The Grey Girl 1897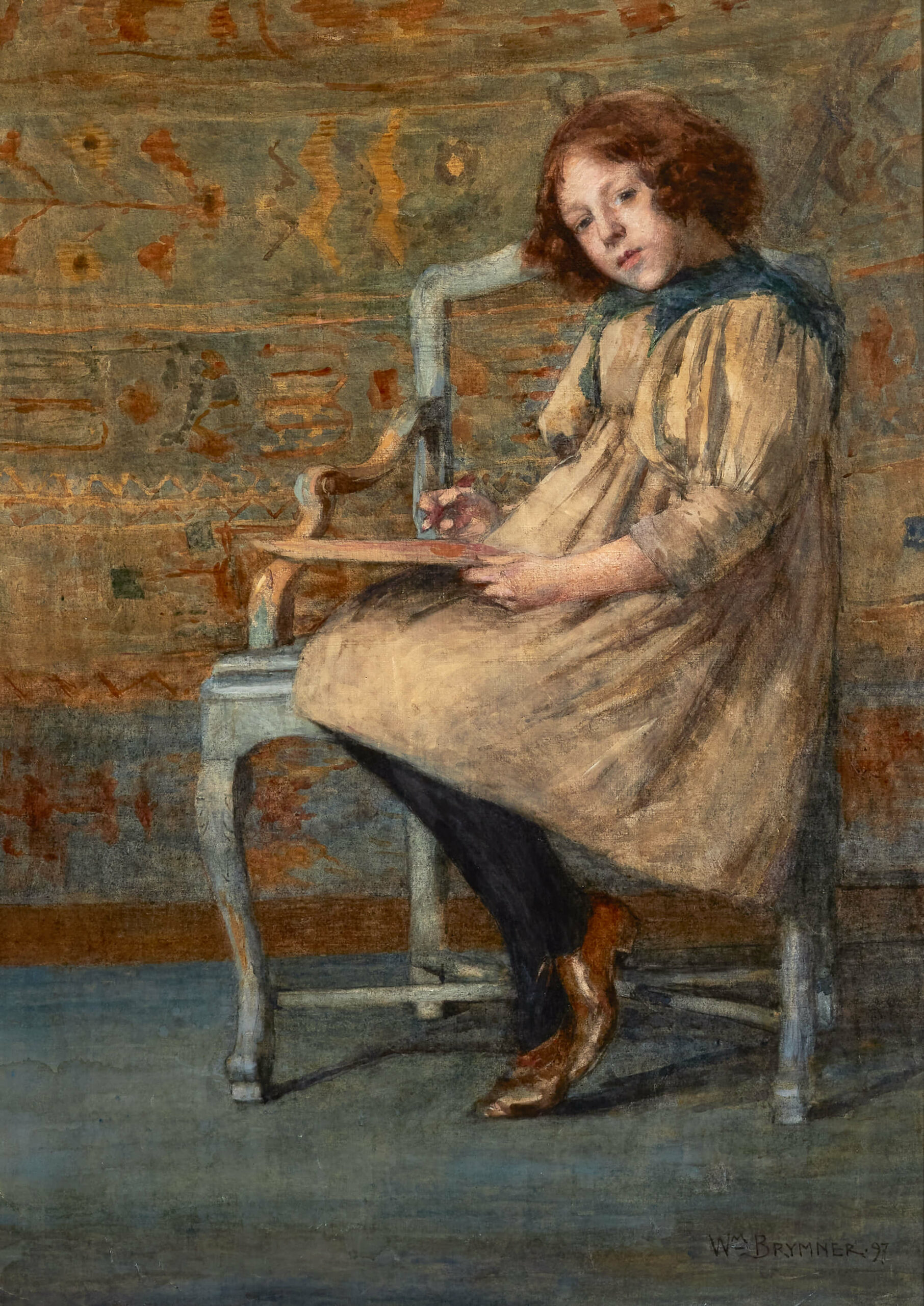 The Grey Girl is a striking composition of a girl looking out at the viewer, interrupted while drawing or writing. There is a graceful balance between the girl's dress and the chair, and both are offset by the patterning in the wall behind. One of Brymner's most interesting experiments in watercolour from the late 1890s, it is a critical demonstration of his confidence with this medium and his ambitions for exhibitions.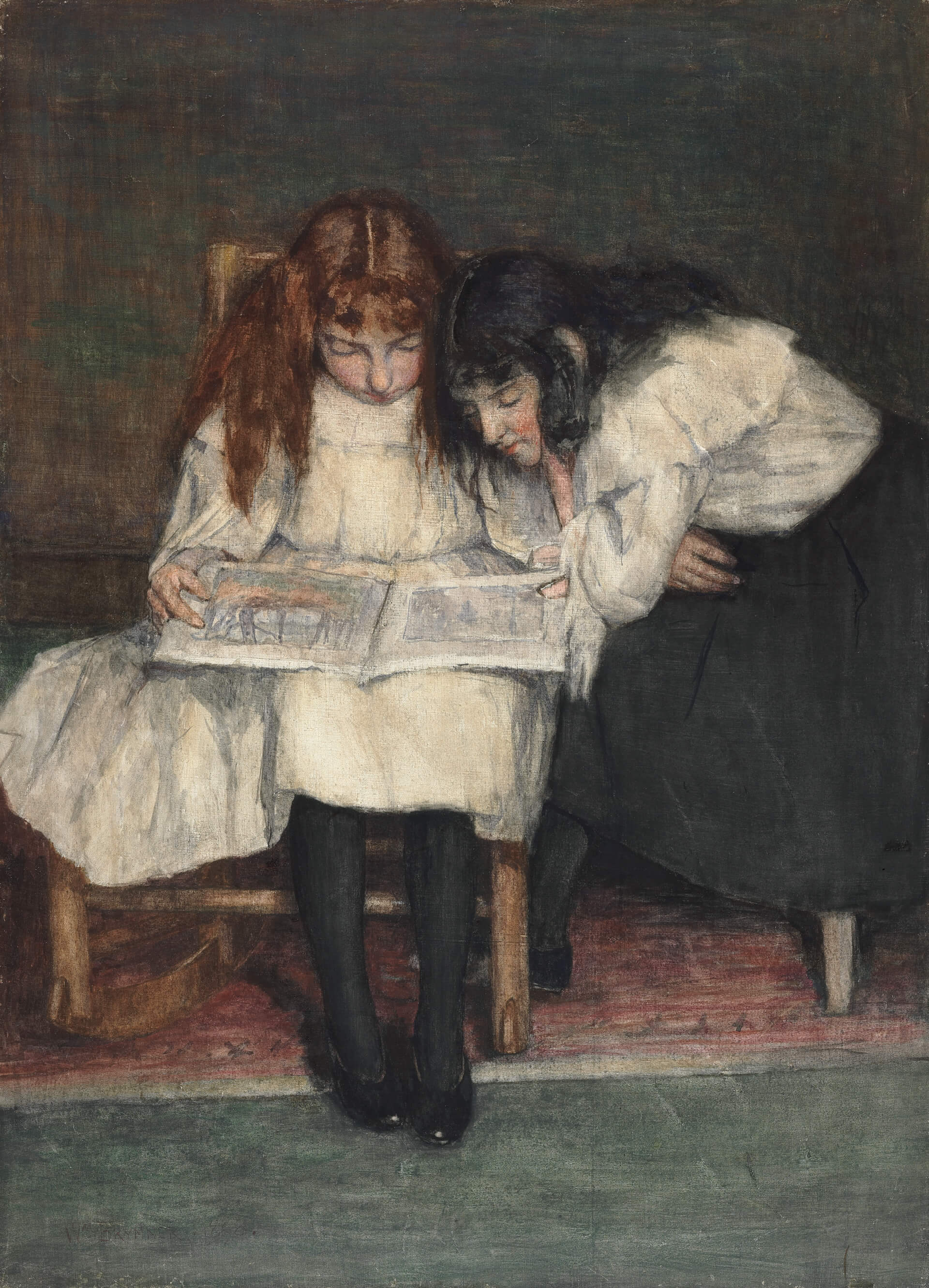 What is most notable about this painting is that it was created with watercolour on linen, a combination Brymner used only on a few occasions; like most artists, he typically painted his watercolours on paper. By the late 1890s he was confident with watercolour, which allows for exceptional delicacy but is also difficult to work with, especially on such a large scale and when painting on linen or canvas. With this work, Brymner was attempting to demonstrate mastery while offering viewers something creative and unexpected. The Picture Book, 1898, painted using watercolour, oil, and resin on linen, was another experiment with materials with a similar subject. Ultimately, he produced few paintings like these two, most likely because smaller watercolours on paper were easier to sell.
When The Grey Girl was exhibited at the Art Association of Montreal, critics deemed the painting an achievement. It was praised for "harmony of color" and for sentiment, and one writer declared that "the cleverness of the experiment is undeniable."  The review in the Montreal Daily Star stated: "The treatment is peculiar, being water color done on canvas in low tones and [it] has the decorative effect of tapestry. This is one of the best pictures in the exhibition."  If Brymner had made this work with a view to positioning himself as a talented, innovative artist, he succeeded. The critical success was likely a factor in the painting's selection for the display at the Pan-American Exposition in Buffalo in 1901.
Ultimately, however, Brymner struggled to sell The Grey Girl, perhaps because at the time many collectors were more interested in European artists' works. Abandoning the initial price he had set of $300, he wrote to Charles Porteous (one of his most important patrons and a personal friend) and offered to sell it to him for $150. As an incentive, he offered to include a black frame, though he also noted that the painting might be framed in gold.  Brymner's concern with how the painting might be framed is indicative of his need to make a sale. Porteous did eventually purchase the painting, and he remained a supportive client.