Group of stereographs from the maple box 1859–60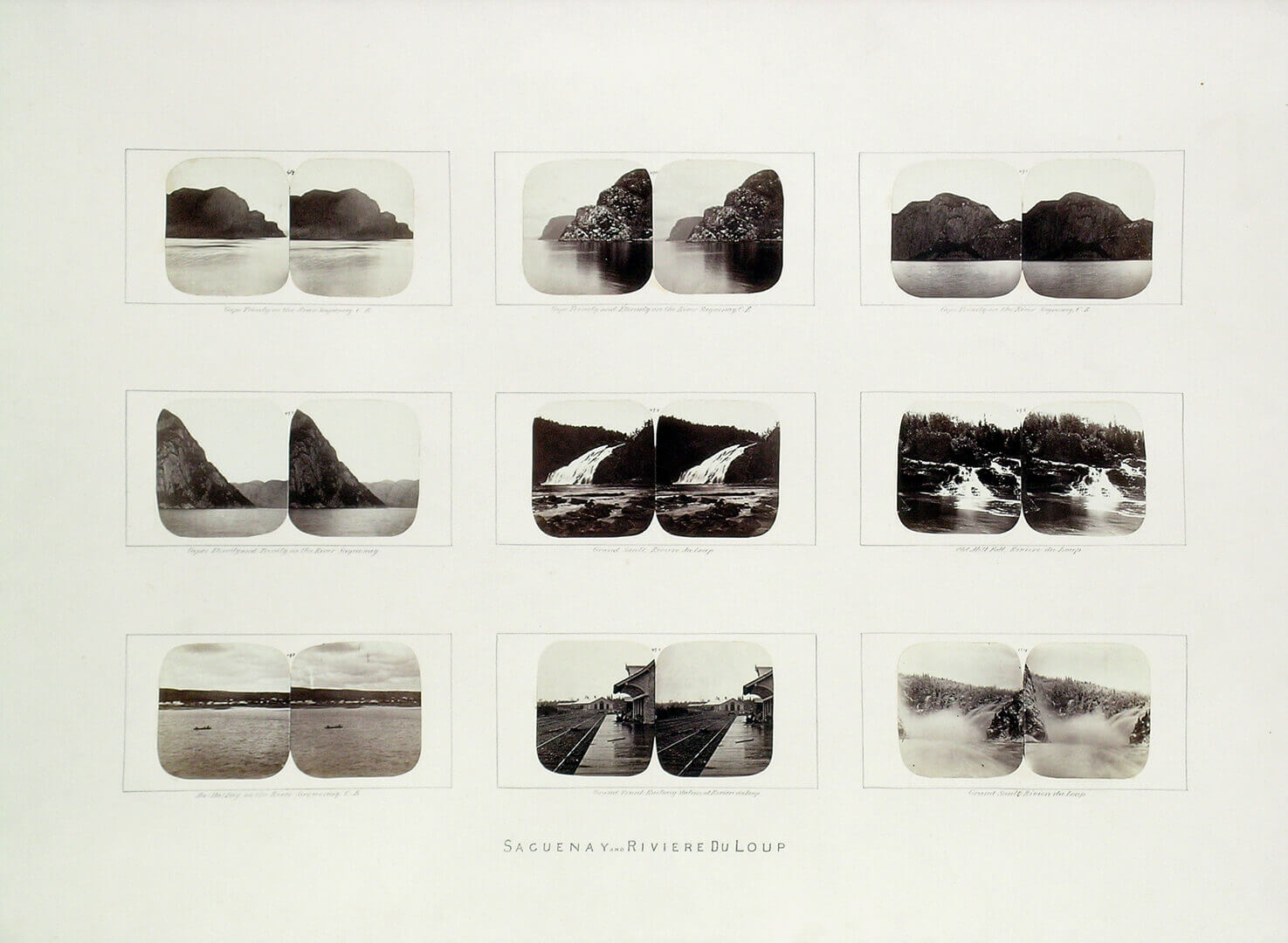 In the summer of 1860 the Prince of Wales came to Canada for the Victoria Bridge opening ceremony. Notman seized this as a perfect opportunity to promote his work on an international scale. He selected a range of large photographs and smaller stereographs of views of Canadian cities and natural wonders, as well as photographs of the Victoria Bridge. Notman mounted the stereographs singly and in groups on fifty-four large cards together in two lavish leather-bound portfolios with silver clasps. The portfolios were then each set in an ornate maple box. One was presented to the Prince of Wales as a gift for Queen Victoria, who was known to be very keen on photography. That copy has since been lost, but Notman sent his copy to the International Exhibition in London in 1862 where it won a medal and garnered further press coverage. Upon its return it was kept in the Montreal studio and was later gifted to the McCord Museum. Family legend holds that the Queen was so pleased with the gift that she pronounced Notman "Photographer to the Queen." Whatever the source, Notman adopted the slogan, even adding a portico to his studio so that he could have the title emblazoned on the frieze.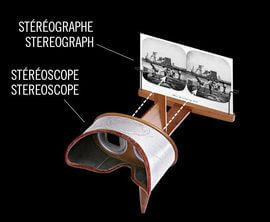 This is one of thirty-one sheets of nine stereo views that Notman included in the maple box (there were some minor differences in content between the two boxes). Stereoscopic photographs were one of the most popular formats among tourists and local clientele alike.
In contrast to the larger photographic views of dramatic geographical formations like Niagara Falls or even the Chaudière Falls, these views are more economical in structure than a traditional picturesque landscape painting. The stereoscope's structure of two small squares lent itself to more simplified views, preferably with a key contrast in tone and depth that would "pop" when viewed through the stereoscope. These views of rural Quebec fit the bill.
The objective of looking at stereo views was to create (or recreate) an experience rather than provide a static object of contemplation. In 1860 Britain's Art Journal ran a glowing review of Notman's stereoscope views, saying they offer "almost a perfect idea of the interesting country which is just now attracting special attention in England." Their luxurious presentation and fame surely helped to market them to Notman's clients.