Miss H. Frothingham 1871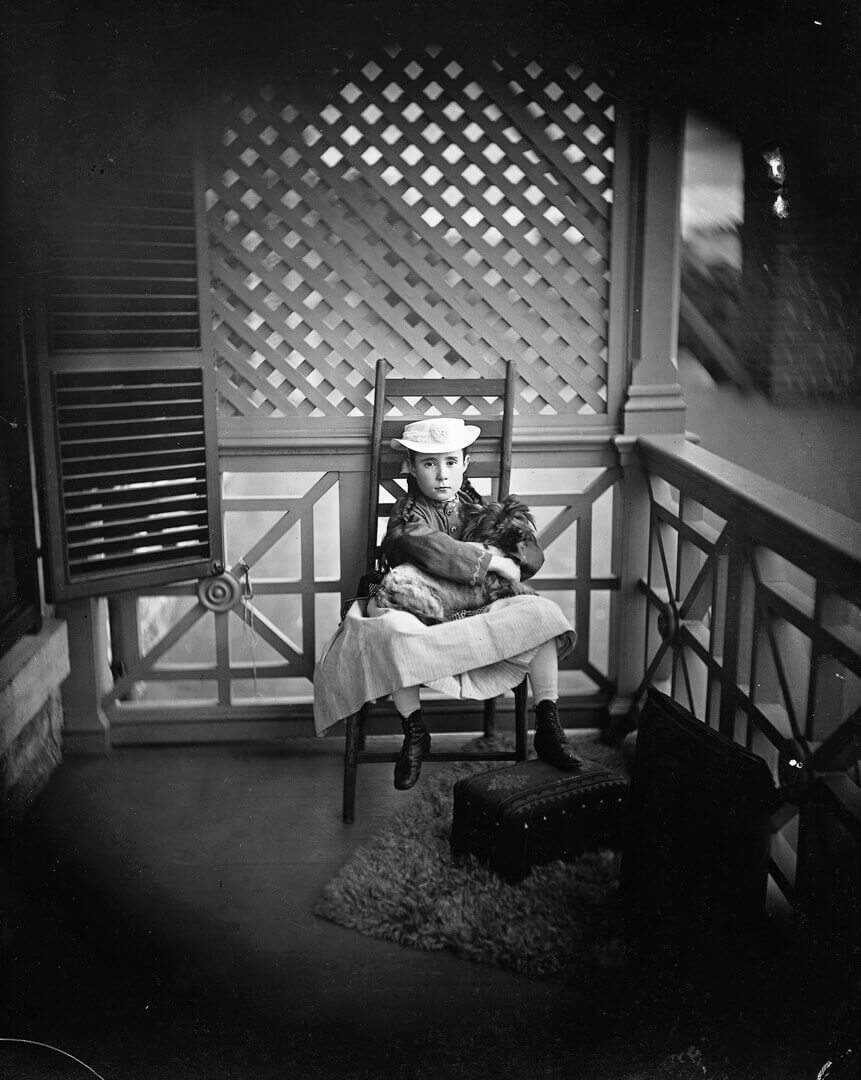 This portrait of young Harriet was part of a series Notman did at the country home of the Frothinghams. Notman's photographs of the Frothingham family are among his most experimental portraits. They feature unusual poses, props, and settings; we can only speculate on how much was suggested by Notman and how much by the sitters themselves, but it is fair to say that Notman and the Frothinghams made quite a creative team. Notman was hardly the only photographer in Montreal, but the Frothingham family album (now at the McCord Museum) is filled almost exclusively with Notman's photographs.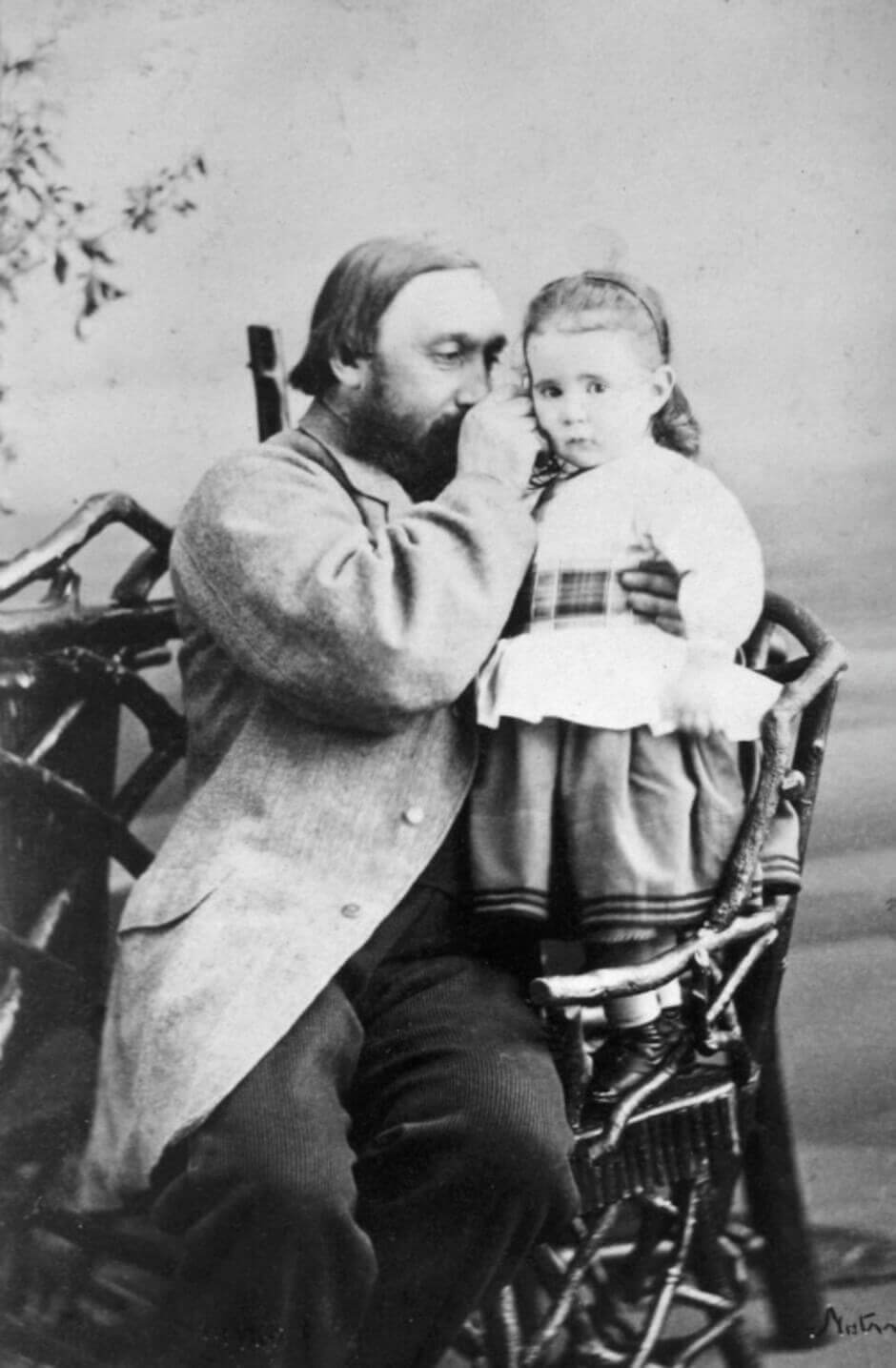 The Frothingham parents, their three daughters, and one son appear to have been a playful and affectionate family, especially by Victorian standards. An 1865 carte-de-visite portrait features Mr. Frothingham whispering in the toddler Harriet's ear and is lyrically entitled G.H. Frothingham Sharing a Secret with Harriet Frothingham. Harriet's infant portrait featured a highly unusual solution to the problem of how to keep a baby still for a photo. Harriet is held up just above her mother's shoulder; her mother is turned away from the camera, leaving Harriet's face as the focus of the picture, set alongside the back of her mother's immaculately coiffed hair.
Other portraits featured the sisters lined up in dour black gymnastics outfits, the family simulating tobogganing in Notman's patented winter studio set-up, and even a solo portrait of the family's pet skunk. The many Frothingham sittings indicate that photographic documentation was an important part of their family life. The images do not monumentalize or aggrandize the lineage, in the way such portraits were often designed to do, as much as they capture the Frothinghams' lively and eccentric family life.
Harriet would have been about eight years old at the time of the portrait. The strong graphic lines of the lattice and balustrades make a compelling and modern backdrop for the girl with skinny legs, scruffy lapdog, and jaunty hat who fixed the photographer with a calm and direct stare. Her body takes up less than half the height of the negative, but she is undeniably its focus. The balance between her and her surroundings creates a delicate tension, though she seems to dominate by pure force of personality. Notman has carefully manipulated the light to draw out the starkest contrast. The porch floor is bathed in shadow, and Harriet's hat is the lightest and central focus. The almost haunting quality of the light and the stark and decidedly un-Victorian lines seem more akin to the early twentieth-century American photographer E.J. Bellocq (1873–1949) than to Notman. When the Frothinghams ordered a copy for their family album, they or Notman selected a cropped version of this shot that maintained the graphic background but reads more like a traditionally balanced portrait.