Le cercle de grande réserve 1965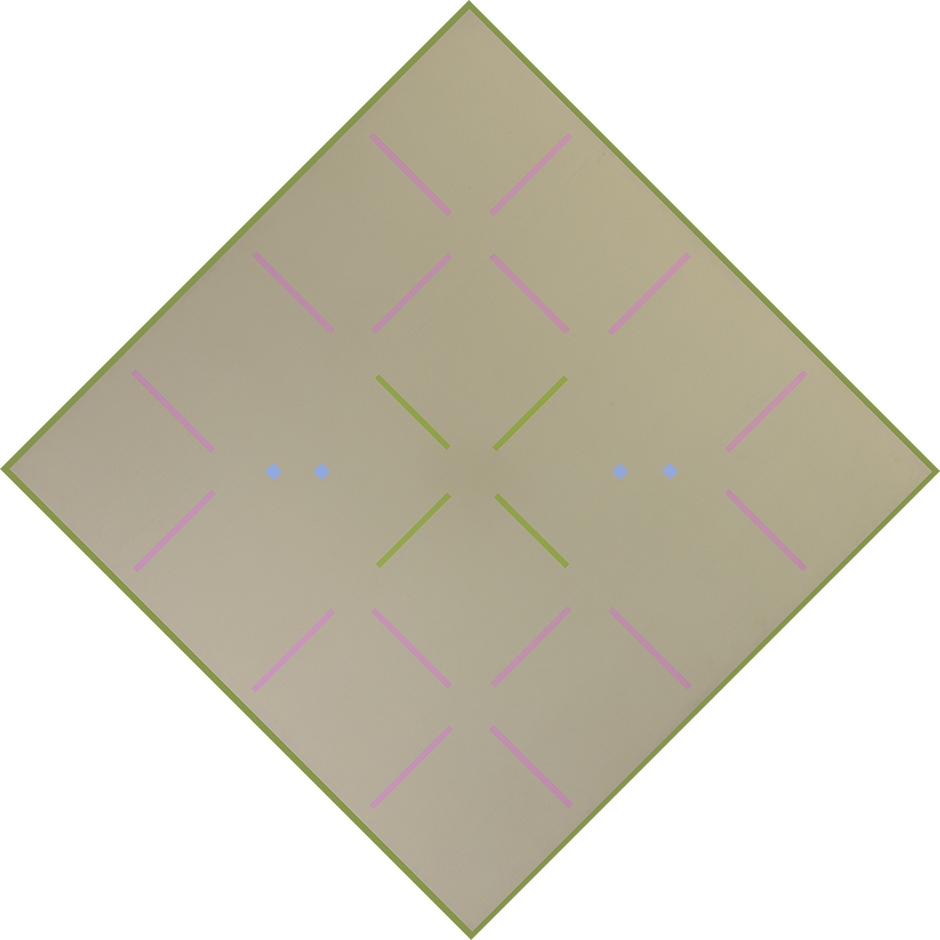 Le cercle de grande réserve is from Gaucher's kinetically rhythmic diamond-shaped Square Dances (Danses carrées) series of 1965, his first important paintings to emerge from the In Homage to Webern prints. The Square Dances paintings are square canvases turned 45 degrees, their colour fields energized by redeploying the vocabulary of "signals" he had invented for the Webern prints; here they usually appear as thin bars and small squares, distributed in regular patterns across the plane of the canvas. The colours themselves have been subtly adjusted to produce effects of rapid afterimage or other colour interactions. The compositions may be symmetrical—on either one or both axes—but the kinetic colour activity sets the signals in rhythmic rapid motion as if they were echoing the steps and movements of the square dances that they are named after.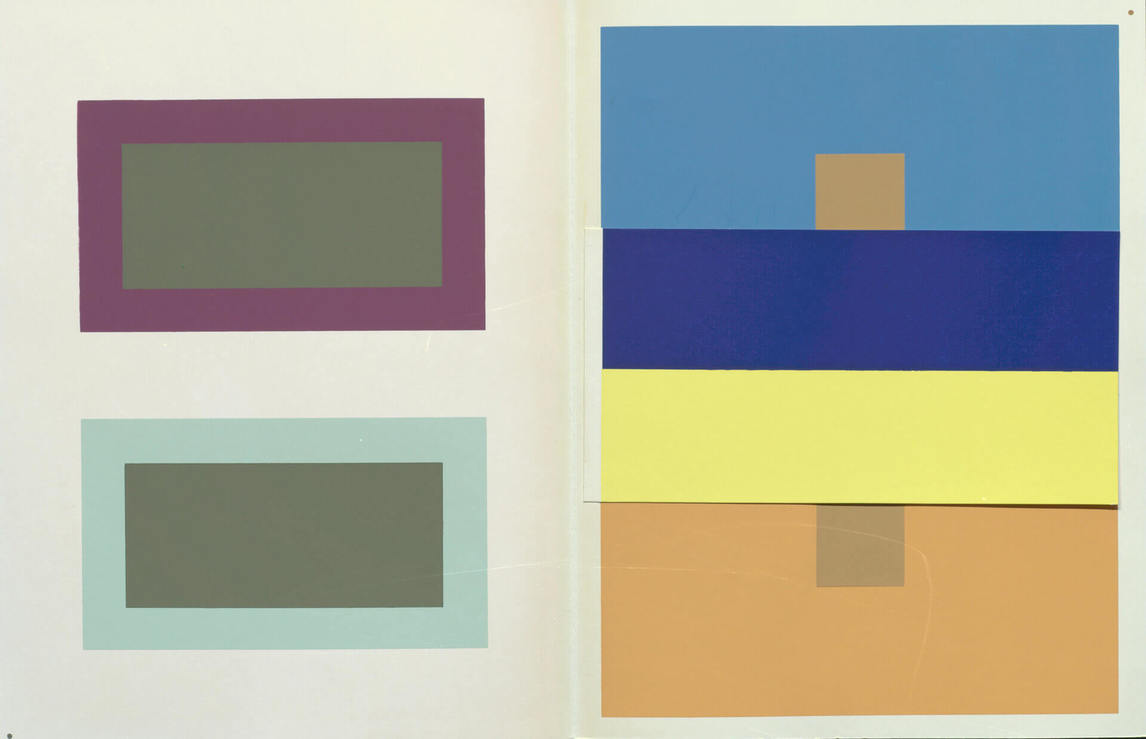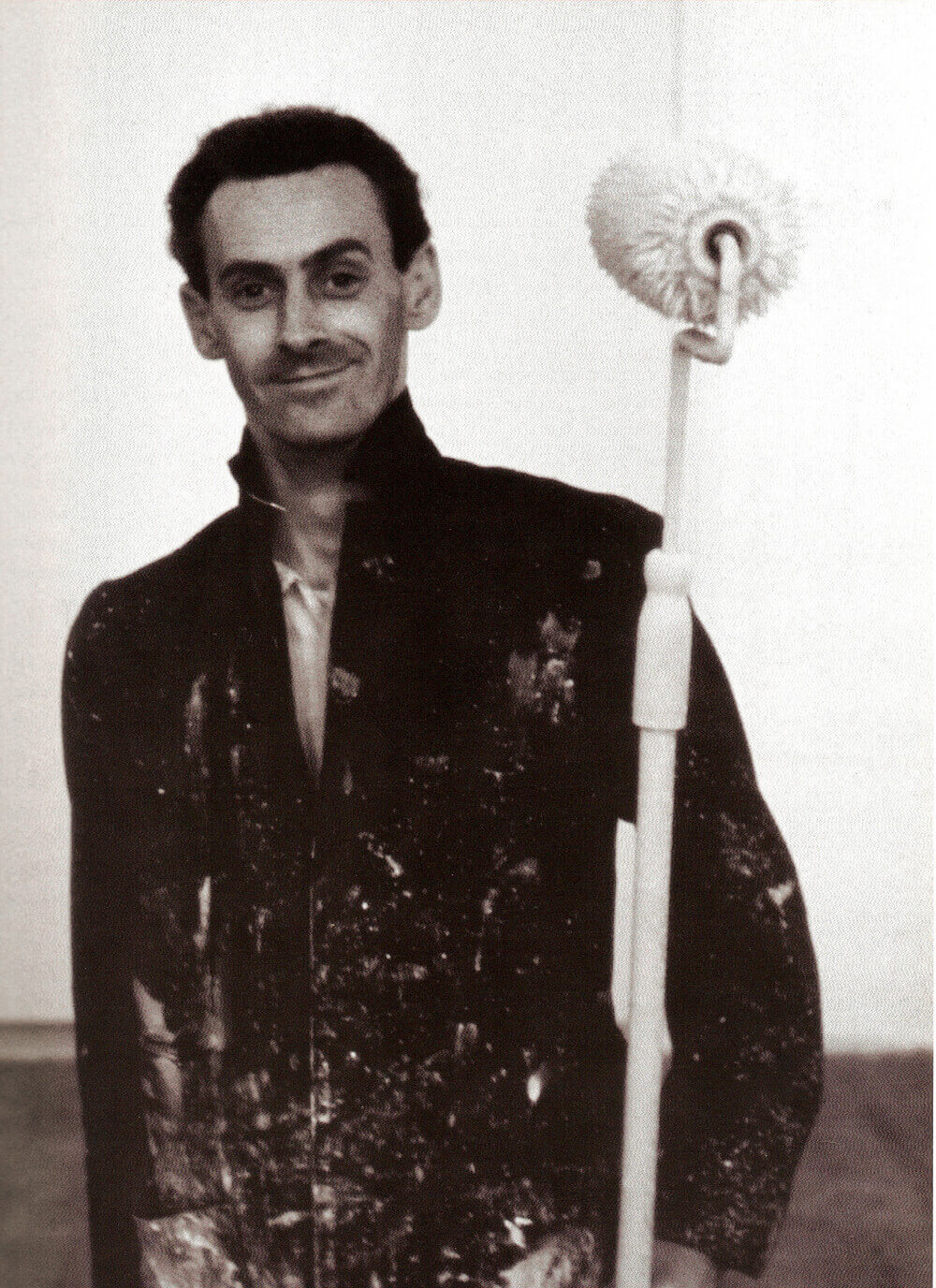 In 1963 Gaucher had read Interaction of Color by Josef Albers (1888–1976), as part of a systematic study of colour theory that also included the writings of the chemist Michel-Eugène Chevreul (1786–1889) and the artists Wassily Kandinsky (1866–1944) and Auguste Herbin (1882–1960). When he resumed painting in 1964 it was also with an enlarged perspective on the newest contemporary painting that he was encountering during regular visits to New York.
Gaucher had obviously looked closely at the Boogie Woogie paintings of Piet Mondrian (1872–1944), drawn to their visual pulsations and dance-like tempos, but he adopted an often idiosyncratic colour palette that paid no allegiance to the Neo-Plasticist primaries. Like his fellow Montrealers Guido Molinari (1933–2004) and Claude Tousignant (b. 1932), Gaucher applied his paint with a roller, using masking tape to keep the edges straight and crisp. Optical effects necessitated hard edges, impersonal surfaces, and a certain order of symmetry. The Square Dances were the closest that Gaucher came to making optical art, and on their basis he participated, during the mid-1960s, in a number of Op art exhibitions across the United States.