Copyright et mentions
Remerciements
De l'auteur
Ce projet m'a fourni l'occasion d'établir contact avec AA Bronson et Fern Bayer, qui m'ont permis de mieux saisir le développement de General Idea, en comblant les lacunes dans mes recherches et en approfondissant ma compréhension du groupe et de son histoire. Je suis reconnaissante envers AA et Fern d'avoir bien voulu partager avec moi leurs perspectives et leurs connaissances.
Je tiens aussi à remercier Philip Dombowsky, qui m'a grandement simplifié la vie durant mes recherches dans le fonds General Idea, le fonds Art Metropole fonds et le fonds Fern Bayer de Bibliothèque et archives du Musée des beaux-arts du Canada. Le temps qu'il m'a consacré et la patience dont il a fait preuve lors de mes nombreuses visites en 2014 furent très appréciés. Durant ces visites, j'ai aussi bénéficié de l'aide de Cyndie Campbell, qui a partagé avec moi ses connaissances de la documentation portant sur General Idea. Peter Trepanier m'a aussi aidée en me donnant accès à des exemplaires originaux de FILE Megazine. Ma visite coïncidait avec son exposition Et puis : une célébration à l'occasion du 40e anniversaire d'Art Metropole, ce qui constituait une toile de fond idéale à mes recherches.
Ce fut un réel plaisir de travailler avec l'équipe de l'Institut de l'art canadien tout au long de la production de ce livre en ligne, y compris Sara Angel, Anna Hudson, Kendra Ward, Cliodna Cussen, Dominique Denis, Eve Renaud, Meg Taylor, John Geoghegan et Emily Lawrence. Le texte a également bénéficié des conseils de Shannon Anderson et de Sholem Krishtalka durant le processus de révision.
Enfin, je tiens à remercier Dre Lynda Jessup, de l'Université Queen's, qui fut la première à attirer mon attention vers le travail de l'IAC, et qui m'encouragea à les contacter.
De l'Institut de l'art canadien
Ce livre d'art en ligne a été rendu possible par la contribution de son commanditaire en titre, la Hal Jackman Foundation. Nous souhaitons exprimer notre gratitude à BMO Groupe financier, commanditaire principal du projet de livres d'art canadien en ligne.

L'Institut de l'art canadien tient aussi à souligner le soutien des autres commanditaires de sa saison 2015-2016 : Aimia, Consignor Canadian Fine Art, Gluskin Sheff + Associates Inc., K. James Harrison, Sandra L. Simpson et le Groupe Banque TD.

Merci également aux mécènes fondateurs de l'Institut de l'art canadien : Sara et Michael Angel, Jalynn H. Bennett, la Butterfield Family Foundation, David et Vivian Campbell, Albert E. Cummings, Kiki et Ian Delaney, la famille Fleck, Roger et Kevin Garland, la Gershon Iskowitz Foundation, la Scott Griffin Foundation, Michelle Koerner et Kevin Doyle, Phil Lind, Sarah et Tom Milroy, Nancy McCain et Bill Morneau, Gerald Sheff et Shanitha Kachan, Sandra L. Simpson, Pam et Mike Stein, Robin et David Young; de même que ses mécènes partenaires fondateurs : la Fondation Pierre Elliott Trudeau et Partners in Art.

L'IAC souhaite enfin reconnaître le soutien et l'aide des personnes et organismes suivants : le Musée des beaux-arts de l'Ontario (Tracy Mallon-Jensen, Donald Rance et Jim Shedden); la Art Gallery of York University (Michael Maranda); le Art Museum at the University of Toronto (Heather Pigat); Art Resource; Bijutsu Shuppan-Sha (Noriko Takahashi); les Canadian Lesbian and Gay Archives (Colin Deinhardt); la succession Carmen Lamanna; Electronic Arts Intermix (Karl McCool et Anny Oberlink); Esther Schipper GMBH (Anna Mándoki et Isabelle Moffat); Florence Loewy (Camille Azaïs); le Getty Research Institute (Sarah Sherman); McCarthy Tétrault LLP; le Musée des beaux-arts du Canada (Raven Amiro et Philip Dombowsky); Sammlung Falckenberg/Deichtorhallen Hamburg (Goesta Diercks); le Stedelijk Museum Amsterdam (Hetty Wessels); The Gas Company; Tohru Kogure (Naomi Yamada); la University of Lethbridge Art Gallery (Juliet Graham); la Vancouver Art Gallery (Danielle Currie); De Vleeshal Zusterstraat (Julia Mullié); Württembergischer Kunstverein Stuttgart (Silke Albrecht); de même que Pierre Antoine, Nick Ash, Cathy Bushby, Jeremiah S. Chechik, Barr Gilmore, Peter MacCallum, Cheryl O'Brien, Michael Snow et Vincent Trasov.

Nous tenons également à souligner l'aide fournie au niveau de la recherche iconographique par Fern Bayer, AA Bronson et Sholem Krishtalka.
---
Sources photographiques
Nous avons fait tous les efforts nécessaires pour obtenir les autorisations de reproduction du matériel protégé par le droit d'auteur. L'Institut de l'art canadien corrigera avec plaisir toute erreur ou omission.
---
Mention de source de l'image de la page couverture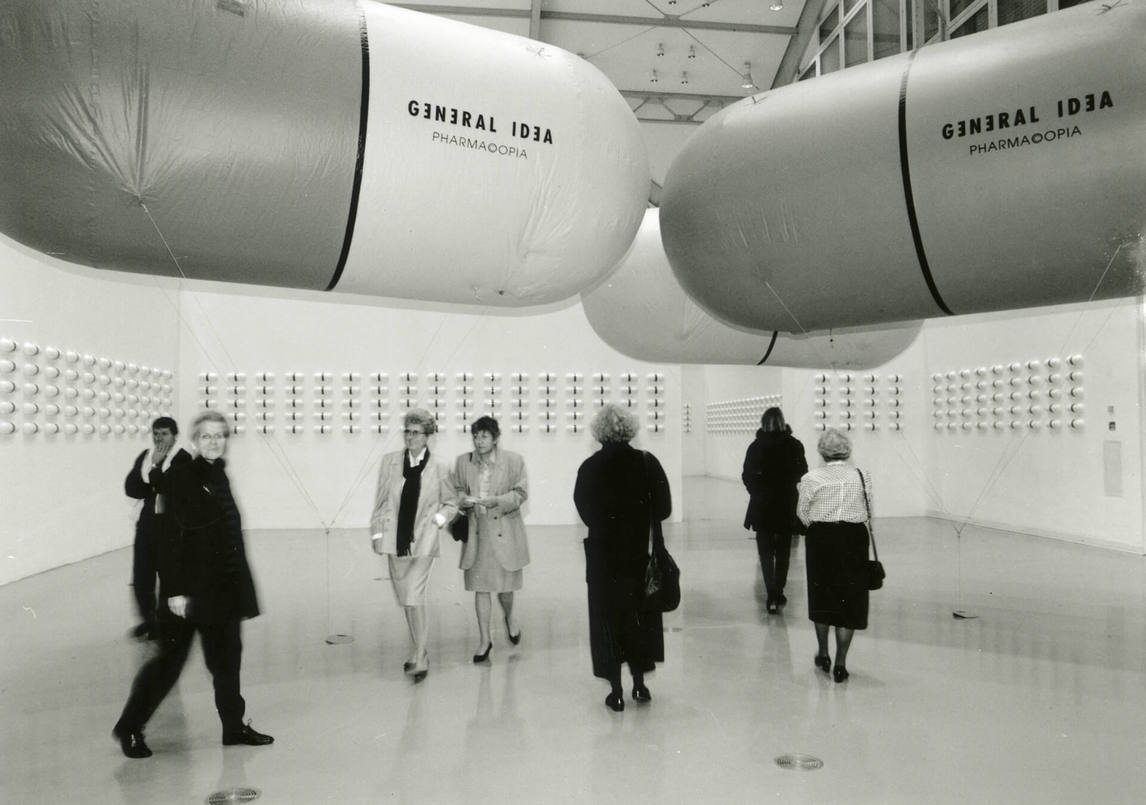 ---
Mention de source des images des bannières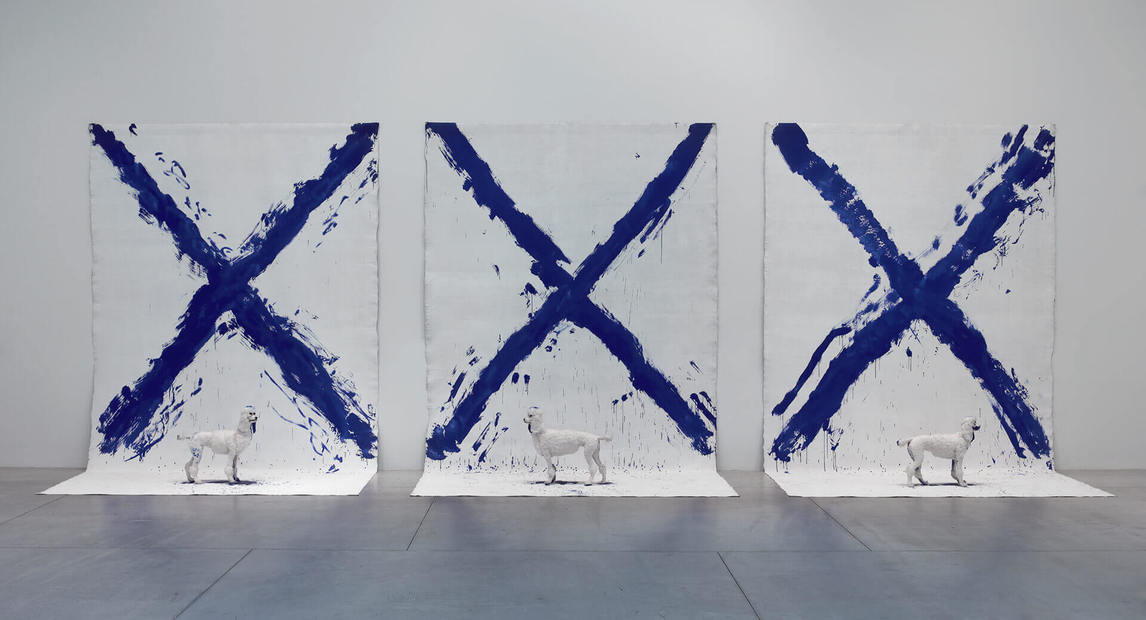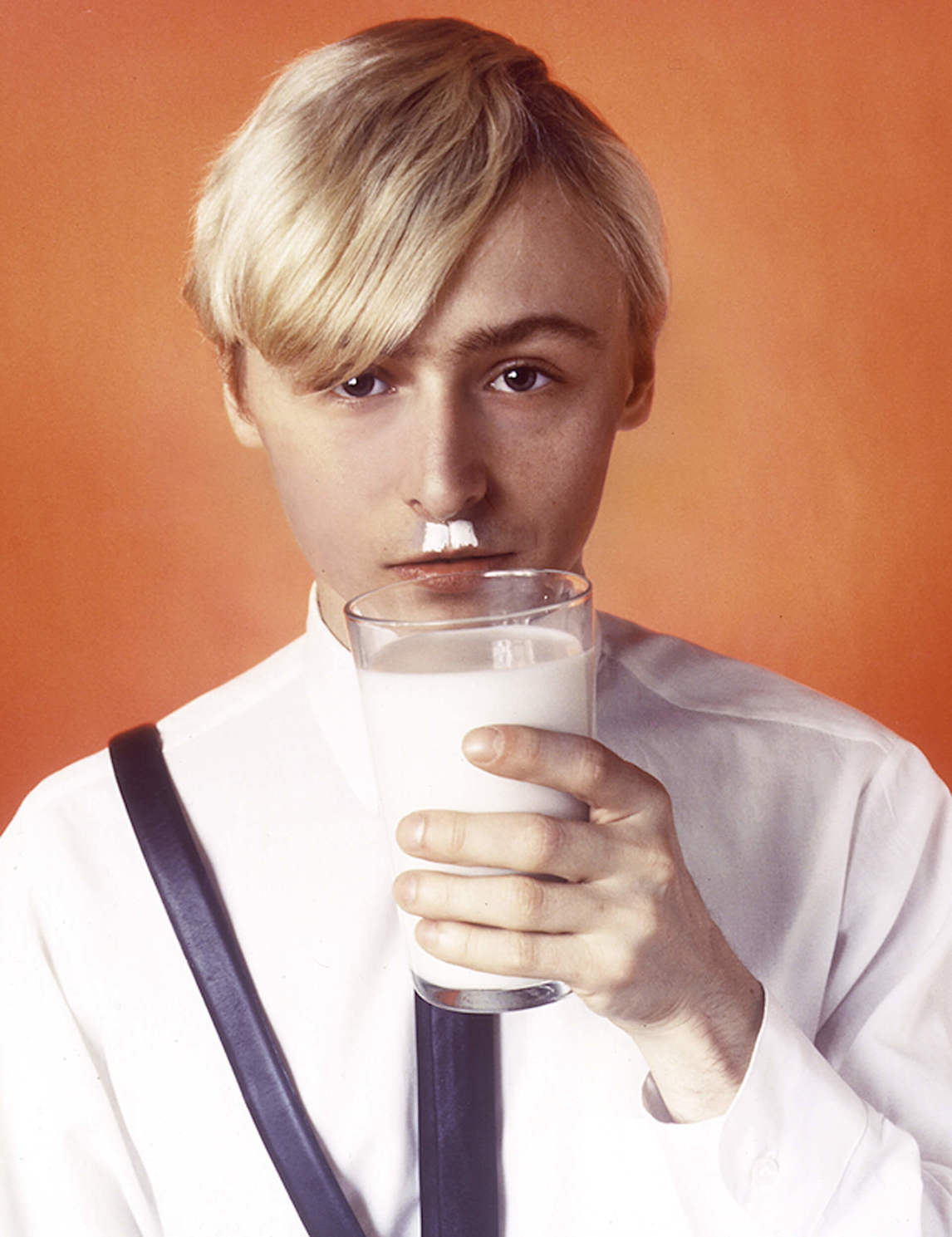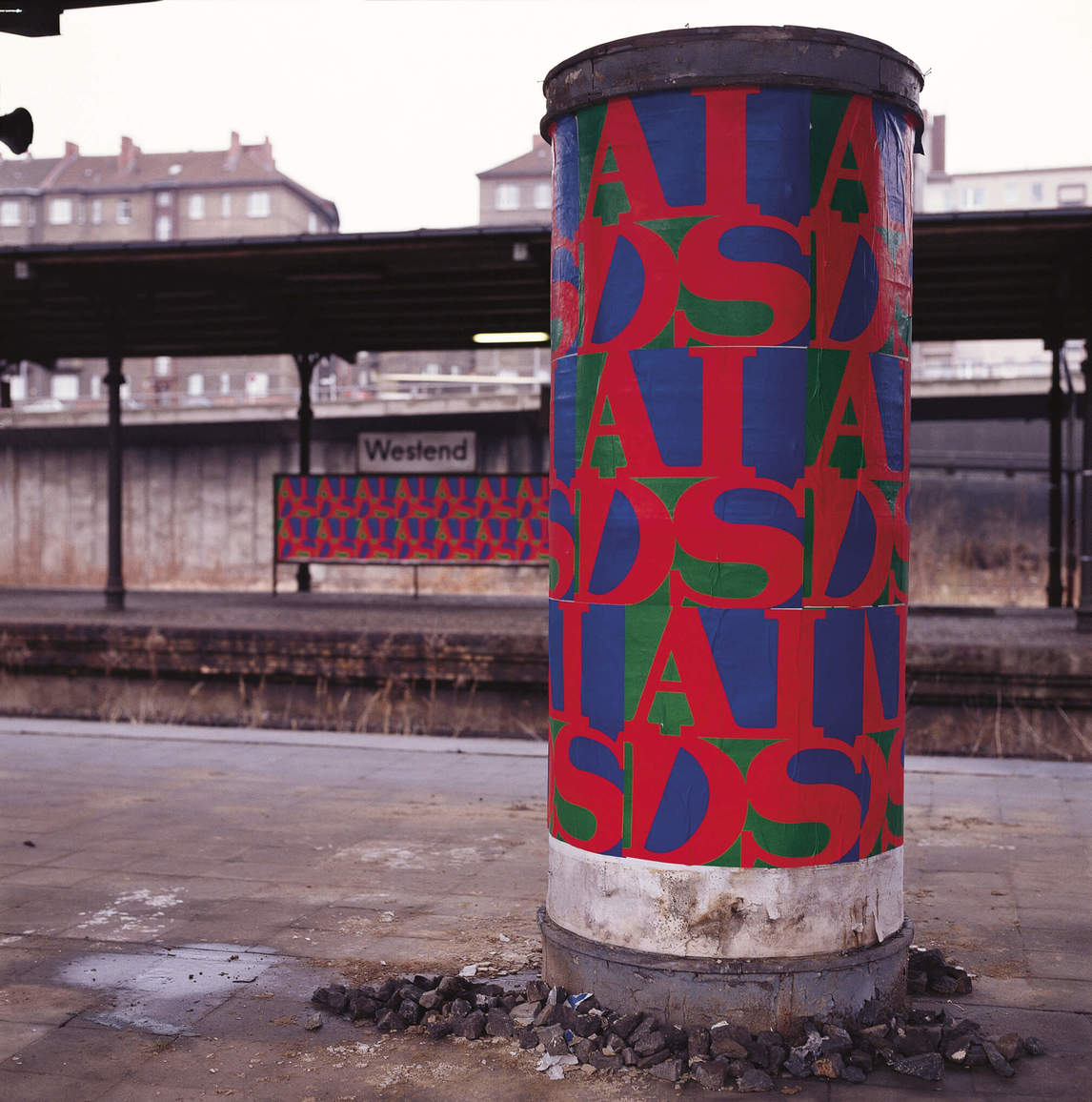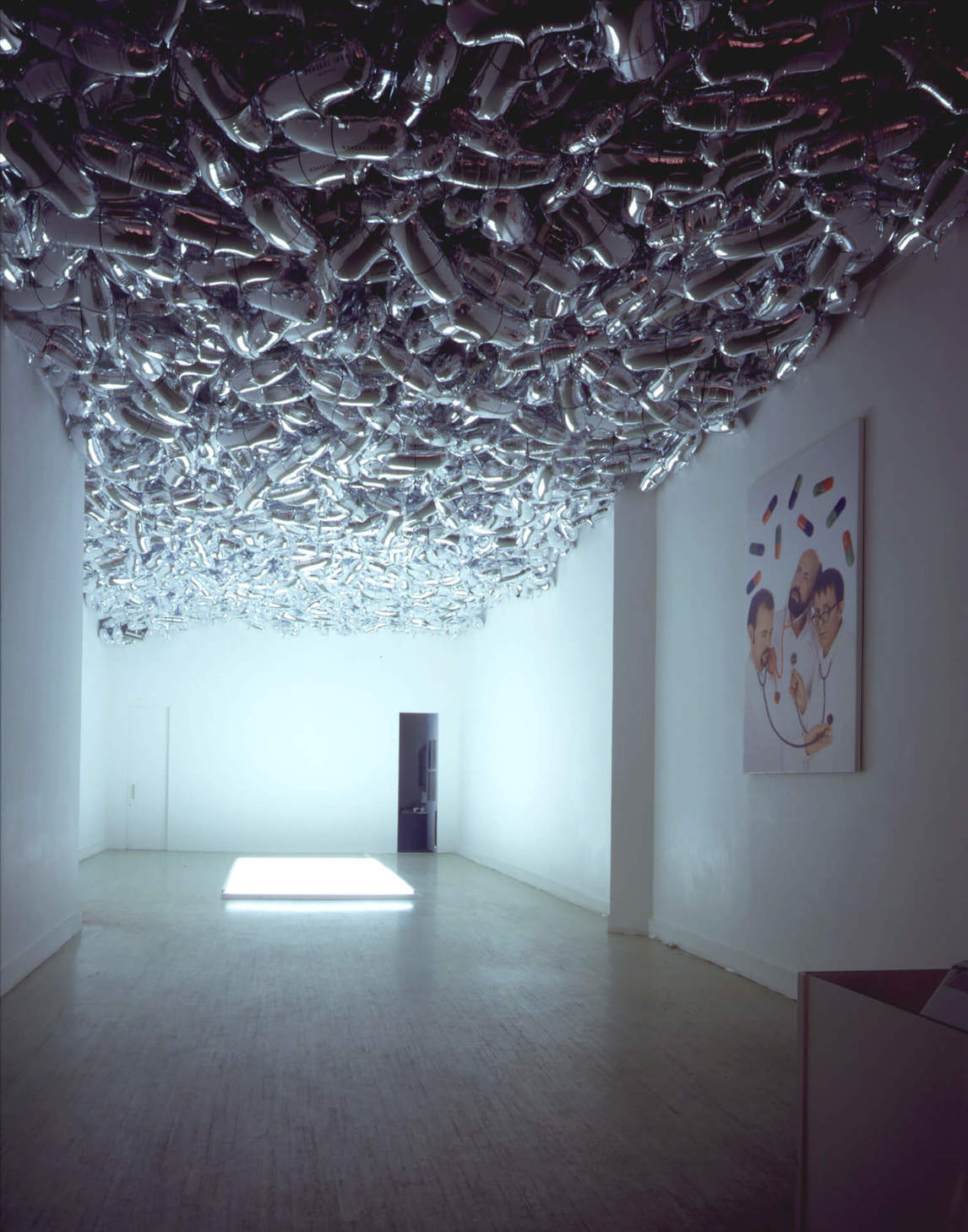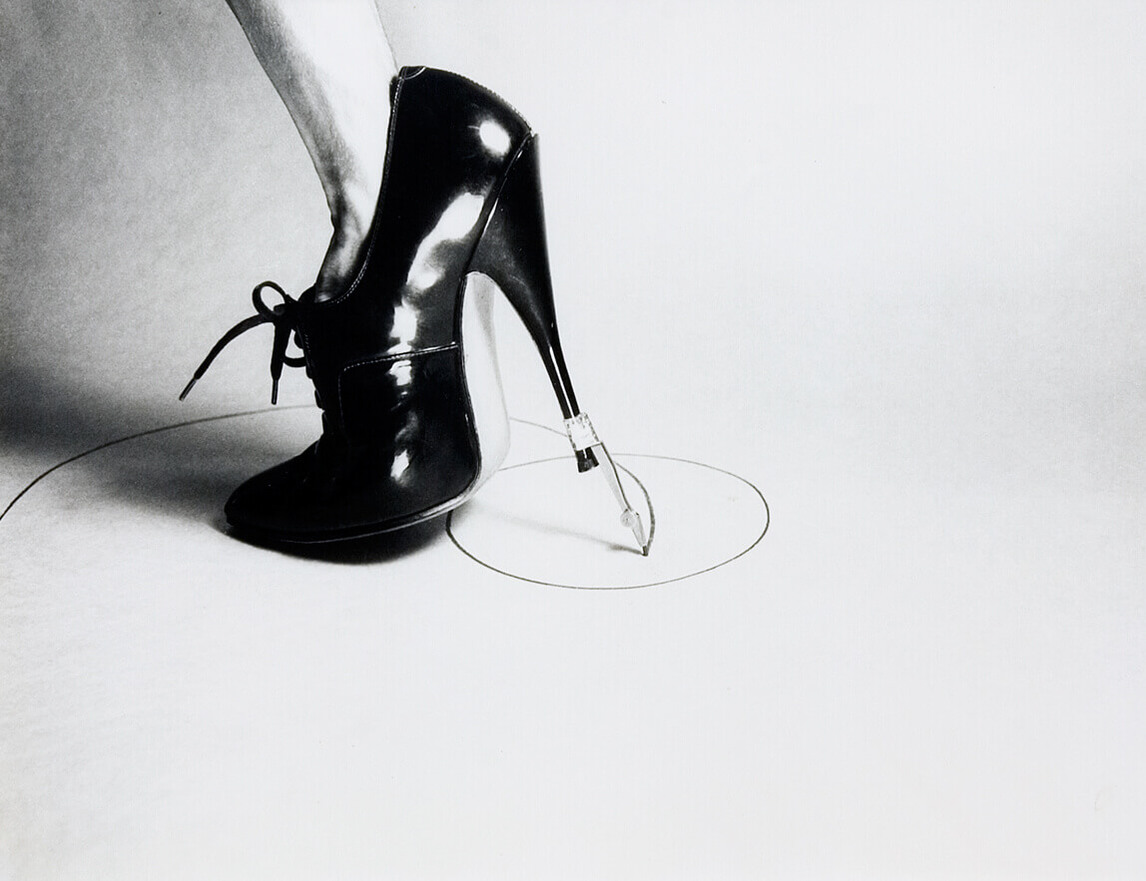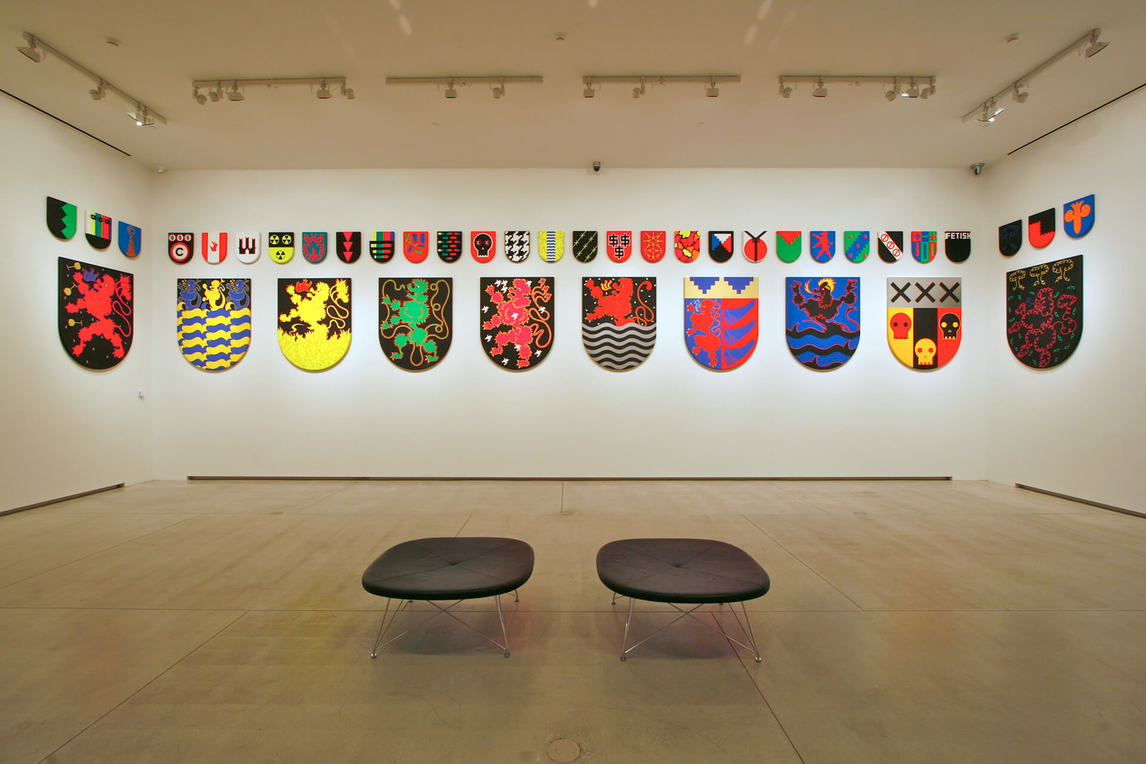 ---
Mentions de sources des œuvres de General Idea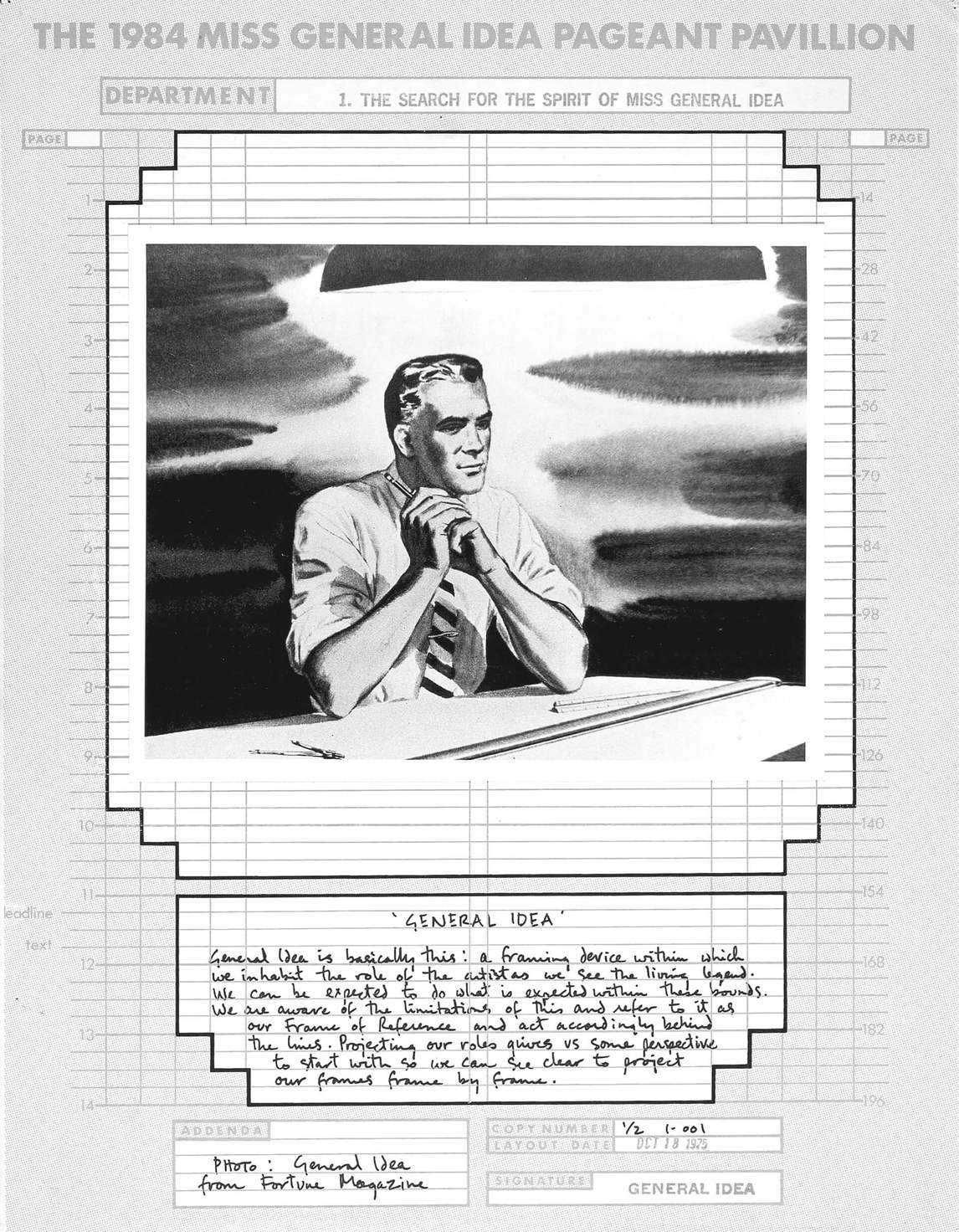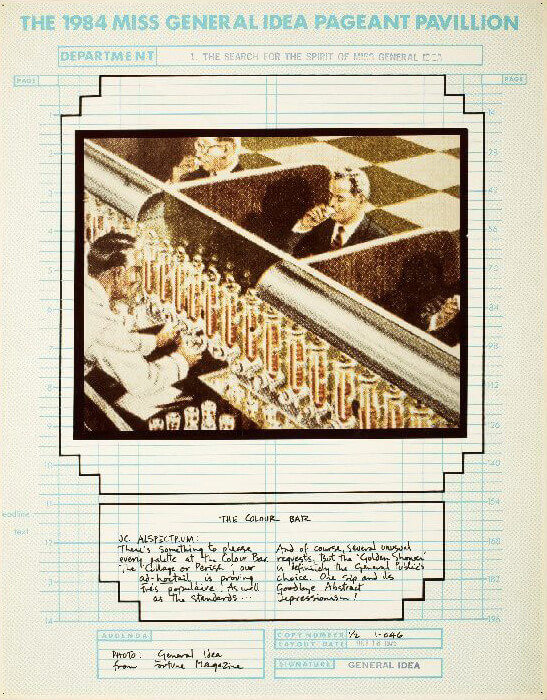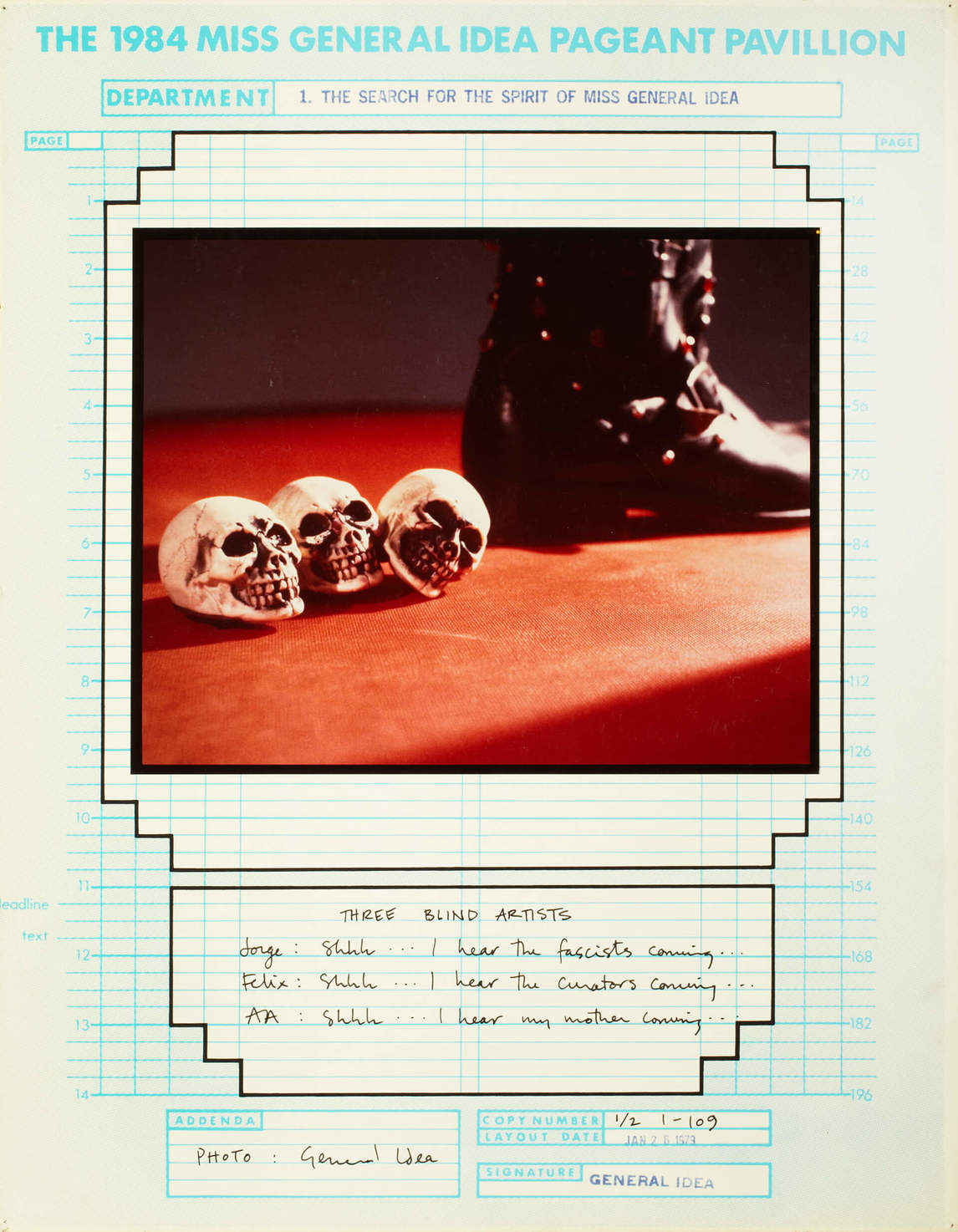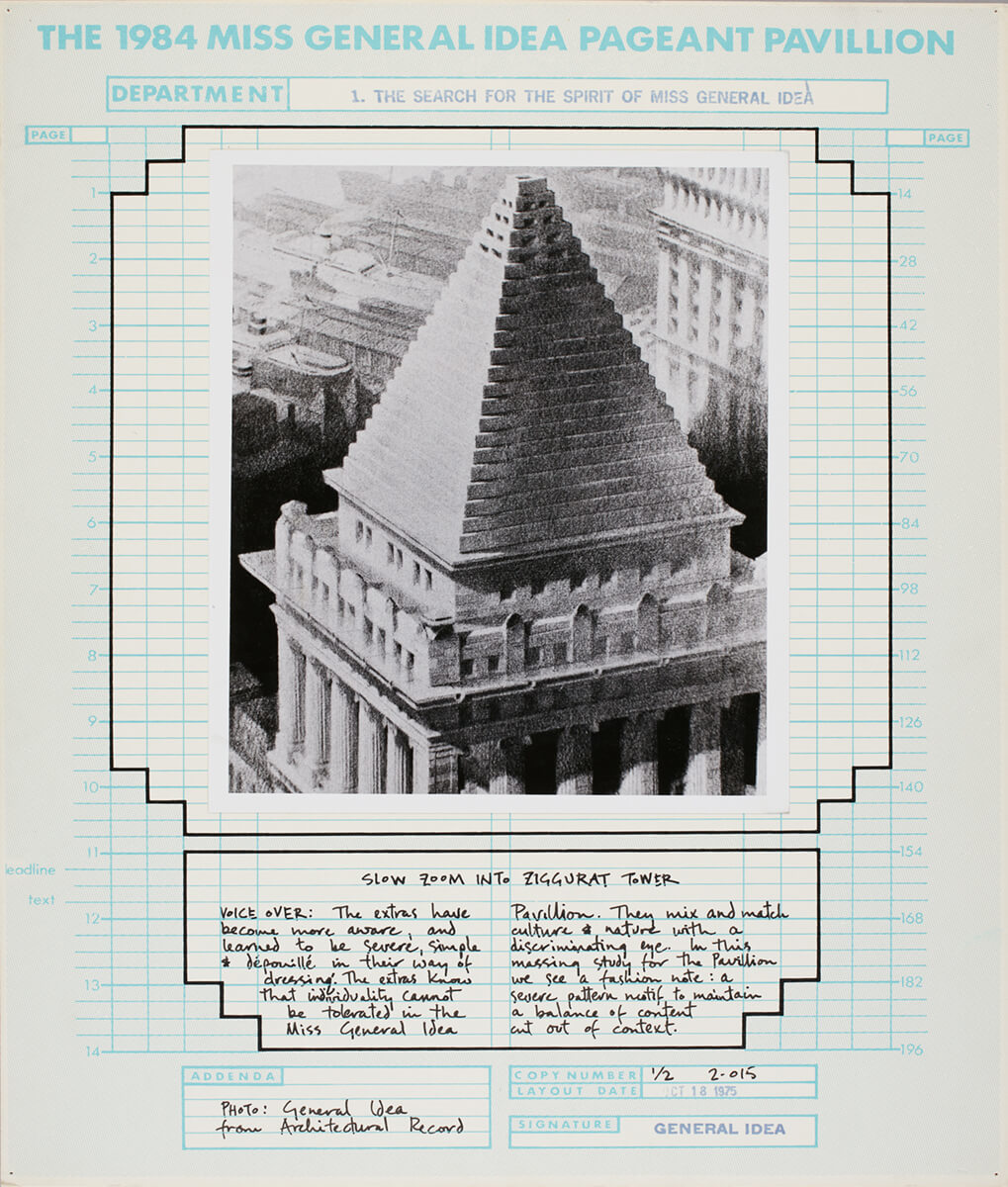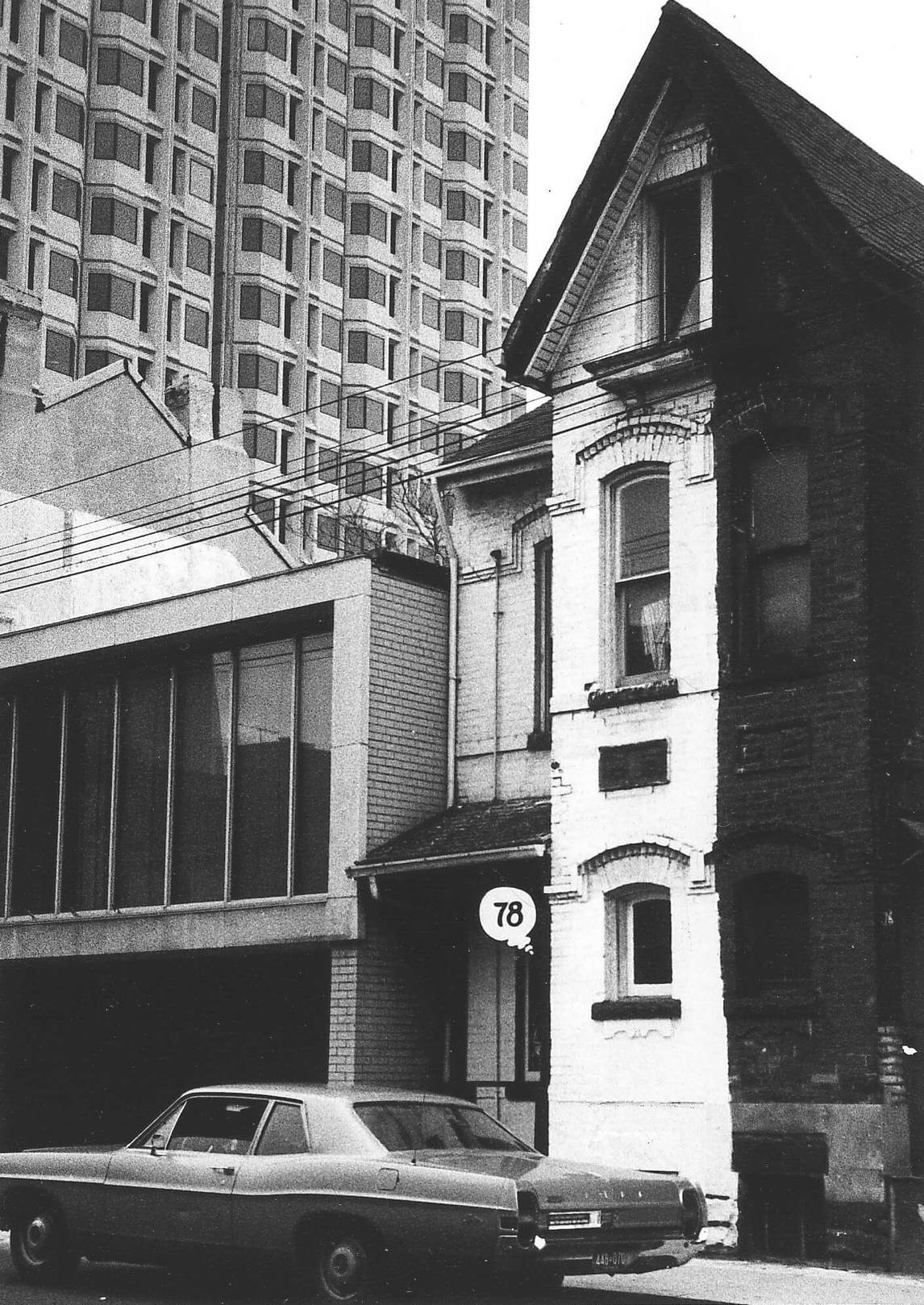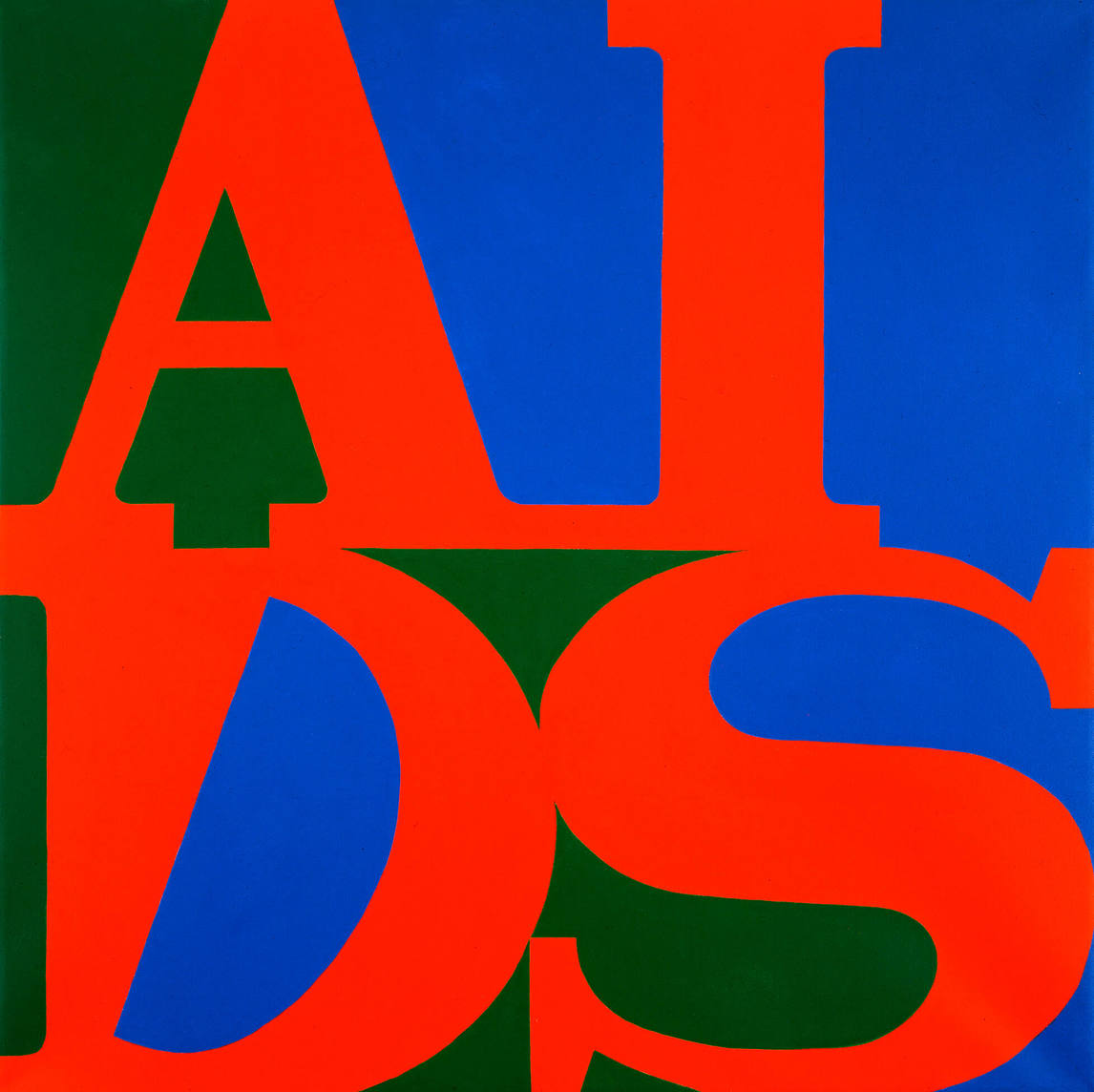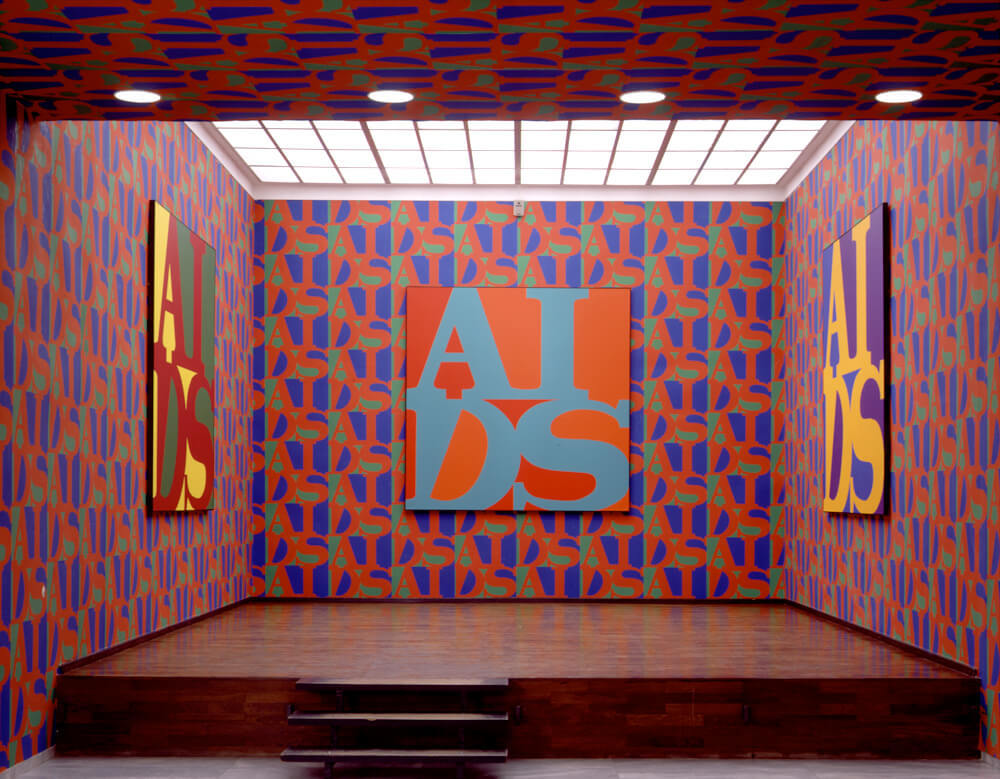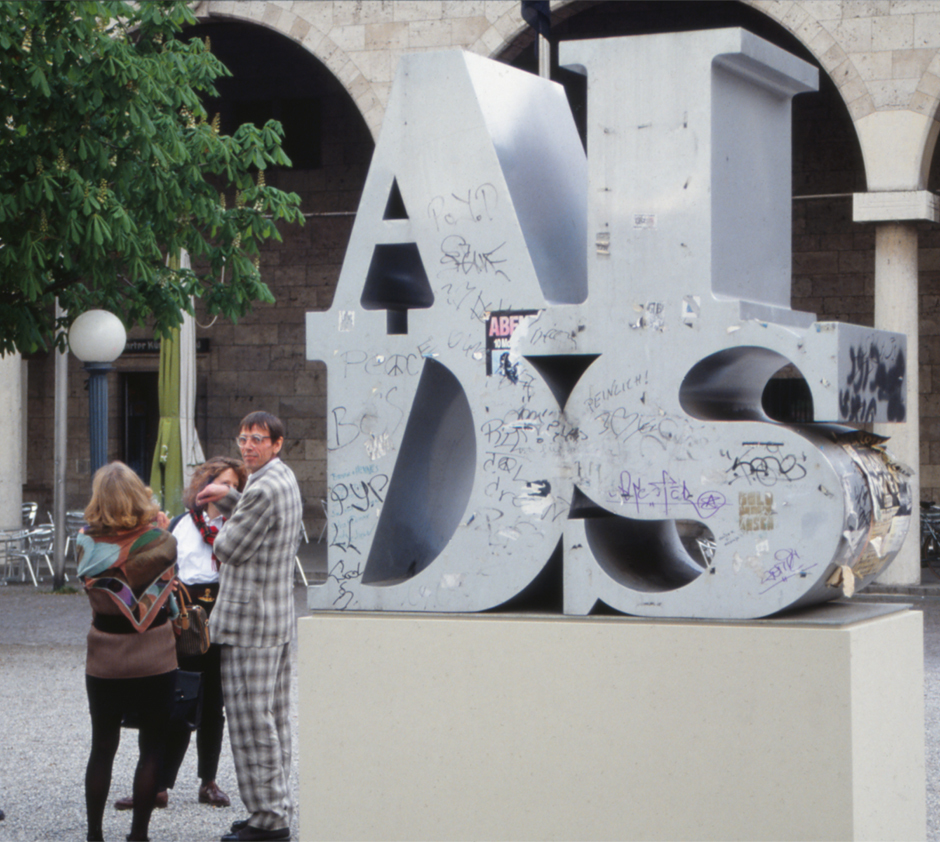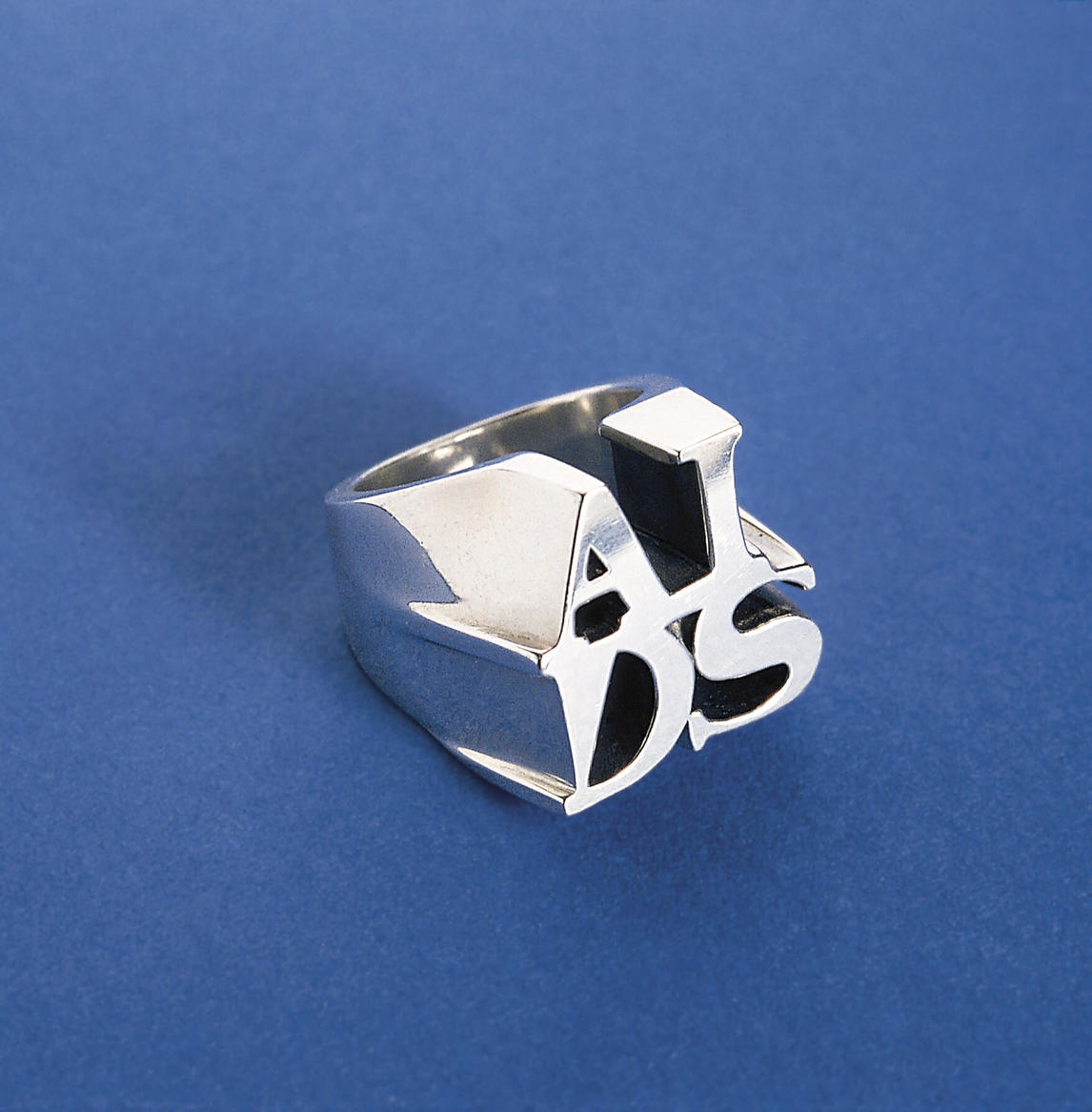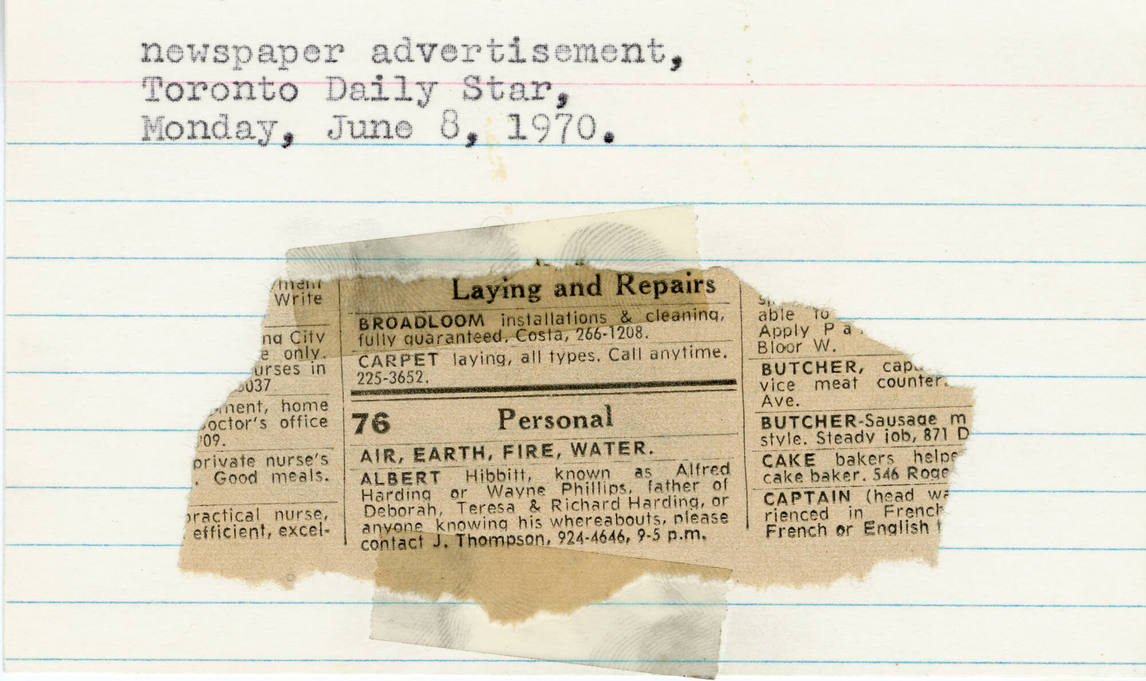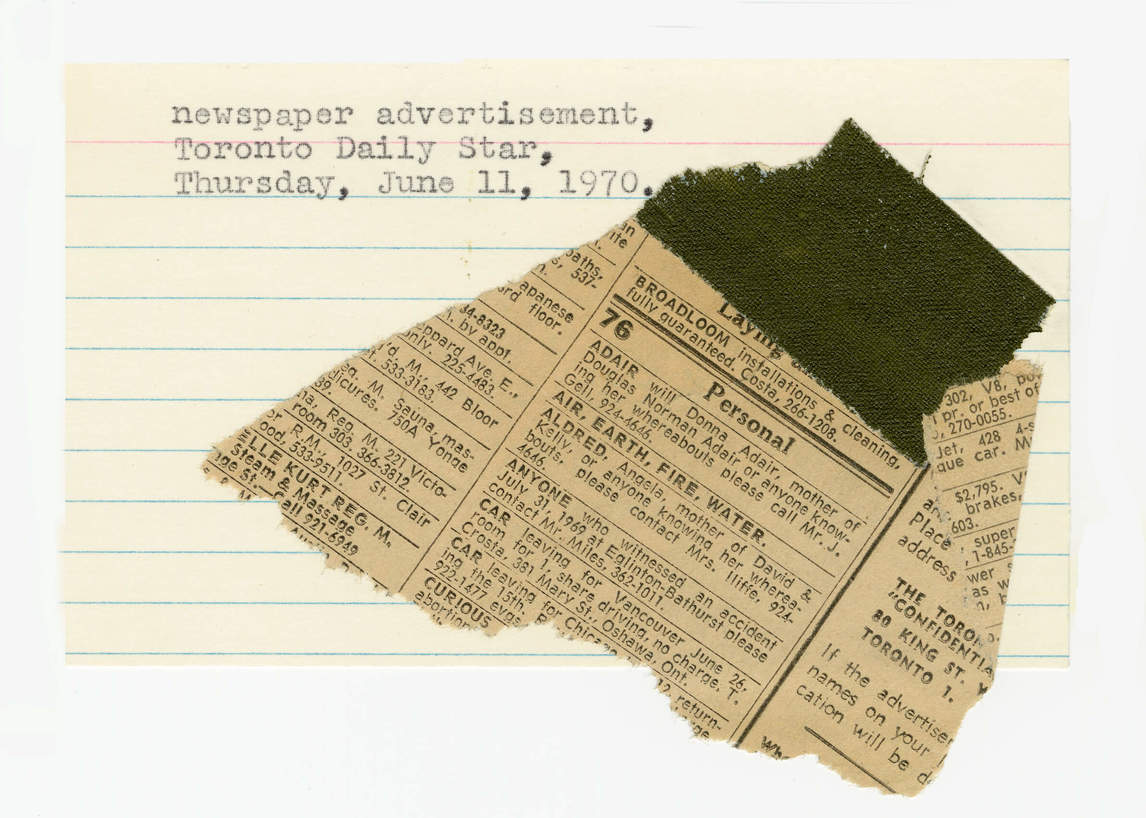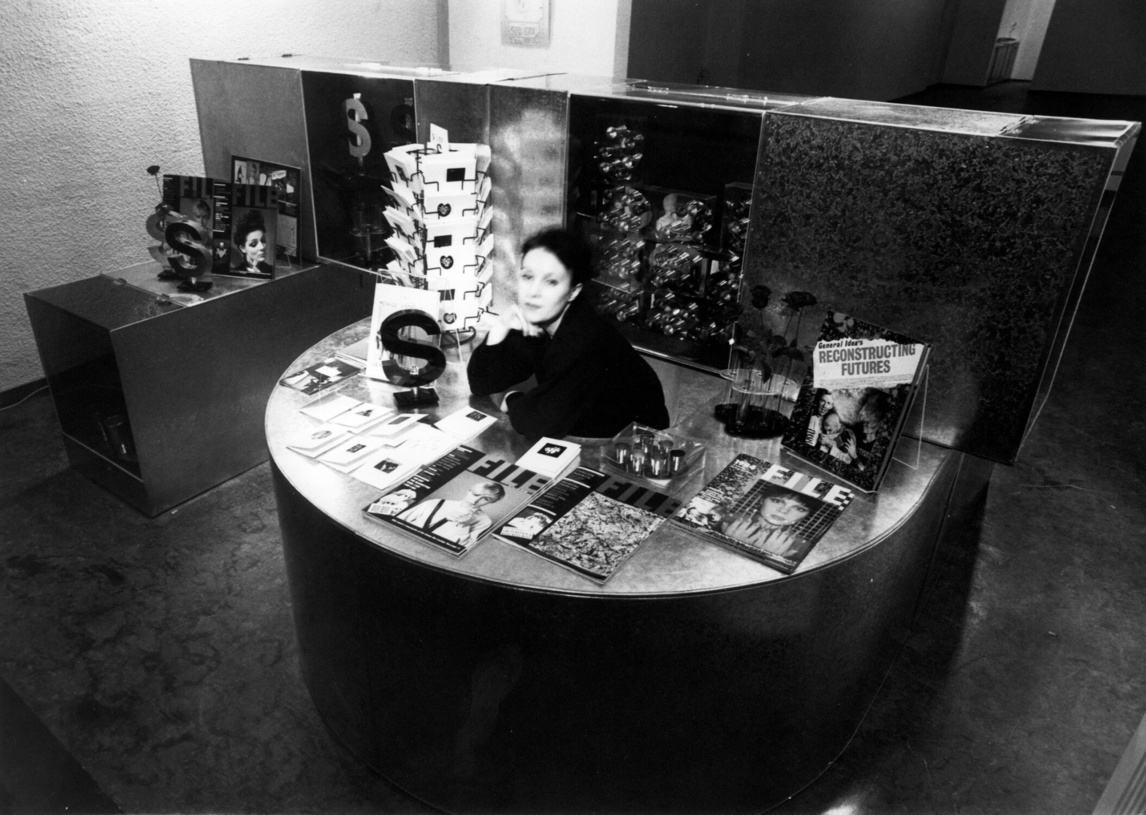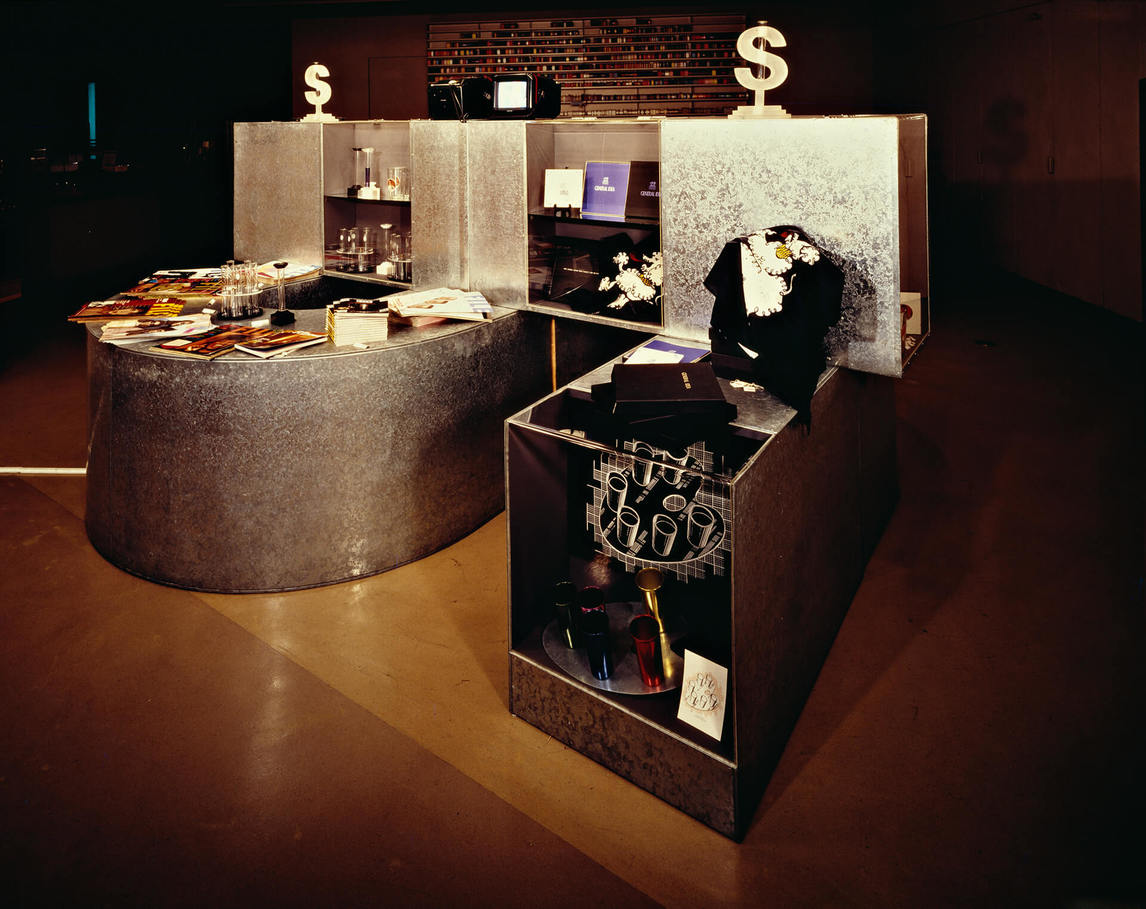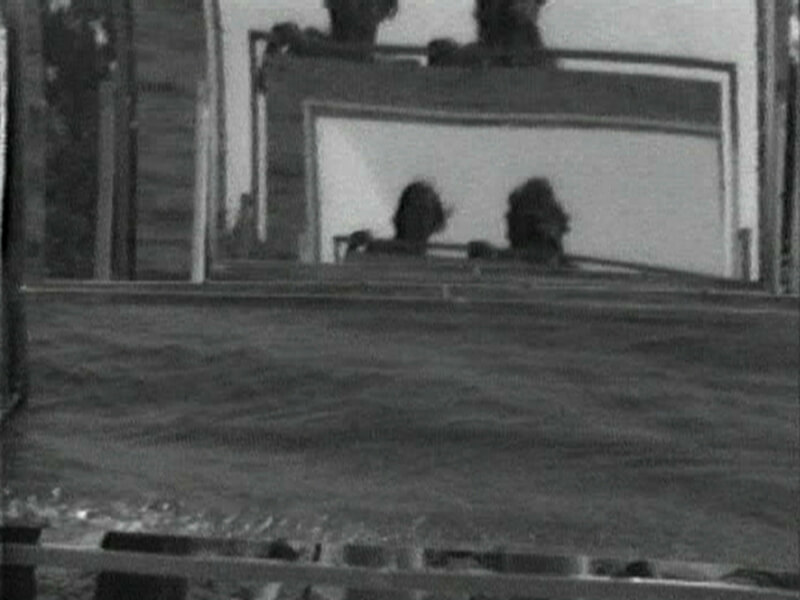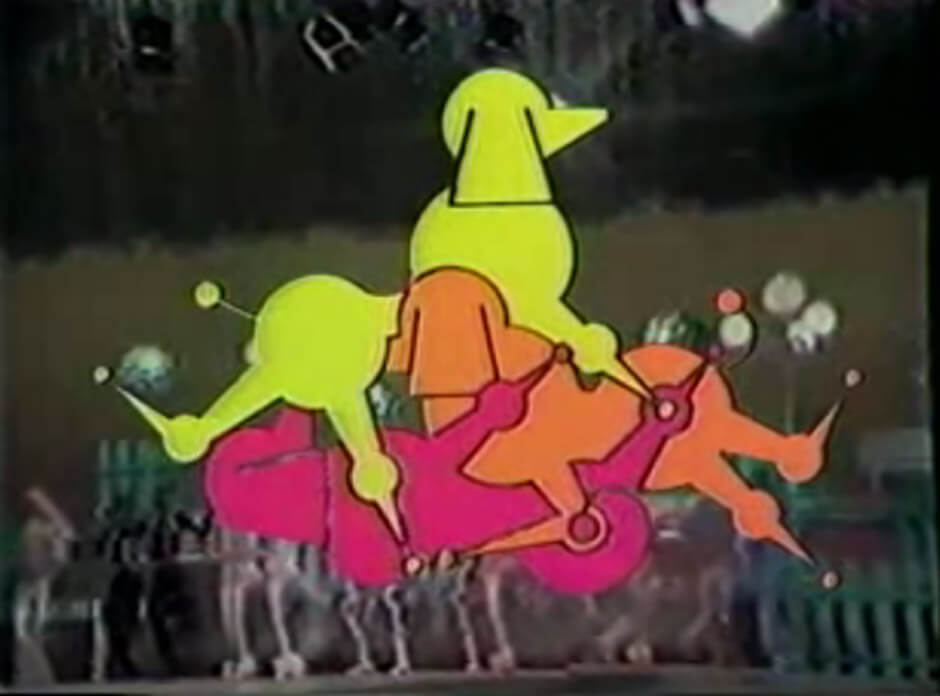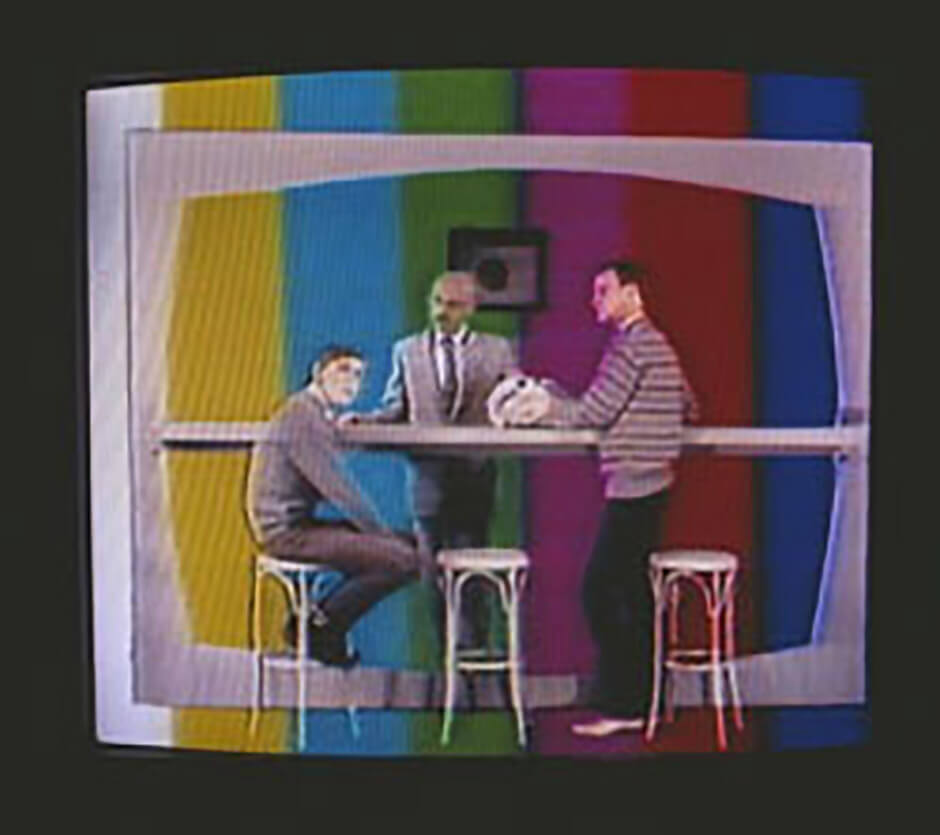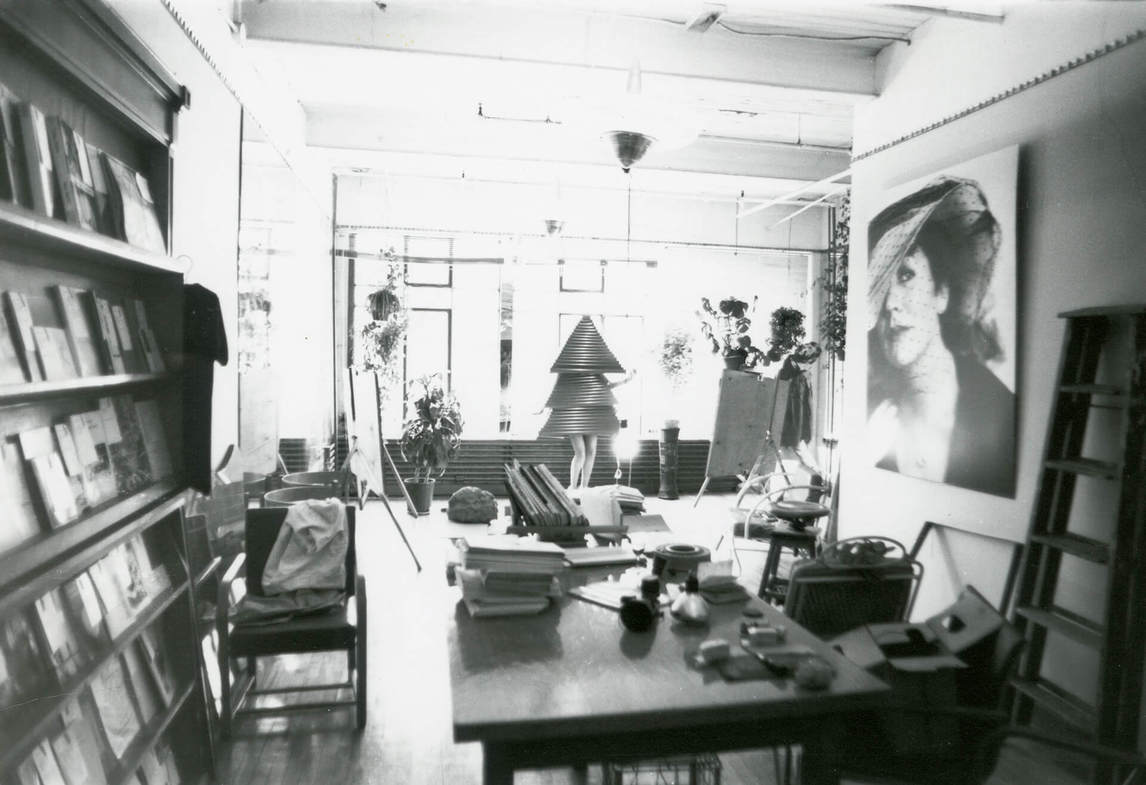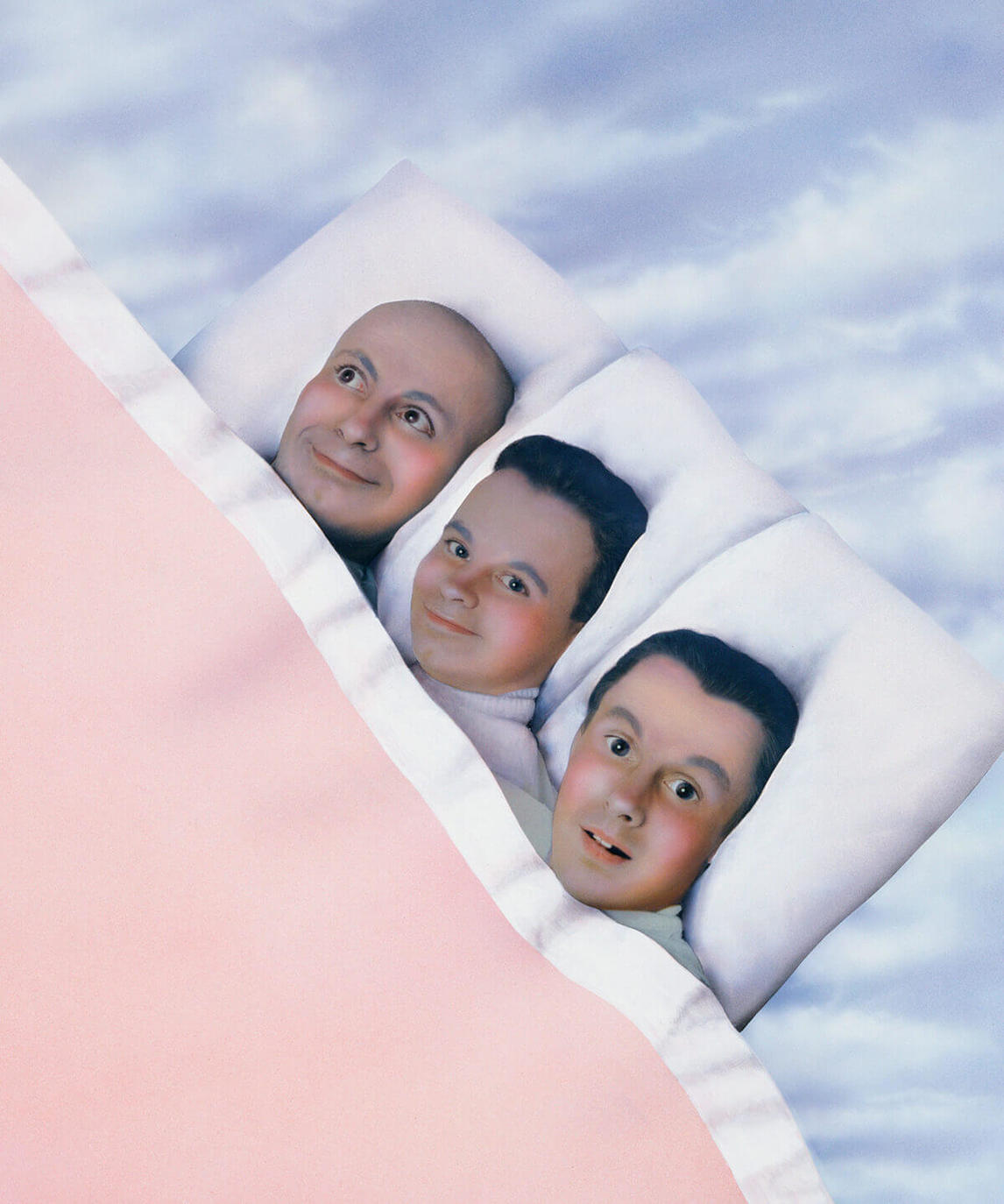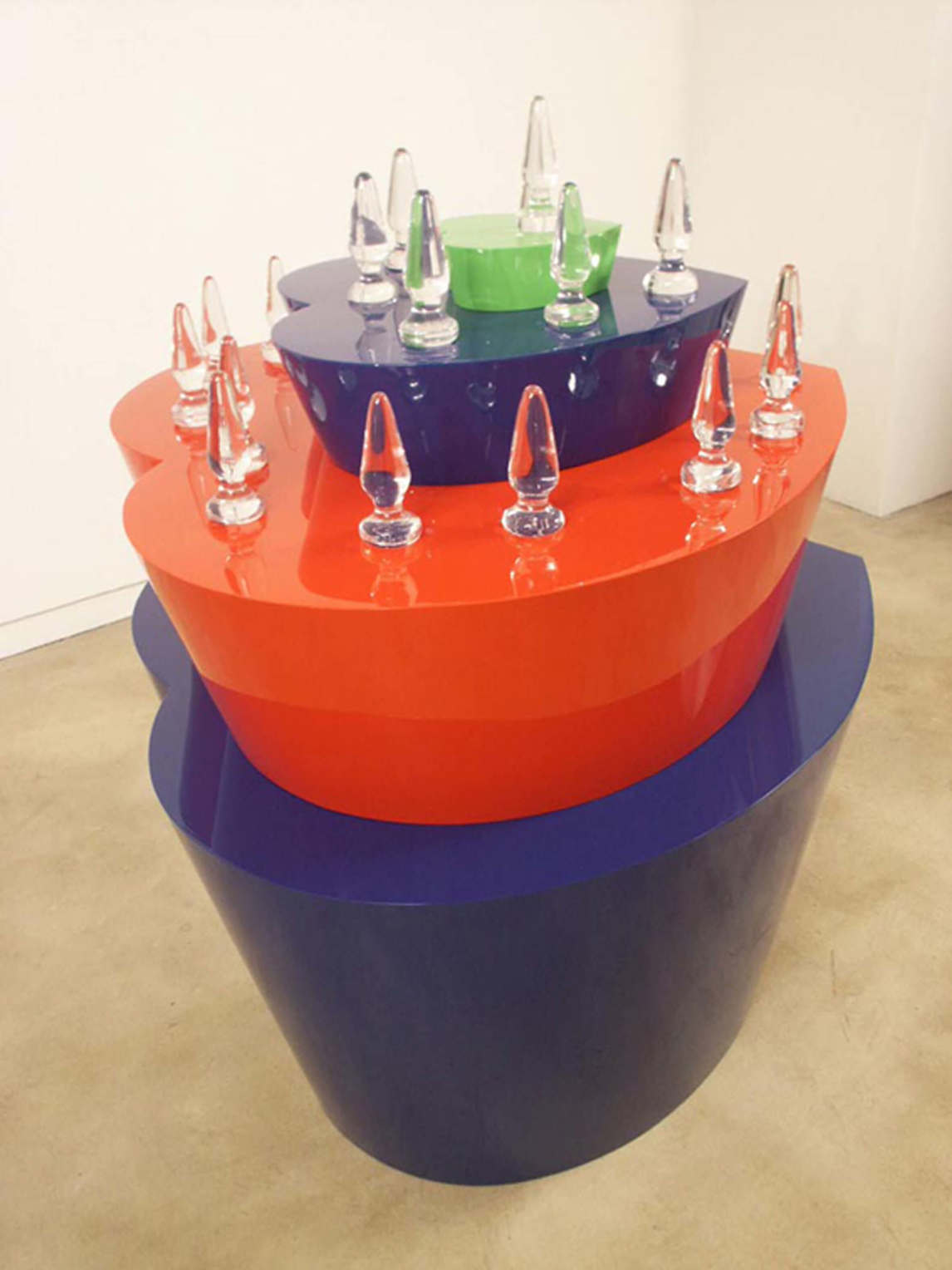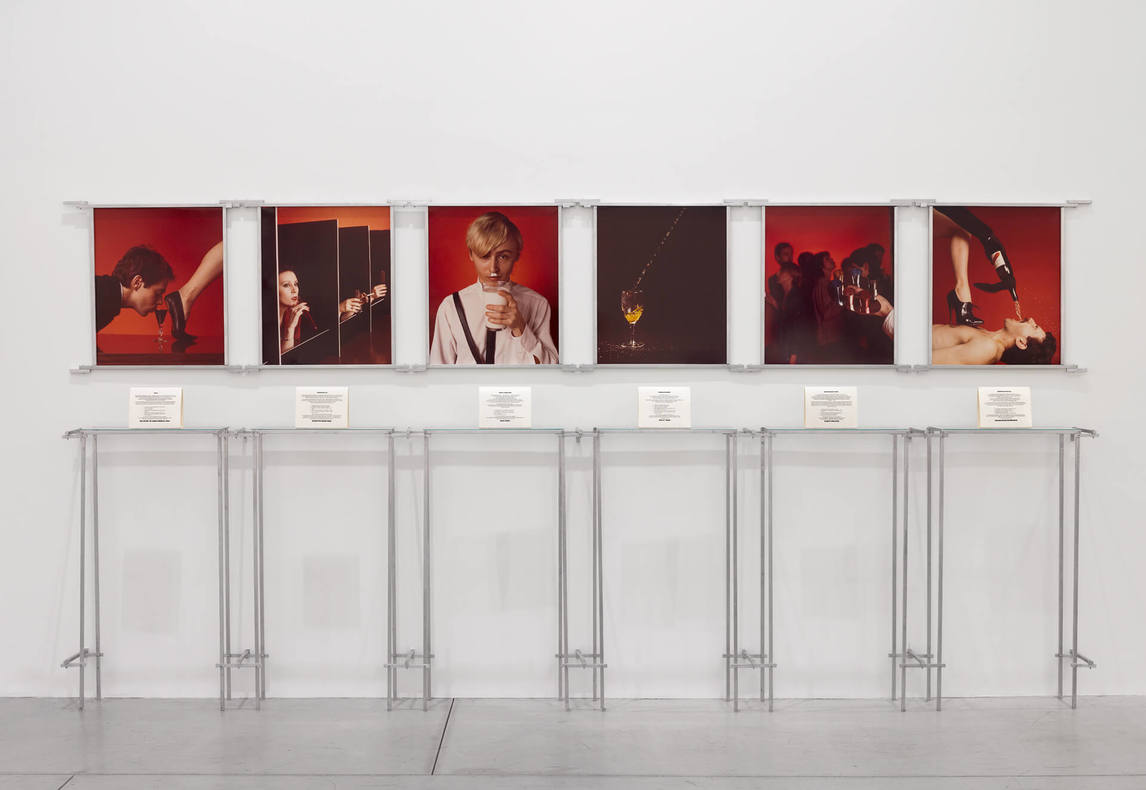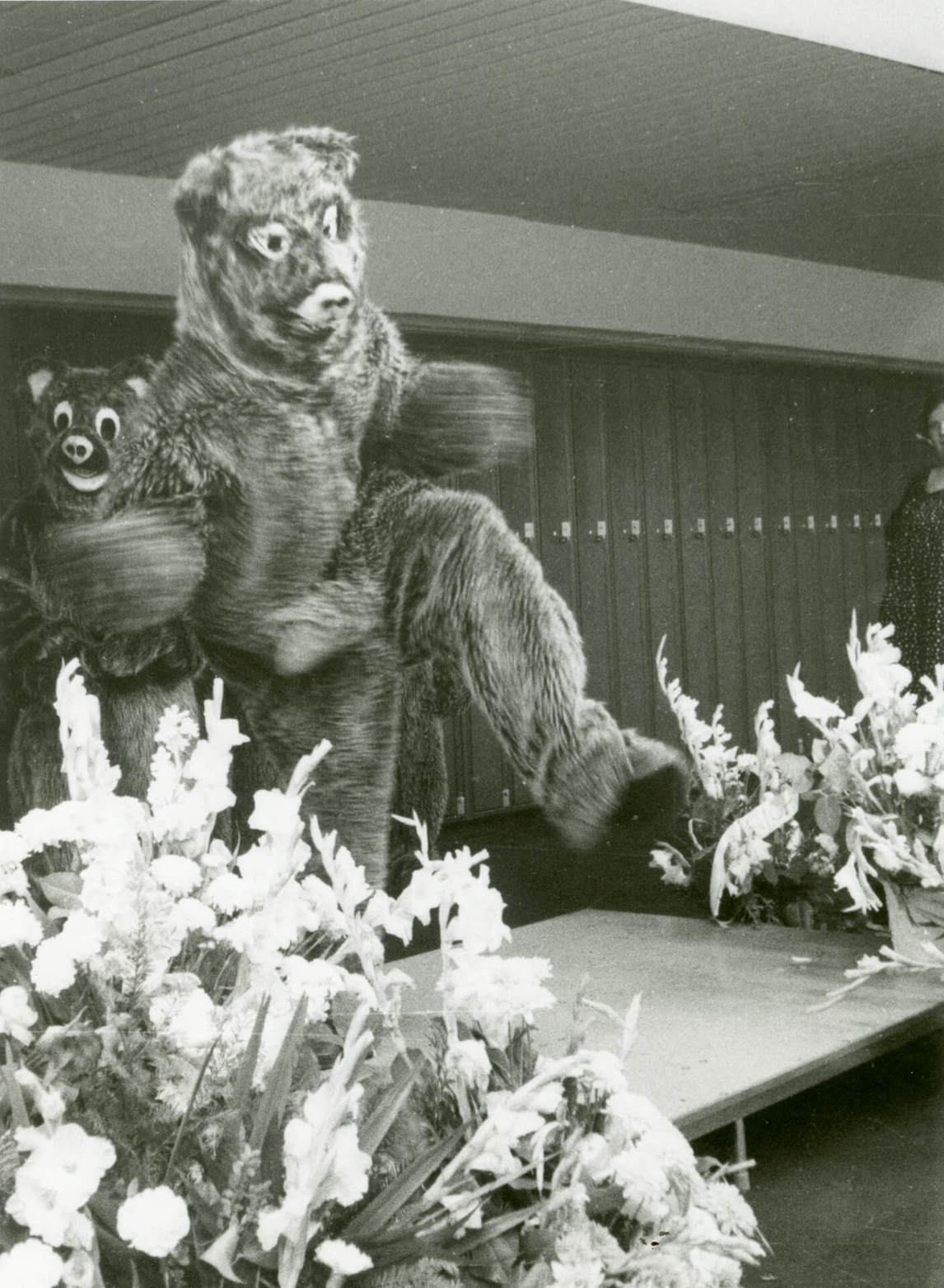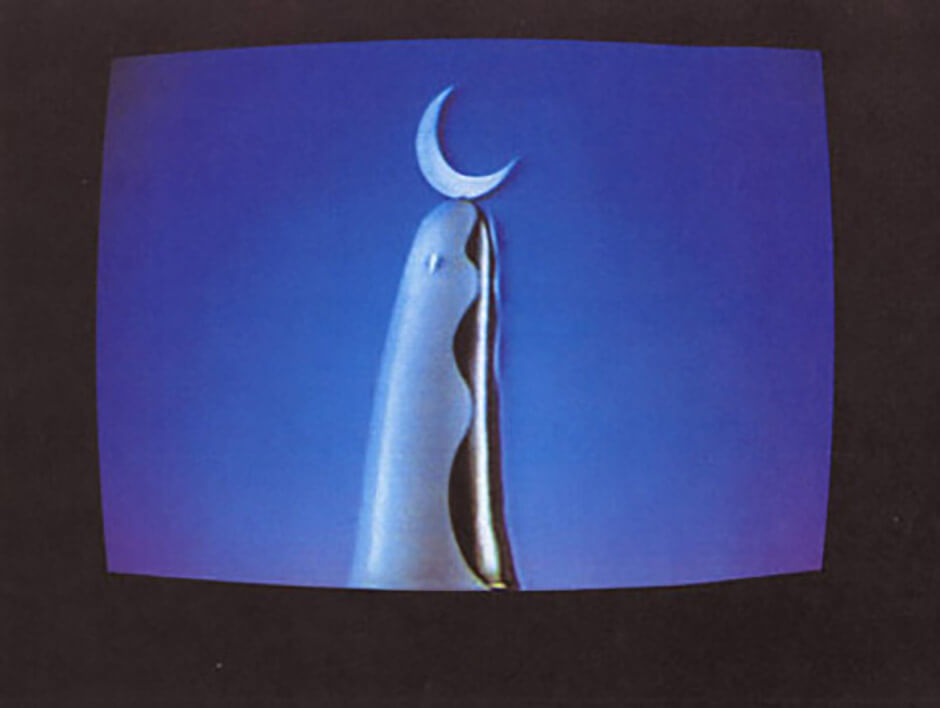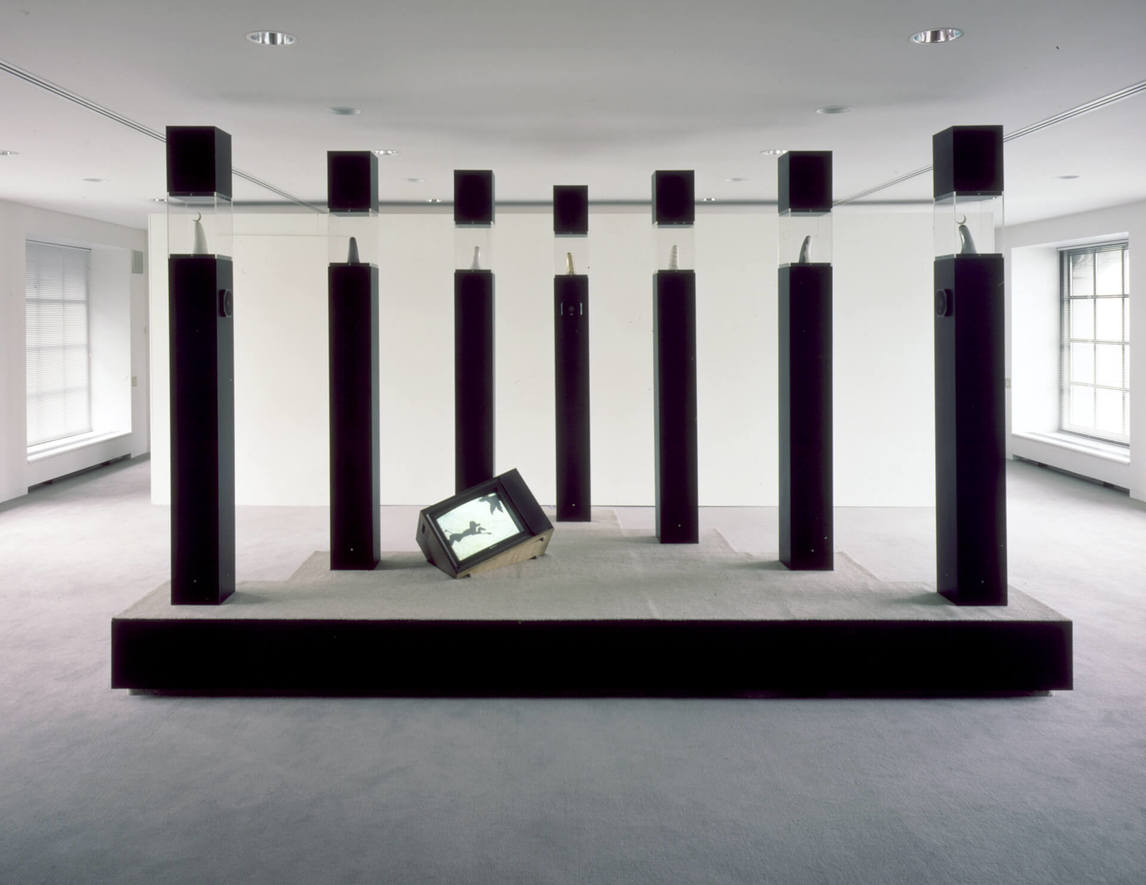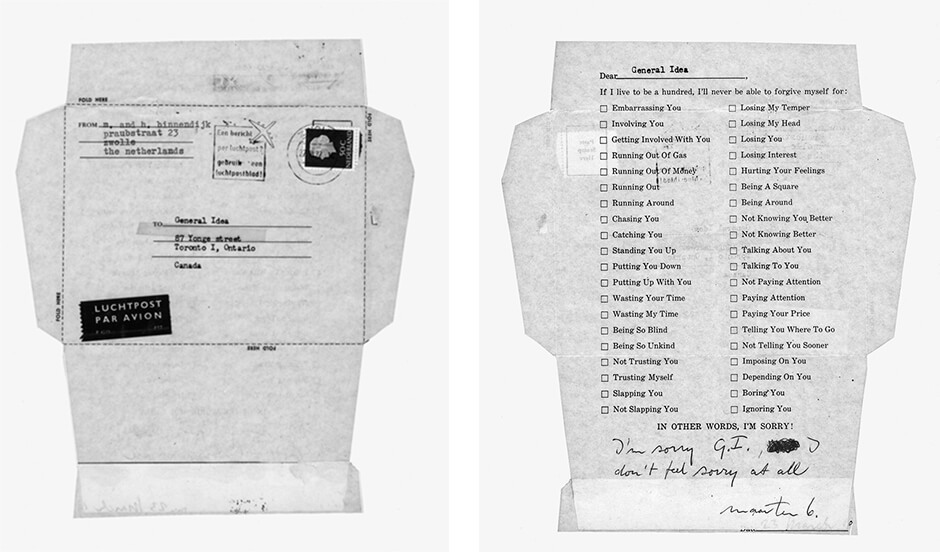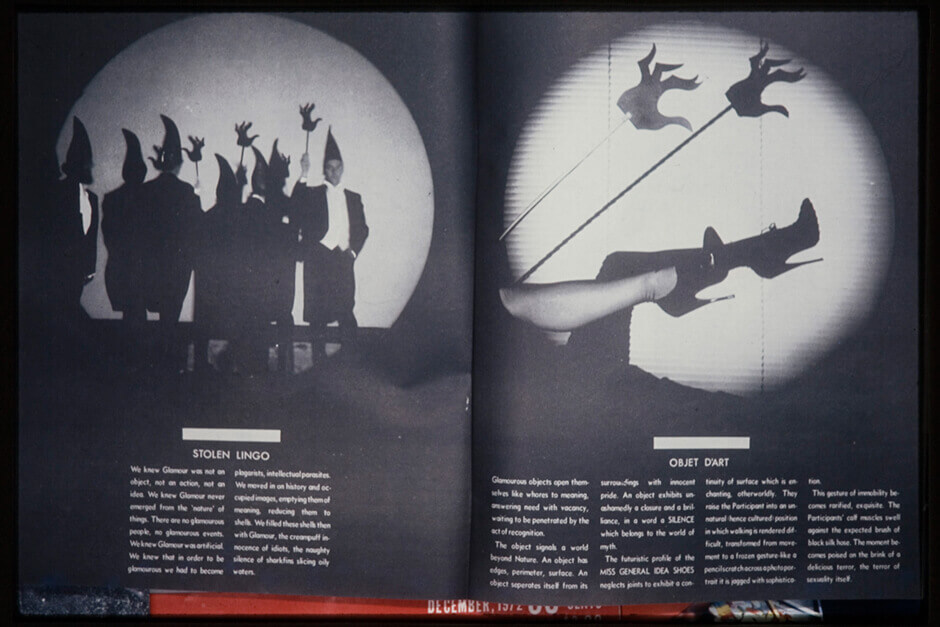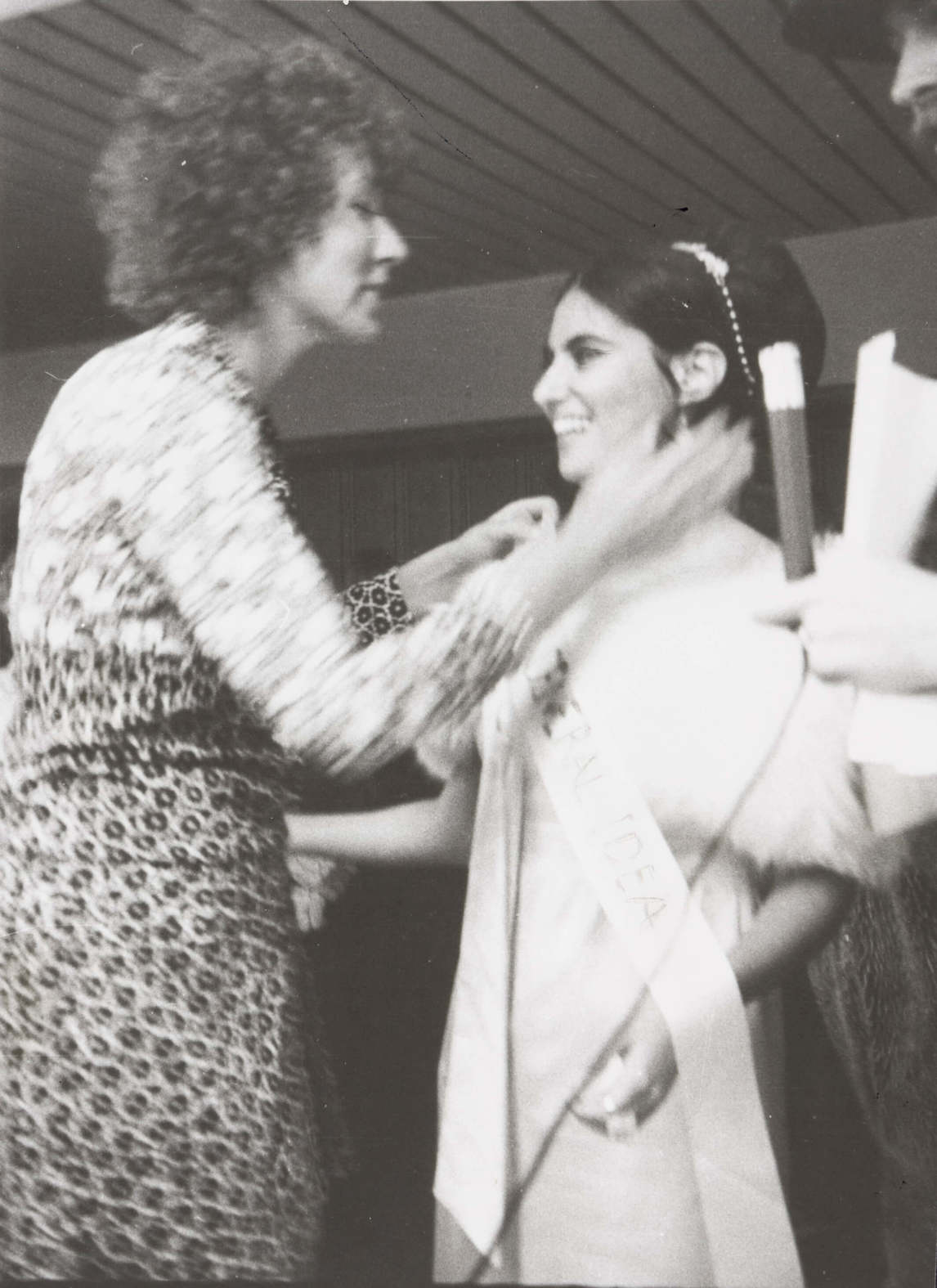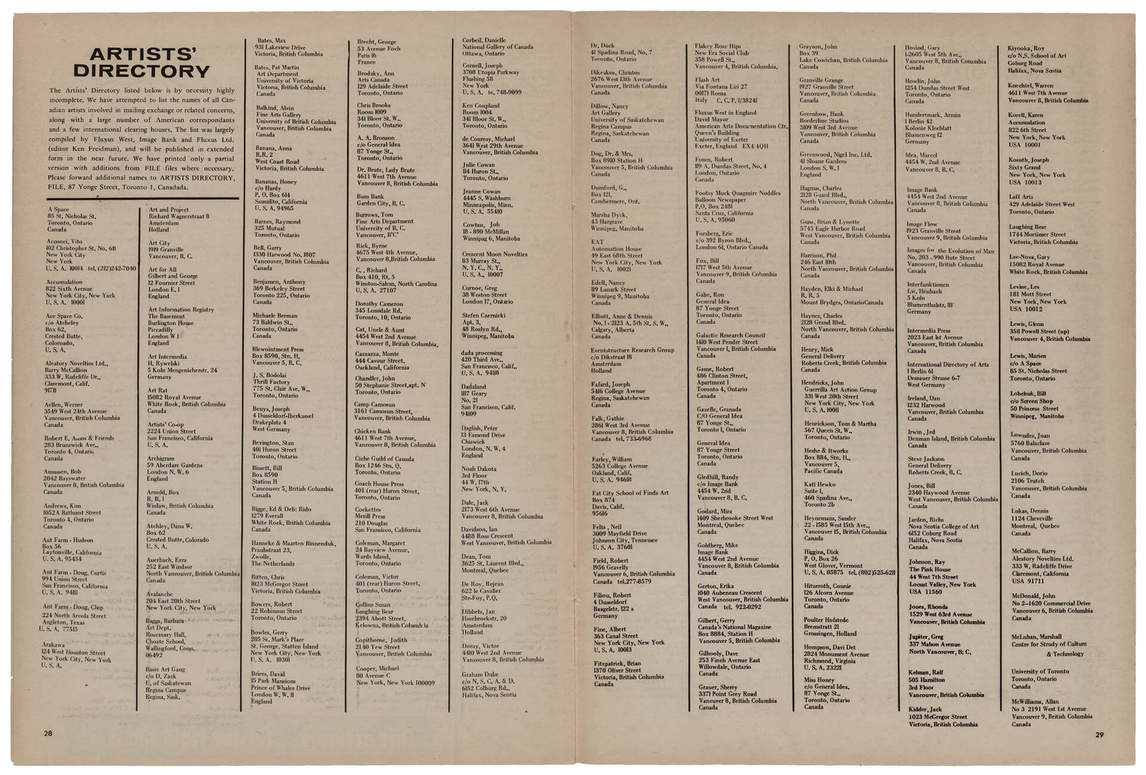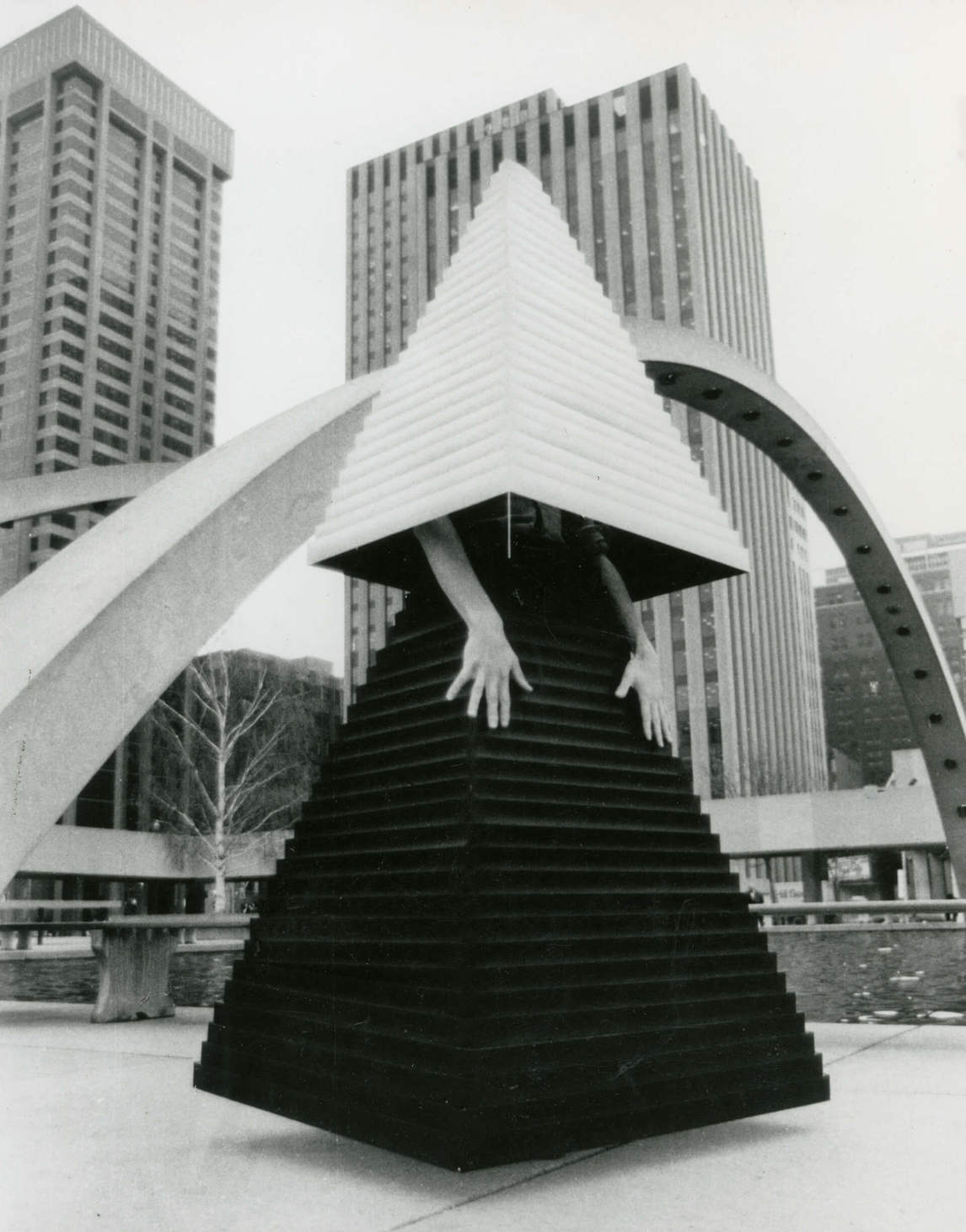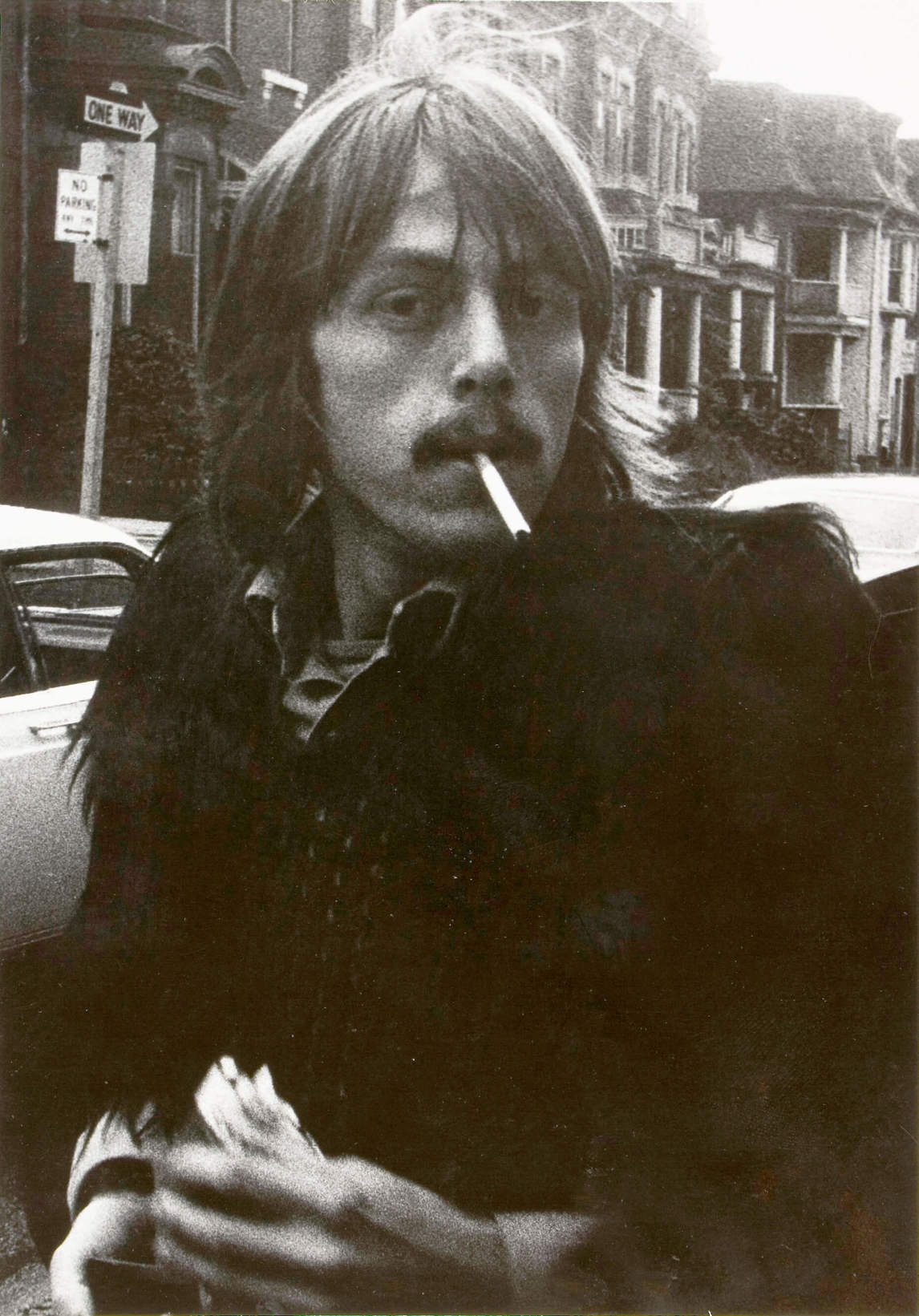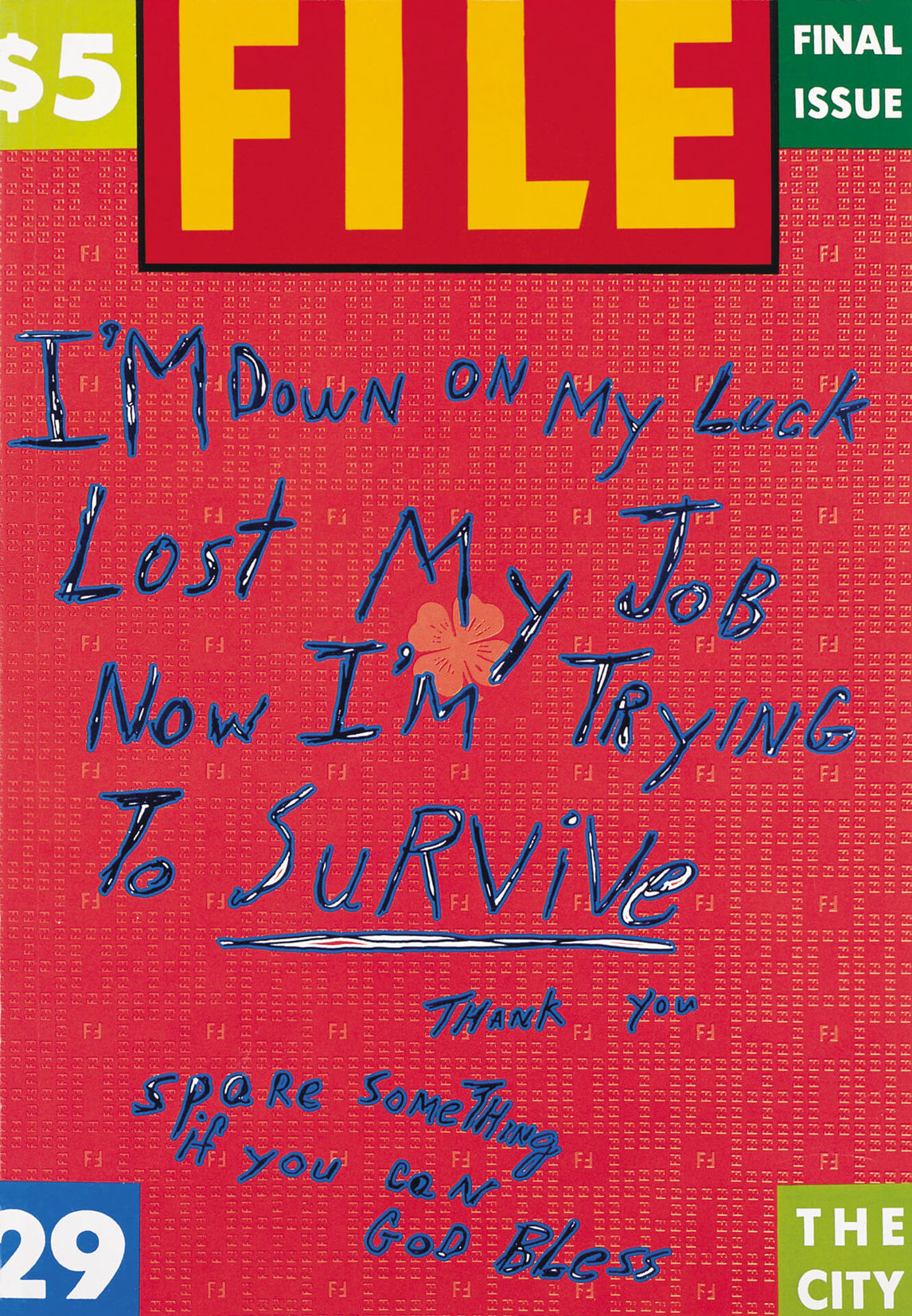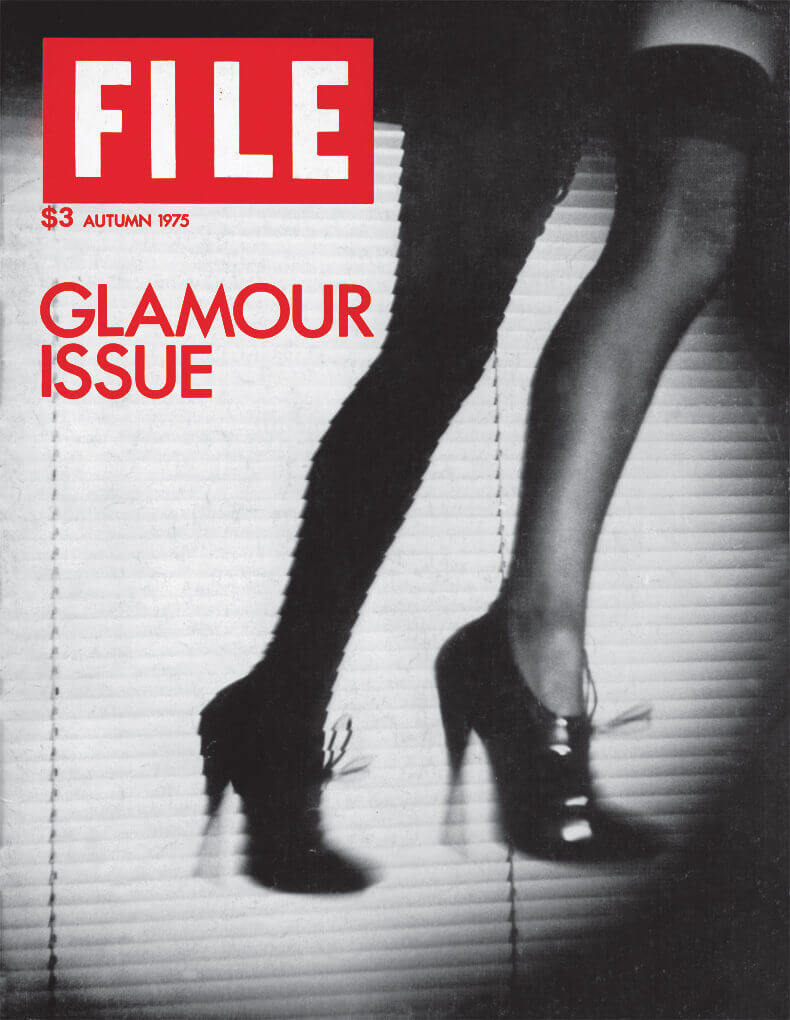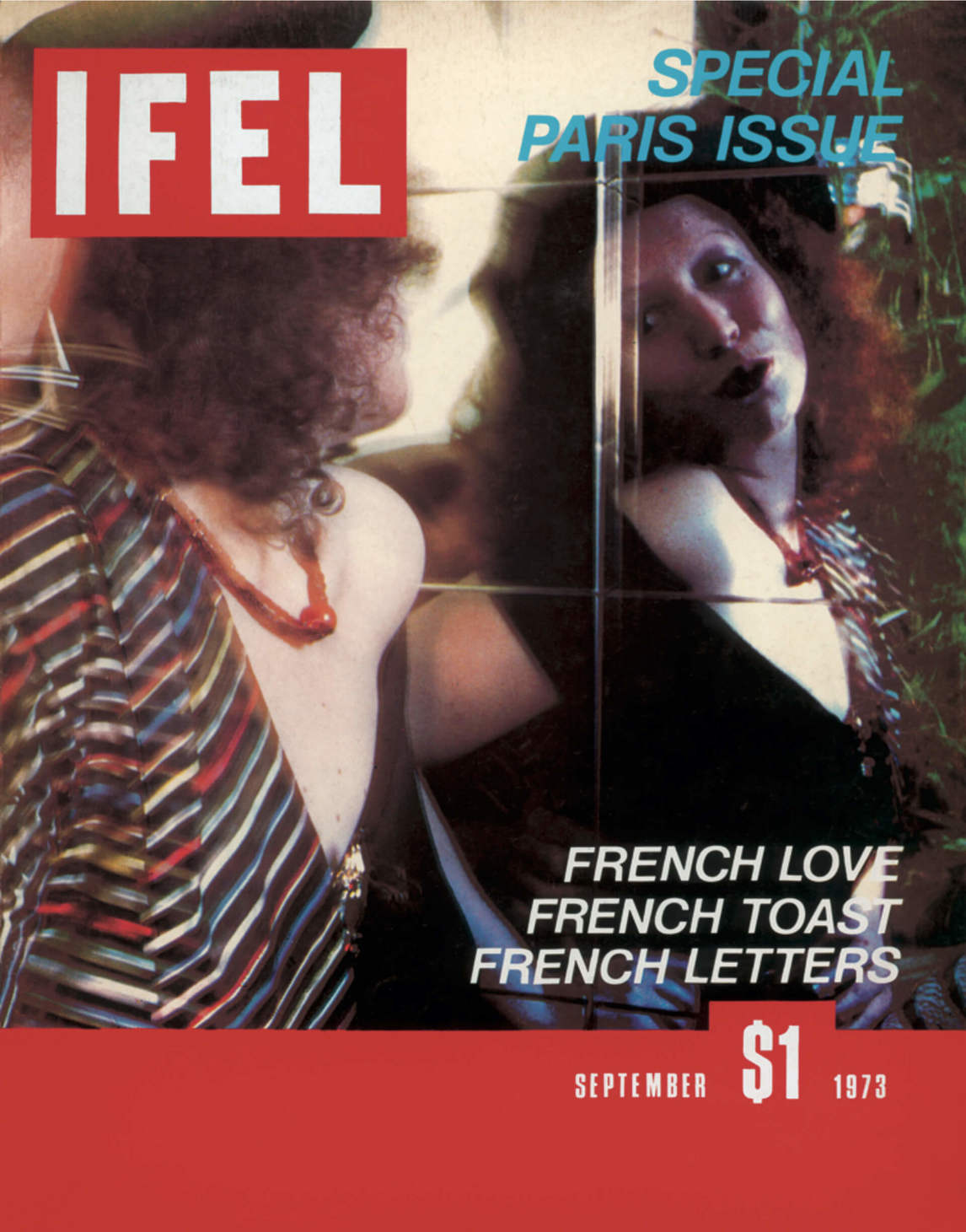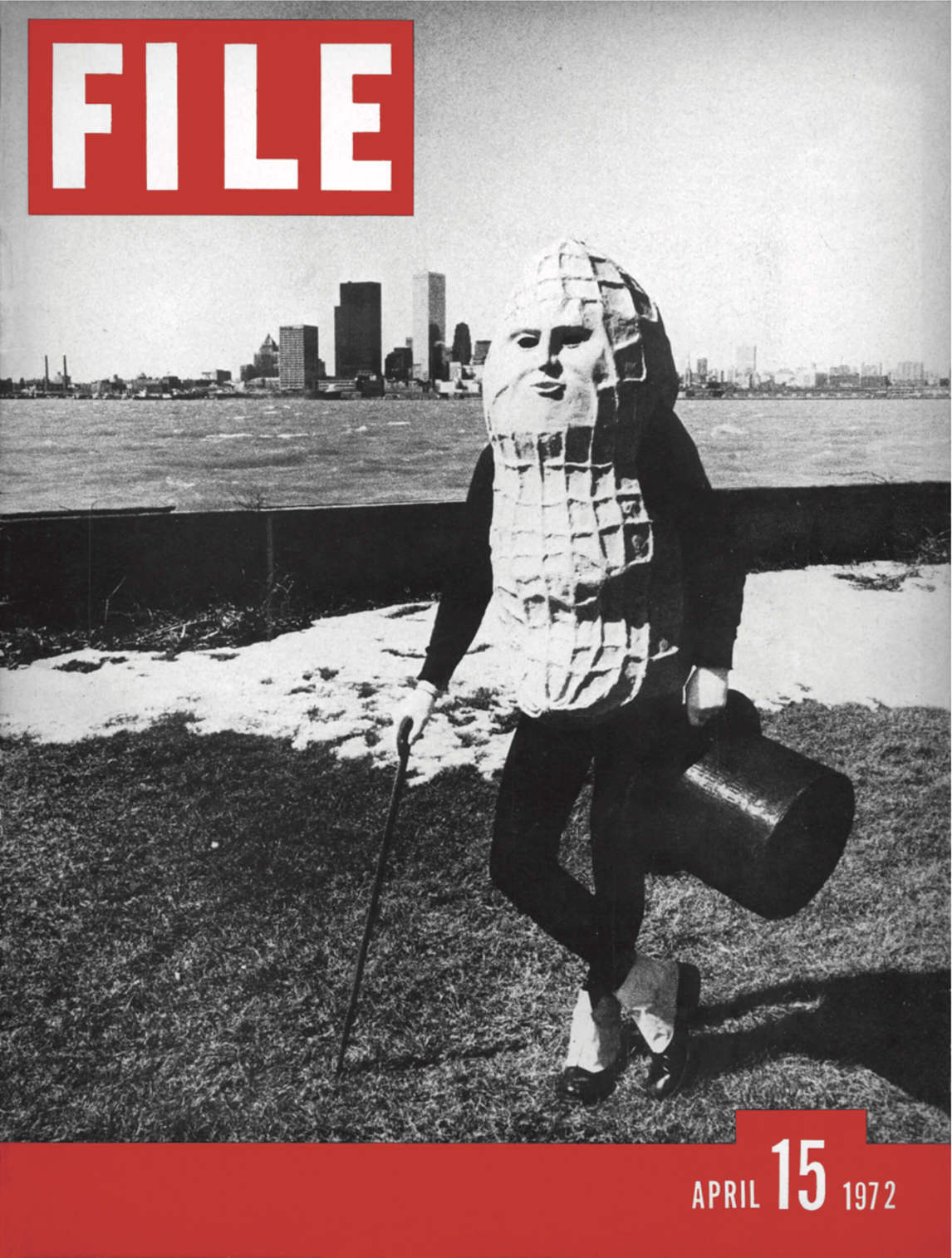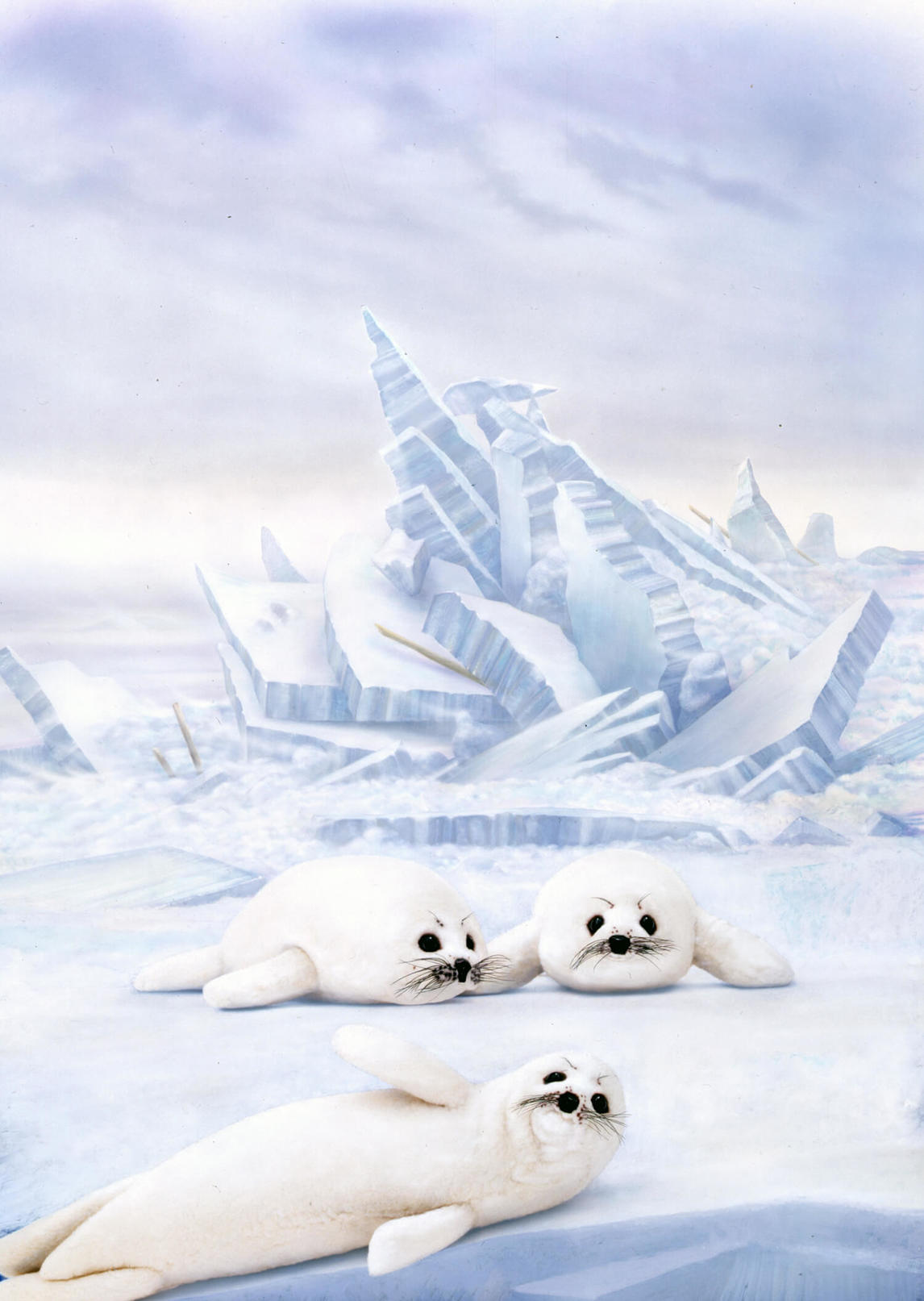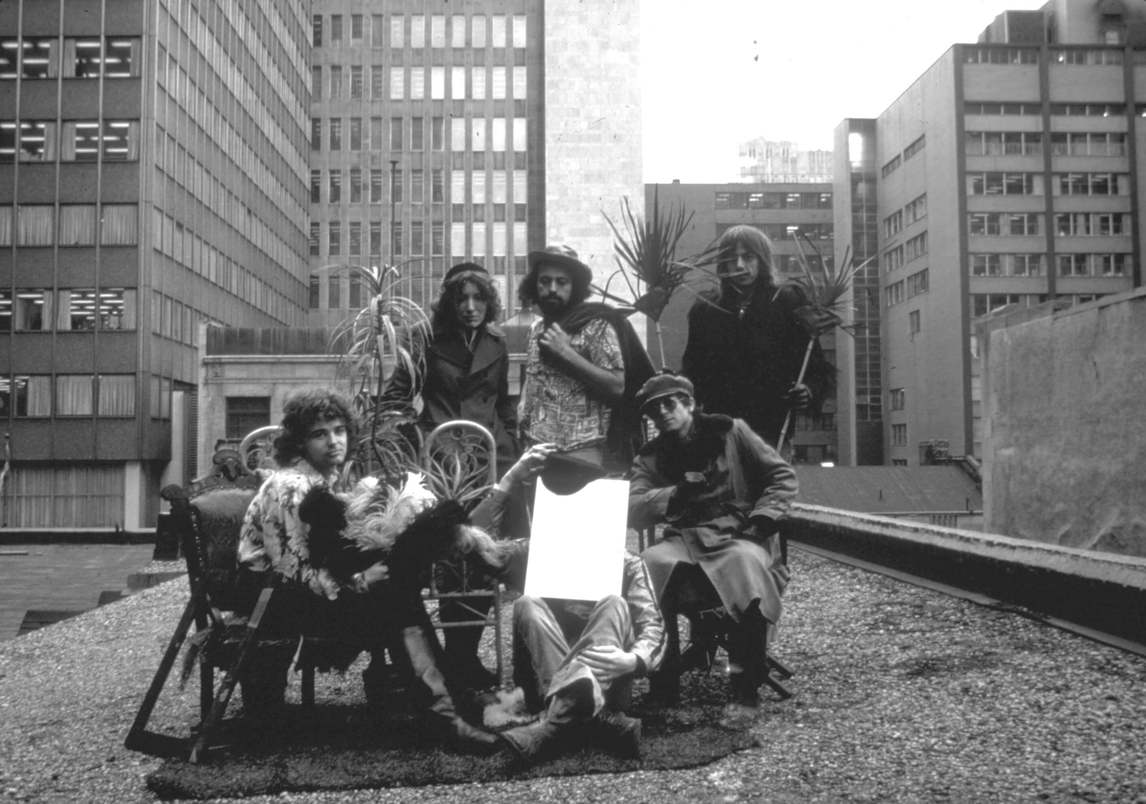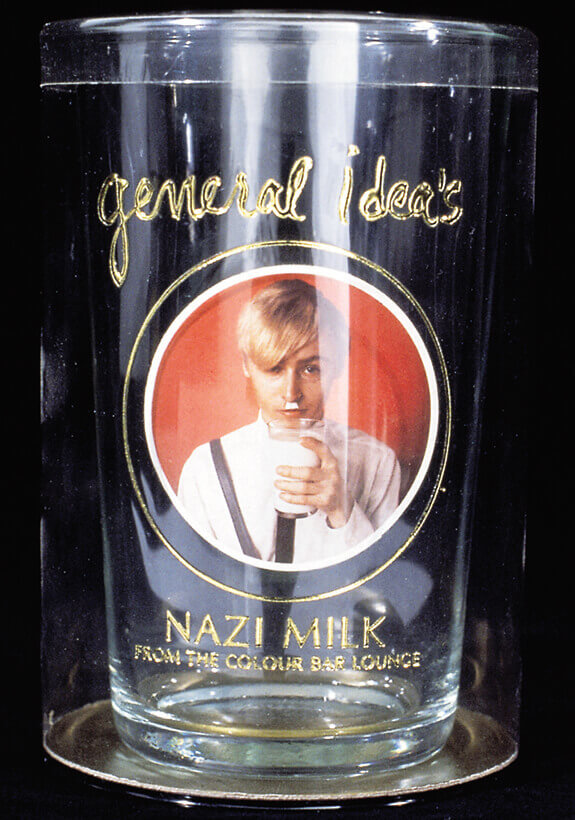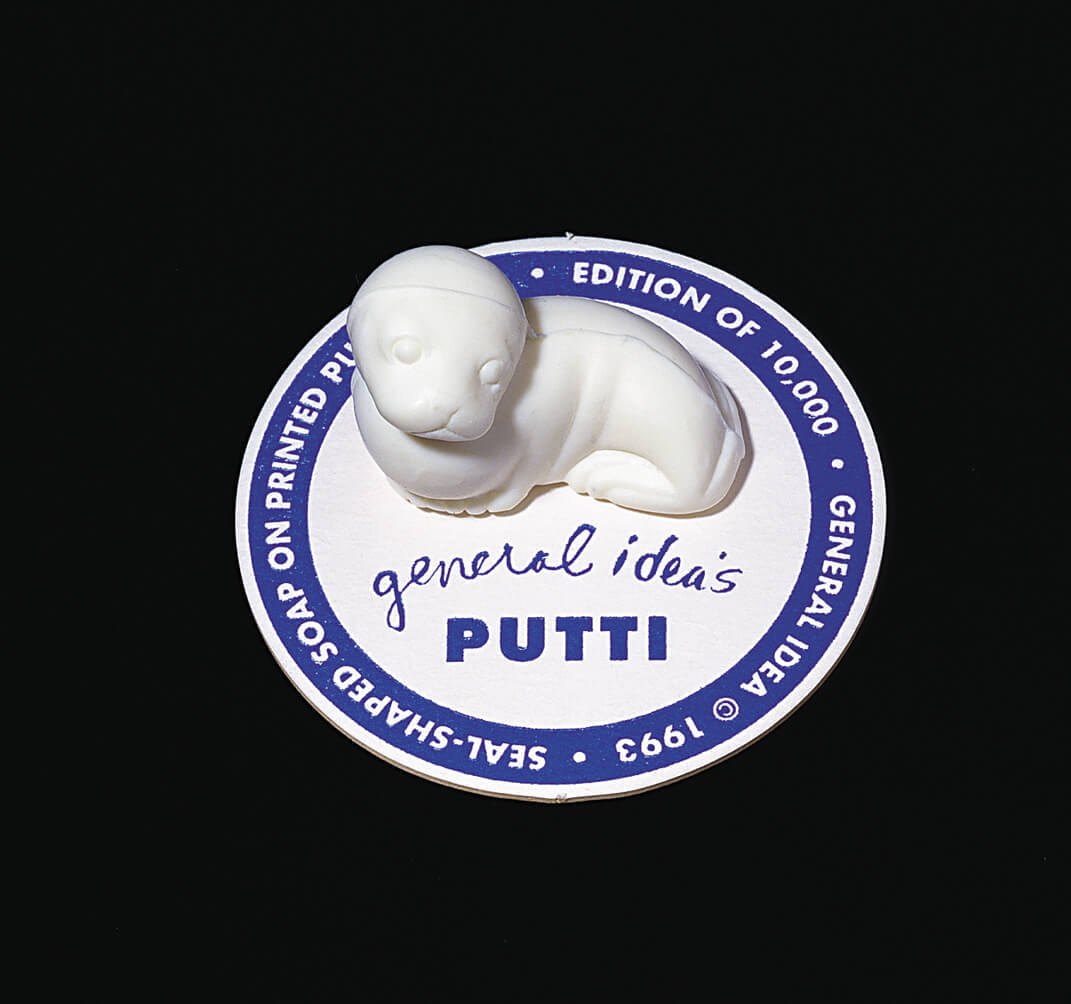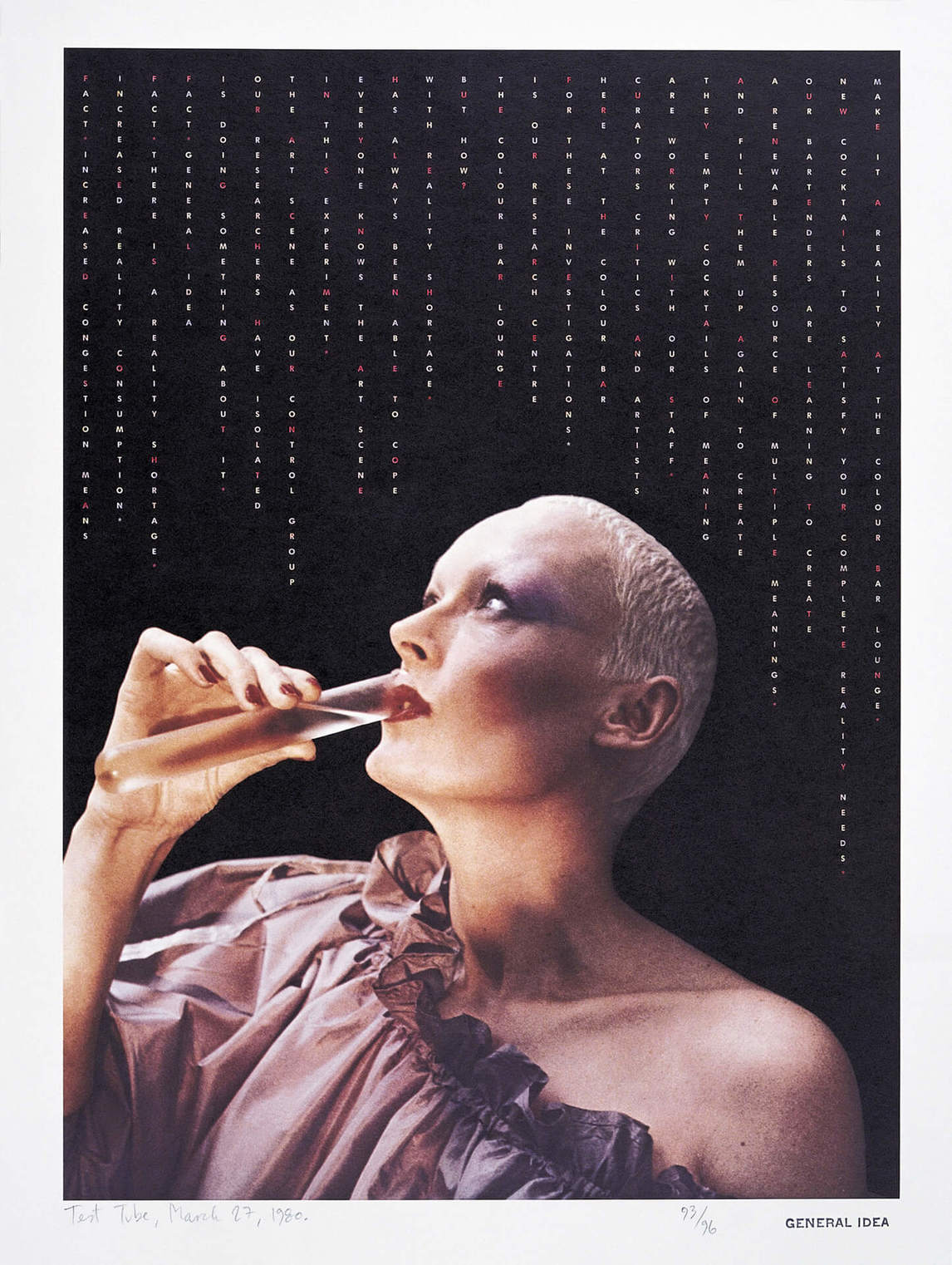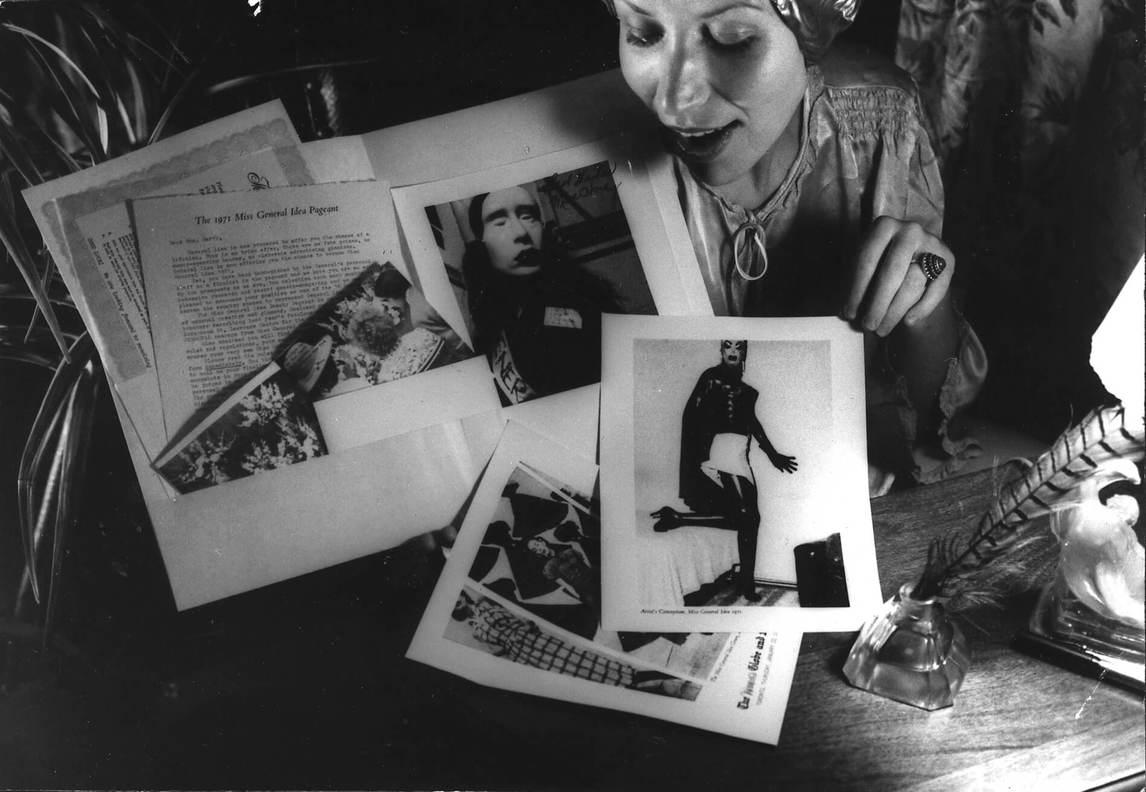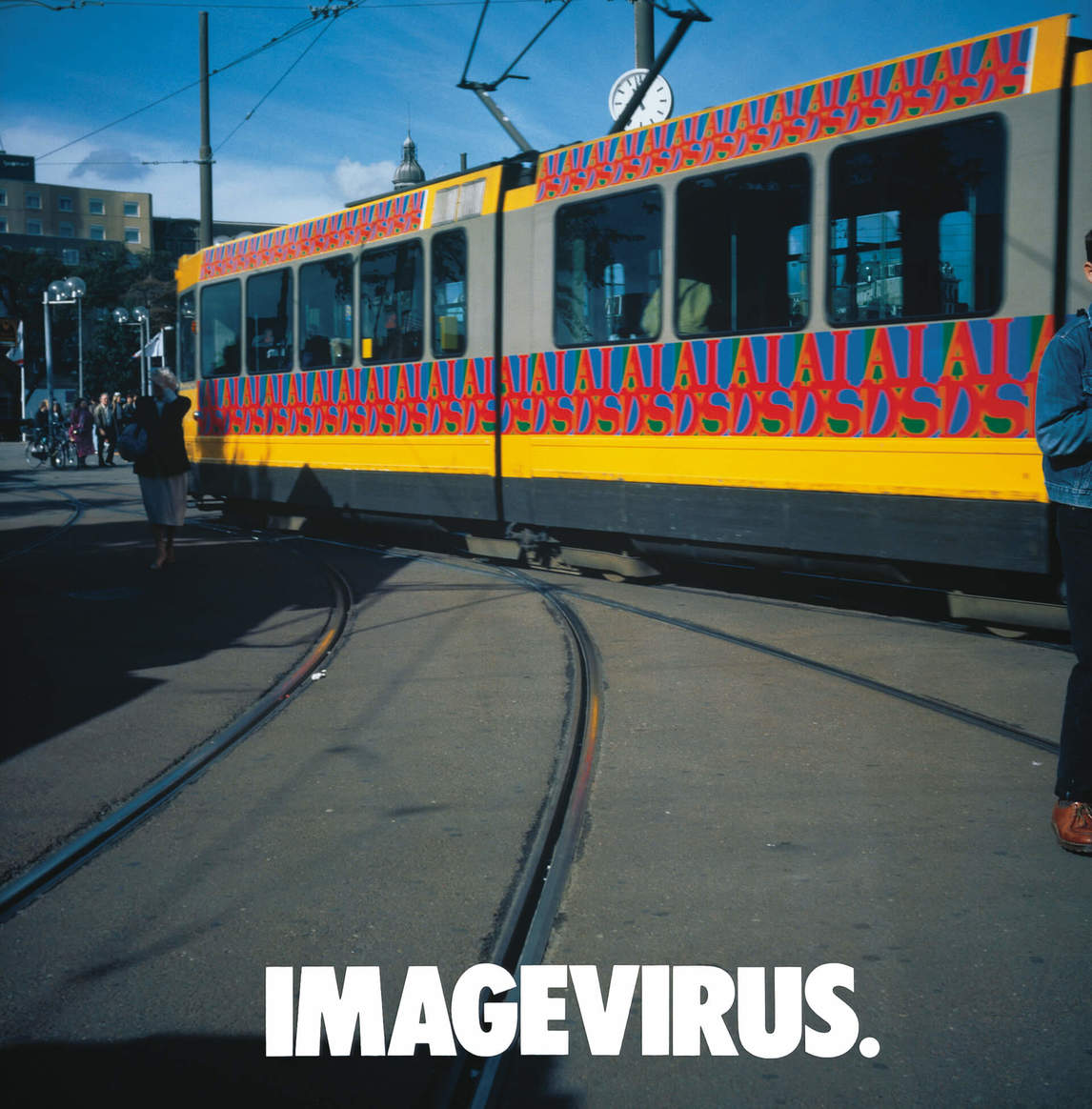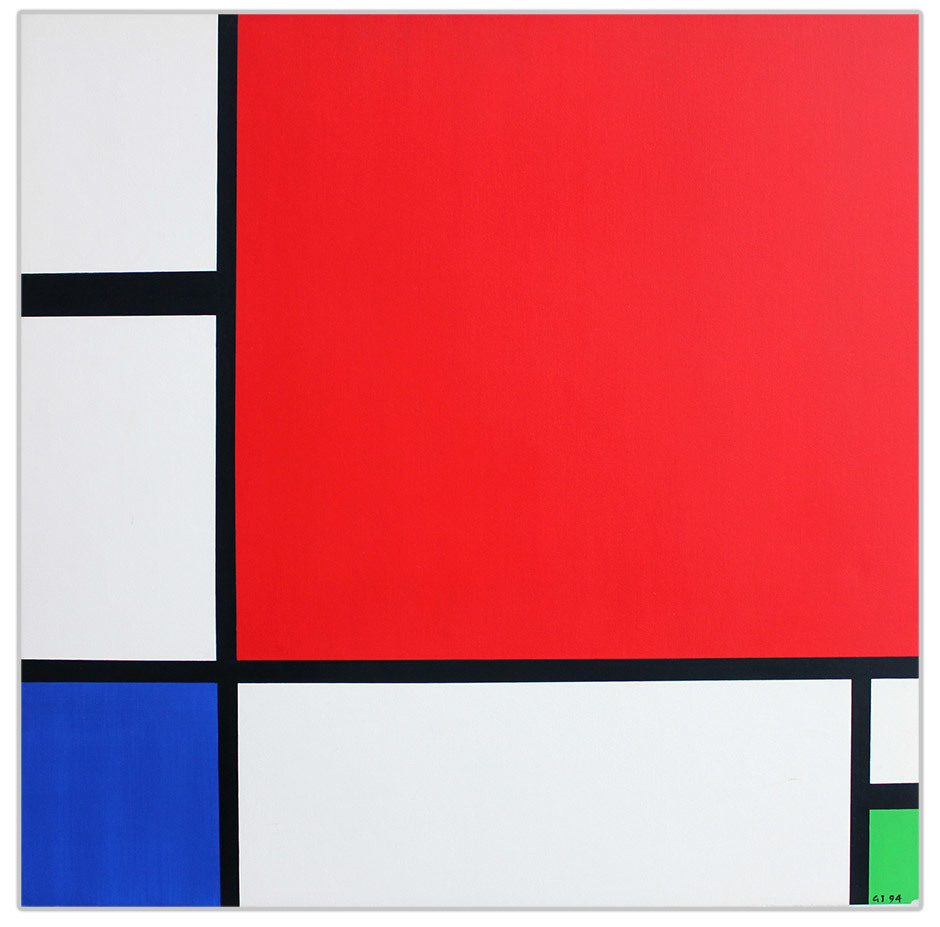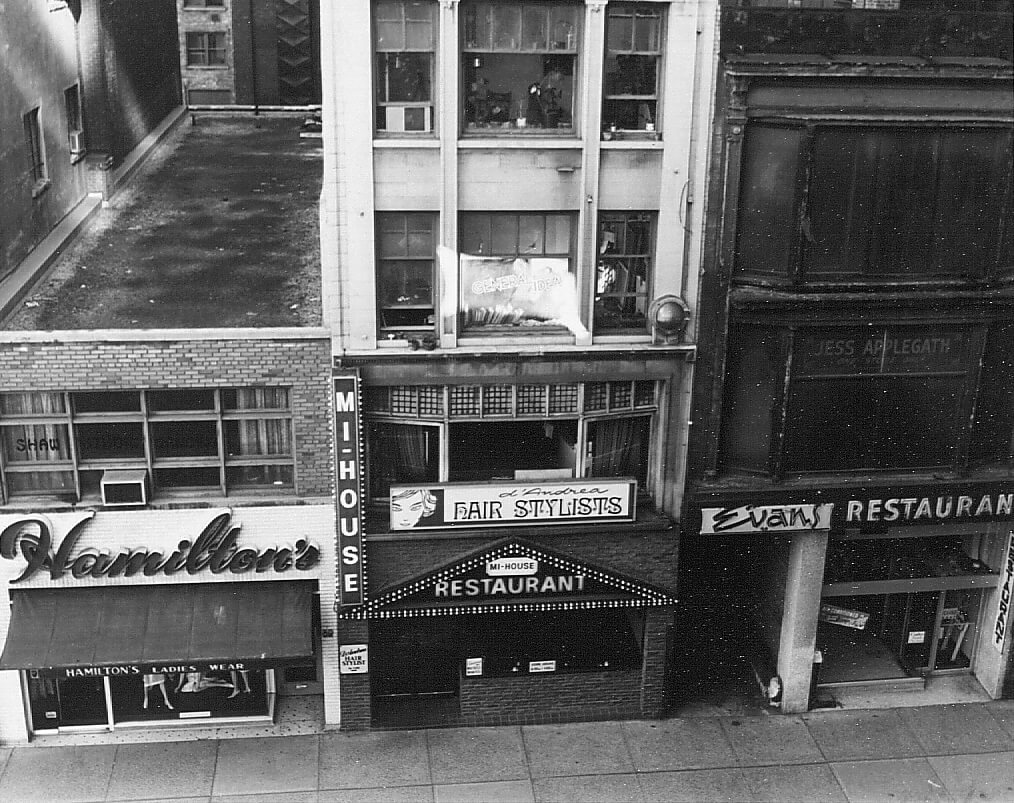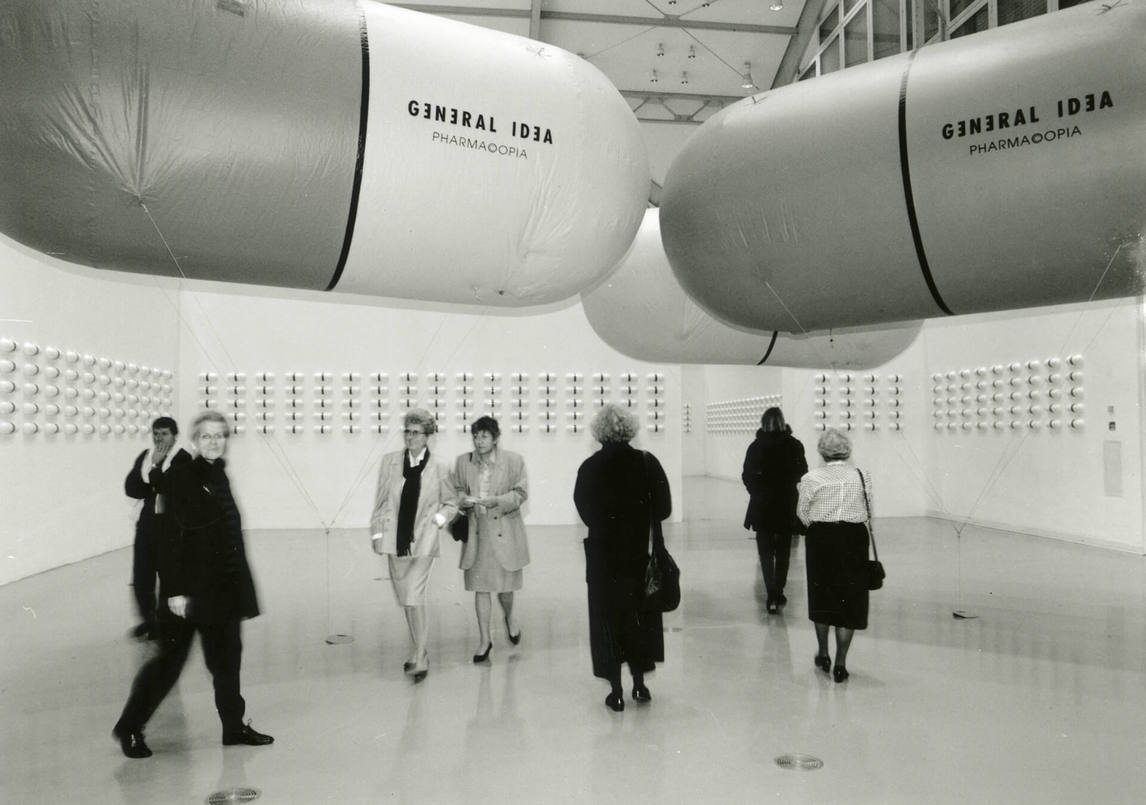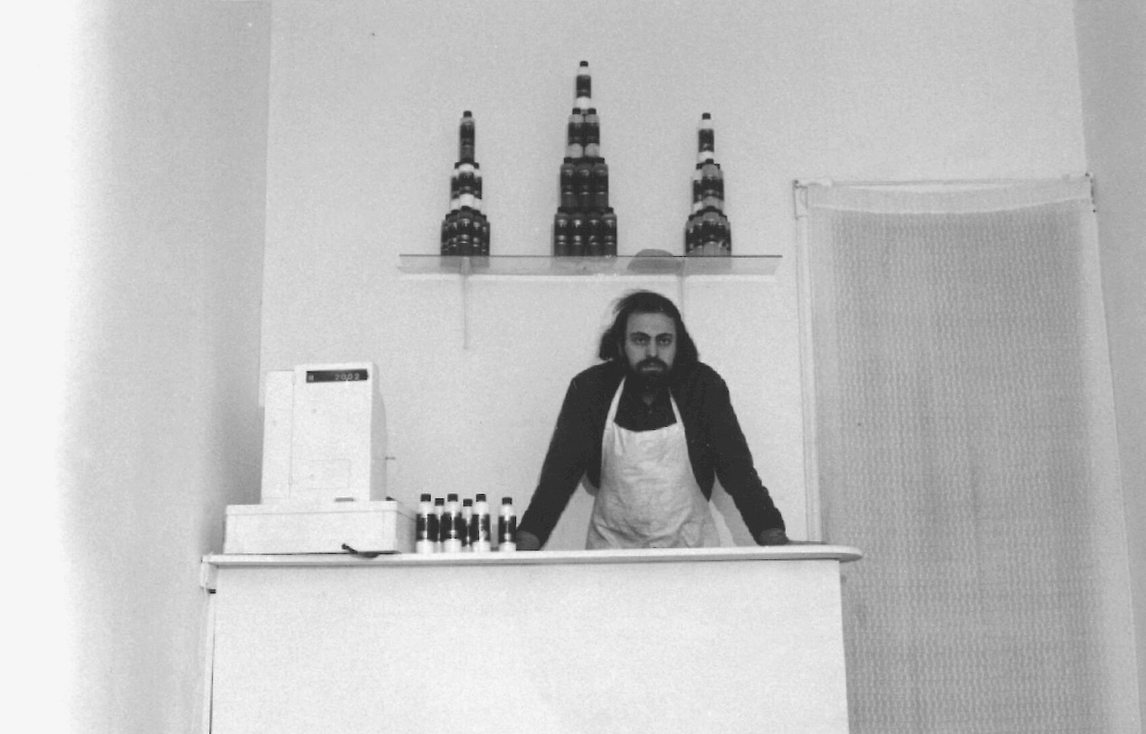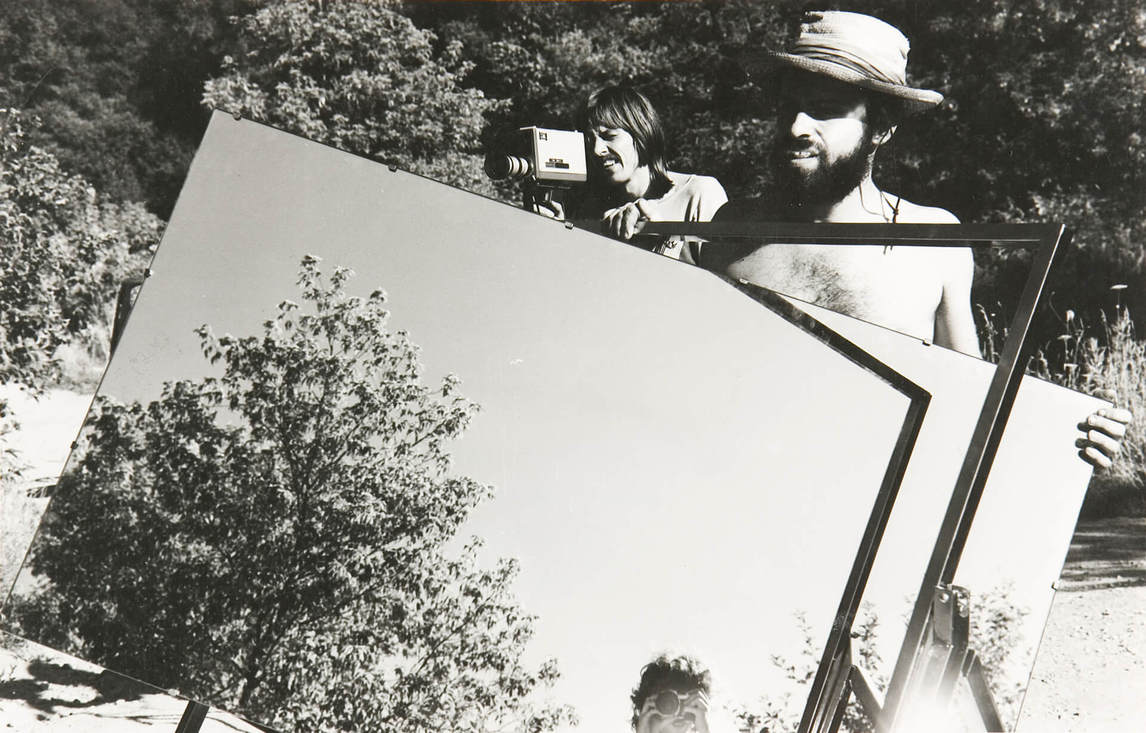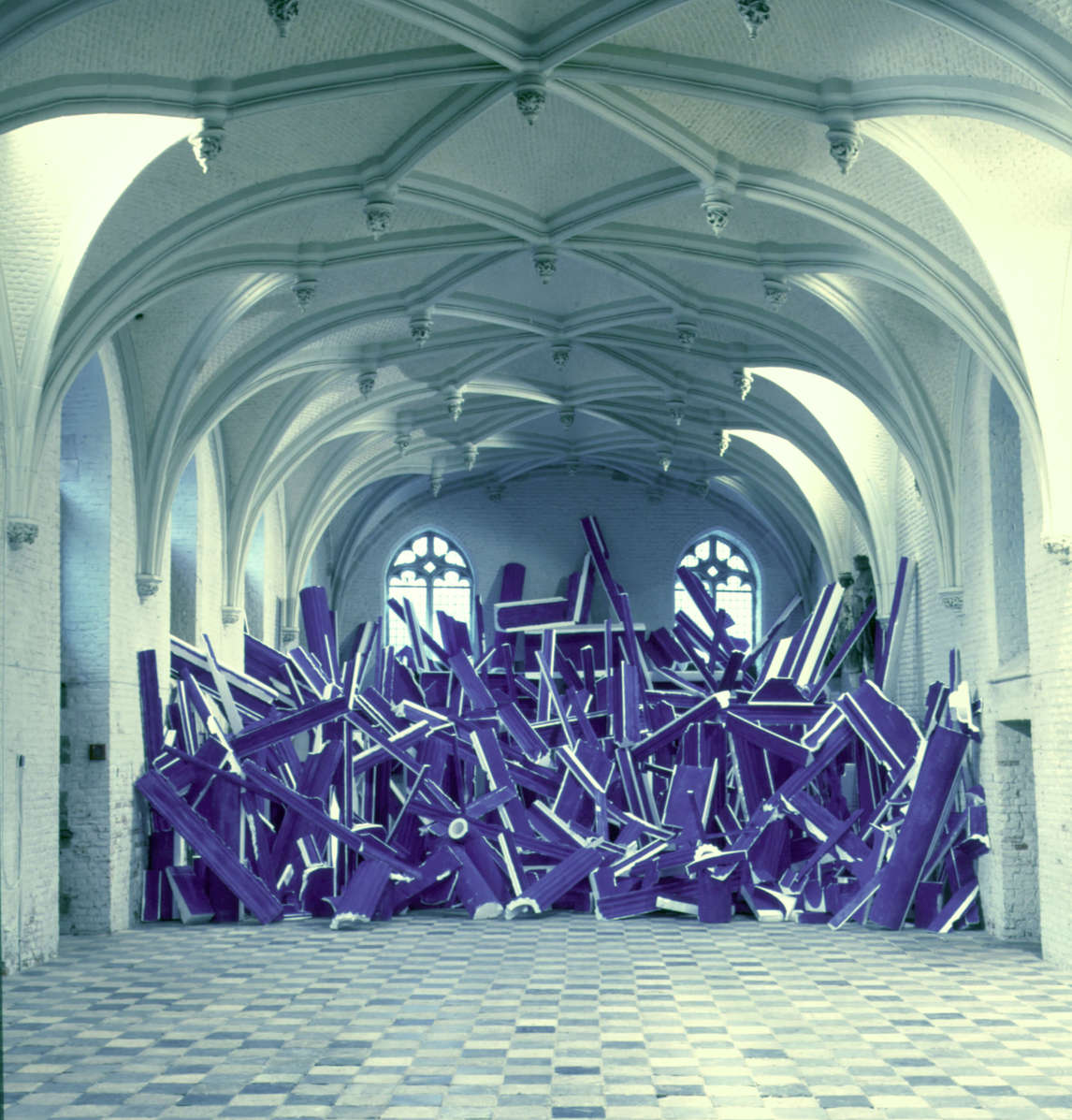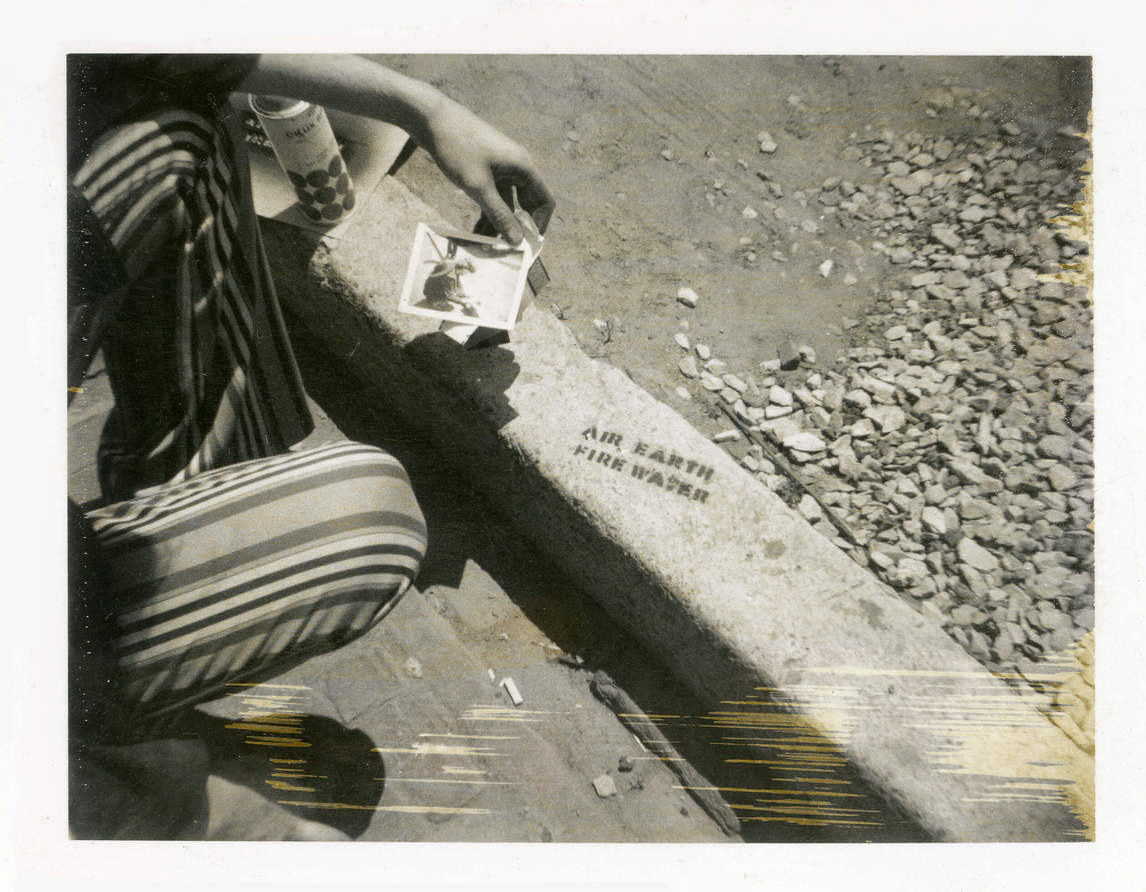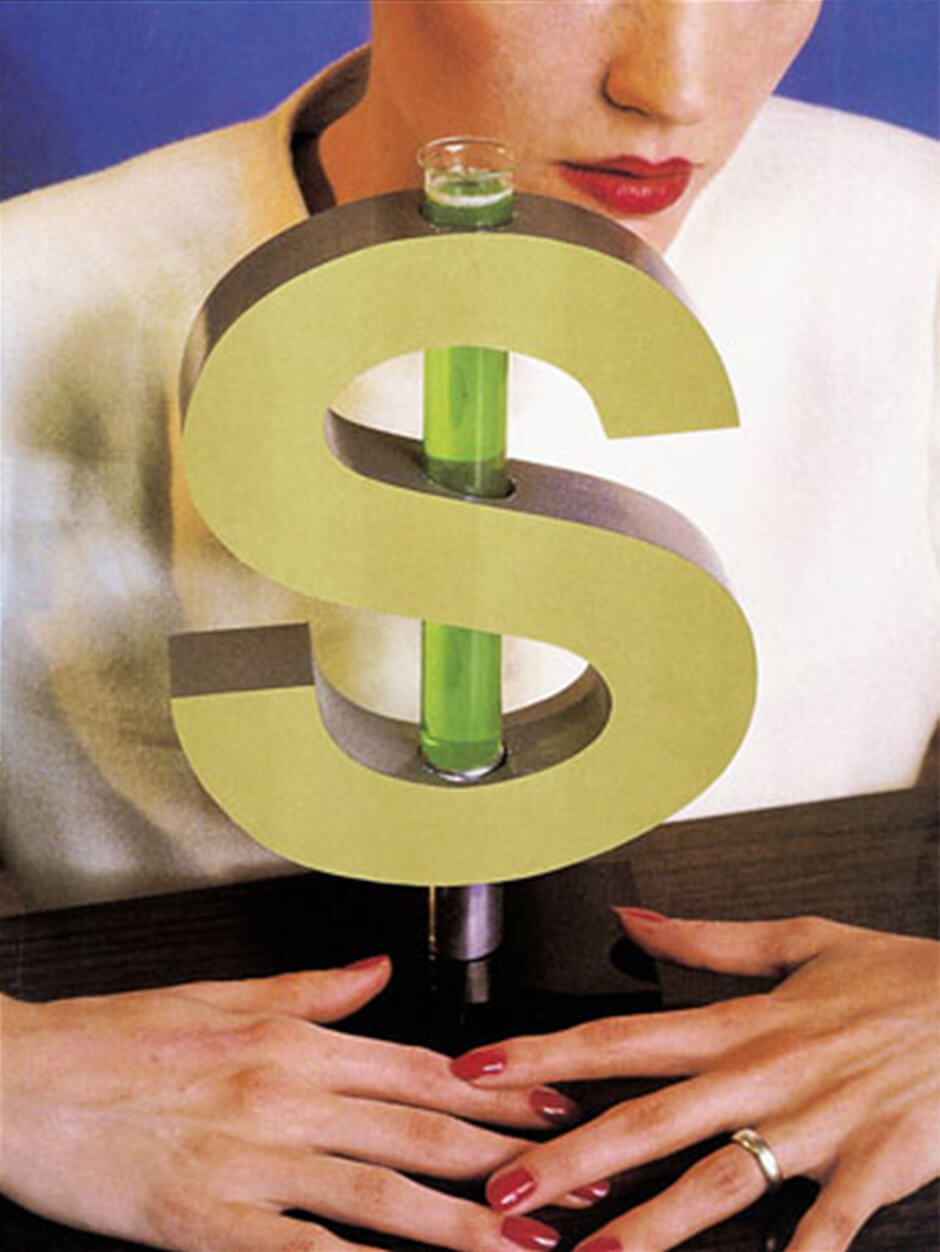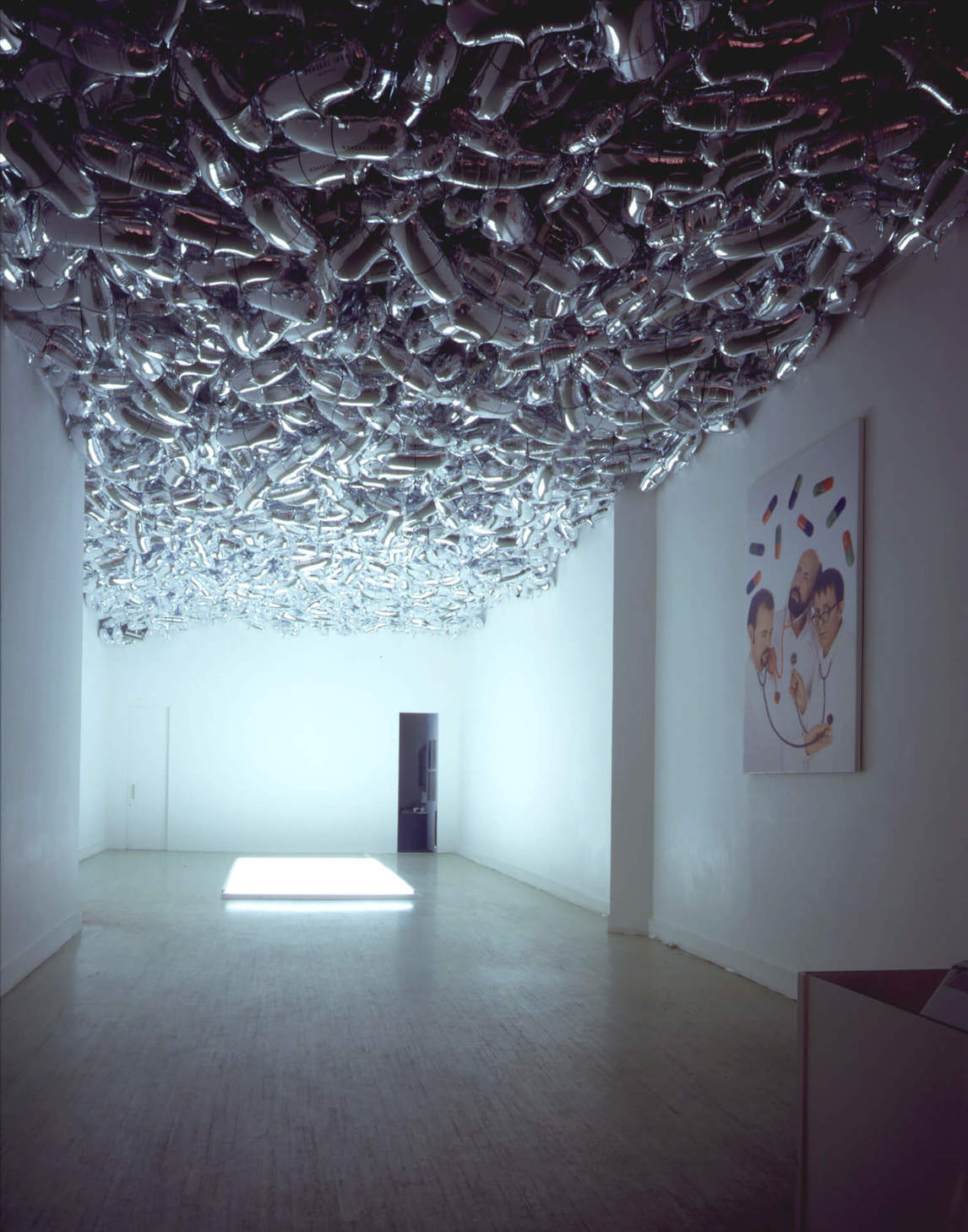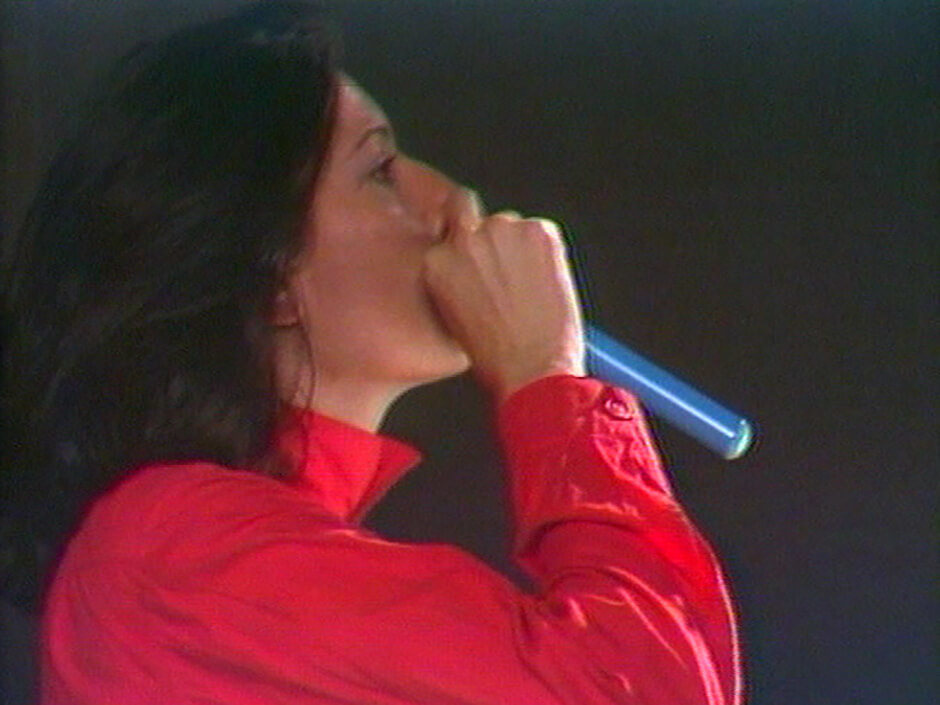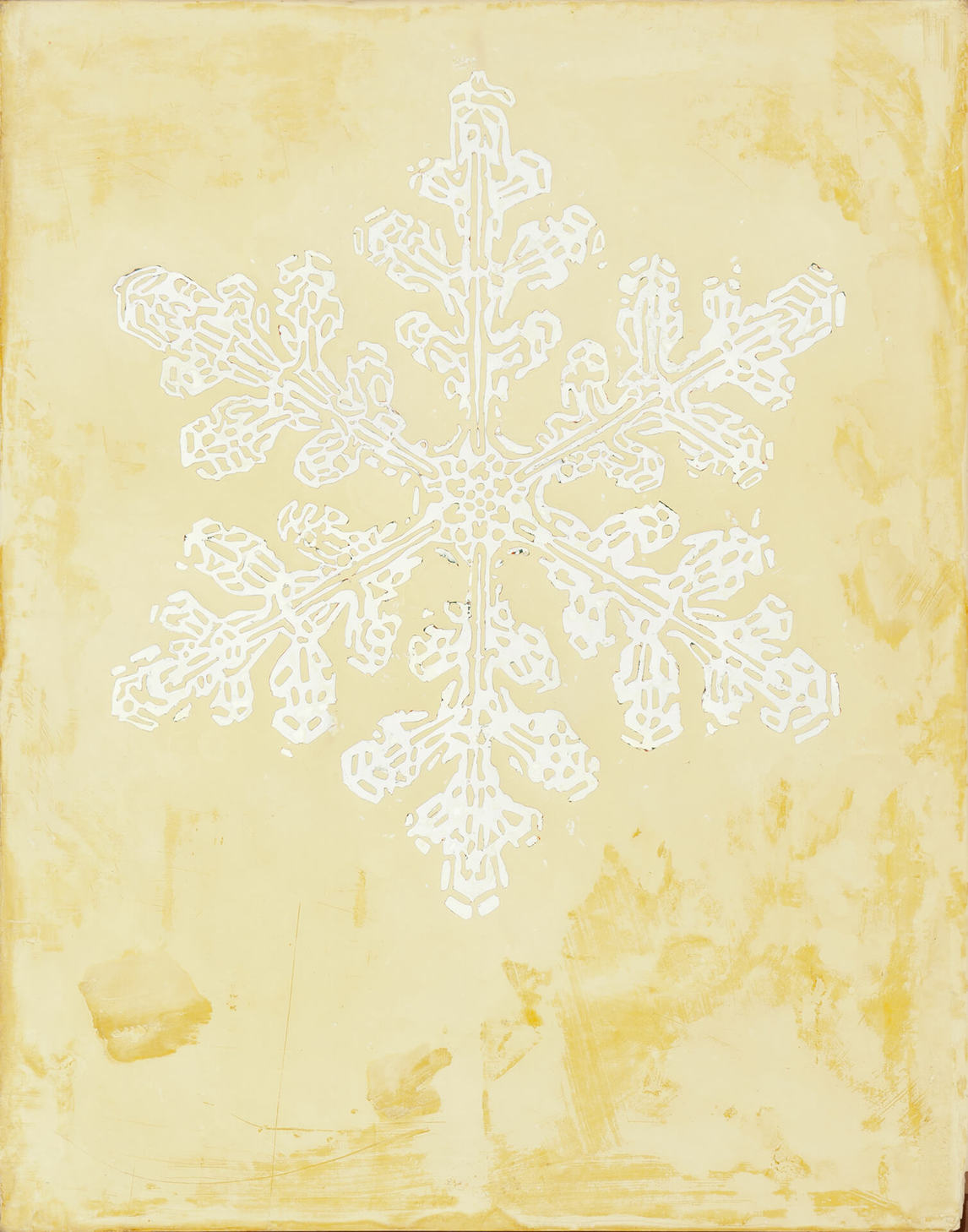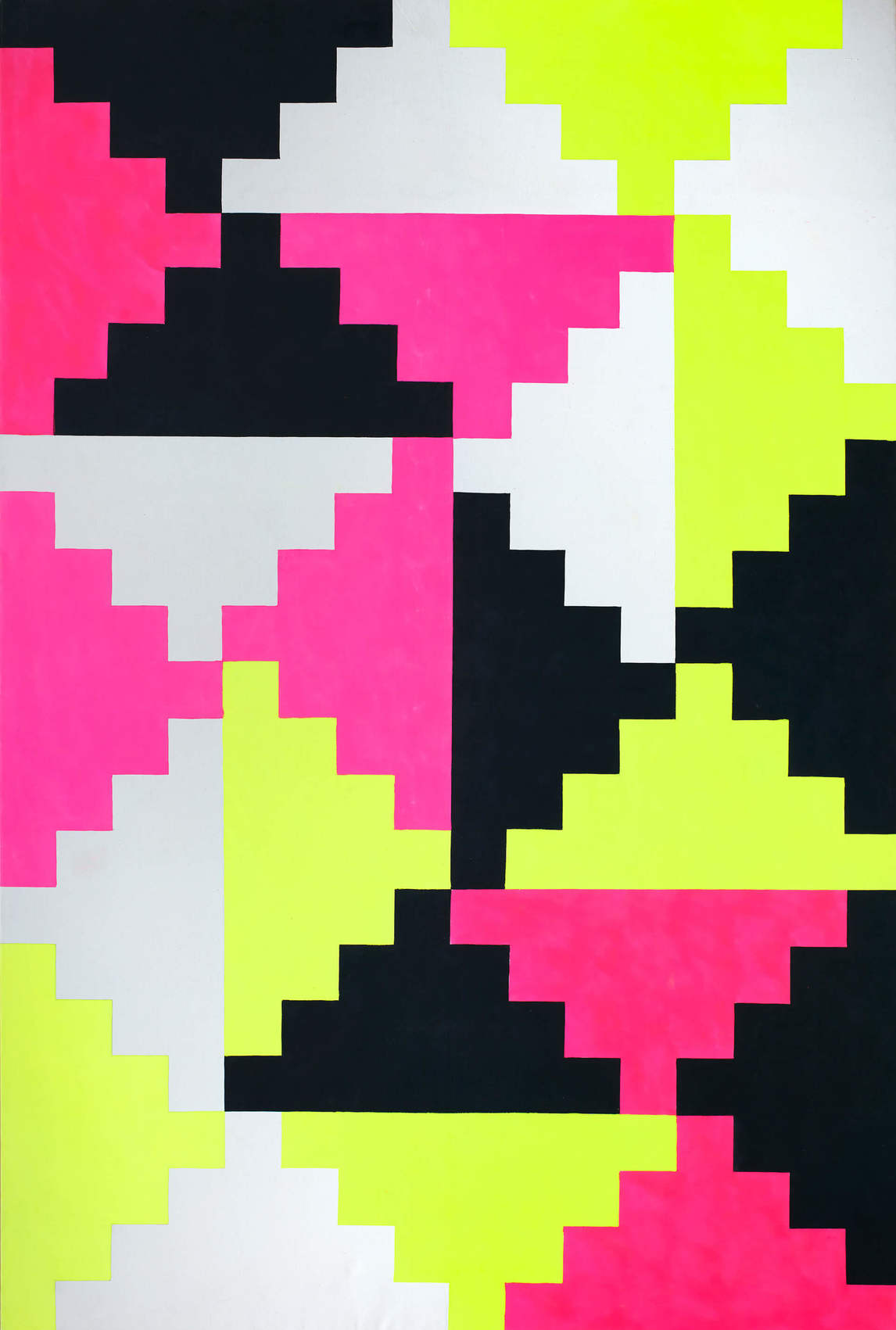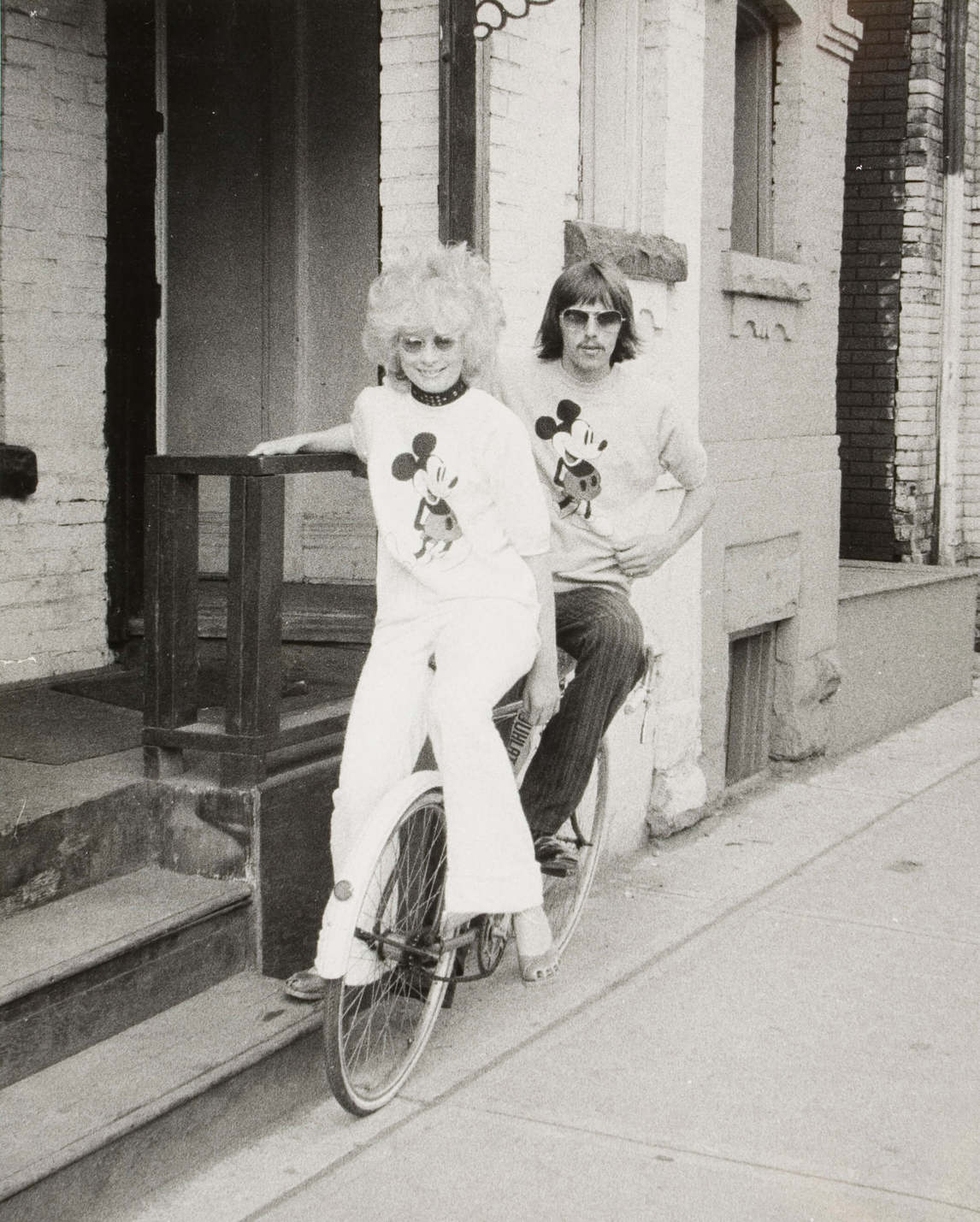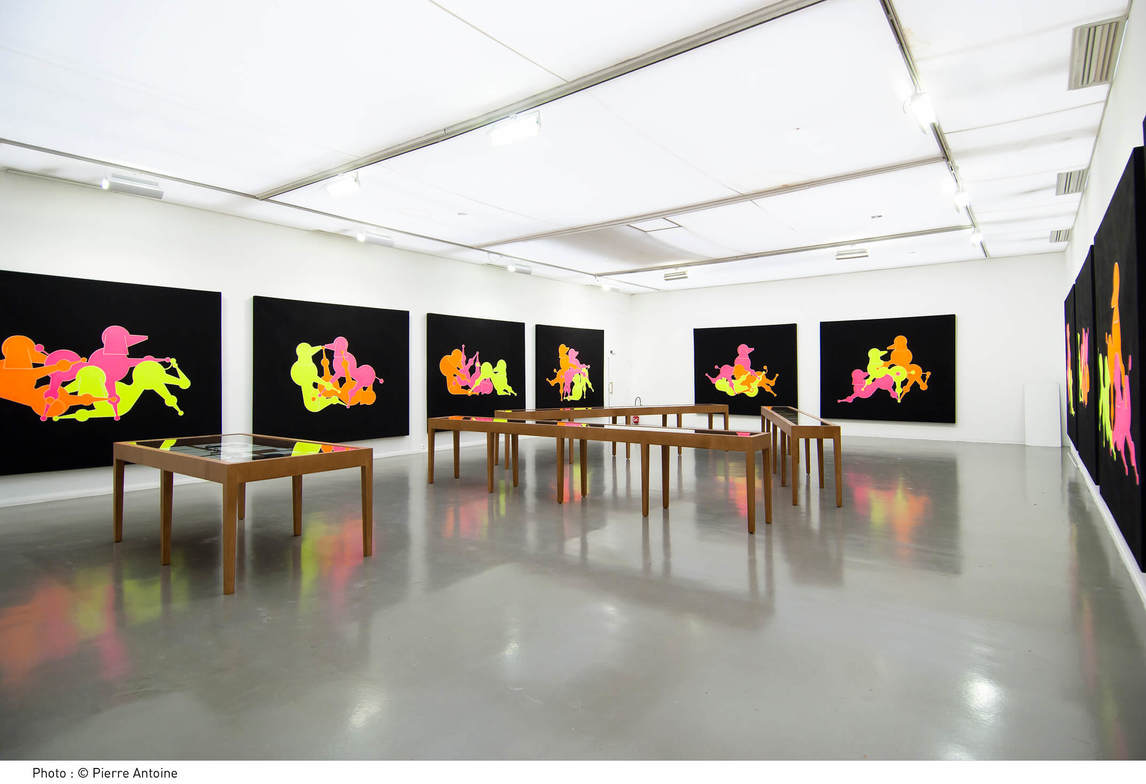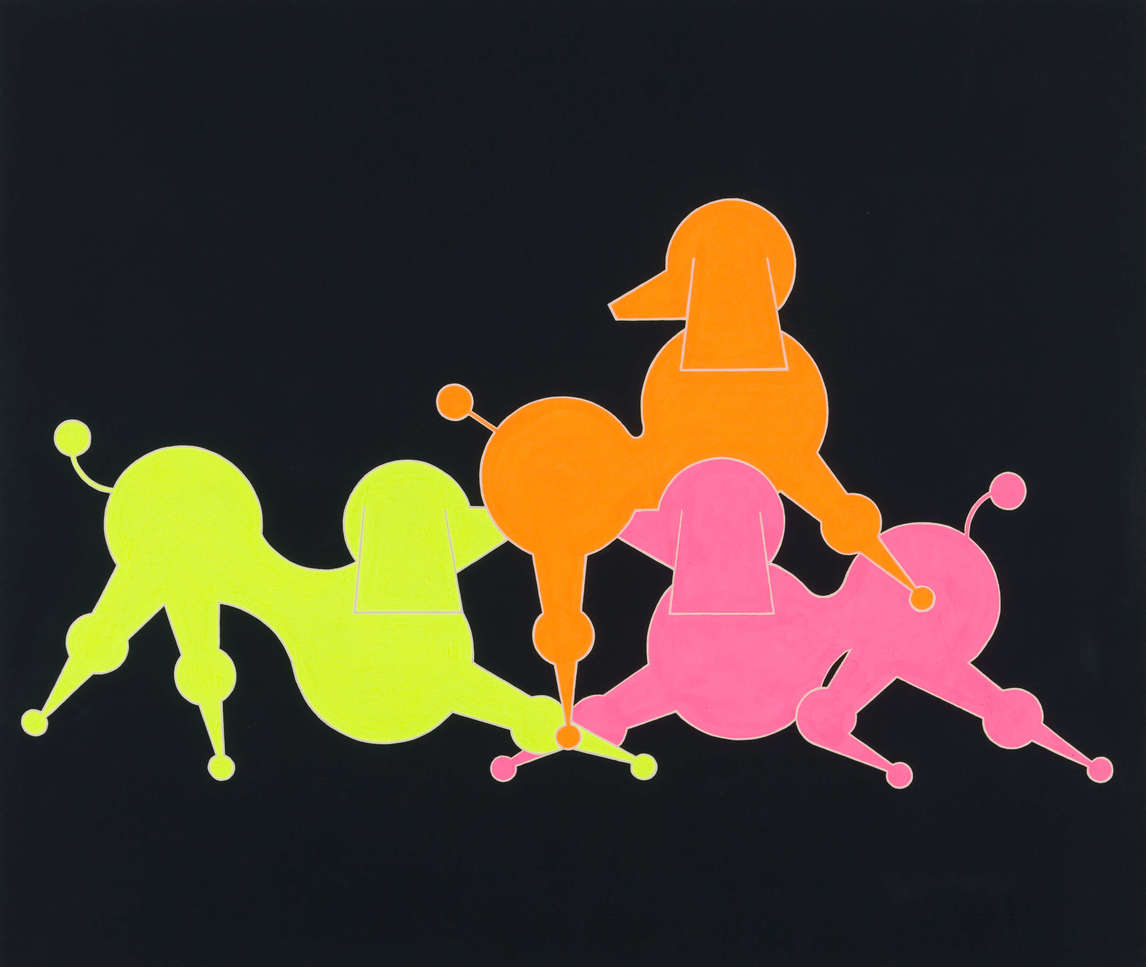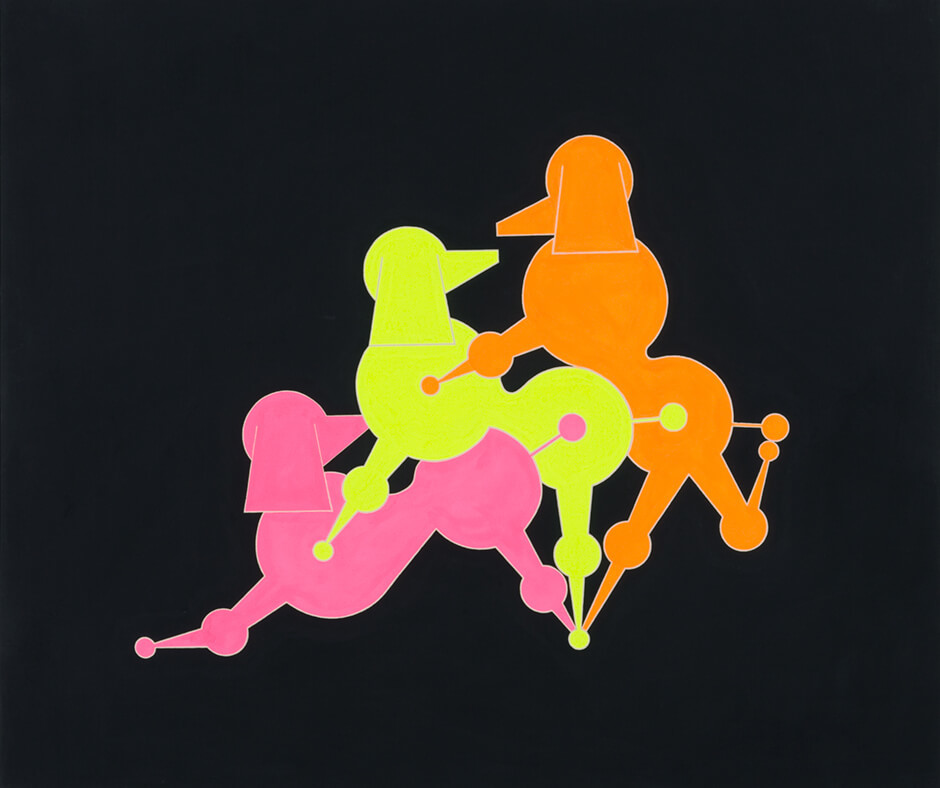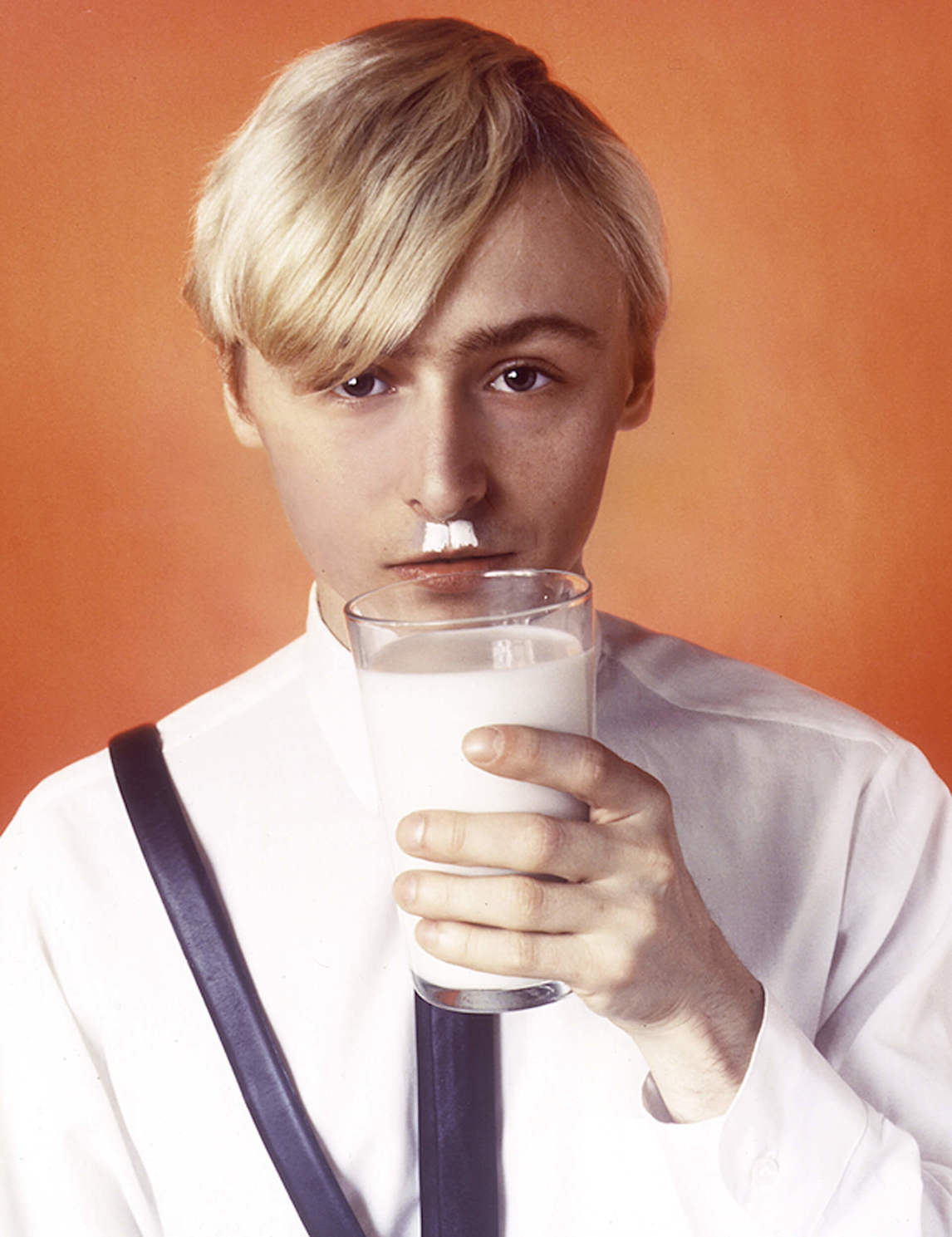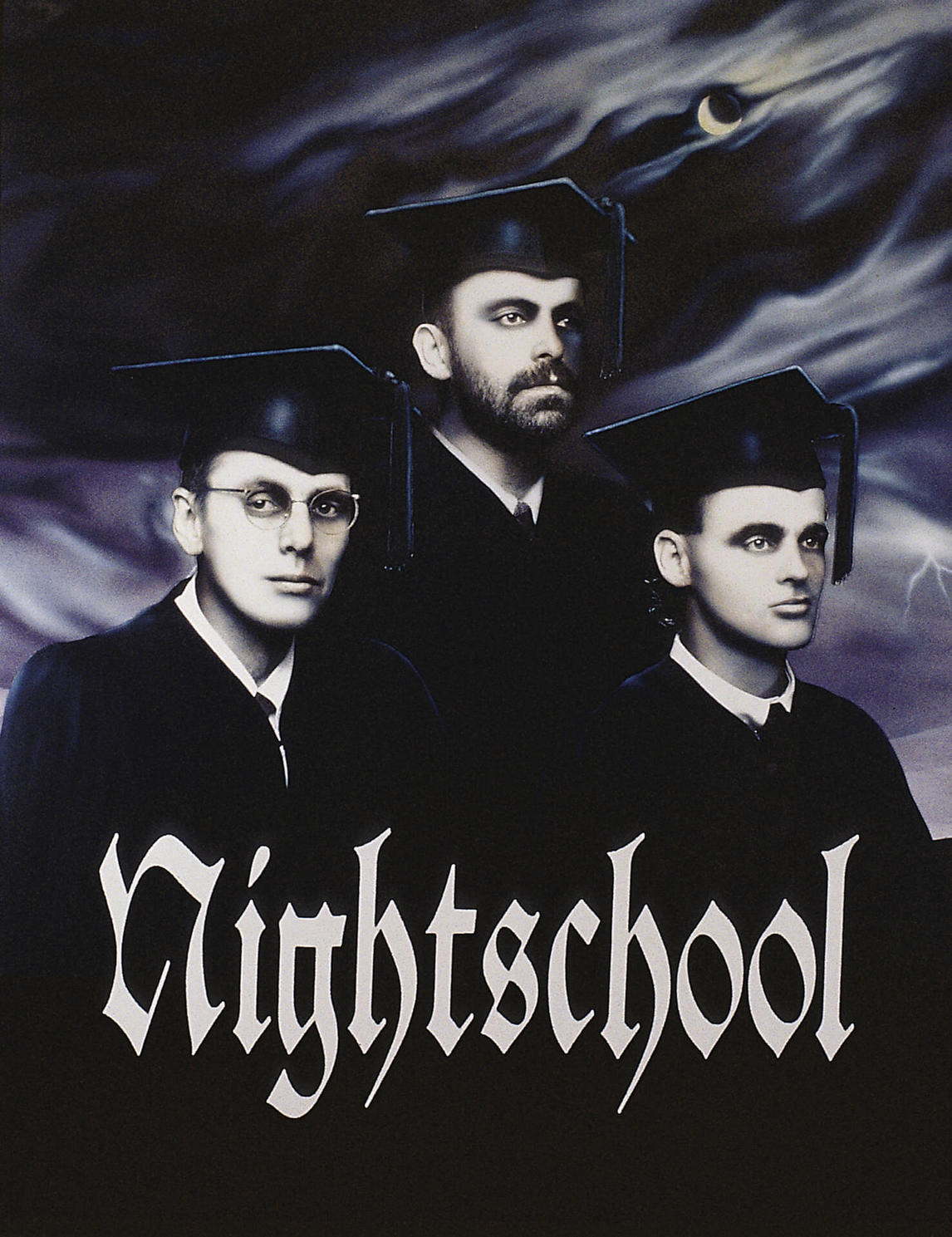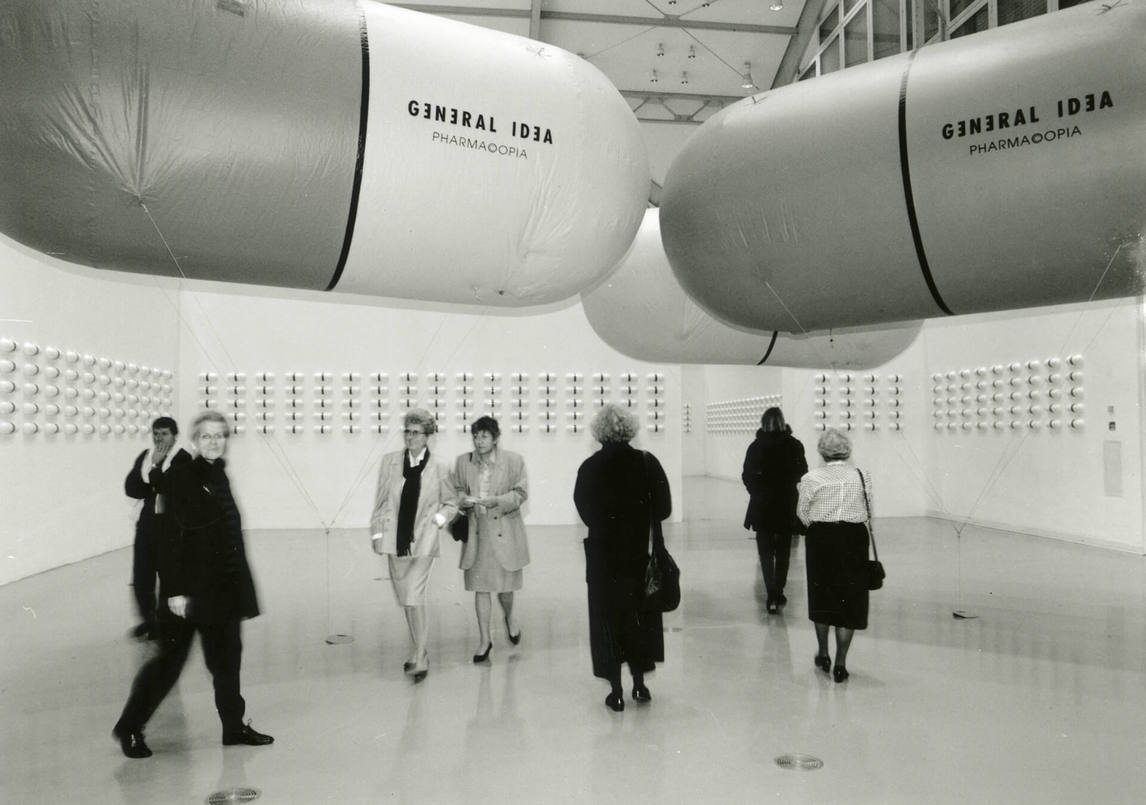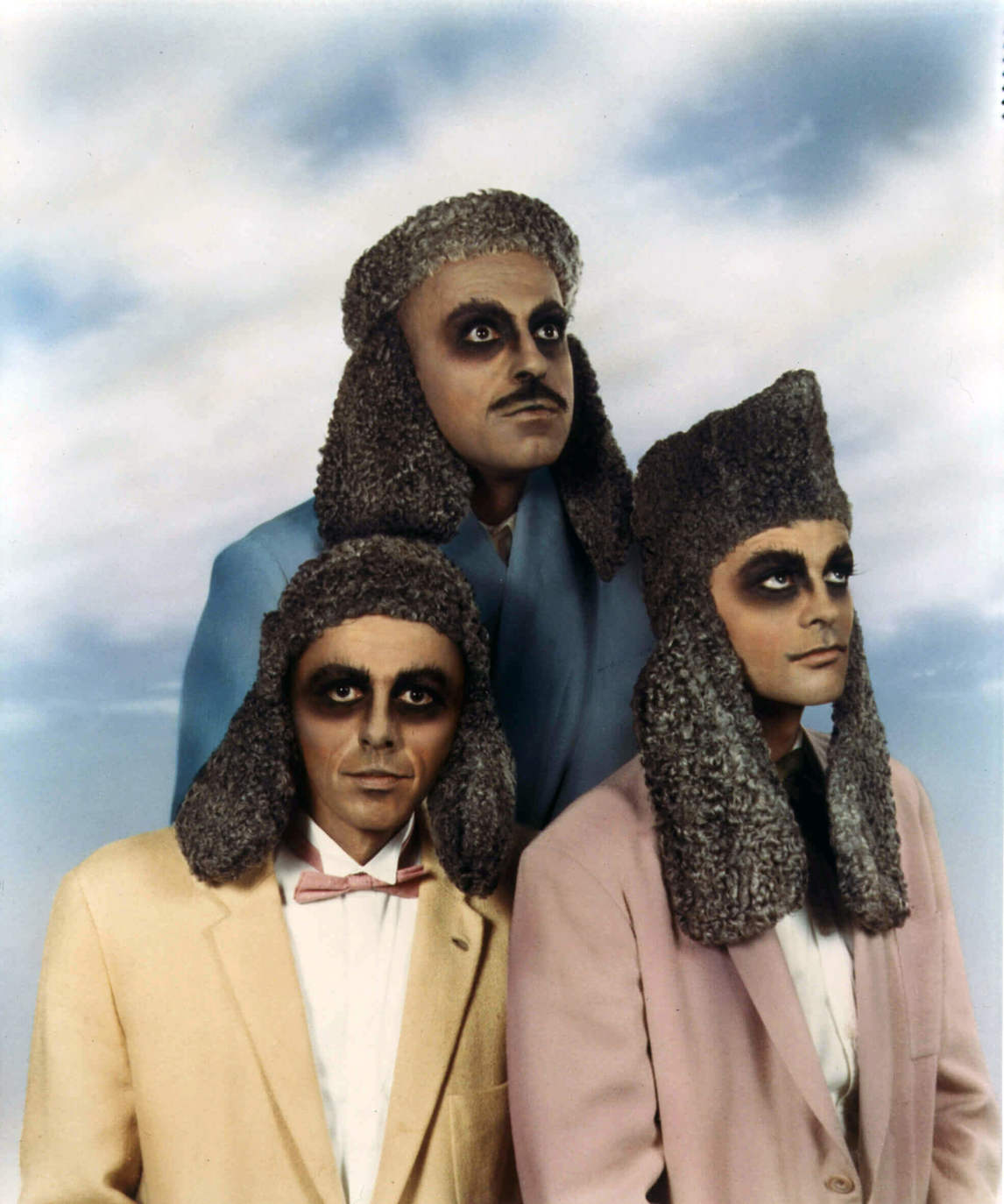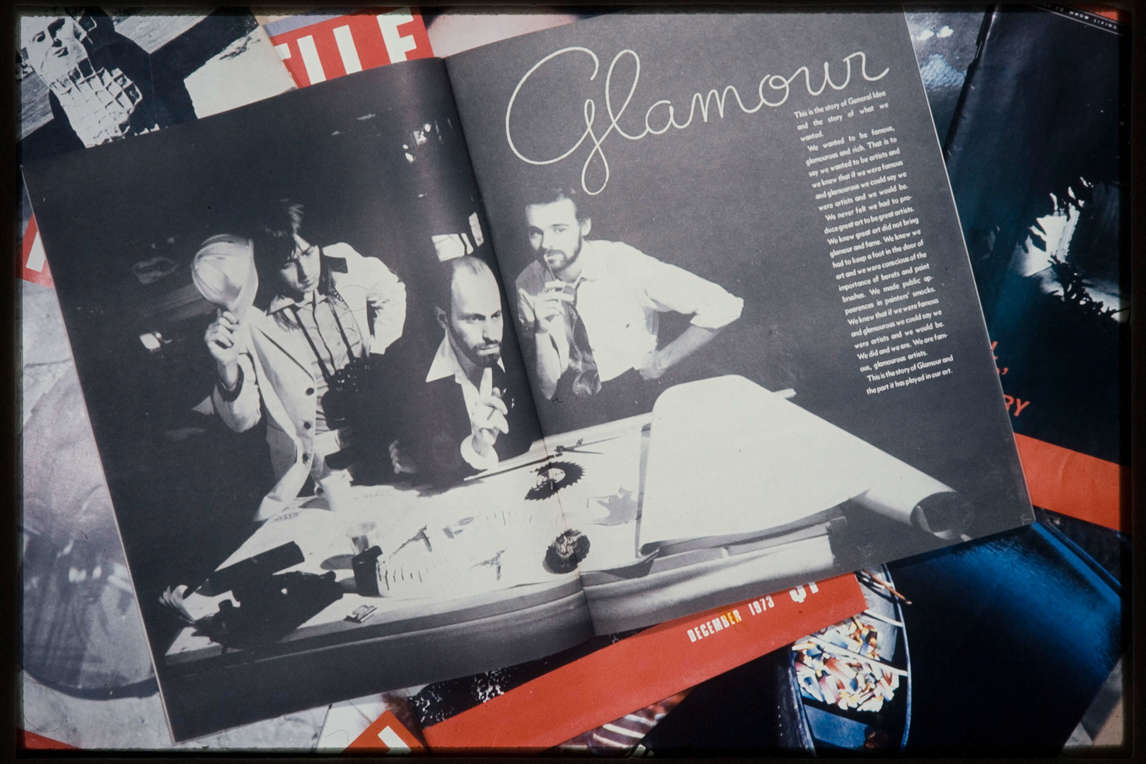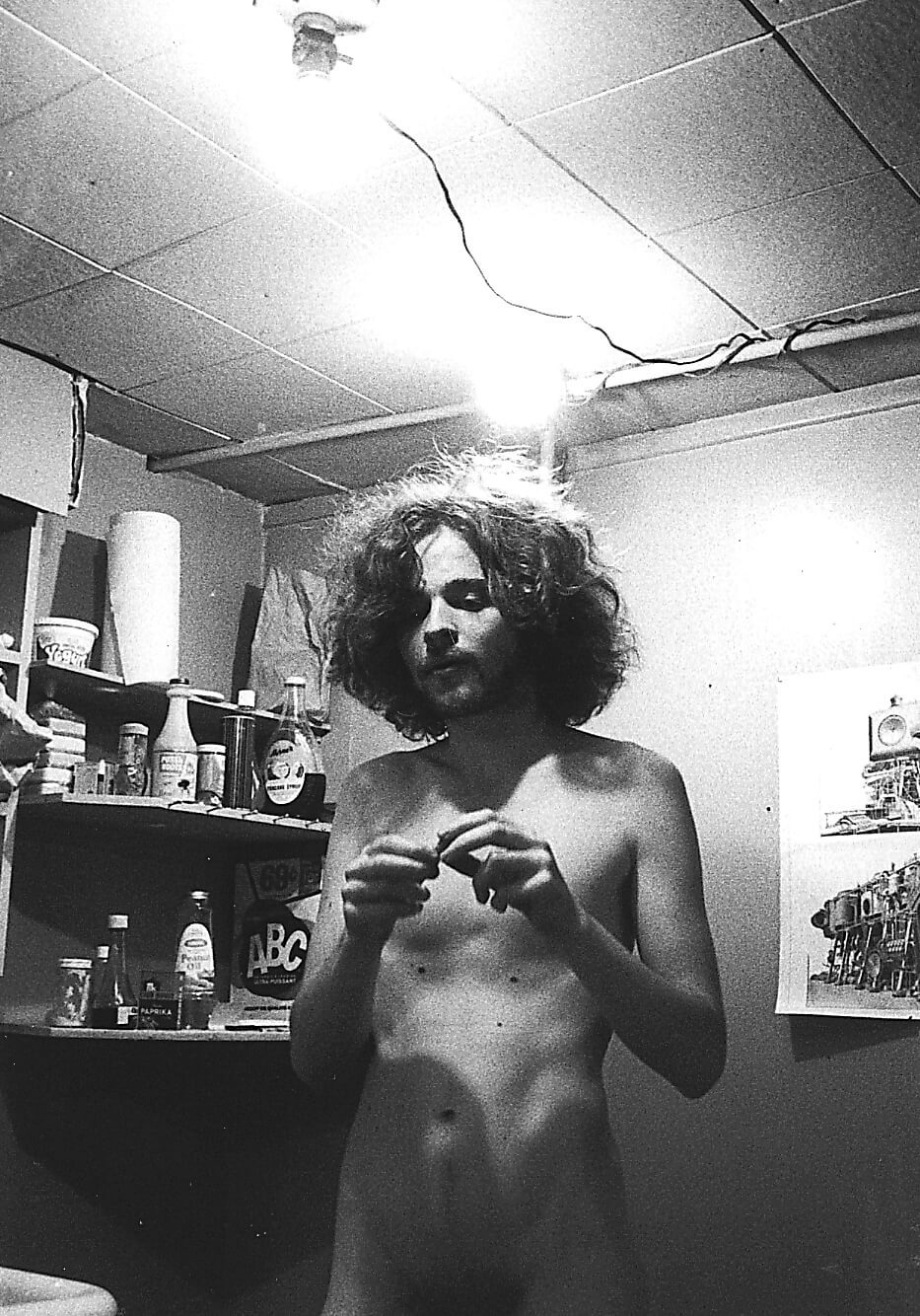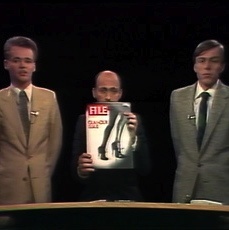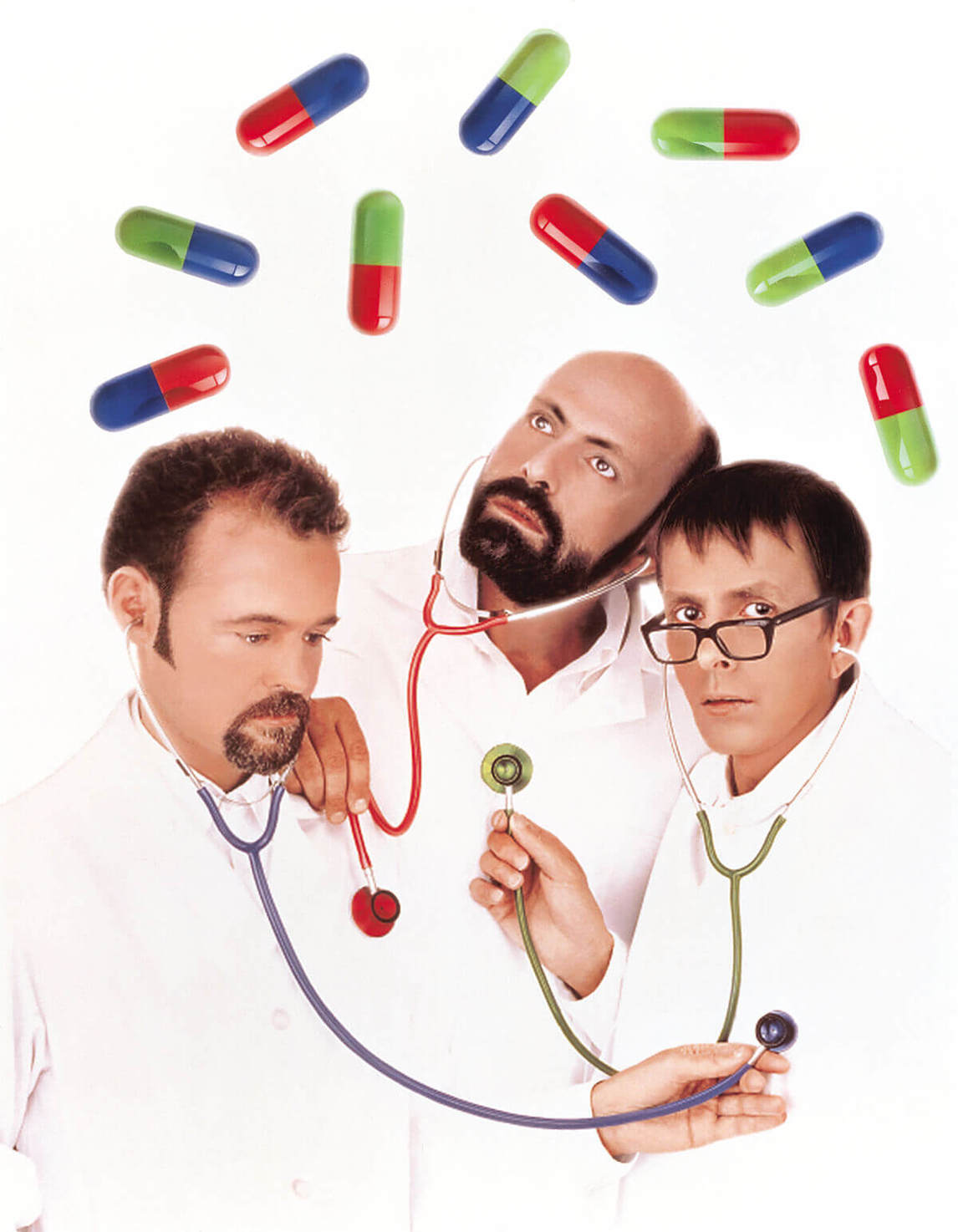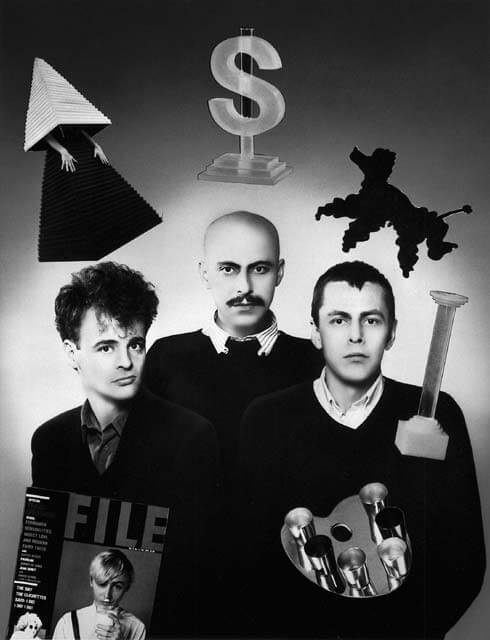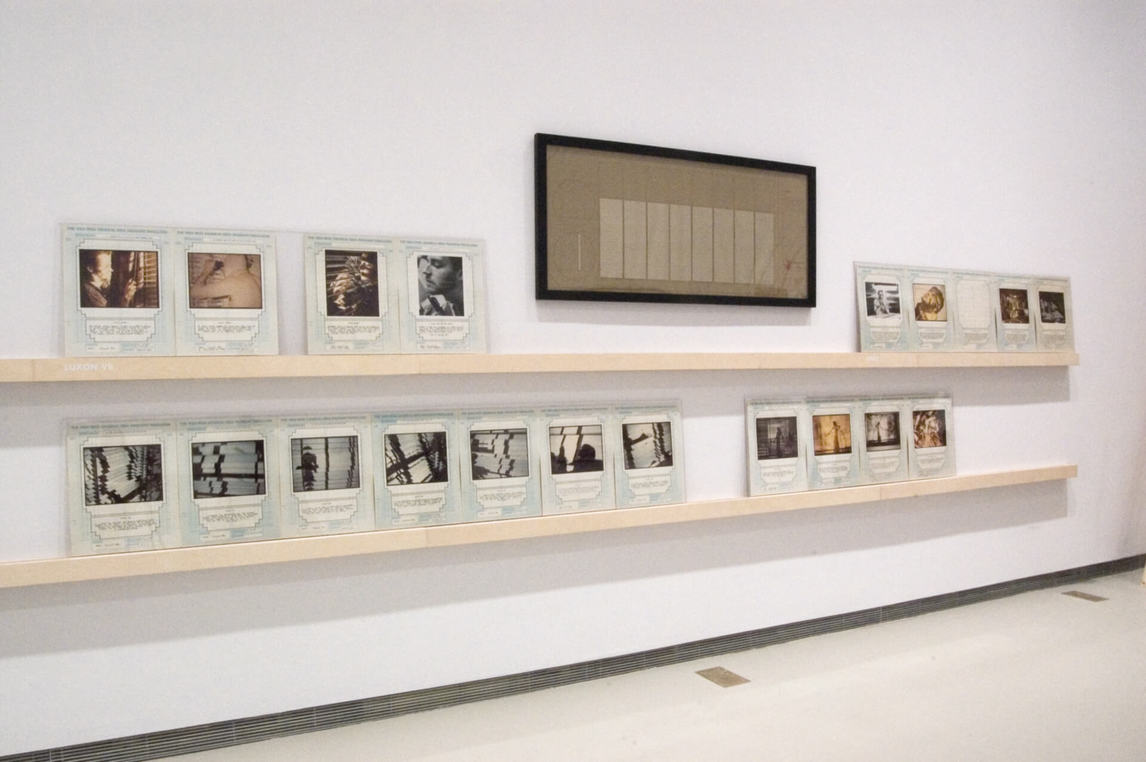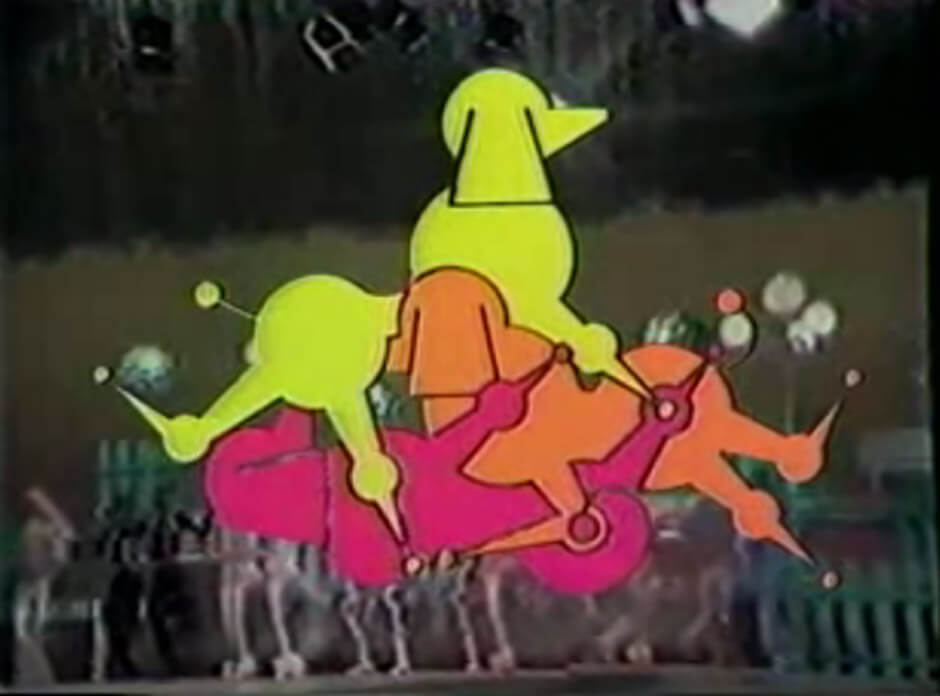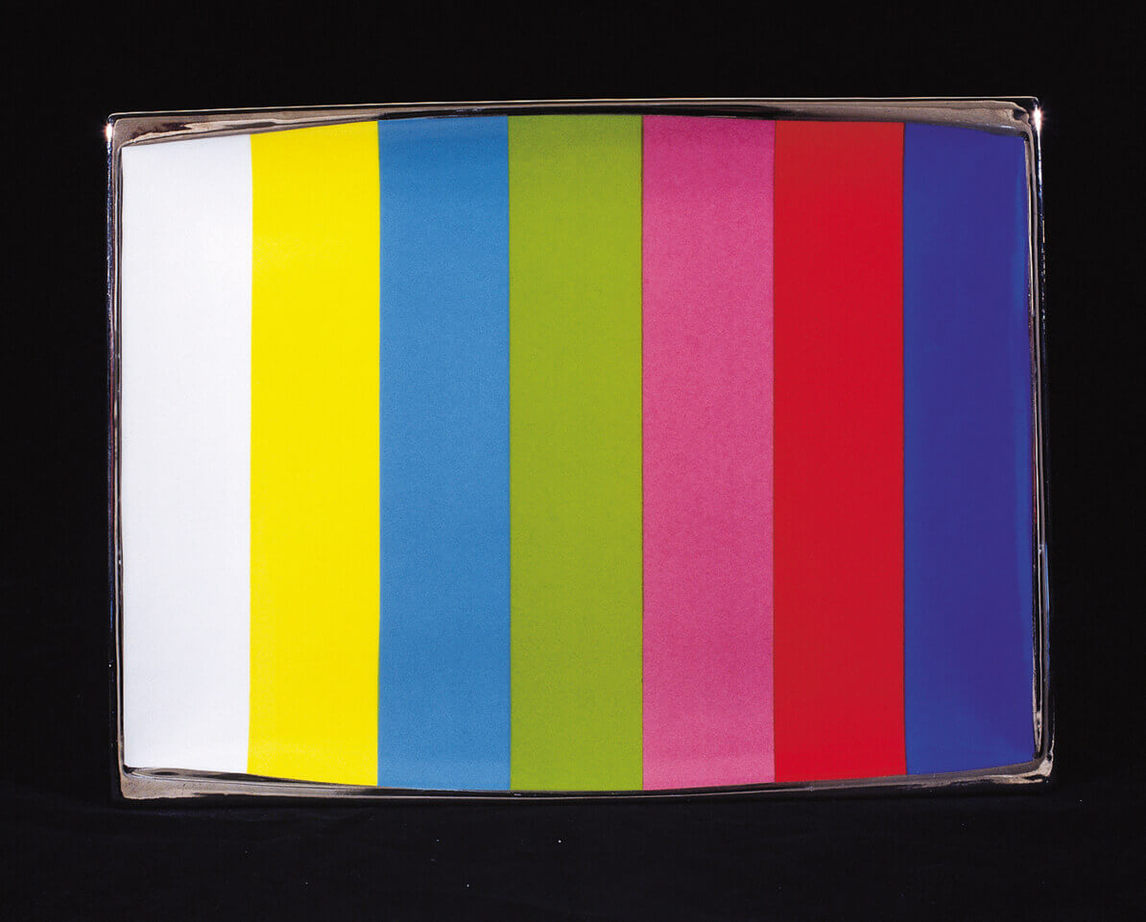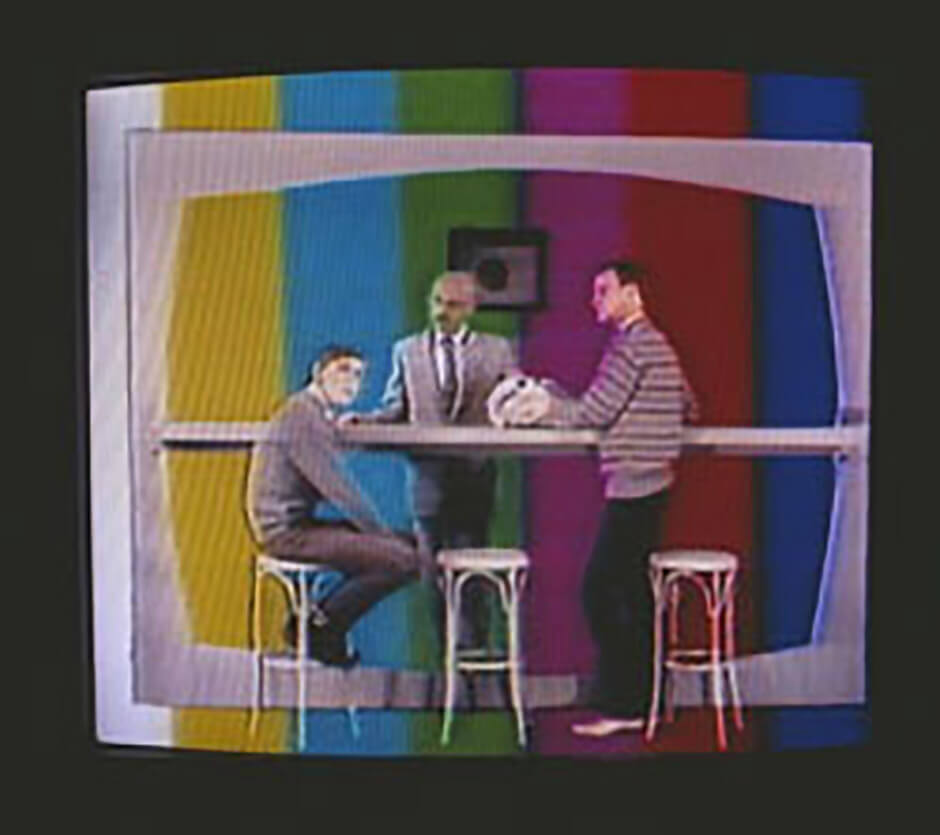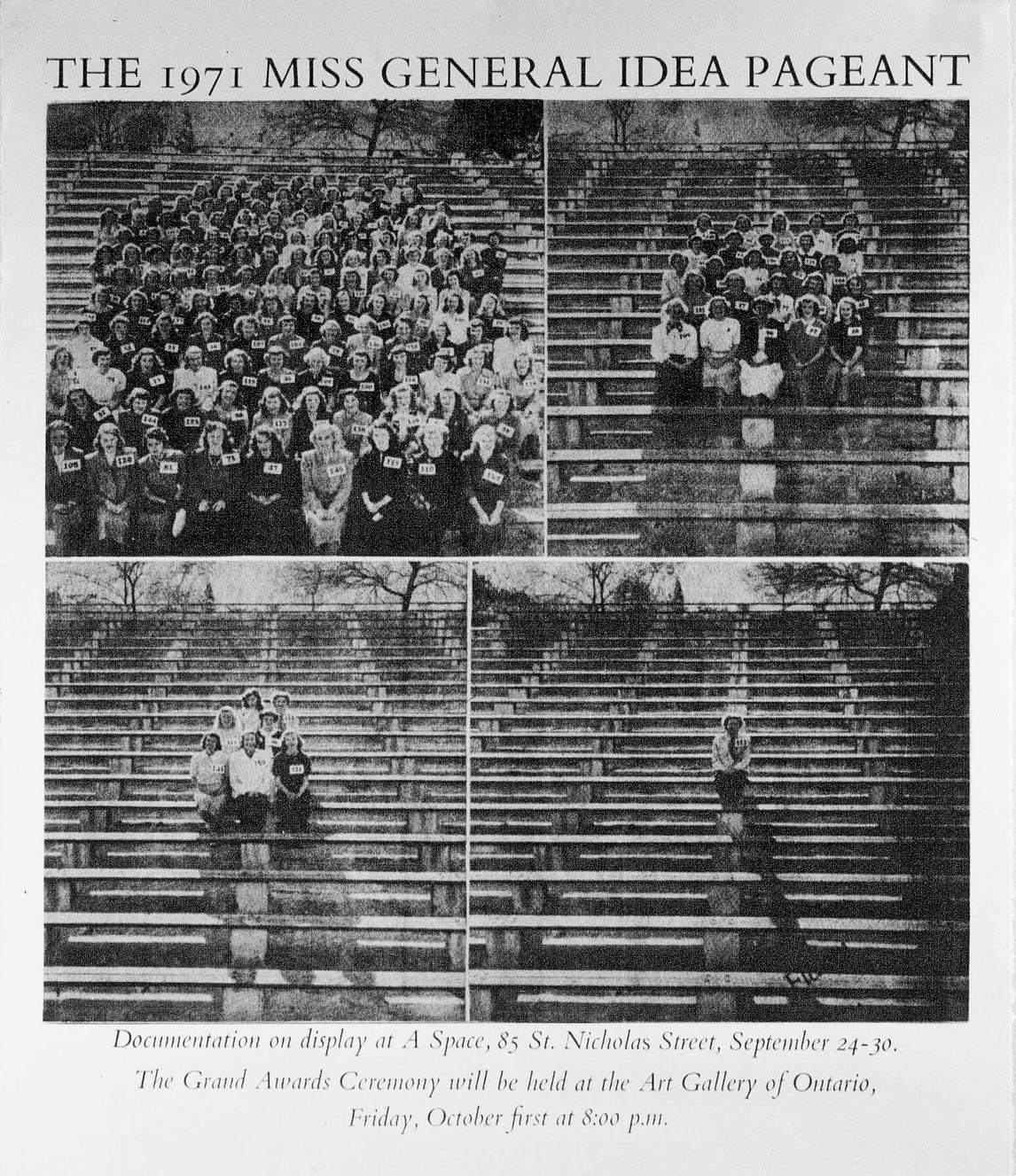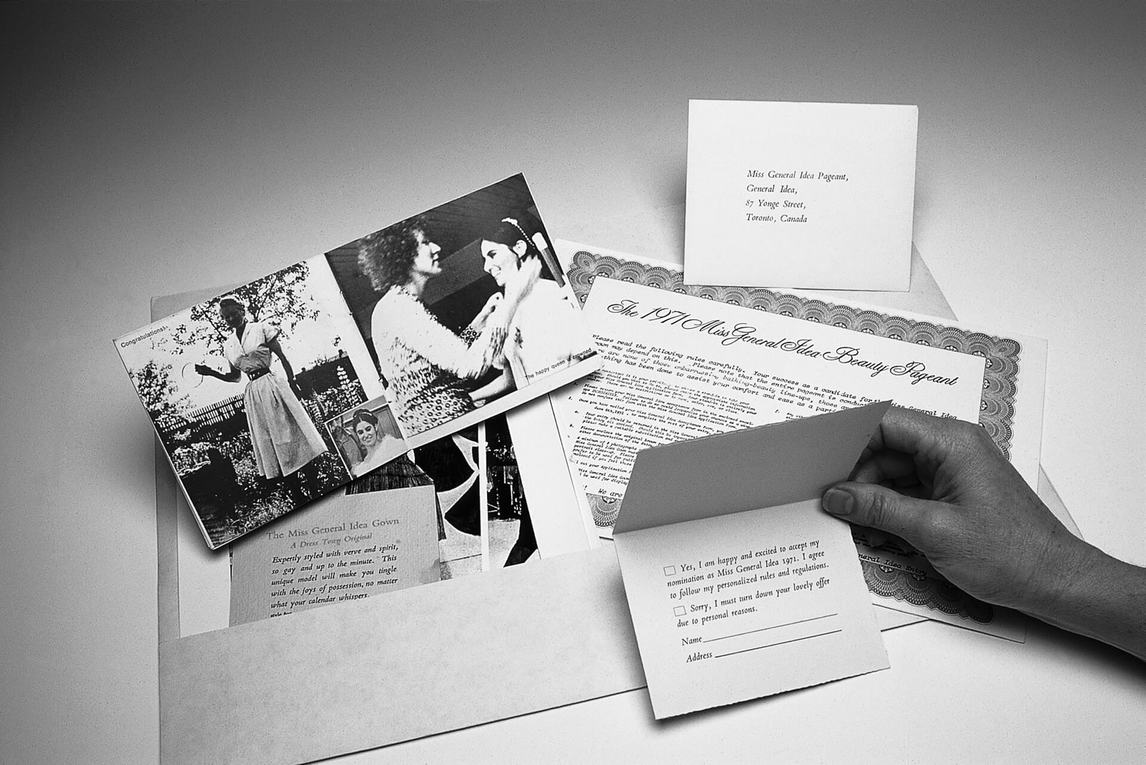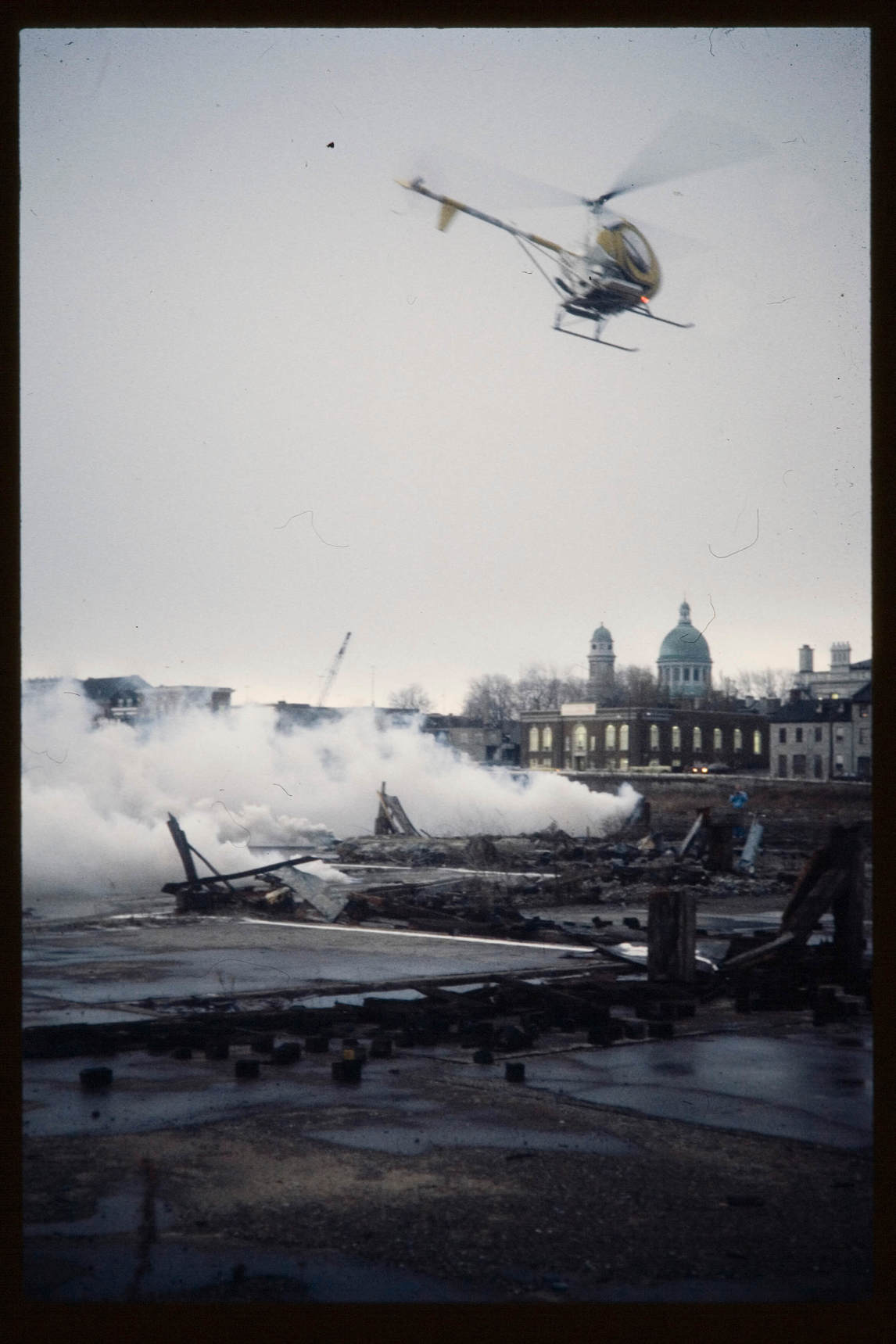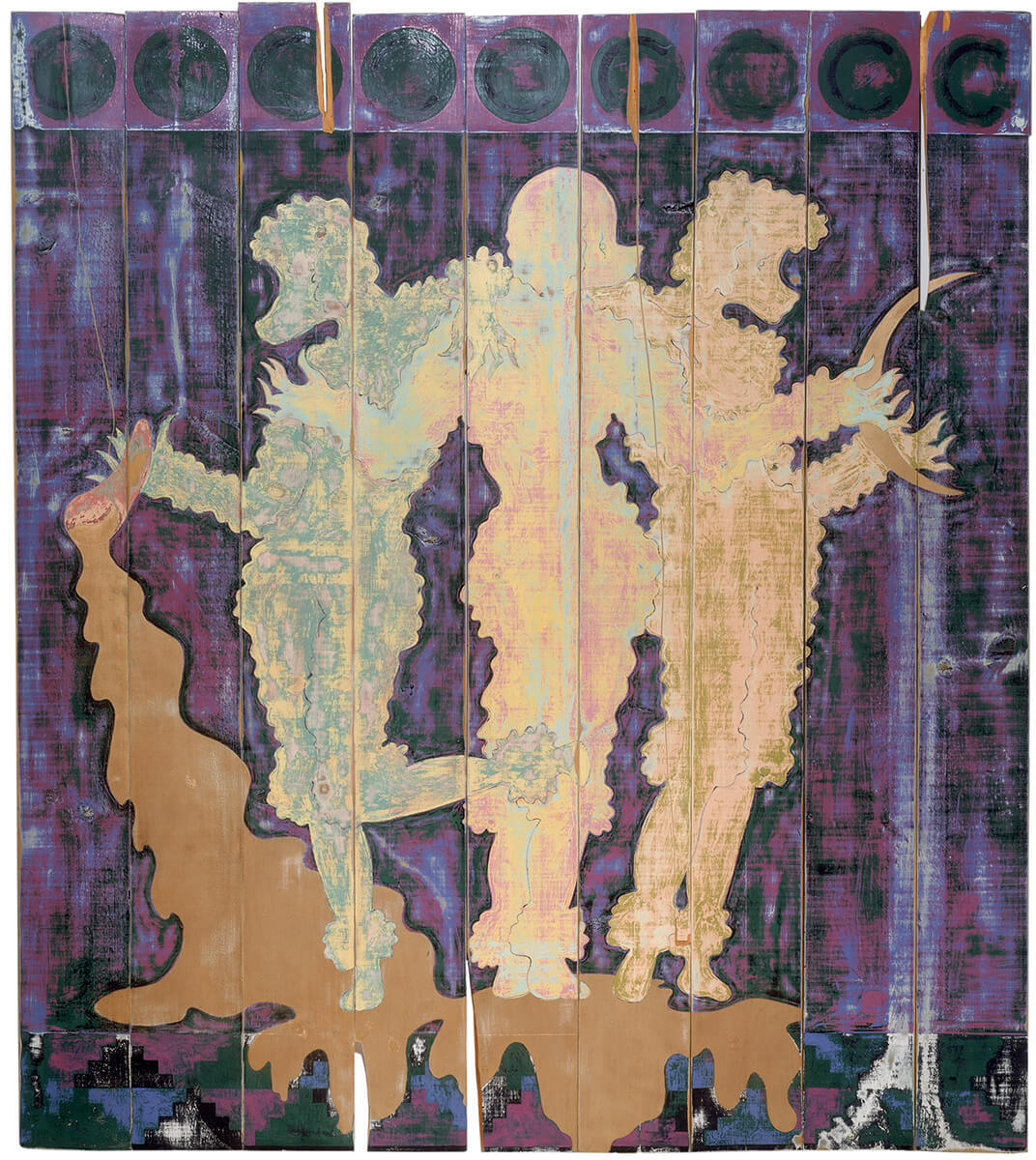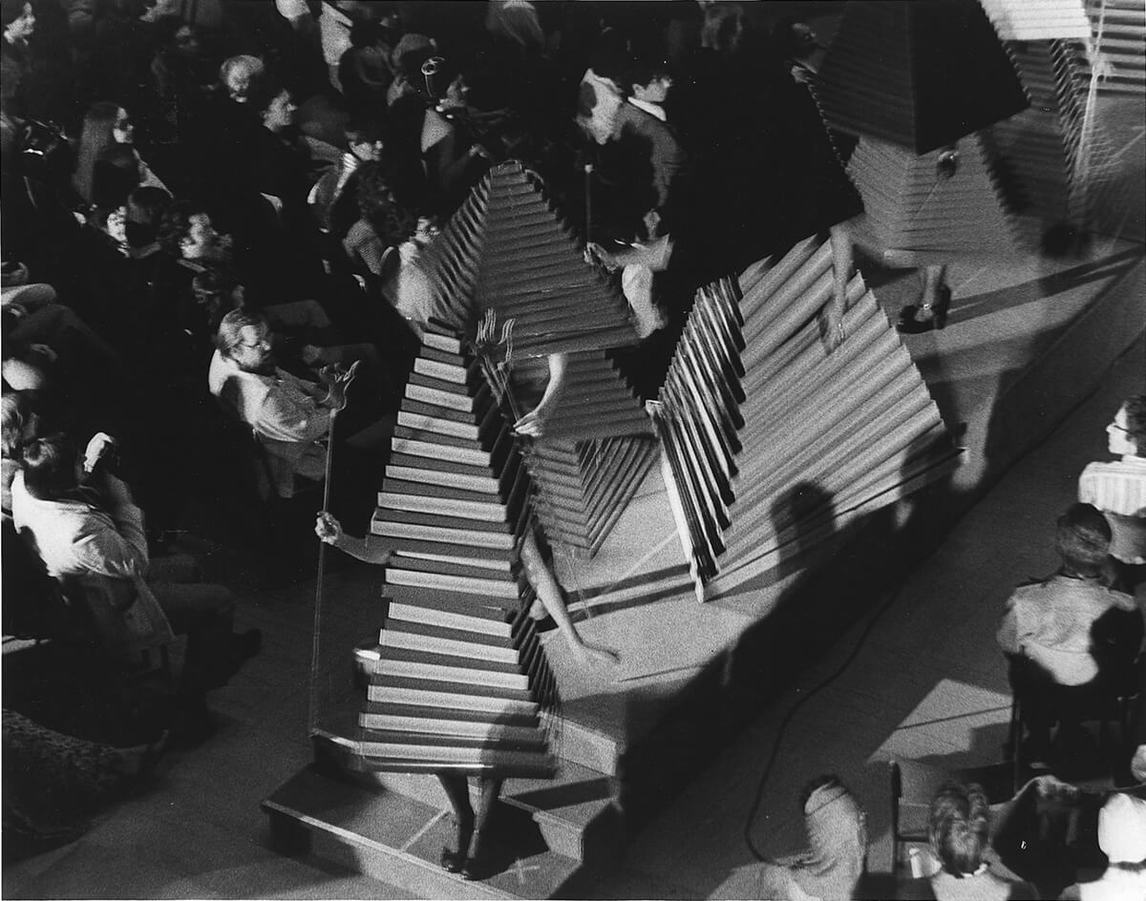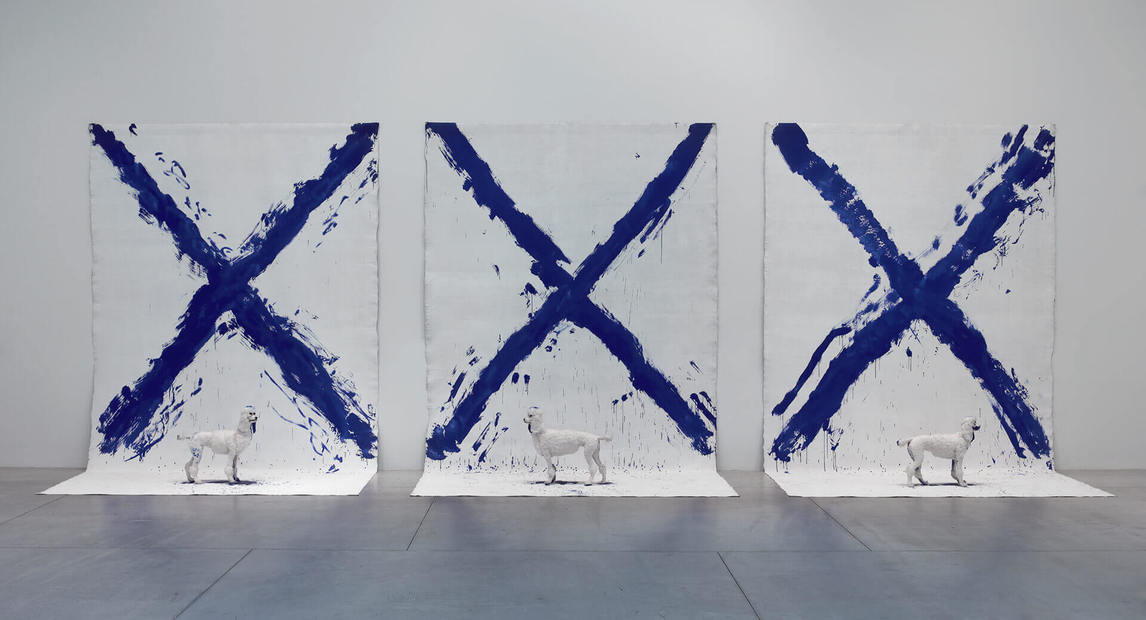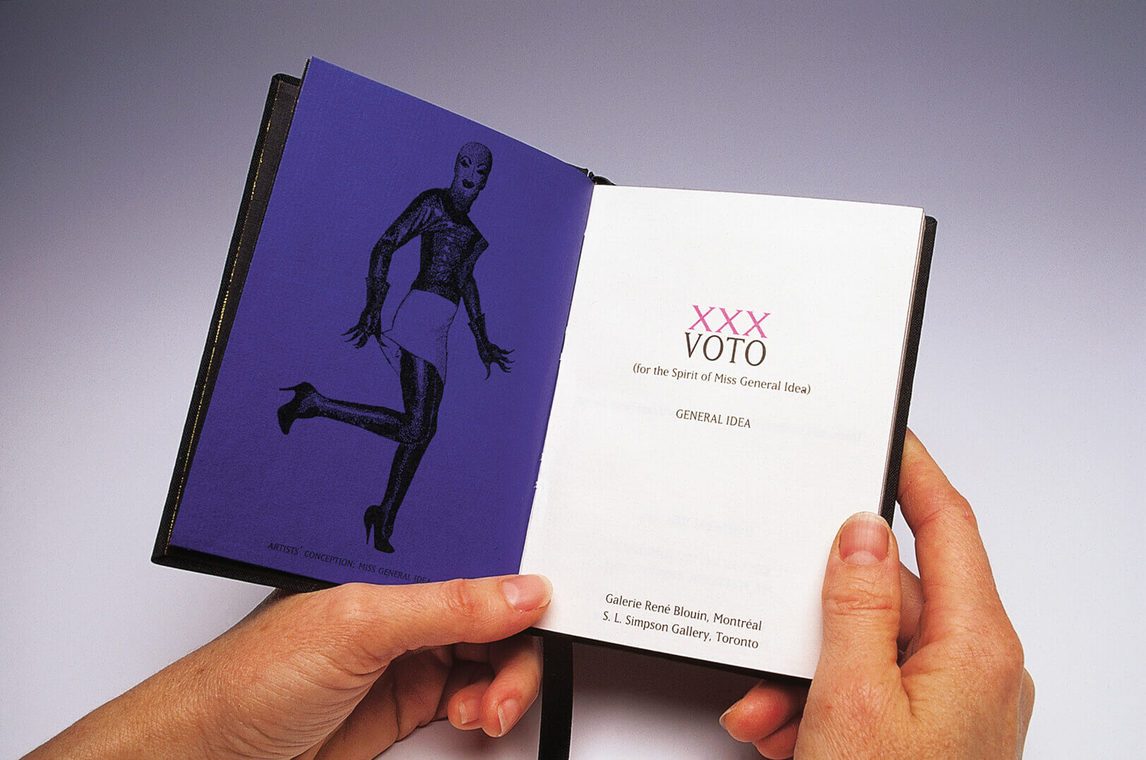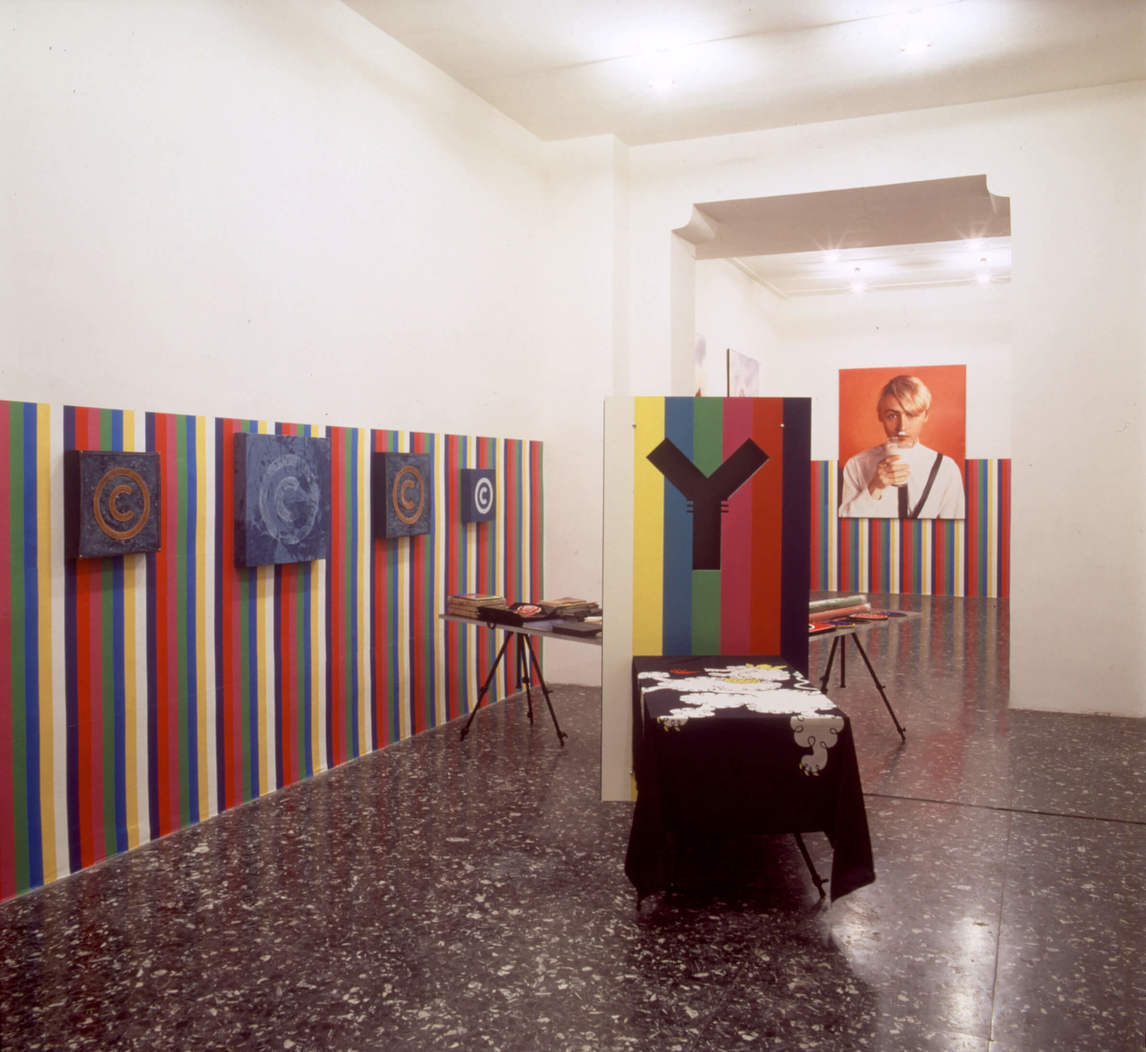 ---
Mentions de sources des photographies et des œuvres d'autres artistes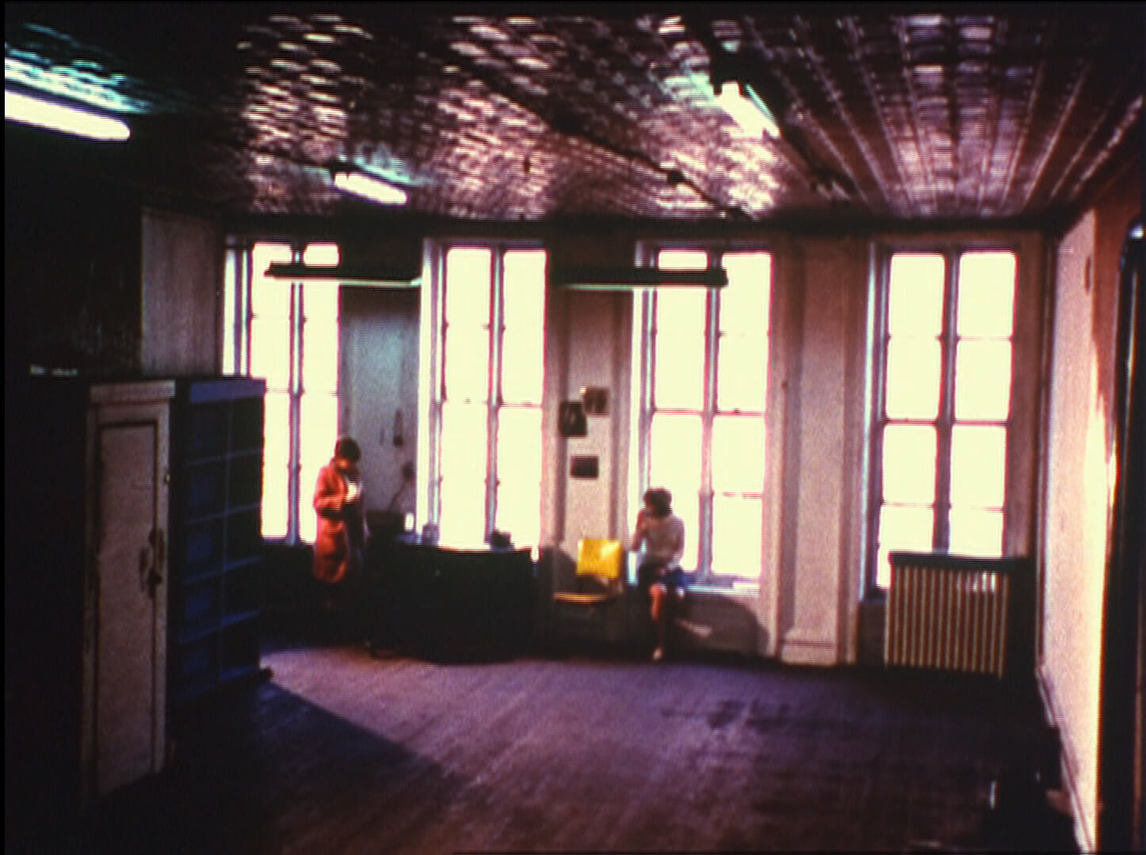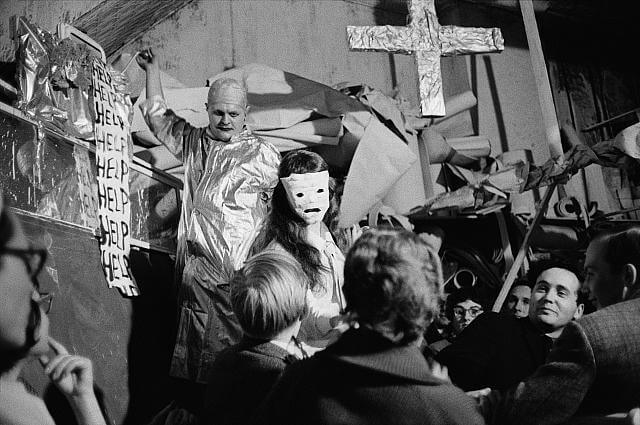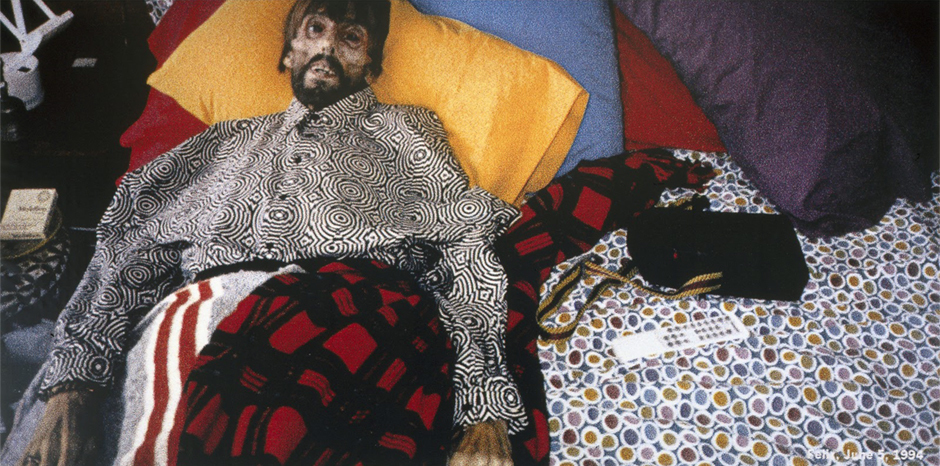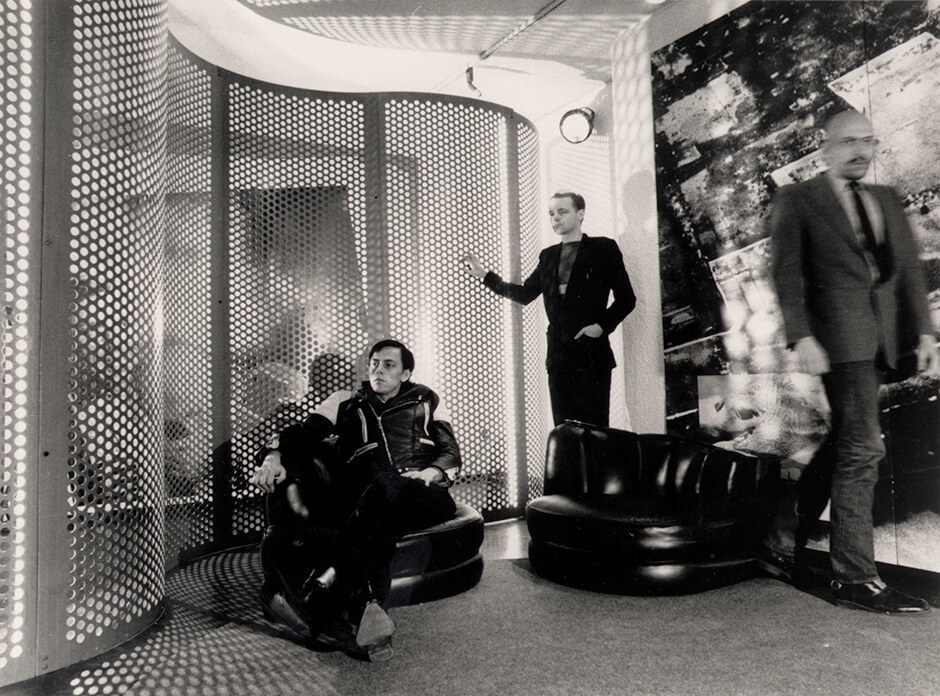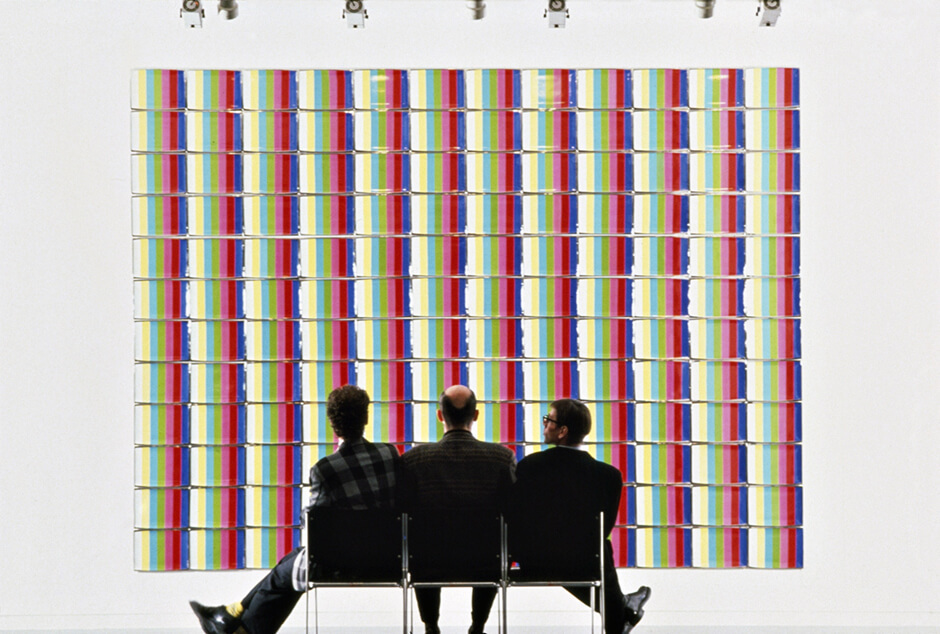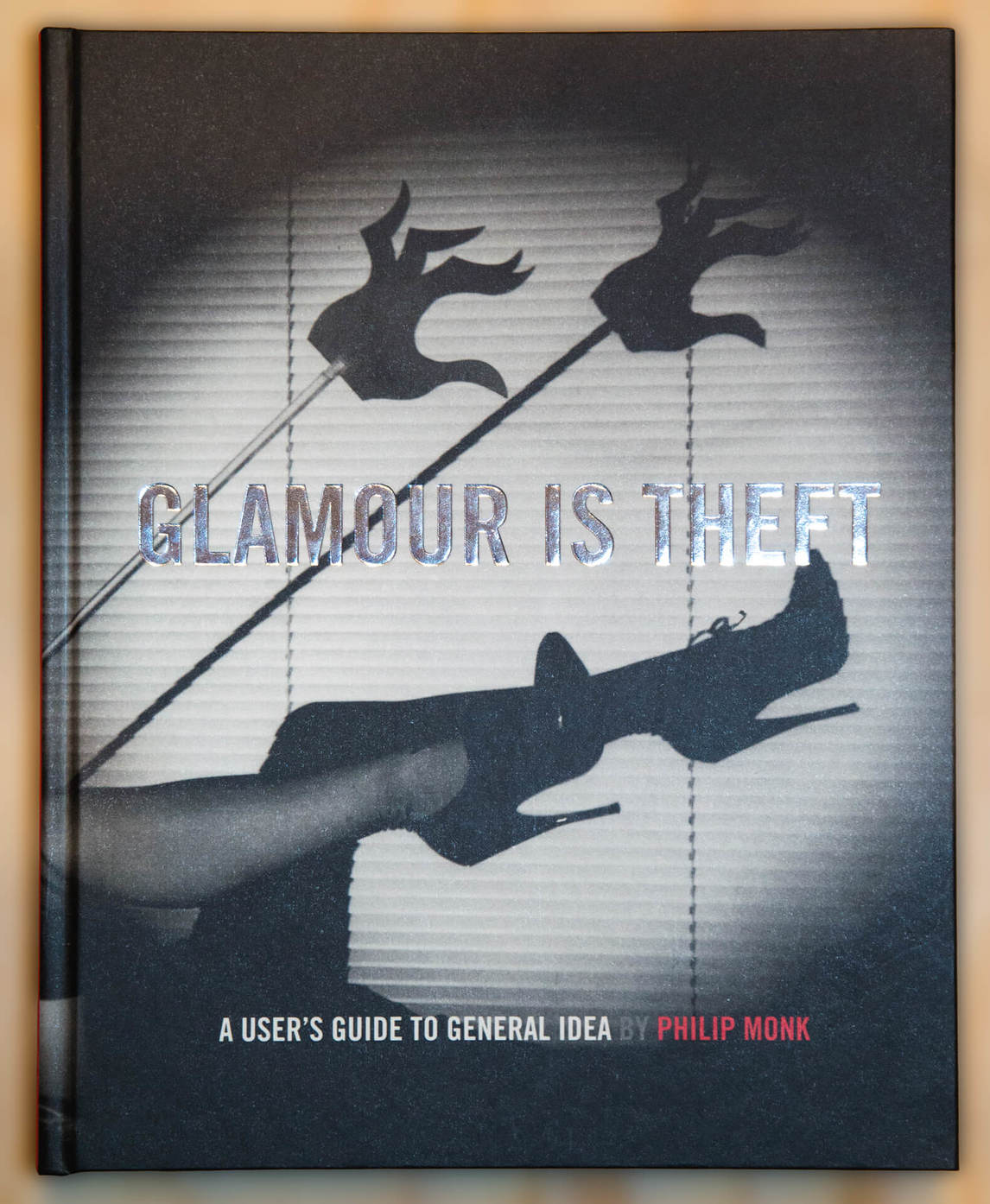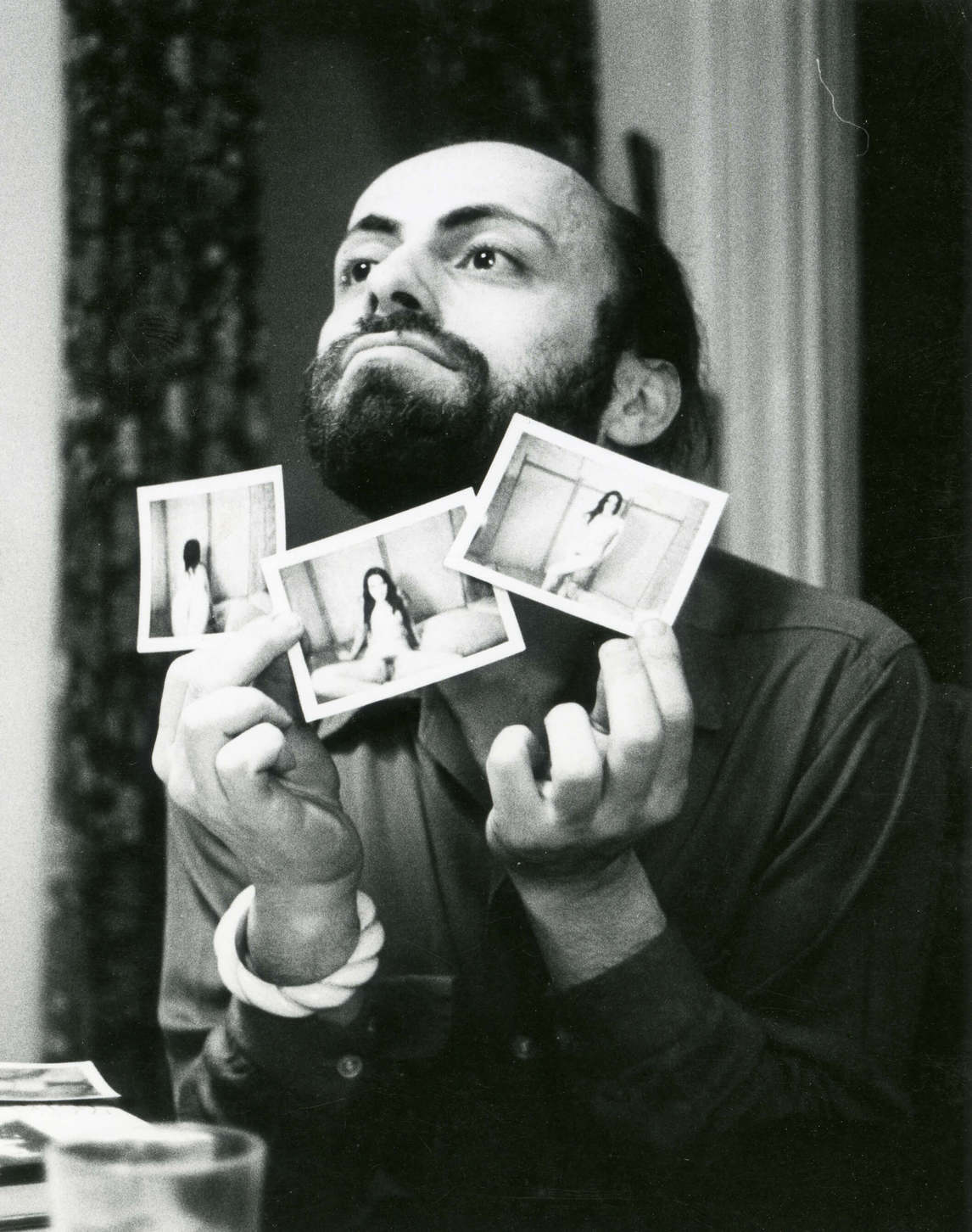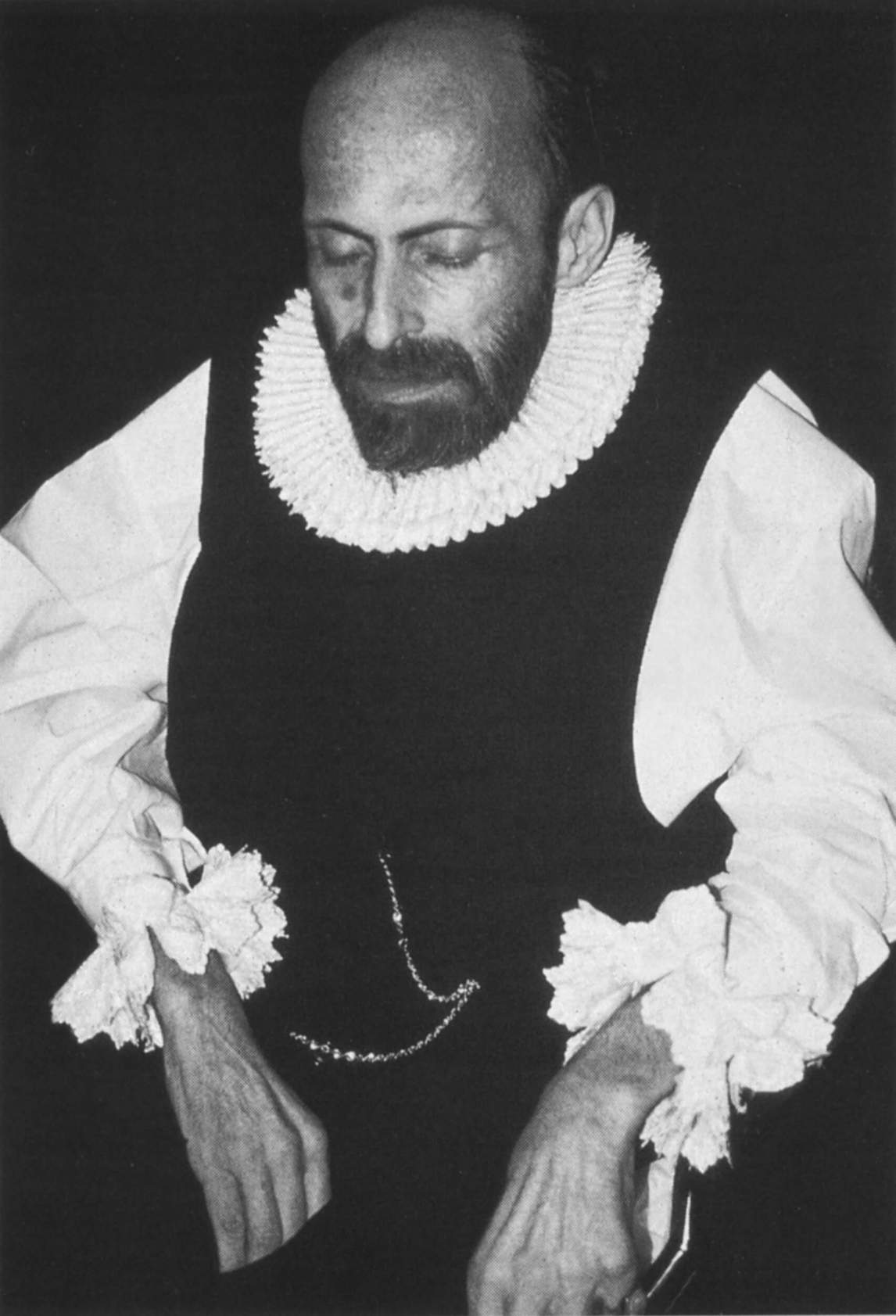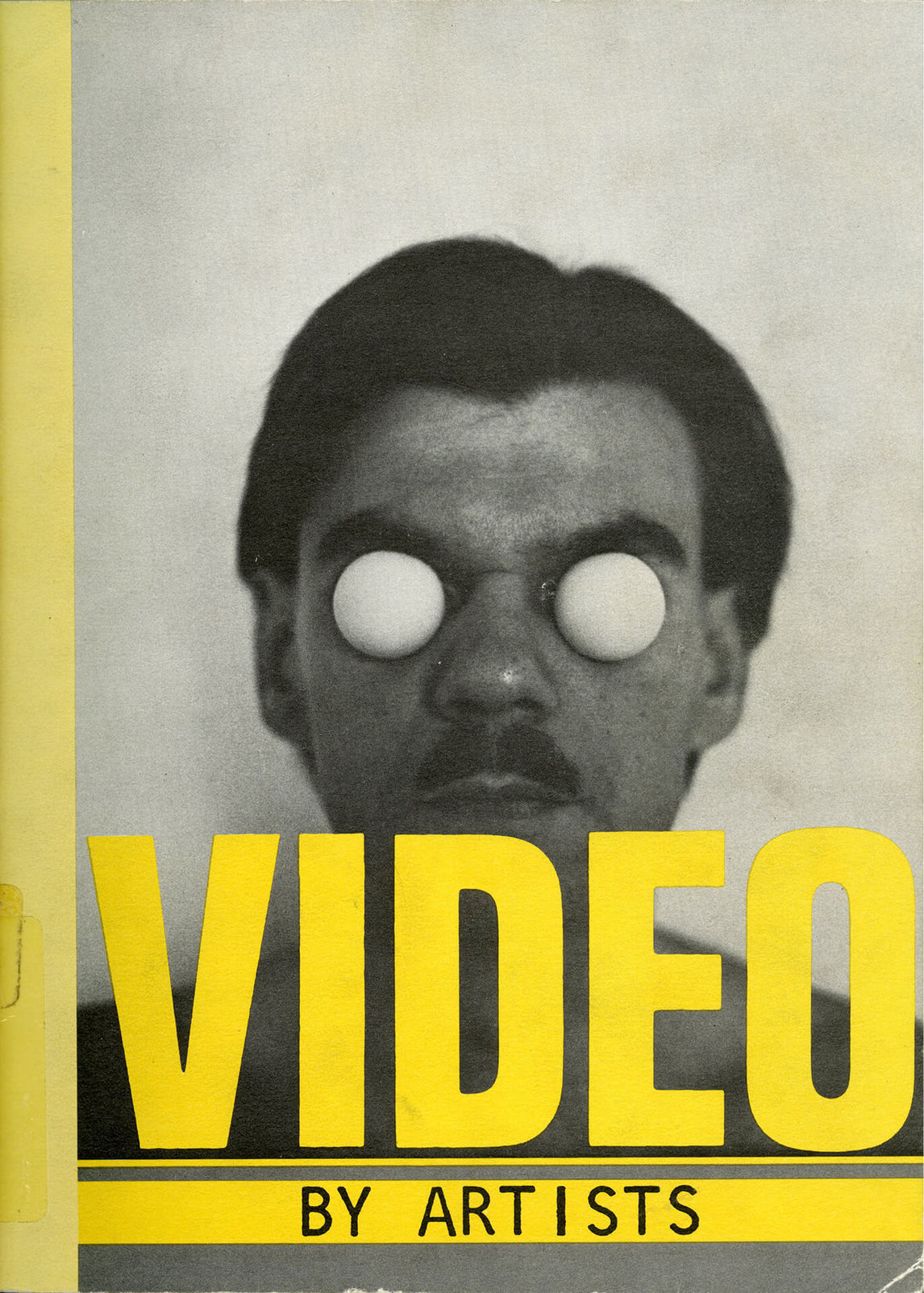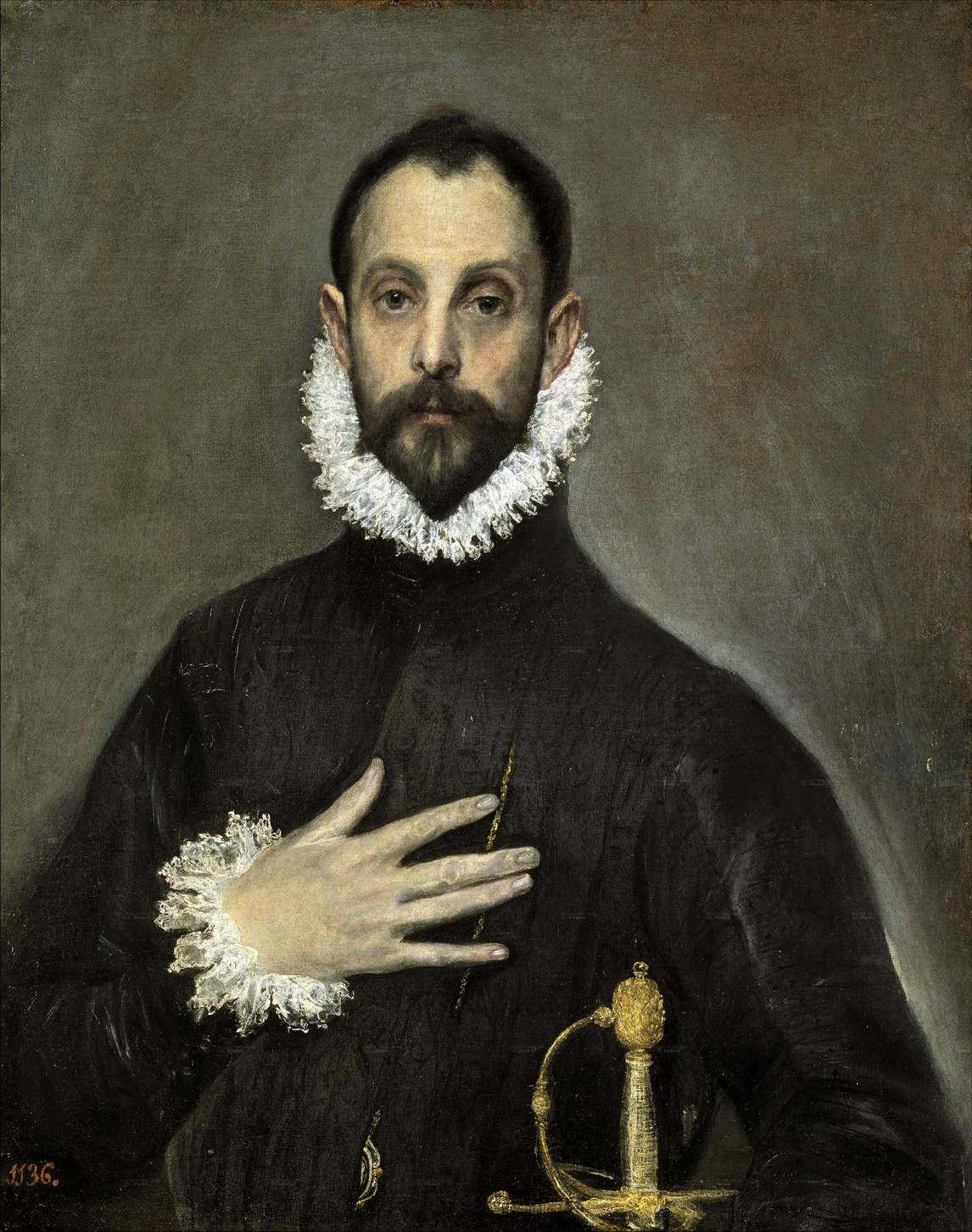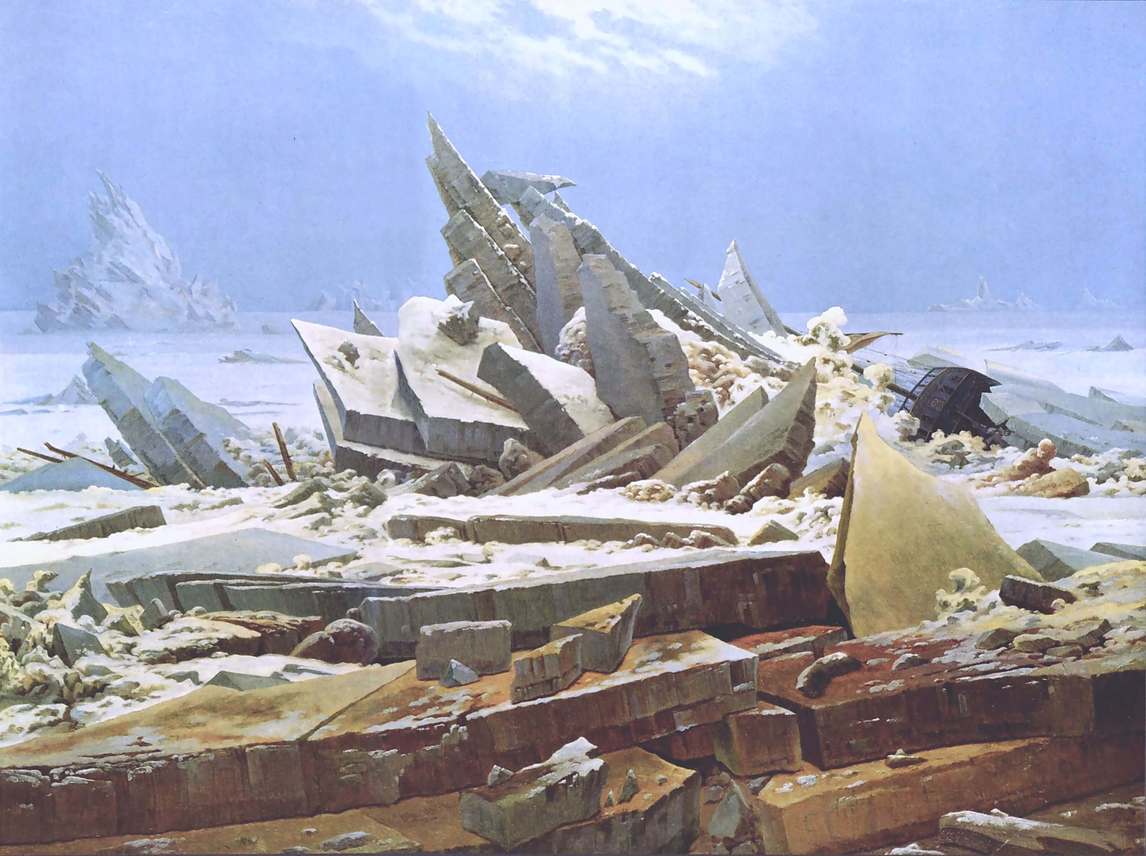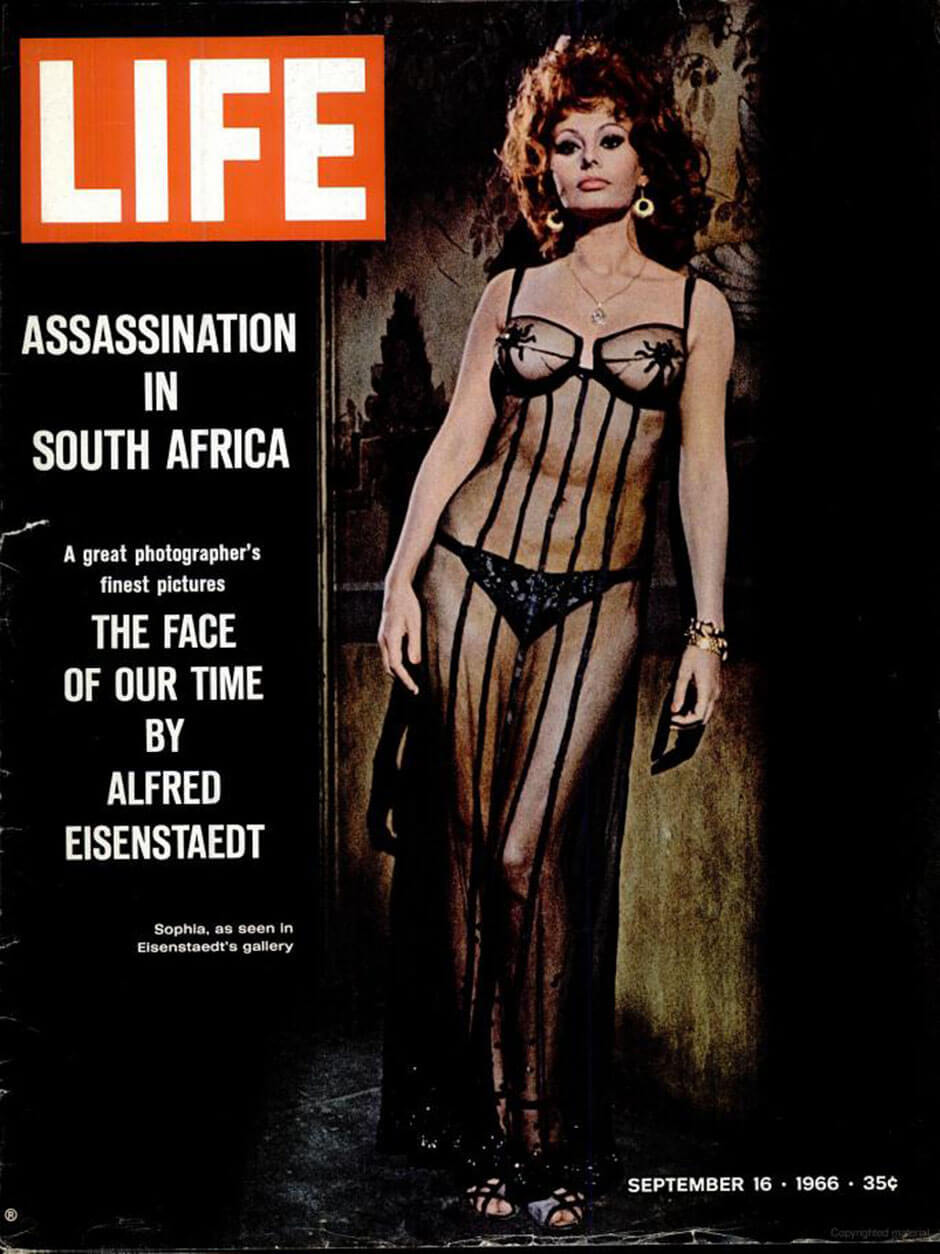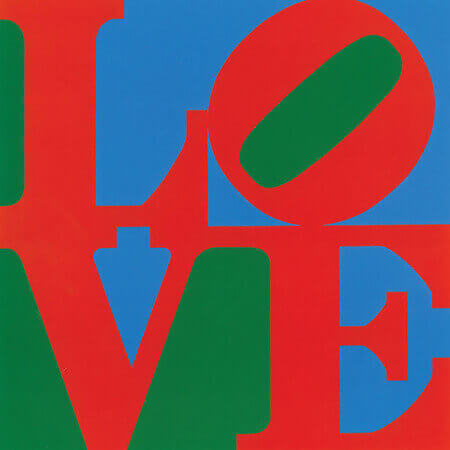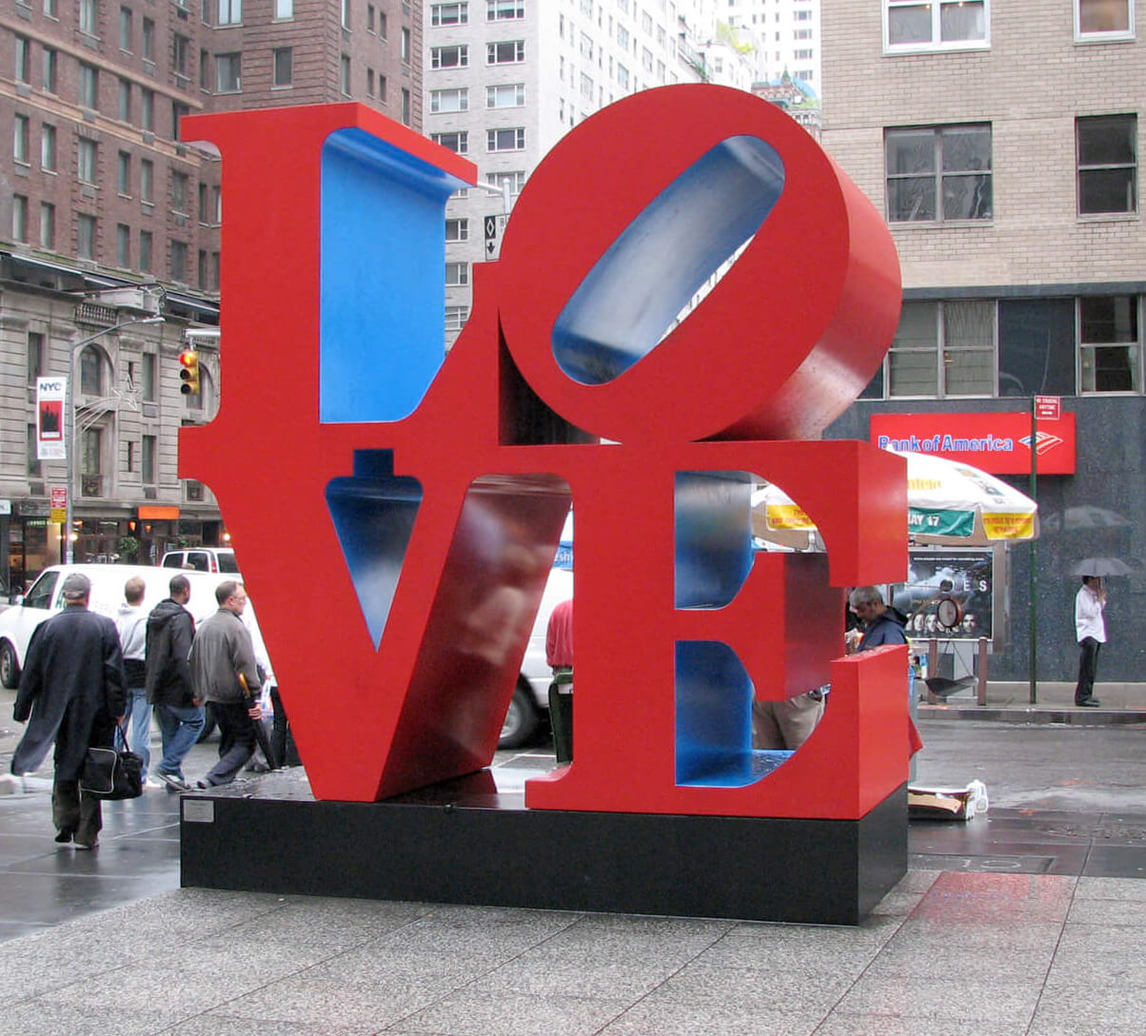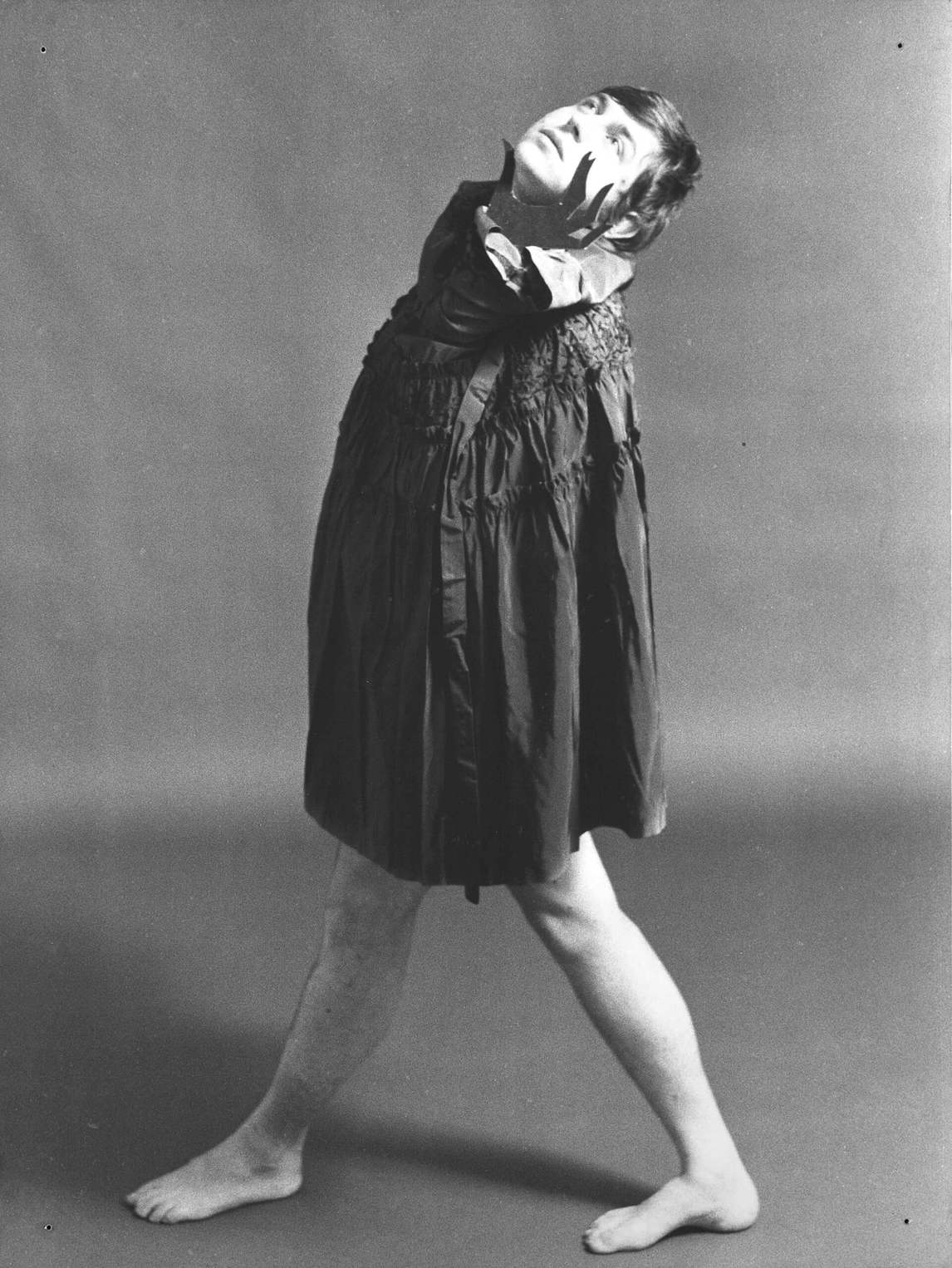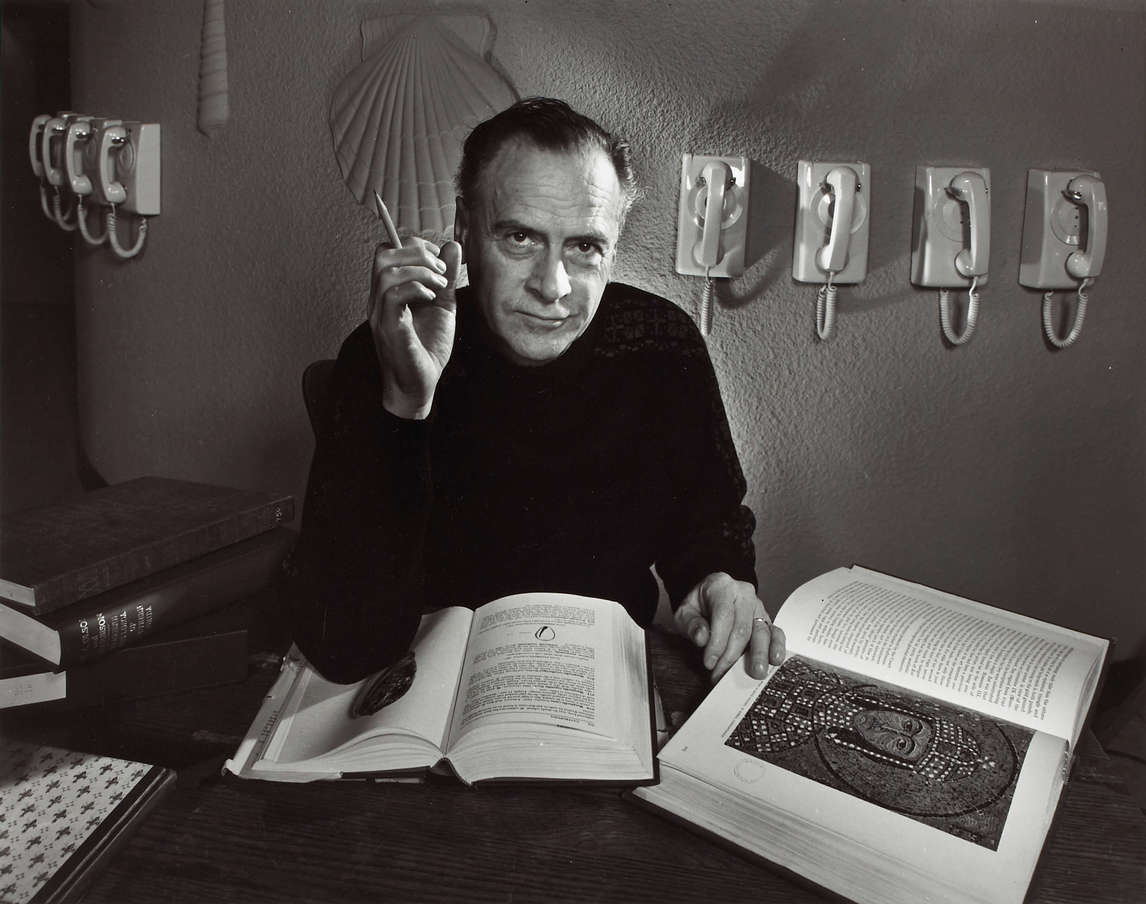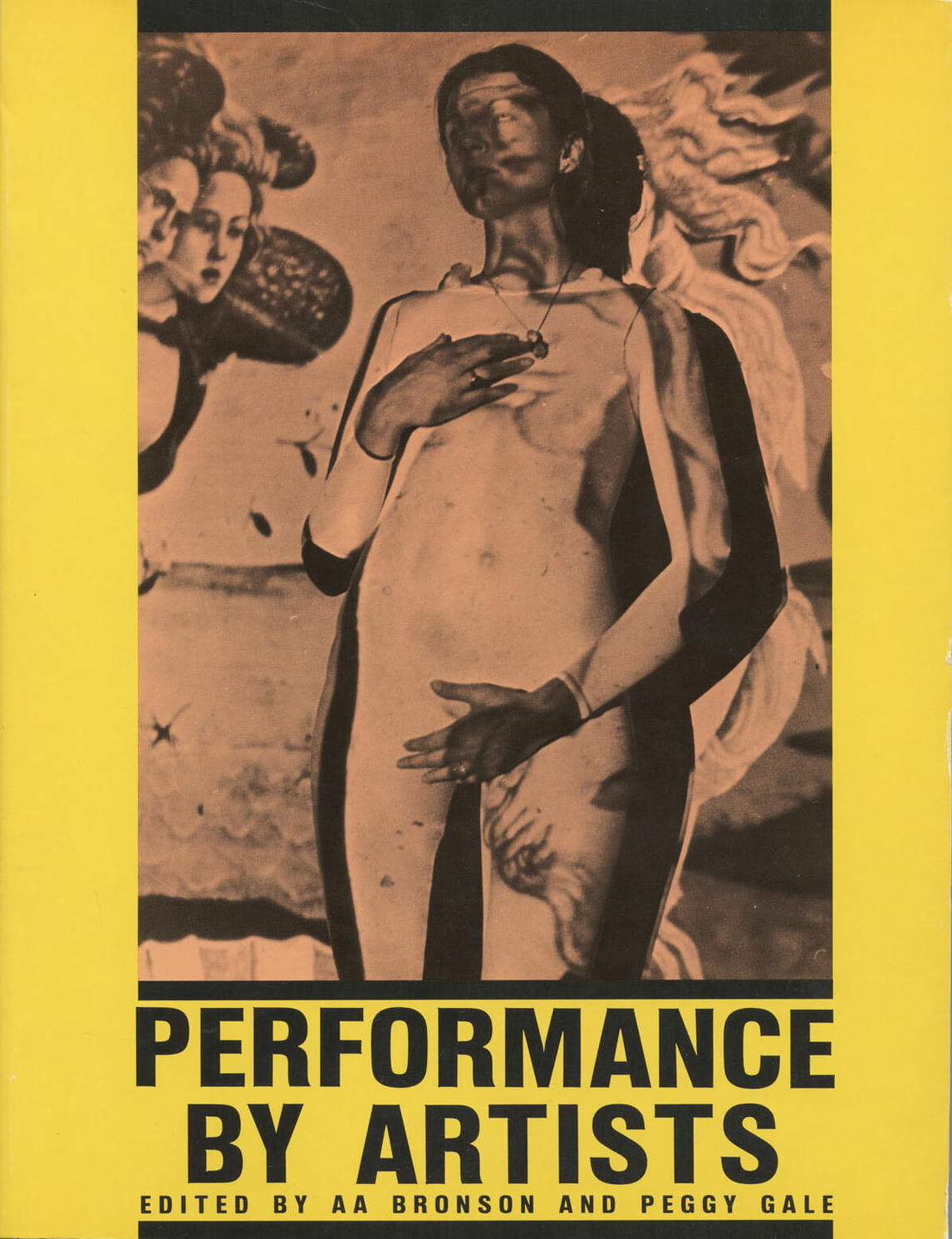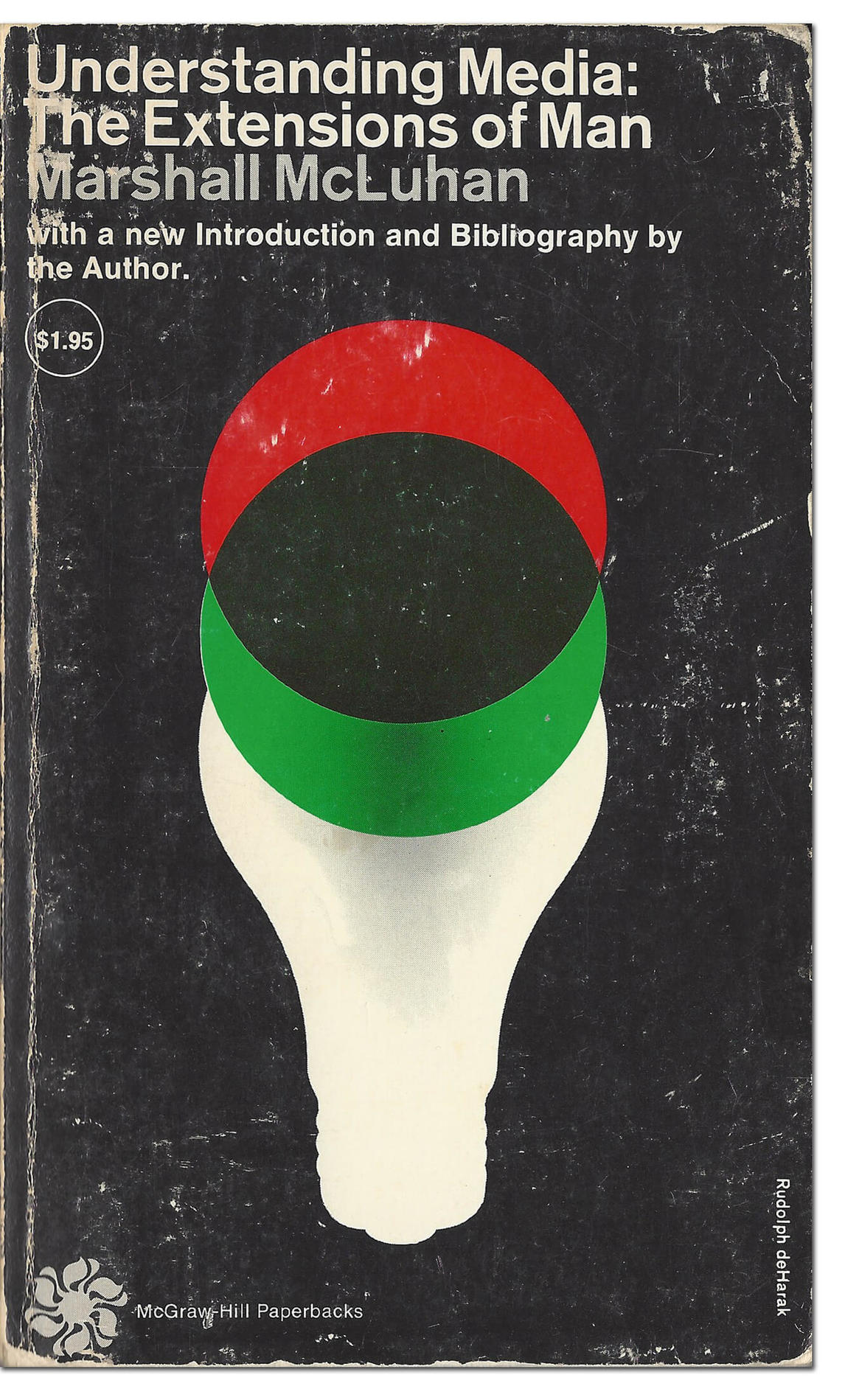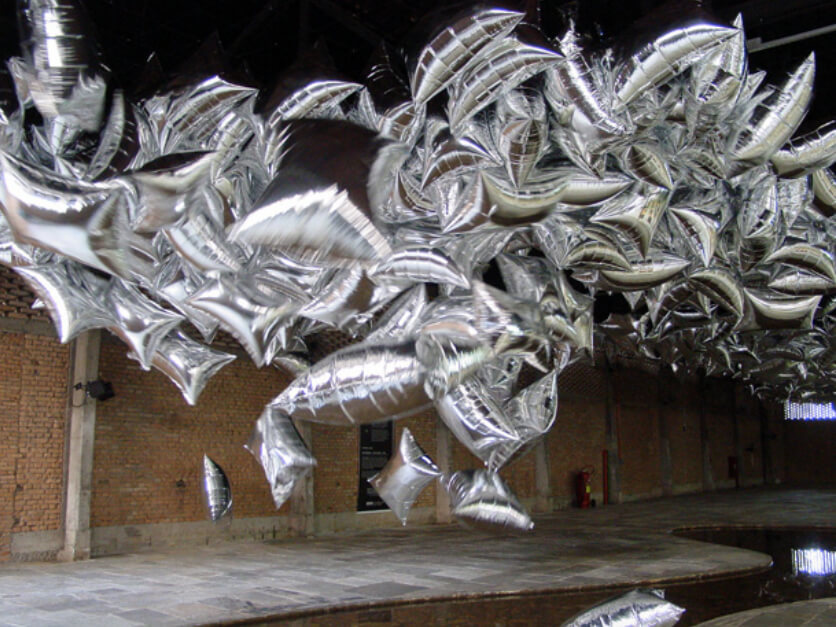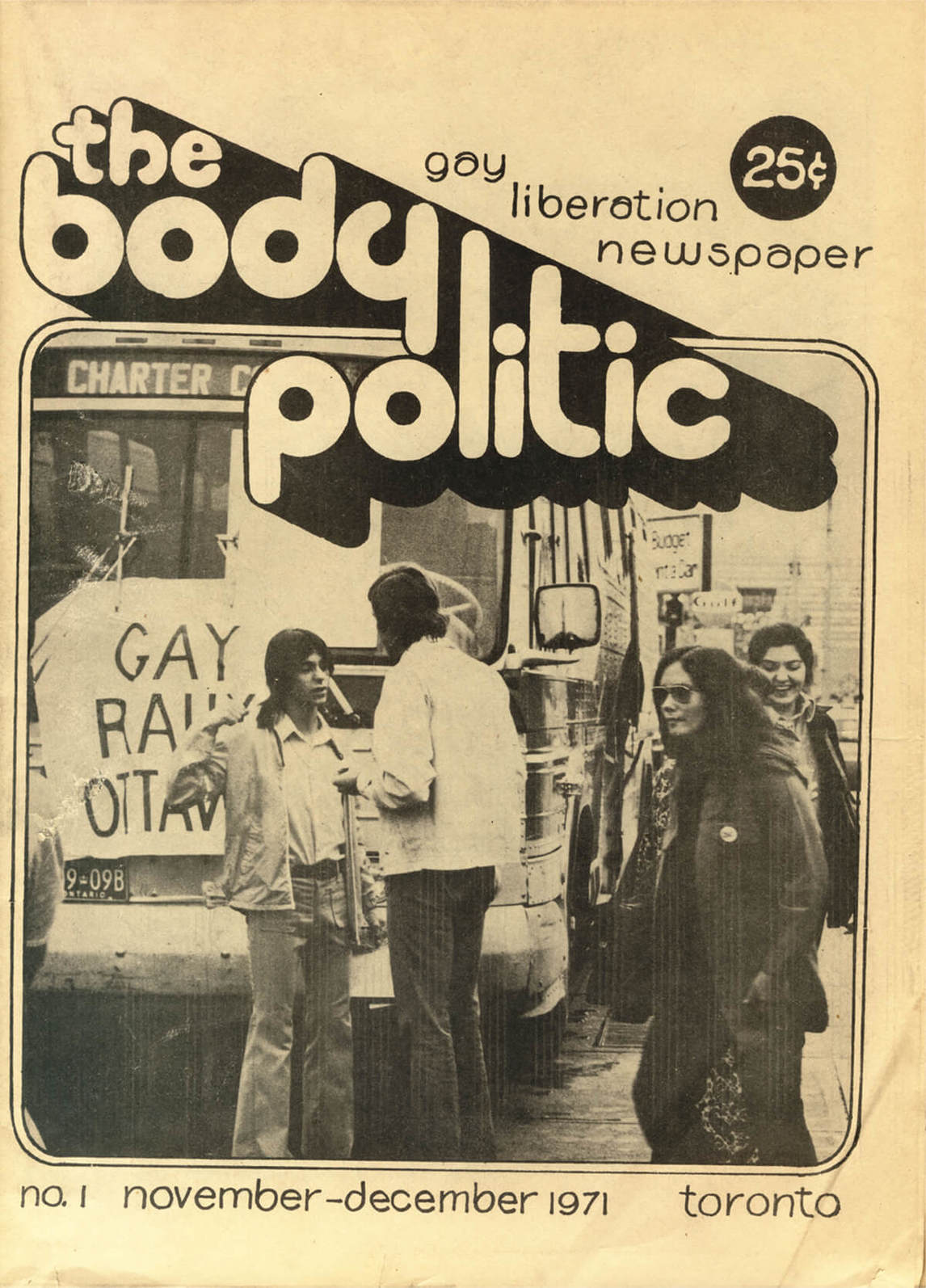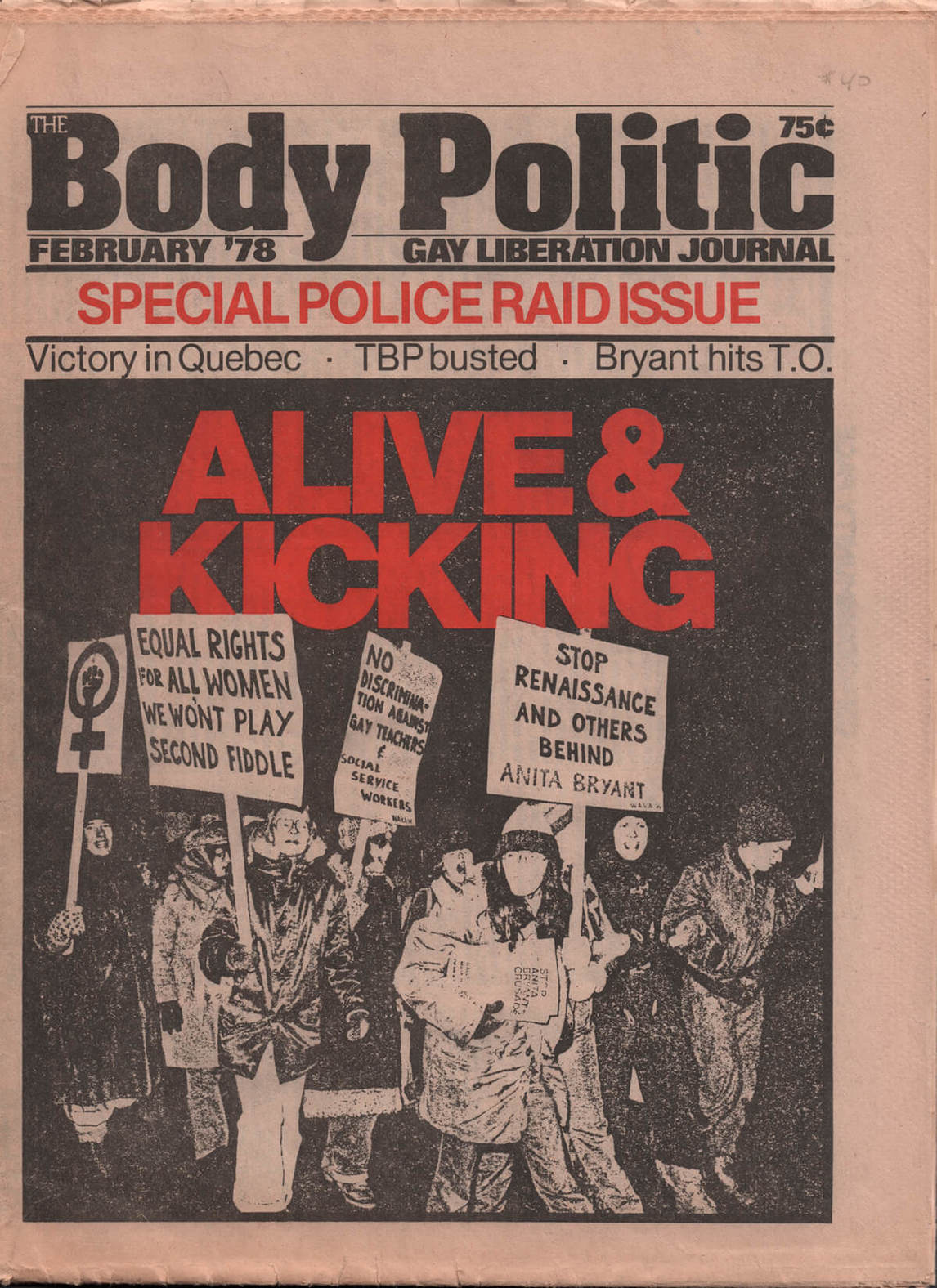 ---
L'Équipe
Éditrice
Sara Angel
Rédactrice exécutive
Kendra Ward
Directeur de la rédaction en français
Dominique Denis
Direction de la recherche iconographique
Cliodna Cussen
Gestionnaire principale du site web
Simone Wharton
Réviseures
Shannon Anderson
Sholem Krishtalka
Réviseur linguistique et correcteur d'épreuves
Dominique Denis
Traductrice
Eve Renaud
Gestionnaires de la mise en page
Simone Wharton et Sara Rodriguez
Adjointe à la mise en page (anglais)
Heather Pierce
Adjointe à la mise en page (français)
Alicia Peres
Conception de la maquette du site Web
Studio Blackwell
---
Copyright
© 2016 Institut de l'art canadien. Tous droits réservés.
ISBN 978-1-4871-0095-7
Institut de l'art canadien
Collège Massey, Université de Toronto
4, place Devonshire
Toronto (ON) M5S 2E1

Catalogage avant publication de Bibliothèque et Archives Canada
Smith, Sarah E. K., 1983-, auteure

[General Idea. Français]
General Idea. Le parcours et l'œuvre / Sarah E. K. Smith ;
traduction d'Eve Renaud.
Traduction de : General Idea.

Comprend des références bibliographiques.
Sommaire : Biographie — Œuvres phares — Importance et questions
essentielles — Style et technique — Sources et ressources — Où voir.

Monographie électronique.
ISBN 978-1-4871-0096-4 (pdf).–ISBN 978-1-4871-0097-1 (mobile)

1. General Idea (Collectif d'artistes)—Histoire. 2. Art canadien—20e
siècle. I. Institut de l'art canadien, organisme de publication II. General Idea
(Collectif d'artistes). Oeuvre. Extraits. III. Titre. IV. Titre: General Idea. Français.
NX513.Z9G463714 2016                        700.92                     C2016-900892-4