Copyright et mentions
Remerciements
De l'auteure
J'ai eu la chance, au début de mes recherches, de rencontrer la femme de Jock Macdonald, Barbara, sa fille Fiona et sa famille, en Écosse, ainsi que de nombreux artistes qui ont été ses étudiants et collègues à Vancouver, Calgary, Banff et Toronto. J'ai aussi disposé de son abondante correspondance avec ses amis.
Récemment, j'ai eu l'occasion de rencontrer une autre génération de la famille de Macdonald, et je tiens à remercier sincèrement Alasdair, Iain, et Alan Macdonald qui, au cours des dernières années, ont généreusement partagé avec moi leurs « anecdotes au sujet de Jock ».
Les recherches d'Ian Thom et de Linda Jansma, la découverte du journal tenu par Macdonald à Nootka ainsi que de sa correspondance avec Grace Pailthorpe et Reuben Mednikoff ont jeté un nouvel éclairage sur la vision qu'avait Macdonald de son cheminement vers l'abstraction. La magnifique exposition de 2014, Jock Macdonald: Evolving Form, et la publication qui l'accompagne, à laquelle ont contribué Ian Thom, Linda Jansma, Michelle Jacques et Anna Hudson, m'ont permis de mesurer à nouveau l'ampleur de l'évolution qu'a connue la peinture de Macdonald. L'ensemble de ces sources a eu une incidence remarquable sur ce livre de l'Institut de l'art canadien.
De nombreuses personnes ont permis au présent ouvrage de voir le jour, notamment l'équipe compétente formée de Cliodna Cussen, directrice de la recherche iconographique, assistée de Julia Lum; Simone Wharton, directrice de la mise en page; et Kendra Ward, rédactrice exécutive, dont le soutien et les encouragements ont été d'un grand apport tout au long du processus.
Rédiger un ouvrage selon les modalités de l'IAC représentait un défi de taille, mais j'ai eu la grande chance de travailler avec une réviseure talentueuse et chevronnée. Ce fut un réel plaisir de collaborer avec Rosemary Shipton, et je lui suis reconnaissante pour ses conseils avisés et son jugement éclairé.
J'étais ravie lorsque j'ai appris que Delaney Capital serait le commanditaire de la monographie sur Jock Macdonald. Les connaissances et le dynamisme de Kiki Delaney dans le secteur culturel sont légendaires. Dans une autre vie, j'ai travaillé en politique culturelle, et je comprends plus que quiconque l'importance de l'engagement de personnes comme Kiki, dont le dévouement a enrichi la vie culturelle de notre pays.
En terminant, je remercie la remarquable Sara Angel! Sa vision, sa passion, son engagement et sa ténacité sont au cœur de l'IAC. Sa connaissance de l'histoire de l'art, combinée à son expérience en édition et son pouvoir de persuasion, ont créé un nouveau modèle pour l'écriture et la diffusion de l'histoire de l'art canadien, favorisant ainsi son accessibilité à l'échelle nationale et internationale. Nous lui sommes tous redevables.
De l'Institut de l'art canadien
La production de ce livre d'art en ligne a été rendue possible grâce à BMO Groupe financier, principal commanditaire du Projet de livres d'art canadien en ligne, et à Kiki et Ian Delaney, commanditaires de l'ouvrage John Macdonald. Sa vie et son œuvre.
L'Institut de l'art canadien exprime sa plus vive gratitude aux autres commanditaires de la saison 2016-2017 : Aimia, Rosamond Ivey, la Fondation Scott Griffin, la Fondation McLean et le Groupe Banque TD.
Merci également aux mécènes fondateurs de l'Institut de l'art canadien : Jalynn H. Bennett, la Fondation de la famille Butterfield, David et Vivian Campbell, Albert E. Cummings, Kiki et Ian Delaney, la famille Fleck, Roger et Kevin Garland, la Fondation Gershon Iskowitz, la Fondation Scott Griffin, Michelle Koerner et Kevin Doyle, Phil Lind, Sarah et Tom Milroy, Nancy McCain et Bill Morneau, Gerald Sheff et Shanitha Kachan, Sandra L. Simpson, Pam et Mike Stein, Robin et David Young, Sara et Michael Angel, de même que ses mécènes partenaires fondateurs : la Fondation Pierre Elliott Trudeau et Partners in Art.
L'IAC souhaite enfin reconnaître le soutien et l'aide des personnes et organismes suivants : l'Alberta Foundation for the Arts (Erin Macdonald et Kristin Stoesz); l'Agnes Etherington Art Centre (Jennifer Nicoll); Art Gallery of Alberta (Rochelle Ball); Art Gallery of Greater Victoria (Lesley Golding et Stephen Topfer); Art Gallery of Hamilton (Christine Braun); Art Gallery of Ontario (Tracy Mallon-Jensen et Amy Furness); Art Gallery of York University (Allyson Adley et Michael Maranda); Art Museum at the University of Toronto (Justine Kicek et Heather Pigat); British Columbia Archives et le Royal BC Museum (Kelly-Ann Turkington); Carleton University Art Gallery (Sandra Dyck); Glenbow Museum (Lia Melemenis et Kellie Moynihan); Israel Museum (Nili Luria); John A. Libby Fine Art (Maria S. Hazel); MacKenzie Art Gallery (Marie Olinik); Library and Archives Canada; McMichael Canadian Art Collection (Alexandra Cousins et Linda Morita); Montreal Museum of Fine Arts (Marie-Claude Saia); Museum London (Janette Cousins Ewan); National Galleries of Scotland (Fintan Ryan); National Gallery of Canada (Raven Amiro, Emily Antler, Cyndie Campbell et Philip Dombowsky); The Robert McLaughlin Gallery (Linda Jansma et Sonya Jones); Toronto District School Board (Greg McKinnon); Vancouver Art Gallery (Danielle Currie, Joanna Spurling et Ian Thom); Varley Art Gallery of Markham (Rachel Brodie); Winnipeg Art Gallery (Nicole Fletcher); ainsi que Patricia Crawford, Michael Cullen, Tom Gooden, Charles C. Hill, Anna Jedrzejowski, Wendy Nichols, Marie Jo Paquet, Kayla Rocca, Evelyn Salvarinas, Chelsea Shriver, Nancy Townshend, Christopher Varley, Andrew Wilson et Chak Yung.
---
Sources photographiques
Nous avons déployé tous les efforts nécessaires pour obtenir l'autorisation de reproduire le matériel protégé par le droit d'auteur. L'Institut de l'art canadien corrigera avec plaisir toute erreur ou omission.
---
Mention de source de l'image de la page couverture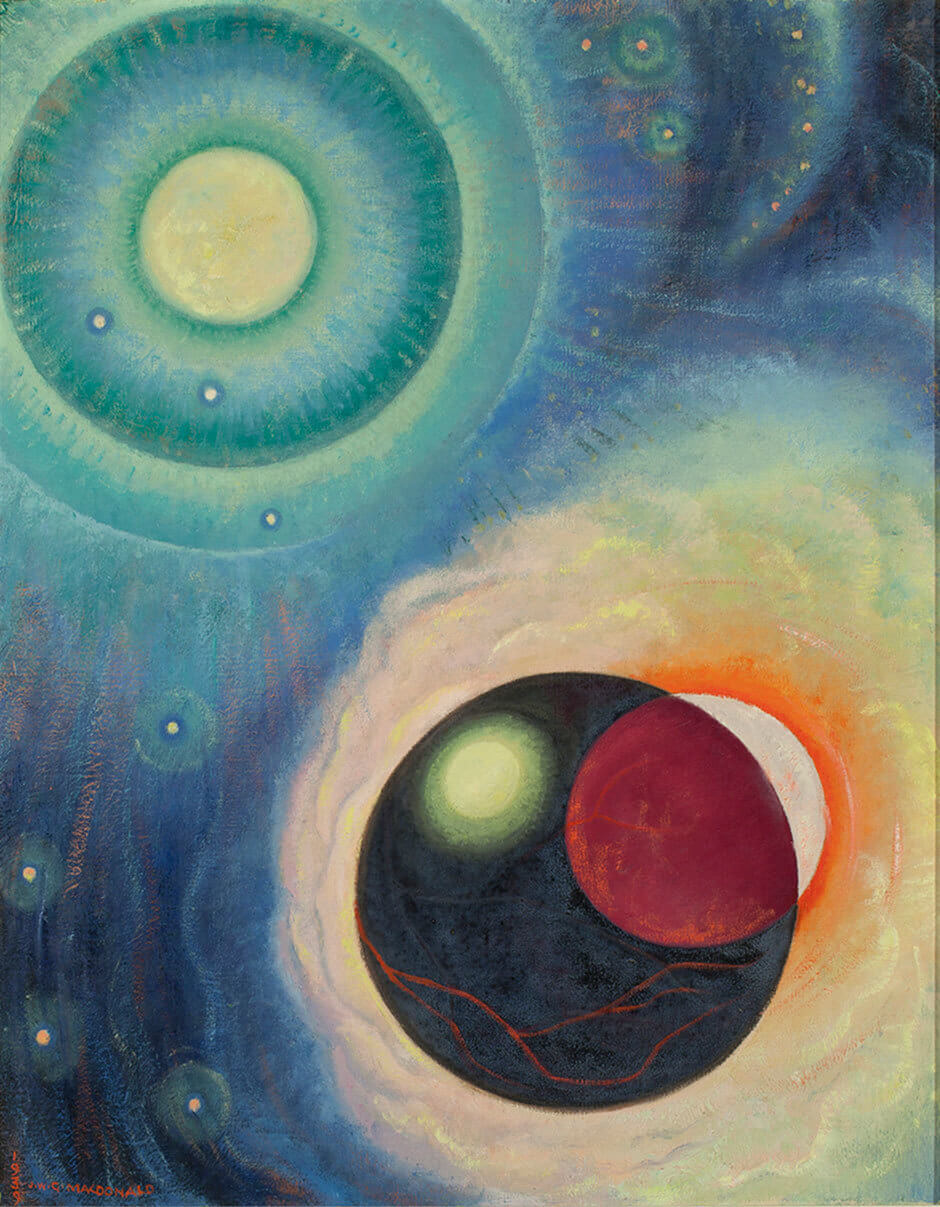 ---
Mentions de sources des images des bannières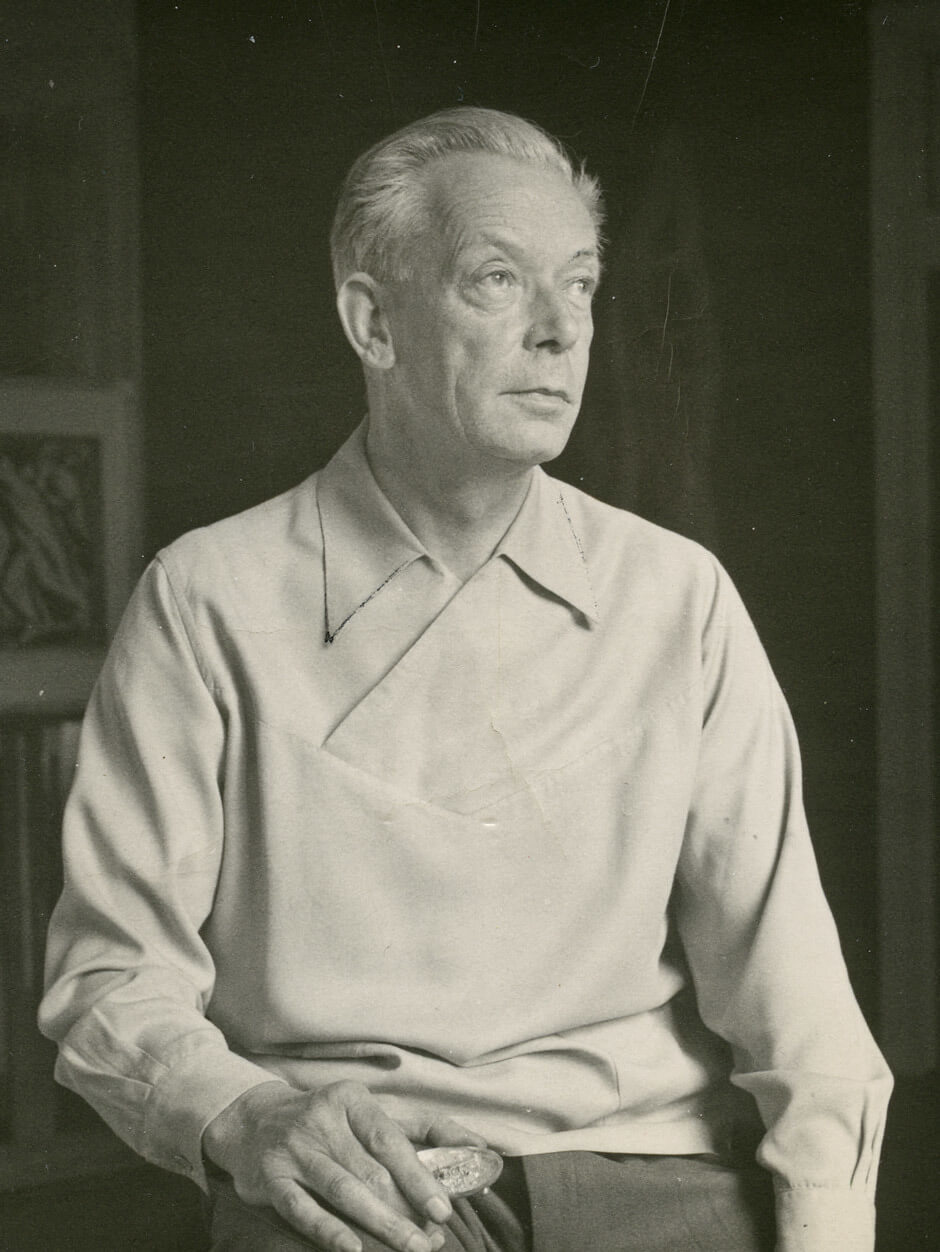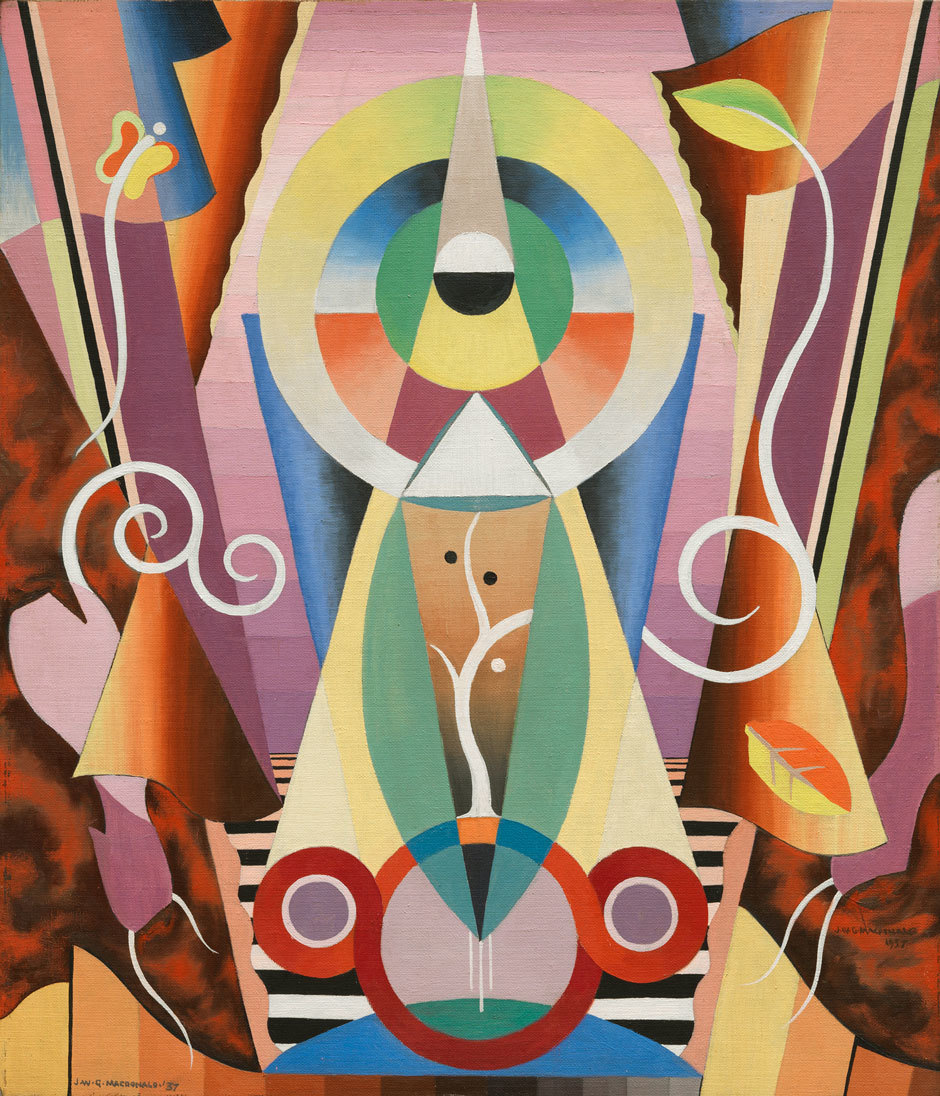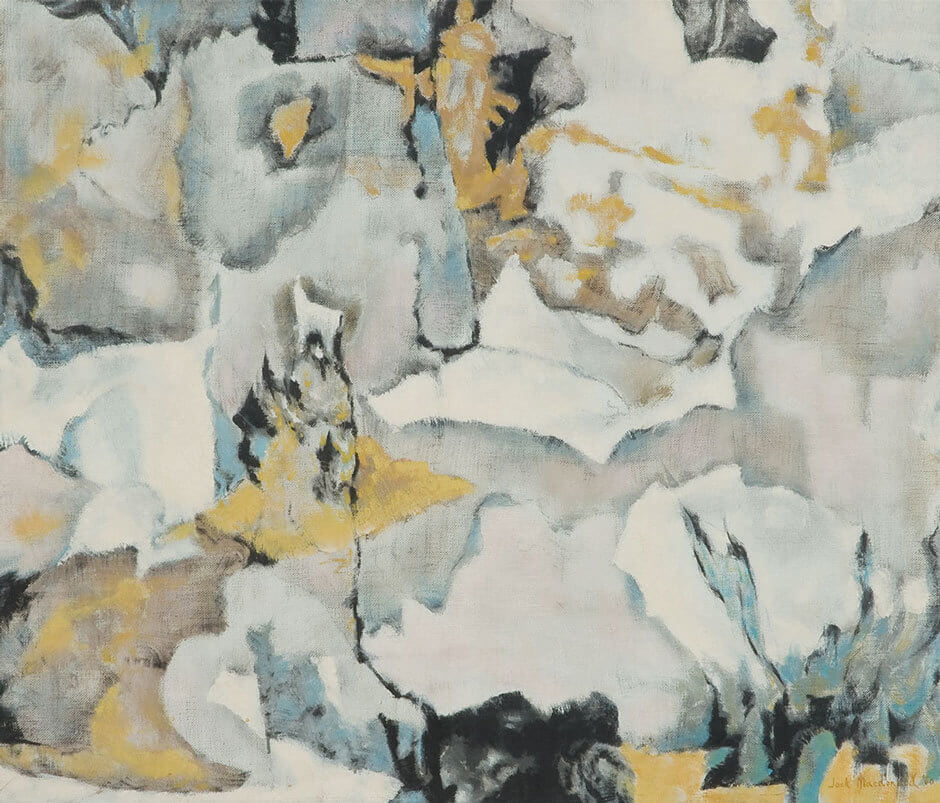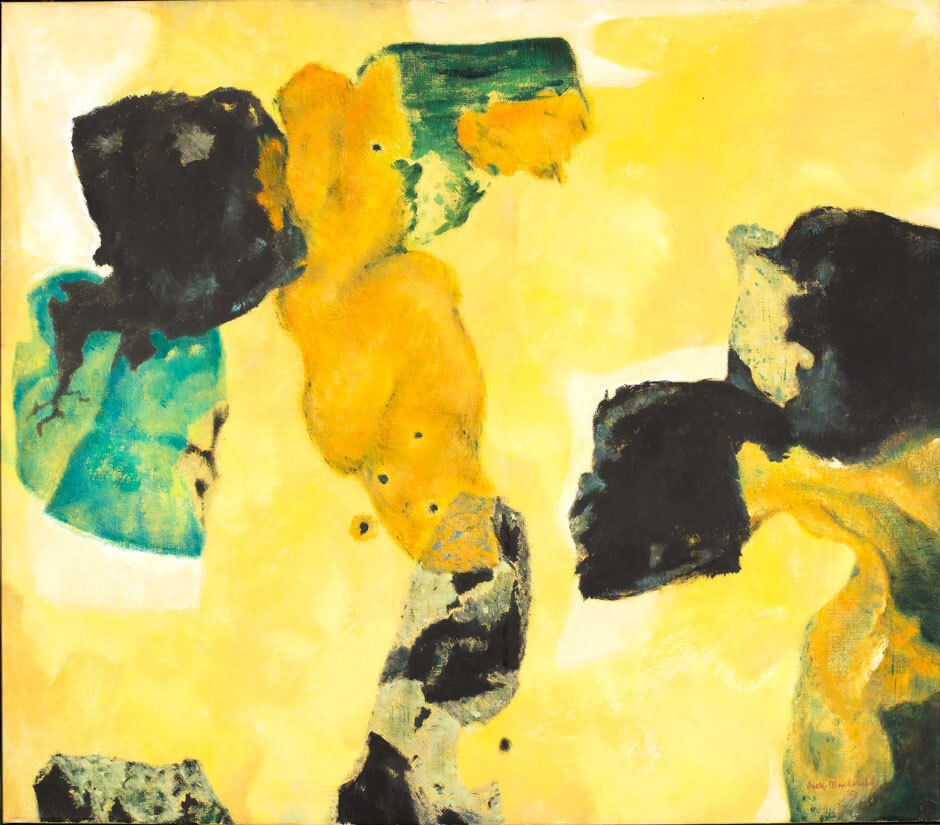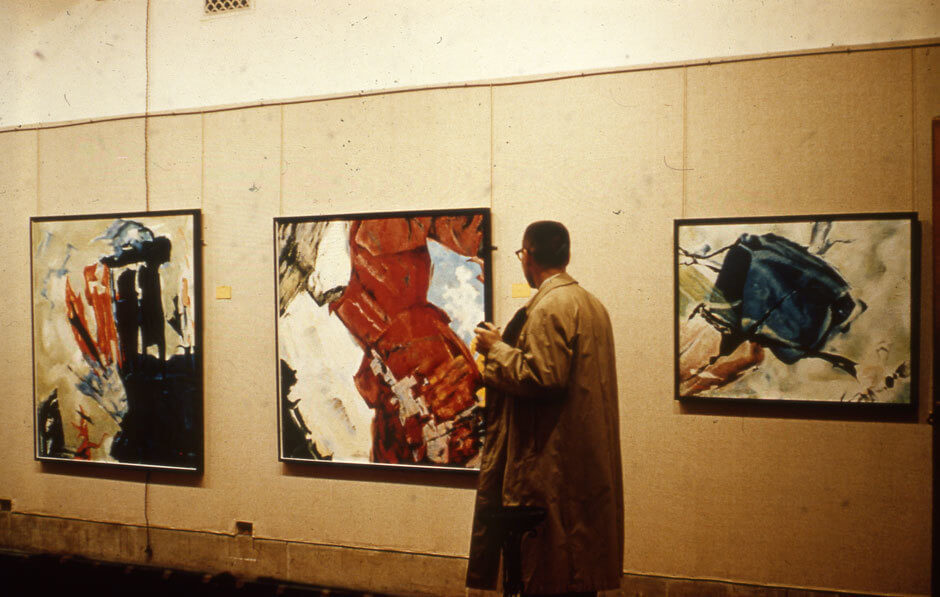 ---
Mentions de sources des œuvres de Jock Macdonald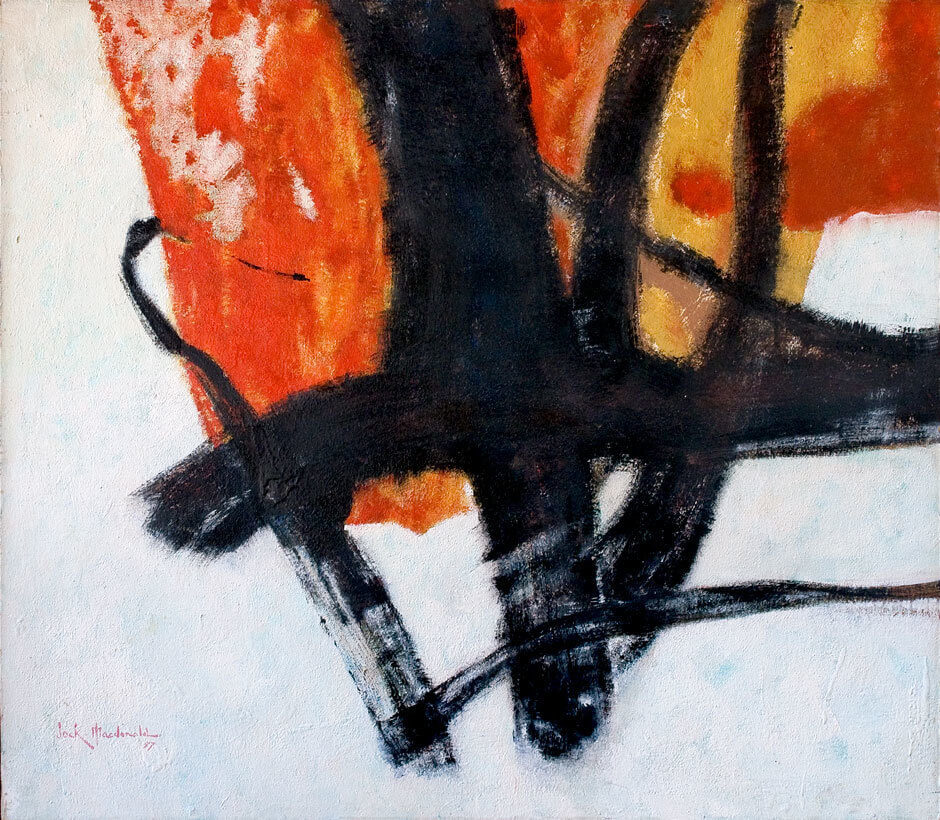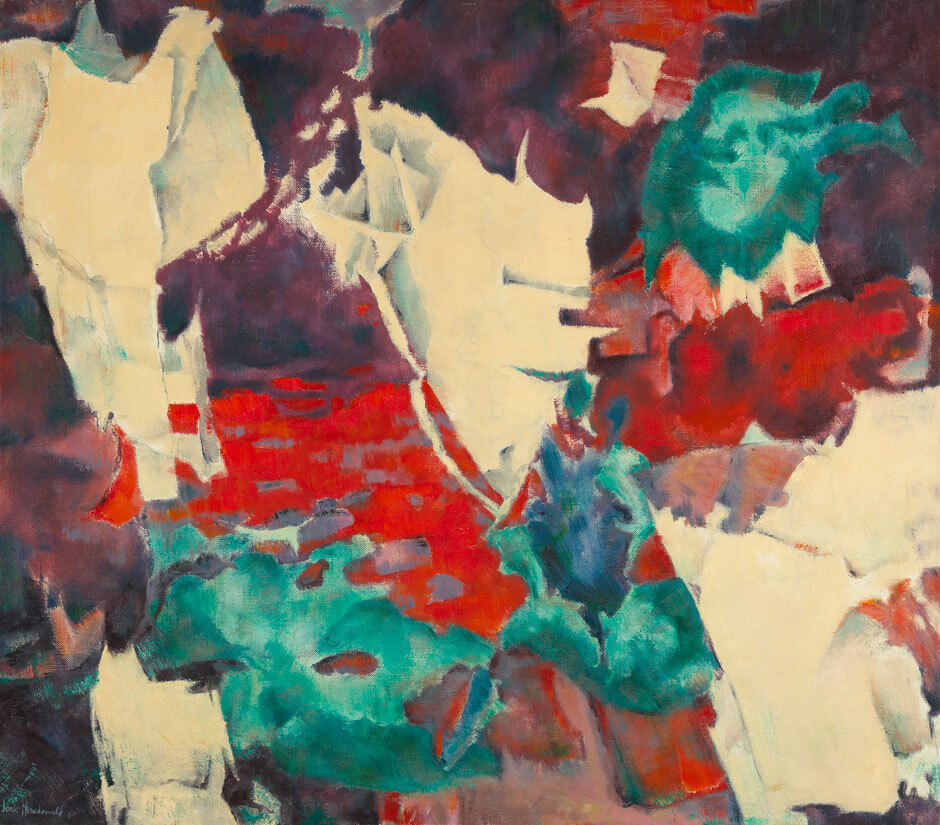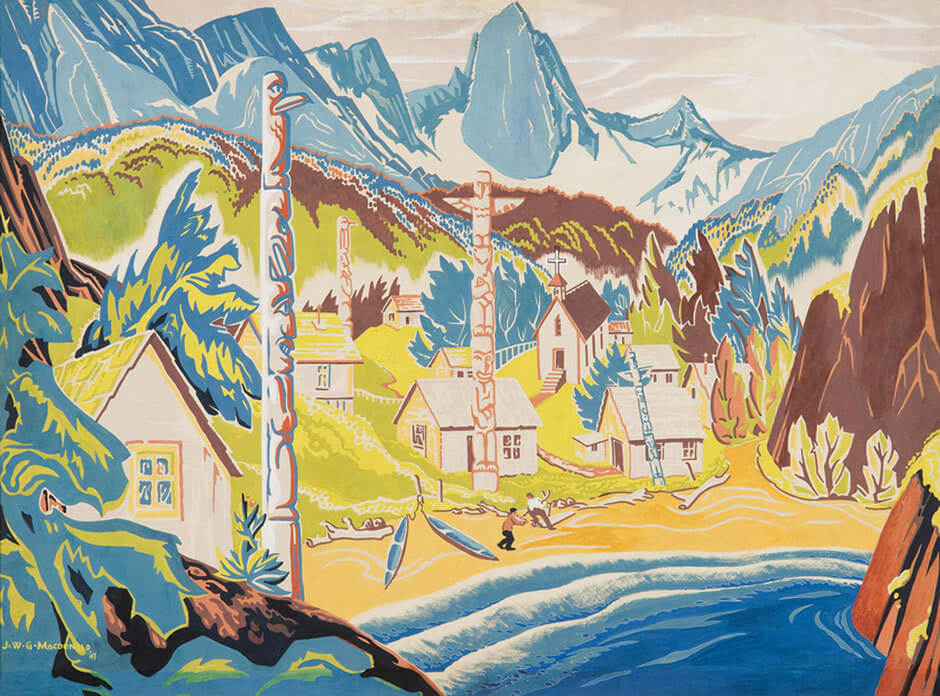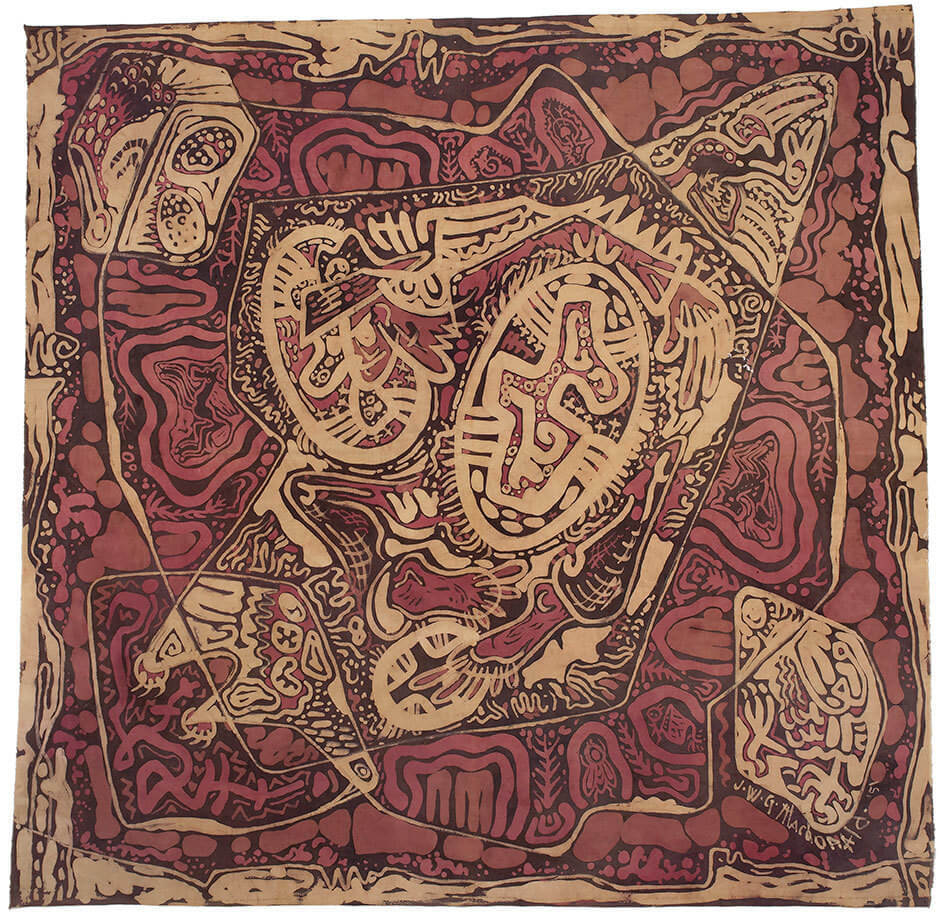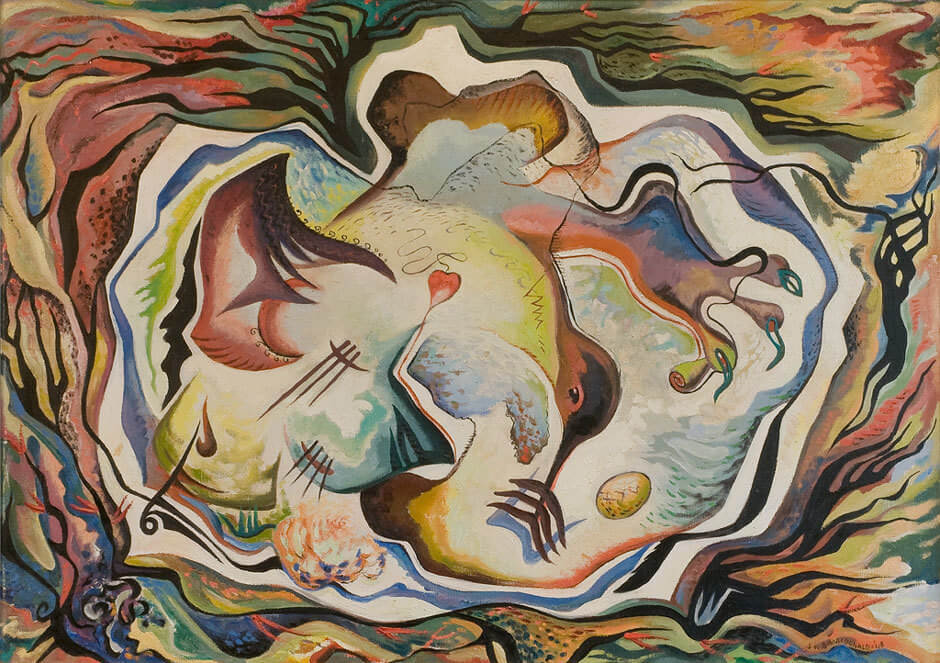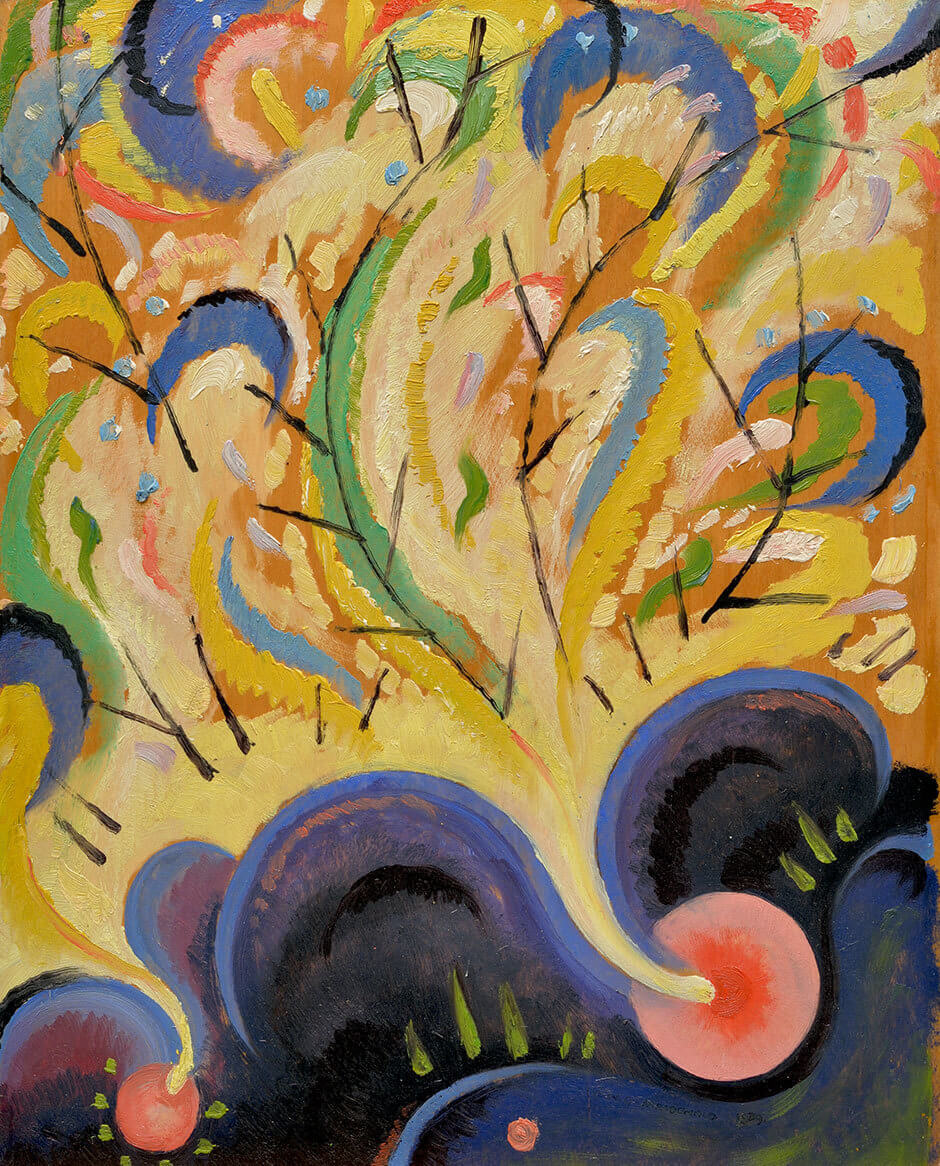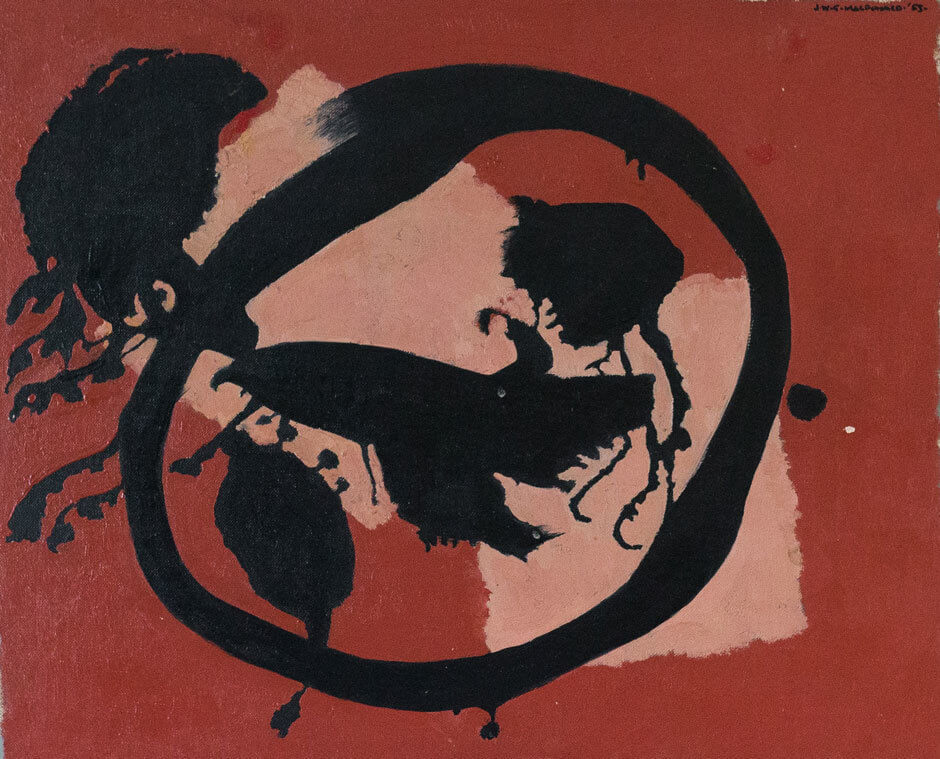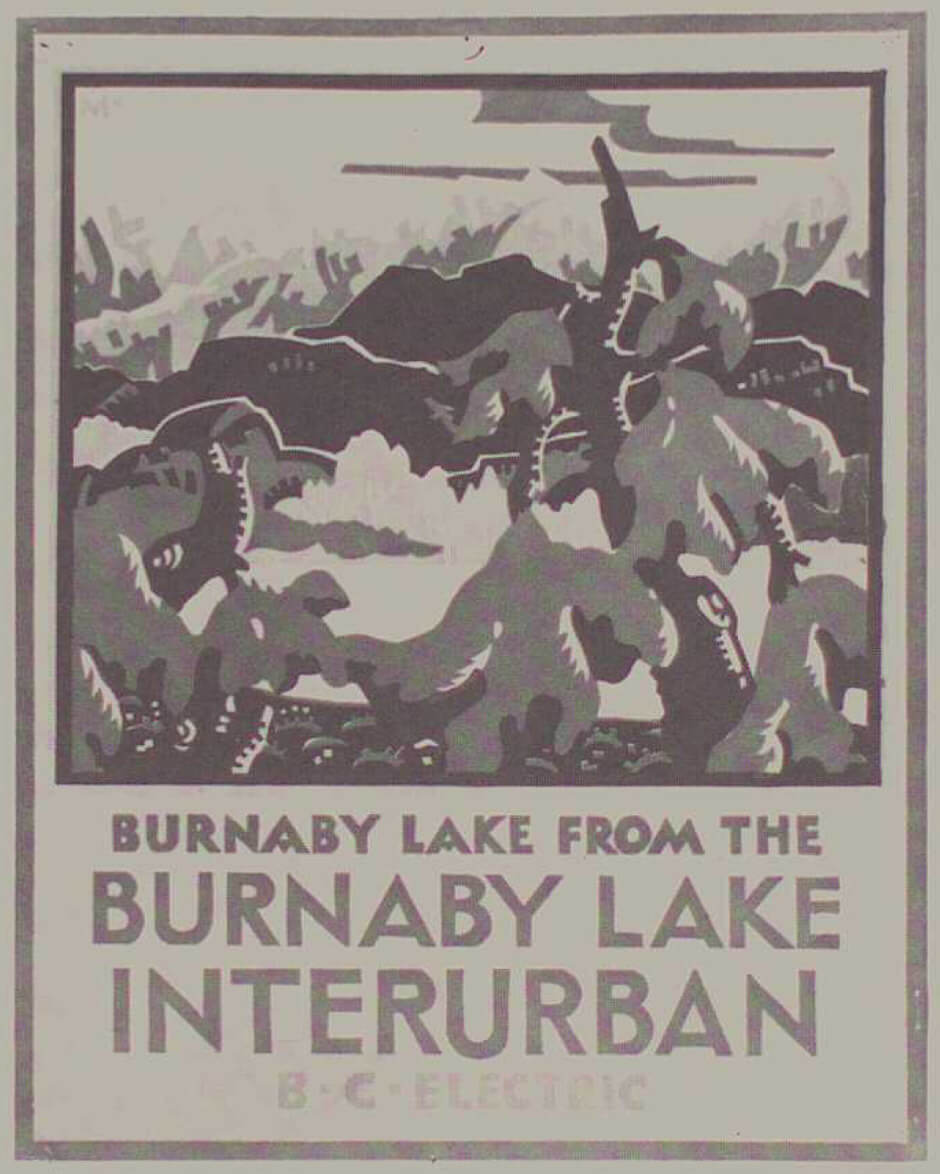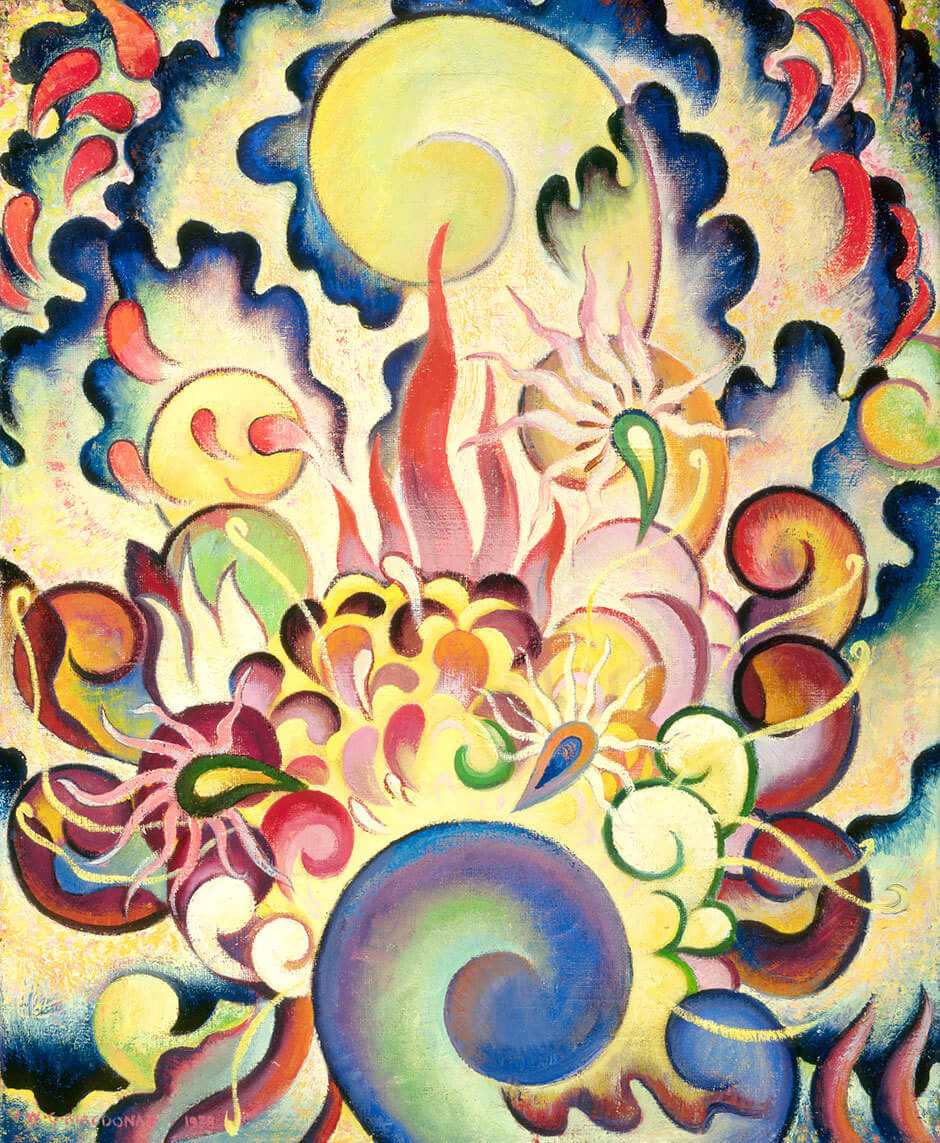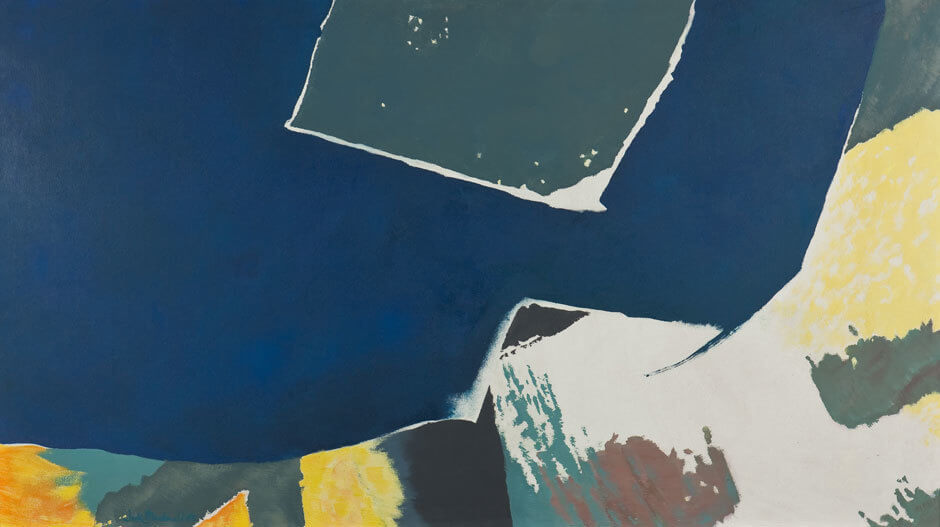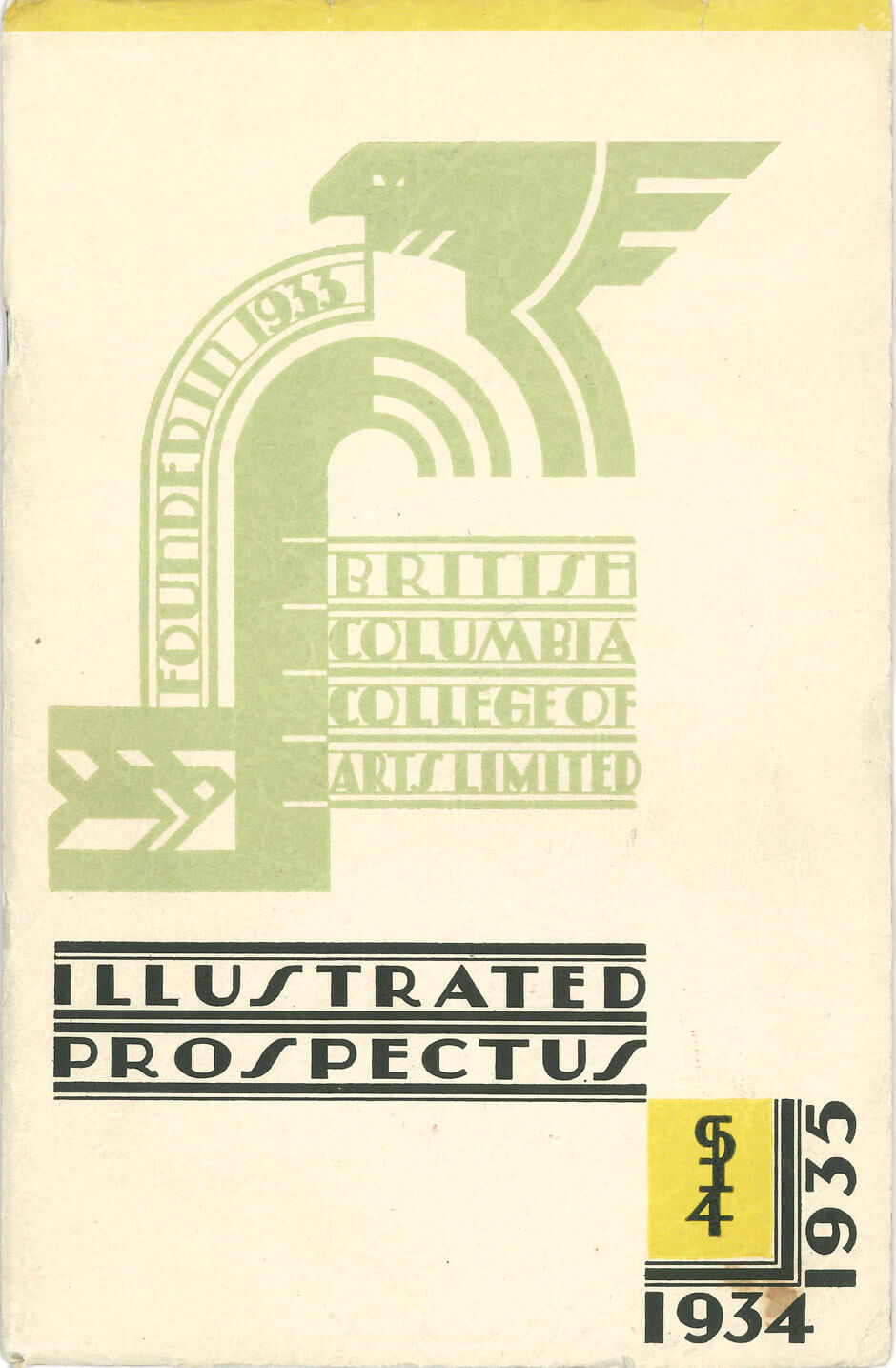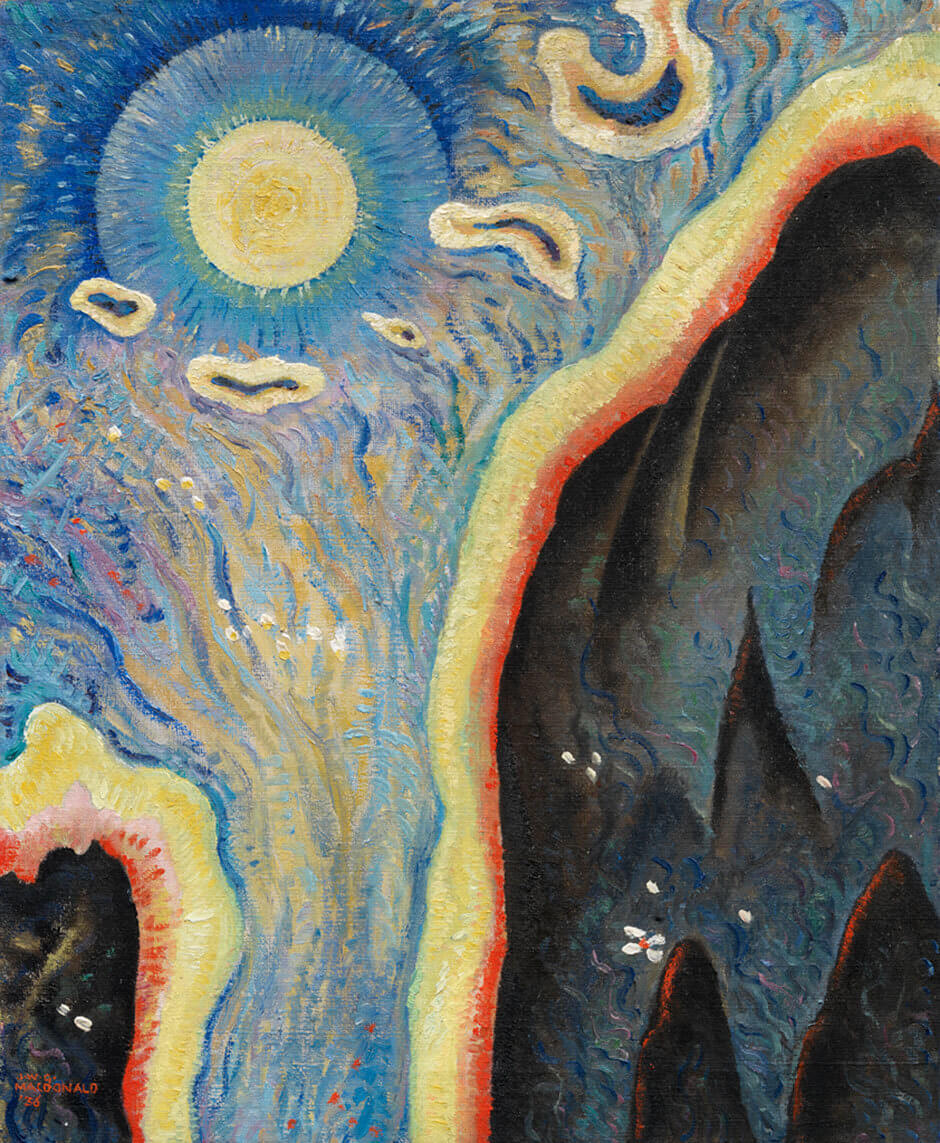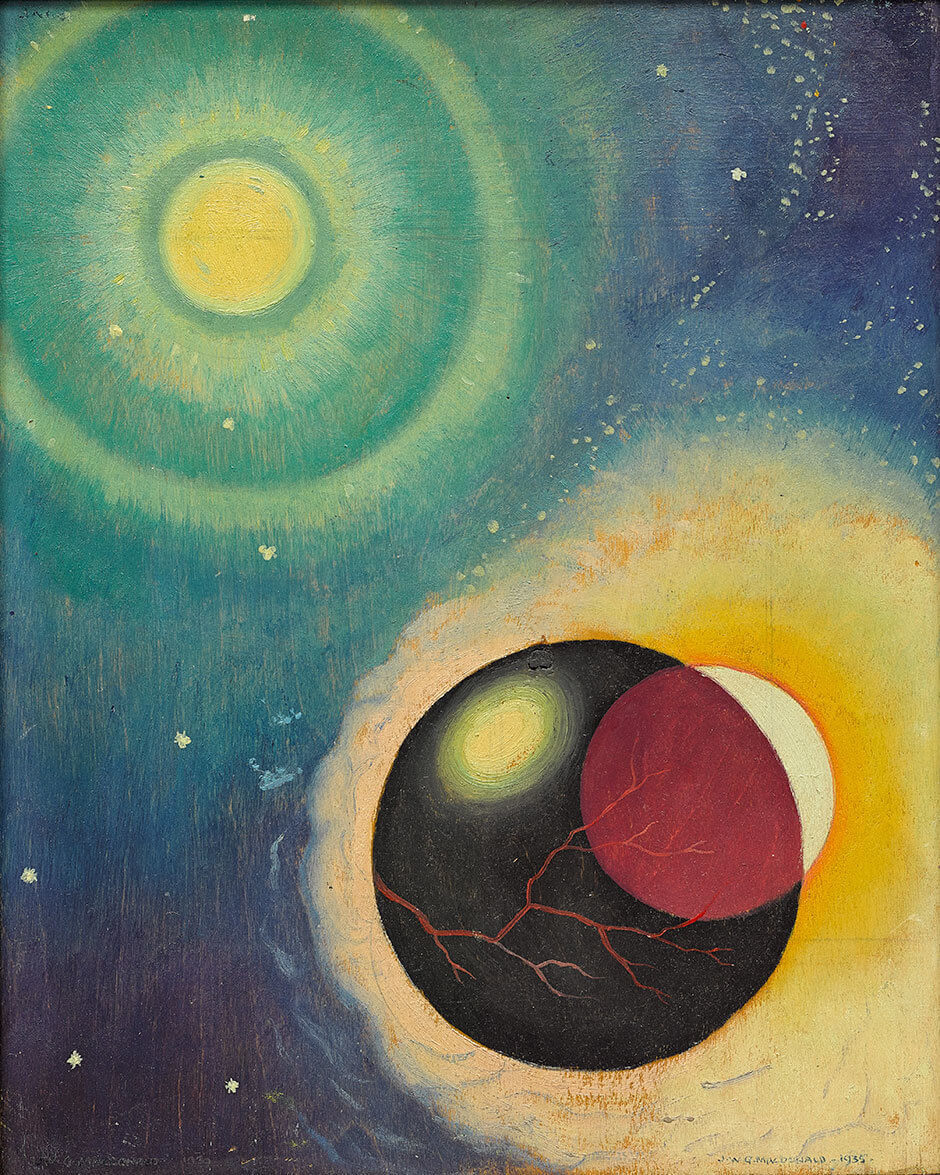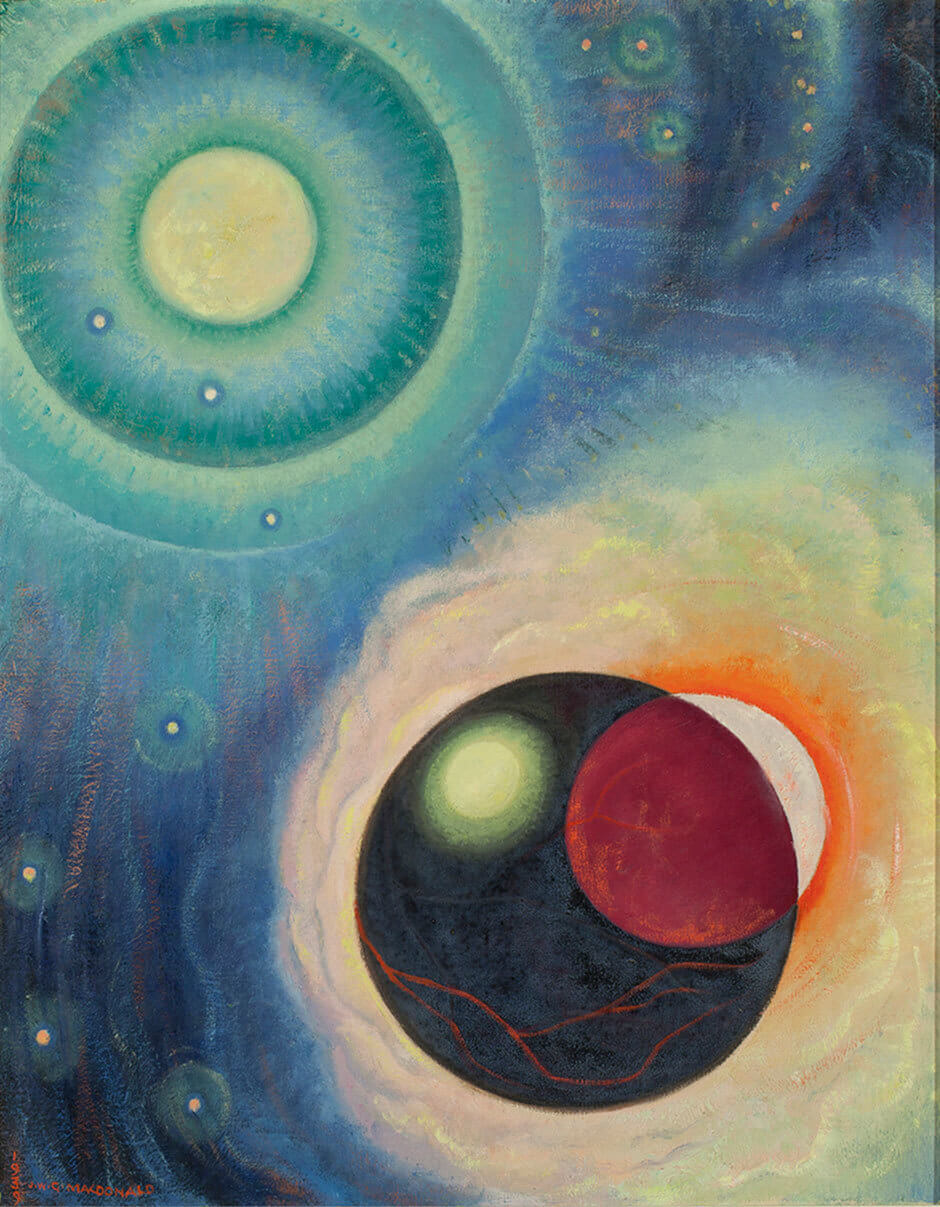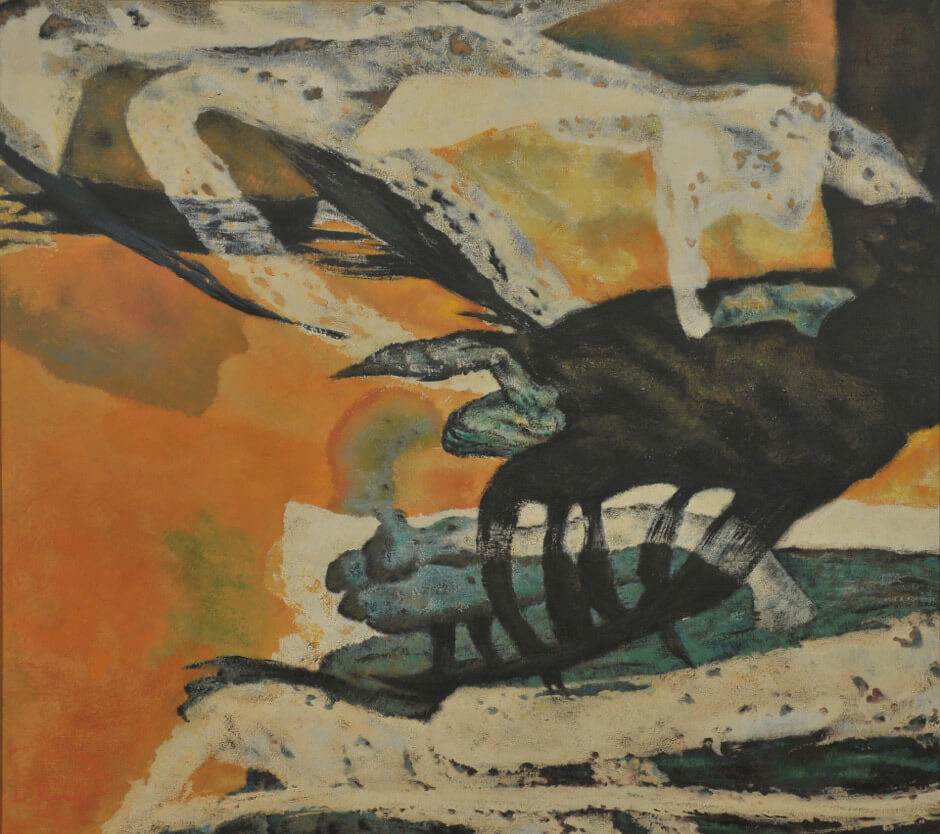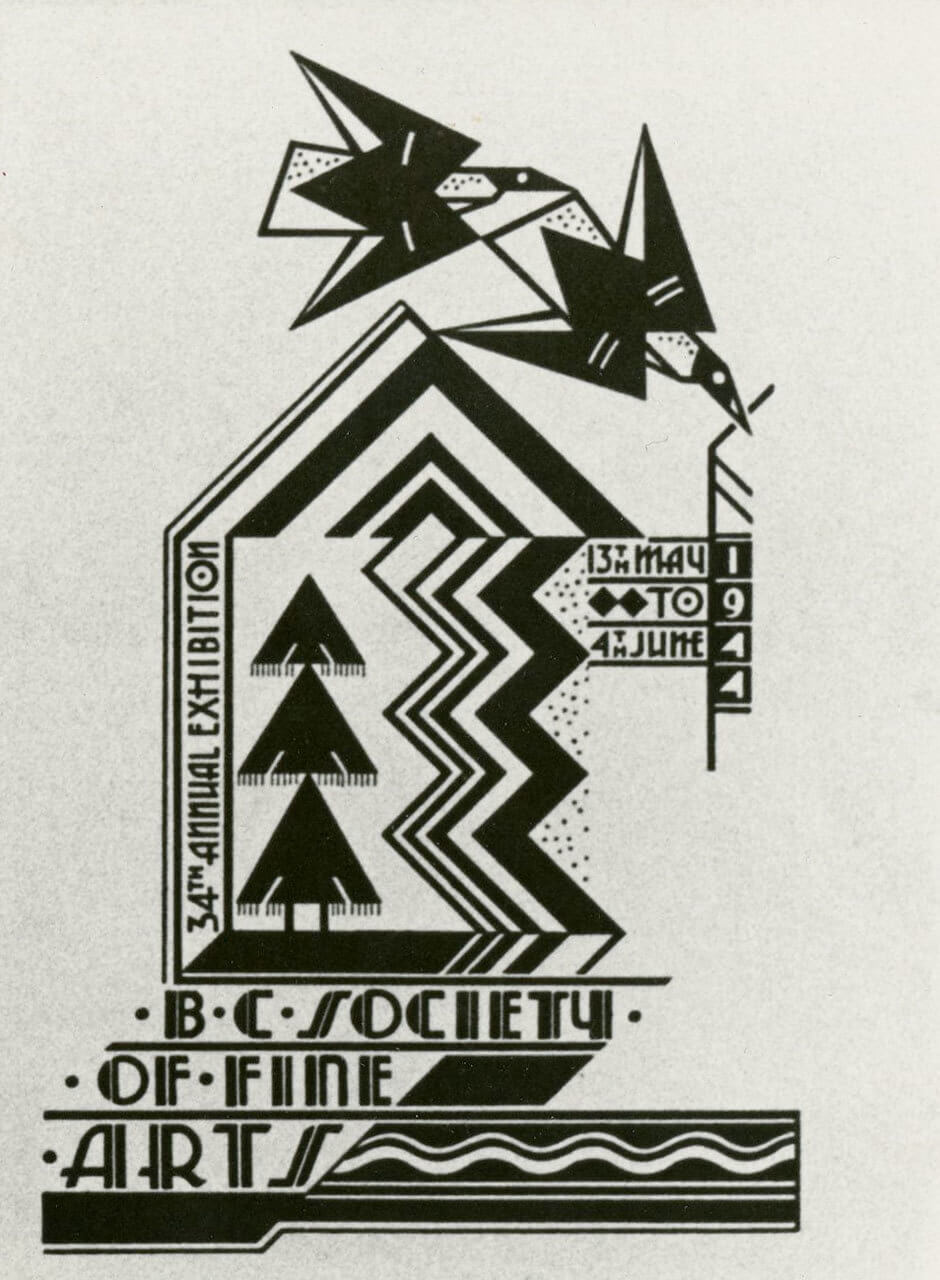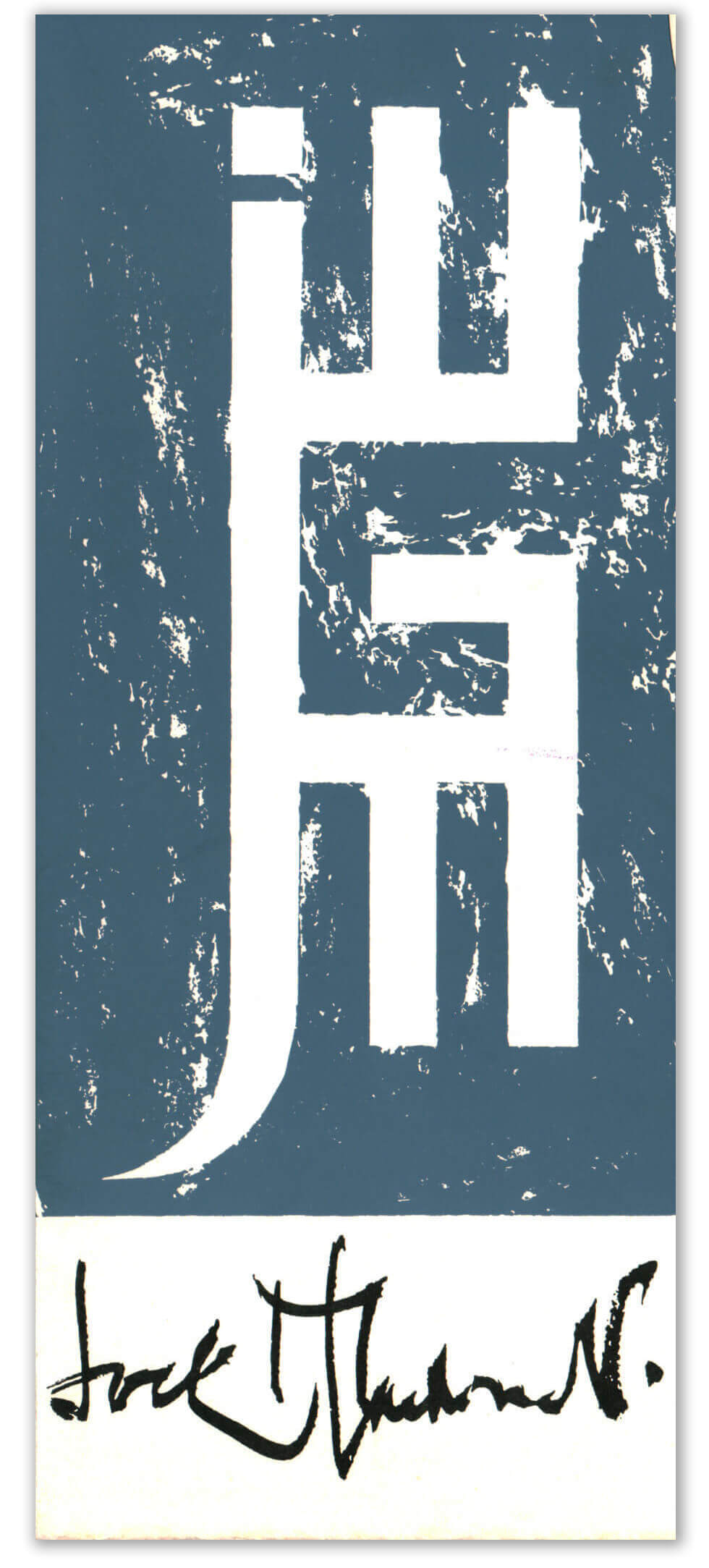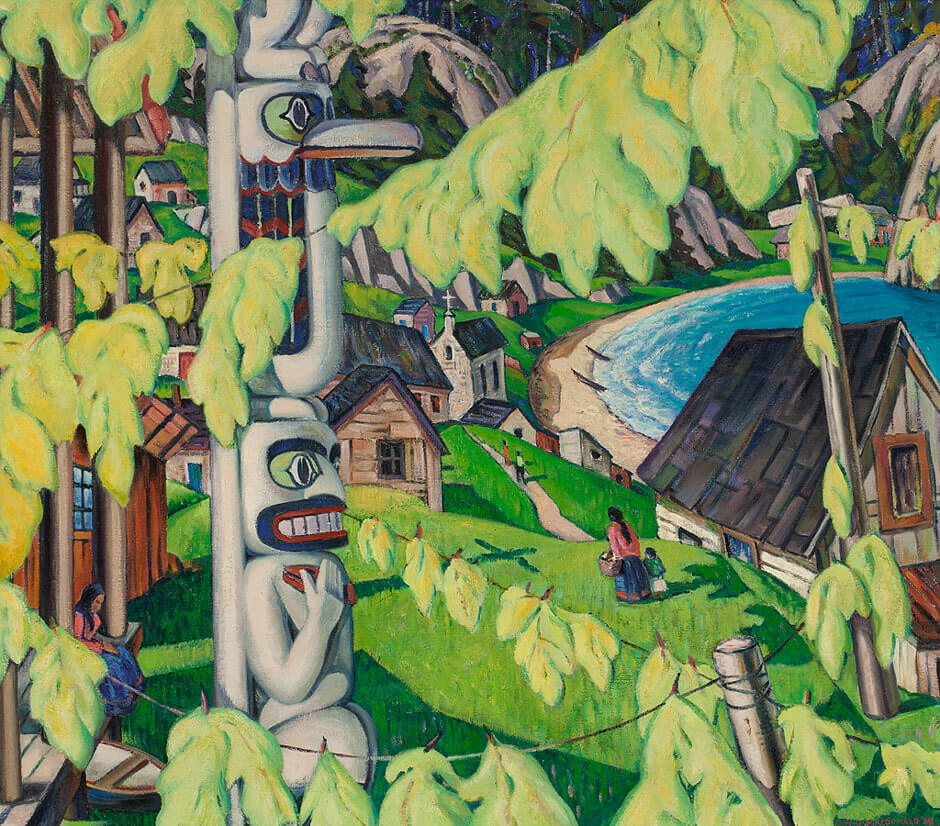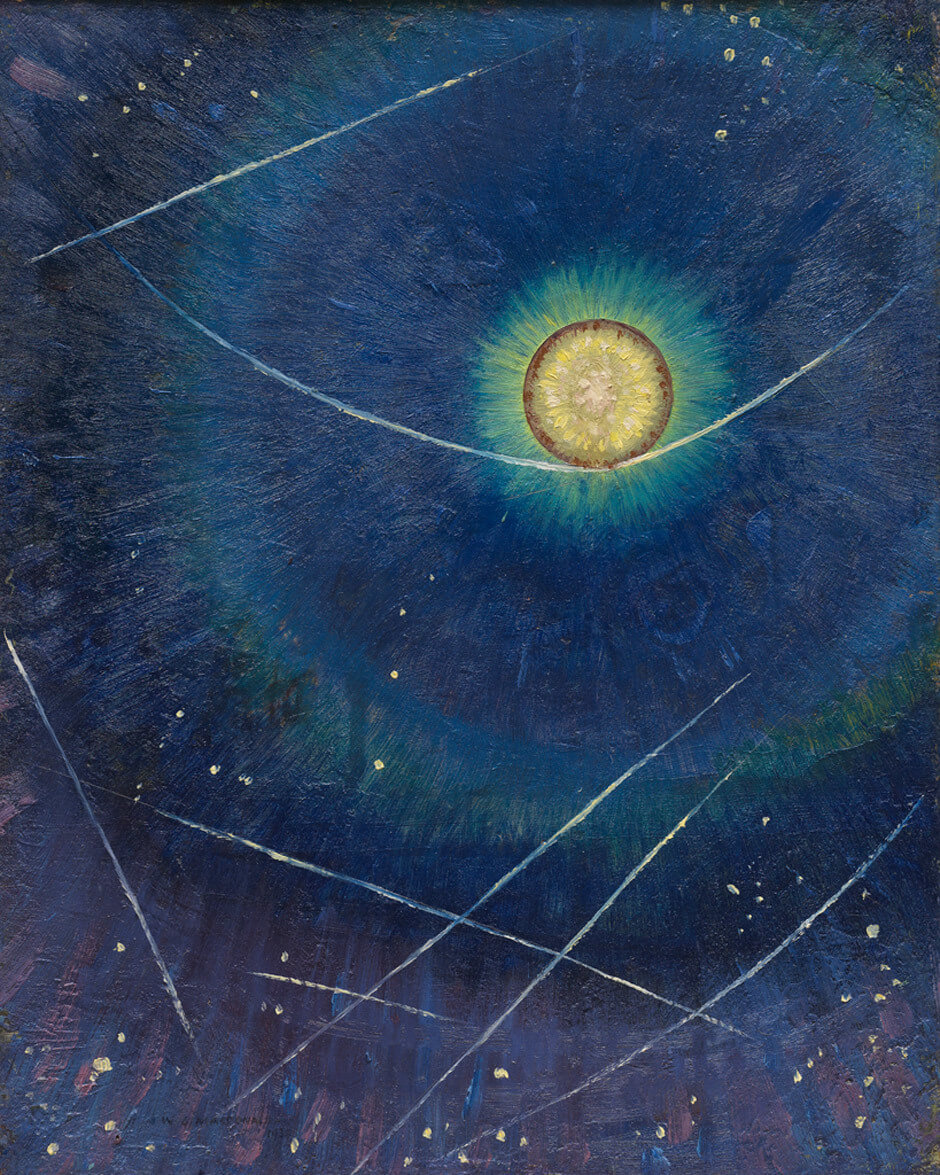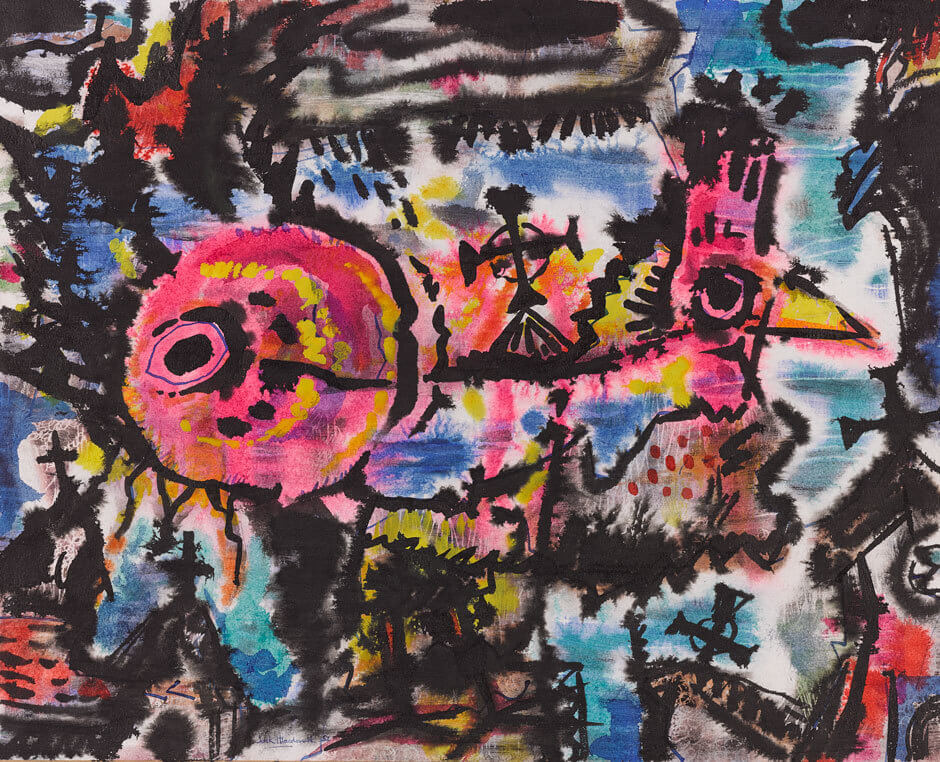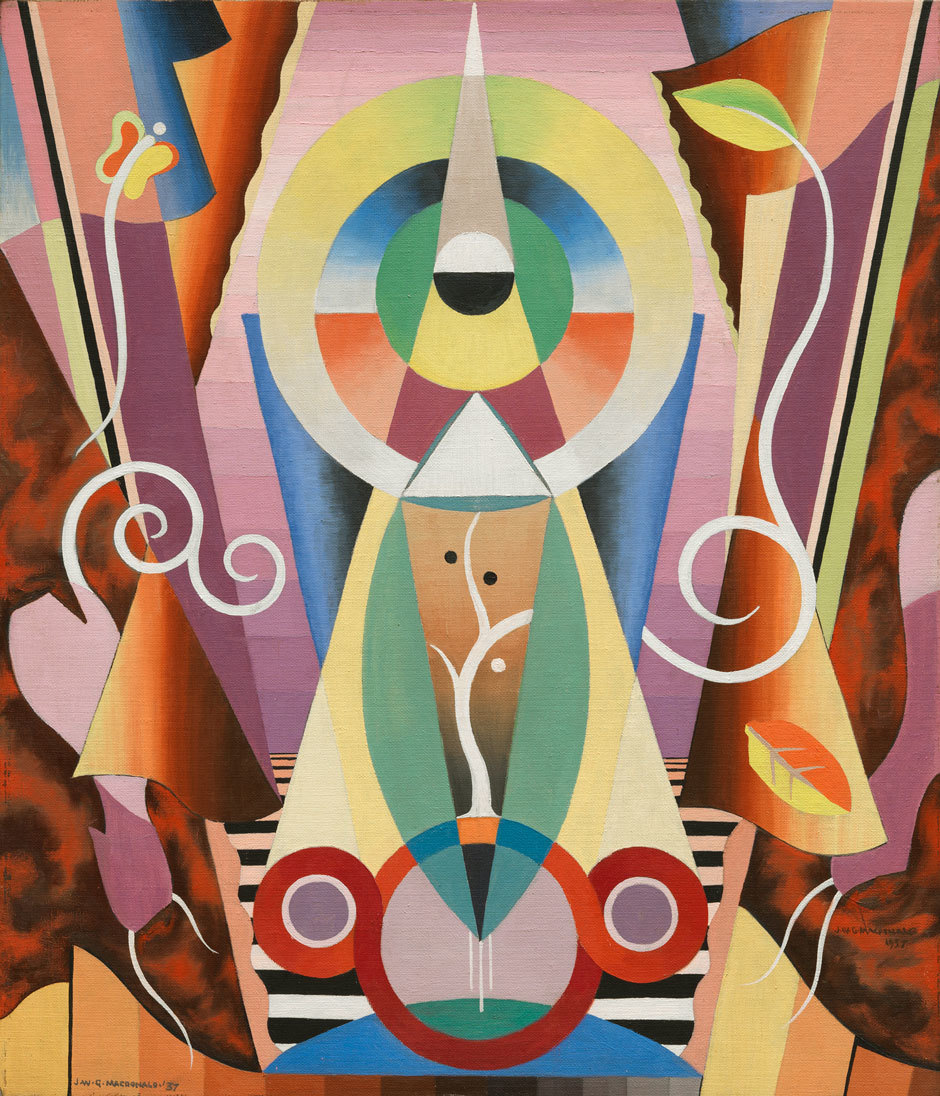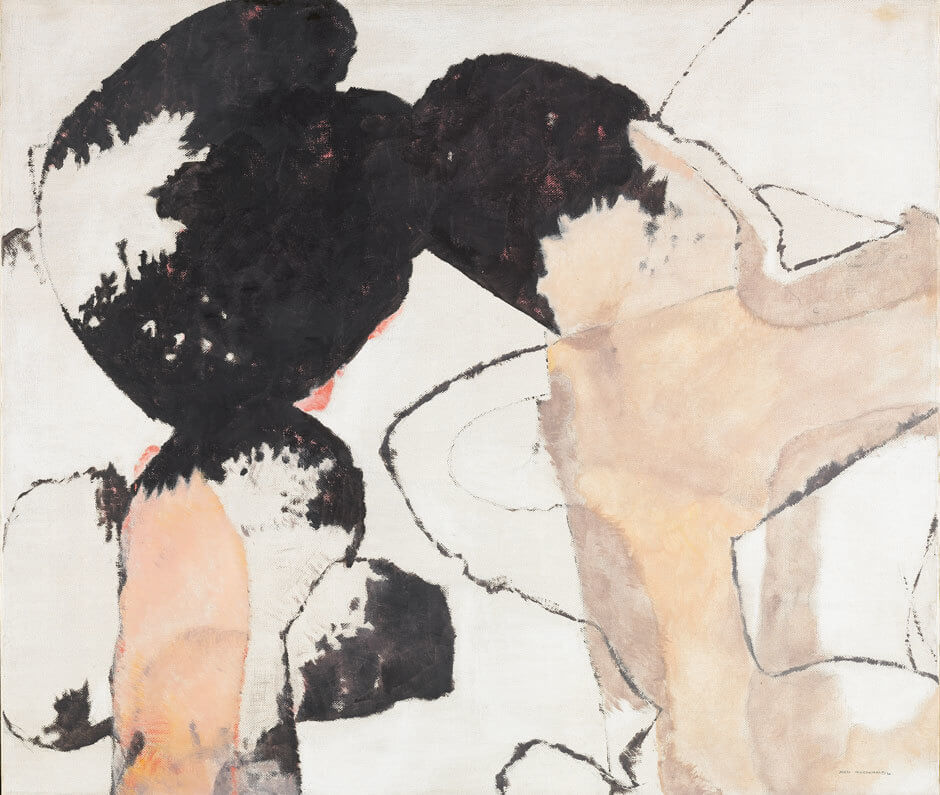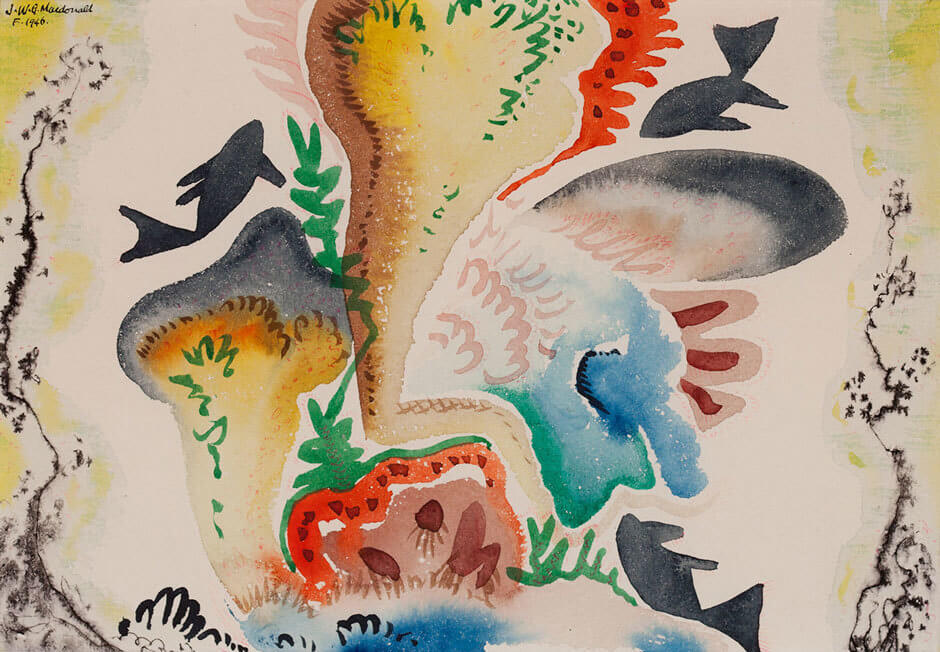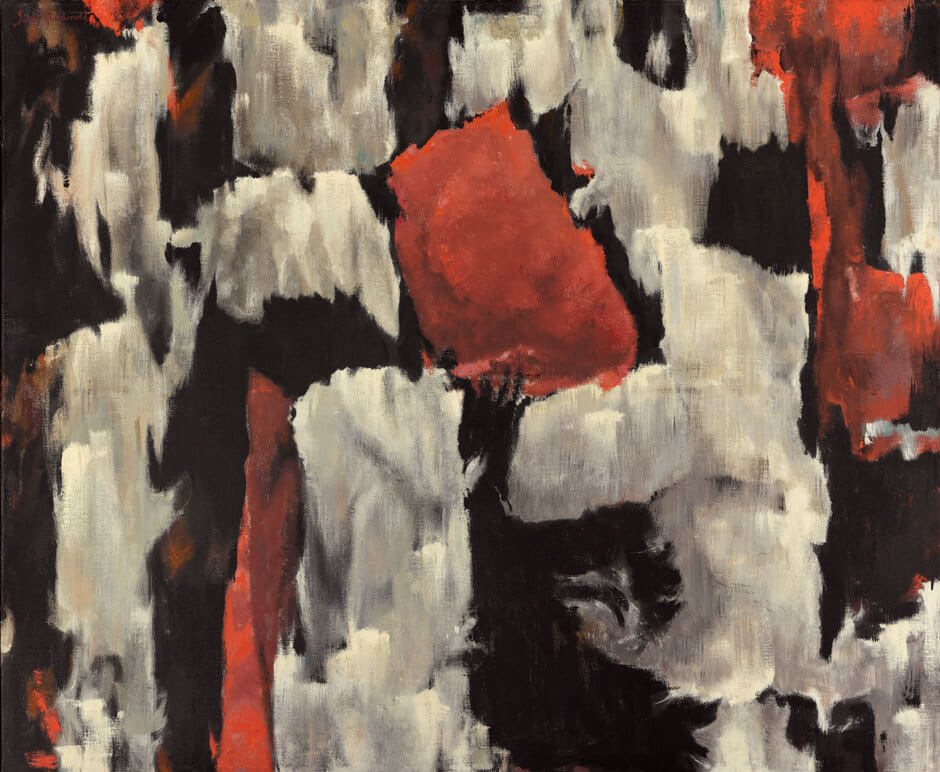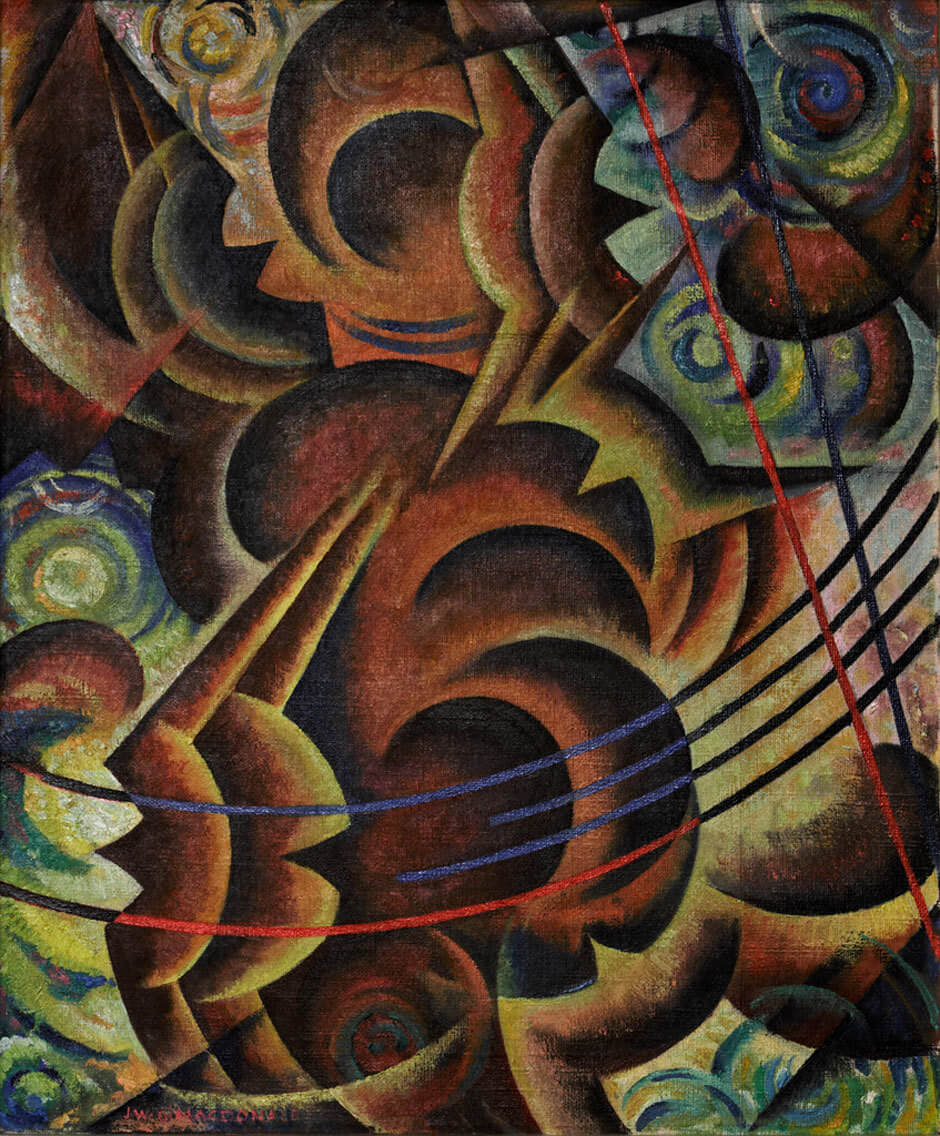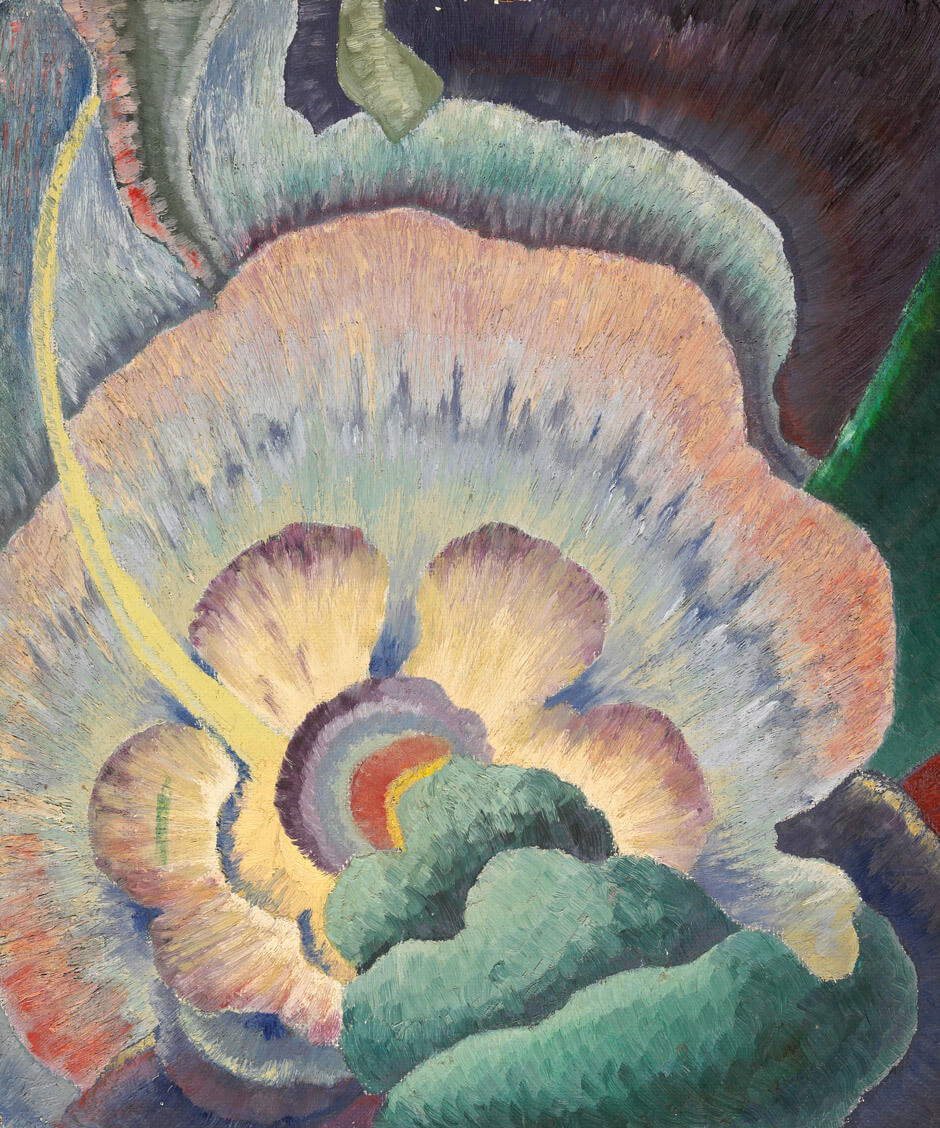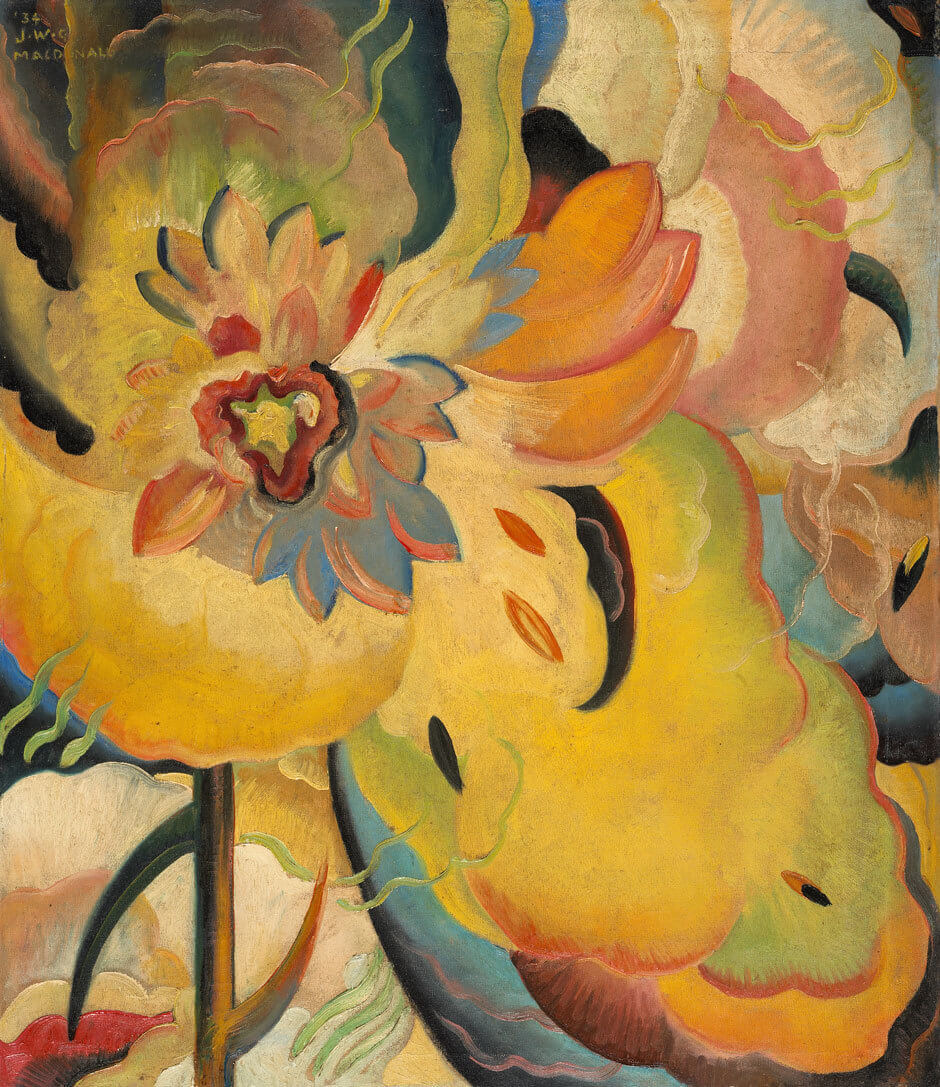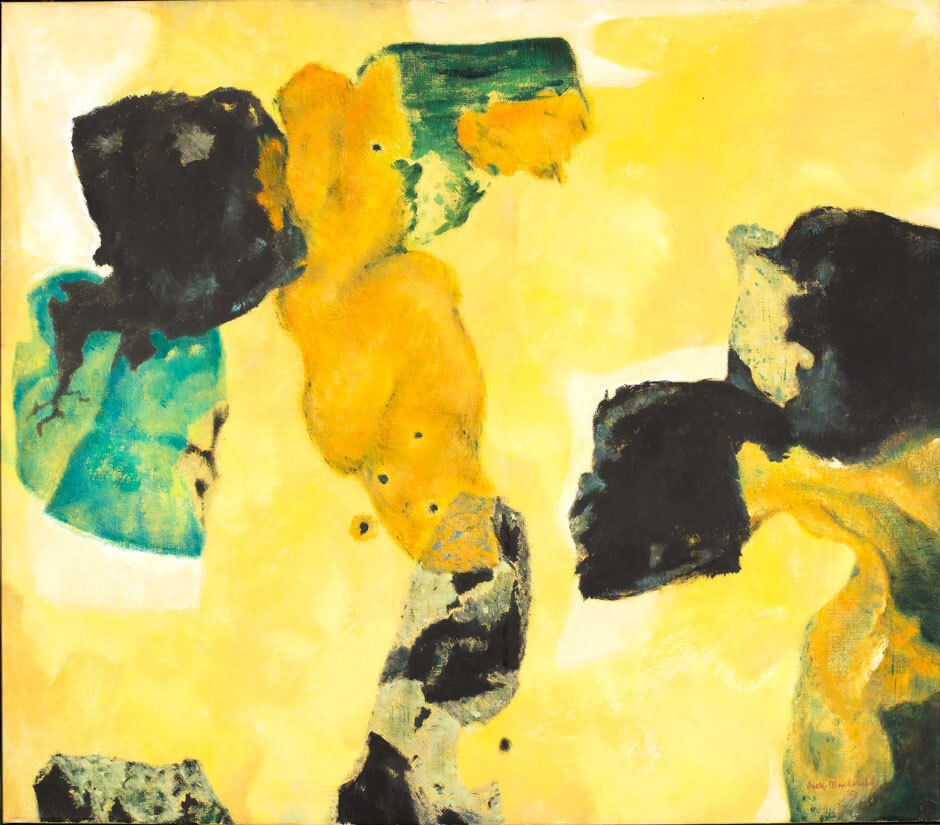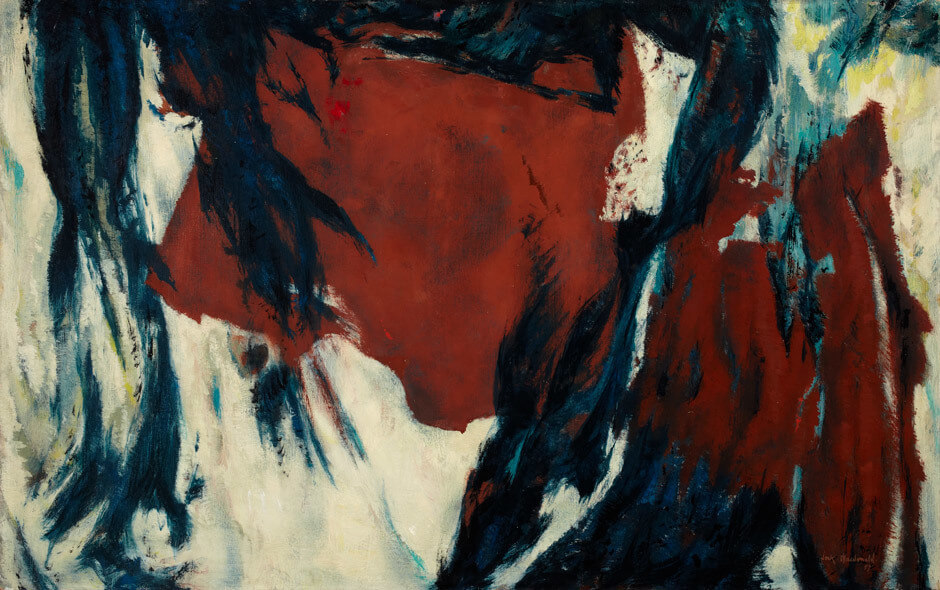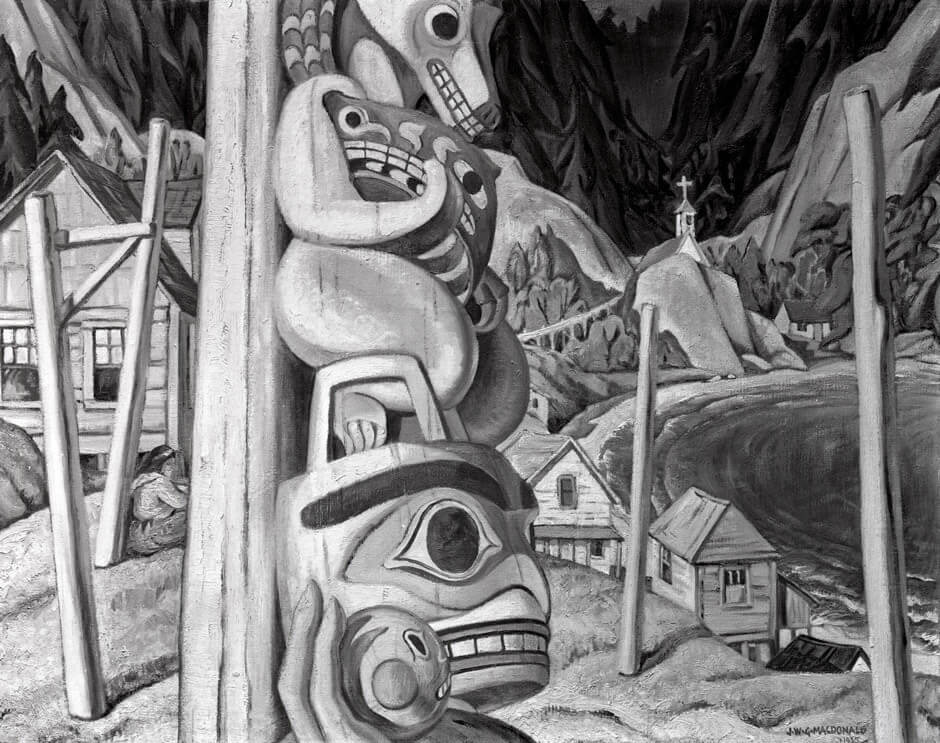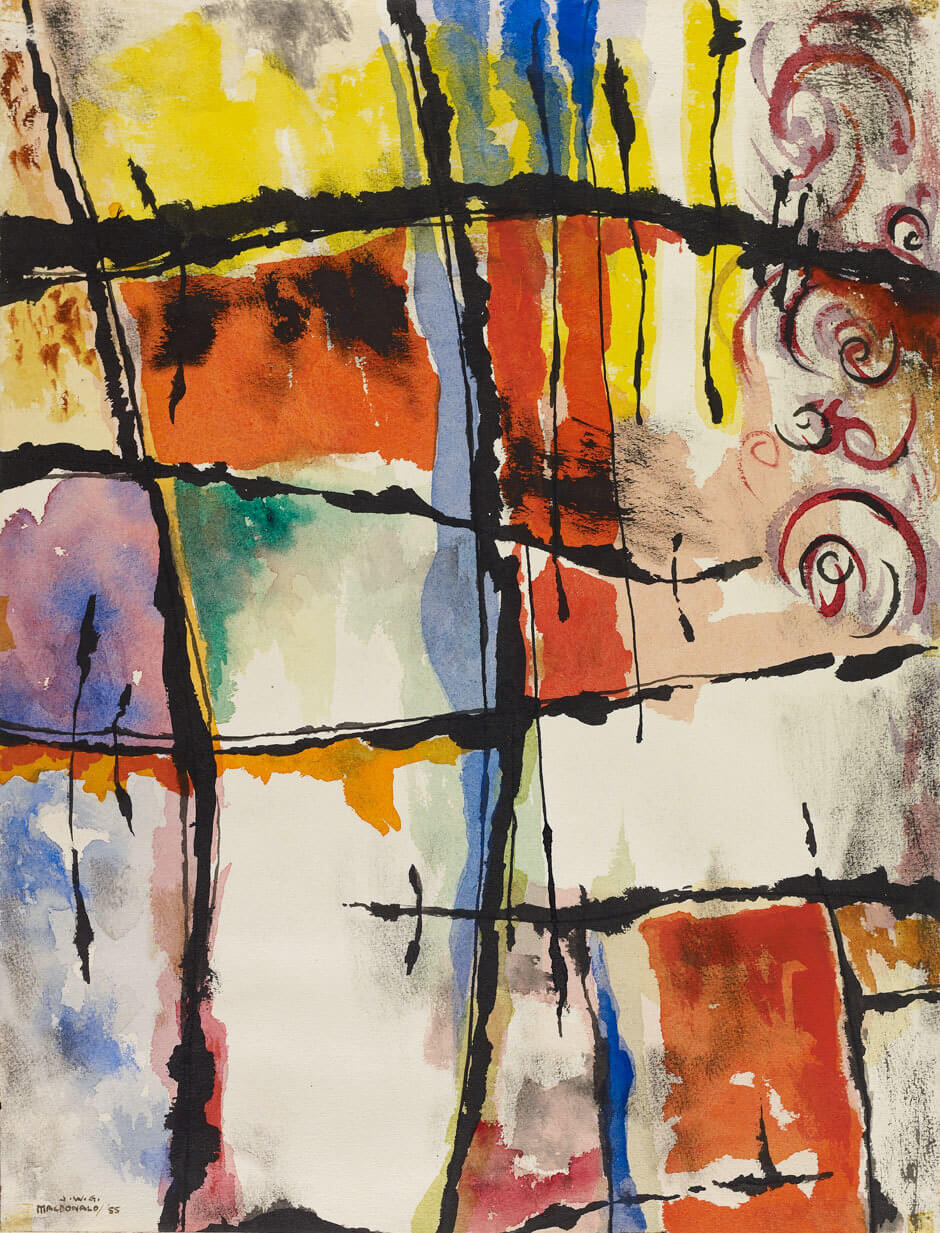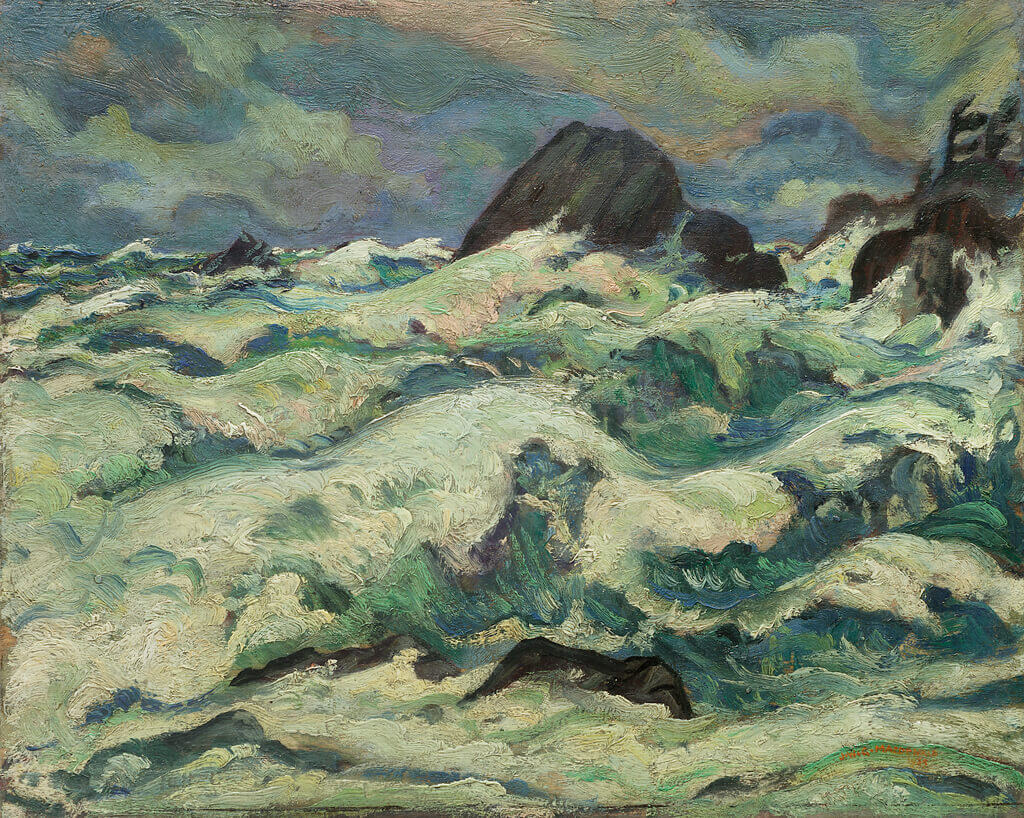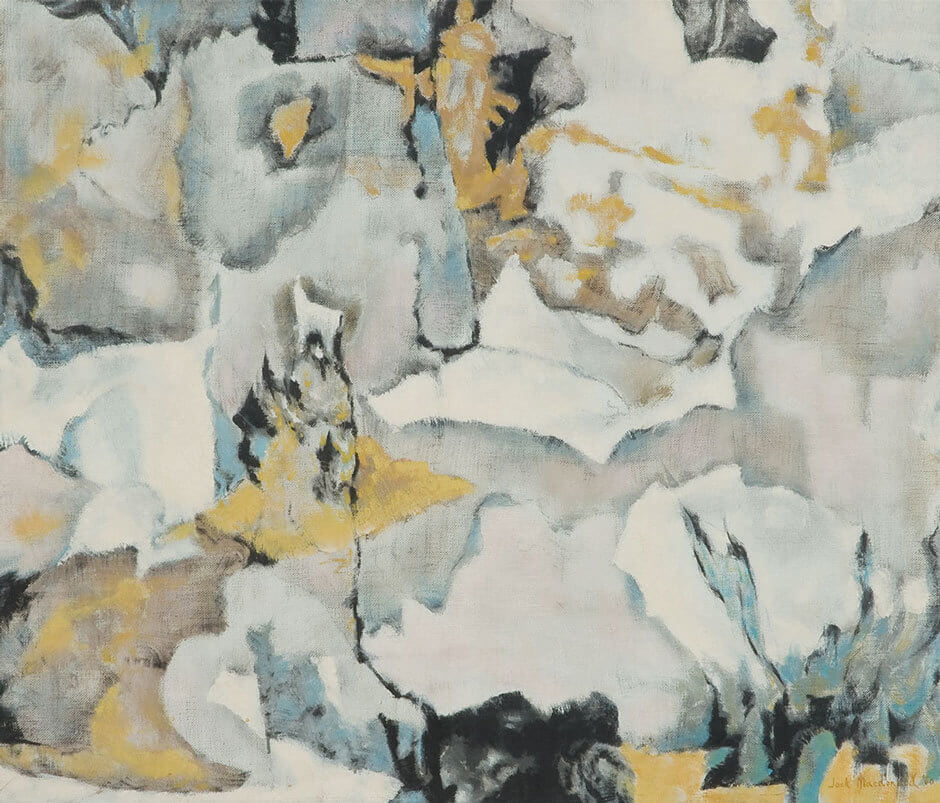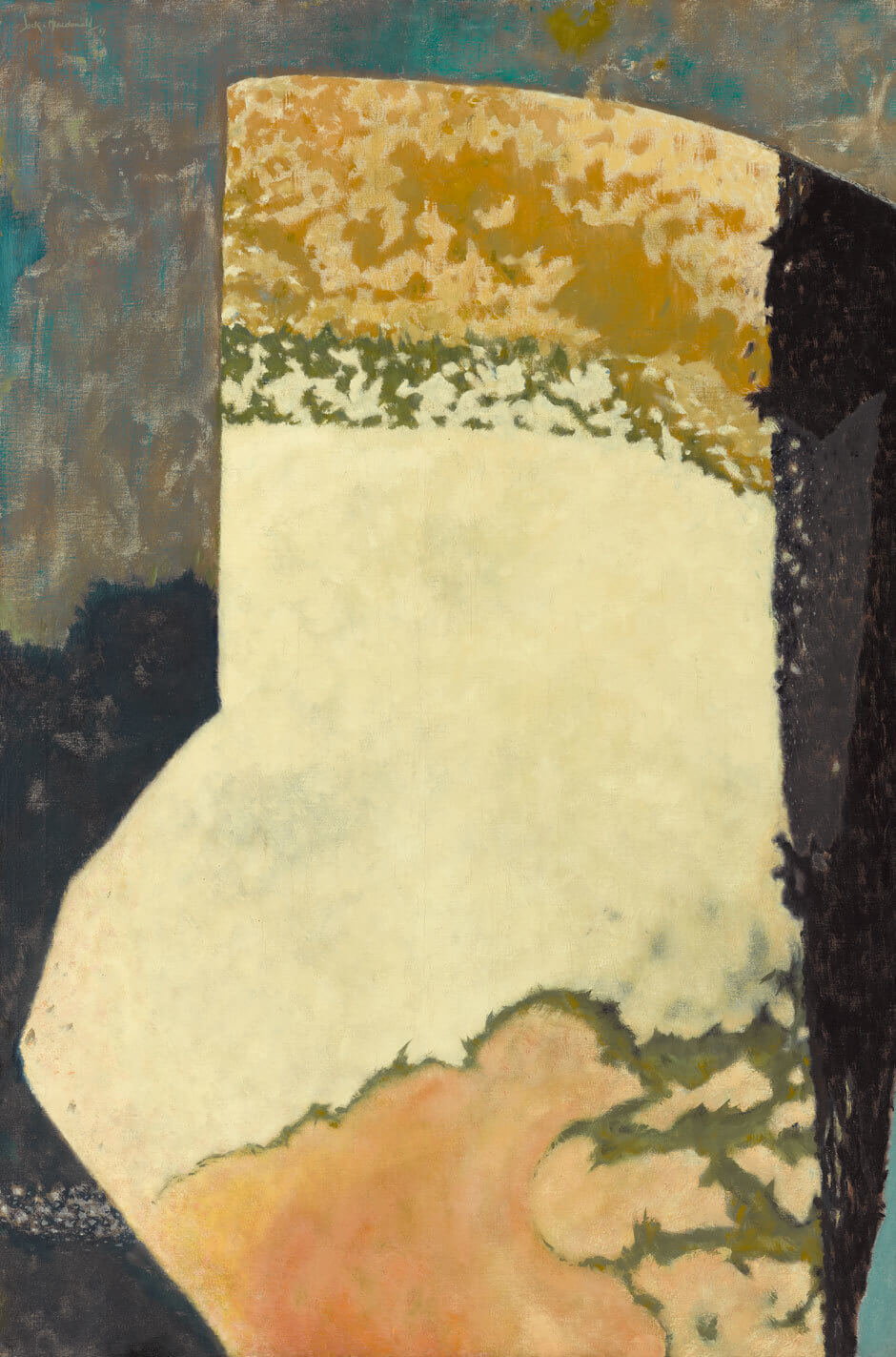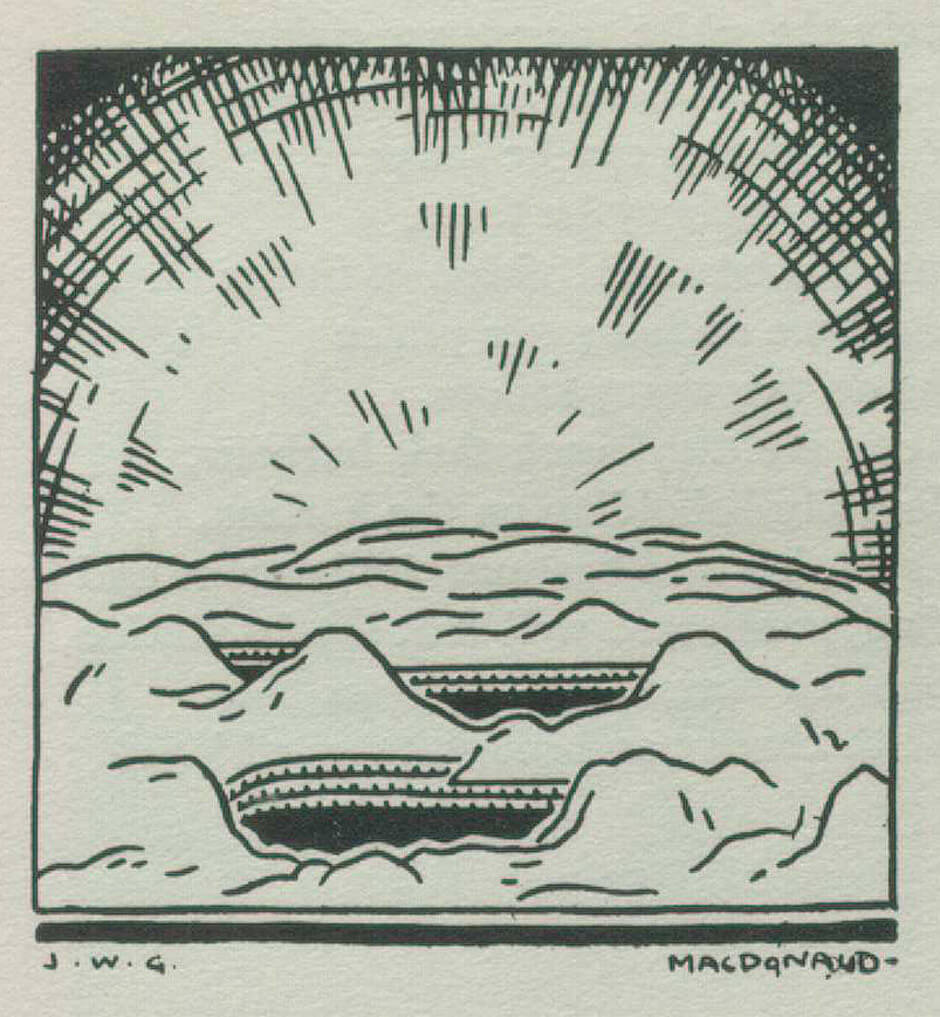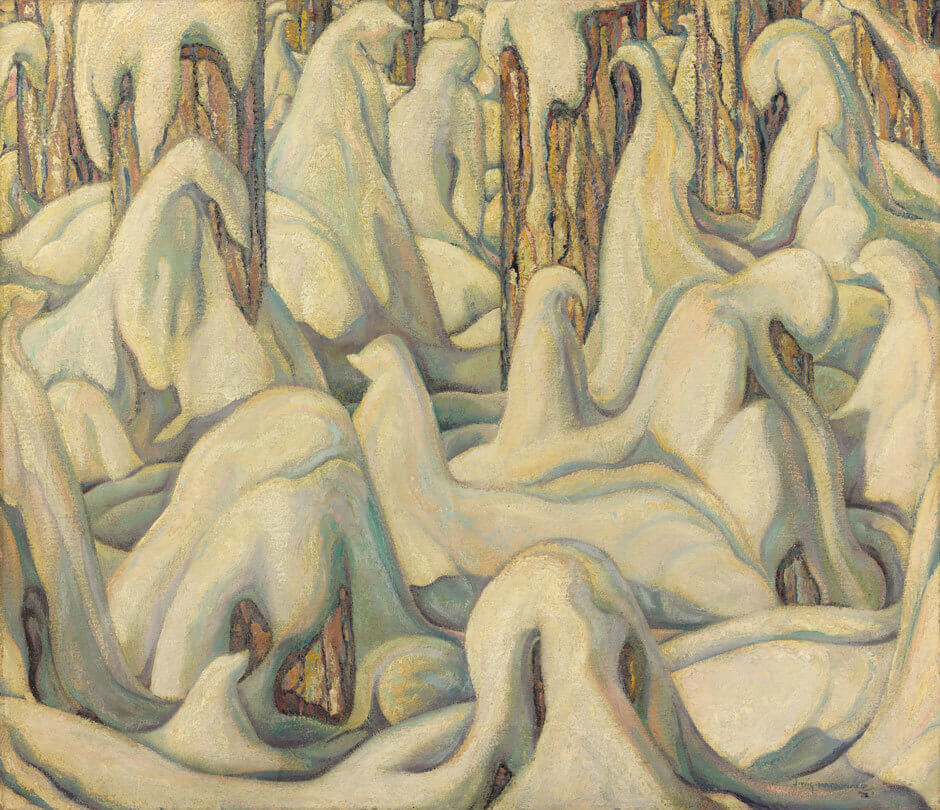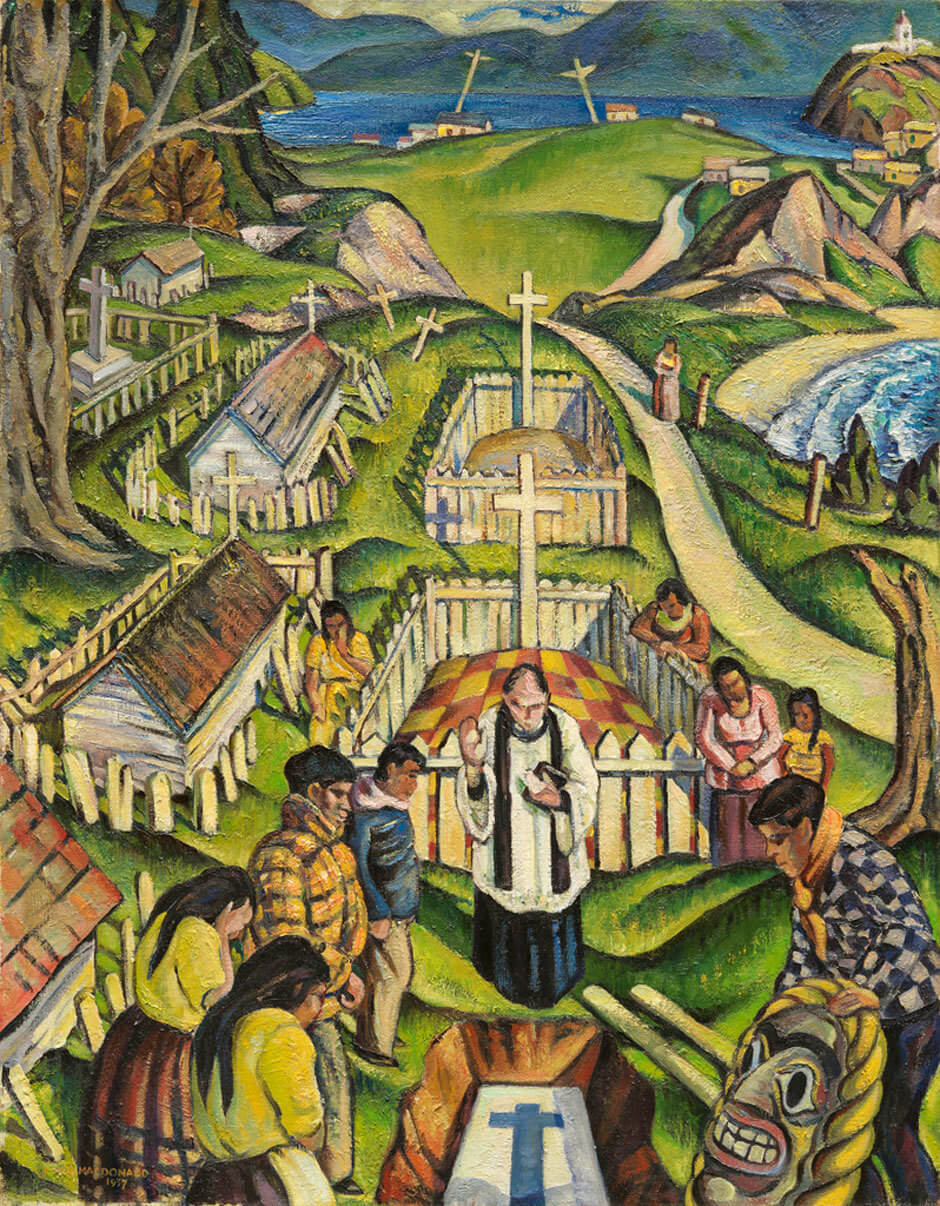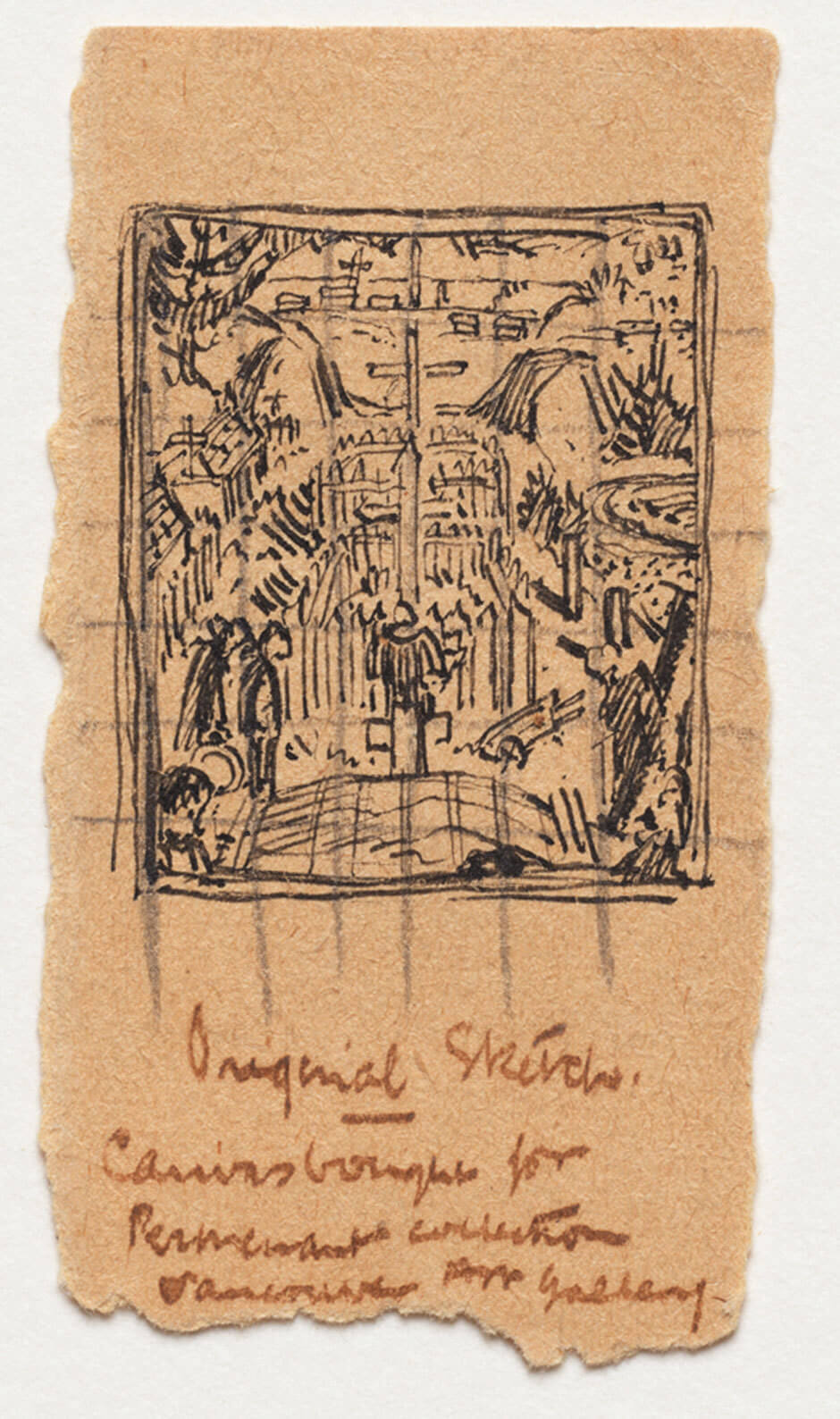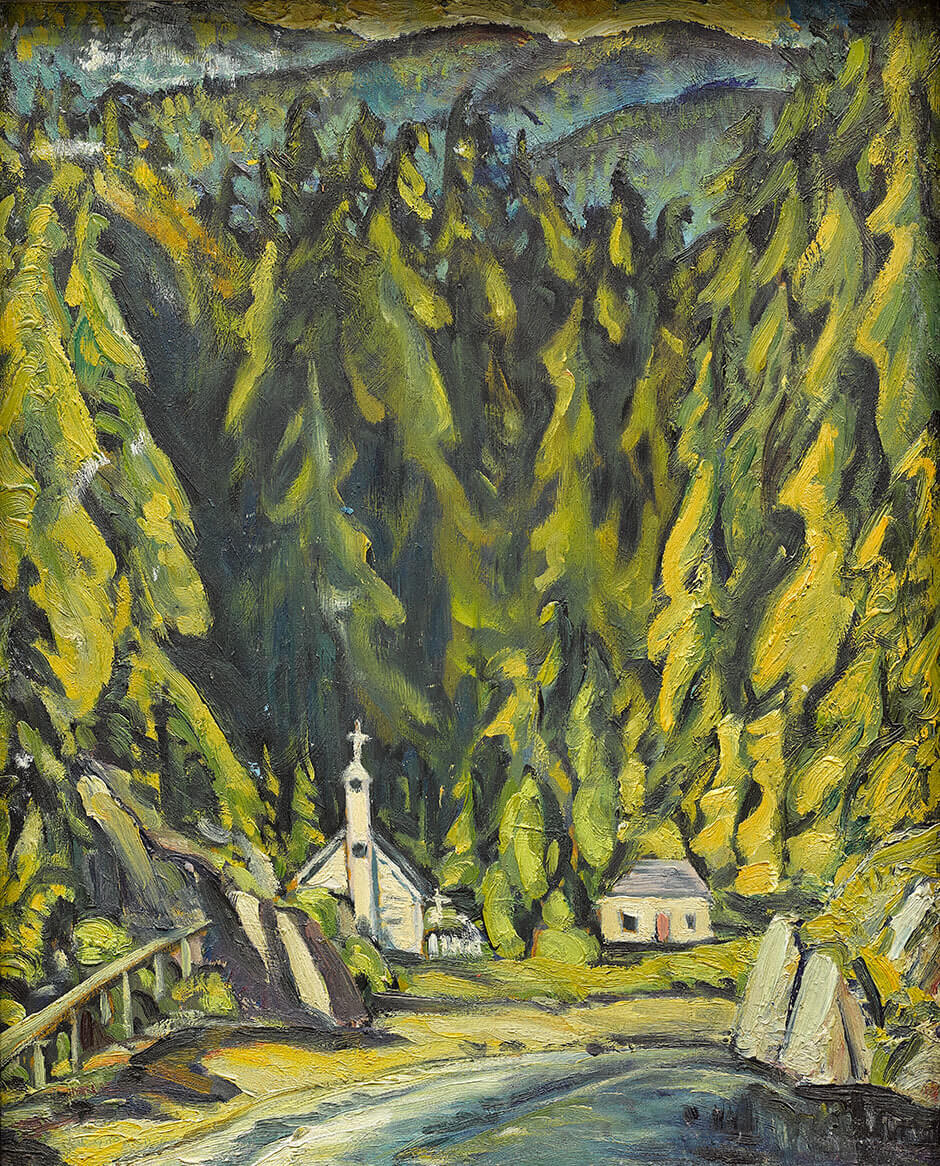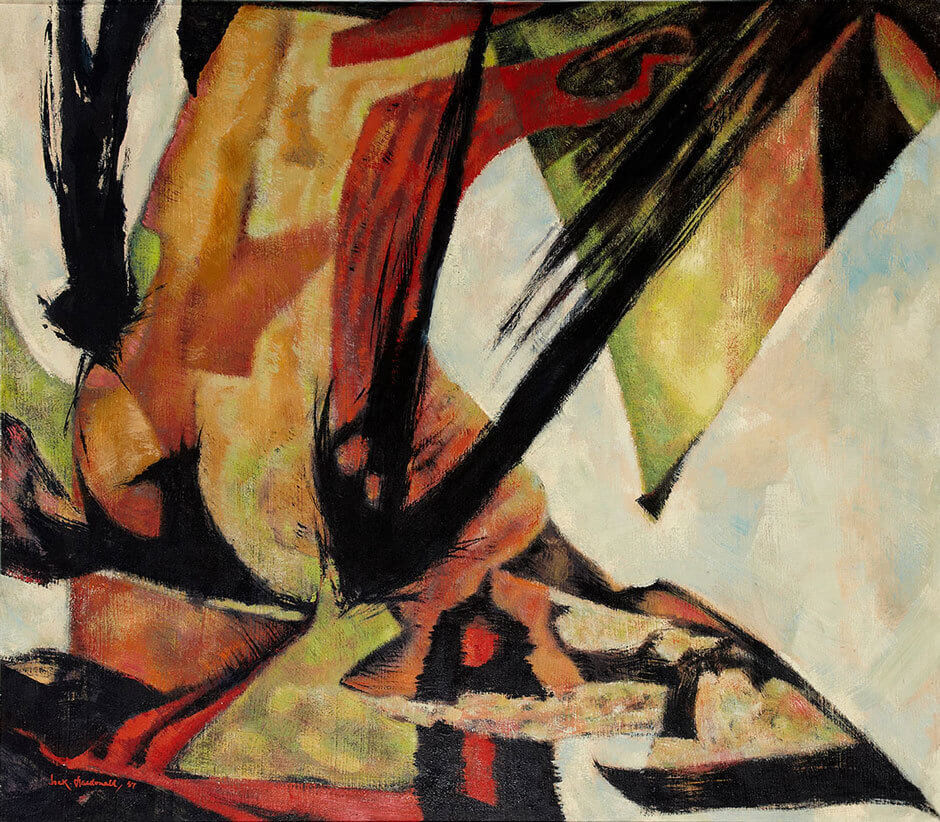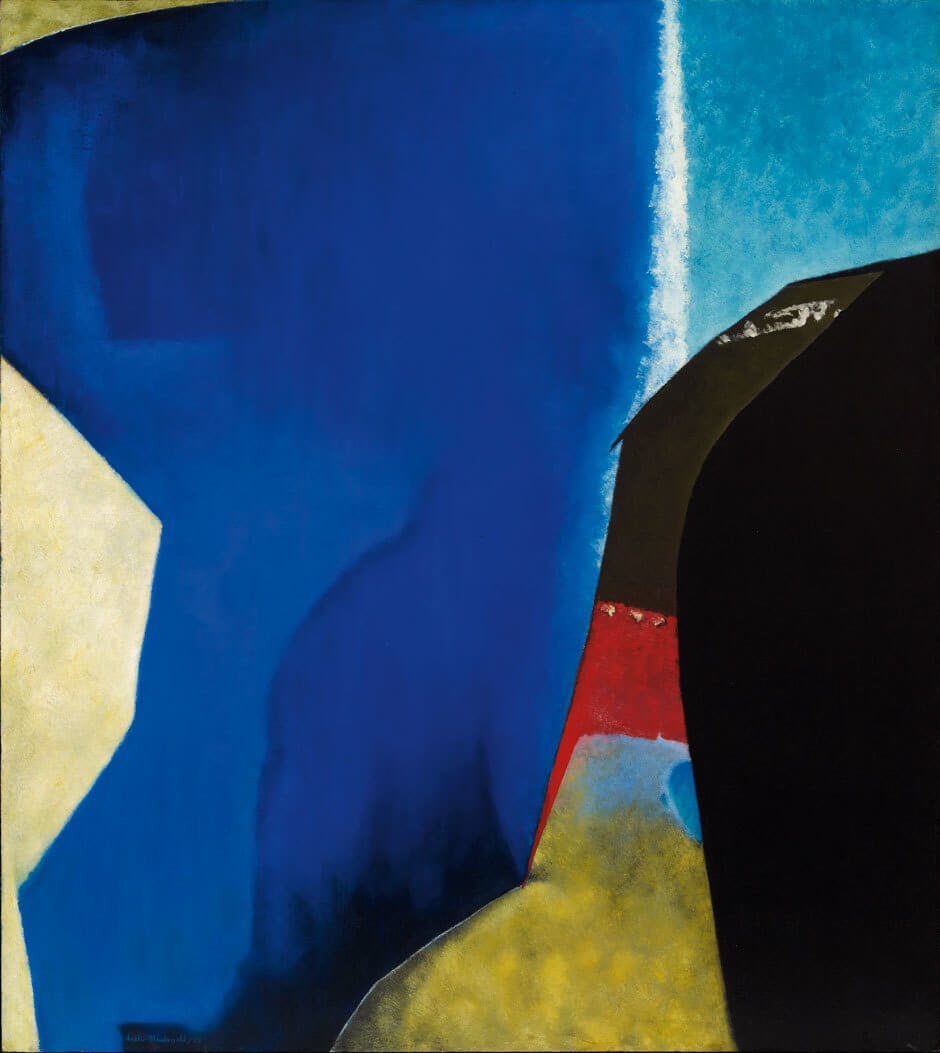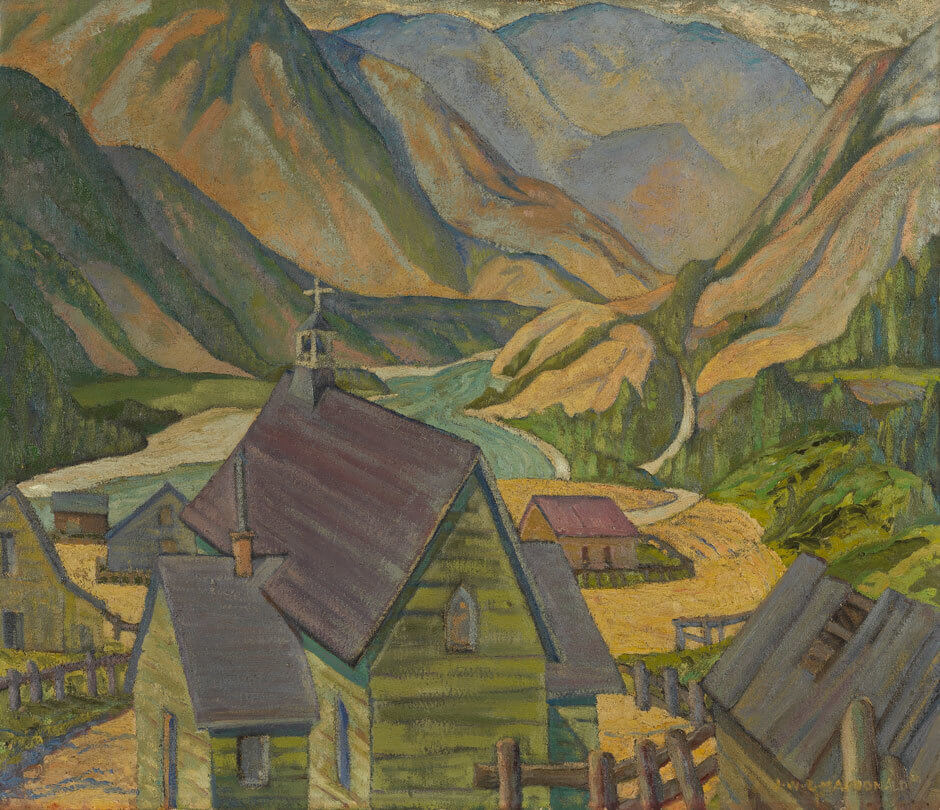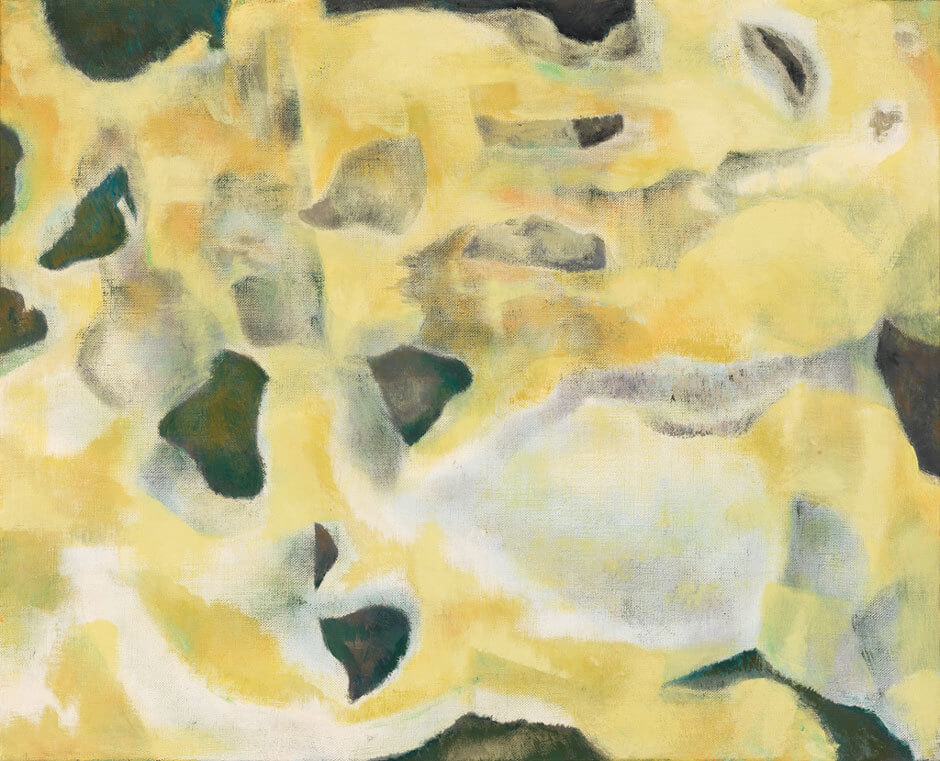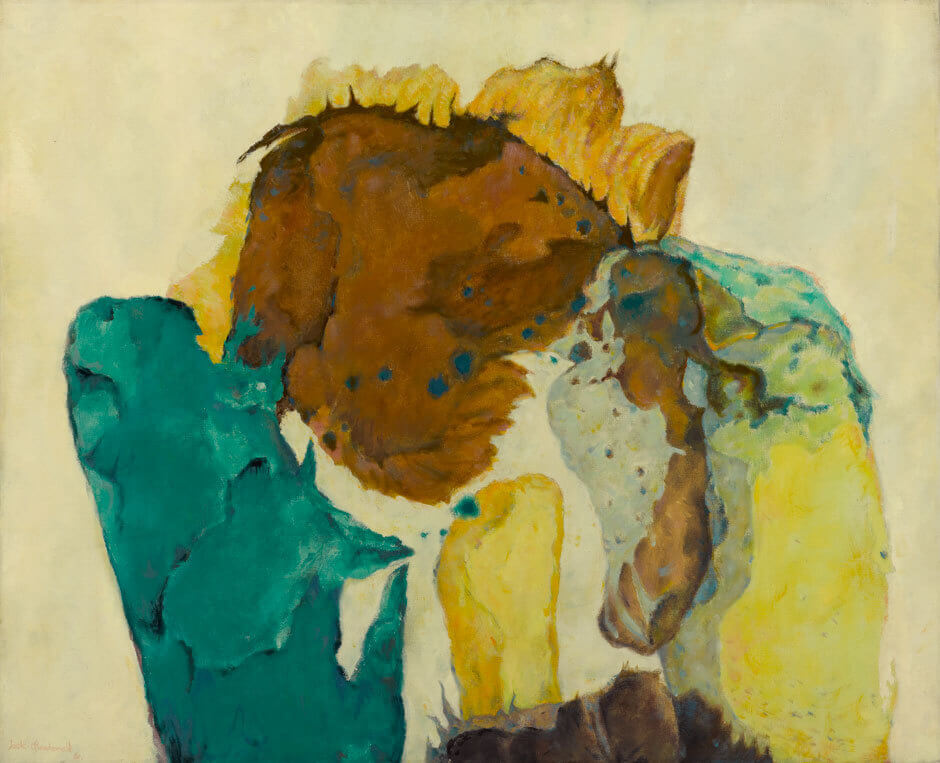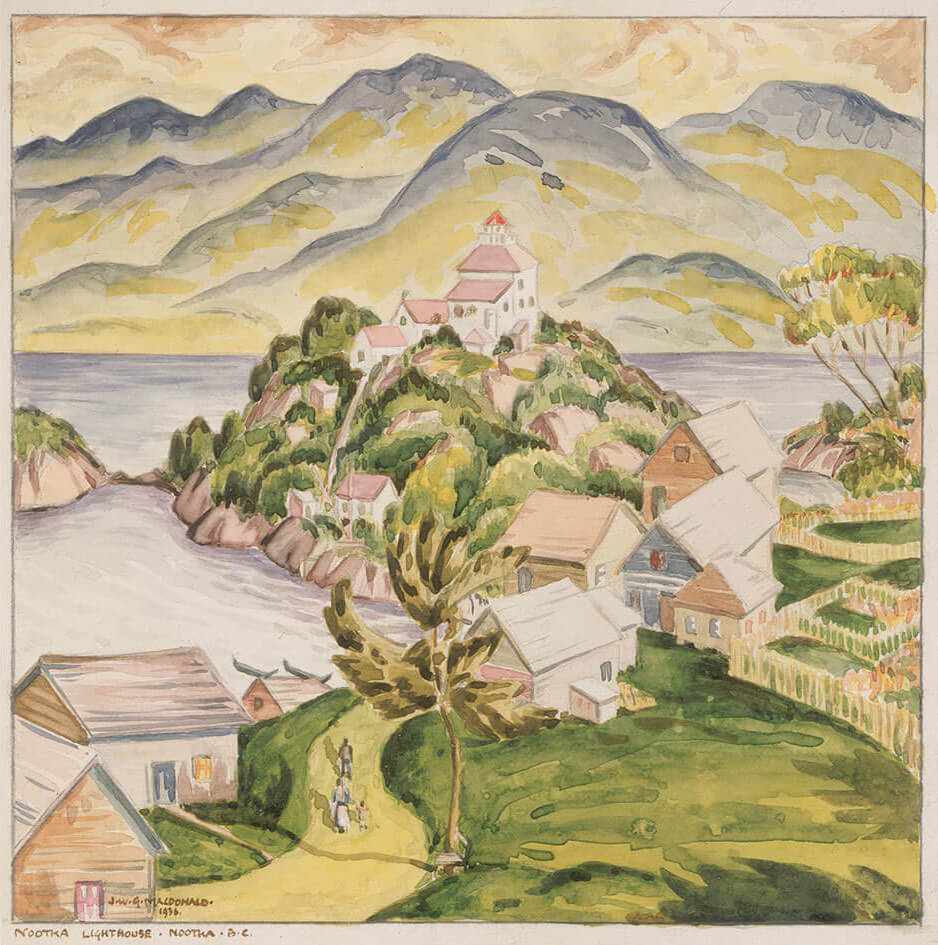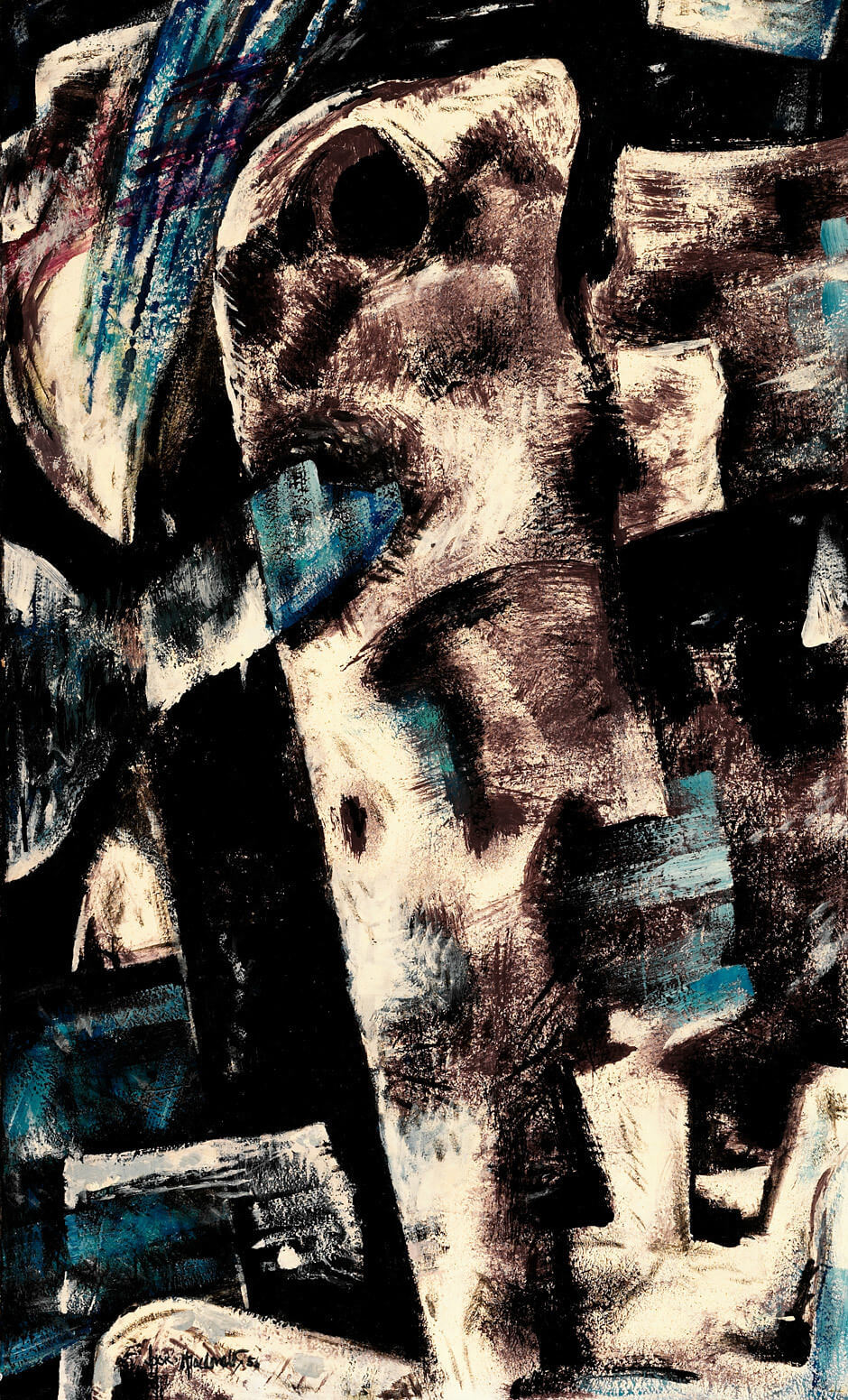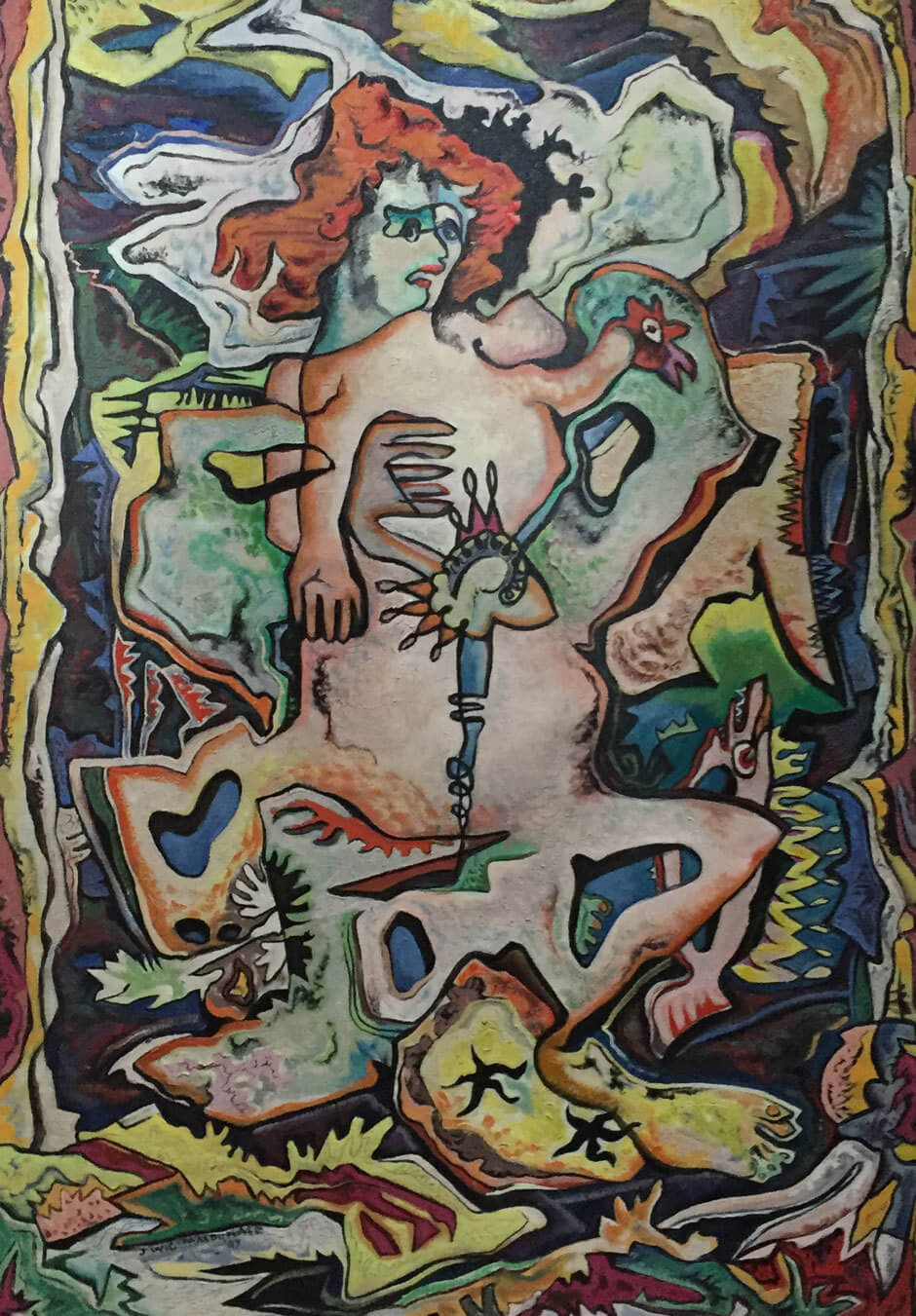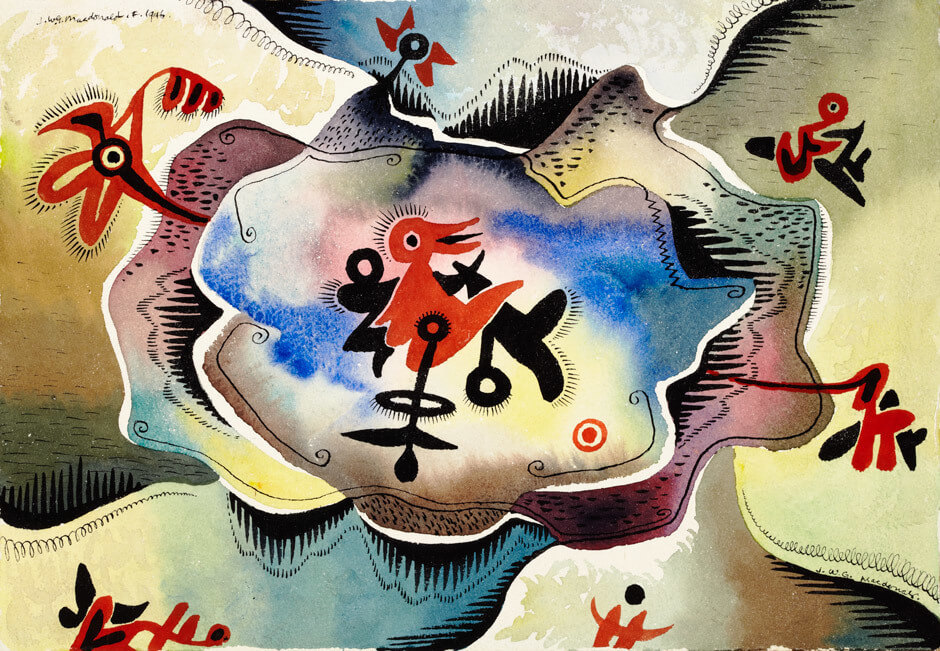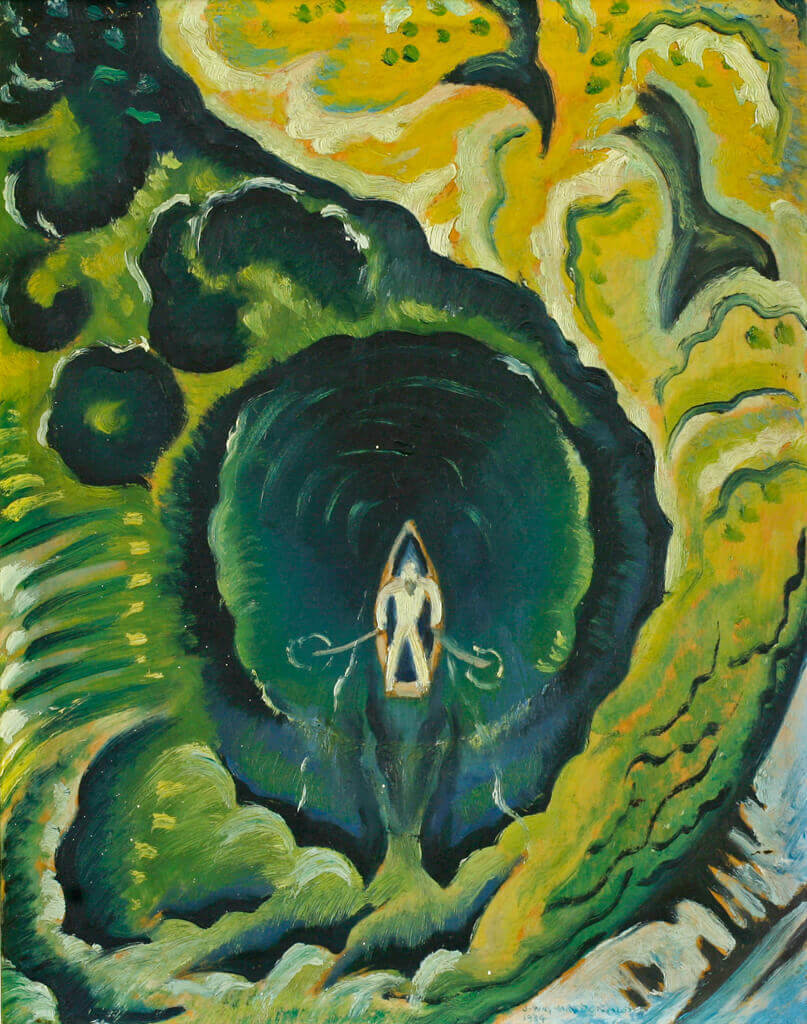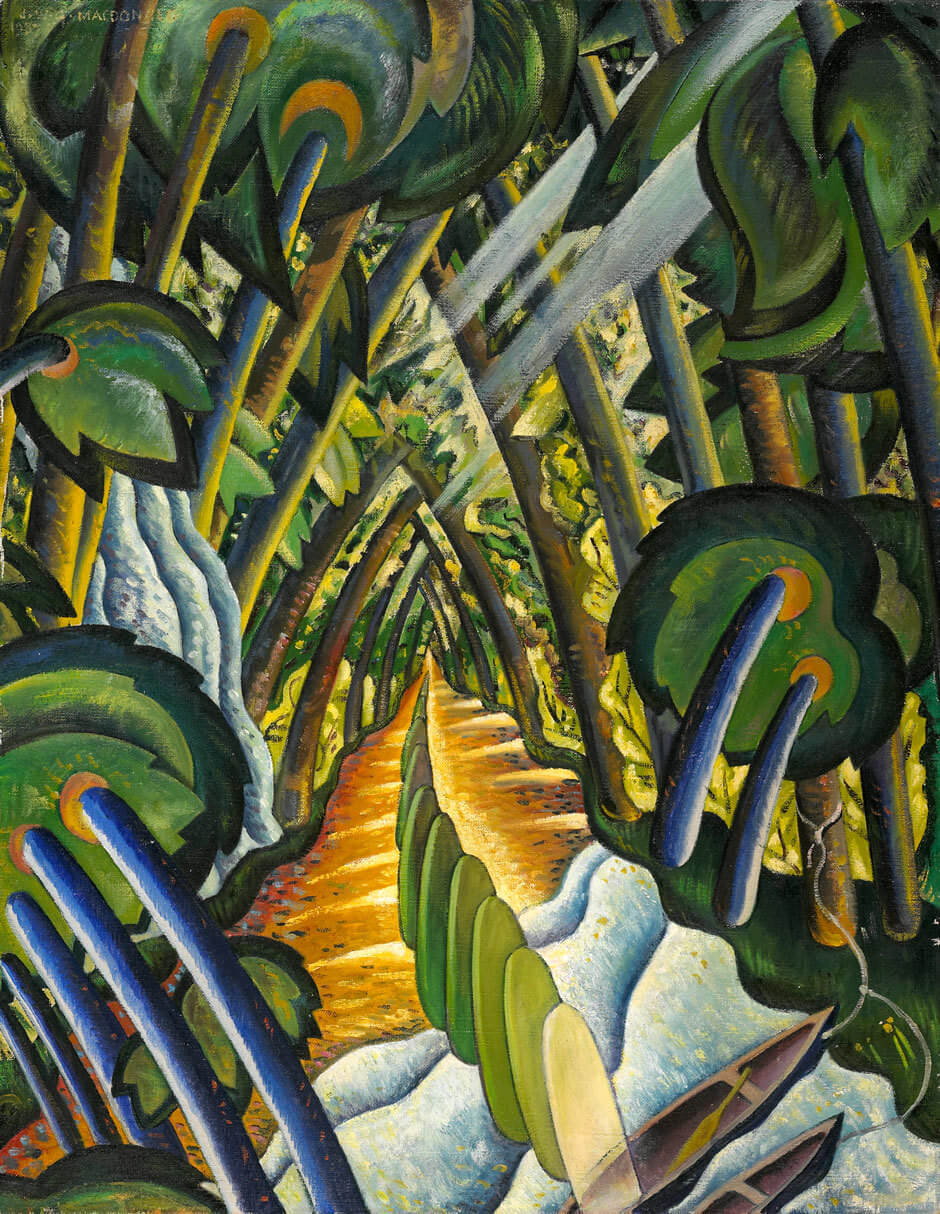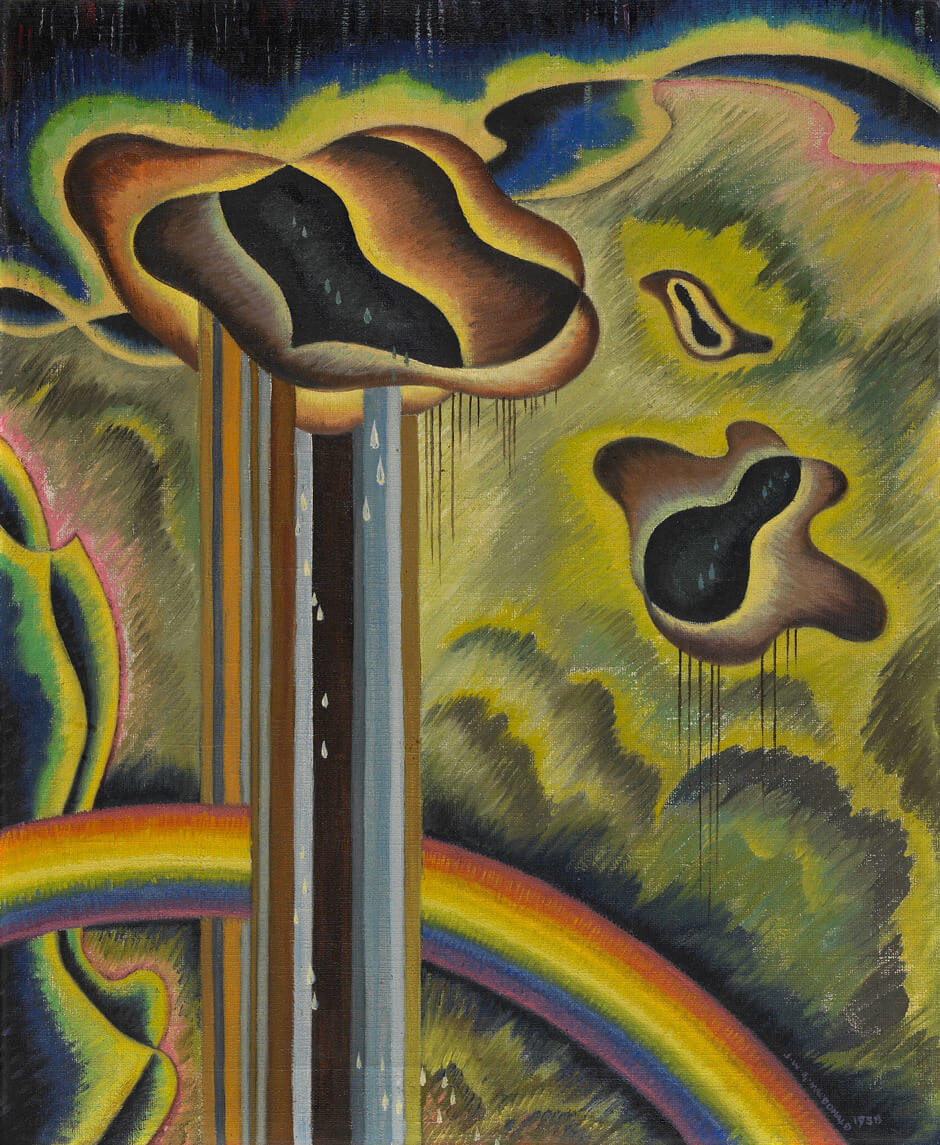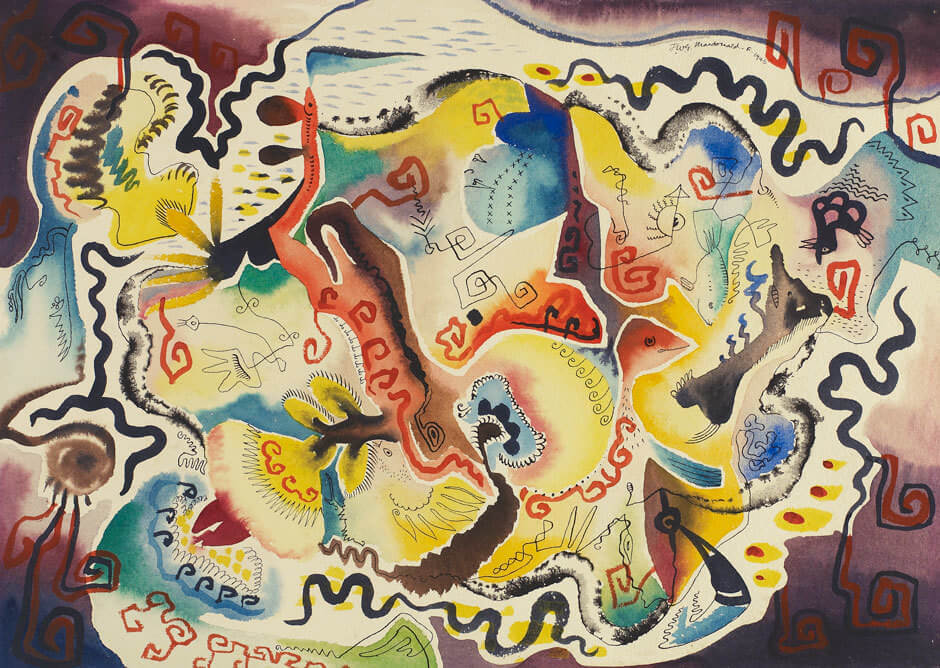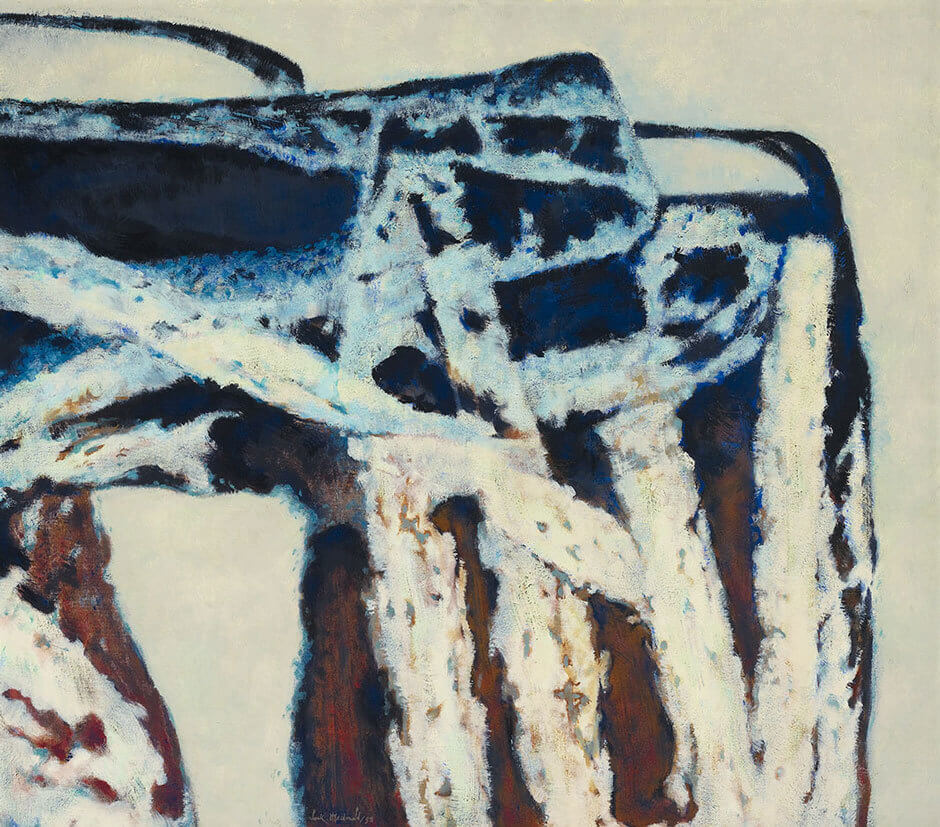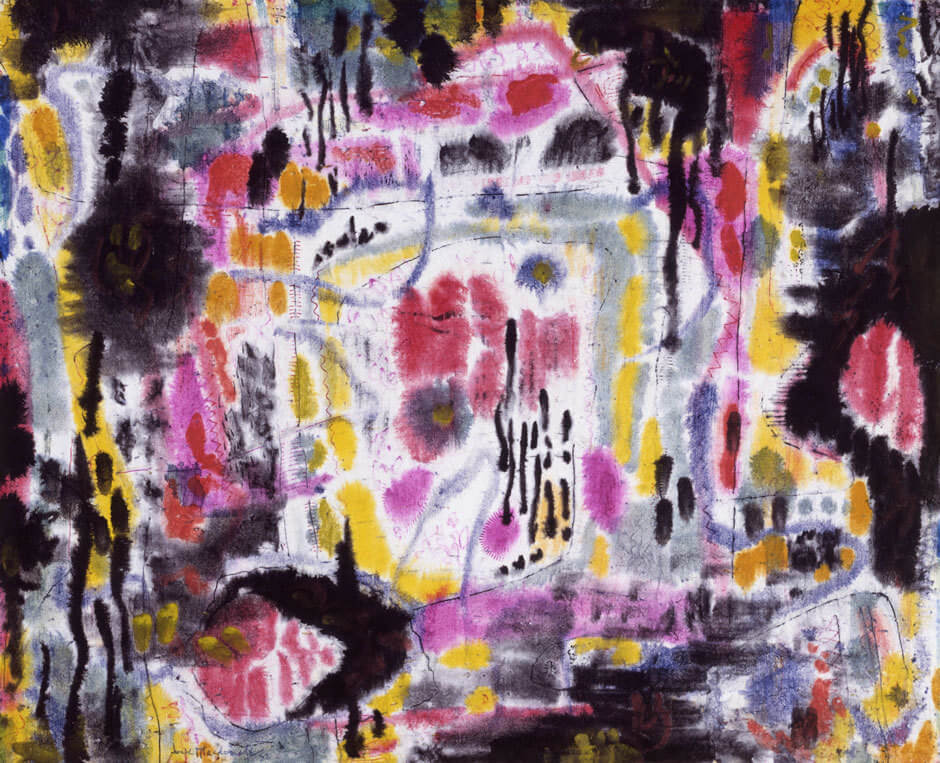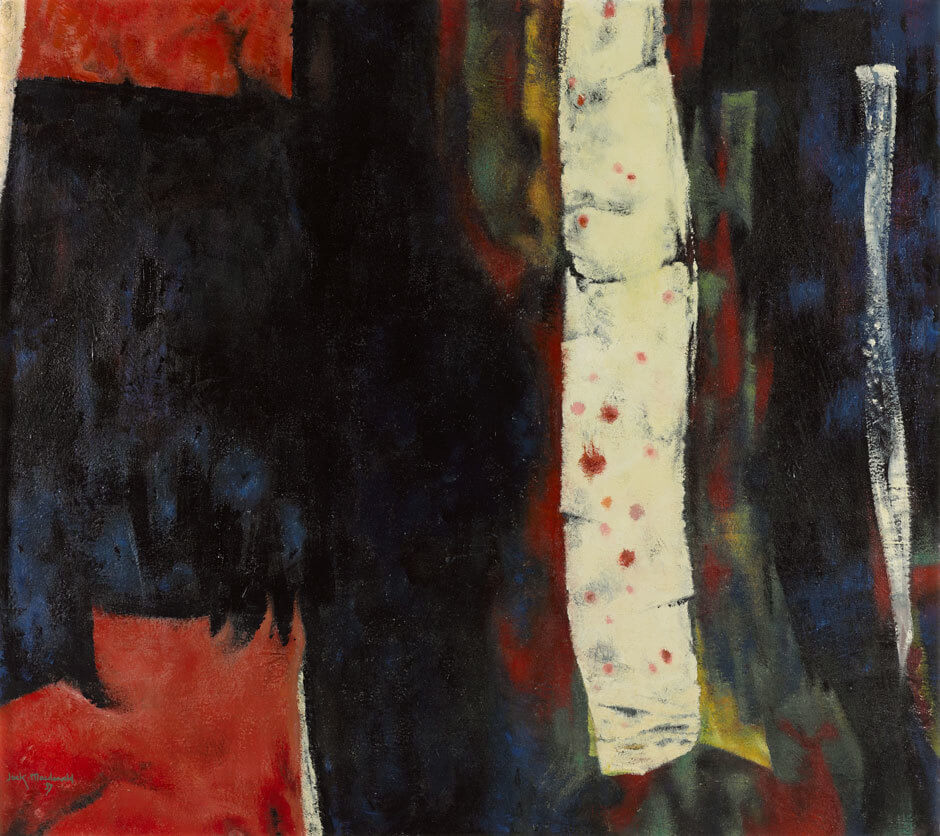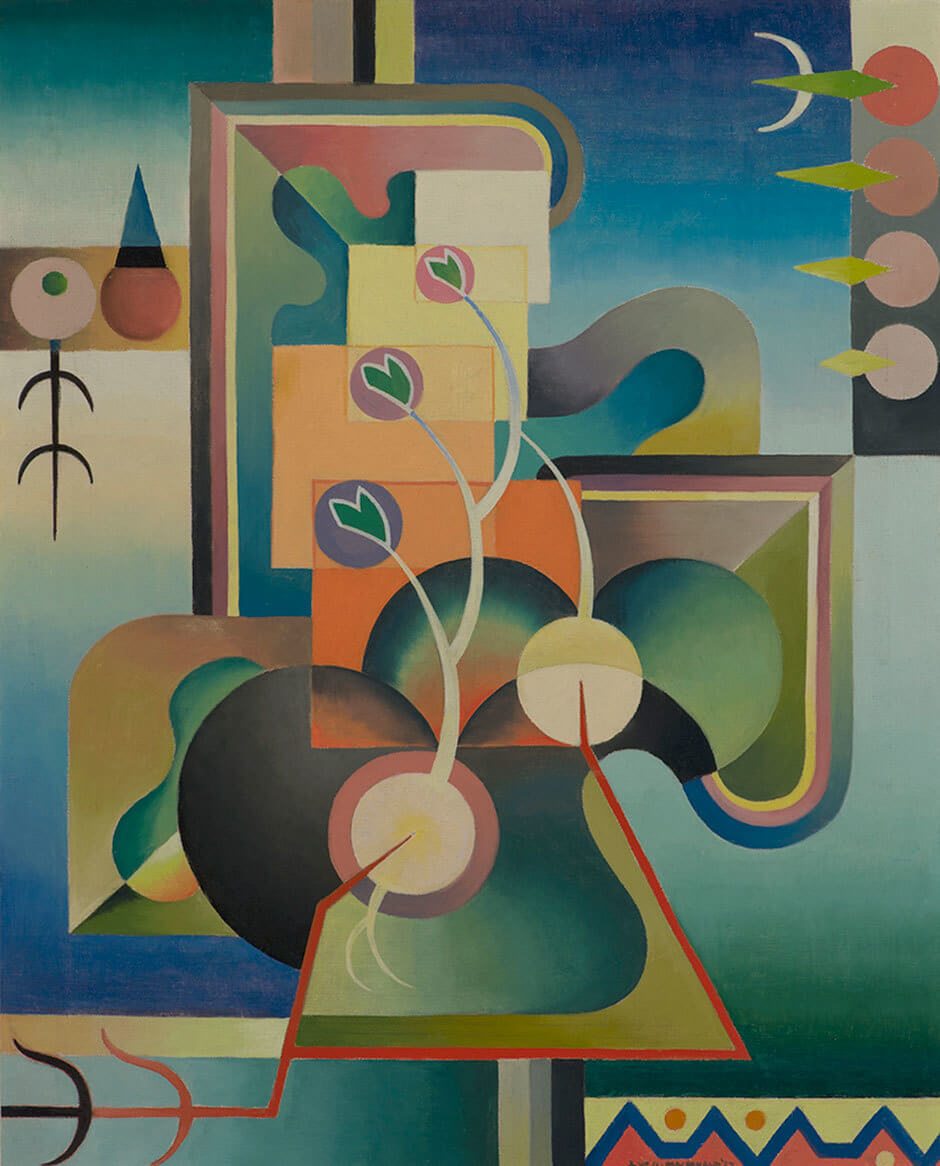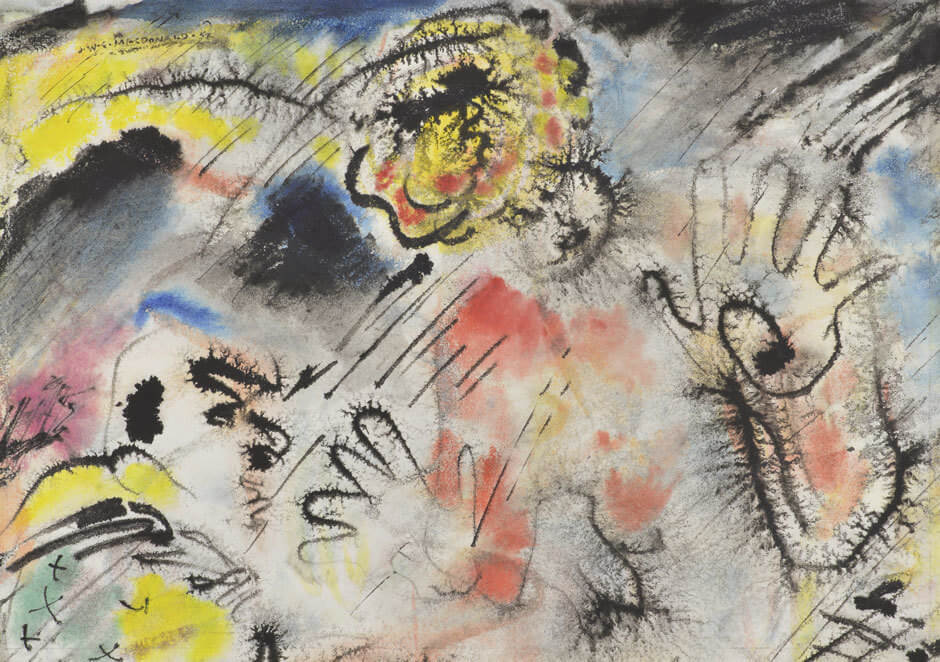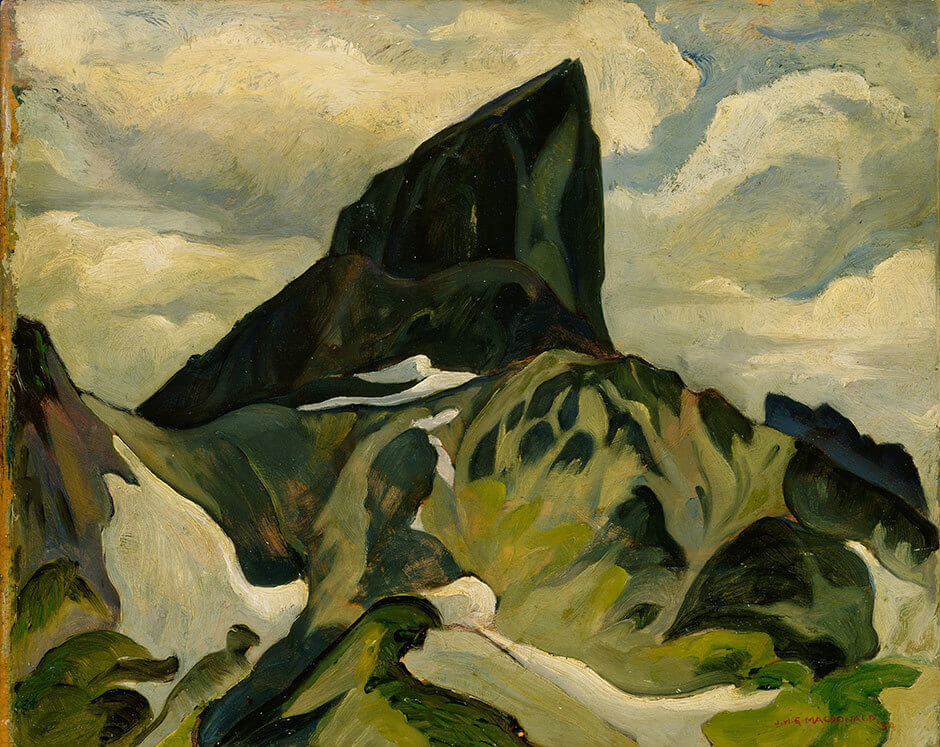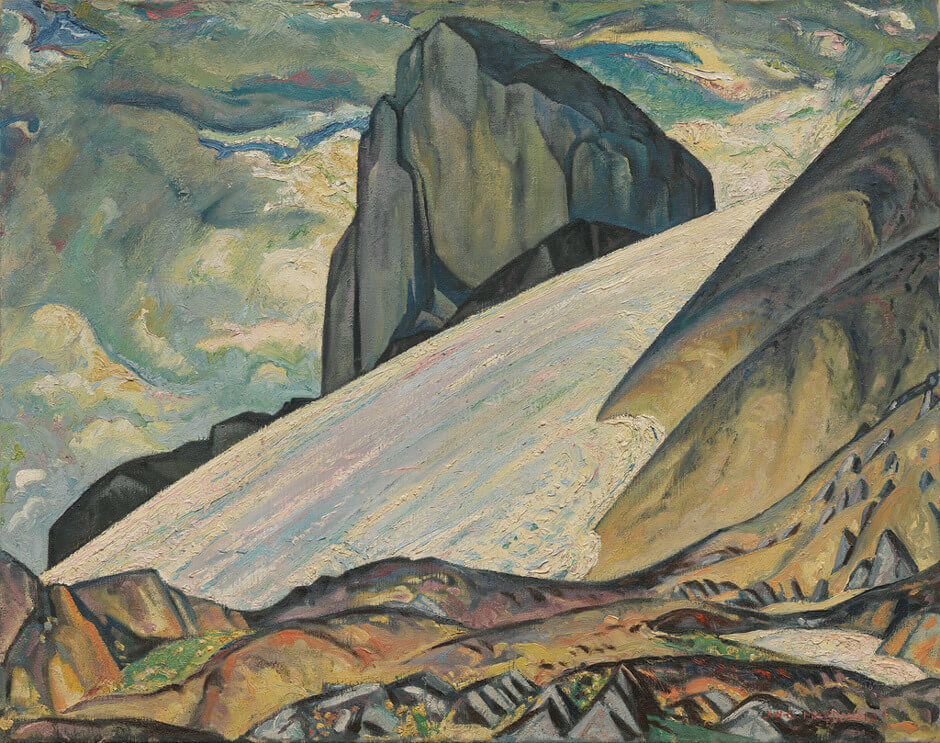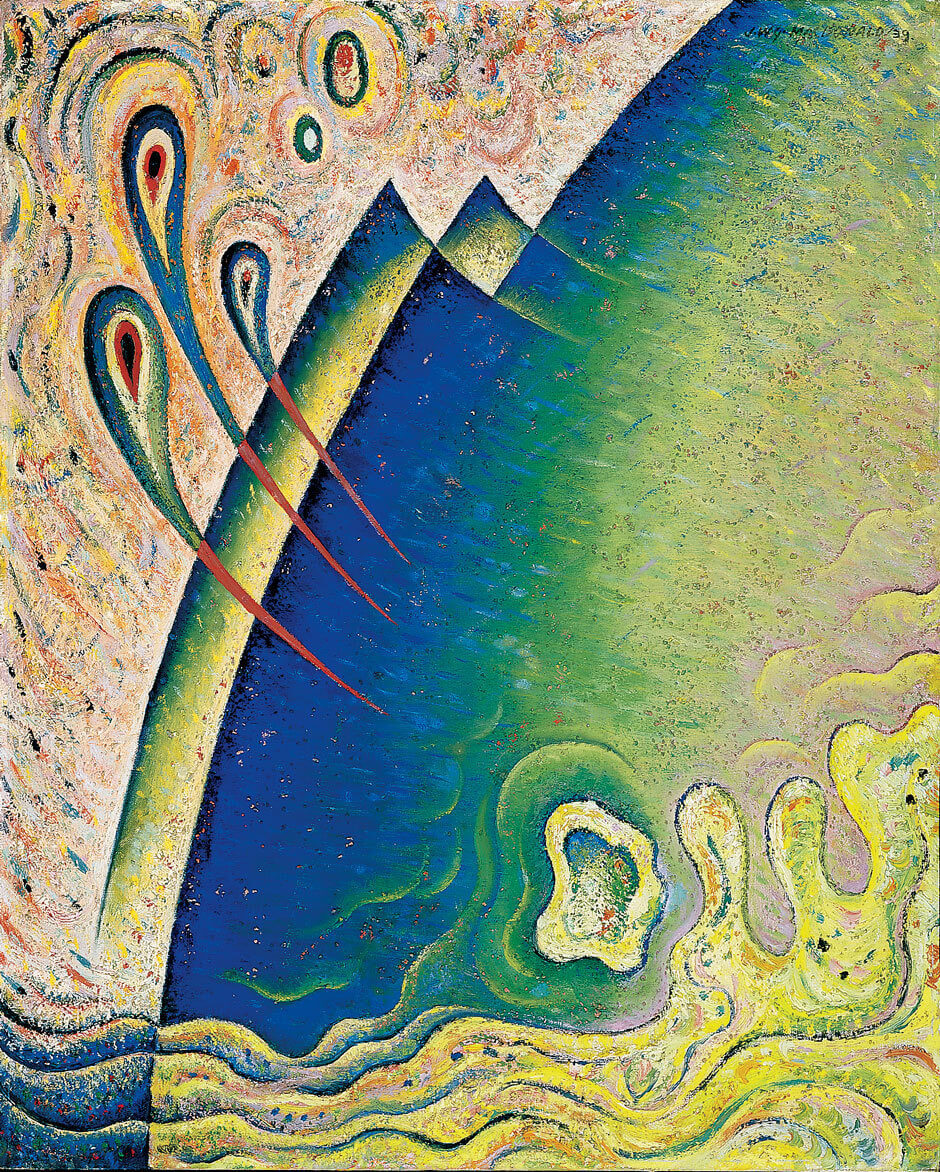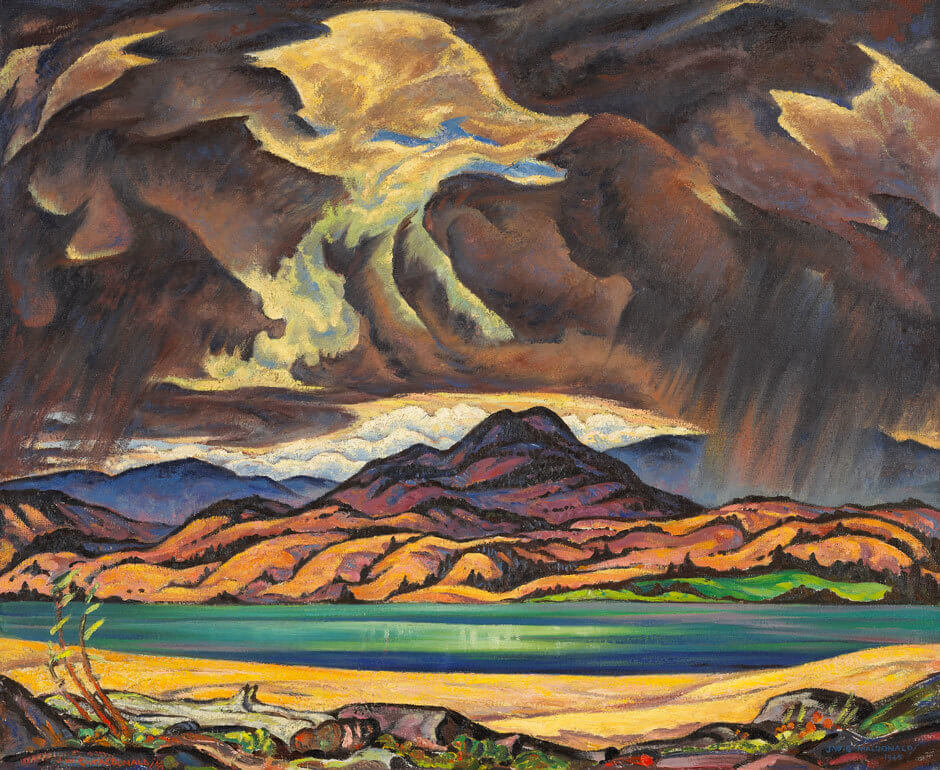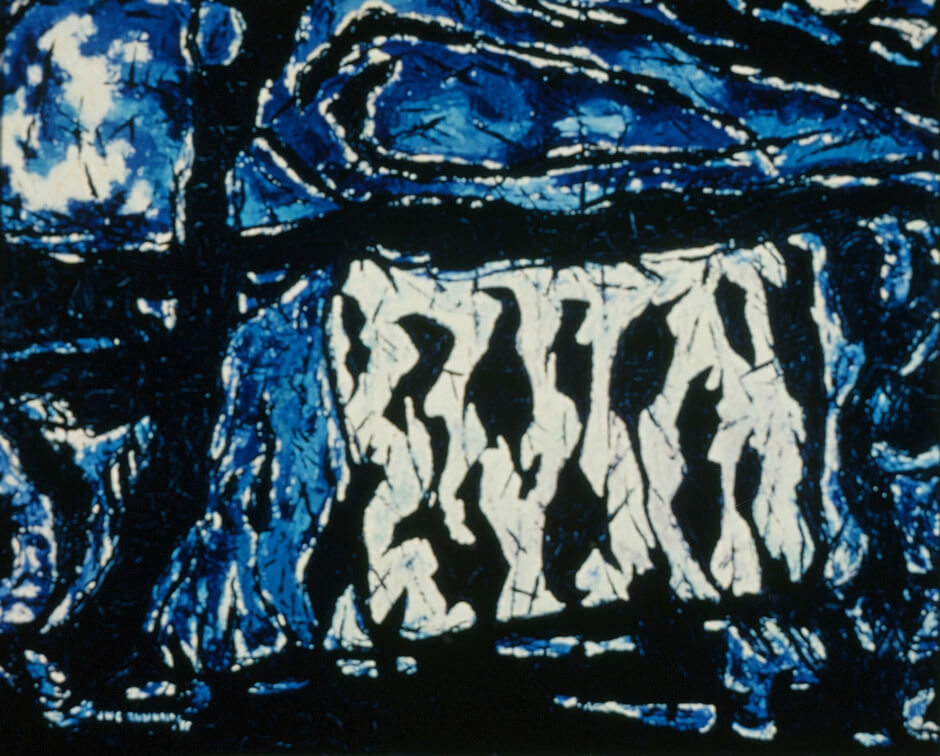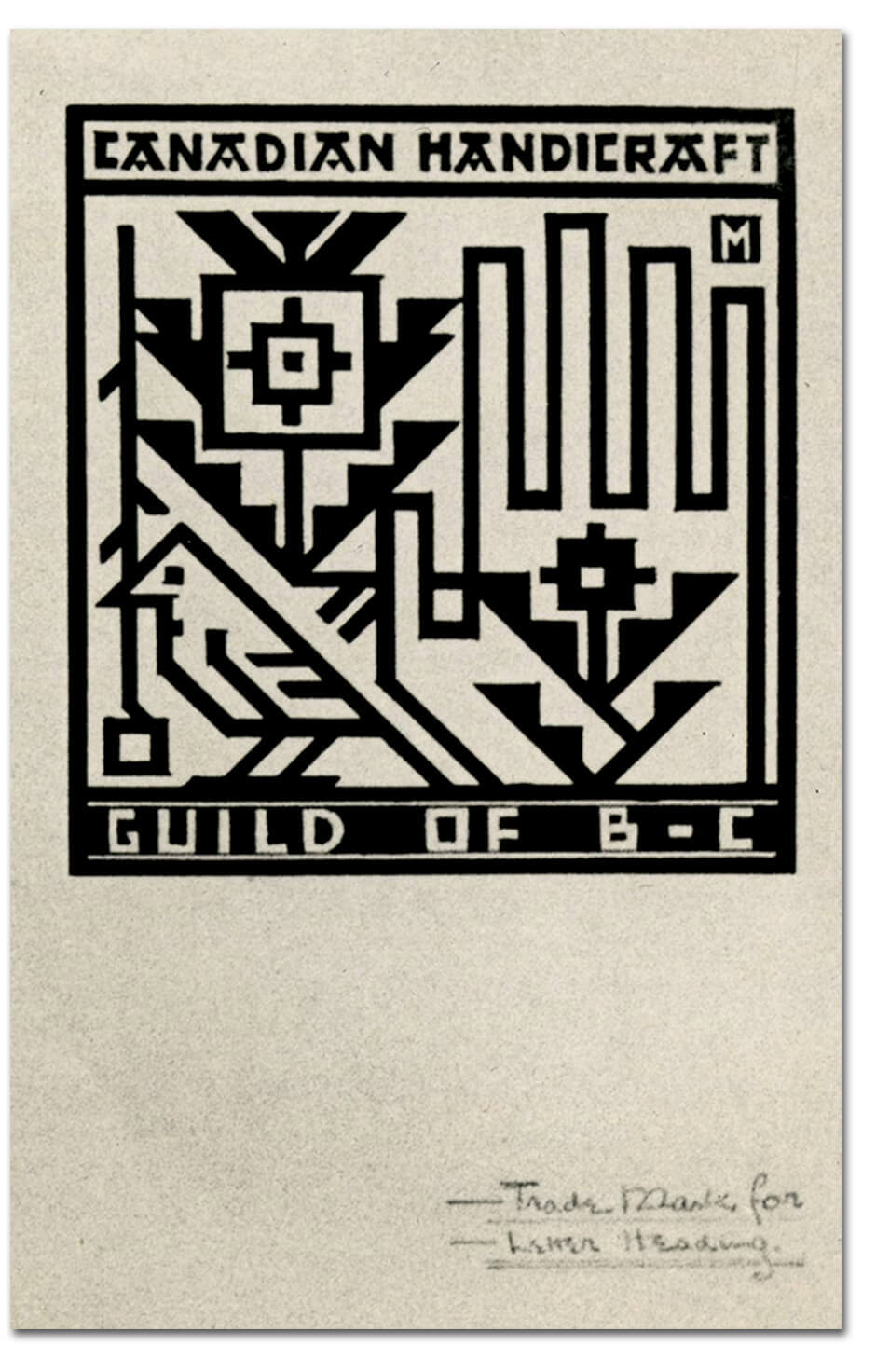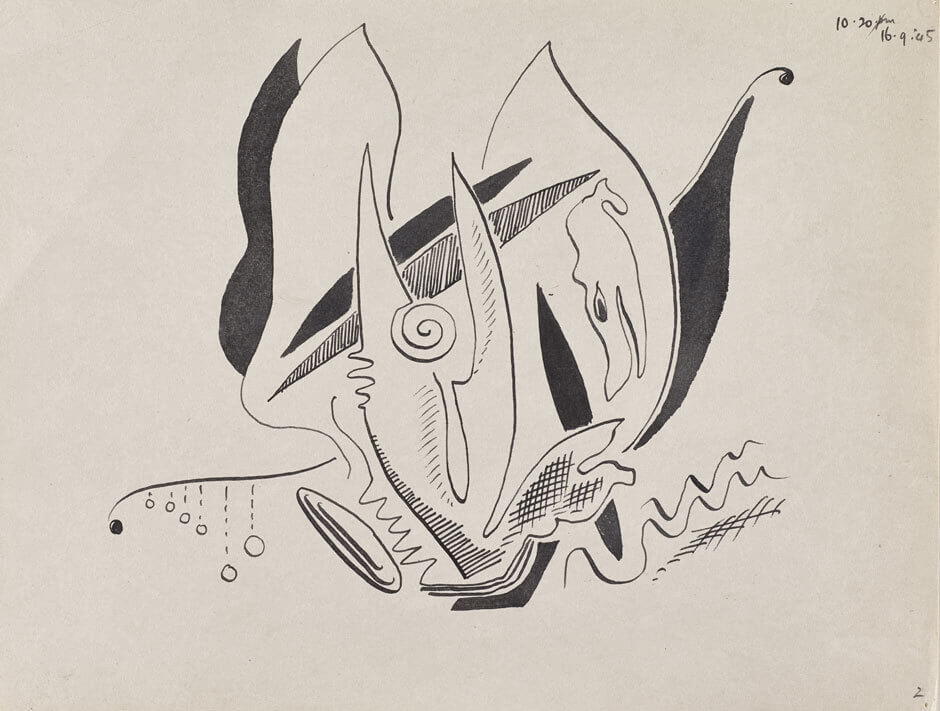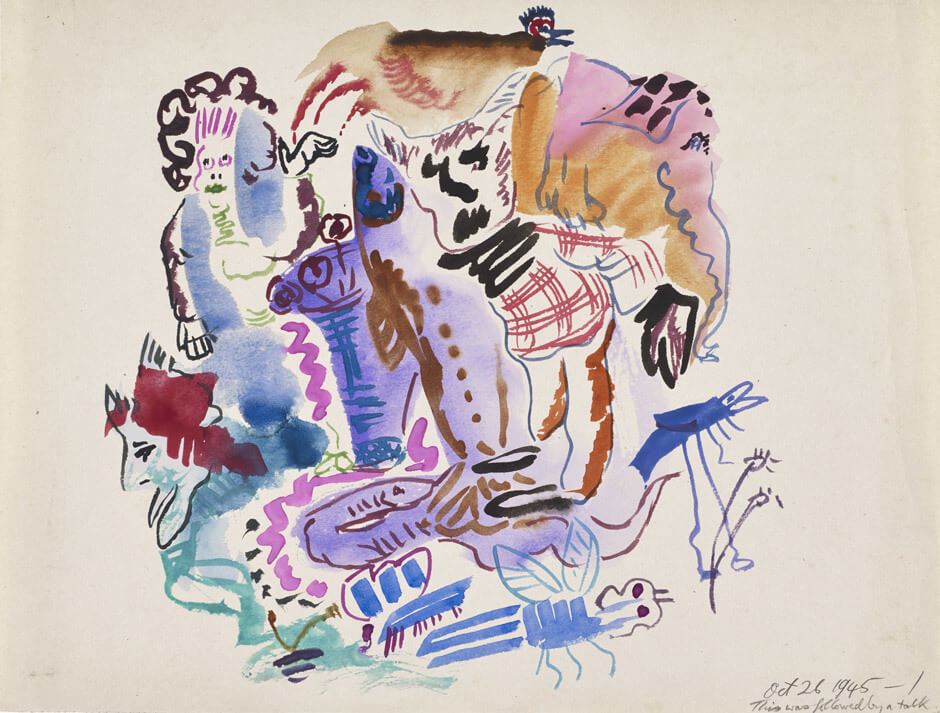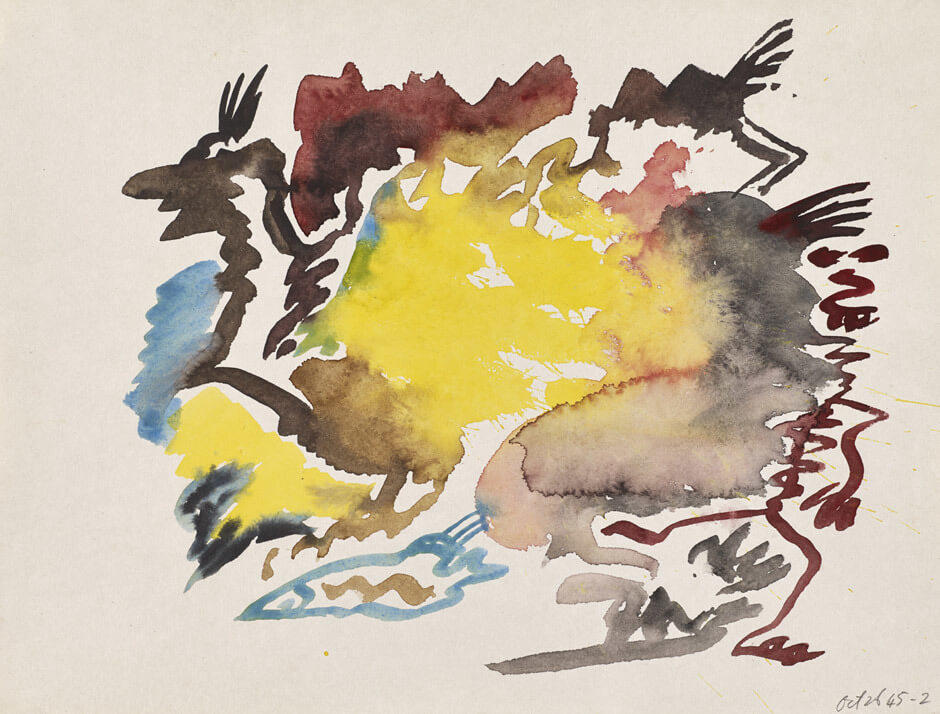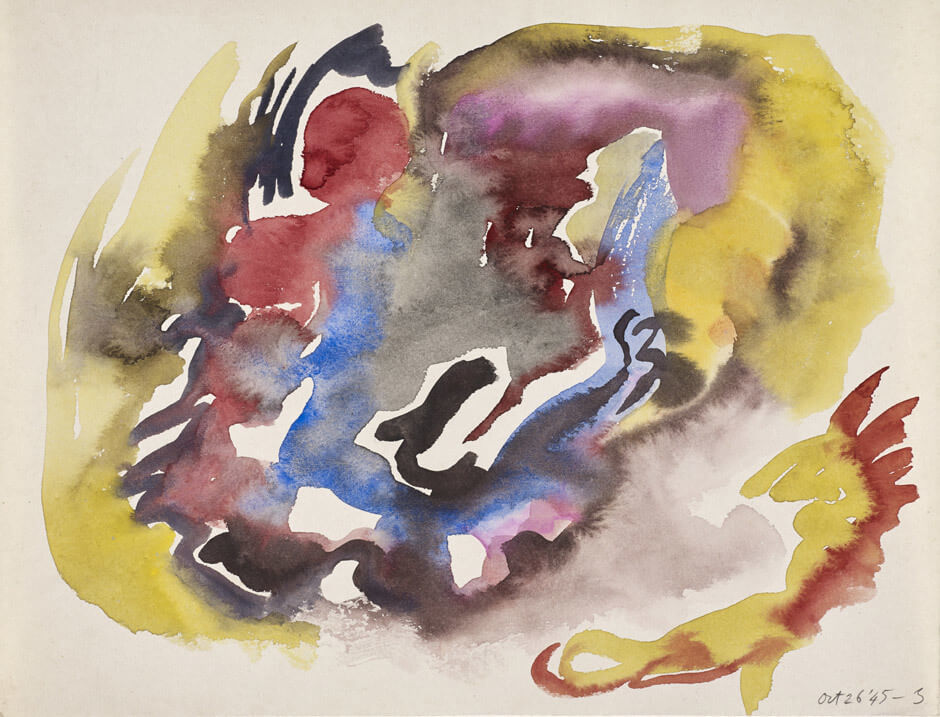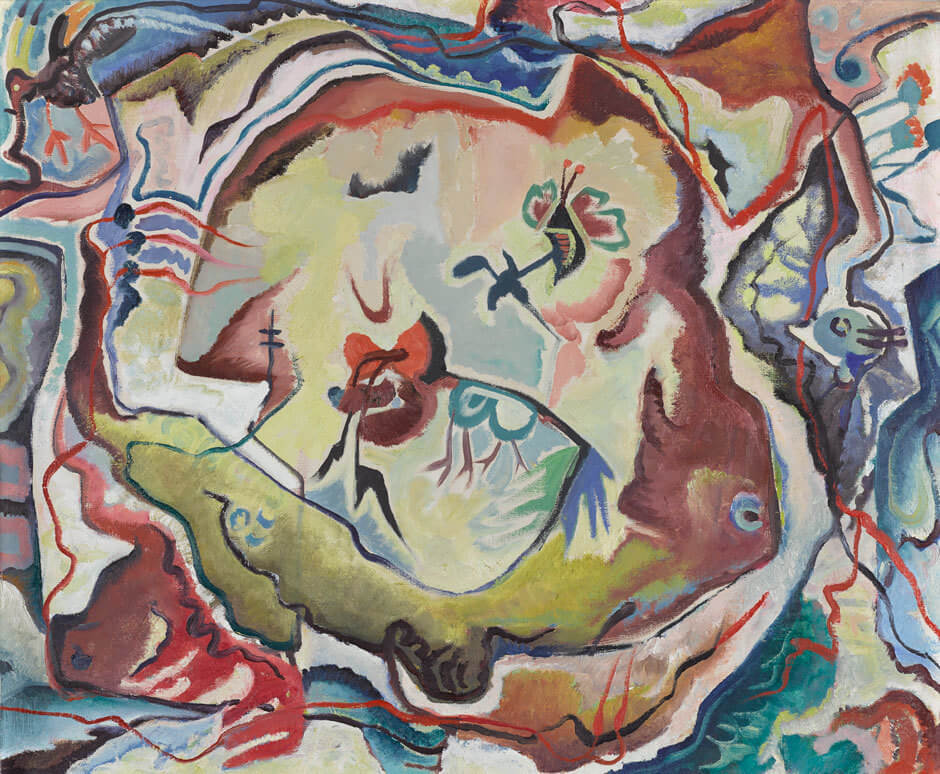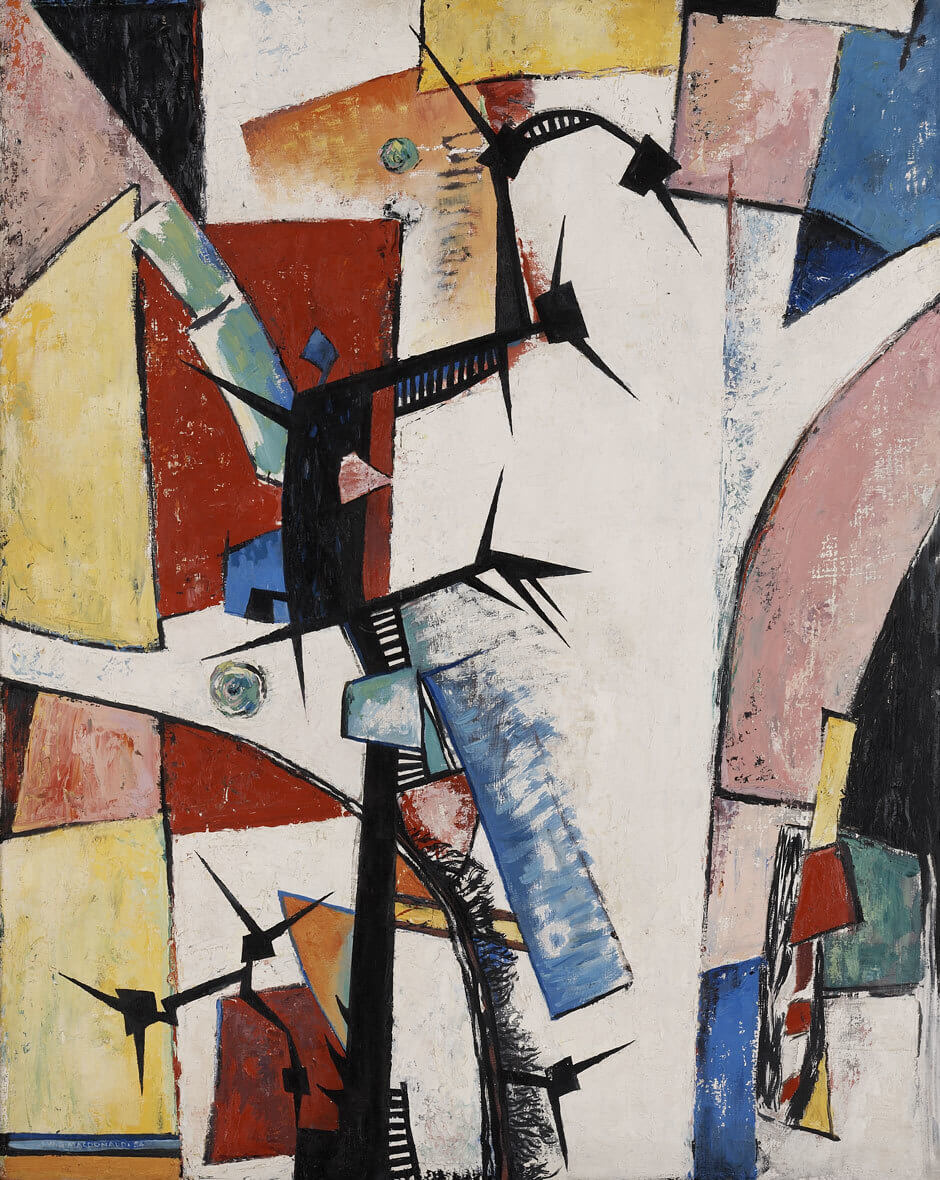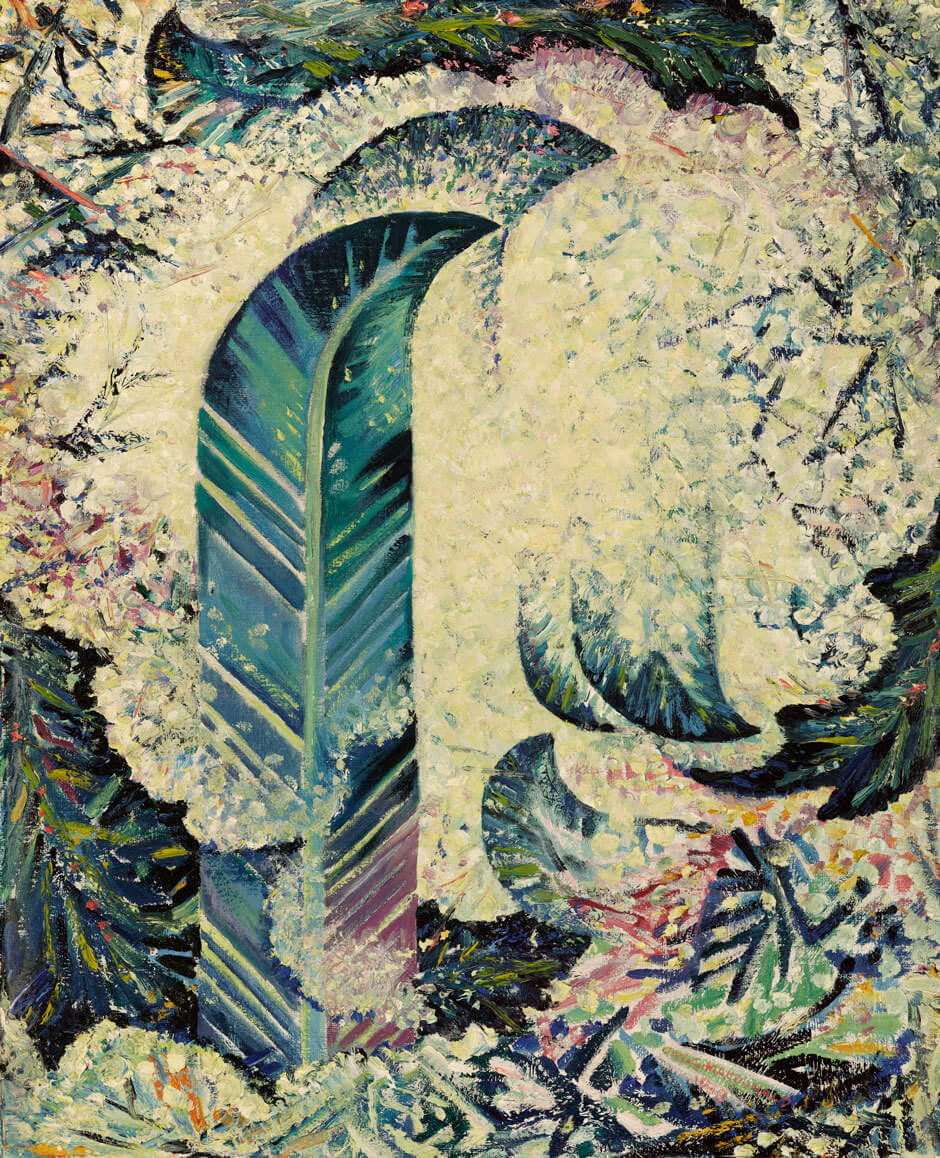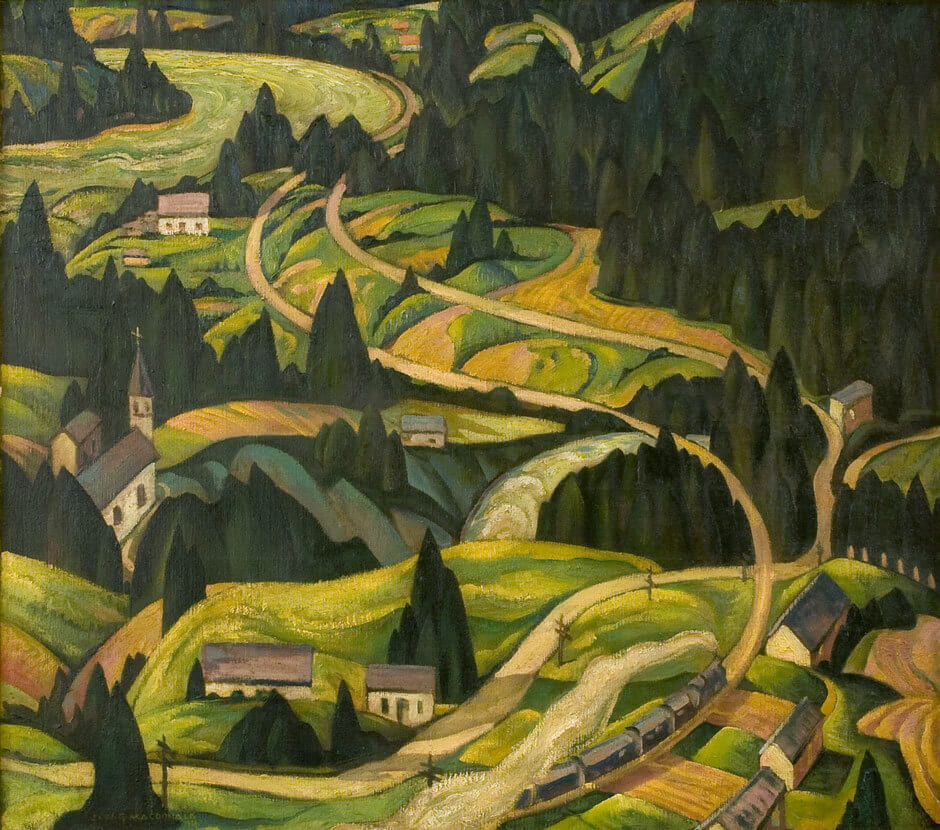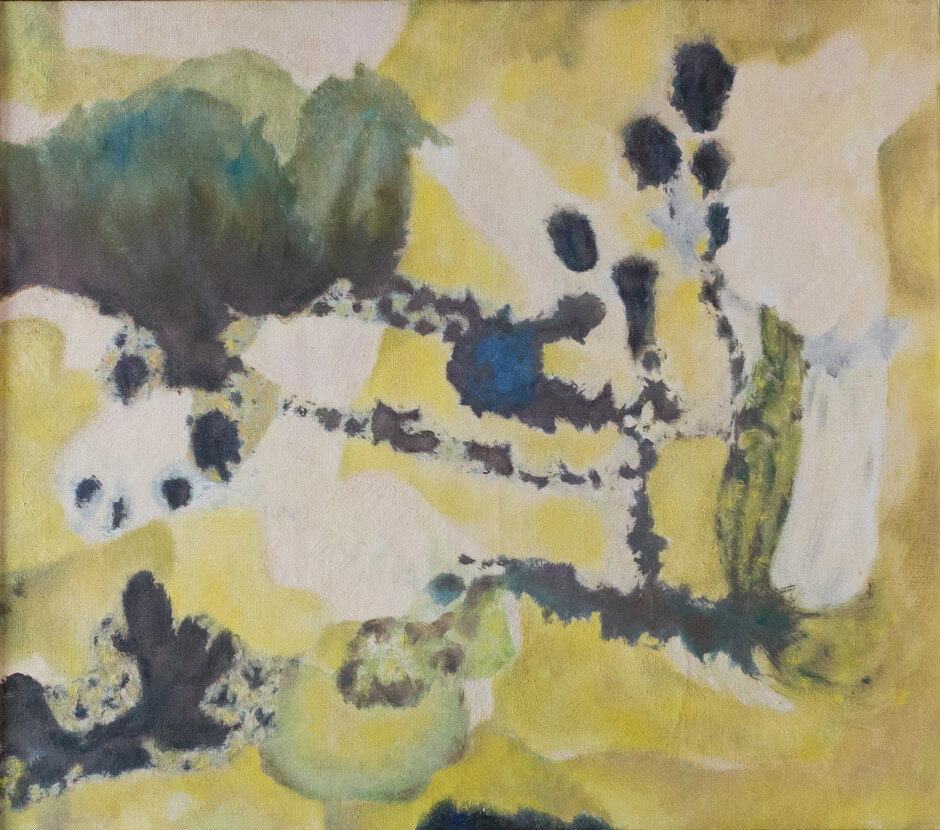 ---
Mentions de sources des photographies et des œuvres d'autres artistes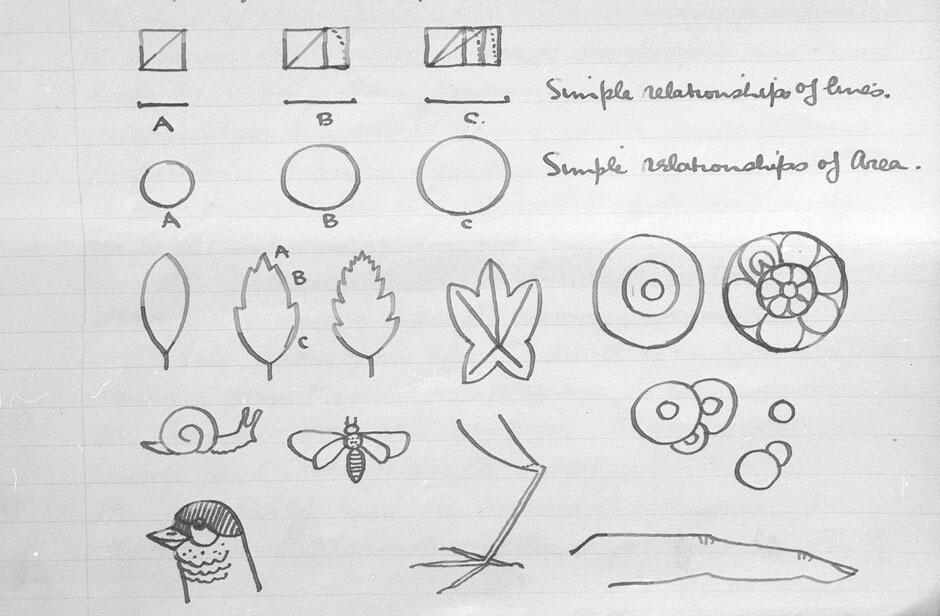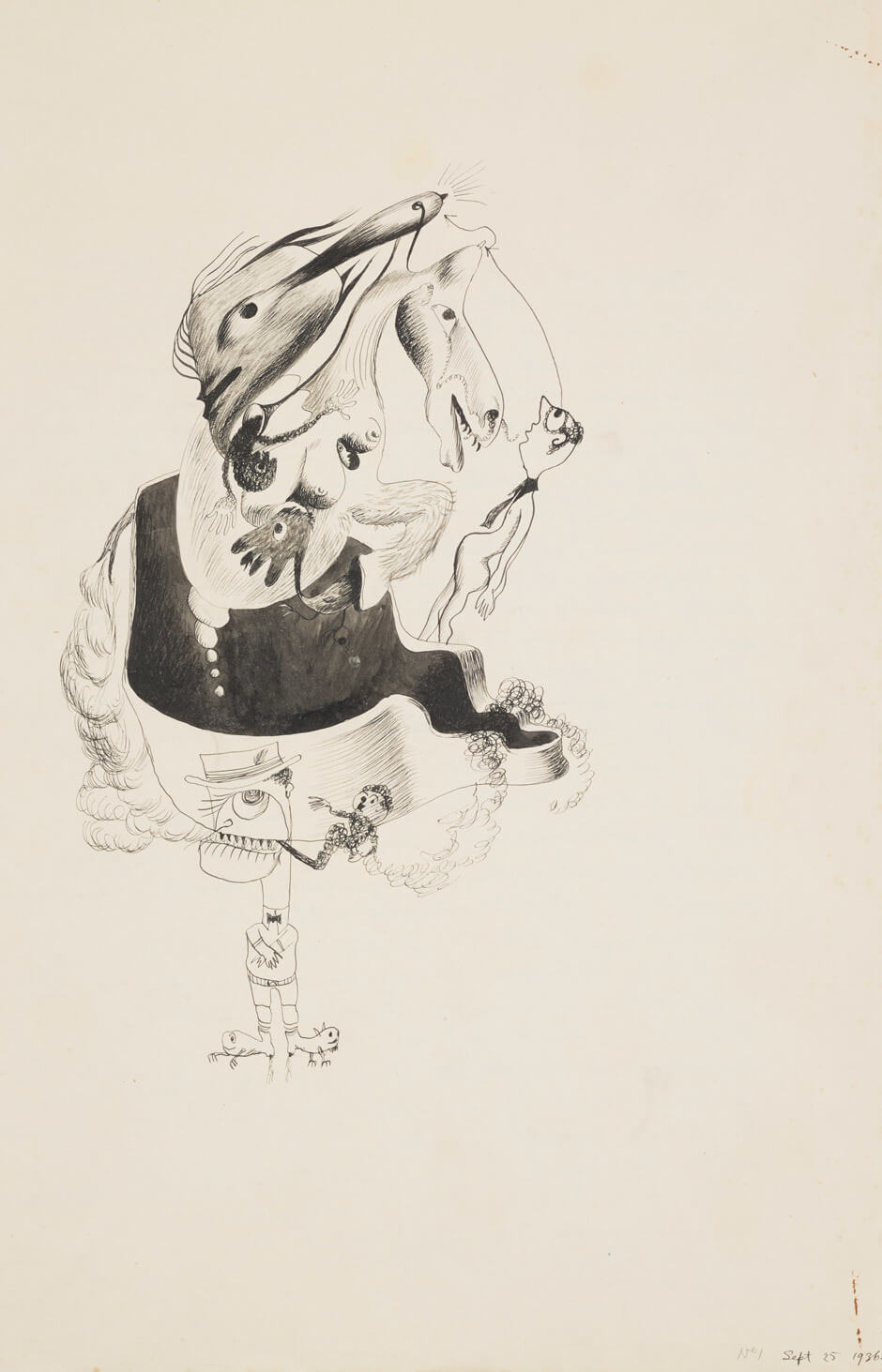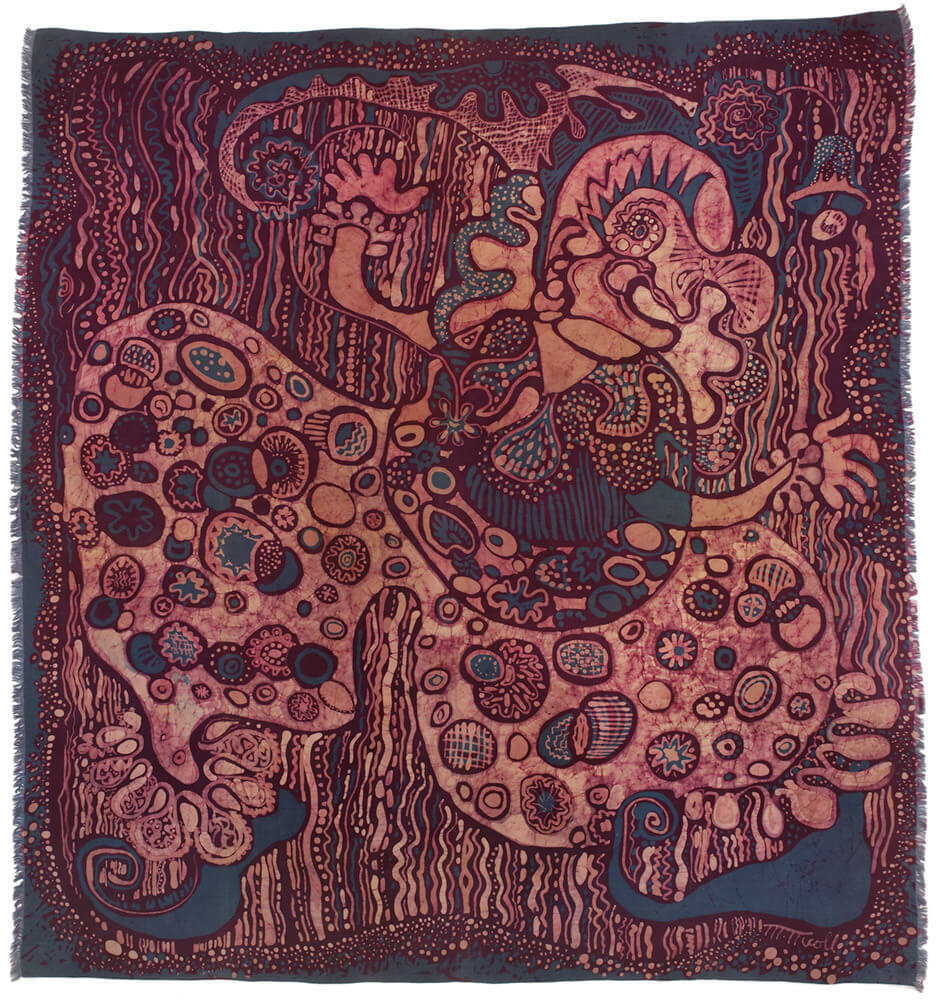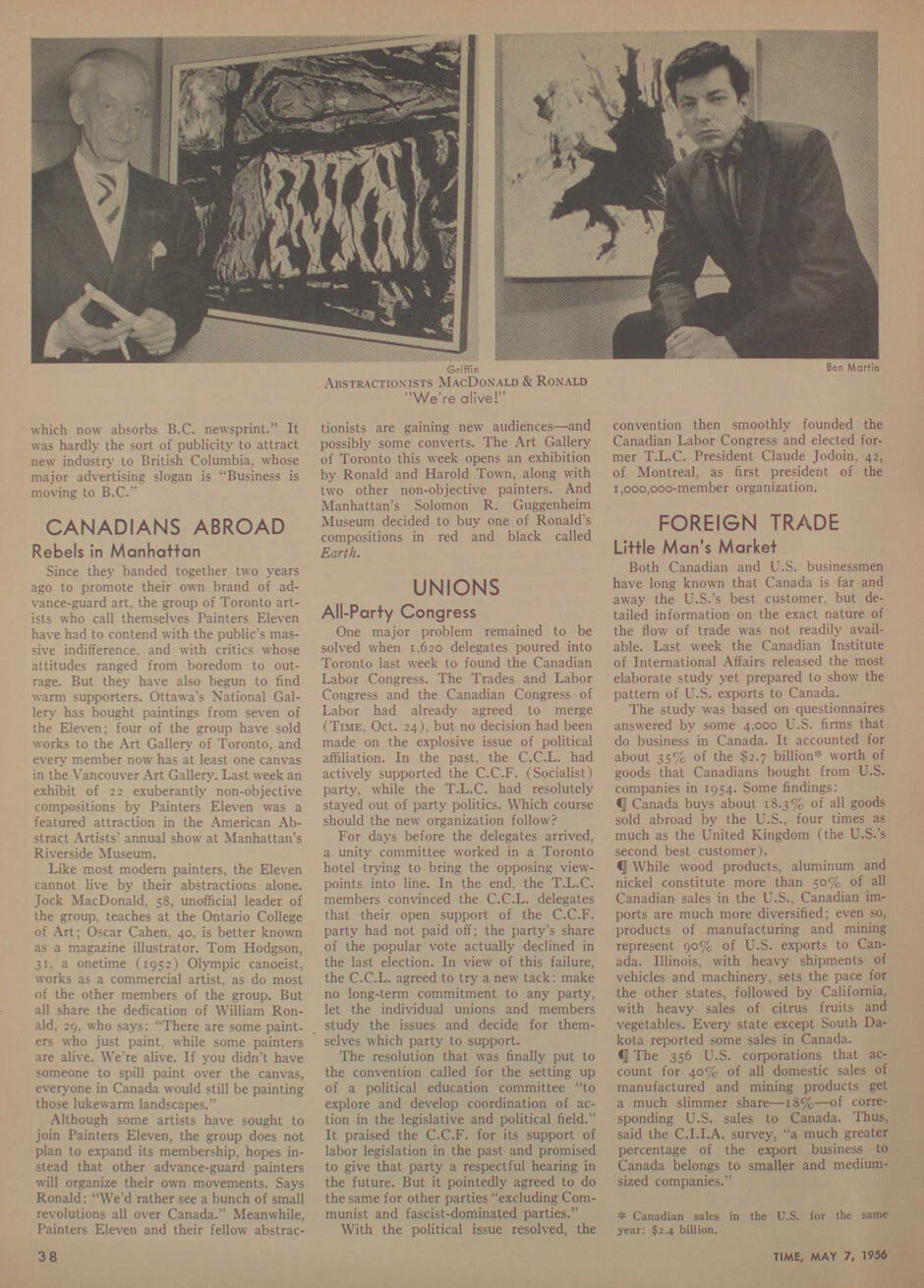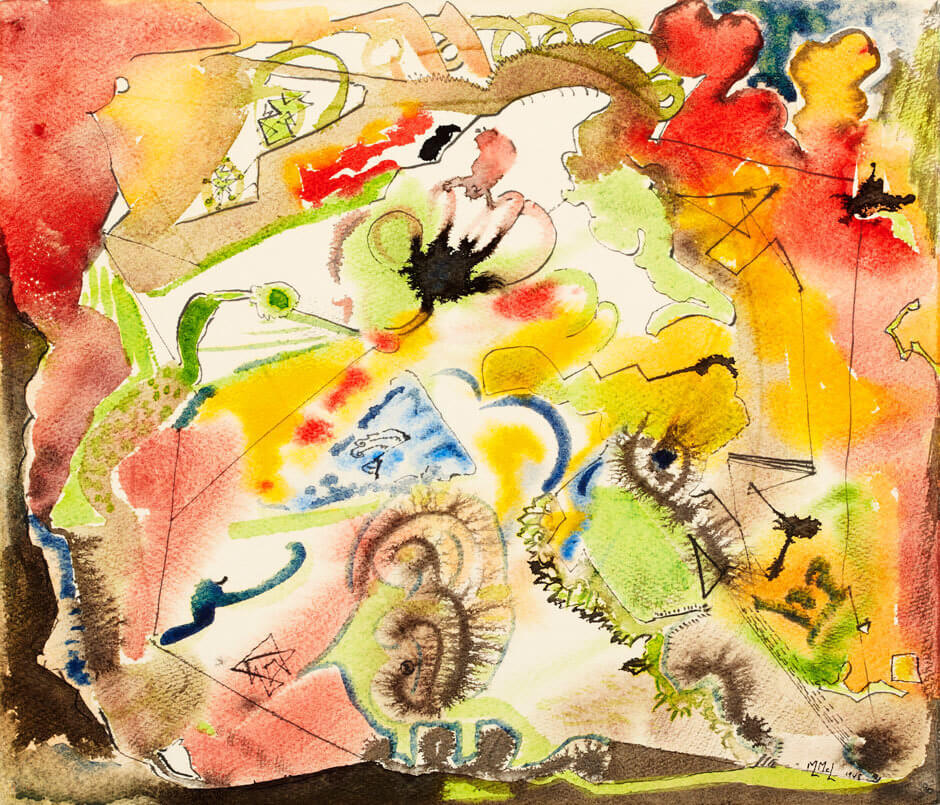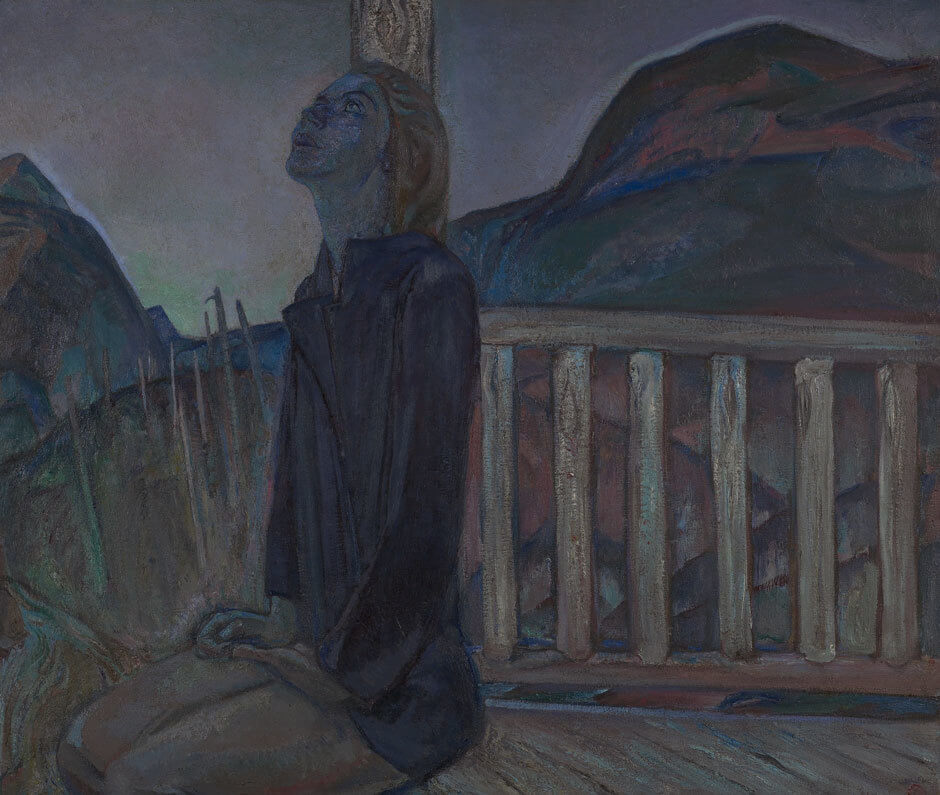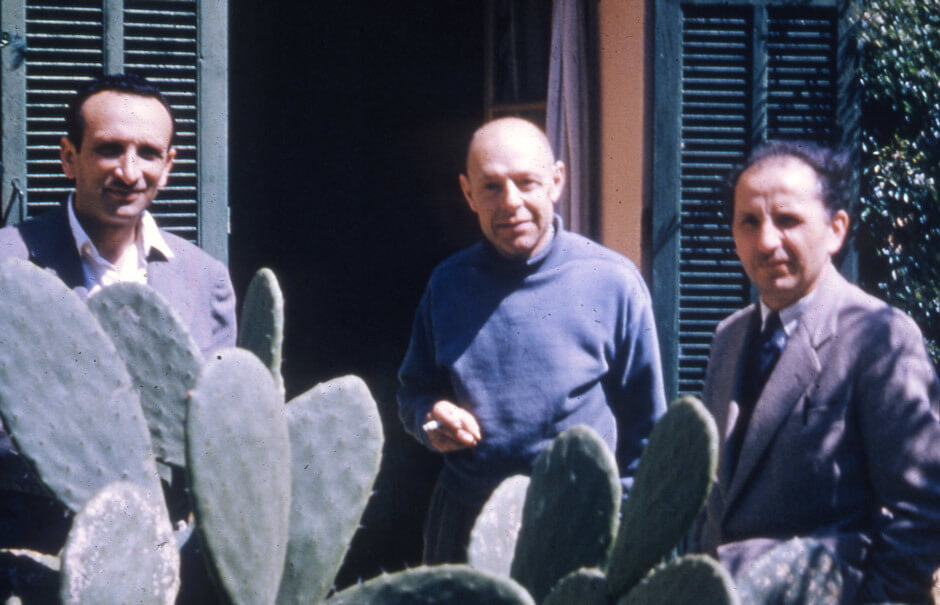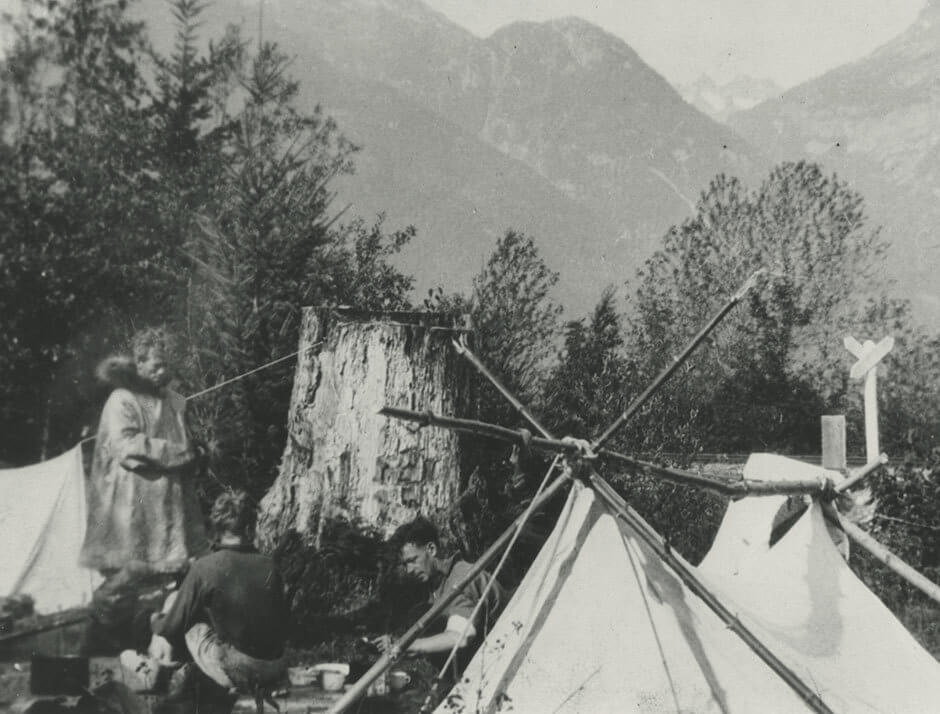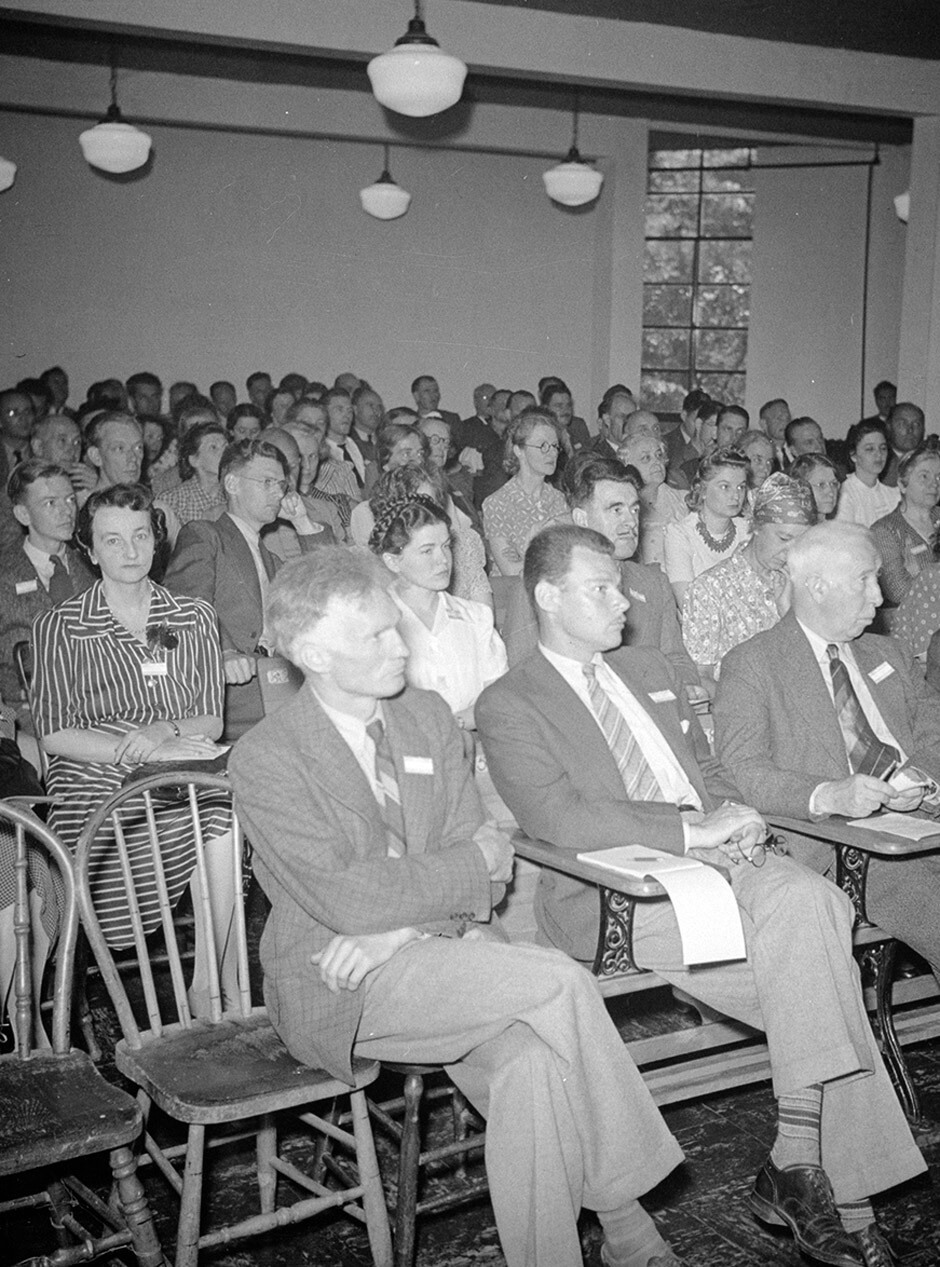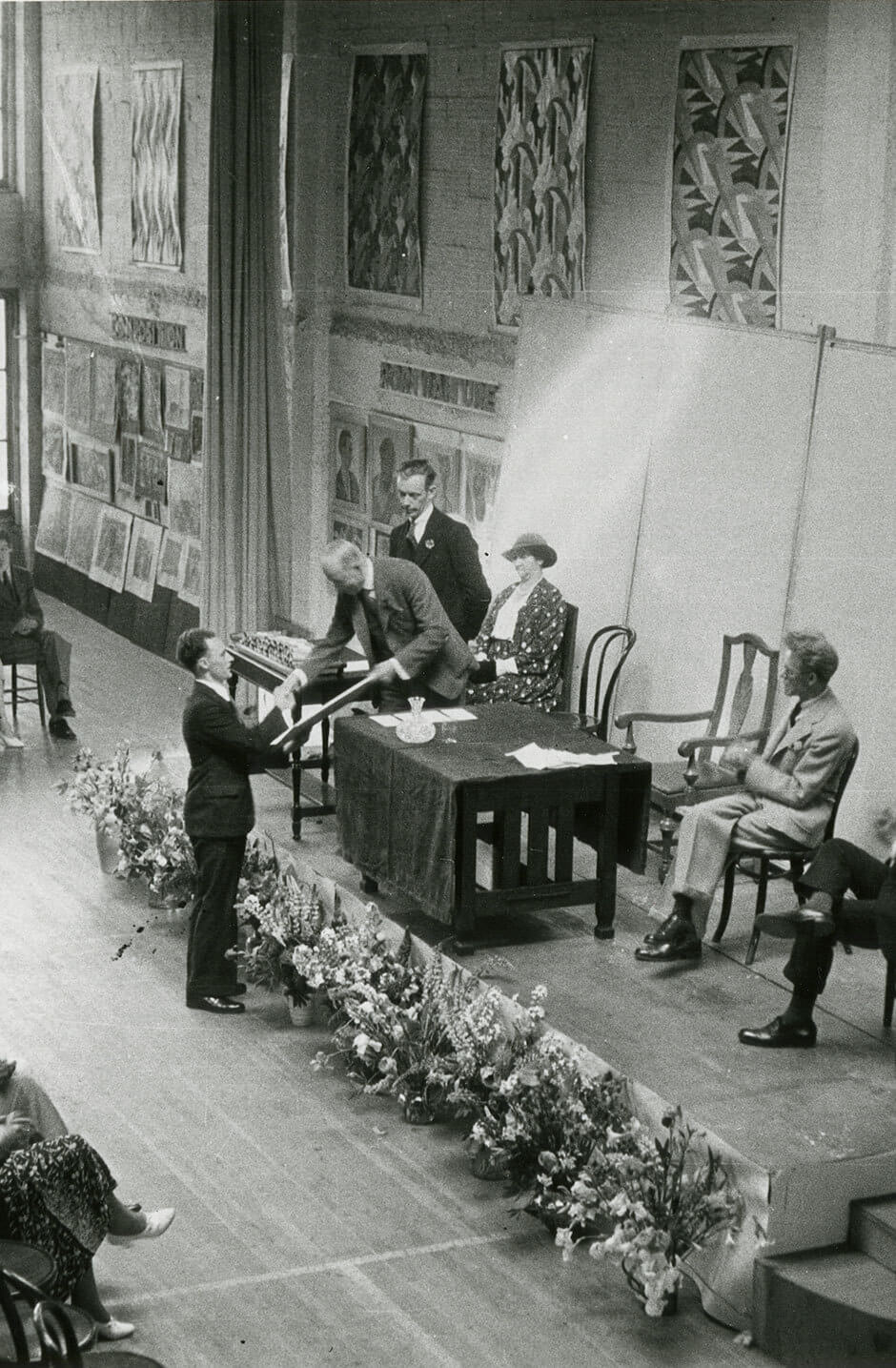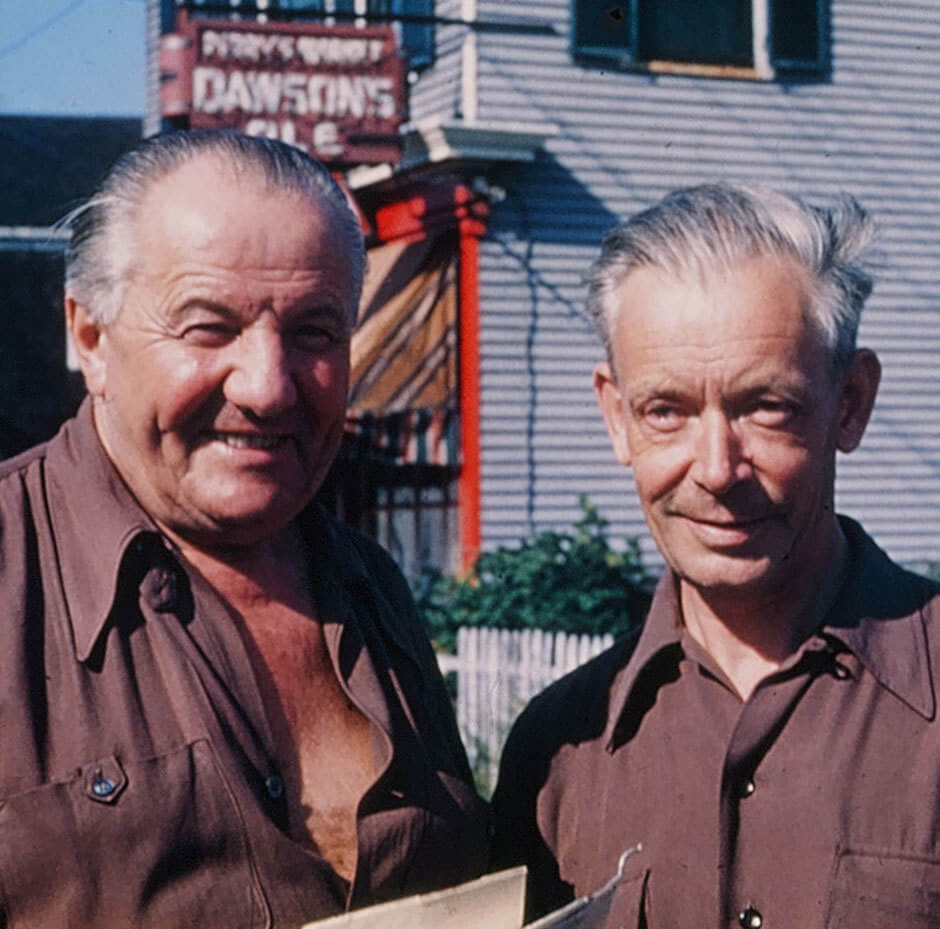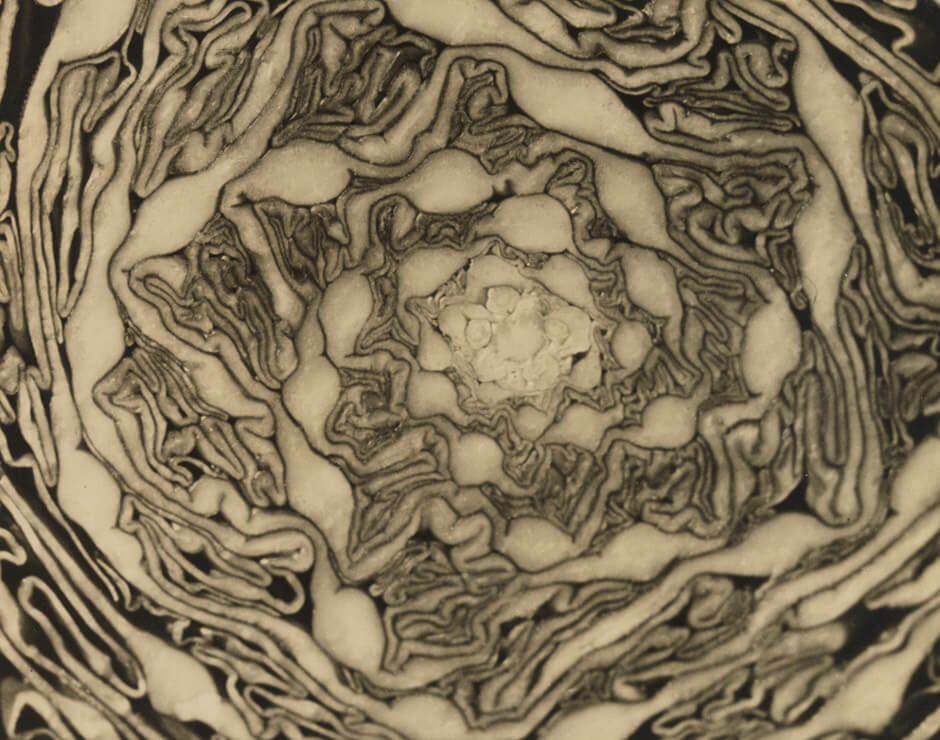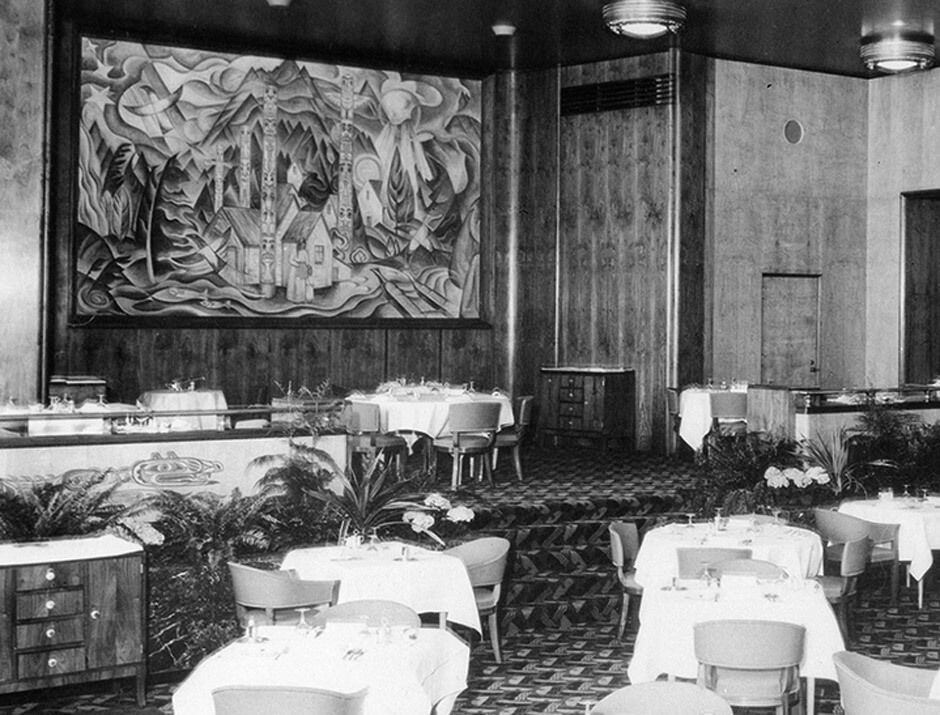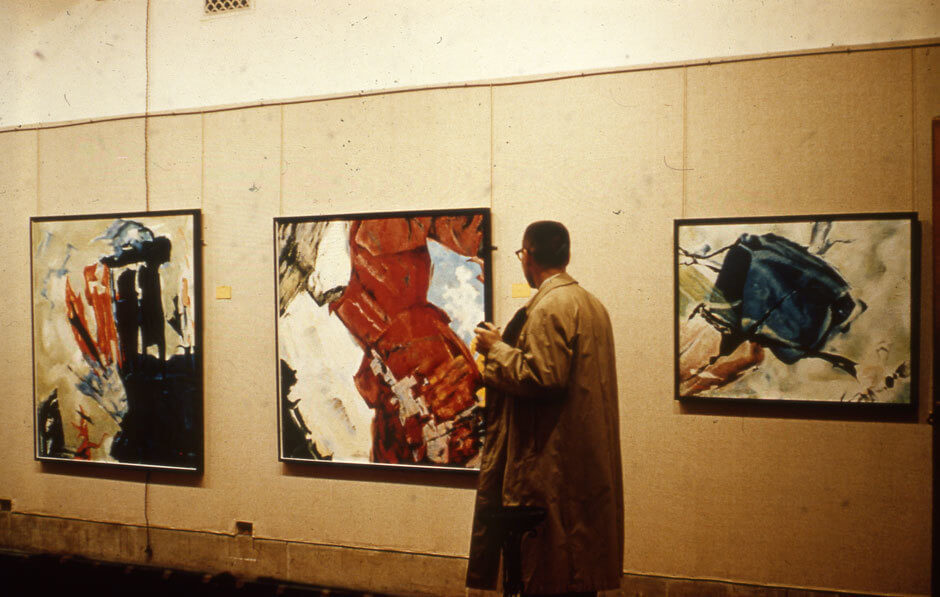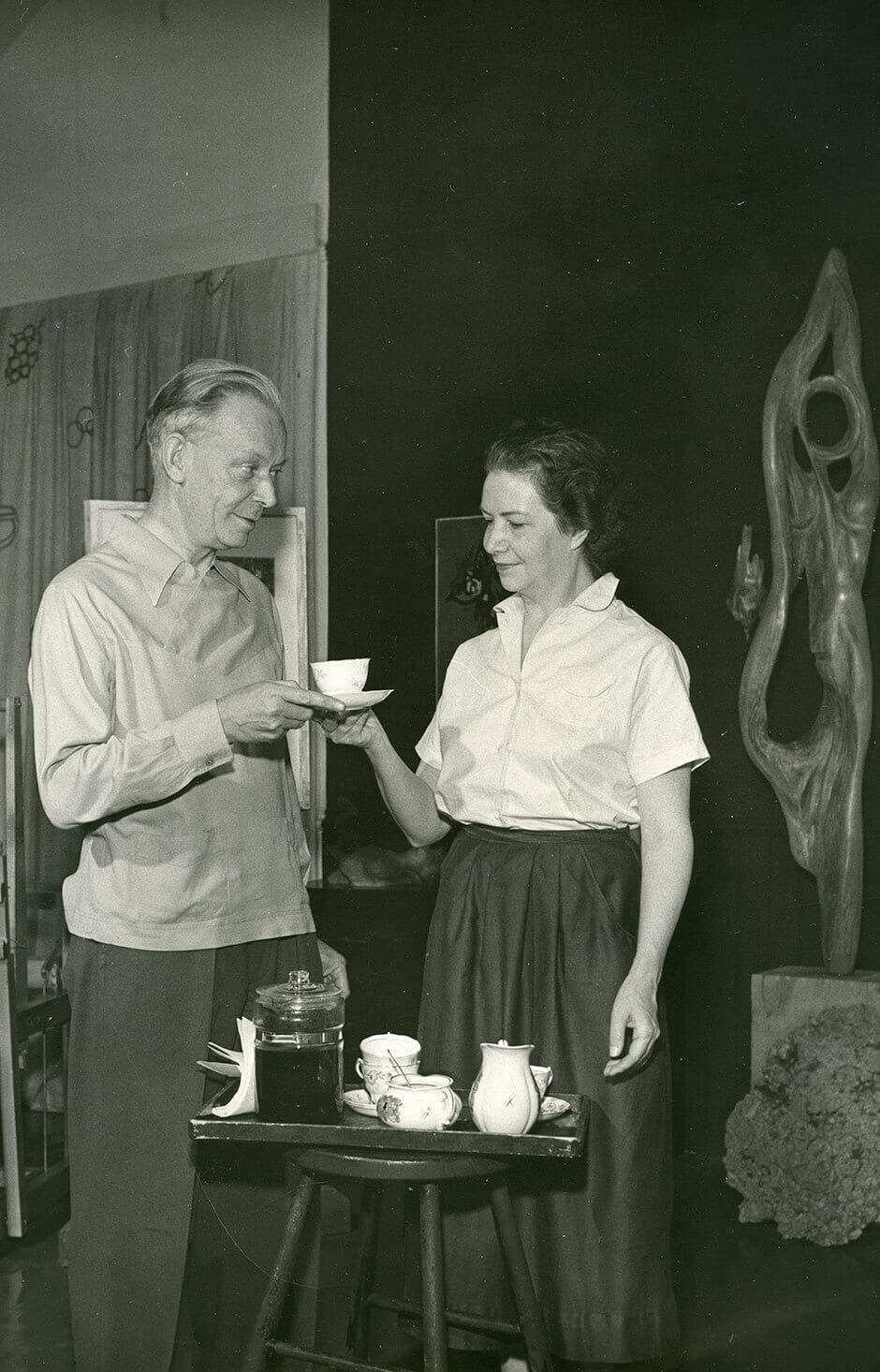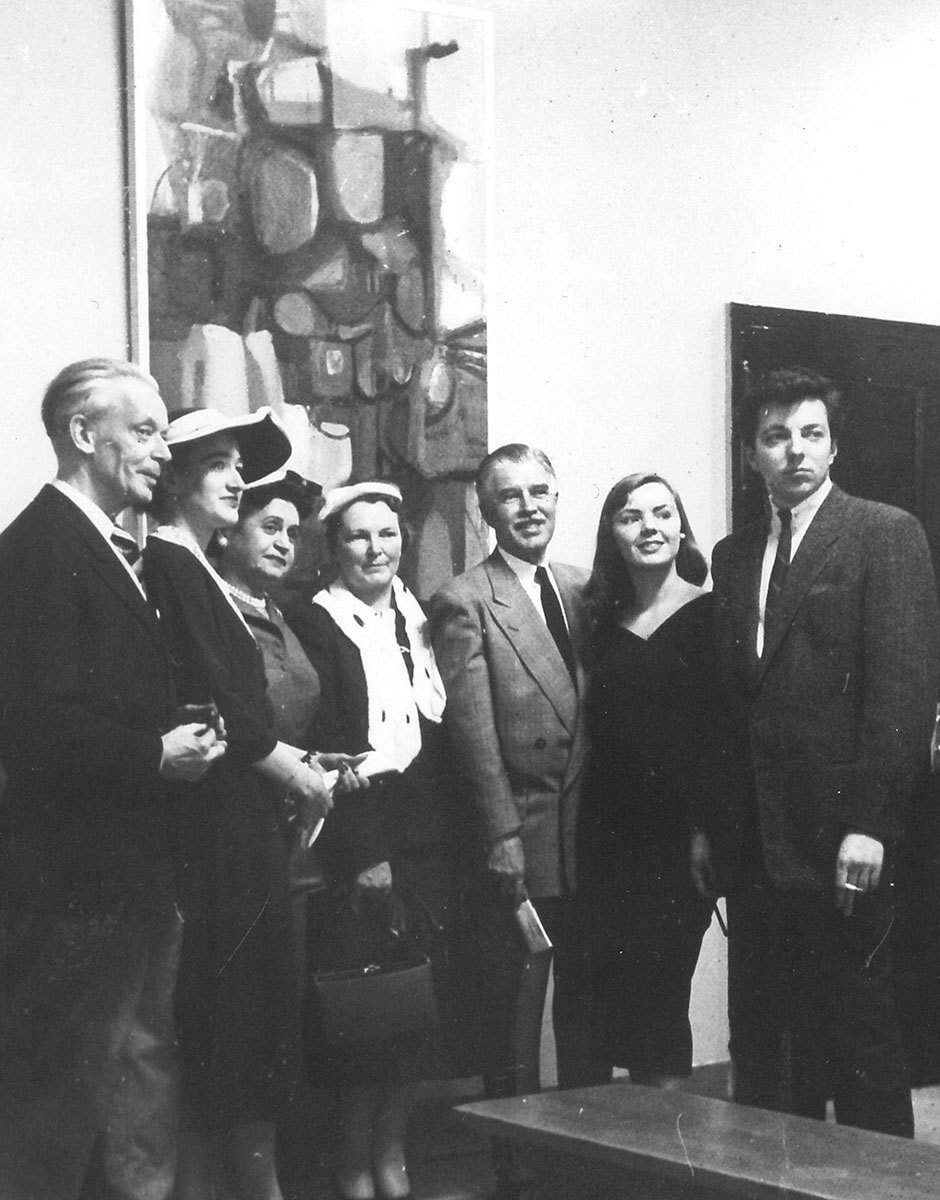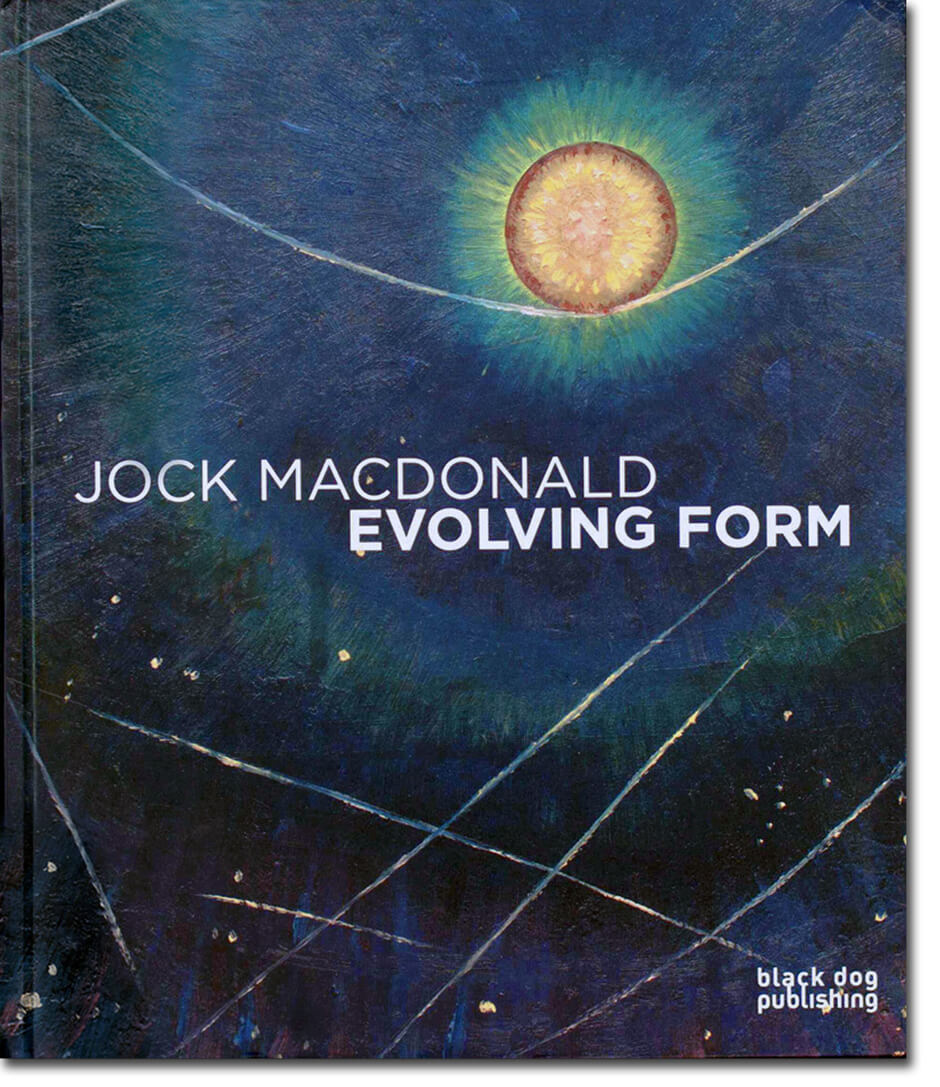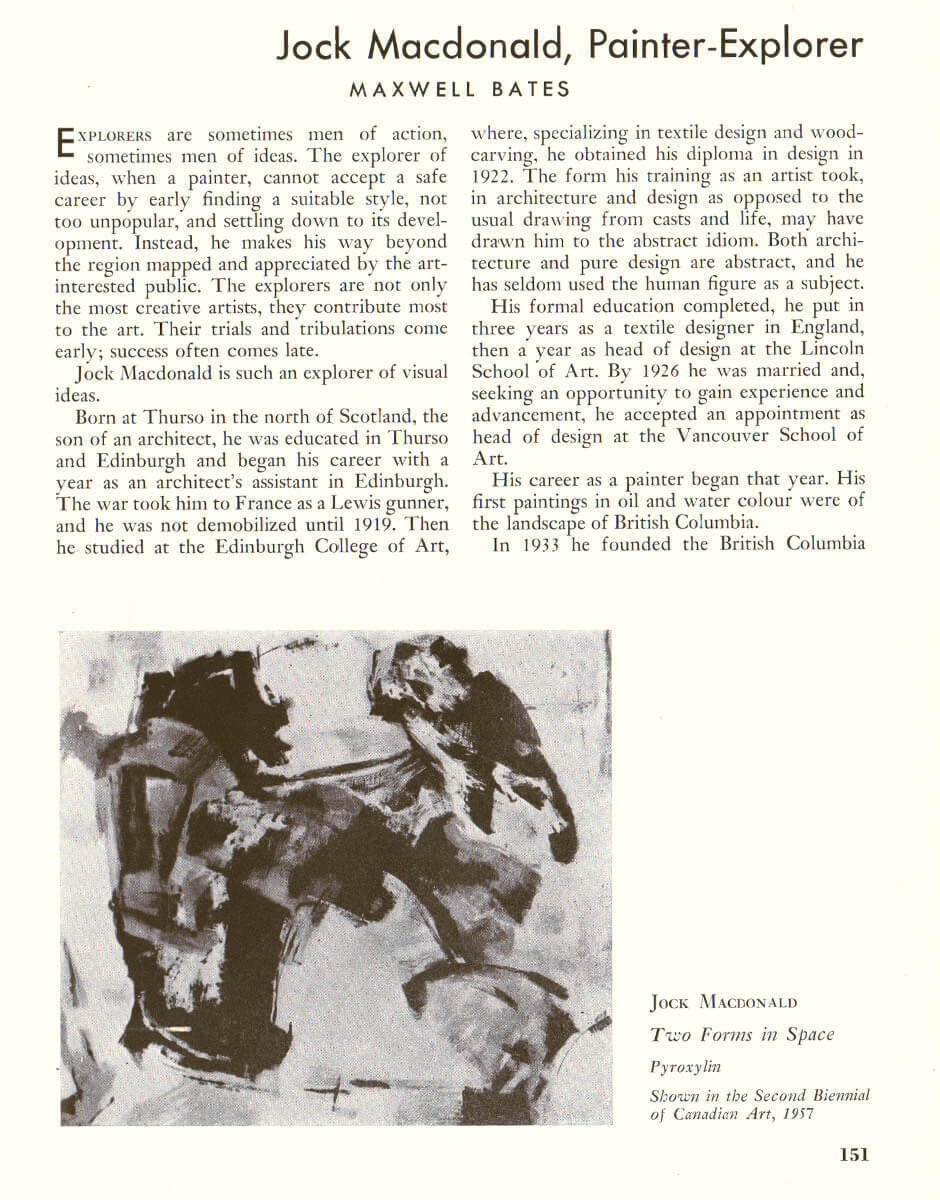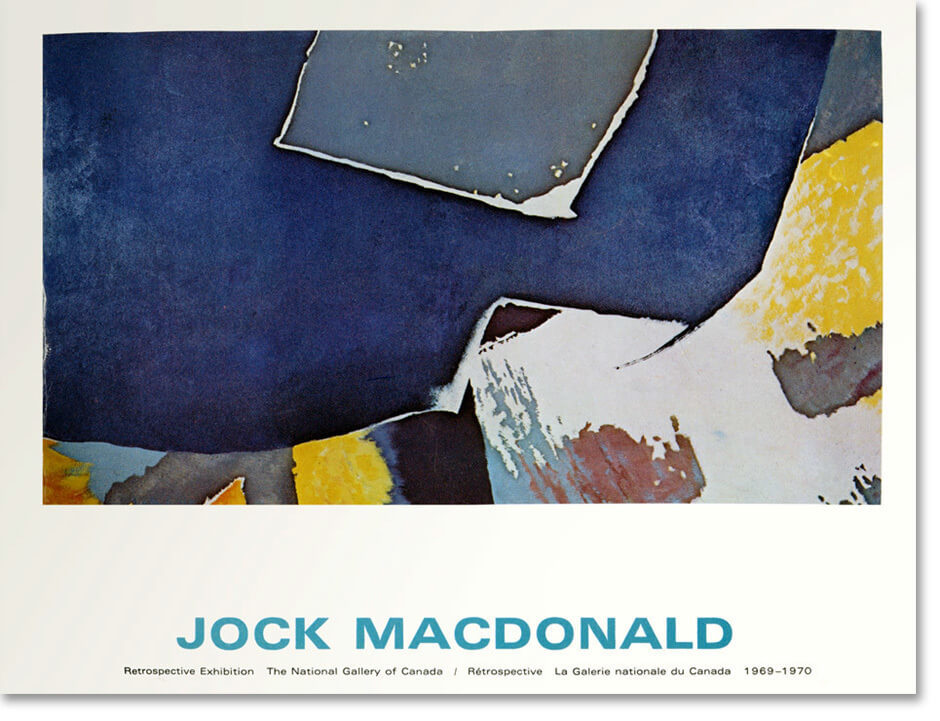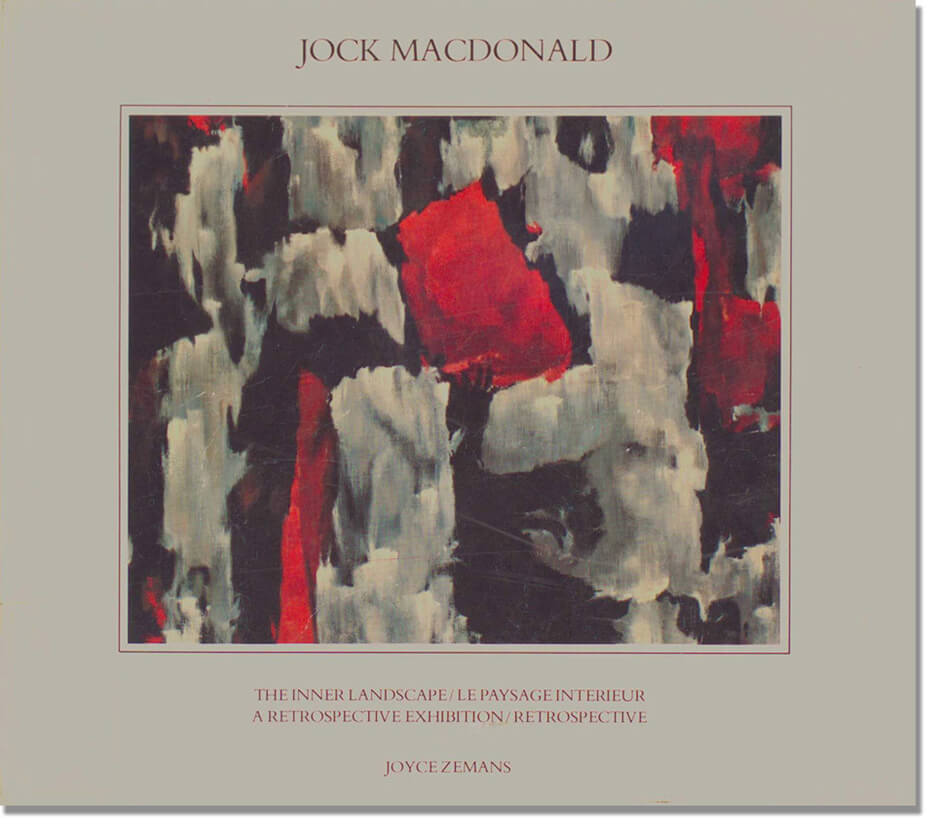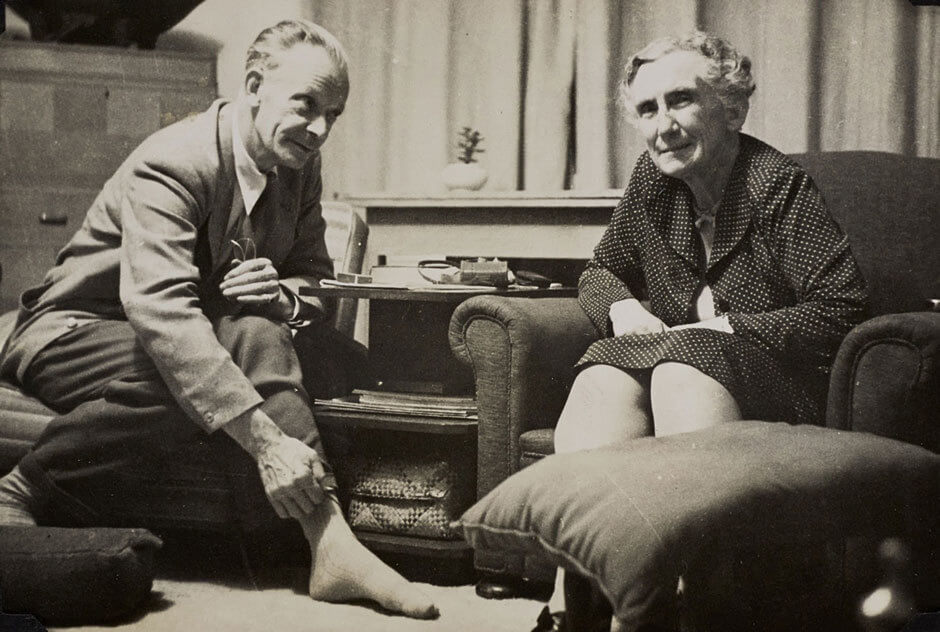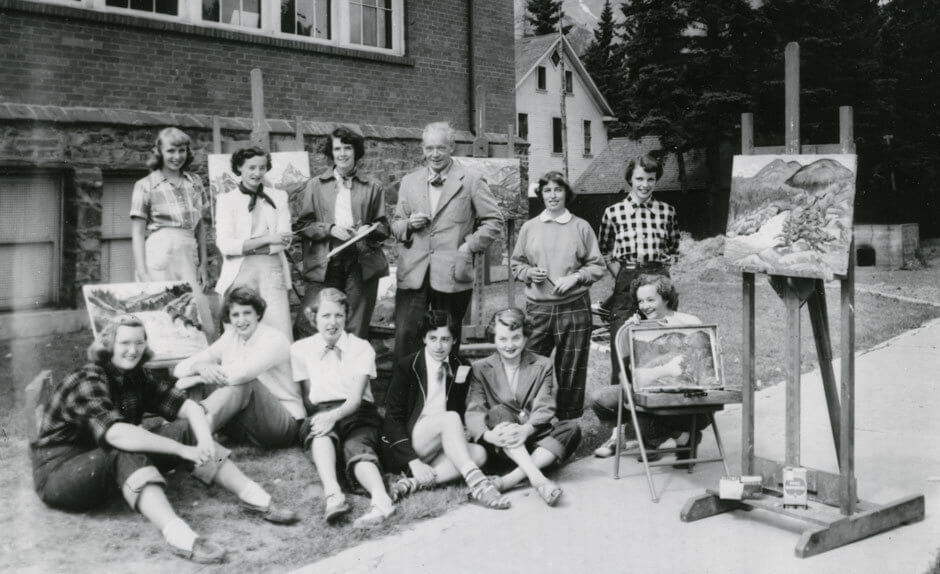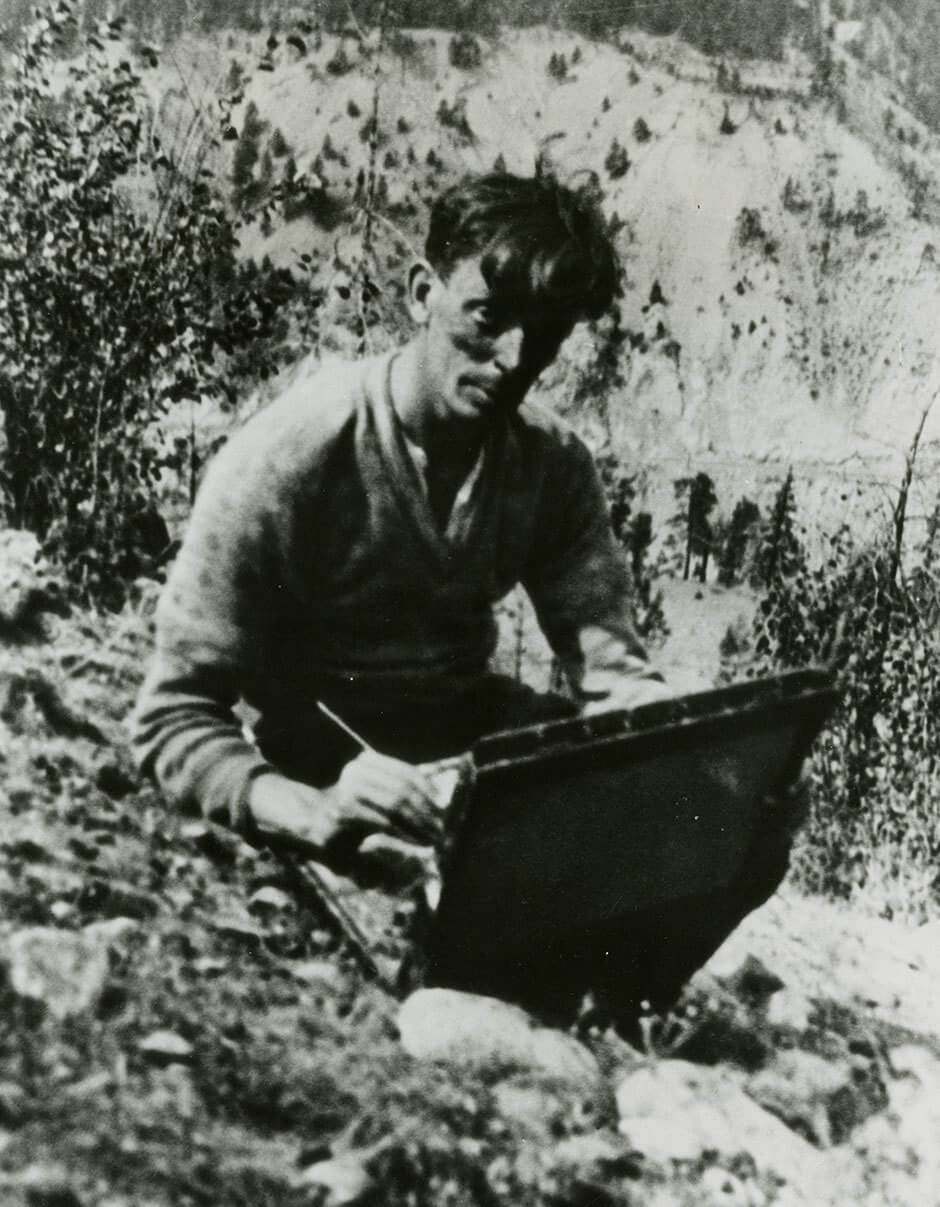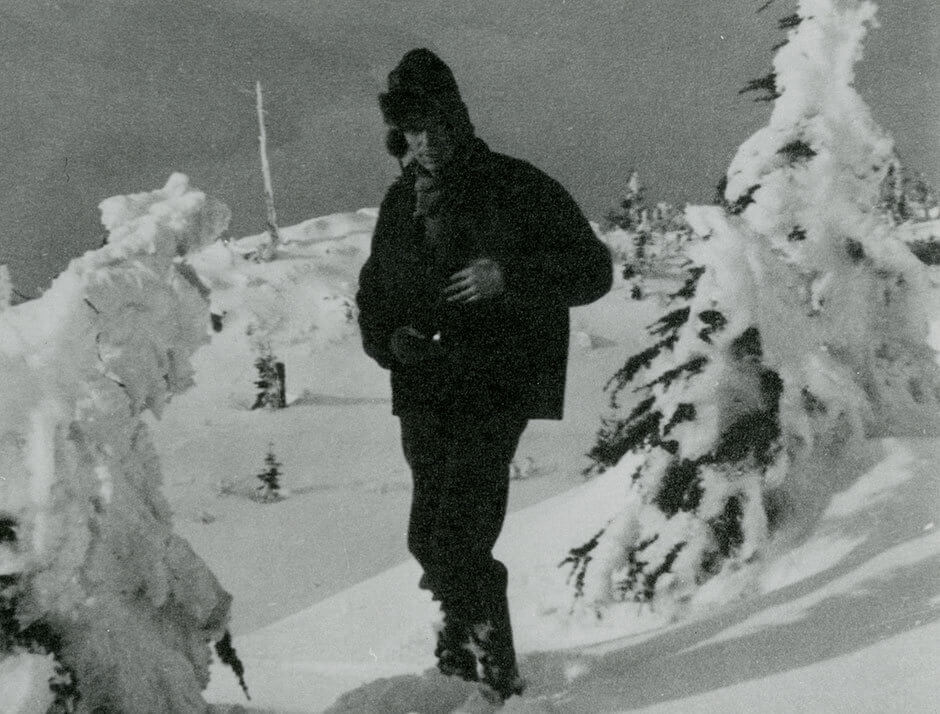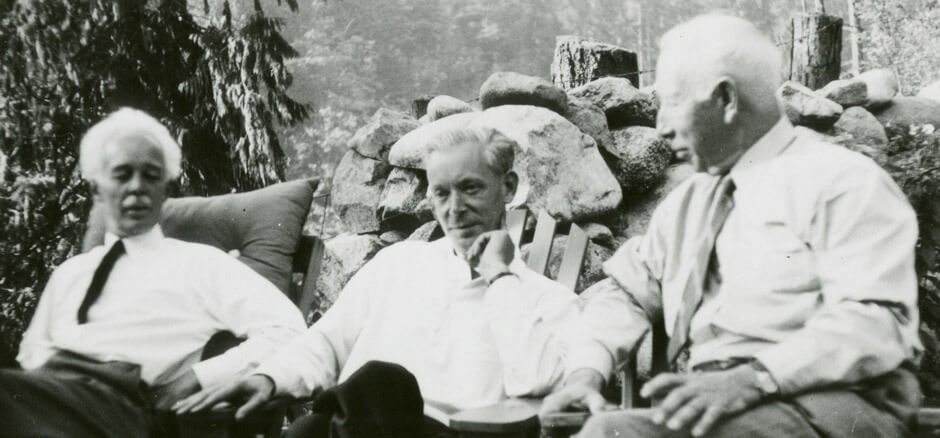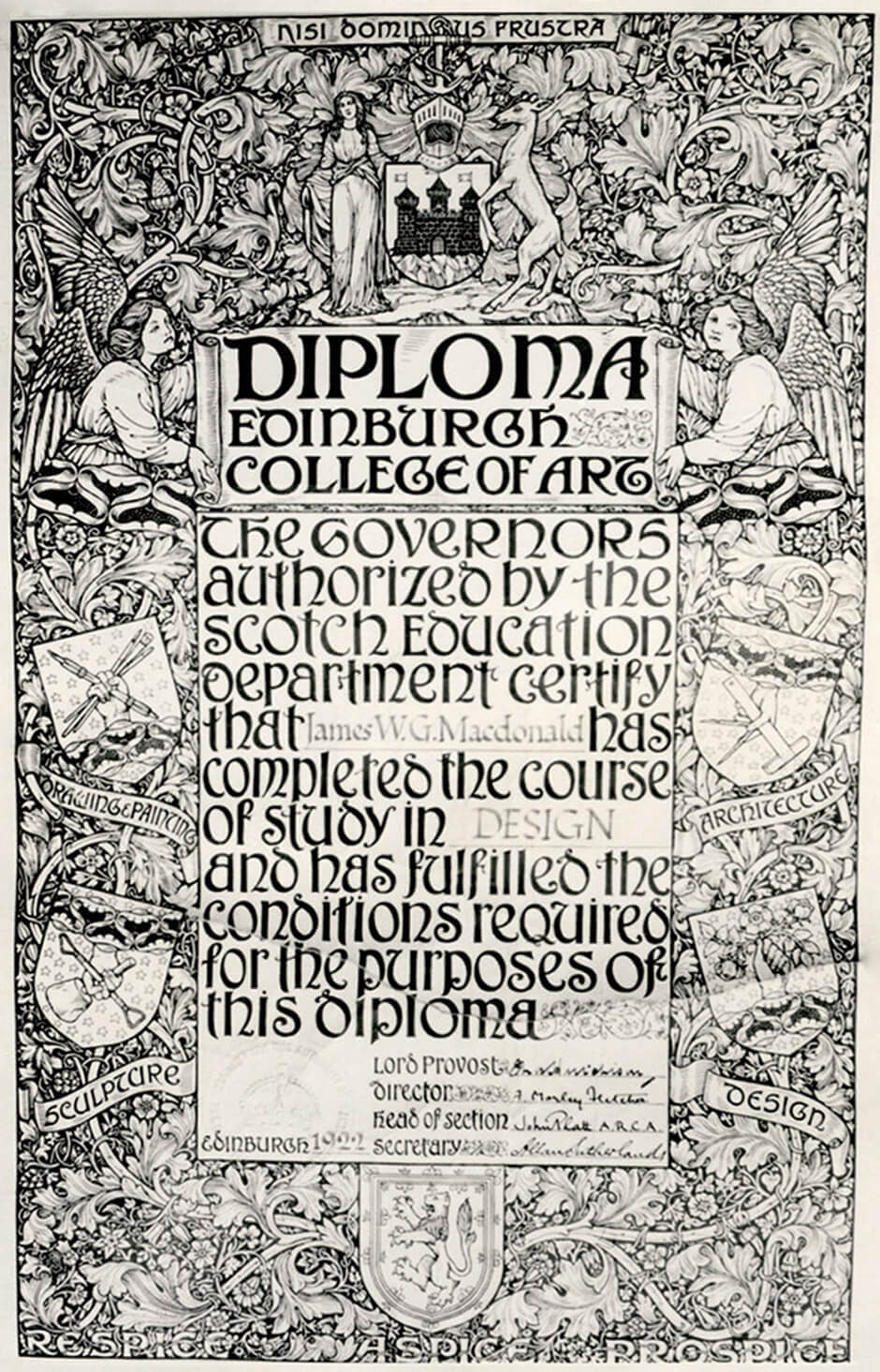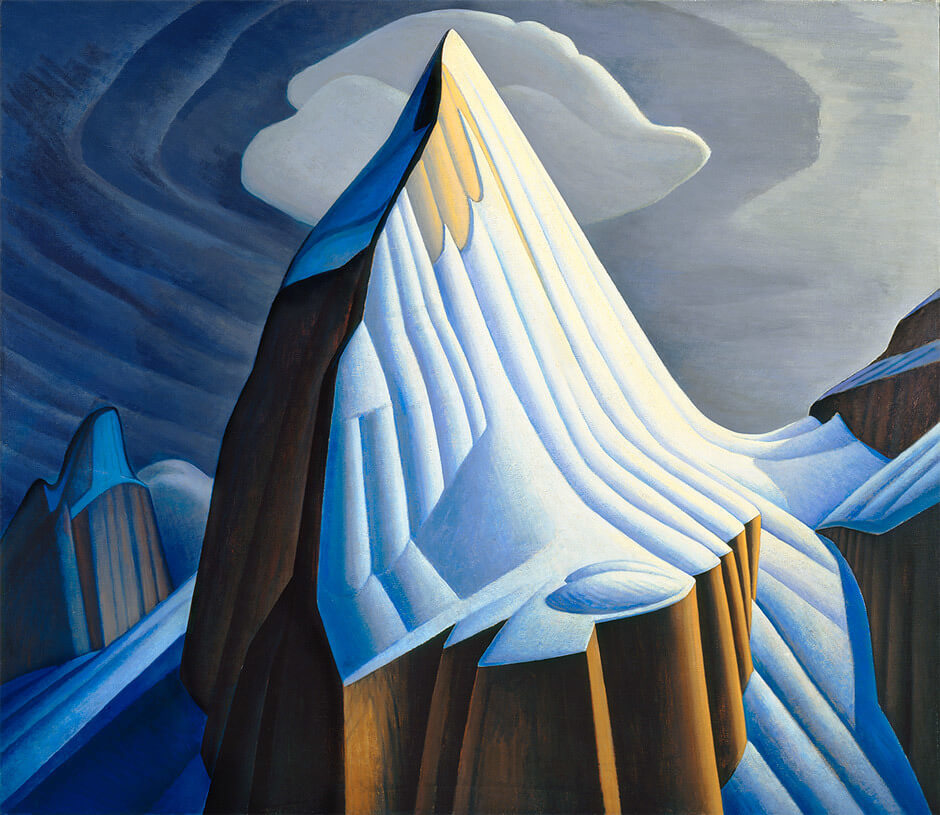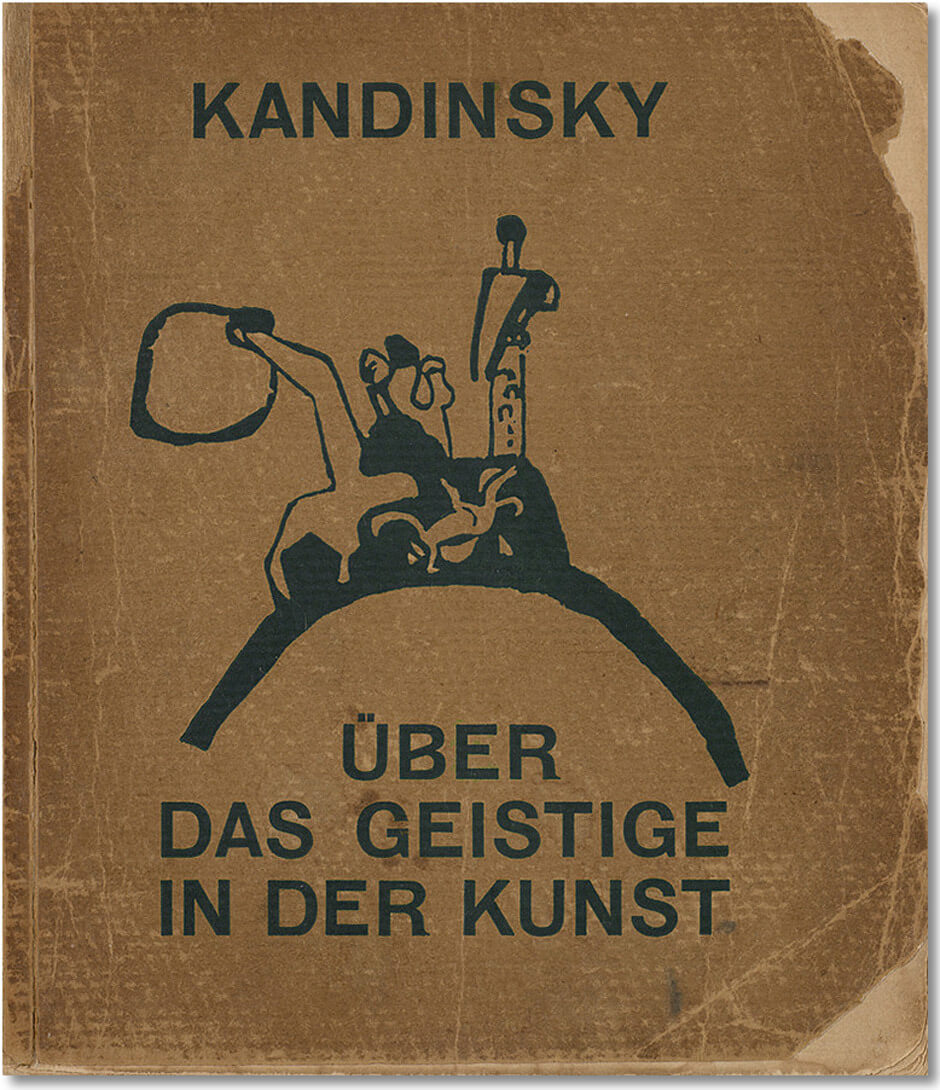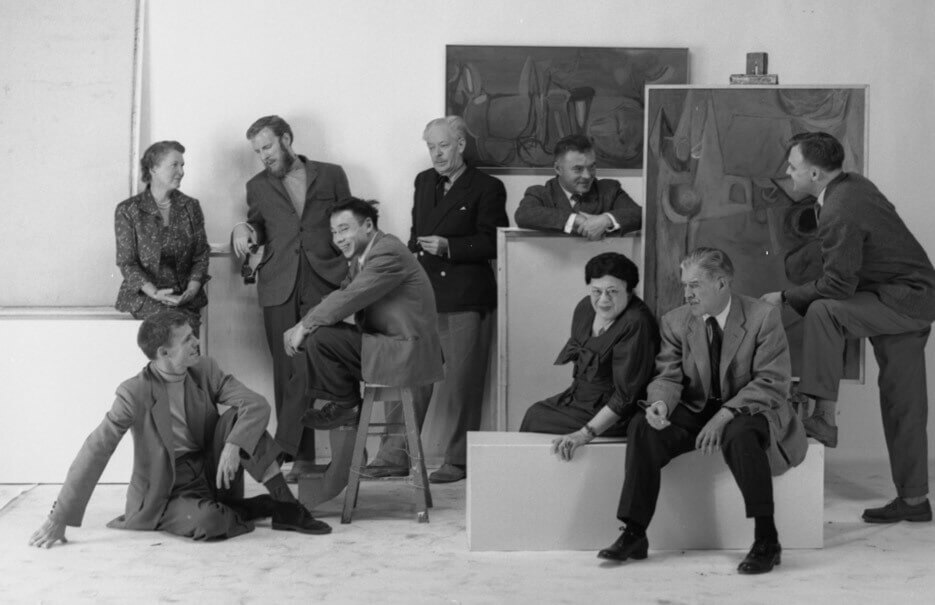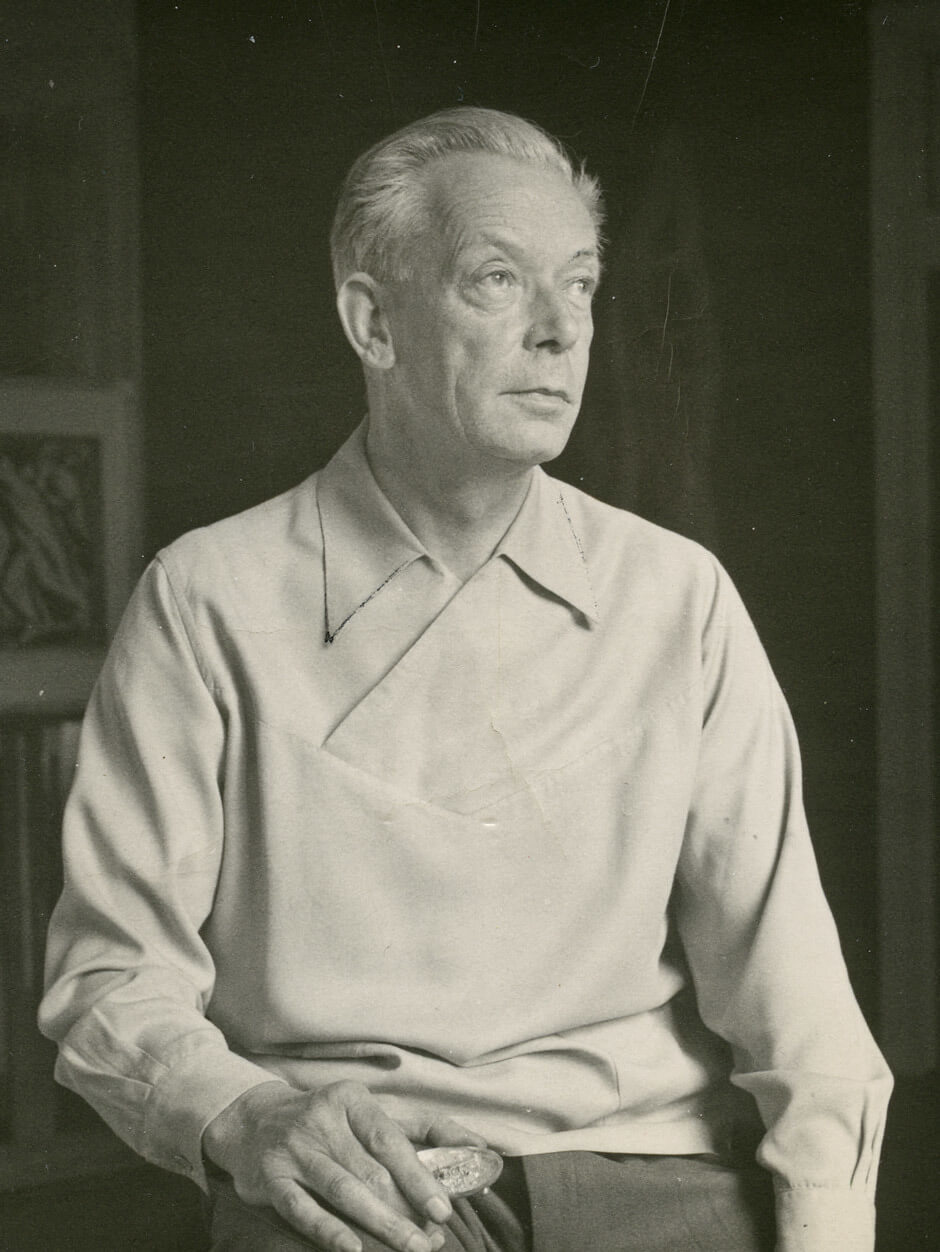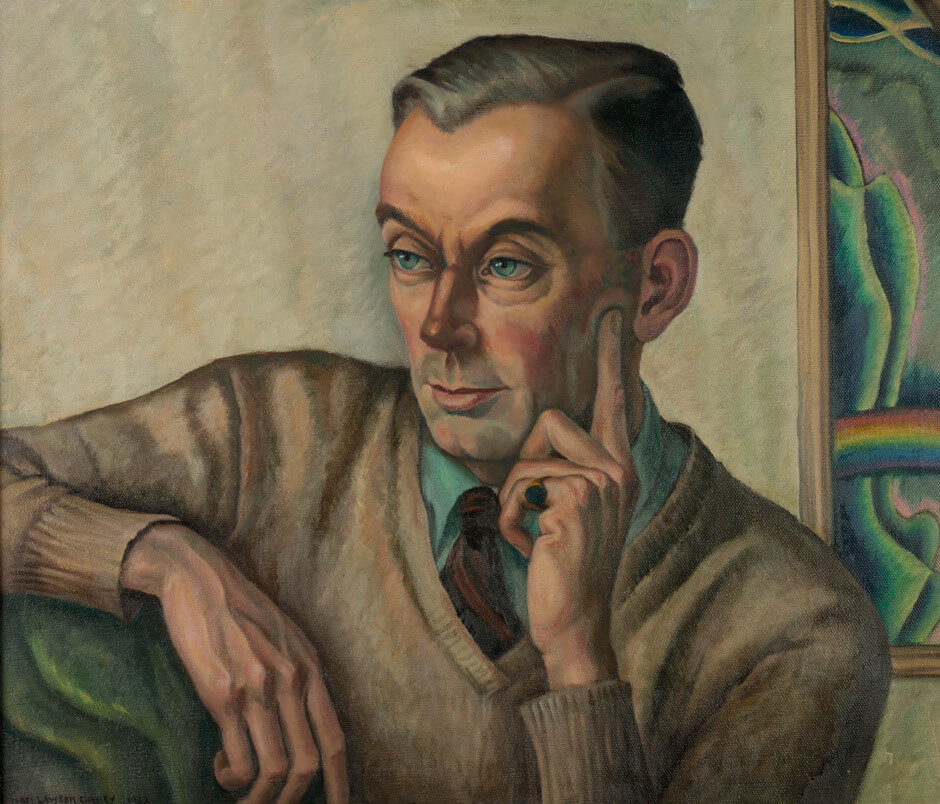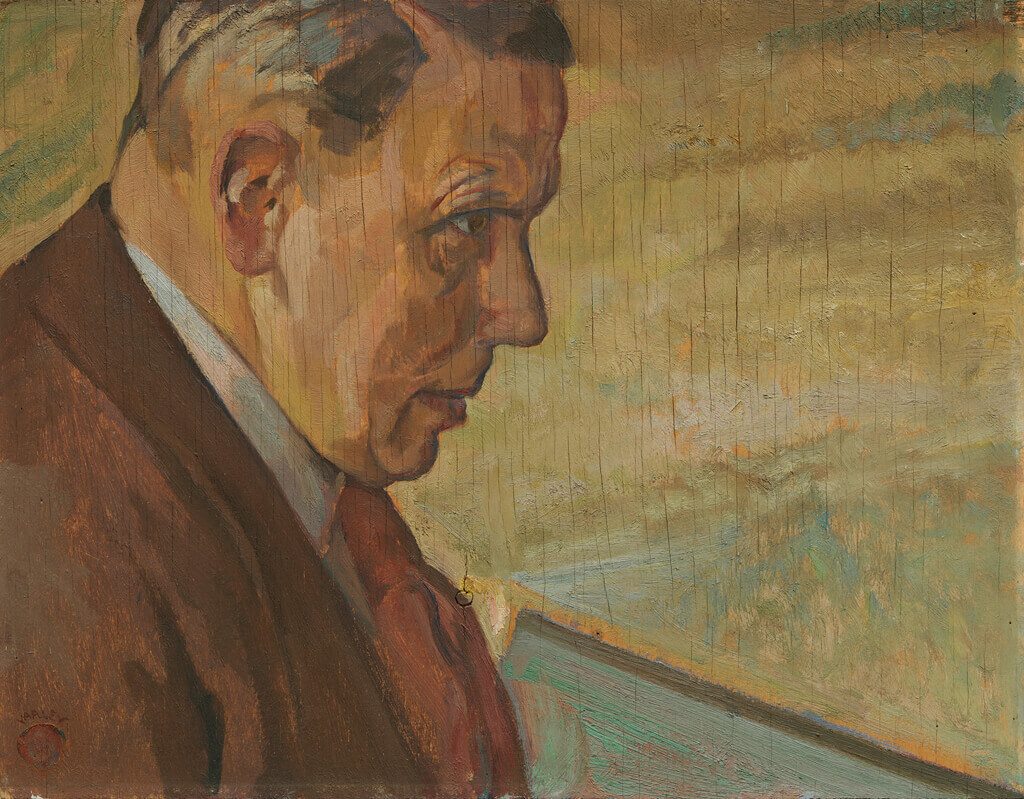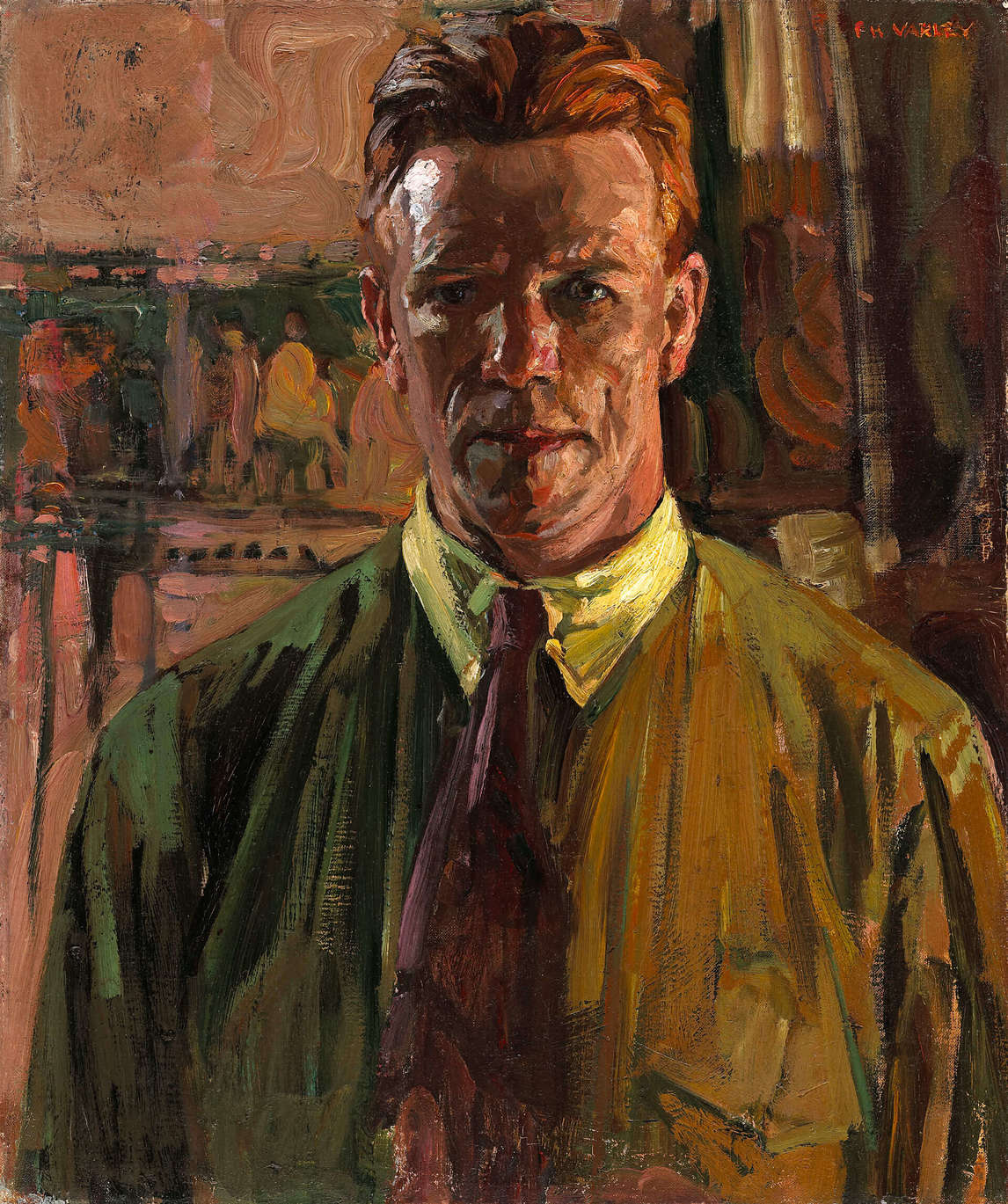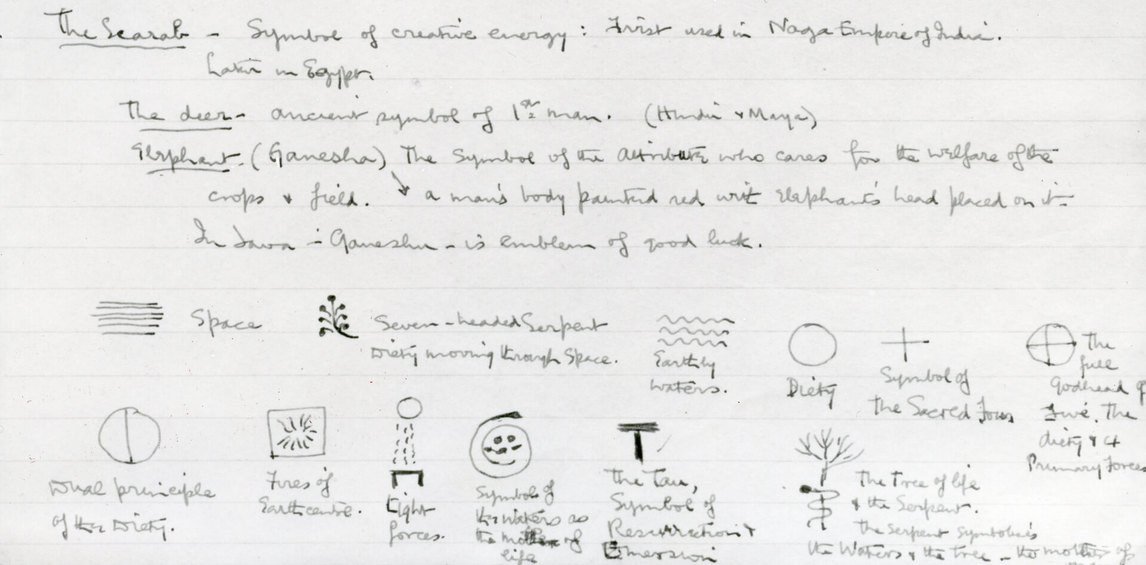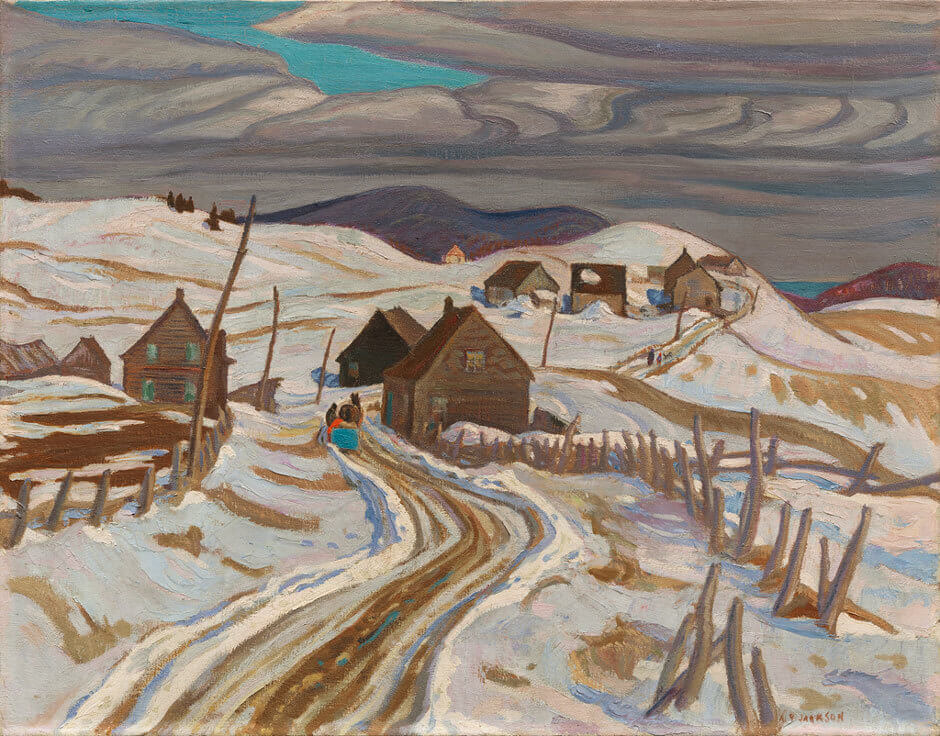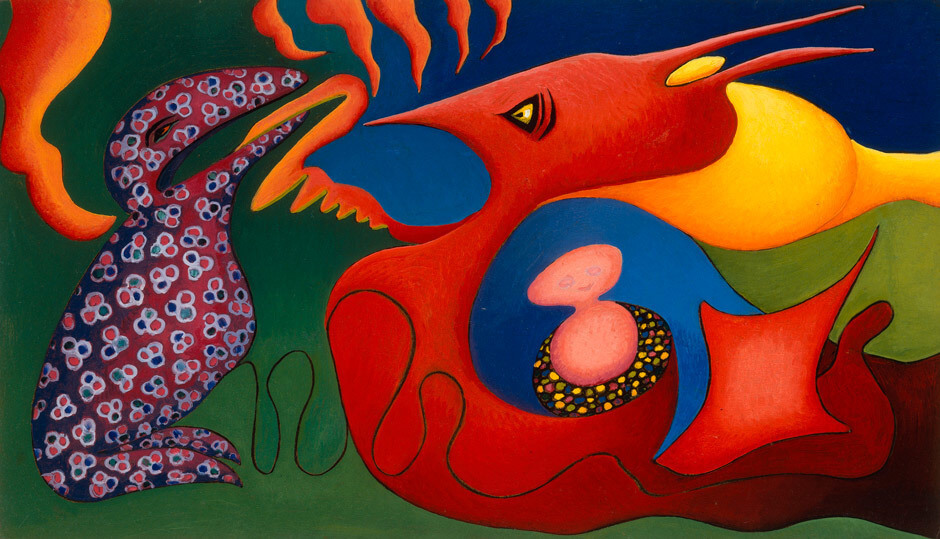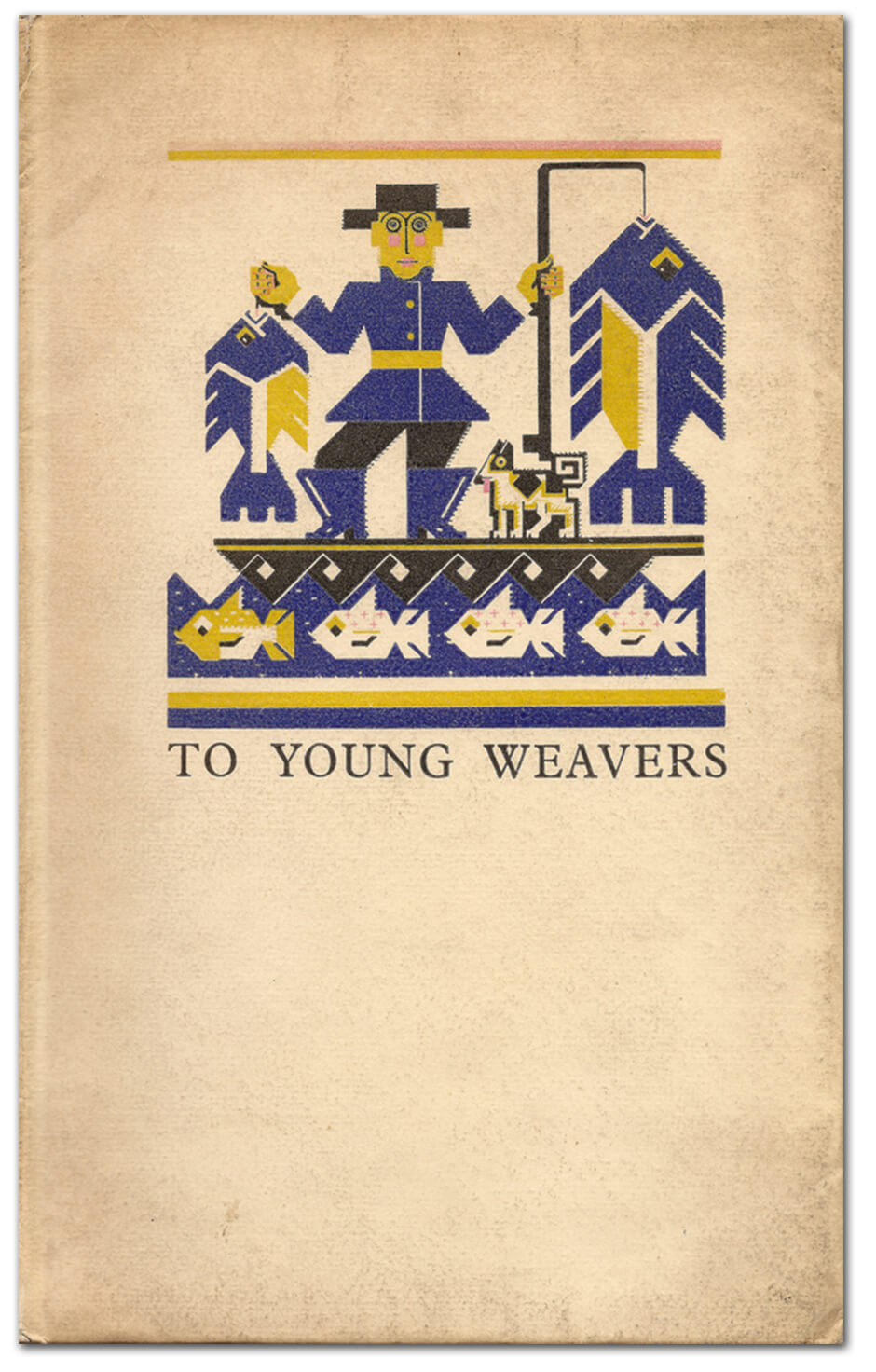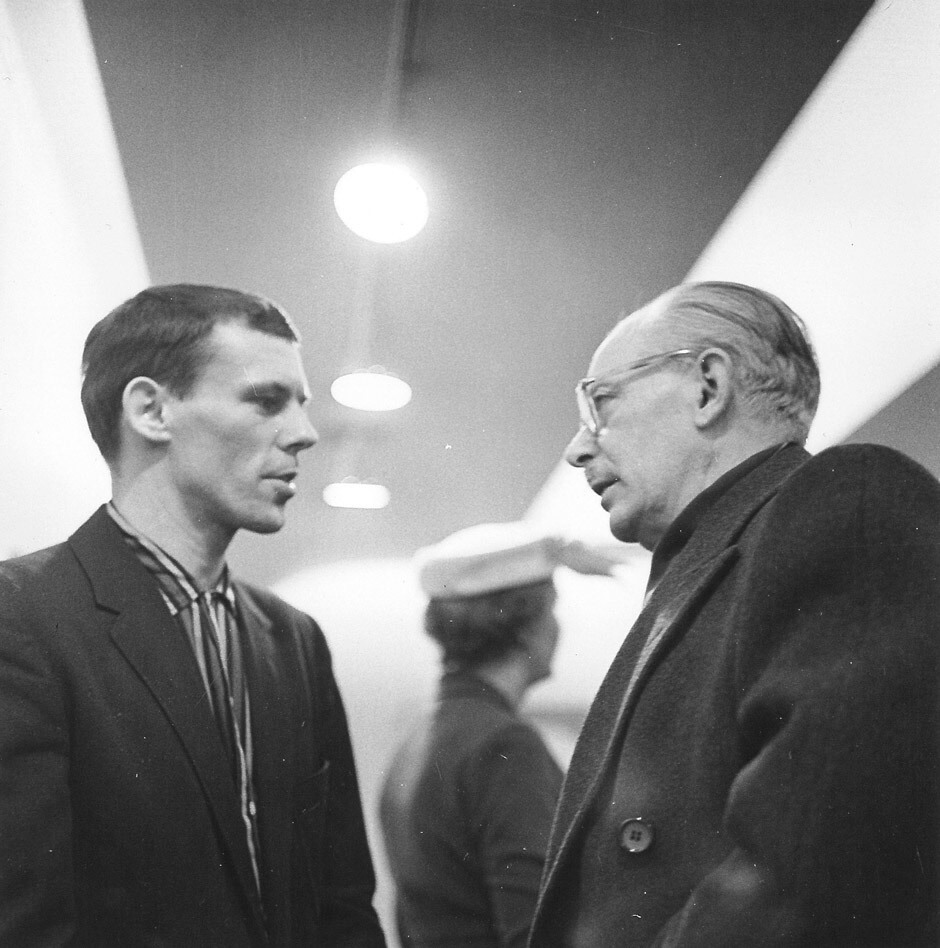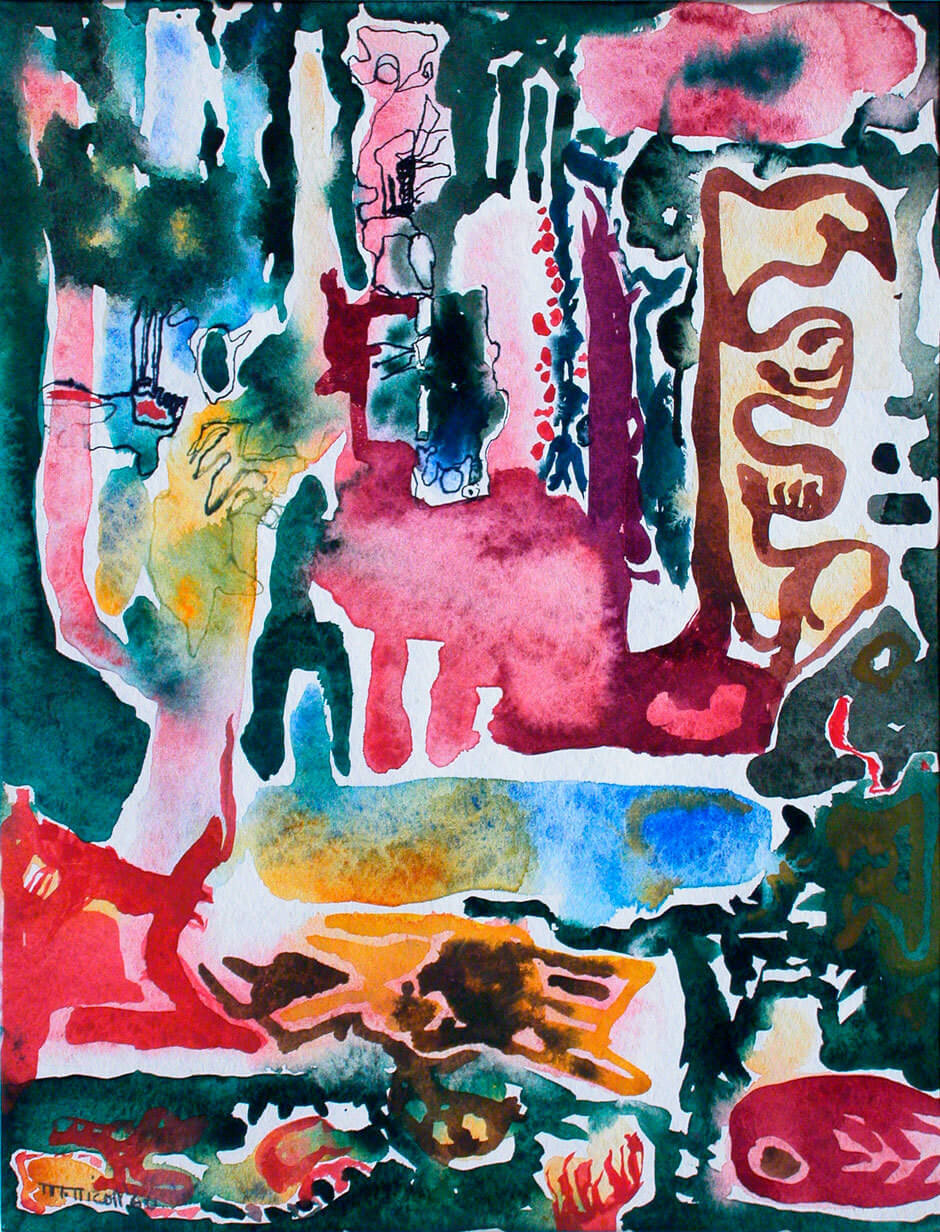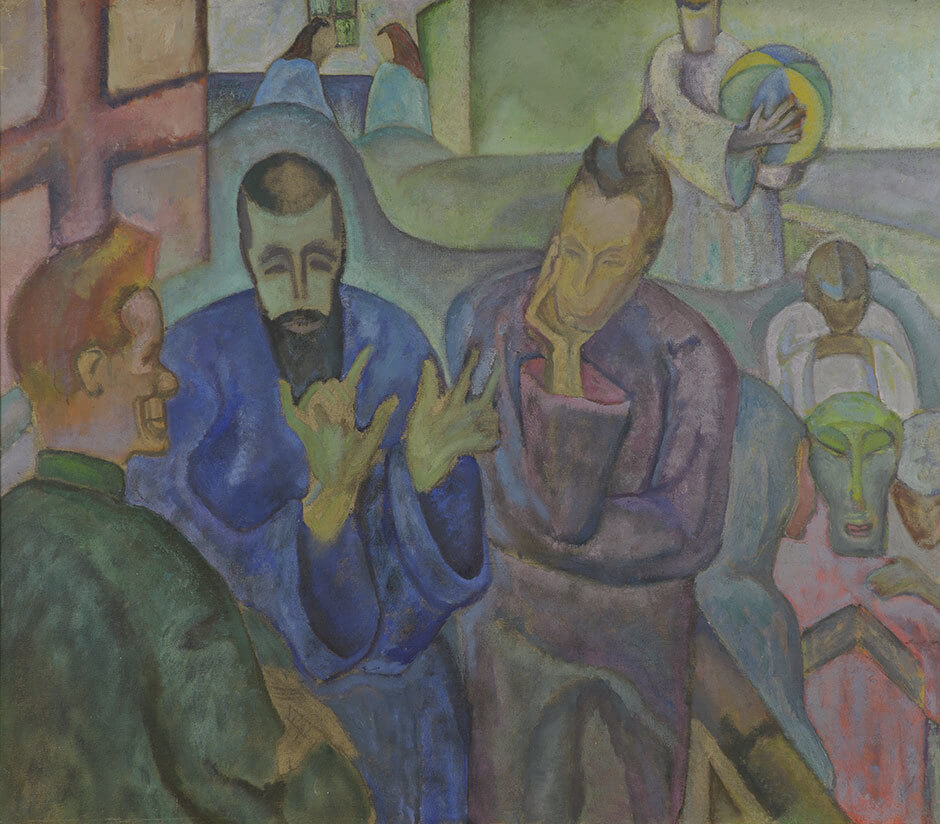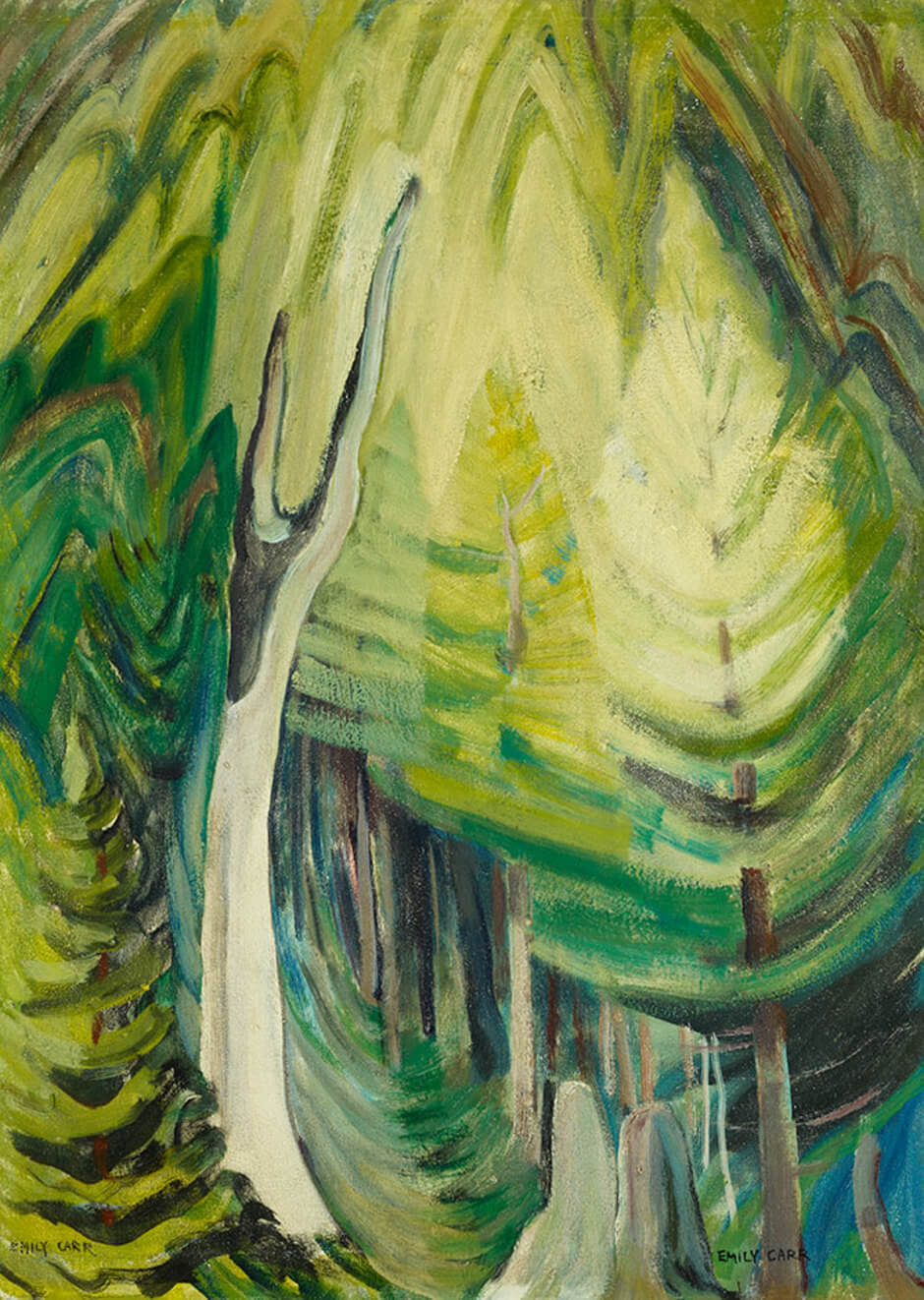 ---
L'Équipe
Éditrice
Sara Angel
Rédactrice exécutive
Kendra Ward
Directeur de la rédaction en français
Dominique Denis
Direction de la recherche iconographique
Cliodna Cussen et Corin De Sousa
Gestionnaire principale du site web
Simone Wharton
Réviseure
Rosemary Shipton
Réviseur linguistique et correcteur d'épreuves
Dominique Denis
Traductrice
Nathalie de Blois
Adjointe à la recherche iconographique
Julia Lum
Concepteur de la mise en page
Rondie Li
Adjointe à la mise en page (anglais)
Emily Derr
Adjointe à la mise en page (français)
Simone Wharton et Iskender Piyale-Sheard
Design de la maquette du site Web
Studio Blackwell
---
Copyright
© 2016 Institut de l'art canadien. Tous droits réservés.
ISBN 978-1-4871-0104-6
Institut de l'art canadien
Collège Massey, Université de Toronto
4, place Devonshire
Toronto (ON) M5S 2E1
Catalogage avant publication de Bibliothèque et Archives Canada
Zemans, Joyce, 1940-
[Jock Macdonald (2016). Français]
Jock Macdonald. Sa vie et son œuvre / Joyce Zemans; traductrice,
Nathalie de Blois.
Traduction de : Jock Macdonald.
Comprend des références bibliographiques.
Sommaire : Biographie — Œuvres phares — Importance et questions
essentielles — Style et technique — Sources et ressources — Où voir.
Monographie électronique en formats HTML, PDF et mobile.
ISBN 978-1-4871-0104-6 (HTML).–ISBN 978-1-4871-0105-3 (PDF).
–ISBN 978-1-4871-0106-0 (MOBILE).
1. Macdonald, Jock, 1897-1960. 2. Macdonald, Jock, 1897-1960–Critique et
interprétation. 3. Peintres–Canada–Biographies. I. Macdonald, Jock, 1897-1960.
Peintures. Selections. II. Institut de l'art canadien, organisme de publication
III. Titre. IV. Title: Jock Macdonald (2016). Français.
ND249.M253Z46 2016                        759.11                        C2016-903949-8