"There is something almost painful about this piece. And I don't mean that in a negative way. It has this heartbreaking poignancy, but also an urgency to it. It reminds me of how fragile this planet is and how fragile our existence is as human beings. As a physician, I think the river looks like a blood vessel, and the way the land is cracked reminds me of scars. It makes me think about the deep scars we're leaving on this planet. The landscape also reminds me of the places I've worked in sub-Saharan Africa and the Middle East where water is so important and so scarce. Water can bring people together, but also drive people apart and into conflict as they compete for it. To me, this piece is a reminder of our deep dependence on all our natural resources, and the damage that is wrought from our attempts to exploit and control them."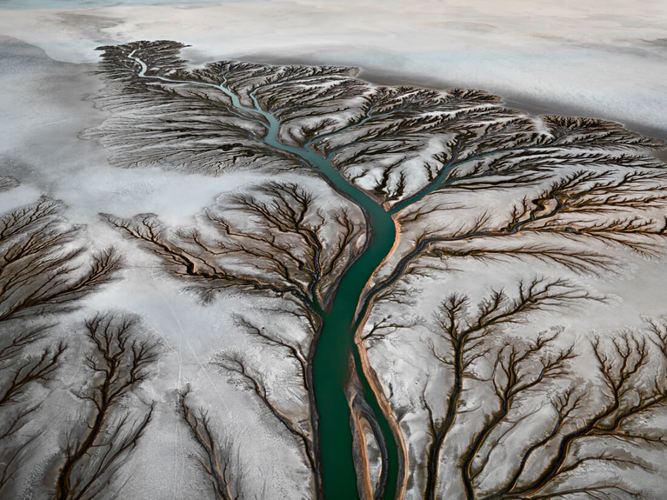 Dr. Samantha Nutt is a bestselling author, founder of War Child Canada, and staff physician at Women's College Hospital.
Dr. Samantha Nutt, photograph by Dustin Rabin.