"I don't usually engage with art on a particularly intellectual level. I like when a piece speaks to me viscerally, emotionally, in the same way I respond to fashion and colour. But Monkman's work is the exception. I find his work to be mind-bending in the most interesting way. I'm fascinated by the provocative imagery he creates. At first you think you're looking at one thing, but then, with a sleight of hand, he takes you down a different path. I like how he interjects himself and his sexuality into the work through the appearance of his alter ego, Miss Chief Eagle Testickle. And I love how he plays with role reversal and juxtaposing Indigenous and European imagery, sort of sticking a finger in the eye of the colonialist. I think Monkman is the embodiment of a great Canadian artist. He brings together the old world and the new world and, in doing so, pulls us into this very current dialogue about how we understand our world today."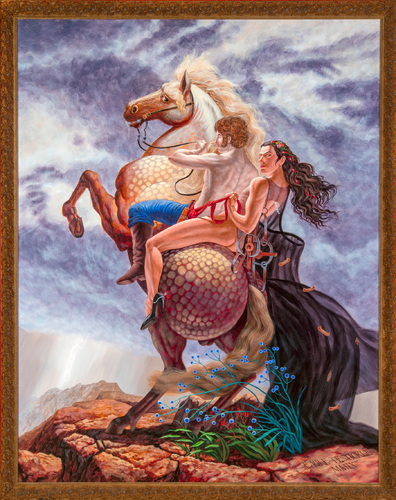 Joe Mimran is the founder of Joe Fresh and Club Monaco and a dragon on CBC's Dragons' Den.
Photo credit for Joe Mimran: CBC.