Watercolours of flowers are among the most revered compositions by Molly Lamb Bobak (1920–2014). She always loved flowers, right from her childhood in the country near Burnaby Lake, B.C. Her mother was an avid gardener, though she herself was more drawn to wildflowers than to manicured gardens. In her years on the West Coast in the 1950s she painted flowers in oil, but in Fredericton, inspired by the work of her husband, Bruno Bobak (1923–2012), Lamb Bobak switched to watercolour for most of her flower studies. She credited New Brunswick for providing her with ample subject matter:
It is a country full of wild flowers from May to October. I know exactly when they are coming out. I never seem to get tired of them. I think now how many years more can I paint cosmos? Every year I am ready to do them again.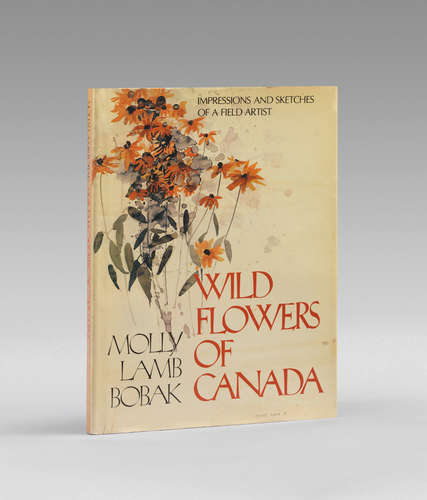 Wild Flowers of Canada is an unusual memoir that combines direct narrative and keenly observed images of clusters of wildflowers. Art historian David P. Silcox notes in his foreword to the book that it is a double self-portrait. While the narrative chronicles Lamb Bobak's story from childhood to maturity, the paintings also serve as self-portraits. They illustrate a life of happy memories.
This Spotlight is excerpted from Molly Lamb Bobak: Life & Work by Michelle Gewurtz.