Portrayals of women feature prominently in the work of Montreal painter Prudence Heward (1896–1947). In At the Theatre, 1928, she depicted women in a public place unaccompanied by men, reflecting the growing independence of women in the 1920s. In her portrait of Montreal dancer Louise McLea, Girl on a Hill, 1928, Heward positions herself as a modern artist presenting modern subjects. As curator Charles C. Hill wrote in 1975, Heward "portrays strong, independent women, women with individual lives and personalities, yet there is always a certain tension in her work."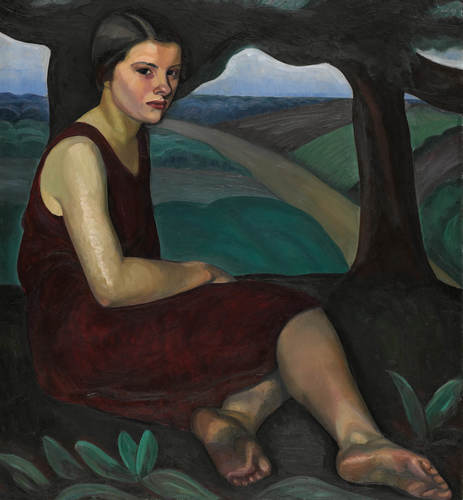 Among Heward's most striking representations of women are her paintings of black female subjects. Significantly Heward's library included George Bernard Shaw's The Adventures of the Black Girl in Her Search for God (1932), which contains engravings by John Farleigh, and in which the female protagonist questions white authority, indicating her interest in the black female subject perhaps as early as 1932.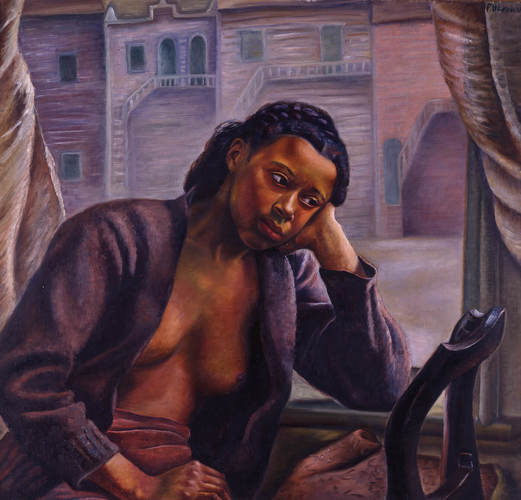 We do not know for sure Heward's motivations for choosing to paint black women, but her decision to produce several paintings of them, as well as of a young black girl (Clytie, 1938), indicates that she had a particular interest in the black female subject. Whether this interest was primarily formal (in that painting black women allowed her to experiment with different colours of paint), altruistic (calling attention to issues of race in Canadian society), a result of the availability of black models in early twentieth-century Montreal (many of whom worked as domestics and needed the additional money), or a combination of these factors, art historians have perceived these works in a range of ways. In Girl in the Window, 1941, distinctive for being Heward's sole portrayal of a black female subject seated in a domestic interior, only a pane of glass separates the woman and the outside world, which is urban rather than rural or exotic. As some scholars have noted, the buildings in the background indicate a working-class part of Montreal, thus revealing the poverty experienced by many black women in the 1930s and 1940s.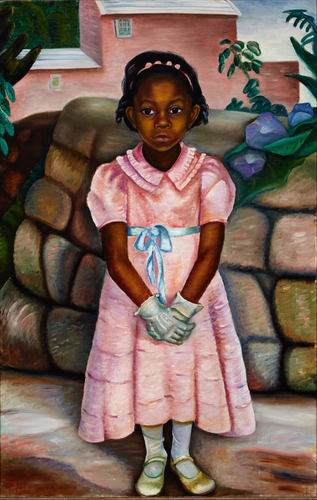 Heward's representations of not only black but also, in works like Indian Head, 1936, Indigenous girls and women speak to issues of both gender and race in early twentieth-century Canada. Art historian Charmaine Nelson asks, "How could one seriously interpret Prudence Heward's Dark Girl (1935), a lone naked and melancholic black female surrounded by tropicalized foliage, without discussing the evocation of Africa as the 'dark continent' and without mentioning Heward's seeming preoccupation with black women and girls as subjects for other paintings like Hester (1937), Clytie (1938), Girl in the Window (1941), and Negress with Flower (n.d.)?"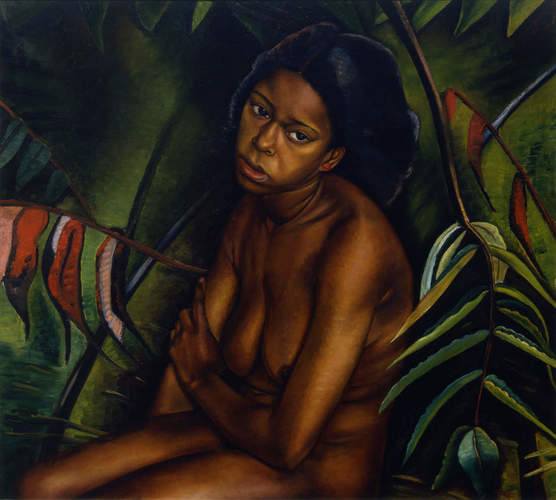 Nelson notes that in the nineteenth and early twentieth centuries, white Canadian artists sometimes painted black women who worked as domestics and as models in art schools and community centres. Given that Heward was a white woman from an affluent Montreal family, her relationships with black female models were necessarily informed by issues of social class as well as of gender and race. As for the paintings themselves, there were sometimes hostile, indeed racist, reactions to Heward's depictions of naked black women, focusing on their ostensibly unattractive body language, such as hunched shoulders and "melancholy" expressions. Although there is no definitive explanation of Heward's paintings of female subjects—white, black, and Indigenous—they ask us to look critically at the relationships between artists, subjects, and audiences in Canada in the early twentieth century.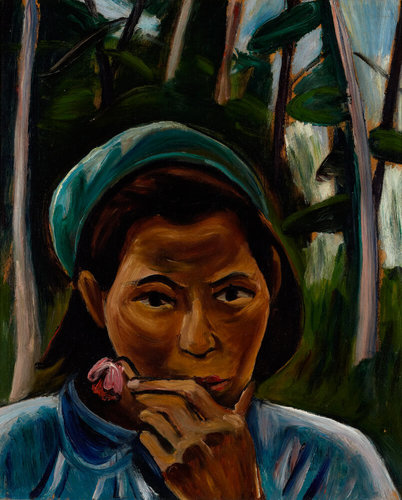 This Essay is excerpted from Prudence Heward: Life & Work by Julia Skelly.