When, in 1947, Françoise Sullivan (b.1923) set out to create an improvised dance cycle based on the seasons, she knew she needed to innovate by documenting it in a new way. Traditional notation systems used for dance choreography were not appropriate for improvisation, and she wanted to leave a record of the ephemeral event that was to occur without an audience.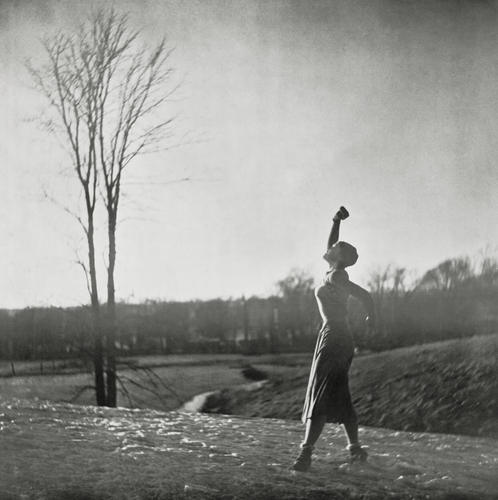 Summer (L'été) was danced at Les Escoumins in the Côte-Nord region of Quebec in the summer of 1947. It was captured by Sullivan's mother with a 16mm camera, a technology that had been around since the mid-1920s but had not yet made its way into the art world in a substantial way. Dance in the Snow was performed in February 1948 outside the town of Otterburn Park, southeast of Montreal. Sullivan had arranged with Jean-Paul Riopelle (1923–2002) to film the event, using the Sullivan family camera. It was only by chance that Maurice Perron (1924–1999) happened to be there. Perron had studied at the École du meuble with Riopelle and was part of the Automatiste group, whose members he photographed frequently as they enjoyed social events or worked in their studios. Standing shoulder to shoulder with Riopelle, he took stills of the dance. Unfortunately, the film reels shot by Sullivan's mother and by Riopelle have been lost. Perron's beautiful photographs remain the only record.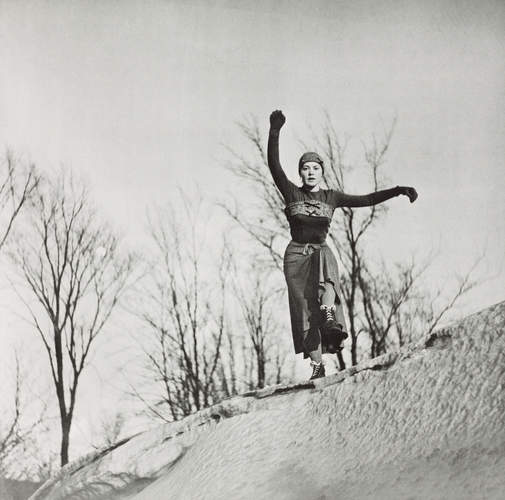 Nearly thirty years later, Sullivan chose seventeen images shot by Perron in 1948 to represent Dance in the Snow in a 1978 solo exhibition at the Musée d'art contemporain de Montréal and for a limited-edition loose-leaf portfolio published for the occasion. Aware of how documentation can influence reception and the historical understanding of art, she selected the pictures for how they synthesized the energy and flow of the dance, arranging them to reflect the sequence of movements as they had occurred. Perron exhibited the photographs several times, changing their order and adding more original stills to the series. The images play a double role: as a record of Sullivan's performance and as artworks in their own right.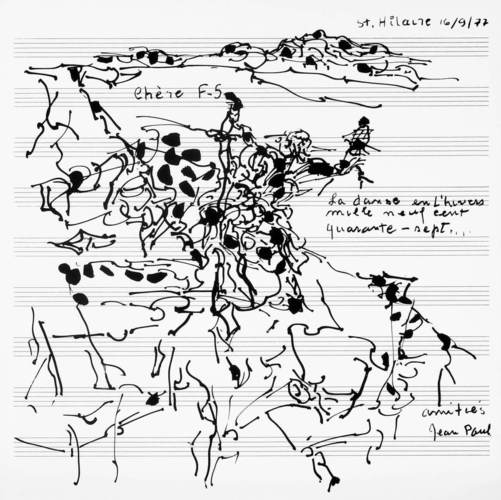 The documentation of Sullivan's performances often constituted the only experience the public could have of a piece. A clear case in point is The Seasons of Sullivan, 2007, a film with four parts accompanied by a limited-edition photographic portfolio. The project, initiated by Louise Déry, director of the Galerie de l'UQAM, was meant to complete and give a second life to Sullivan's ambitious 1947–48 dance cycle. Working from memory and from Perron's photographs, the artist choreographed all four dances and hired dancers to perform them. These were in turn photographed by Marion Landry (b.1974) and documented in four short films, co-directed by painter and videographer Mario Côté (b.1954) and Sullivan, that are also artworks in their own rights.

Now able to be appreciated through its filmed re-enactment, Dance in the Snow was given a new lease on life when Luis Jacob (b.1970) appropriated it in 2007 as the inspiration for a multi-channel video installation. A Dance for Those of Us Whose Hearts Have Turned to Ice pays homage to the seminal 1948 performance in a way that also allows it to speak to gender, cultural diversity, and other artistic concerns that are crucial to many artists of Jacob's generation. Each recreation of the work takes on new meaning even as it retains some of the spontaneous first version.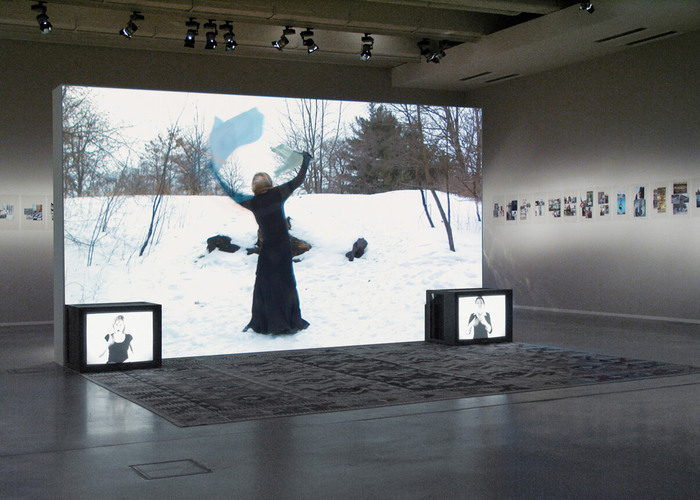 This essay is excerpted from Françoise Sullivan: Life & Work by Annie Gérin.