Balvenie Castle 2006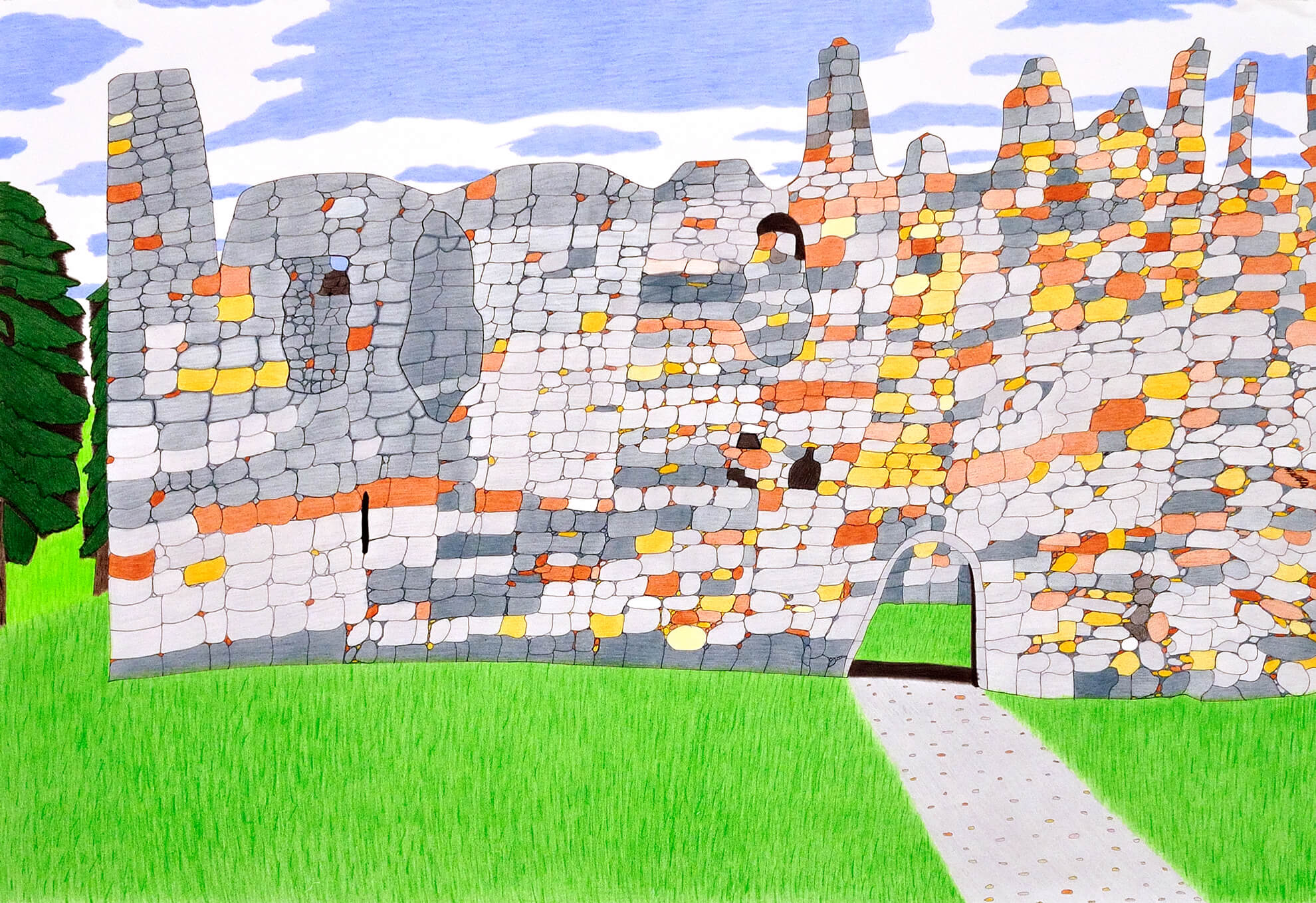 In 2006 Annie Pootoogook attended an artists' residency in Dufftown, Scotland. There she made drawings in her signature style; she continued using the experience as subject matter upon her return. Balvenie Castle is the largest and most detailed of the few drawings she completed while away from Canada for the first time. The work depicts a decaying castle located near Dufftown. Alive and rich in colour, the grass surrounding the castle is a pure bright green, straight from the pencil crayon box. The stones that make up the castle are red, blue, orange, yellow, grey, and white, each outlined in black Fineliner pen and stacked one upon the other to form the walls.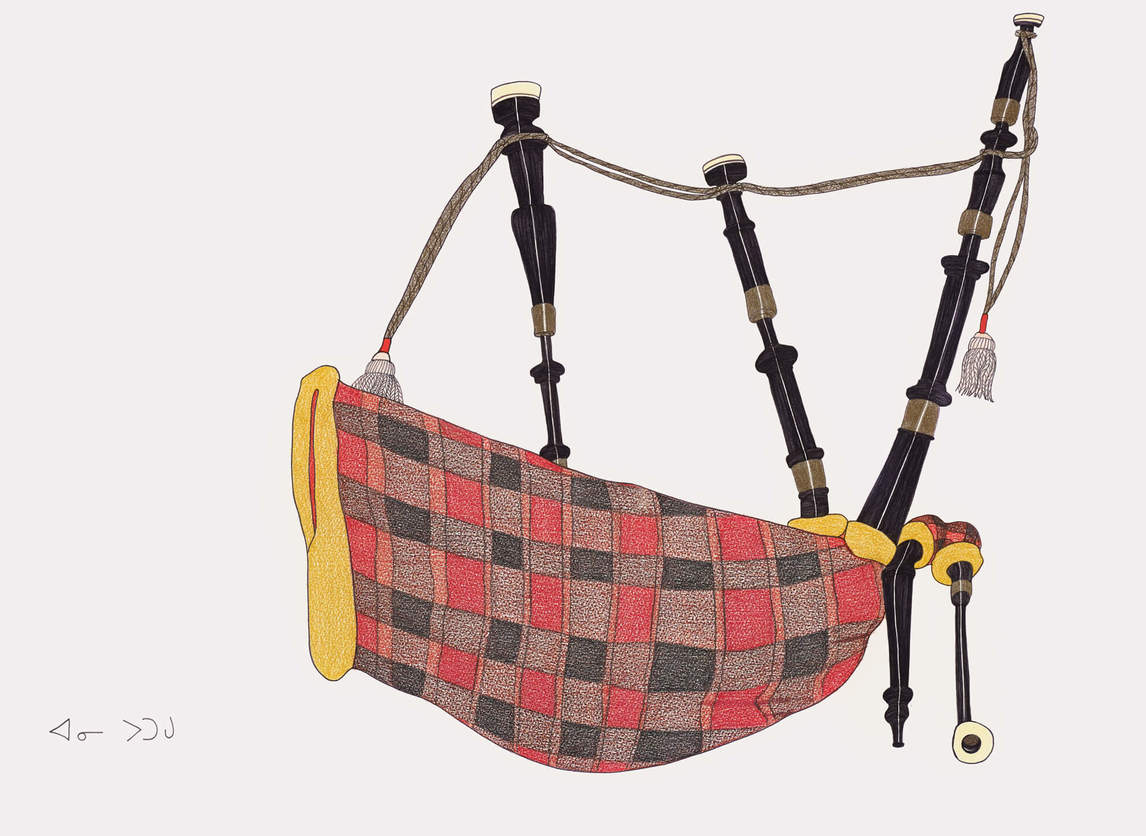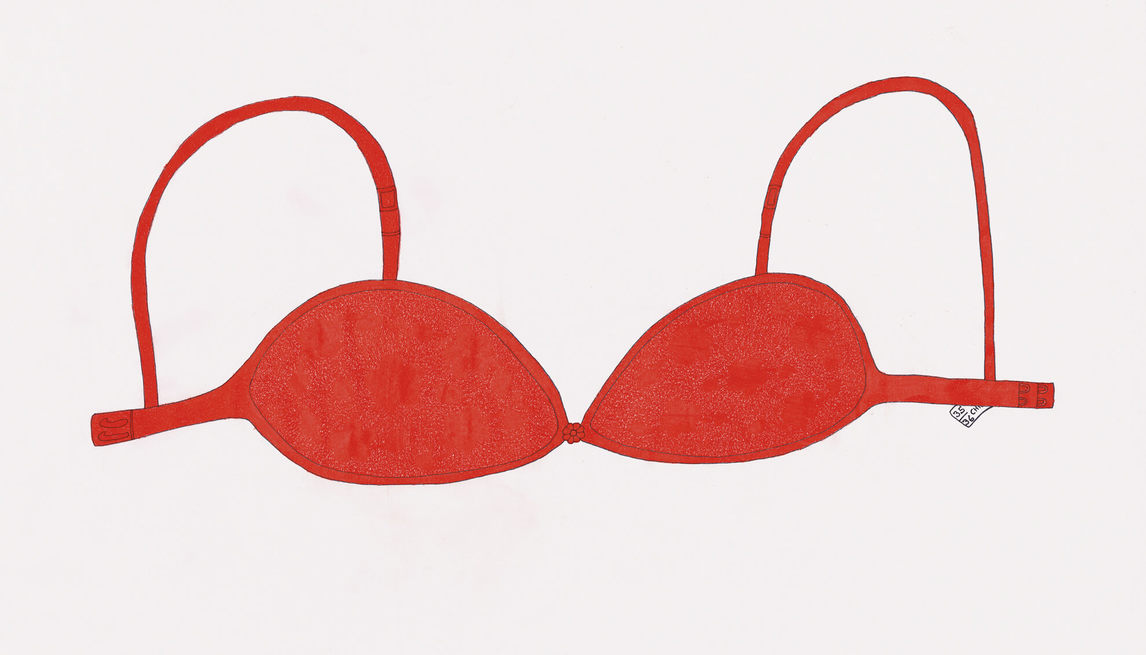 The castle strangely resembles the stacking of multi-coloured snow blocks used to build a snow house, or perhaps a stone ring, which Annie would recall from her life in Kinngait. If the foreignness of this scene in Annie's visual vocabulary posed a representational challenge, she cleverly solved it by combining colours and visual elements of her lived reality in Kinngait to create a hybrid structure in a Scottish landscape.
Upon her return to Canada, Annie continued to experiment, producing Bagpipes, 2006, in which she isolated an object and drew it against a plain field, as she did in Red Bra (35/36), 2006, and Composition (Pipe), 2006. Myself in Scotland, 2005–6, is a more personal drawing, reflecting her experience in Dufftown. This work is an image of a woman, presumably Annie herself, with her hair standing straight up on her head. We know it is likely Annie because the necklace the woman is wearing has an ulu pendant, a piece of jewellery that she wore often. The hair-raising image of the woman could imply that she is overwhelmed, in awe, or excited—we will never know. These drawings were among the first Annie produced that represented her new lived reality away from the North and that are devoid of the references to the Arctic that many collectors sought.
Balvenie Castle was purchased by the Art Gallery of Nova Scotia and was included in the Sobey Art Award selection.