Man Abusing His Partner 2002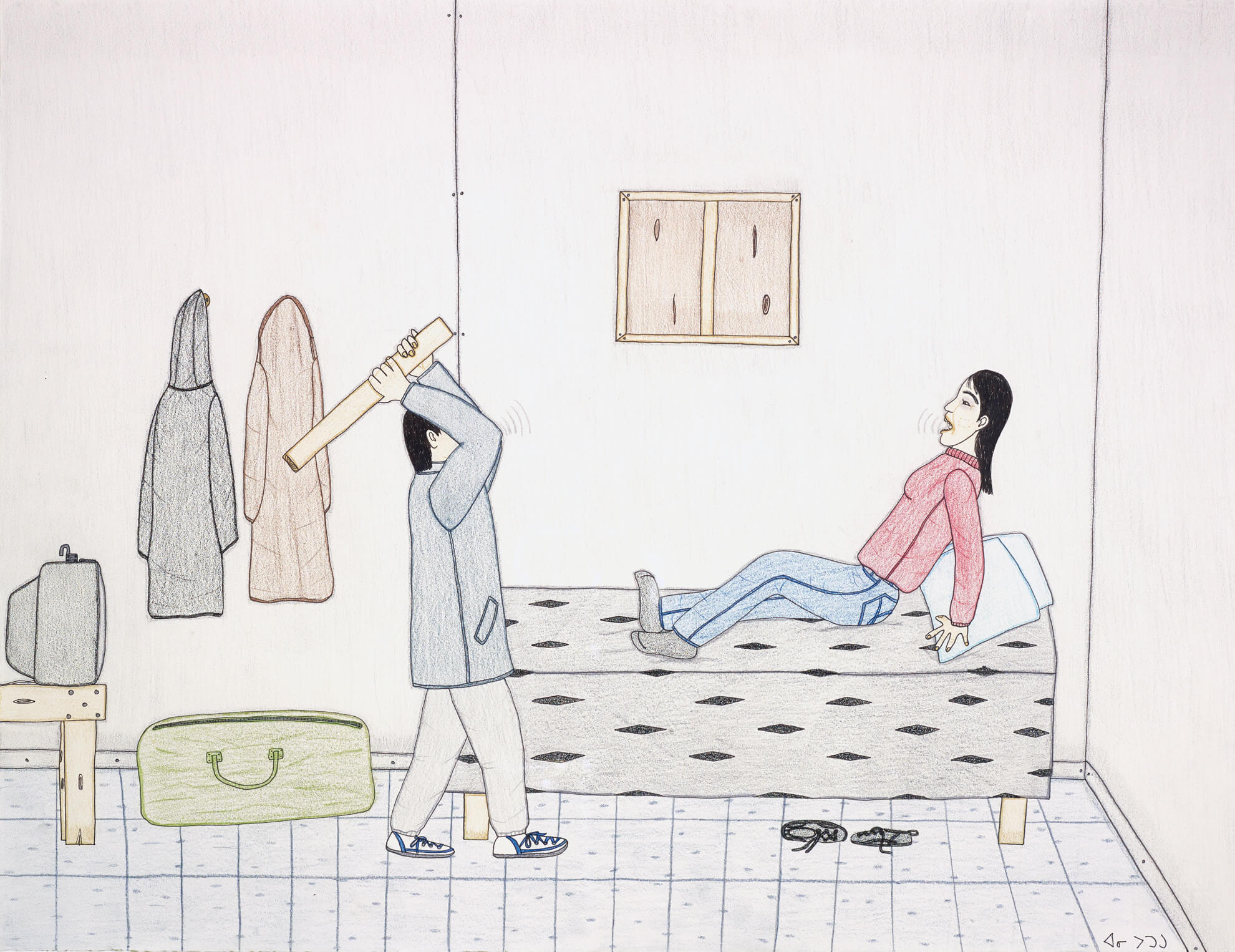 Annie Pootoogook depicted the delightful side of community life, but she also became known for her representations of darker aspects of contemporary living. Among them are portrayals of domestic violence. Man Abusing His Partner depicts a disturbing personal memory from Annie's life during the early 1990s. She was in an abusive relationship with a man in Nunavik (Northern Quebec). Here Annie documents an incident when he locked her in a house and boarded it up, as evidenced by the plywood nailed to the window in the centre of the composition. The drawing depicts the house's interior space, stark and unassuming, with a male figure holding what appears to be a length of wood and poised to strike the woman, who screams helplessly (as indicated by four undulating lines coming from her mouth) as she cowers on a mattress.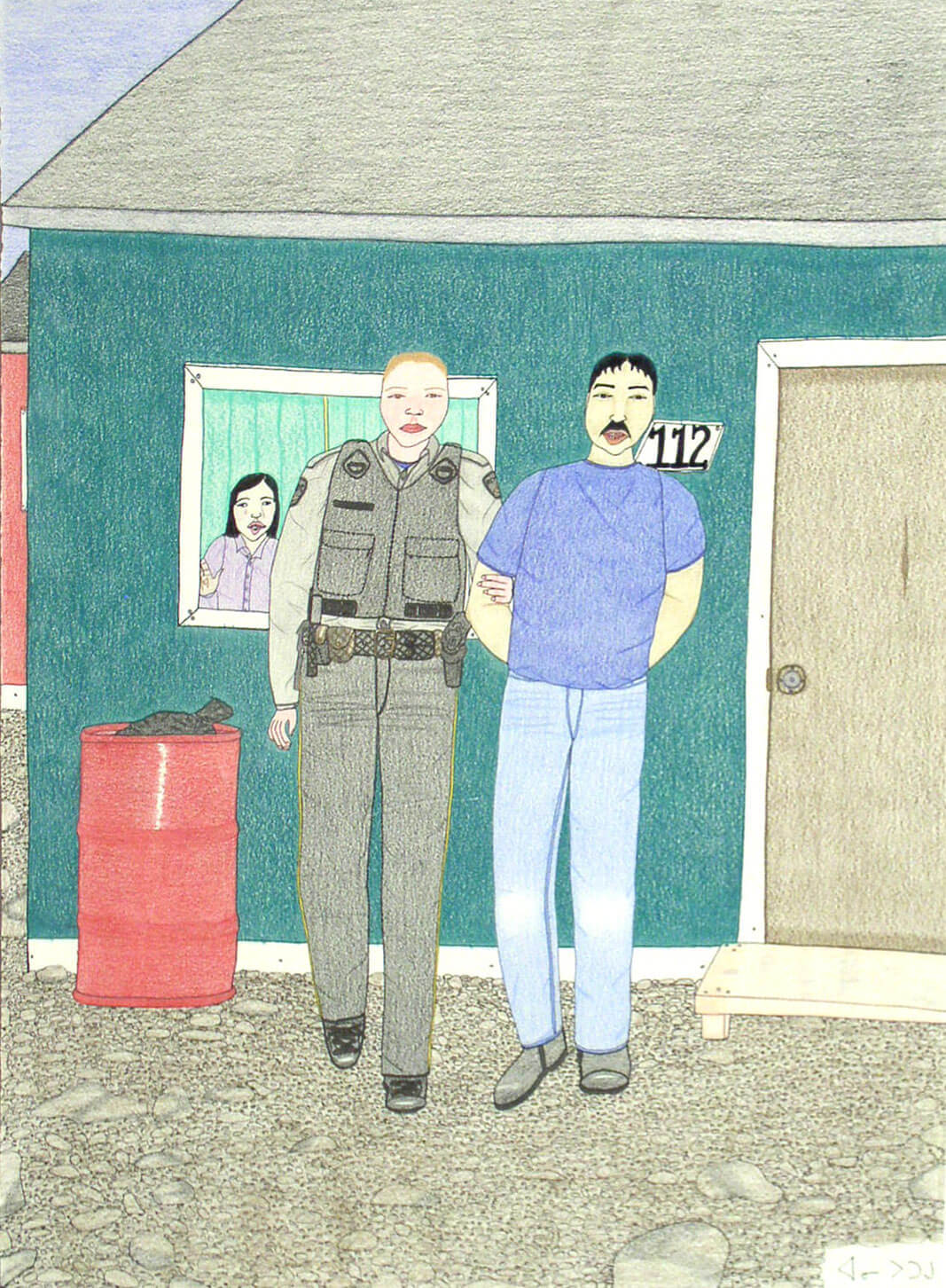 At first, Annie did not admit that this was a drawing of a personal memory, and she often referred to its subject as someone she heard about, but in time she shared the reality of the horrific incident. She spoke about her own experience: "She [my sister] told me to get out of that house before he broke my bone. So my sister was in shock because I was going crazy. And I wasn't normal anymore. But I had to charge him because what he did to me in that house, I had to charge him 'cause he used too much weapons on me and my life was lost." Unsentimental and direct, the drawing is cold in its execution and a chilling reminder of the reality of domestic violence, carried out here hidden from witnesses in a small interior with doors closed and windows boarded shut.
Annie often portrayed the events of her daily life and her home community of Kinngait in works that she derived from her own memory, including In the Summer Camp Tent, 2002, and Dreaming of Marijuana, 2005. Her narrative is almost always personal—not limited to the observation or strictly accurate reproduction of details but drawn as well from her emotional and psychological state. As writer John Quin observes, there is an Inuktitut word, sulijuk, which means "it is true." Annie's drawings reveal certain truths about her life. Her Kinngait is not a mythical, happy land of pre-modern innocence—a misinformed stereotype that is unfortunately often used to homogenize the complexities of Inuit aesthetics, philosophies, and art production. Of works such as this one, Jimmy Manning notes that "Annie's work is very different. Annie's work is, like, today and yesterday… daily happenings, shopping, music, the feast. Sometimes she will draw very hurting feelings from her heart which she's not afraid to say on paper." This drawing is an artwork wrenched out of a personal memory.