Portrait of My Grandmother 2004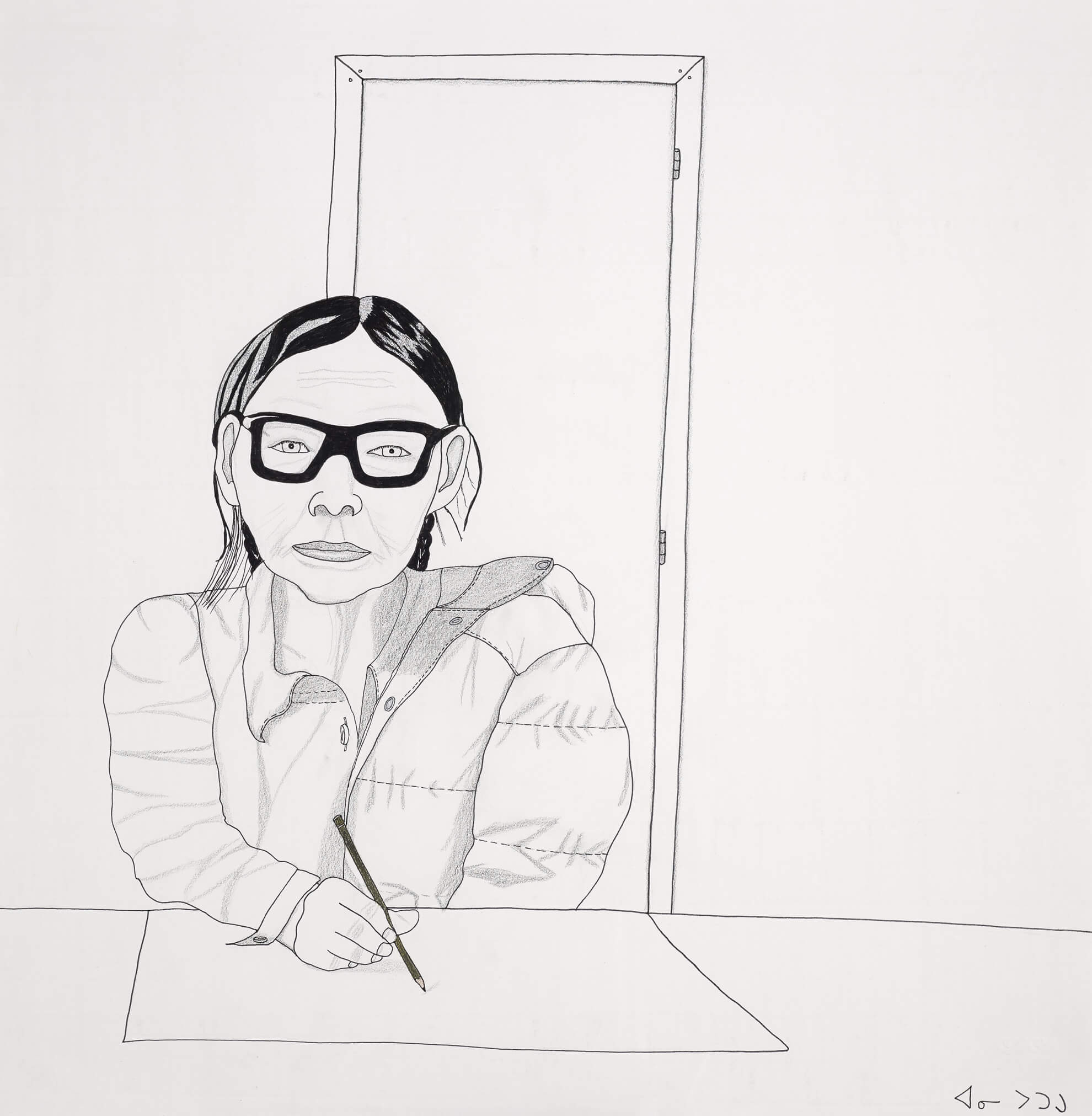 Many of Annie Pootoogook's drawings reference her grandmother, Pitseolak Ashoona (c.1904–1983), whom she admired. Pitseolak is always identified by her black-framed eyeglasses—sometimes the eyeglasses alone stand in for the woman. Done primarily in graphite and pen, this drawing is highlighted with colour in the pencil crayon Pitseolak is holding. Often mistaken for a portrait of Annie herself, the picture shows Pitseolak looking straight into the viewer's eyes.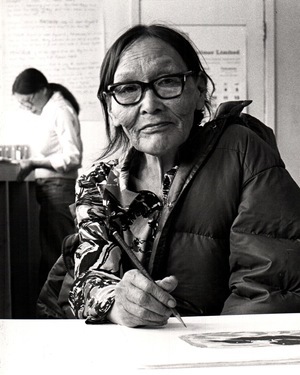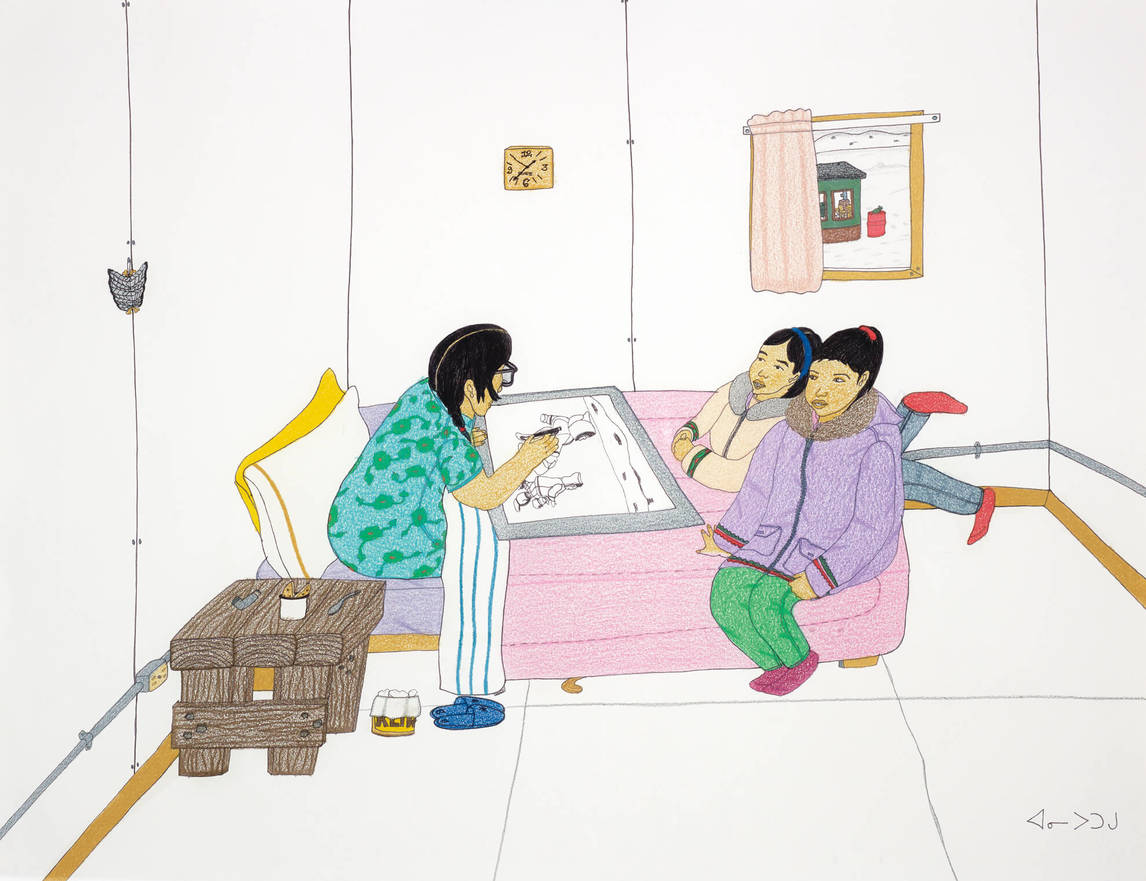 According to William (Bill) Ritchie, the image is likely taken from a photograph by Tessa Macintosh, who spent time in the West Baffin Eskimo Co-operative studios in Kinngait in the 1970s photographing the artists. Annie's drawing is not an exact copy of the photograph, but there are too many similarities to ignore; Pitseolak's posture is the same, as are her signature glasses and her parka worn on only one arm. Many artists wear their parkas this way in the studio to stay cozy but at the same time free up their drawing arm. If Annie made this drawing from Macintosh's photograph, it is the only drawing we know of that she produced from a photographic reference. Annie preferred to draw from memory or from scenes she had before her. Increasingly, however, artists in Kinngait have been using photographs for inspiration. For instance, Annie's cousin, the artist Itee Pootoogook (1951–2014), used photographs in his practice.
Pitseolak was not only Annie's grandmother, she was a highly successful professional artist whose work was featured in significant galleries and publications in the South. Through her art she had achieved a measure of financial freedom and stability for her family. She was an important role model for the young Annie, who reflected on Pitseolak in an interview in 2006:
I used to go and see my grandma drawing because I wanted to learn and she was my grandma. Nobody used to watch her. I don't know why. I wanted to learn, so I had to watch her…. She used to talk to me and say… "I'm drawing because my grandchildren have to eat." But she drew a true story, too, about her life…. She used to tell me, "You should try when you grow up, if you can."
In her later work Pitseolak Drawing with Two Girls on Her Bed, 2006, Annie offers another example of the closeness of generations of women and the practice of learning by watching, an apprenticeship model that is still practised today.