Untitled (Kenojuak and Annie with Governor General Michaëlle Jean) 2010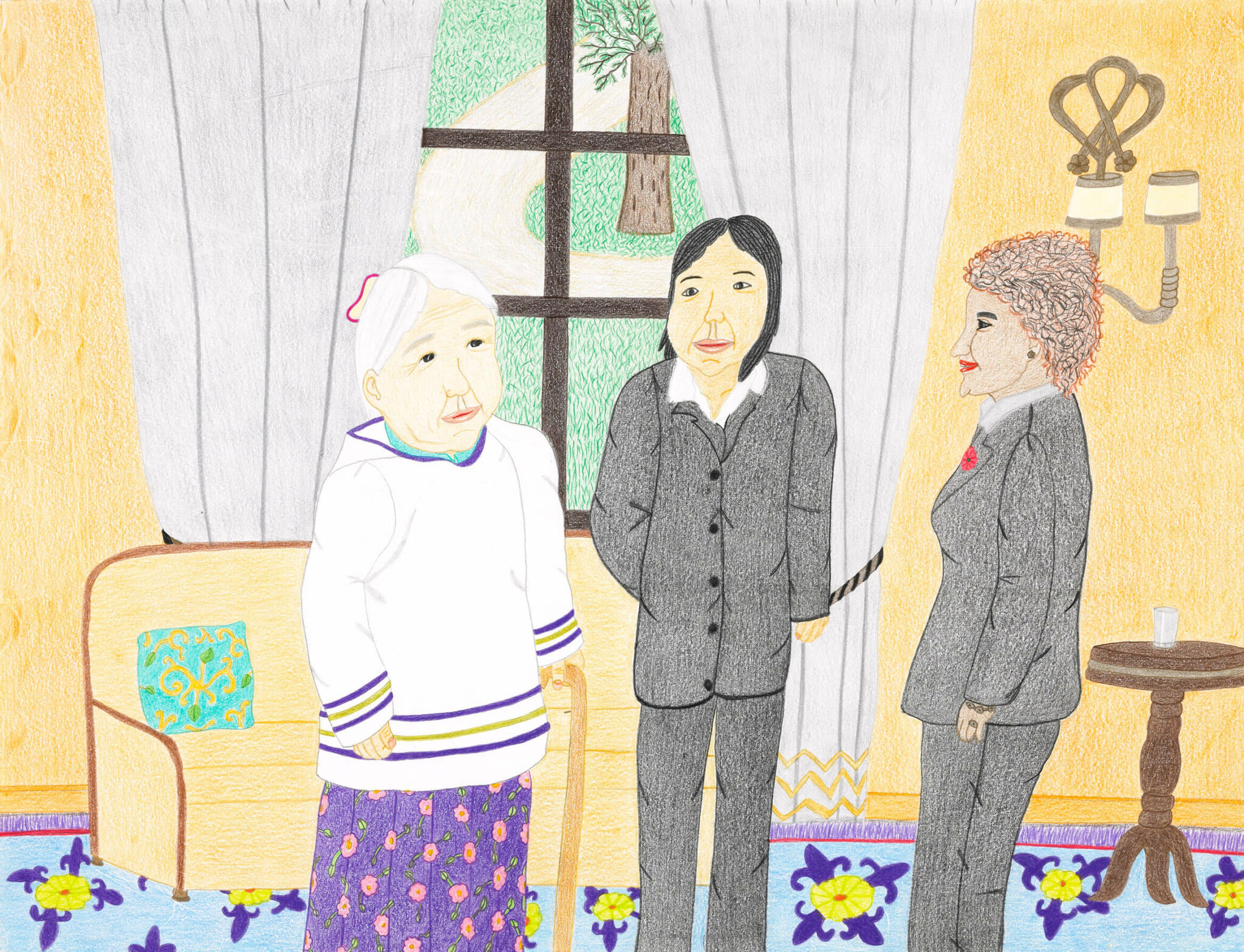 One of the last complete drawings done by Annie Pootoogook is Untitled (Kenojuak and Annie with Governor General Michaëlle Jean). An important late work, it shows the two highly influential Inuit artists standing in the office of Michaëlle Jean when she was serving as governor general of Canada. Jean was acting as the honorary patron of the West Baffin Eskimo Co-operative for its fiftieth anniversary year. The work is a time capsule of a significant moment in the history of Canadian and Inuit art.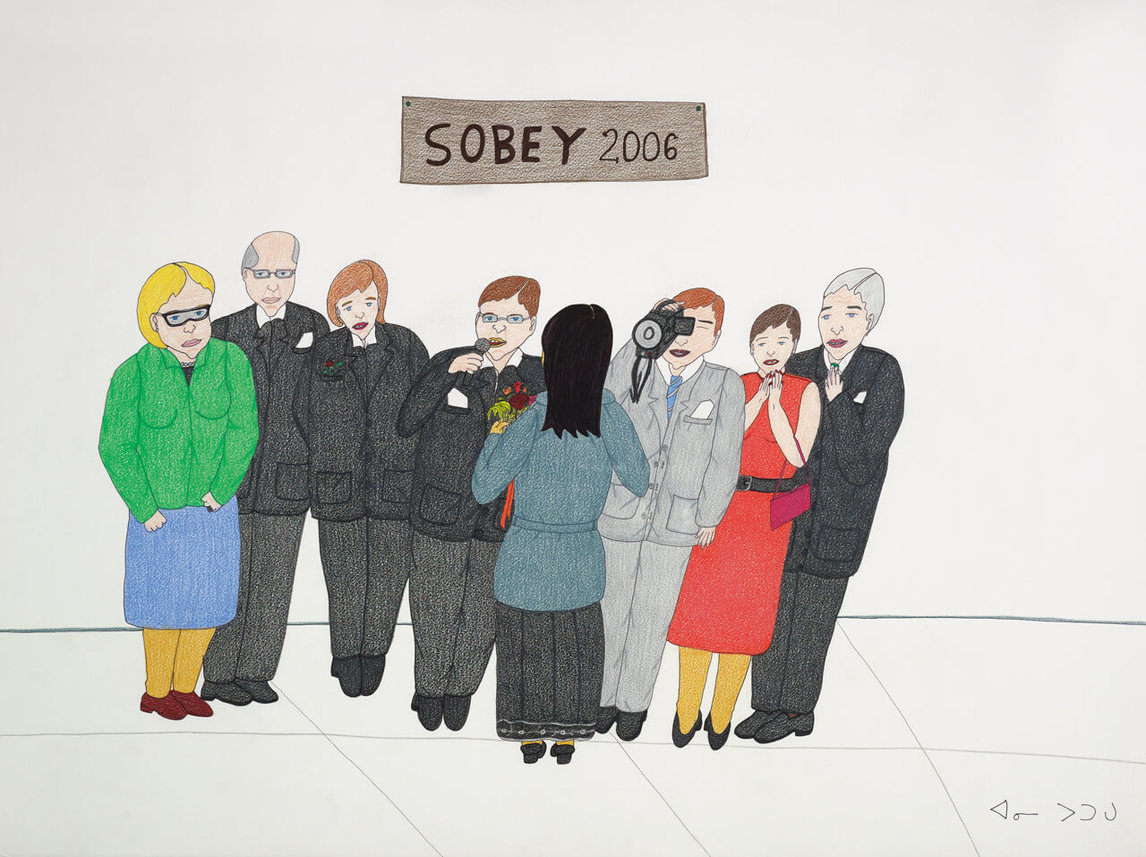 Kenojuak Ashevak (1927–2013) was a pivotal artist in establishing the recognition of Inuit art in Canada in its formative years. In this scene she is wearing her parka and printed skirt, while Annie, an artist who took Inuit art into the sphere of global contemporary art, wears a business suit. The exchange is happy and all are smiling. The office is formally decorated with a patterned carpet, long drapes pulled back with a sash, and sconces on the wall. Through the window we see a beautiful leafy tree, indicating the Southern locale. This drawing is significant in that it shows two notable Inuit women meeting the governor general, a meeting that celebrates their important contributions to the arts in Canada. The Governor General's Awards in Visual and Media Arts, unlike many other national arts awards, had a precedent for honouring an Inuit artist: Kenojuak received the award in 2008.
Although Annie was most prolific while she lived in Kinngait and worked at the studios there, she continued to work in the South. There she would record notable events and people in her life, but these drawings were either not completed or not enticing to a public that was stubbornly fixated on its own ideas of the perceived exoticism and beauty of the North. Few of these drawings were distributed commercially.
Another drawing Annie made to record her life in the South is Sobey Award 2006, 2007. It is a self-portrait, with Annie standing alone and crying tears of happiness and wonder on the occasion when she received the Sobey Art Award. Sobey Awards, 2006, is a companion piece, showing her from the rear, facing a tightly assembled group of media and other attendees. In this drawing too Annie stands alone. Both works can be read as making a statement of loneliness and alienation, of Annie's feelings of unease in public, in such formal company. The contrast is unmistakable in the easy smiles that brighten the faces of the three women in Untitled (Kenojuak and Annie with Governor General Michaëlle Jean). Despite the equally formal and potentially stressful occasion, having Kenojuak there along with Annie seems to have lightened the mood.