Elijah 1929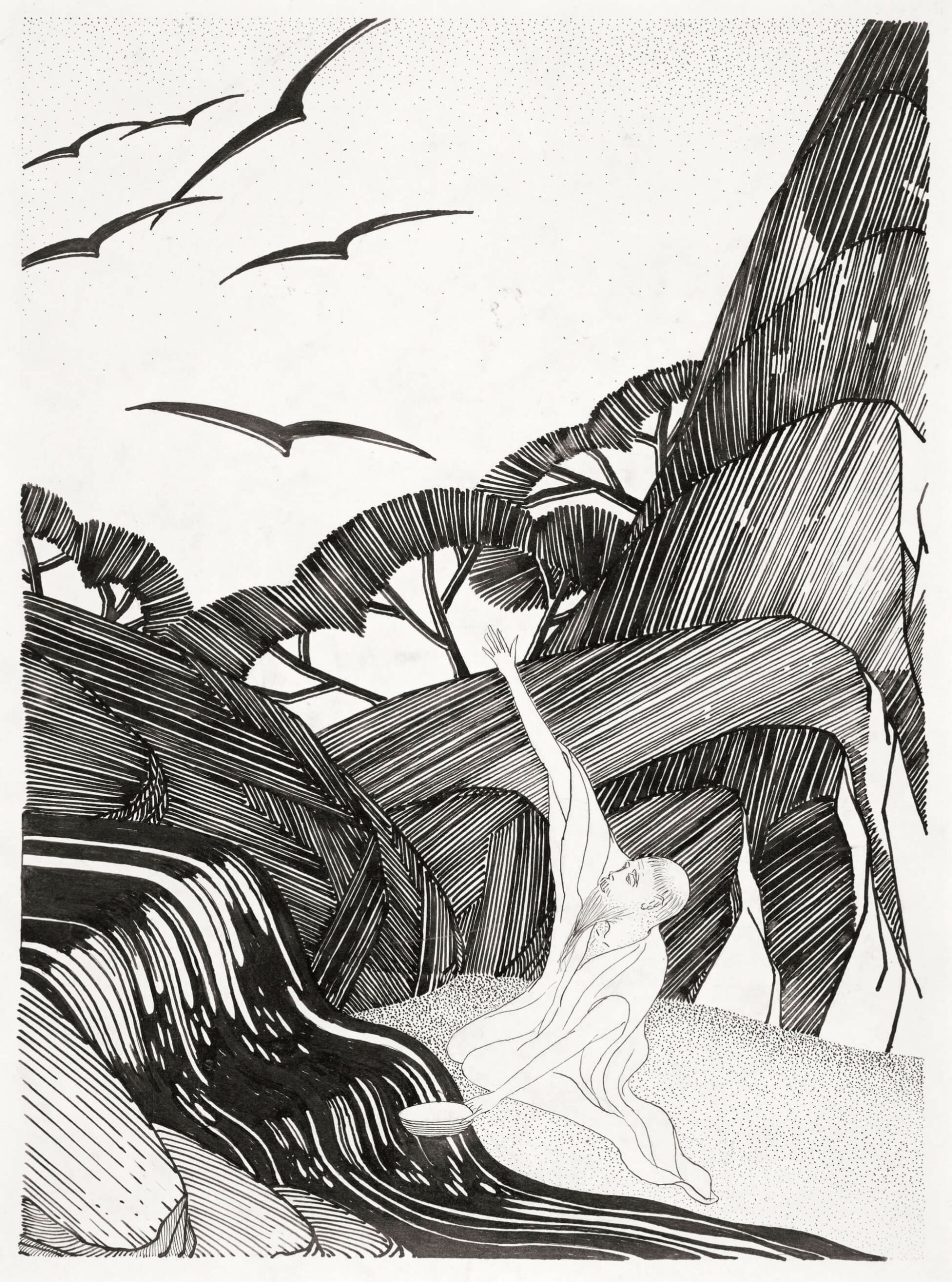 In 1929 Brooker's Elijah, with illustrative drawings, was published in New York by William Edwin Rudge. This twenty-six-page book contained a title dust jacket and (identical) cover drawn and designed by Brooker, brief excerpts from the Old Testament, and eleven full-page representational illustrations (nine shown here). Brooker hoped that this project would lead other publishers to offer commissions, but the Great Depression put an end to these expectations.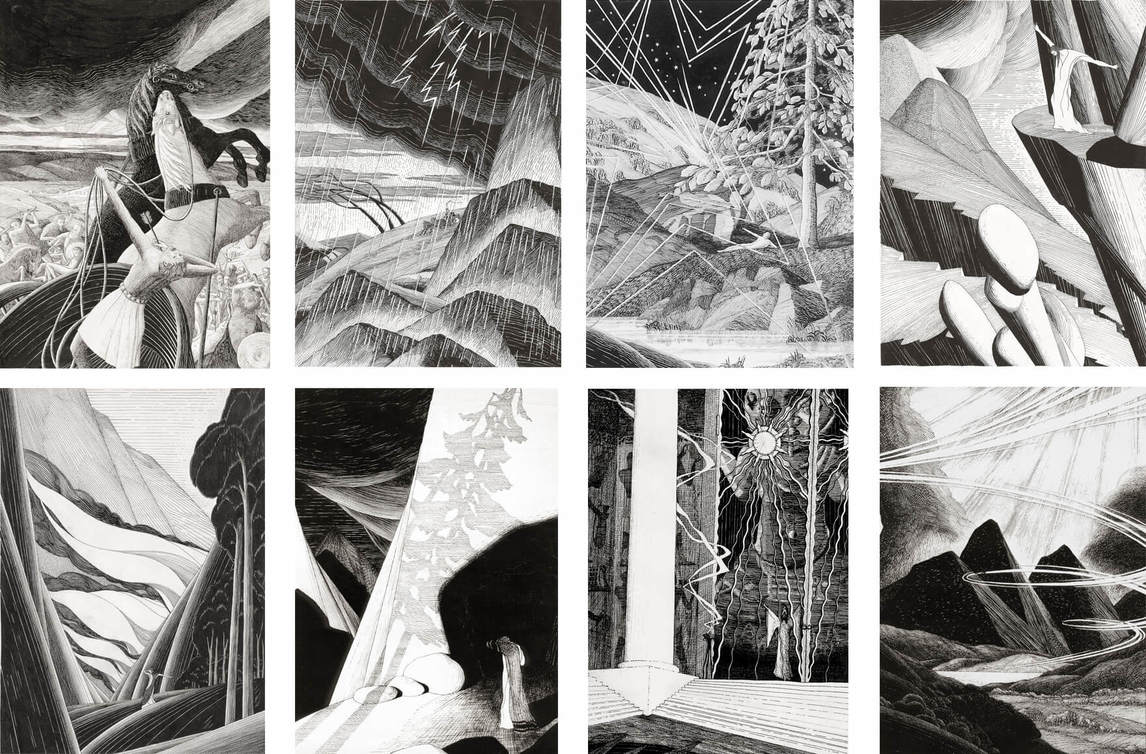 Brooker was an outstanding, self-taught graphic designer and artist. In Elijah the influence of the American graphic artist Rockwell Kent (1882–1971) seems evident. Although the American usually worked in woodcuts, both men use forceful, direct-but-contained lines and examine and emphasize the spiritual import of the text. The illustrations in Kent's North by East (1930) demonstrate that he and Brooker shared many ideas about the divine in nature.
The Old Testament's Elijah heroically defended the worship of Yahweh over that of the Canaanite god, Baal. He raised the dead, brought fire down from the sky and was finally taken up to heaven in a whirlwind. In Brooker's depictions of Elijah, decidedly small, insignificant human figures are placed in opposition to the majestic grandeur of a landscape. The English artist John Martin (1789–1854) employed similar juxtapositions, and Brooker may have been imitating him in this set of illustrations.
In addition to Elijah, drawings by Brooker exist for editions of the poetry of Walt Whitman, for the Book of Job, for Fyodor Dostoevsky's Crime and Punishment, for Samuel Taylor Coleridge's The Rime of the Ancient Mariner, for William Shakespeare's Hamlet, and for Victor Hugo's Les Misérables. Of these, the sixteen pen-and-ink drawings for Crime and Punishment are a particularly dazzling display of his talents as a draftsman.