Figures in a Landscape 1931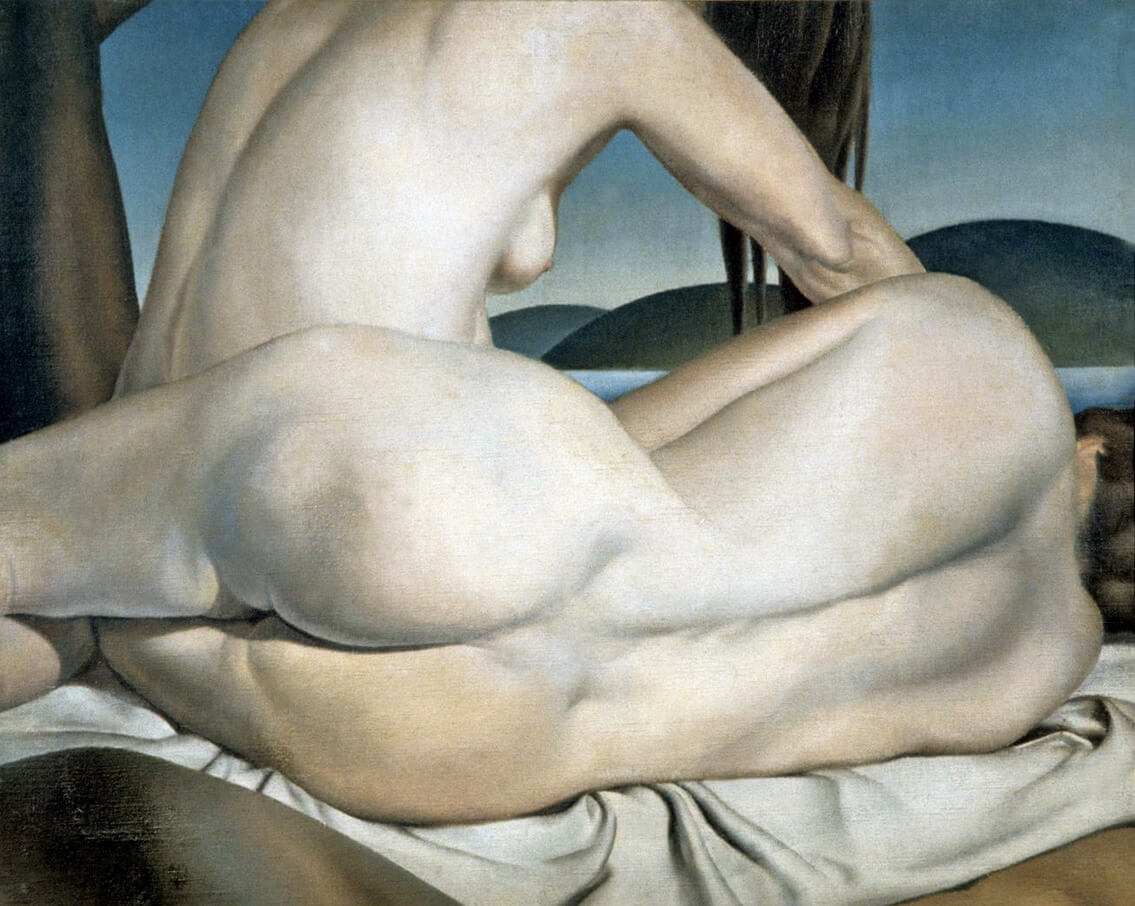 In the foreground of this painting, the nude torsos of two women block the view of the landscape in the background. The work presents a particularly interesting combination of the genre of the nude with the landscape tradition of the Group of Seven. In merging the two traditions, this canvas displays how the earlier wilderness renderings of the Group could be adapted to the new sensibility of the Canadian Group of Painters. The most controversial work in Brooker's oeuvre, Figures in a Landscape was removed from a 1931 show of the Ontario Society of Artists at the Art Gallery of Toronto (now the Art Gallery of Ontario), as certain viewers felt it might be inappropriate viewing for children. Moreover, it could be argued that Brooker might have been privileging the genre of the nude over the tried-and-true Canadian landscape tradition.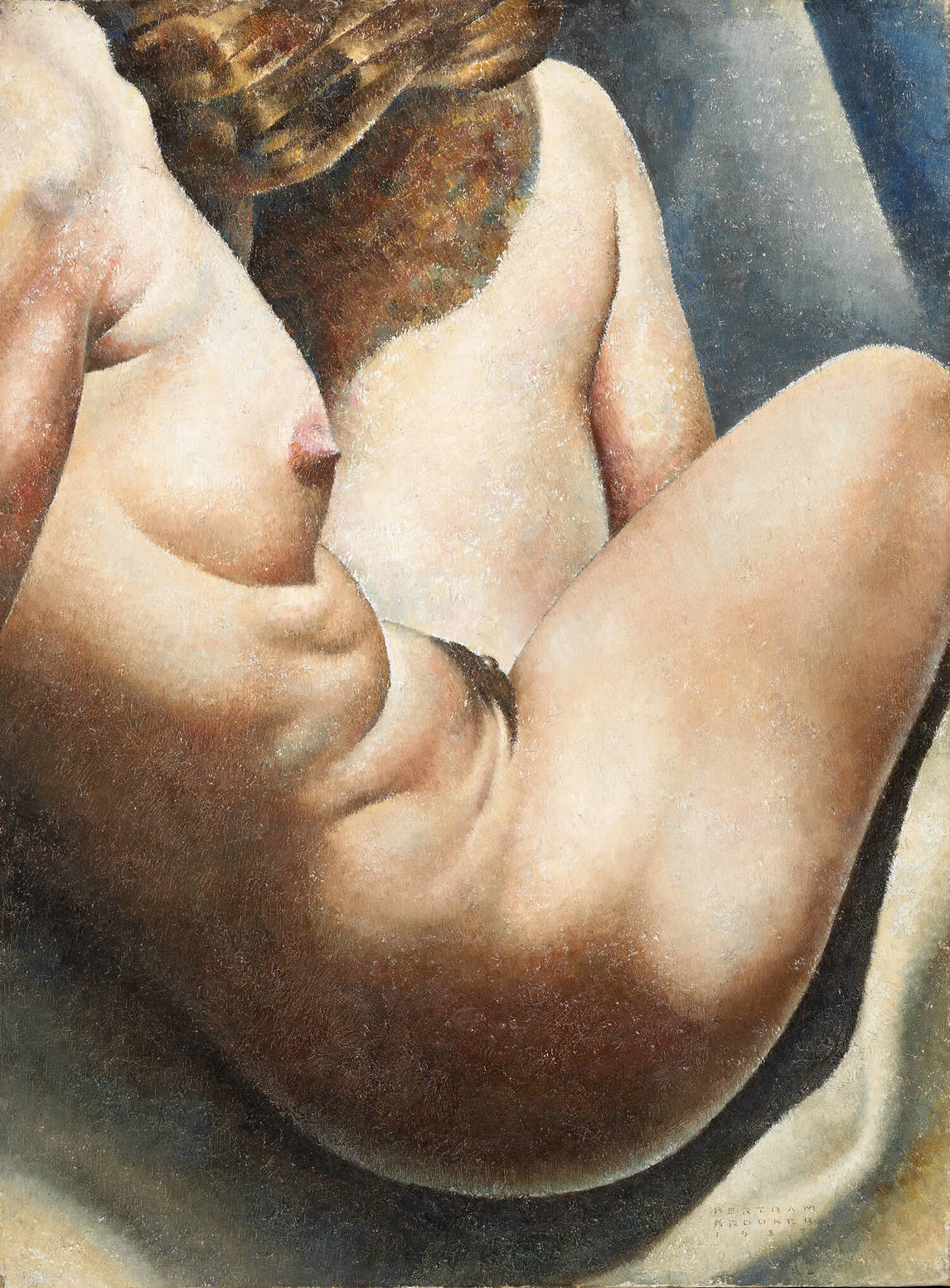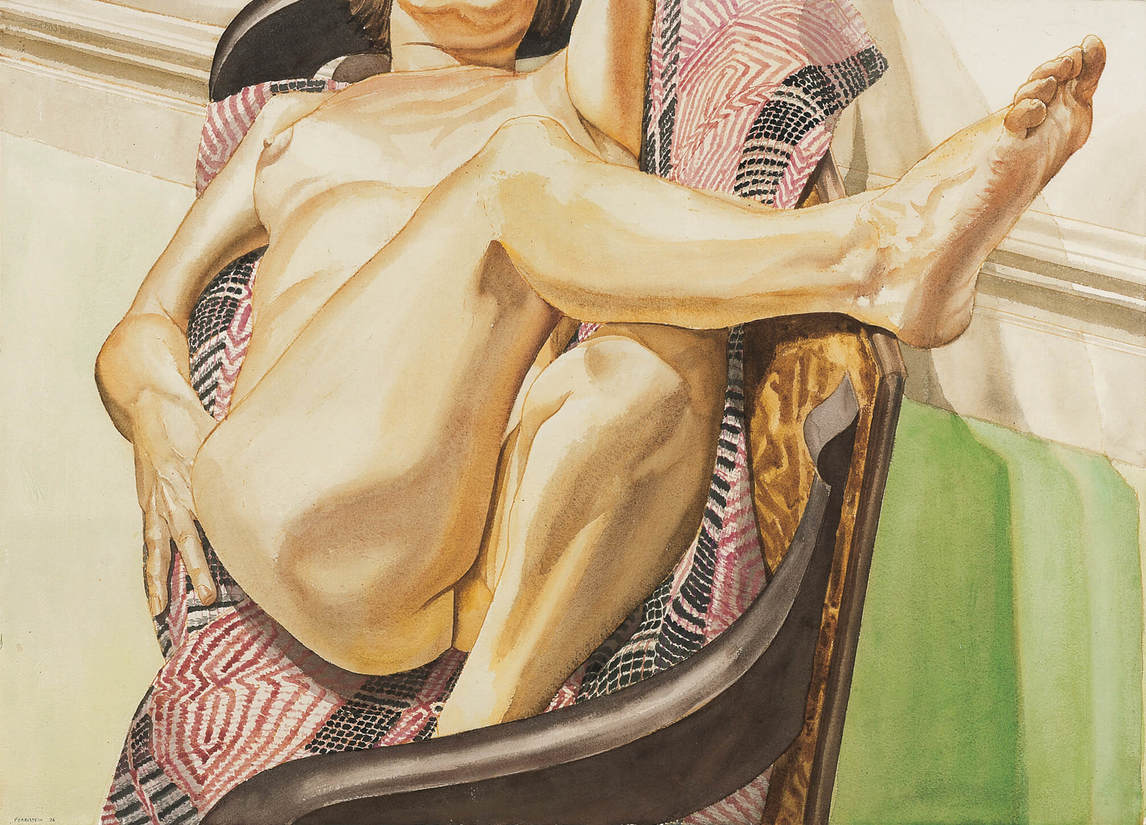 Although Figures in a Landscape may be Brooker's most widely known nude because of the scandal associated with it, his most accomplished and daring nude is Torso, 1937. This work derives its power from its deliberately clinical and confrontational depiction of the nude body. There is no attempt to show the model as beautiful; here, the painter asserts, is a real body with all its blemishes. The woman's torso pushes out of the canvas as if about to fall into the viewer's own space. Brooker renders the warm flesh tones of the breast, stomach, and legs of his subject as if they were part of a landscape. The viewer is left impressed, but at a considerable distance. Later, this type of nude found its way into the paintings of Stanley Spencer (1891–1959), Lucian Freud (1922–2011), and Philip Pearlstein (b.1924). In Torso, Brooker shows himself to be a master of anatomical detail.
For the nudes he painted, Brooker hired professional models, and he may have seen such works as exercises in another area of picture-making. He became convinced his work was becoming too realistic because he realized it was form that obsessed him. The nude was a fundamental part of the Western art tradition, yet Brooker made this traditional subject very much his own.