Still Life with Lemons c.1936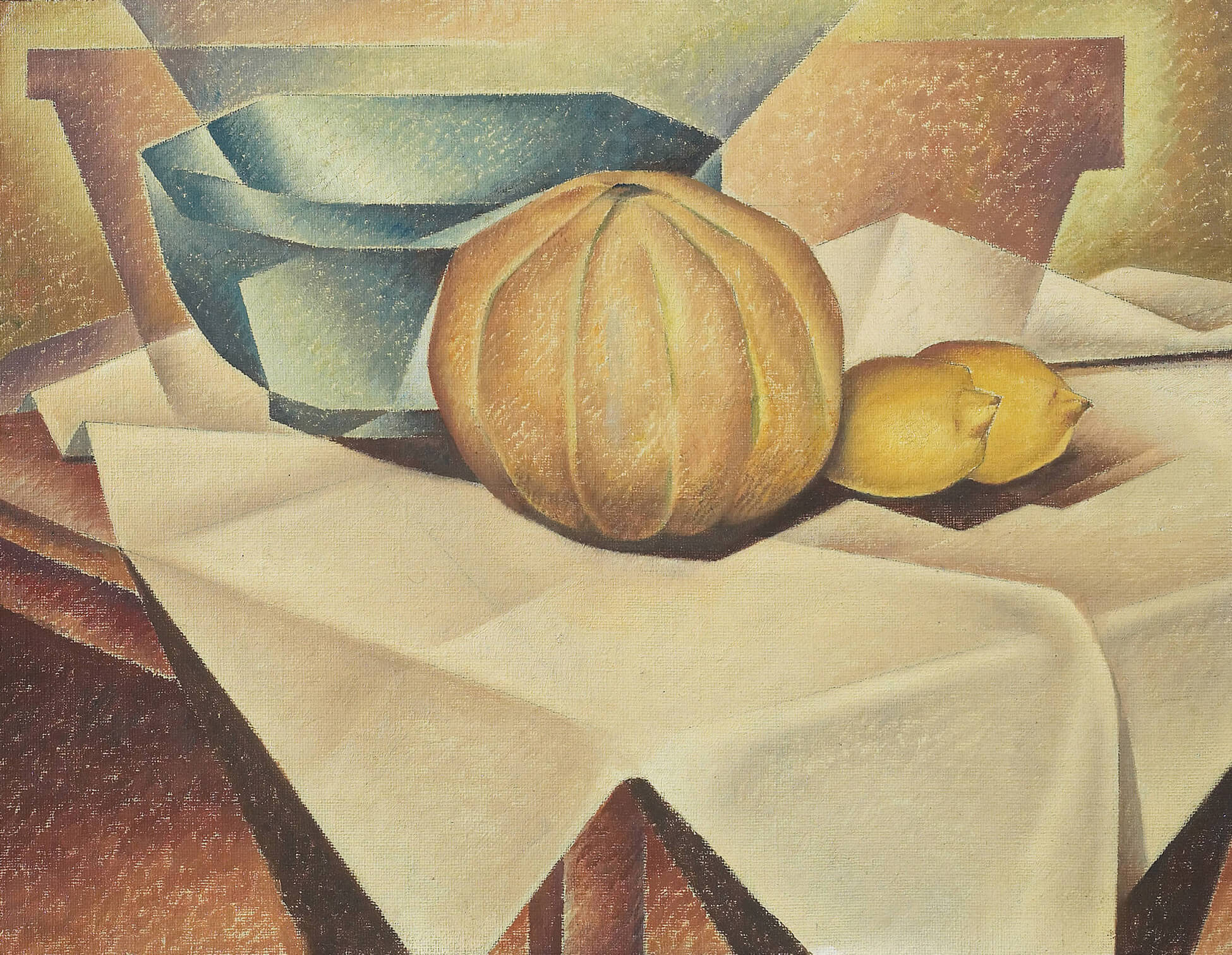 Still Life with Lemons reveals Brooker's masterful combination of representational and abstract modes in another major genre: the still life. This painting demonstrates an excellent working knowledge of Paul Cézanne (1839–1906), but it also shows Brooker's ability to add his own unique take to the well-established conventions of this genre.
The two lemons, the squash, and the dining table cloth have an almost palpable texture; yet the bowl, its shadow, and the background are rendered with precise abstract lines that seem to remove these elements from the reality of the others in the composition. Thus the viewer is forced to question what is being viewed. Where, precisely, is the line between the material and the immaterial?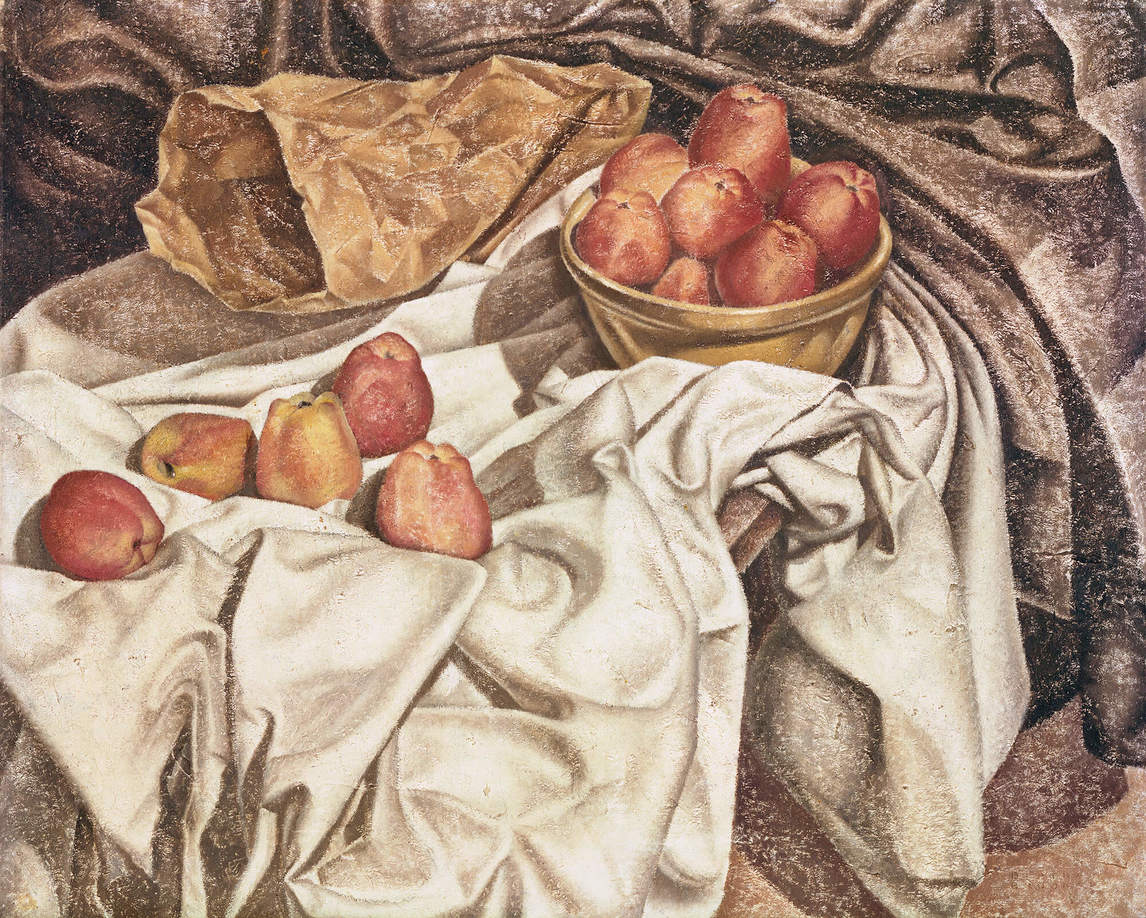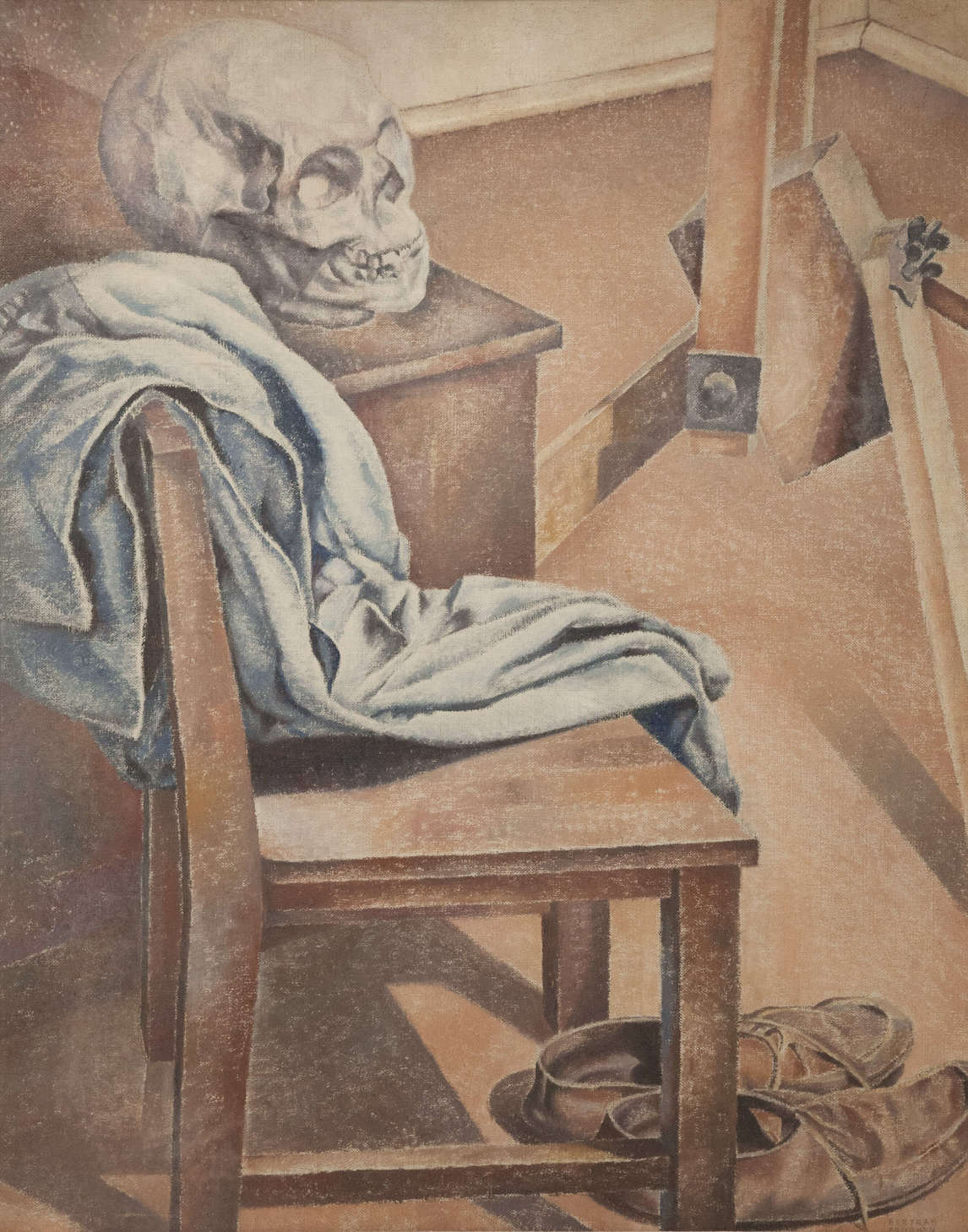 In his still lifes, Brooker sometimes jokingly and somewhat mischievously constructed facial features out of the tablecloths on which his subjects were placed, as in Still Life with Bag #3, c.1933. In another still life, Art is Long, 1934, Brooker creates a haunting memento mori. This is an exceptionally dexterous composition in which the whites of the skull and cloak are rendered in stark contrast to the browns in the remainder of the picture area—the artist's studio. The painting implies that an artist who has died survives in the studio in which he once painted. In Still Life with Lemons, as with other of Brooker's works in this genre, the artist demonstrates his response to an important category in artistic practice. He had looked carefully at Cézanne, but these examples show his ability to poke fun at and, in the instance of Art is Long, to comment on the mortality of the artist and the immortality of what he leaves behind.