The Cloud c.1942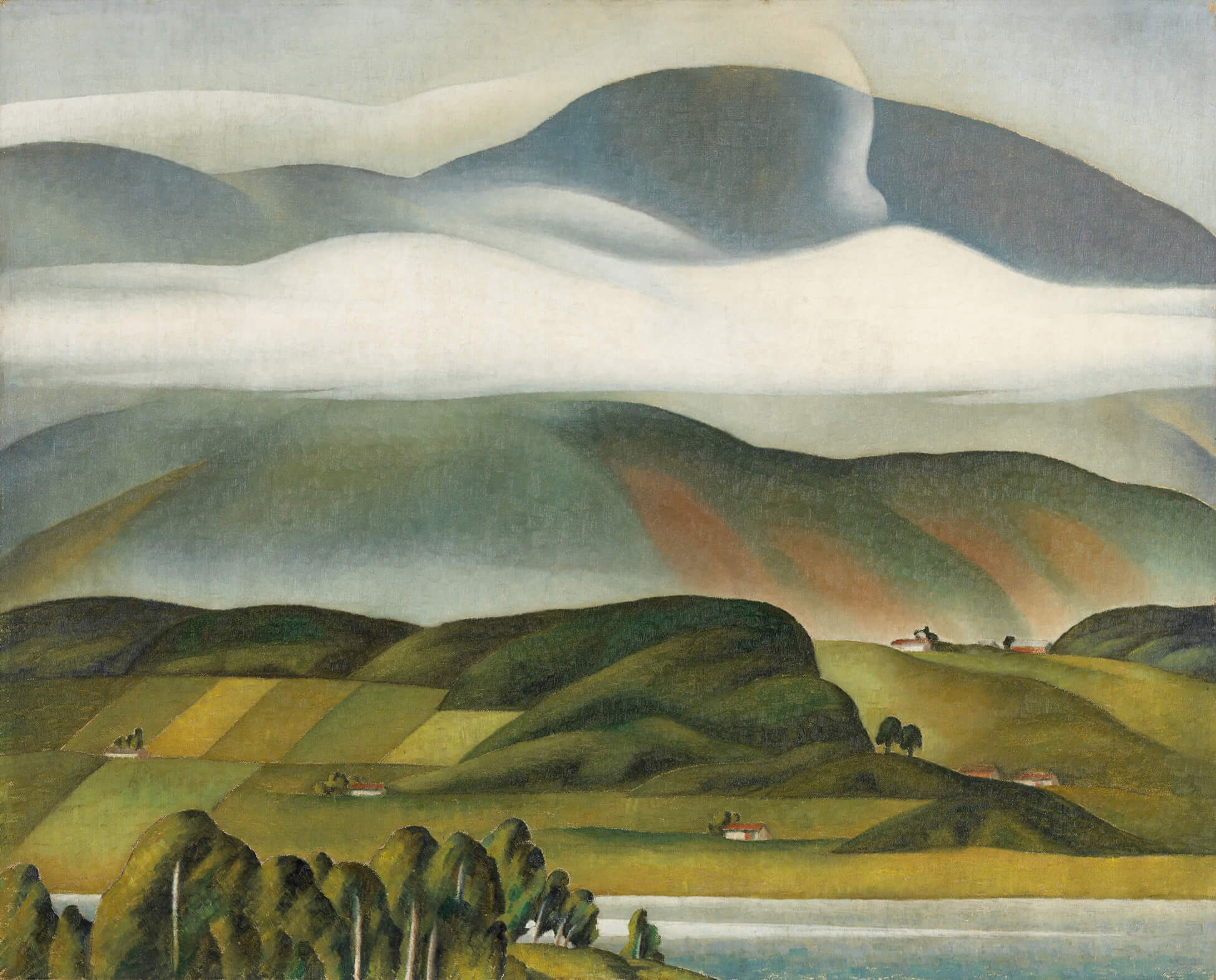 In a canvas of great assurance Brooker allows a huge white cloud to linger in the middle of a relatively peaceful landscape. But all is not what it first seems to be. The cloud divides the picture in two, and its bright intensity interrupts the greens and blues above and below it. Without the cloud, the carefully modulated pastoral scene would be unduly commonplace for Brooker. The cloud represents a kind of mysterious, divine imposition into the world of humanity, and that is precisely Brooker's point: there is another realm of reality (or "cosmic consciousness") to which the eyes of most people remain closed.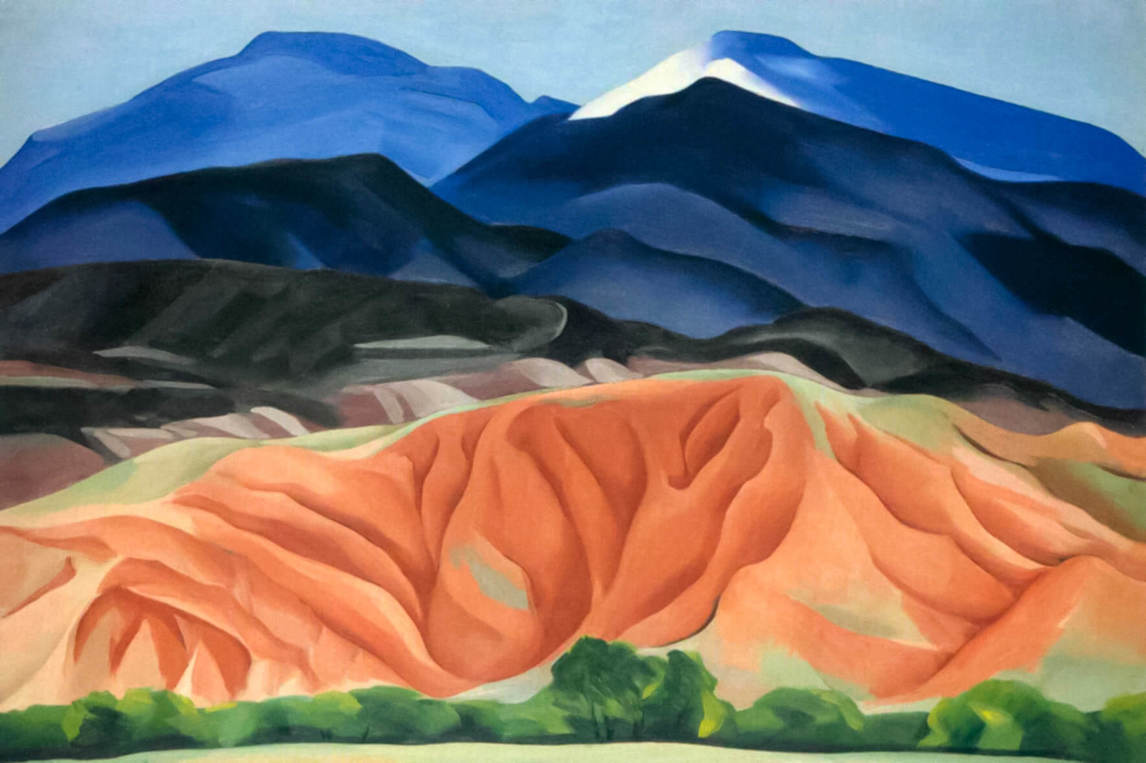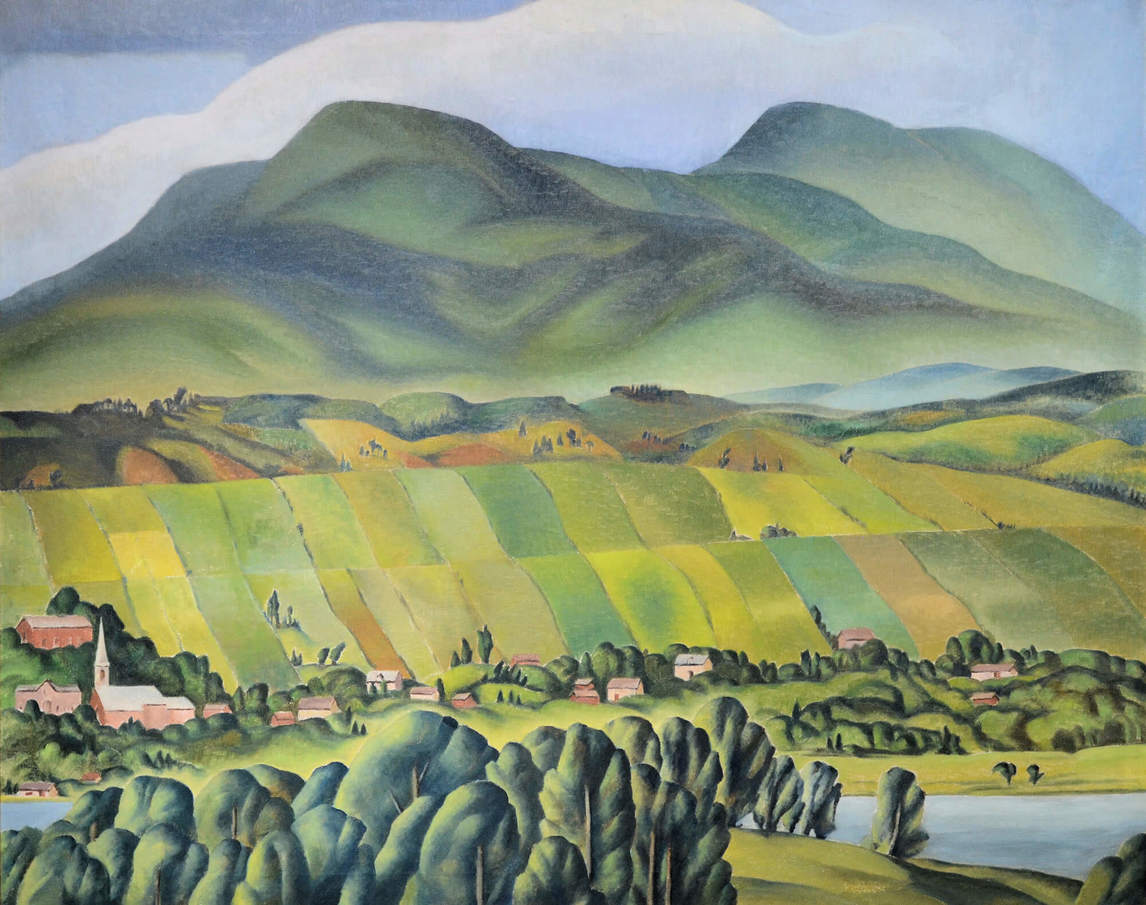 Here Brooker, working very much in the mode of Lawren Harris (1885–1970) in the early 1930s, produces an exceptionally compelling naturalist landscape. However, an important distinction can be made between this landscape and those of members of the Group of Seven or even of Brooker's earlier The St. Lawrence, 1931. This is not a wilderness landscape. It is a pastoral depiction of an inhabited, agricultural terrain. The St. Lawrence, it can be argued, is parodic of Harris. The Cloud is a landscape painting that embraces ideas of domesticity and thus eschews notions of the northern wilderness as representative of Canadian nationalism. As such, this canvas fits into the broader agenda of the Canadian Group of Painters: to increase the public's awareness of art being made in Canada by embodying ideas of social progress.
The Cloud bears a striking resemblance to Black Mesa Landscape, New Mexico / Out Back of Marie's II, 1930, by Georgia O'Keeffe (1887–1986) but in 1934 Brooker claimed he was not influenced by the American artist.