Callooh Callay 1967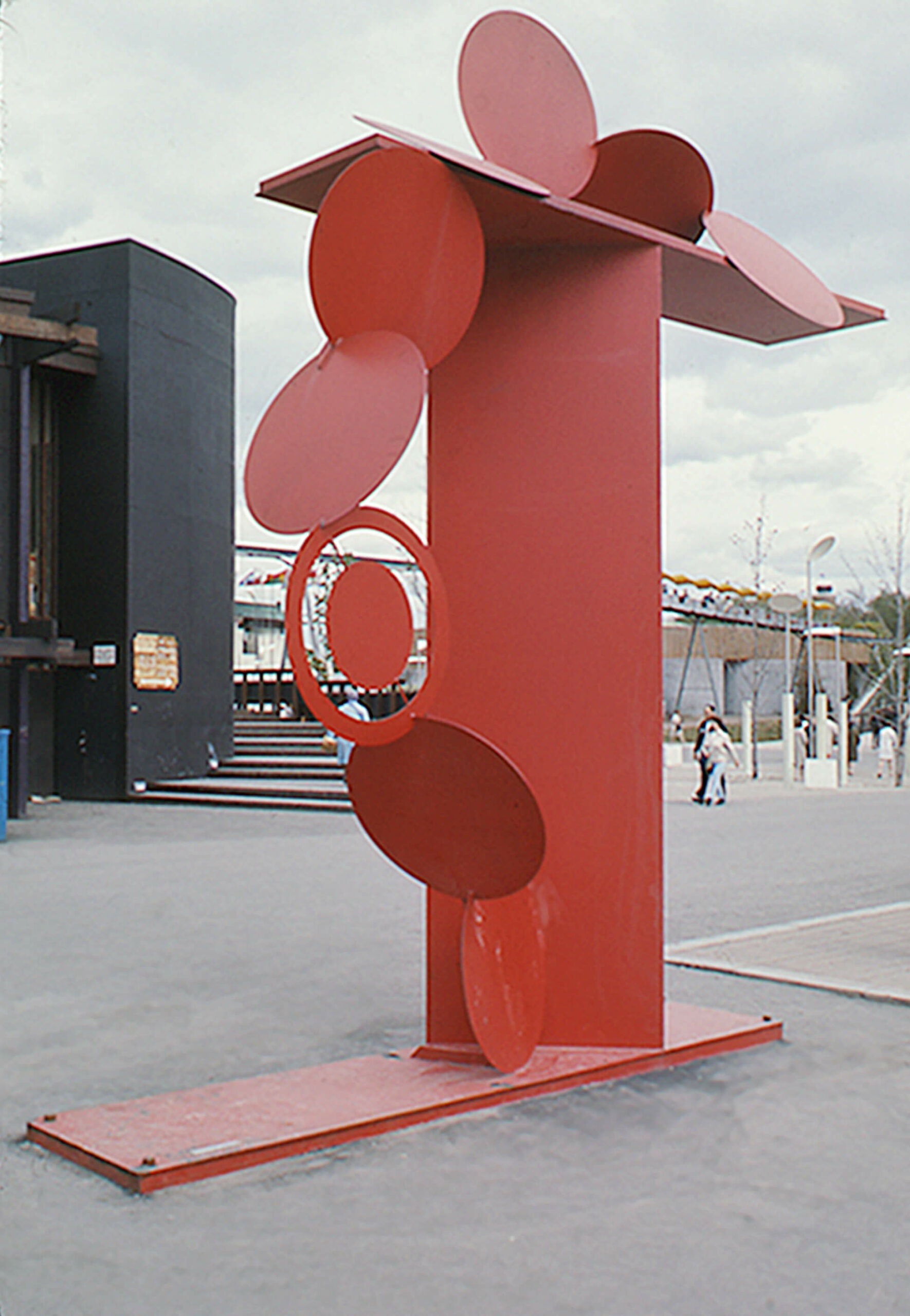 In the late 1950s Sullivan turned to sculpture as an accessible art form to practise while raising four children, and rapidly became known as one of Quebec's most important modern sculptors. In 1966 she was commissioned by Arnold Phillips, on behalf of the Canadian Corporation for the 1967 World Exhibition (the government organ created in 1962 with the sole objective of organizing Expo 67), to create a monumental sculpture for the exhibition site, which would spread across the recently expanded, manufactured Notre Dame Island and St. Helen's Island in the St. Lawrence River, east of Montreal.
Callooh Callay, originally installed near the Japan Pavilion on the Expo 67 grounds, consists of a series of geometrical shapes—circles and a square—arranged around a vertical axis, all painted bright red. Its composition closely resembles that of Sullivan's earlier sculpture Concentric Fall (Chute concentrique), 1962, for which she was awarded first prize in the Concours artistique de la province de Québec in 1963. The work was cut from steel and assembled in a factory outside Montreal. Up until this point, Sullivan had always welded her own sculptures, but the sheer magnitude of the work—it was close to three metres high—compelled her to seek help.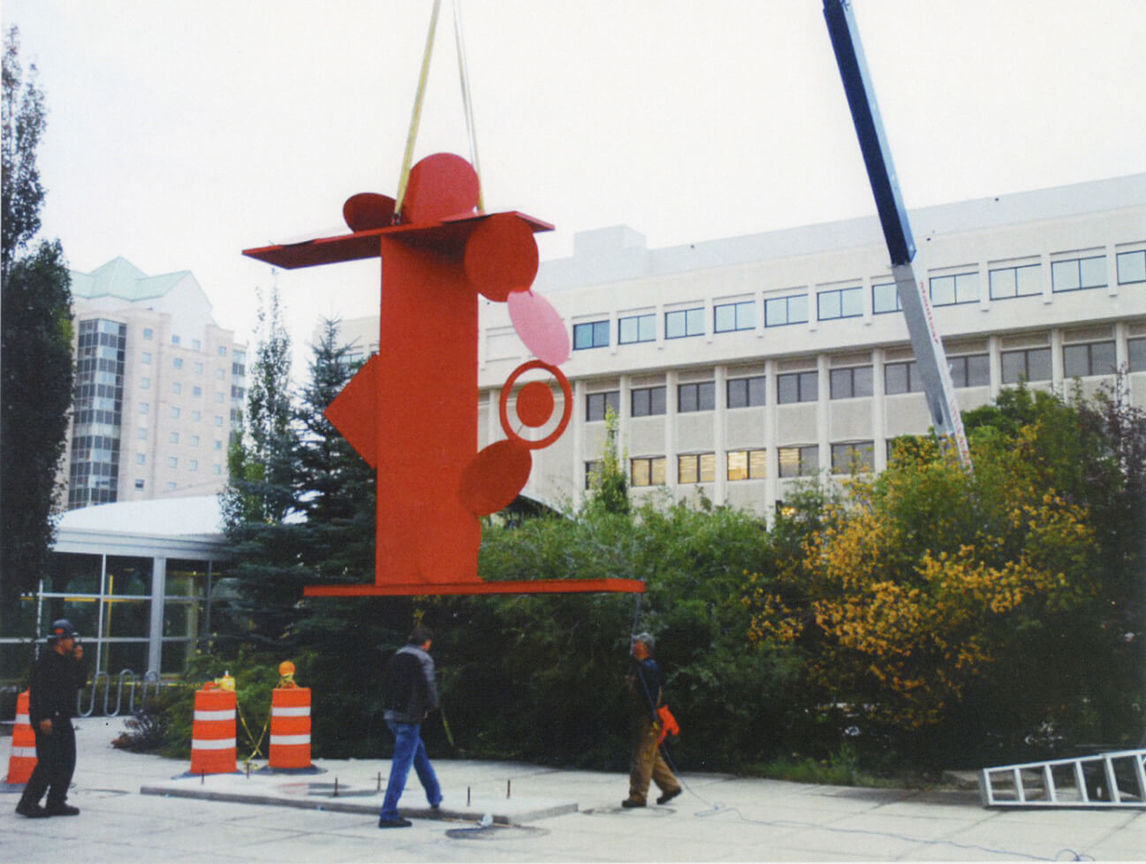 The title, Callooh Callay, is drawn from Lewis Carroll's Through the Looking-Glass and What Alice Found There (1871). It is an expression of joy. And the monumental sculpture is surprisingly playful. The red was inspired by the fire engines and trucks Sullivan and her four young sons were fascinated by during a summer spent in Quebec's Eastern Townships. The bright glossy colour evokes public vehicles, but even more so children's toys, and it challenges the perception of steel as an industrial material. The organization of the shapes, which seem to be flying up or swiftly tumbling down, contrasts with the stability of the vertical element and the obvious weight of the material from which they were cut. Art critic Yves Robillard praised Sullivan's sculpture as one of the most successful of the Expo, explaining that "no impression of gravity is felt at the sight of this piece."
In 1968, after the Expo closed, Callooh Callay was donated to the University of Regina, Saskatchewan. The costly move from Montreal to Regina was sponsored by the House of Seagram. The monumental sculpture was then installed on the University of Regina campus, exposed to the elements. Over the decades, it rusted and suffered some damage when it was hit by a truck. The University of Regina restored the work in 2010.