Tondo VIII 1980
Tondo VIII is a large canvas circle, edges slightly frayed, hung without a frame. Its surface is roughly painted in dark blues. The brush strokes are visible and, along with the scratches and irregularities in the canvas that disrupt the plane, highlight the materiality of the work and the labour-intensive nature of painting. The burlap rope affixed to the surface further challenges the harmony of the circular monochrome. As a sculptural element added to the painting, the rope hangs across the canvas from top to bottom and comes to rest on the floor, stretching out for about 30 centimetres, opening the composition to the gallery space and pulling the viewer in.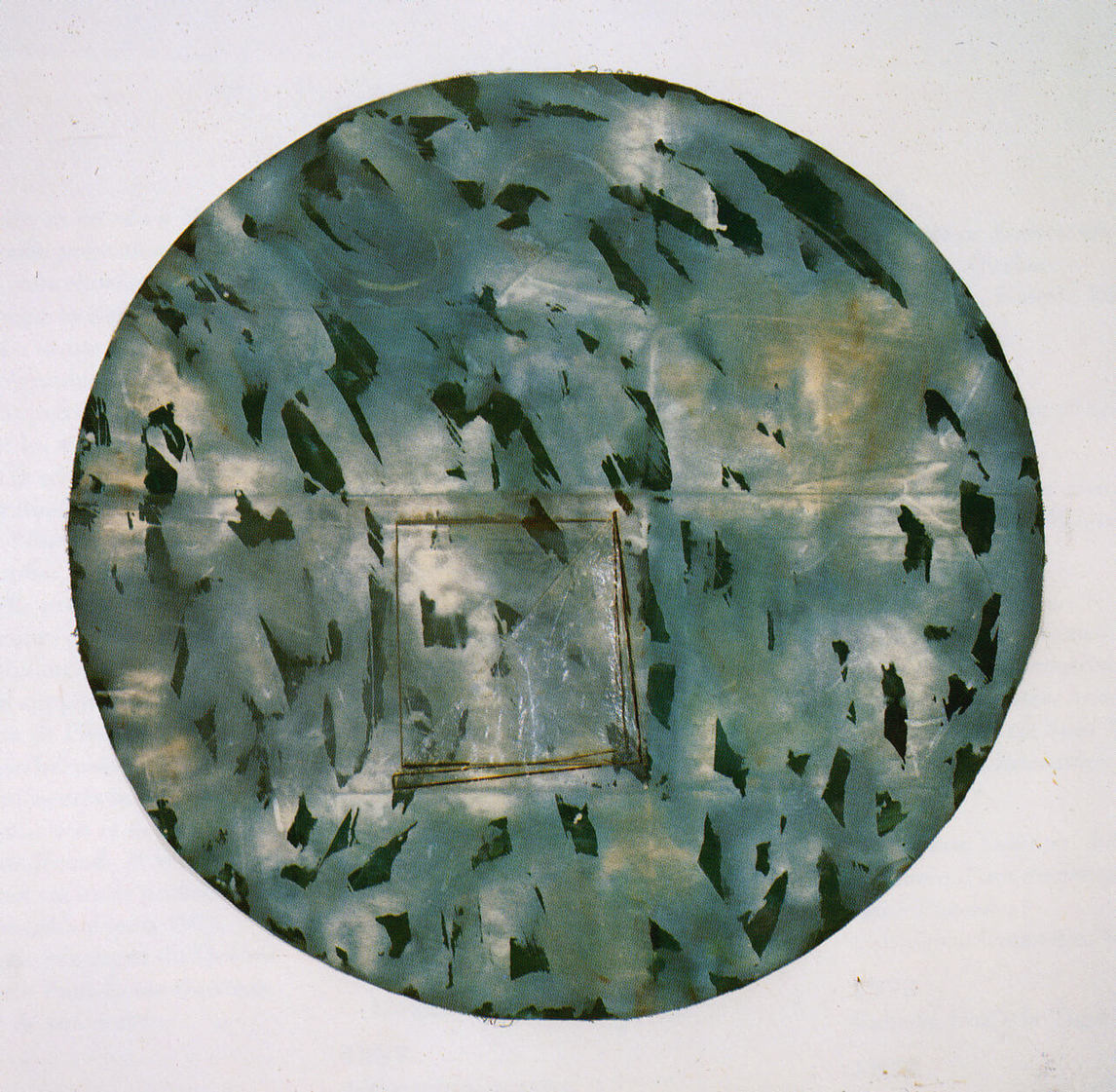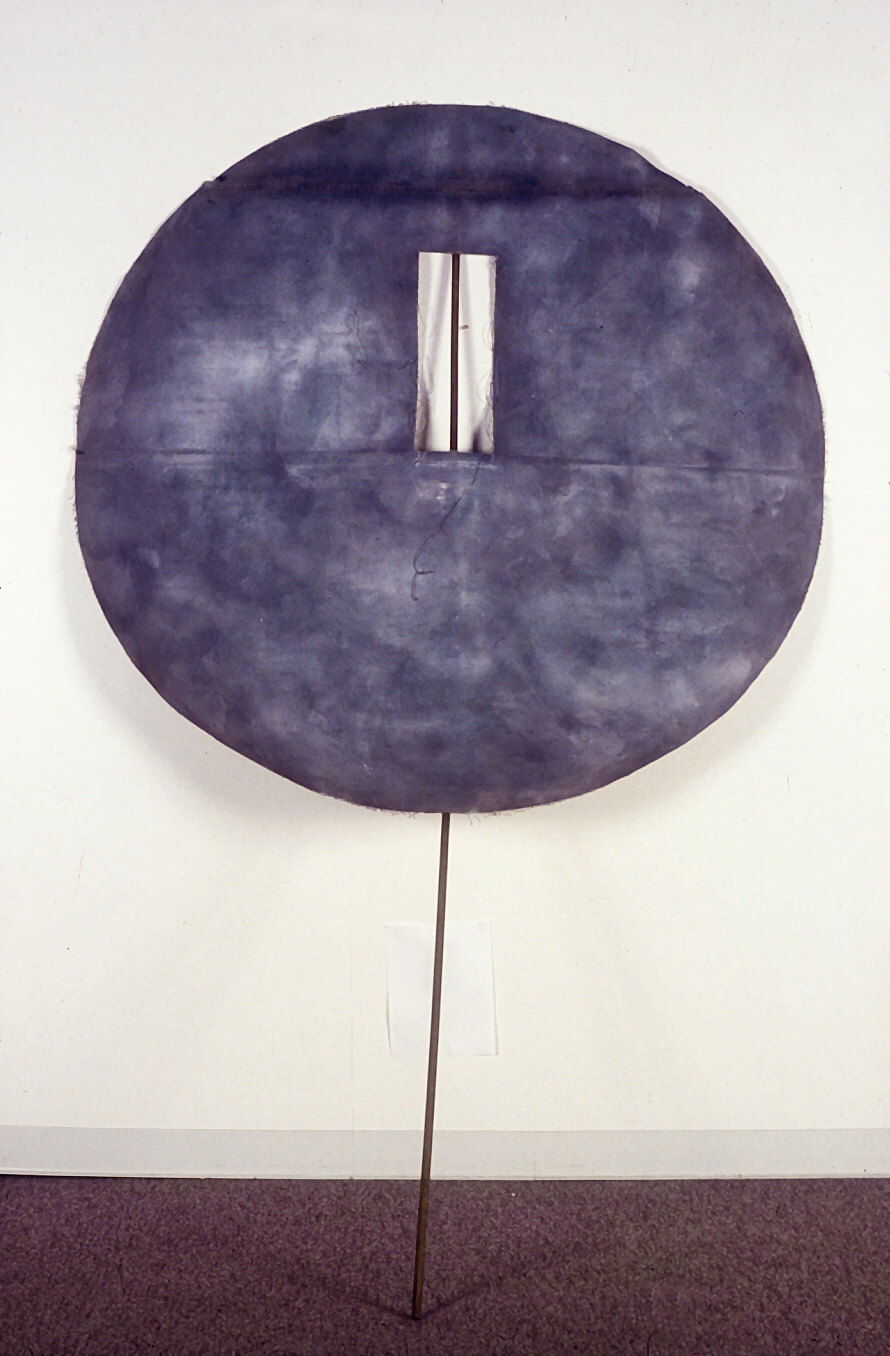 Purchased by the Musée national des beaux-arts du Québec in 1984, the painting is a strong example of the cycle of works that marks Sullivan's return to painting after roughly thirty-five years; she had set painting aside in the 1940s and turned to the exploration of dance, sculpture, and conceptual art. Throughout the 1970s, Sullivan visited Italy several times, spending much time in museums and galleries, seeking out ancient as well as contemporary art. While in Rome, she met members of the Arte Povera movement, who used non-traditional materials, such as garbage, cloth, and objects found in nature, in their works and focused on the process of making art rather than on the finished product. Sullivan had always hoped to renew with her painting practice. Her contact with the Arte Povera artists and their works allowed her to see how she could do this without putting aside the interest in materiality she had acquired as a sculptor, and the commitment to process she had developed as a dancer and performance artist.
Often monochromatic, cut up, and reassembled, the Tondos are circular, exploiting an archetypal form that recurs in many of Sullivan's earlier works. The extreme simplicity of both the composition and the materials recalls a series of photographs Sullivan created in the 1970s, documenting performances in which she organized stones and other objects she found in nature on the ground in circles.