Dreaming of Flying, Canoe 2007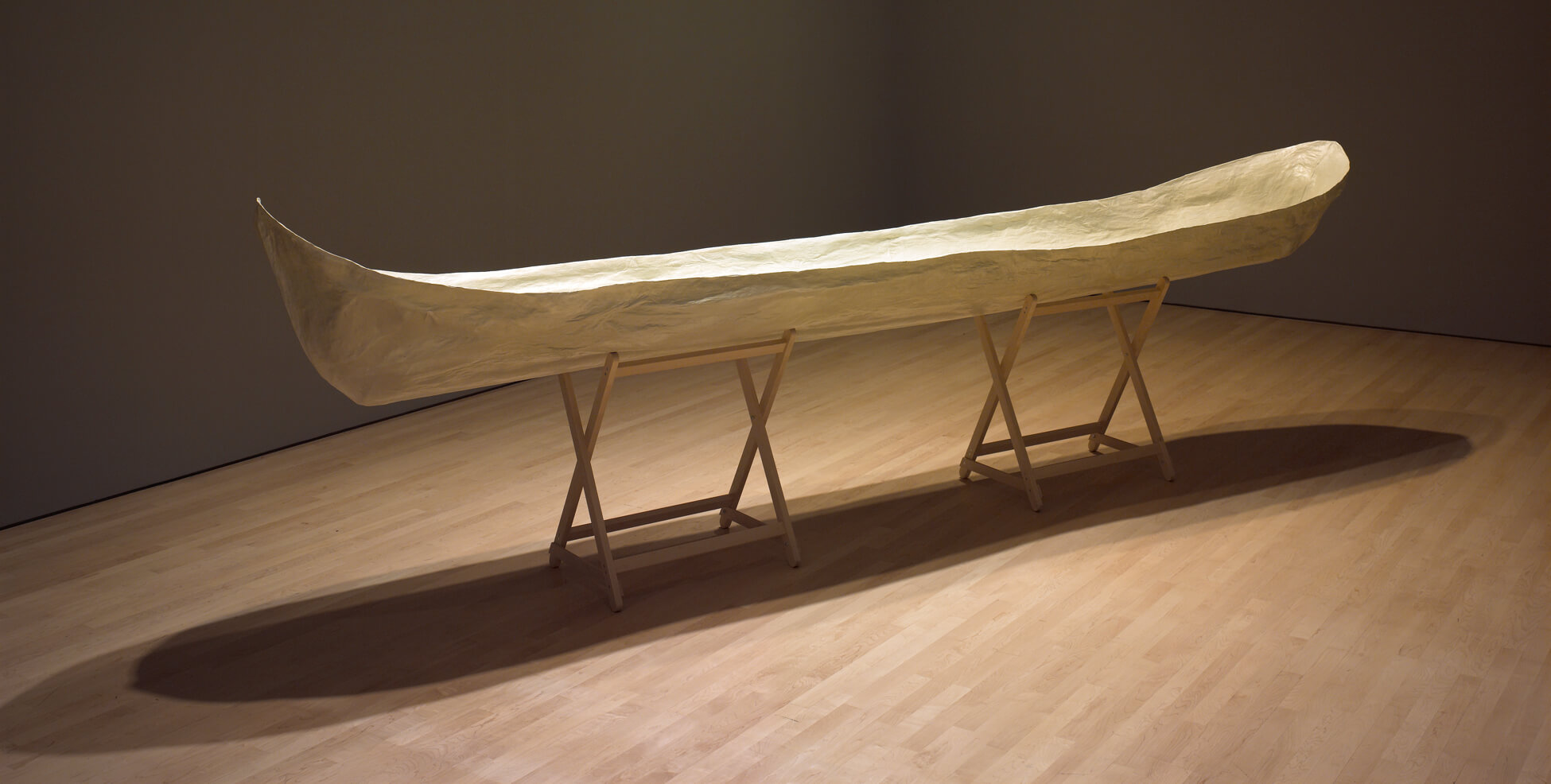 Gathie Falk's Dreaming of Flying, Canoe is a papier mâché canoe made to scale. At first, it appears to have been painted in a flat off-white, but upon closer inspection, it is revealed that Falk applied a varied palette ranging in shades from cool to warm white so that, under the proper lighting, the surface appears to be iridescent. The material of the canoe has an irregular surface and seems delicate in nature despite its 4.5-metre length. The artist has, quite remarkably, managed to maintain something of the lightness of the paper, despite the process of hardening integral to the medium. The canoe rests on two wooden trestles.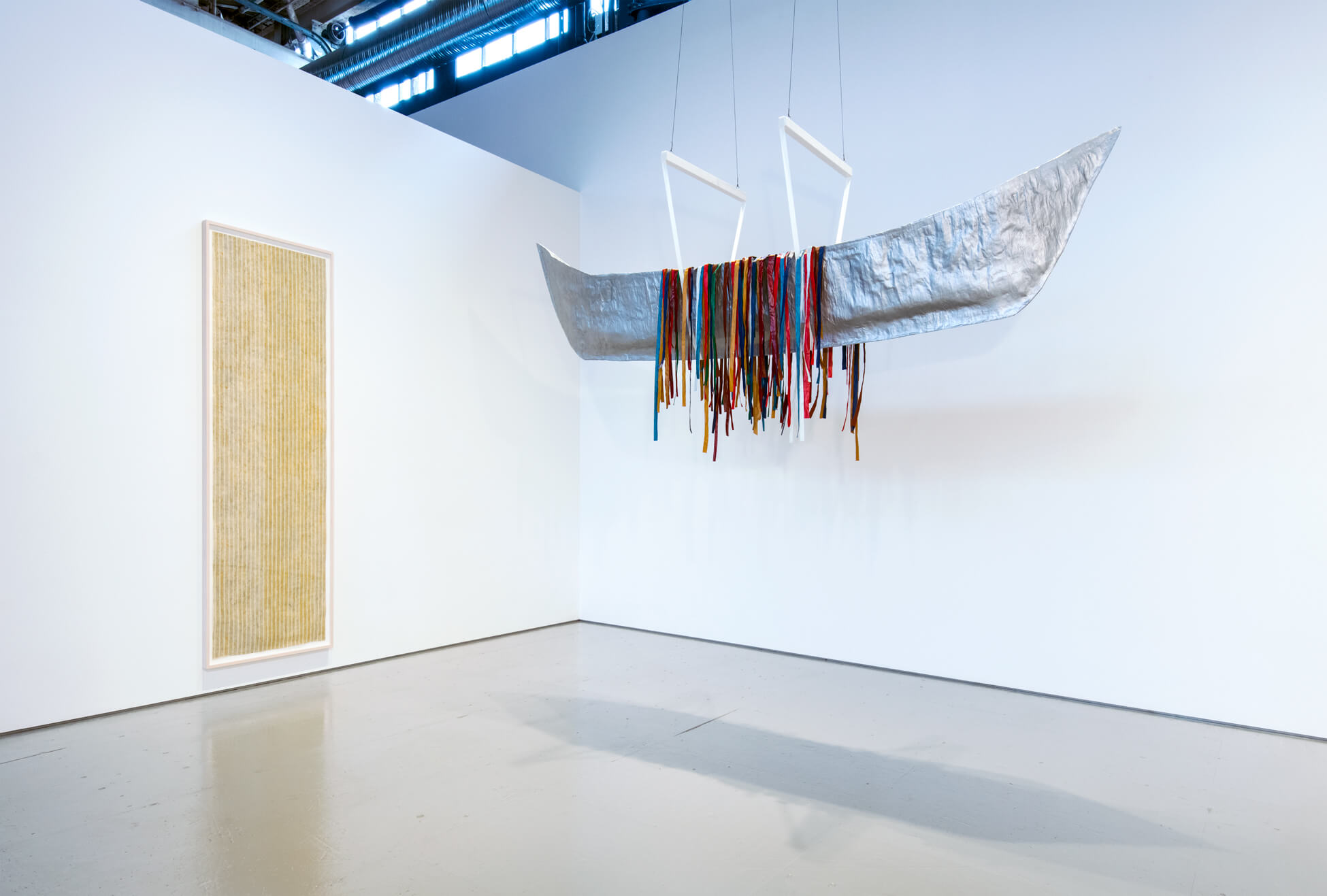 Falk worked on this canoe for two years. It was an intense process of trial and error to create a work of this scale and delicacy out of papier mâché, especially when it is noted that the artist achieved her result without the use of an underlying armature. When Falk made a second canoe years later—Dressed Canoe, 2014—she was able to apply what she had learned from Dreaming of Flying, Canoe and complete it in just three months.  Falk's insistence on making Dreaming of Flying, Canoe without an internal structure made her endeavour difficult and lengthy, but the end result possesses a poignancy of form that might have been lost otherwise. The lanky, extruded vessel has a certain anthropomorphism, with a textured surface akin to wrinkled skin.
The title of the work, however, dates back to Falk's childhood. Paintings of moths that accompanied the canoe in Falk's 2007 exhibition at Equinox Gallery, Vancouver, also titled Dreaming of Flying, were inspired by dreams she had as a child, and the idea to build a papier mâché canoe came from seeing her nephew's canoe. She hung a cluster of small mirrors, which gently rotated, above the papier mâché sculpture. As Falk describes in the artist's statement for the exhibition, she had recurring dreams about flying when she was younger, but they ceased when she started making art, perhaps because it was "another kind of flying."
Dreaming of Flying, Canoe is unique in scale among the works that Falk has produced in later life. It possesses a physical quality that critics, such as Robin Laurence, have related to the fragile, aging body.  With a sculpture like this, produced in Falk's eightieth year, it is difficult to resist the assumption of the presence of metaphor, despite the artist's resistance to such readings of her art.