My Dog's Bones 1985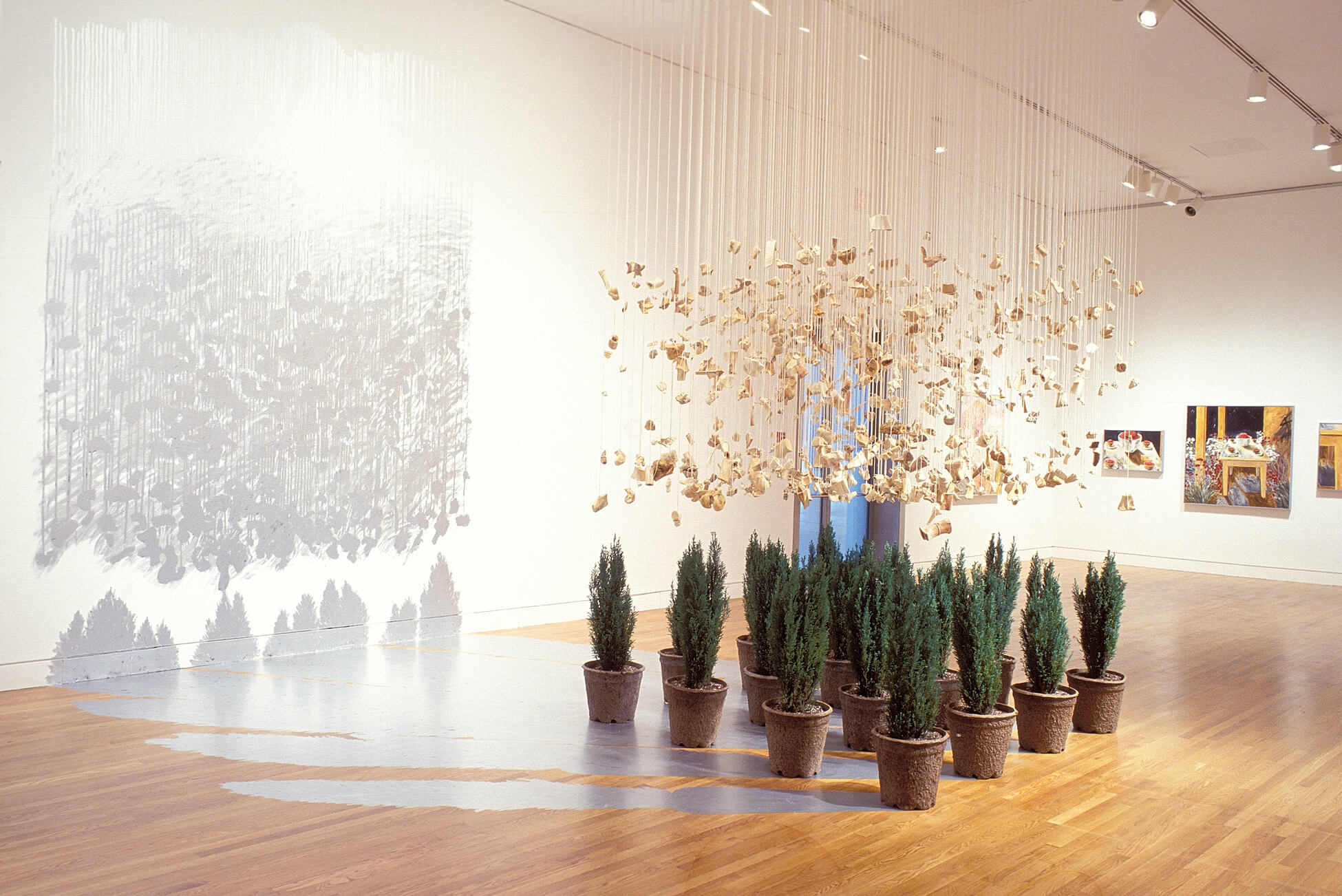 My Dog's Bones includes 690 real bones—collected by Gathie Falk and her friends and laboriously cleaned by the artist—suspended from a ceiling grid using butcher's twine. They hover above sixteen small spruce trees in pots arranged in a square on the floor—a recurring visual element that had previously appeared in works such as A Bird Is Known by His Feathers Alone, 1968, and the Theatre in B/W and Colour series, 1983–84. When the work was installed, Falk painted shadows of the bones on the walls and the trees on the floor such that they intermingled with the actual shadows cast by the work.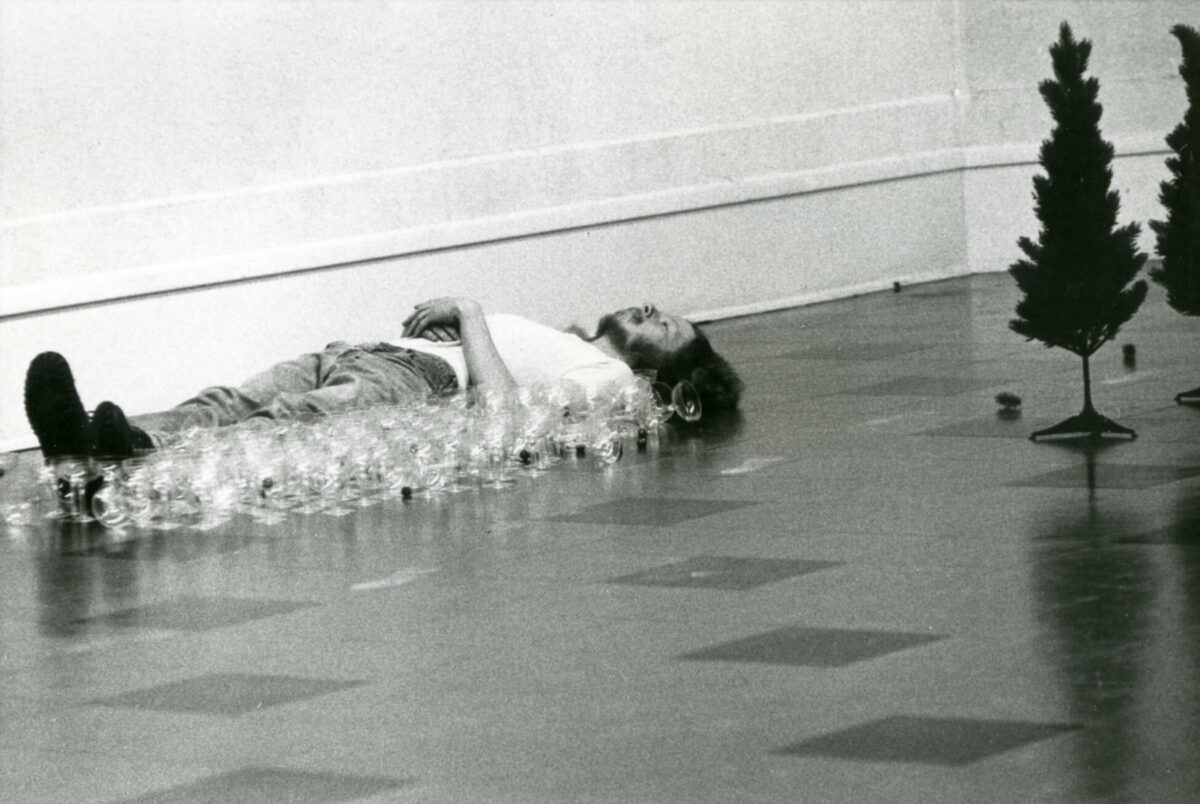 This installation was created in response to an invitation to be in Aurora Borealis, a groundbreaking group exhibition organized by the Montreal International Centre of Contemporary Art in 1985 that brought together thirty Canadian artists to create installations in approximately 4,000 square metres of unused basement retail space in Place du Parc, Montreal. The year prior, Falk had created a work with the same title in the Theatre in B/W and Colour series. While My Dog's Bones explored the formal and conceptual implications of juxtaposing bones and Christmas trees, it is also one of the frankest examples of Falk's use of found objects.
The interplay of two and three dimensions and real and represented elements results in a work that is at once banal in its physicality and preternatural in its mingling of the real and imagined. Art writer Jane Lind has comprehensively described the evolution of this piece, from the artist's mental image of making porcelain dog bones with handles (so that they would be easier to pick up than her poodle's chew bones, which she was constantly finding lying around the house) to the decision to use real bones and the arduous amount of work that led to the installation's creation.  My Dog's Bones is a very direct manifestation of the ways in which Falk's observation of daily life translates into creative imagery in her work.