Late Summer Evening 1962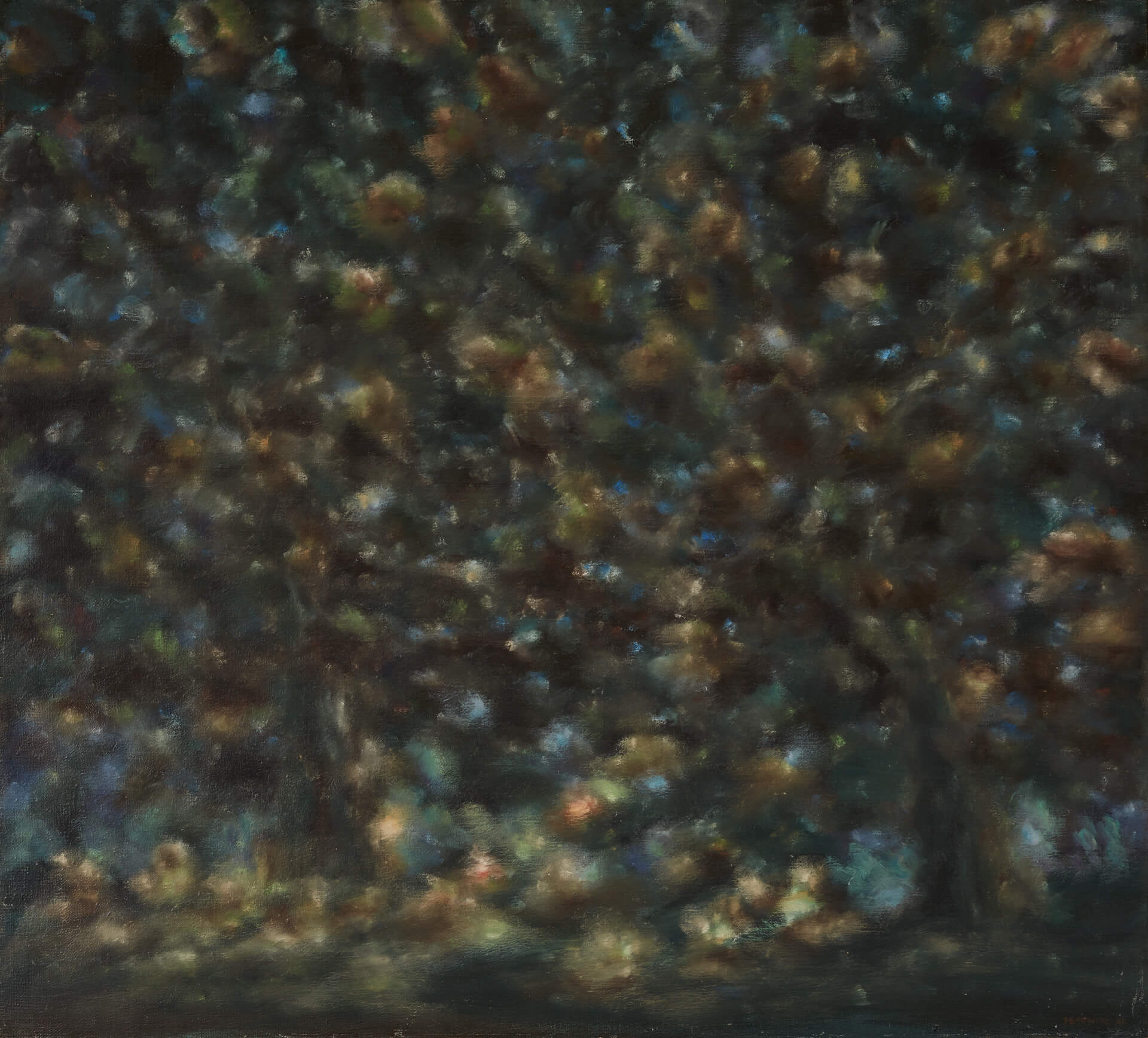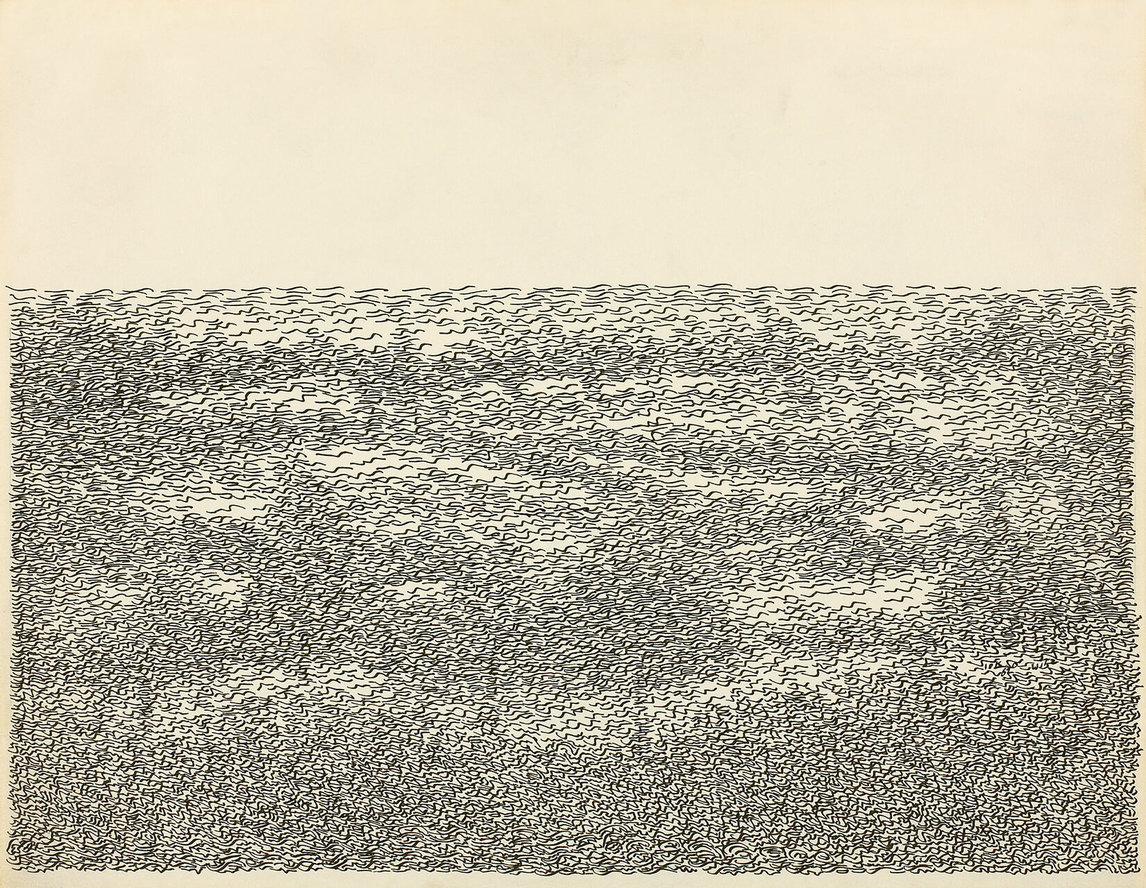 Late Summer Evening preludes a significant development that characterizes all of Gershon Iskowitz's mature work after 1965—his focus on light. It was shown at the Montreal Museum of Fine Arts, although the exact date of the exhibition is unknown. The image is murky compared with most of his foliage works of the time, such as Spring Reflections, 1963, yet the light plays through foliage reaching out from the tree trunk suggested in the lower right corner. The leaves dissolve into patches of vivid blue, yellow, and bright green, perhaps akin in exaggerated form to the pointillism of works by Georges Seurat (1859–1891) from the 1880s. Iskowitz unifies the subject through a disciplined layering of coloured shapes that mix in the eye. The "evening" in the title may be better read through the German term dämmerung, a light effect that occurs when it is neither day nor night.
By 1960 Iskowitz had established a regular studio practice of painting at night under artificial light. His works had become studio inventions, and in contrast to those from the 1950s, which were created on small, commercially prepared canvas board, they expanded in size. "I don't paint what I see but what I have seen," he said in 1977.