Cottage, Evening c. 1905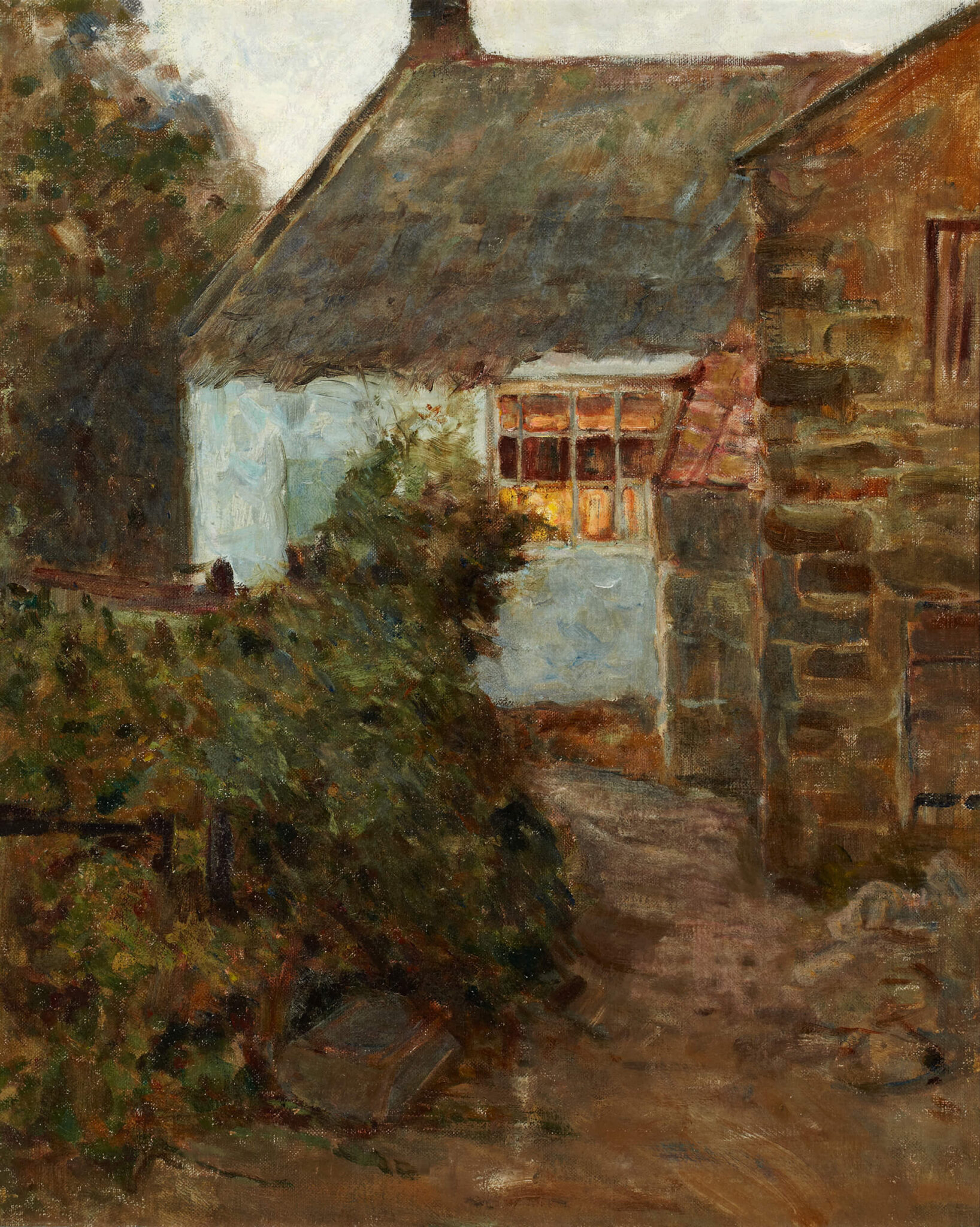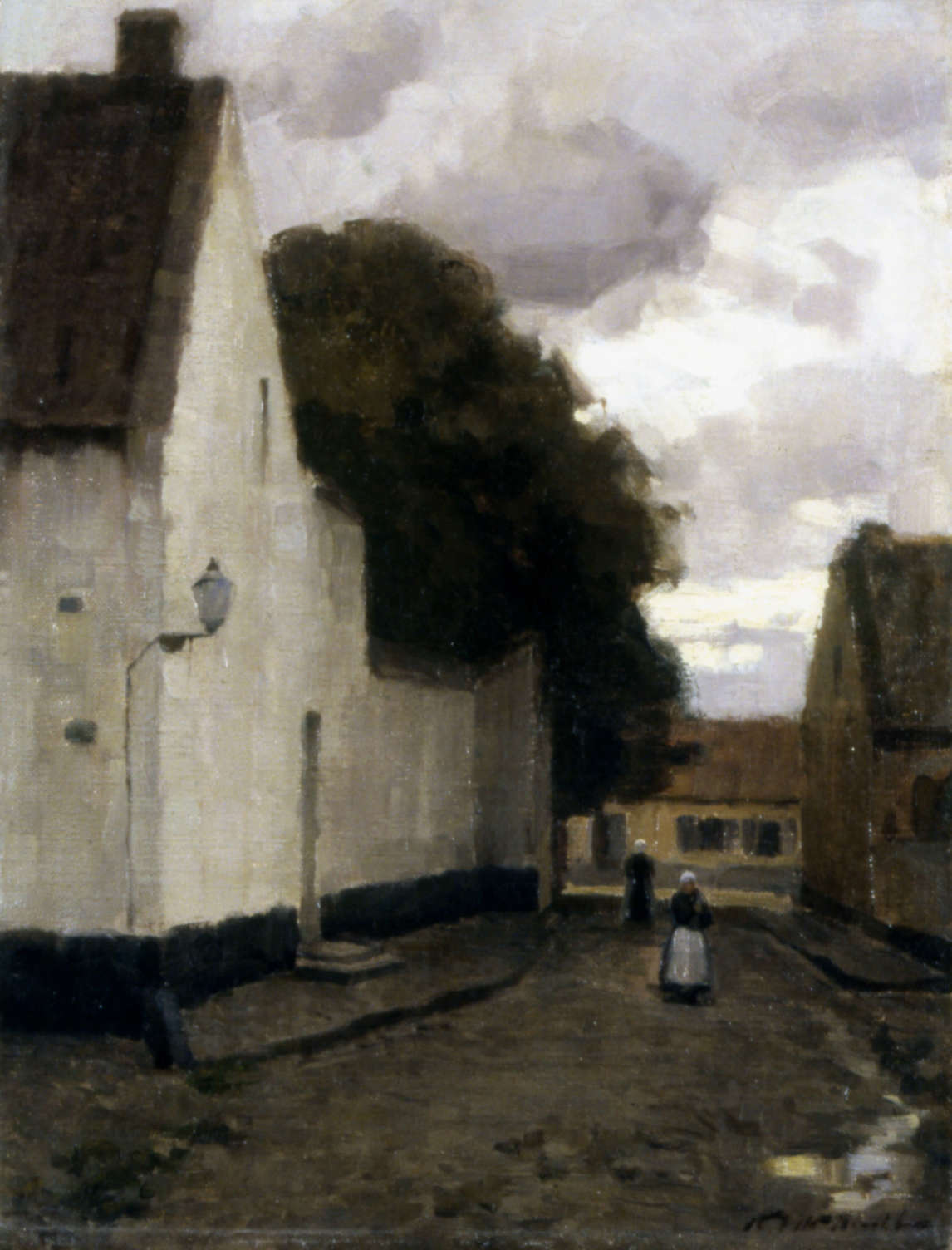 Cottage, Evening portrays a small rustic dwelling, bathed in warm tones from the setting sun, as viewed from a secluded back lane. Although there are no figures, the glowing firelight emanating from the window makes the cottage appear welcoming and homey, while the path in the foreground leads the viewer into the scene. This painting reveals McNicoll's engagement with rural themes, a subject she returned to frequently. It is also characteristic of her earliest works, including Village Street, 1904, and The Rendezvous, 1904, which are often set in villages and seaside towns but lack a lively human presence.
Although the loose brushwork of the greenery shows some engagement with Impressionist principles, Cottage, Evening is not yet the study of light and air for which McNicoll would soon become known. The painting was likely completed during or just after her time at the Cornish School of Landscape and Sea Painting in St. Ives, Cornwall, and it shows the influence of the Naturalist style and plein air technique in which the school specialized. When Emily Carr (1871–1945) attended the school a few years before McNicoll, she complained that her teacher, the Swedish-British artist Julius Olsson (1864–1942), commanded her to paint outdoors: "'Go out there' (he pointed to the glaring sands), 'out to bright sunlight—PAINT!'" Carr had no patience for the sunlight, but McNicoll evidently took his lessons to heart.
Cottage, Evening also shows some lingering influence of the Hague School, a Dutch artistic movement that was popular in fin de siècle Montreal. Records show that the McNicoll family owned at least two works by Jan Weissenbruch (1824–1903), and in 1912 McNicoll saw paintings by Jozef Israëls (1824–1911) in an exhibit in London. This art was characterized by a plein air approach to rural genre scenes and a dark, gloomy palette. While the darker tones of McNicoll's sunset scene evoke this tradition, the contrast of the whitewashed cottage walls and the bright burst of orange light emerging from the window hint at the artist's future turn to a more colourful palette.