Marketplace 1910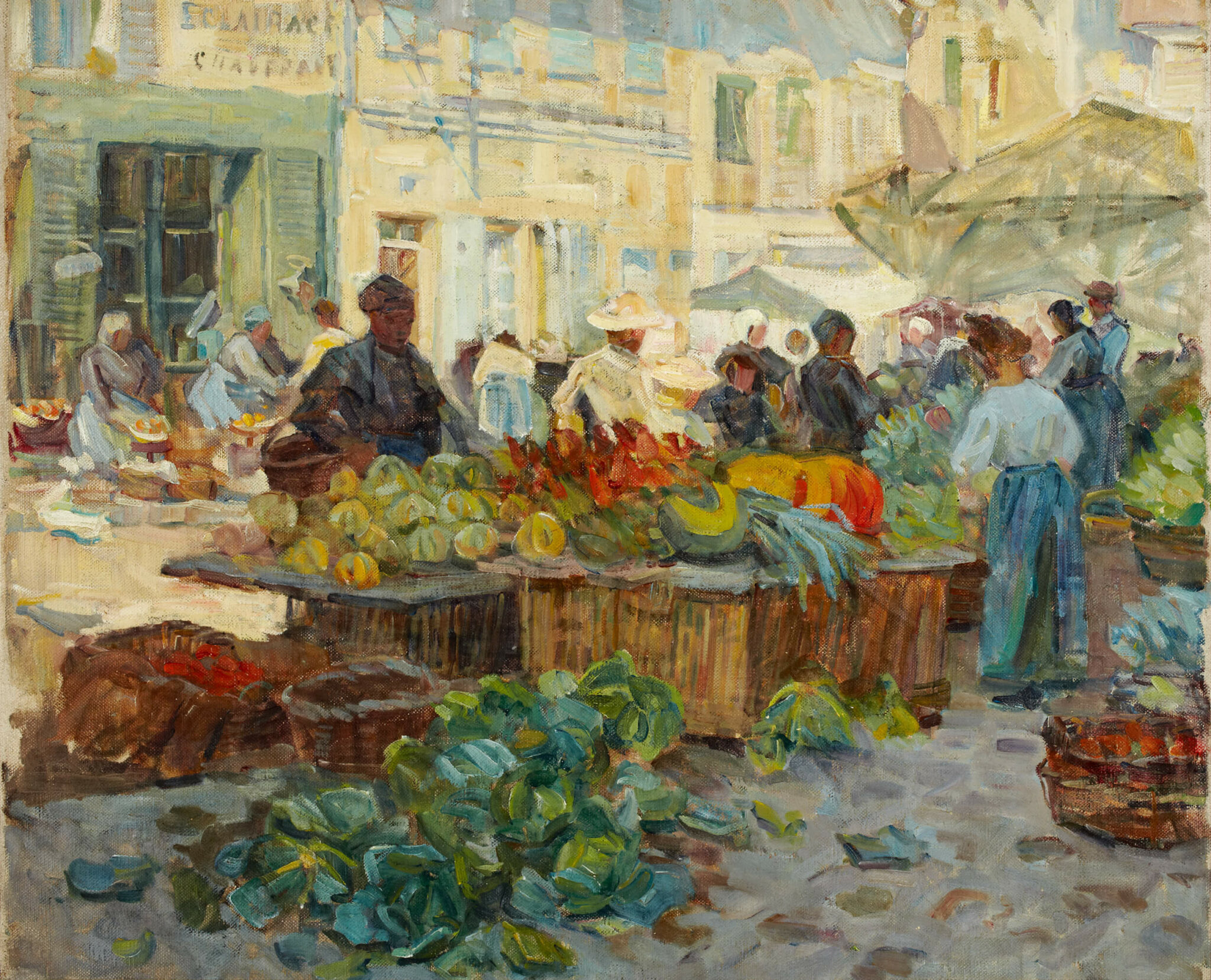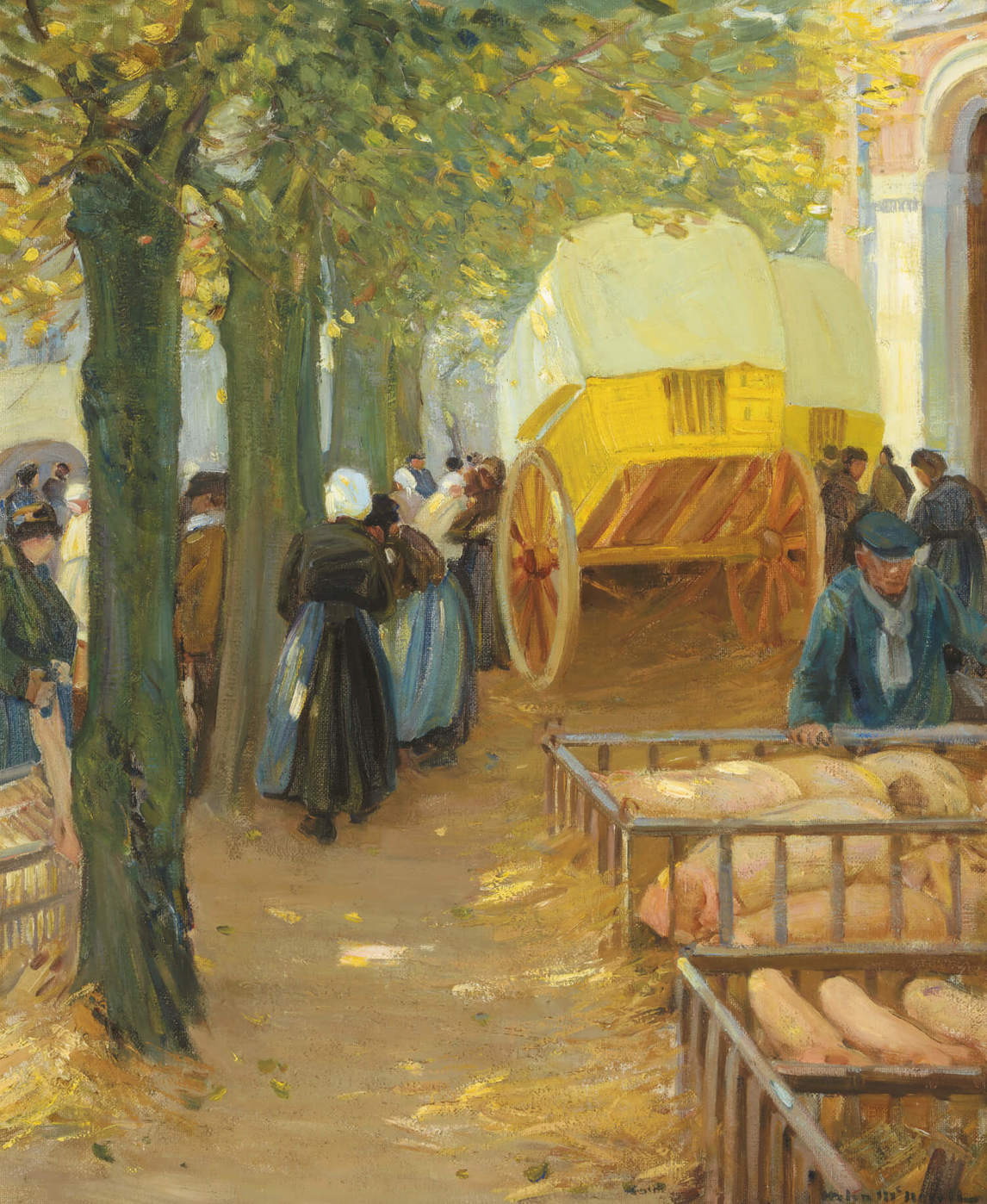 In Marketplace, McNicoll's loosely and colourfully painted fruits and vegetables evoke the touches, tastes, and smells of a fall day at the market. The bright tones at the centre—pumpkins?—indicate the ripeness of the produce. The warm sun glints off the white buildings opposite, while the stand itself remains in the shade. This pictorial play of light and heat is echoed textually, perhaps humorously: a French shop sign in the background reads "Eclairage Chauffage"—"lighting, heating."
In the middle ground, an interested shopper surveys the items available, while a busy saleswoman watches over her wares. McNicoll's usual detached approach prevails. The viewer is given no detail in the figures, no clear narrative, and is positioned backstage, amid the mess on the cobblestones. The final impression is of a transient moment of everyday life captured for posterity by the artist. As such, it conforms to the goals of the Impressionist style McNicoll had embraced.
However, the crowd of people makes Marketplace different from the majority of McNicoll's images, which have one or two figures at most; very few of her canvases depict urban subjects. This was typical both of female Impressionists, who were more restricted in their access to city streets and spaces than were their male colleagues, and of Canadian Impressionists, who for the most part showed little interest in the preferred urban scenes of their French peers.
Marketplace is one of several canvases McNicoll painted of rural market towns in Brittany and Normandy, including Market in Brittany, c. 1913, and In the Market, Montreuil, c. 1912. Although the details of her time in France are uncertain, it appears that she worked there on several occasions. Canadian exhibition reviews note with some pride that her paintings for the 1909–10 exhibition seasons were sent directly from France. Perhaps surprisingly, there is little evidence that she spent significant time in Paris, the undisputed capital of the art world at the time. Instead, McNicoll opted for locations on the northern coast and the south of France and worked at Grez-sur-Loing, an artists' colony southeast of Paris that was popular with American and Scandinavian Impressionist artists.