The Little Worker c. 1907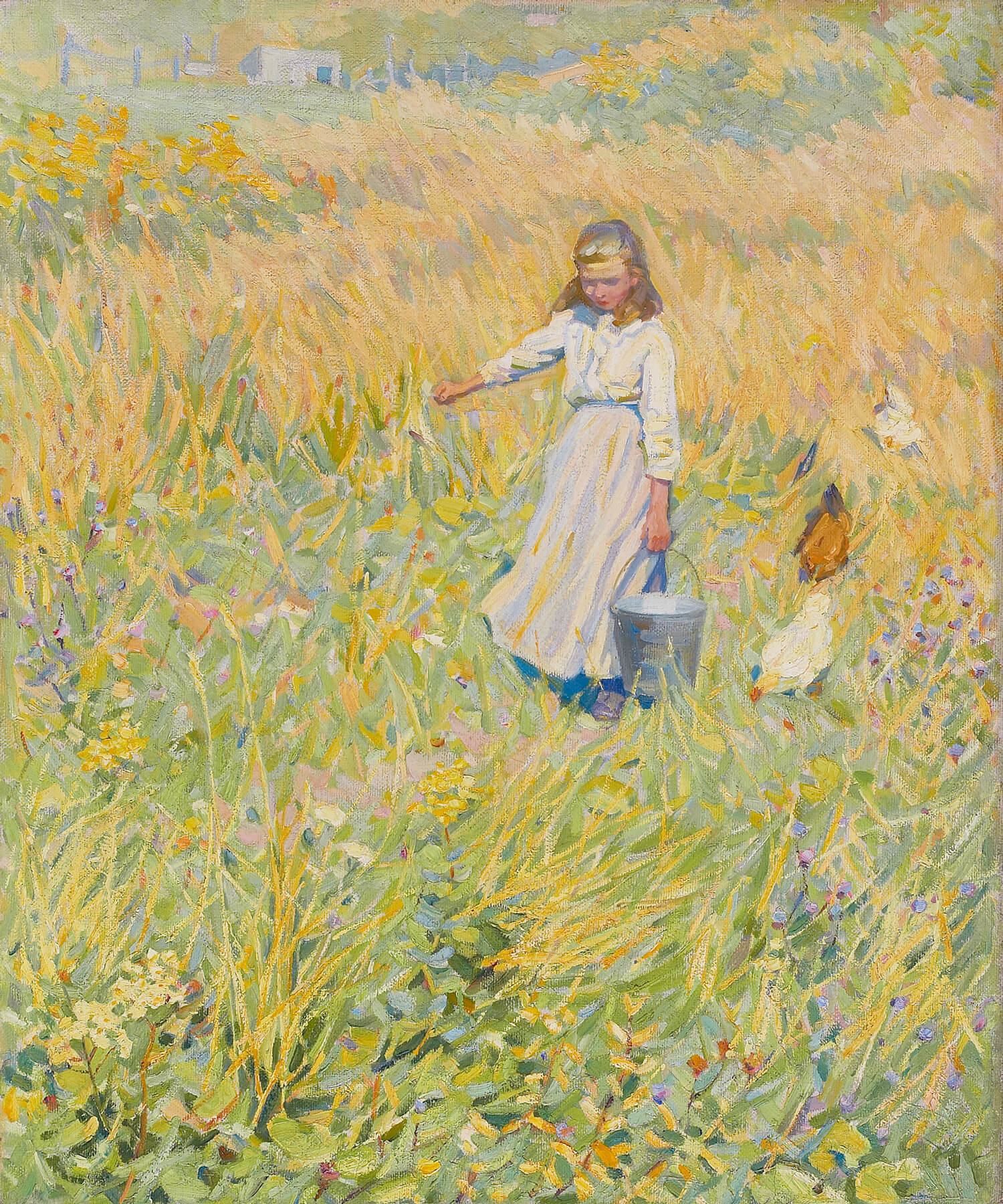 The Little Worker shows a young girl on a hillside, walking with a metal pail, her arm outstretched to balance the weight of her burden. She is alone in the landscape but for a trio of accompanying chickens; a fence and shed are only just visible at the top of the canvas. The perspective McNicoll adopts is surprisingly modern: the viewer, situated at the bottom of the hill, looks up at the girl as the landscape rises sharply, creating a relatively shallow sense of space in which both the viewer and the girl are immersed. McNicoll used this striking visual strategy in a number of works, including The Humble Dwelling, c. 1907.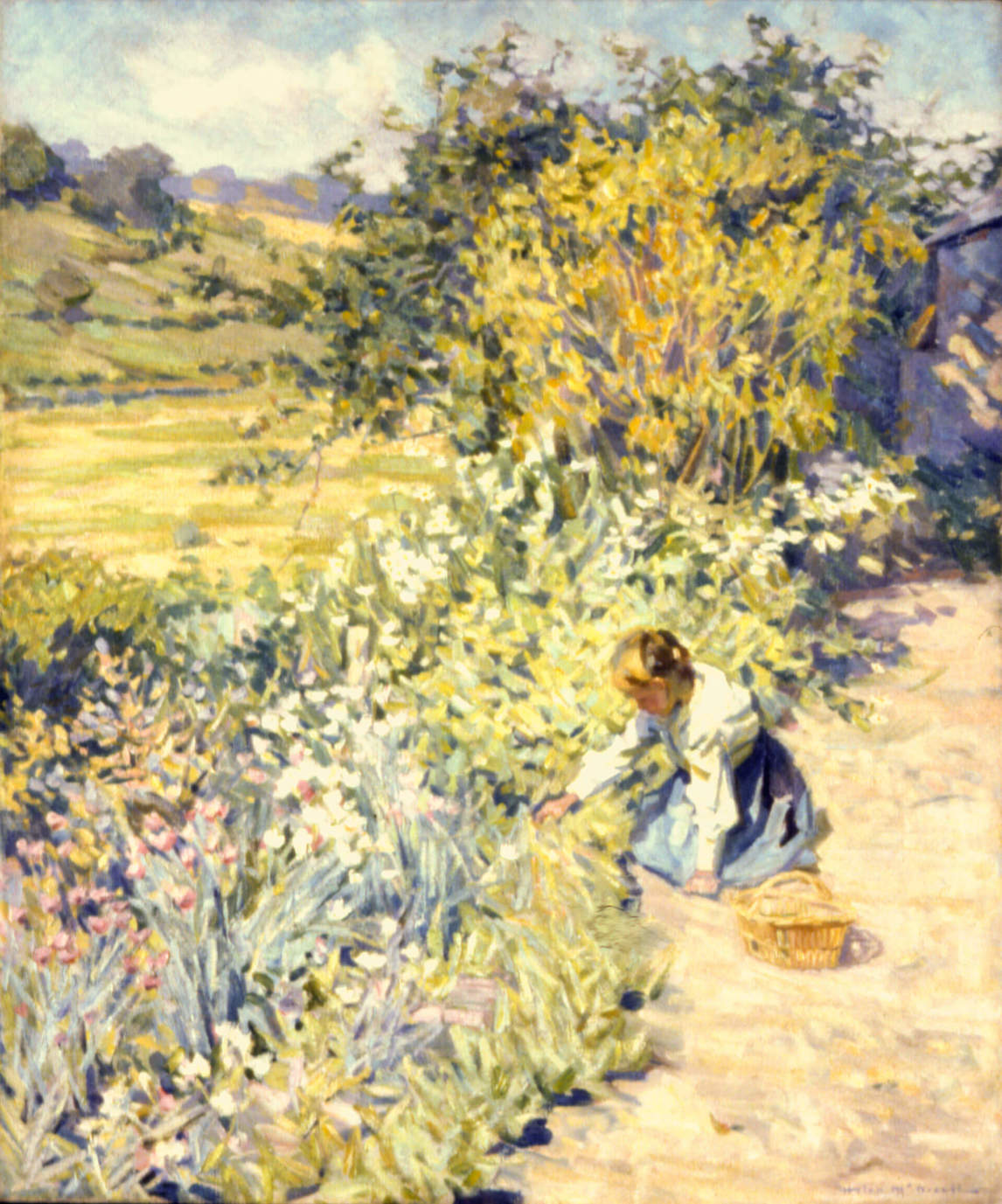 Nina Lübbren has argued that this sense of immersion was a common characteristic in works produced in rural artists' colonies across Europe around the turn of the century. It originated with the French Barbizon painters and reverses traditional landscape imagery that positions the viewer overlooking an uninterrupted vista. McNicoll's luminous treatment of the sunny field in The Little Worker accentuates this sense of immersion. The field grasses appear to ripple in the breeze, and the bright yellow-green tones stimulate the viewer's senses. We can almost feel the warmth of the sun, smell the scent of the hay, and hear the rustle of the pasture.
McNicoll's formal choices also give us a sense of the girl's hard work, reminding us of the distance she has travelled and the uphill trek she faces after her chores. Natalie Luckyj has argued that although peasant subjects were popular, McNicoll's unsentimental approach is unusual in that it neither glamorizes nor dramatizes the scene. The girl is fully dressed, with heavy shoes, and shown in full concentration on her task, oblivious to the viewer's gaze. The Little Worker is one of several images that depict young girls at work in the countryside, including Gathering Flowers, c. 1911, and Picking Berries, 1910. They make the point that the carefree world represented in many of McNicoll's other child paintings—Picking Flowers, c. 1912, for example—was hardly a universal experience.
The Little Worker was one of the first paintings to attract critical notice after McNicoll began exhibiting at the annual shows of the Art Association of Montreal, the Ontario Society of Artists, and the Royal Canadian Academy of Arts in 1906. A writer for the Montreal Gazette singled it out as "a pretty child study, in which the sunlight is well managed," while the Montreal Standard praised "the excellent manner in which the lights have been handled."