Moonlight, Waning Winter 1924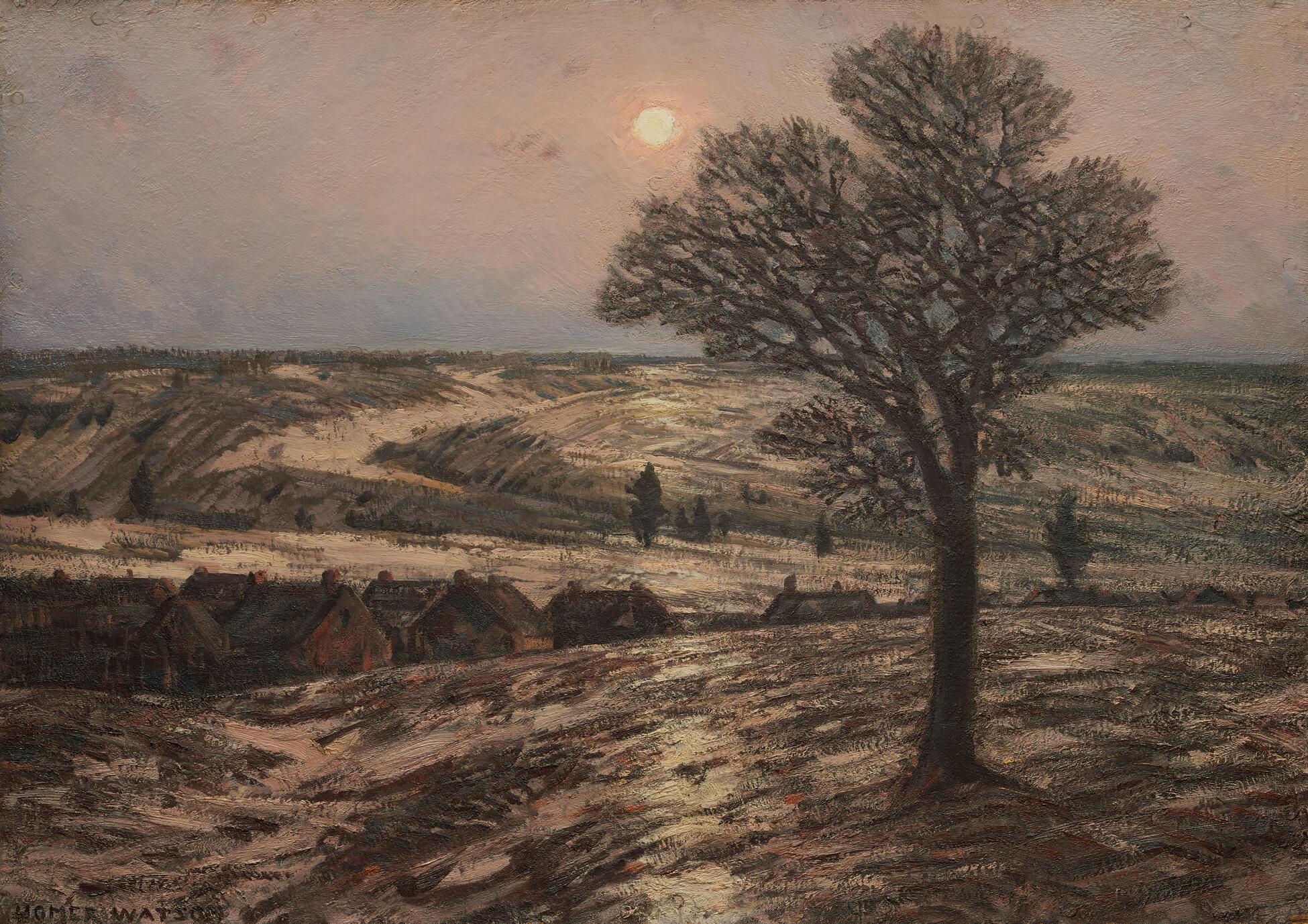 Moonlight, Waning Winter shows a prominent tree and a few oddly proportioned houses in a late-winter landscape, the raised furrows of the fields partially covered by melting snow. The painting exemplifies technical and stylistic changes that Watson's painting underwent during the 1920s. Prior to that time his larger oils had been conceived in the studio, using on-the-spot drawings. Watson combined and modified the drawings to create complex compositions in which he attempted to communicate profound truths about the natural world and his reactions to it.
Watson's 1923 acquisition of a car changed his techniques and style. He could now carry bulky equipment—including, for the first time, sturdy wood-pulp boards on which to paint outdoors. The subject of Moonlight, Waning Winter was not subsequently worked up in oil on canvas in his studio. He does, though, appear to have continued to work on it during the days and weeks following his initial painting trip. Some other oil-on-panel paintings from the early 1920s onward seem to have received little or no additional work in the studio.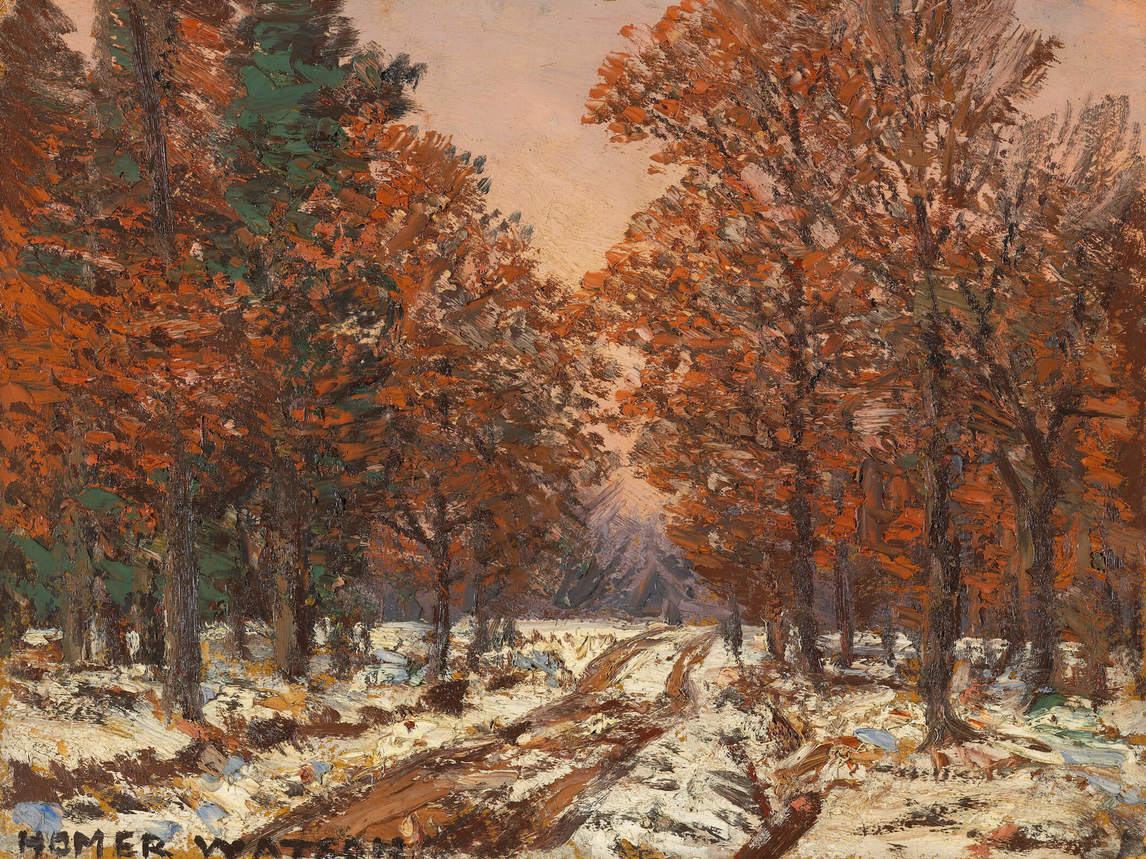 The subject of this painting indicates yet another change in Watson's art during the 1920s and 1930s. Previously he had favoured spring, summer, and autumn scenes and often evoked atmospheric effects by painting cloudy landscapes at dusk or shortly before or after rainstorms. Moonlight, Waning Winter and other paintings from the later years of his career retain his earlier curiosity about transitory atmospheric and light effects, but they focus it on transitional moments between the seasons, especially between autumn and winter (as in Early Winter, c.1930) and between winter and spring. "The ploughed field emerging through the snow in March is peculiar to Canada in its pastoral regions," Watson wrote when he was bringing Moonlight, Waning Winter to completion. "I always felt the line and rhythm of forms of earth thus disclosed, and I hope to get others to see it, too."
Like many of Watson's paintings from the 1920s and 1930s, the work reveals the artist using a less sombre palette than he had employed during the previous quarter century in canvases such as Country Road, Stormy Day, c.1895, and The Flood Gate, c.1900–1. In several places the paint—largely shades of white, pink, and purple—is applied with substantial body and in multiple levels. "Sometimes I allow myself a little fling," Watson wrote, apparently with the innovations of Moonlight, Waning Winter in mind,
although my friends, my patrons I mean, think and say I am on the straight road to perdition if I continue this crime. . . . Years ago any flings of this sort for me at least had to be relegated to the limbo of forgotten things. There was and still is the idiotic insistence in keeping a painter harping on the string of which they liked the tune, but I find nature full of variety.