Studio frieze 1893–94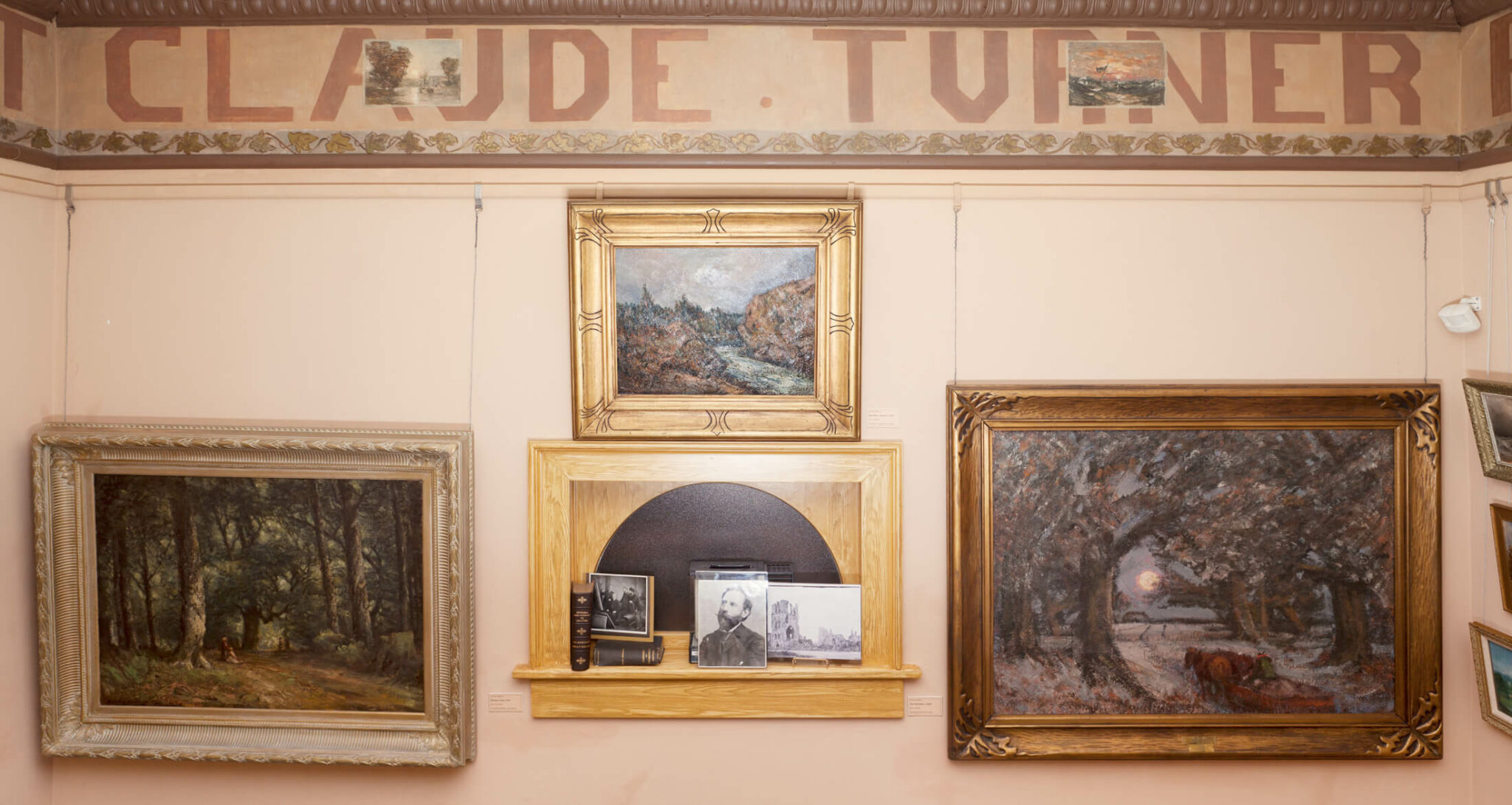 Soon after their marriage in 1881, Homer and Roxa Watson rented the upper part of the solidly built house of one of Doon's founders, Adam Ferrie. Watson transformed one of the rooms into a painting studio. The couple later bought the property in its entirety and lived in it for the rest of their lives. By 1893 Watson's career was in full bloom, and he took advantage of his comfortable income to build a long-needed studio addition onto the house. He then decorated it and the adjoining original studio with a painted frieze that still runs along the full length of the walls, immediately below the ceiling.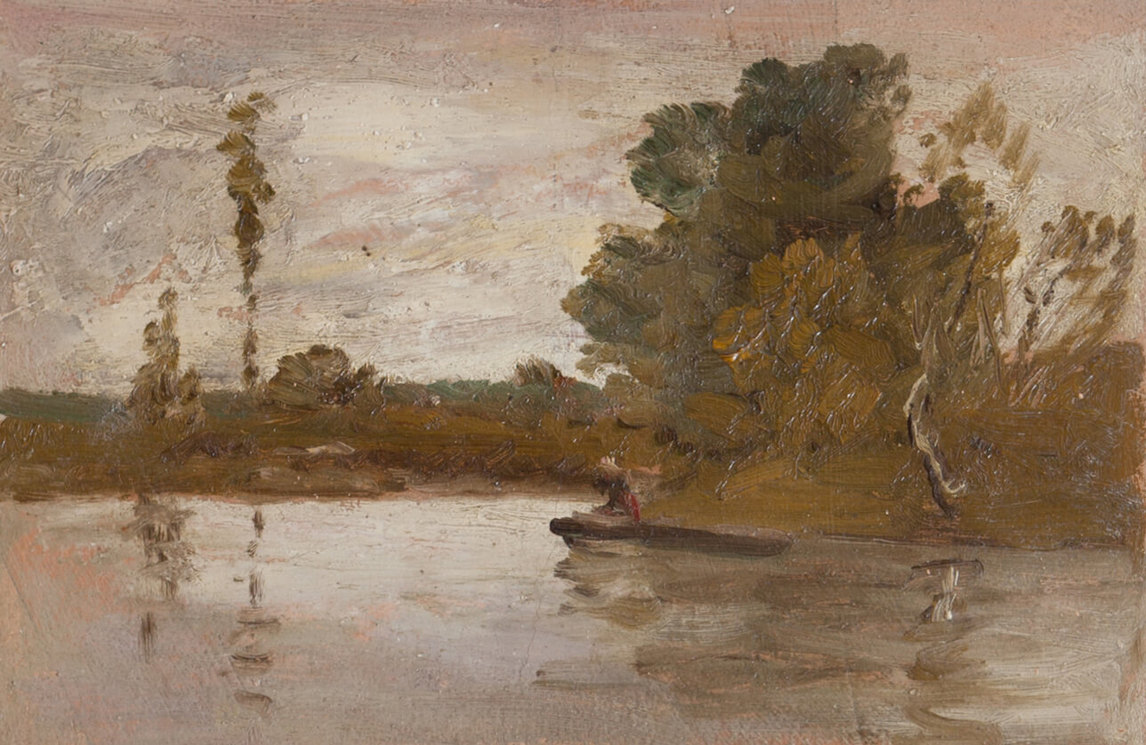 The frieze is a tribute to thirteen European landscape painters who were especially admired by Watson: Claude Lorrain (c.1600–1682), John Constable (1776–1837), Jean-Baptiste-Camille Corot (1796–1875), Charles-François Daubigny (1817–1878), Narcisse Díaz de la Peña (1807–1876), Thomas Gainsborough (1727–1788), Meindert Hobbema (1638–1709), Jules Bastien-Lepage (1848–1884), Jean-François Millet (1814–1875), Salvator Rosa (1615–1673), Théodore Rousseau (1812–1867), J.M.W. Turner (1775–1851), and Jacob van Ruisdael (1628–1682). All the artists' names are painted in capital letters. Superimposed over each name are one or (more rarely) two small landscapes conceived by Watson in that artist's style. A decision to focus the mural on European artists perhaps explains the otherwise puzzling absence of any American landscapists, including, most significantly, George Inness (1825–1894).
Watson believed that all worthwhile art was grounded in tradition. His studio frieze offers visual confirmation of that conviction by paying homage to the European painters he—and the majority of other Canadian landscape painters—most admired. Similarities between his work and that of Constable and the Barbizon artists (Corot, Daubigny, Díaz de la Peña, Millet, and Rousseau) had been a core part of Watson's reputation ever since Oscar Wilde had publicly drawn attention to them in 1882. In addition, Watson sometimes borrowed compositional motifs from other artists. For example, van Ruisdael is echoed in Watson's The Old Mill, 1886. The studio frieze is thus as much a personal nod to artists who enriched Watson's own work as it is a recognition of landscape painting's rich history.