The Death of Elaine 1877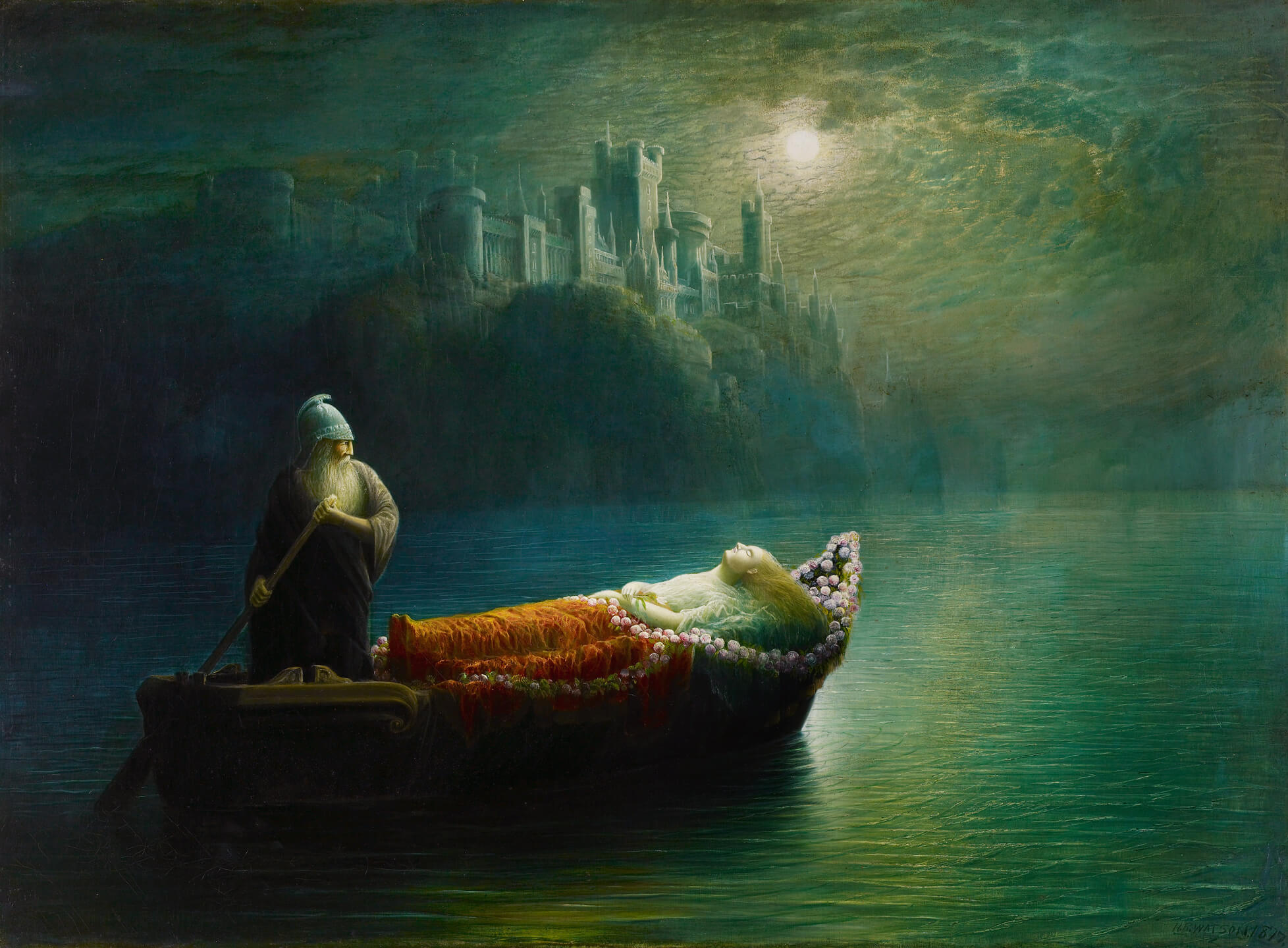 The Death of Elaine is one of Watson's earliest large oils. It epitomizes his youthful interest in romantic, literary themes prior to his decision to devote all his energy to landscape painting. The story is from Alfred, Lord Tennyson's popular Idylls of the King, a collection of twelve poems (1859–85) that recount the lives of King Arthur and his knights and that were themselves derived from Sir Thomas Malory's Le Morte d'Arthur (1485). Tennyson describes how the knight Lancelot is wounded in a tournament in which he is wearing the token of his host's smitten daughter, Elaine. He is nursed back to health by Elaine but, being in love with Queen Guinevere, he is unable to reciprocate Elaine's declaration of love. Soon after his departure she dies of a broken heart.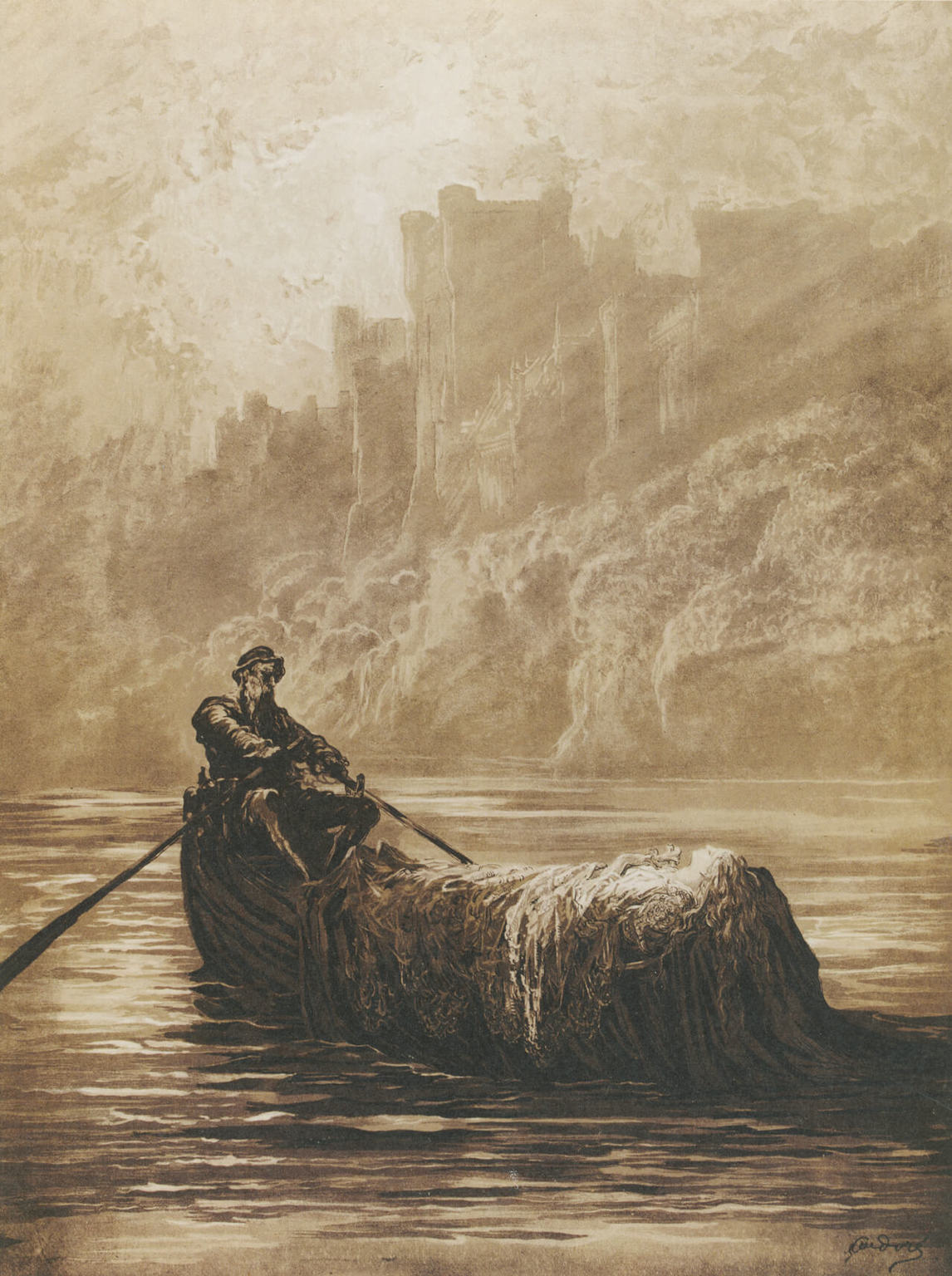 Watson's painting shows Elaine's body being carried down the Thames to Arthur's castle, Camelot. She holds a letter that will reveal to Lancelot the consequences of his indifference toward her. The sentiment of the subject (Elaine's chastity and her tragic death perfectly embodied Victorian values), the looming castle, and the clouds that partly obscure the rising moon all drench the painting in established symbols of Romantic excess.
It is widely agreed that Watson taught himself to draw by imitating engravings, etchings, and woodcuts in the illustrated books and journals in his family's library. Although it had long been accepted that the library included at least one book illustrated by the prolific nineteenth-century artist Gustave Doré (1832–1883), it was not until 1976 that a University of Toronto student noted the similarities between The Death of Elaine and Doré's engraving titled The Dead Steer'd by the Dumb. The Doré image was the frontispiece of an edition of Elaine published in London in 1867, ten years before Watson produced his painting. There are several differences between Doré's illustration and Watson's painting, most notably: Watson's reversal of the composition, the modified angle from which we view the scene, the slightly altered architecture of Camelot, the oarsman's complicated headgear, and the decoration of the boat. The similarities between the two images are, however, too numerous and compelling to be coincidental.