Airy Journey 1957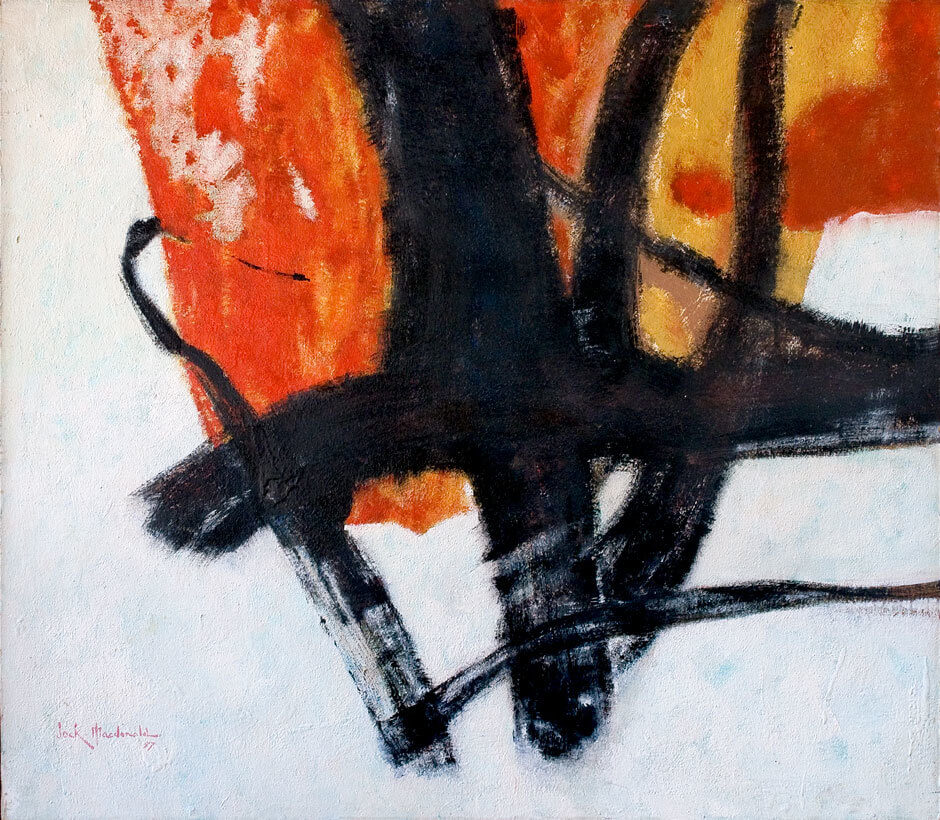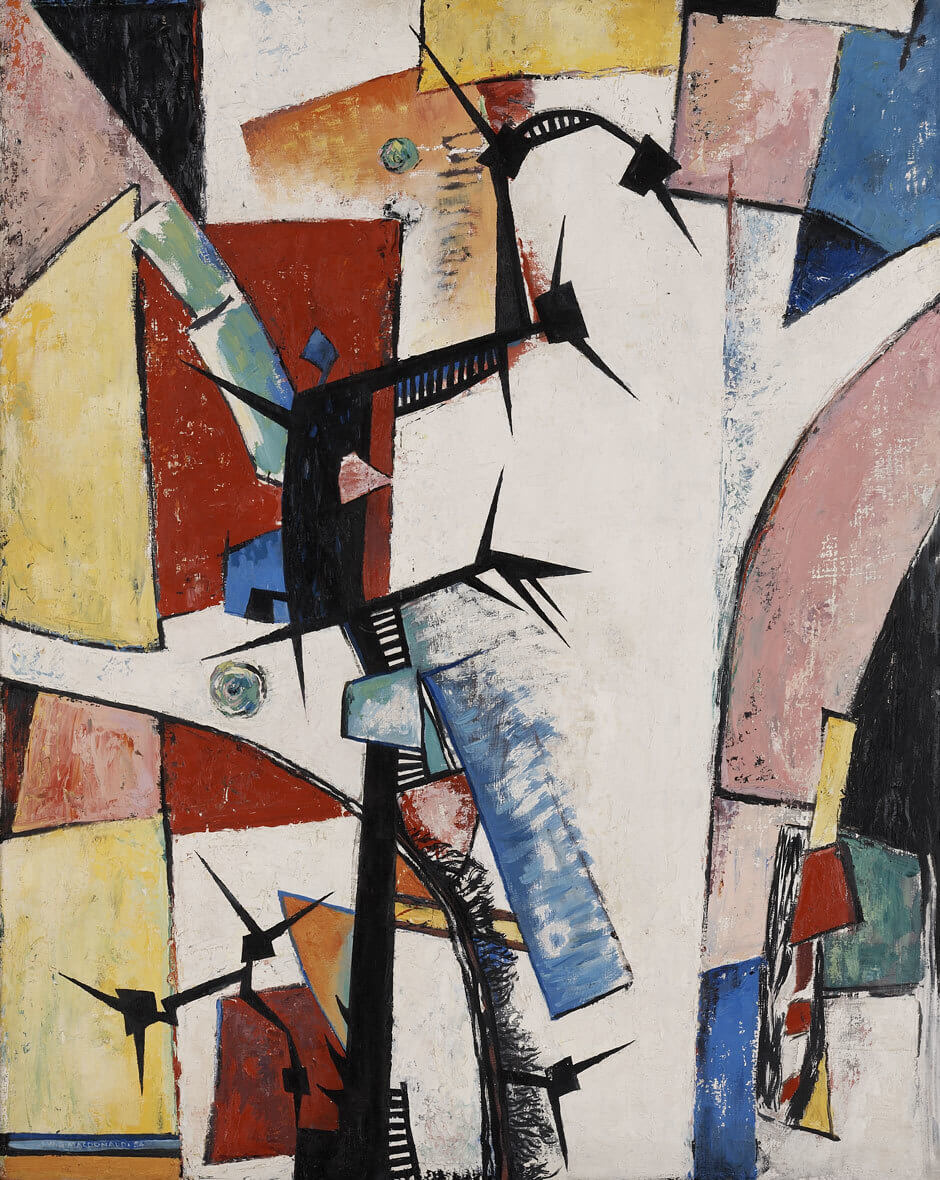 Airy Journey demonstrates the freedom and fluidity Macdonald discovered when he mixed plastic and oil paints together. "Using Lucite with oil has enabled me to paint with a flow and quickly but not slapdash," he exulted.  The painting, dominated by its bold and sweeping central black motif, is beautifully resolved. The solid red-and-yellow layer of paint is located in a shallow space between the delicately mottled white ground and the dynamic gestural application of black. Light emanates from the white areas within the painting. His student William Ronald (1926–1998) observed that he learned from Macdonald's skillful use of white how to enhance the effect of light and transparency and create additional dimensional effects.
In this painting, even the indirect allusions to landscape found in Desert Rim, 1957, are no longer present. It immediately recalls the work of the Abstract Expressionist artists, in particular Franz Kline (1910–1962). Yet Airy Journey is also the logical outcome of Macdonald's exploration with Lucite and his search for a modern expression that captured in painting the experience of modernity after Einstein. It and similar works represent in a larger format and more powerful medium the continuation of his search for the freedom and expressive use of paint he had achieved in his automatic watercolours, such as Russian Fantasy, 1946.
Macdonald had finally found a method for integrating the ambiguous space and the shifting forms he sought to portray. In Airy Journey he does so without sacrificing his concern for the unity of the plane and without relying on the cubist grid—as he had in his earlier attempts in oil, such as White Bark, 1954—to move beyond the smaller watercolour format. In Macdonald's solo show at Hart House in the fall of 1957, twenty of the twenty-nine paintings had been painted with Lucite.