Fall (Modality 16) 1937
Fall is the most monumental of the modalities Macdonald painted. We do not know the total number of modalities he produced, but number sixteen was completed within a year of his return from Nootka Sound. Despite his decision to keep these experimental works secret after his return to Vancouver, Macdonald was preoccupied with his search for a uniquely personal abstract expression in his work.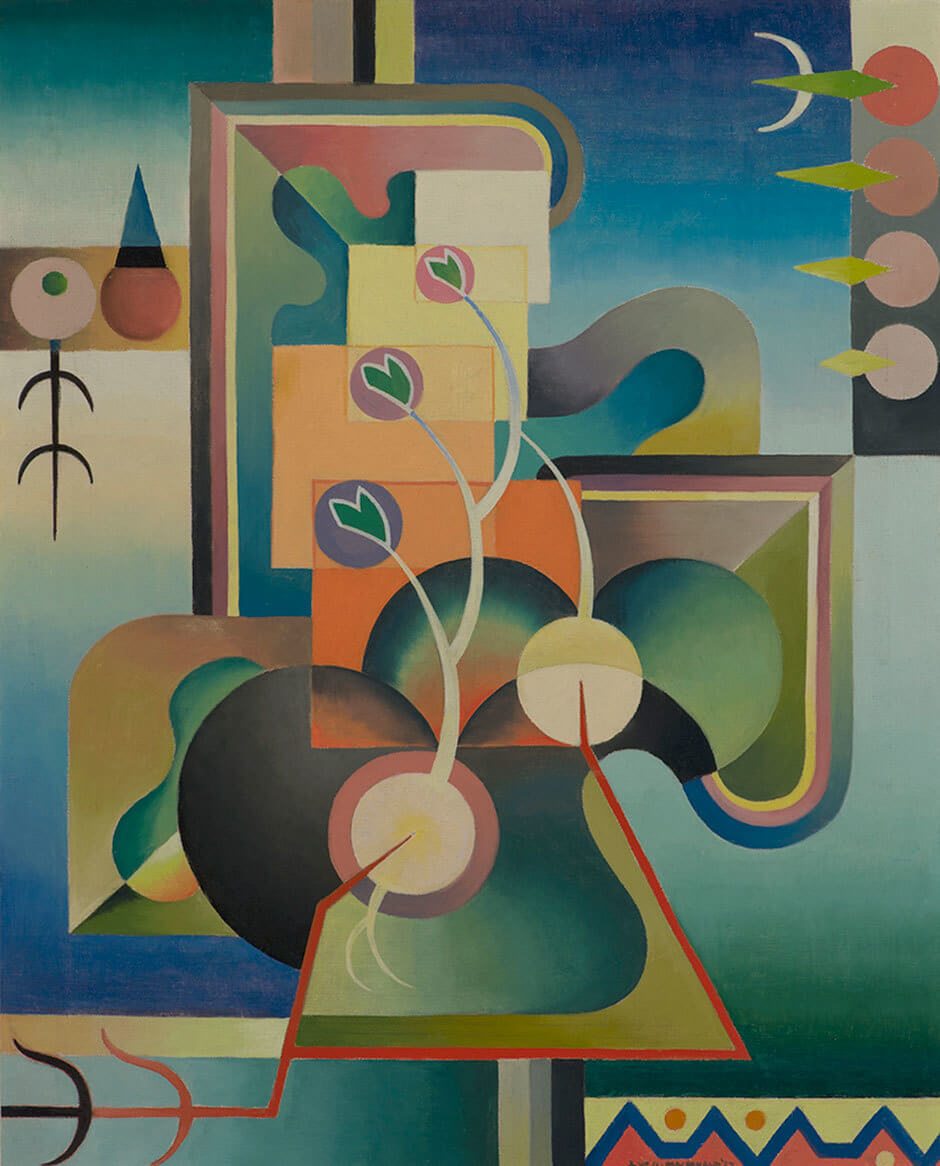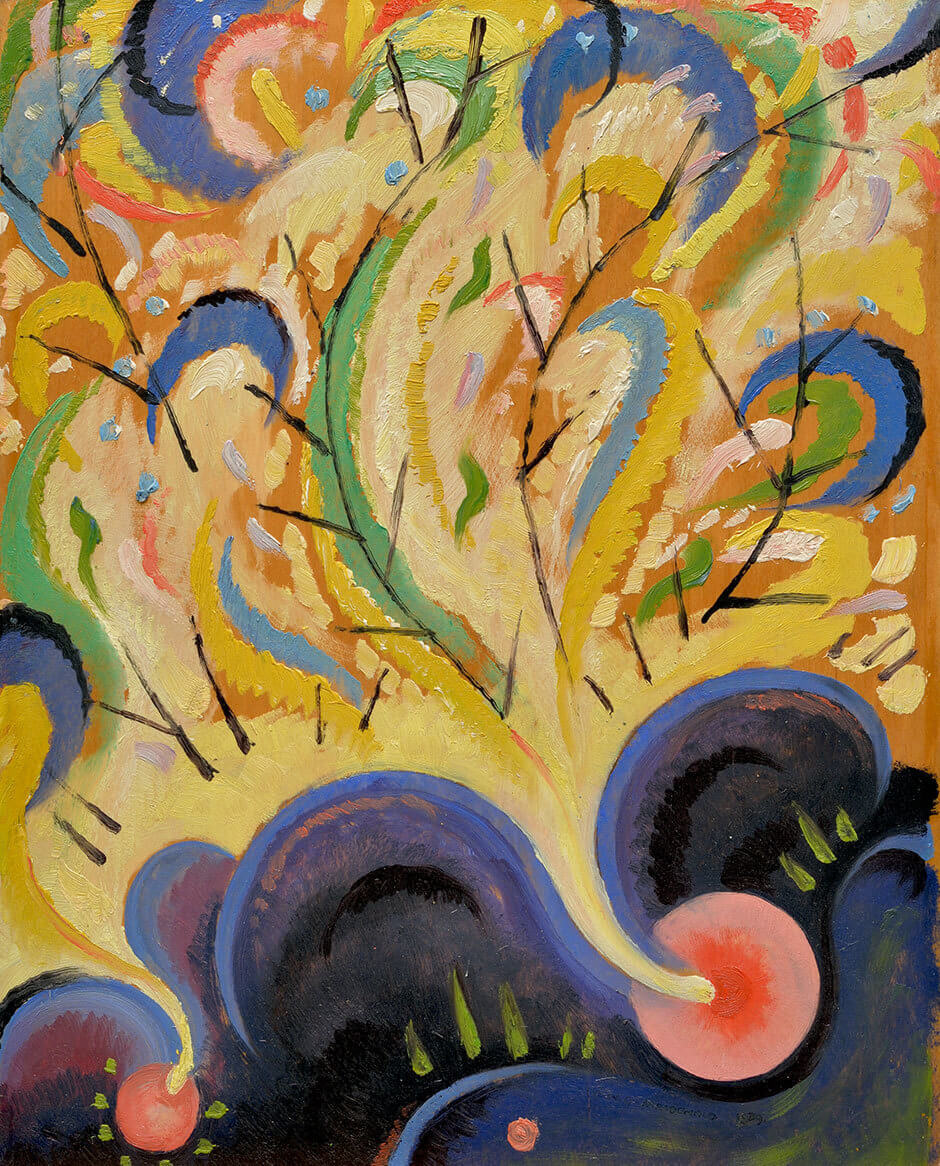 The central motif of Fall is a triangle that appears to aspire to the heavens. Its elongated peak seems to continue its upward ascent beyond the horizontal element of the frame. Abstract forms are disposed evenly across the surface. The only suggestions of representation are the curvilinear Art Deco designs of tree, leaf, and butterfly. The complicated colour harmony suggests autumnal richness. Calling on his experience as a textile designer, Macdonald has succeeded in creating a stage in which every element is strongly tied to the surface of the canvas. Only through the pattern of the central striated area in the lower third of the canvas does the painting speak to the infinite and timeless world—the fourth, fifth, and sixth dimensions.
This work, like many of the others from this period such as Spring Awakening, c. 1937, is strongly geometric, linear, and decorative in style and composition and was likely one of a series representing the seasons. Concerned about the dominance of line and design in his work, Macdonald also experimented with a more painterly approach to abstraction in the dynamic Birth of Spring, 1939. In its freedom it reflects Macdonald's ongoing struggle to break away from the restrictions of his design background.