In the White Forest 1932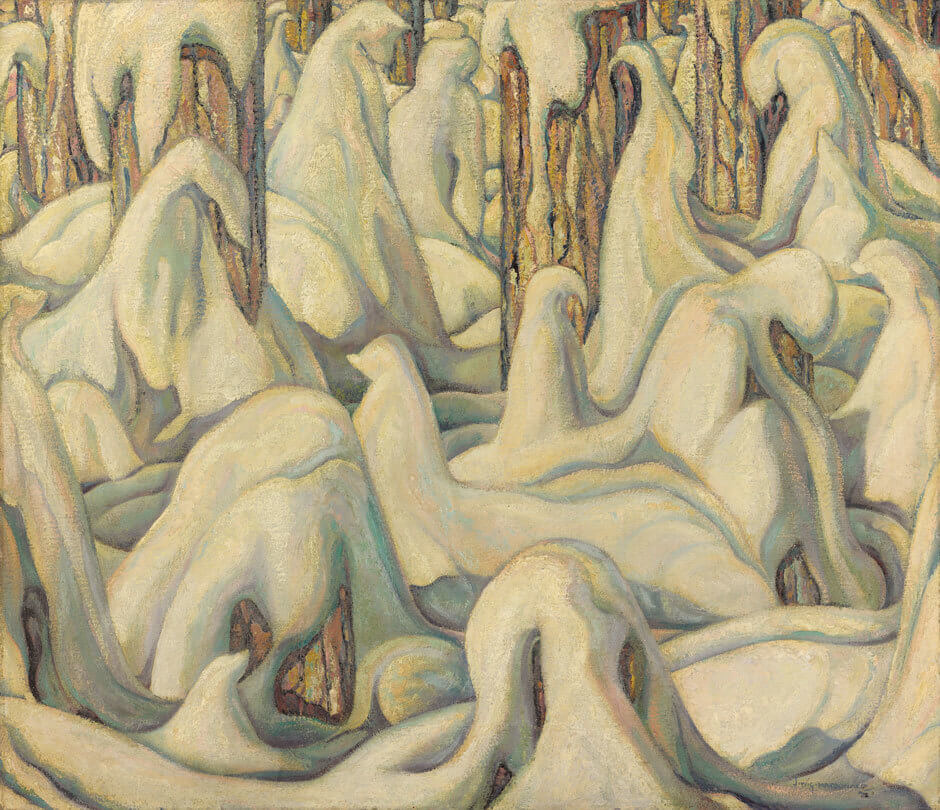 This landscape is one of Macdonald's first attempts to express the spiritual aspect of nature in his paintings. Here, bathed in a warm light, the hillocks formed by the snow-laden branches have a biomorphic, vitalist quality. A subtle diagonal establishes a rhythmic pulsing into the womb-like centre of the composition. In colour, handling, and mood, the painting is unique among his early works.
Macdonald wrote to Harry McCurry, the director of the National Gallery of Canada in Ottawa, that the painting represents "snow hooded young trees, sheltering among those grand firs found in the forest on Grouse Mountain…. The subject in its expression conveys … the inner (mental) interpretation of snow in the forest much more so than the other visible impression." In the same letter, he asked McCurry to send him reproductions of Lawren Harris's theosophically inspired northern images, including one of Lake Superior, as well as Mountain Forms, 1926, and Icebergs, Davis Strait, 1930, or another Arctic subject by Harris (1885–1970).
Like other artists at the time, Macdonald sought to embody the spiritual in his work. In Vancouver, the spiritual in art was a regular topic of discussion at the Vanderpant musicales, and Macdonald introduced it in his classes as well.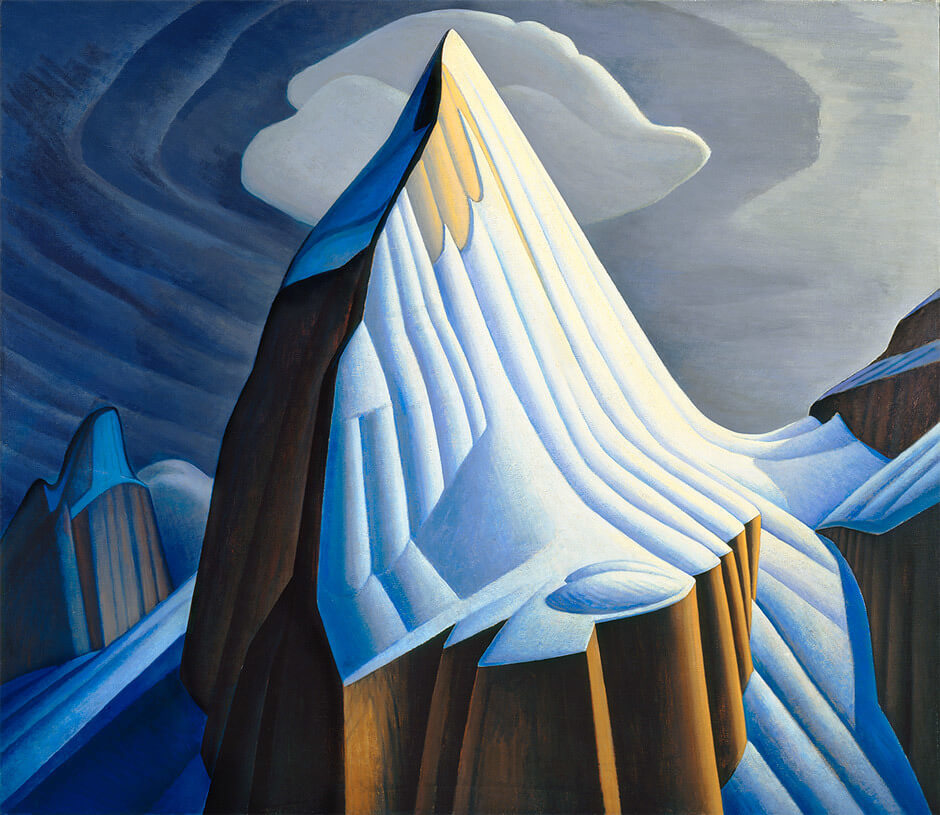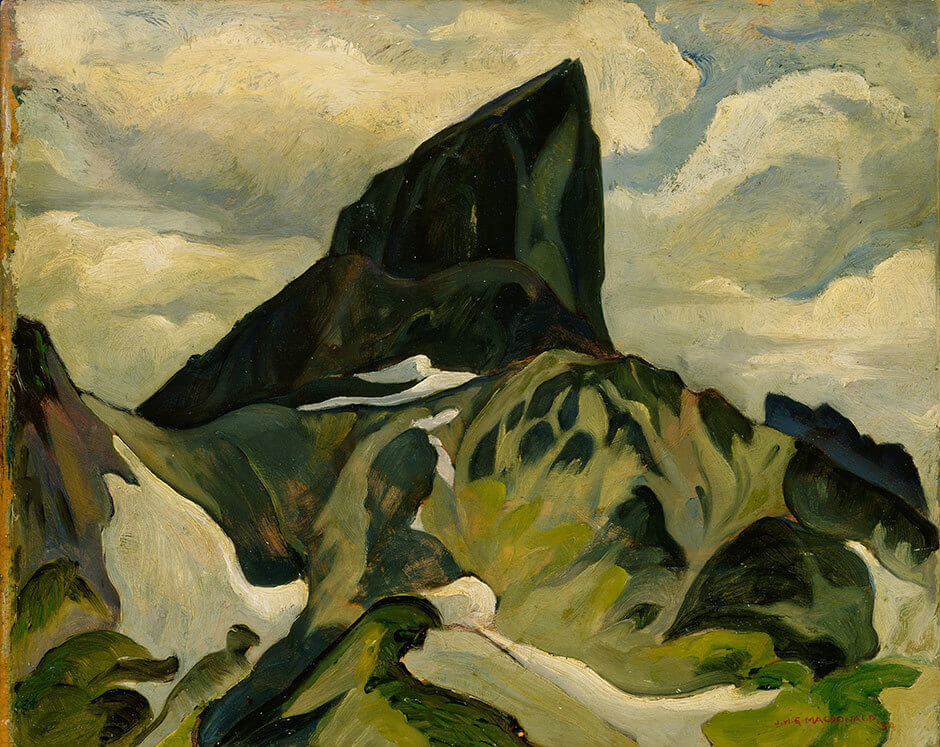 In 1934 Macdonald painted a second version of The Black Tusk. If the 1932 image represents earthly power, this later painting appears to portray spiritual yearning. Static monumentality has yielded to a spire, the middle ground has disappeared, and the Black Tusk looms above the foreground, its peak the apex of an acute-angled triangle. Macdonald had read Harris's writing of the period, including his article "Revelation of Art in Canada" in The Canadian Theosophist, in which Harris stated his belief that art was "the epitome of the cosmic order" and that the artist must "infiltrate spirit and cosmic harmony into the chaos of appearance in order to reveal the plastic unity of existence." From this period on, the spiritual would be central to Macdonald's quest.