Legend of the Orient 1958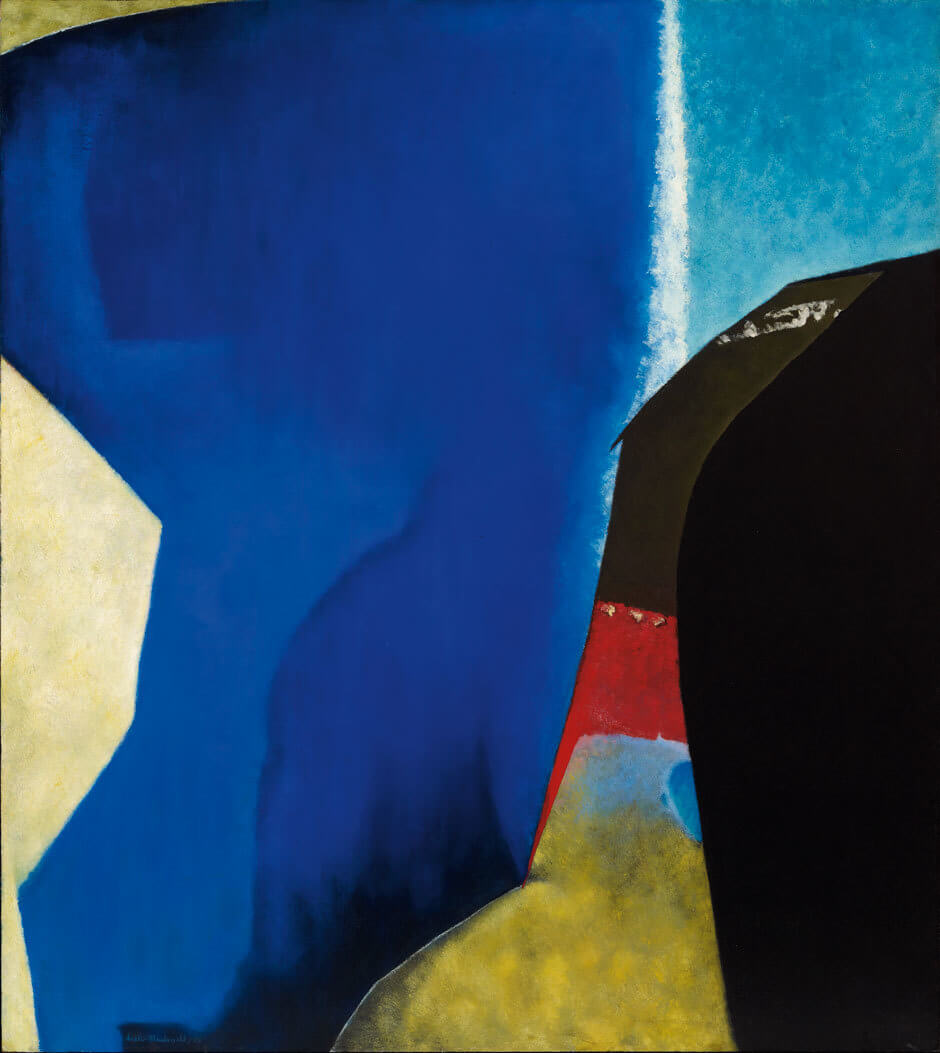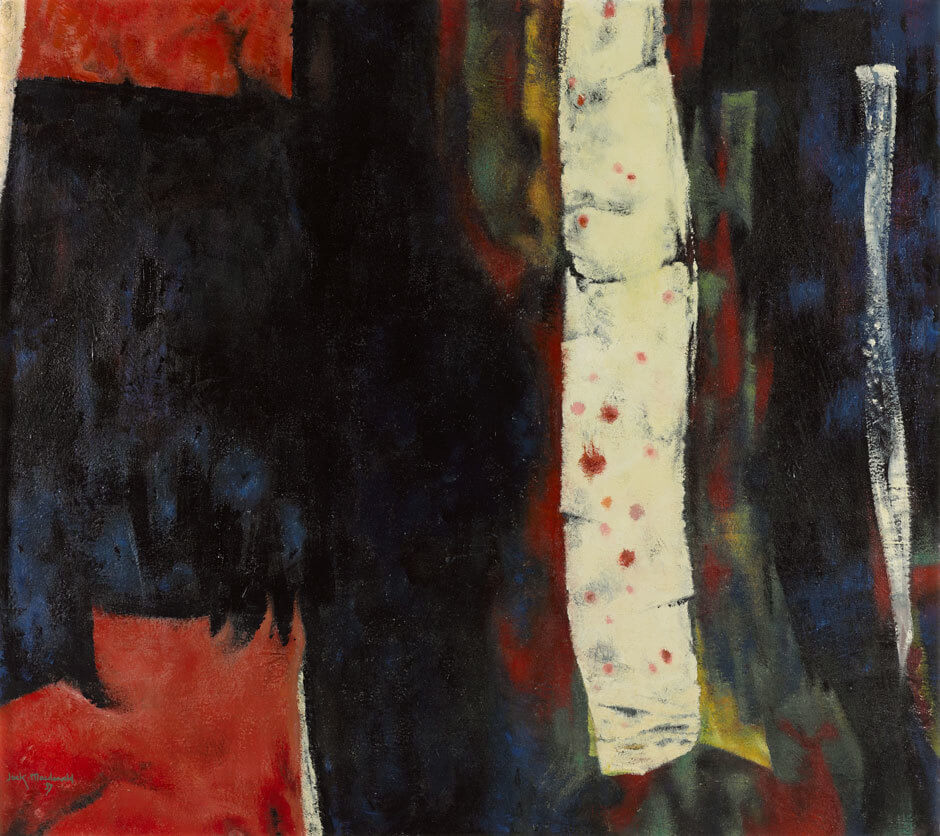 In this painting, Macdonald moves from the organic references he often used in his non-objective works to a more monumental concept of the cosmos. He continues, however, to explore negative and positive space and spatial ambiguity through colour and abstract imagery. Here hard-edged defined shapes replace the characteristic undefined perimeters of floating forms in works such as Slumber Deep, 1957, with its amorphous black ground, loose red rectangles, and off-centre white band that anchors the image. In contrast, in this painting and others, such as Contemplation, 1958, dramatic, almost geometric shapes of colour predominate.
Large and majestic, the shapes in Legend of the Orient are flat and parallel to the picture plane. Each colour plane, set in subtle tension with its neighbour and the ground, retains its own integrity. The shapes are flat and simple, and the stately forms are unequivocal, potent elements of bold colour. These paintings reflect Macdonald's confidence in the works he was producing and his belief in their uniqueness. When they were exhibited at Toronto's Park Gallery in the fall of 1958, he wrote that his painting was "decidedly different from anything in this country." Offers to exhibit in England and in Texas confirmed his conviction that his work held more than local interest.