Russian Fantasy 1946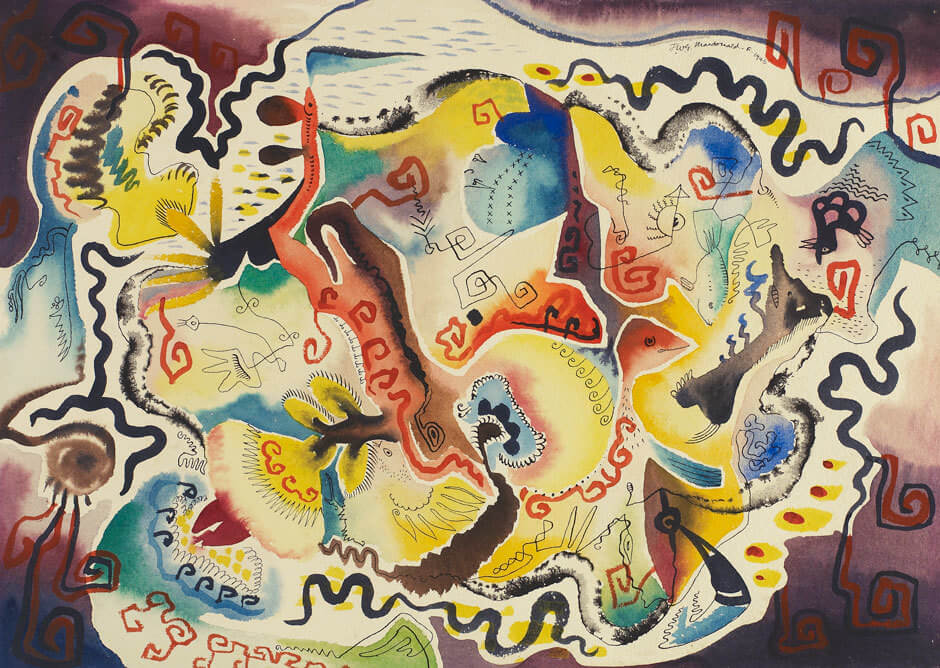 Russian Fantasy is typical of the fully realized automatic watercolour paintings that Macdonald created between 1945 and 1952. This work reflects the impact of the automatic painting style that Macdonald learned from the British Surrealist artist and psychiatrist Grace Pailthorpe (1883–1971) and her colleague, artist-poet Reuben Mednikoff (1906–1972), during several months of intensive daily study in the fall of 1945. Through a painstaking process, and closely guided by his mentors, Macdonald learned how to free his mind as he created drawings and paintings. Once the automatic drawing was completed, his mentors encouraged him to find and extrapolate imagery that lay hidden in the drawings.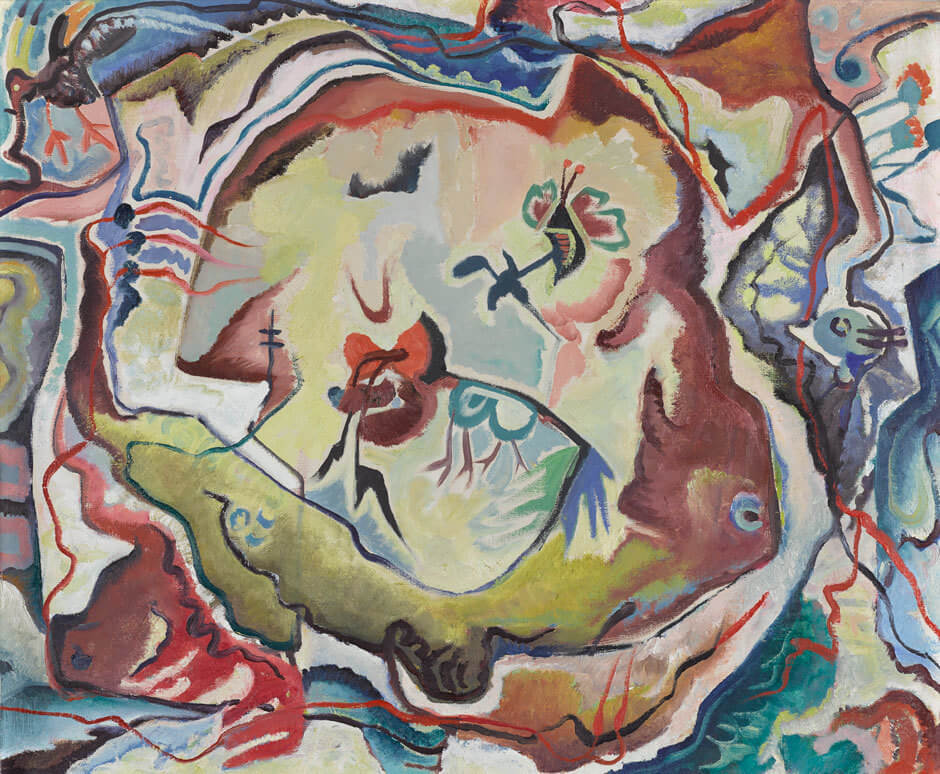 Through the application of overlapping wet washes and by grading deep purple through Prussian blue, Macdonald achieved an exquisite richness. The brilliance of his colour creates a work in which the painted surface breathes. Slowly turning the painting a full 360 degrees as he painted, Macdonald pulled fanciful creatures and humorous elaborations from the abstract configurations. He then embellished the surface with a personal vocabulary of hieroglyphic signs and symbols that had been stored in his memory since his classes on the history of ornament. Ultimately, it is line that unifies the disparate, more-painterly elements of Russian Fantasy.
The compositional format of this painting is of special interest because he returned to it frequently in future years. In order to fill out the rectangle, he encircled the central image with an irregular, closed shape that frames it against the white ground. Macdonald seems to have worked his composition from the centre to the periphery, not only filling out the rectangle with the framing device but also establishing a sense of motion through a system of expansive lines and the extension of shapes.