Scent of a Summer Garden 1952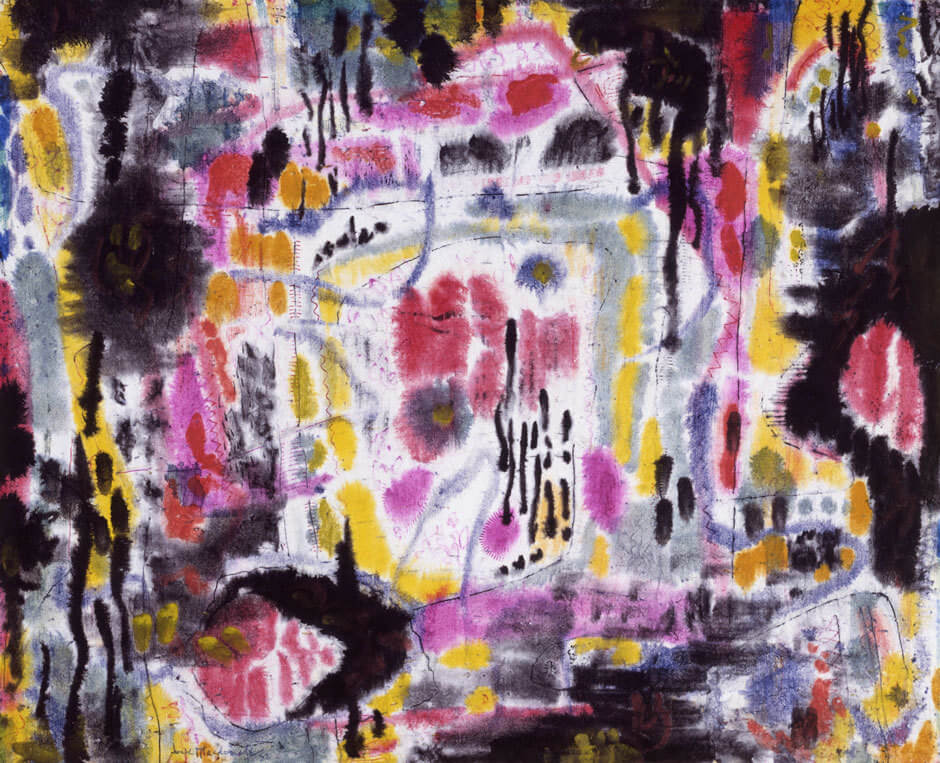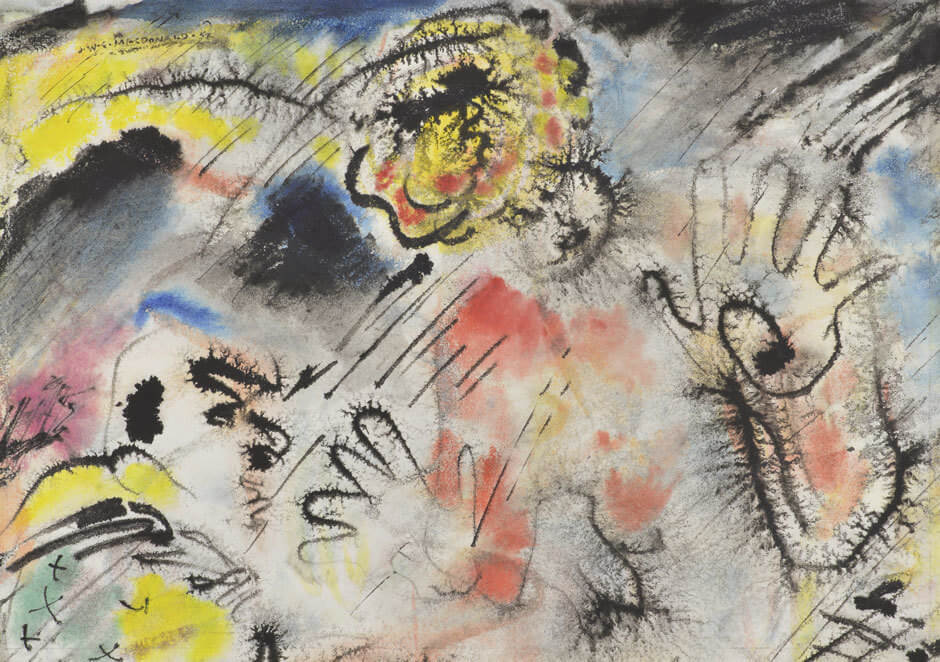 This exquisite painting represents a significant departure for Macdonald, particularly in its free and explosive surface. Macdonald created it while he was the summer artist-in-residence at the Arts Centre of Greater Victoria (now the Art Gallery of Greater Victoria). The palette is lavish with hot pink, yellow, and blues, with bursts and squiggles of abstracted drawing in rich black ink laid over the colours, locking them into place. The painting differs dramatically from The Argument, painted the same year, which, though it also uses black-ink linear embellishments, is more typical of Macdonald's earlier automatic experiments with amusing narrative elements.
It is interesting to compare Scent of a Summer Garden with the watercolour Fabric of Dreams, 1952, which Macdonald also painted in Victoria. The palette is similar, but, again, Macdonald uses the black ink to extrapolate the image of a rooster, an abstracted face, and a number of churches and crosses from the automatically painted surface below. The effect echoes the rich imagery of the Indonesian batiks that fascinated him.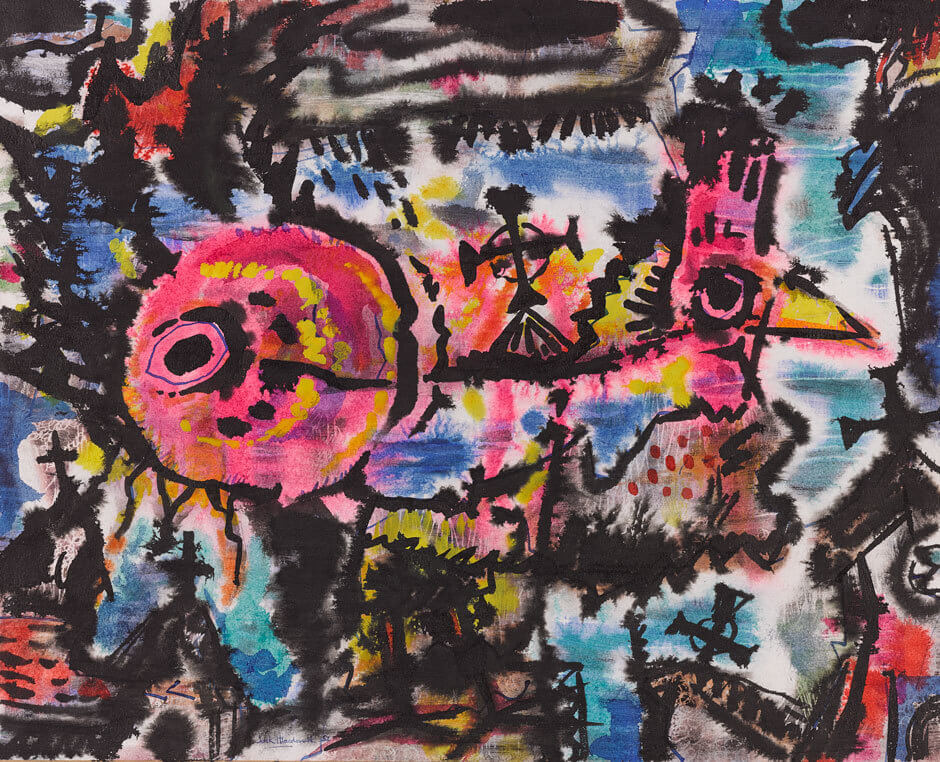 No imaginary figures are extrapolated from the painting in Scent of a Summer Garden. Still working automatically, Macdonald disperses the compositional elements evenly across the surface, creating a central open area in the composition where the white space breathes and the paint pulsates. The energy and freedom in the drip and splatter application of the paint and the ink speaks more to Jackson Pollock (1912–1956) than to the majority of his automatics with linear embellishments.
In 1948, when Life magazine published a round-table discussion on modern art that included major figures in the American art world such as critic Clement Greenberg and art historians Meyer Schapiro and H.W. Janson, Macdonald complained that they had missed the essential intention of abstract painting. "Nobody seemed to relate the space dynamics of modern art to the new 20th century concept of space in science, architecture or anything else," he wrote. "How they cannot see parallel concepts in all forms of creative work seems amazing." It was that space dynamic that Macdonald sought to achieve in this elegant and fascinating painting.