Study for Artist and Model 2003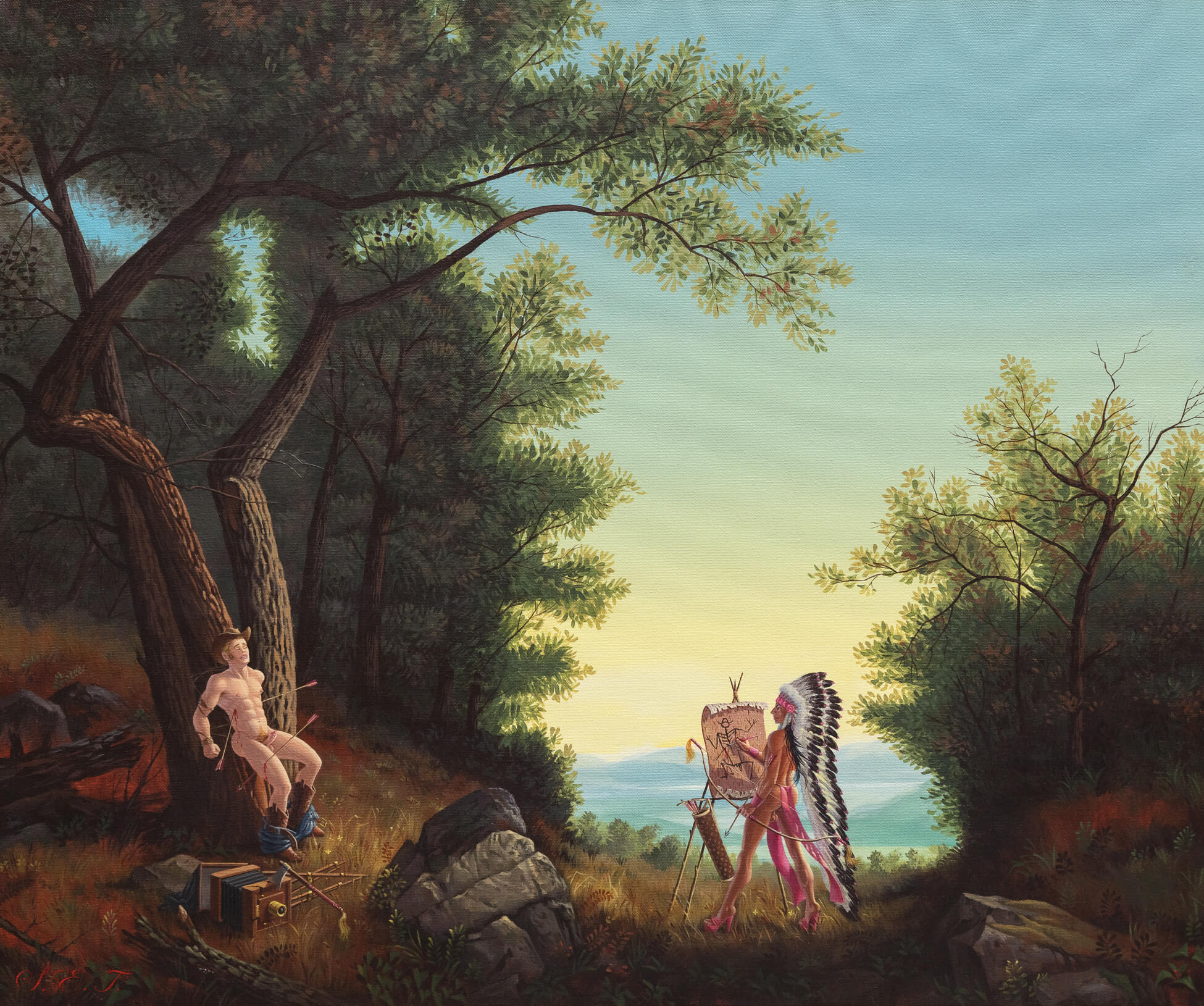 Study for Artist and Model is one of the earliest of Kent Monkman's paintings to represent his alter ego Miss Chief Eagle Testickle, a central figure in many of his works. She is depicted standing at an easel, confidently rendering a portrait in pictographic style on birchbark. Her subject is a cowboy photographer, stripped naked and bound to a tree, with his camera broken on the ground beside him. He has been pierced by arrows, seemingly by Miss Chief, who carries her signature Louis Vuitton quiver, and his pose echoes that of Saint Sebastian, a martyr often depicted in Renaissance paintings and an icon of homosexual desire. The work is signed in the bottom left-hand corner "S.E.T.," which stands for Share Eagle Testickle, an early form of Miss Chief's name.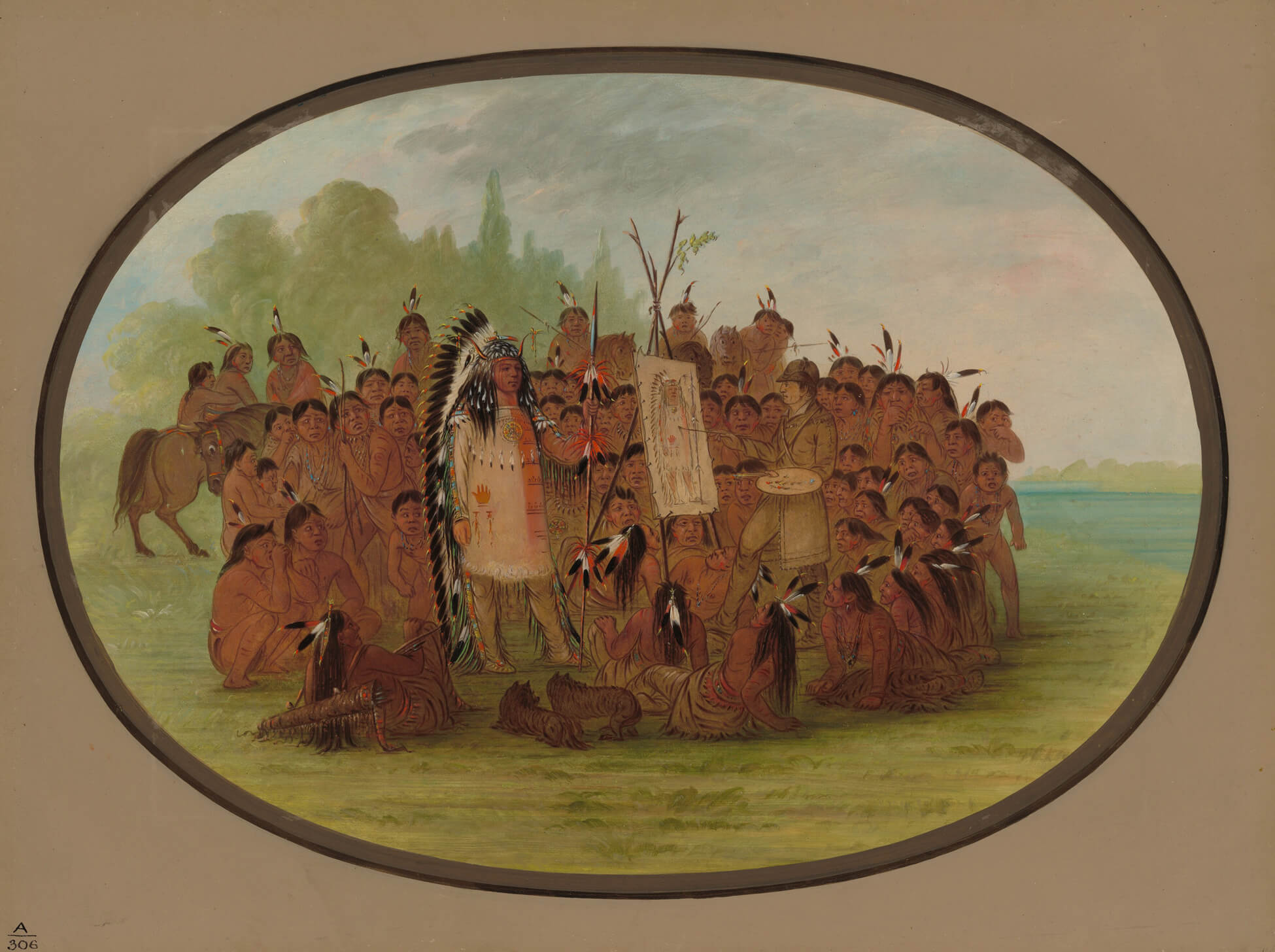 The composition of Study for Artist and Model is loosely based on Catlin Painting the Portrait of Mah-to-toh-pa—Mandan, 1861/1869, by George Catlin (1796–1872). In Monkman's version, he takes considerable mischievous licence. The ambiguous landscape resembles the painterly renditions of forests by Paul Kane (1810–1871) and the vistas of Thomas Cole (1801–1848), but it is more closely associated with the work of Asher Brown Durand (1796–1886) of the Hudson River School. Miss Chief's pose is more aligned with that of the Mandan chief in Catlin's painting than with Catlin himself. Monkman renders the scene in an exquisitely Romanticist style while Miss Chief's painting within the painting is divergent, thereby accentuating an acute aesthetic difference.
Monkman's engagement with Catlin's work was the catalyst for the creation of Miss Chief Eagle Testickle. Recognizing how Catlin mingled self-promotion with the nineteenth-century Romantic idea of Indigenous peoples as a "vanishing race," Monkman decided that he would—as Catlin had—insert a persona to live inside his art. In this way, he could re-address historical narratives and reverse the white, settler-colonialist gaze—whereas Catlin showed himself observing Indigenous subjects, here it is Miss Chief who holds authority in the scene as she paints the white man. Miss Chief Eagle Testickle's name embraces Catlin's self-aggrandizement and self-promotion as "egotistical." With this painting, she becomes firmly established as the "other self." Monkman's identity is subsumed into hers, and the relationship between artist and subject is ever changing.