Mary Pratt monumentalized the small details of domestic life, finding eroticism, violence, and mortality in the raw materials of seemingly benign things like family meals. How a woman lives through and resists her social roles—as daughter, lover, wife, and mother—is the ultimate subject of Pratt's iconic work. A whole world emerges through Pratt's virtuoso realist paintings, bounded by strict limits, surface calm, and frequent beauty—but with something unpleasant always lurking, and where occasions such as dinnertime and parties always seem to call for some kind of sacrifice.
A Reluctant Feminist Icon
From the mid-1970s—when the second wave of the North American feminist movement was reaching the height of its popularity and influence—Mary Pratt was held up as an example. As Sandra Gwyn notes, "Reproductions of [Pratt's] work had started turning up in study kits assembled for the new women's studies programs in universities and high schools."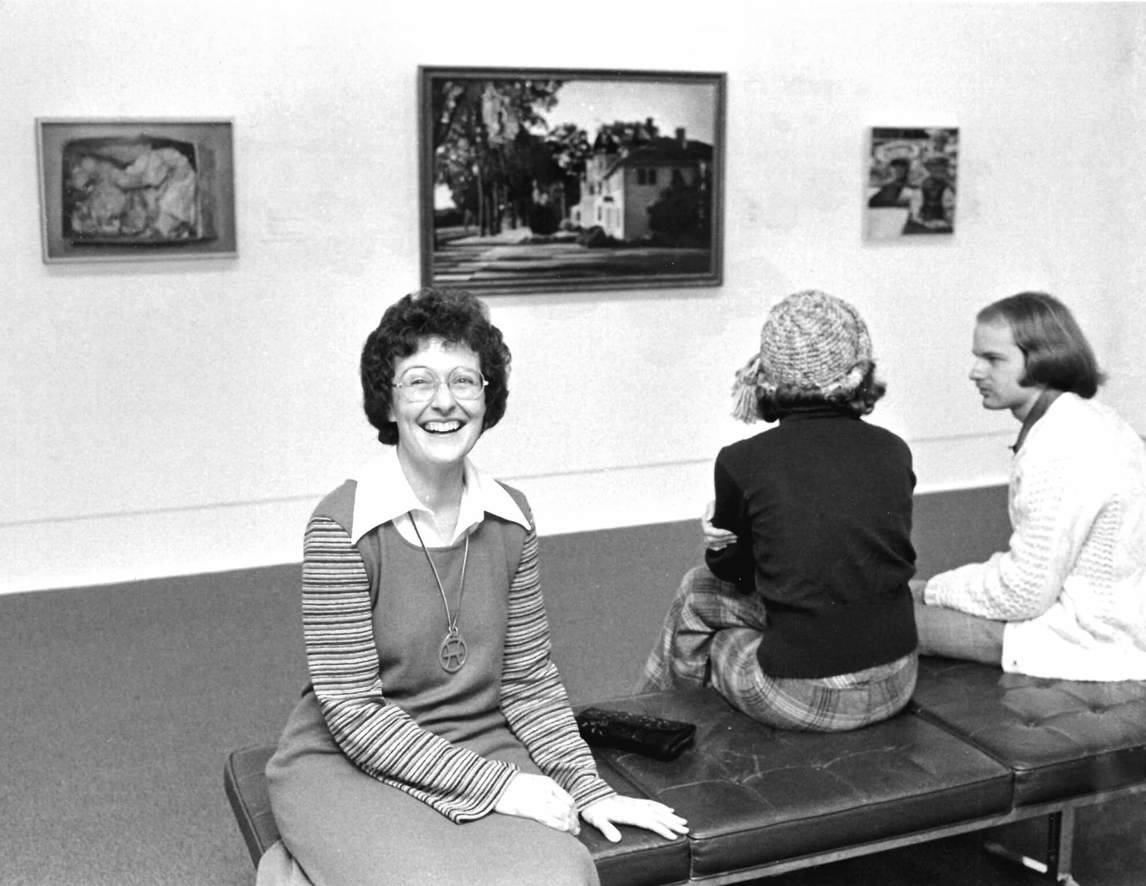 Pratt was ambivalent about this positioning. In 1975 she said, "I have quite strong feelings about the women's movement, without really being part of it." That same year, for her first major group exhibition, Some Canadian Women Artists at the National Gallery of Canada, Ottawa, Pratt provided an artist statement that seemed to deflect a political reading of her work: "I simply copy this superficial coating because I like the look of it."
Perhaps Pratt was being coy, for even though she never officially admitted to social commentary, one cannot look at her work without seeing a focused and thoughtful interrogation of the domestic: from the quotidian hurly-burly of meals, laundry, cleaning, and child care, to the myriad elements that come with the gendered social constructs of family and the home. Earlier female artists, such as the French painter Berthe Morisot, make domestic life their subject, but Pratt was doing this at a time when female artists, and female labour, were being increasingly discussed and politicized. Nonetheless, Pratt still felt the need to downplay the intellectual content of her work.
Yet the "superficial coating" of Pratt's world has unmistakable depth. Her insistence on and struggle with taking on multiple roles of wife, mother, homemaker, and artist speaks to something important for her generation of women. U.S. writer Betty Friedan published The Feminine Mystique in 1963, a landmark text of second-wave feminism that questioned ways in which society had expected women to find fulfillment and happiness. Many women wanted to expand the roles available to them, and Pratt echoed this sentiment when she told a newspaper, remembering her feelings from decades earlier, "I intend to have children and to have food on the table, and I intend to do the ironing, but I will have time to paint."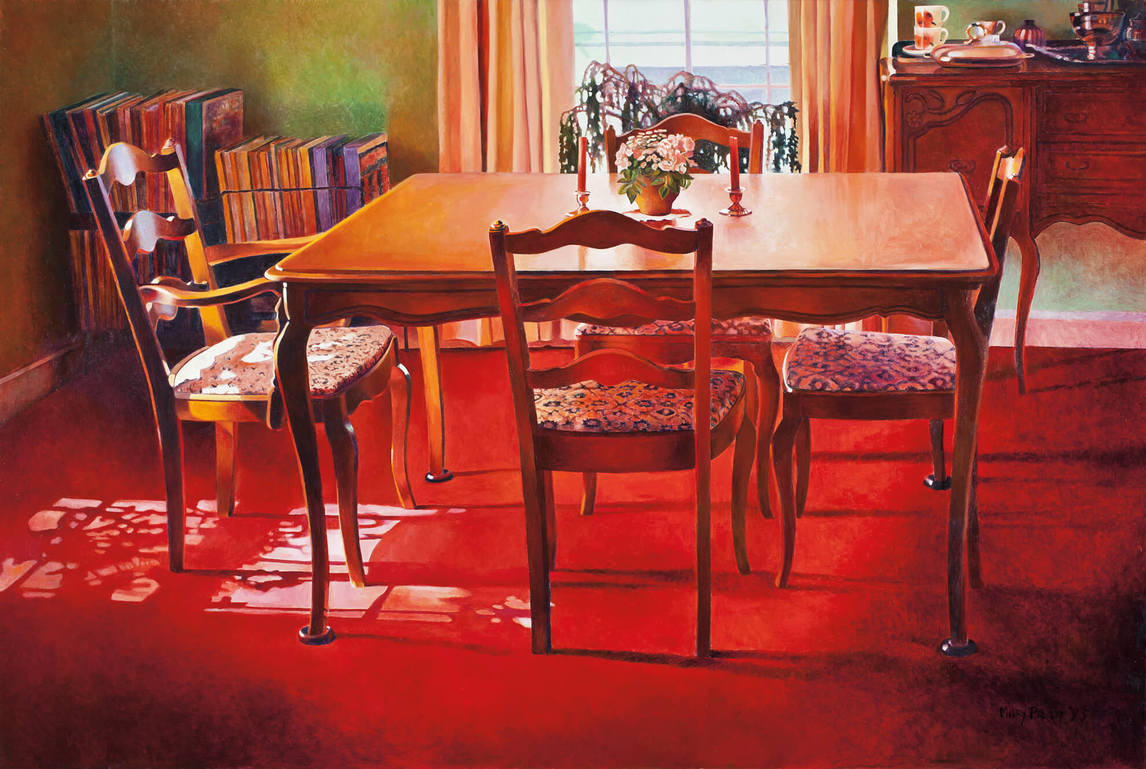 In 1976, writing for the catalogue of her first solo exhibition in Toronto, Robert Fulford called Mary Pratt "the visual poet of the kitchen." Tom Smart later deemed this phrase "derogatory, patronizing, and simplistic," despite acknowledging that it provided a convenient hook on which curators and critics could hang their interpretations, and actually enhanced Pratt's growing reputation. It was nevertheless unfortunate, suggesting that Pratt's concerns were not cerebral or consequential. Pratt herself never fully escaped thinking of herself in this manner, returning often to the coy stance of her statements in the National Gallery catalogue.
In actual fact, Pratt was not a born housekeeper. "I came to domesticity with great difficulty," she told one interviewer. "My mother did not instruct in the art of the domestic; she was a very half-hearted housekeeper." Moving to Salmonier, and having four small children and a husband to care for, Pratt had little choice but to buckle down and master this "art of the domestic." It was what was expected of her, and also what she expected of herself. But her "difficulty" with such work might have added to her sharp, detached perspective in such paintings as Salmon on Saran, 1974, and Supper Table, 1969.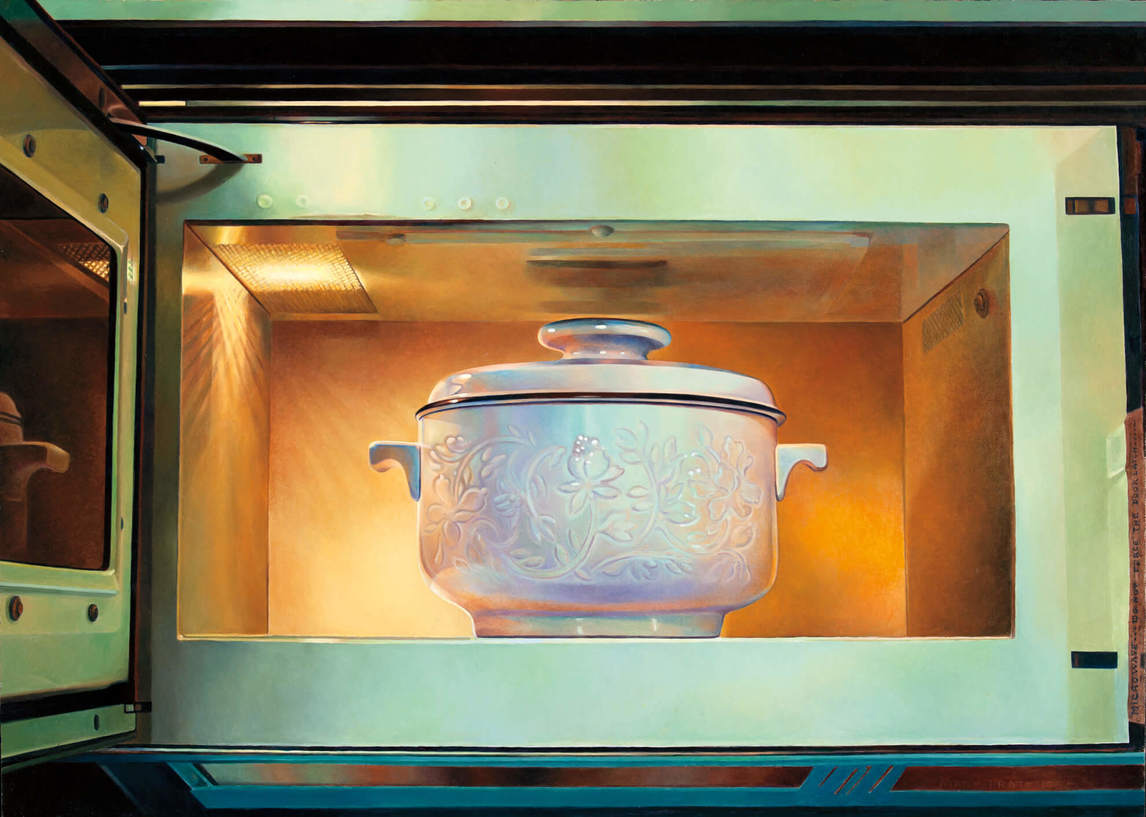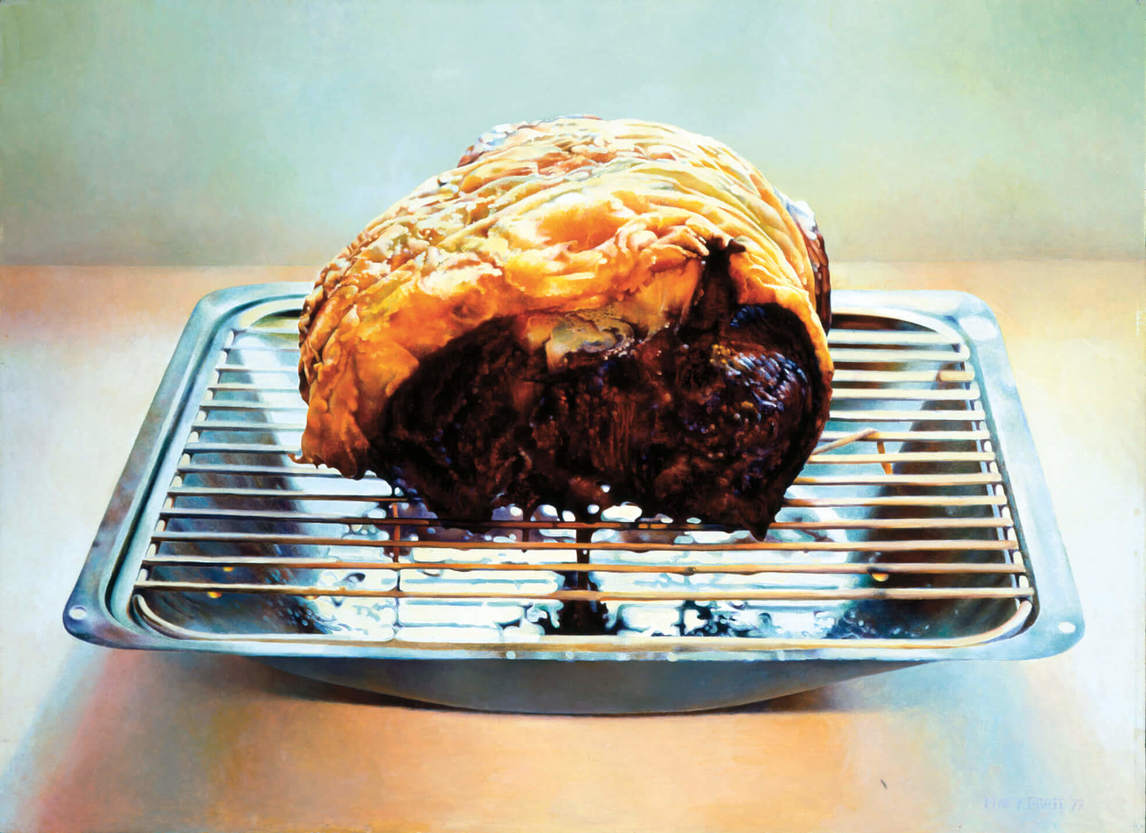 Almost forty years after Fulford's statement, Sarah Milroy visited Mary Pratt at her home in St. John's and wrote something similar: "It's the view from the kitchen counter that she has brought vividly to life. The rubber gloves lie just beyond the picture frame." The difference here is, of course, time: later in her life, Pratt was celebrated by certain female critics and curators, who found in her work a depiction of femininity and motherhood reflective of if not always their own experiences, then those of their mothers and grandmothers.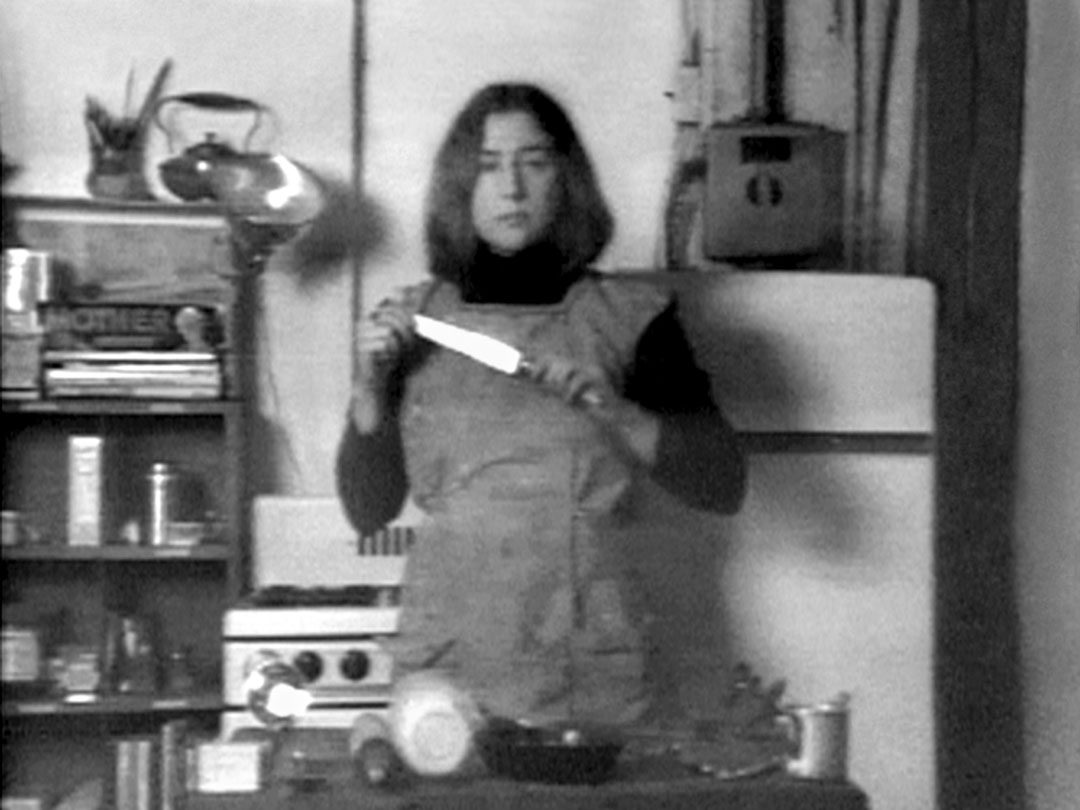 Increasingly, Mary Pratt's work is seen as being influential for its subject matter. As Mireille Eagan writes, "Pratt's art is regularly positioned with the feminist movement which operated under the umbrella of politics rather than aesthetics." Initially, in the 1970s, Pratt was seen as a woman succeeding in a man's world, overcoming the challenges of having a career and raising a family. Paradoxically, her subject matter was seen as an exemplar of the oppression of women: the housework, the laundry, the unbalanced sharing of the domestic burden. Martha Rosler's (b.1943) video The Semiotics of the Kitchen, 1975, for instance, adopted a more openly critical stance to the kitchen as a confining, gendered place for women. Fulford's description of Pratt as "the visual poet of the kitchen" came only one year after Rosler's video. Pratt was making more personal statements—her kitchen, food for her family, her wedding presents, her preserves, and so on. Rosler was treating the kitchen as if she were an anthropologist, while Pratt was implicating herself, using the kitchen as the centre of the creation of a home. Where Rosler was questioning gender roles, Pratt was, however uncomfortably, living them.
But Pratt's kitchen scenes become sites for resistance in more recent criticism. Even if Pratt's politics were largely private, or understated, she was not shy in underlining that the balancing act of being an artist and making a home was difficult, and a cause of strain in her marriage. "There was a terrible war going on in my head," she told Sandra Gwyn. As Catharine Mastin writes, "[Pratt] would make the family home and kitchen in Salmonier no silent place of oppression but an active location from which to establish a voice of sexual difference."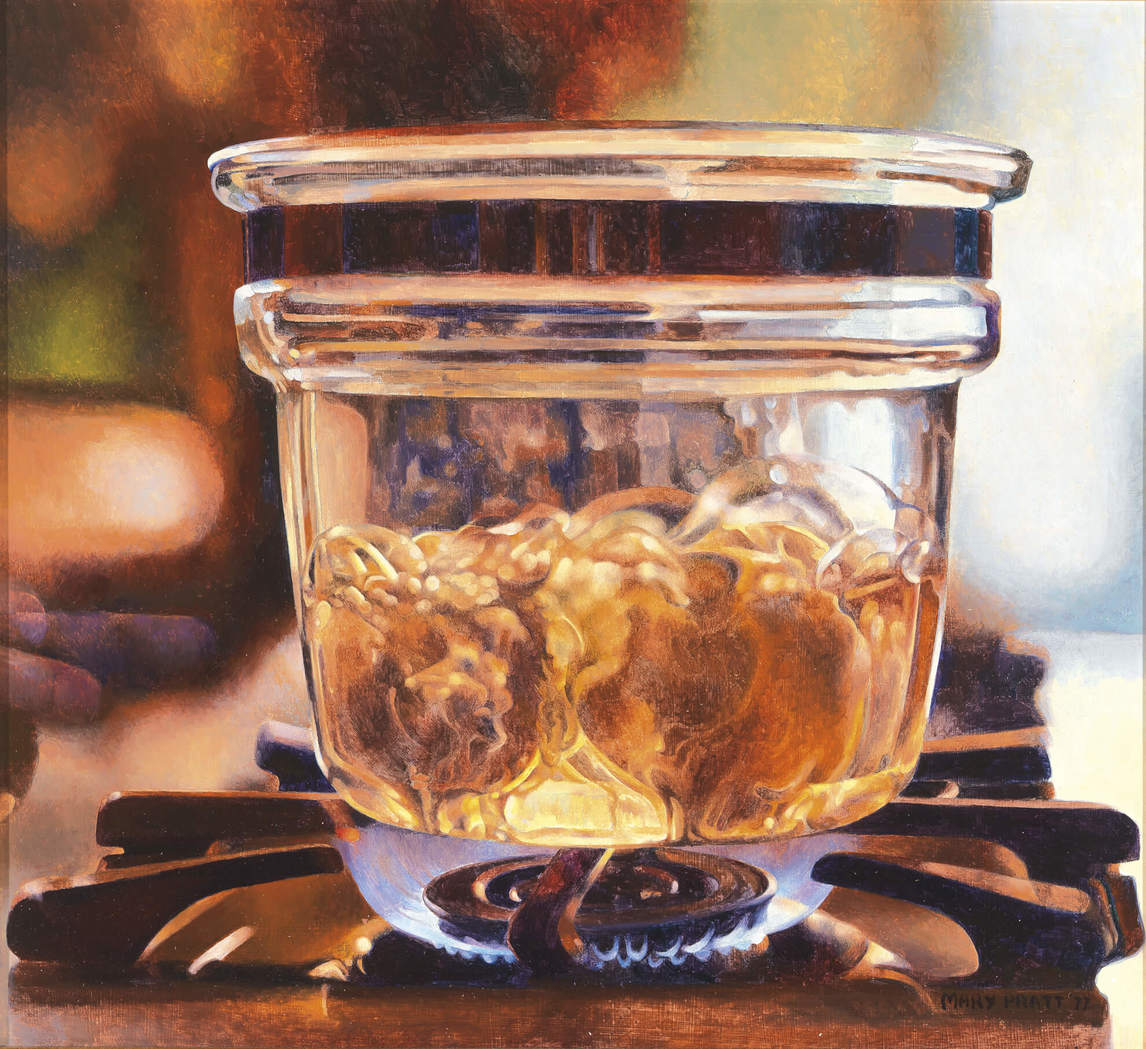 The Sensual World
Despite perceiving her reputation as being "sweet and lovely and full of maternal concern," Mary Pratt painted pictures that foregrounded flesh, sex, and death, paintings such as Service Station, 1978, The Bed, 1968, and Eggs in an Egg Crate, 1975. As she said for decades in interviews and public talks: "Unless something gave me a sort of erotic charge, I wasn't interested. Eroticism and sensuality—and I'm not laying this on; this is true!—without that, then I felt it wouldn't be worth bothering."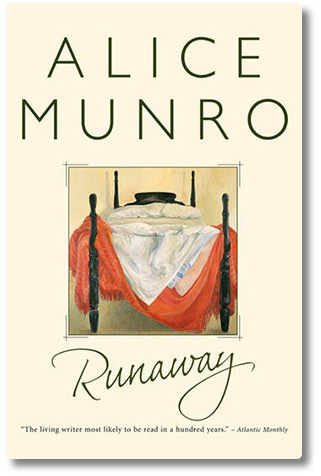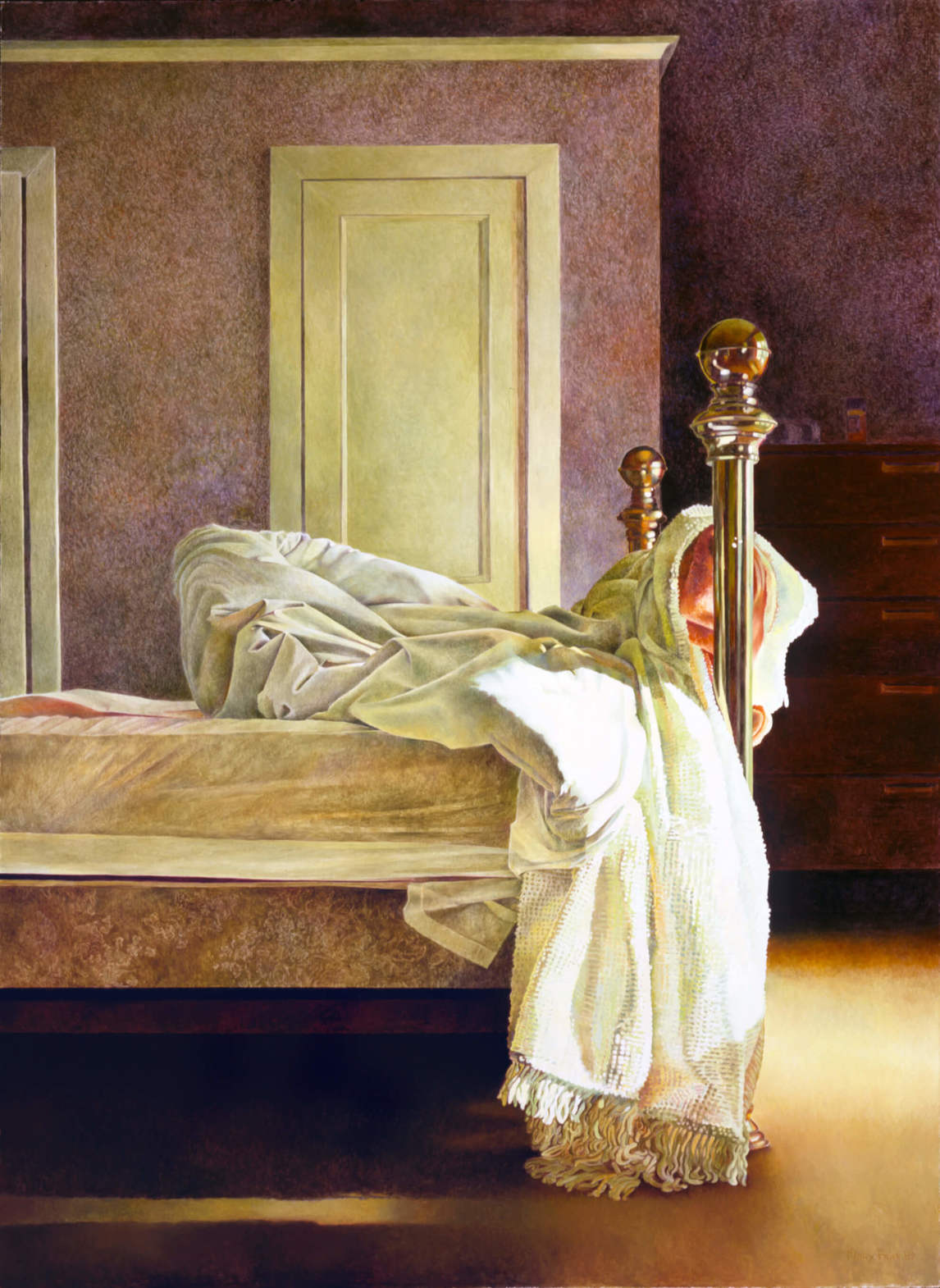 "Erotic" is a highly subjective term, suggesting that which triggers arousal and desire. For Pratt this clearly involves a visceral reaction to the play of light over everyday objects, which, in her paintings, "glisten and quiver, ripe and ready to be savoured." Light is literally revelatory; in Pratt's hands it is transformative. "As soon as I had that gut reaction," she said, "I knew that it had to be a sensuous thing, an erotic thing with me. It was no good to intellectualize."
Recalling short-story writers like Alice Munro, whose Runaway featured Pratt's The Bed on its cover, and Flannery O'Connor, Mary Pratt repeatedly described her paintings as "epiphanies"—a sudden revelation with both biblical and sexual overtones. "It's difficult to talk about," Pratt said, "but I do get this erotic charge from vision. I think the world comes to me through my senses, and that's why I get this charge. The world doesn't come to me through my eyes exactly; it comes to me through every bit of me, and I think that I'm very lucky from that point of view. I don't have to look for it—I just don't. It just comes to me; it bombards me."
Pratt talked easily about the erotic potential of light through glass, of the glistening scales of fish, and of the raw fleshiness of meat. Fruit, whole and cut, eggs, intact and cracked, and more: the day-to-day brought a seemingly endless parade of sensual pleasure. Though the majority of Pratt's painting falls within the still-life genre—which for centuries, in the West, portrayed animate and inanimate objects with varying degrees of sensuality—it is notable for being done by a woman, during a time in which abstraction was au courant, and in which such detailed scenes of domestic life were rare. This lends the work its own, unique intimacy, which arguably adds to its eroticism.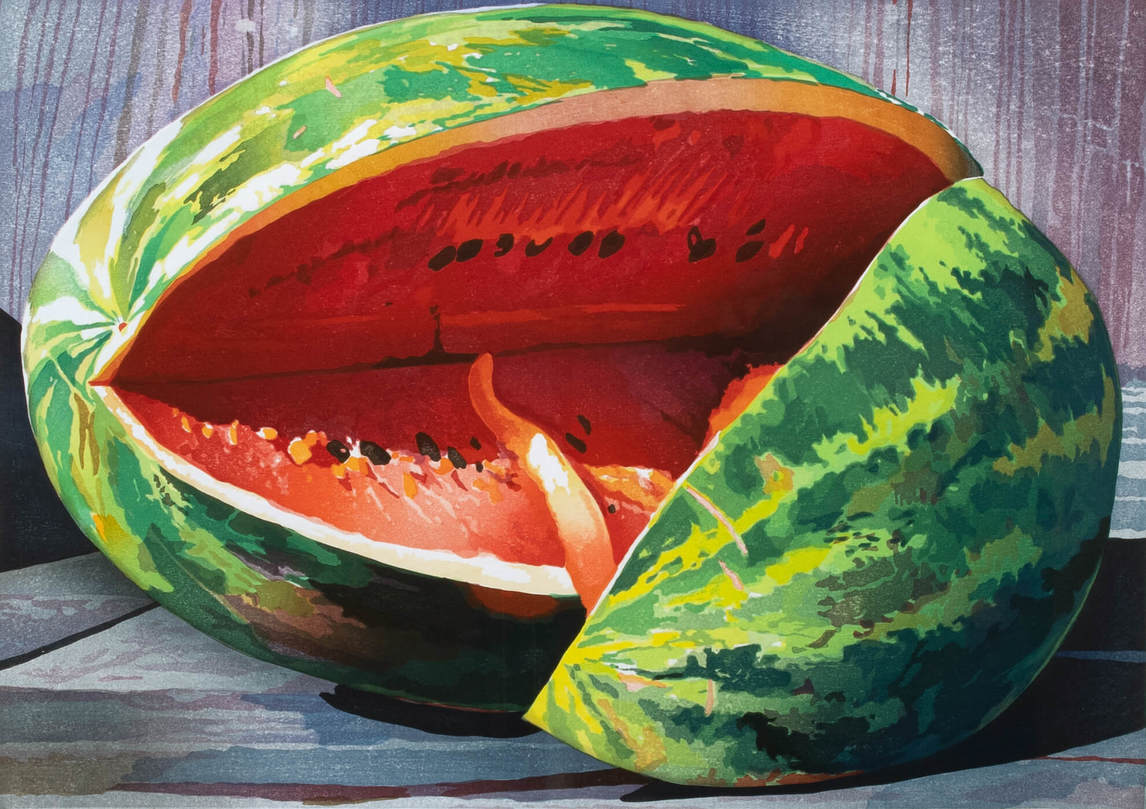 Female Figure, Female Gaze
With her paintings of Donna, Pratt began to immerse herself in figure painting. This was a charged subject for her, one that she had avoided, saying, "You ought to feel some erotic response to whatever you're painting, but I don't have an erotic response to women. I didn't want to ask women to take their clothes off. I thought it was terribly invasive." Still, Pratt began painting women because her husband Christopher Pratt gave her a set of slides of Donna Meaney that he had taken several years earlier. He was going to throw these slides away but thought maybe Mary would find something in them. She did.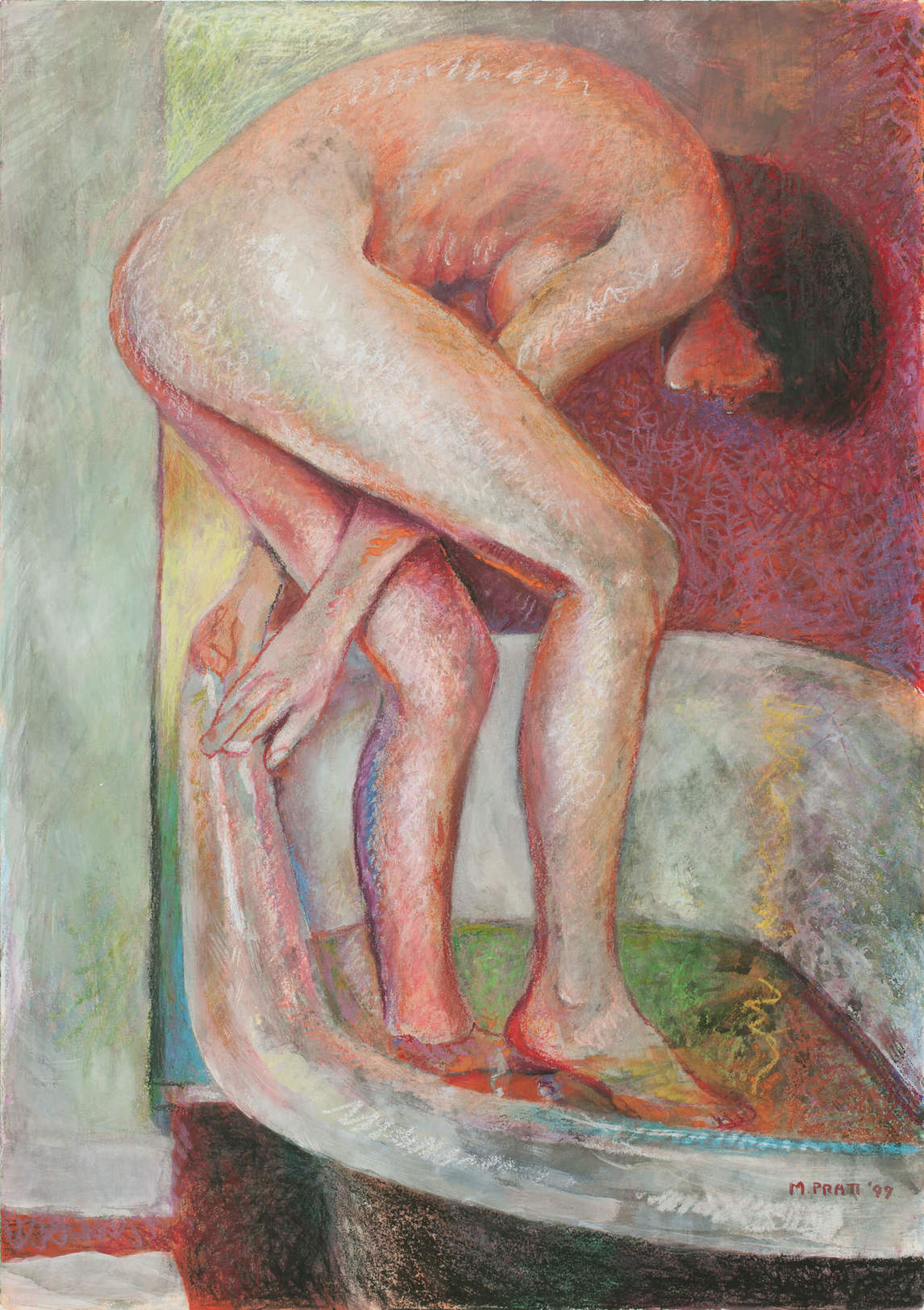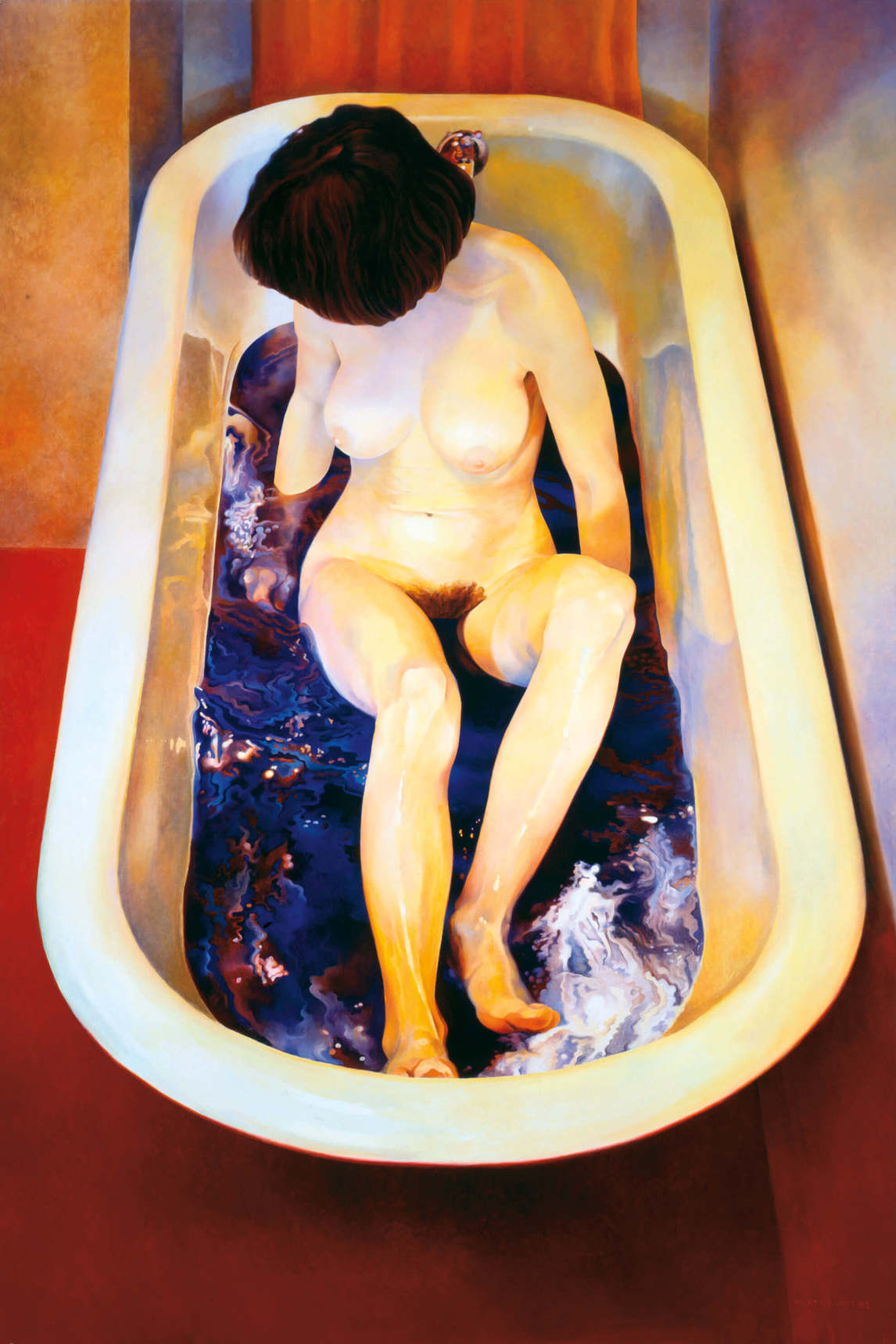 Christopher and Donna had a sexual relationship that, while never explicitly acknowledged by Mary, certainly had an impact on her decision to paint figures. This adds a level of emotional tension to the series of works that is palpable. One slide of Meaney in a wicker chair seemed, in Mary's words, "too perfect to throw away." The work is very formal, with the lines of the body in contrast with the curves of the wicker chair. Donna looks straight at the camera, with a direct, yet somehow unreadable, gaze. That painting ended up on the cover of Saturday Night magazine in 1978 and was perceived by some readers as pornographic. "All kinds of people stopped their subscriptions because it was a dirty picture," Pratt recalled. "In fact, [Donna] was wearing a red bathing suit. I felt that it was a one off."
It was not. Mary went on to paint many pictures of Donna Meaney, some from slides taken by Christopher, including photographs taken at Mary's suggestion, as well as from photographs she took herself. The paintings based on Christopher's photographs, such as This Is Donna, 1987, have an inescapable and complicated emotional impact—showing Meaney as an object through Christopher's eyes while simultaneously revealing Meaney's own conflicted subjectivity.
The paintings based on photos Mary took of Donna Meaney are more reflective of Donna as a person. Christopher's shots are formal and staged, with ambiguous or dramatic lighting and Meaney's stiff model's pose and ambiguous gaze. The paintings from Mary's photos, in contrast, have little pretence, just presence. Donna with Powder Puff, 1986, for instance, shows a nude Meaney applying powder to her stomach, seemingly oblivious to being photographed. In Cold Cream, 1983, Meaney, wearing a terry-cloth robe, looks directly at the viewer as if into a mirror, her hair wrapped in a red towel, her face slathered in cold cream.
Though Mary's paintings of Meaney based on Christopher's slides have received the most critical attention, Mary's paintings based on her own photos are just as important, and telling. Figuration was not as deliberately central to Pratt's oeuvre as it was to near-contemporaries such as Alice Neel (1900–1984), Sylvia Sleigh (1916–2010), or Marion Wagschal (b.1943), but with the Donna paintings it became, however consequentially, a key part of her practice.
A Sense of Place
Despite her increasing visibility in Newfoundland, Pratt's first experience of the area was isolation. "I felt like I was forgotten," she said of her move there from New Brunswick in 1956. "I felt that I'd been cut off from my childhood and from everything that I had ever known." But it was there, in the isolation of her home in Salmonier, that she grew into an artist. "This is an abrupt, dramatic, light-and-dark kind of society," she recalled to Sandra Gwyn. "You're richer, you're poorer, you're wildly happy, or you're really depressed. The soft, romantic, Goodridge Roberts approach that came naturally to me in the beginning doesn't apply here at all."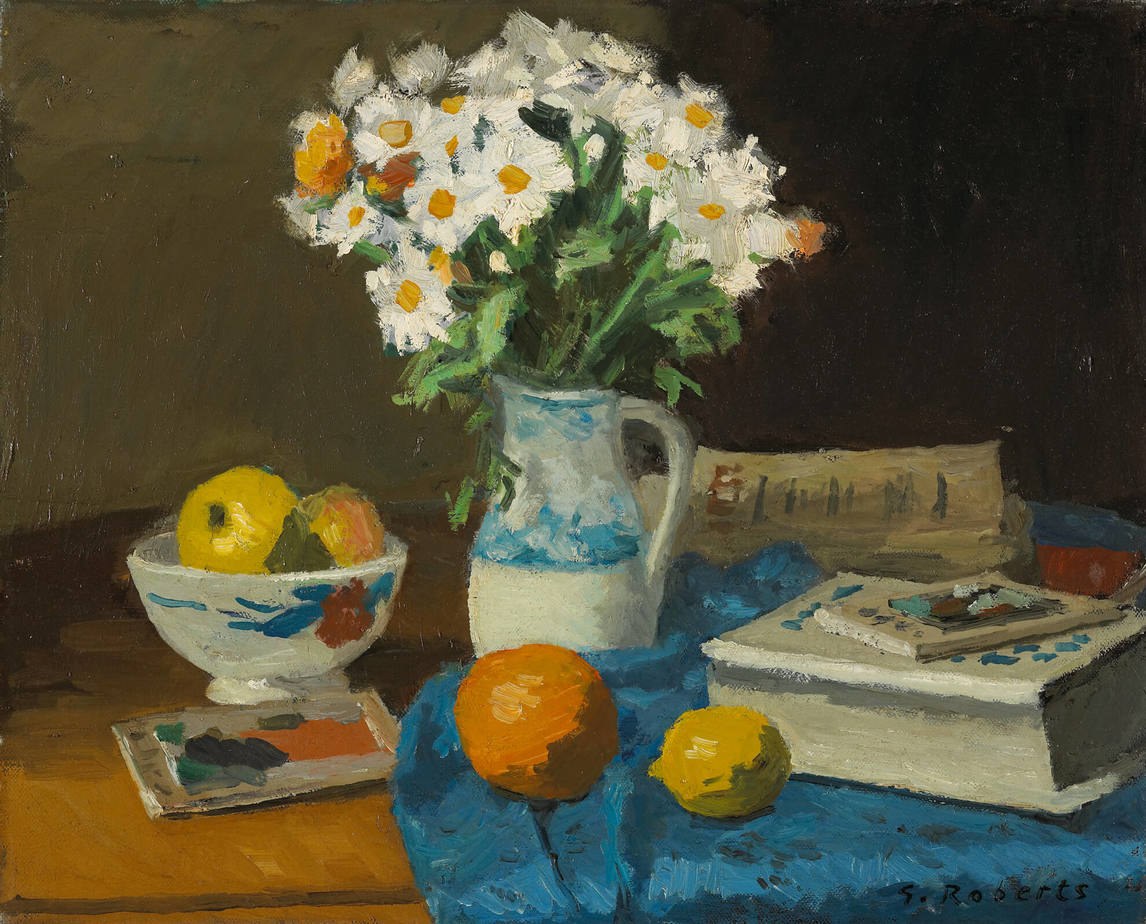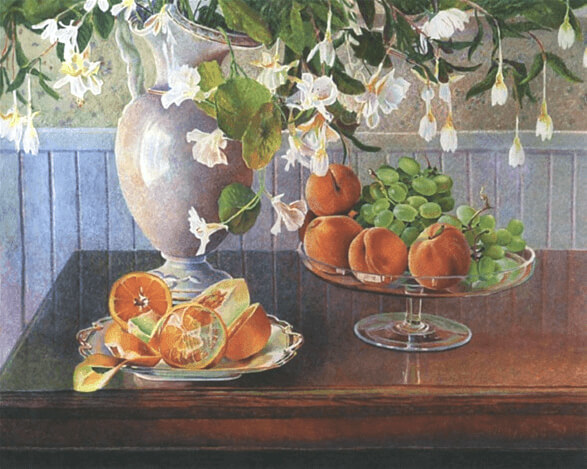 As she told one graduating class decades later, "The first picture of Newfoundland I ever saw was a tiny, colourless engraving of fish sheds perched above the rocks and surf of the North Atlantic. It was a bleak representation of a difficult life. When I actually came here in 1955, what I found was a society that had created a vibrant culture for itself. A culture which has survived and which brings us forward." Her use of "us" makes clear how much she came to identify with her adopted home.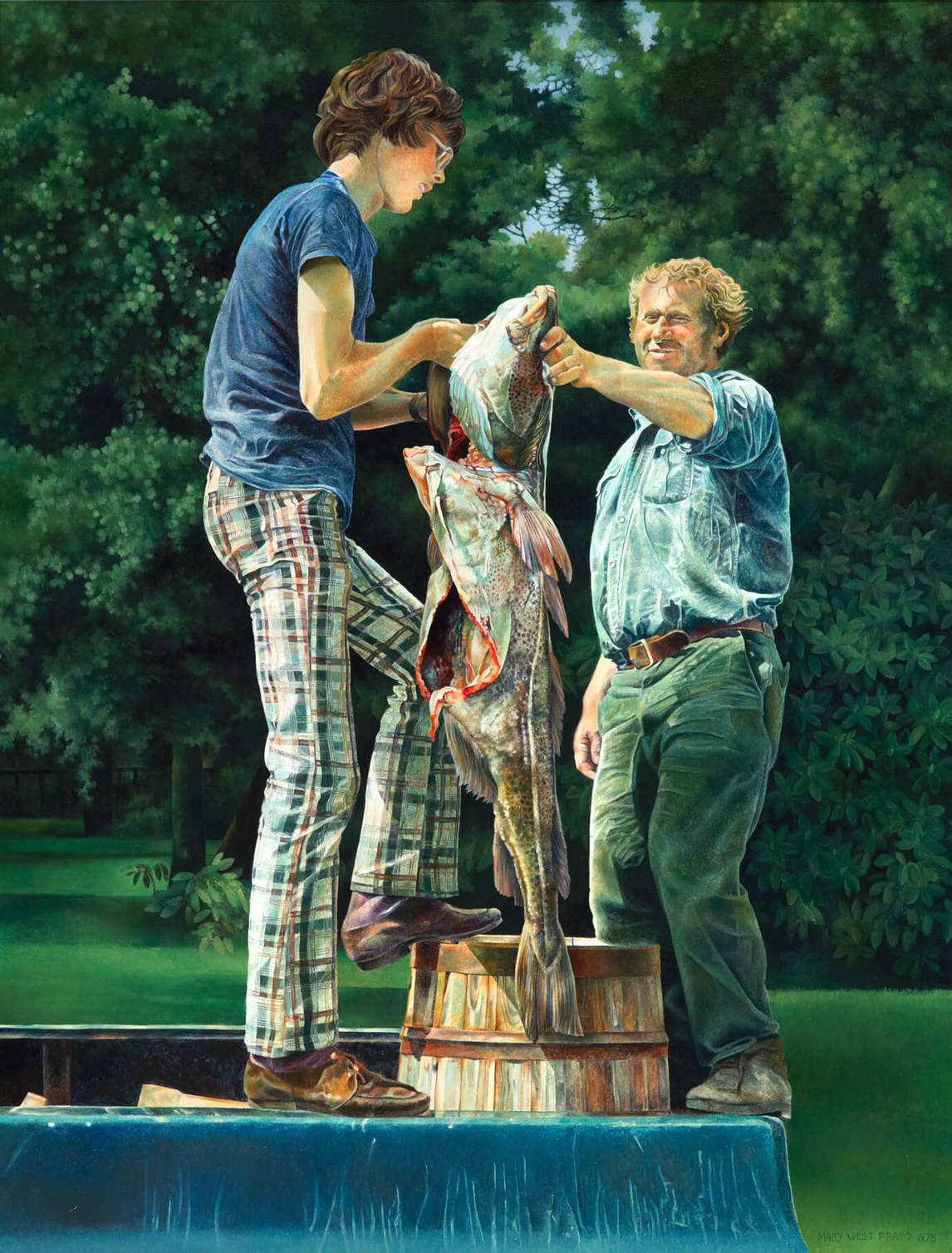 Mary Pratt was not a painter of the Newfoundland landscape, or of an idea of Newfoundland, in the manner of her peer and husband Christopher Pratt. Nonetheless, aspects of Newfoundland—its isolation, its often harsh weather, its relative scarcity in comparison with her native New Brunswick—pervade her work. Her focus on domestic interiors, on foodstuffs gathered from the land—salmon, moose, game birds, trout, and more—all point to Newfoundland as a context for, rather than subject of, her painting. The moose in Service Station, 1978, and Dick Marrie's Moose, 1973, were things she saw in her immediate environment, as was the salmon in Another Province of Canada, 1978.
Pratt also maintained that she couldn't have painted the way she did anywhere else. Newfoundland was a place that fuelled her: "Newfoundland has given me a great deal—one of its most illustrious sons for a husband, a family tradition in both business and the arts for my children to consider and a generous society in which to satisfy an ambition developed years ago in New Brunswick. What luck to have landed here, dreaming and unaware though I was."
Pratt told a class at another convocation that in a world of new technologies and endless possibilities, "we must not be blinded to Newfoundland itself." She never was, as Mireille Eagan notes: "Pratt is talking not only about a location—Newfoundland—but also about lived experience grounded in a specific place. What she describes is a layered location abounding with histories and memories, as broad as they are deep." Pratt's work, then, is profoundly about place—about lived experience over time.
Art historian Catharine Mastin sees Pratt's sense of place as tied up in a generalized understanding of gender norms and societal expectations that were part of the world Mary Pratt inherited. She writes, "She had not chosen Salmonier. Rather, it was chosen for her in accordance with prevailing gender norms in marriage."
Nevertheless, as work after work makes clear, Mary Pratt came to choose Newfoundland.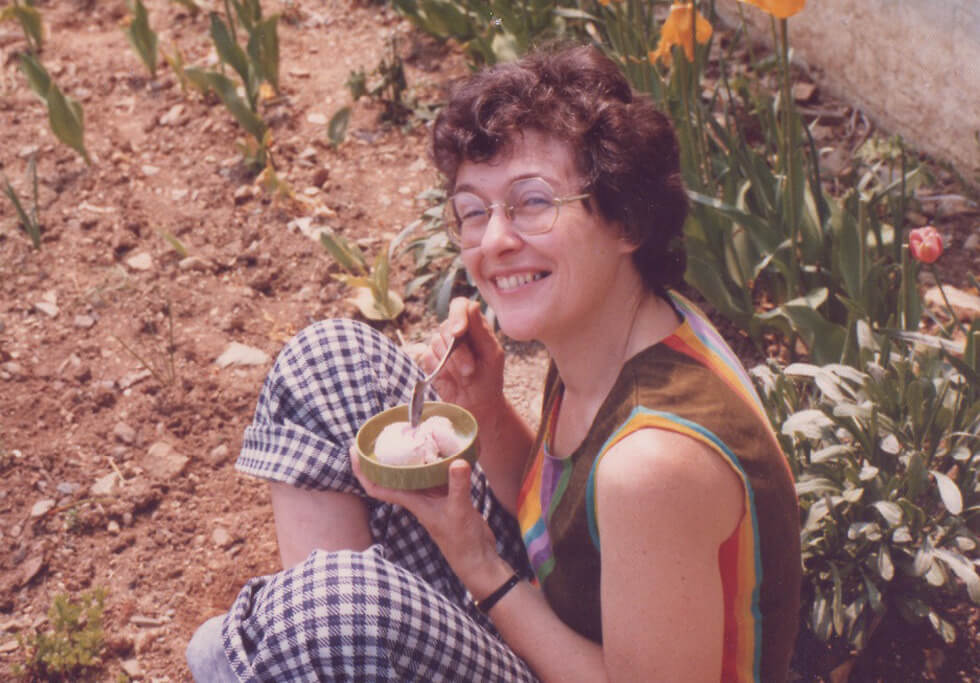 Realism, Atlantic or Otherwise
Atlantic Realism is a somewhat ambiguous term, most often applied to Alex Colville (1920–2013) and some of his students, usually Tom Forrestall (b.1936) and Christopher and Mary Pratt. In the 1950s Colville was compared to painters such as Edward Hopper (1882–1967) and Andrew Wyeth (1917–2009), but was mostly identified with the New York school of magic realism, which included Paul Cadmus (1904–1999) and George Tooker (1920–2011). This was a fair comparison given the symbolic content of his work and its surreal qualities, as evinced by works such as Nude and Dummy, 1950, or Horse and Train, 1954. However, Colville was never fully part of any school or movement.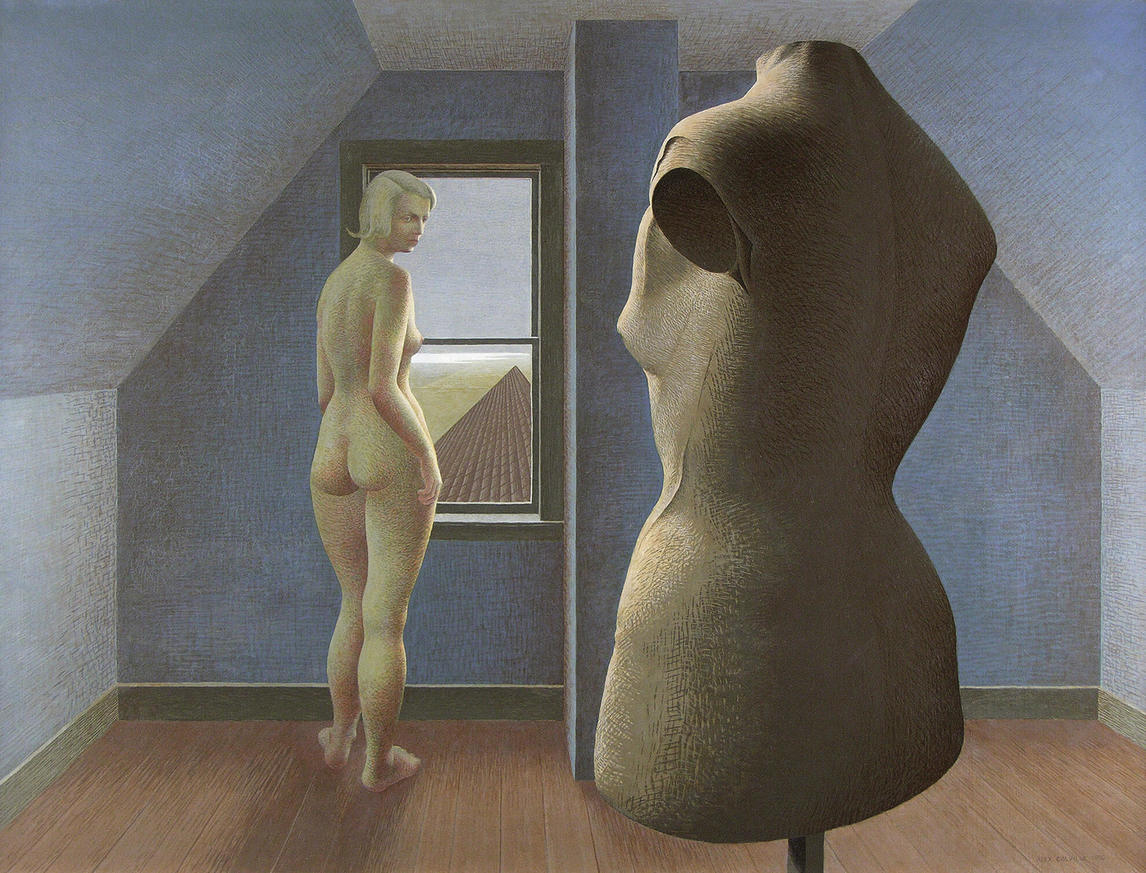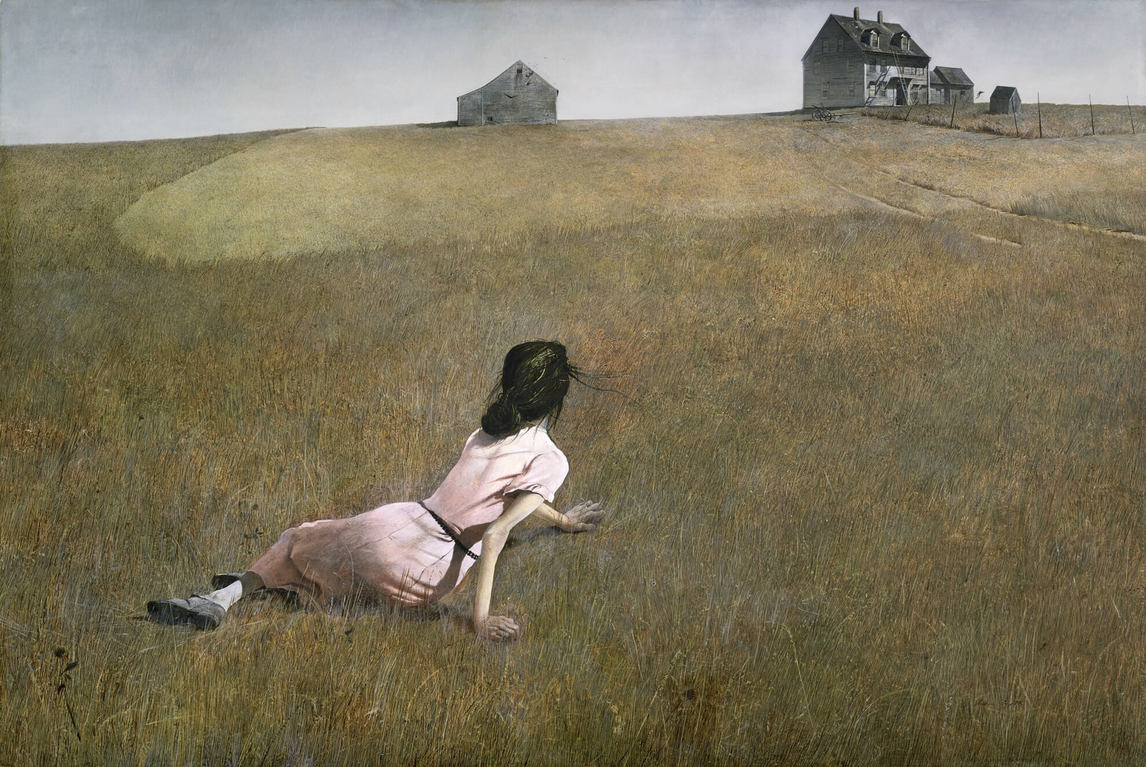 Similarly, Mary Pratt was not much of a joiner. She was undoubtedly a realist painter, in that she strove to paint objects so that they were immediately recognizable, but she never claimed to be part of any self-identified group of so-called realists. Tom Smart sees Pratt as part of the Photorealist or New Realist traditions, which emerged in the United States in the late 1950s and early 1960s. This group of painters, including Chuck Close (b.1940), Philip Pearlstein (b.1924), Malcolm Morley (1931–2018), Robert Bechtle (b.1932), and others, showed the world in sharp detail, a view often informed by commercial culture and the wide dissemination of the photographic image. As Tom Smart writes, "To the New Realists and to Mary Pratt, . . . a work of art gave witness to a perception of the world."
As a result, realism must be seen as an approach, not as a school. As Mireille Eagan points out, "Pratt herself makes little or no association with any school, label, or category—and rightly so. Her works are not about a political attitude or about complicating what is seen. The complications come later."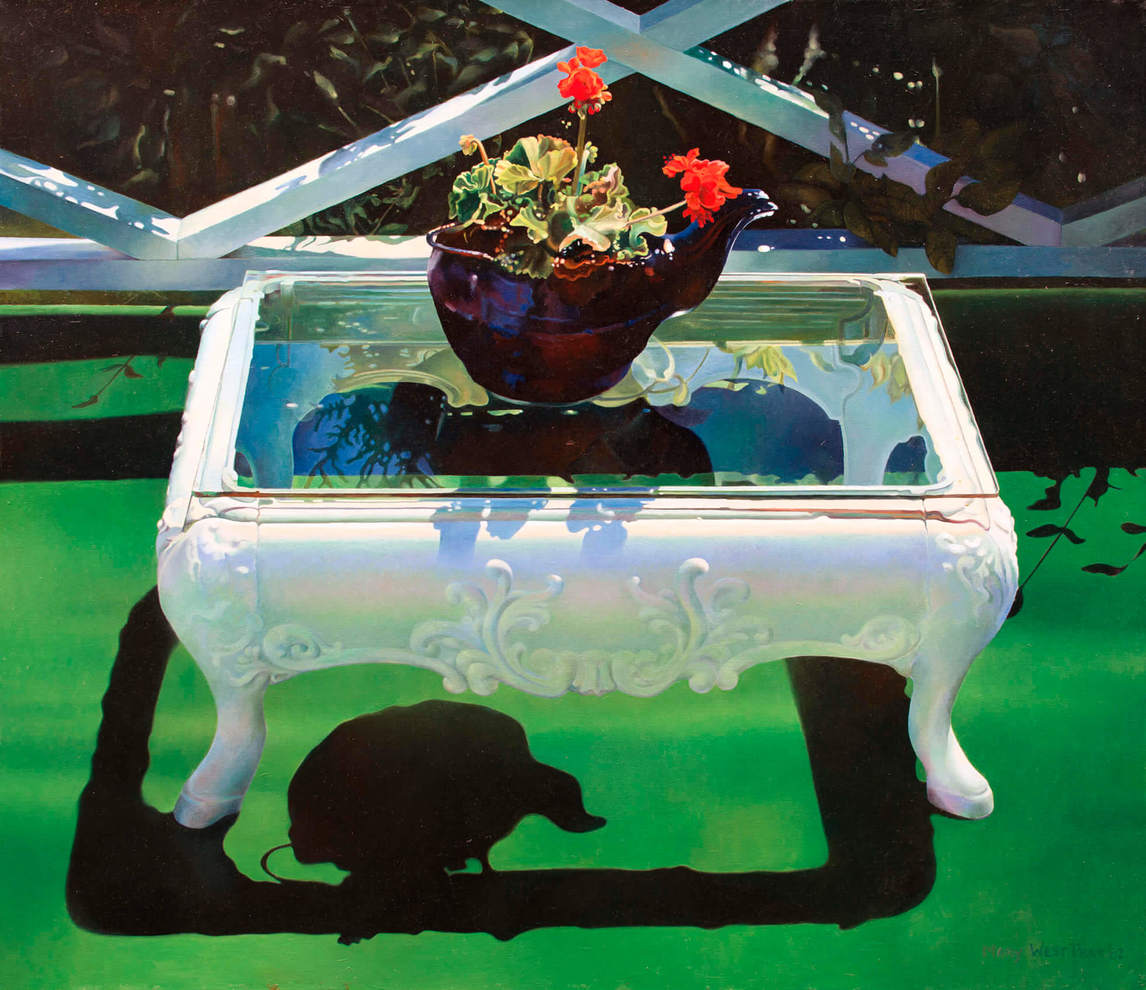 Pratt's realism, Atlantic or otherwise, never varied. Once she had arrived at her mature style, she always worked from photographs, striving to convey the way that the camera recorded the world, and how that tool captured the moments that she found compelling. Her commercial success, however, and her insistence on depicting the immediate surroundings of her life seemed to lead many critics and curators to decide that her work lacked substance. Despite the inclusion of her work in most public collections in the country, she still felt as if she was being treated as second-rate, Pratt told an audience in Fredericton on the opening of her touring exhibition The Substance of Light—that in being a realist she was alienated "from the main stream of contemporary art." She also mentioned that while she felt great confidence in her ability as a painter, she had little confidence in the art world, where she had "always felt very tenuous and excluded."
Critical Reception and Reconsideration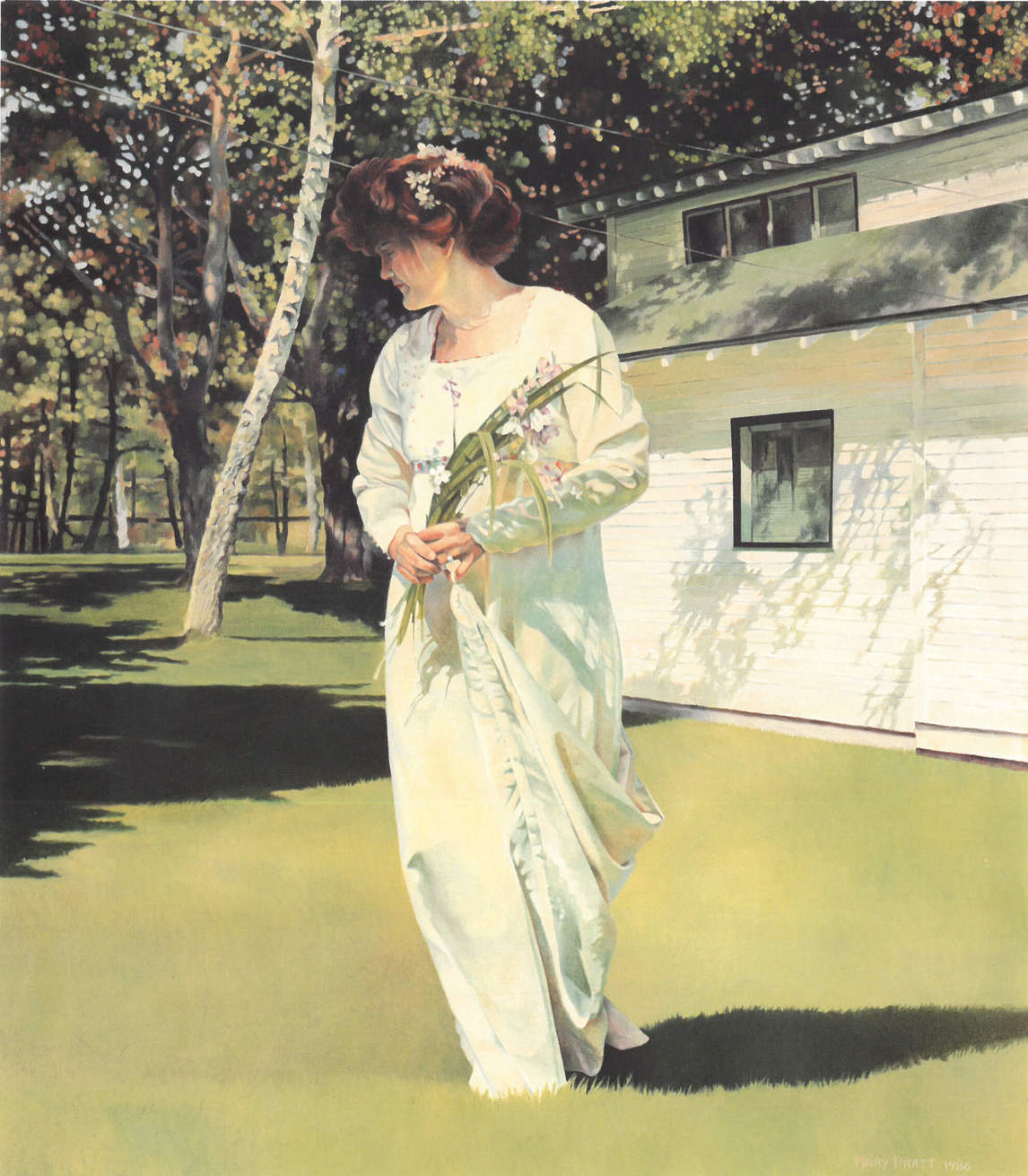 While commercially successful and popularly known, Mary Pratt's work was never fully embraced by the critics and curators who made up the art-world establishment. As was noted in an article in the Globe and Mail when Mary Pratt, the 2013 touring exhibition, opened in St. John's, the artist, and the organizing galleries, had hopes that the retrospective would travel to Canada's largest art galleries: the Art Gallery of Ontario, Toronto, and the National Gallery of Canada, Ottawa—both galleries that had mounted retrospectives of Christopher Pratt's painting. The institutions declined. "I guess they don't like the work," Pratt told the Globe and Mail in 2013. "I feel terrible about that. Because Christopher's work always goes to those places and I just can't get in. I obviously haven't shown them what's it's about."
The critical resistance to Mary Pratt's work, perhaps stemming from, at least in part, the attitude summed up by Robert Fulford's characterization of her in the 1970s as "the visual poet of the kitchen," is slowly breaking down. As Catharine Mastin told the National Gallery of Canada's magazine, discussing the retrospective Mary Pratt, "We're only starting to understand who she is. Her voice is about seeing and living the experience of being in a remote community by herself as the only female artist in the vicinity, and working alongside a much more well-known artist at the time: her husband Christopher Pratt. She made those conditions of her life into an economic enterprise, and I think that's a really powerful story that this exhibition tells."
Pratt's realism was anecdotal, in that it portrayed quotidian moments of a life that, through the telling, take on a symbolic weight. It is a realism akin to the impulse expressed by U.S. Imagist poet William Carlos Williams in "The Red Wheelbarrow":
So much depends
upon
a red wheel
barrow
glazed with rain
water
beside the white
chickens.
For Pratt, that "so much" is almost a sacrament, a sense of grace that she imparts in a straightforward depiction of the everyday. "Even to imagine a god we must ourselves be open to pleasure," Pratt wrote.