Oxen in Spring [Two Oxen with Yoke] c.1960s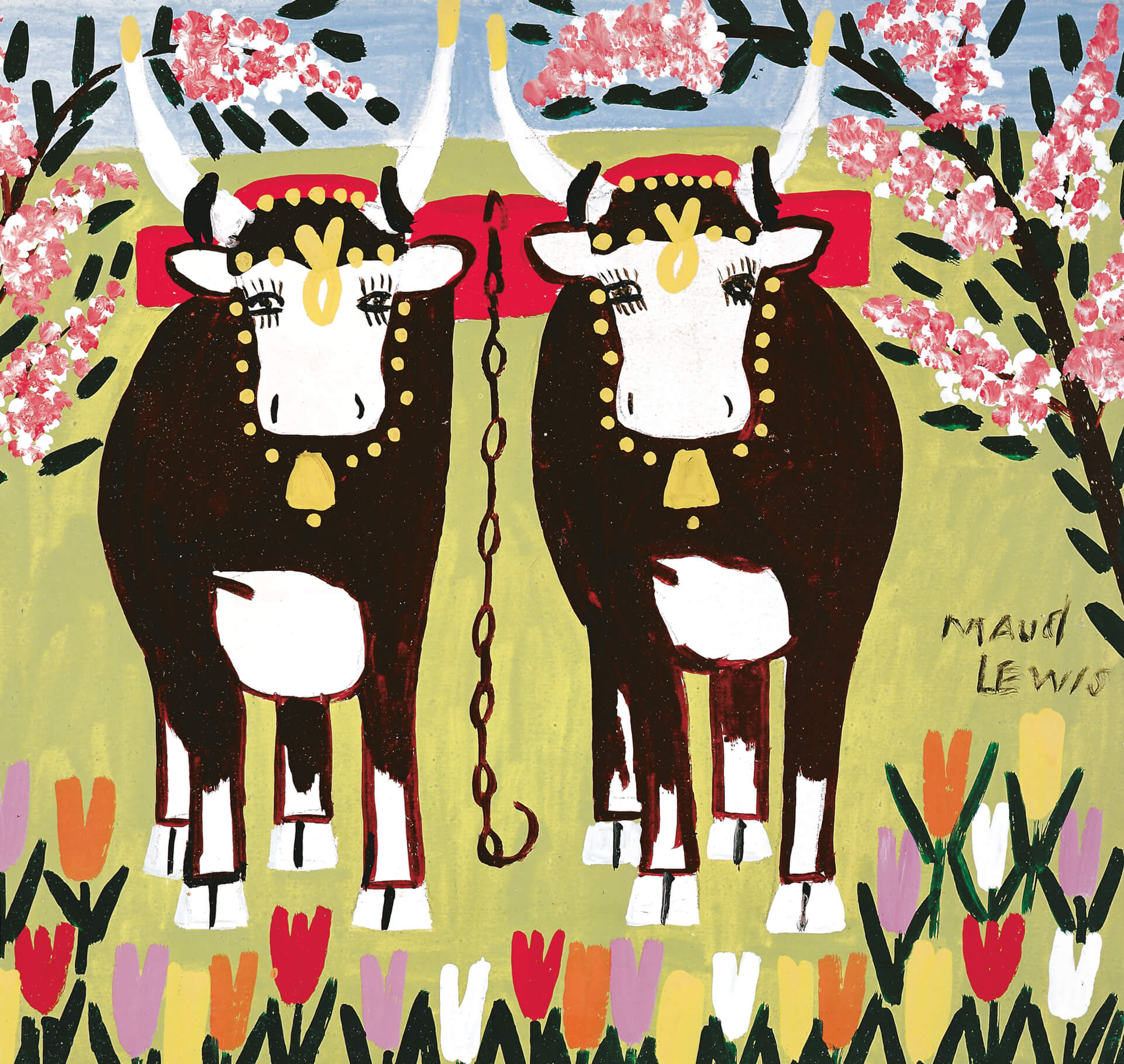 Traditionally named "Lion" and "Bright," ox teams were a familiar sight in rural Nova Scotia throughout Maud Lewis's life, and, as the daughter of a harness maker, she would have been quite familiar with the decorative harnesses that were then popular. Lewis painted oxen in every season of the year, often at work pulling wagons, sledges, and plows, but the composition of Oxen in Spring is one that she returned to again and again. Her oxen, shown as if posing for a portrait, display the Nova Scotia style of yoke, which sits just behind the oxen's horns.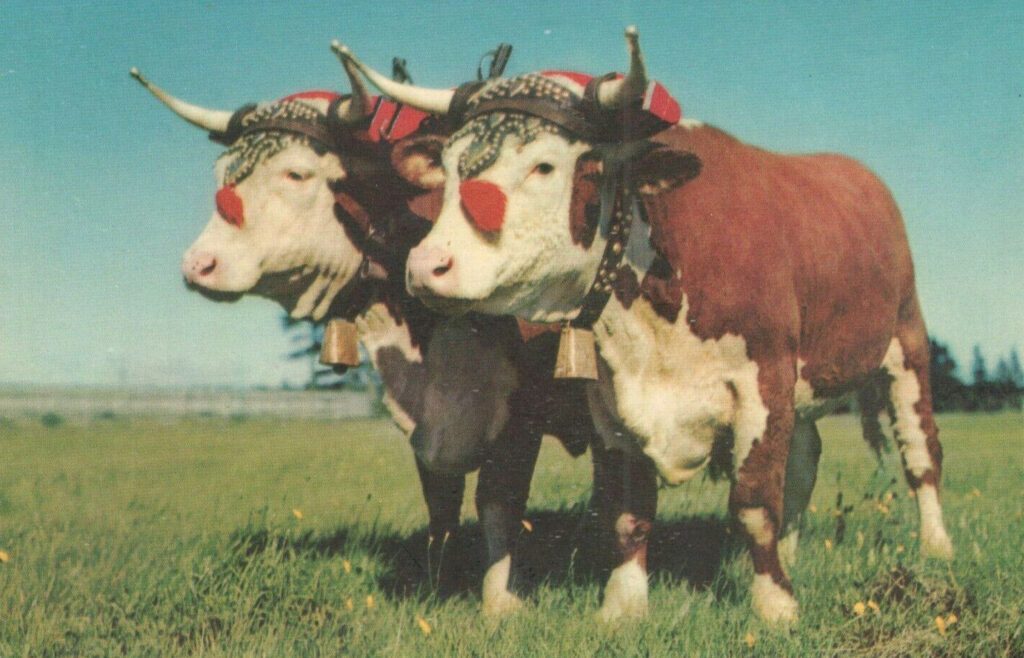 Well into the early 1960s farmers in parts of rural Nova Scotia still used oxen to plow their fields. Images of ox teams in the spring, with apple trees in full bloom, were a popular representation of Nova Scotia in graphic art, often appearing in calendars or postcards. Lewis puts her unique spin on the subject with her frontal depiction of the oxen with their long eyelashes. This team is pictured in spring, with tulips (another signature theme of Lewis's) and flowering apple trees. The shallow composition, with tulips in the foreground and the oxen flanked by trees in blossom, repeats her familiar effect of a floral frame around the central figures.
In a recent exhibition of her work at the McMichael Canadian Art Collection, eight versions of this image were displayed, depicting the oxen in spring, summer, autumn, and winter. The animals themselves change but little from image to image, as the differences are grounded in the framing trees and flowers: apple blossoms in the spring, autumn colours for the fall, bare branches and snow for winter, and so on. In her later years Lewis used a stencil, cut from cardboard by Everett, to draw in the oxen before painting them, ensuring that the central figures were almost identical from work to work.
As with her depictions of black cats, her use of this flat, frontal format for painting the oxen has made it an iconic image, and it has become one of her most enduringly popular scenes. In 2020 a winter version of this image appeared on a Canadian postage stamp.