Copyright & Credits
Acknowledgements
From the Author
I am delighted to acknowledge the many people who helped bring this work to fruition. Molly Lamb Bobak's daughter, Anny Scoones, graciously offered insights on all aspects of her mother's life, helping me to fill gaps in my archival research.

I am grateful to Meredith MacLean, the Collections Specialist at the Canadian War Museum, who facilitated my research into the Molly Lamb Bobak fonds and arranged for me to view work by both Molly and Bruno Bobak. I would also like to express my sincere thanks to Professor Brian Foss for generously sharing his expertise on Canadian war artists.
It has been a pleasure to work with the wonderful team at the Art Canada Institute—including Anna Hudson, Ruth Jones, Erin Szikora, Michael Rattray, and Kendra Ward. The book has benefitted immensely from Rosemary Shipton's guidance and editorial input, and I thank her for her patience and good humour. I am especially grateful to Sara Angel for her constant encouragement and for inviting me to contribute to this wonderful resource.
I would like to thank my colleagues at the Ottawa Art Gallery—Alexandra Badzak, Rebecca Basciano, and Catherine Sinclair—whose support during the research and writing of this book, as we simultaneously planned the gallery's inaugural exhibition, was unwavering.
Finally, I owe a longstanding debt to my parents for their belief in me and what I do, and especially to my husband, Dr. Marcel Swiboda, whose deep commitment to humanistic education inspires me always.
From the Art Canada Institute
The Art Canada Institute gratefully acknowledges the generosity of The Sabourin Family Foundation, the Title Sponsor of this book.

The Art Canada Institute gratefully acknowledges the other sponsors of the 2018–2019 Canadian Online Art Book Project: Anonymous, Alexandra Bennett in memory of Jalynn Bennett, Consignor Canadian Fine Art, Kiki and Ian Delaney, Maxine Granovsky Gluskin and Ira Gluskin, Gershon Iskowitz Foundation, Karen Schreiber and Marnie Schreiber, and Sandra L. Simpson.

We also sincerely thank the Founding Sponsor for the Art Canada Institute: BMO Financial Group; and the Art Canada Institute Patrons: Butterfield Family Foundation,* David and Vivian Campbell,* Connor, Clark & Lunn Foundation, Albert E. Cummings,* the Fleck family,* Roger and Kevin Garland,* Glorious and Free Foundation,* Charlotte Gray and George Anderson, The Scott Griffin Foundation,* Jane Huh,* Lawson Hunter, Gershon Iskowitz Foundation,* Alan and Patricia Koval Foundation, Phil Lind,* Nancy McCain and Bill Morneau,* John O'Brian, Gerald Sheff and Shanitha Kachan,* Stephen Smart,* Nalini and Tim Stewart,* and Robin and David Young.*

We thank our Lead Benefactors: Alexandra Baillie, Alexandra Bennett and the Jalynn Bennett Family Foundation,* Grant and Alice Burton, Kiki and Ian Delaney,* Jon S. and Lyne Dellandrea,* Michelle Koerner and Kevin Doyle,* Sarah and Tom Milroy,* Partners in Art,* Sandra L. Simpson,* Pam and Michael Stein,* and Sara and Michael Angel.*

*Indicates a Founding Patron of the Art Canada Institute

The ACI gratefully acknowledges the support and assistance of the Agnes Etherington Art Centre (Jennifer Nicoll); Alan Klinkhoff Gallery (Alan Klinkhoff, Johnathan Klinkhoff); Art Gallery of Greater Victoria (Stephen Topfer); Art Gallery of Sudbury (Karley Staskus); Art Gallery of Windsor (Nicole McCabe); Art Institute of Chicago; Beaverbrook Art Gallery (Celine Gorham); The Brechin Group Inc. (Danyel); Burnaby Art Gallery (Hilary Letwin); Canada Council Art Bank (Martha Young); Canadian Postage Stamps (Jacob Van Vuuren); Canadian War Museum (Dominique Dufour); Estate of Molly Lamb Bobak (Alex Bobak, Anny Scoones); Galerie Eric Klinkhoff (Eric Klinkhoff); Gallery 78 (Nikki Thériault); Globe and Mail (Douglas Tripp); Toni Hafkenscheid; Heffel Fine Art Auction House (Carolyn Peralta, Molly Tonken); Library and Archives Canada (Cédric Lafontaine); Steve MacGillivray; MacKenzie Art Gallery (Marie Olinik); McGill University (Emily Golan Silver); Morris and Helen Belkin Art Gallery (Erin Watkins, Jana Tyner); National Gallery of Canada (Raven Amiro, Michelle Robitaille); New Brunswick Art Bank (Danielle Hogan); Nimbus Publishing (Terrilee Bulger, Debbie Cameron); Ottawa Art Gallery (Michelle Gewurtz); Carol-Ann Ryan; Provincial Archives of New Brunswick (Josh Green); Royal BC Museum (Kelly-Ann Turkington); Sheree Fitch; Simon Fraser University Galleries (Christina Hedlund); Sotheby's (Laura West); Tate Gallery; Toronto Public Library (Michele Melady, Michal); TouchWood Editions (Tori Elliott); the Vancouver Art Gallery (Danielle Currie); Waddingtons Auctioneers & Appraisers (Anna Holmes); and Winchester Galleries (Linda Hensellek).
---
IMAGE SOURCES
Every effort has been made to secure permissions for all copyrighted material. The Art Canada Institute will gladly correct any errors or omissions.
---
Credit for Banner Images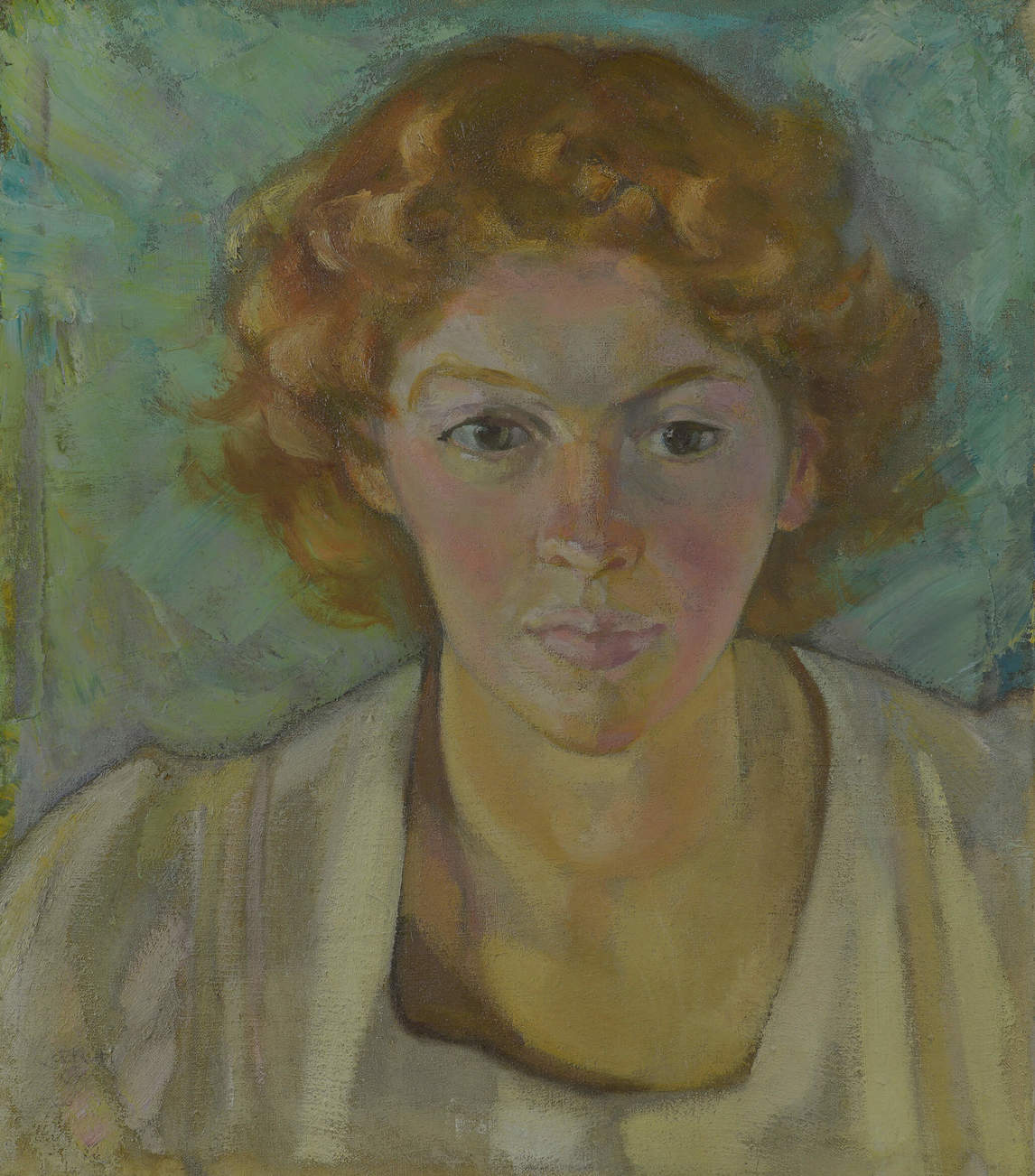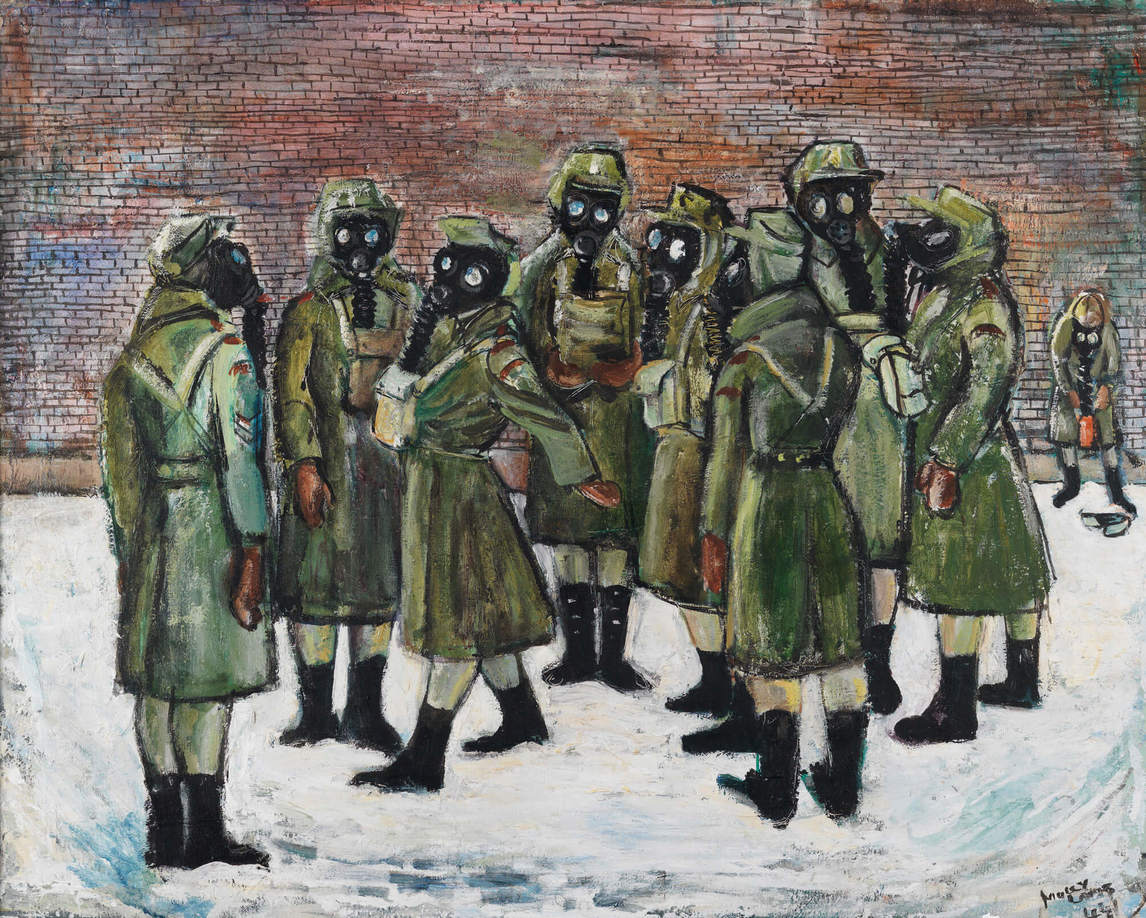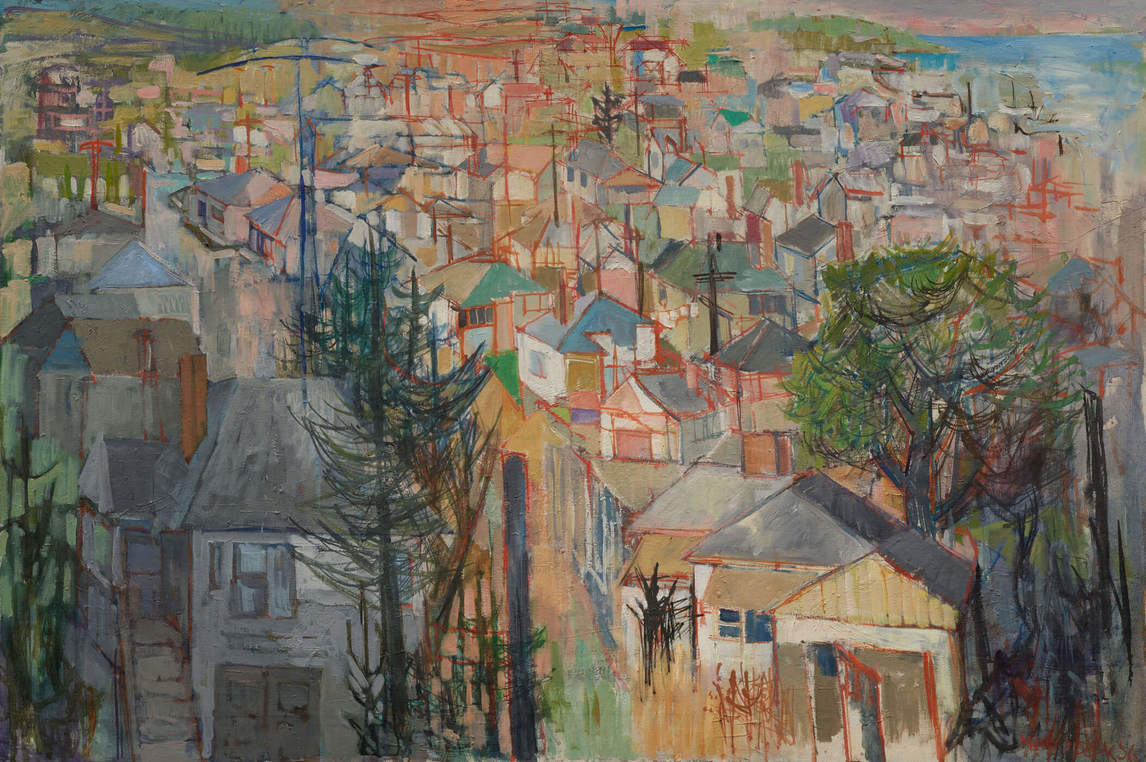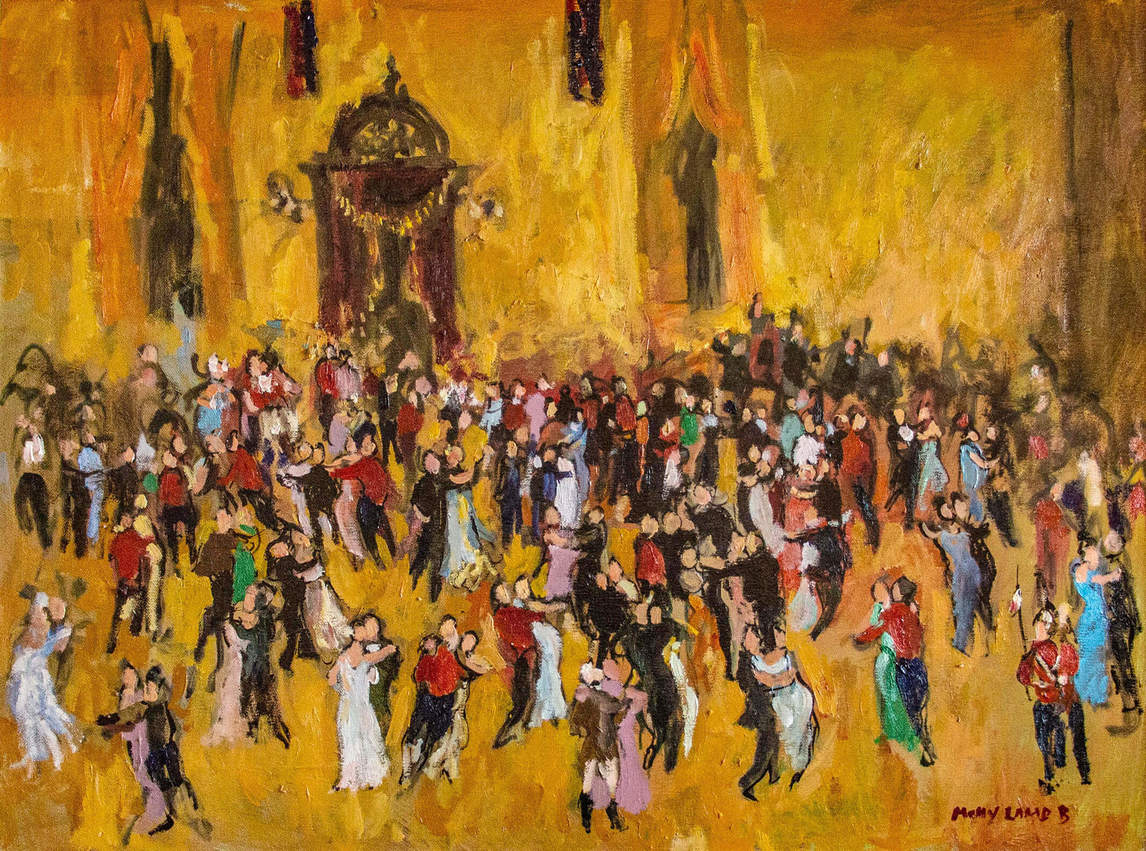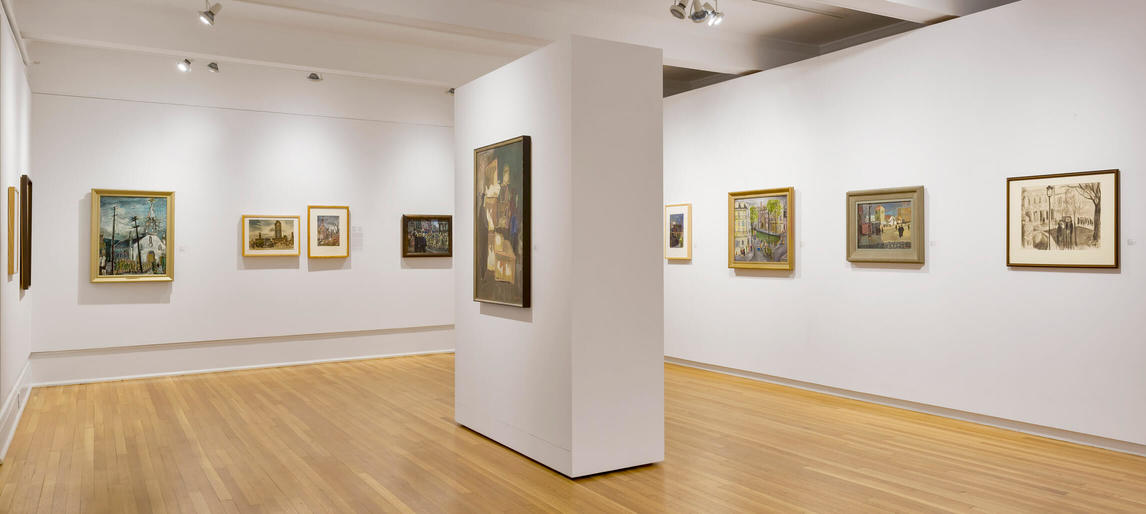 ---
Credits for Works by Molly Lamb Bobak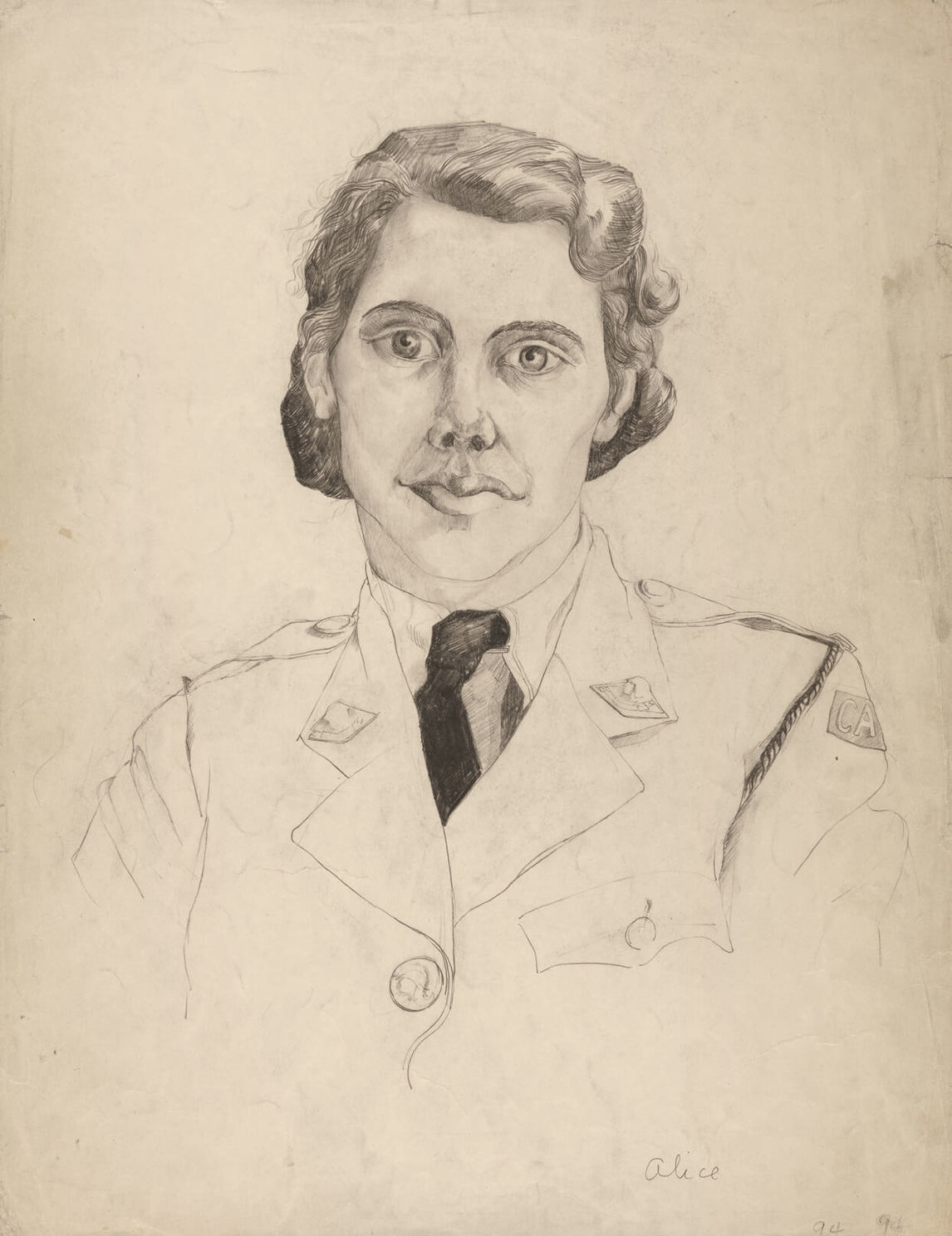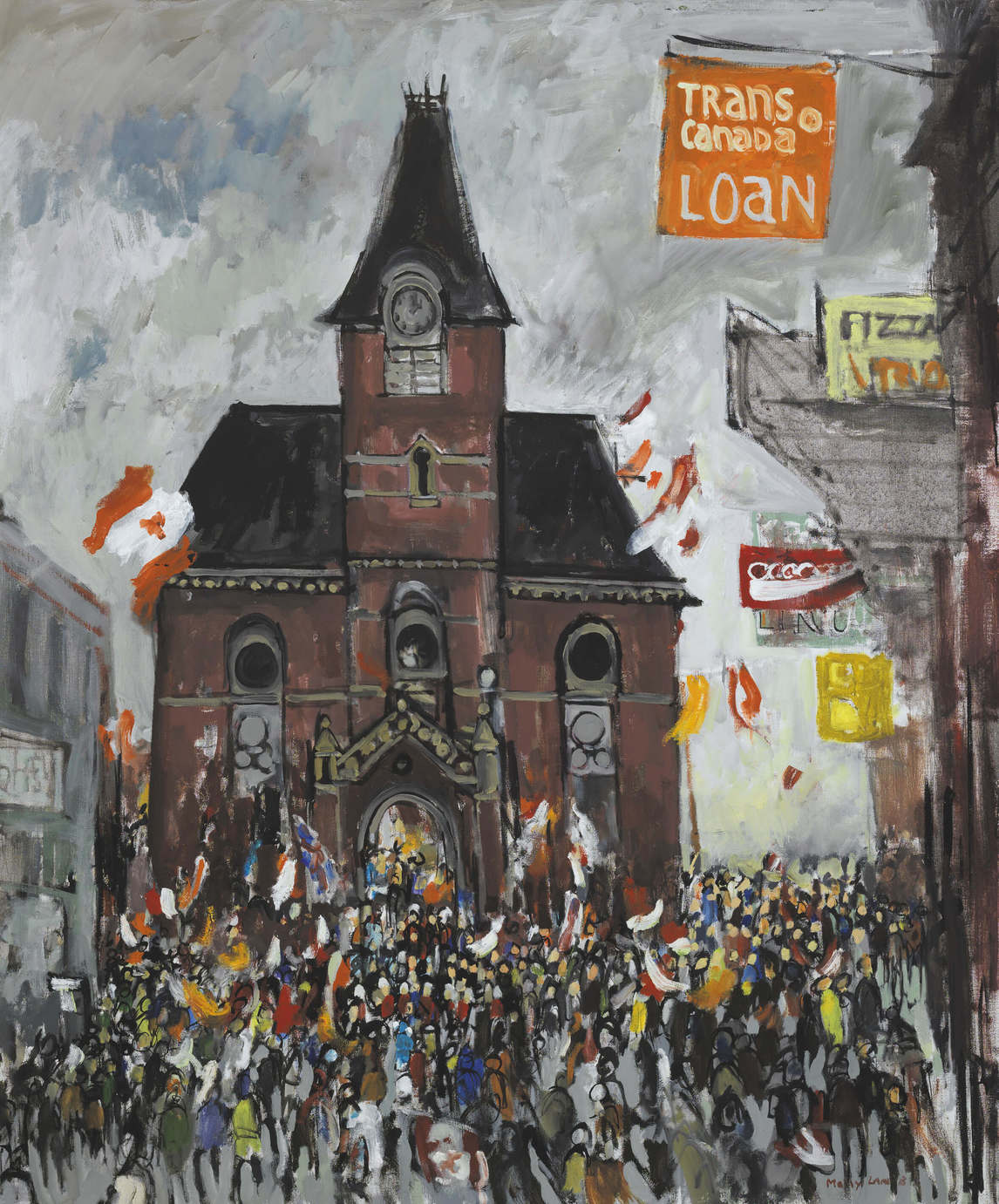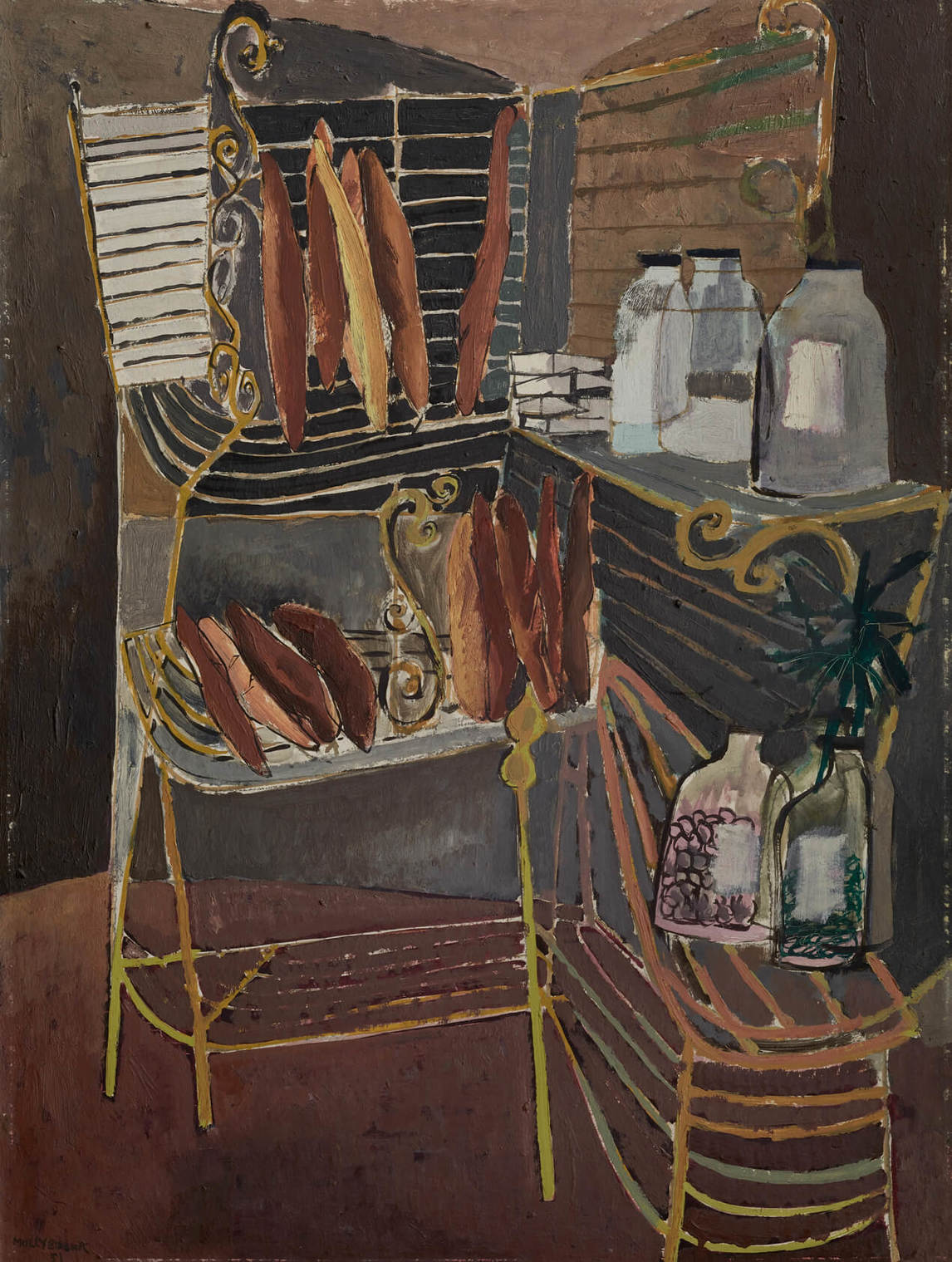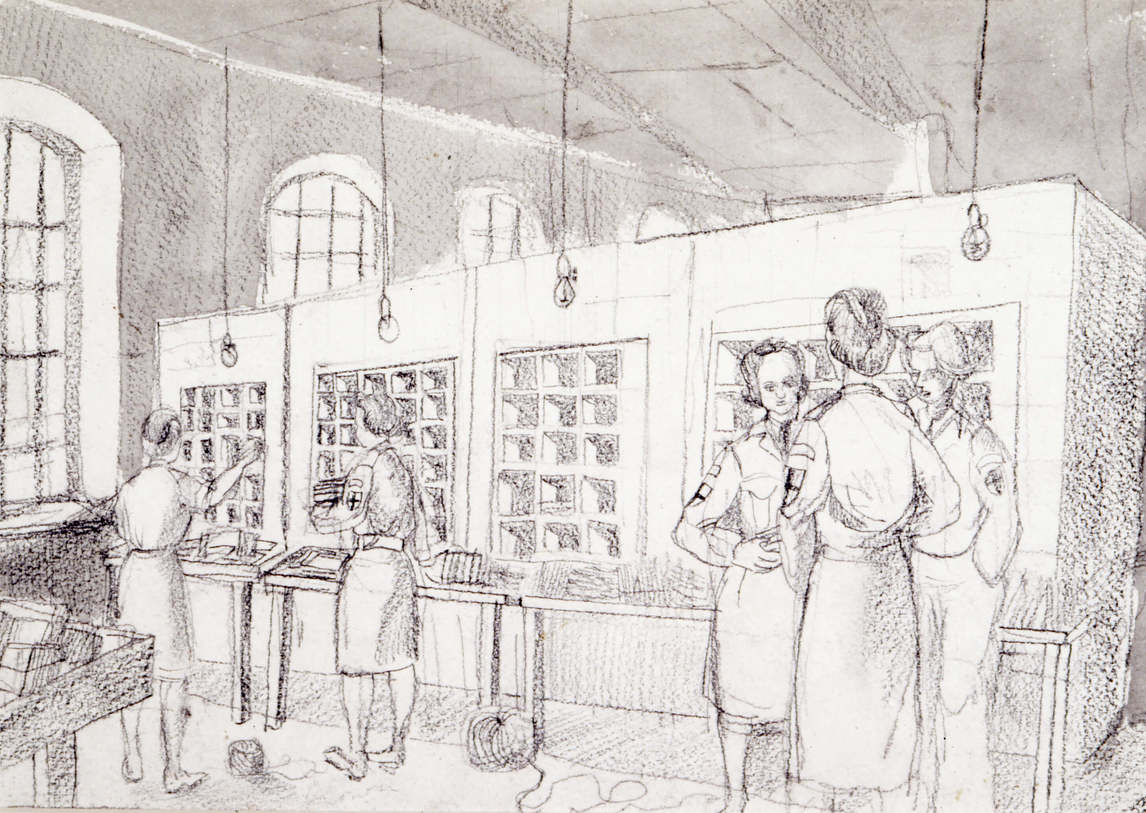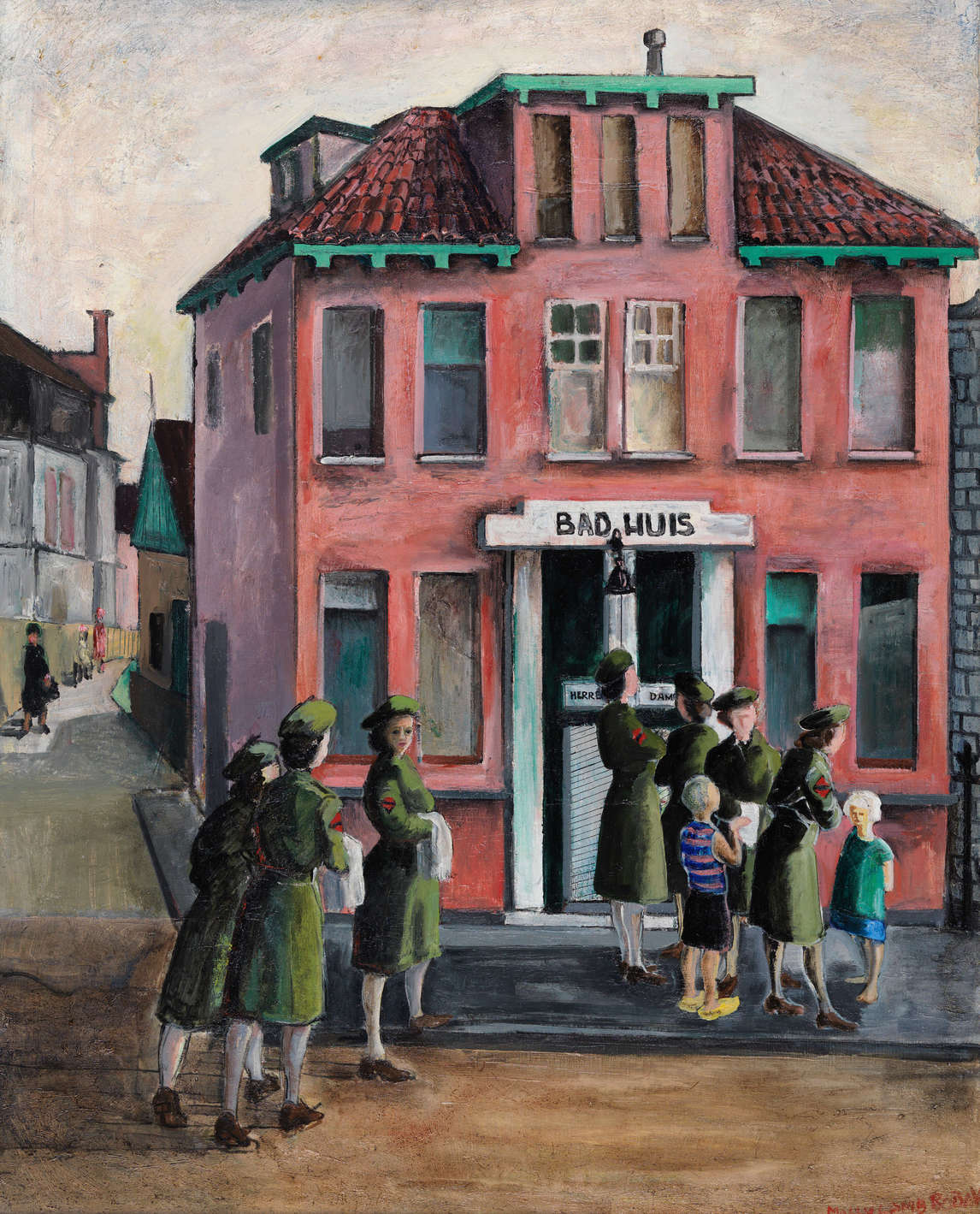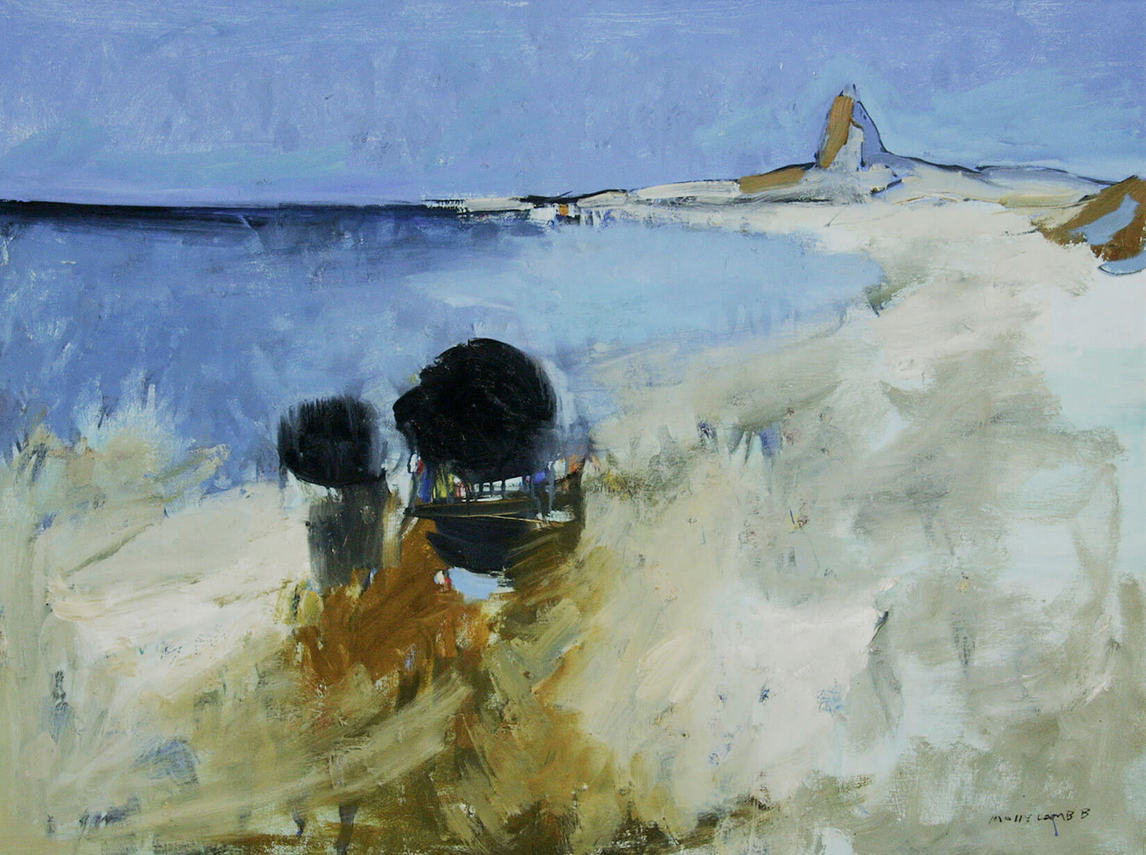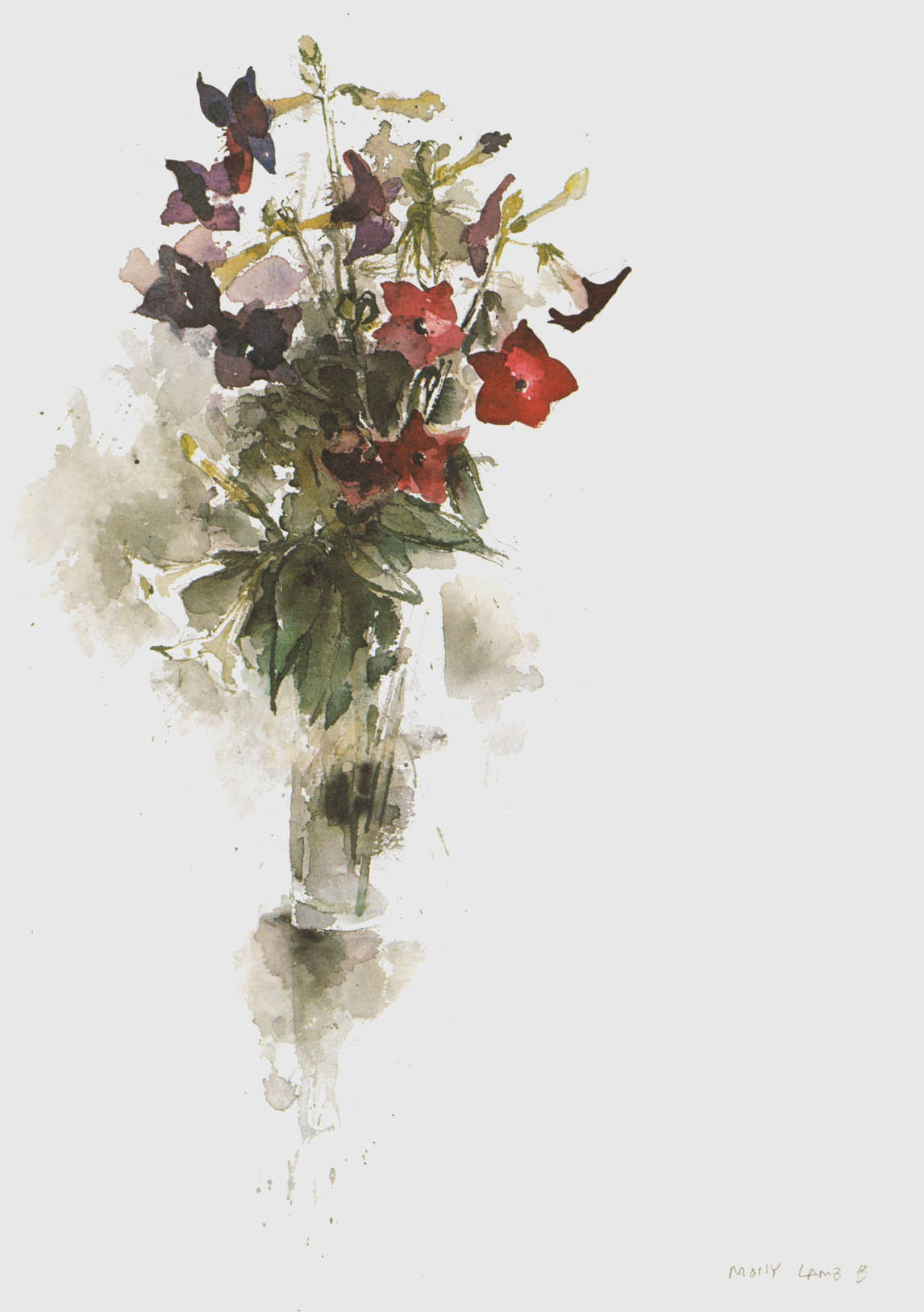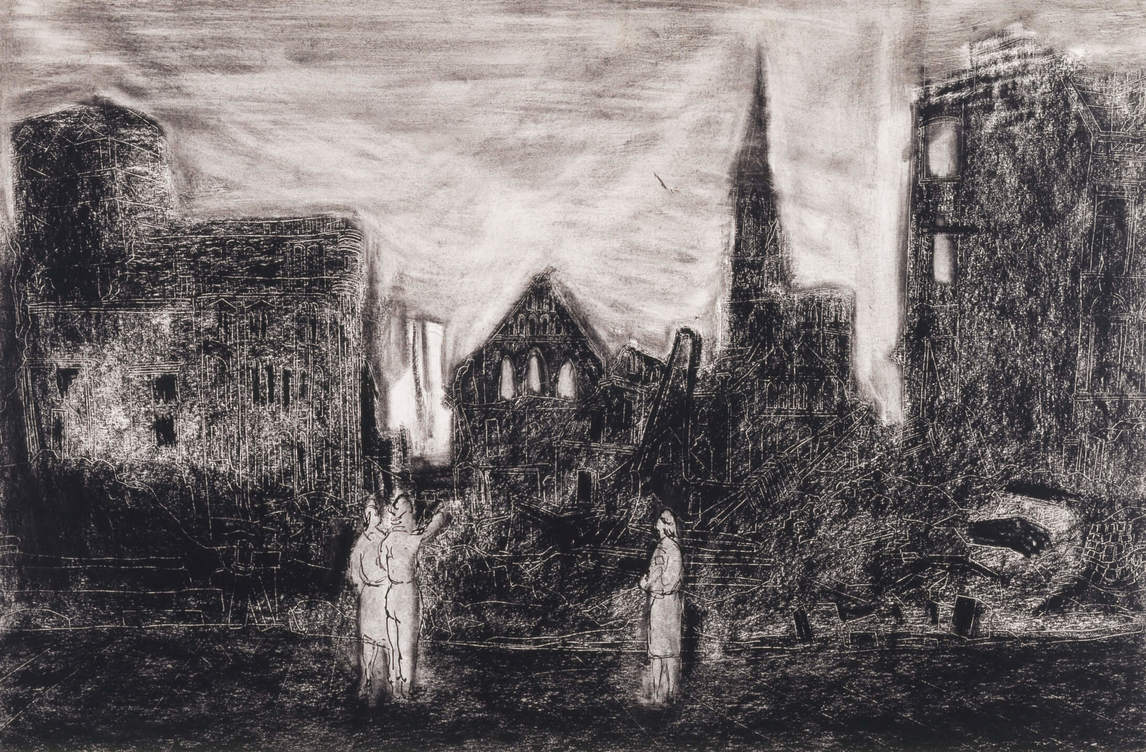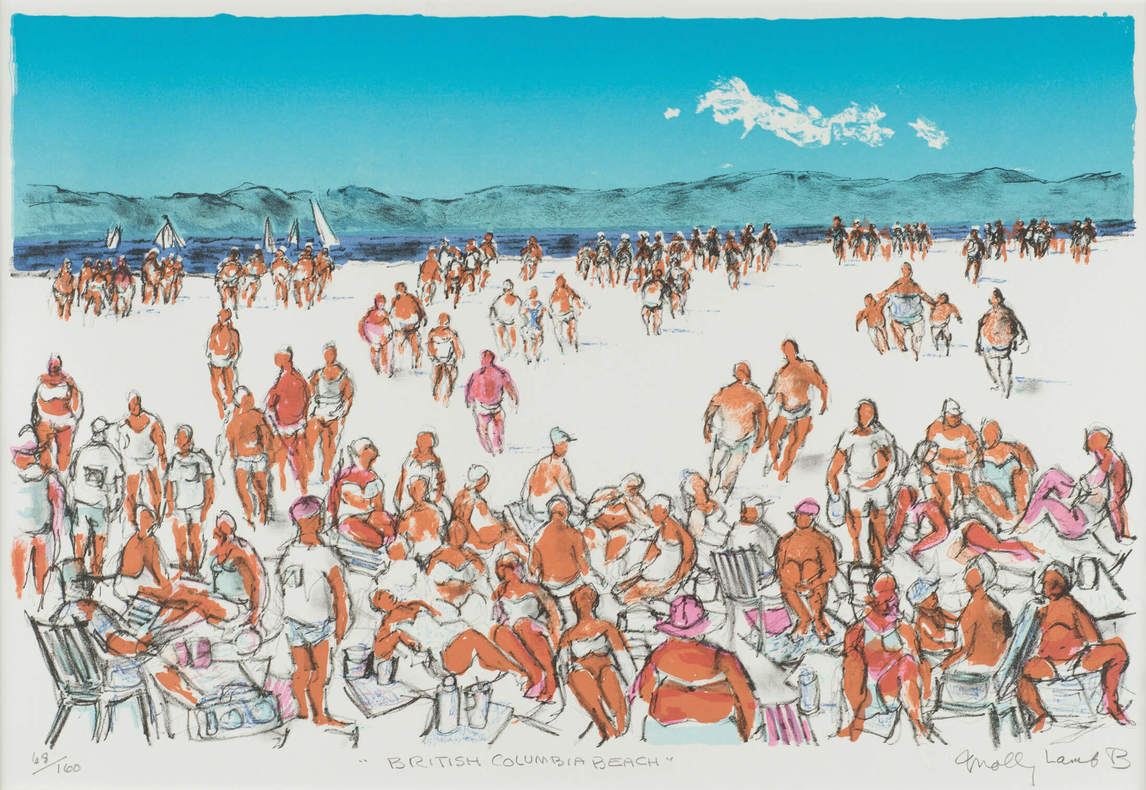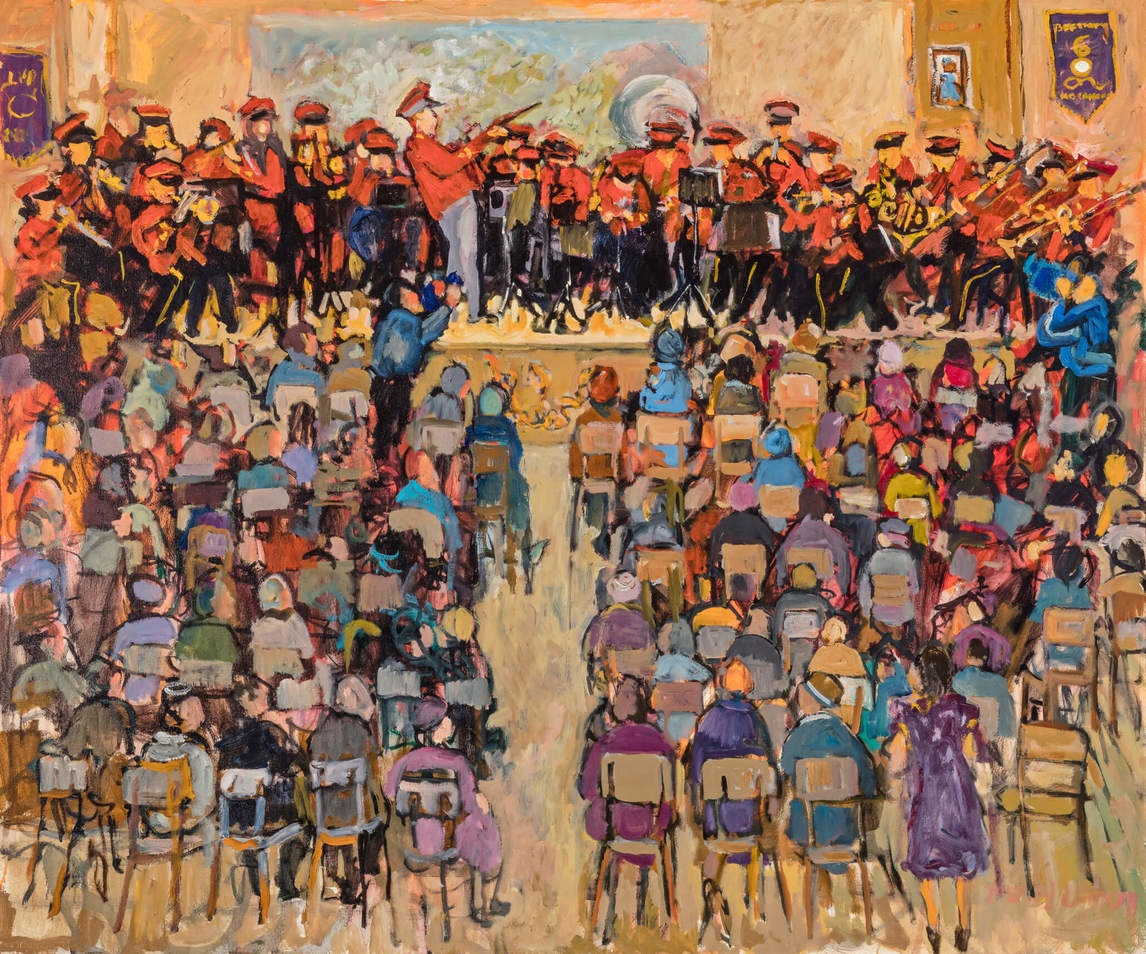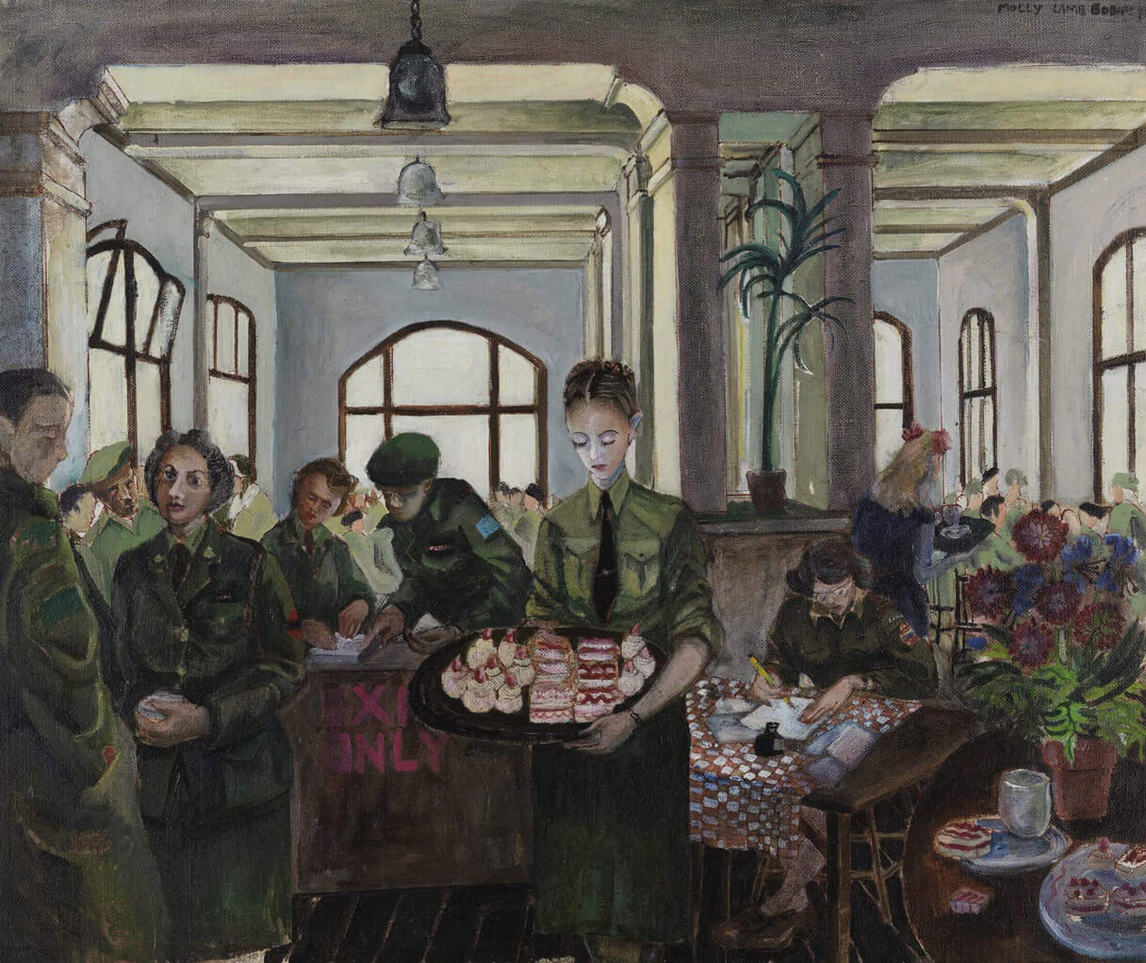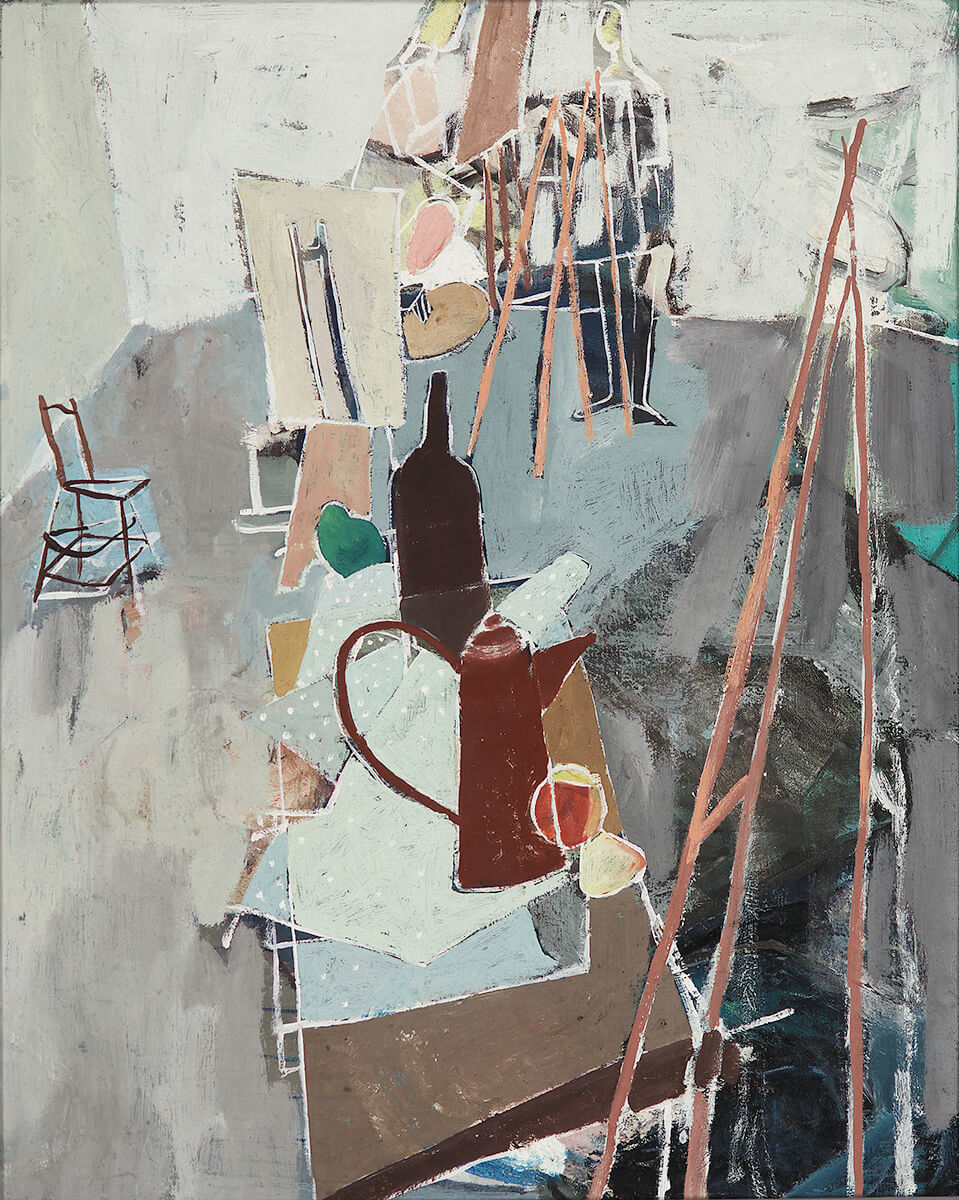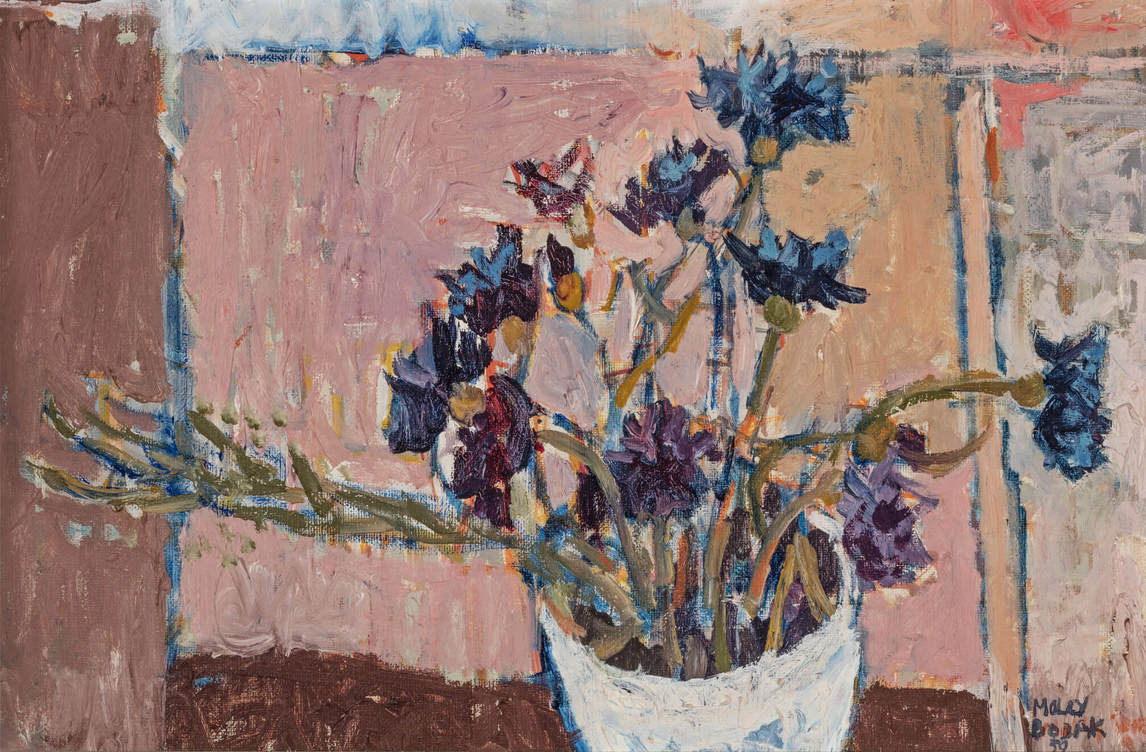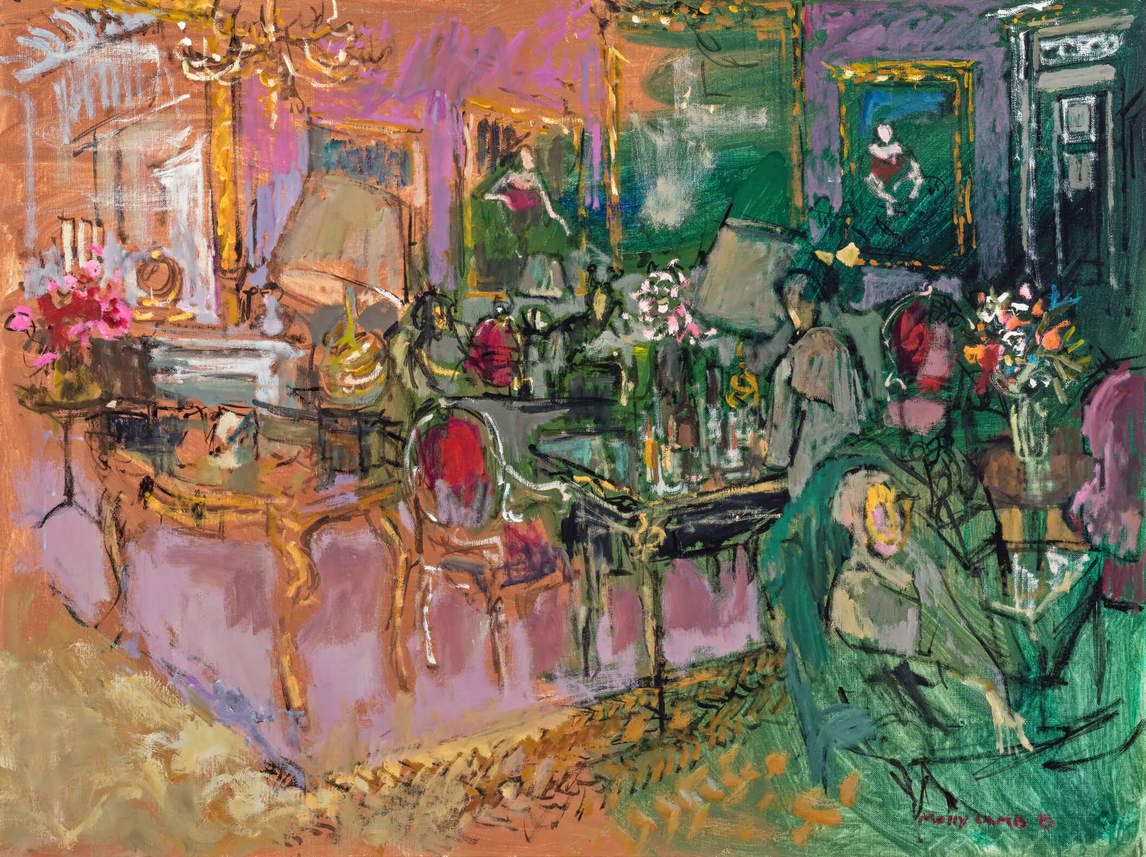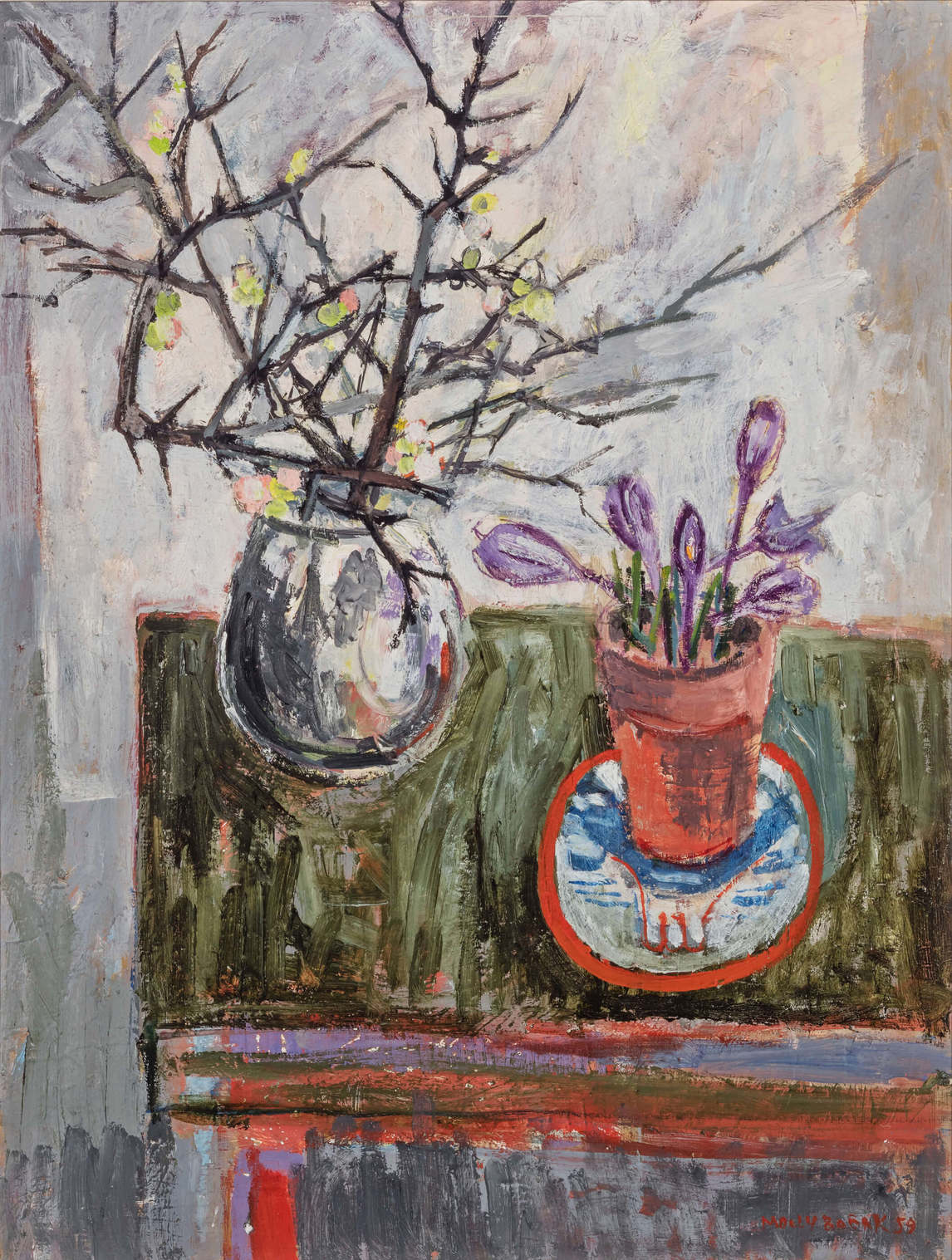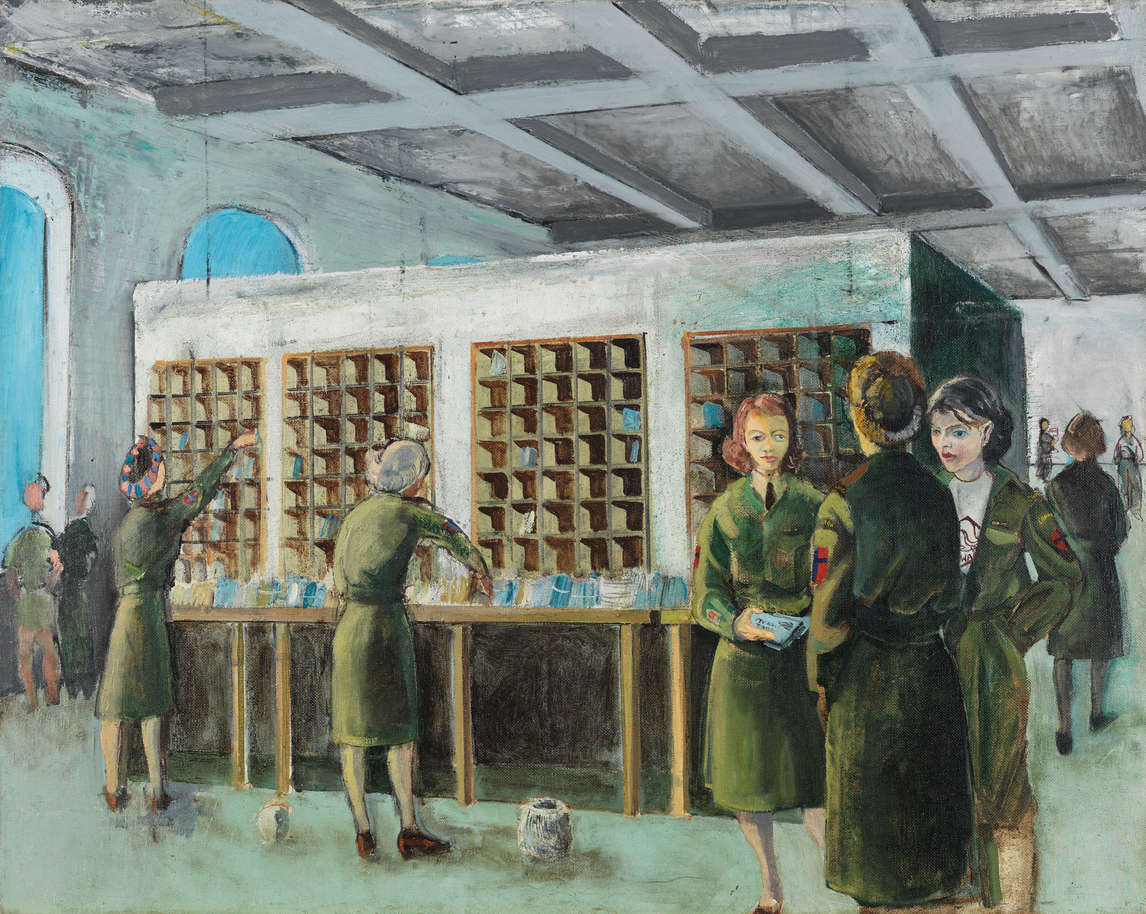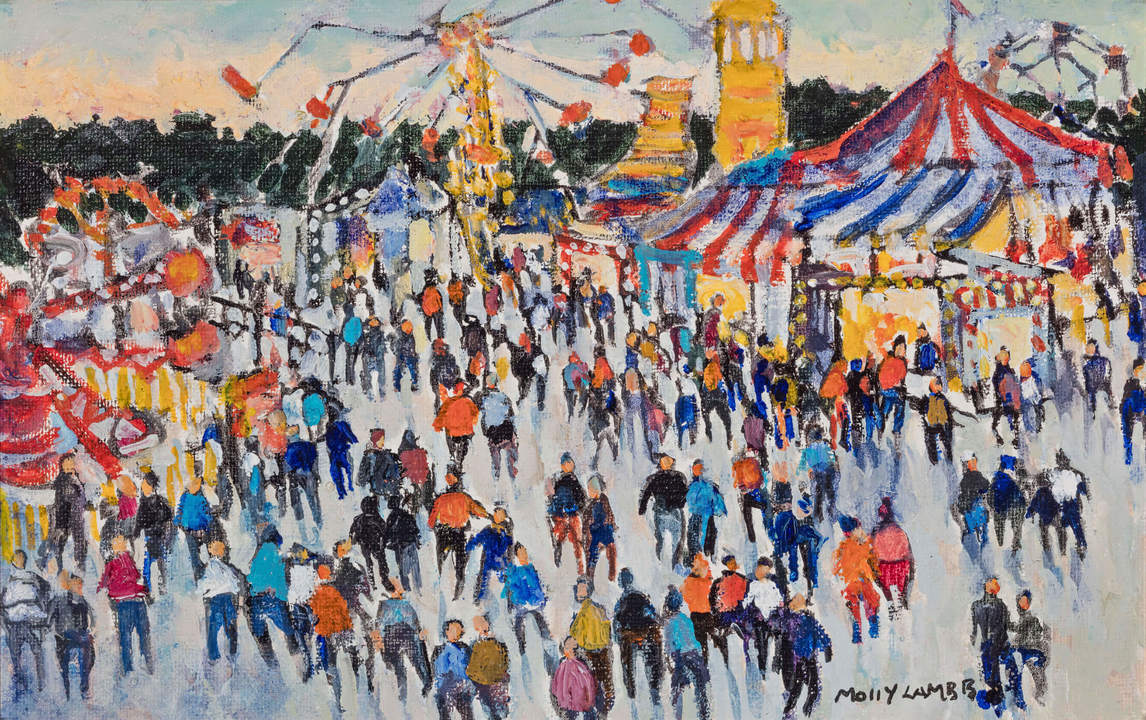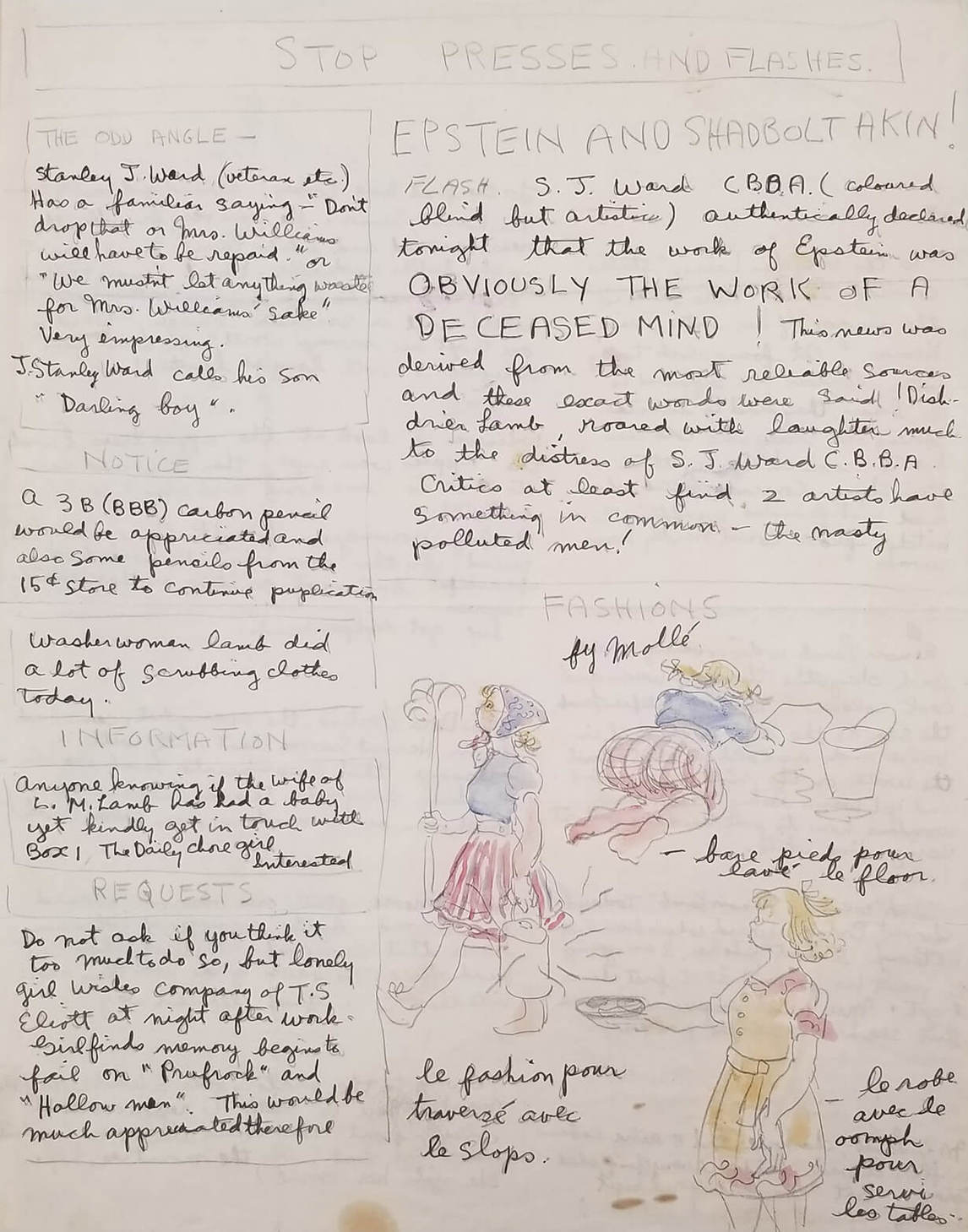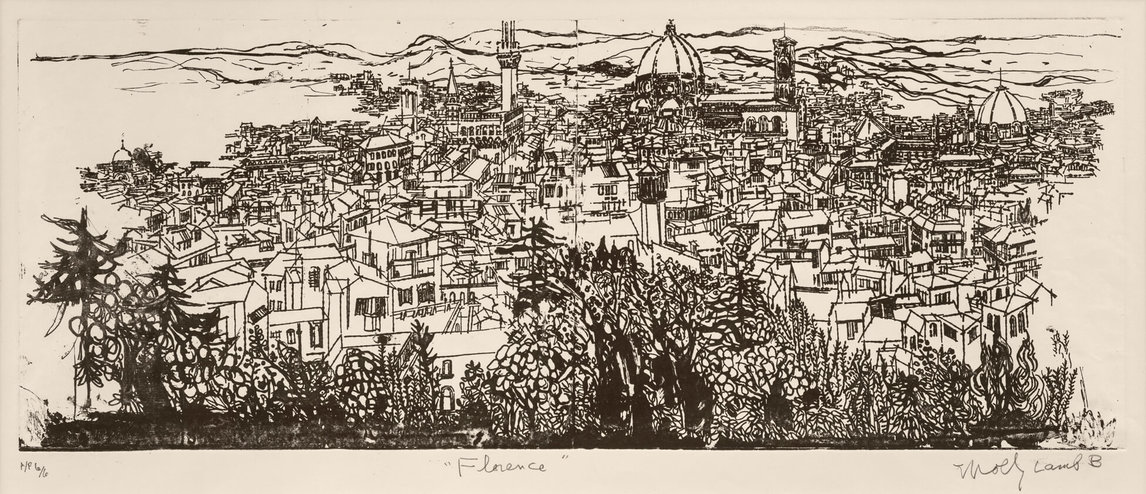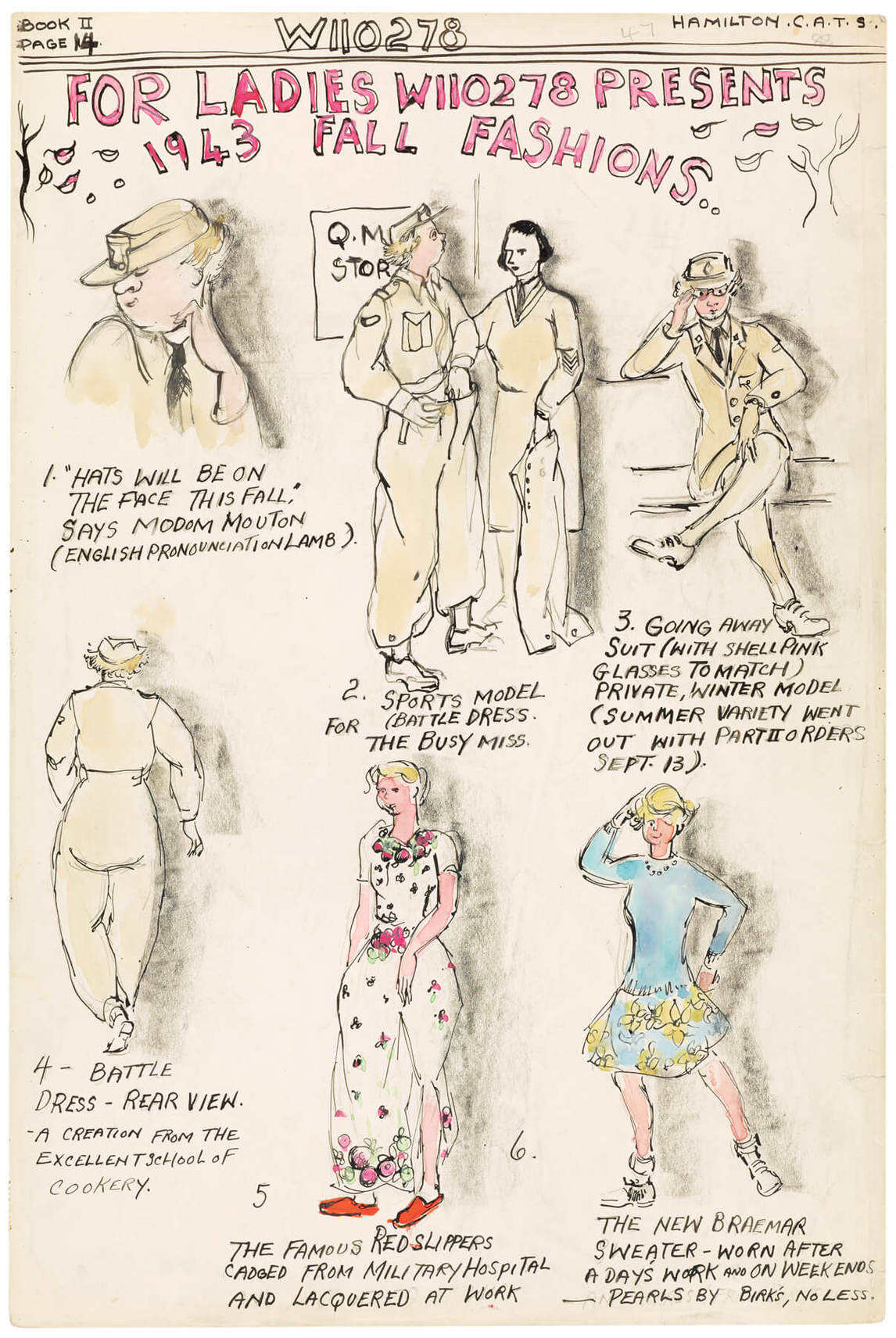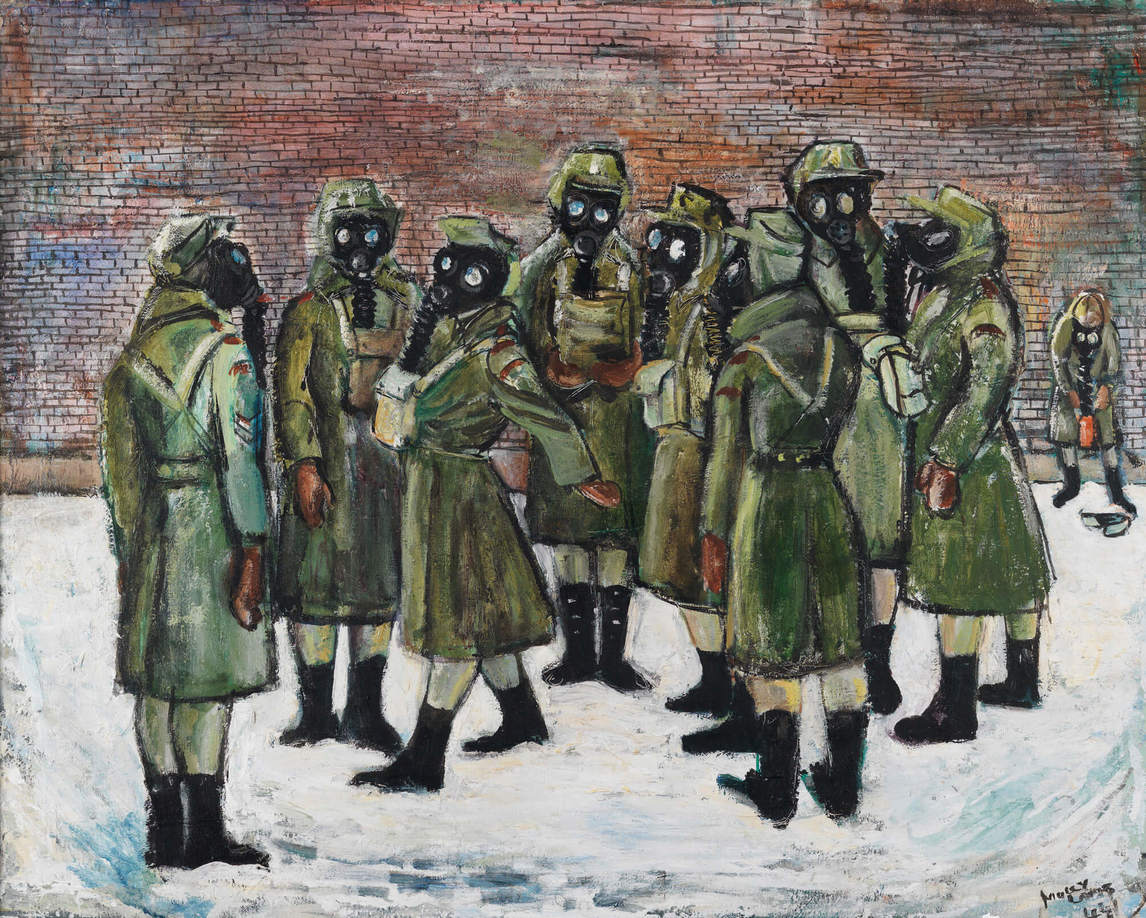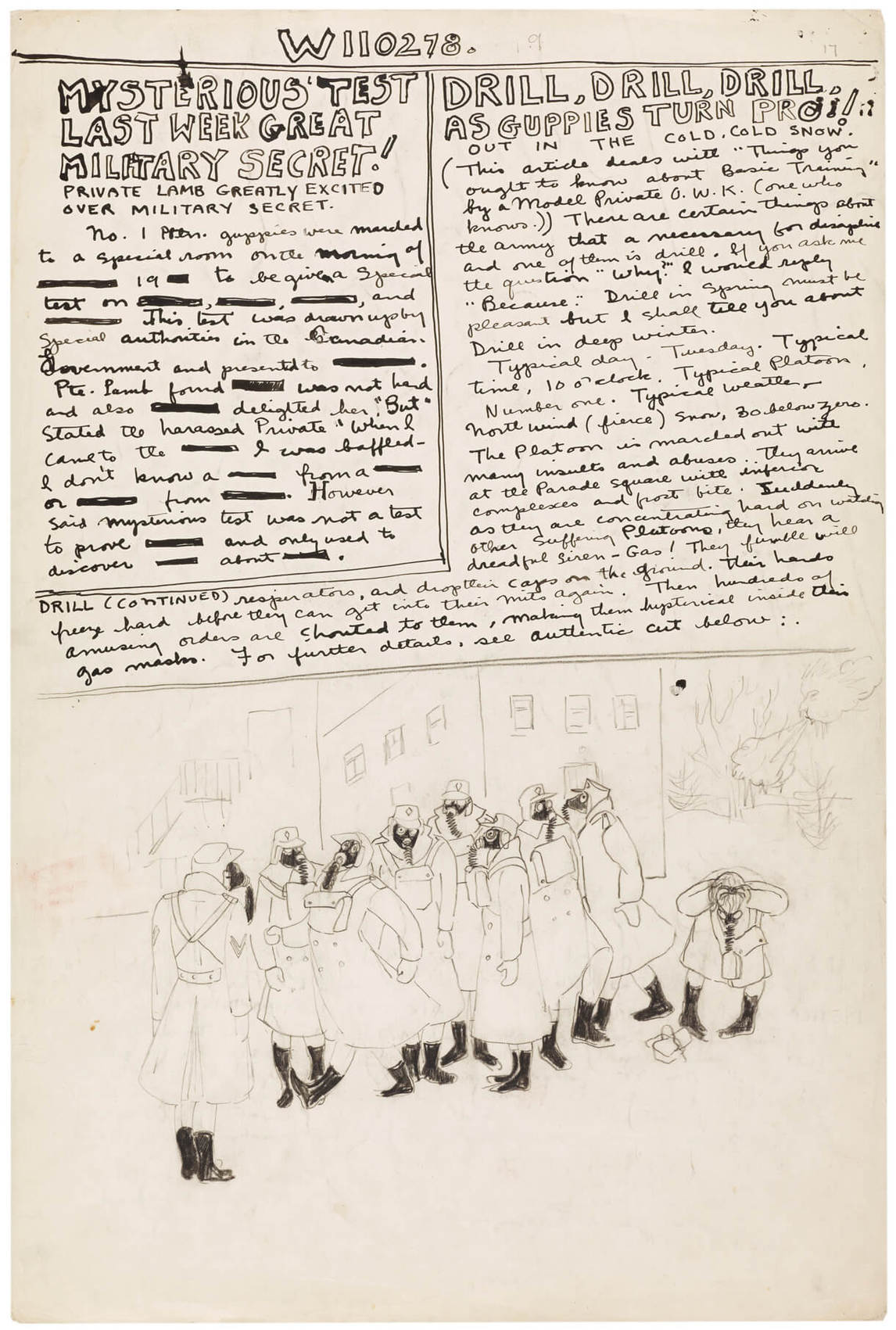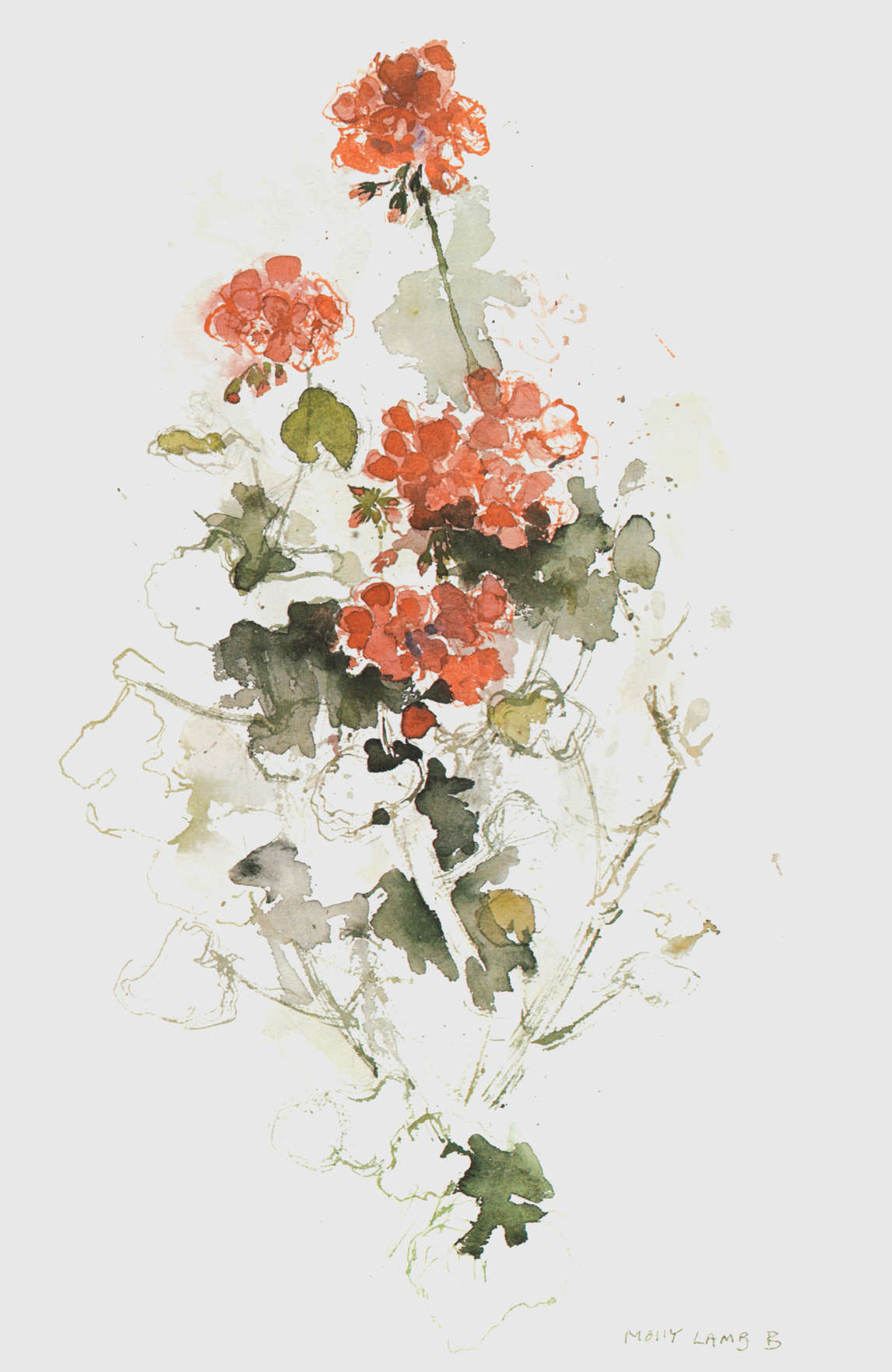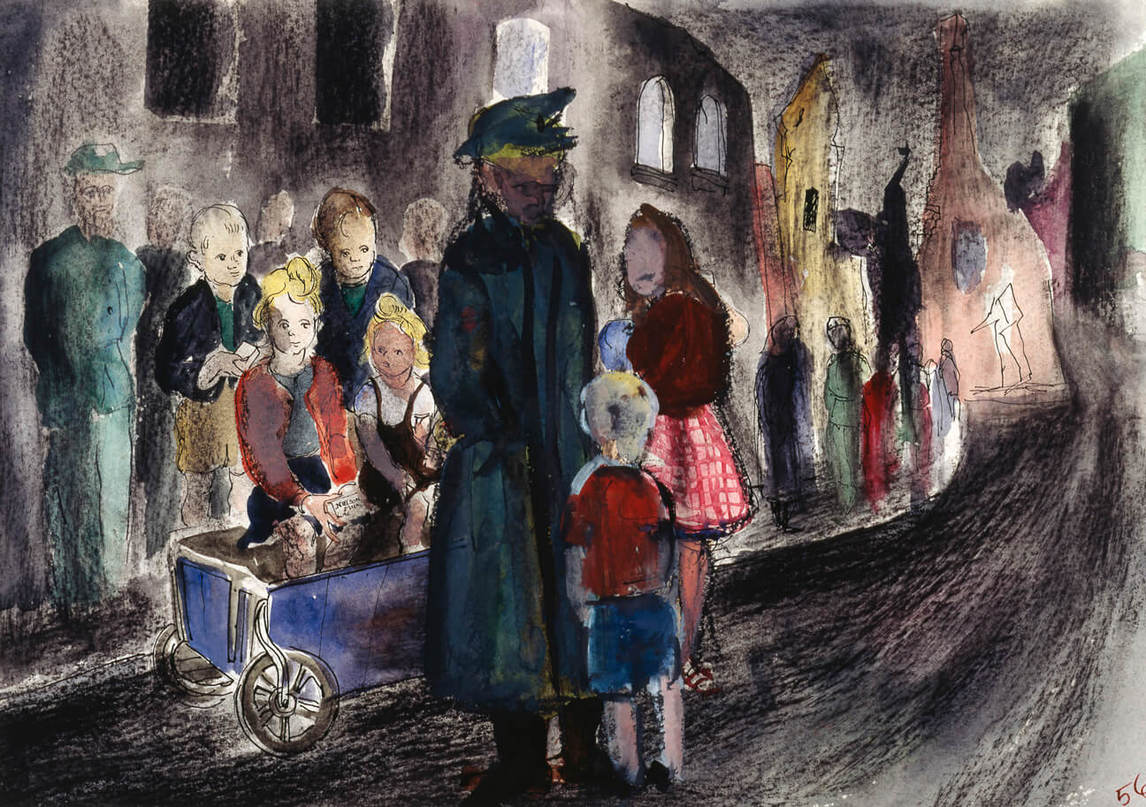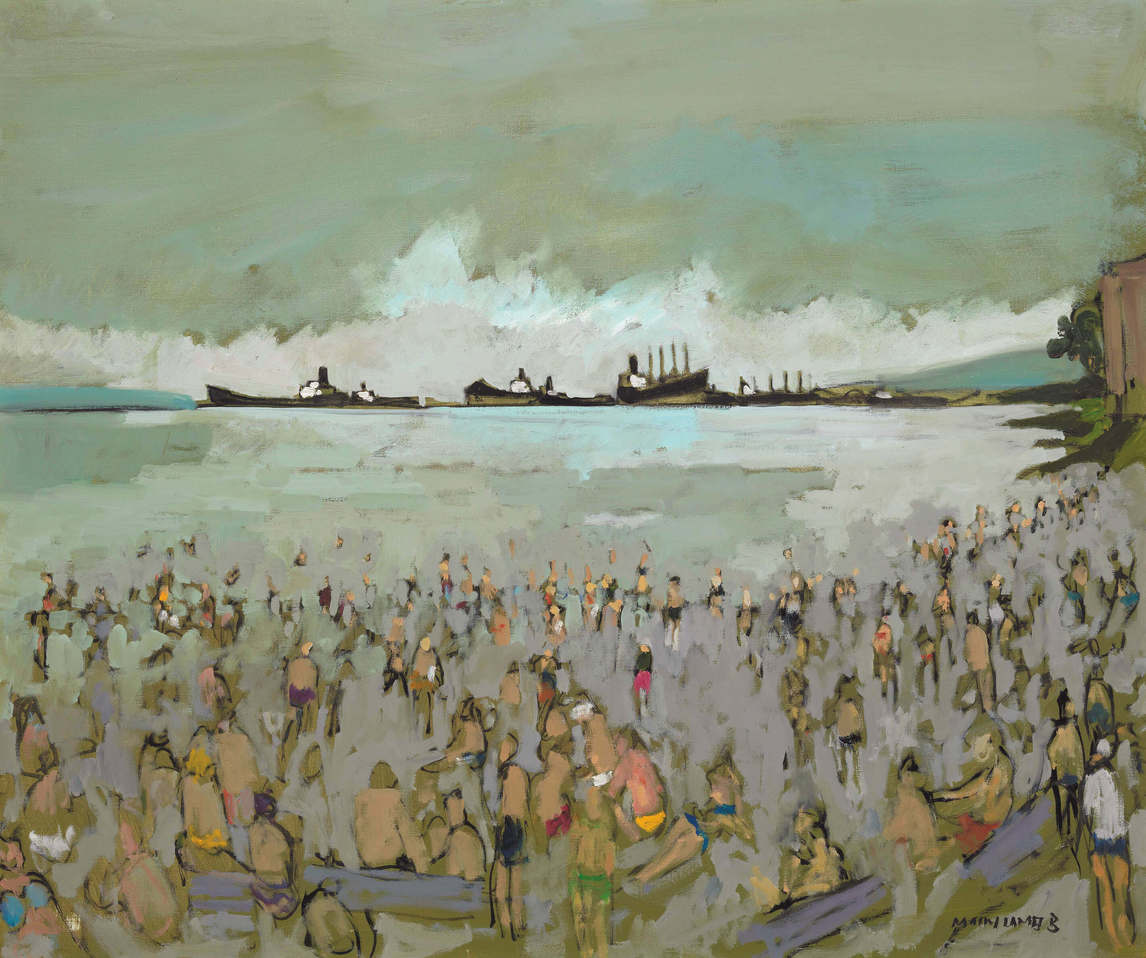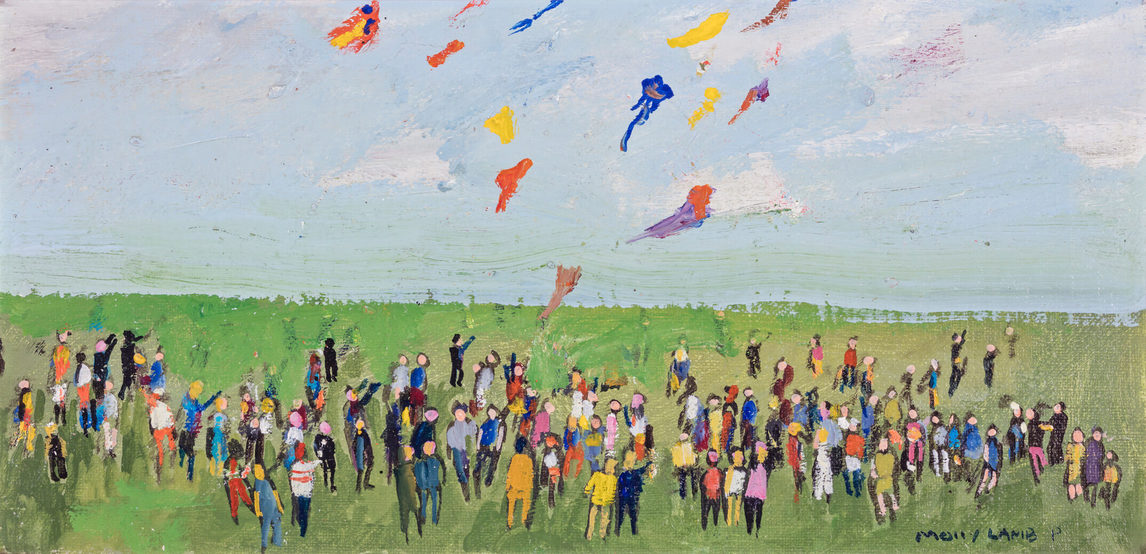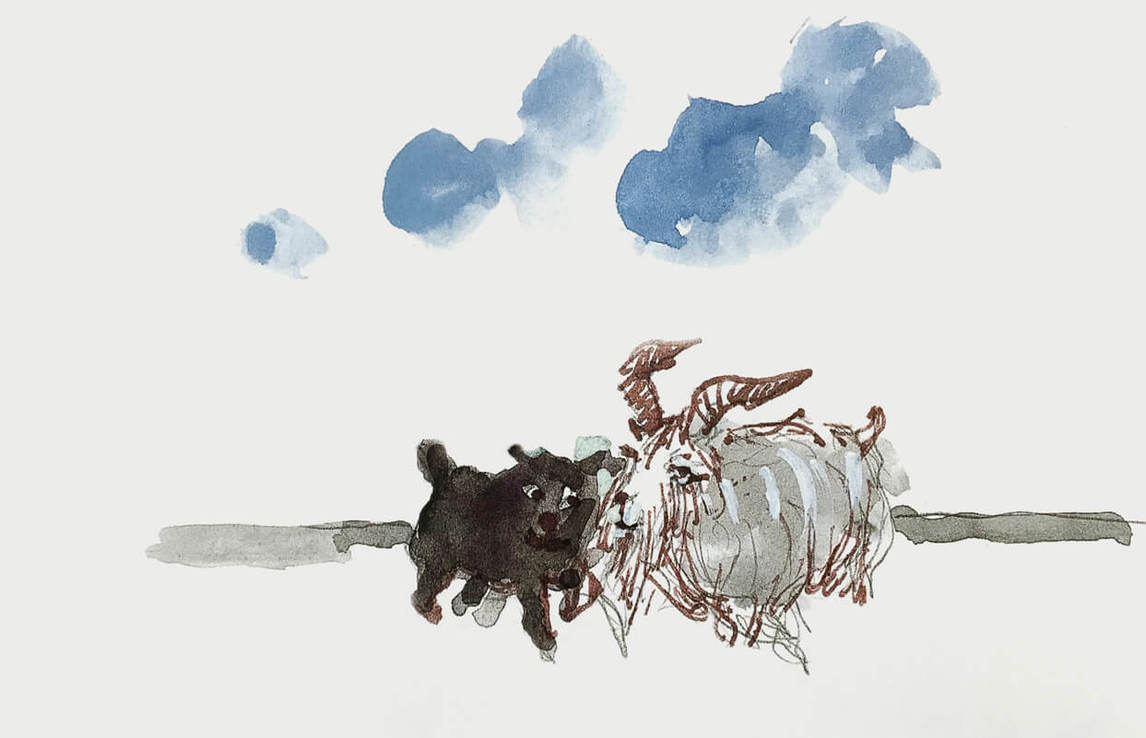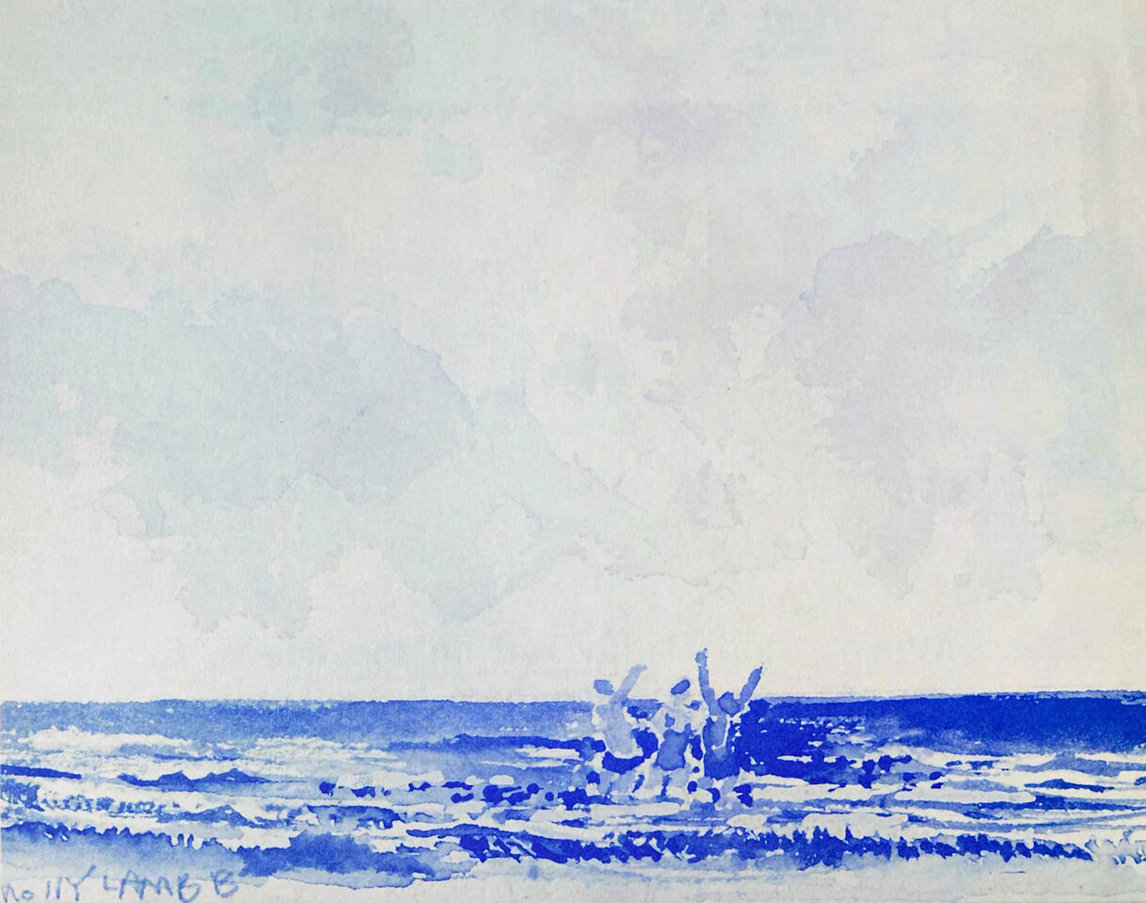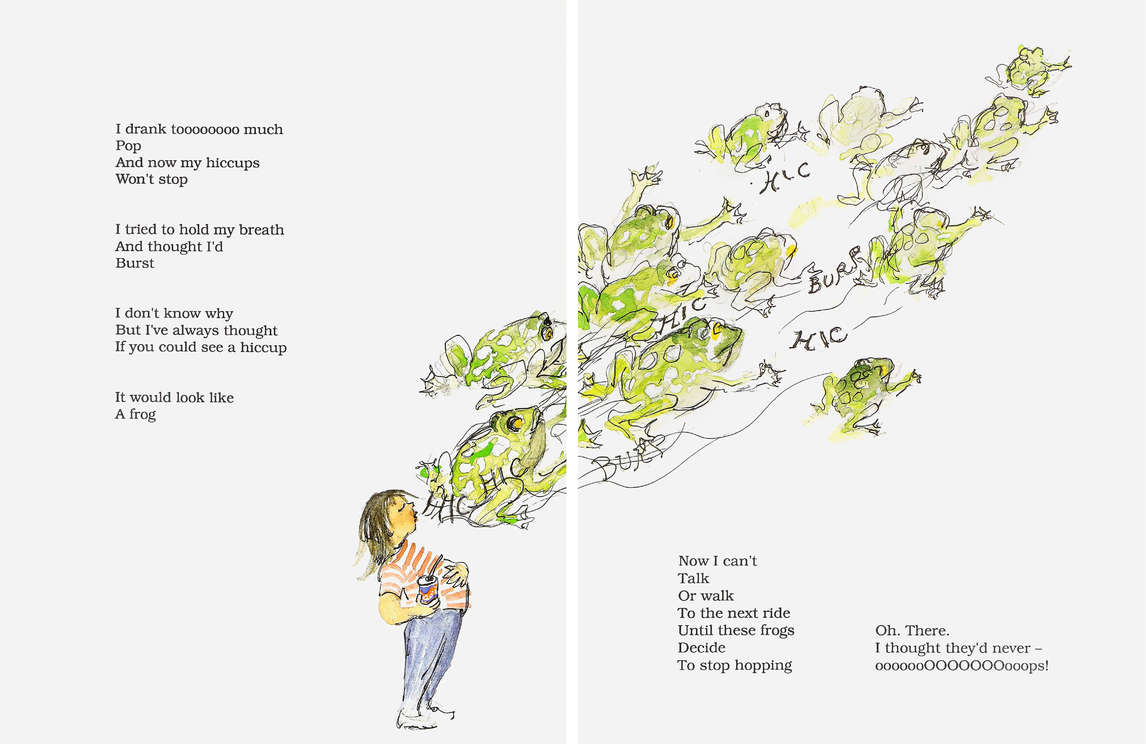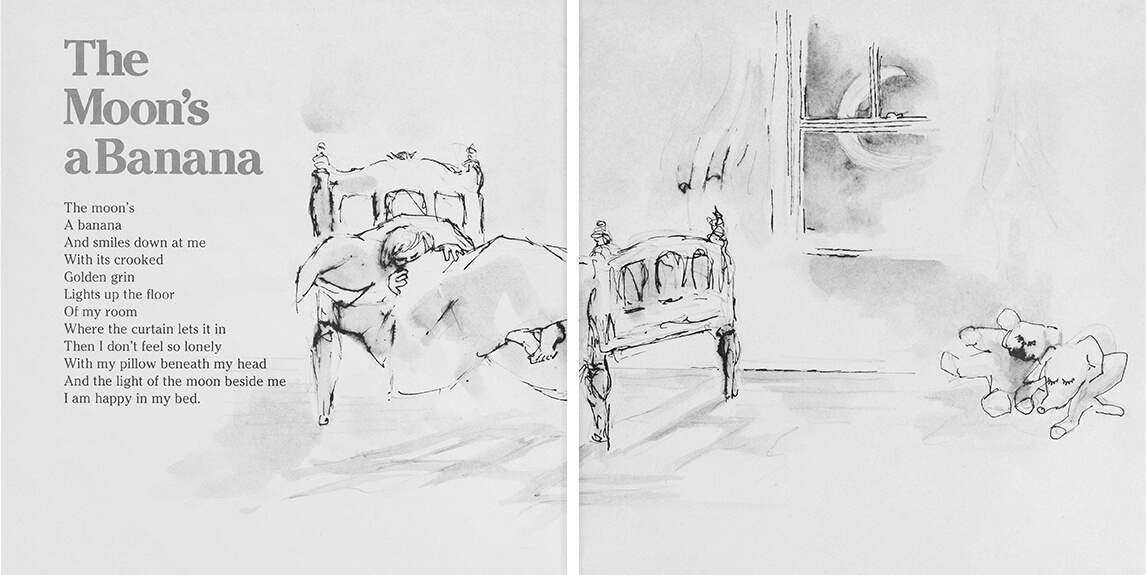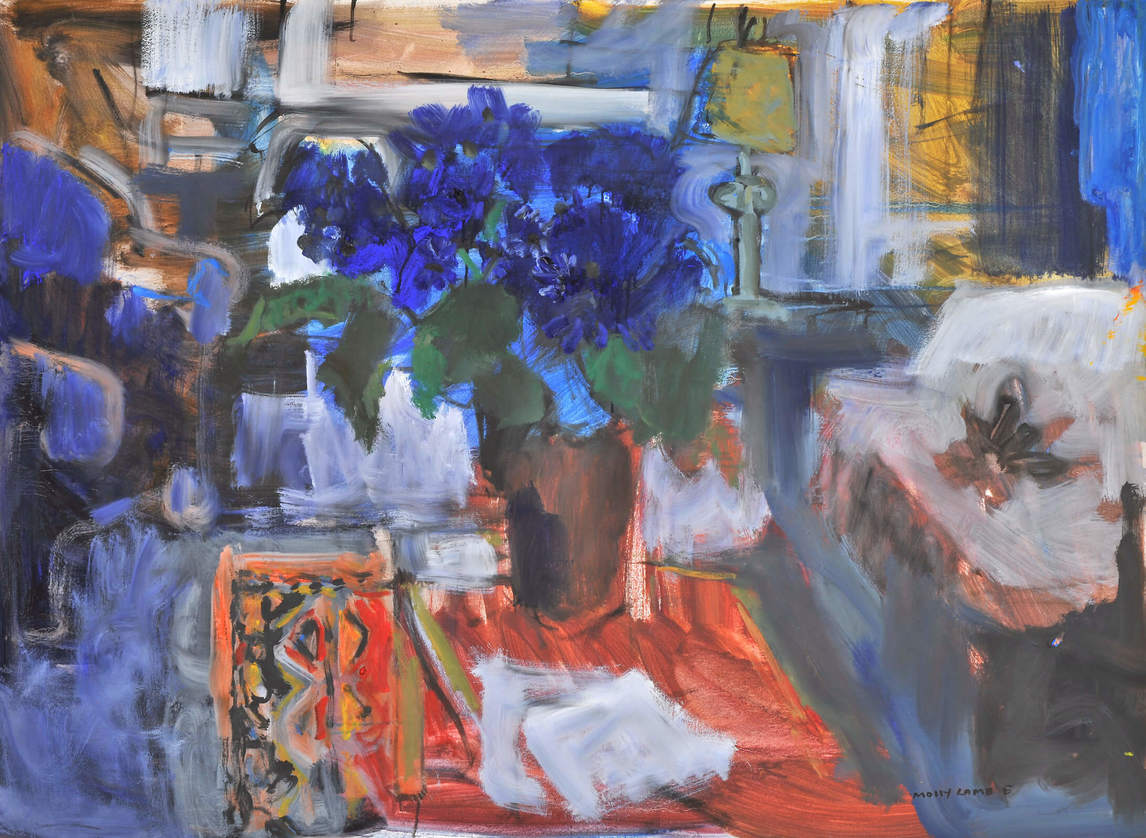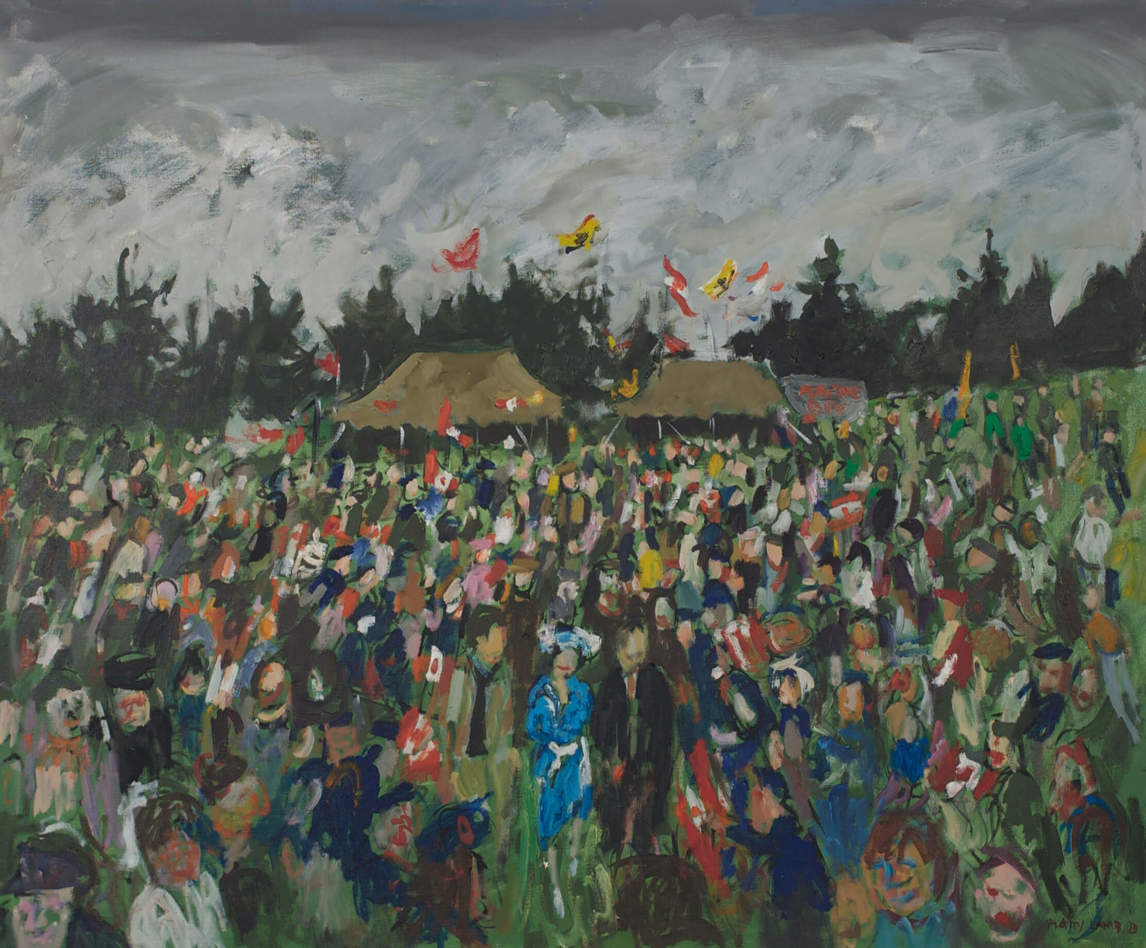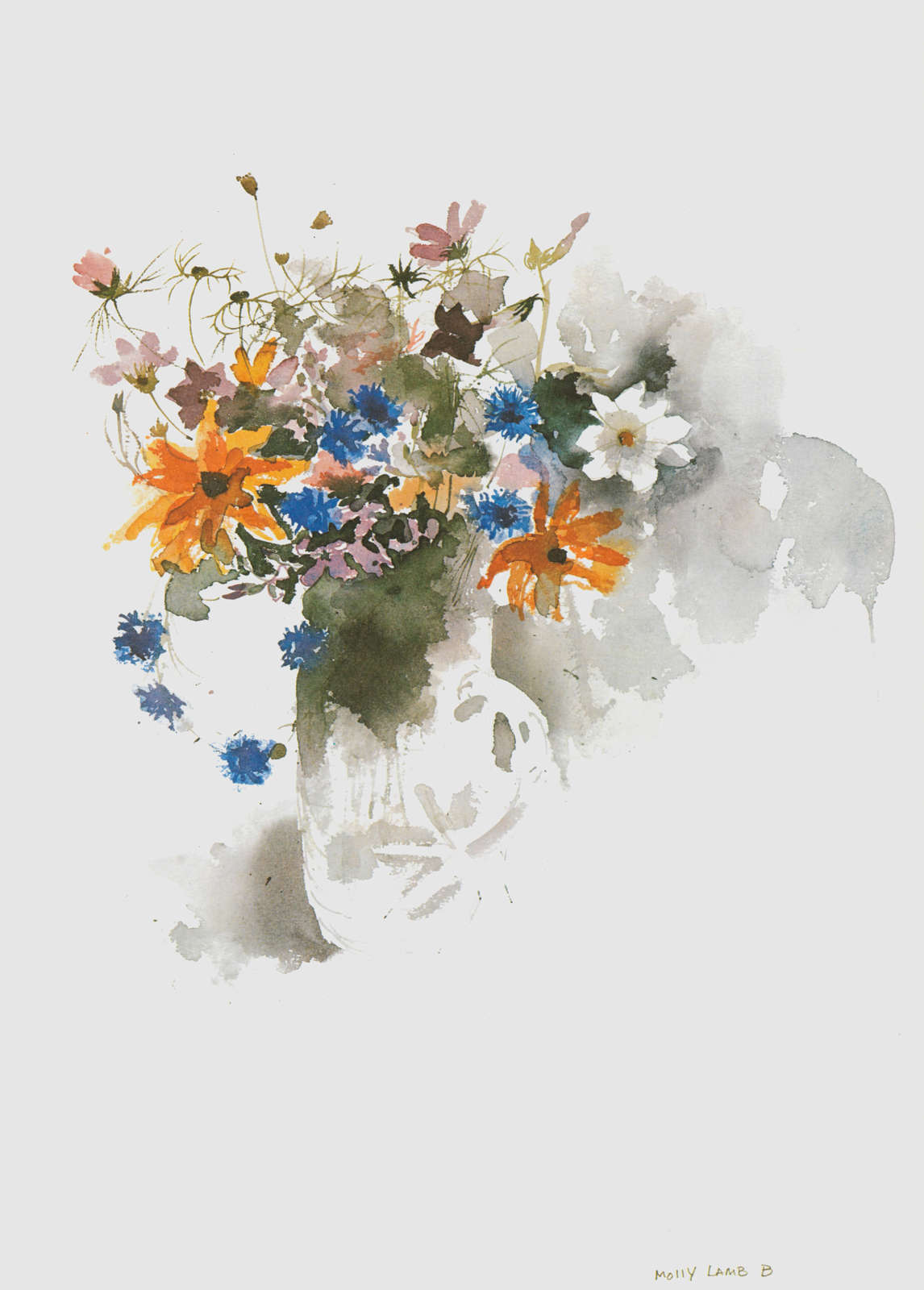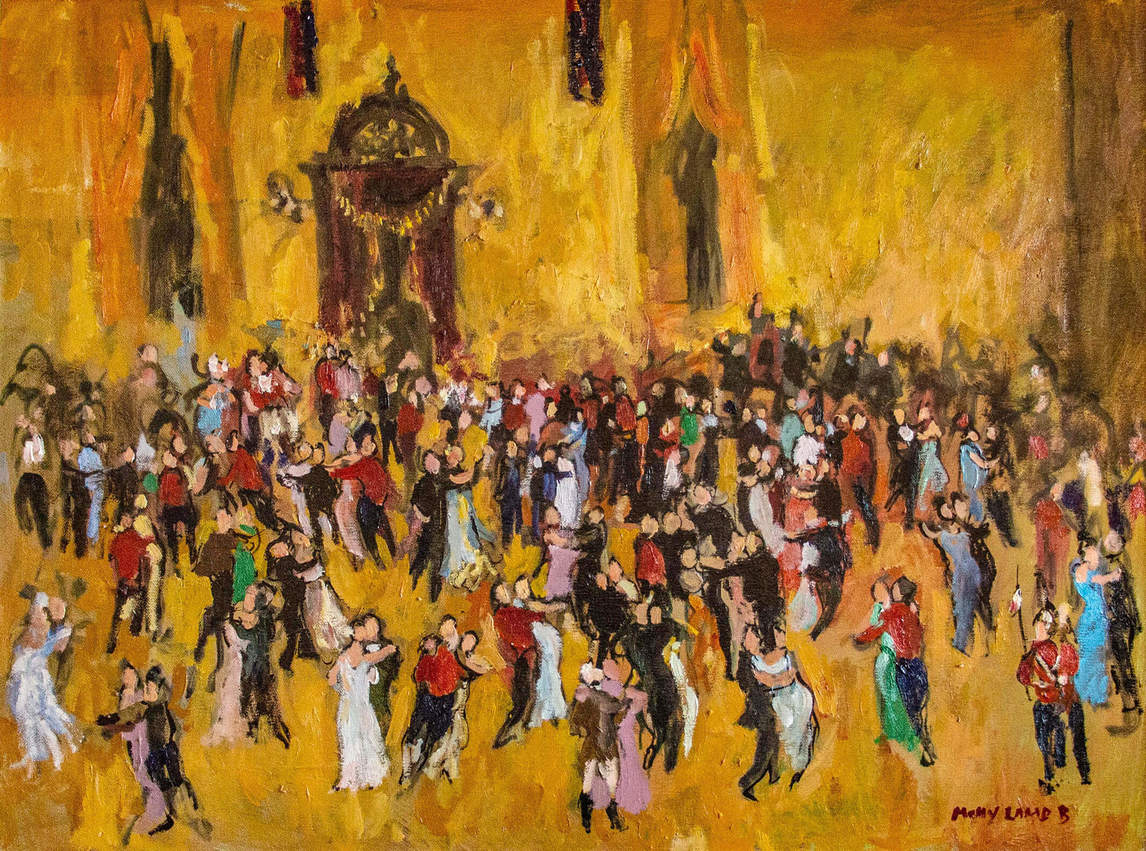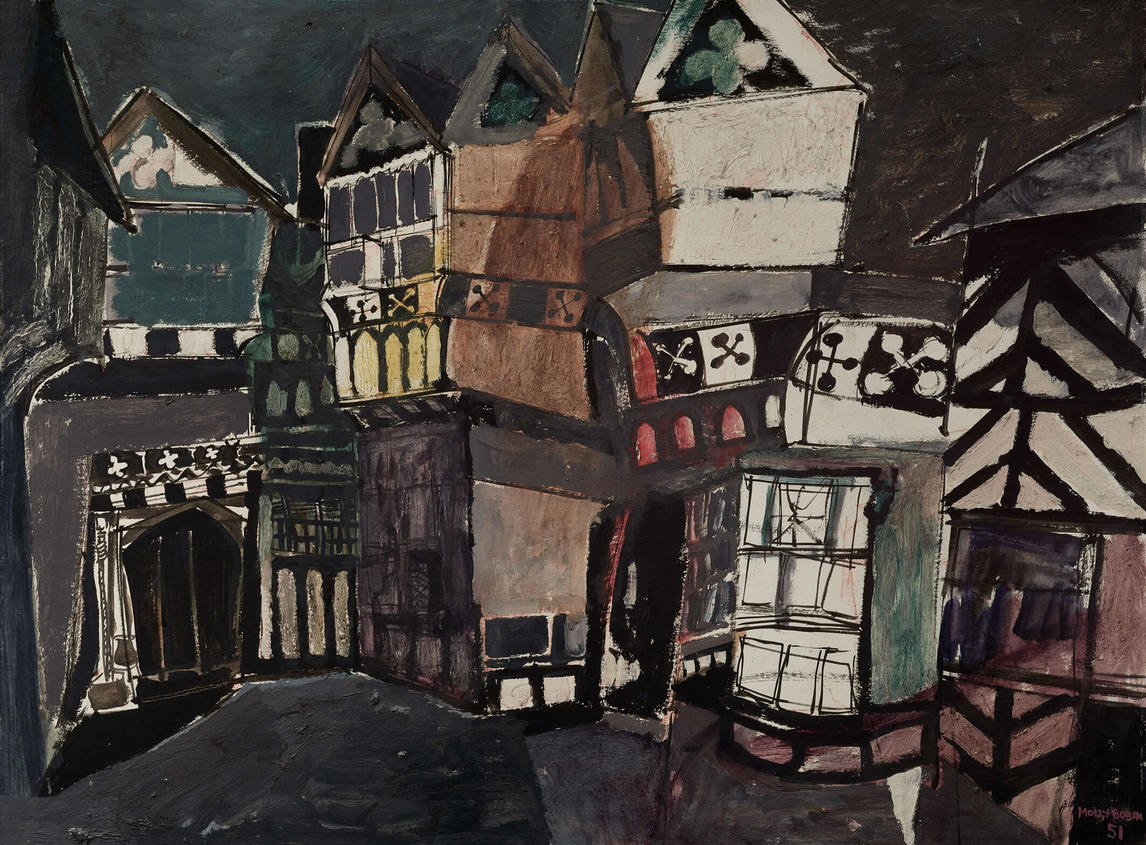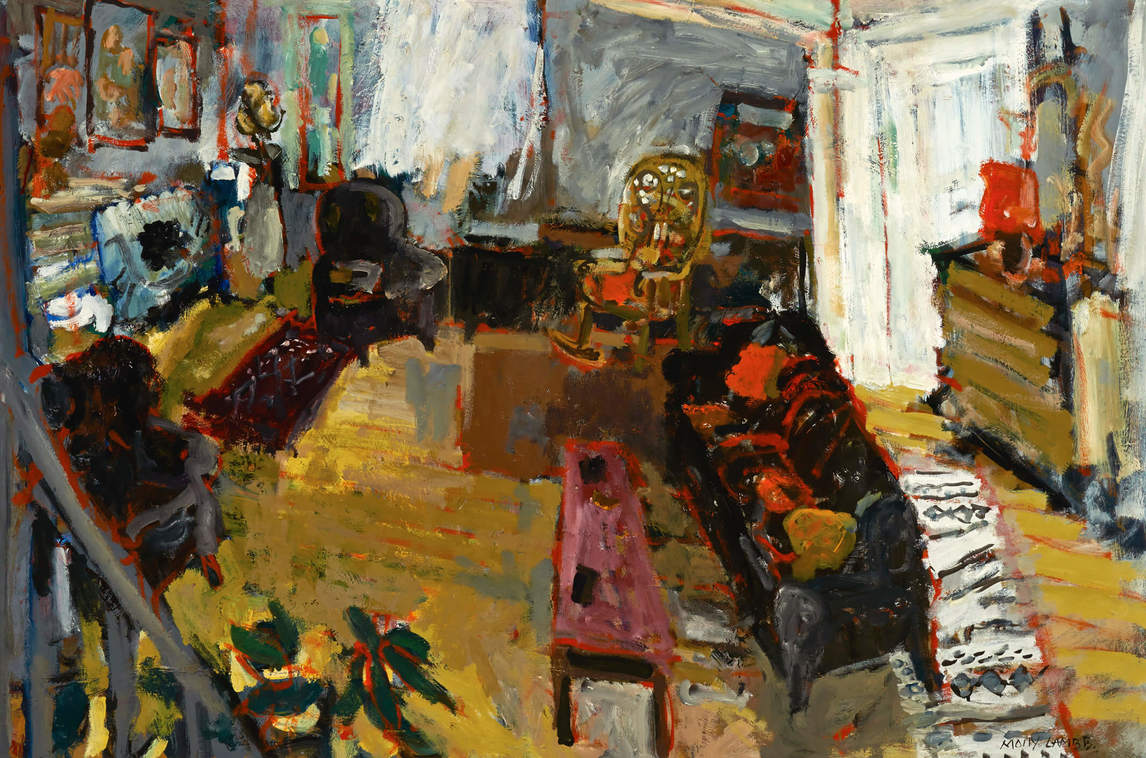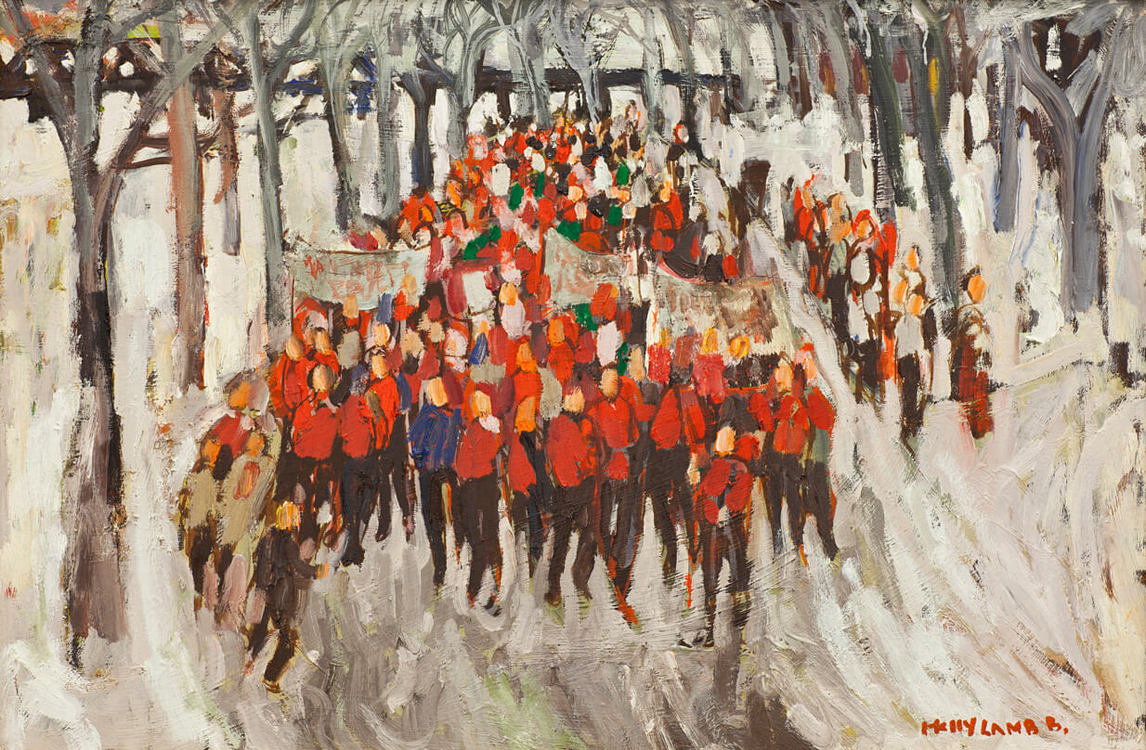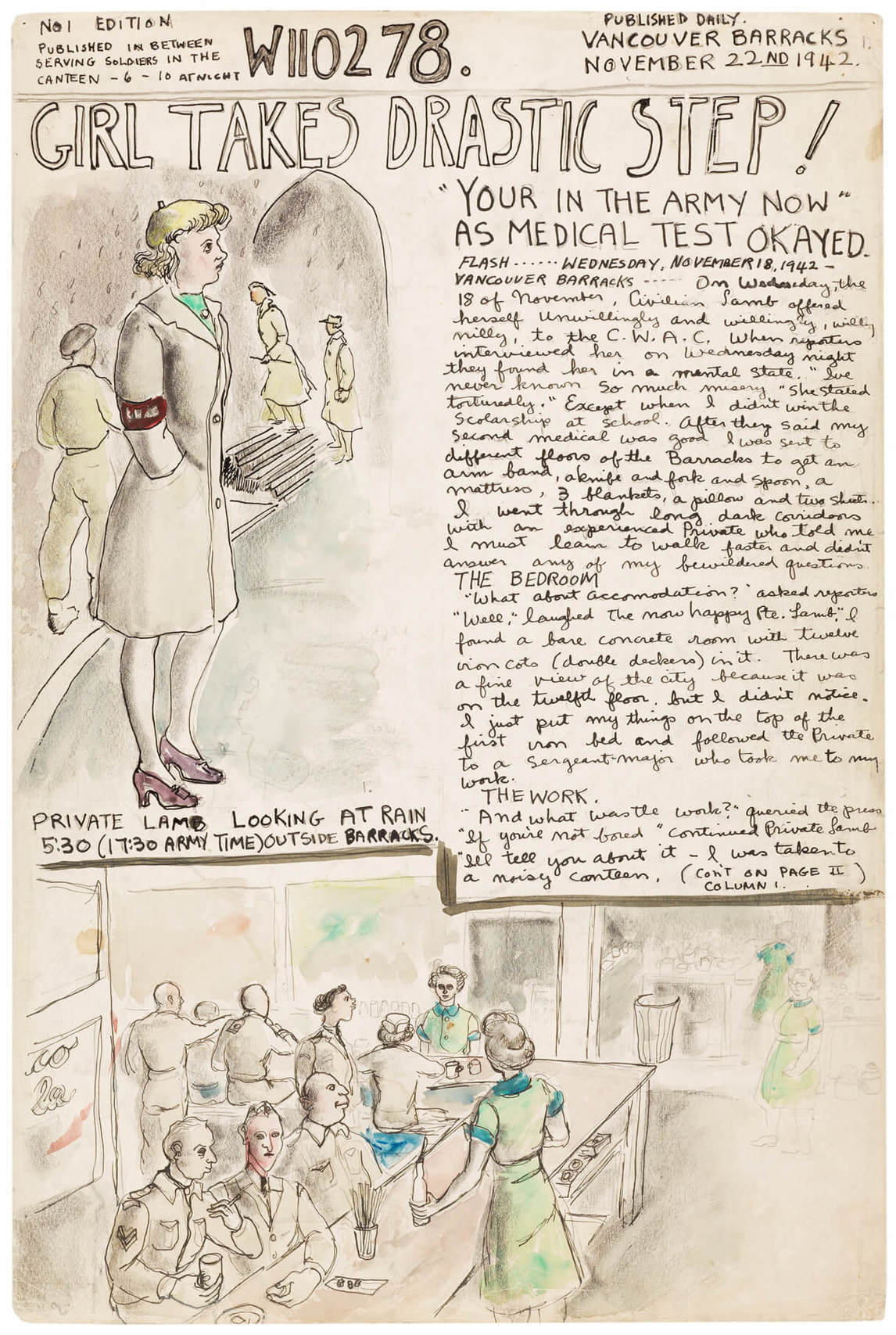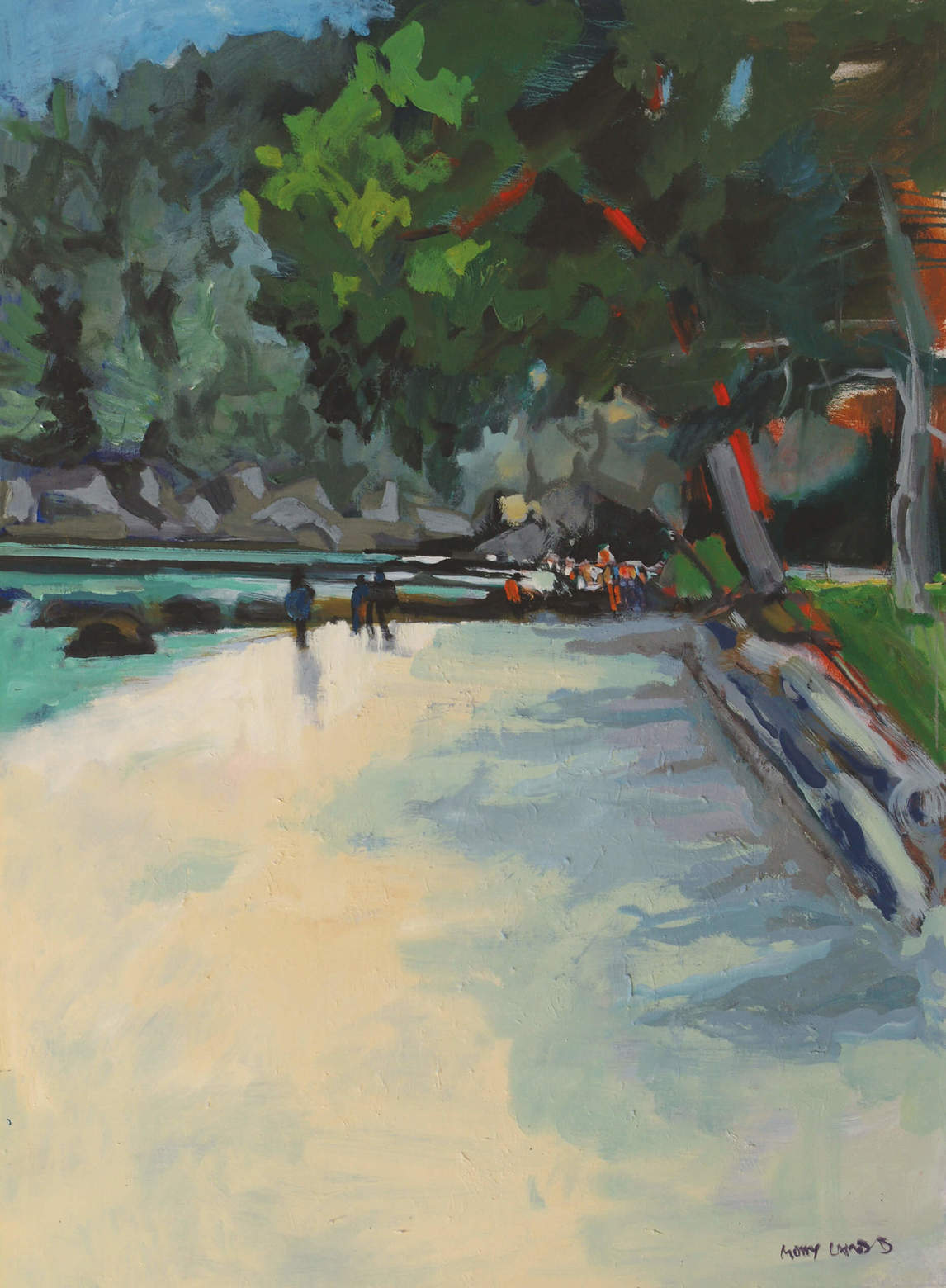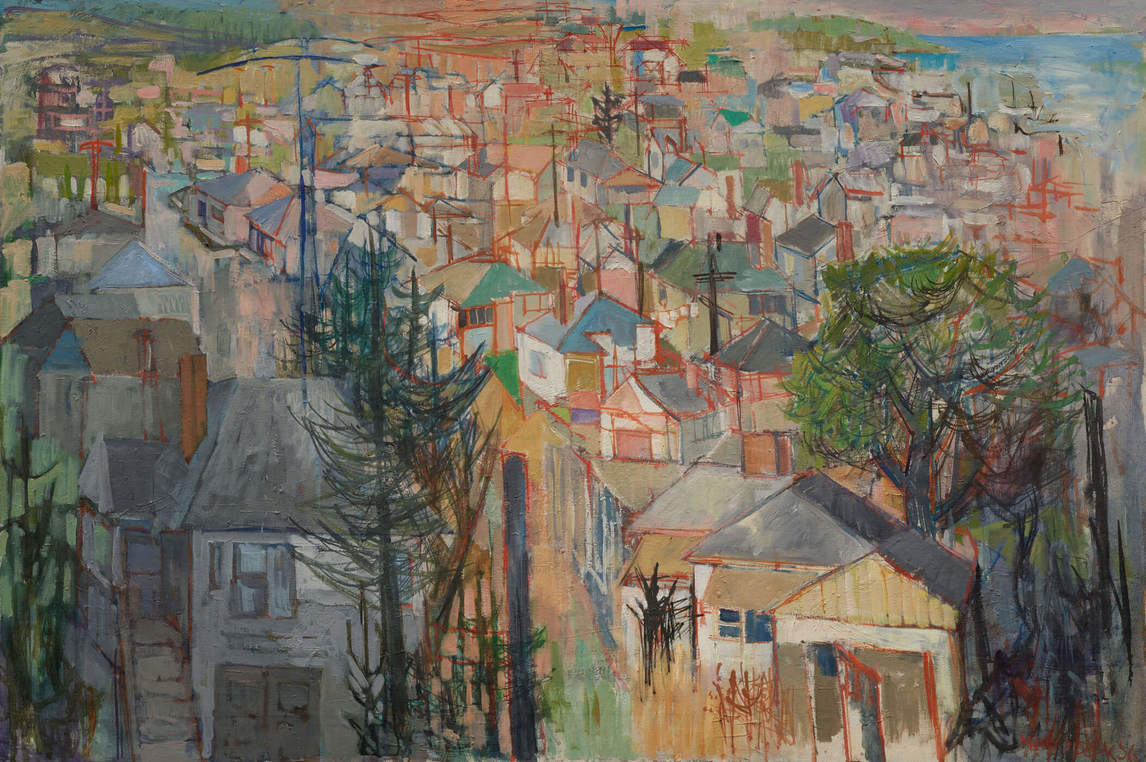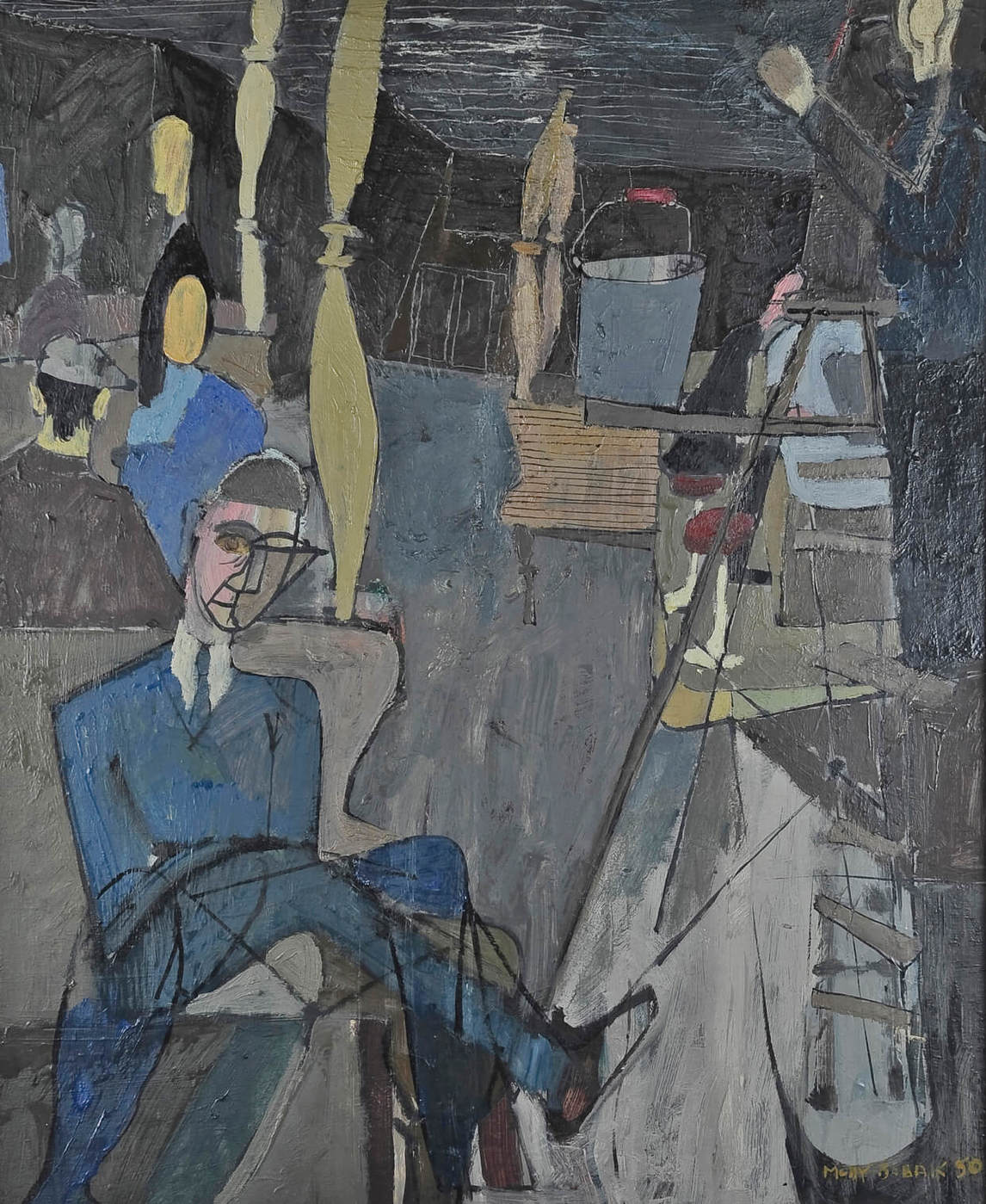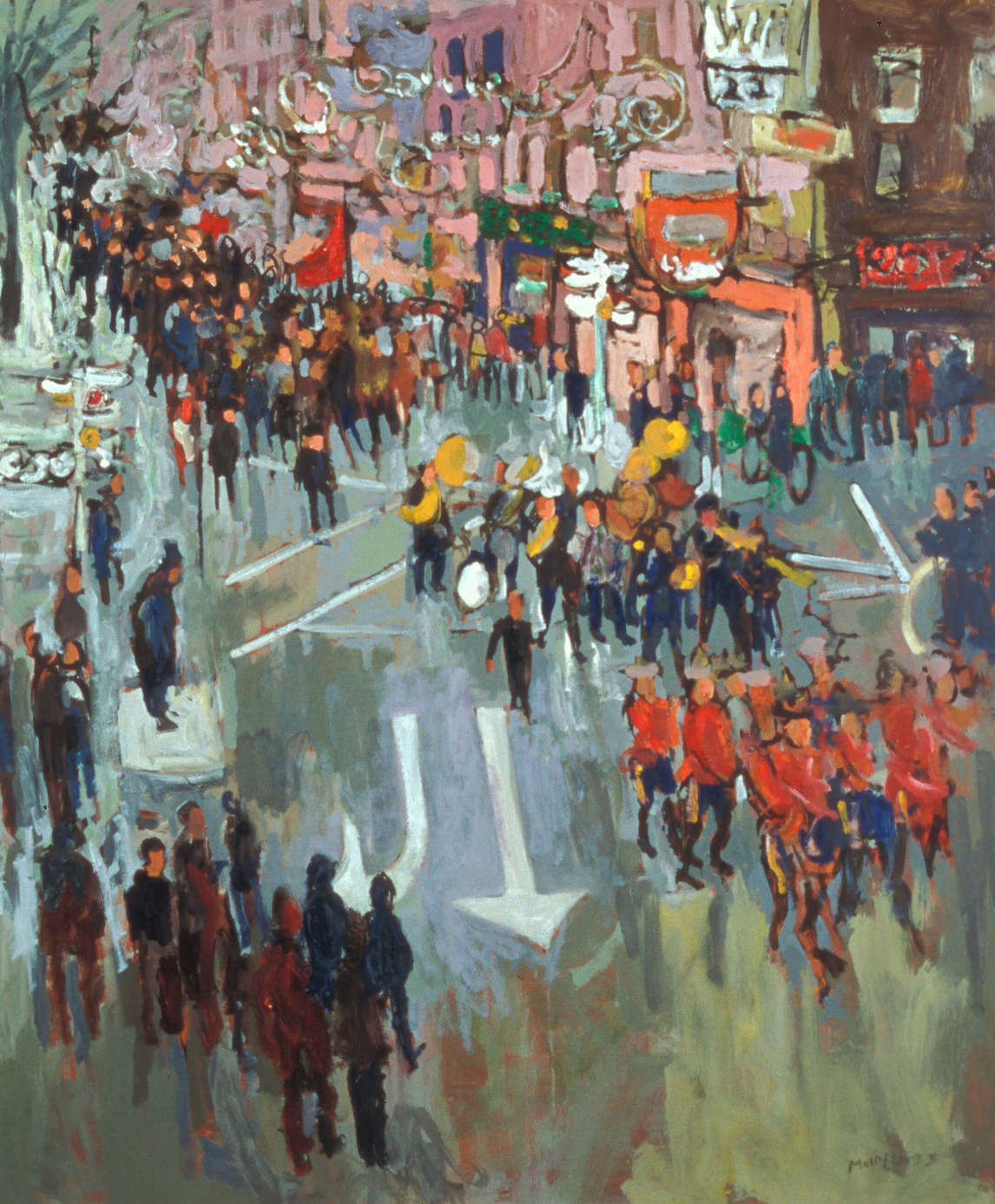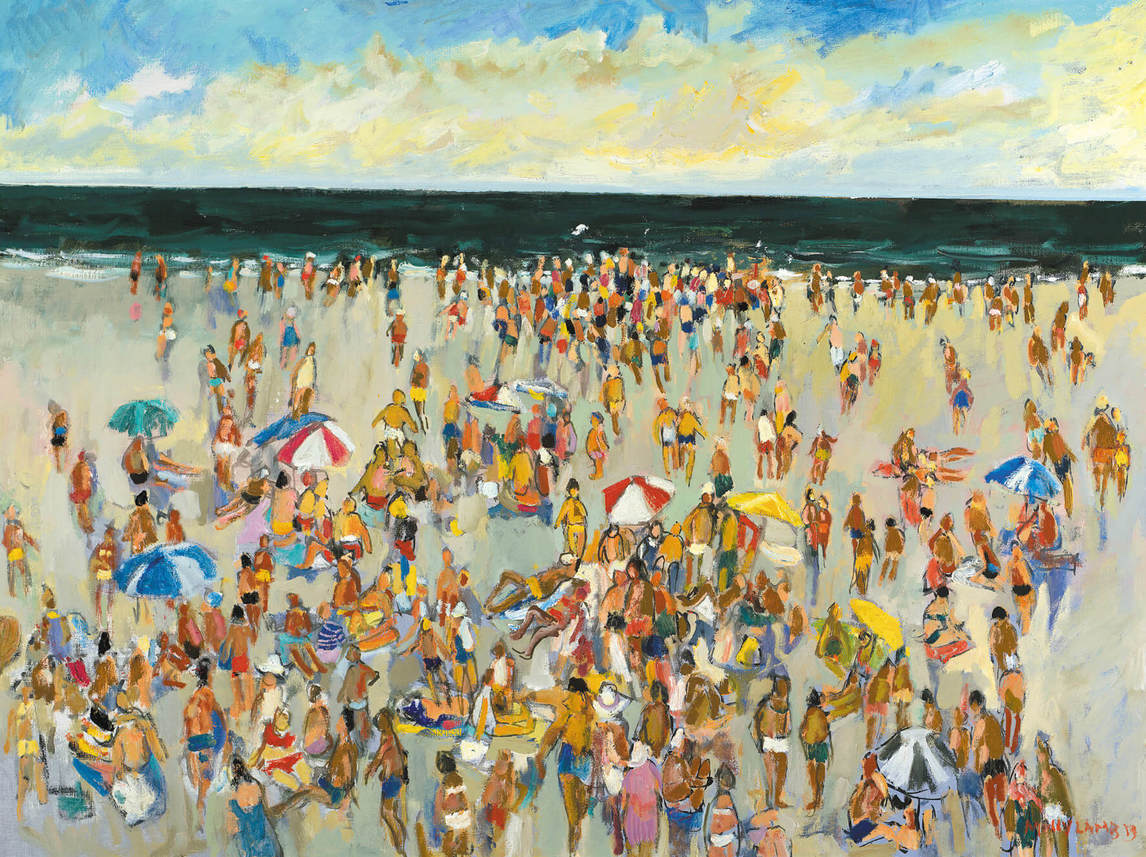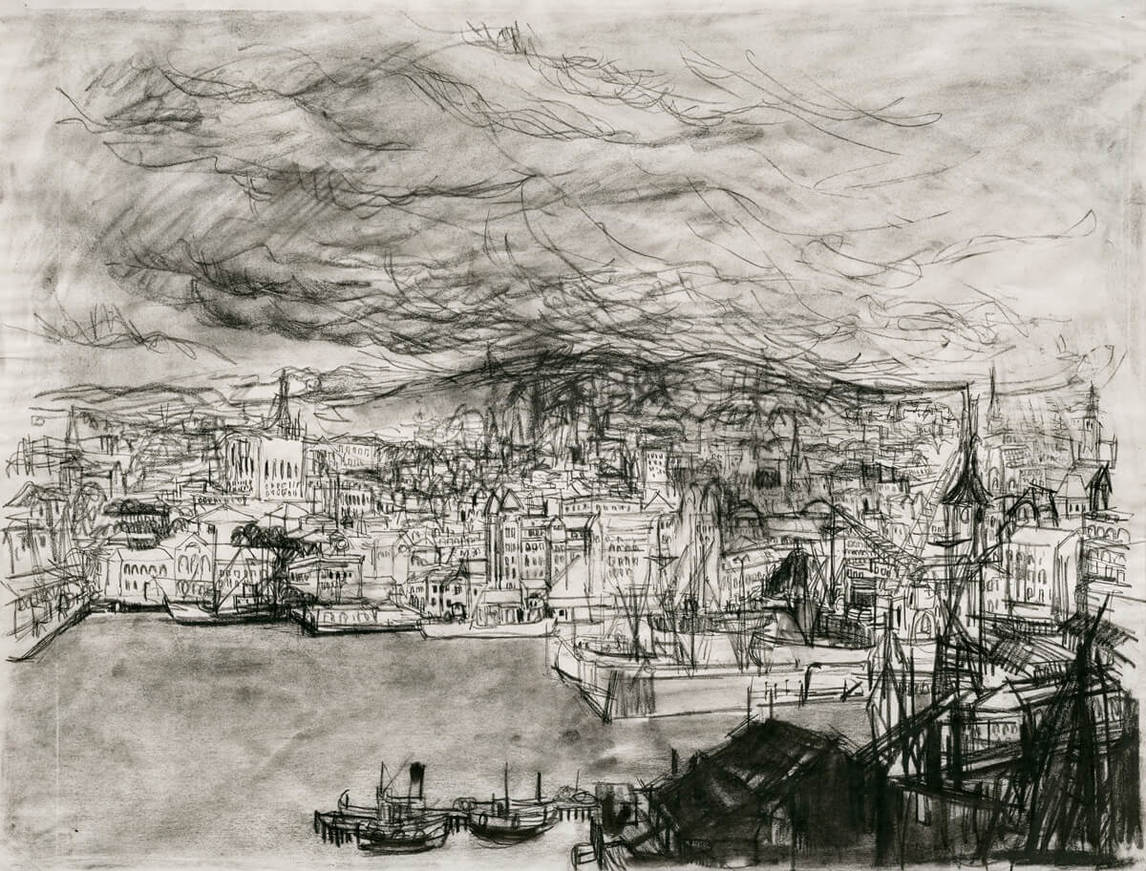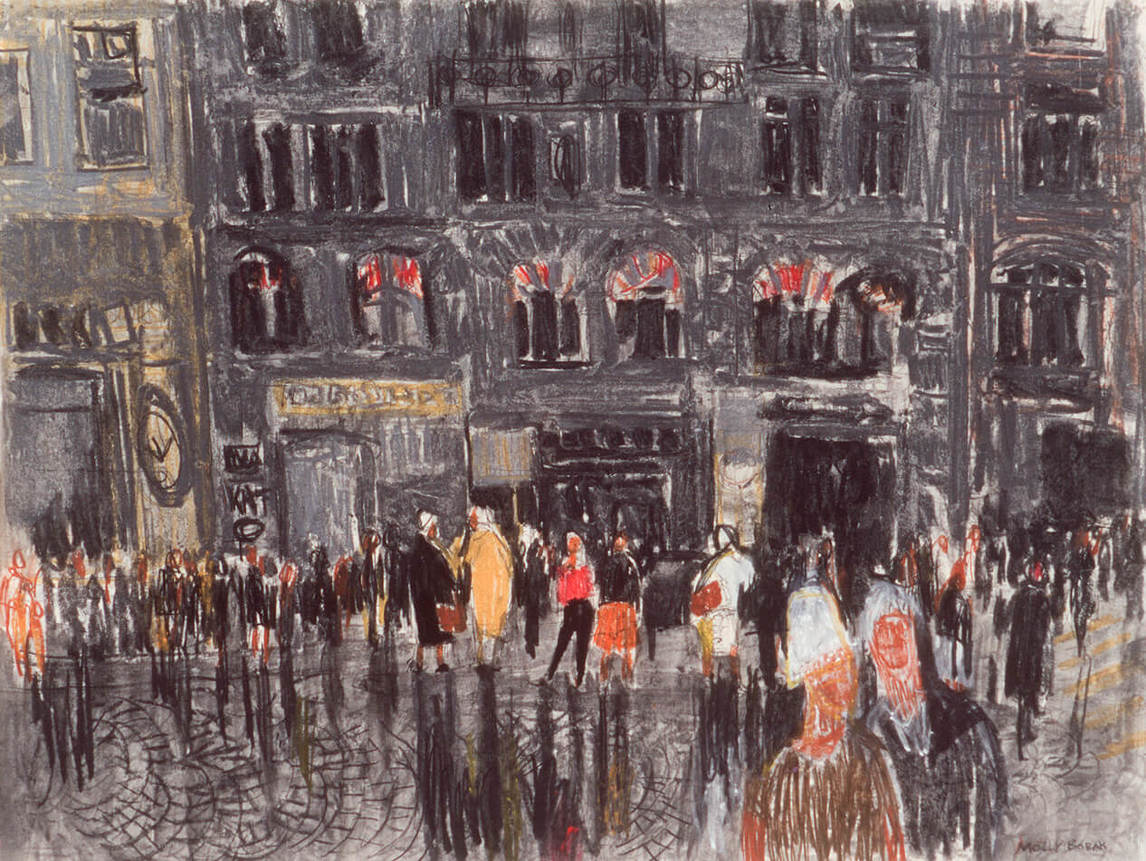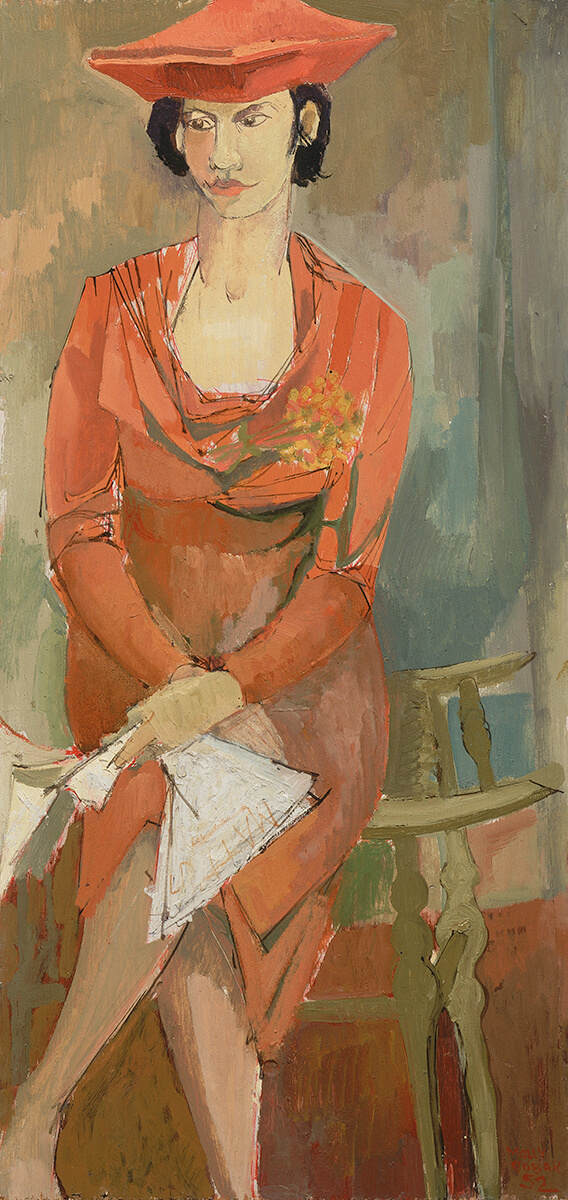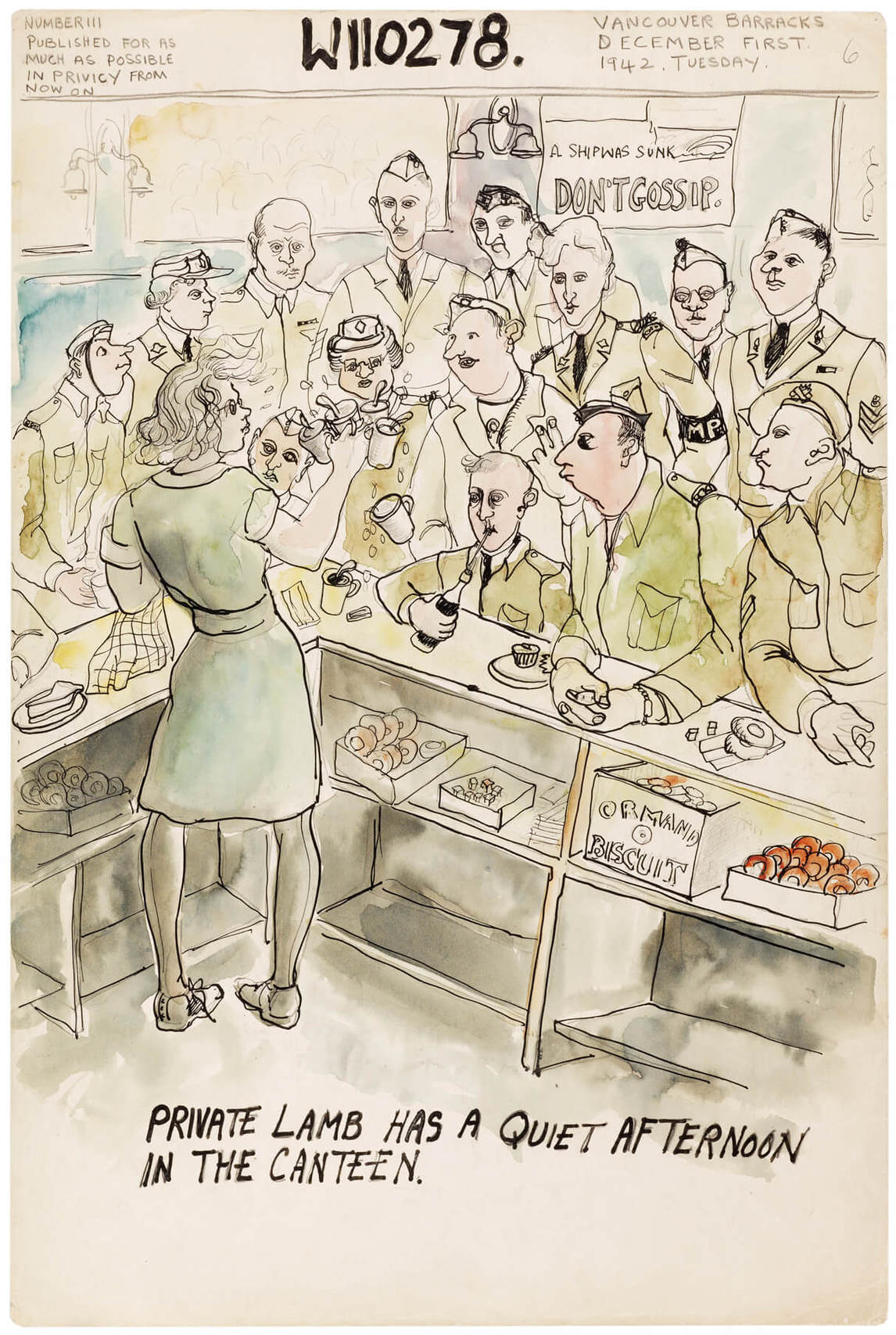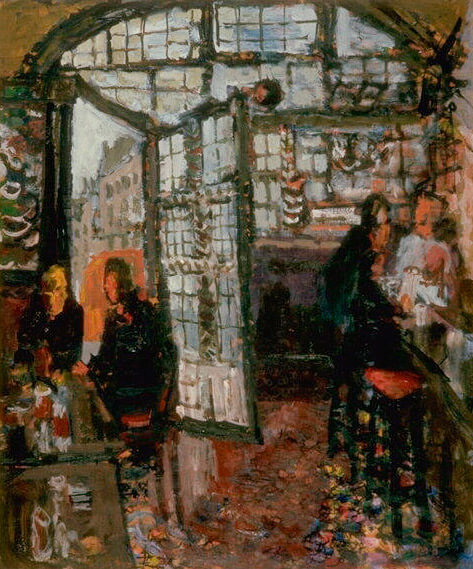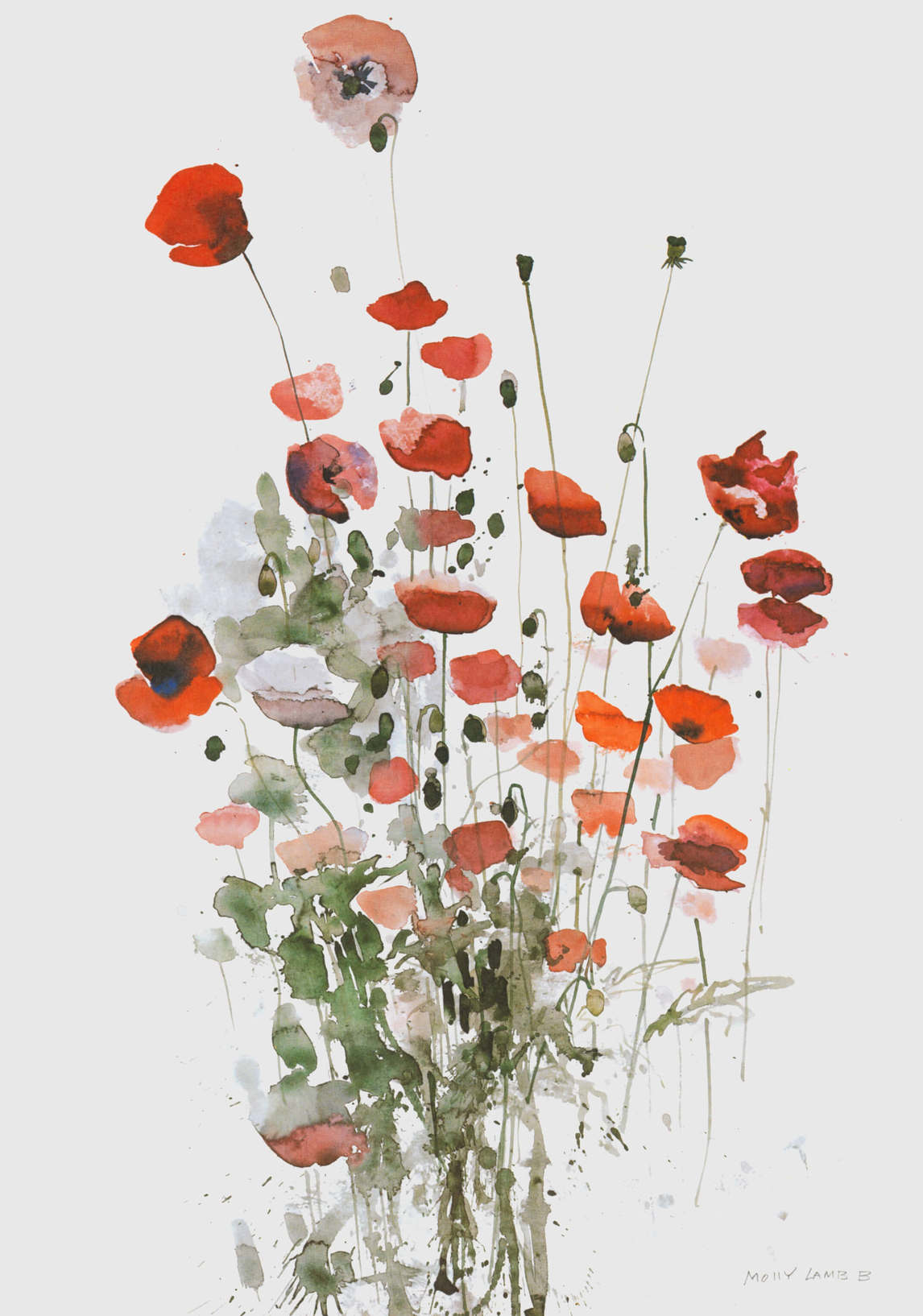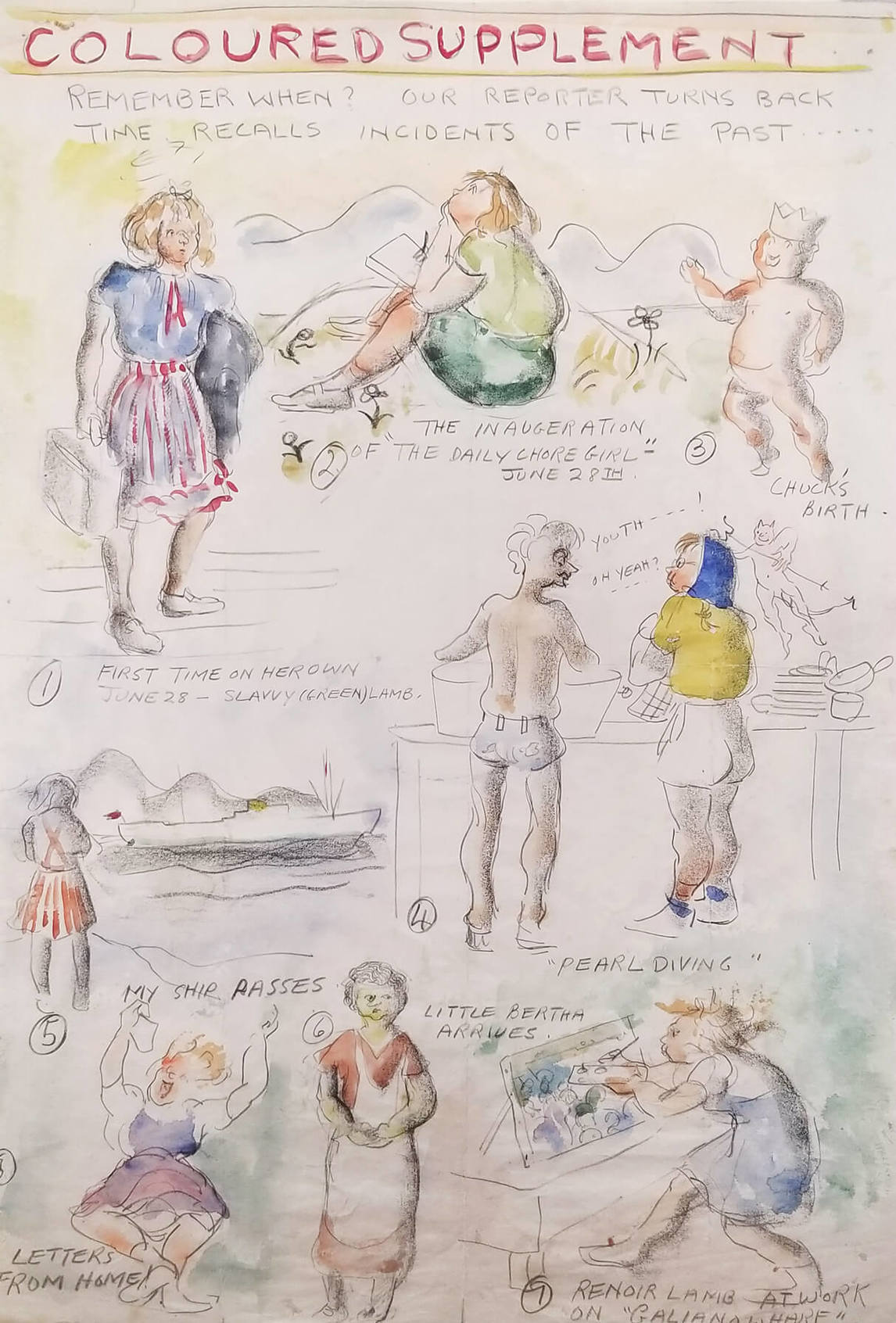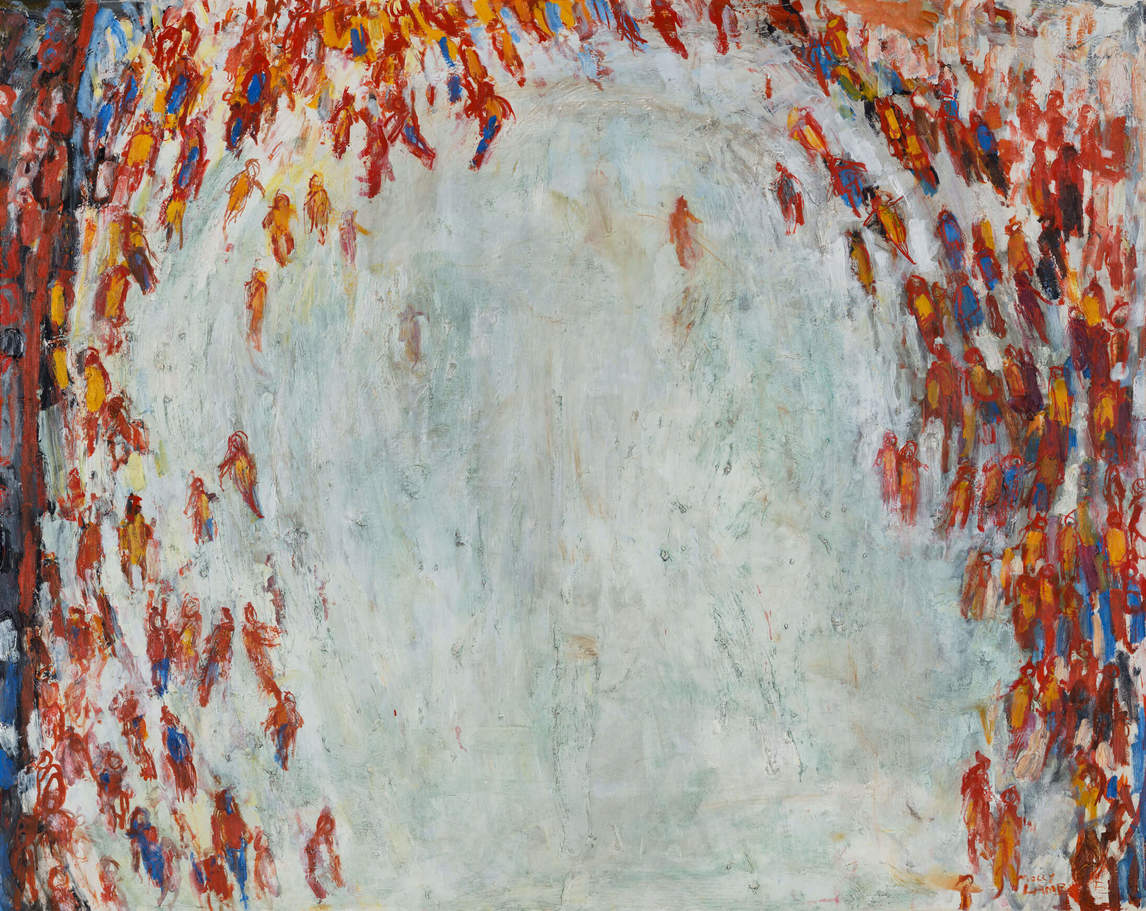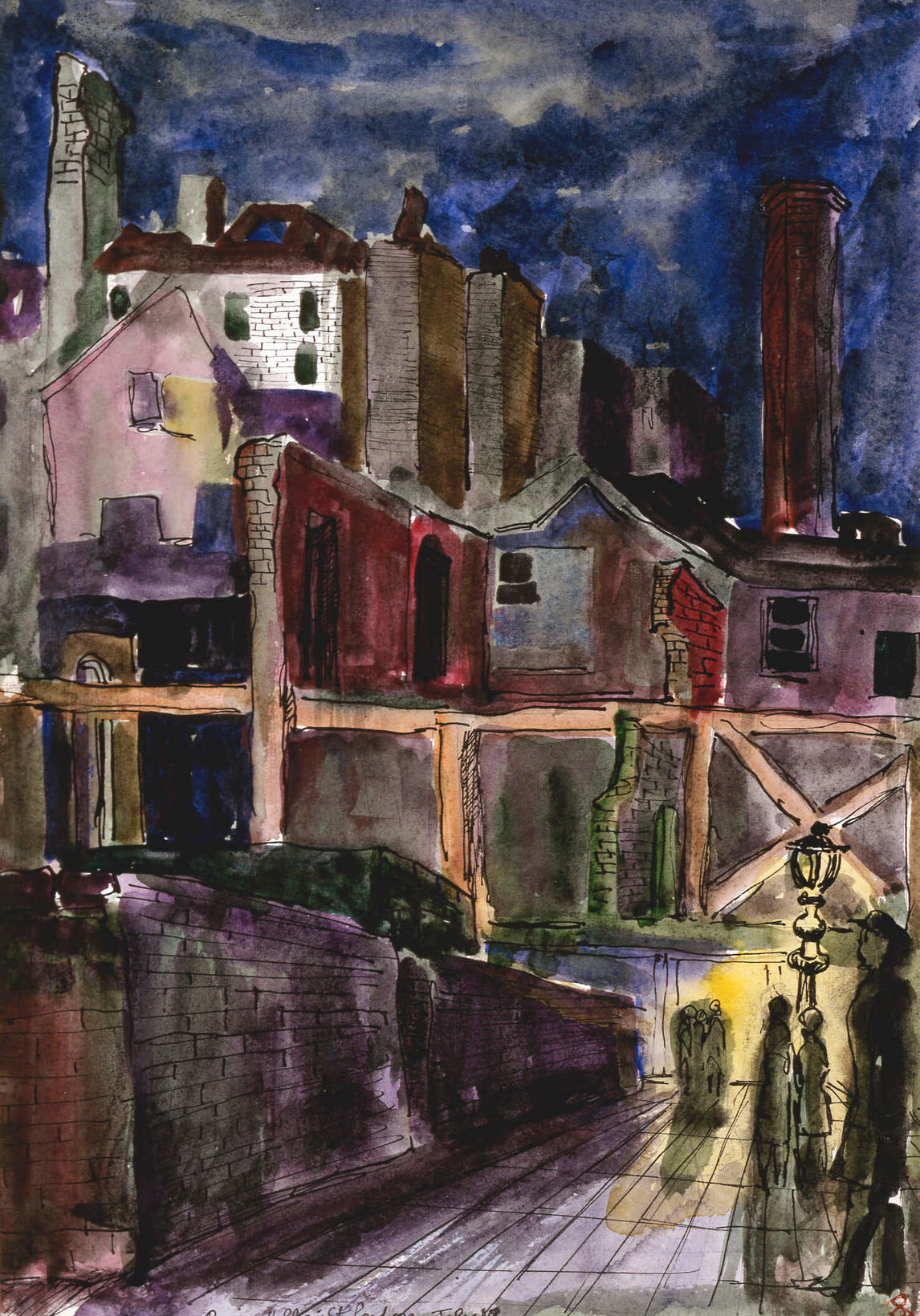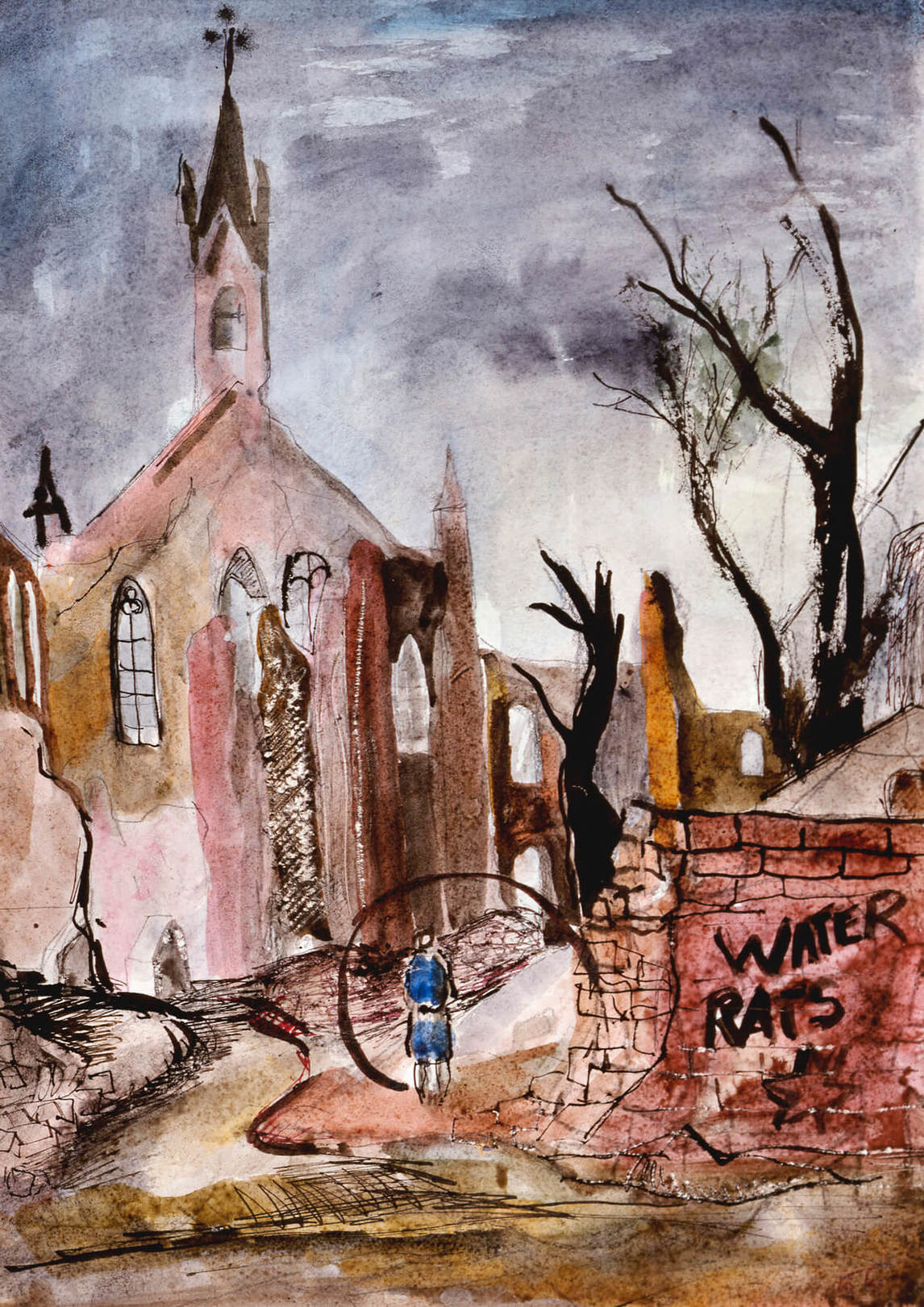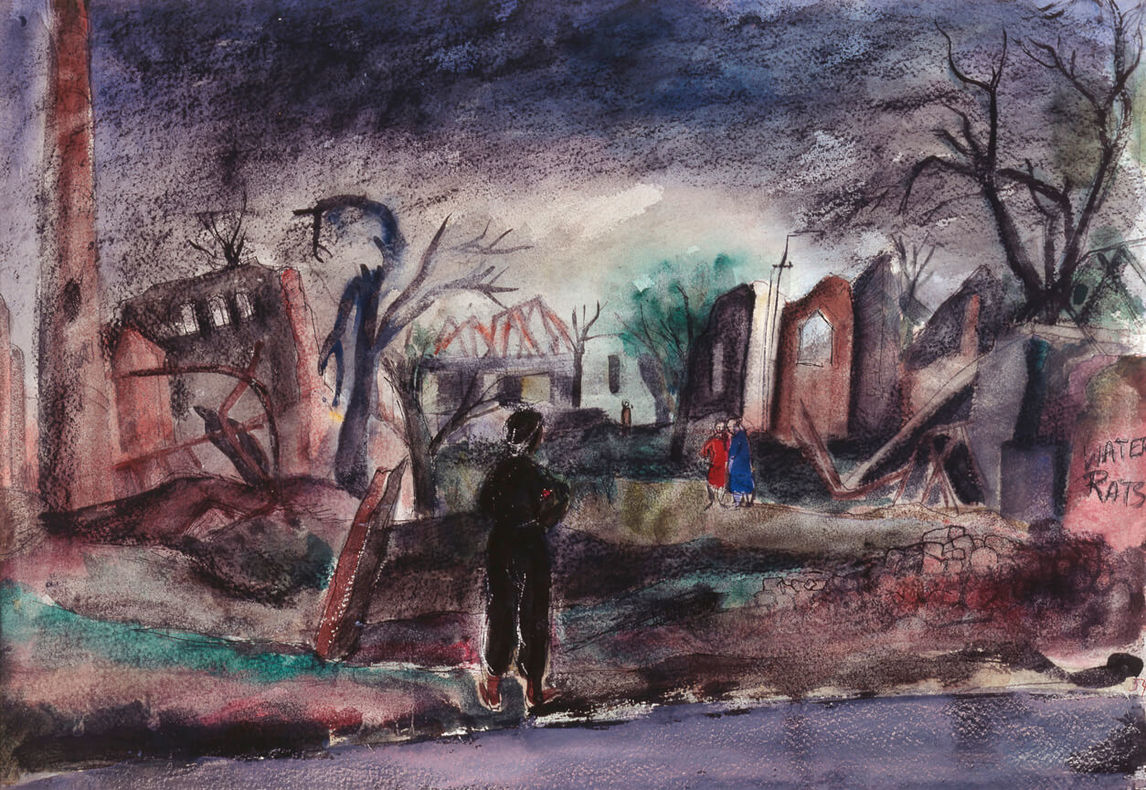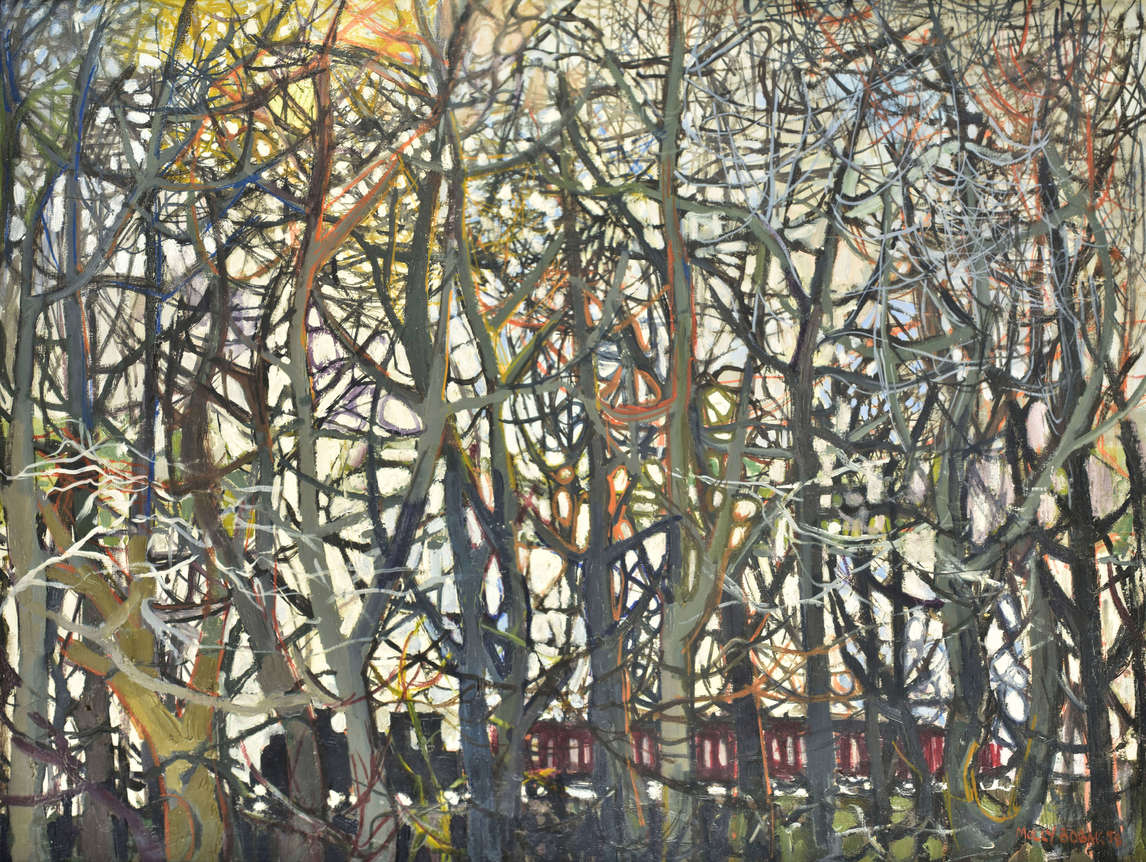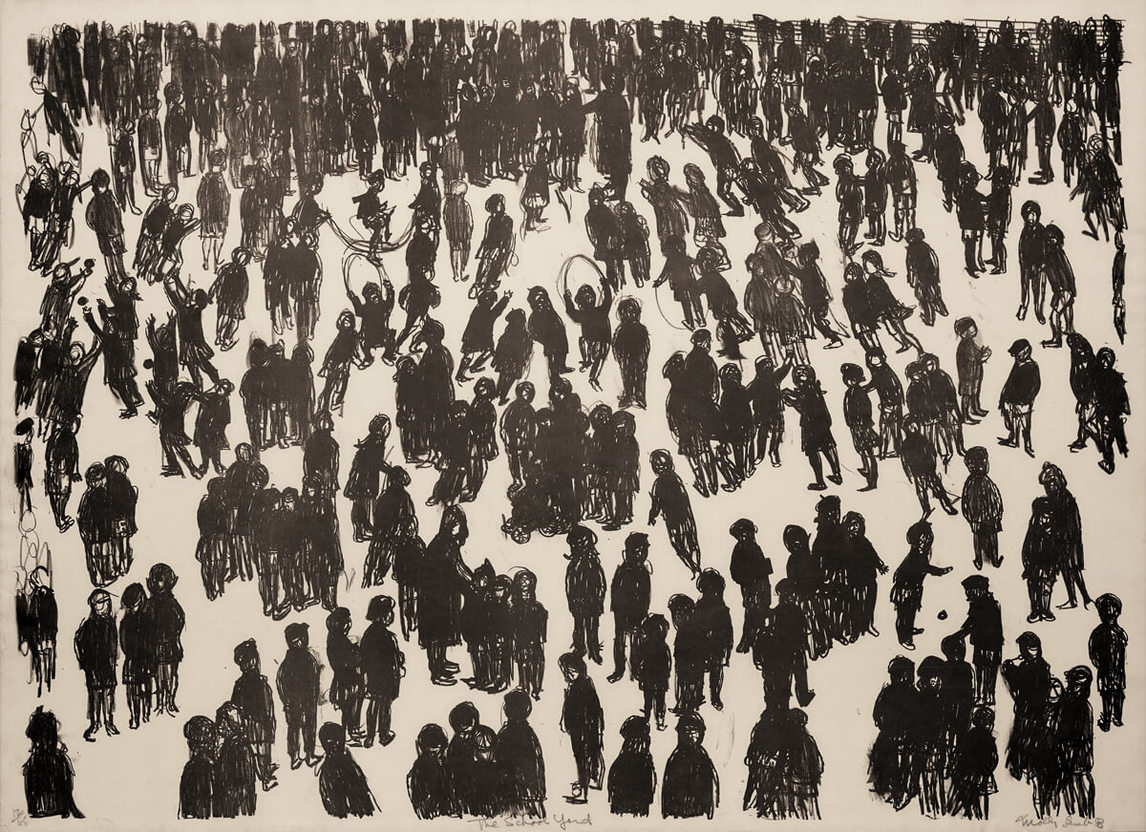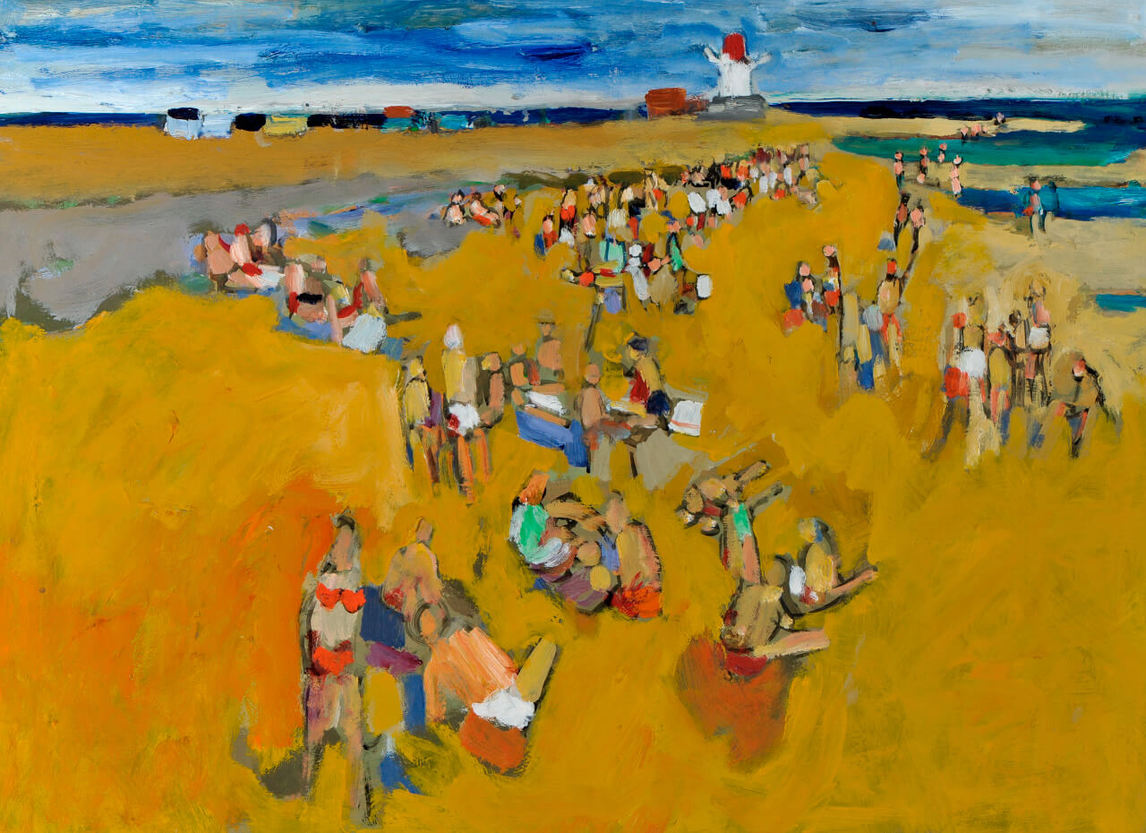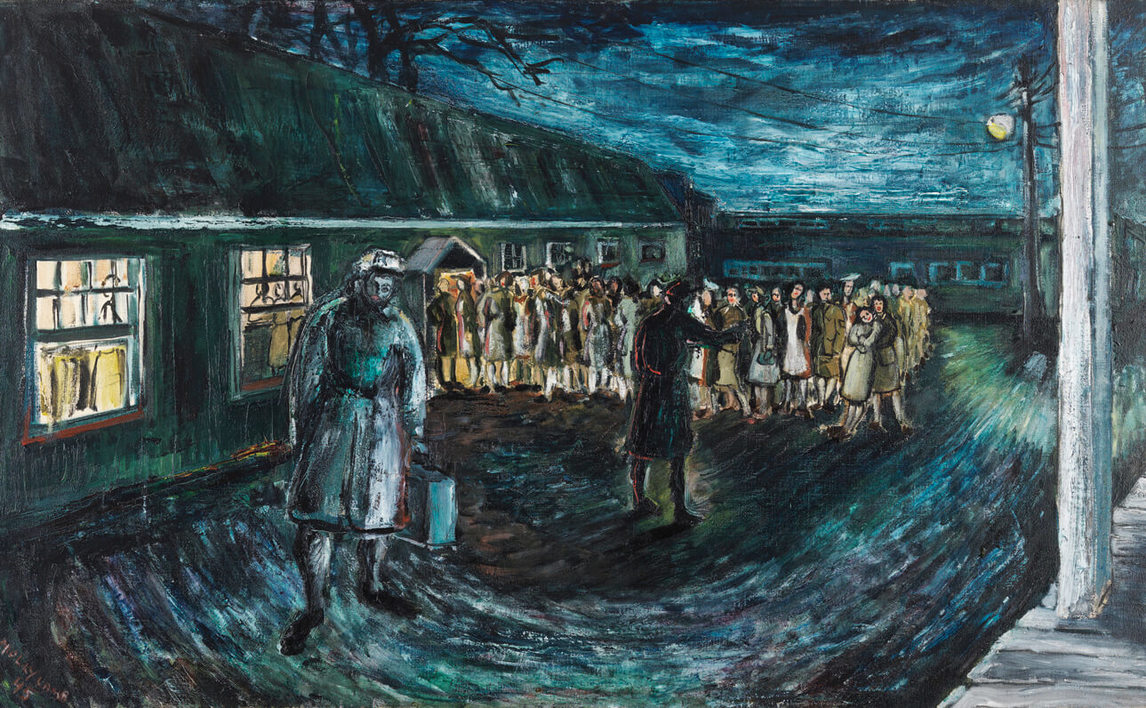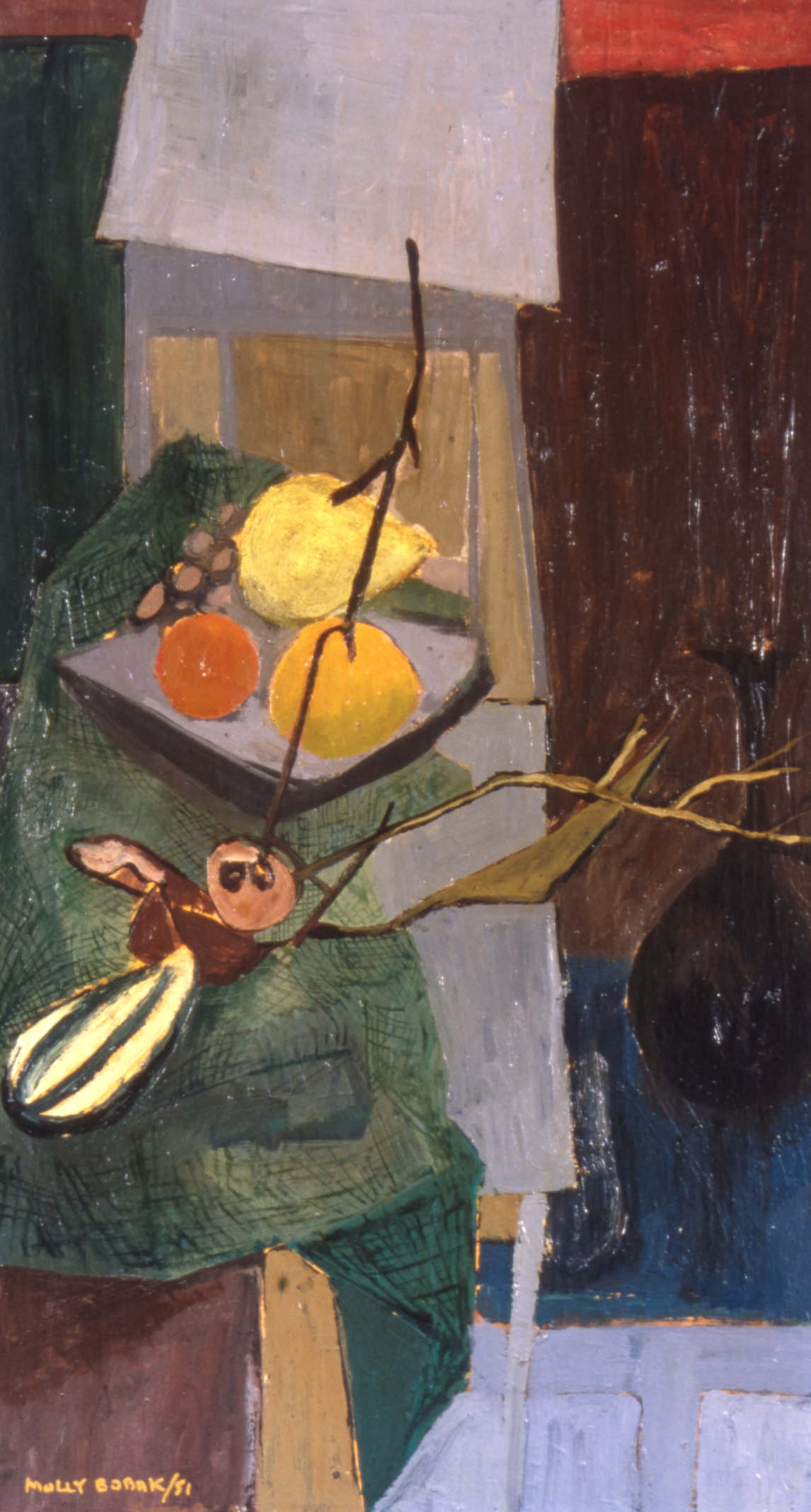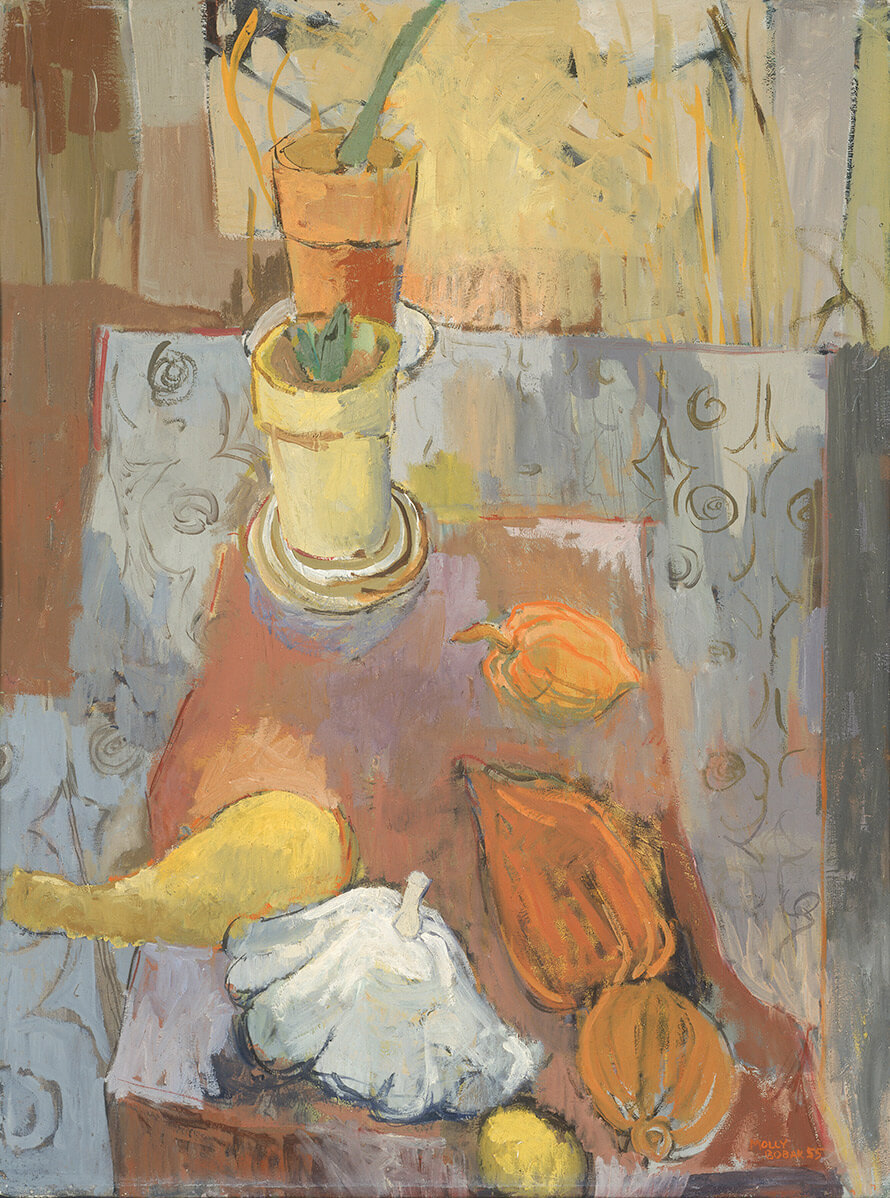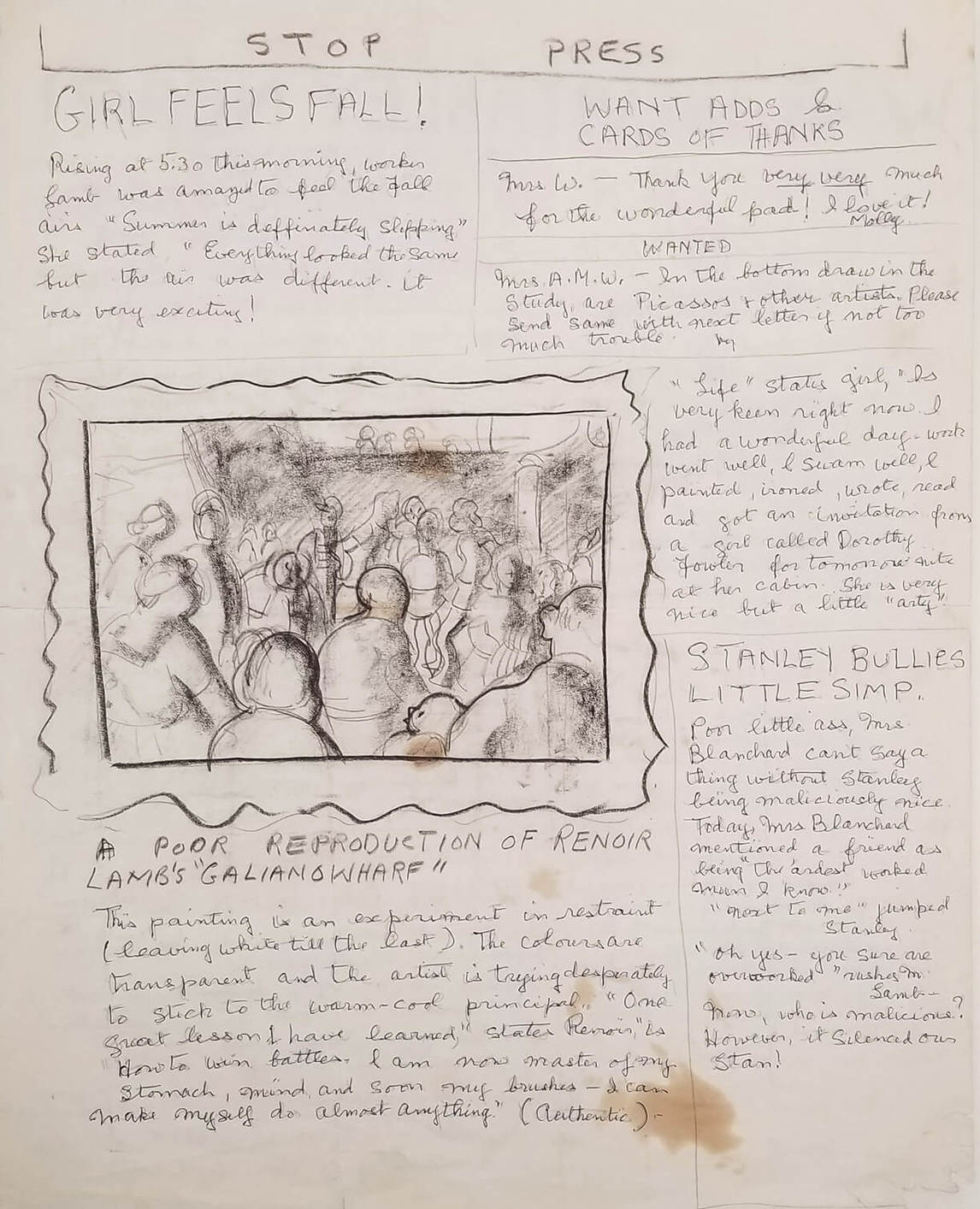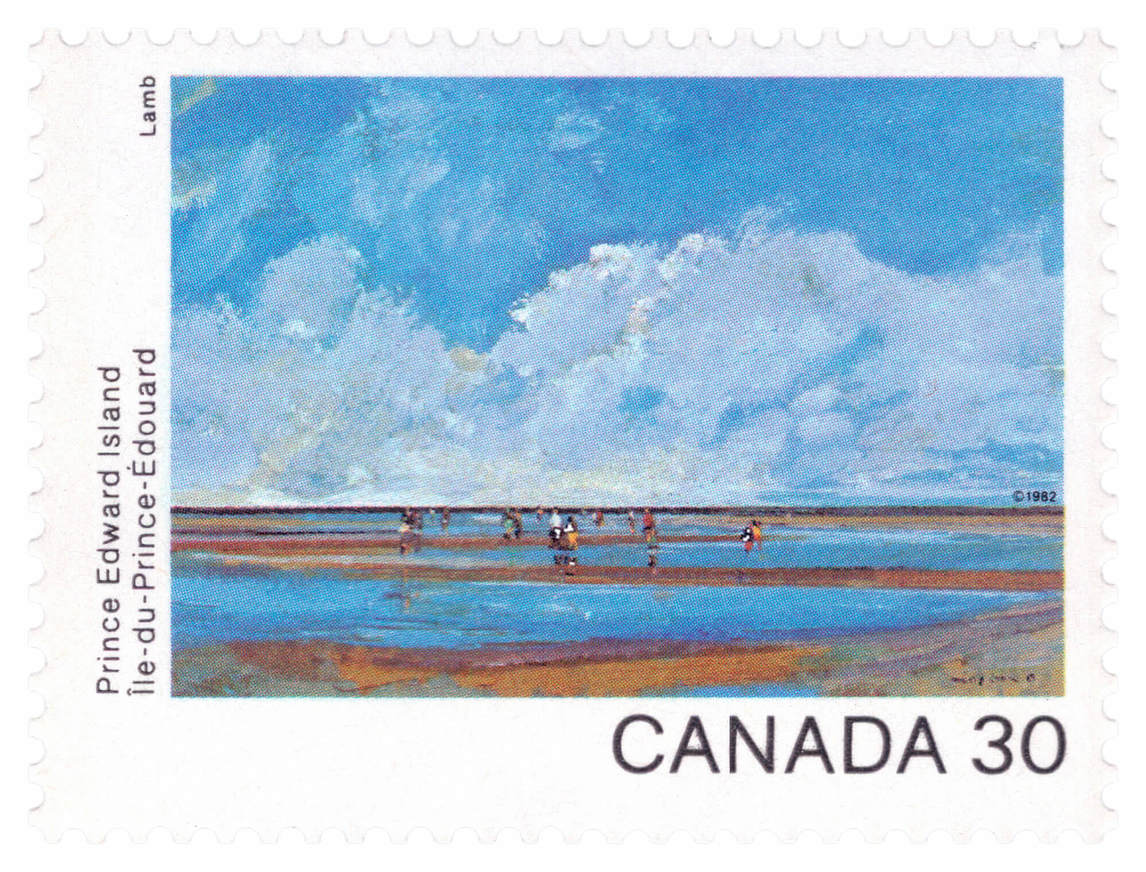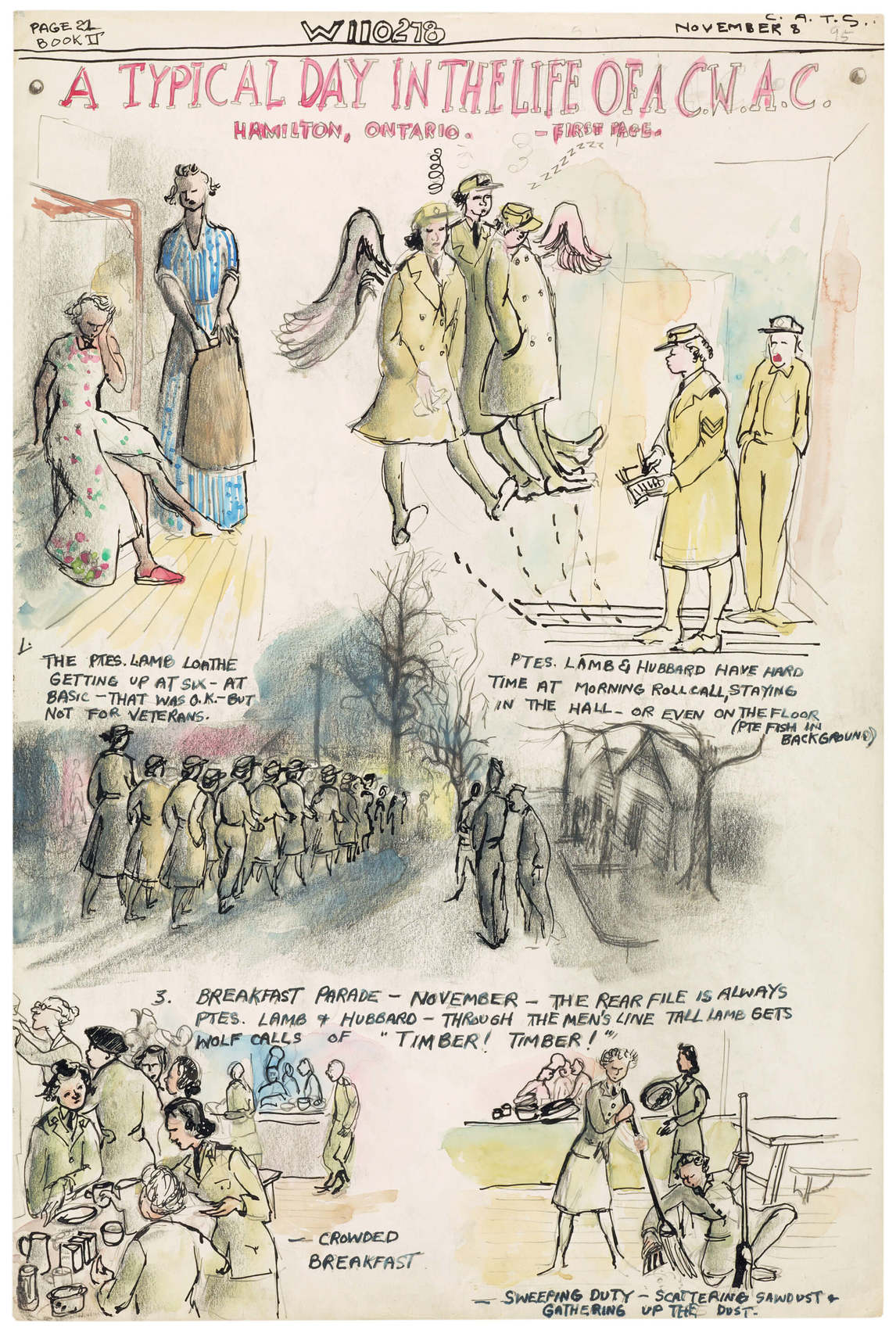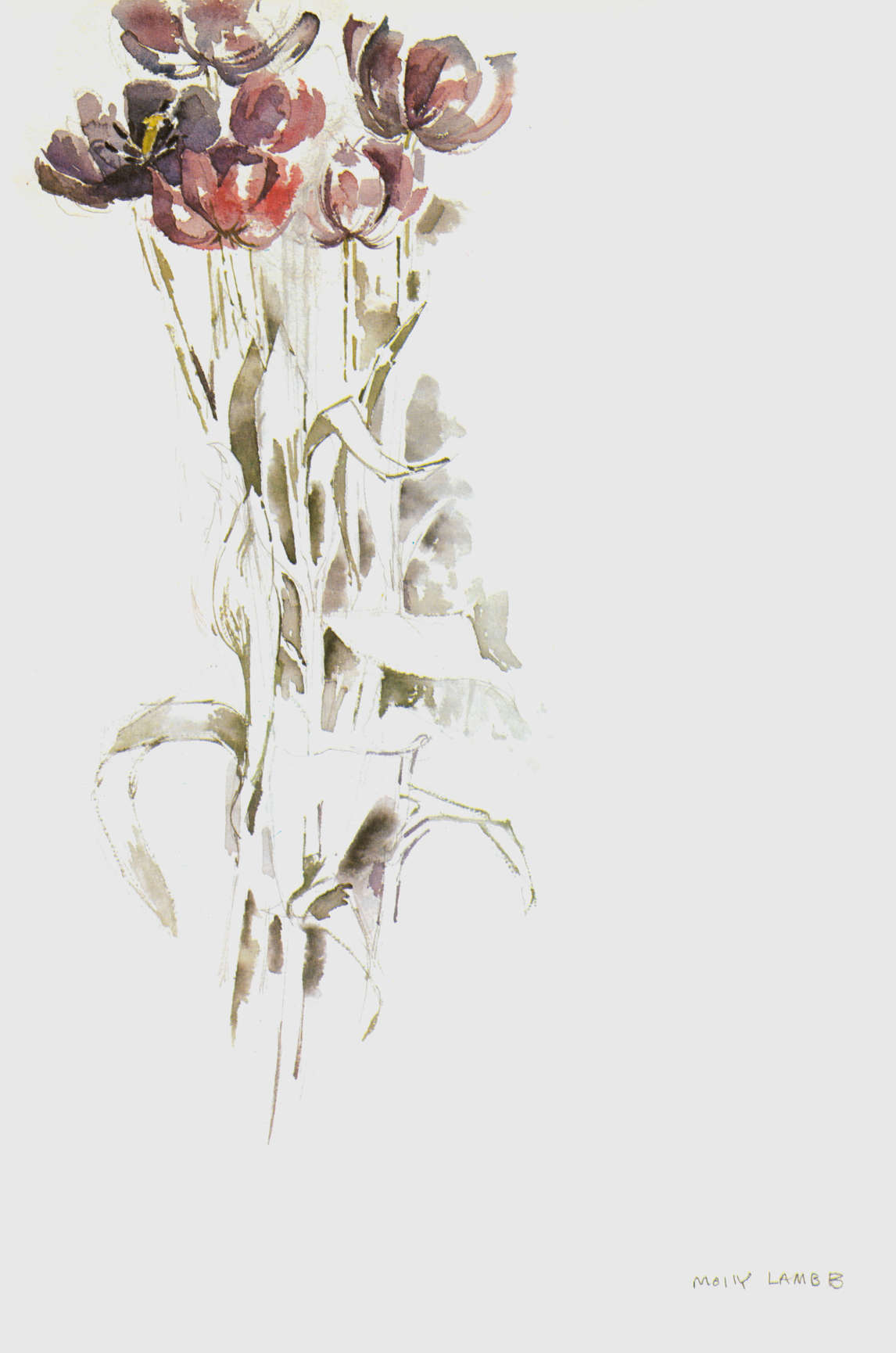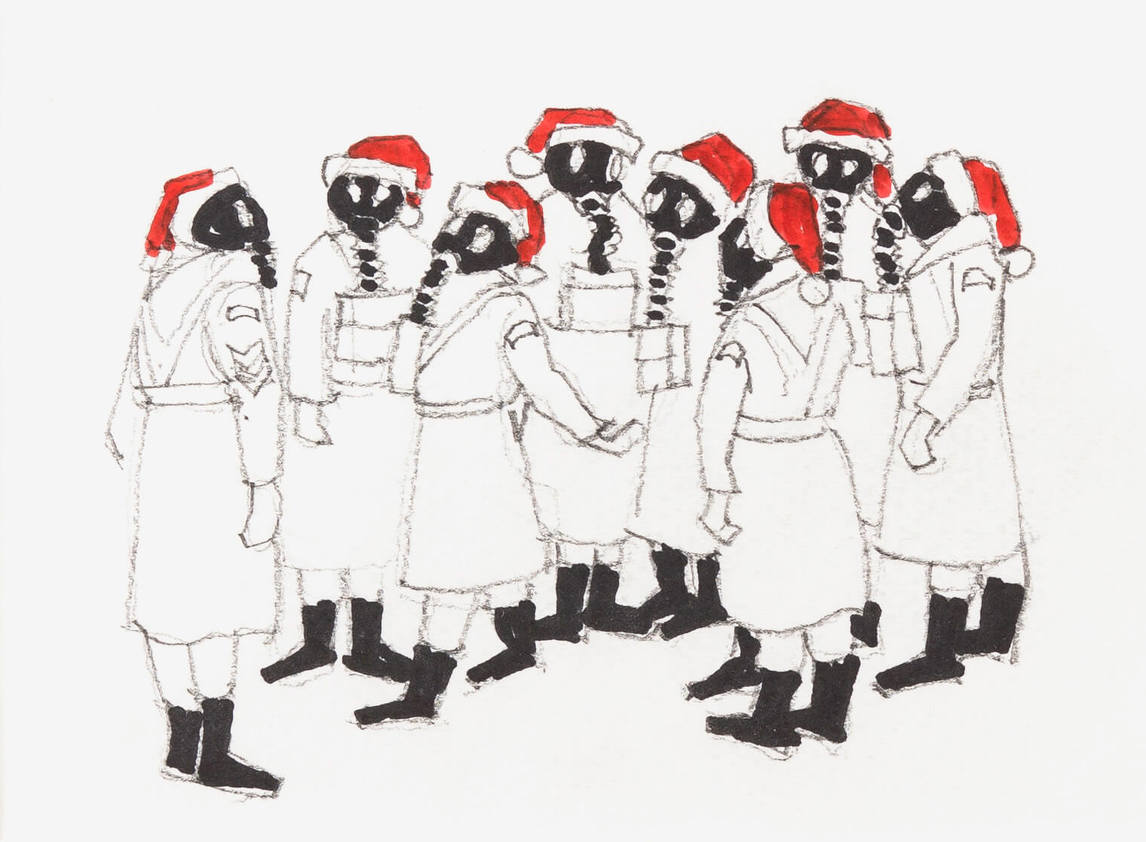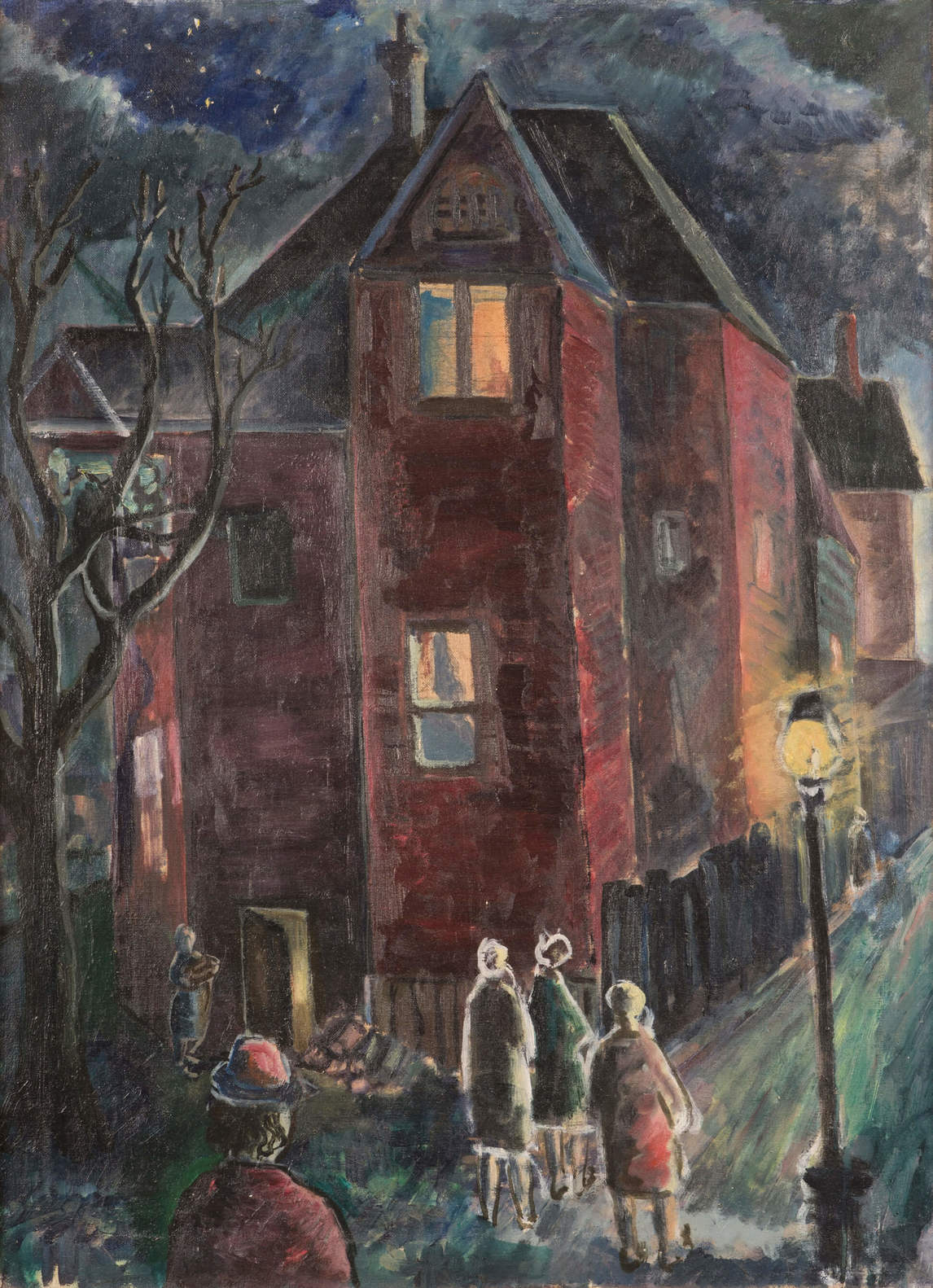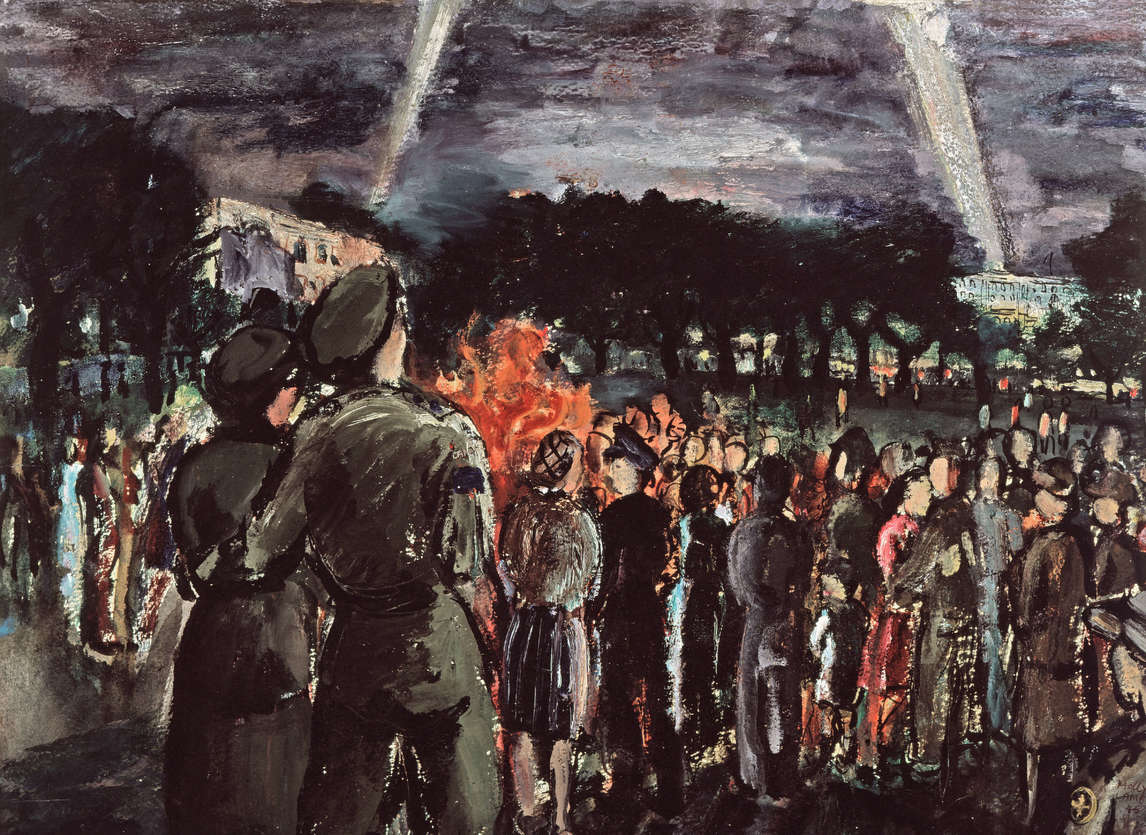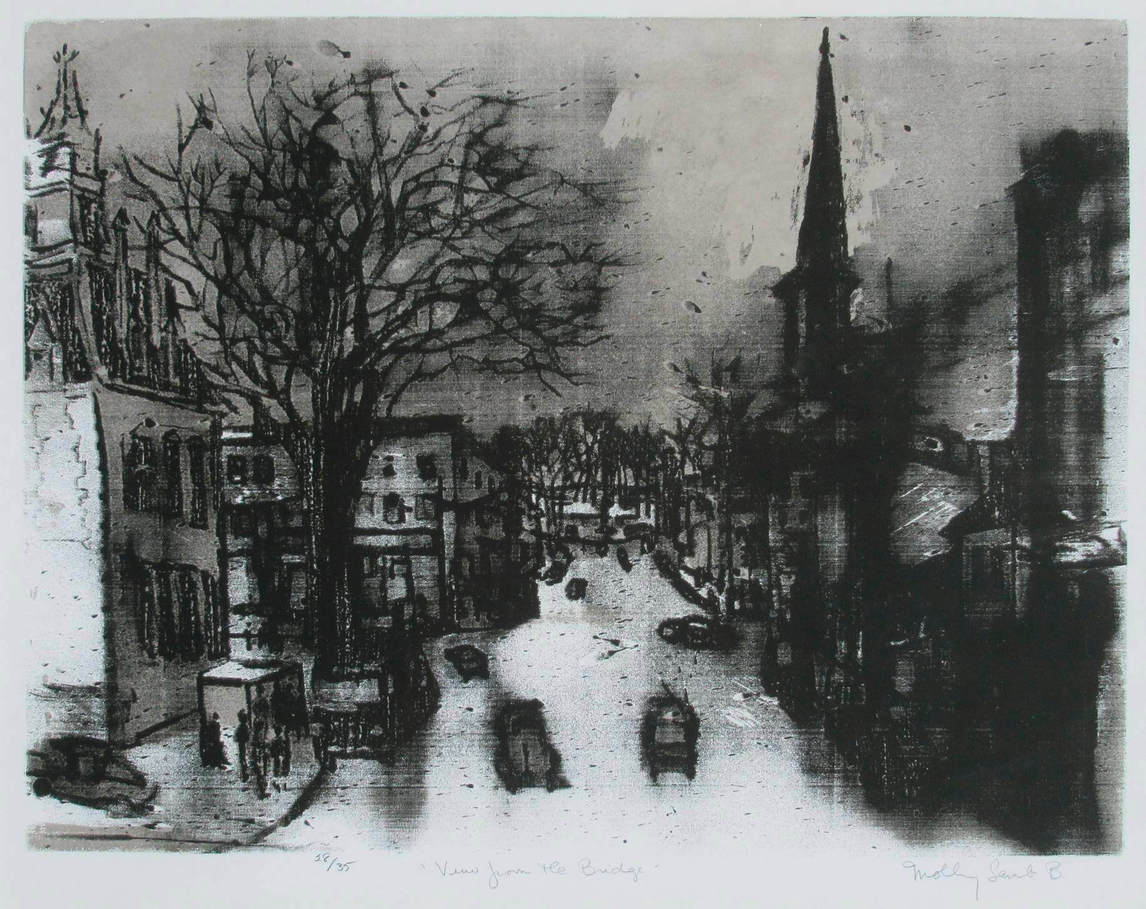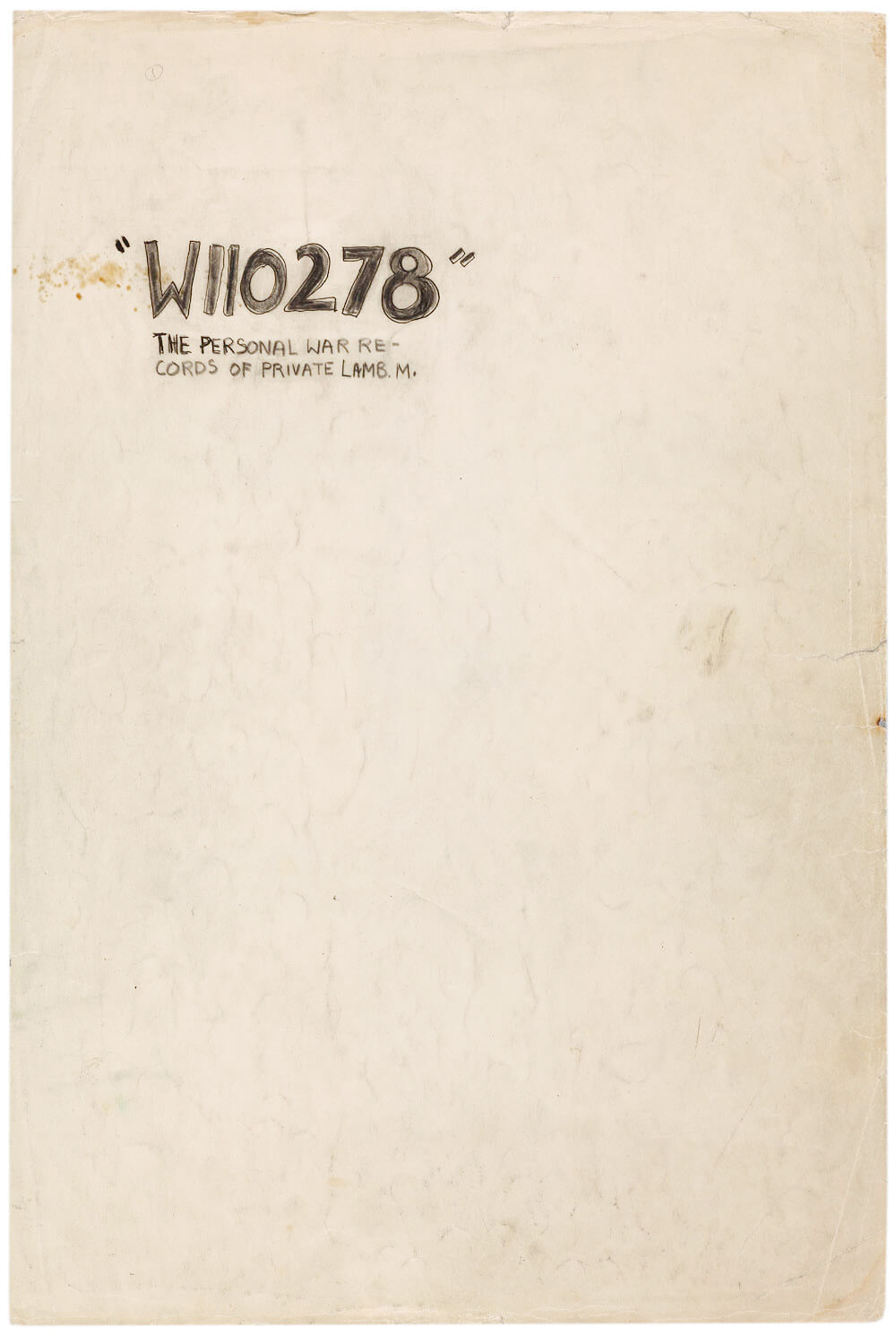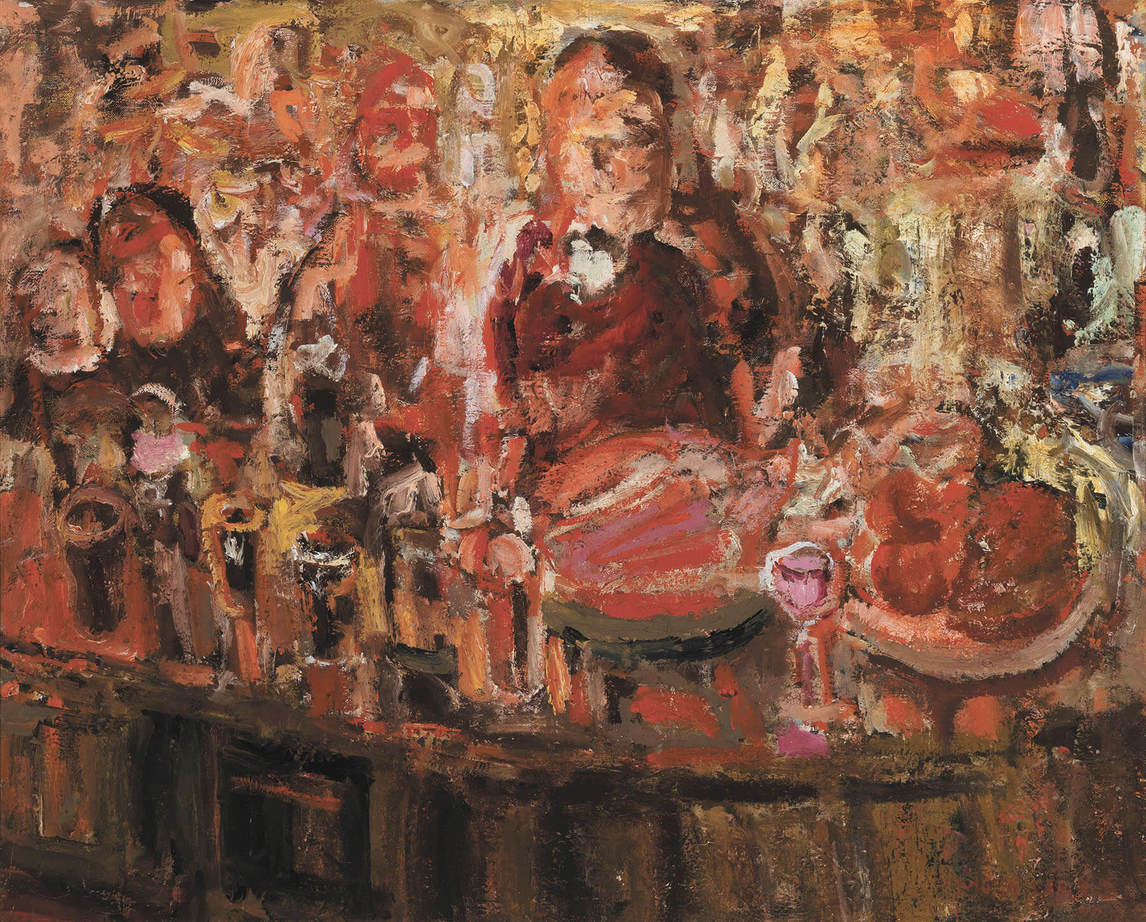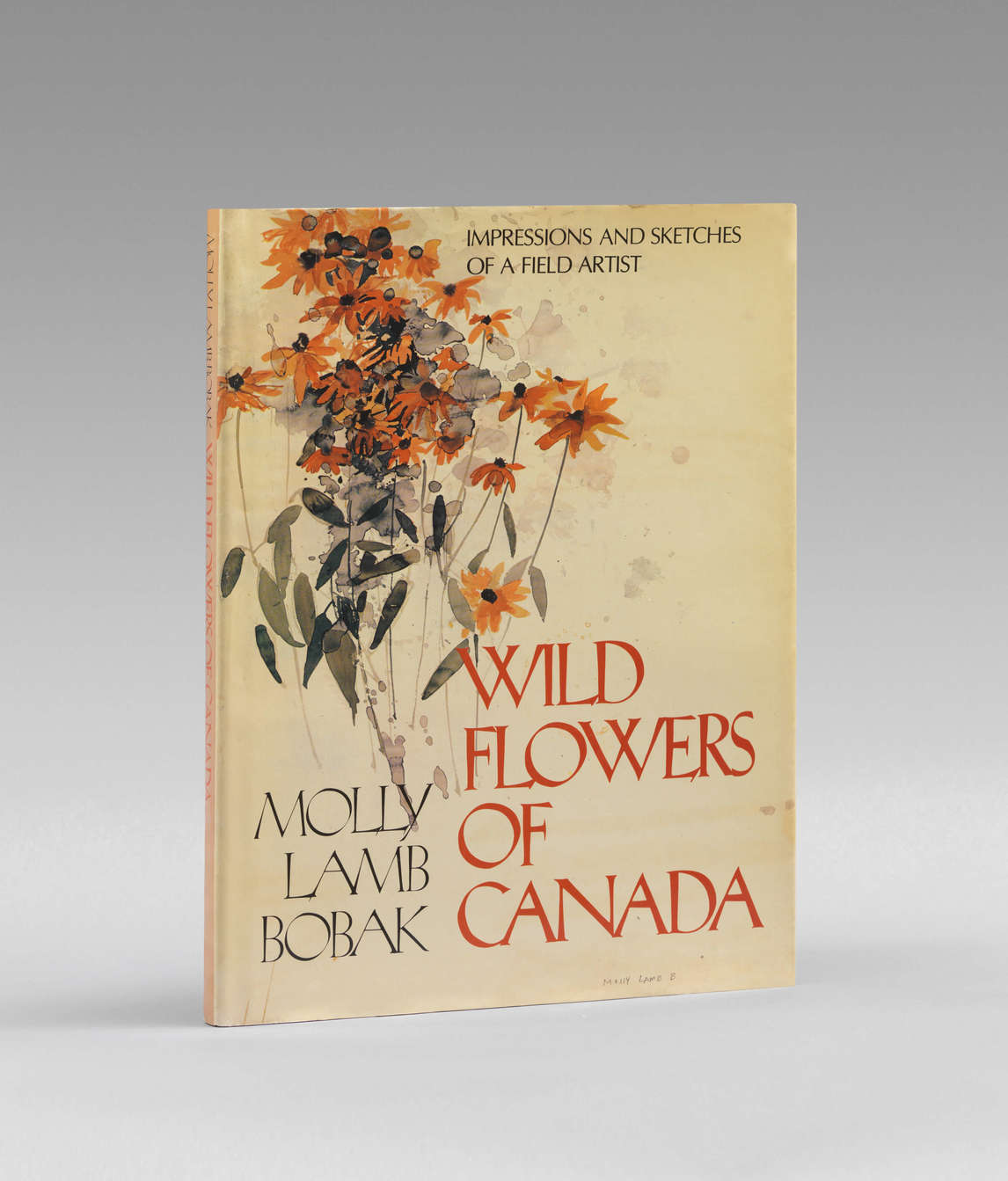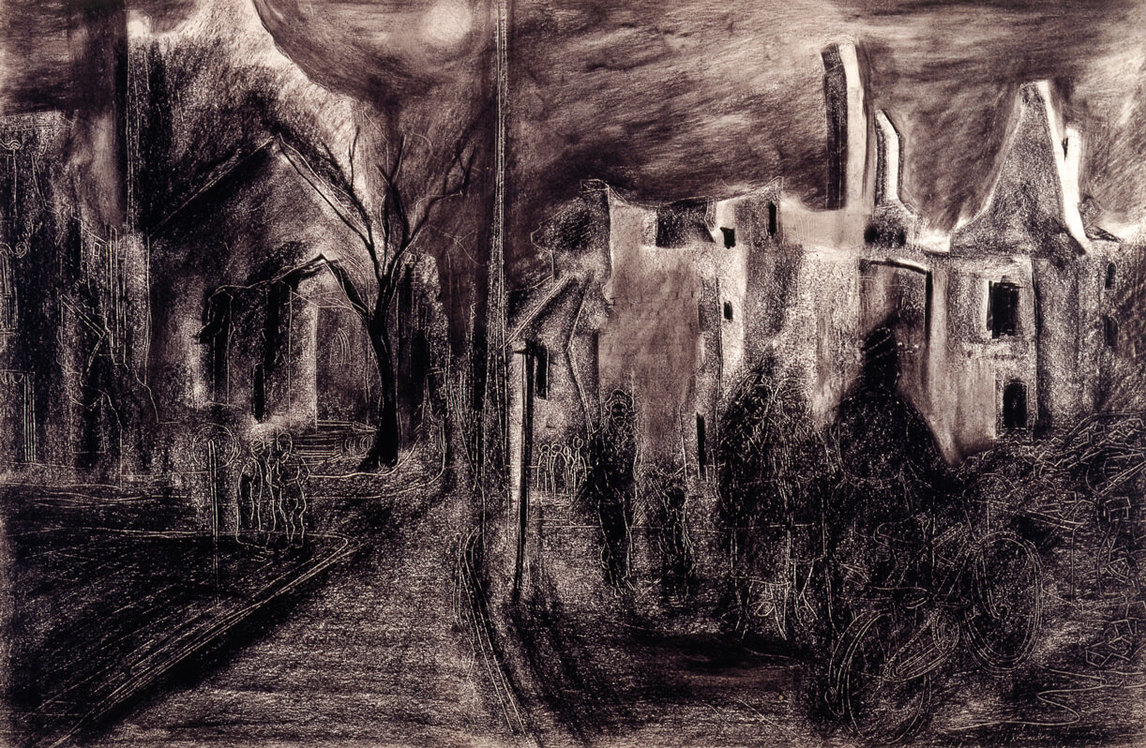 ---
Credits for Photographs and Works by Other Artists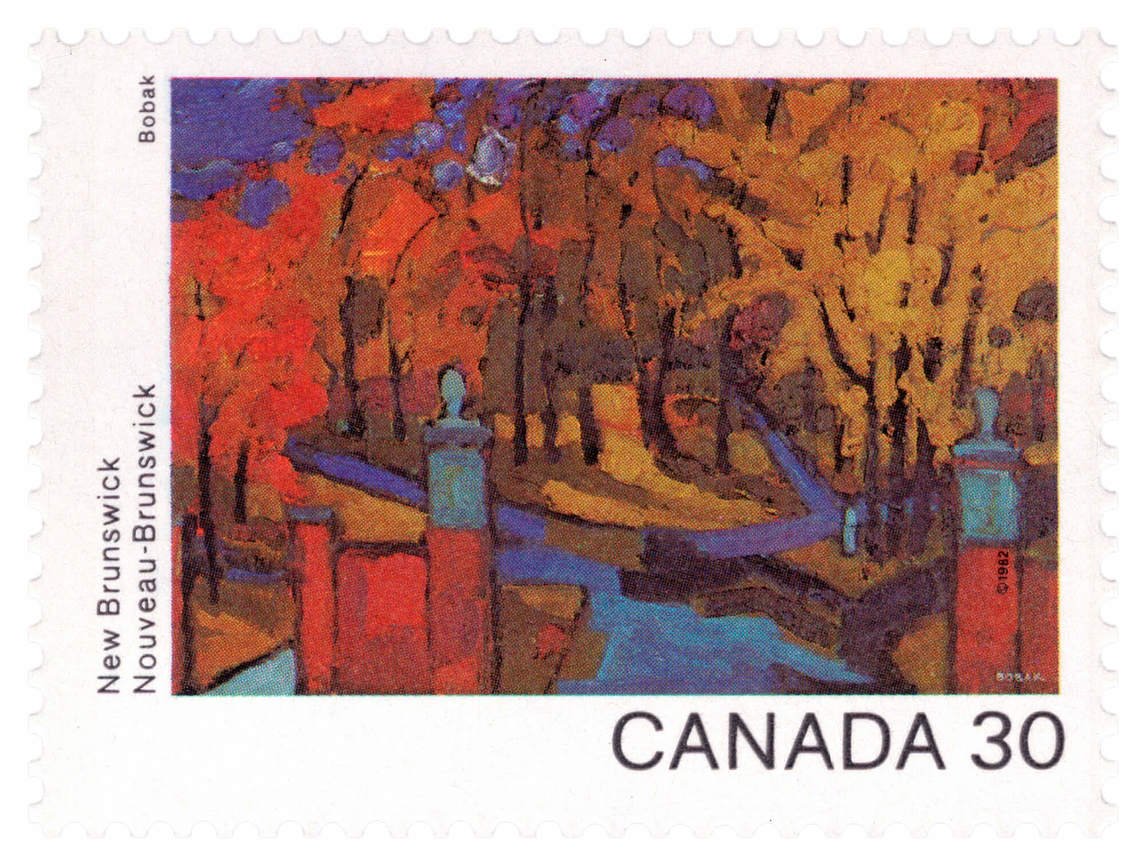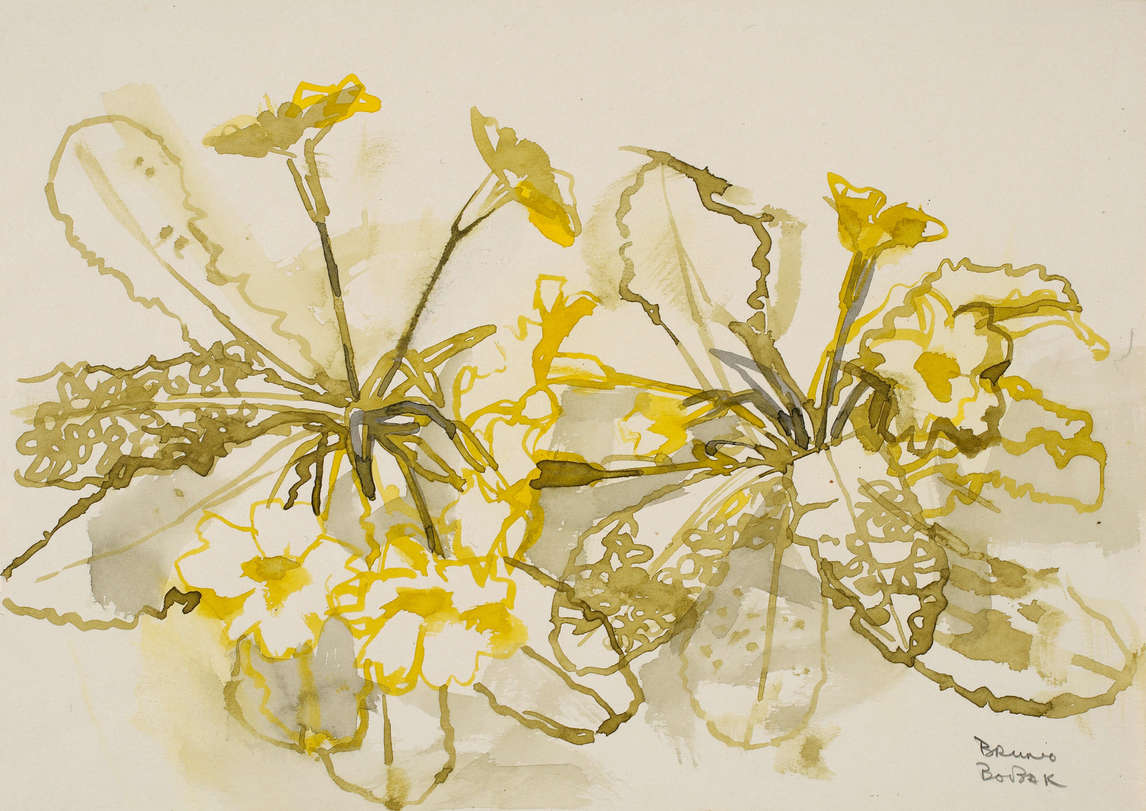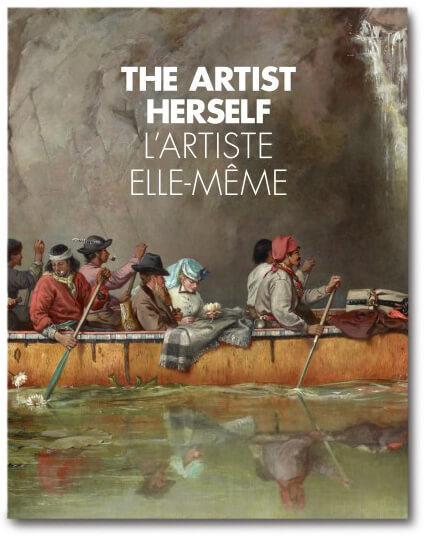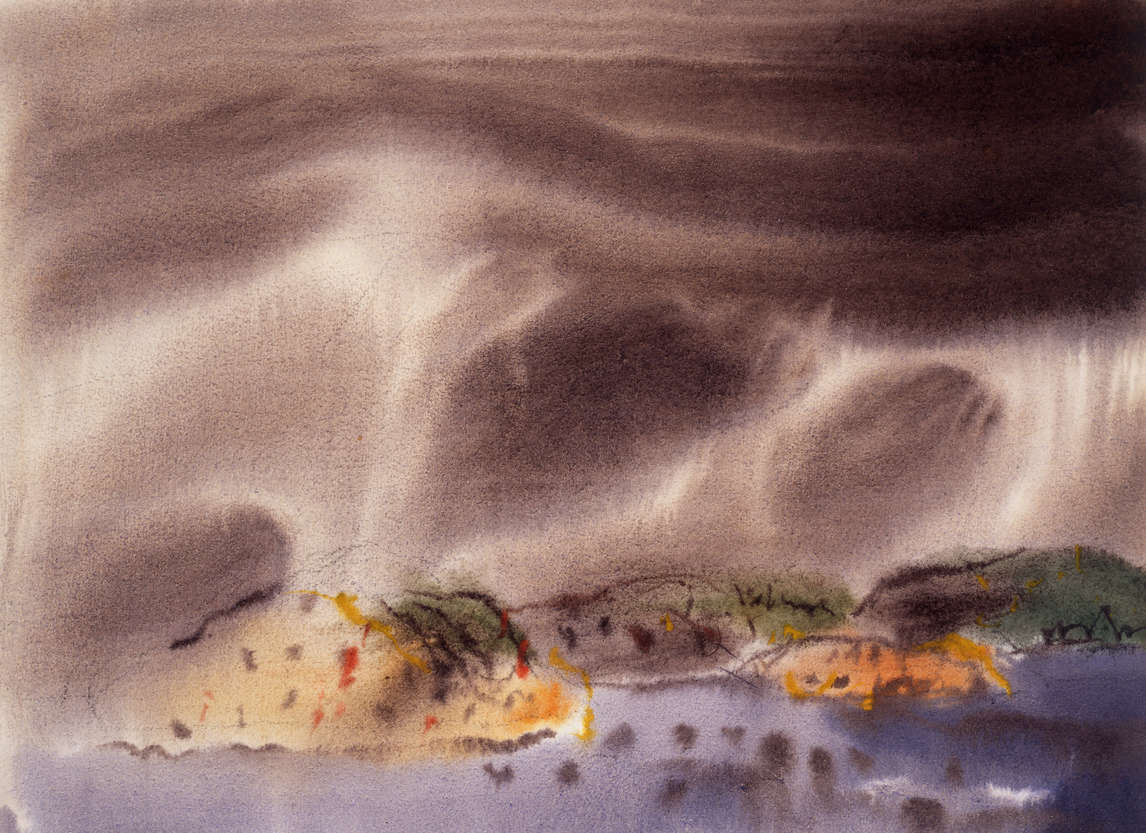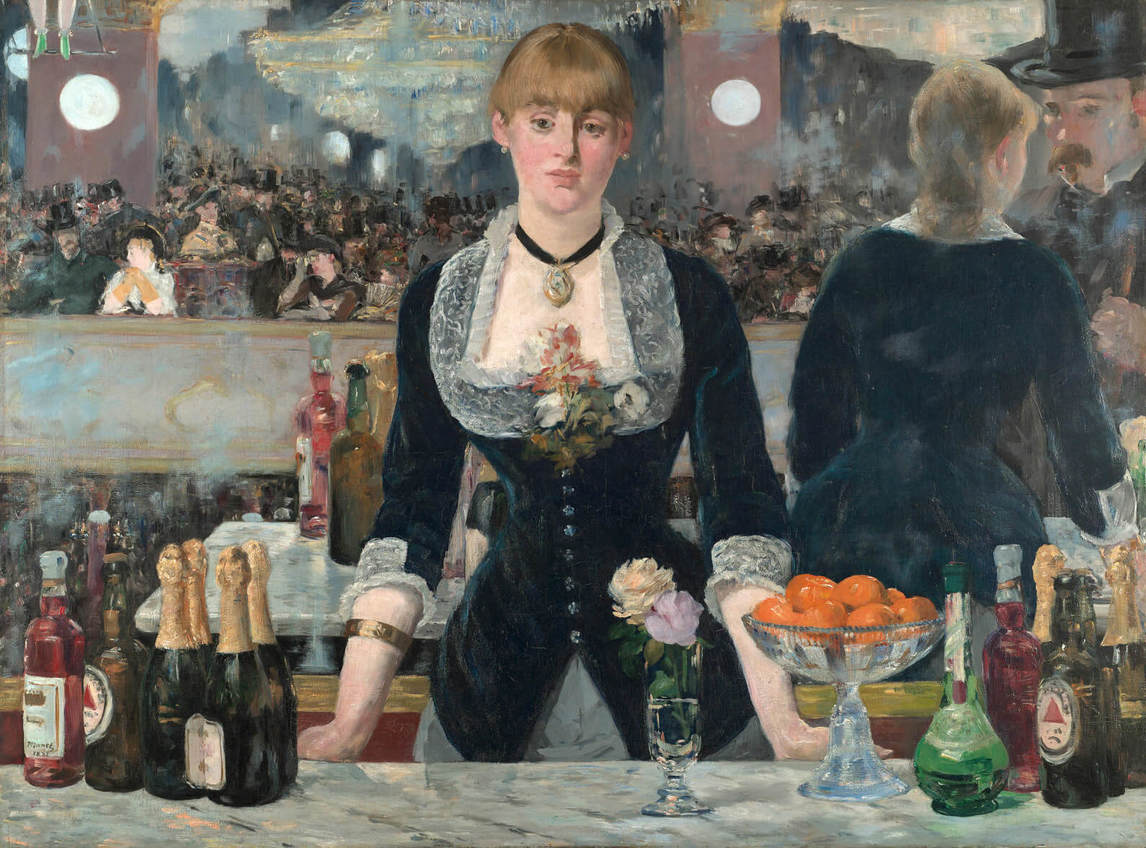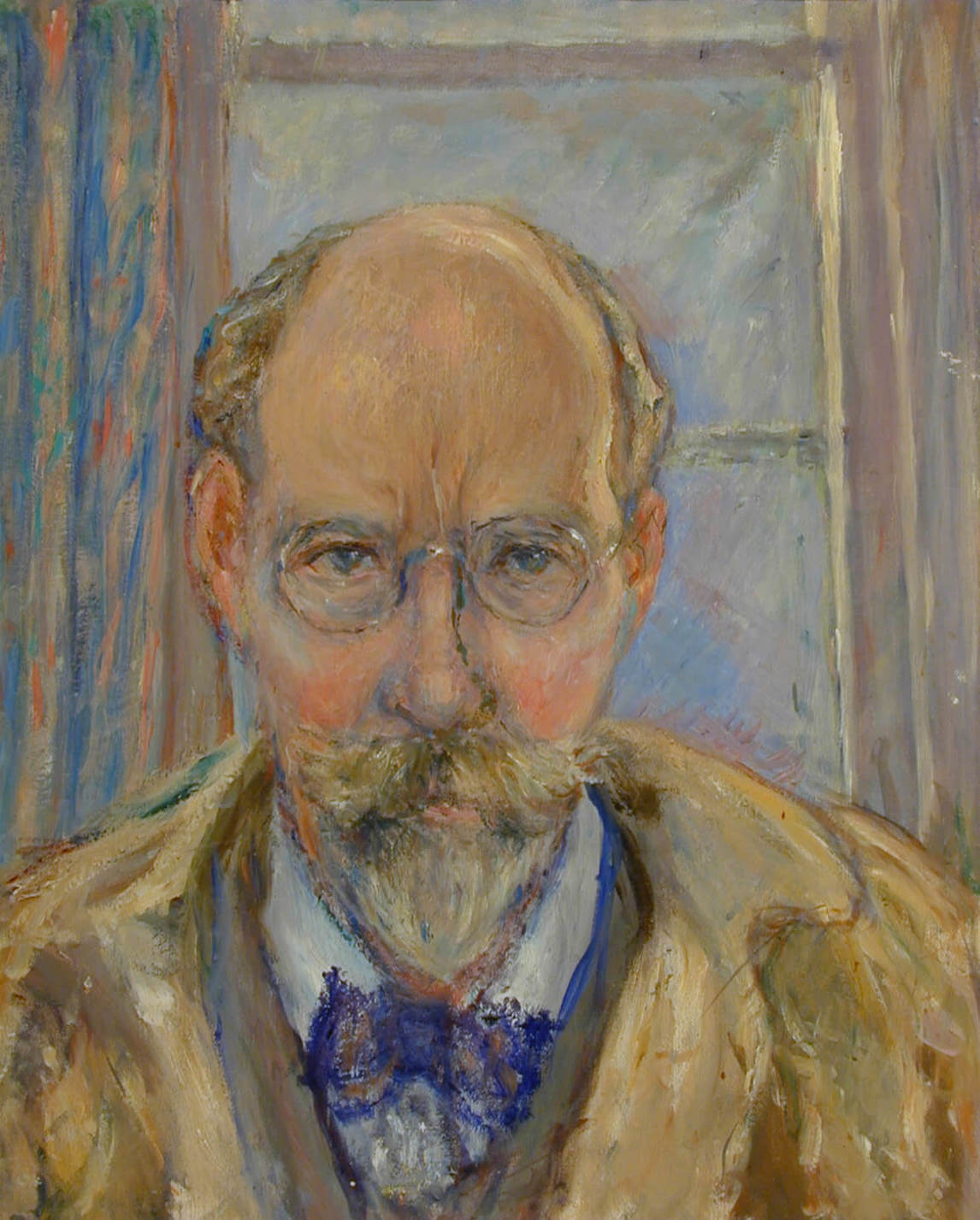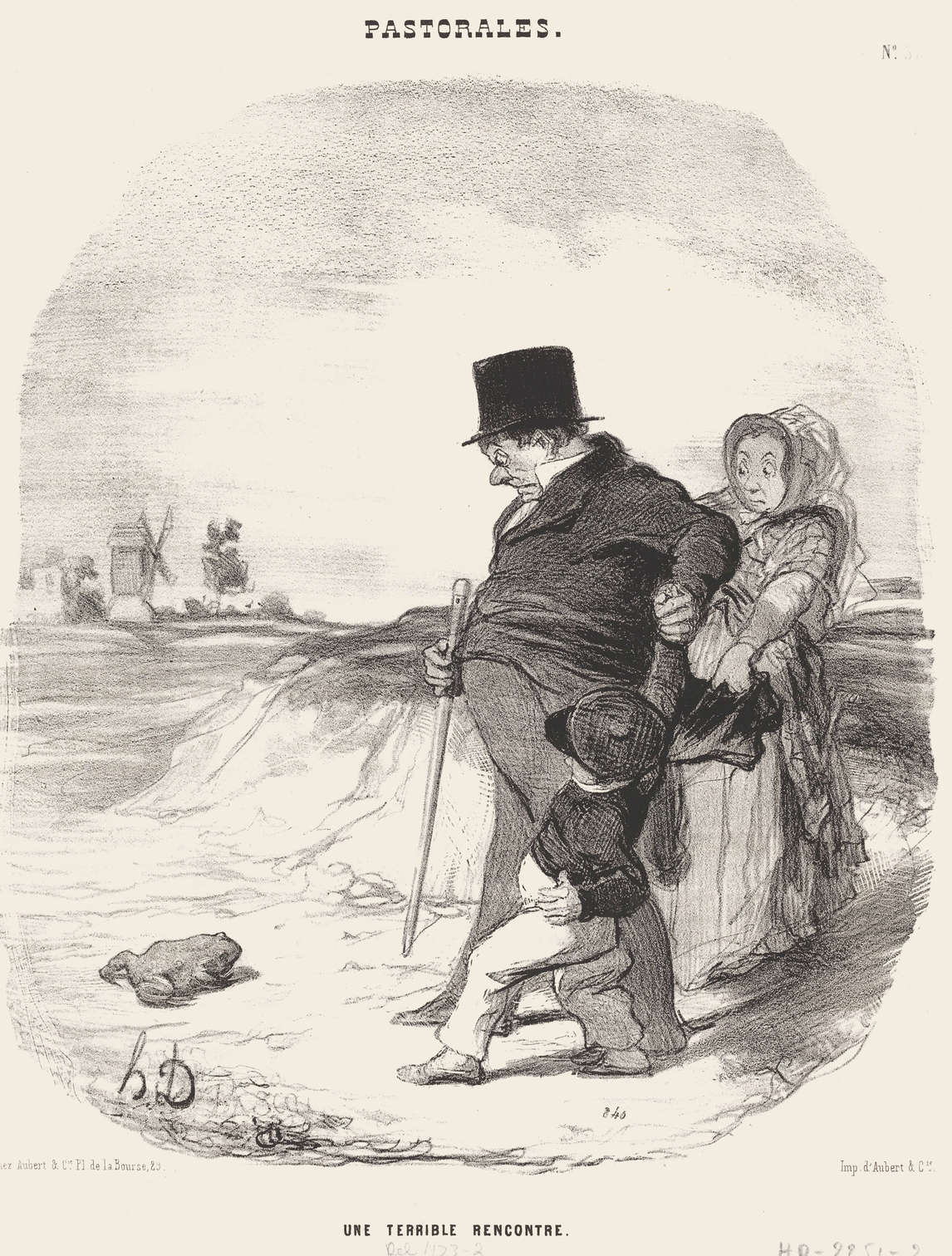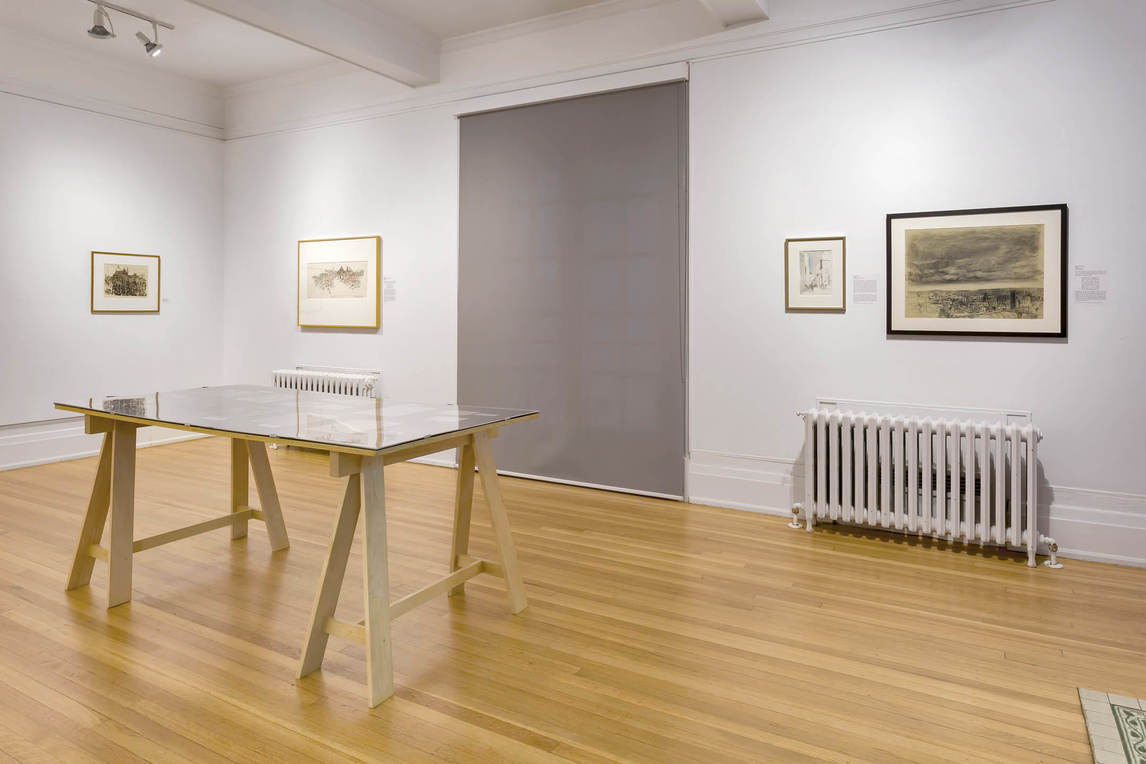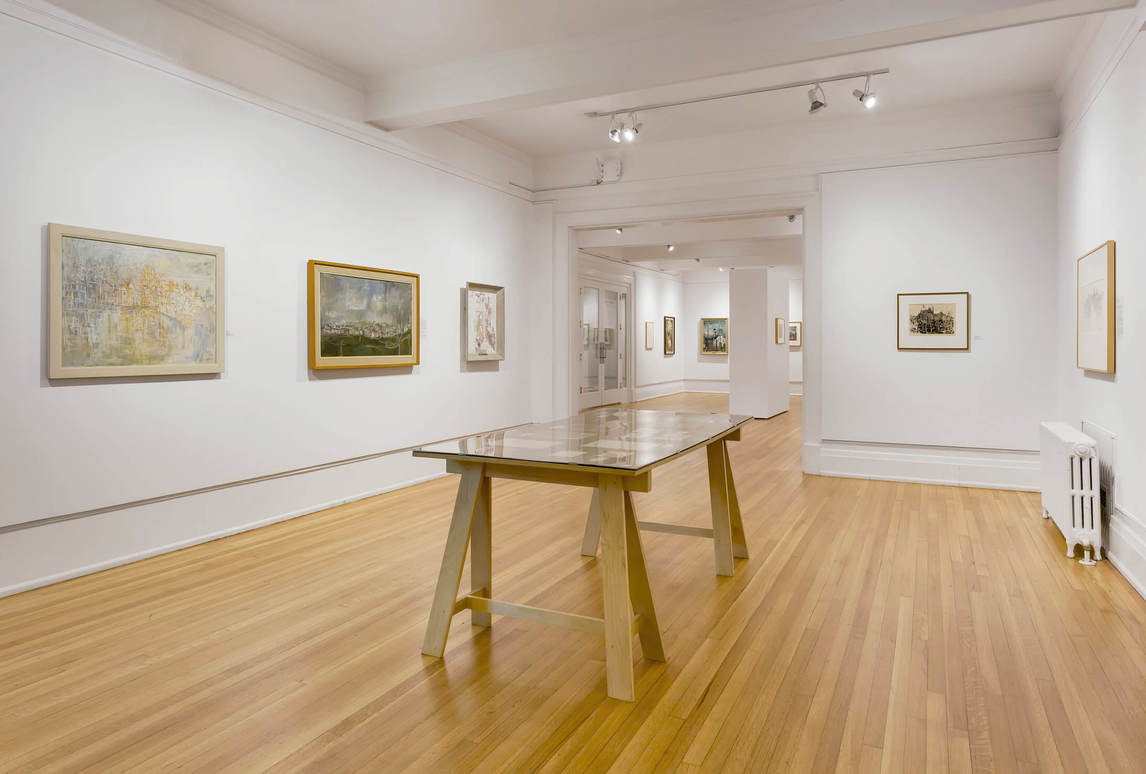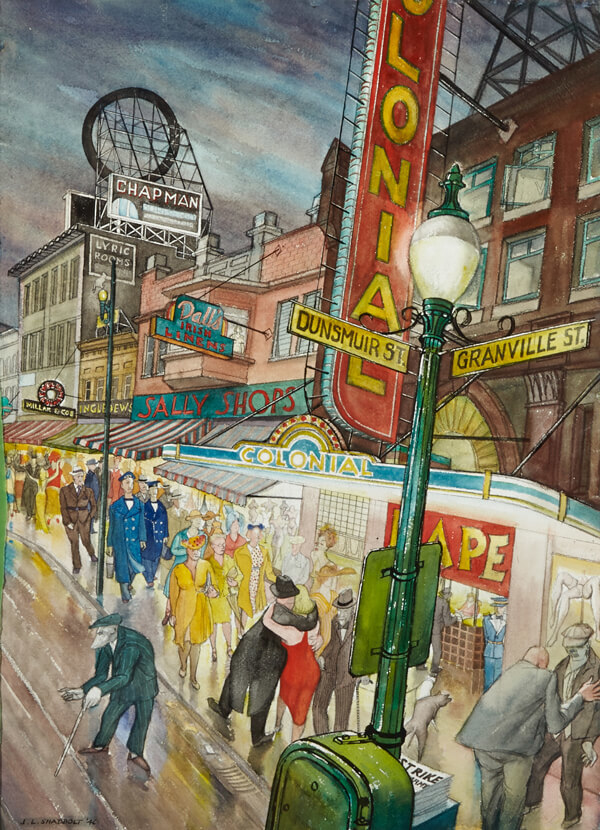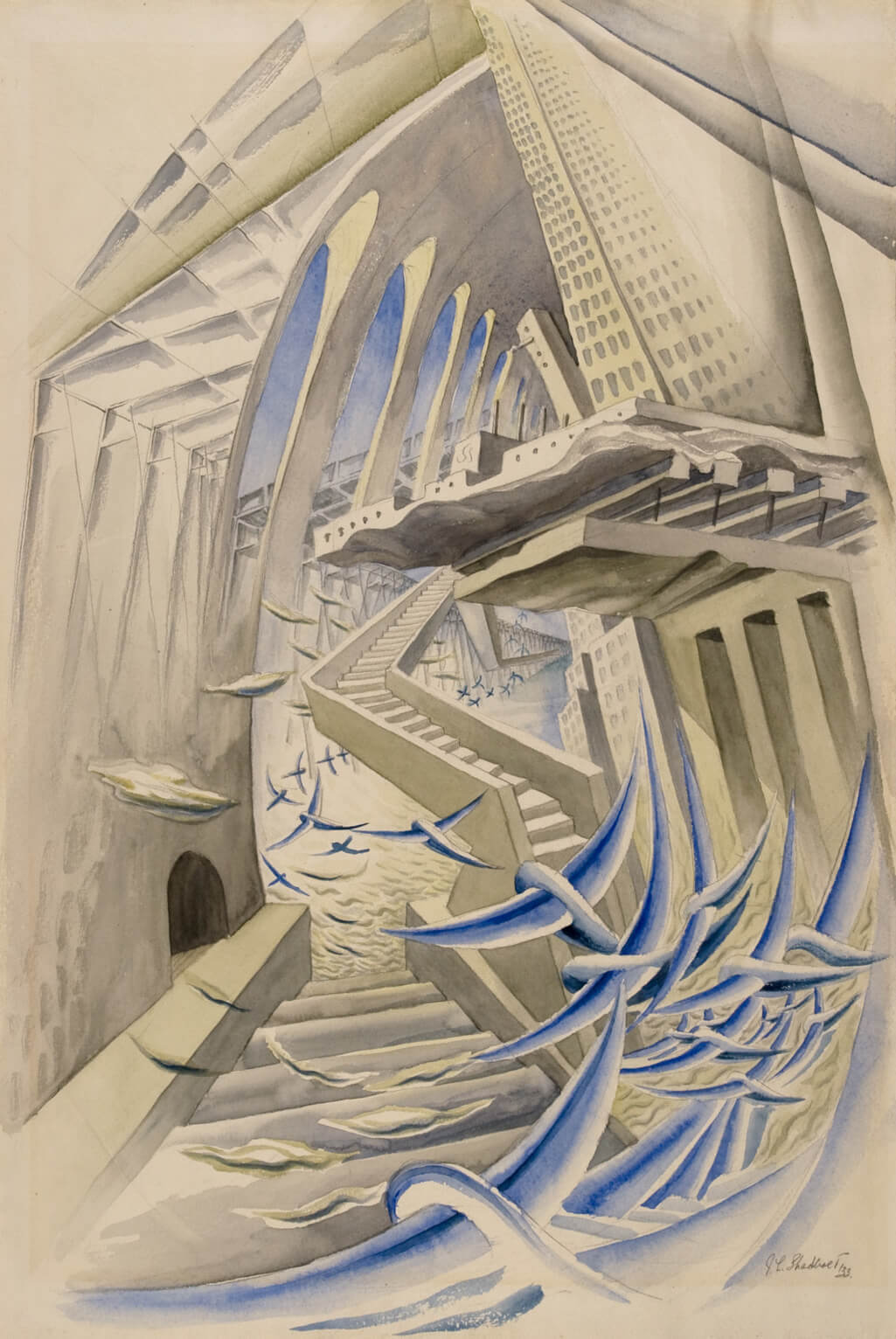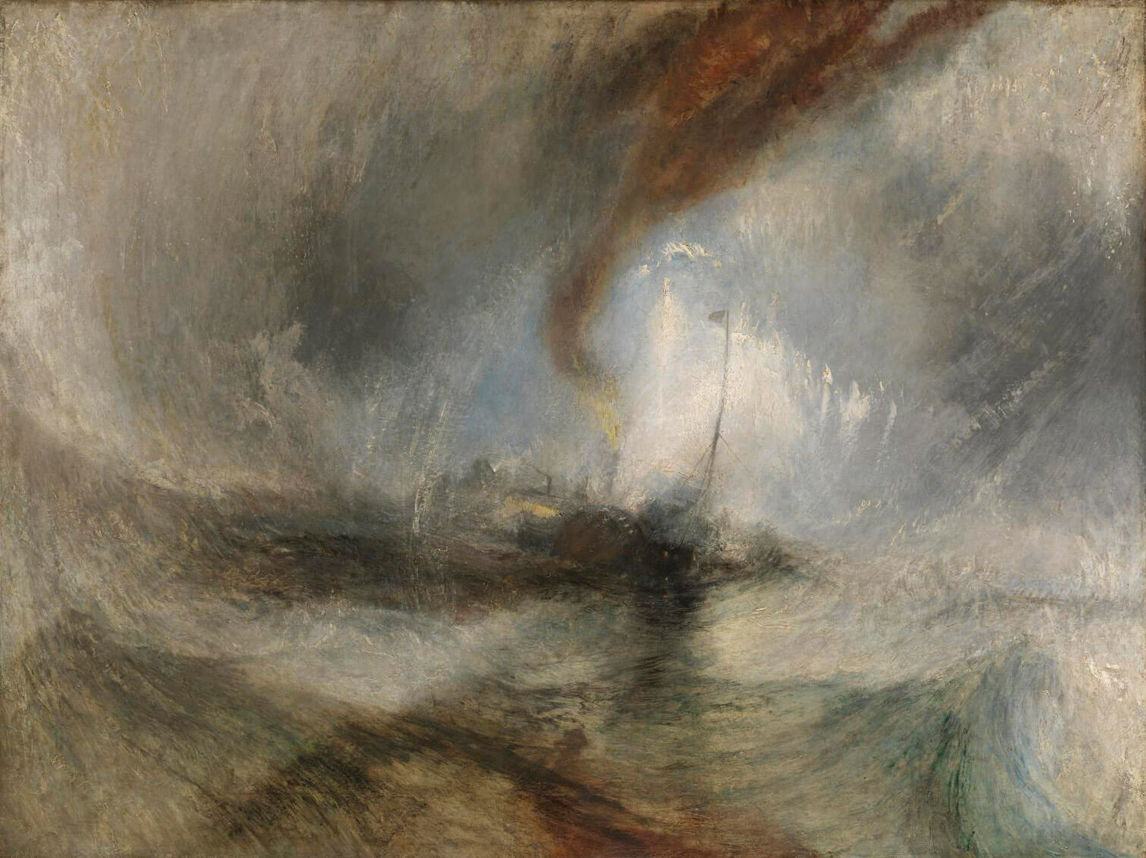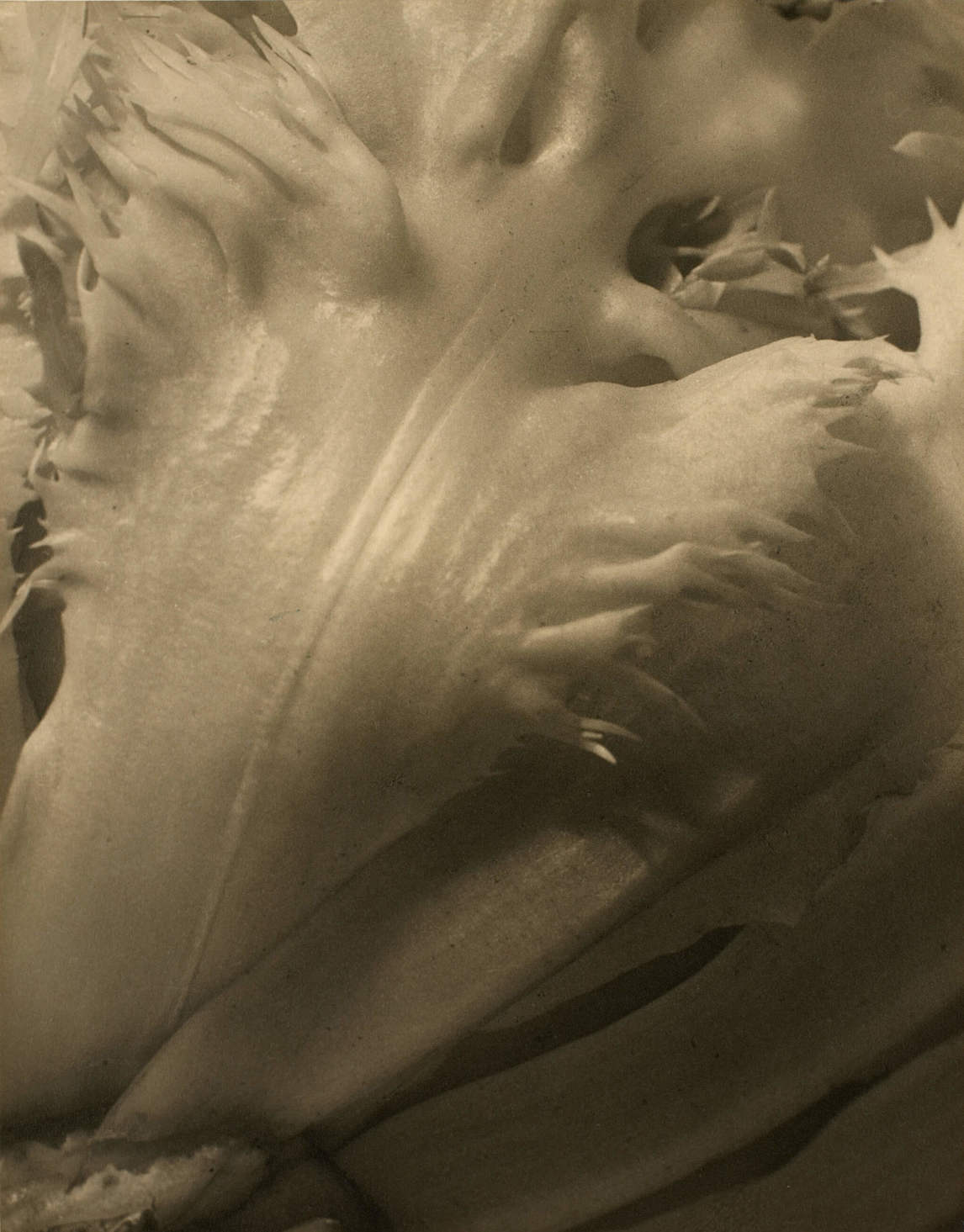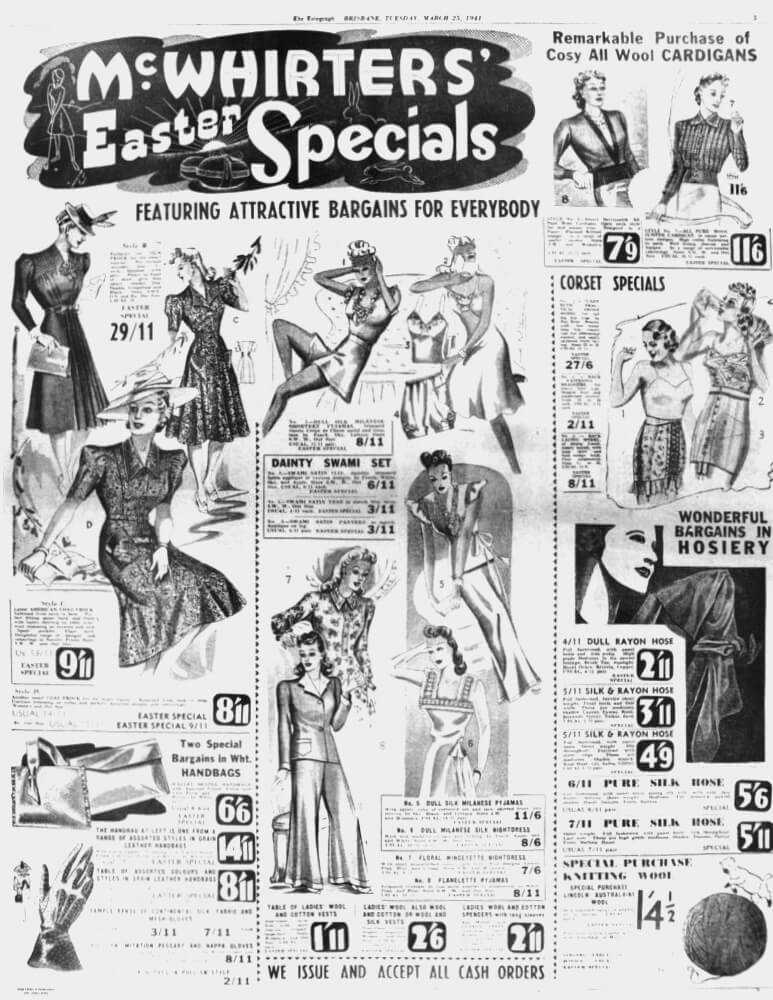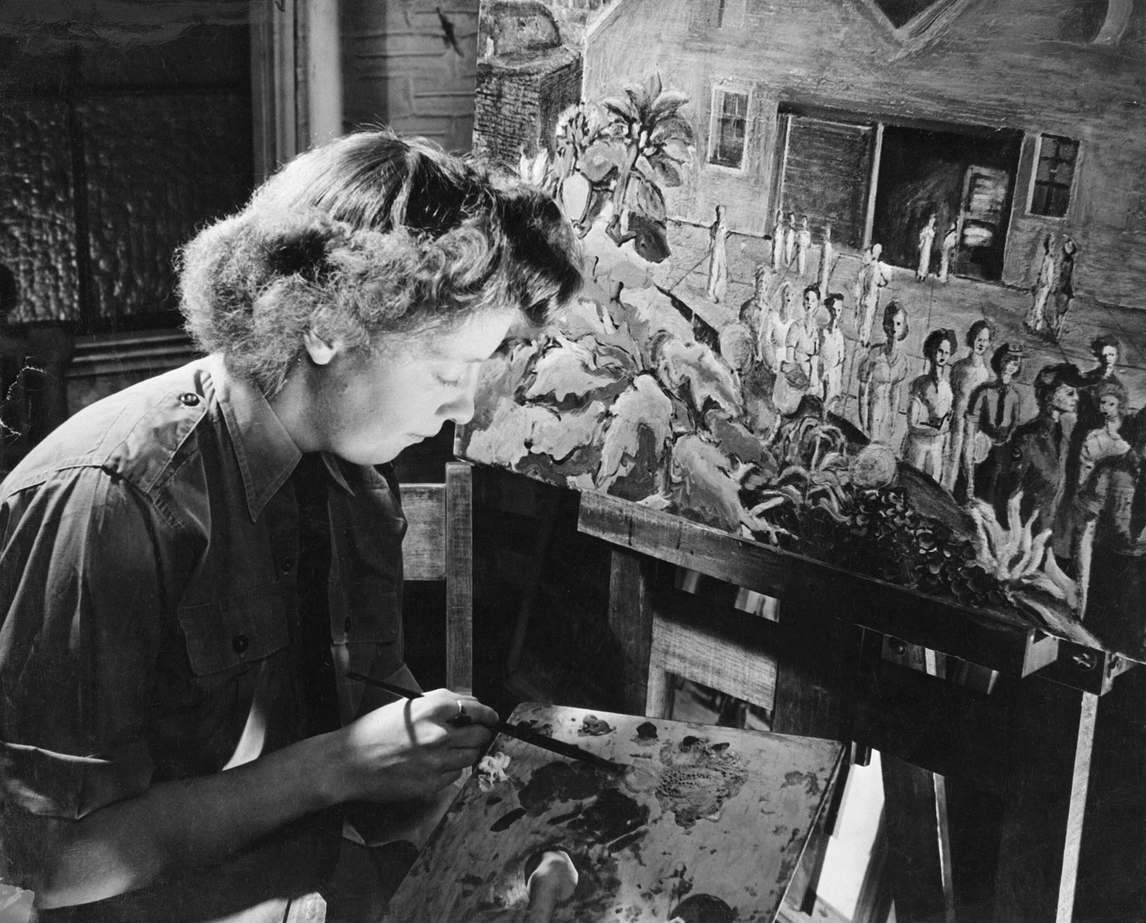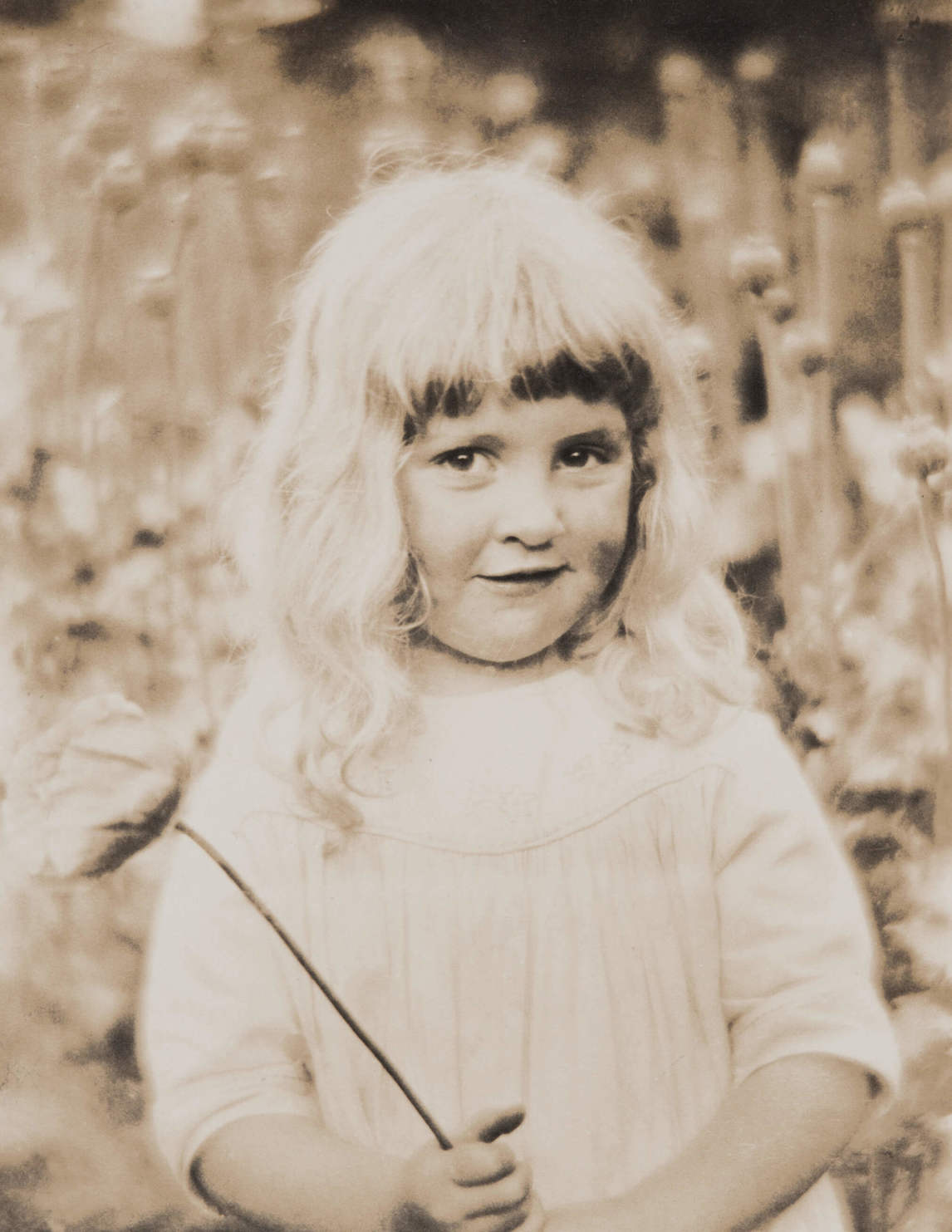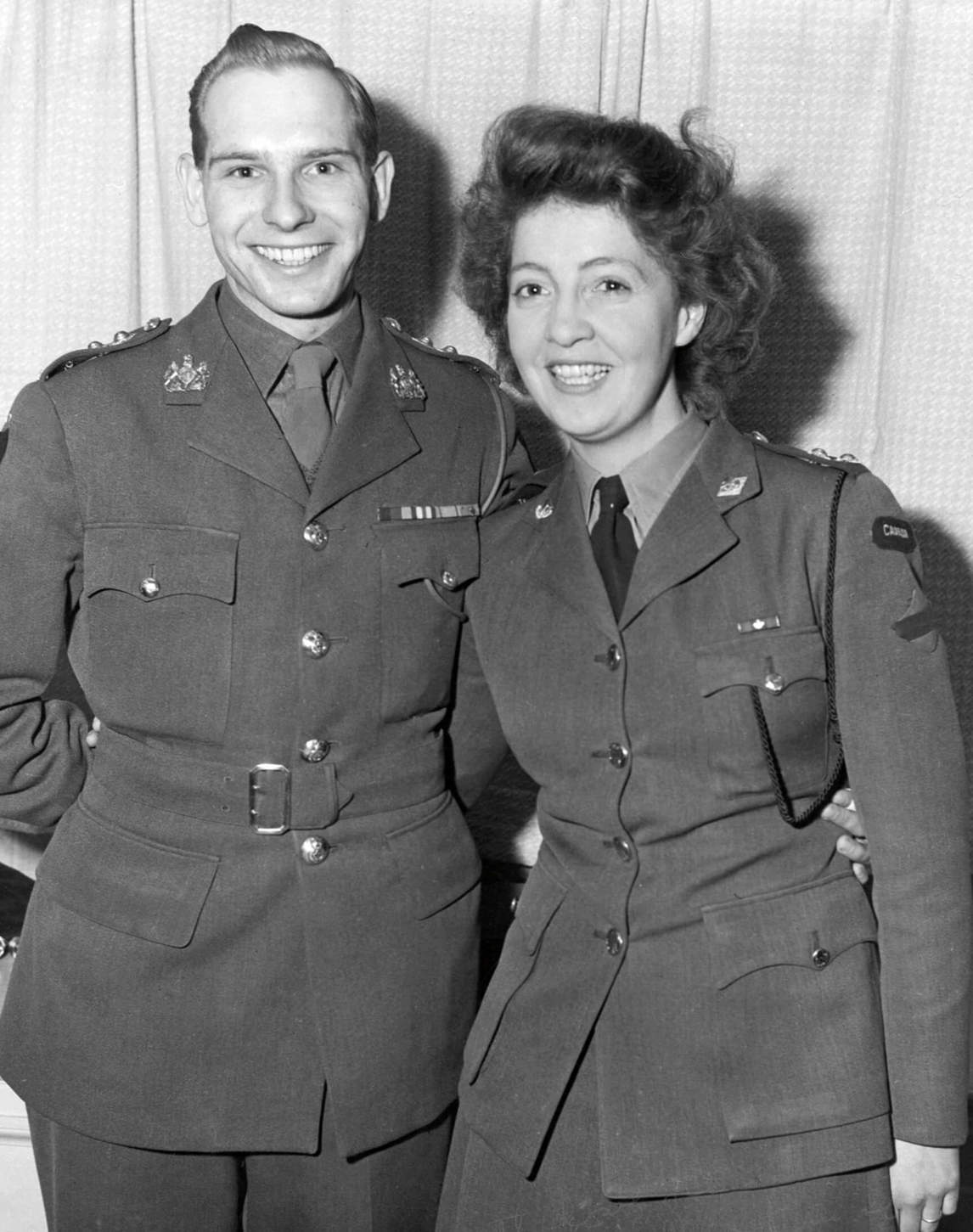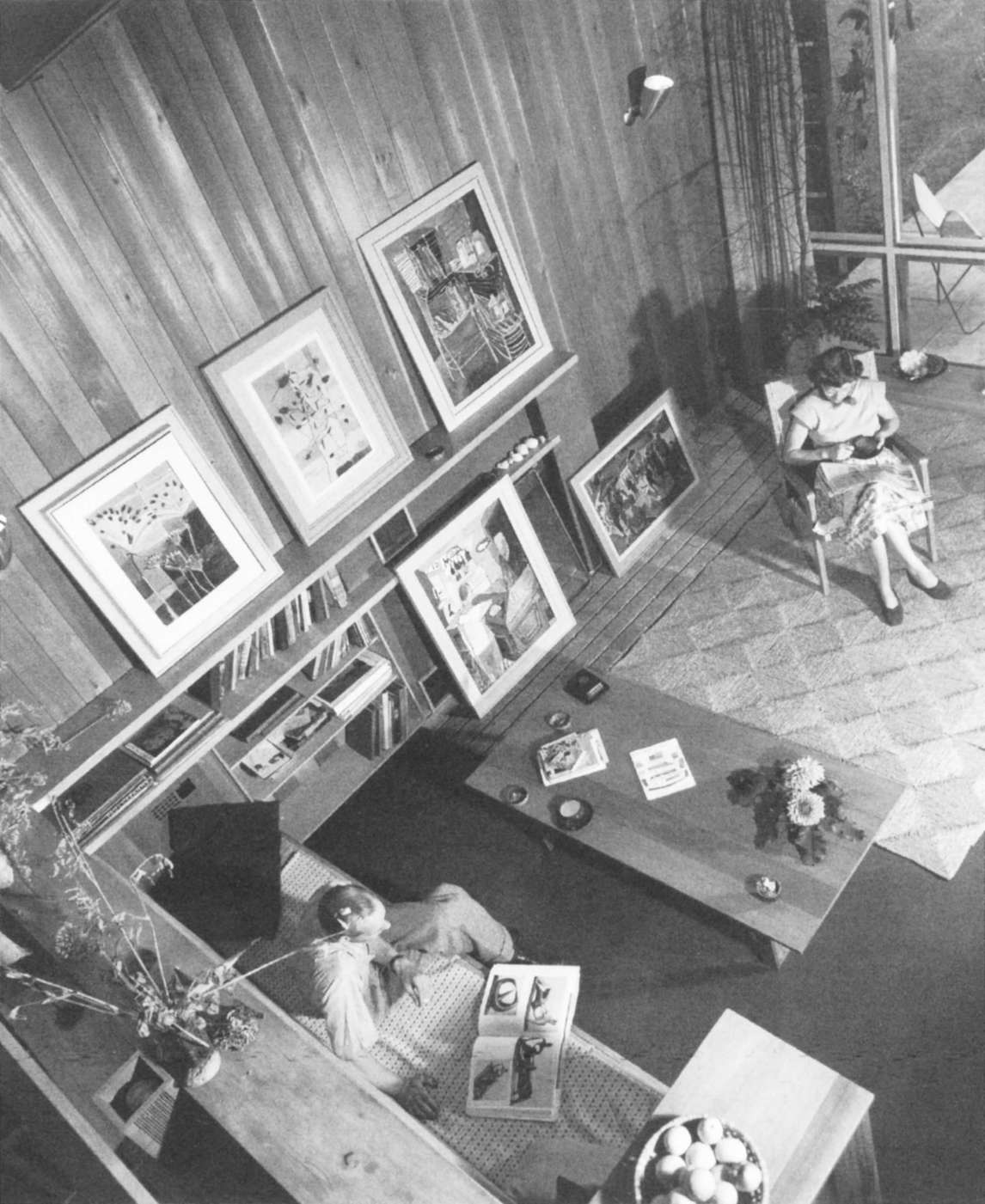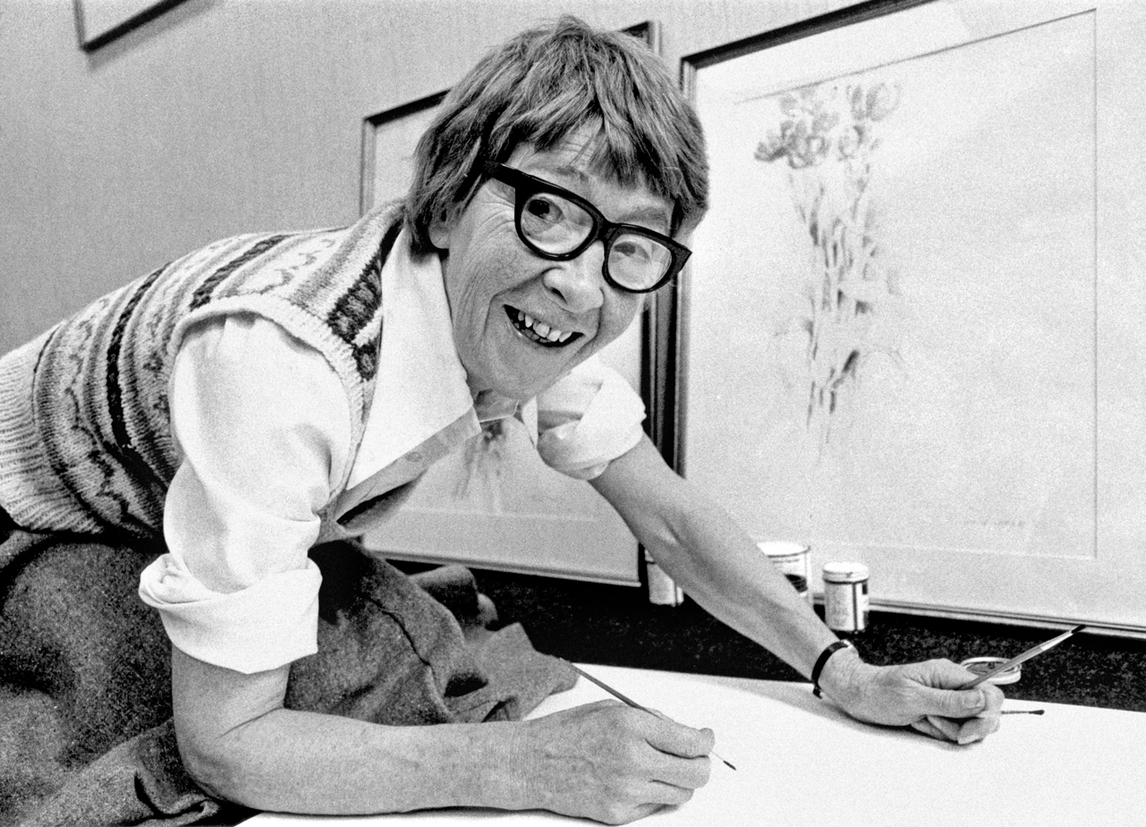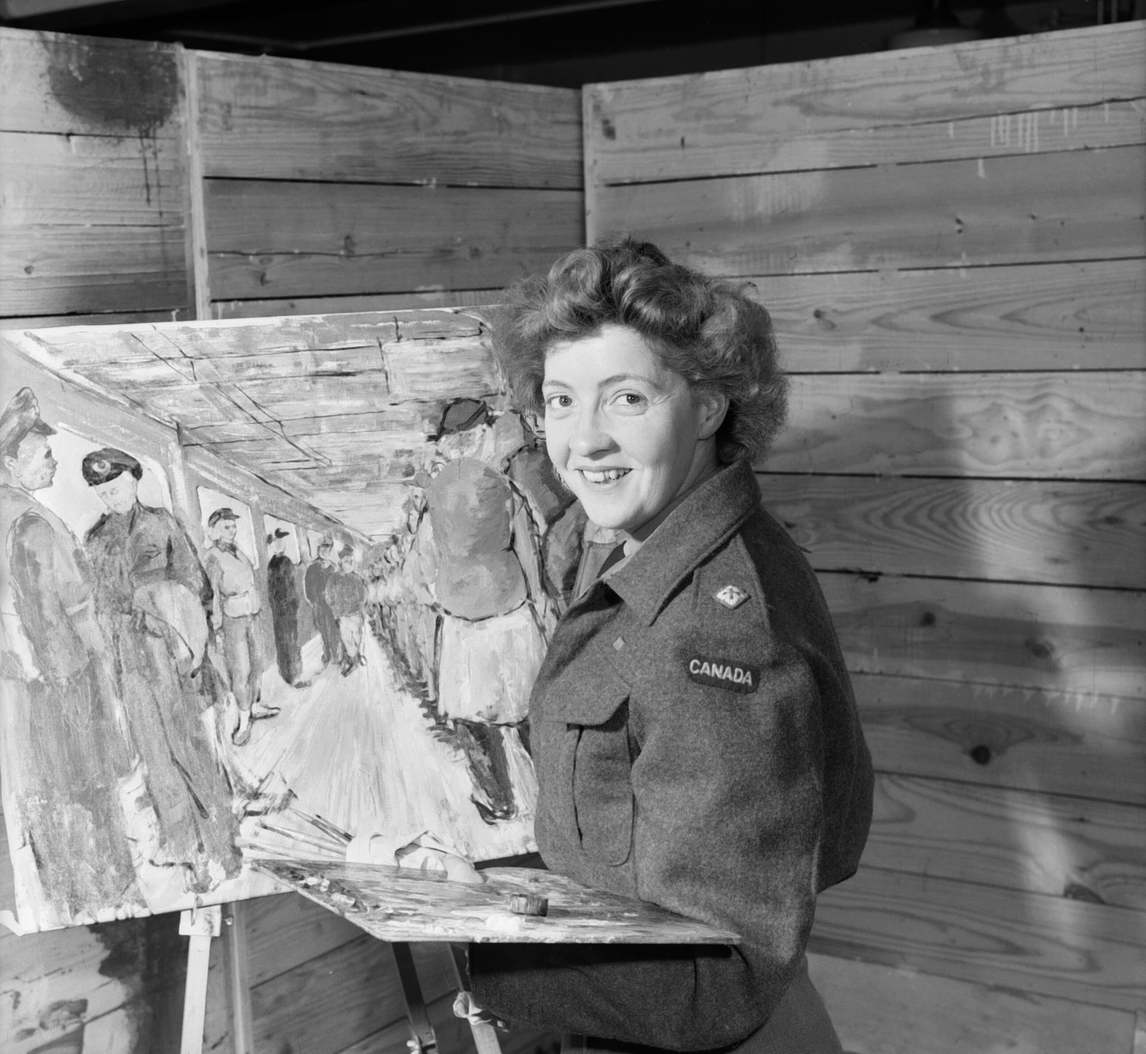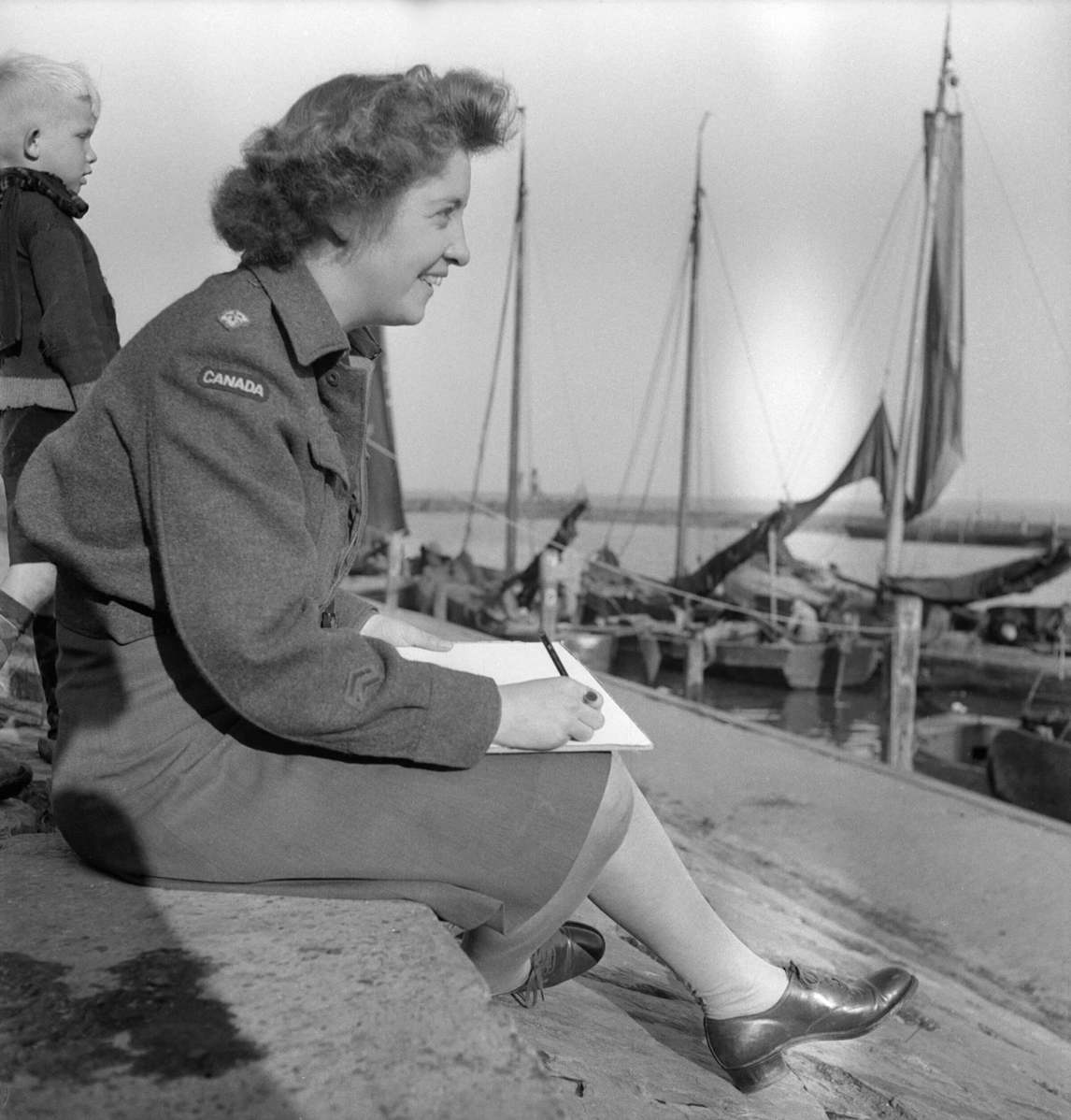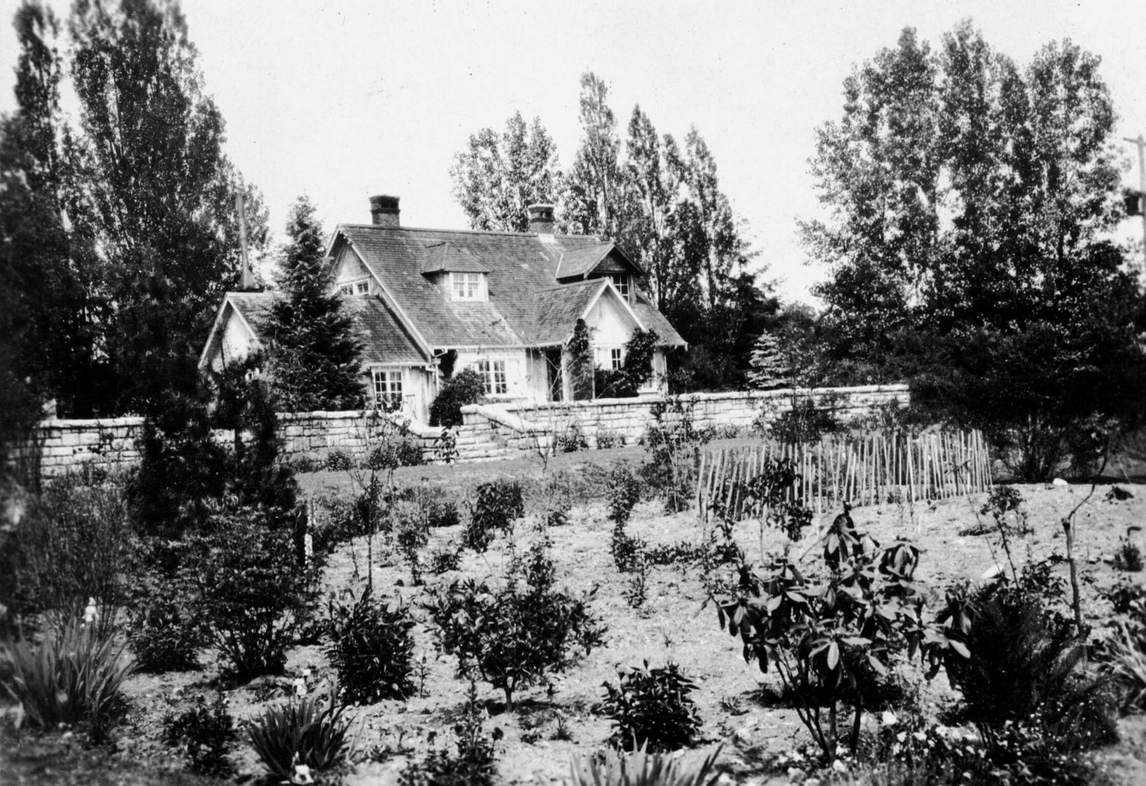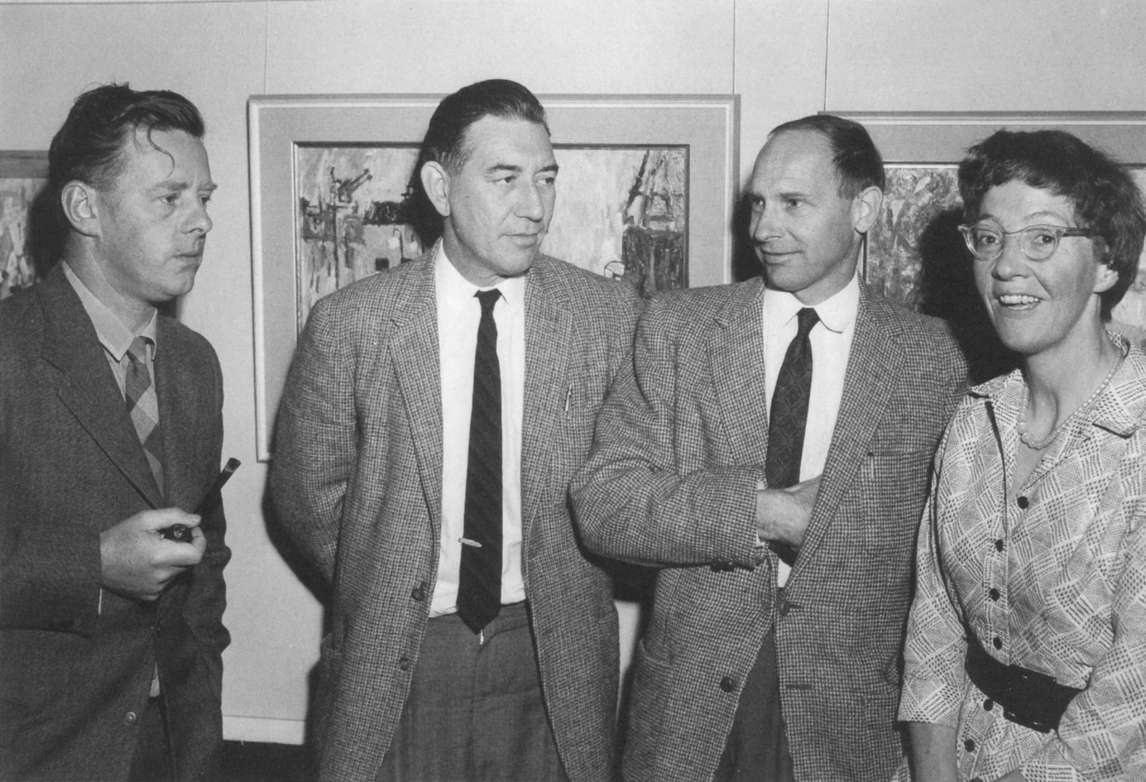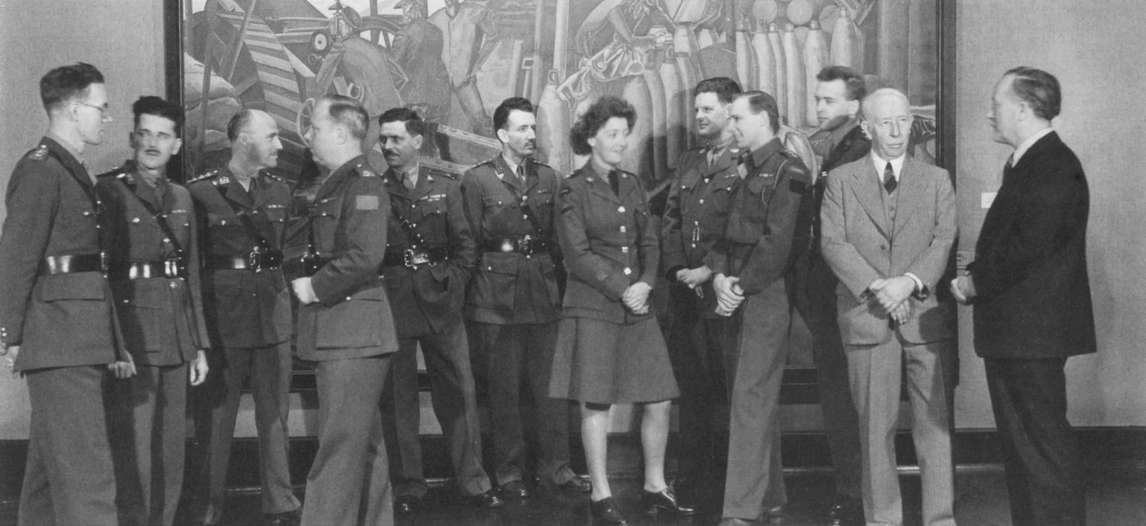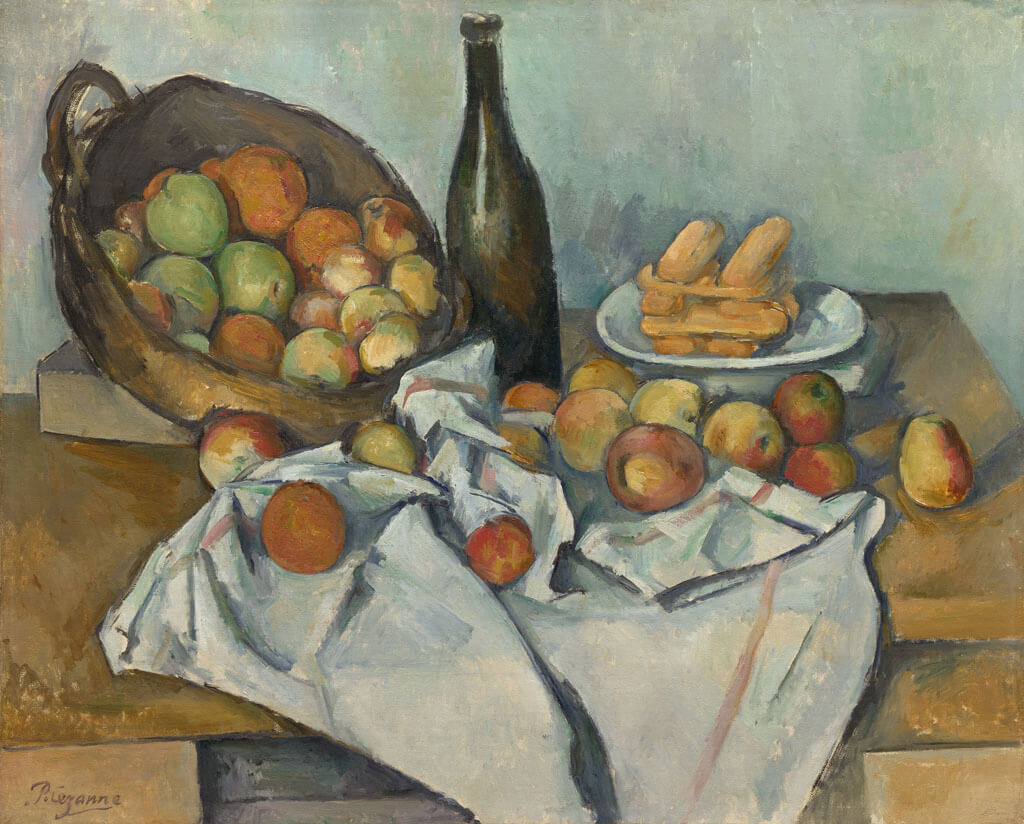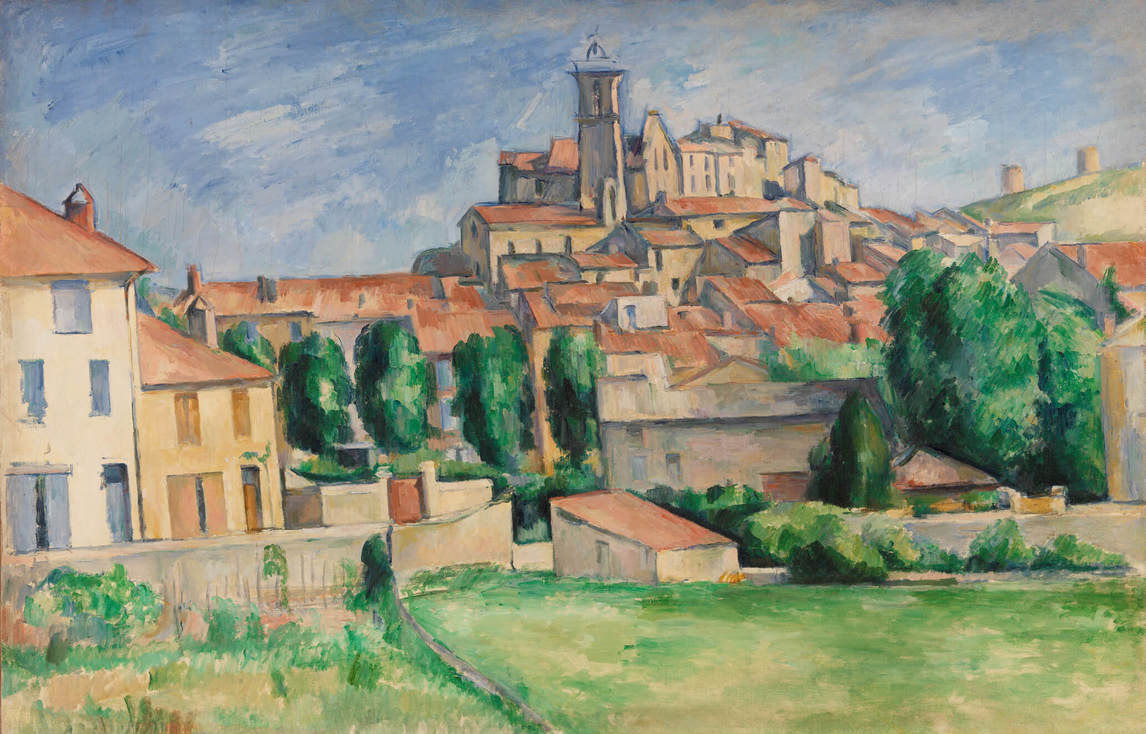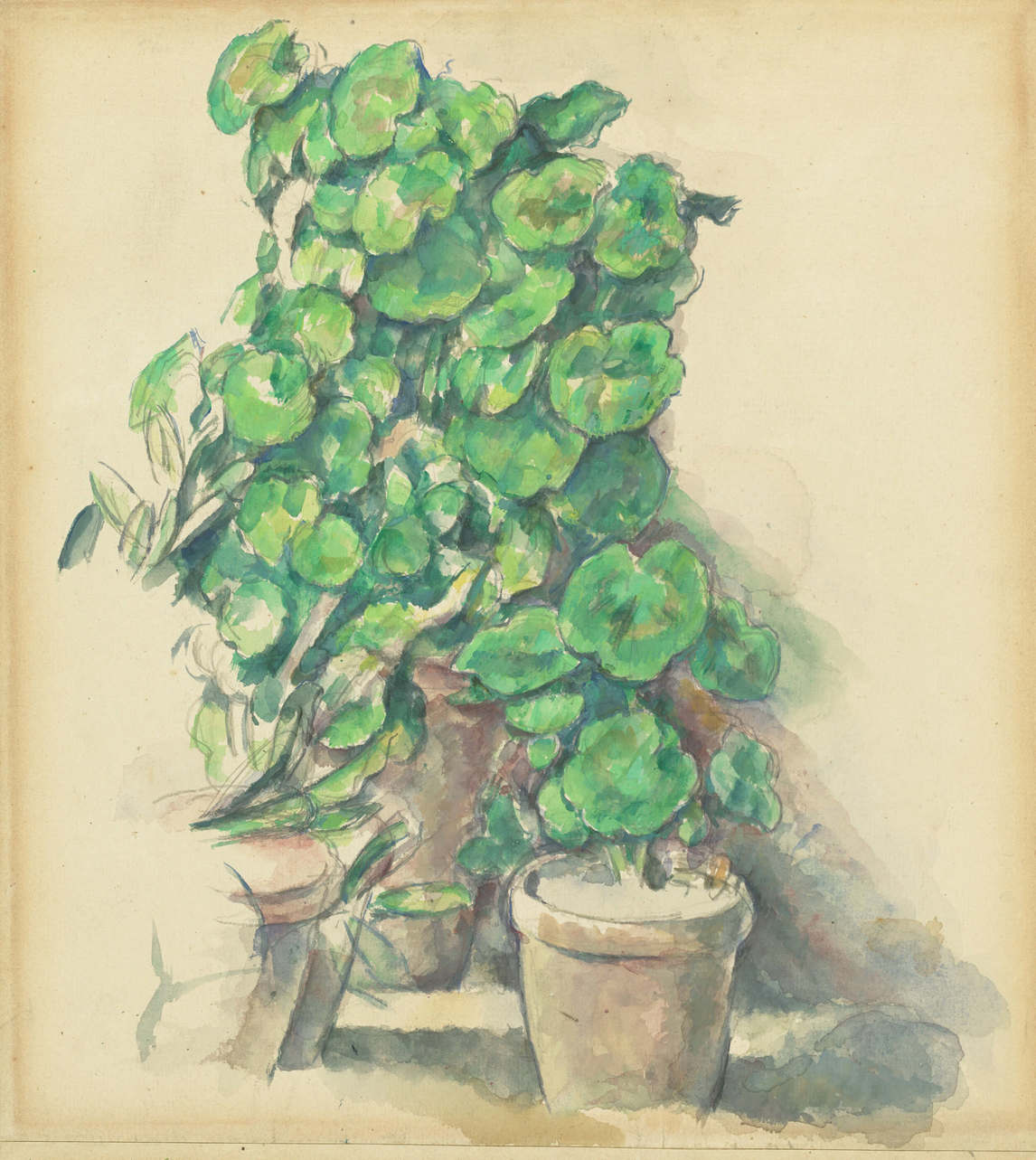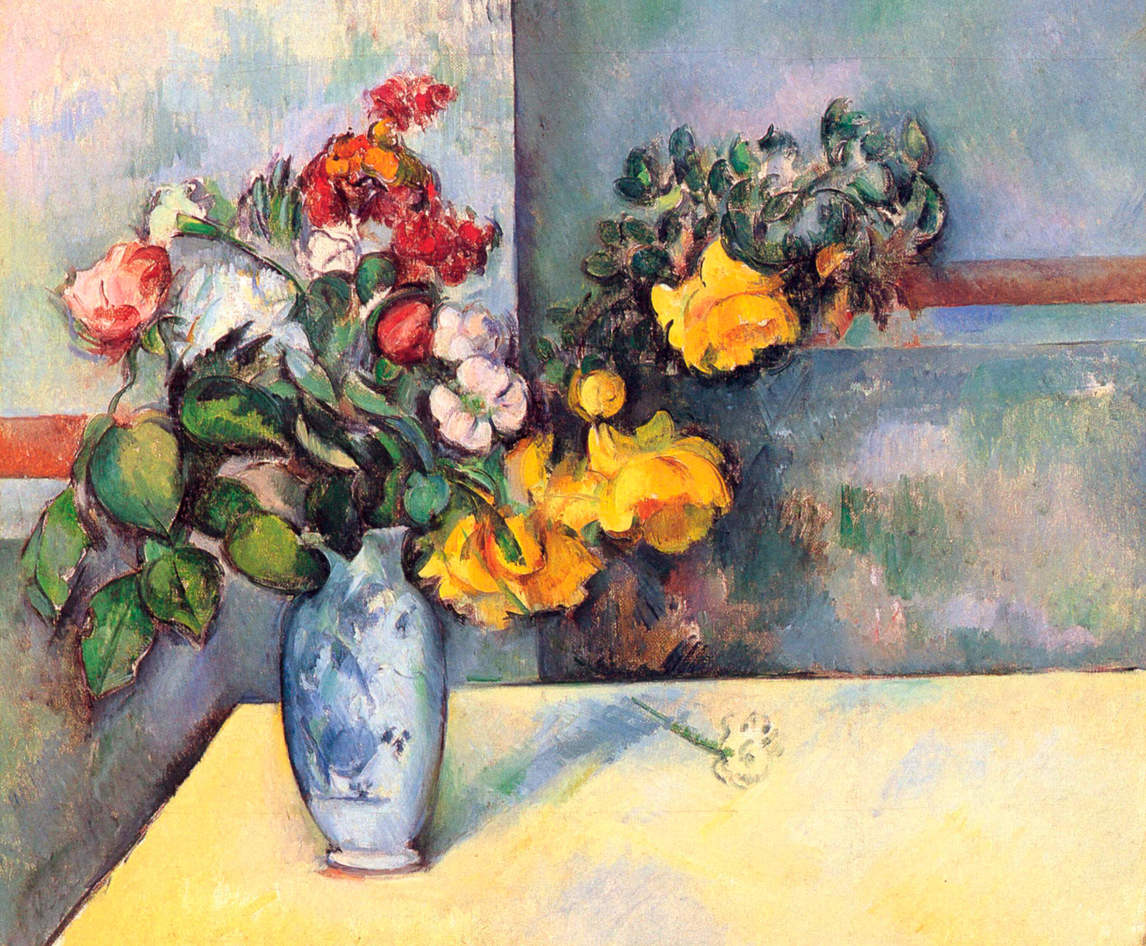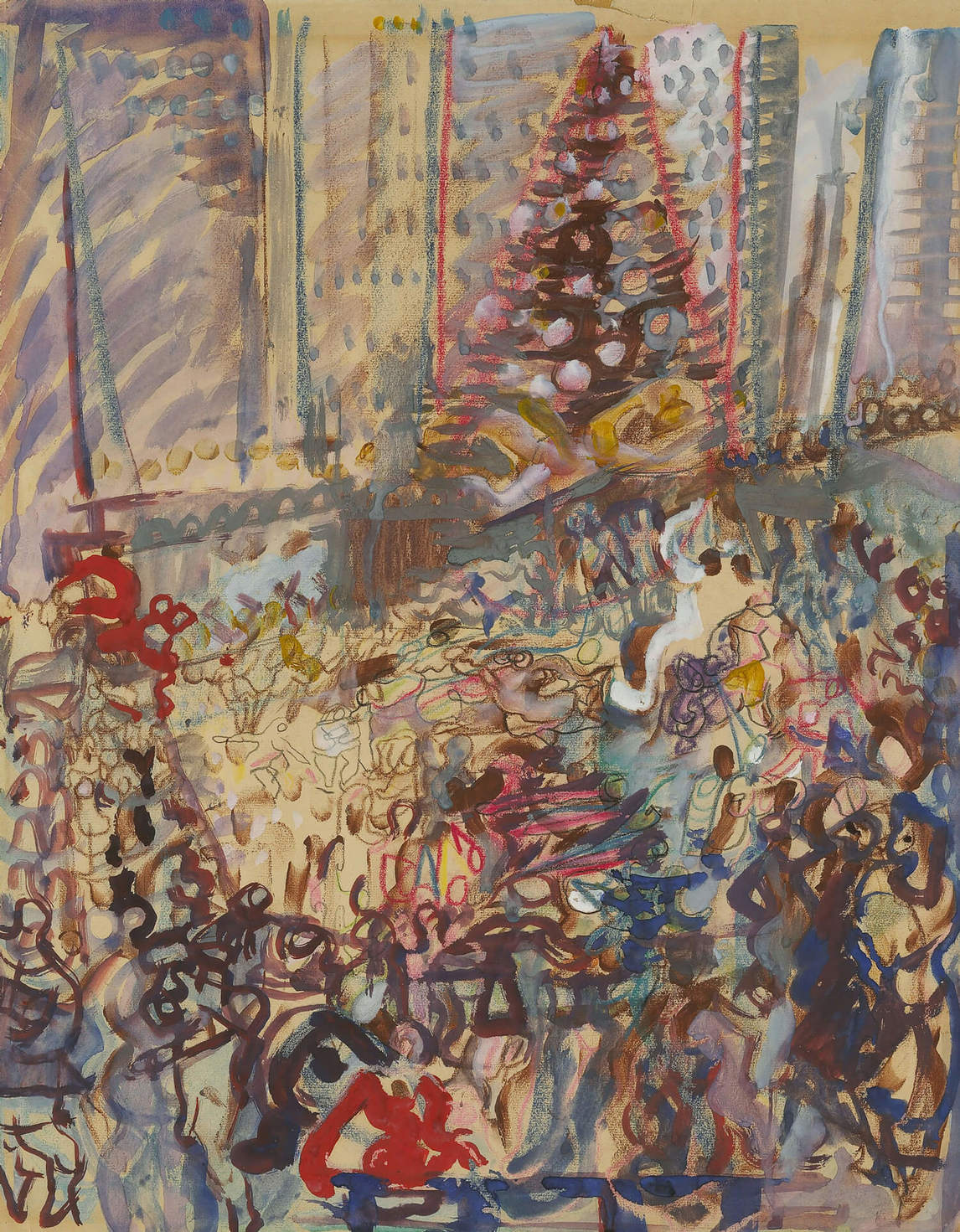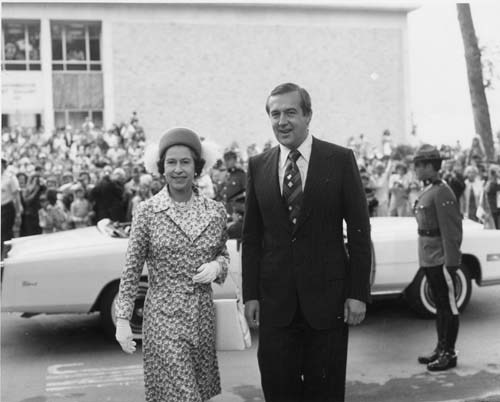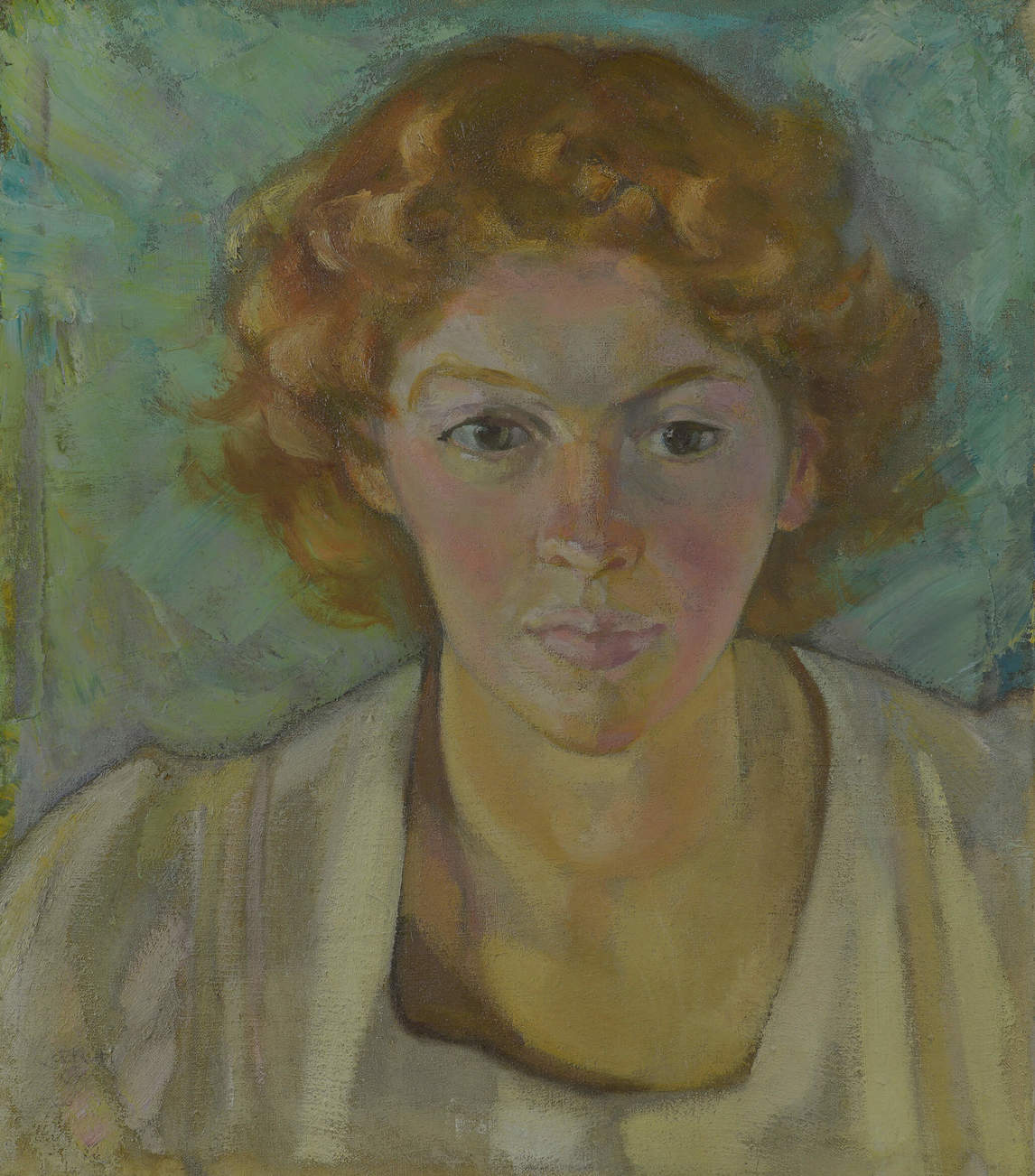 ---
BOOK CREDITS
Publisher
Sara Angel
Executive Editor
Kendra Ward
Operations Executive / Web and Layout Director
Simone Wharton
French Editorial Director
Ersy Contogouris
Managing Editor
Michael Rattray
Editor
Rosemary Shipton
Production Editor
Alicia Peres
Copy Editor
Linda Pruessen
Proofreader
Strong Finish Editorial Design
Translator
Corinne Durin
French Copy Editor and Proofreader
Annie Champagne
Senior Image Research Associate
Stephanie Burdzy
Image Research Associate
Eva Lu and Erin Szikora
Layout Designer and Associate
Emily Derr
Digital Image Specialist
Rachel Topham
French Layout Associate
Ruth Jones
Design Template
Studio Blackwell
---
COPYRIGHT
© 2018 Art Canada Institute. All rights reserved.
Art Canada Institute
Massey College, University of Toronto
4 Devonshire Place
Toronto, ON M5S 2E1
Library and Archives Canada Cataloguing in Publication 

Gewurtz, Michelle, 1978-, author
Molly Lamb Bobak : life & work / Michelle Gewurtz.

Includes bibliographical references.
ISBN 978-1-4871-0189-3 (HTML).—ISBN 978-1-4871-0188-6 (PDF)

1. Bobak, Molly Lamb, 1920-2014.  2. Bobak, Molly Lamb,
1920-2014—Criticism and interpretation.  3. Biographies.  I. Art
Canada Institute, issuing body  II. Title.

ND249.B554G49 2018                   759.11                  C2018-905179-5