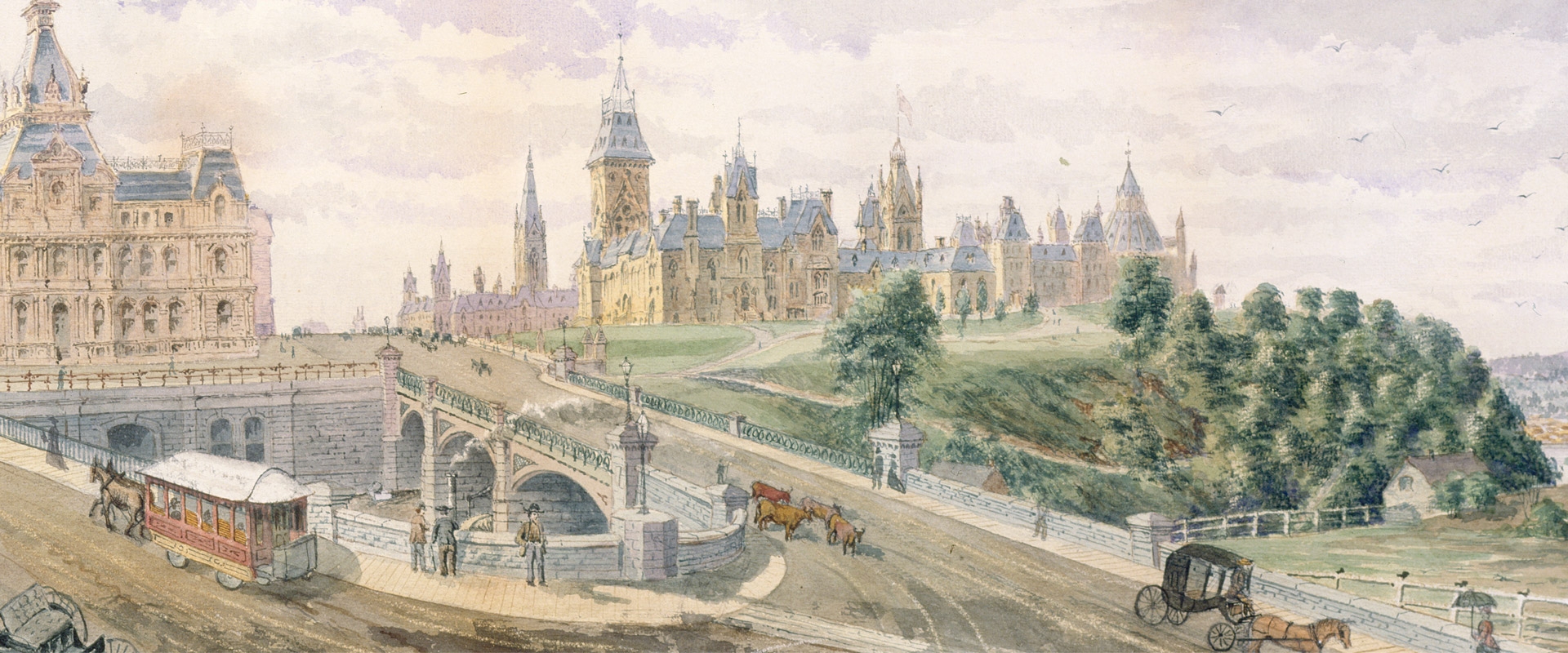 Copyright & Credits
Acknowledgements
From the Author
When I was young, my mother, Joan, ensured that I was aware of my Indigenous roots, and my grandmother, Sarah Lavalley, widely recognized for her skills as a craftswoman and her knowledge of traditional lore and medicine, taught me about artistic creativity. My father, John, instilled me with a love of history. My formal interest in art history began with high school classes in art, when our teacher Miss Adams took us to visit the nearby National Gallery of Canada, as well as to the studios of local artists Robert Hyndman and Juan Geuer. At Carleton University, Dr. Mary-Louise Funke Campbell awoke my passion for art history with her amazing lectures and enthusiasm, and my interest in the historical importance of art grew due to such professors as Naomi Griffiths, John Taylor, and Del Muise. Once I began working for the then Public Archives of Canada, I was guided in my career by such mentors as Georges Delisle, Andrew Birrell, Richard Huyda, and Lilly Koltun, and learned a great deal about the history of art and photography in this country from many knowledgeable colleagues, including Martha Cooke, Lydia Foy, and Gilbert Gignac.
As a native-born Ottawan, my research into the history of art in Ottawa has been encouraged and supported by three successive Ottawa Art Gallery directors, Mayo Graham, Mela Constantinidi, and Alexandra Badzak, and by curators Pierre Arpin, Melanie Scott, Catherine Sinclair, Michelle Gewurtz, and Rebecca Basciano. I have also had the privilege of working with many eminent art historians, including J. Russell Harper, Charlie Hill, Rosemarie Tovell, Mario Béland, Daniel Drouin, Robert Stacey, Mary Allodi, and Stephen Otto, from whom I learned so much more about Canadian art as well. There are many others too numerous to mention who have encouraged and supported my efforts, and I hope they will understand that I cannot list them all.
This book would never have come about without the urging of Dr. Sara Angel and the assistance of the staff of the Art Canada Institute, especially Dr. Jocelyn Anderson. Finally, I must acknowledge how much I rely on the love and support given to me by my wife Sheila Powell, who has always been there for me, and who enabled me to carry out so much of my work while we were raising our sons Eric and Ross together.
From the ACI
The Art Canada Institute gratefully acknowledges the generosity of the Lead Title Sponsor of this book, Trinity Development Foundation, and the Associate Title Sponsors, Lawson Hunter and the Stonecroft Foundation for the Arts.
We thank the Founding Sponsor of the Art Canada Institute: BMO Financial Group.
The ACI also thanks the other Title Sponsors of the 2021–2022 Canadian Online Art Book Project: Marilyn and Charles Baillie; Alexandra Bennett in memory of Jalynn Bennett; the Circle of Supporters for Canadian Women Artists; Kiki and Ian Delaney; Blake C. Goldring; and the Honourable Margaret Norrie McCain.
We thank the 2021–2022 Season Sponsors of the Art Canada Institute: the Connor, Clark & Lunn Foundation; The Scott Griffin Foundation; The McLean Foundation; and The Jack Weinbaum Family Foundation.
We are grateful to the Art Canada Institute Leaders: Anonymous; Anonymous; Alexandra Baillie; John and Katia Bianchini; Christopher Bredt and Jamie Cameron; Linda and Steven Diener; Roger and Kevin Garland; Joan and Martin Goldfarb; Tim and Darka Griffin; Lawson Hunter; Richard and Donna Ivey; The Michael and Sonja Koerner Charitable Foundation; Alan and Patricia Koval Foundation; McCarthy Tétrault LLP; Bill Morneau and Nancy McCain Foundation at Toronto Foundation; Partners in Art; Sandra and Jim Pitblado; Tim and Frances Price; Gerald Sheff and Shanitha Kachan Charitable Foundation; The Donald R. Sobey Foundation; The Stonecroft Foundation for the Arts; TD Bank Group; Fred Waks; Bruce V. Walter and Erica Walter; Eberhard and Jane Zeidler; and Sara and Michael Angel.
Appreciation goes as well to our Patrons: Anonymous; Diana Billes; Eric and Jodi Block; Malcolm Burrows and Barbara Dick; Debra and Barry Campbell; Anne-Marie Canning; Cowley Abbott; Lilly Fenig; Jane and Michael Freund; Leslie S. Gales and Keith Ray; The Lindy Green Family Charitable Foundation; Reesa Greenberg; Jane Huh; Elaine Kierans and Shawn McReynolds; Trina McQueen; Gilles and Julia Ouellette; Judith and Wilson Rodger; Fred and Beverly Schaeffer; Michael Simmonds and Steven M. Wilson; Andrew Stewart and Kathy Mills; Carol Weinbaum; and Robin and David Young.
Gratitude goes as well to our Founding Patrons, who supported the Art Canada Institute in its first year: Jalynn Bennett, The Butterfield Family Foundation, David and Vivian Campbell, Albert E. Cummings, The Fleck Family, Roger and Kevin Garland, Glorious and Free Foundation, Gluskin Sheff + Associates, The Scott Griffin Foundation, Gershon Iskowitz Foundation, The Michael and Sonja Koerner Charitable Foundation, Michelle Koerner and Kevin Doyle, Phil Lind and Ellen Roland, Sarah and Tom Milroy, Partners in Art, Sandra L. Simpson, Stephen Smart, Nalini and Tim Stewart, and Robin and David Young.
The Art Canada Institute would like to thank the following for their assistance: Agnes Etherington Art Centre, Kingston (Jennifer Nicoll); Alan Klinkoff Gallery, Toronto (Alan Klinkoff); American Museum of Natural History, New York (Alexa Magladry); Archives of Ontario, Toronto (Anne Williams); Archives nationales à Gatineau (Jacinthe Duval); Arsenal Contemporary, New York; Art45 (Serge Vaisman); Art Gallery of Alberta, Edmonton (Danielle Siemens); Art Gallery of Ontario, Toronto (Alexandra Cousins, Tracy Mallon-Jensen); Art Gallery of Vancouver (Danielle Currie); Art Windsor Essex (Nicole McCabe); Bau-Xi Gallery, Toronto (Ellen Kirwin); Biodiversity Heritage Library, Smithsonian Libraries, Washington, D.C.; Bon Echo Provincial Park, Kaladar (Lisa Roach); Bridgeman Images (Joanna Smith, Tim Davis); Bytown Museum, Ottawa (Grant Vogl); Canada Council Art Bank, Ottawa (Martha Young); Canadian Conservation Institute, Ottawa (Geneviève Desrochers); Canadian Knowledge Research Network, Ottawa; Canadian Museum of History, Gatineau (Tanya Anderson, Anneh Fletcher, Shannon Mooney); Canadian War Museum, Ottawa (Shannyn Johnson); Carleton University Art Gallery, Ottawa (Sandra Dyck, Danielle Printup); Central Art Garage, Ottawa (Danny Hussey); City of Lethbridge Art Collection (Jillian Bracken); City of Ottawa Archives (Theresa Sorel, et al); City of Ottawa Public Art Program (Meaghan Haughian, Sarah Patterson, Kristen Saar); Copyright Visual Arts, Ottawa (Marcia Lea); Cowley Abbott, Toronto (Rob Cowley, Louise Dudley); Crown-Indigenous Relations and Northern Affairs Indigenous Art Collection, Gatineau (Kevin Sakolinsky); Department of Canadian Heritage, Ottawa (Devin Brazeau); Dorset Fine Arts (David Hannan); Estate of James Boyd; Estate of Lynne Cohen (Andrew Lugg); Estate of Kathleen Daly Pepper (Patrick Daly); Estate of Alma Duncan (Anne Maheux); Estate of Ernest Fosbery; Estate of Juan Geuer (Sunniva Geuer); Estate of Malak Karsh (Sidney Karsh); Estate of Yousuf Karsh (Julie Grahame); Estate of Kenneth Lochhead (Allan Lochhead, Joanne Lochhead); Estate of Henri Masson (Huguette Masson); Estate of David B. Milne (David Milne); Estate of Kazuo Nakamura (Elaine Nakamura); Estate of Ron Noganosh (Maxine Bedyn); Estate of William Ogilvie; Estate of Arthur Price (Rene Price); Estate of Robert Rosewarne; Estate of Victor Tolgesy (Tina Tolgyesy); Estate of Dennis Tourbin (Nadia Laham); Estate of Gerald Trottier (Denise Trottier); Gander Heritage Trails; Gardiner Museum, Toronto (Christina MacDonald); Gilcrease Museum, Tulsa, Oklahoma; Global Affairs Canada Visual Art Collection, Ottawa; Heffel Fine Art Auction House, Calgary (Molly Tonken); Kinsman Robinson Galleries, Toronto (Paul Robinson); Library and Archives Canada, Ottawa; Levis Fine Art Auctions, Calgary (Andrea Lowe, Cheryl Sonley); Lost Ottawa (David McGee); MacKenzie Art Gallery, Regina; Masters Gallery Ltd., Calgary; McMichael Canadian Art Collection, Kleinburg (Janine Butler, Hanna Broker); Mira Godard Gallery, Toronto (Gisella Giacalone); Montréal Museum of Fine Arts (Marie-Claude Saia); Montréal Tourism; Musée national des beaux-arts du Québec (Véronique Greaves); Museum London (Krista Hamlin, Janice Lopes); National Capital Commission, Ottawa; National Film Board of Canada, Montréal (Alexandra Hubert); National Gallery of Canada, Ottawa (Raven Amiro, Véronique Malouin); National Museum of the American Indian, Smithsonian, Washington, D.C.; New York Public Library, Rare Book Division; Omàmiwininì Pimàdjwowin: Algonquin Way Cultural Centre, Golden Lake; Ontario Parks, Peterborough (Megan Birrell); Ottawa Art Gallery (Jennifer Gilliland, Catherine Sinclair); Postmedia (Elena Novikova, Donna Suarez); Robert McLaughlin Gallery, Oshawa (Sonya Jones); Roberts Gallery, Toronto (Charlene Wildridge); Rodman Hall Art Centre, St. Catherines (Marcie Bronson); SAW Gallery, Ottawa (Tam-Ca Vo-Van, Jason St-Laurent); Shoebox Studio, Ottawa (Sam Hopkins); SOCAN (Gilles Lessard, Jane Labiak); Southern Alberta Art Gallery, Lethbridge (Su Ying Strang, Adam Whitford); The Brechin Group, Ottawa (Jacqueline Vincent); Toronto Public Library (Christopher Coutlee, Beau Levitt, et al); University of Ottawa (Bonnie Findley, Isabelle Mailloux); University of Toronto Archives; University of Toronto Libraries; Vancouver Art Gallery (Danielle Currie); Waddington's Auctioneers and Appraisers (Kendra Popelas); Wapikoni Mobile, Montréal (Isabel Kastrup); ZKF Publishers, Altenstadt, Germany; and Barry Ace, Stéphane Alexis, David Barbour, Eva Blue, Olivia Bowden, Stephen Braithwaite, Simon Brascoupé, Jim Burant, Craig Commanda, Duncan de Kergommeaux, Tim desClouds, Ross Dunn, Pat Durr, Evergon, nichola feldman-kiss, Tony Fouhse, Chantal Gervais, Lorraine Gilbert, Eliza Griffiths, Patrice James, Olivia Johnston, Farouk Kaspaules, Whitney Lewis-Smith, Jane Martin, Penny McCann, Gerald McMaster, Meryl McMaster, Orpheus Morgan, Richard Nigro, Russell Ratt Brascoupé, Leslie Reid, Andrew Rookley, Mana Rouholamini, Frank Shebageget, Michael Snow, Barry Spackman, Norman Takeuchi, Takao Tanabe, Jeff Thomas, Amy Thompson, Justin Wonnacott, and Jinny Yu.
The ACI recognizes the additional private collectors who have given permission for their works to be published in this edition.
---
Image Sources
Every effort has been made to secure permissions for all copyrighted material. The Art Canada Institute will gladly correct any errors or omissions.
---
Credits for Cover Images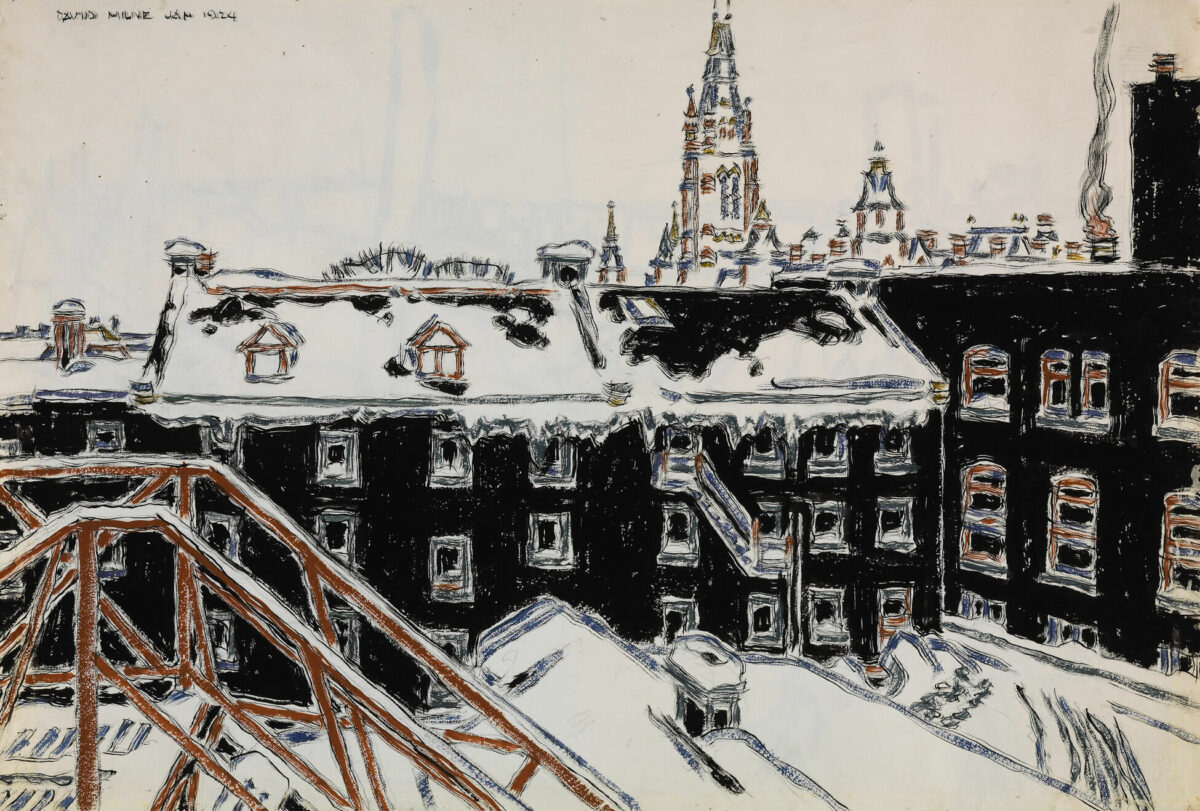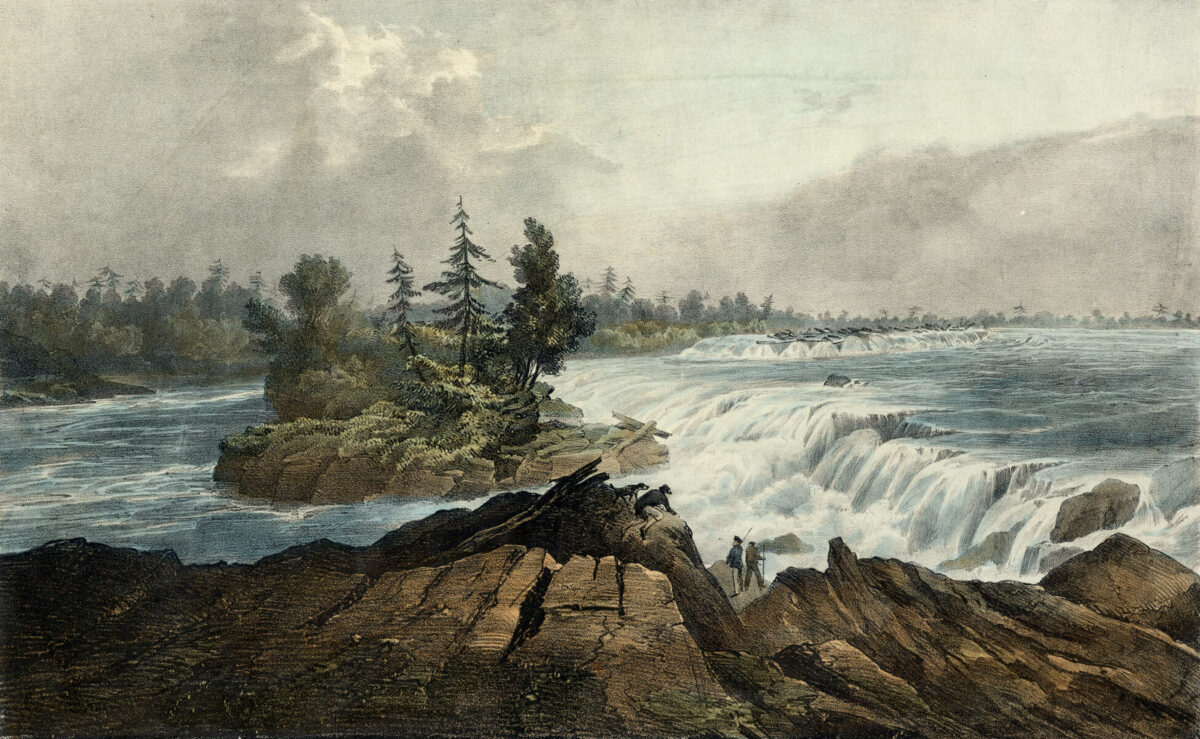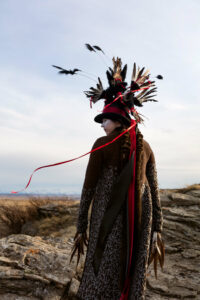 ---
Credits for Banners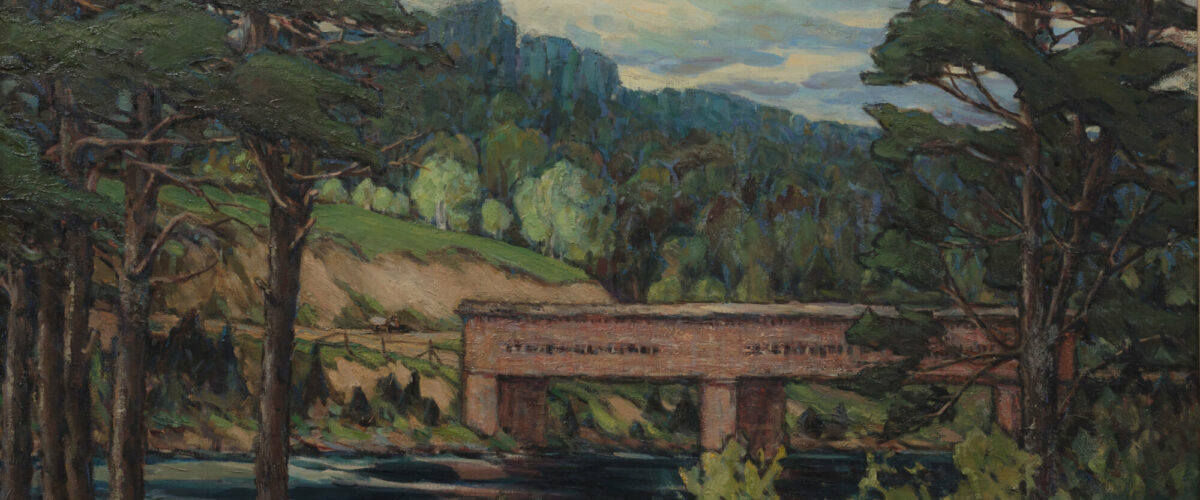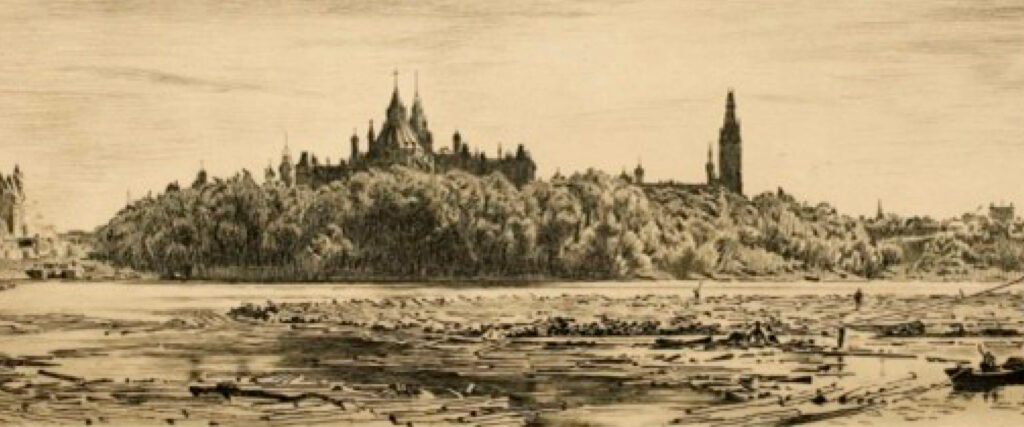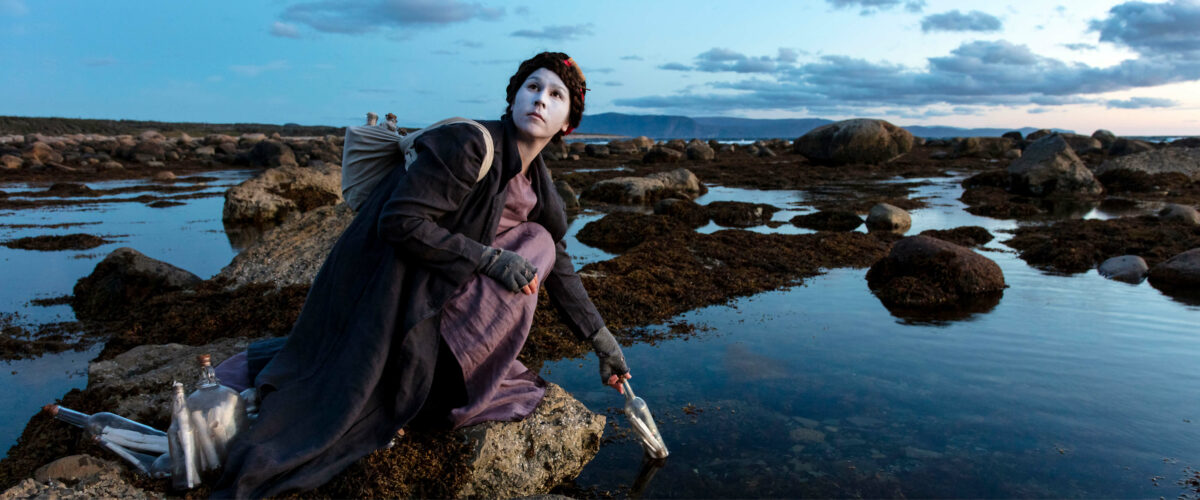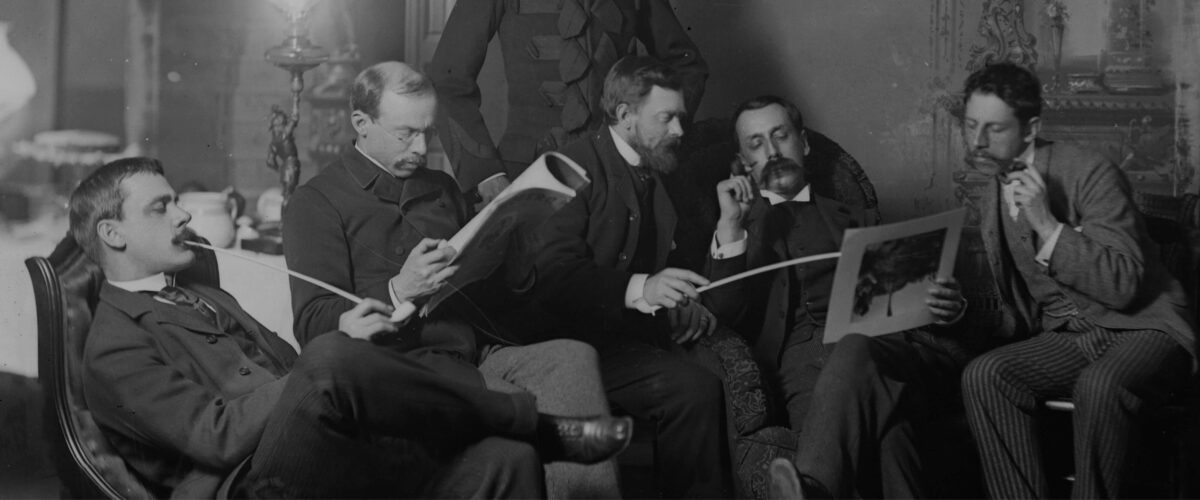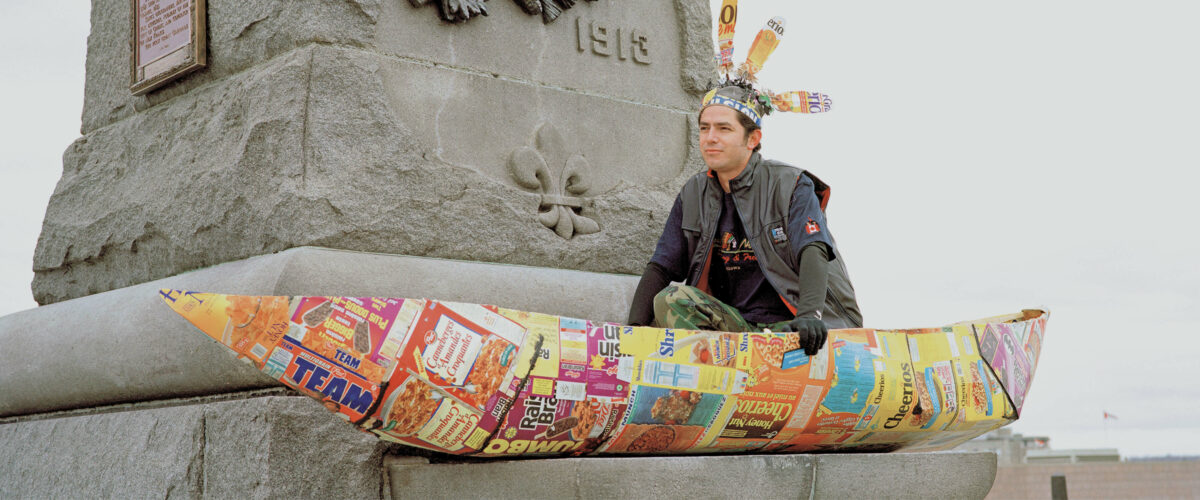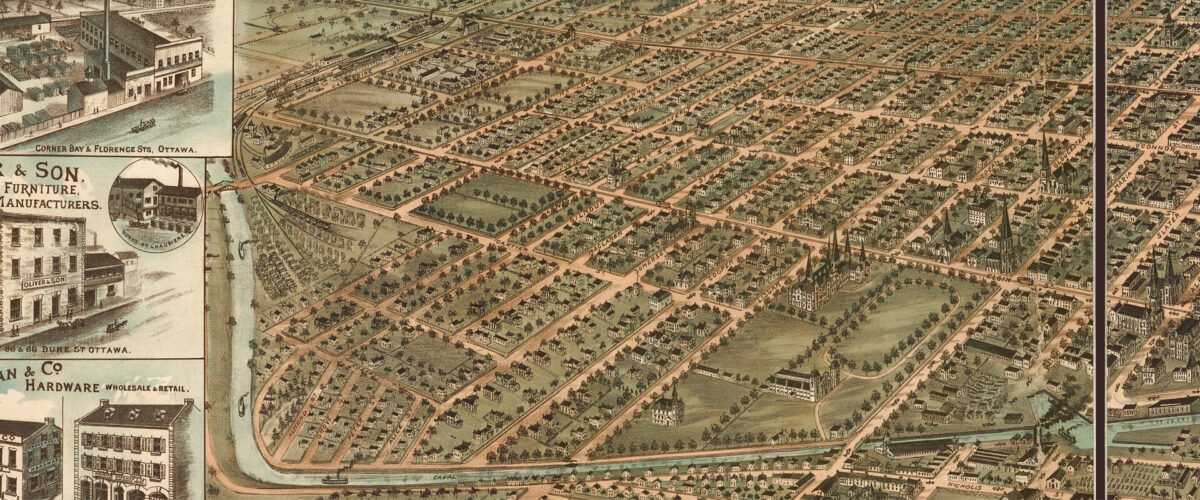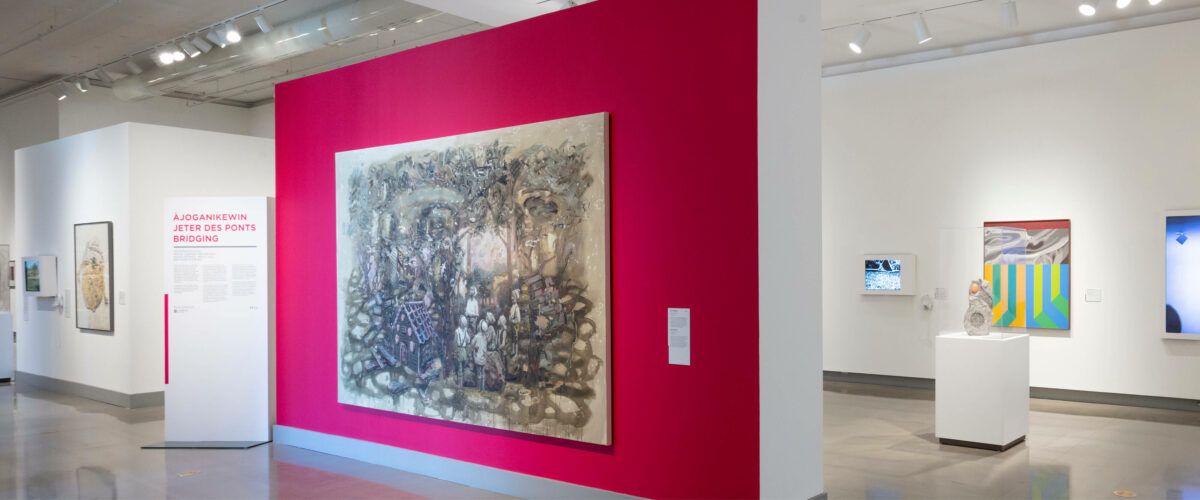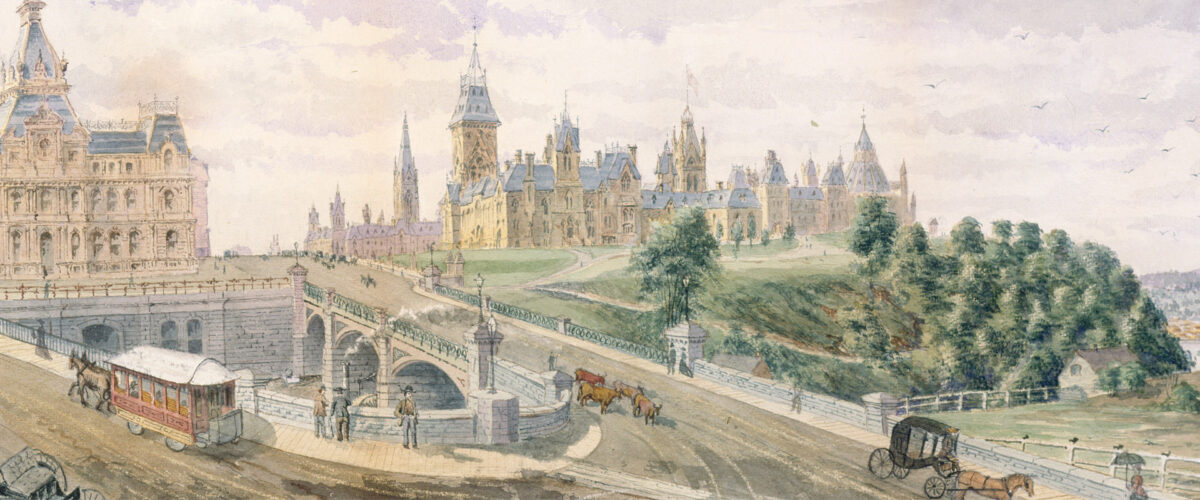 ---
Credits for works and photographs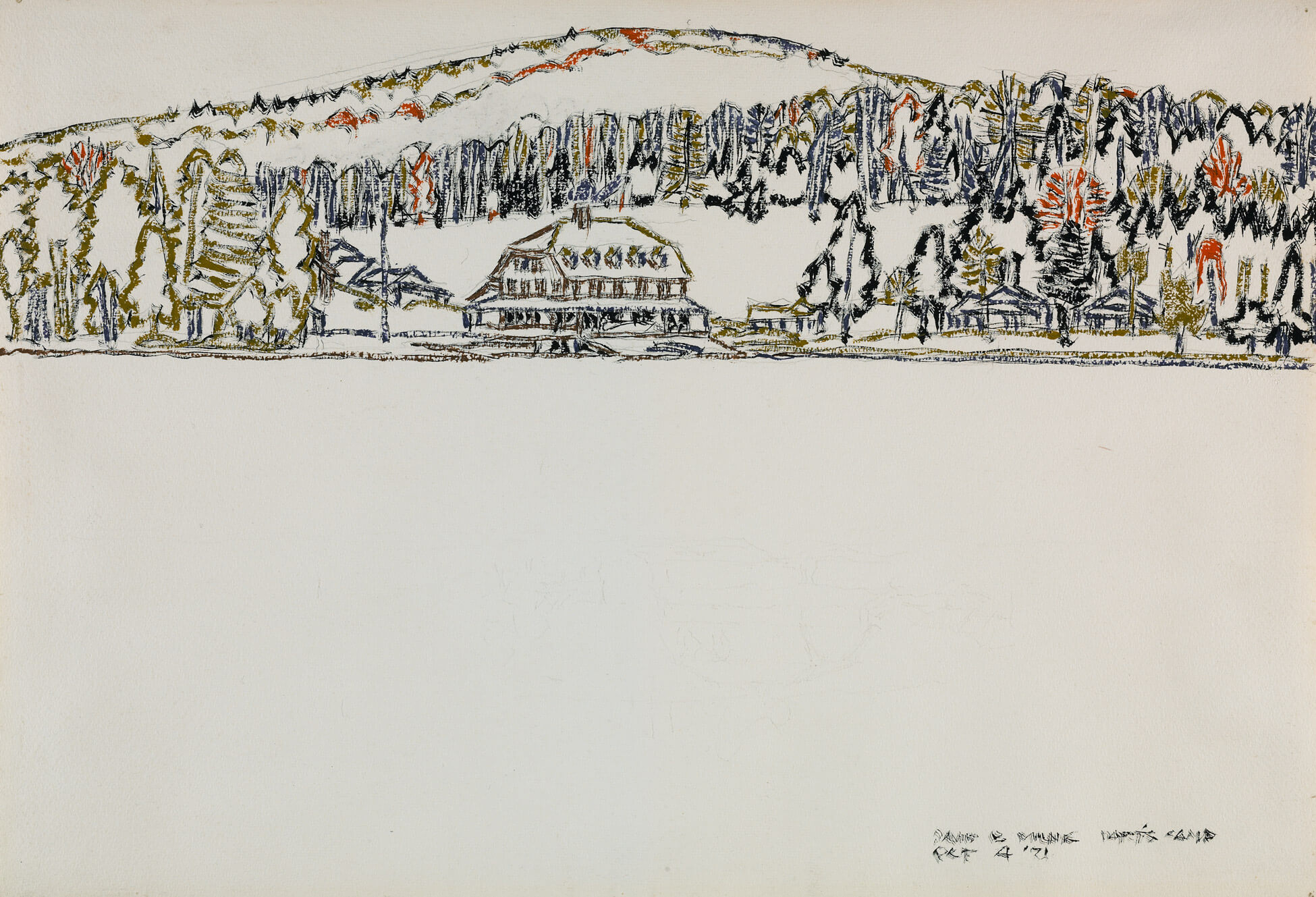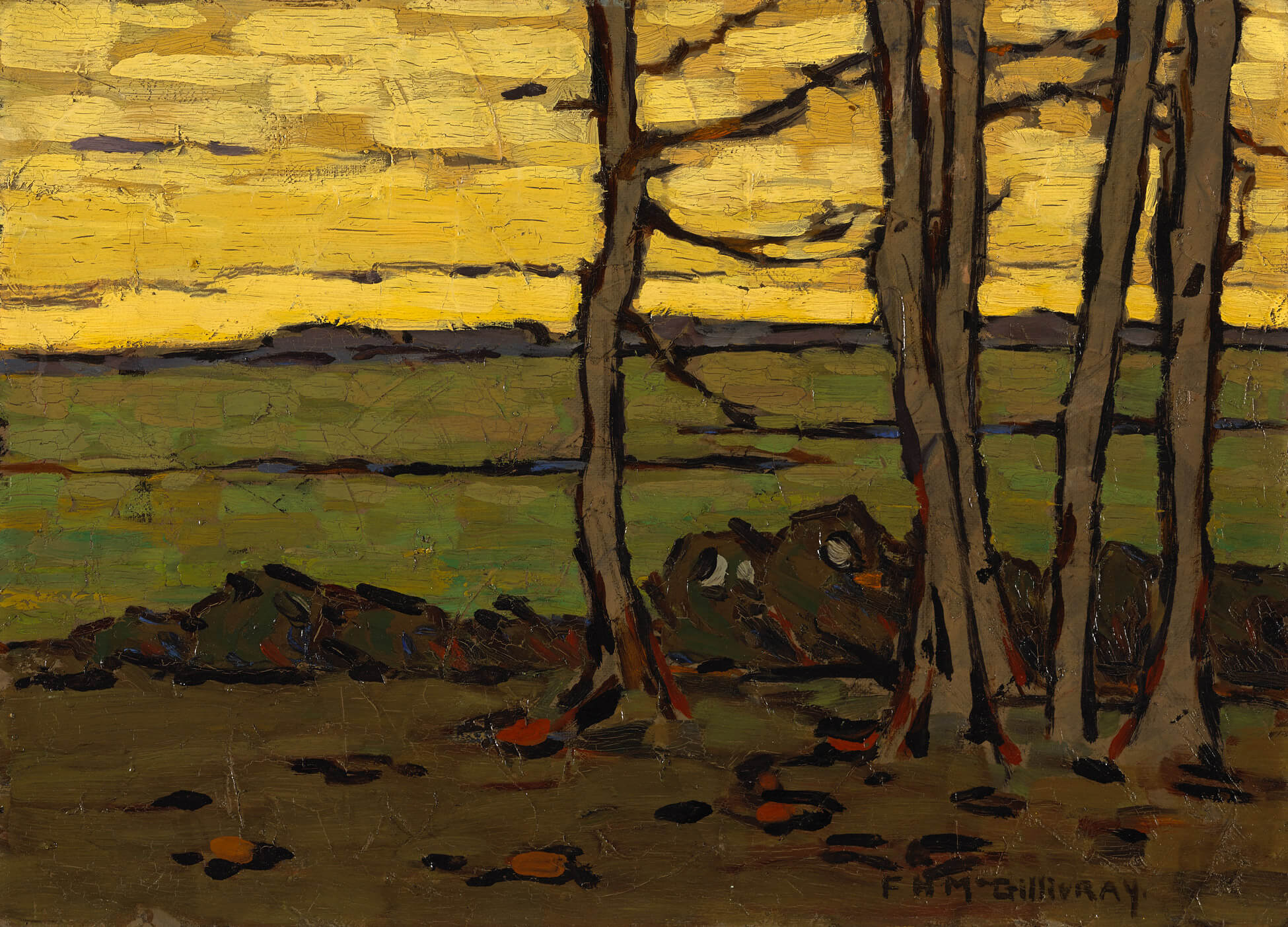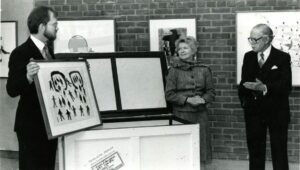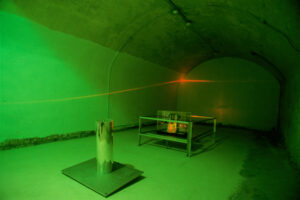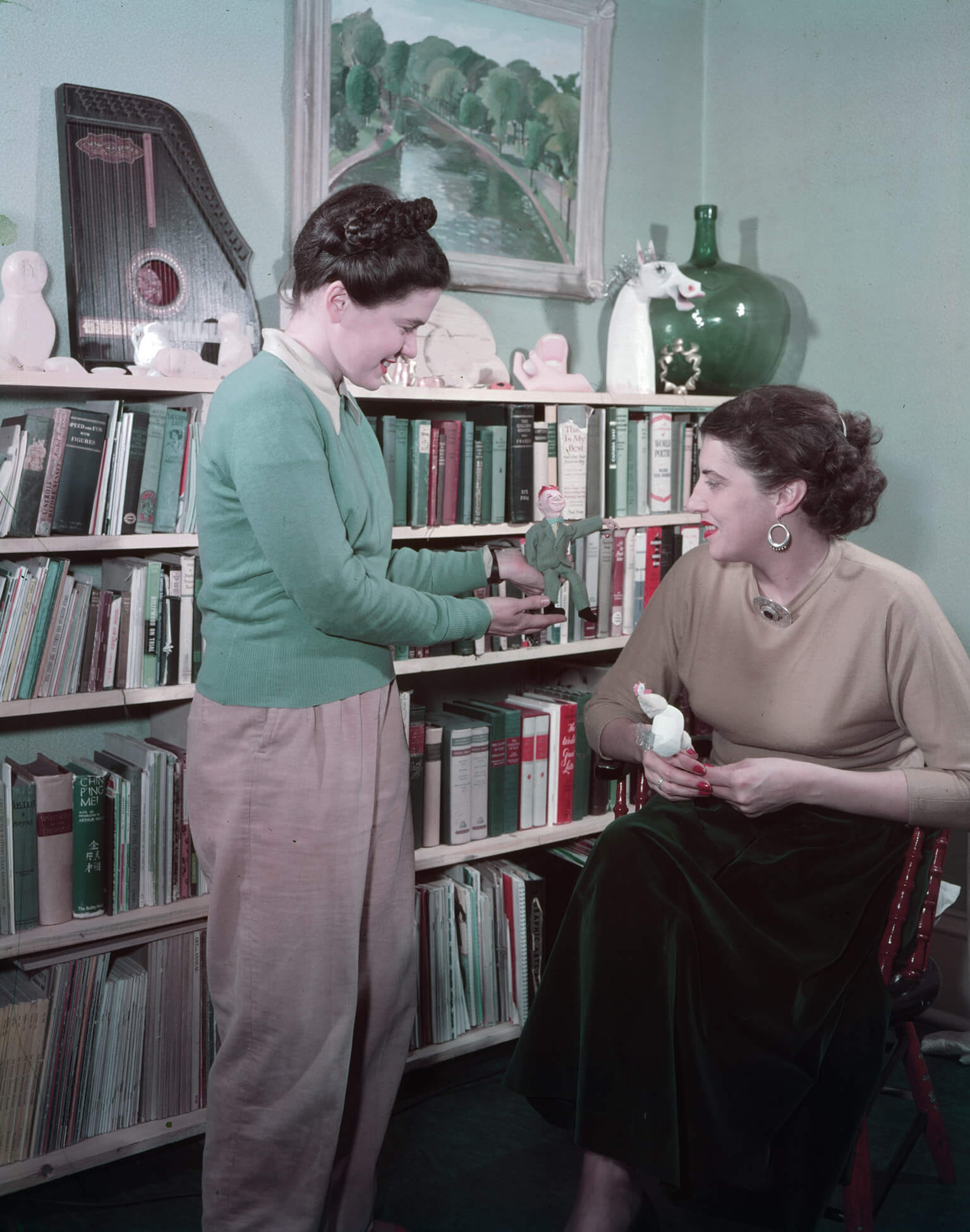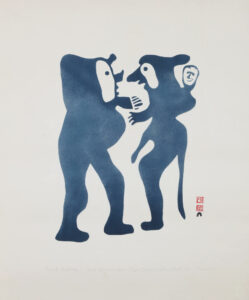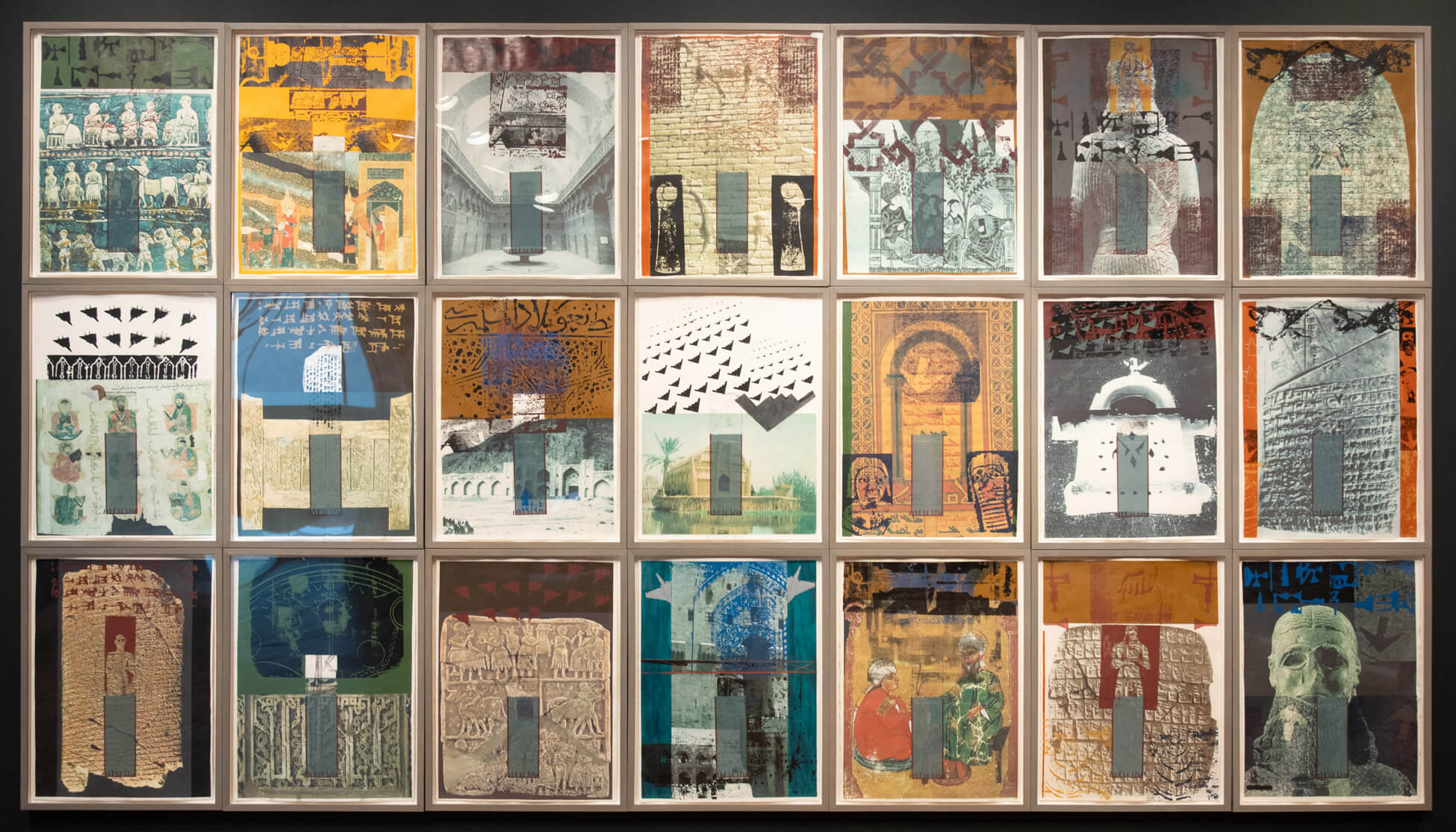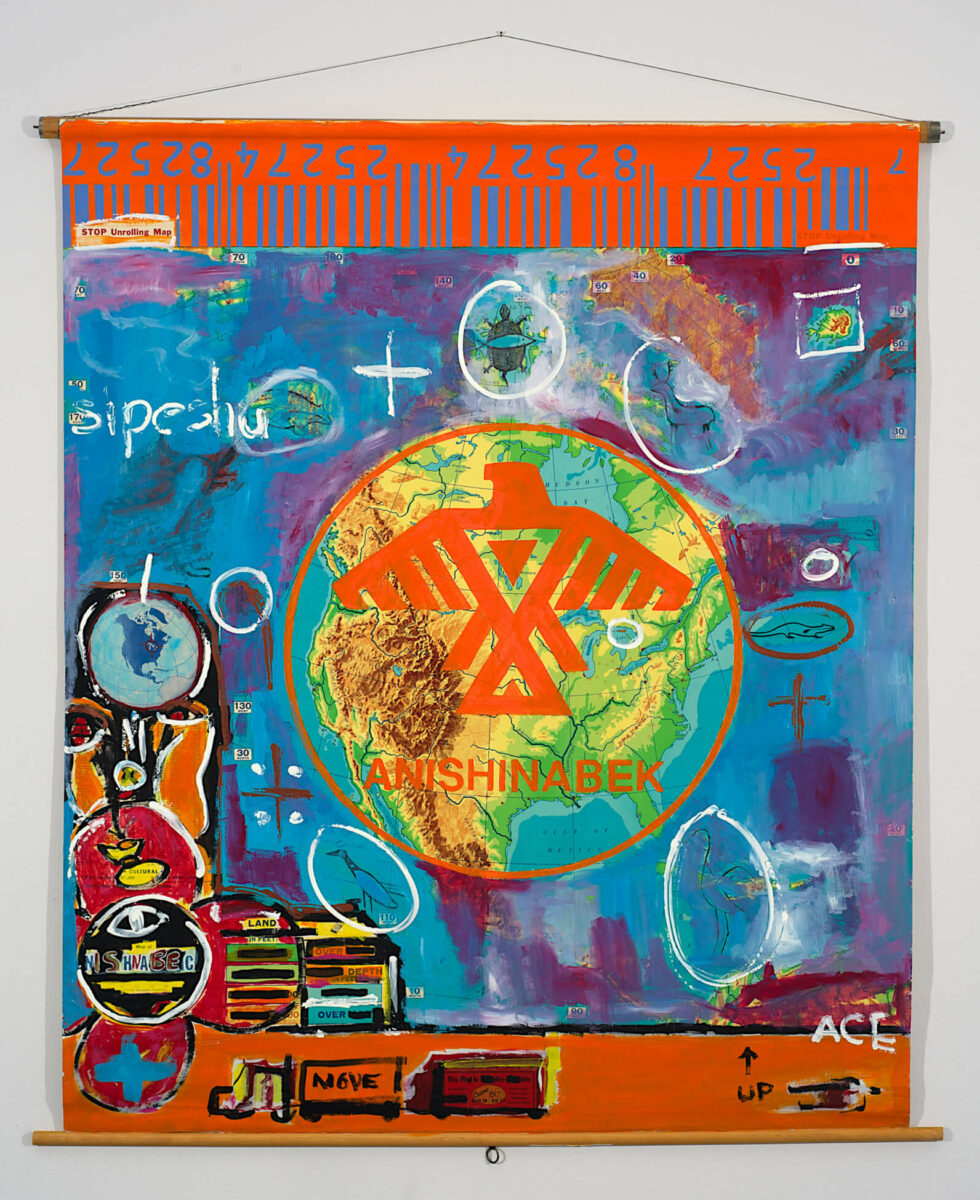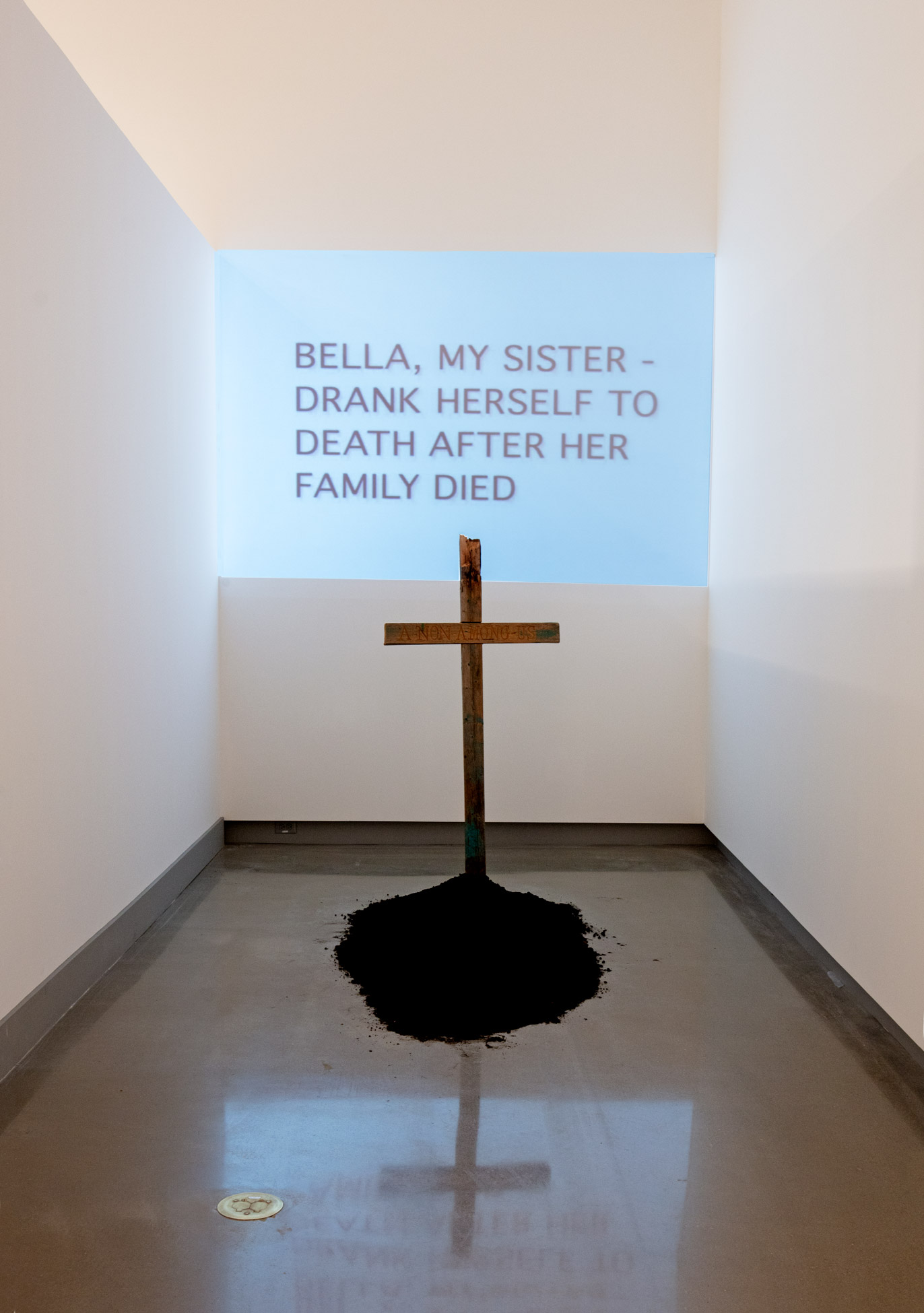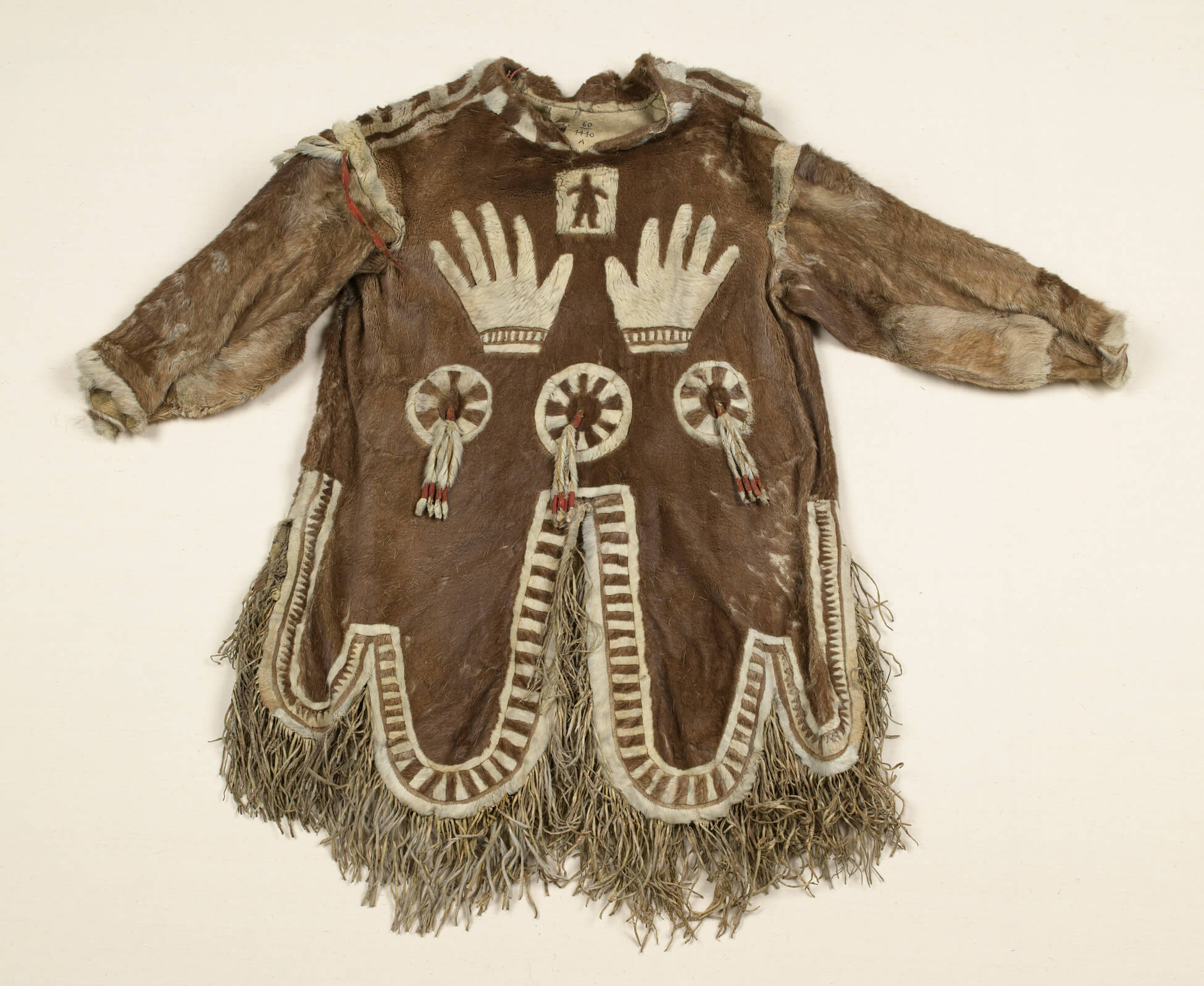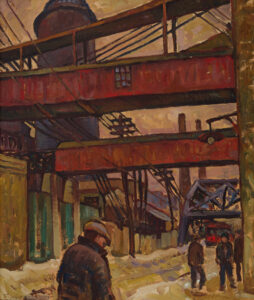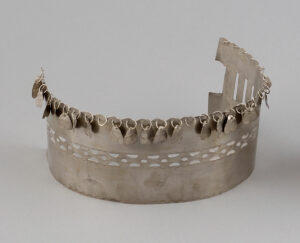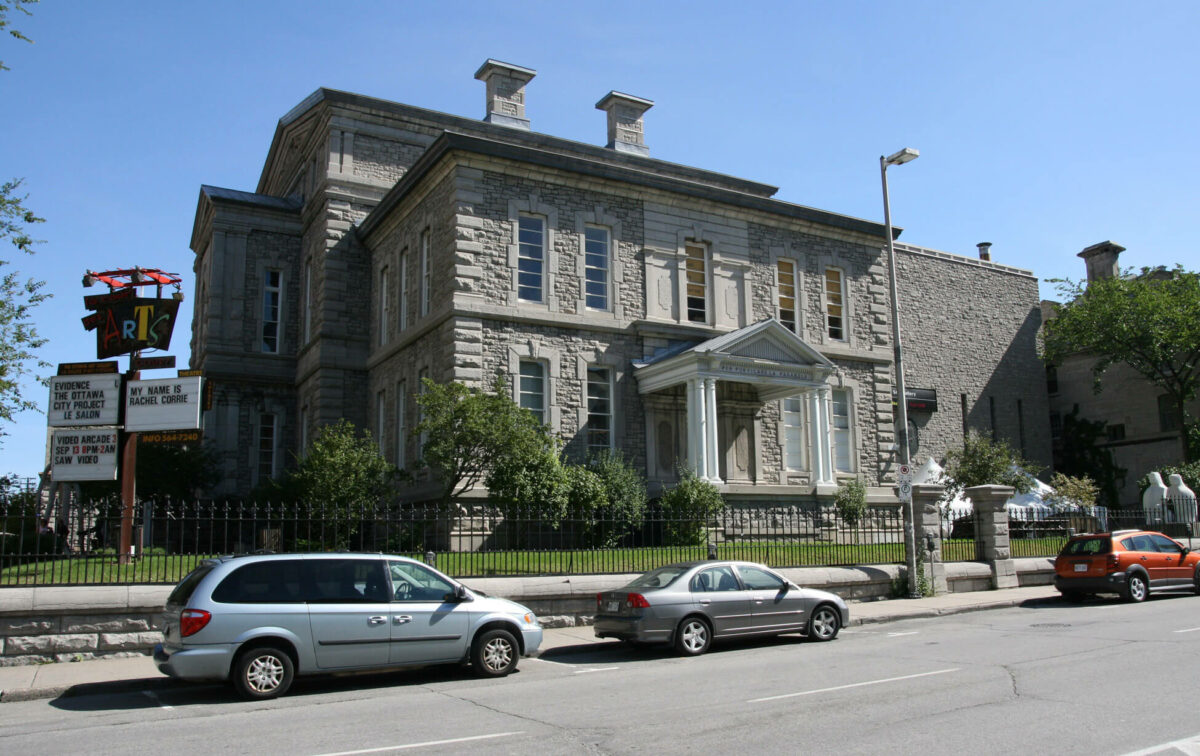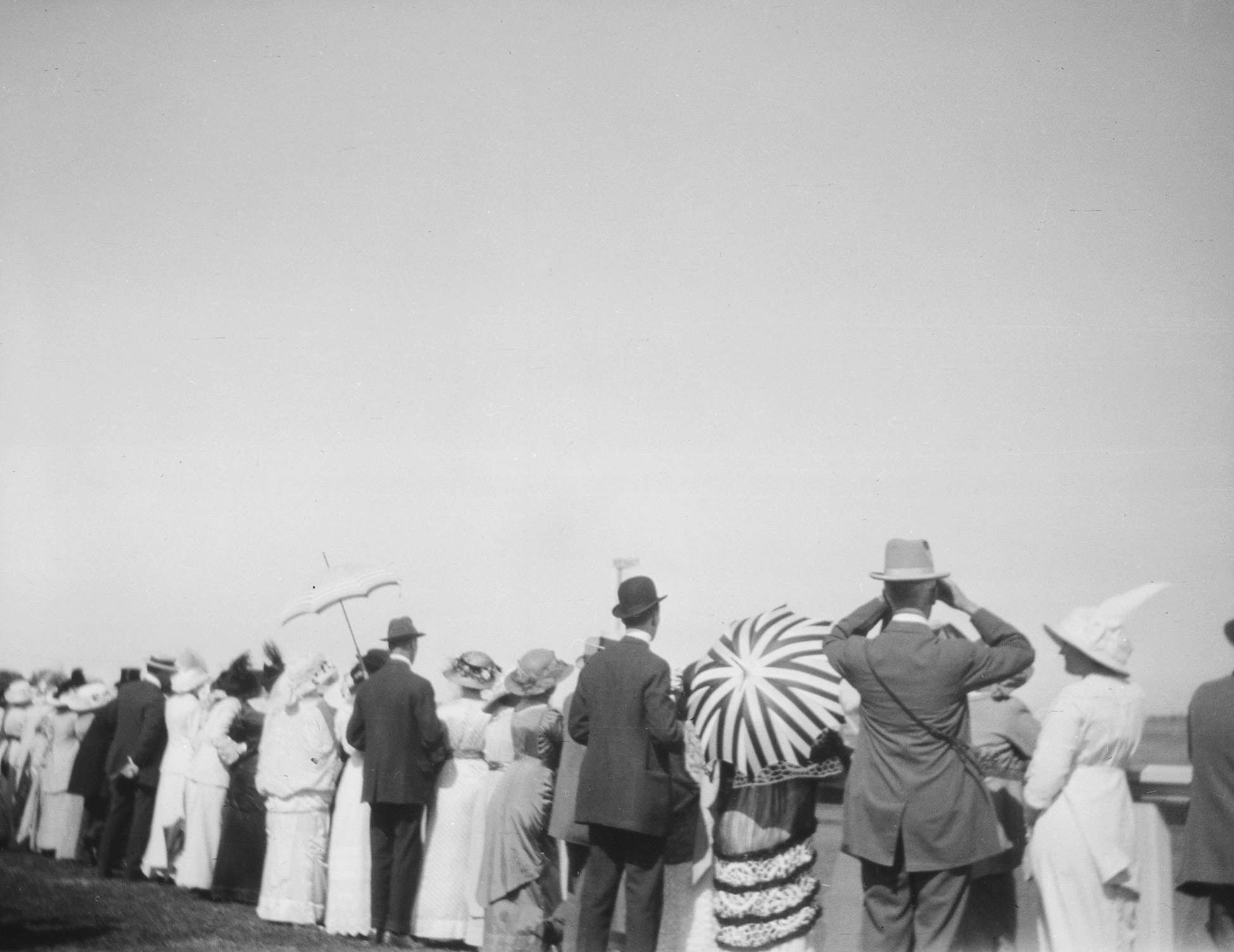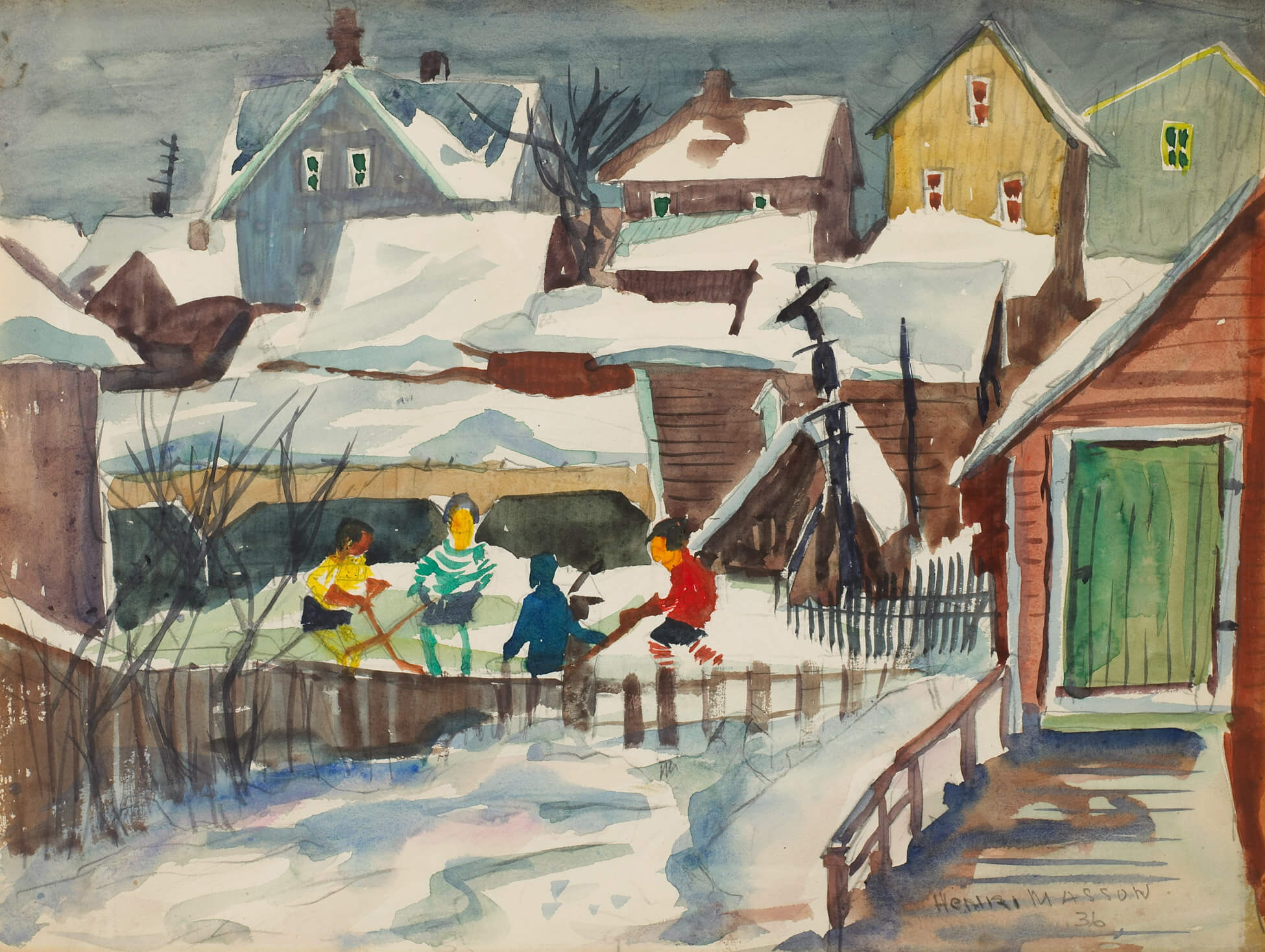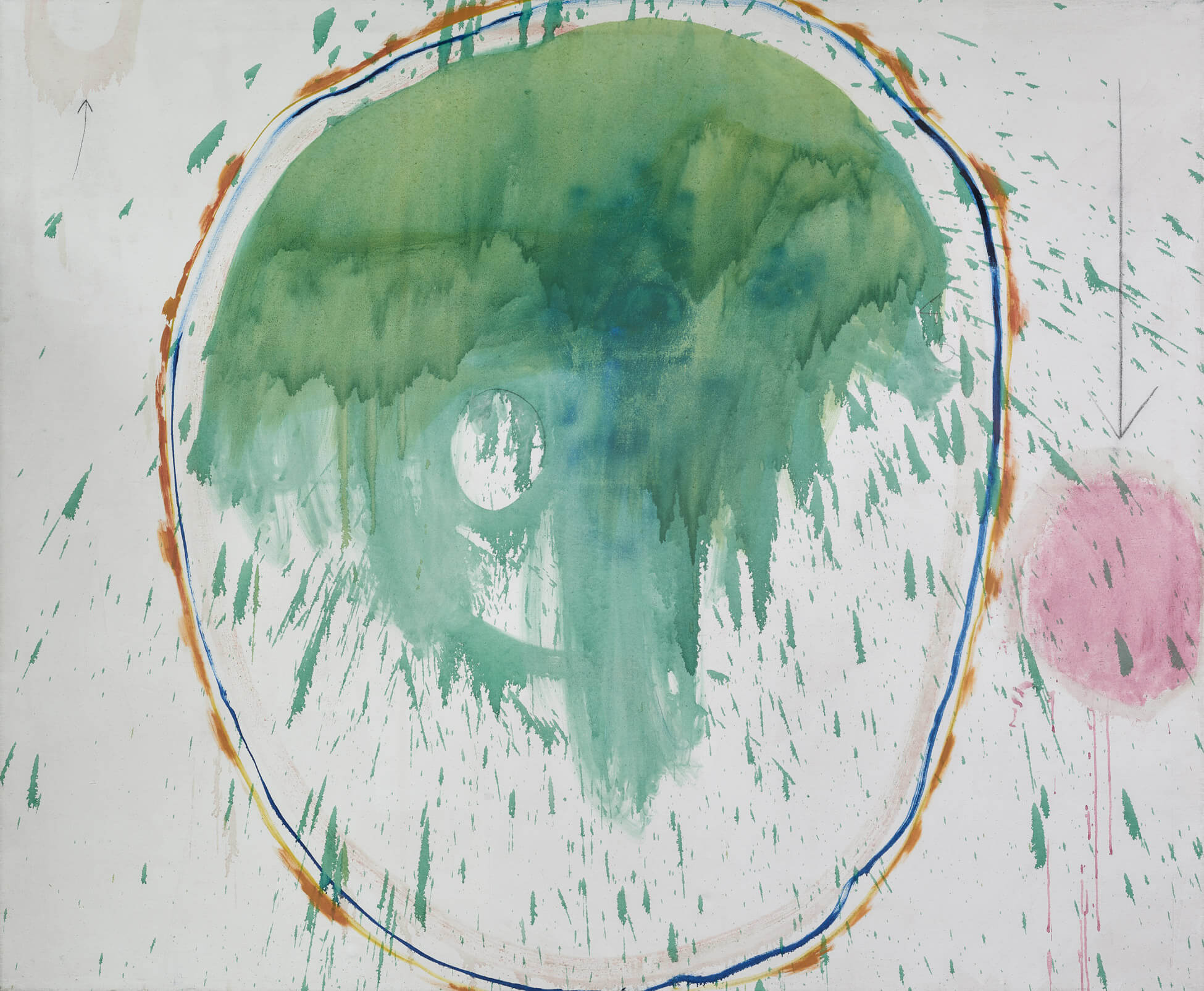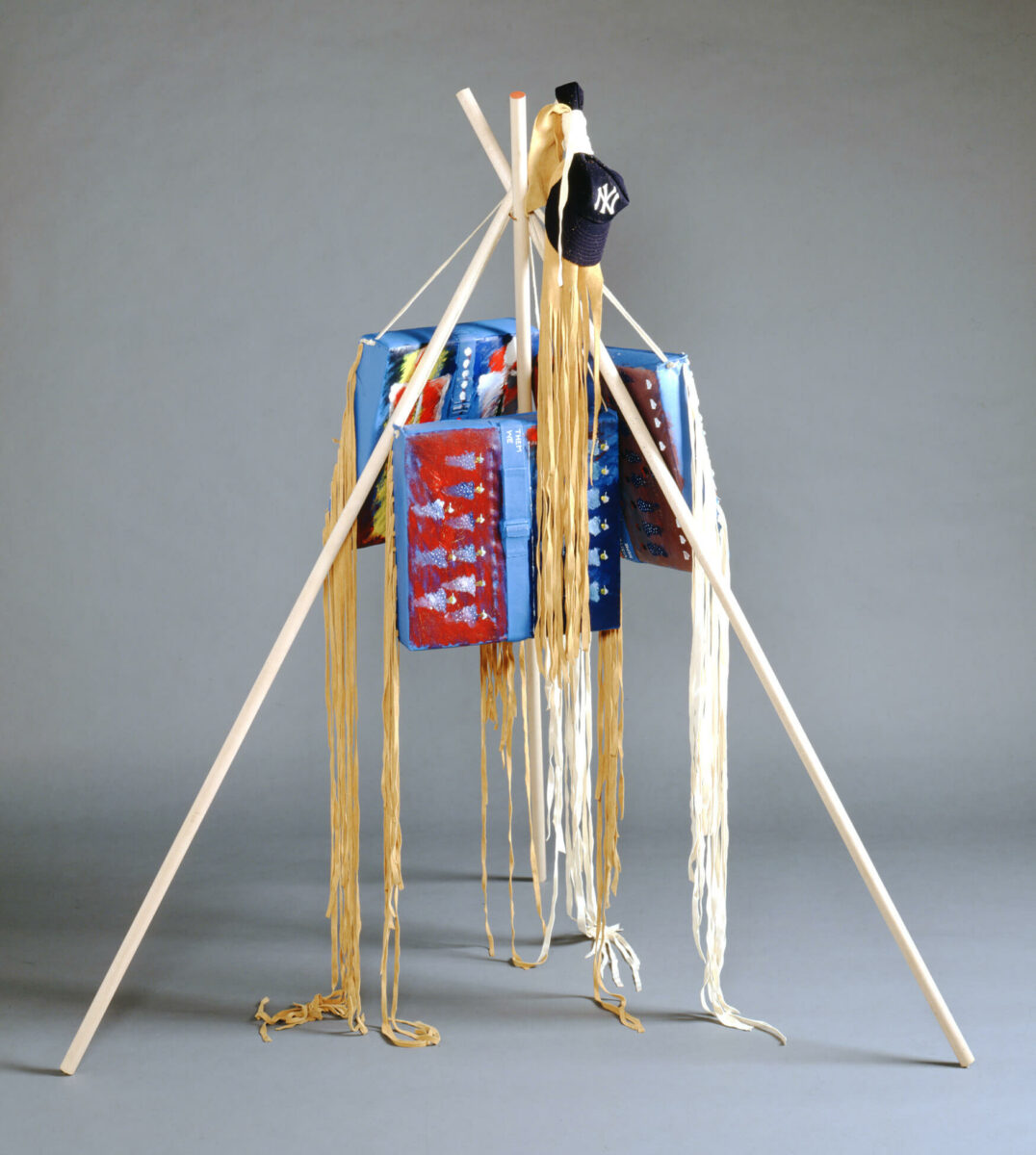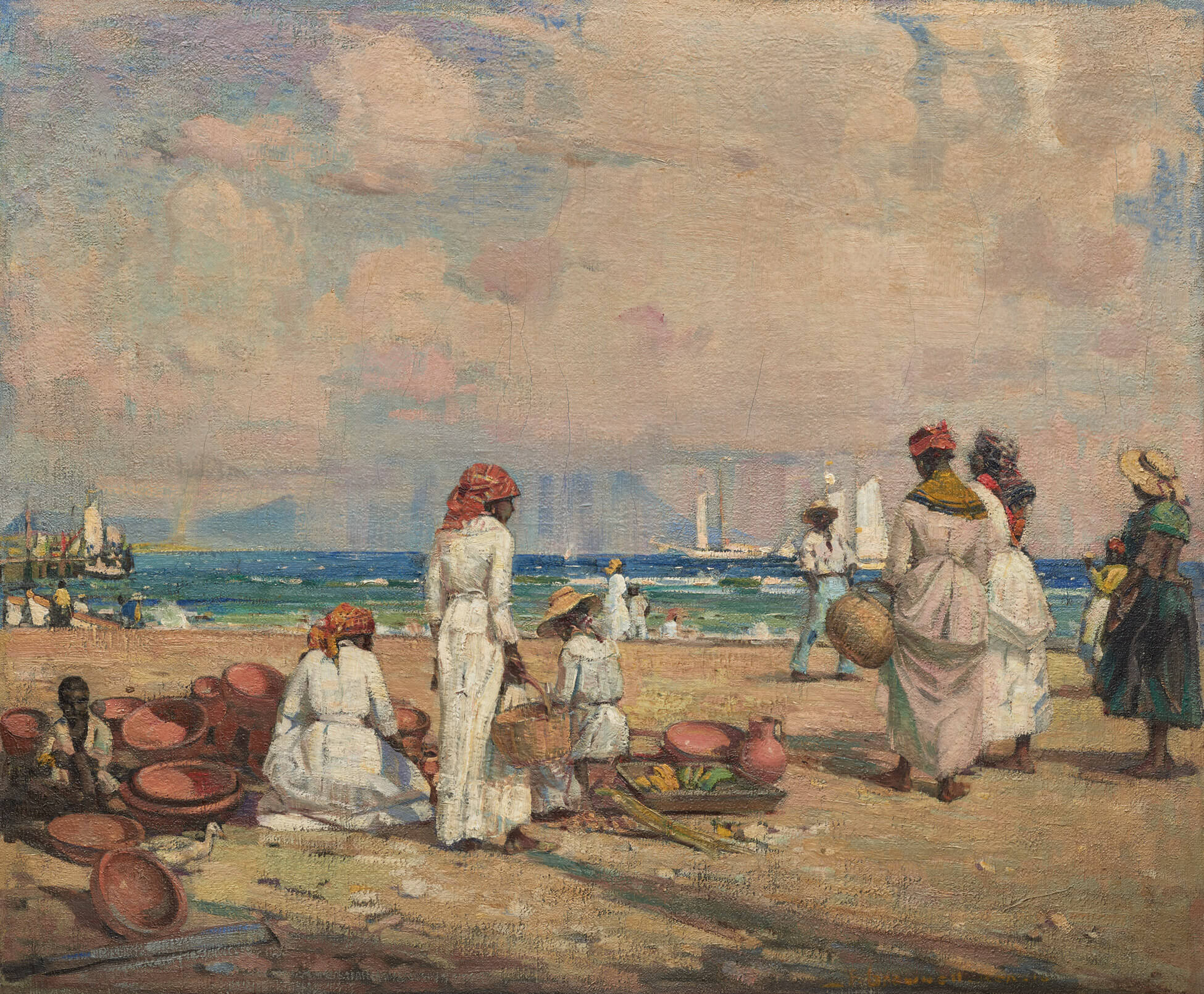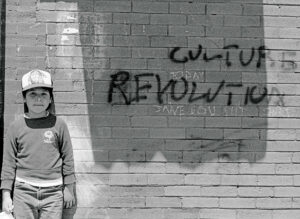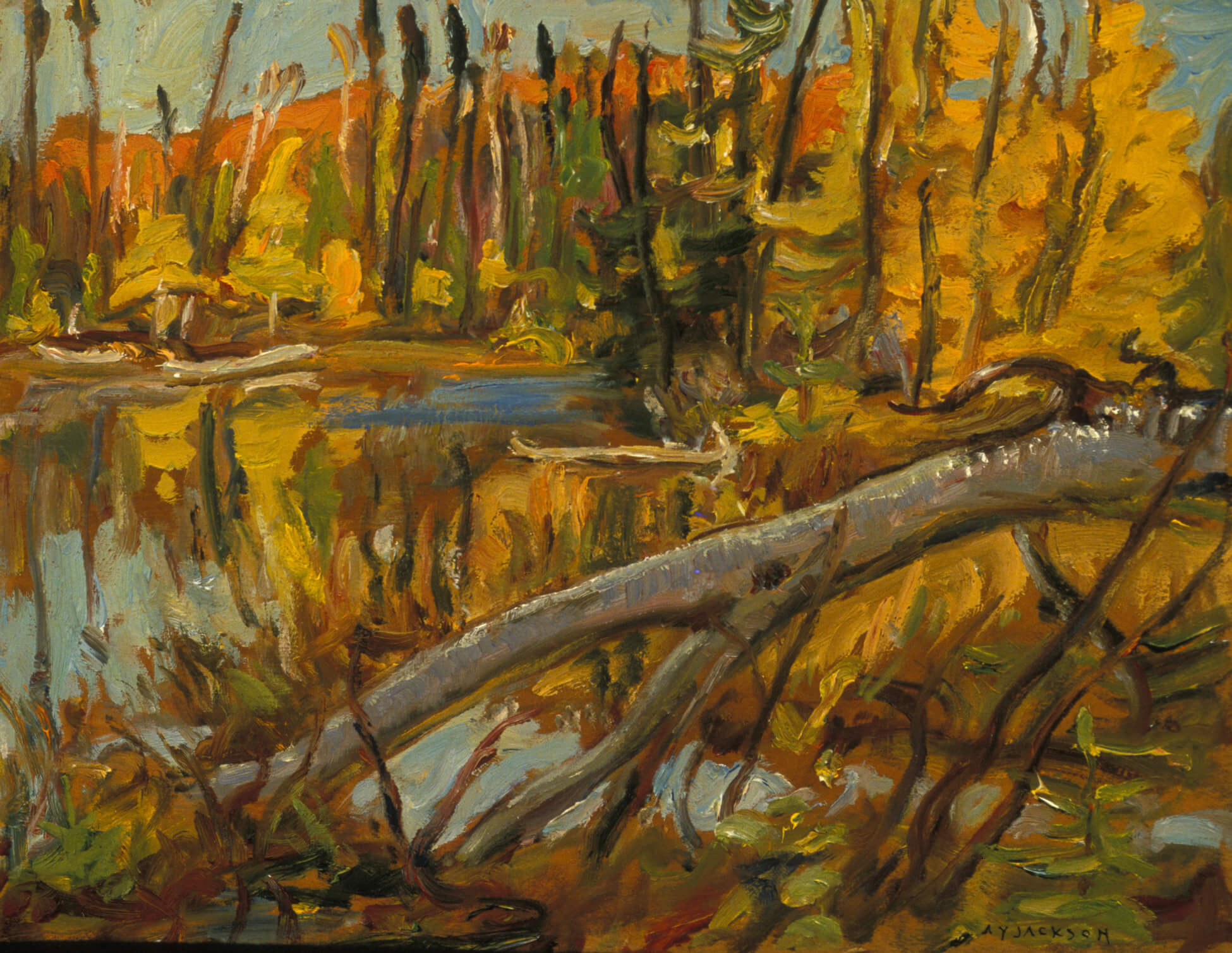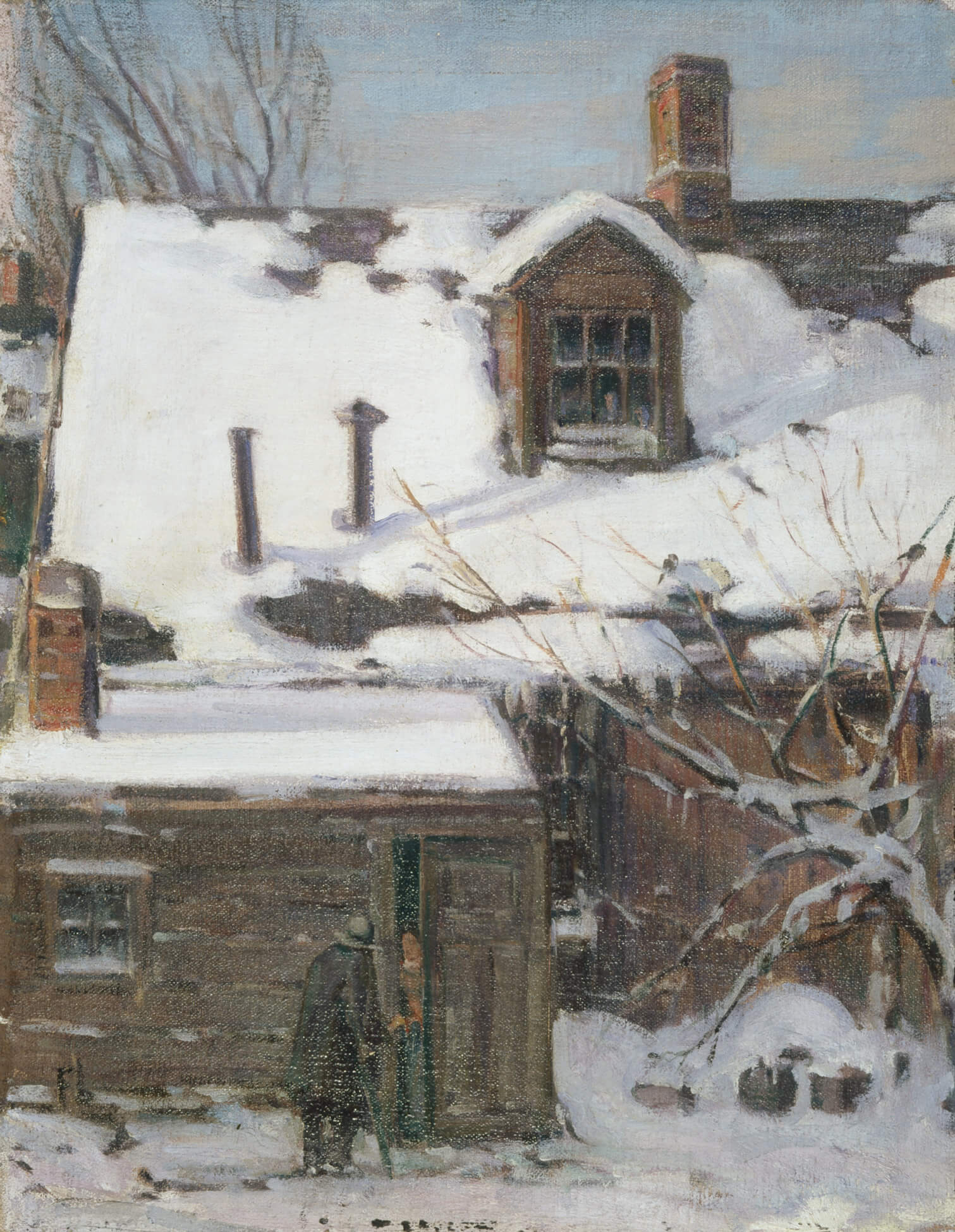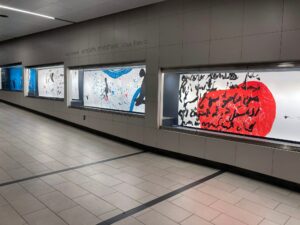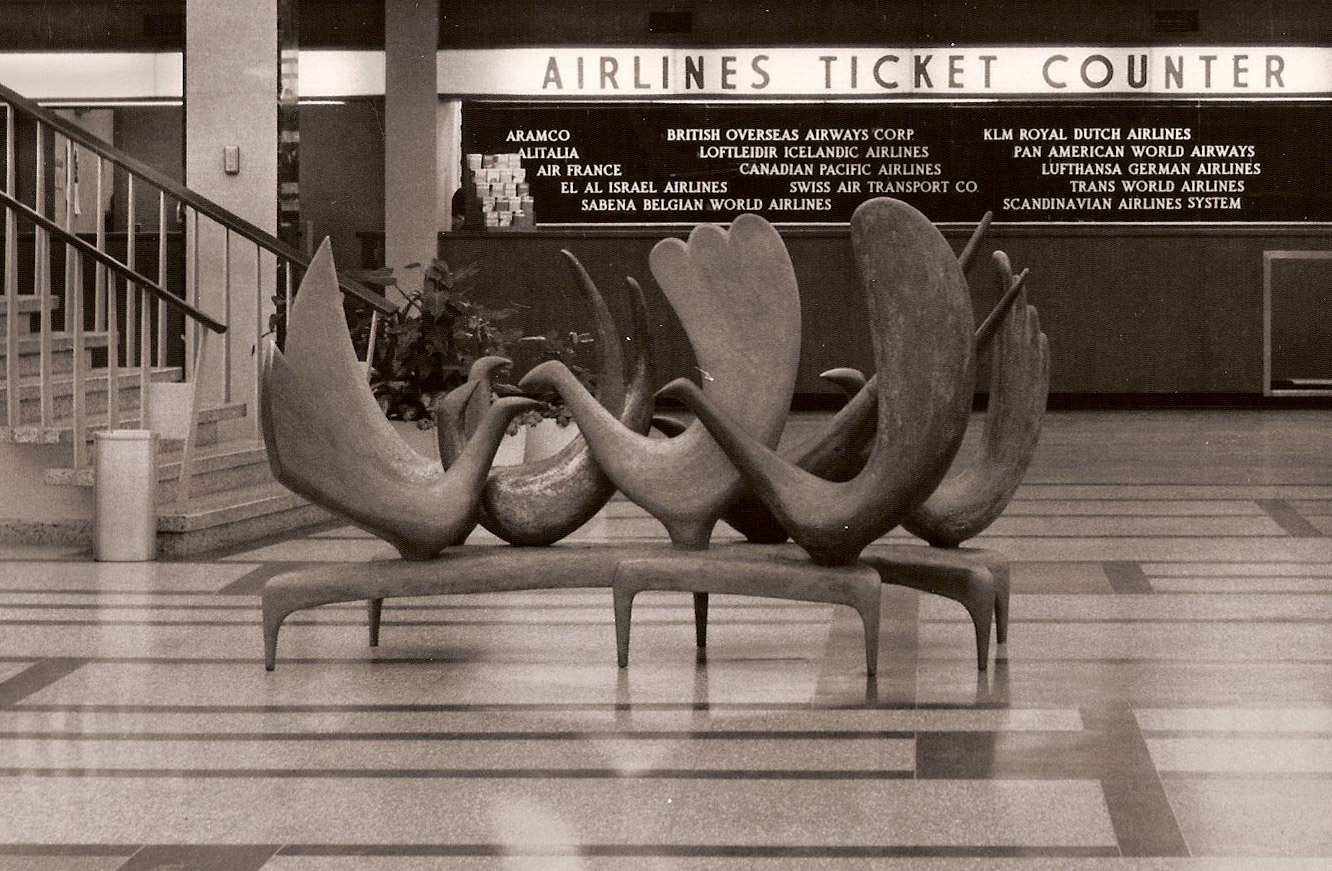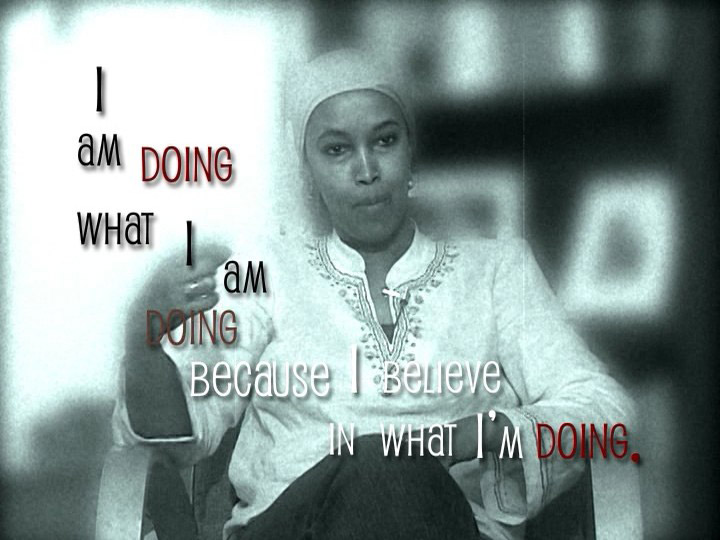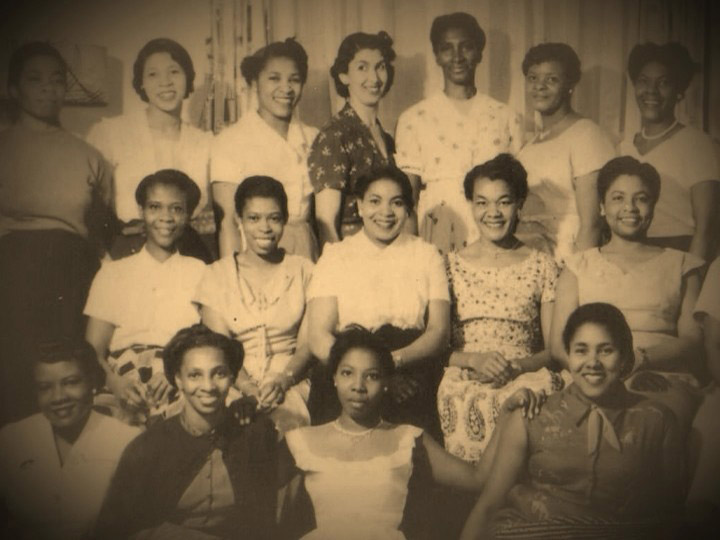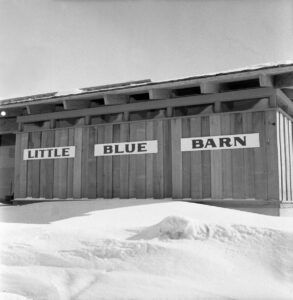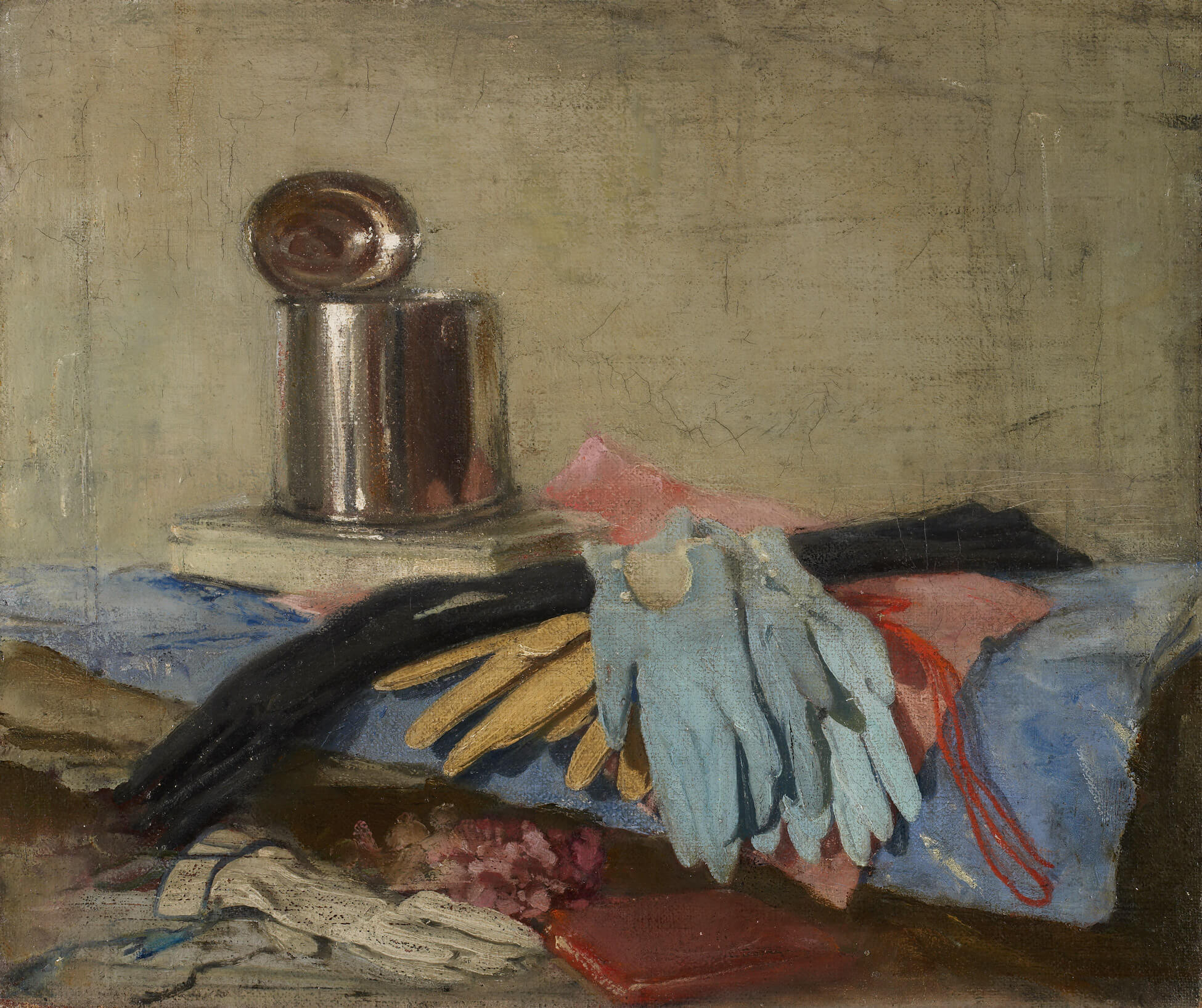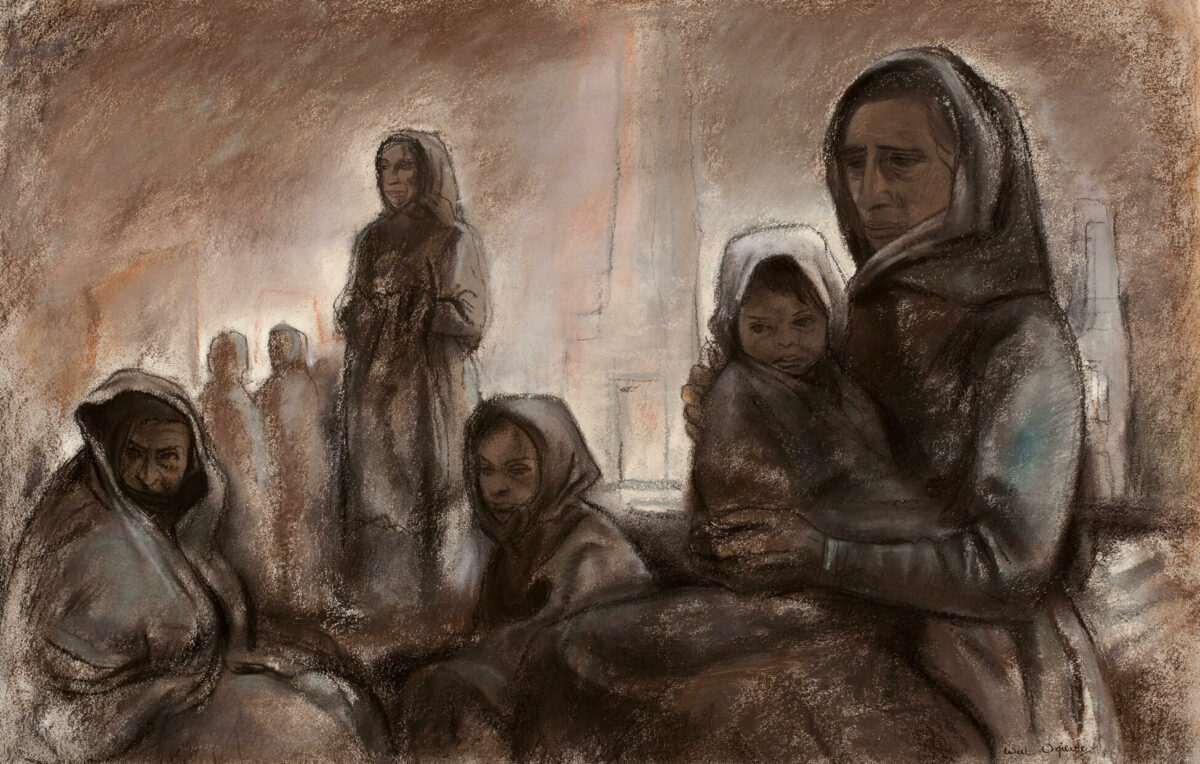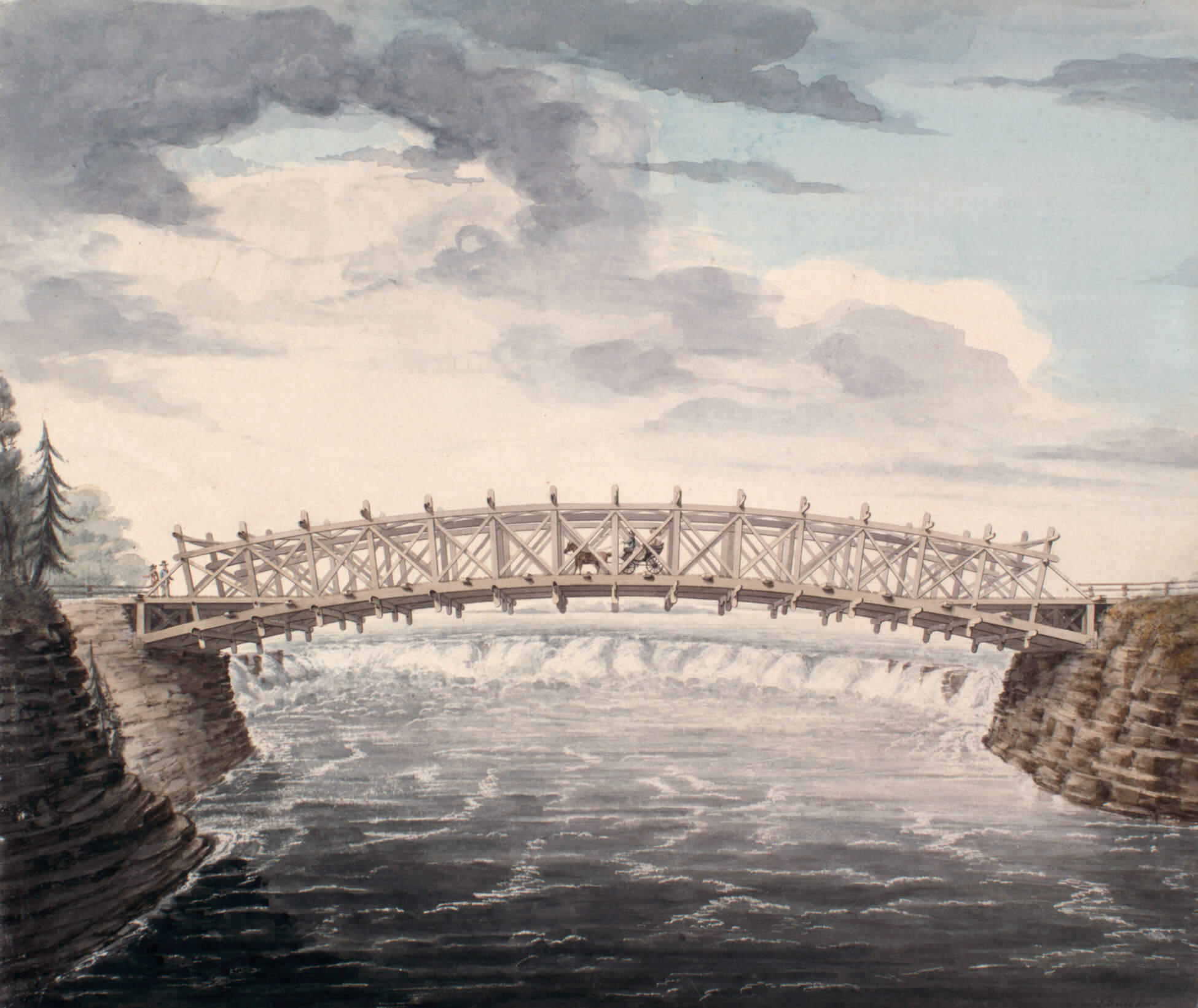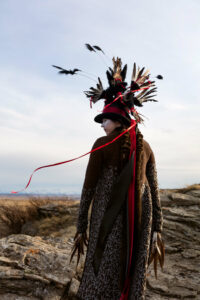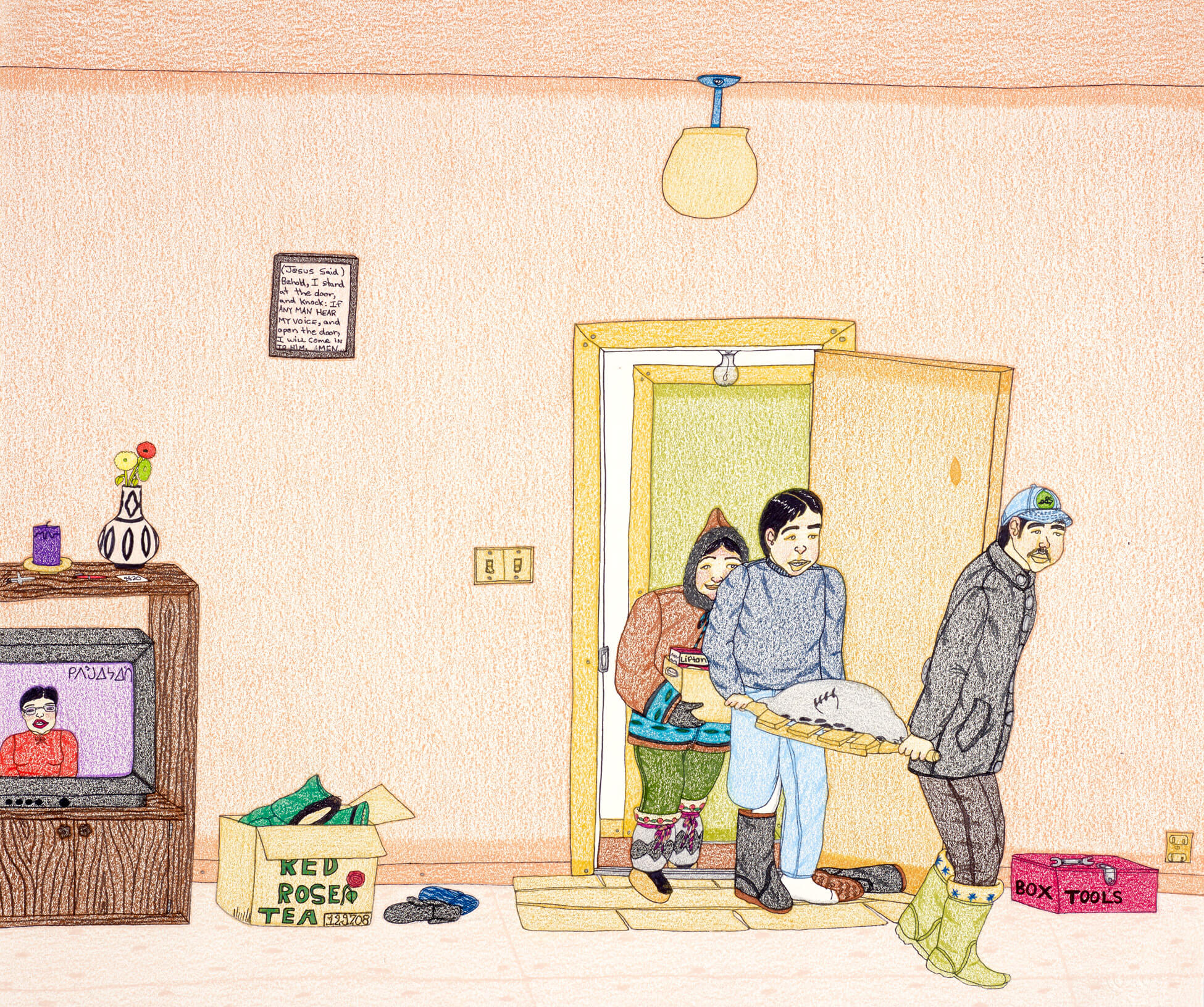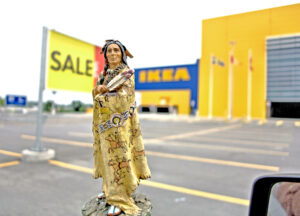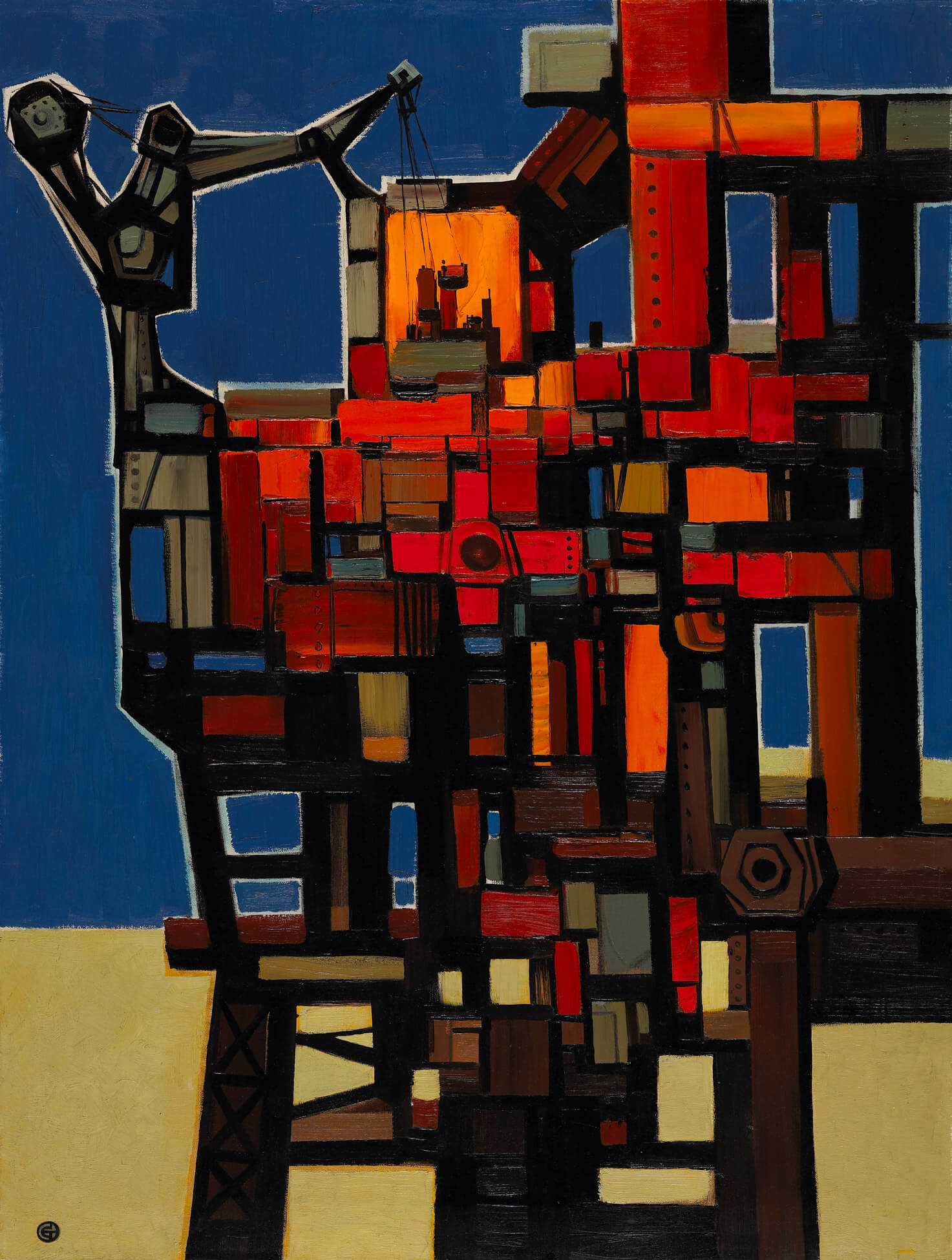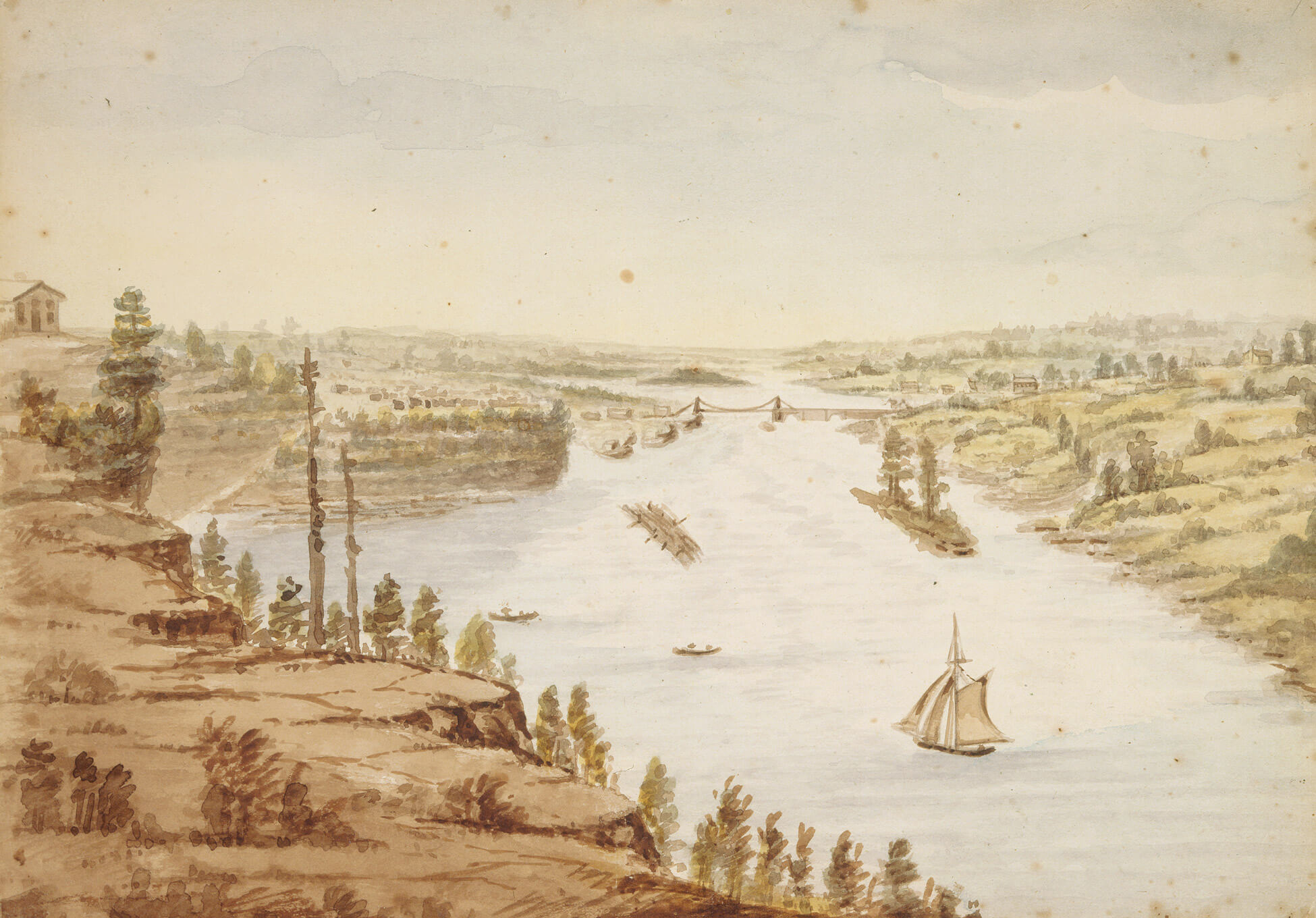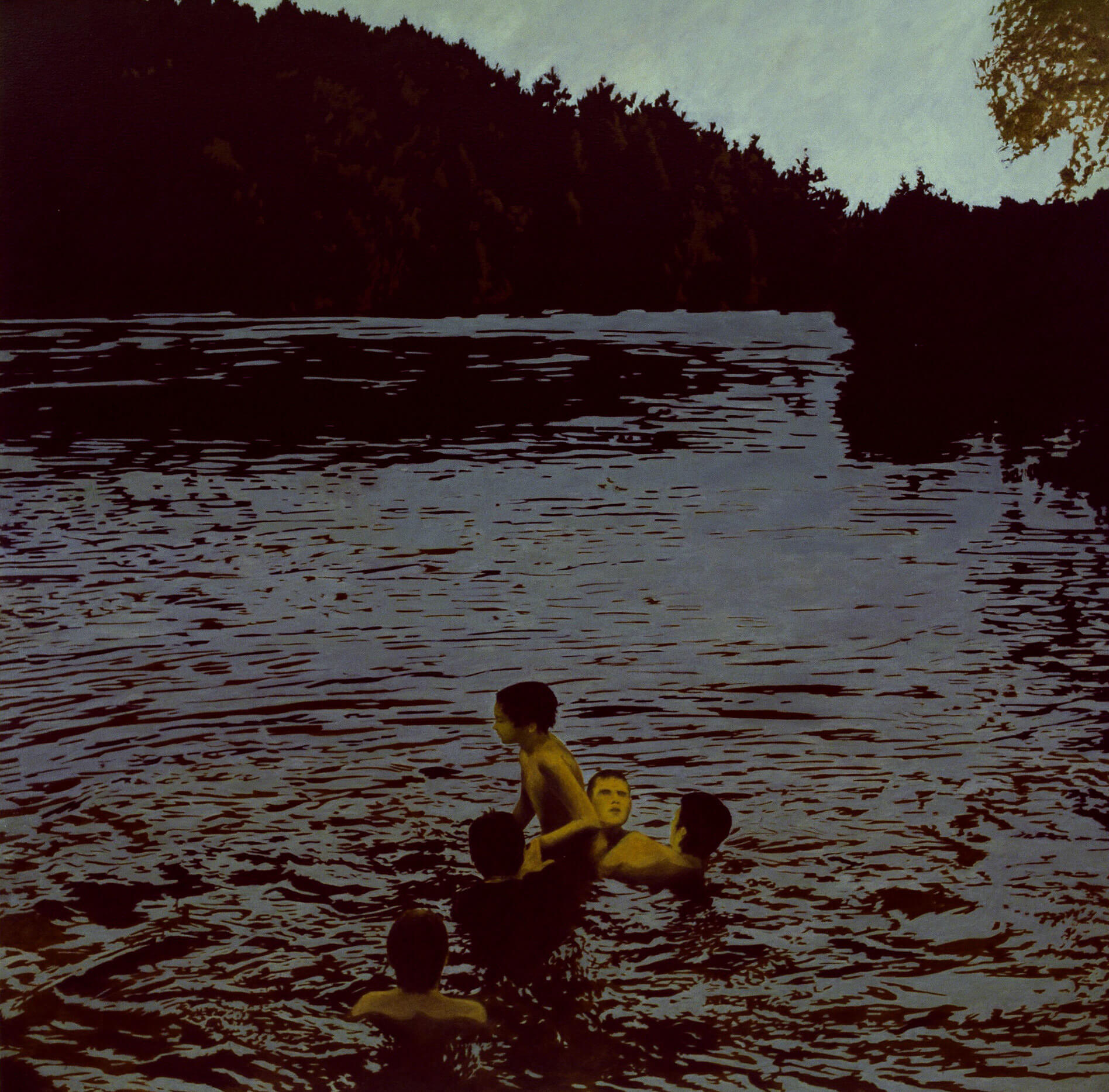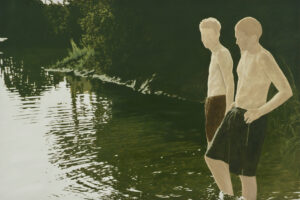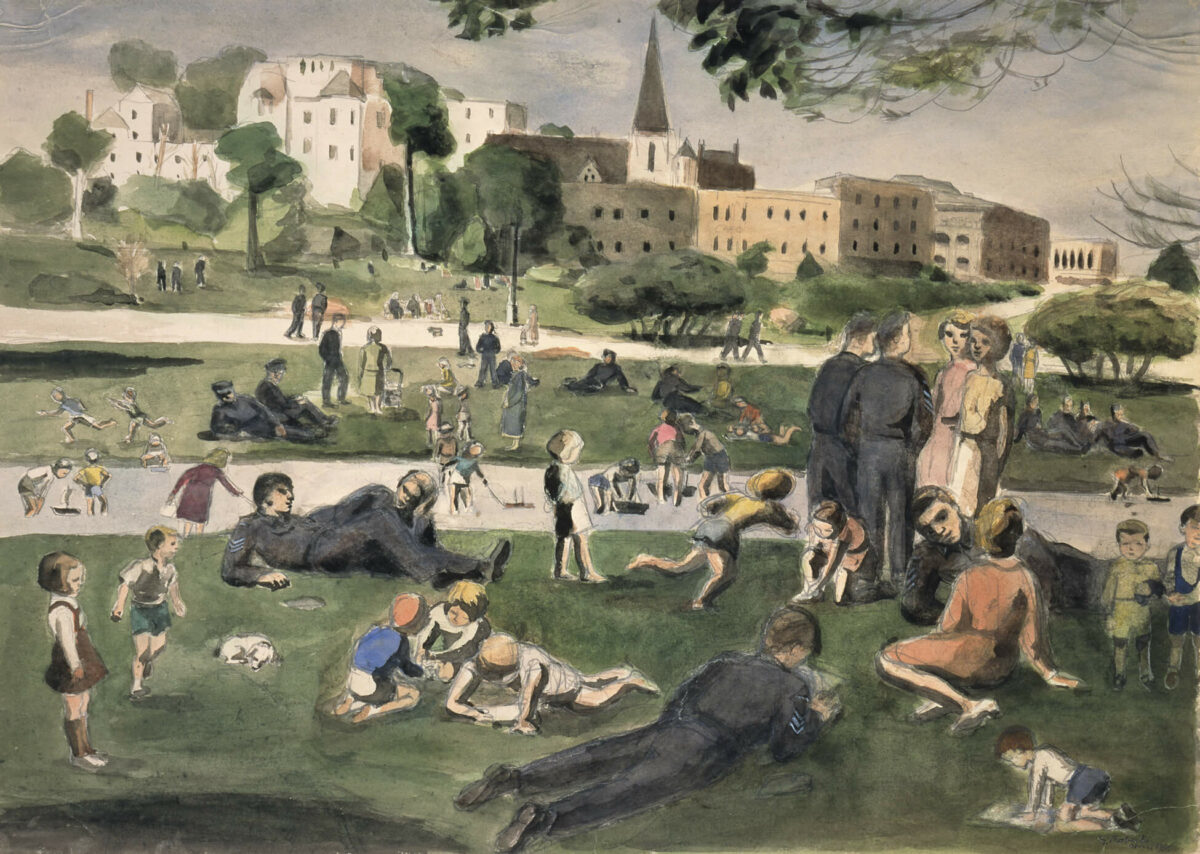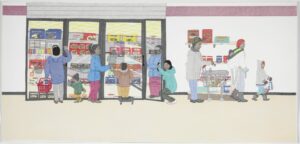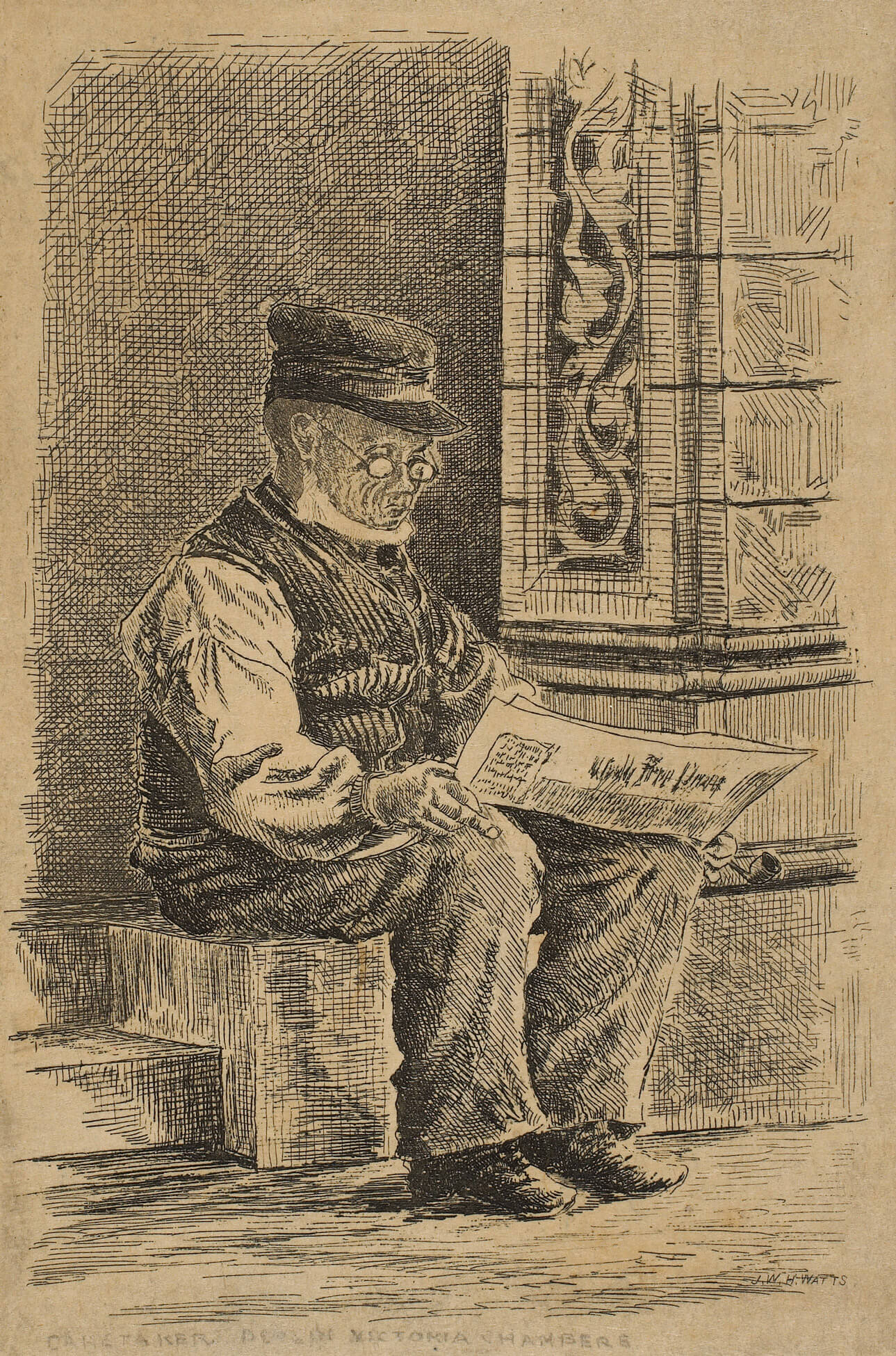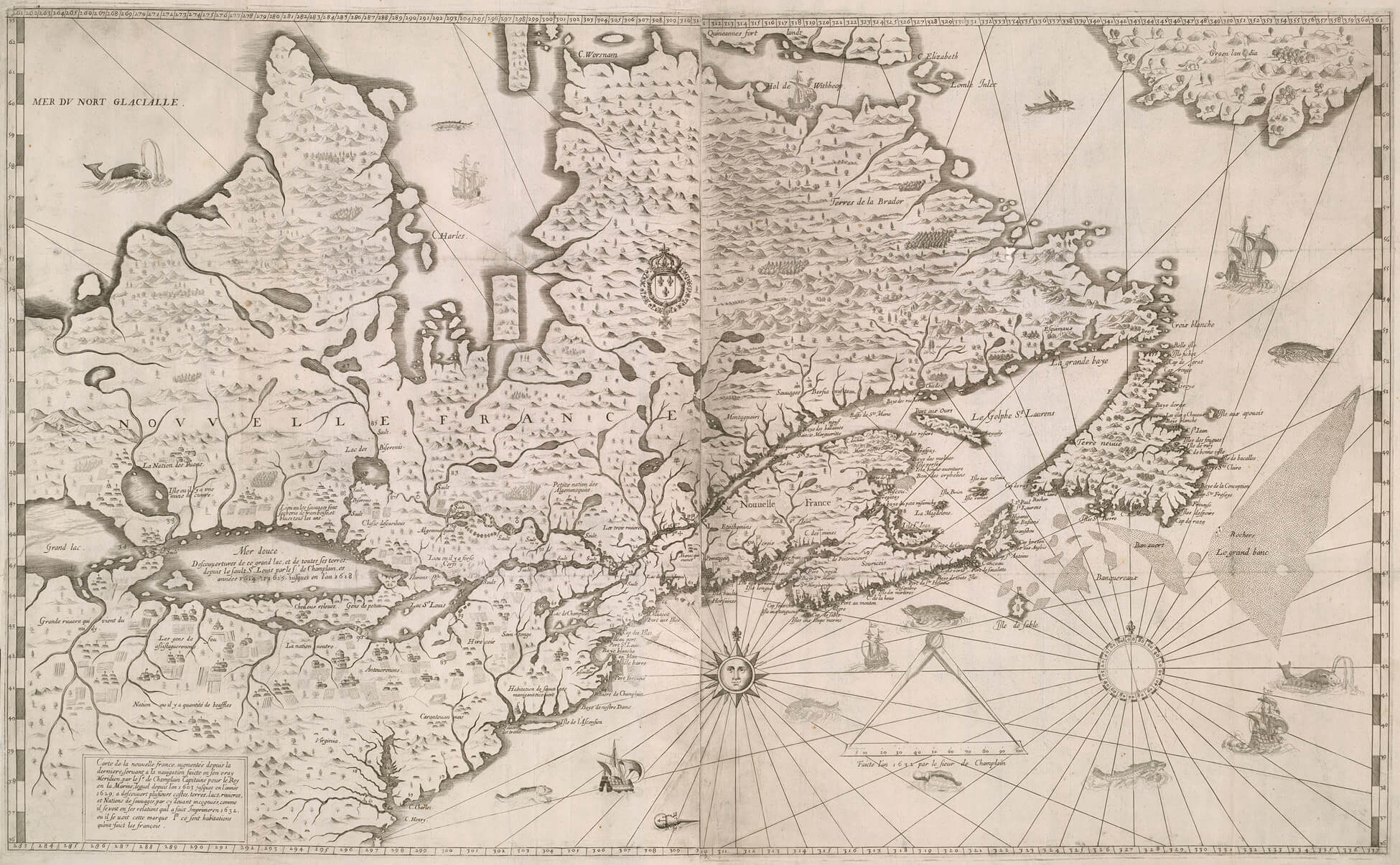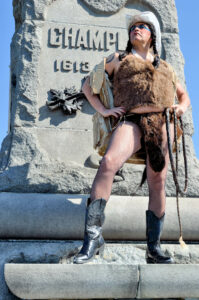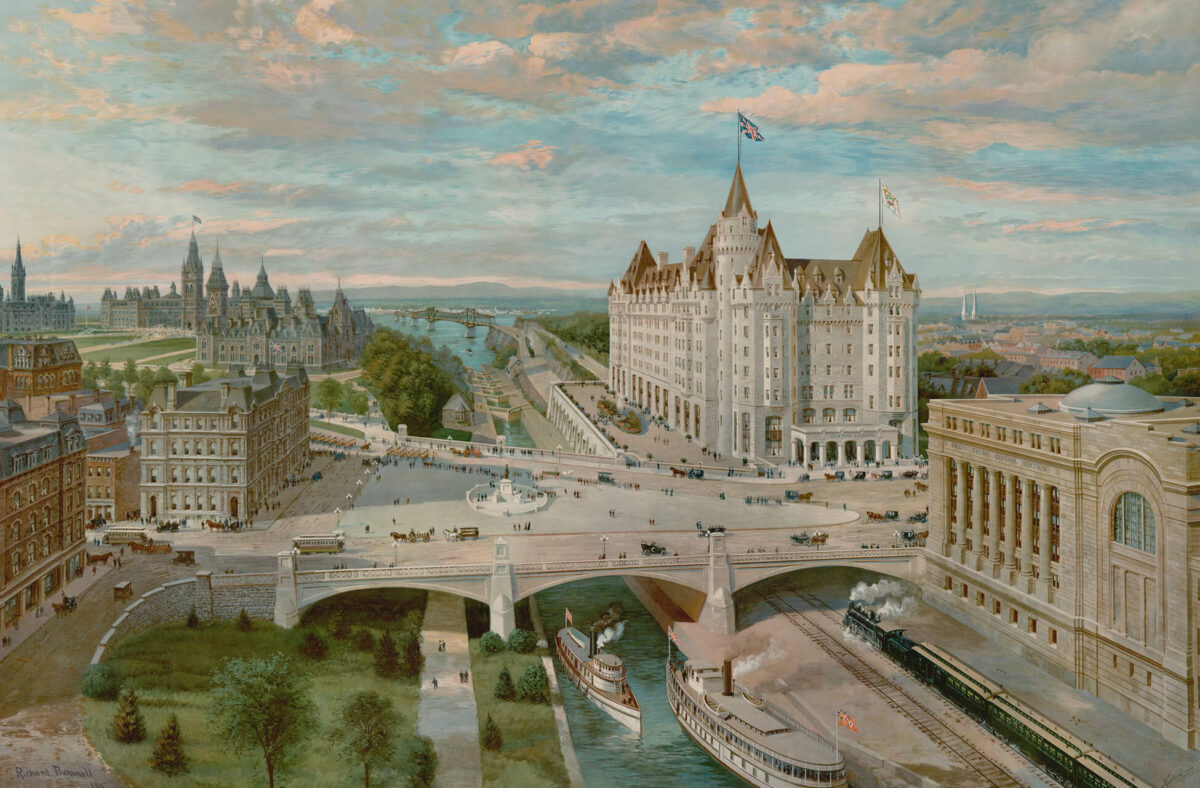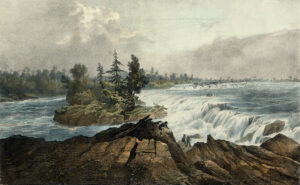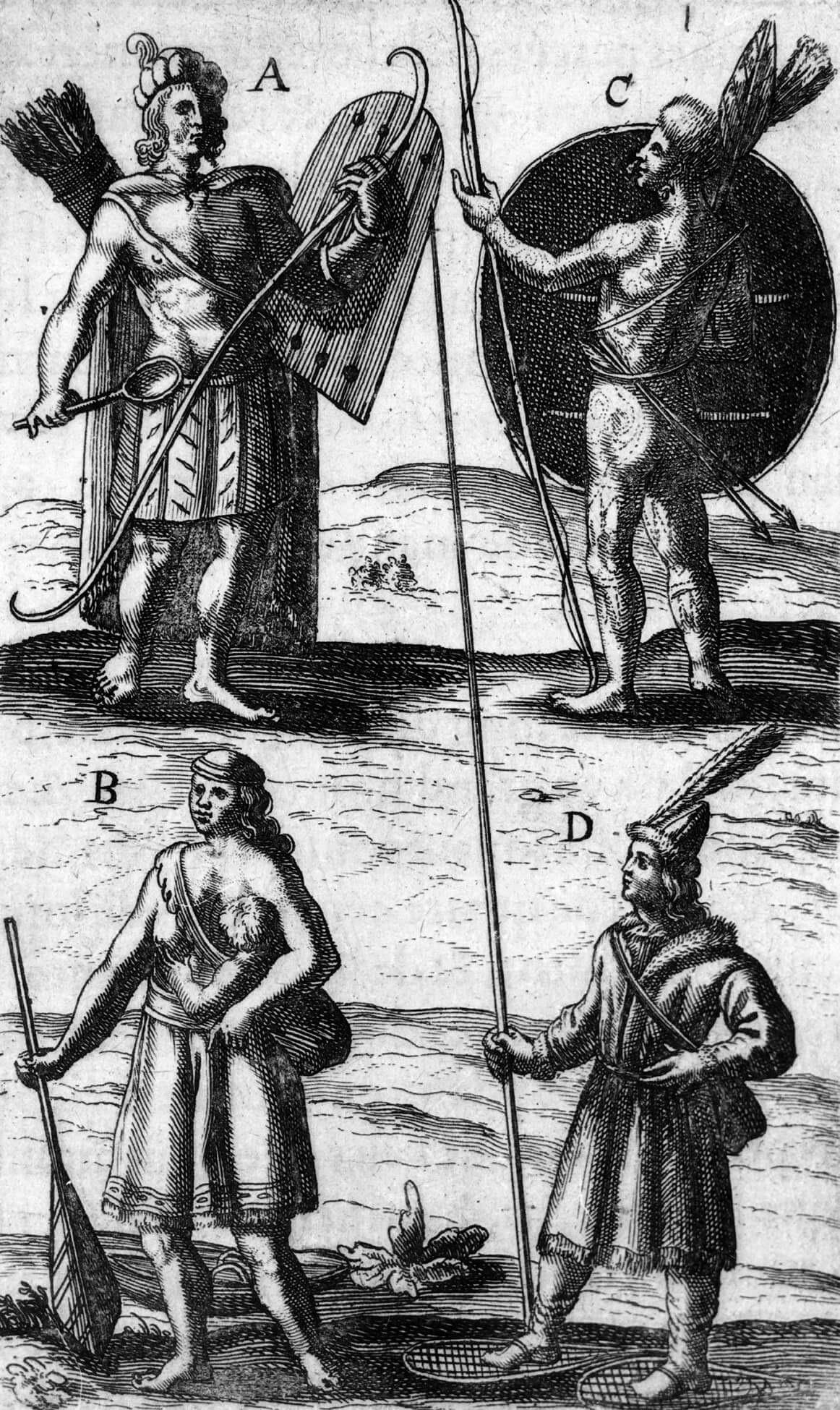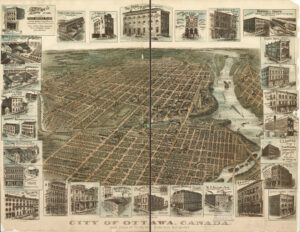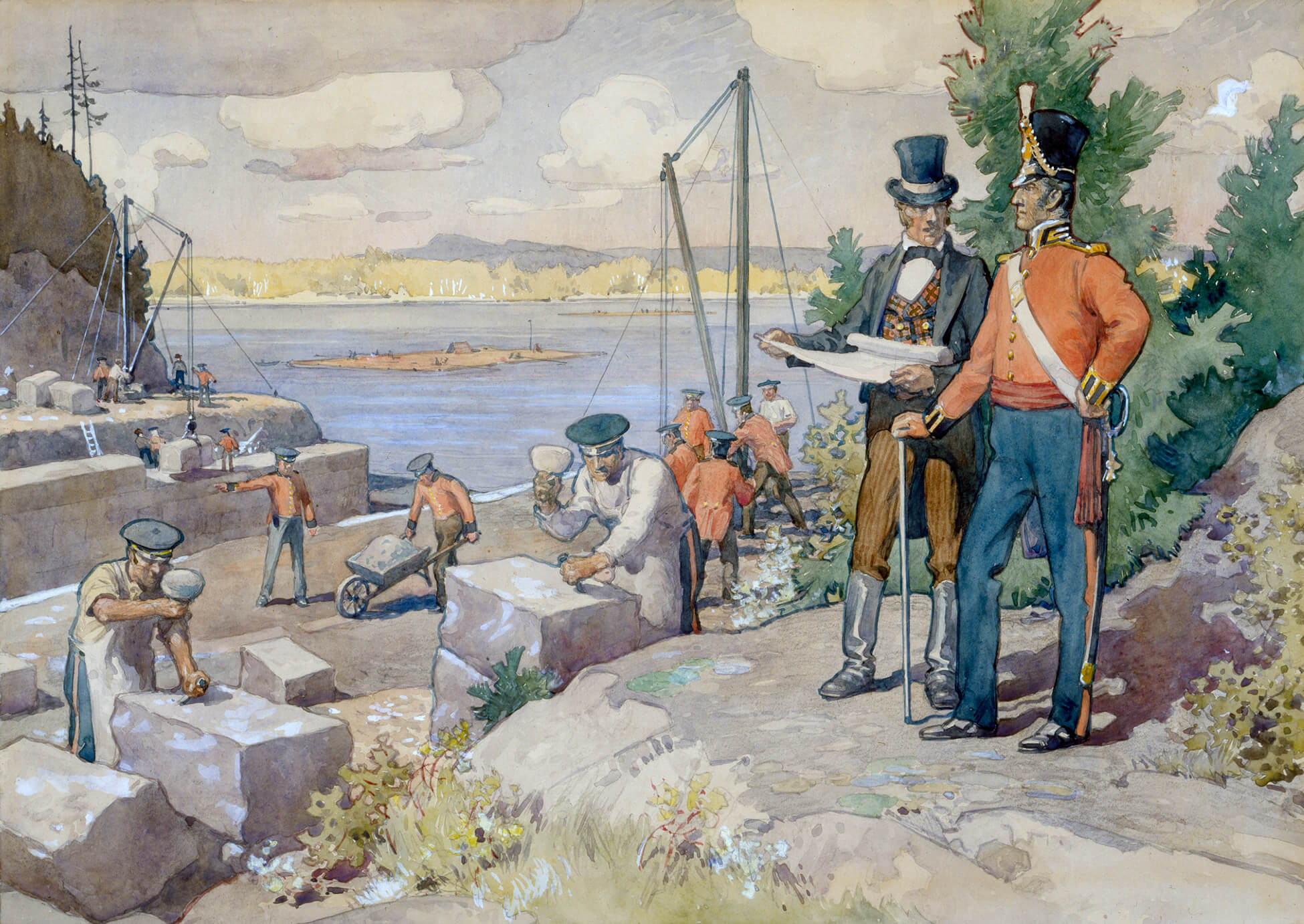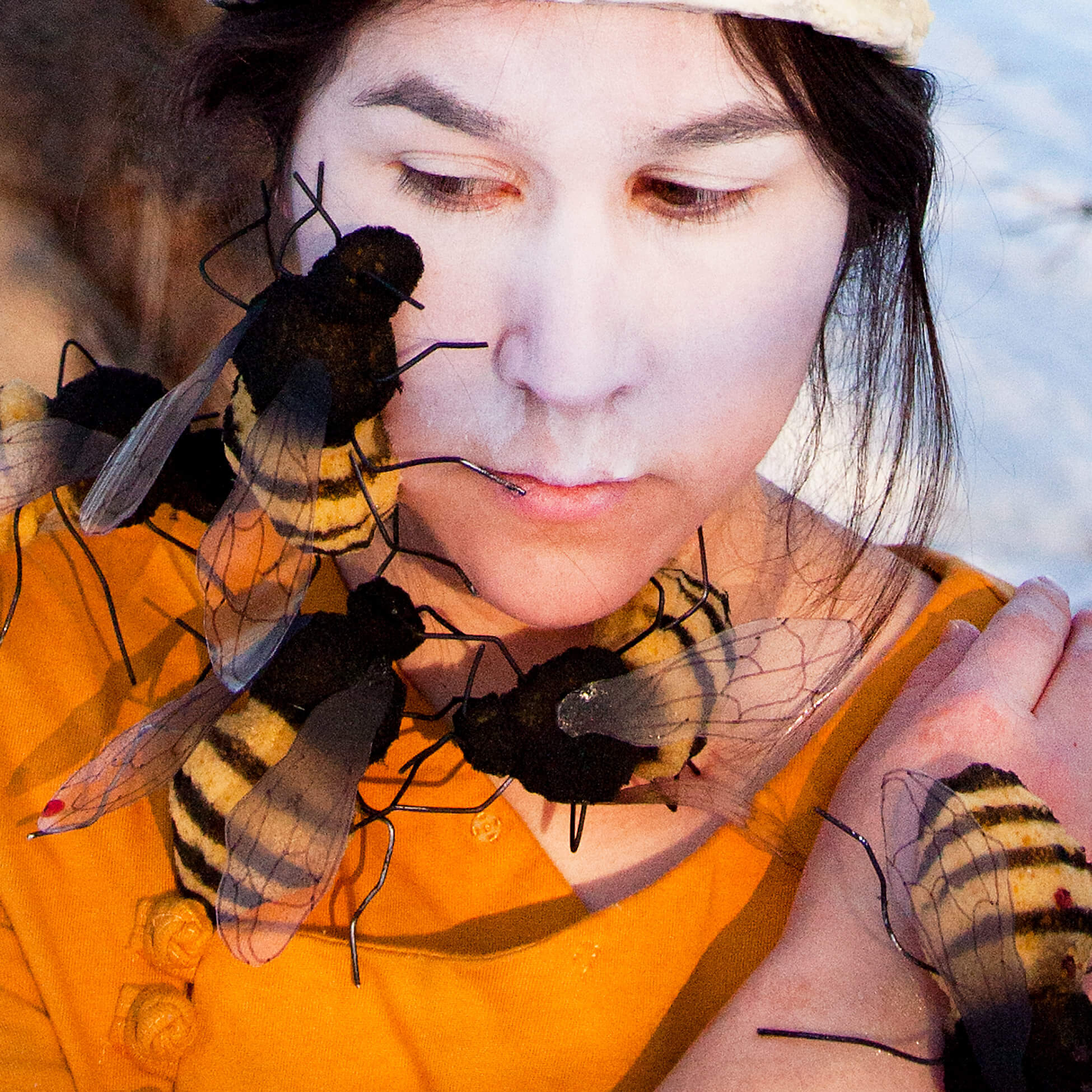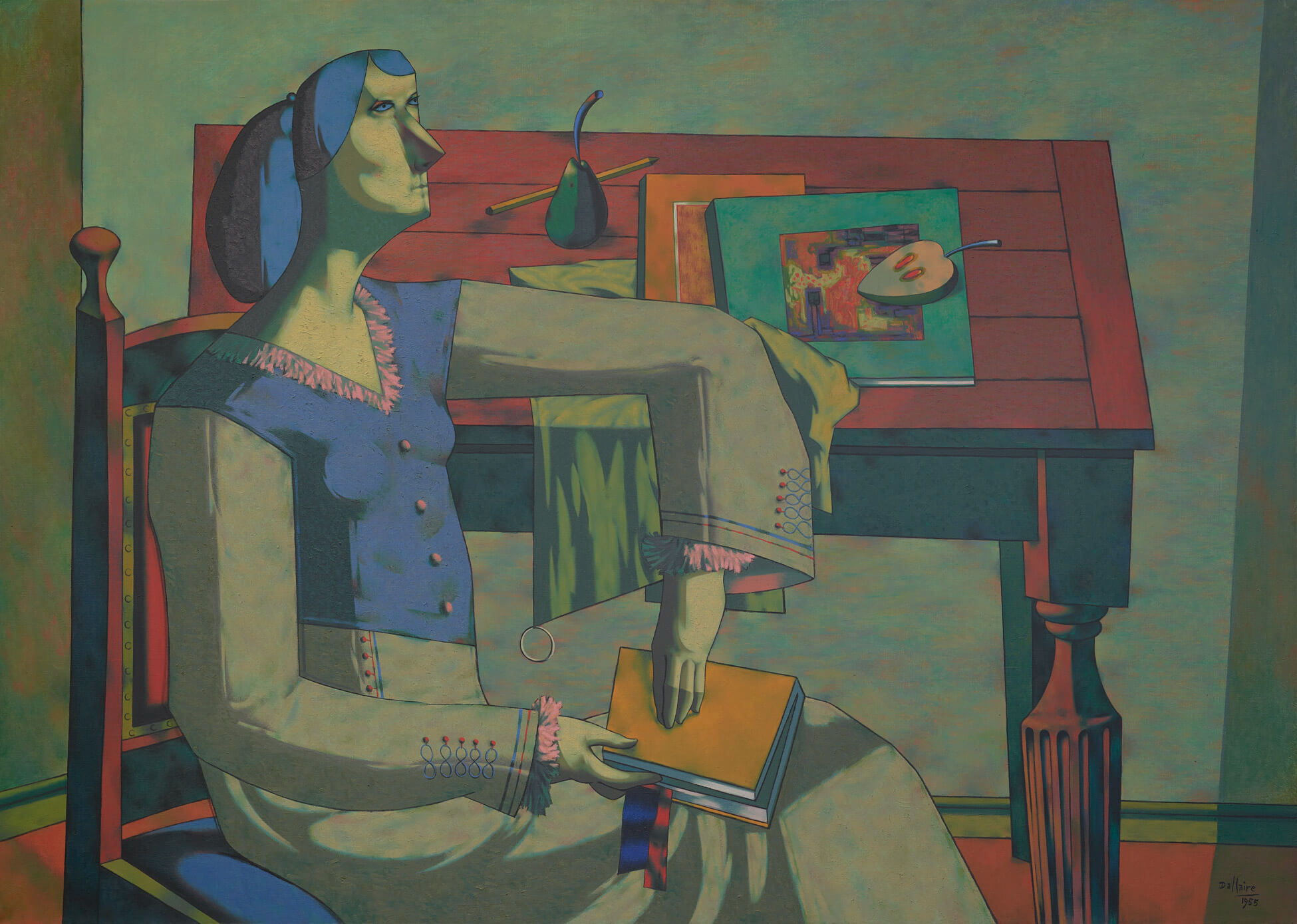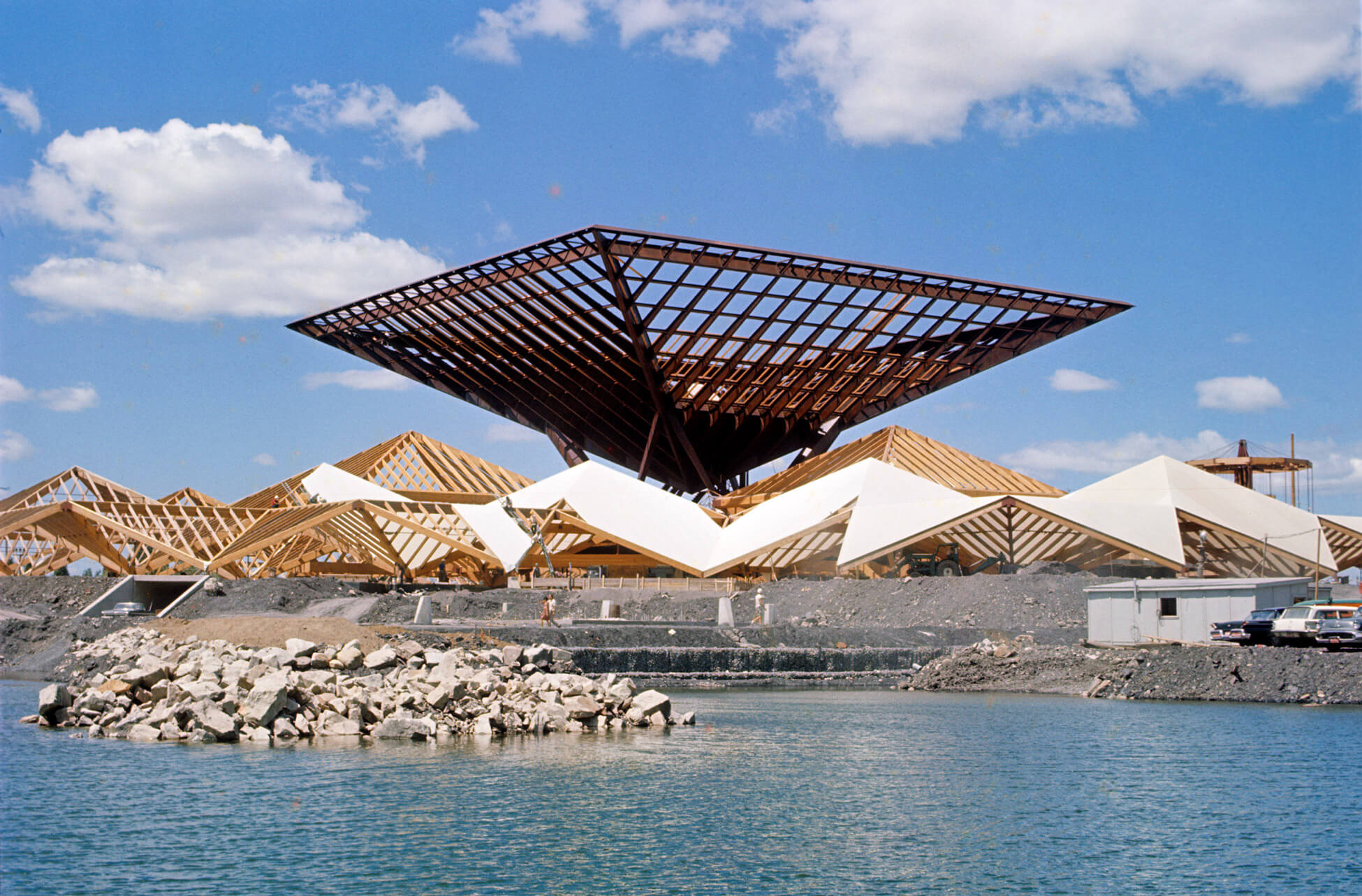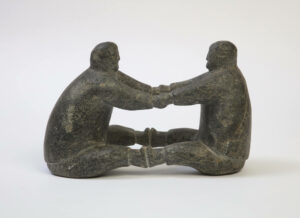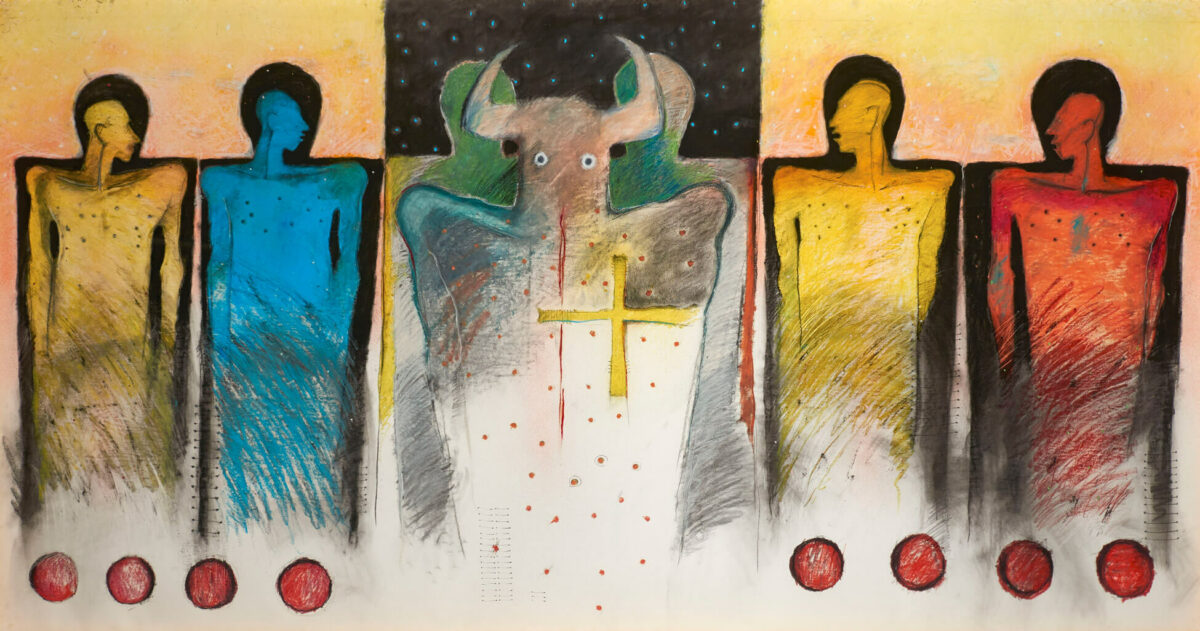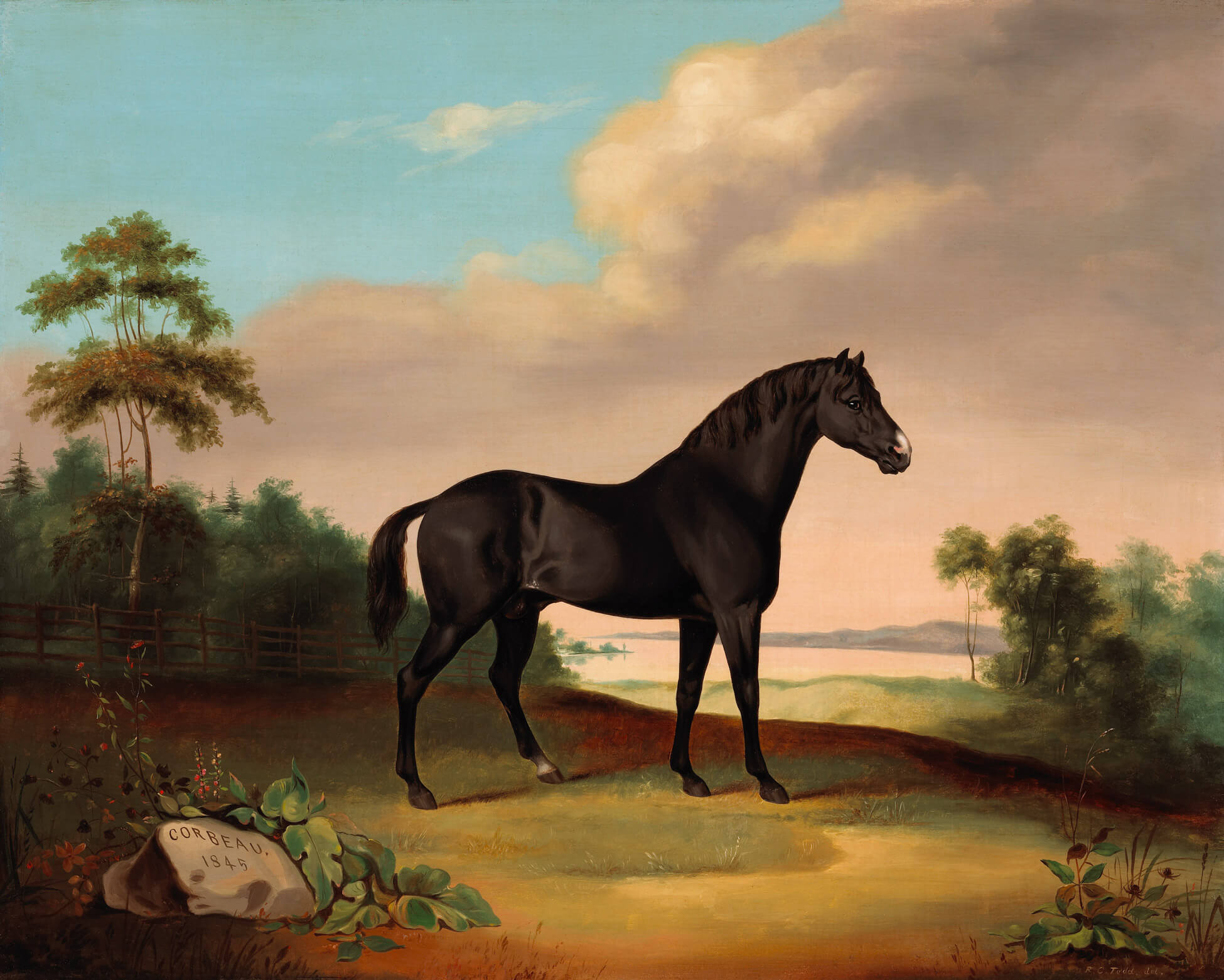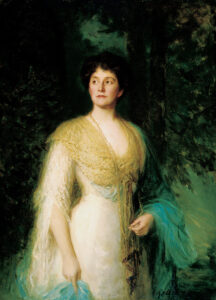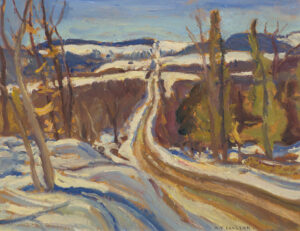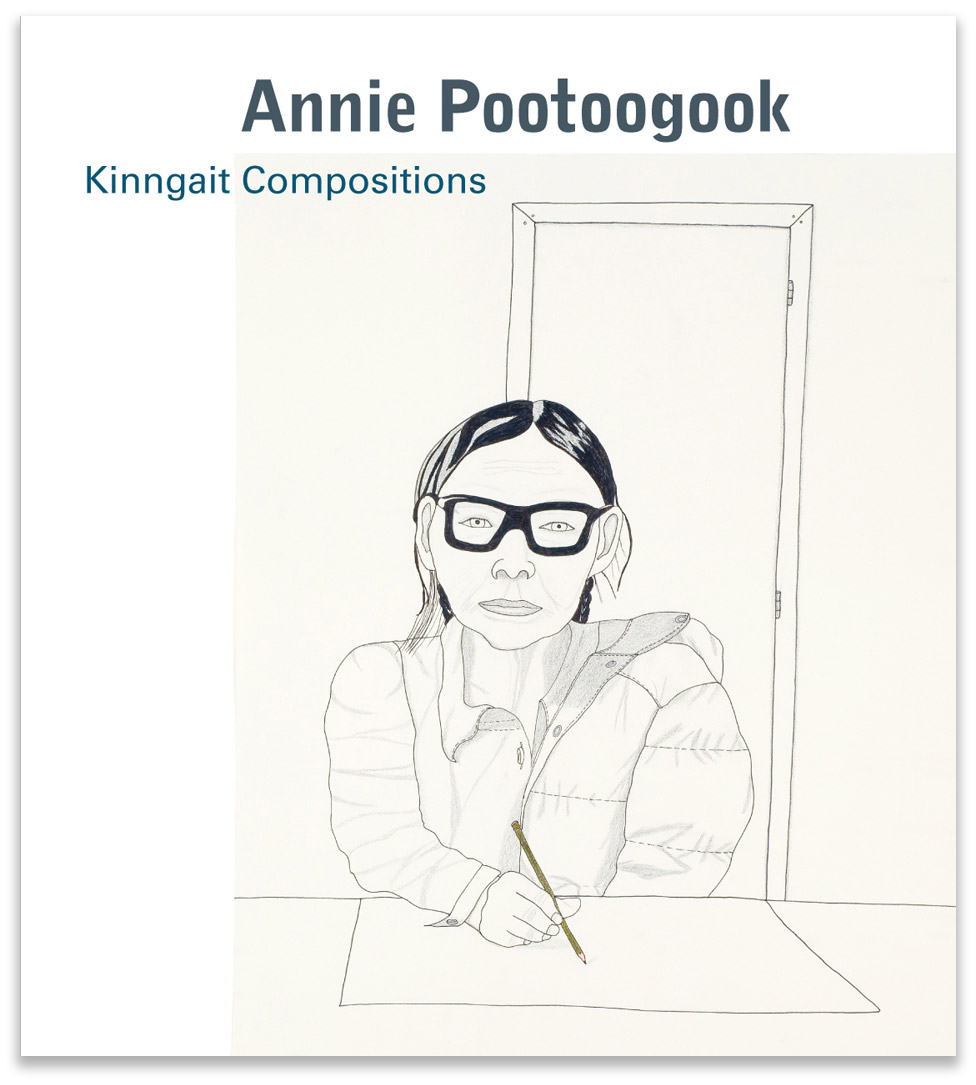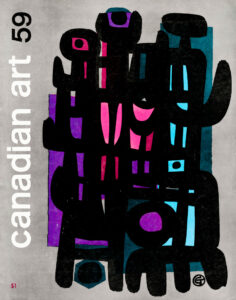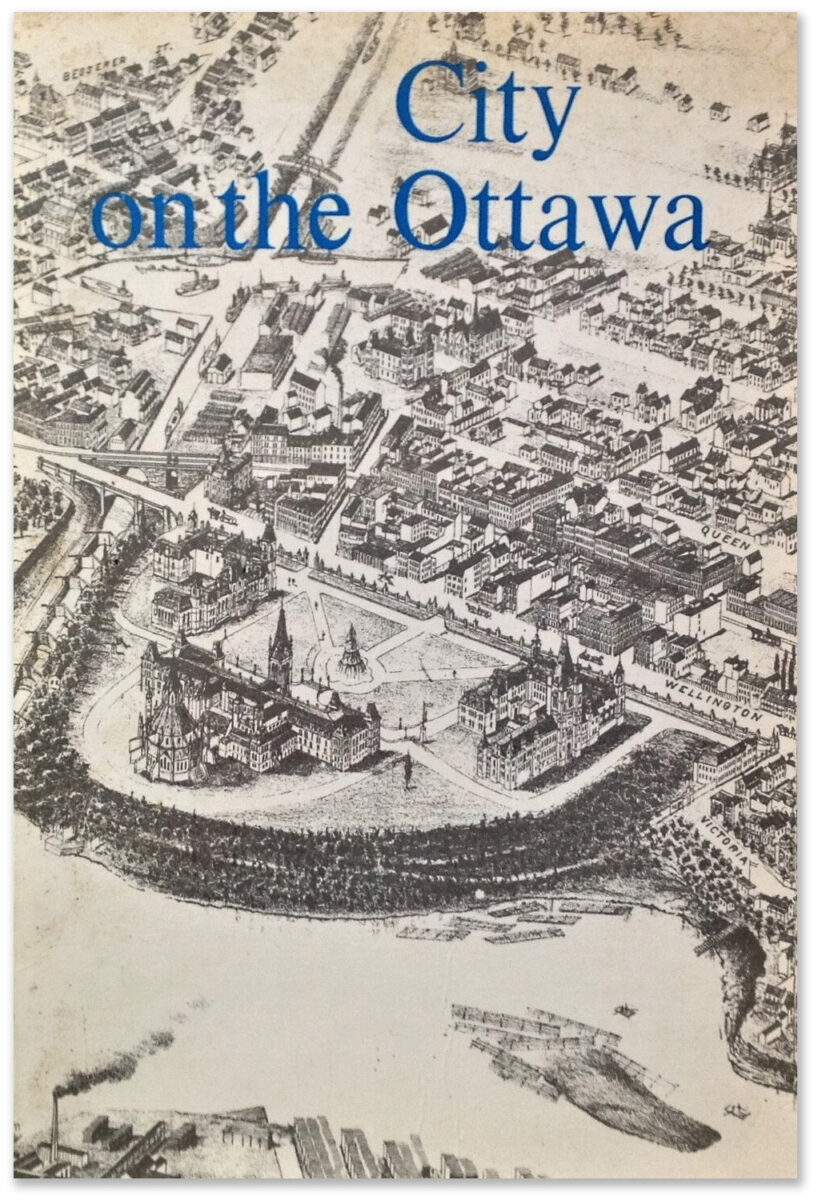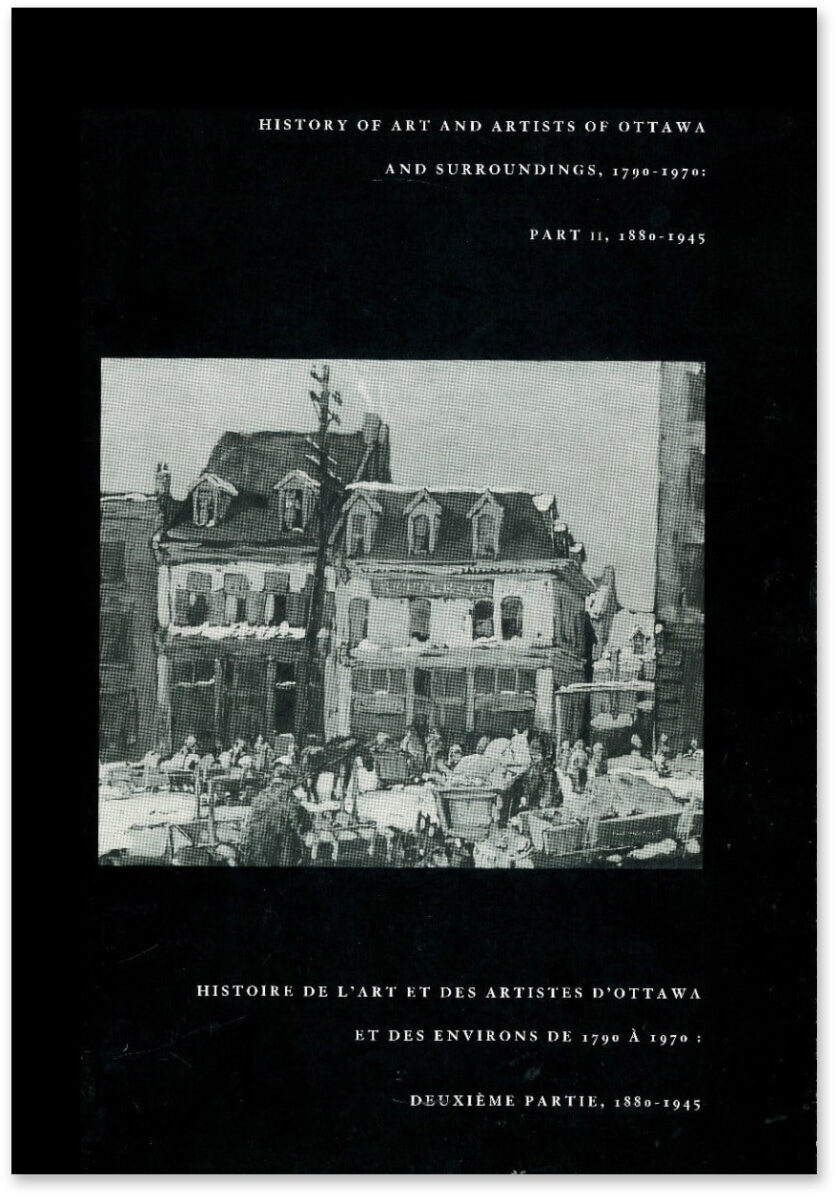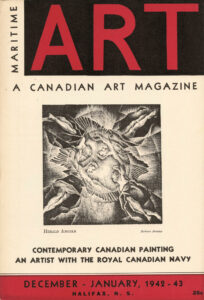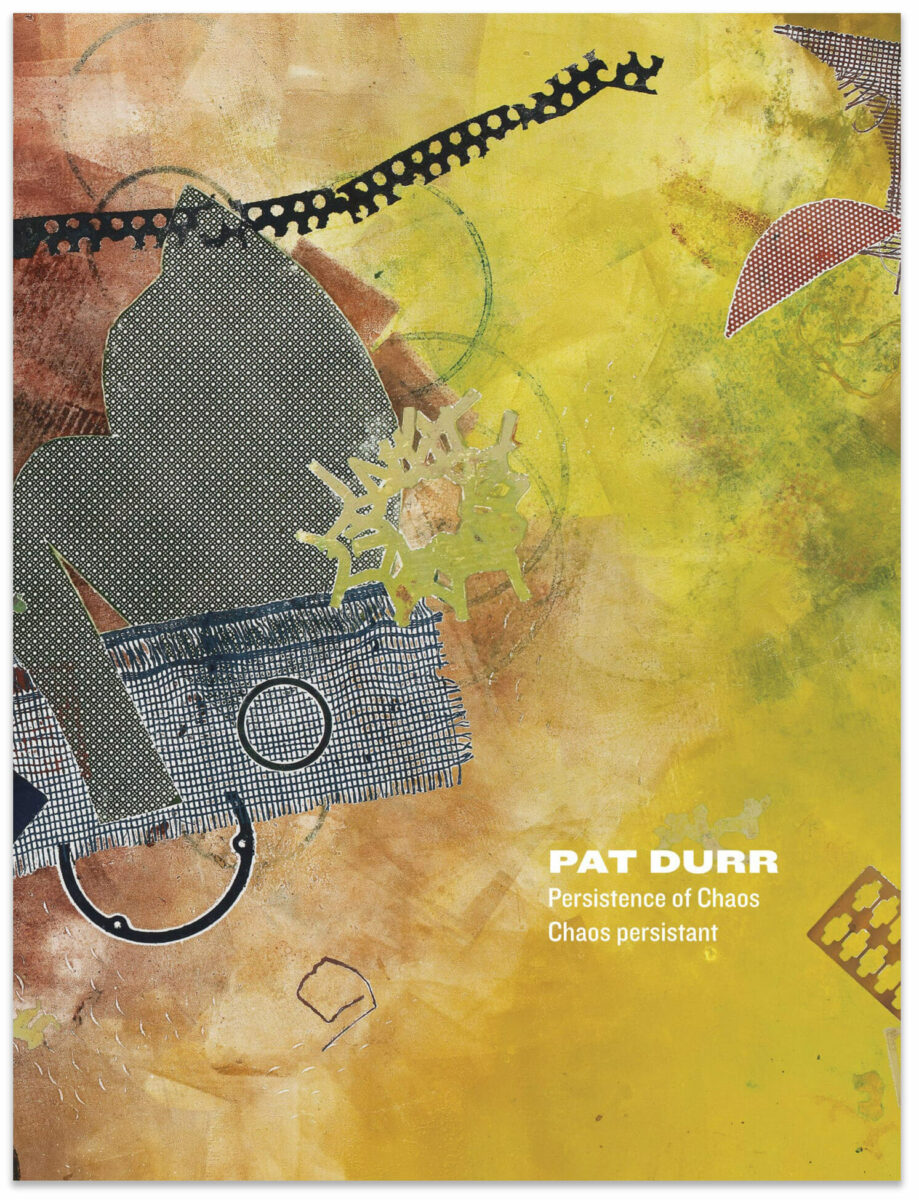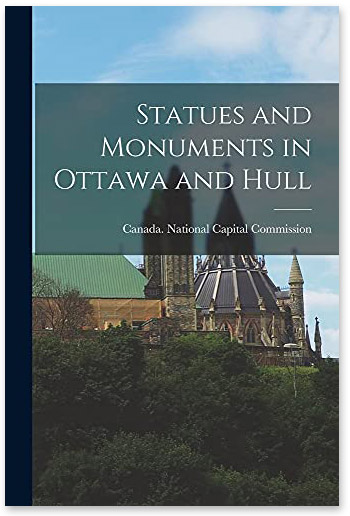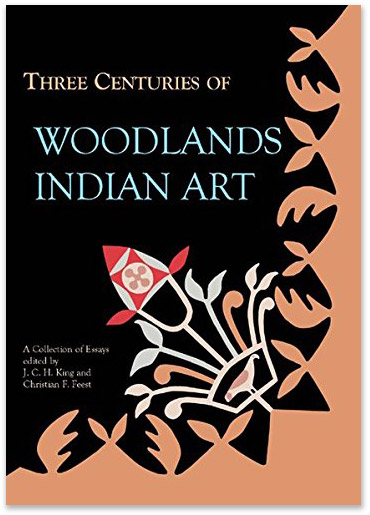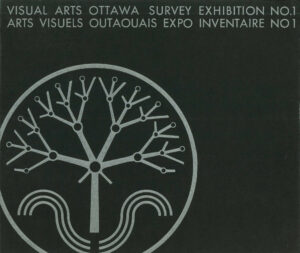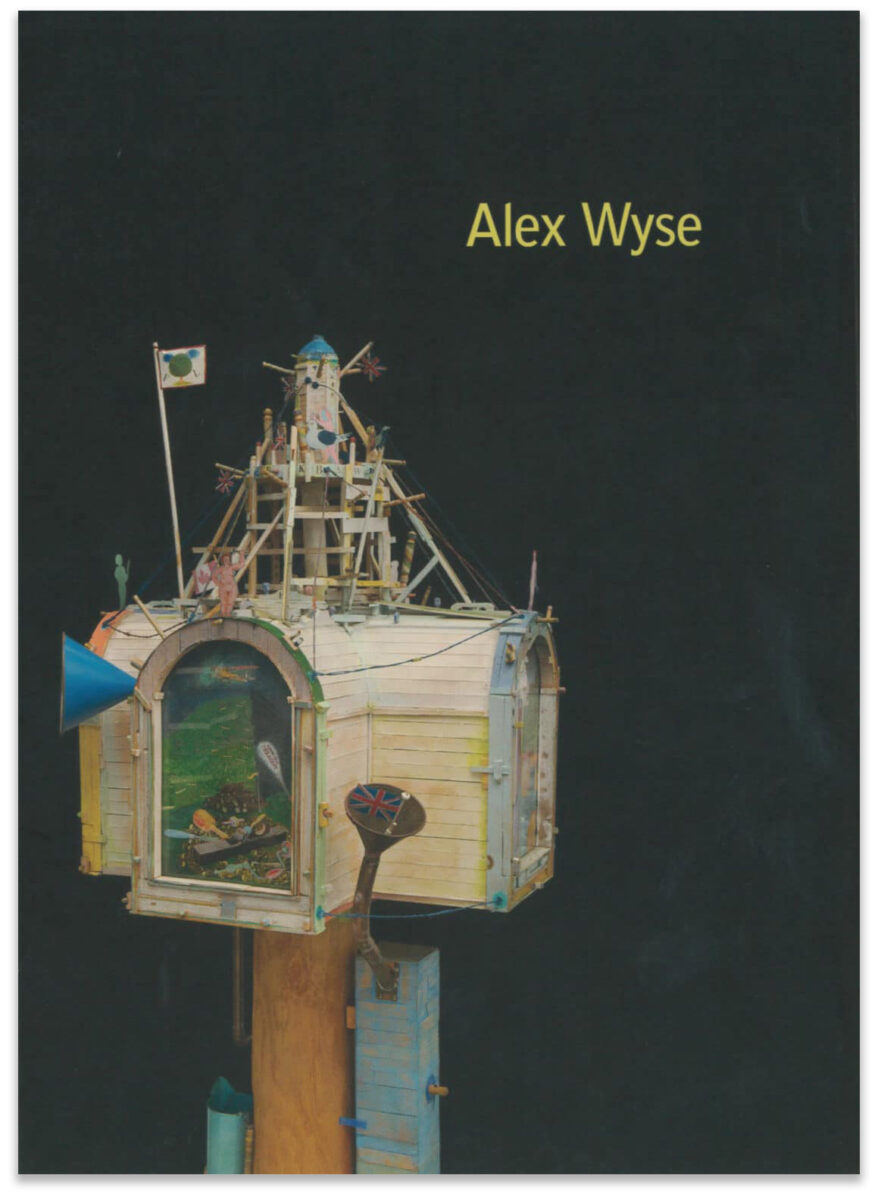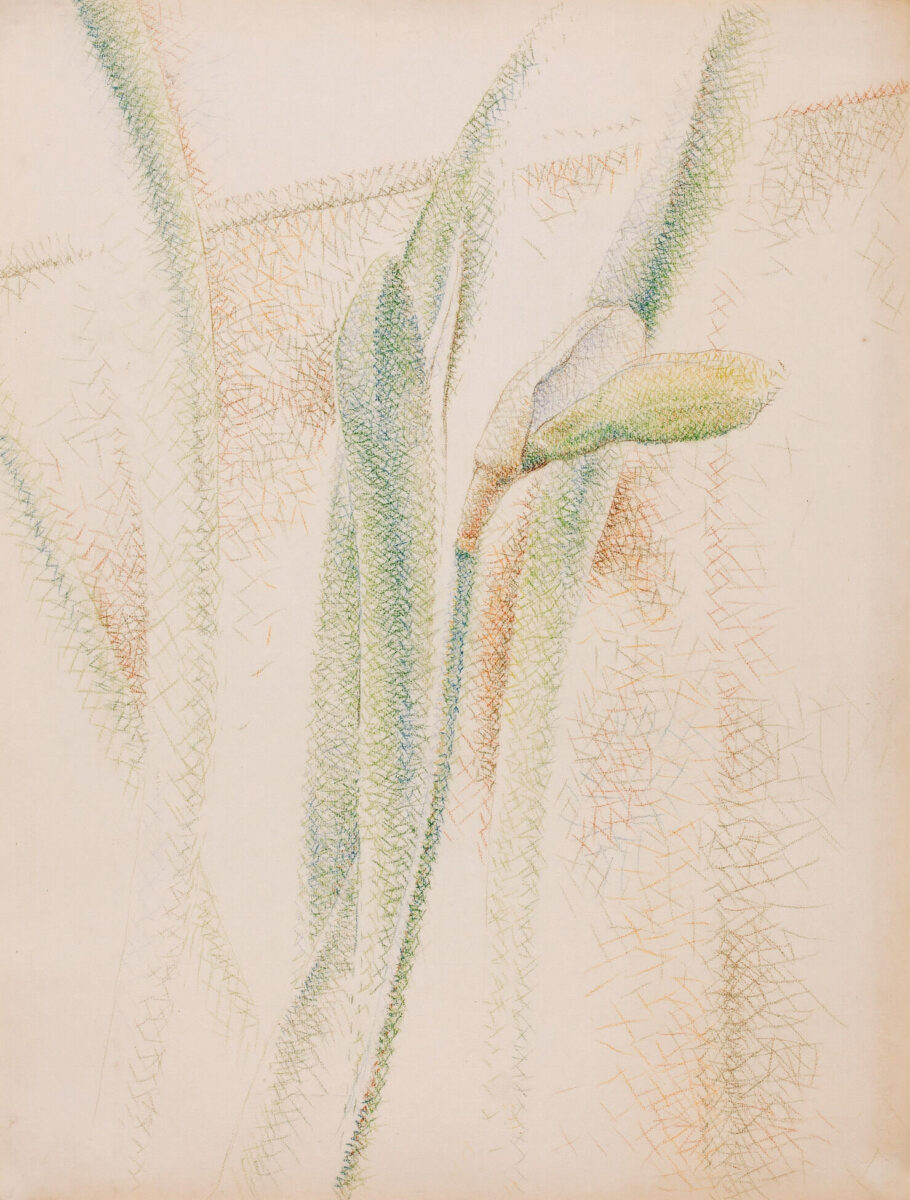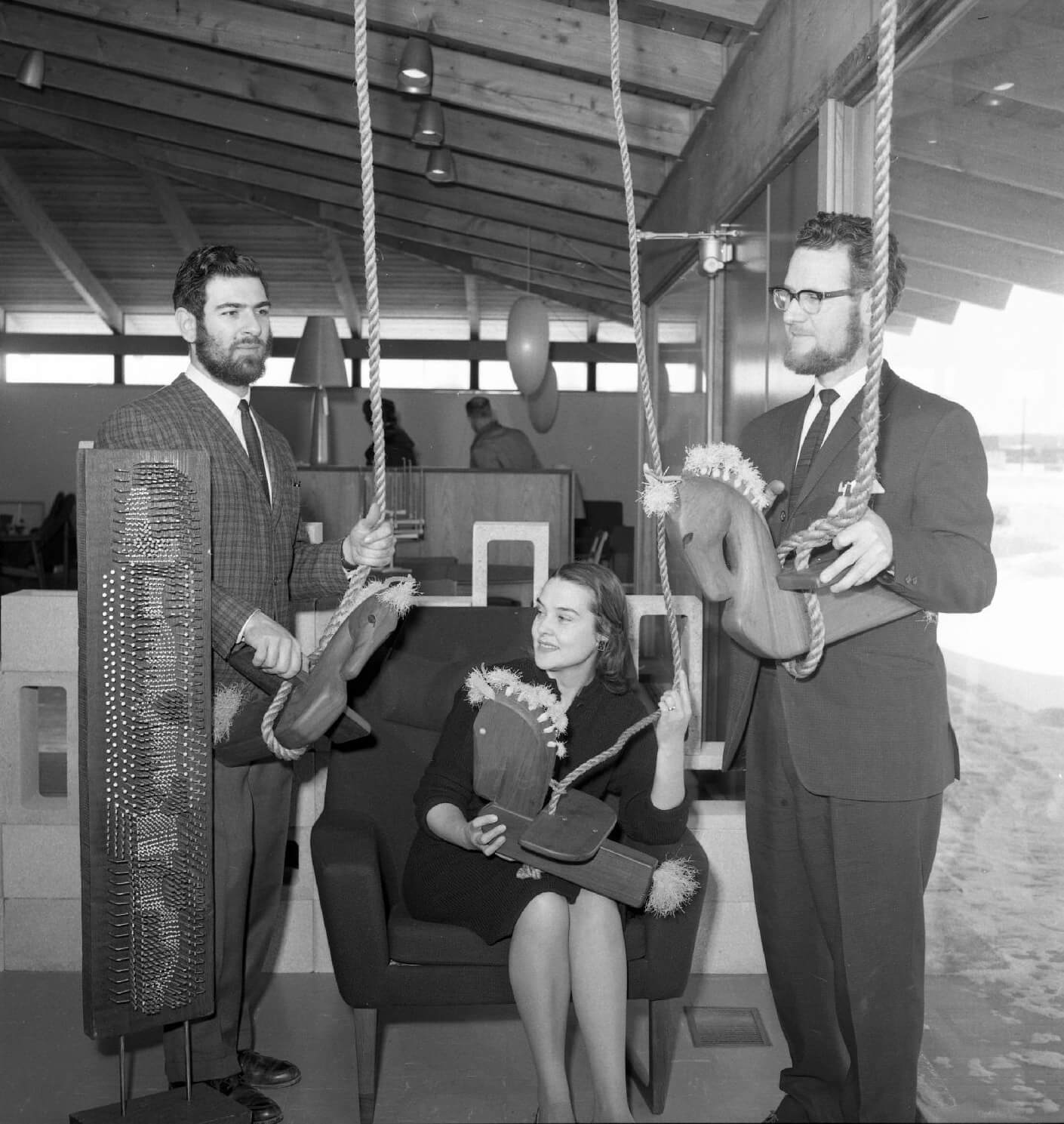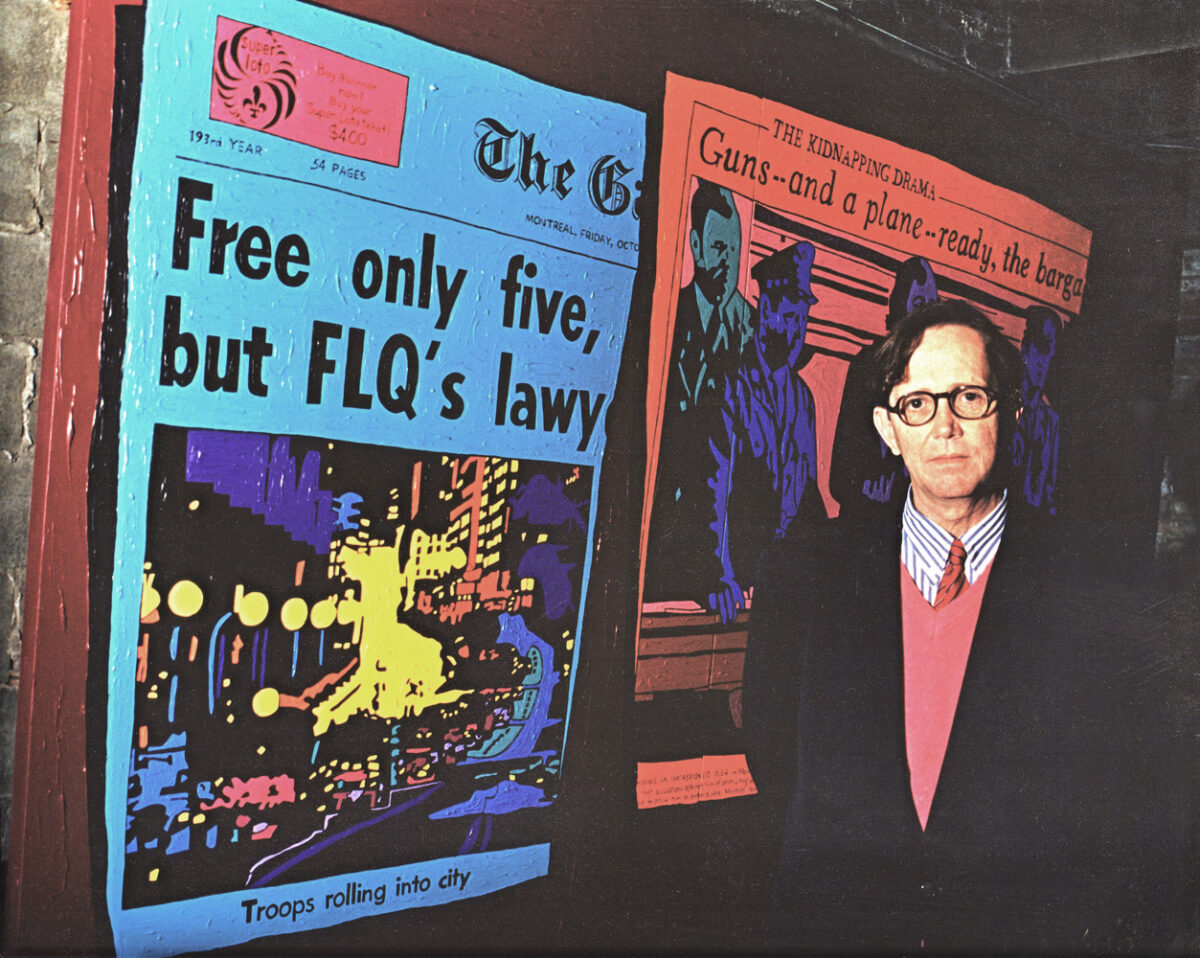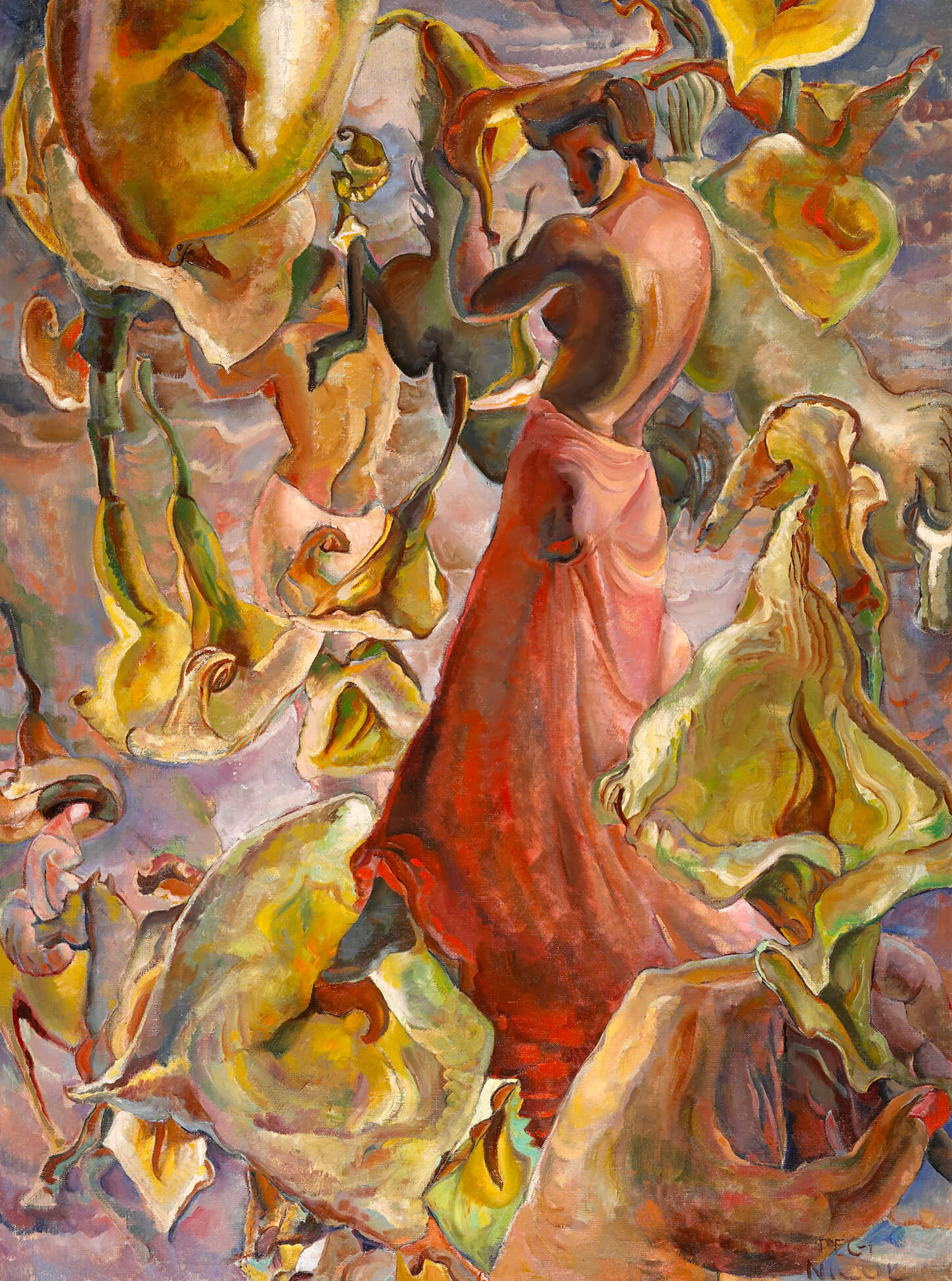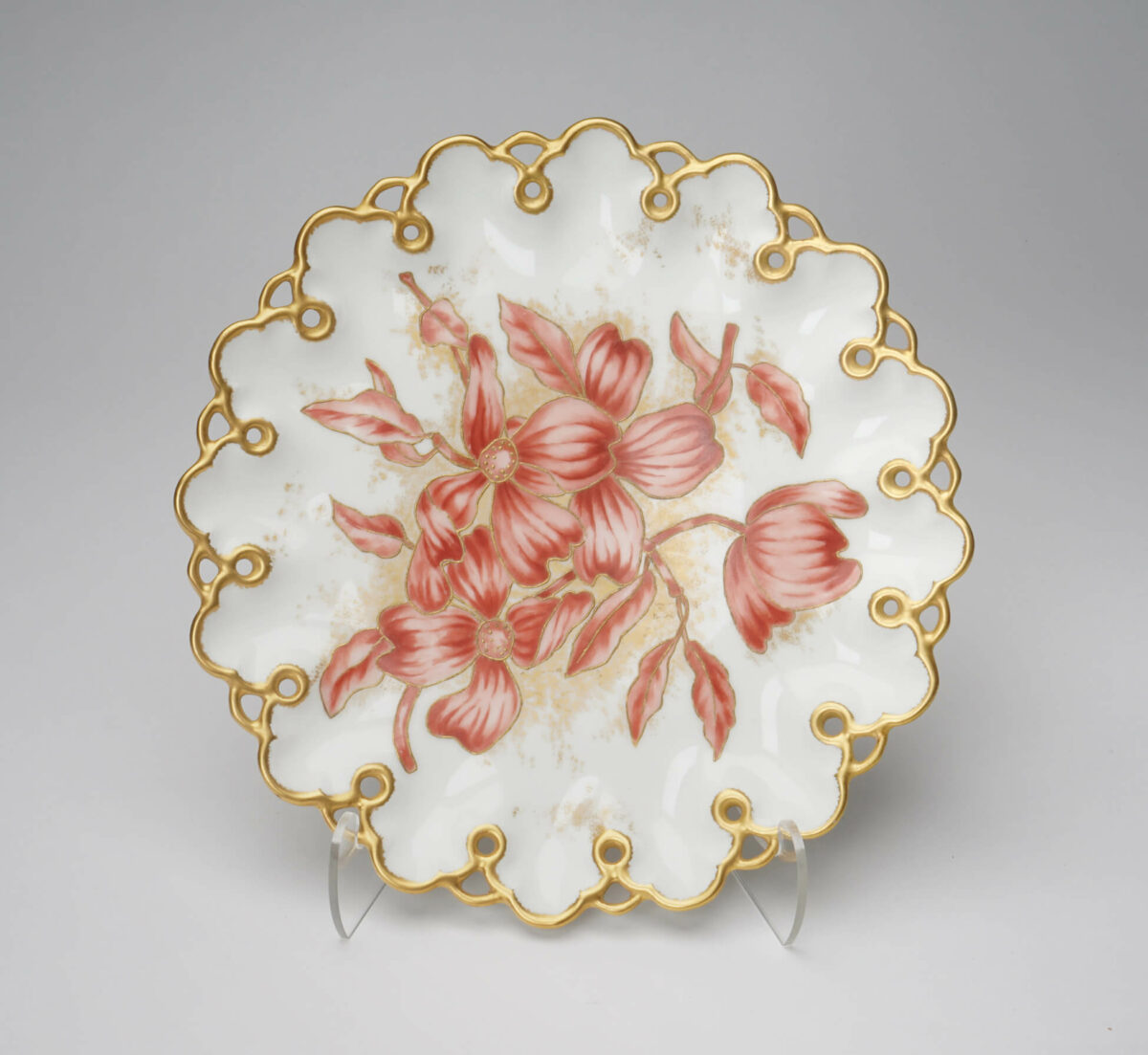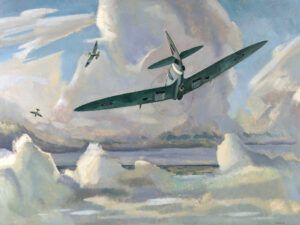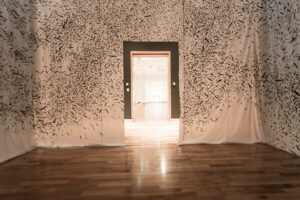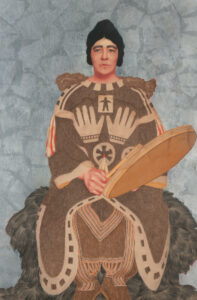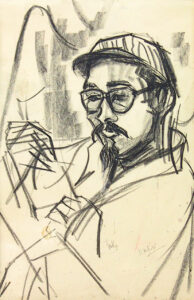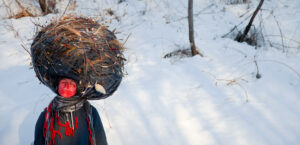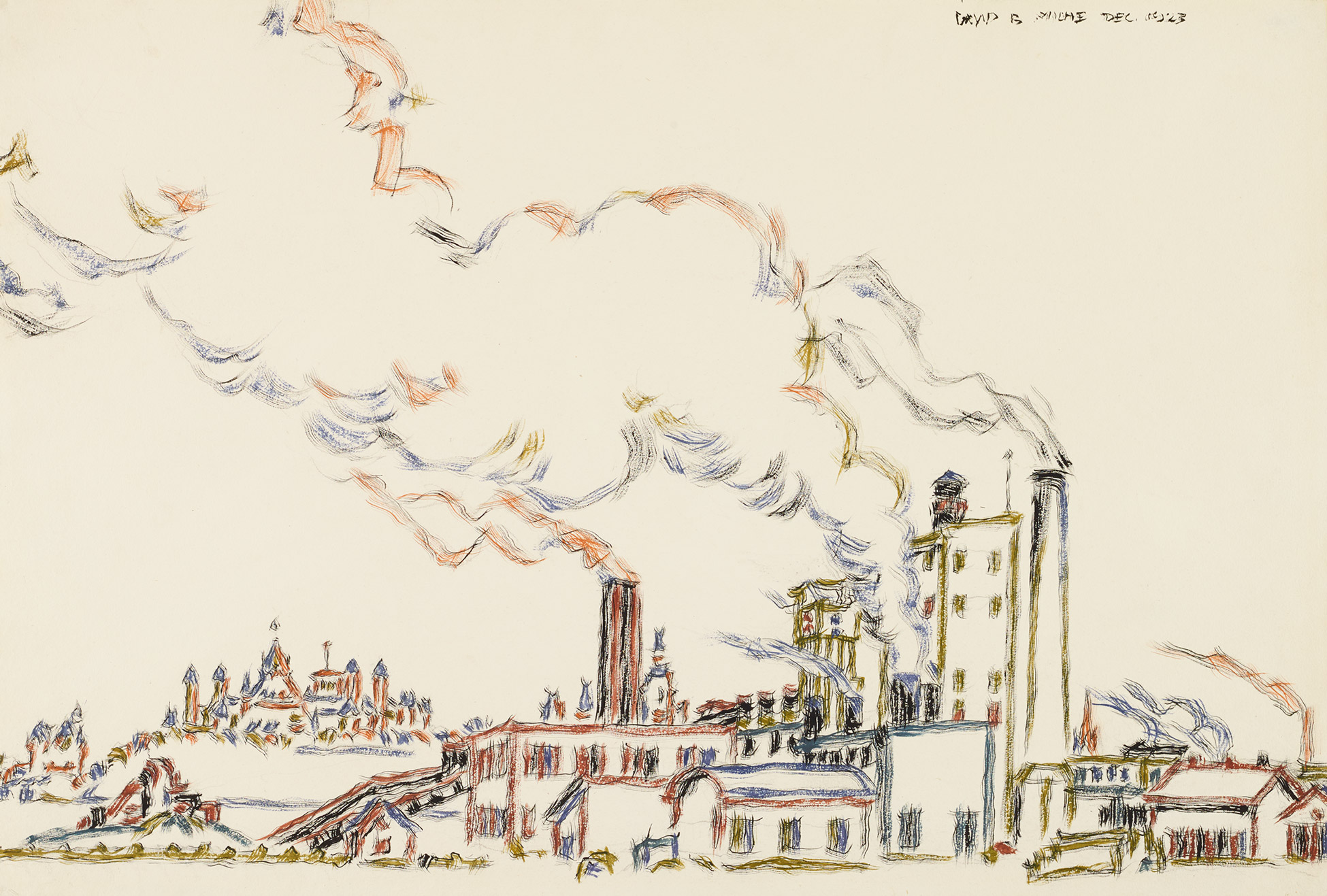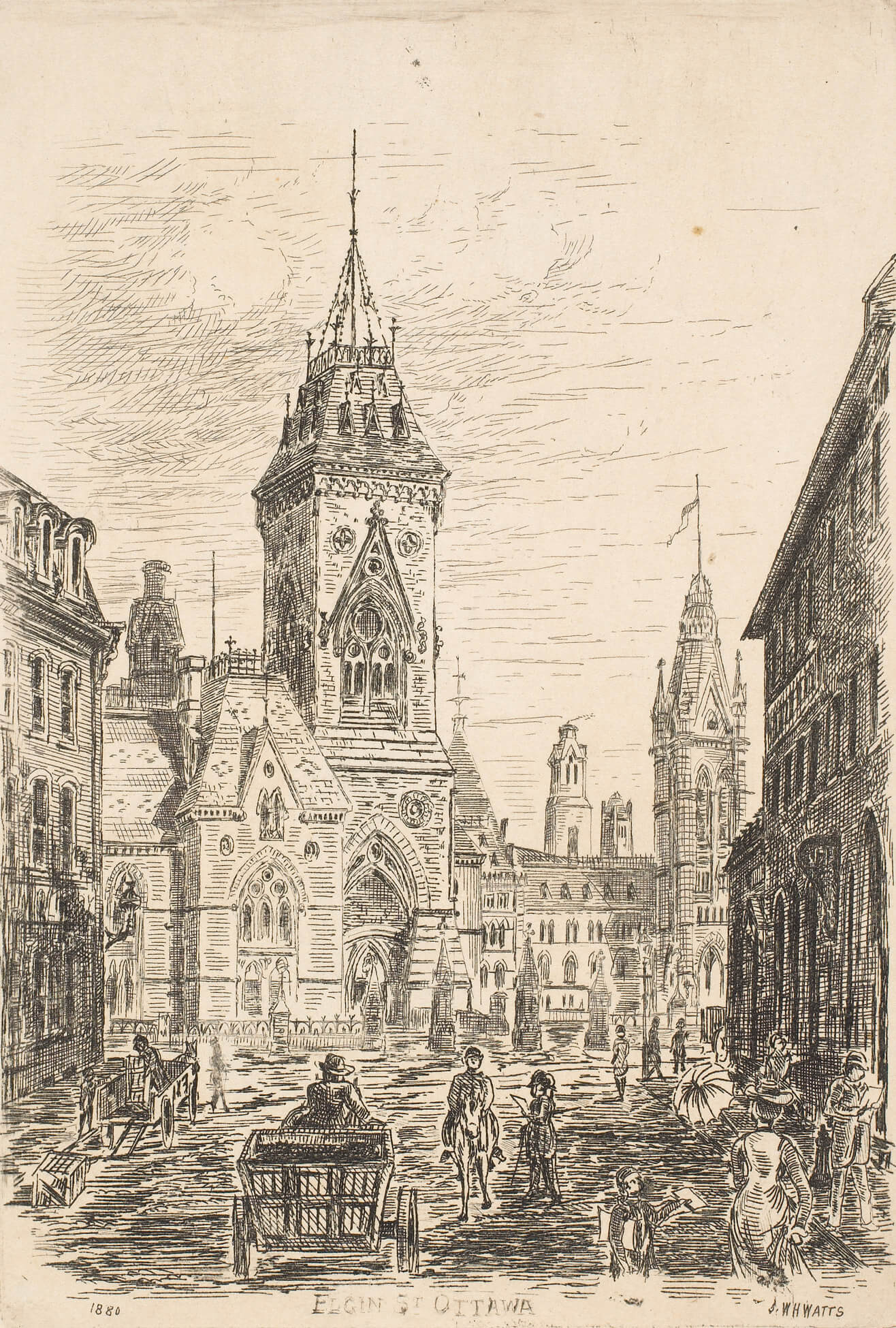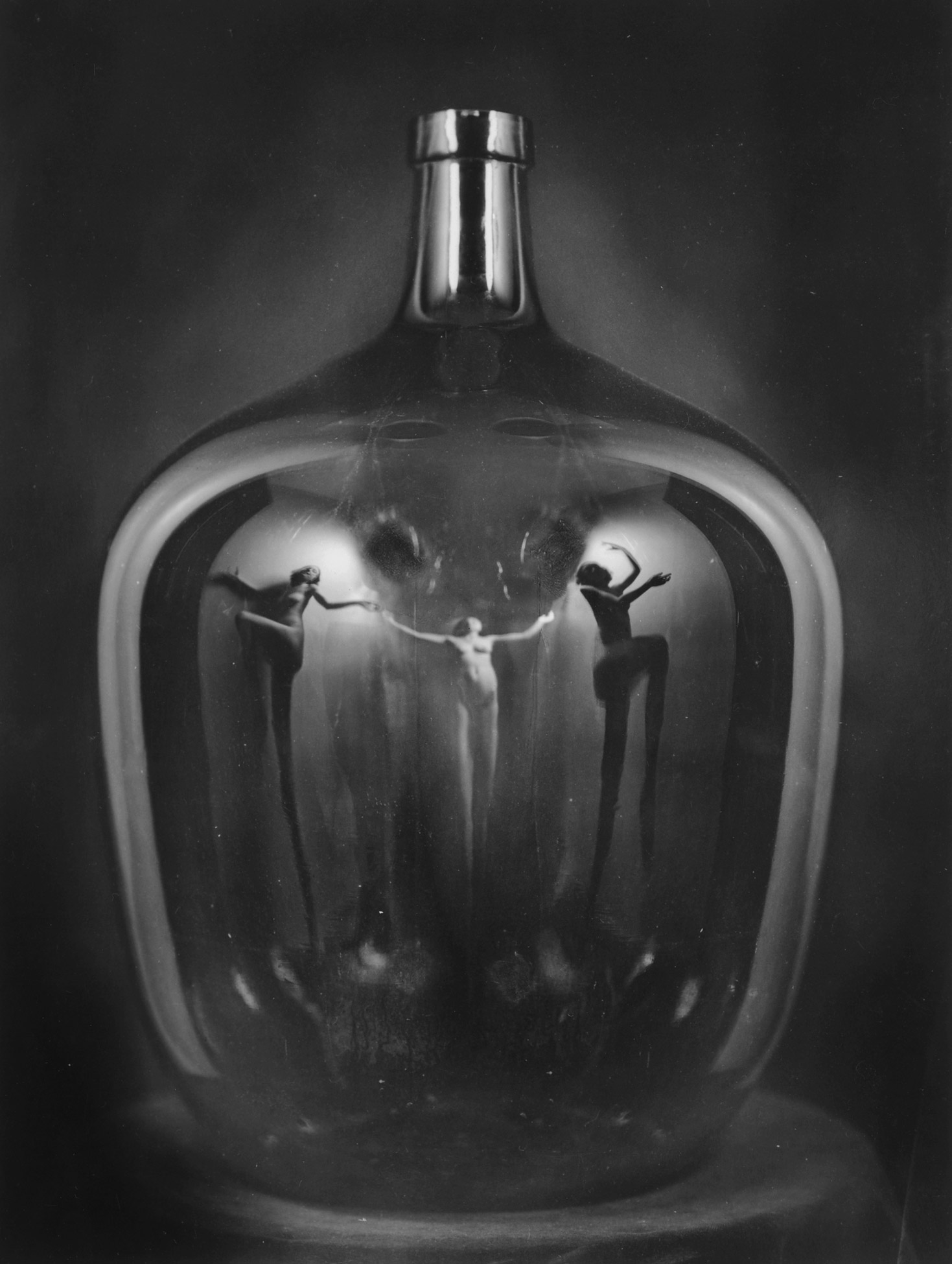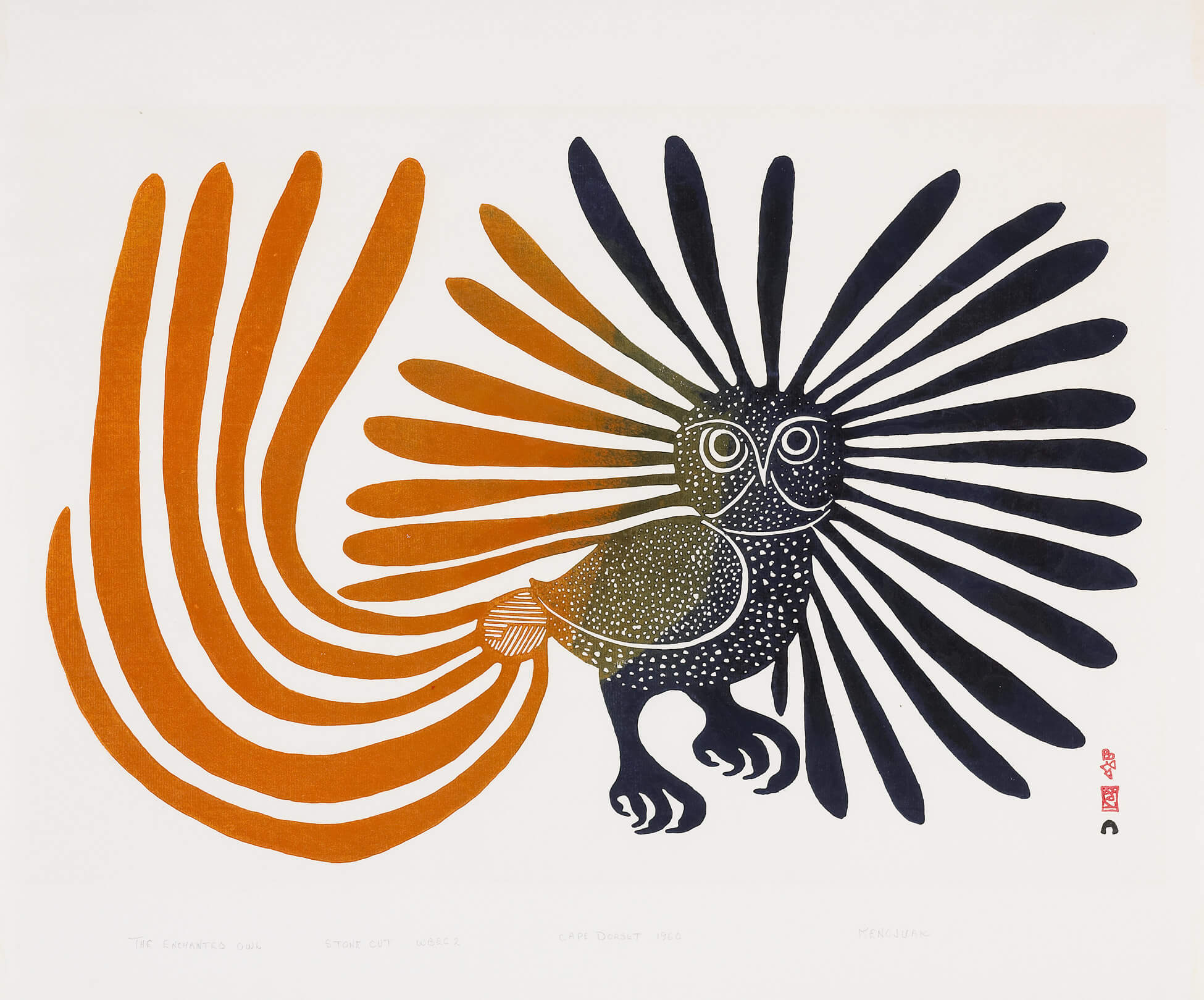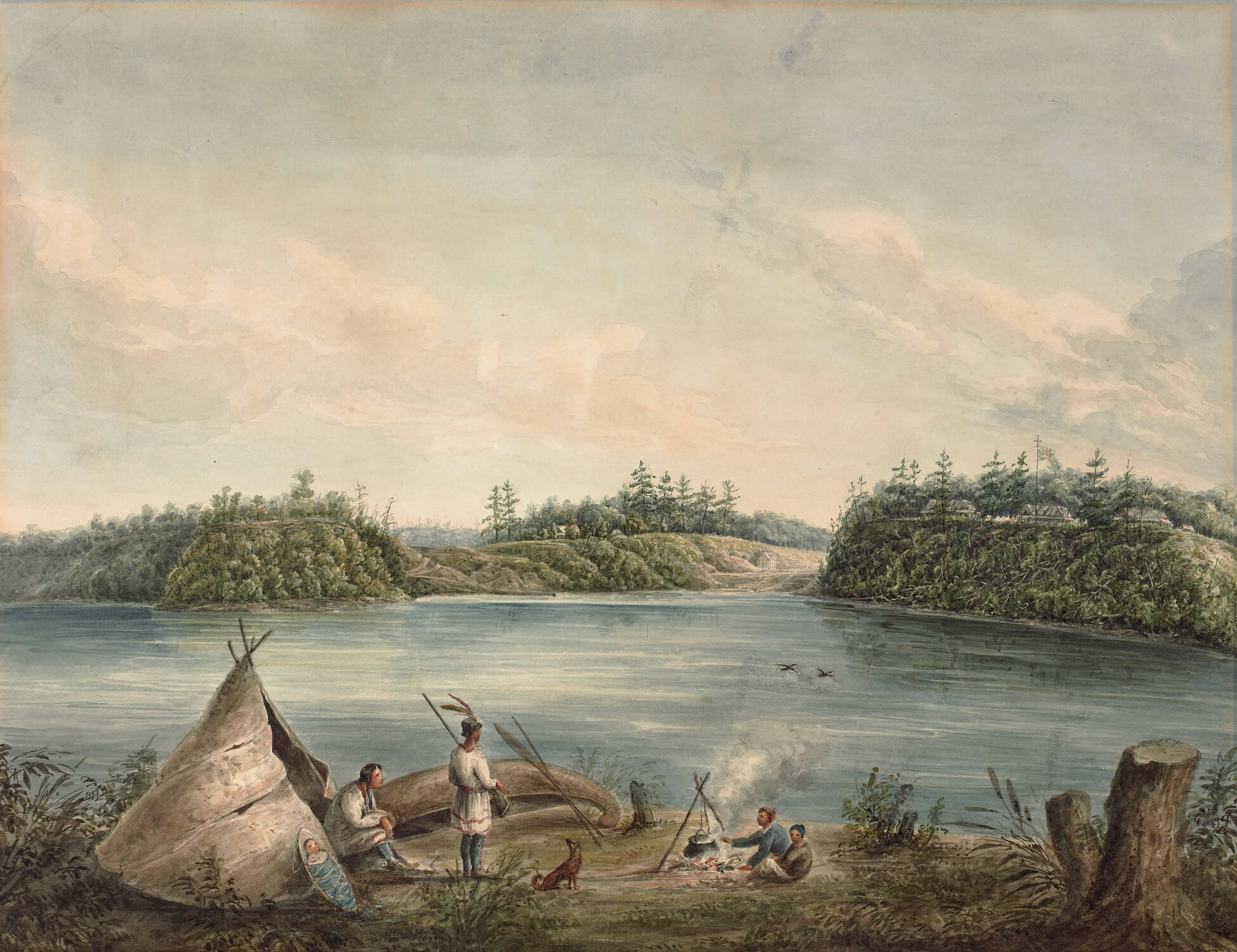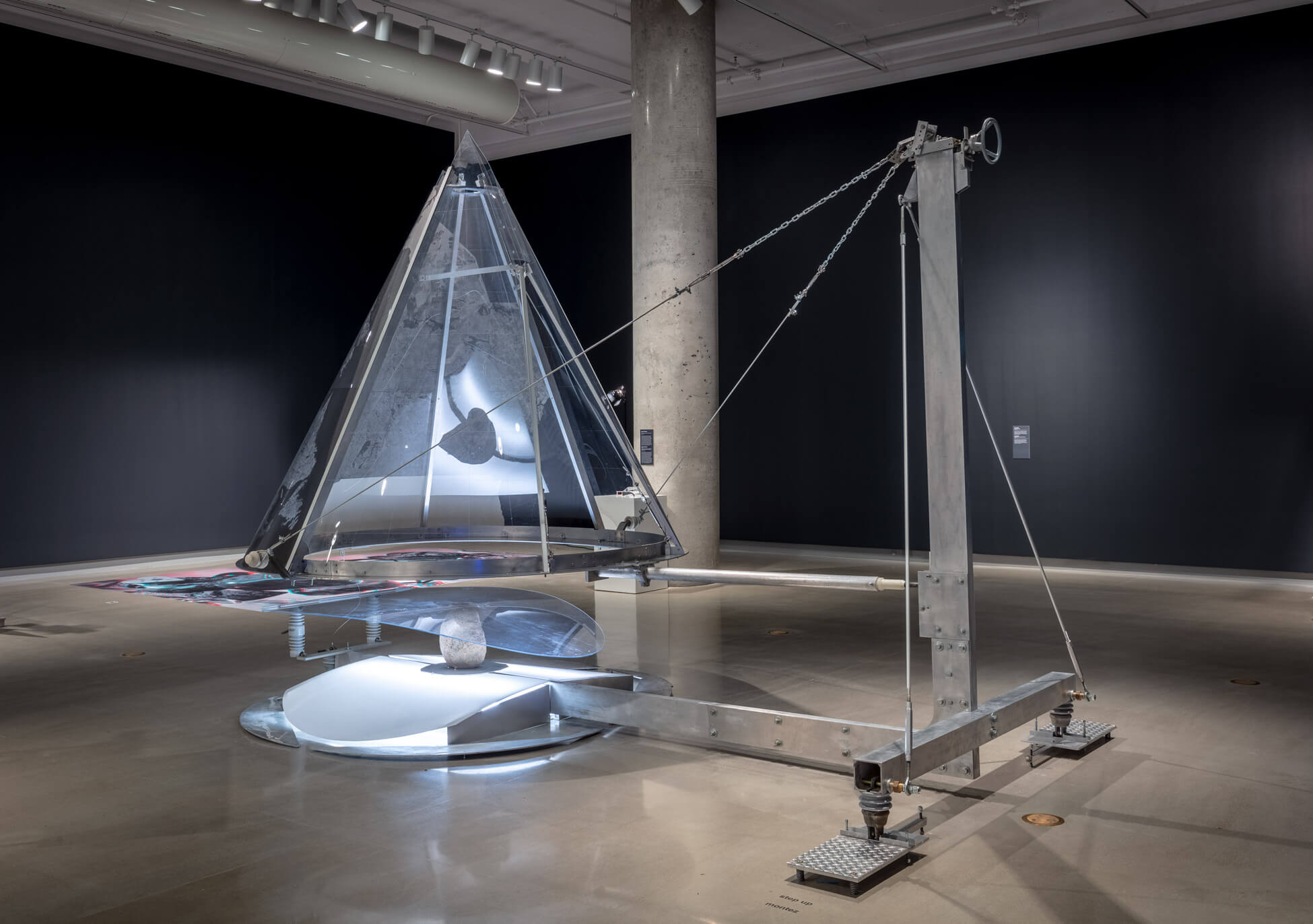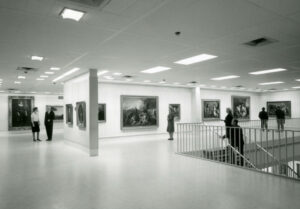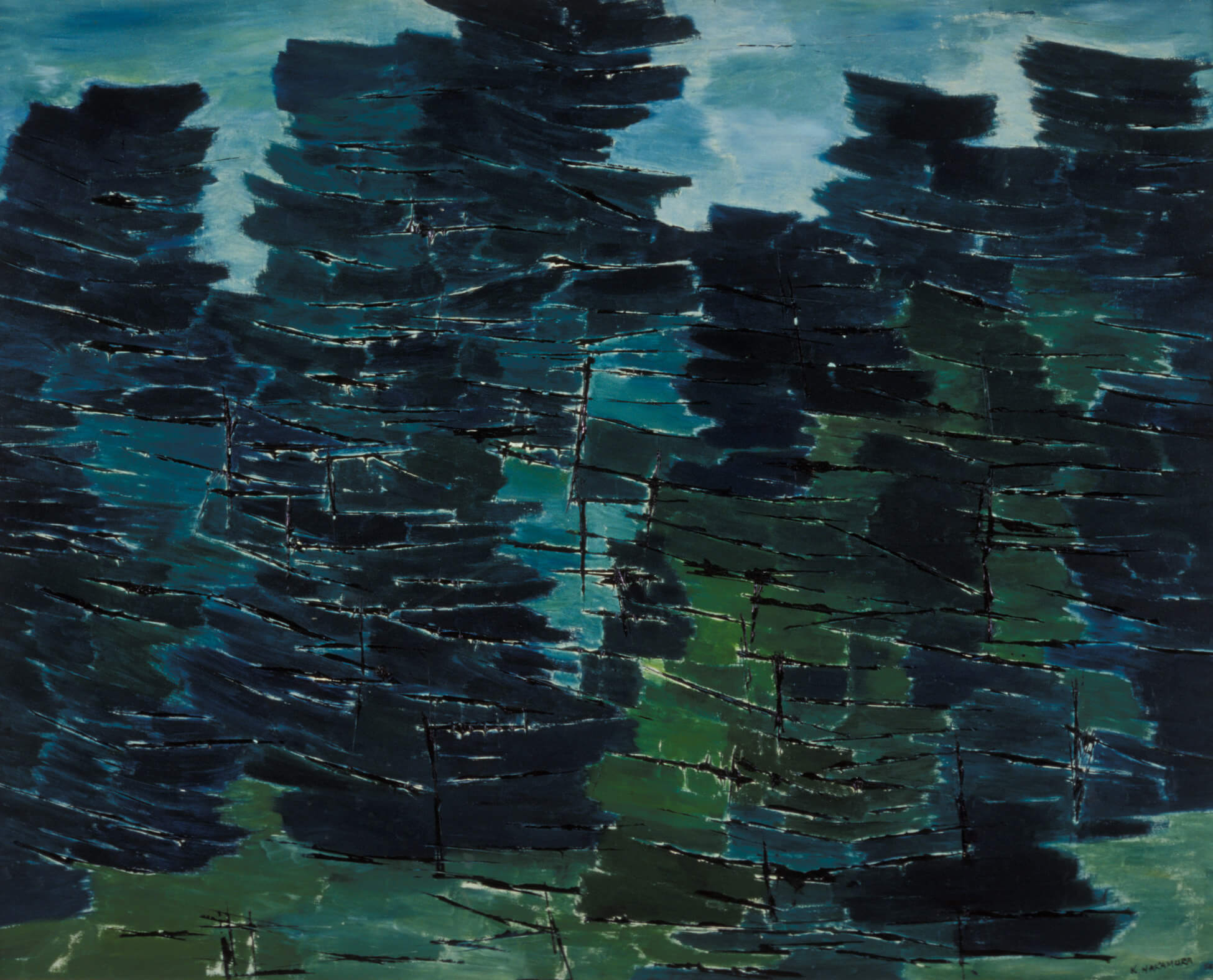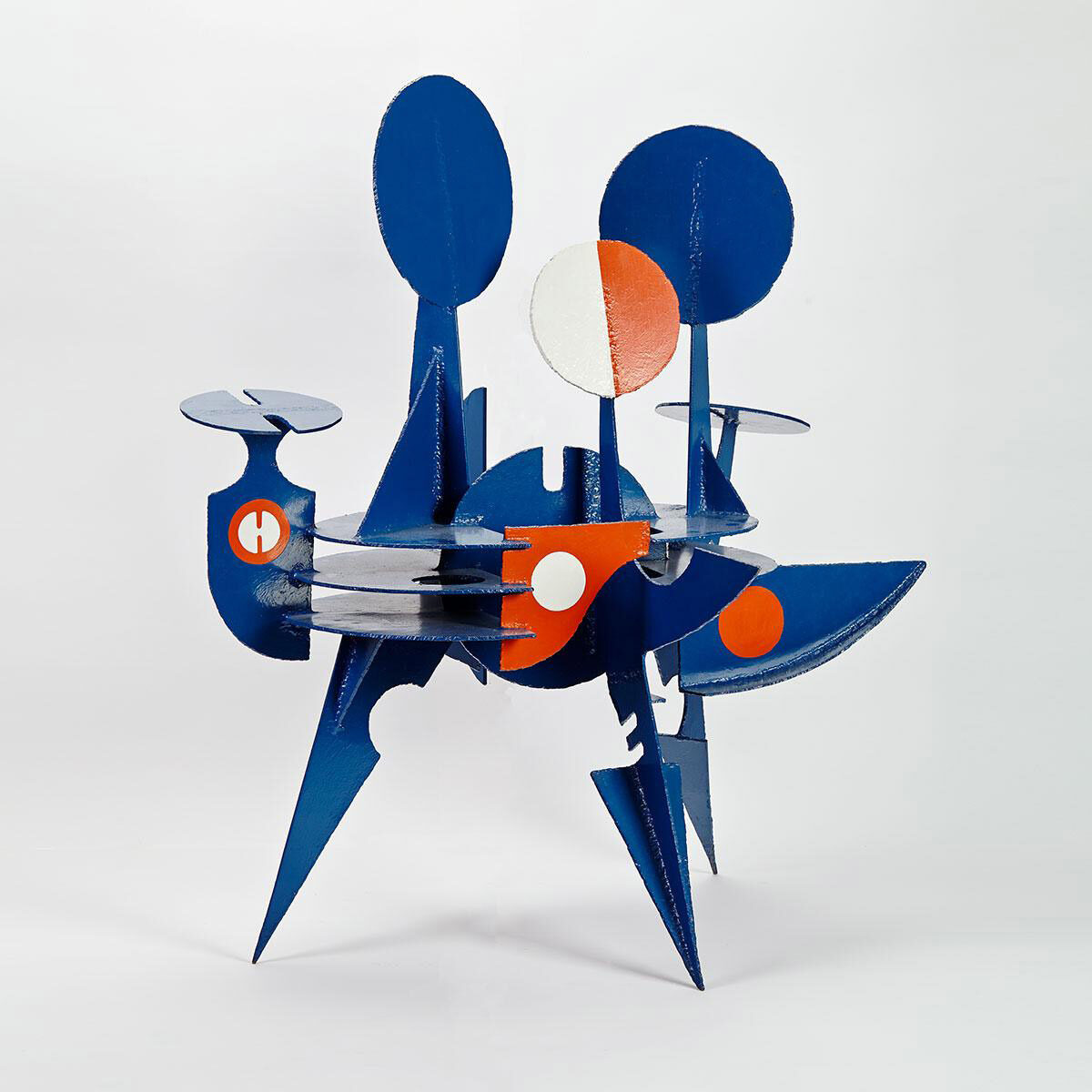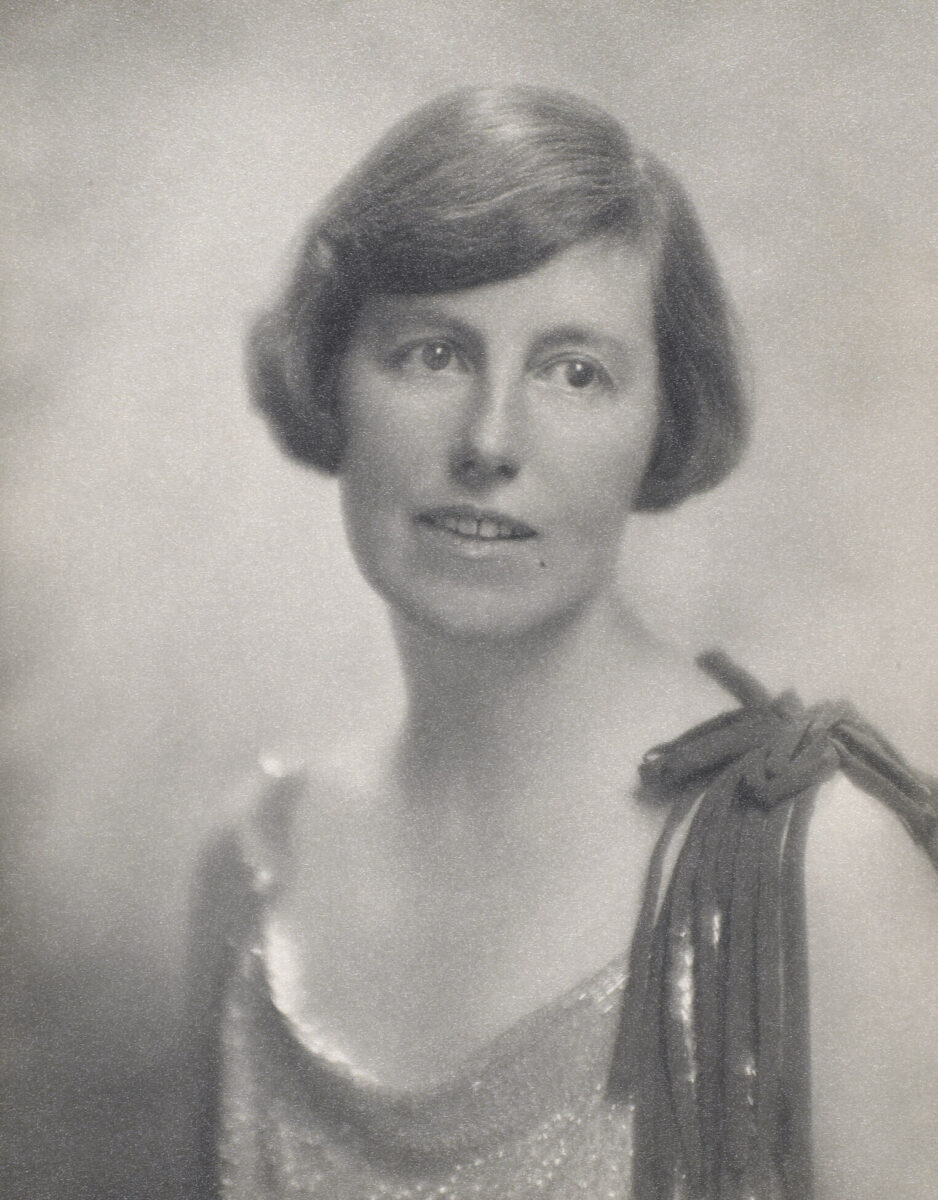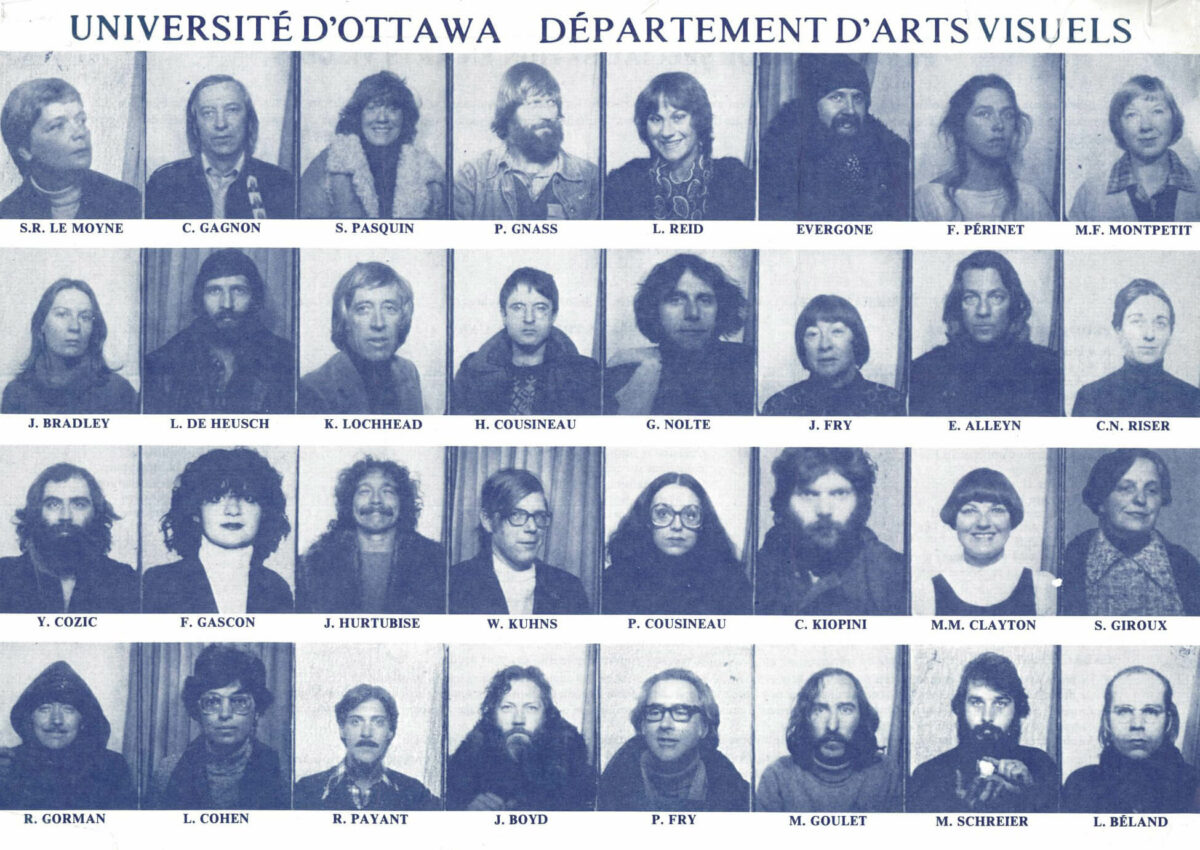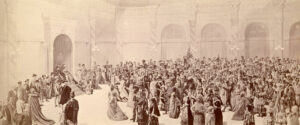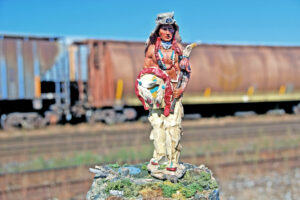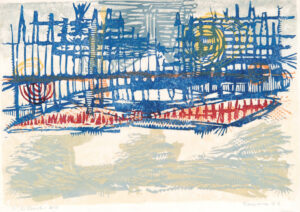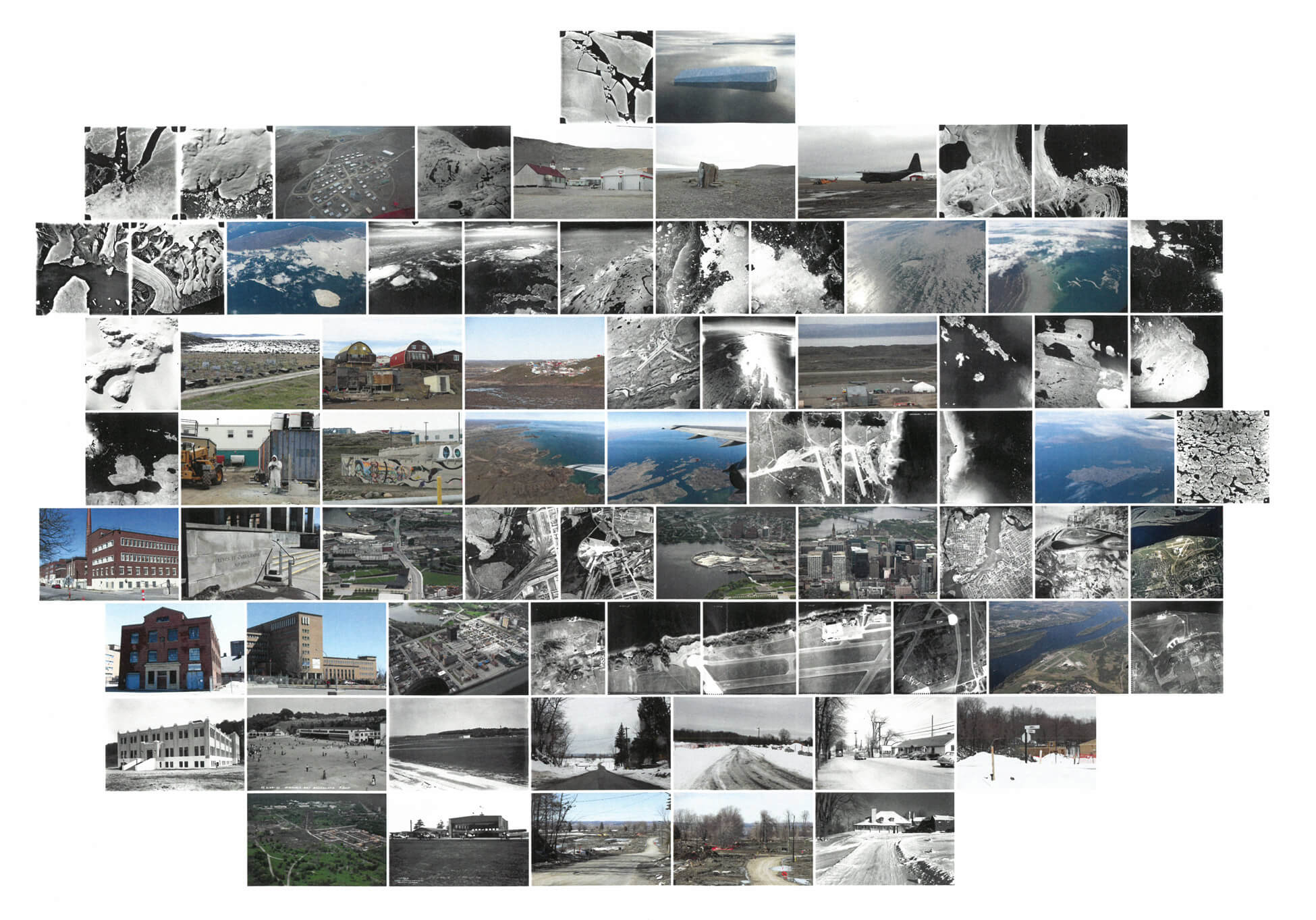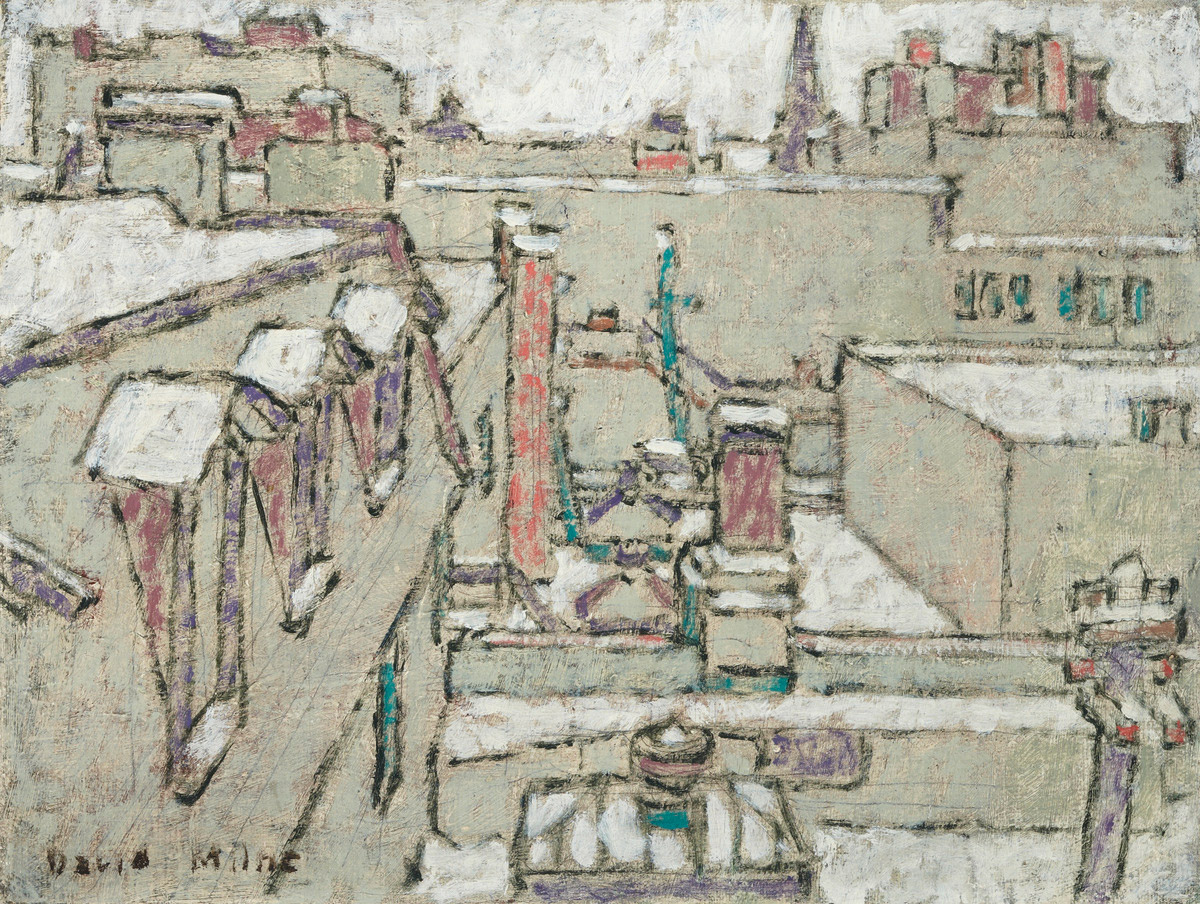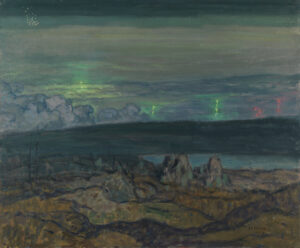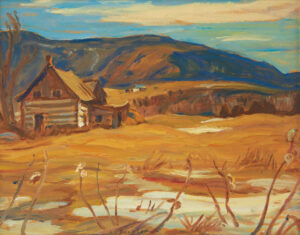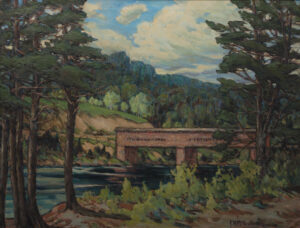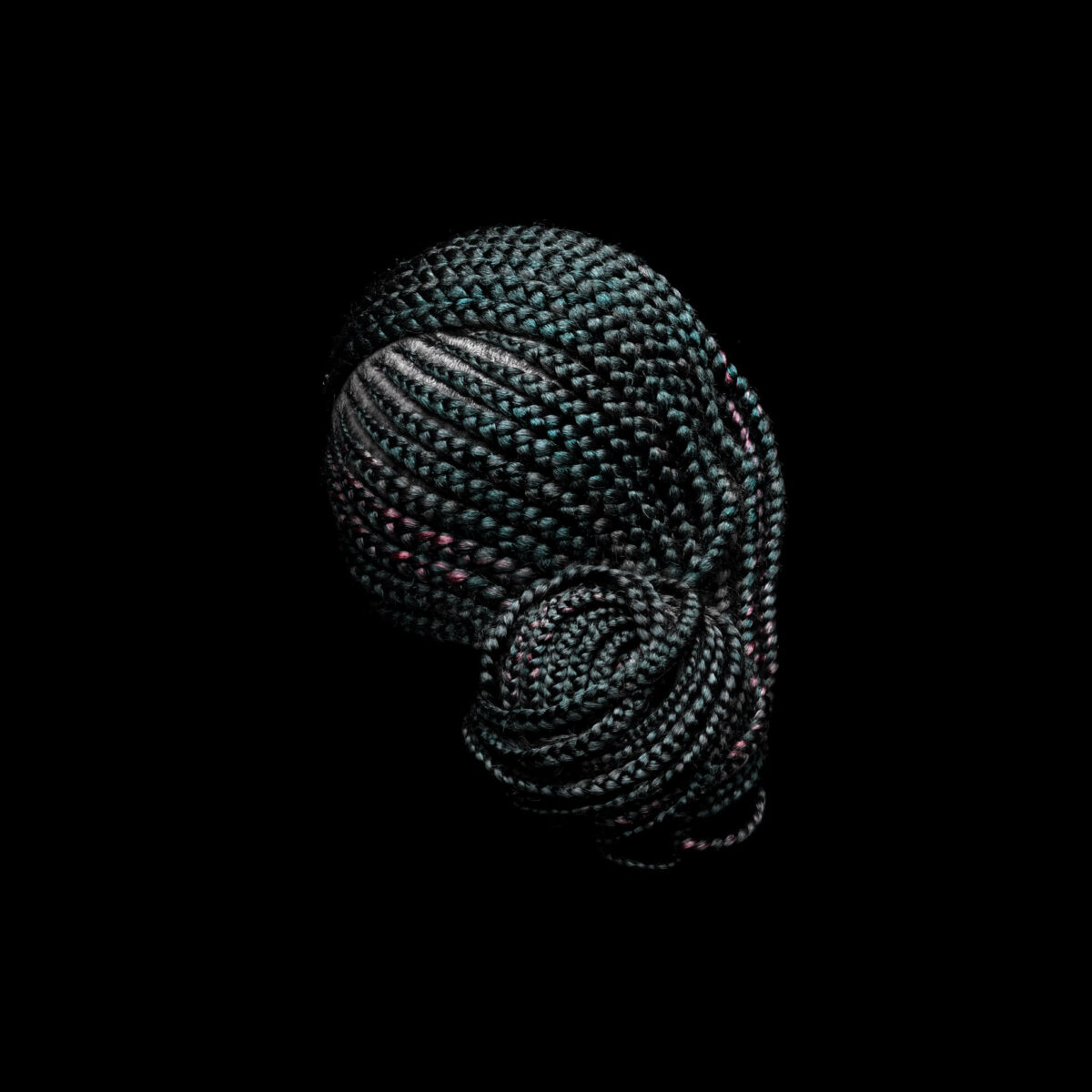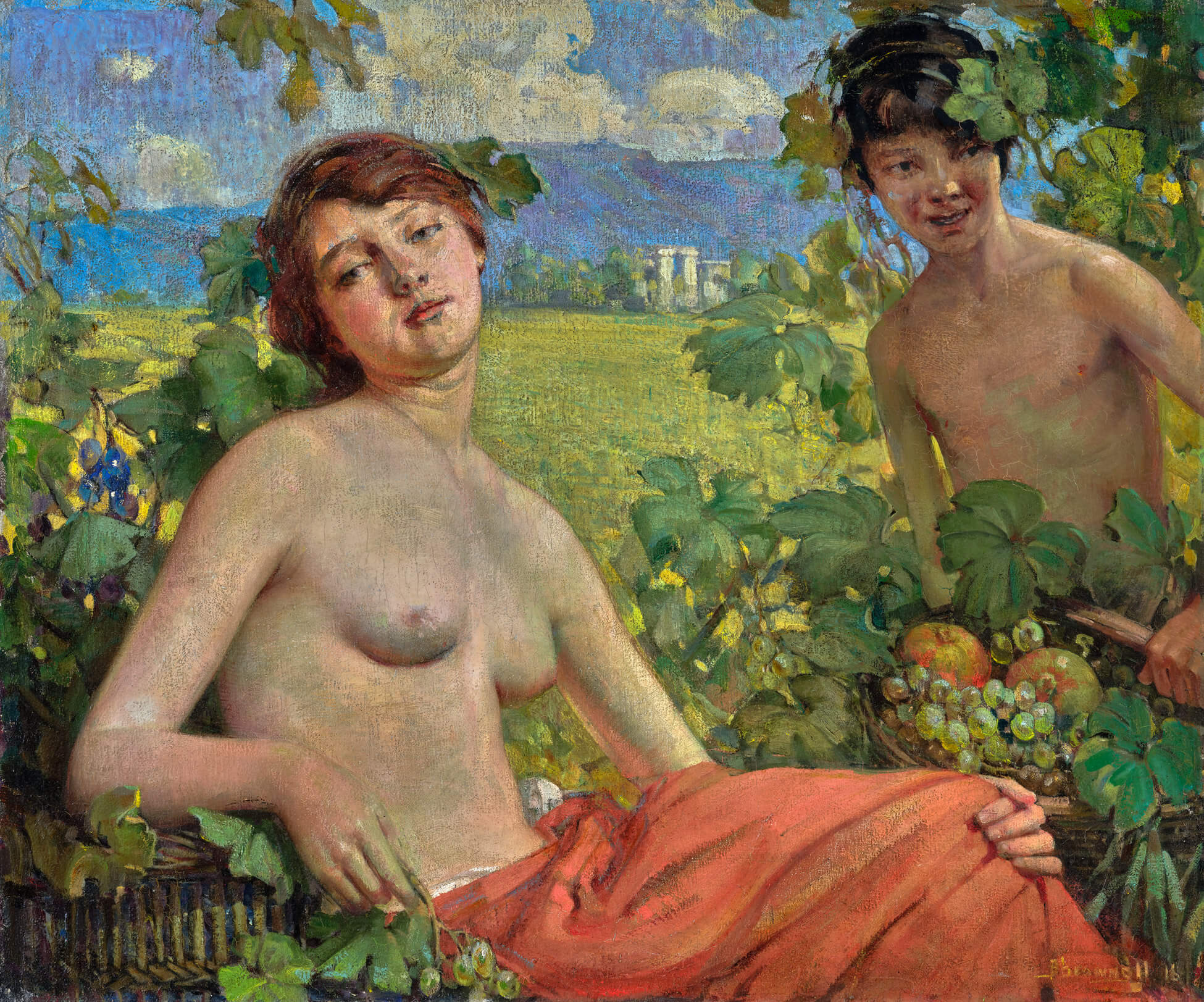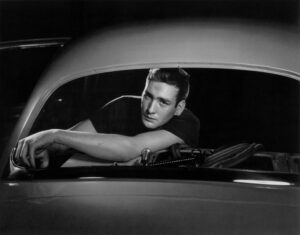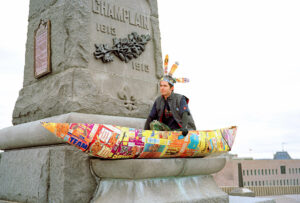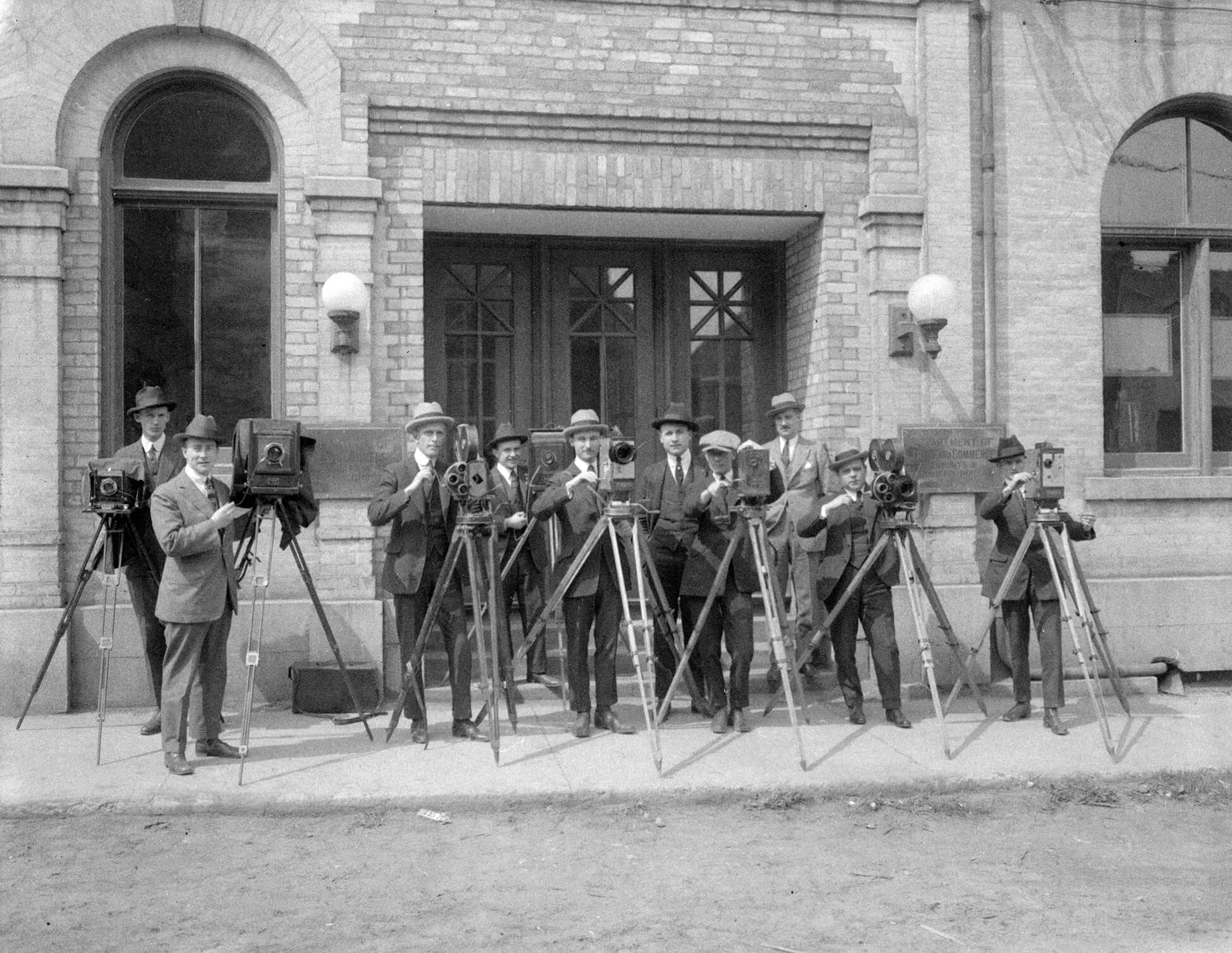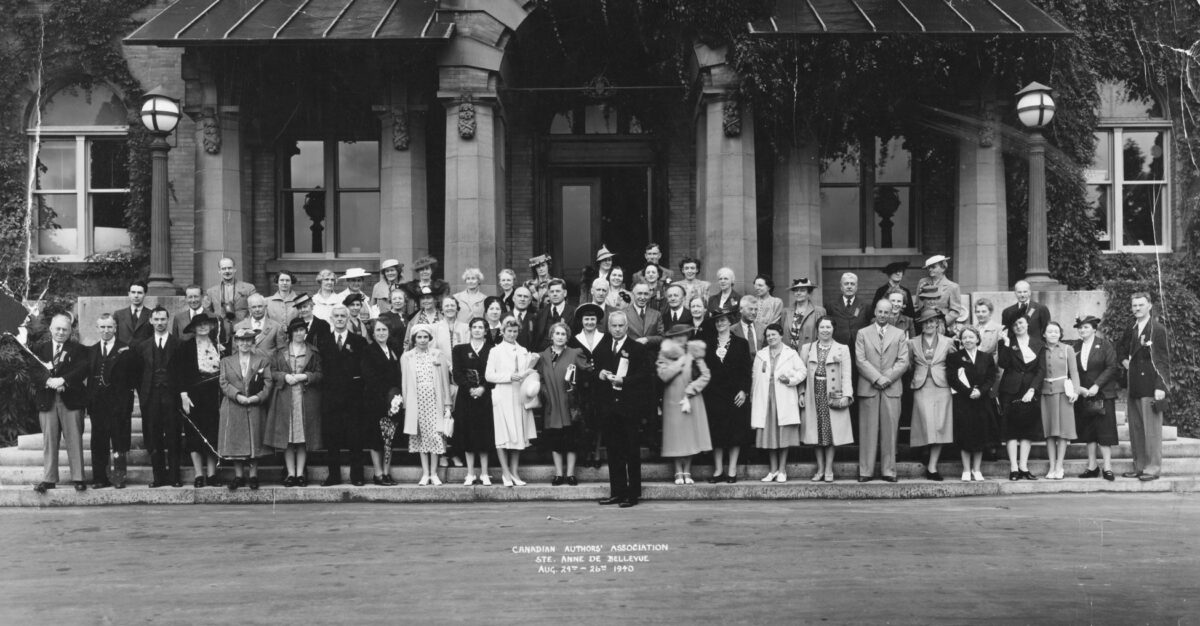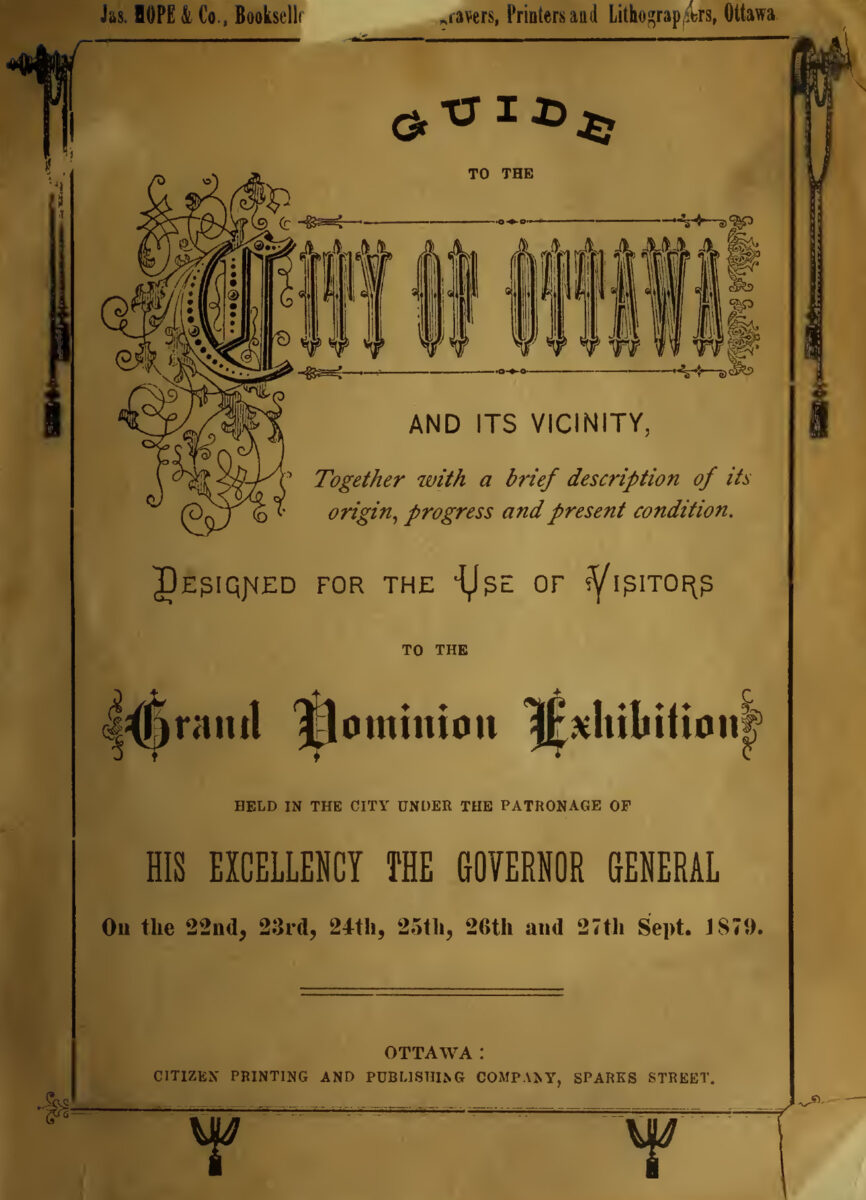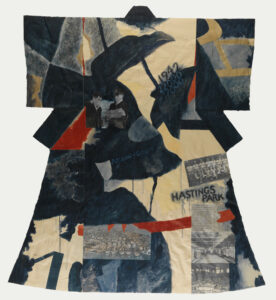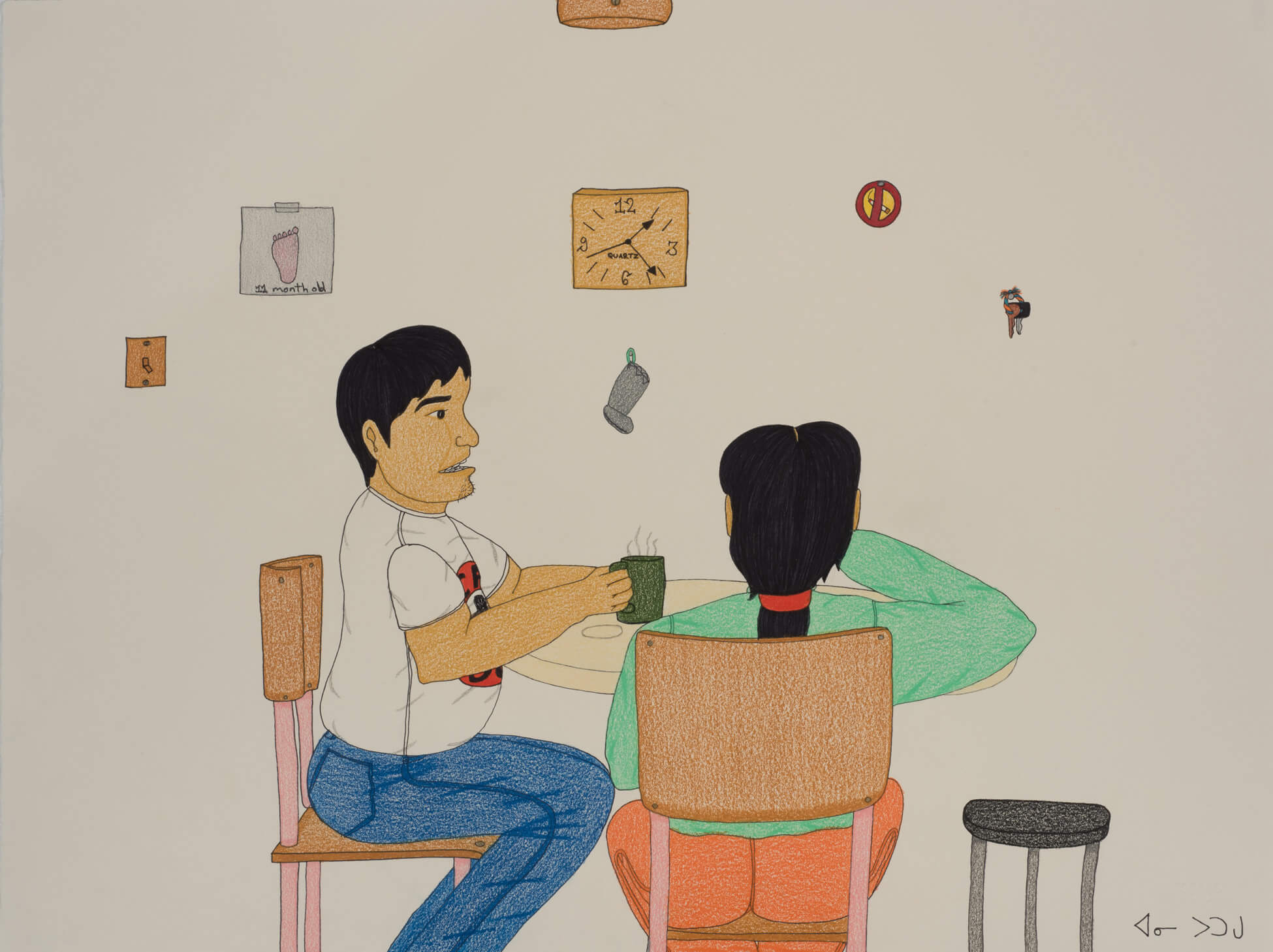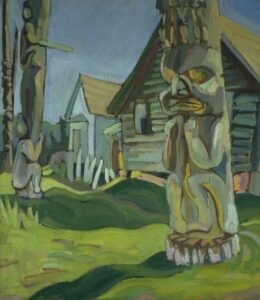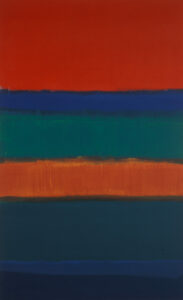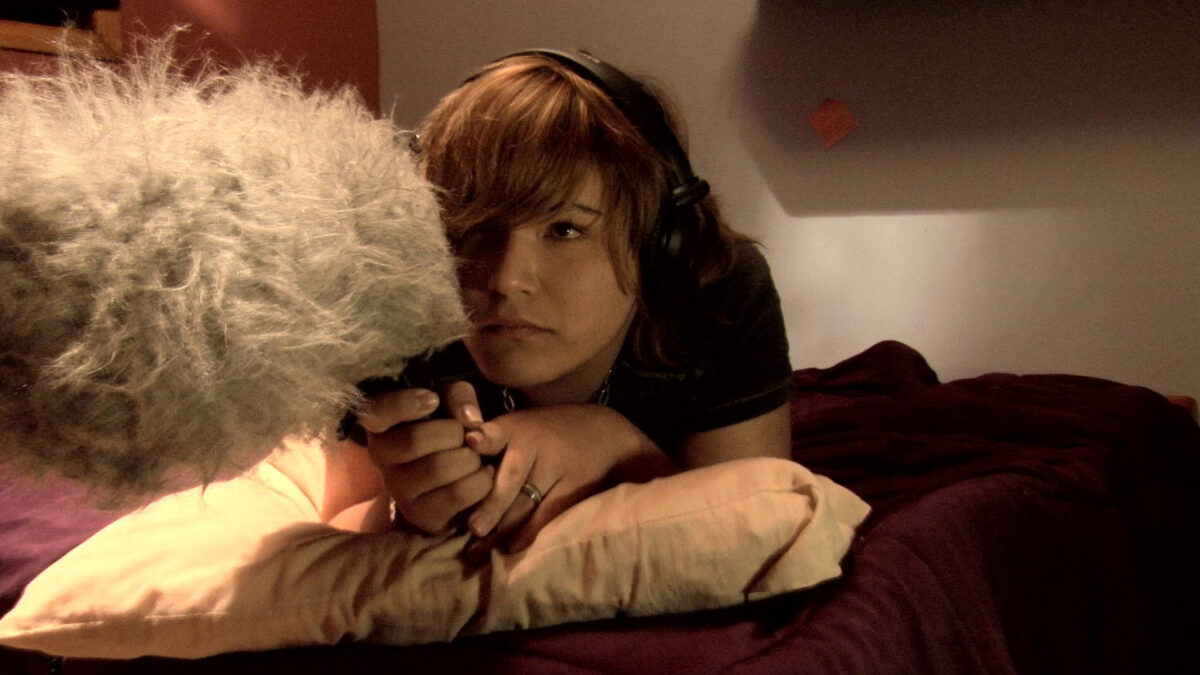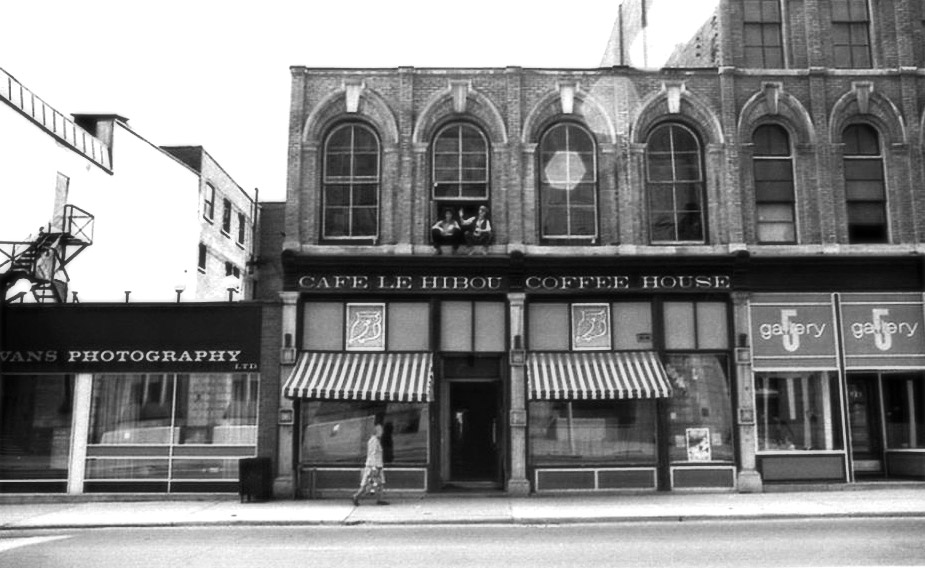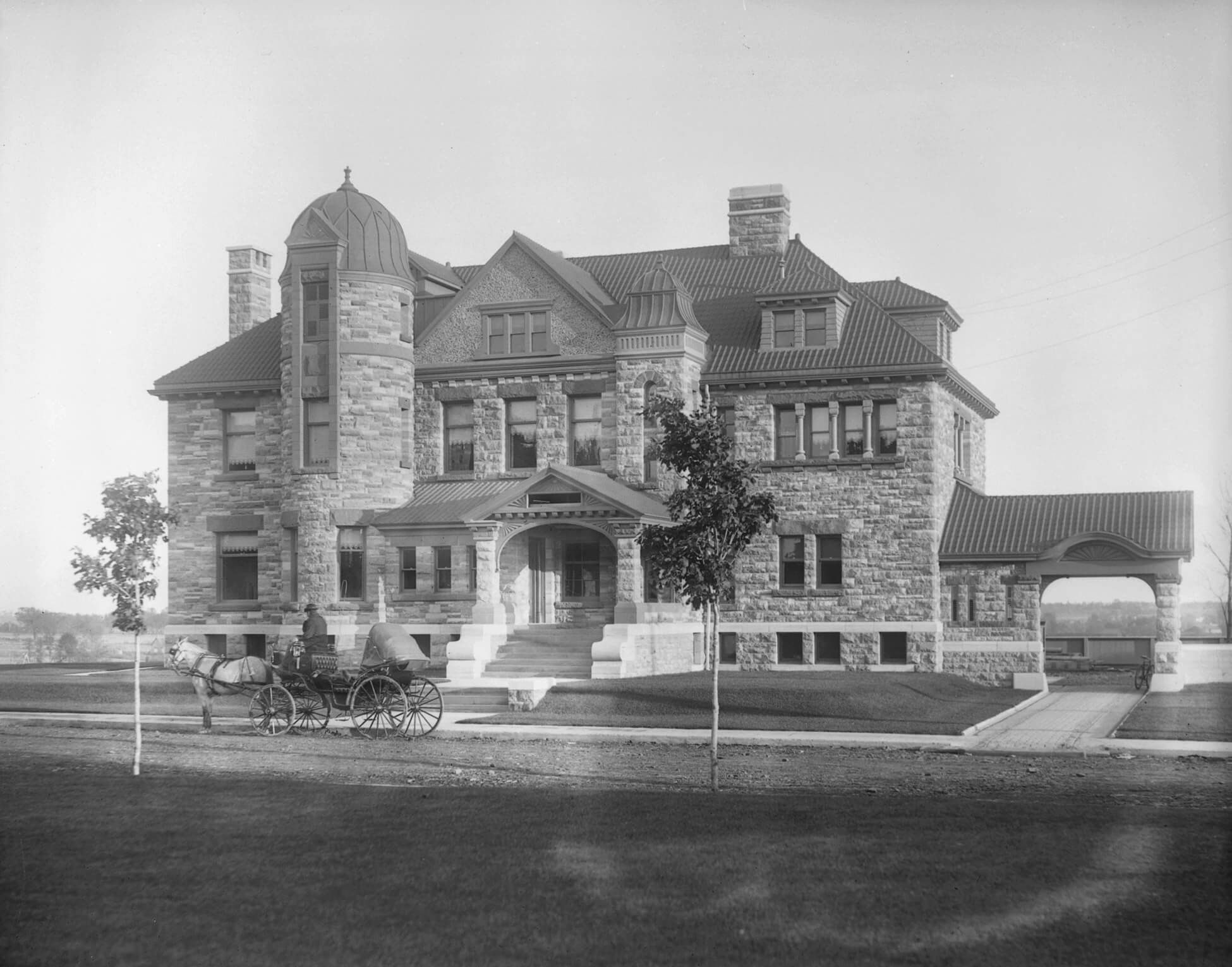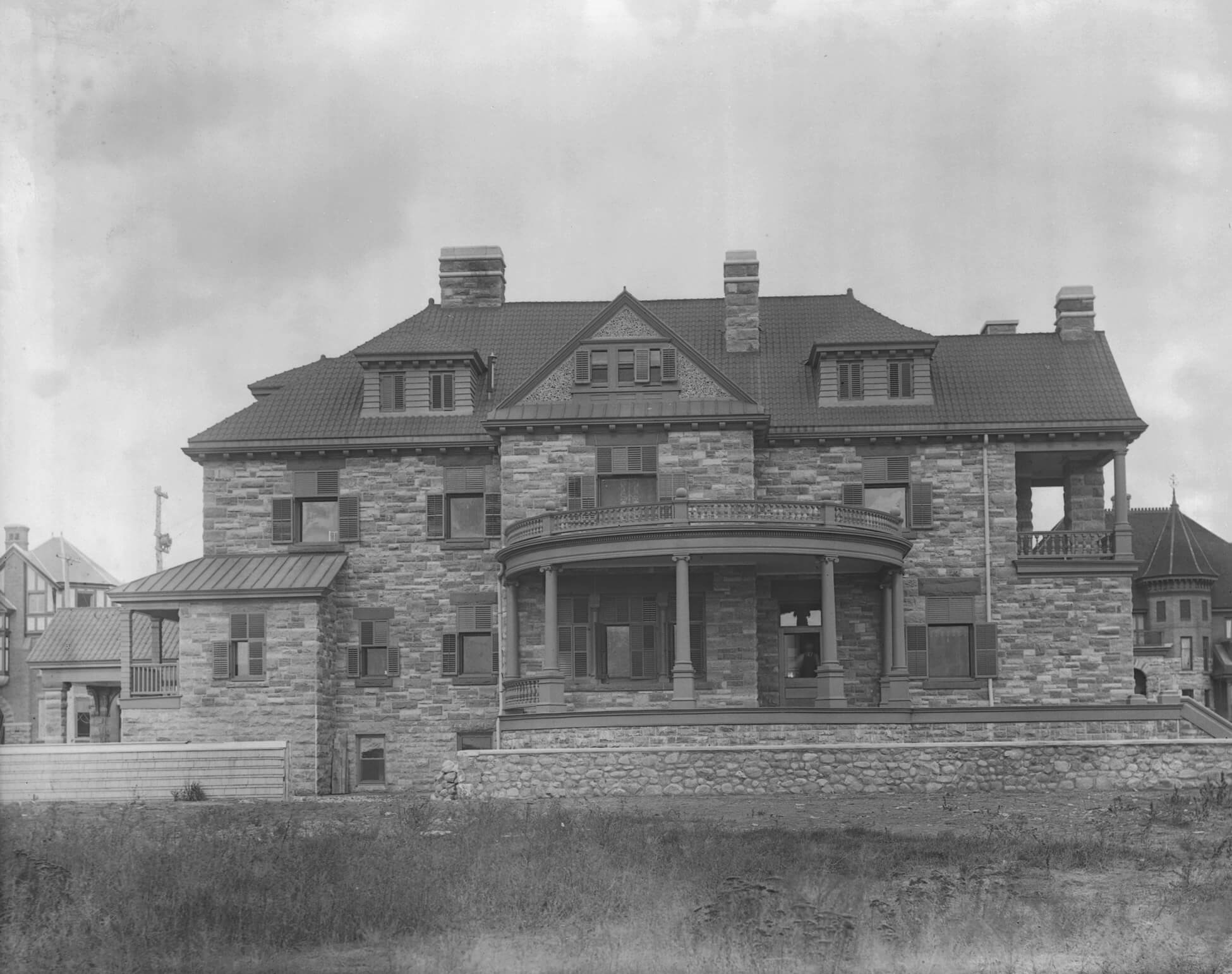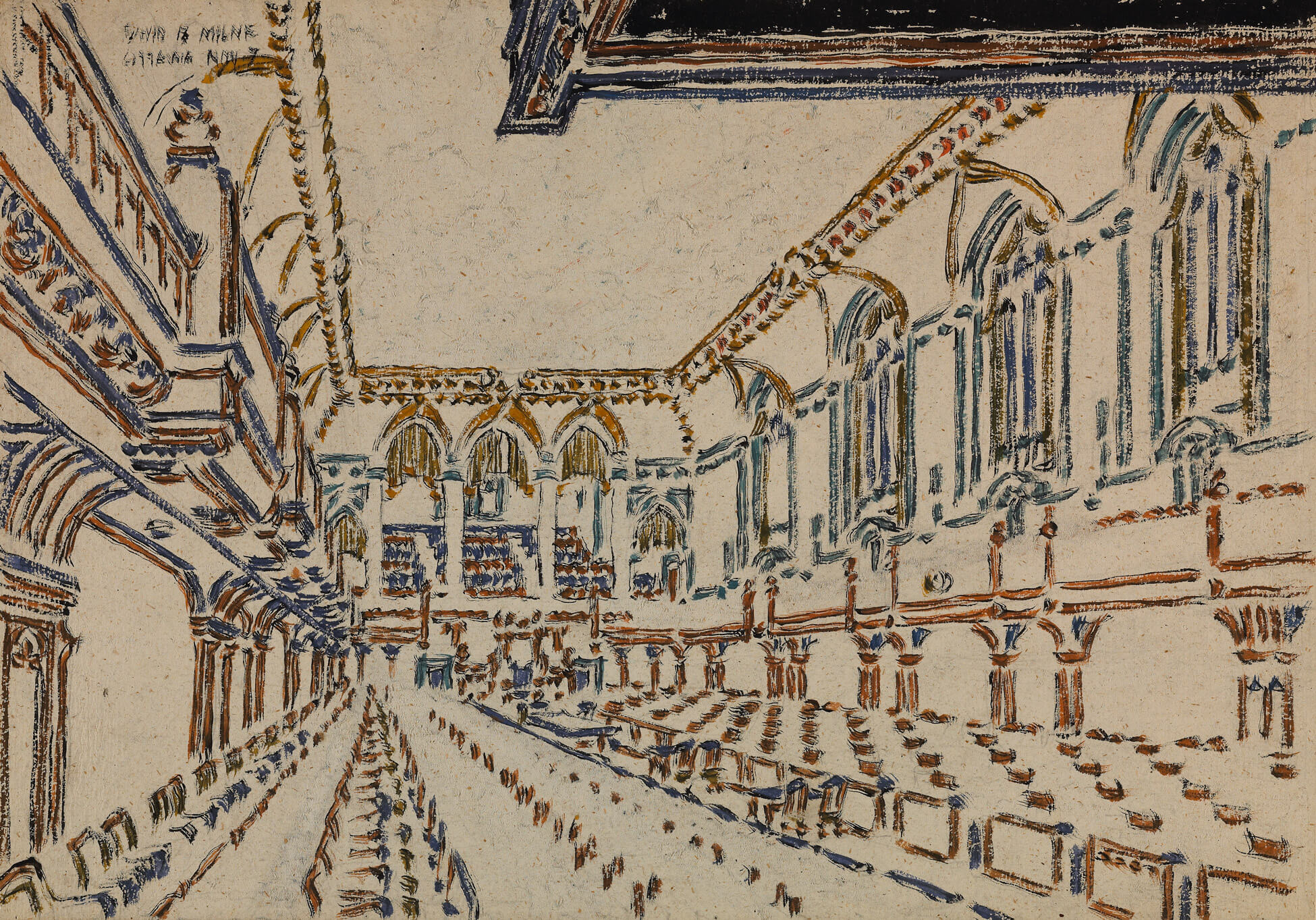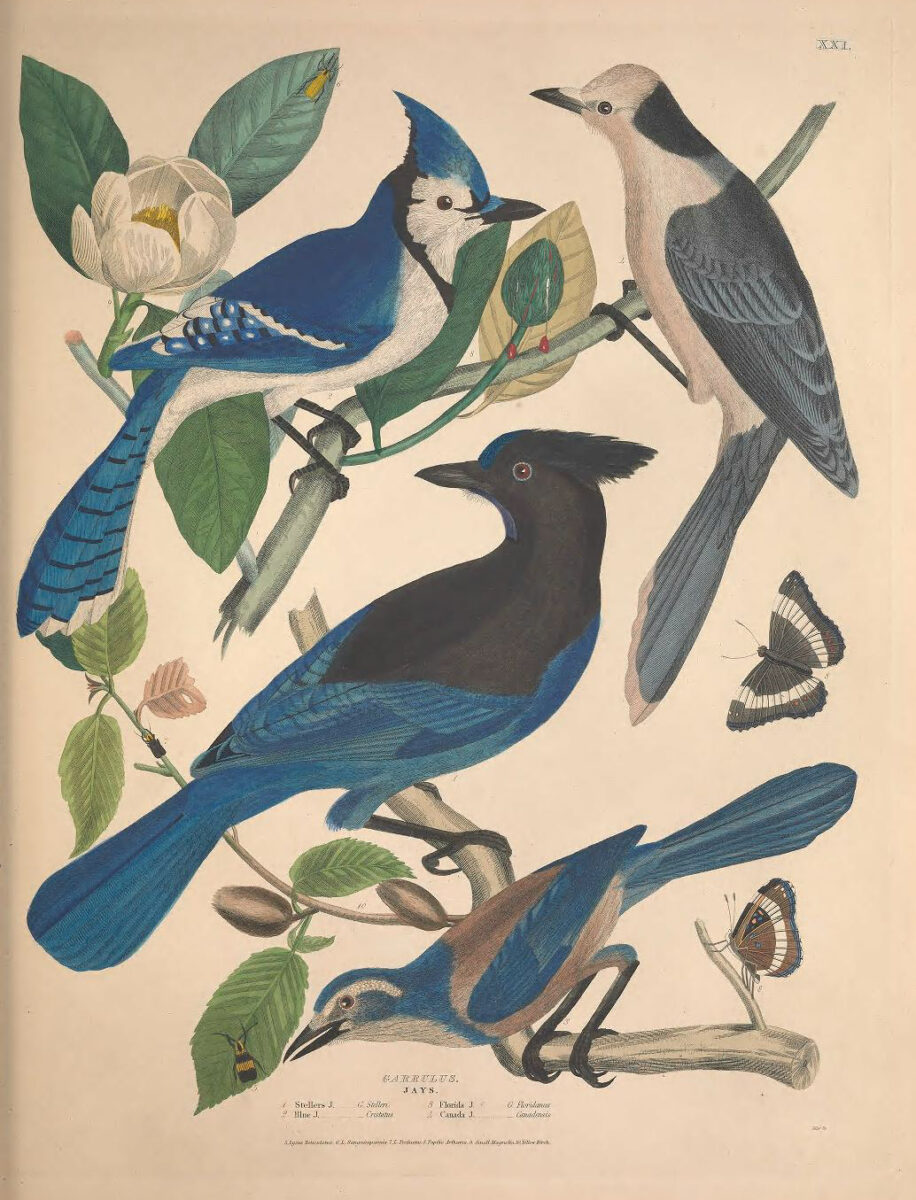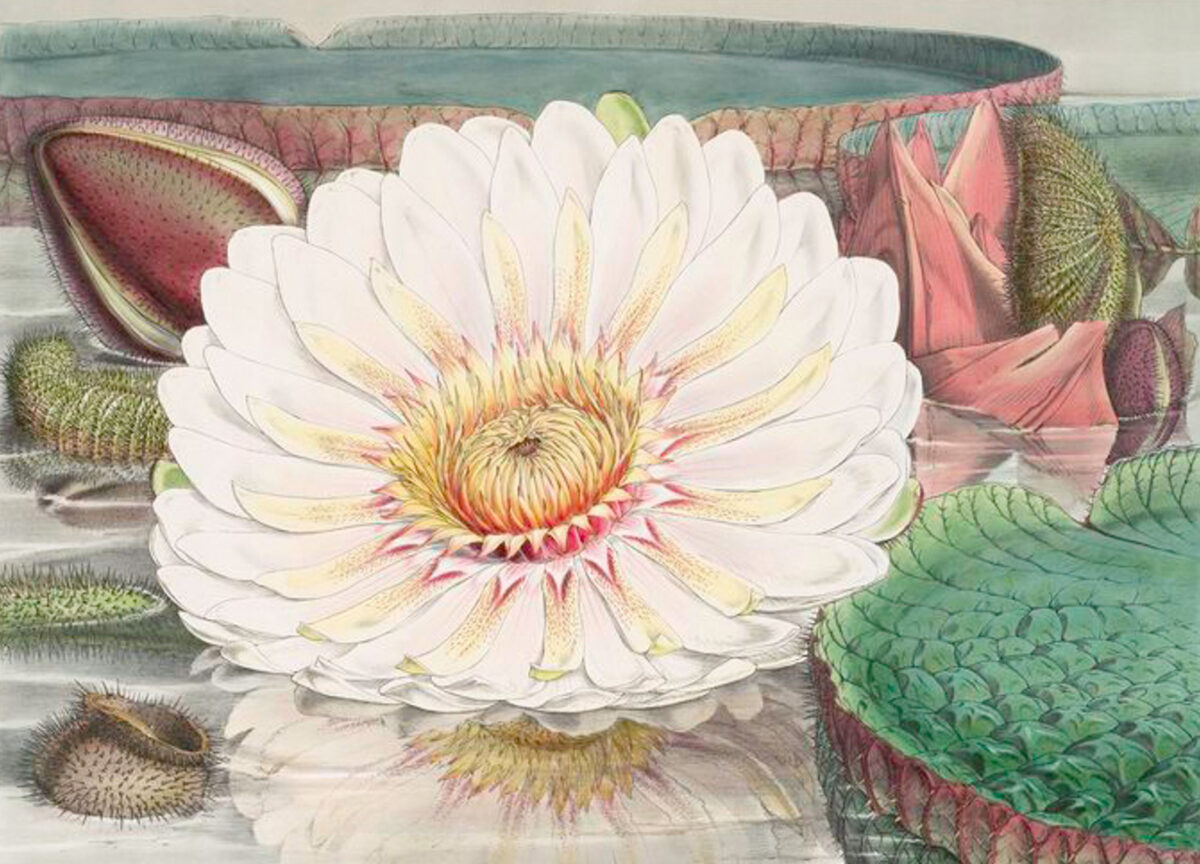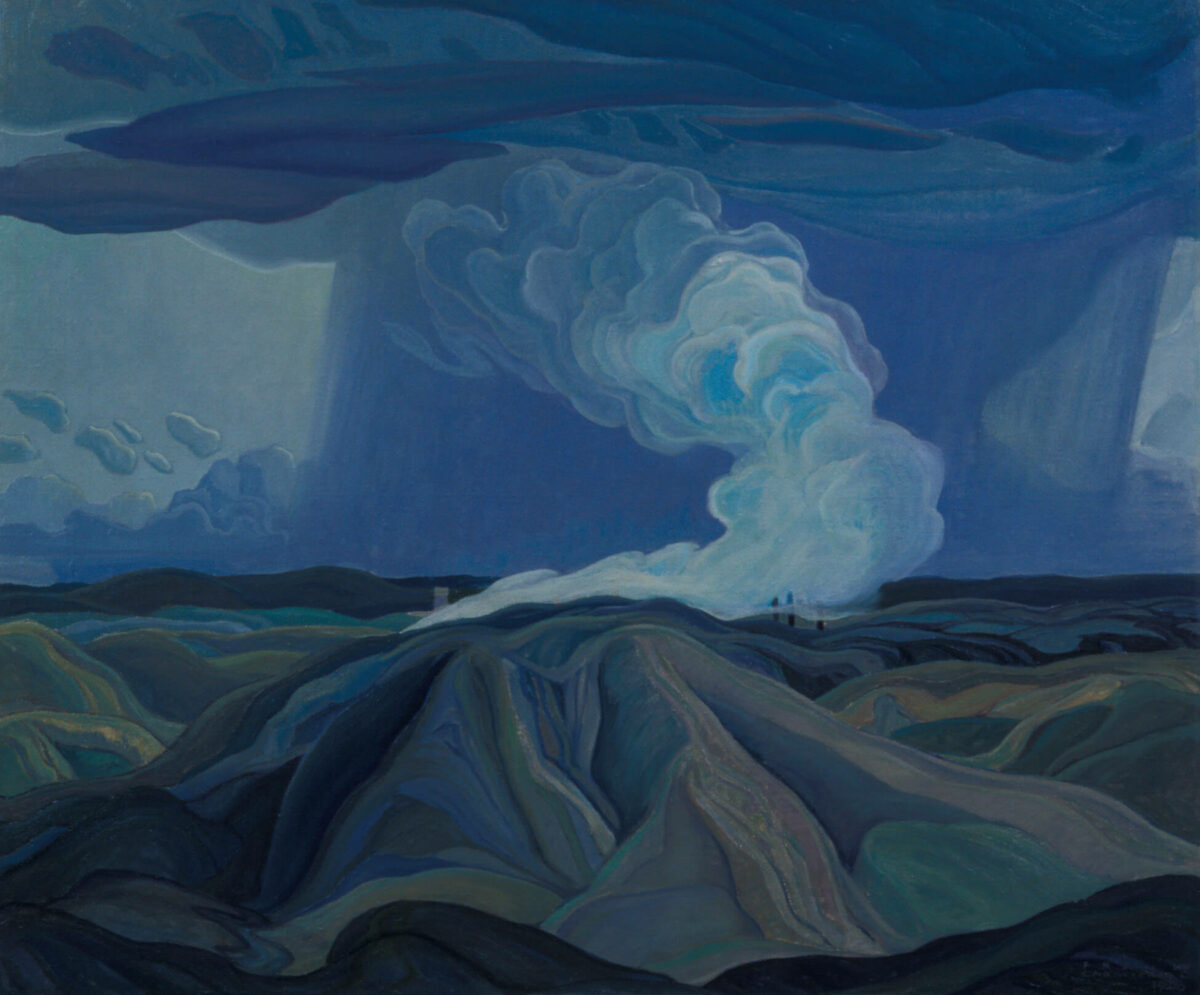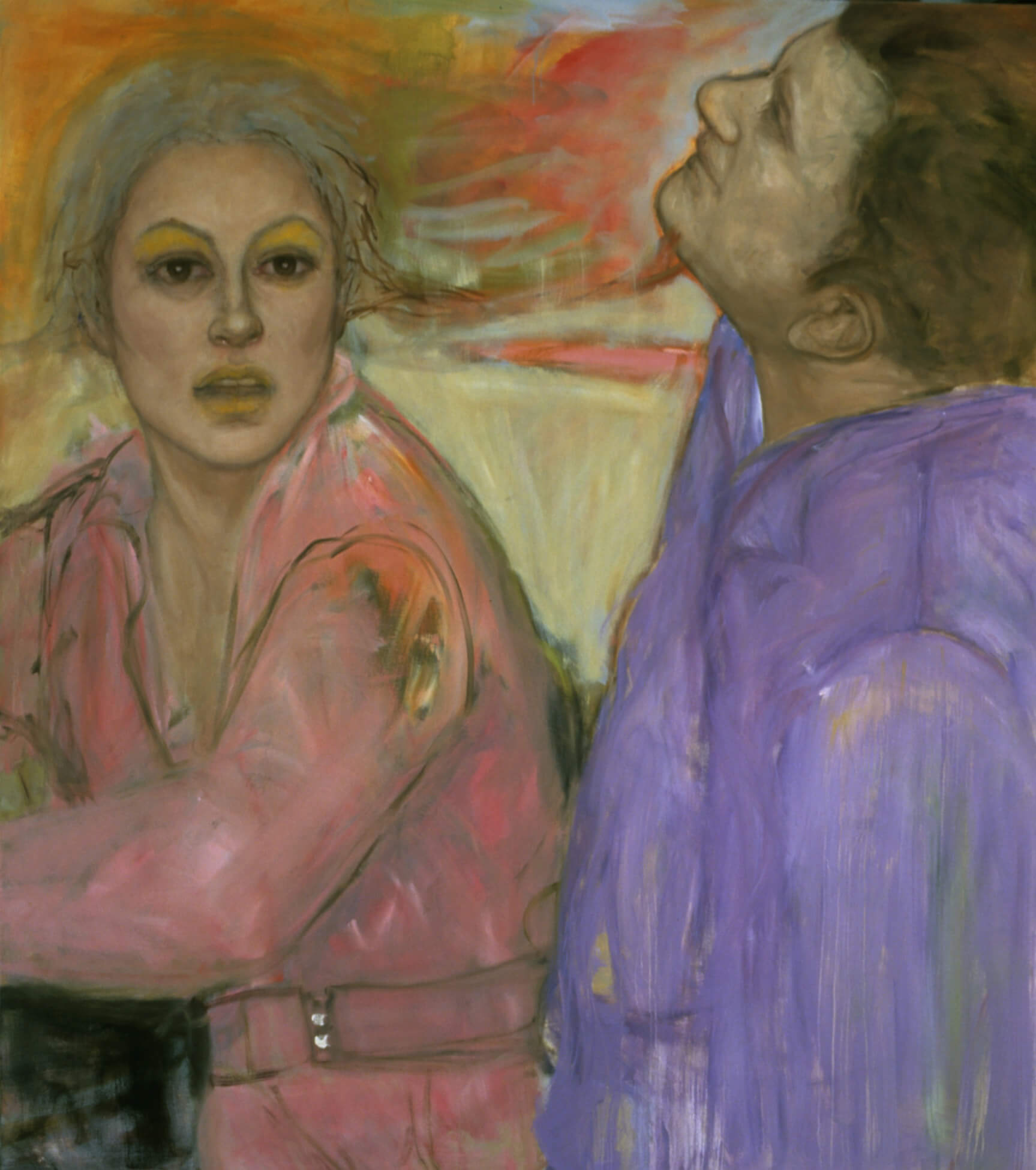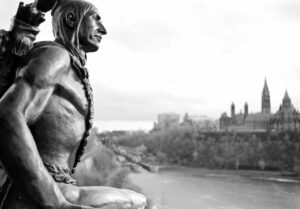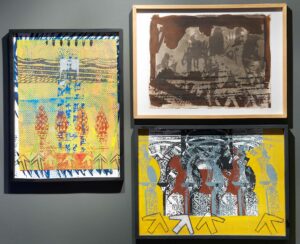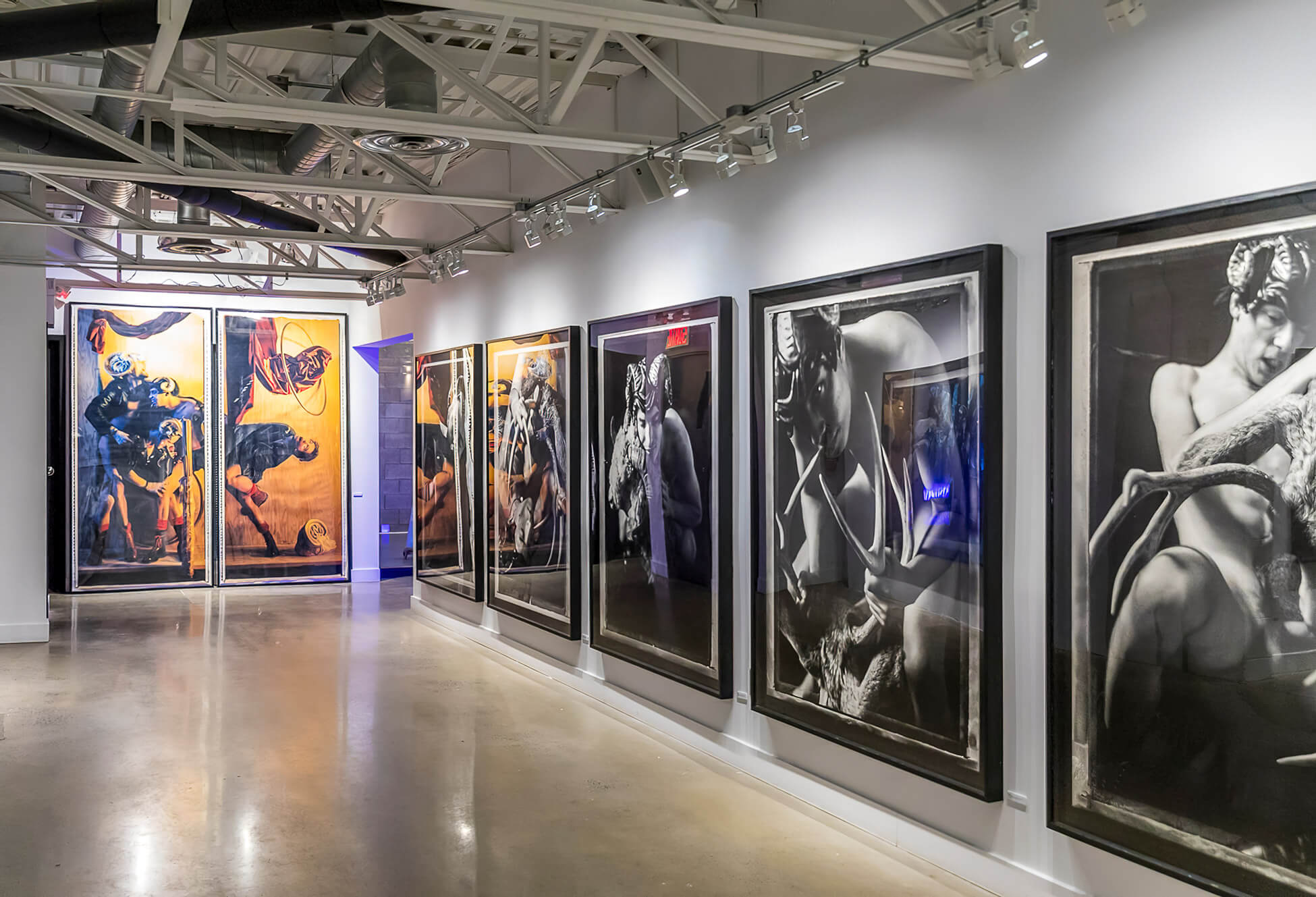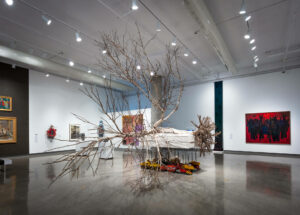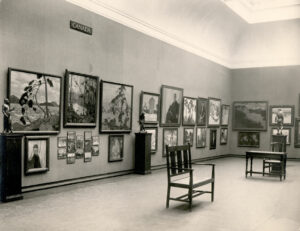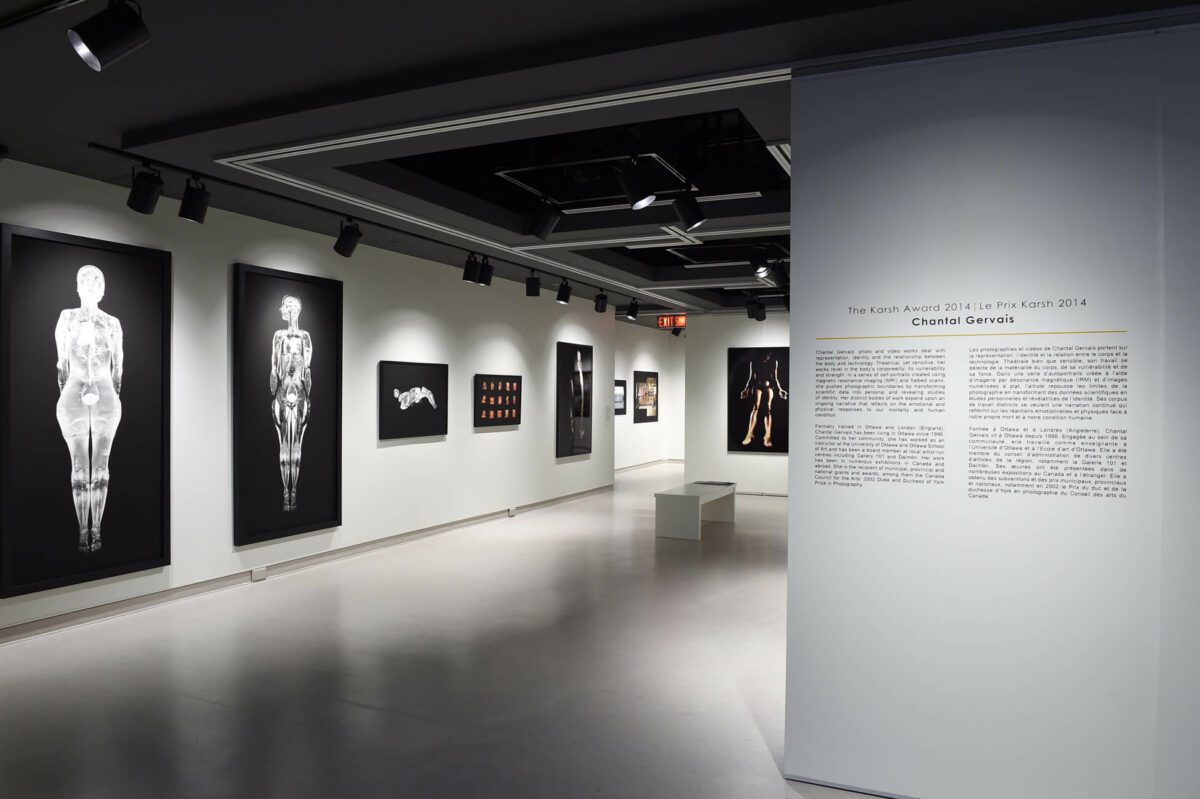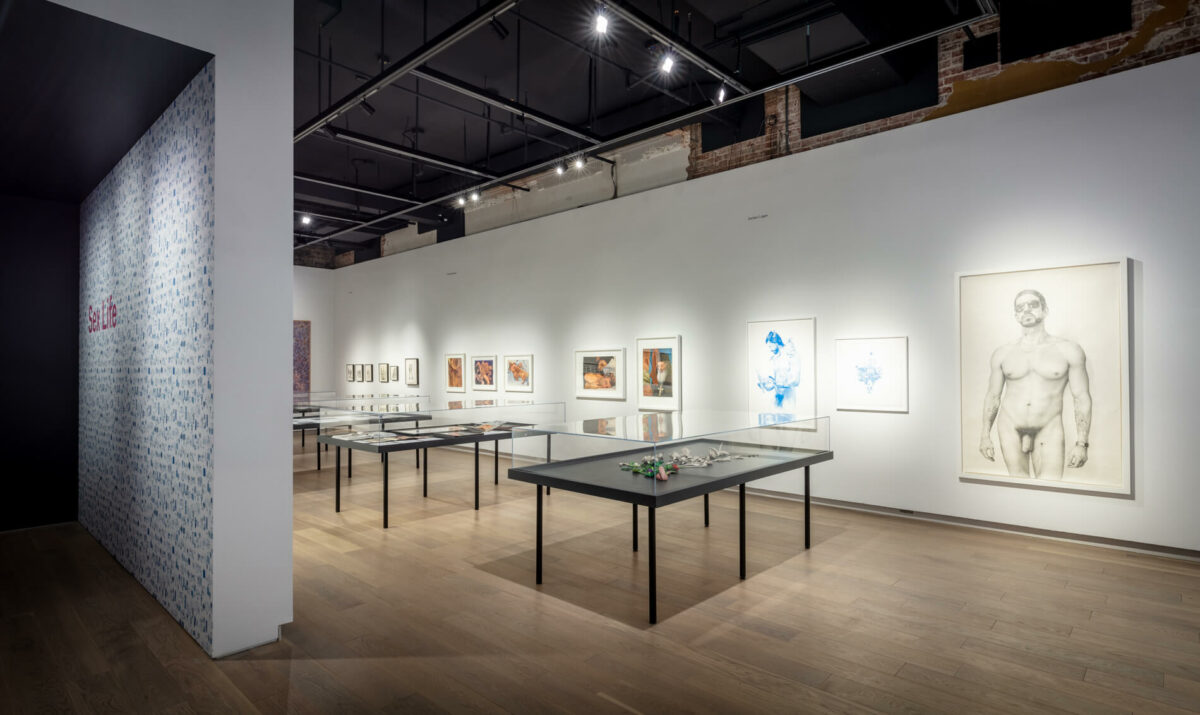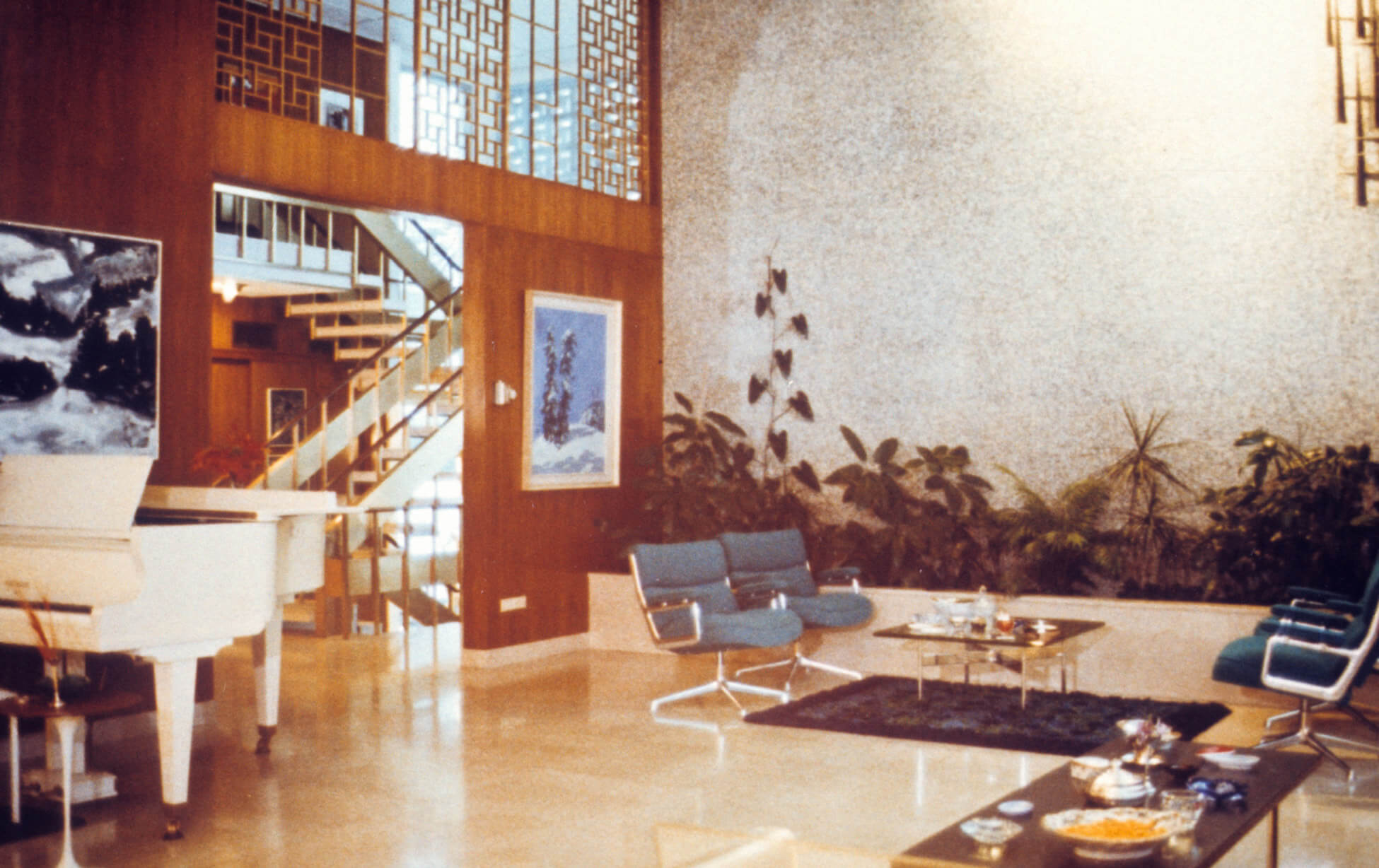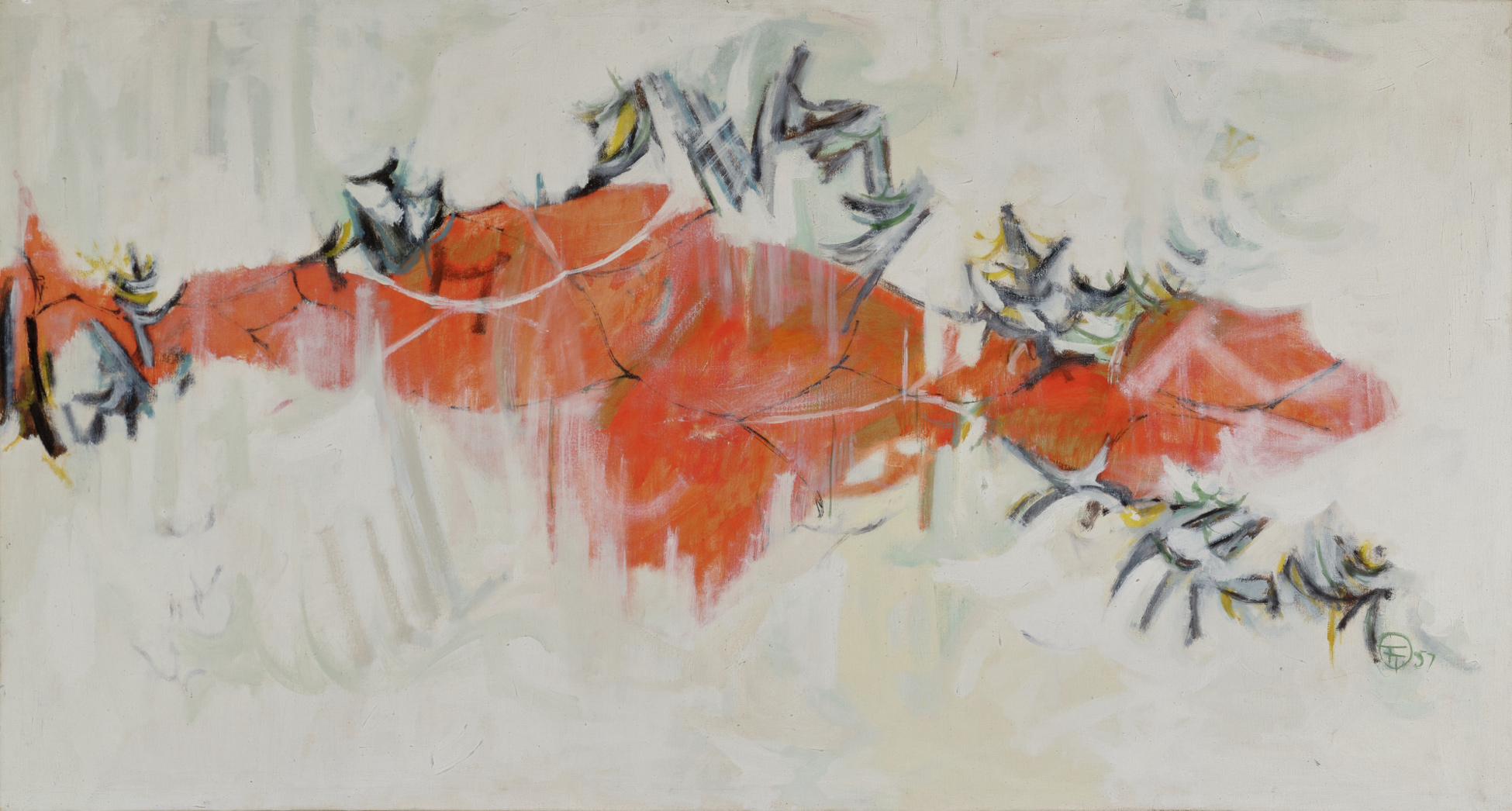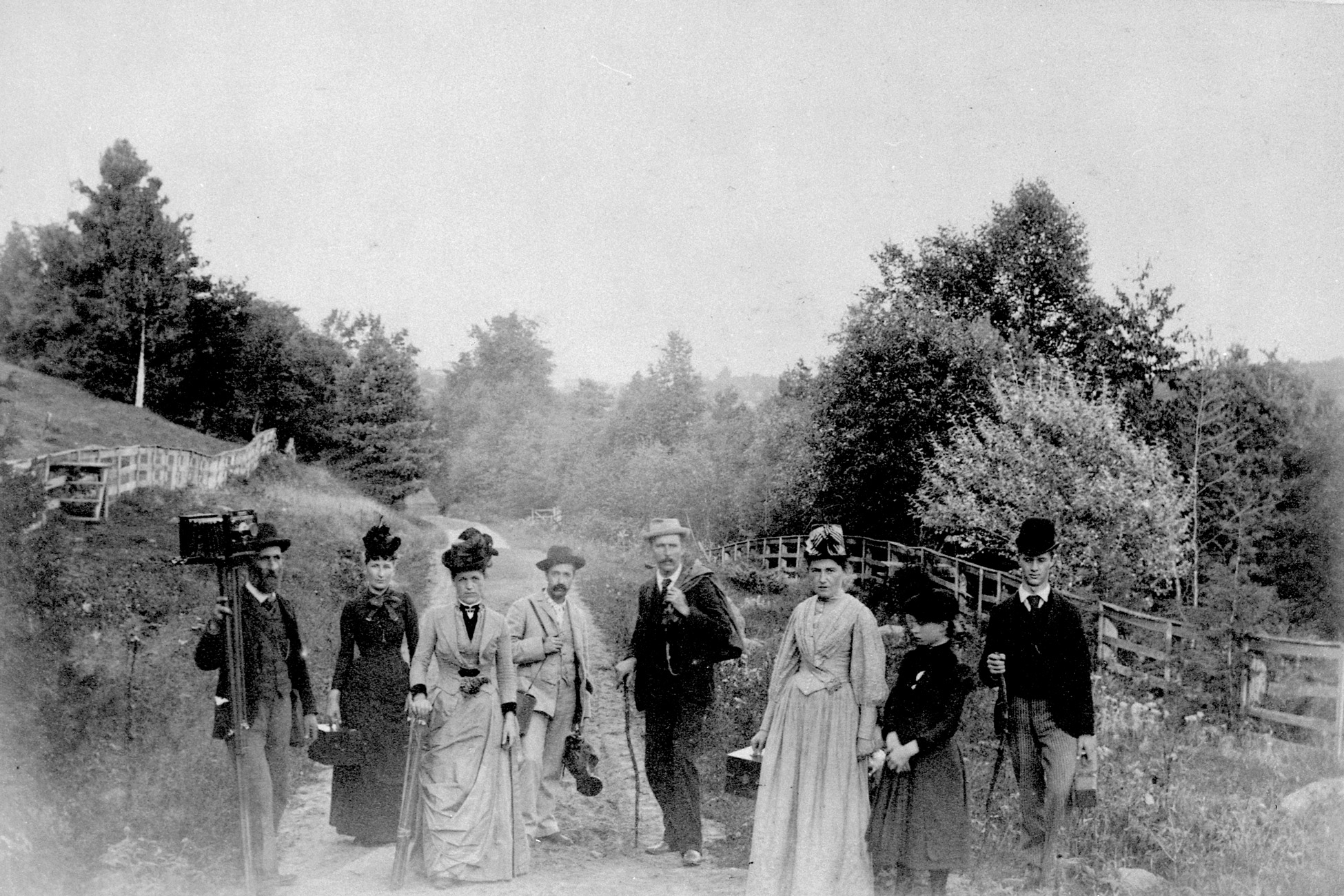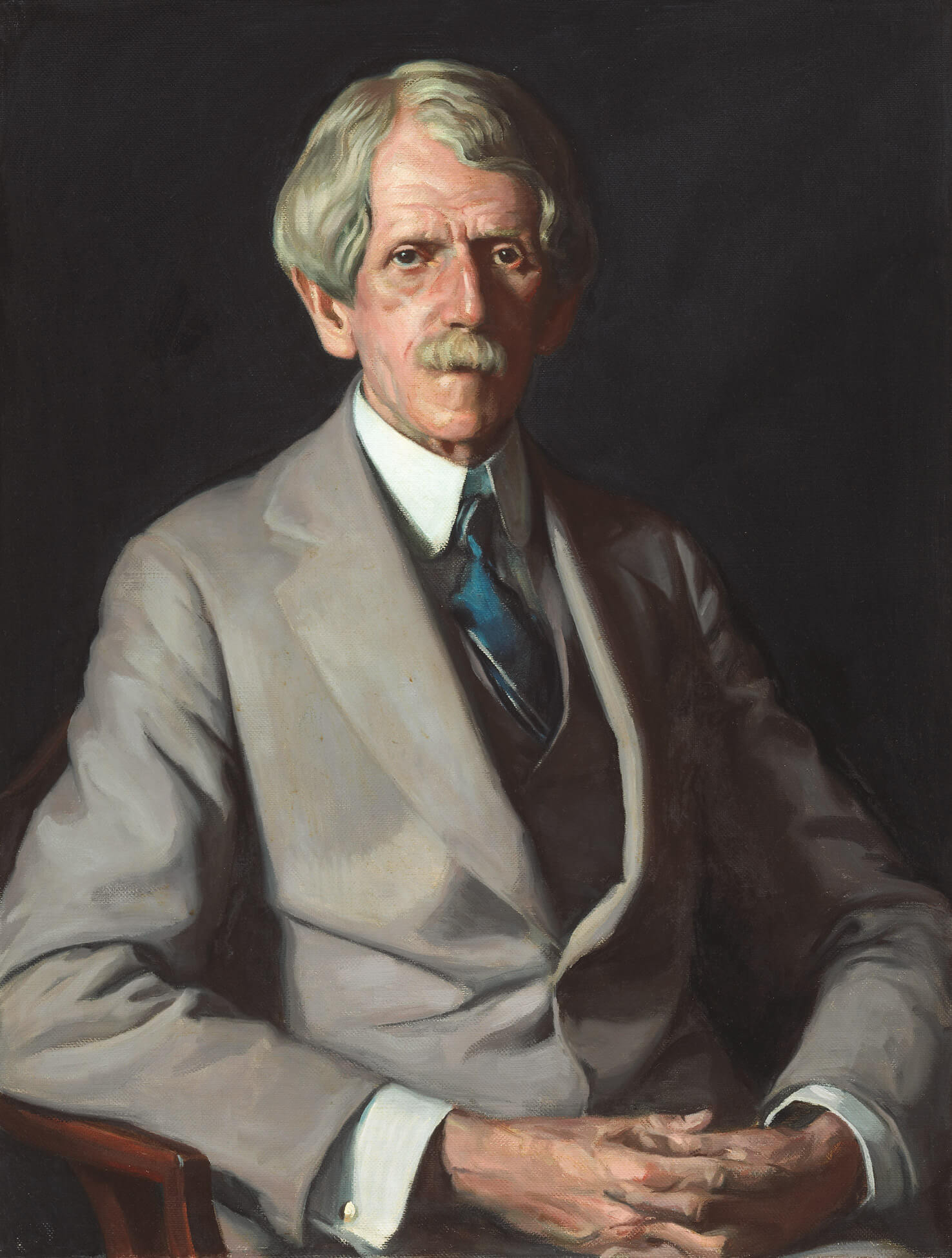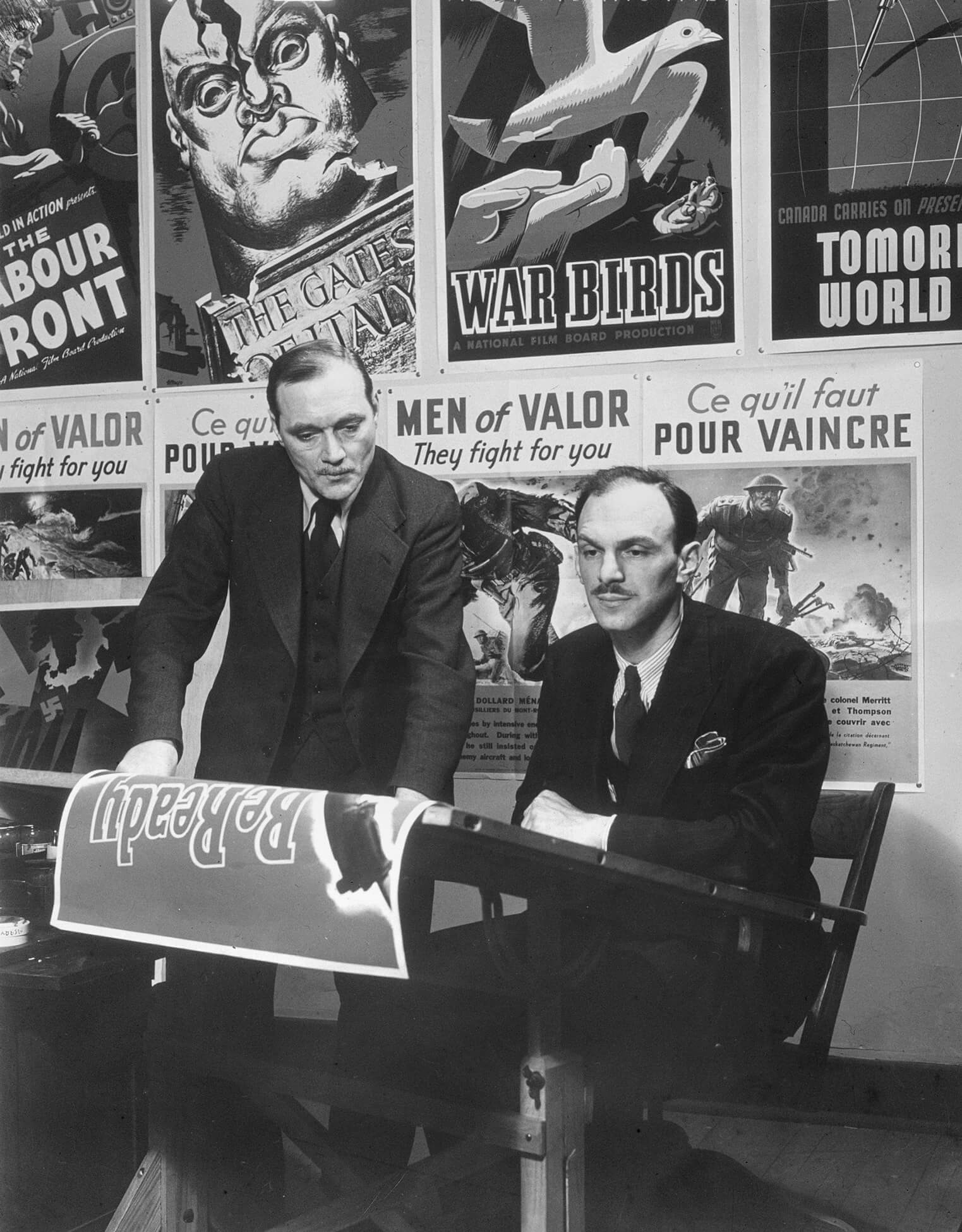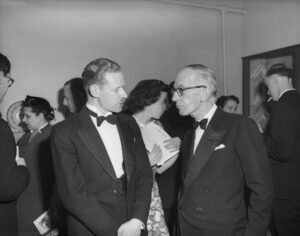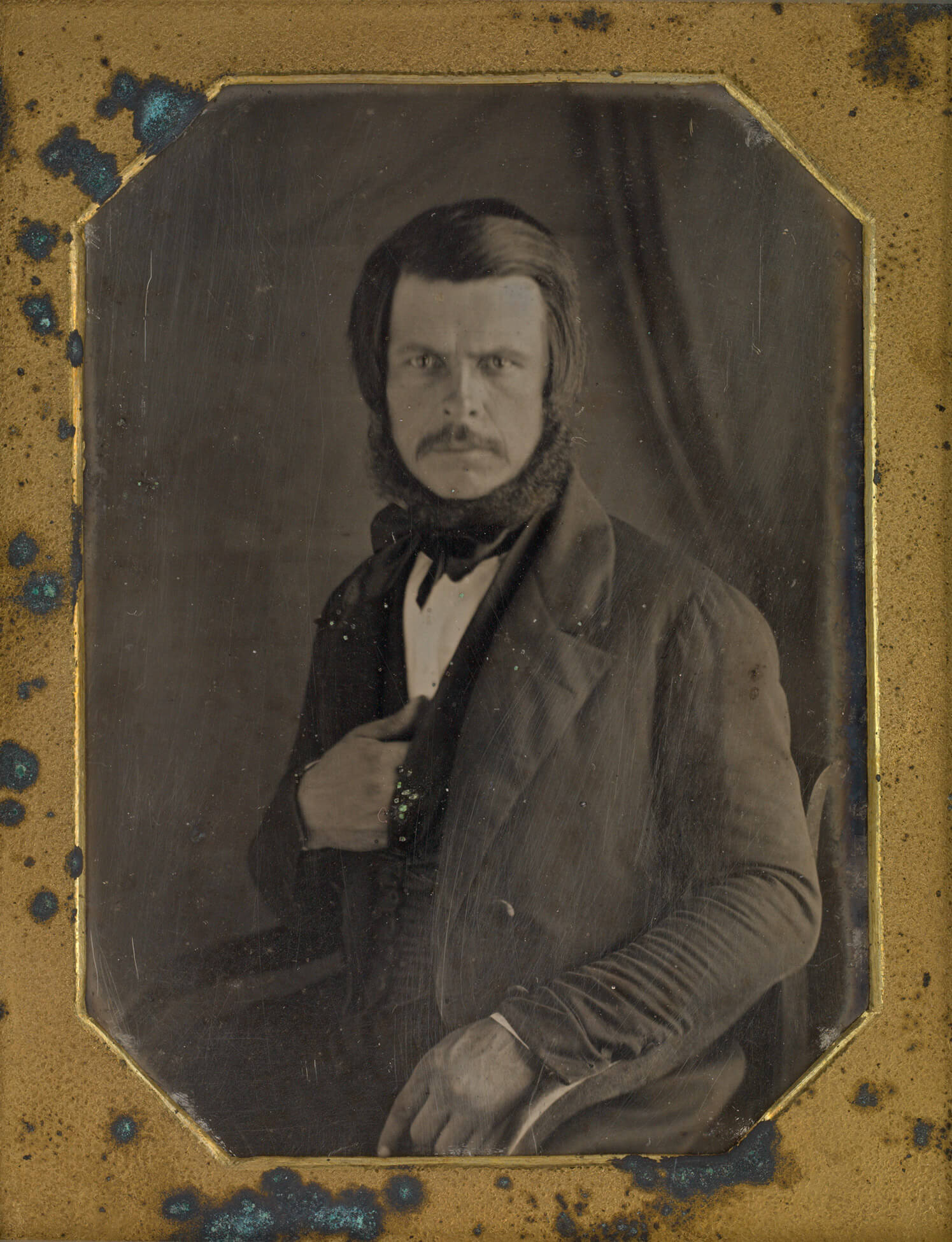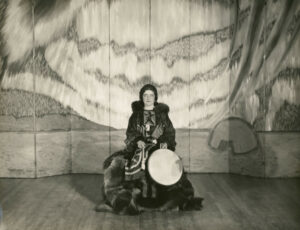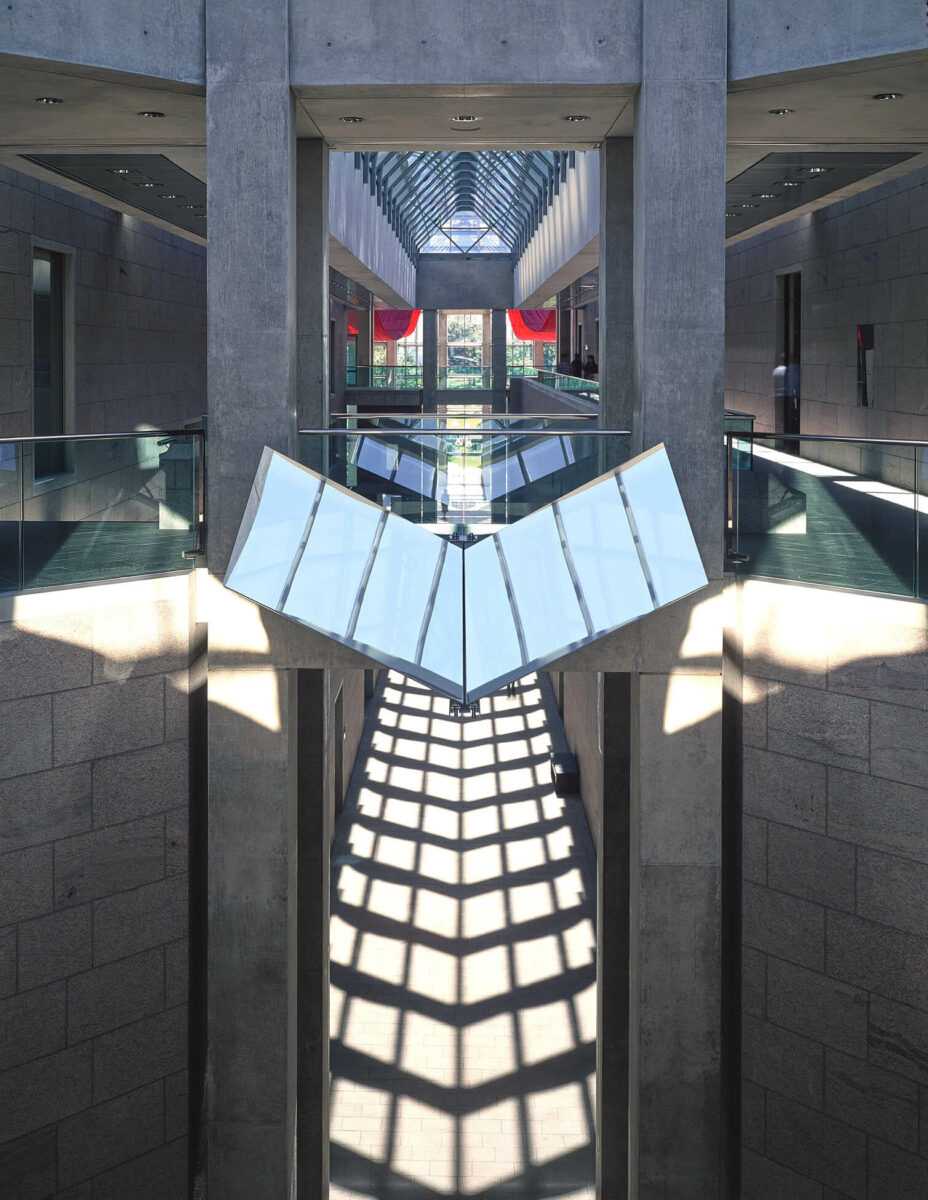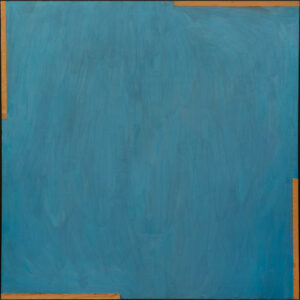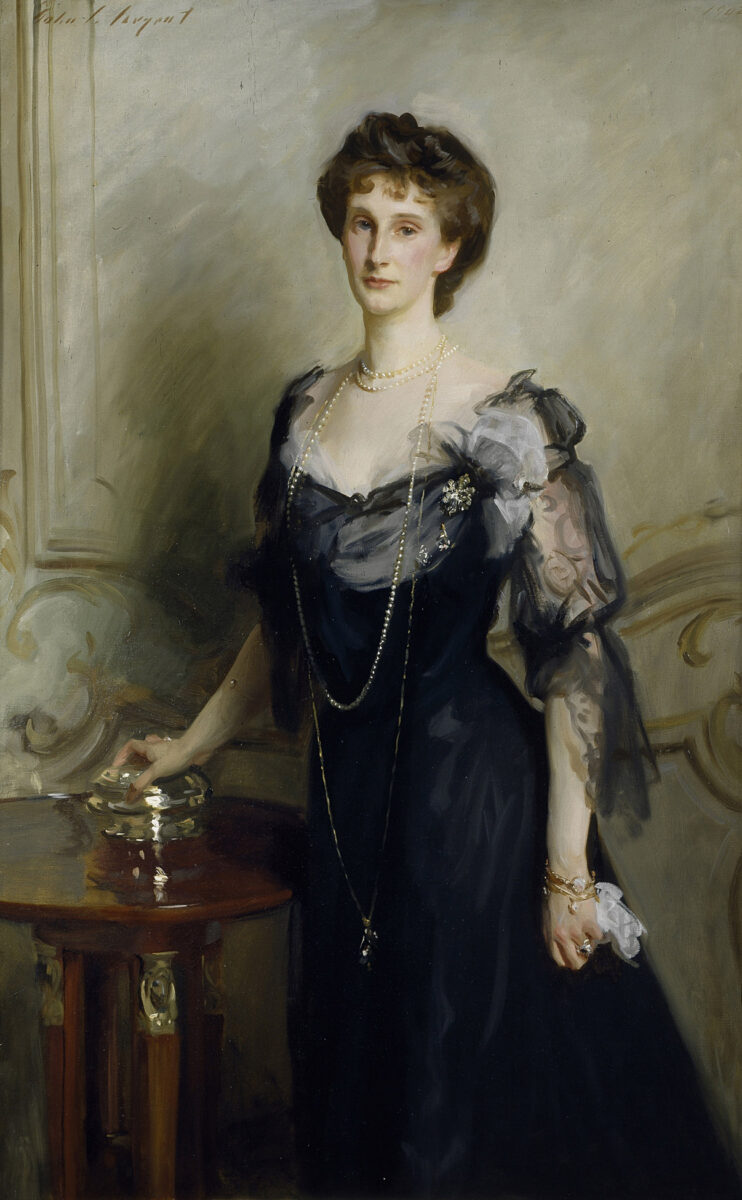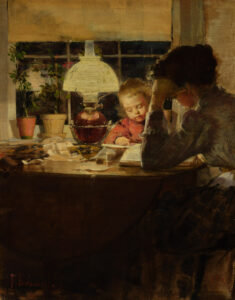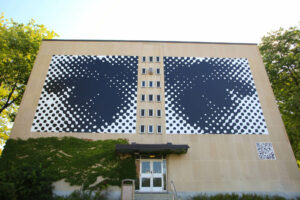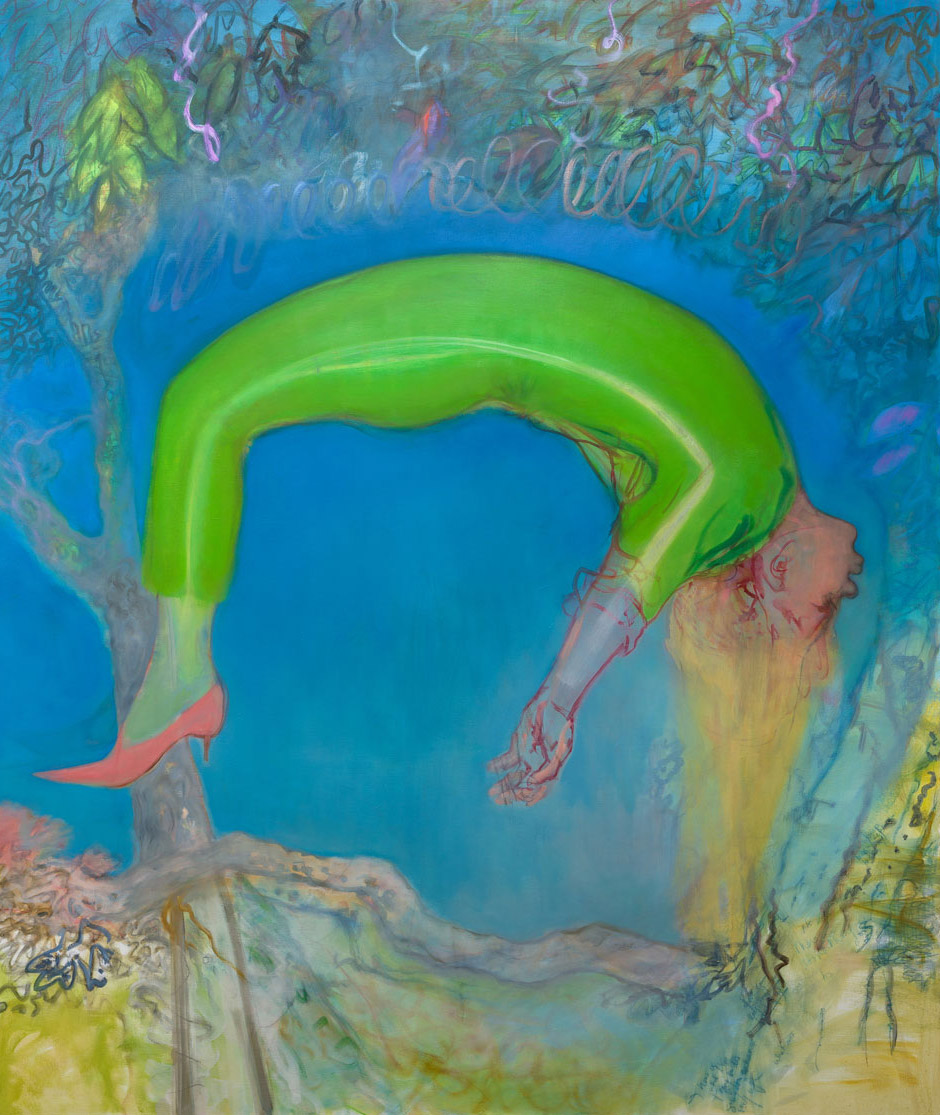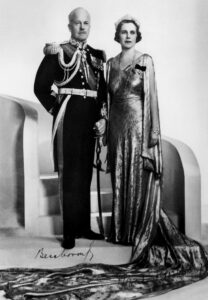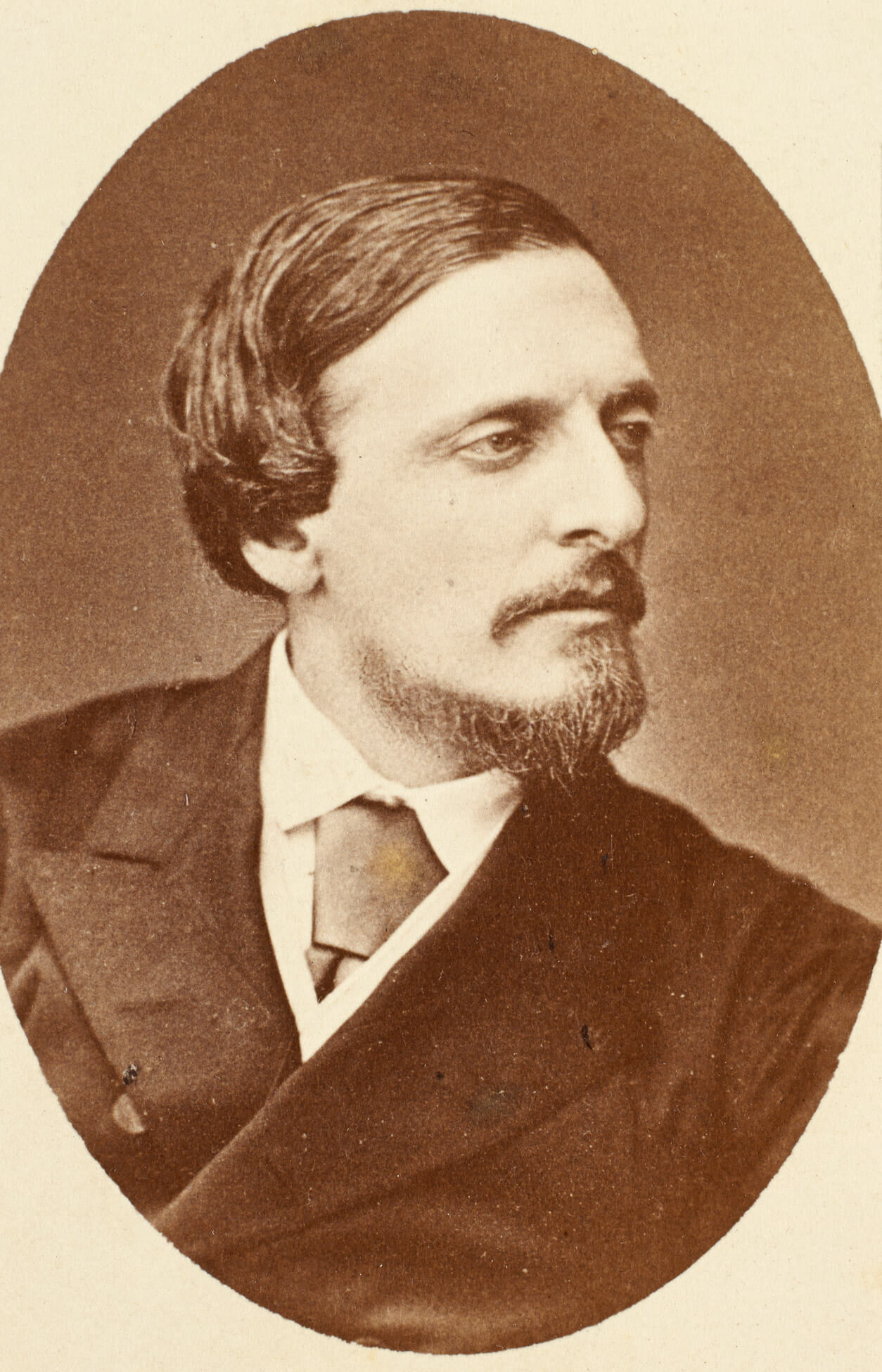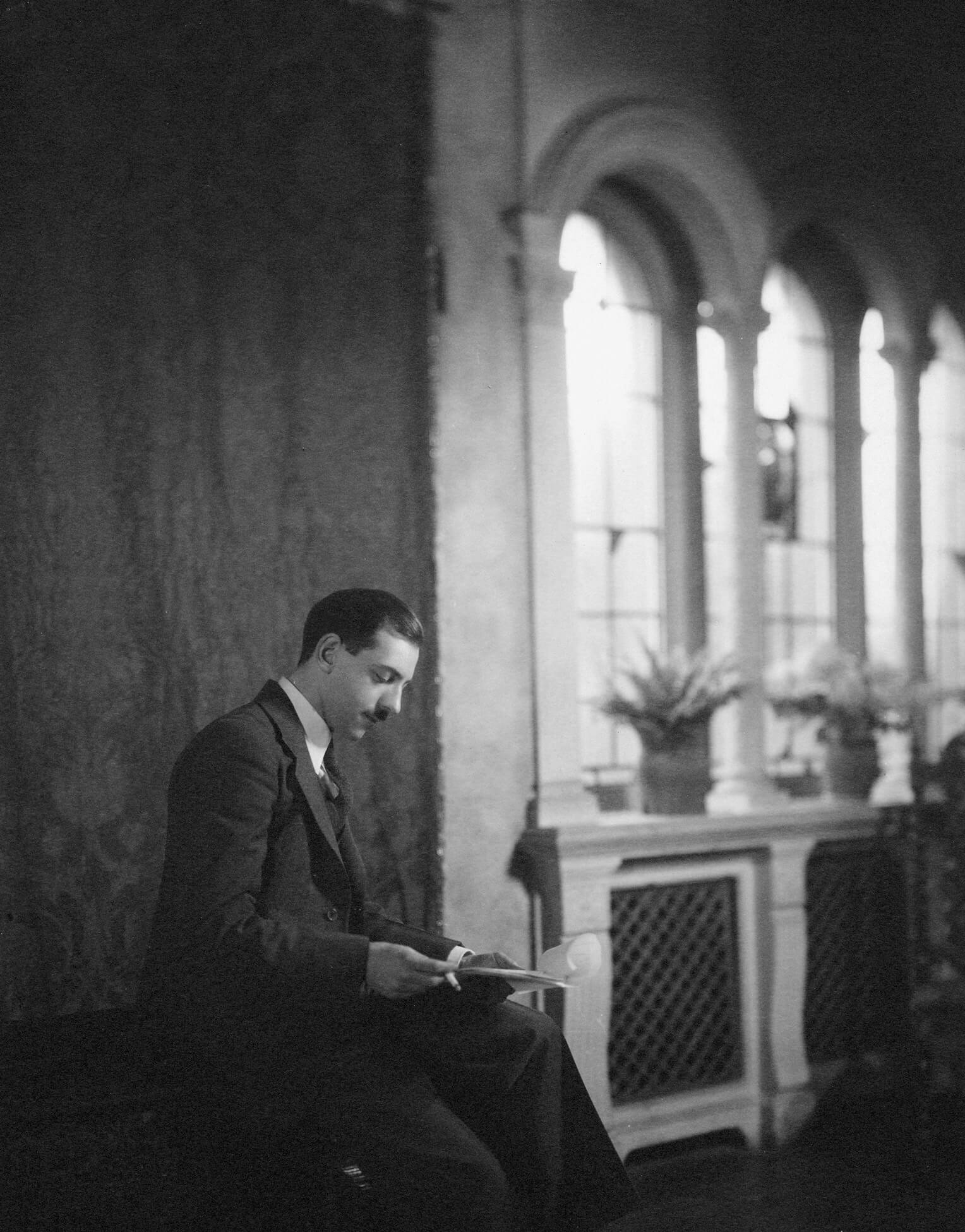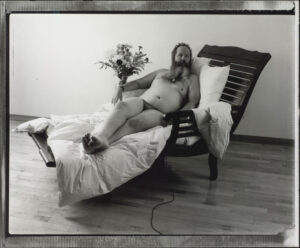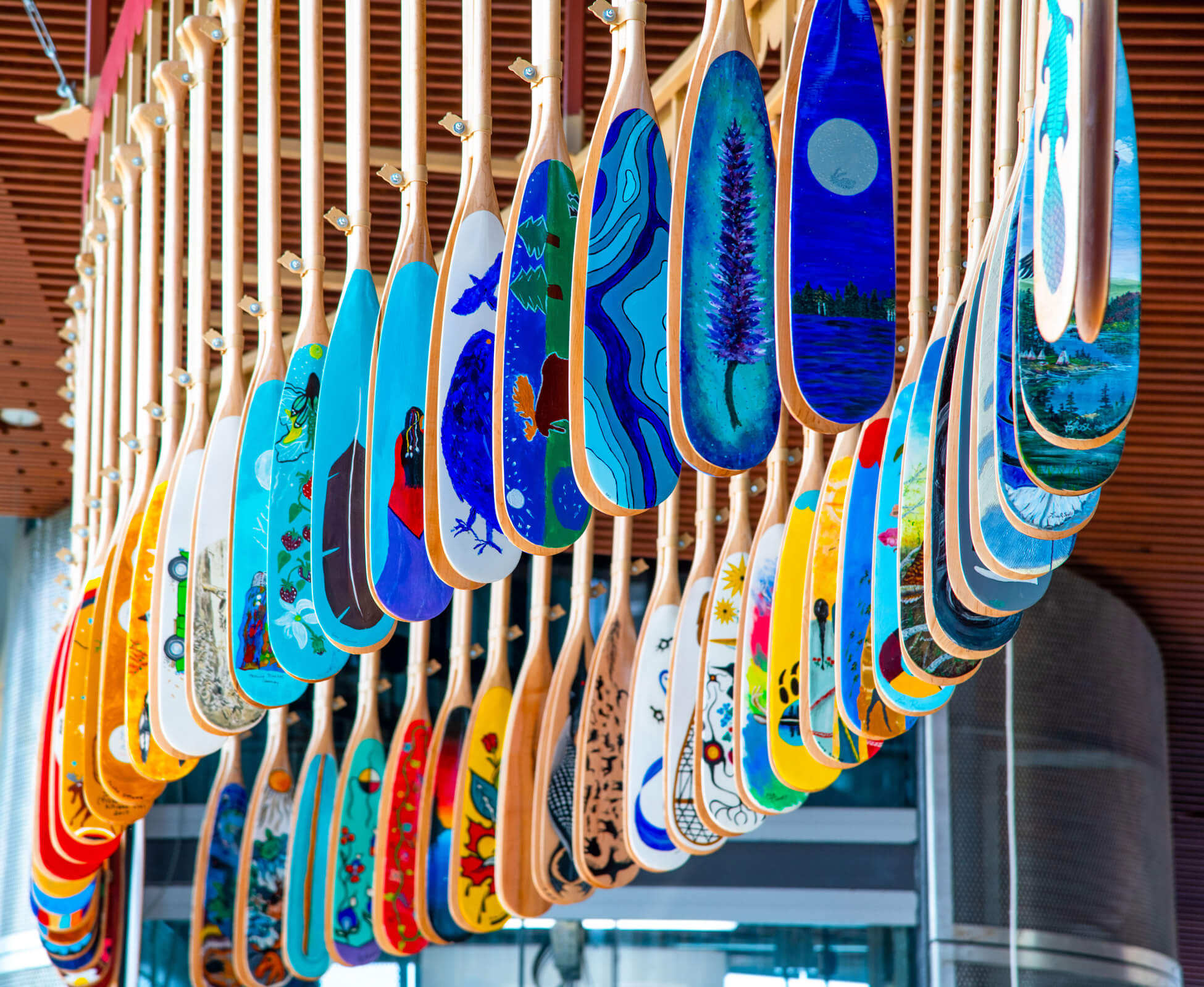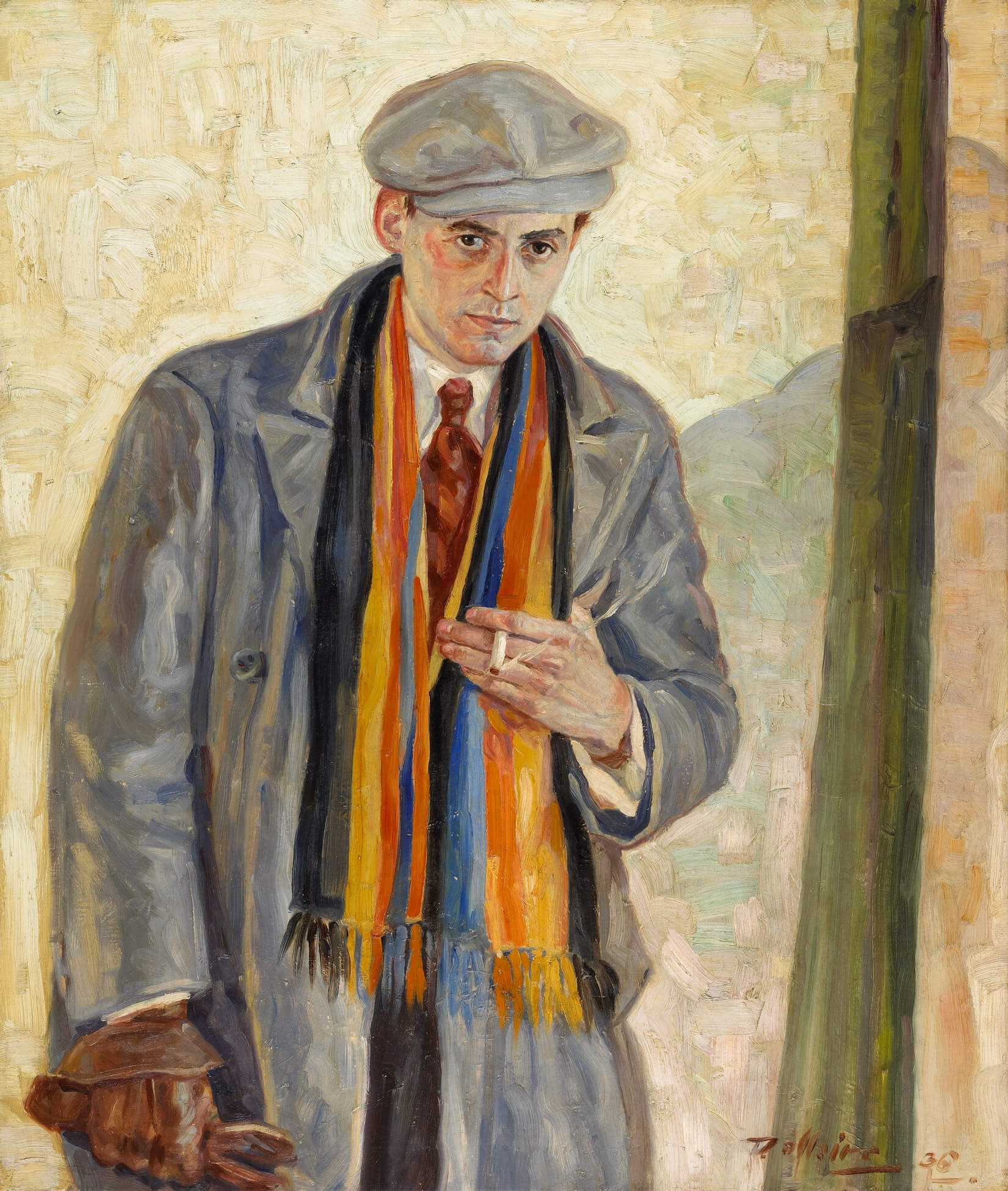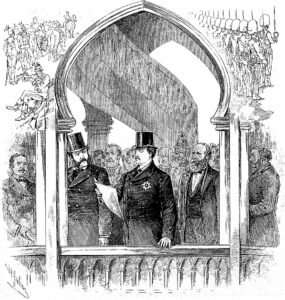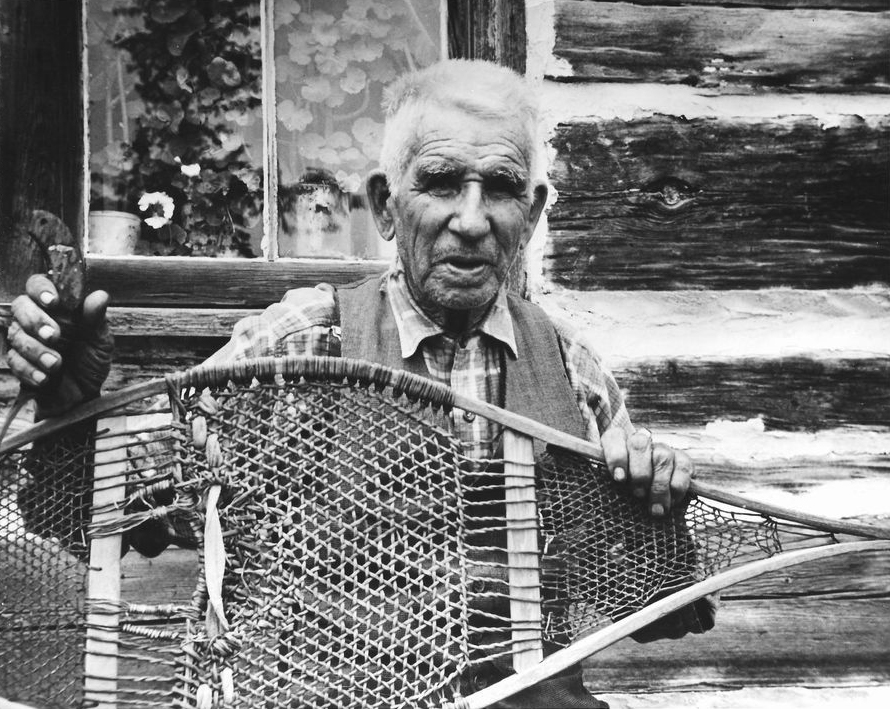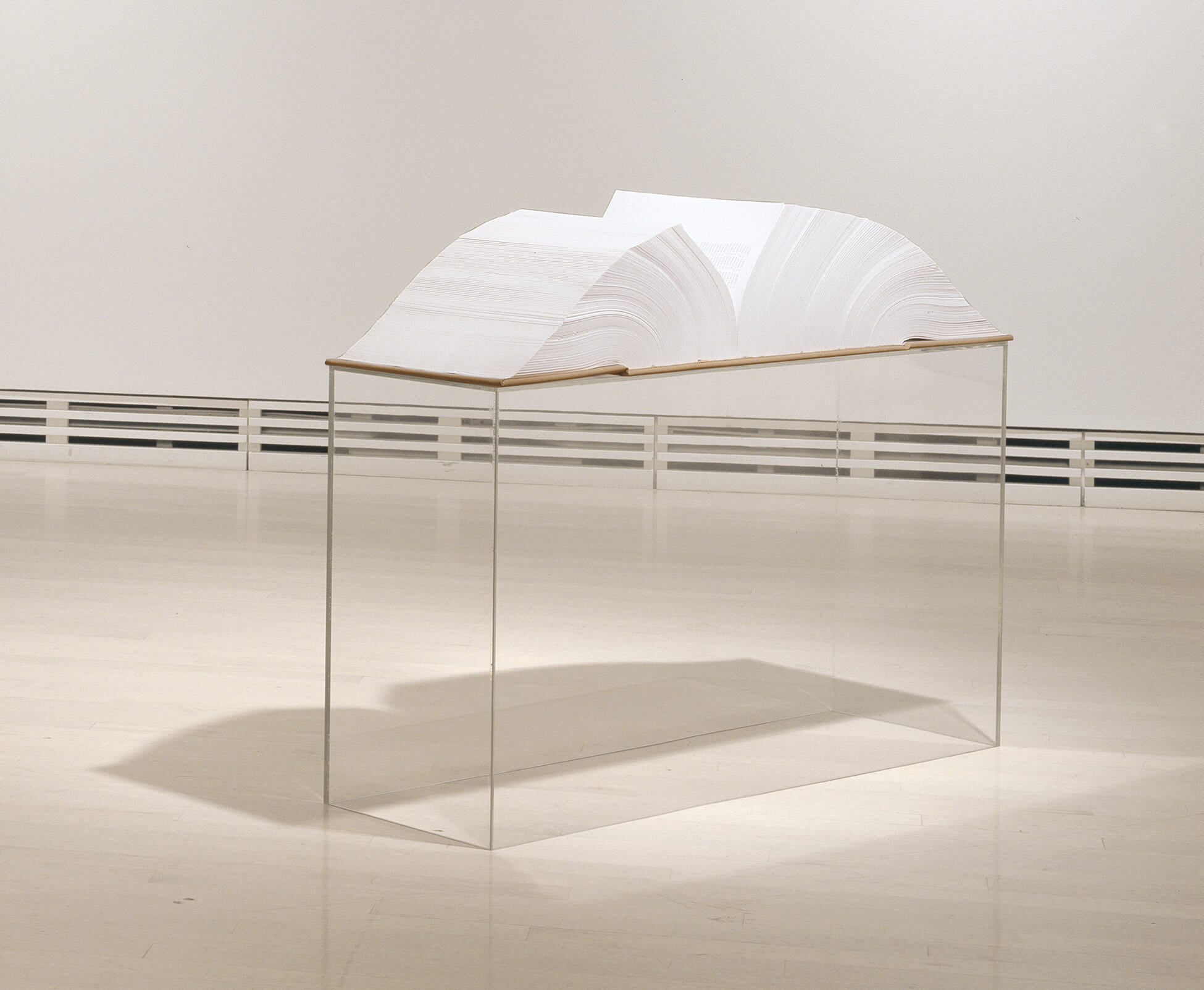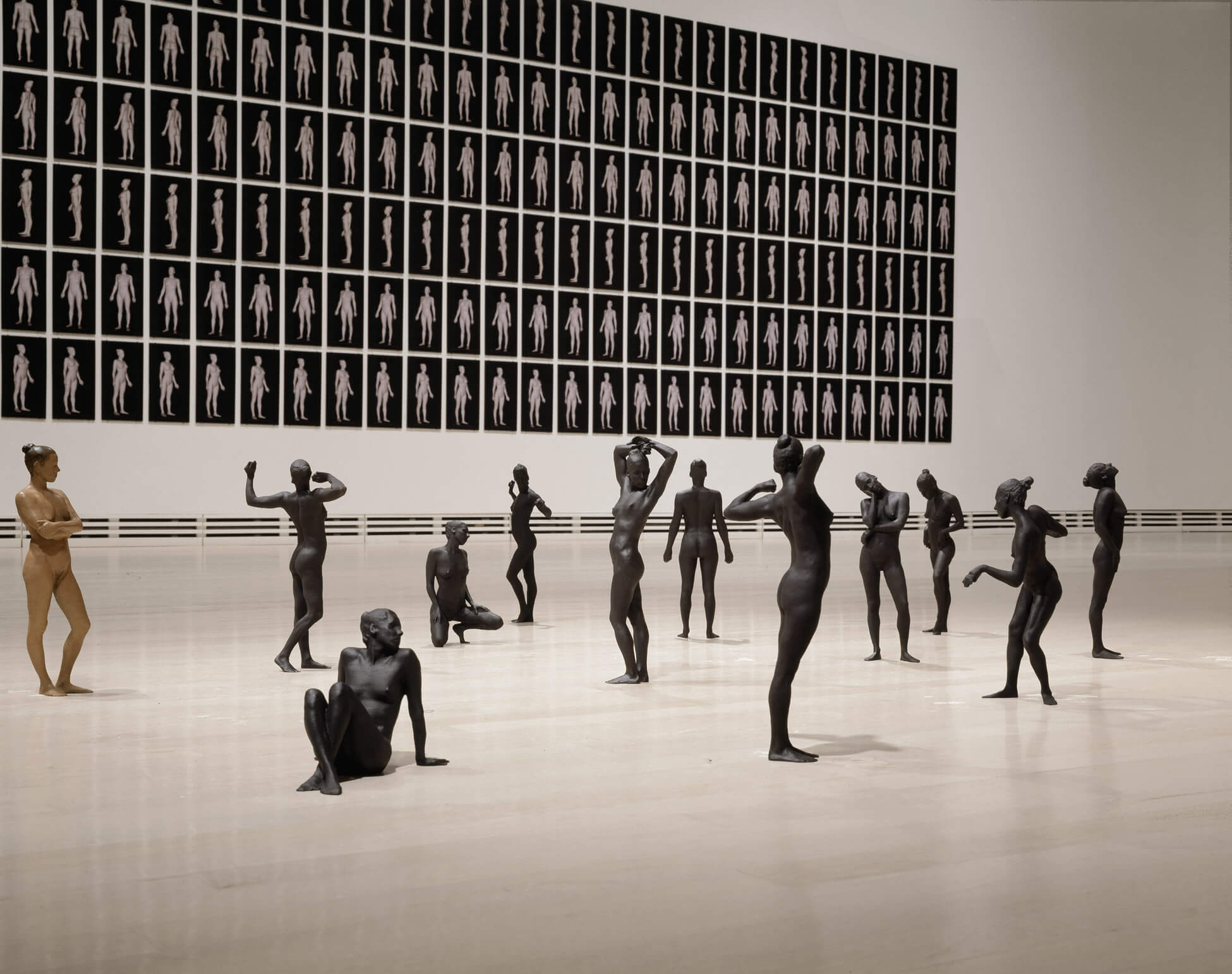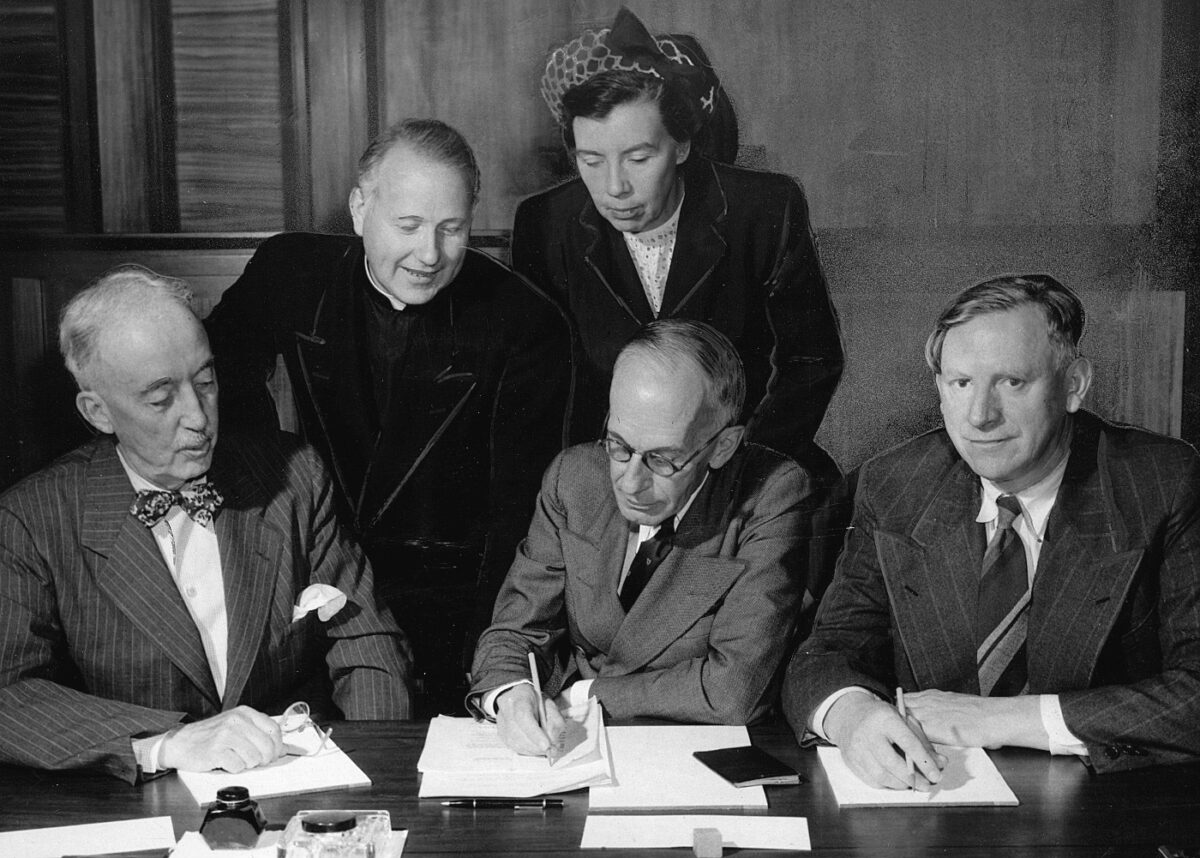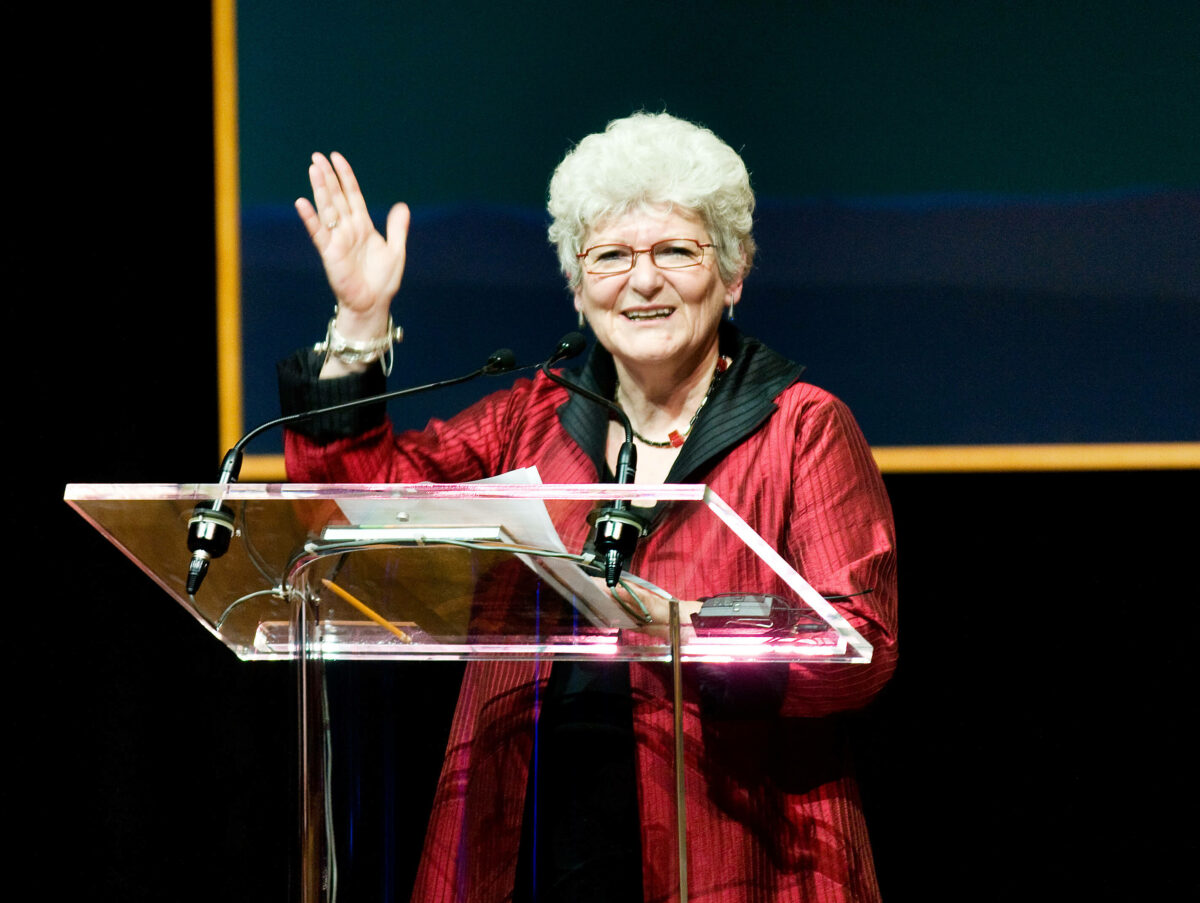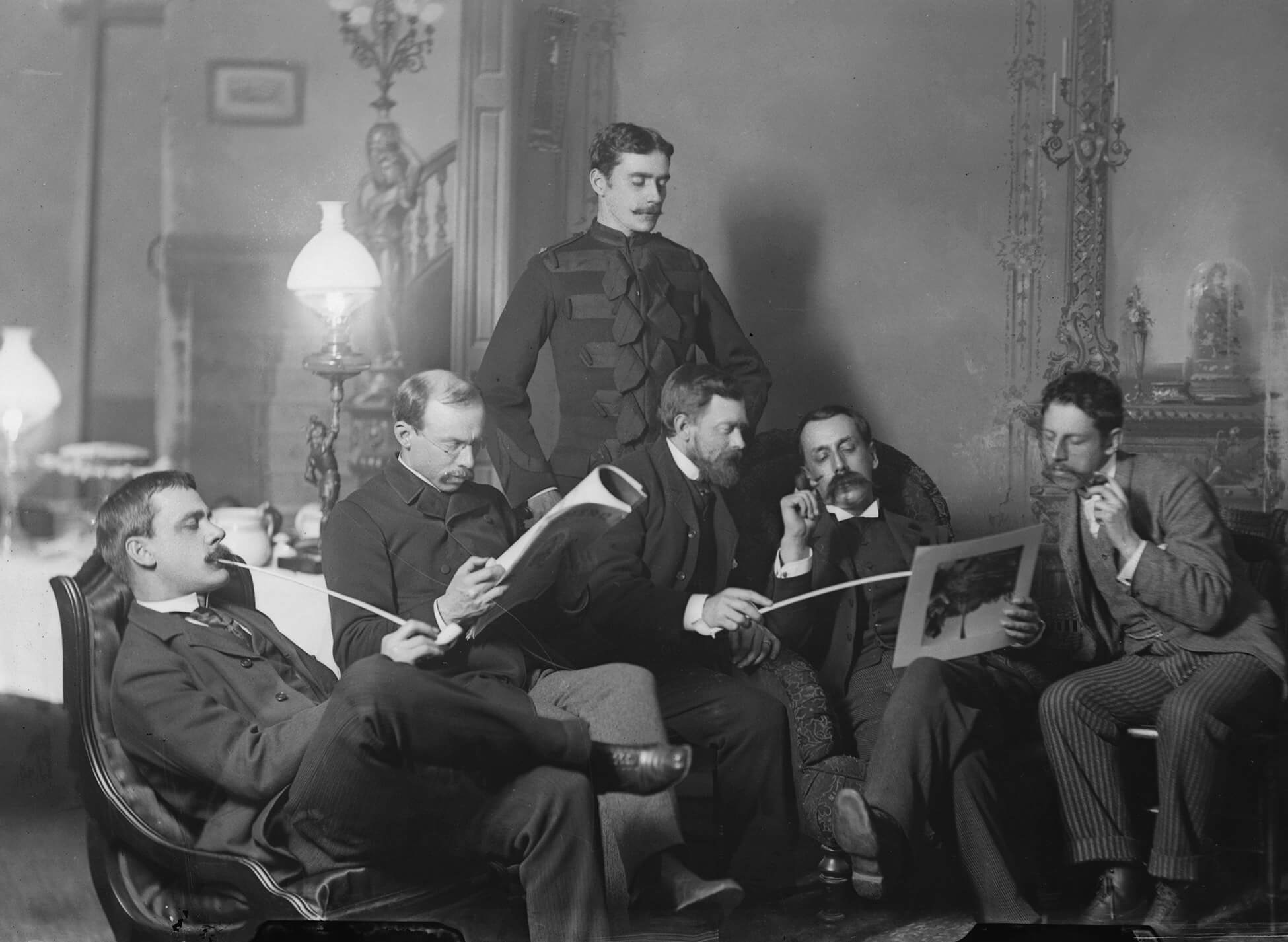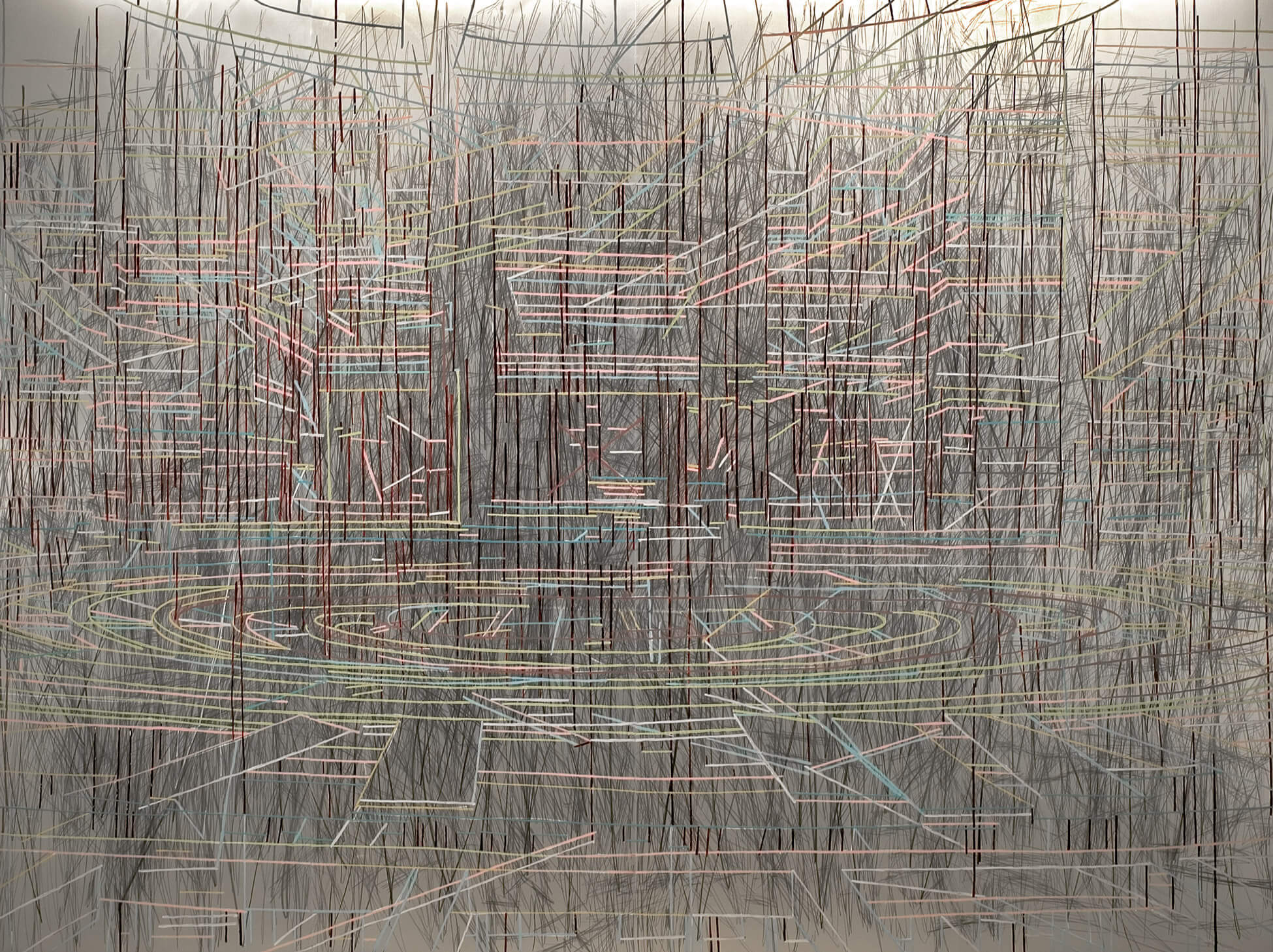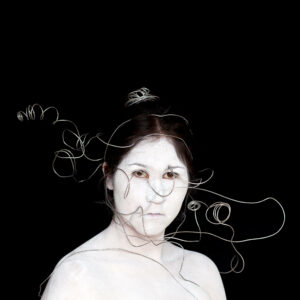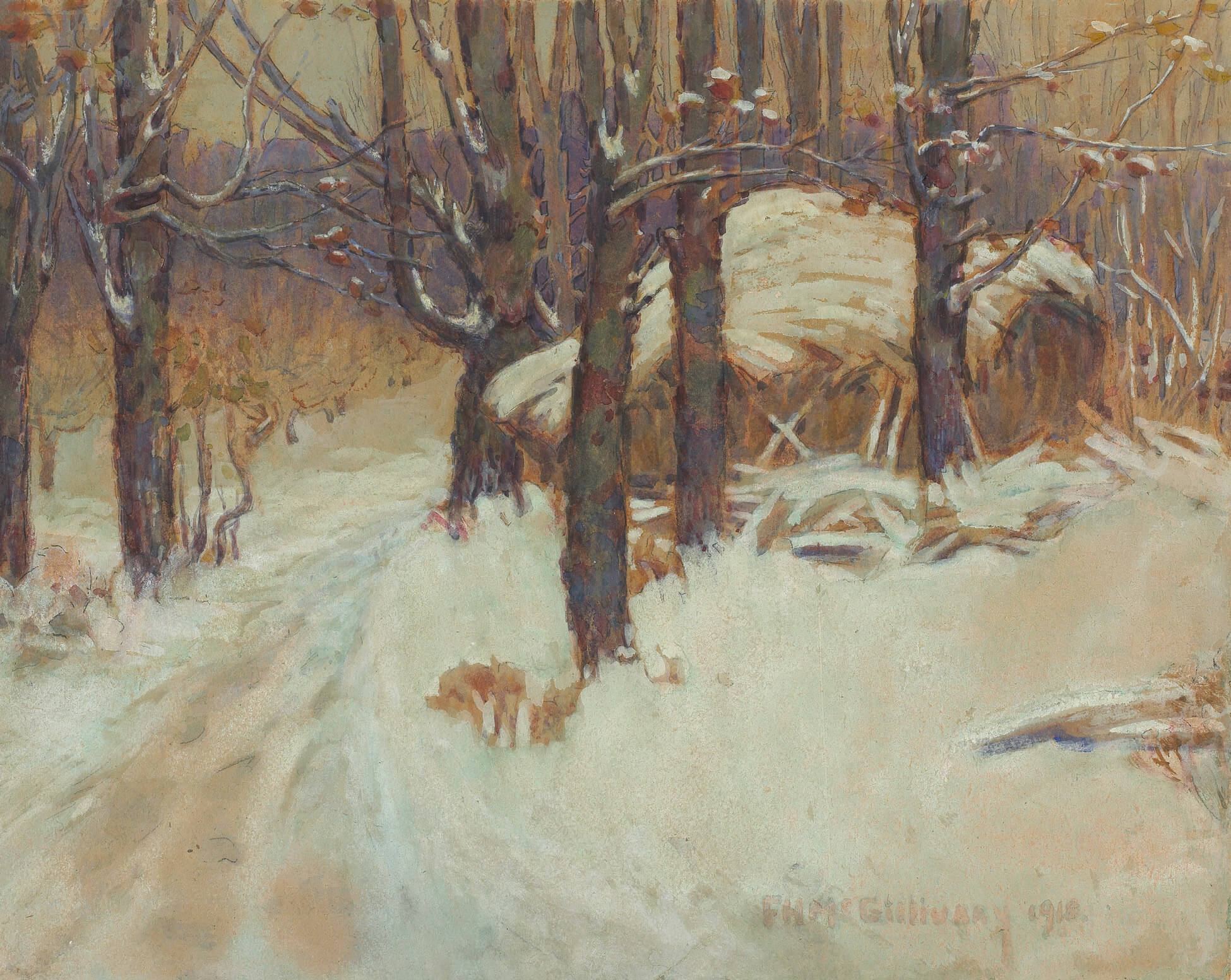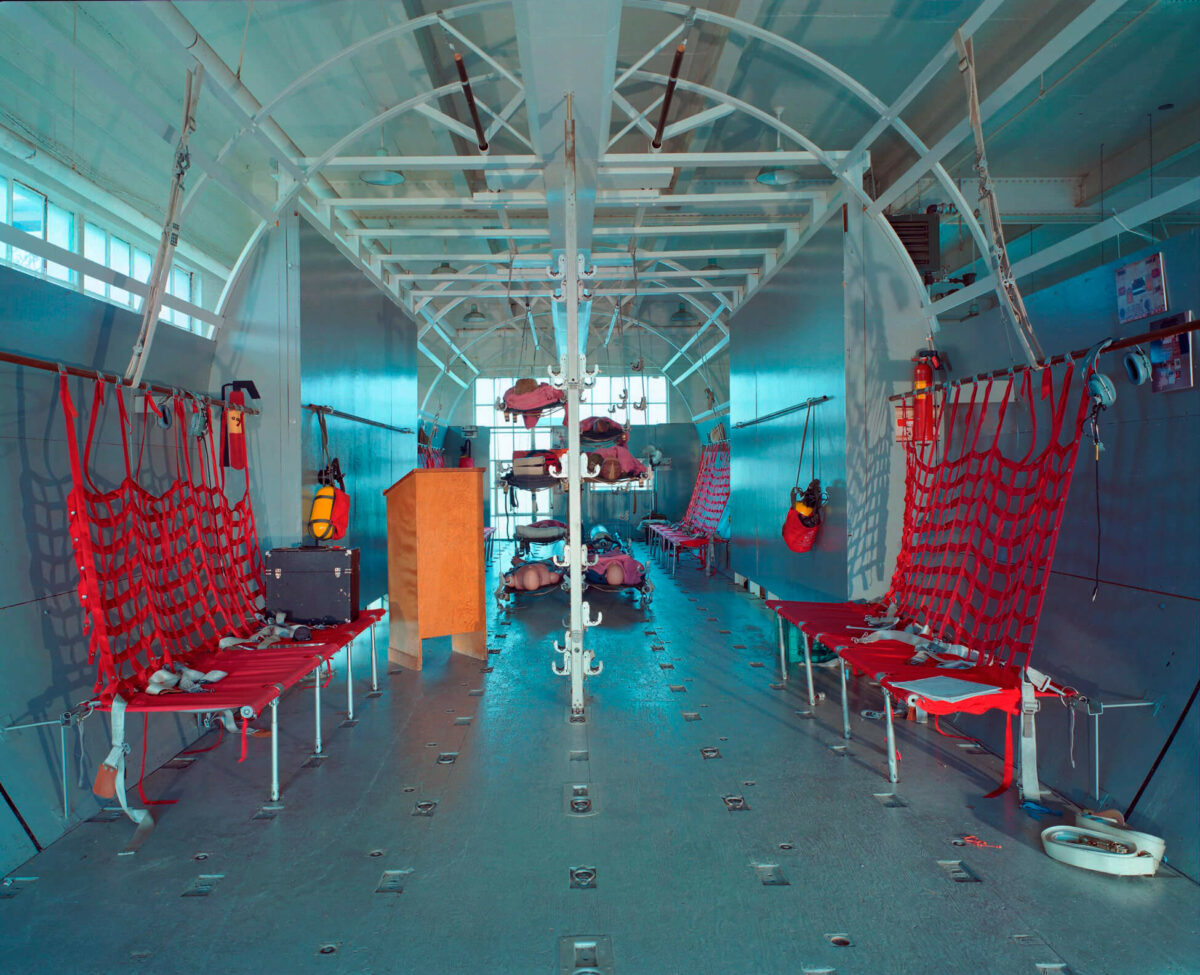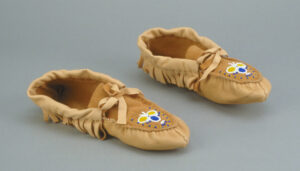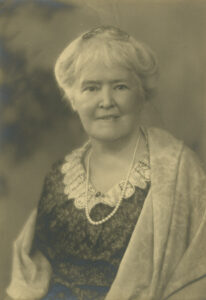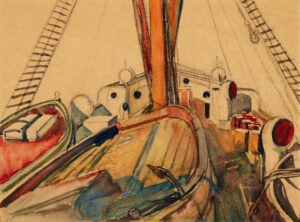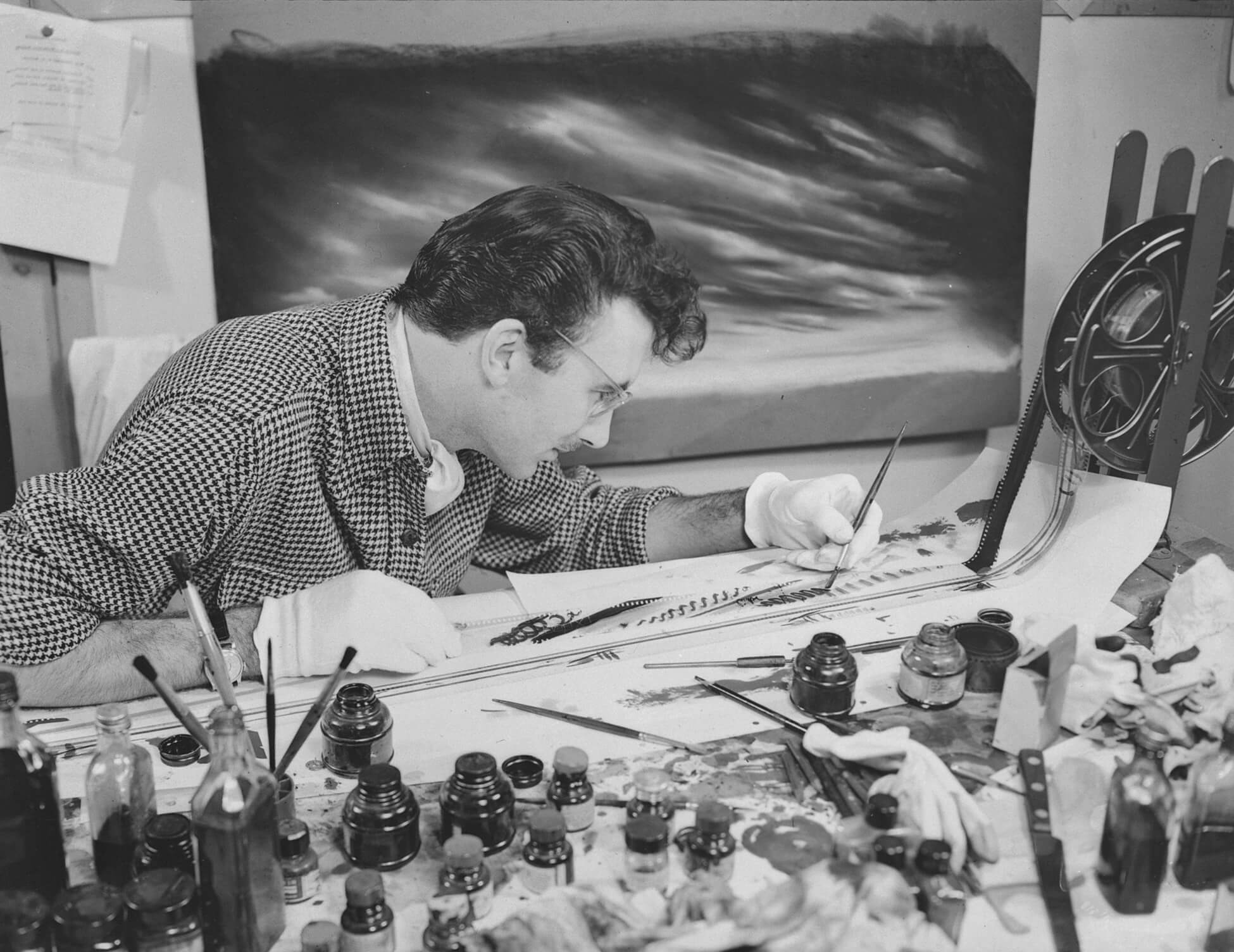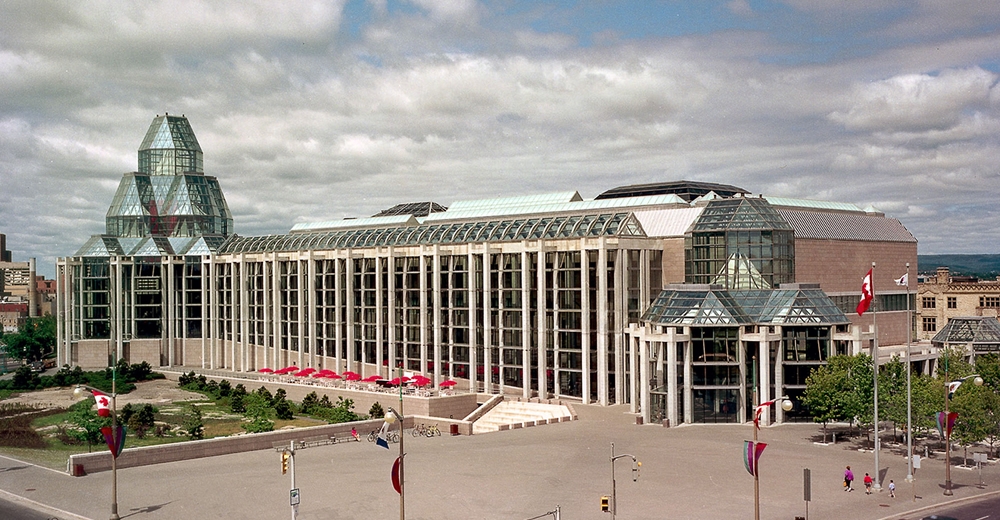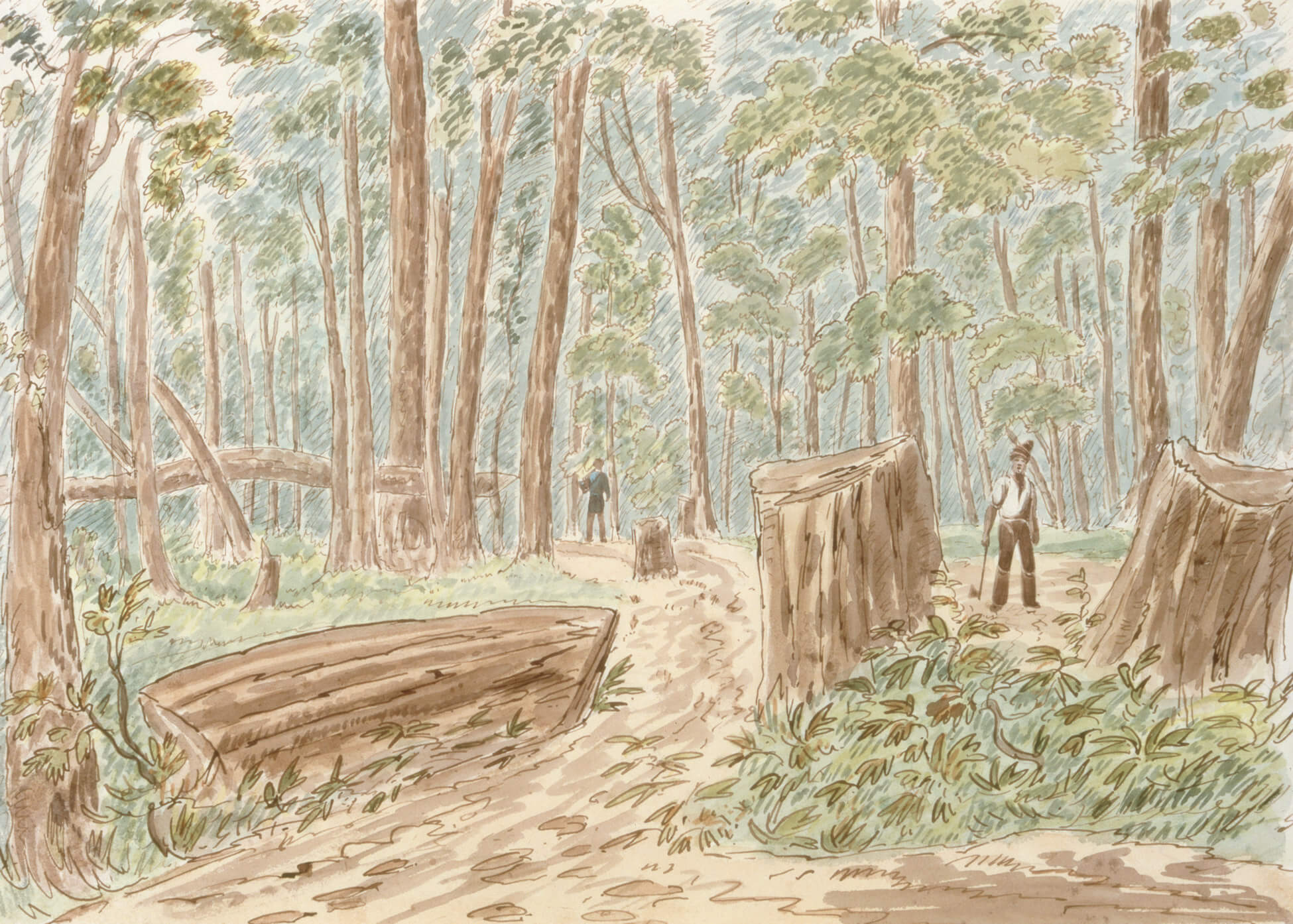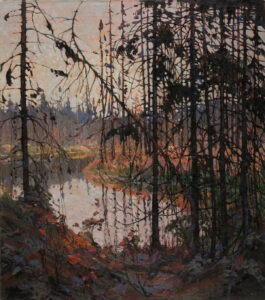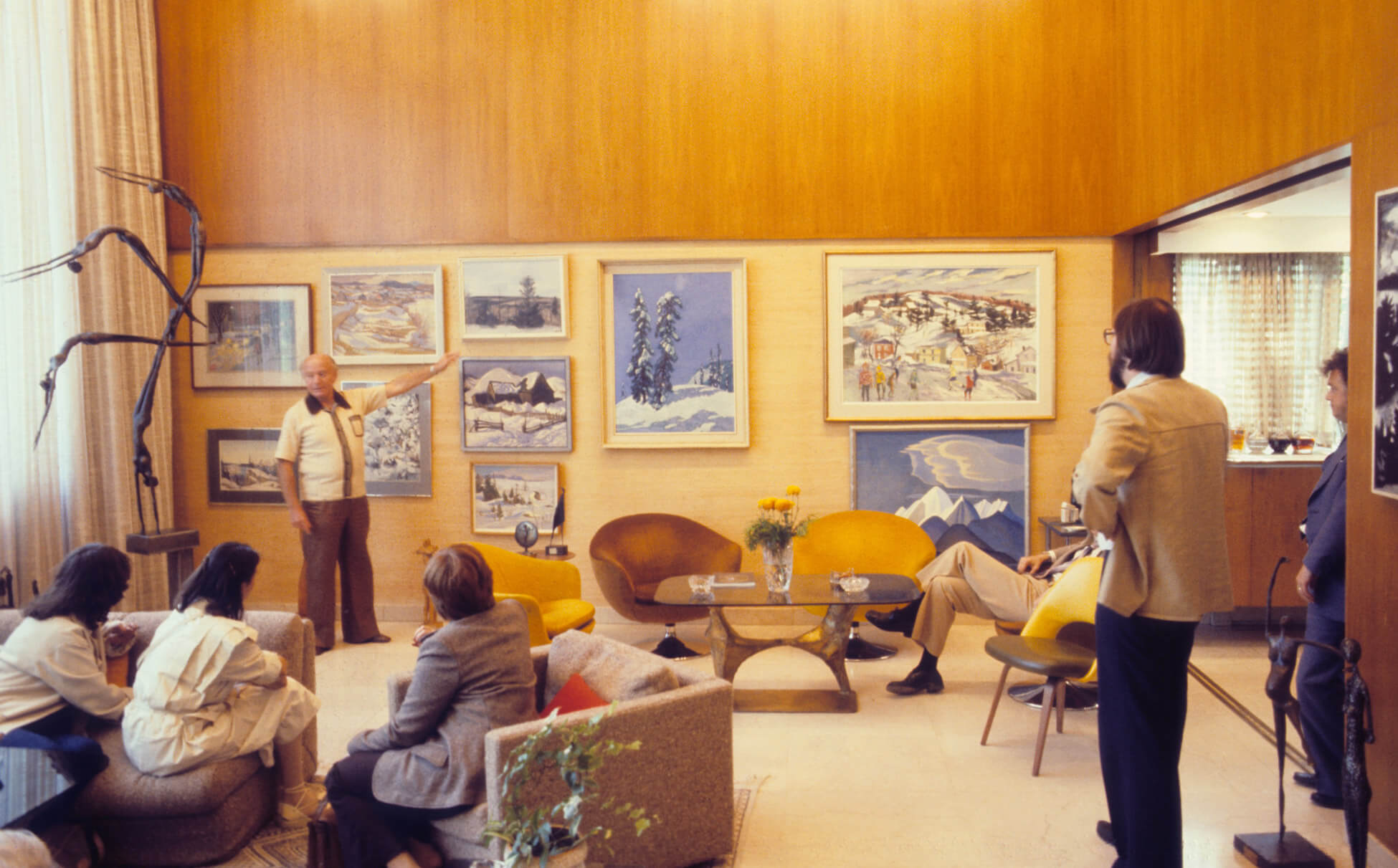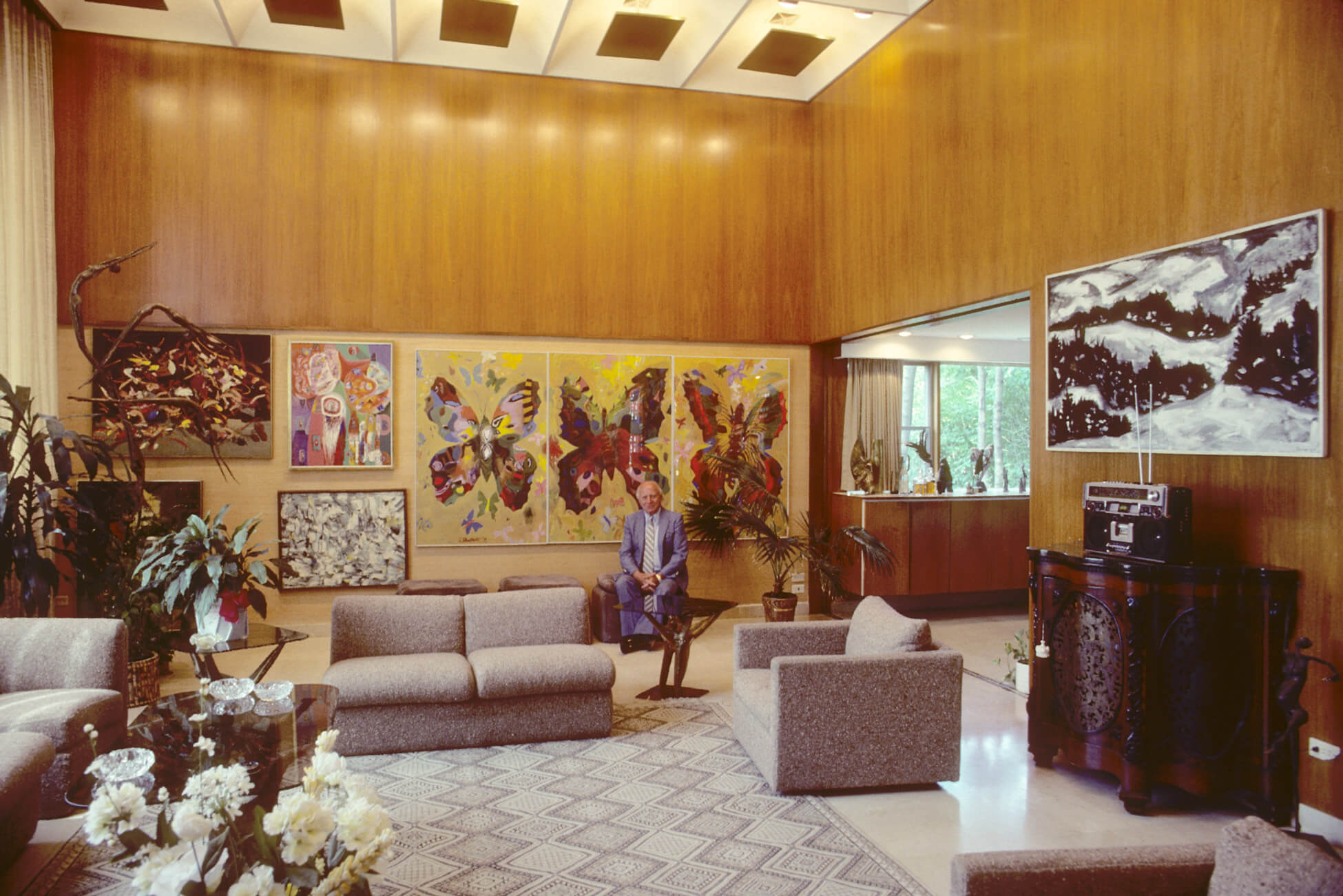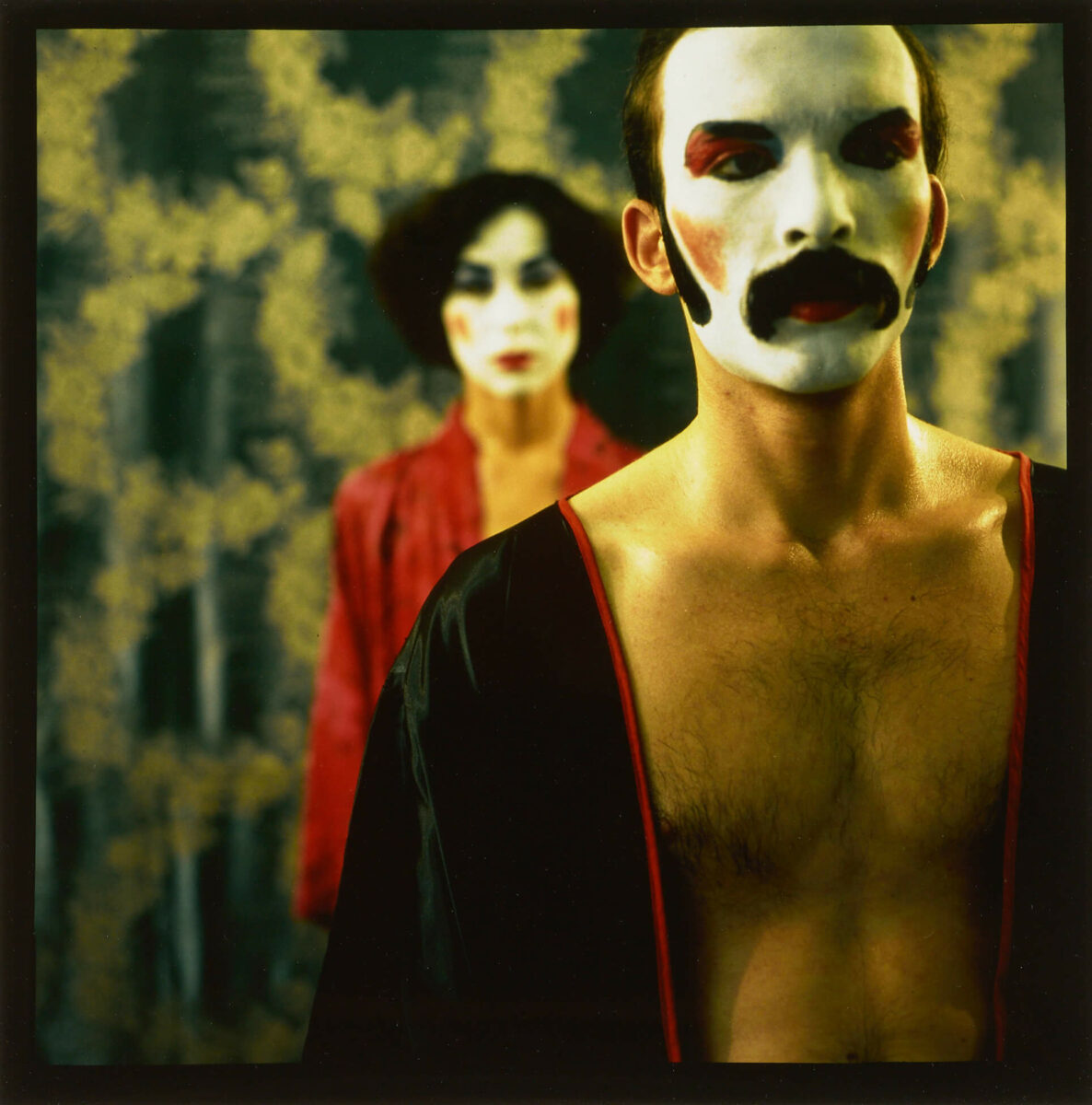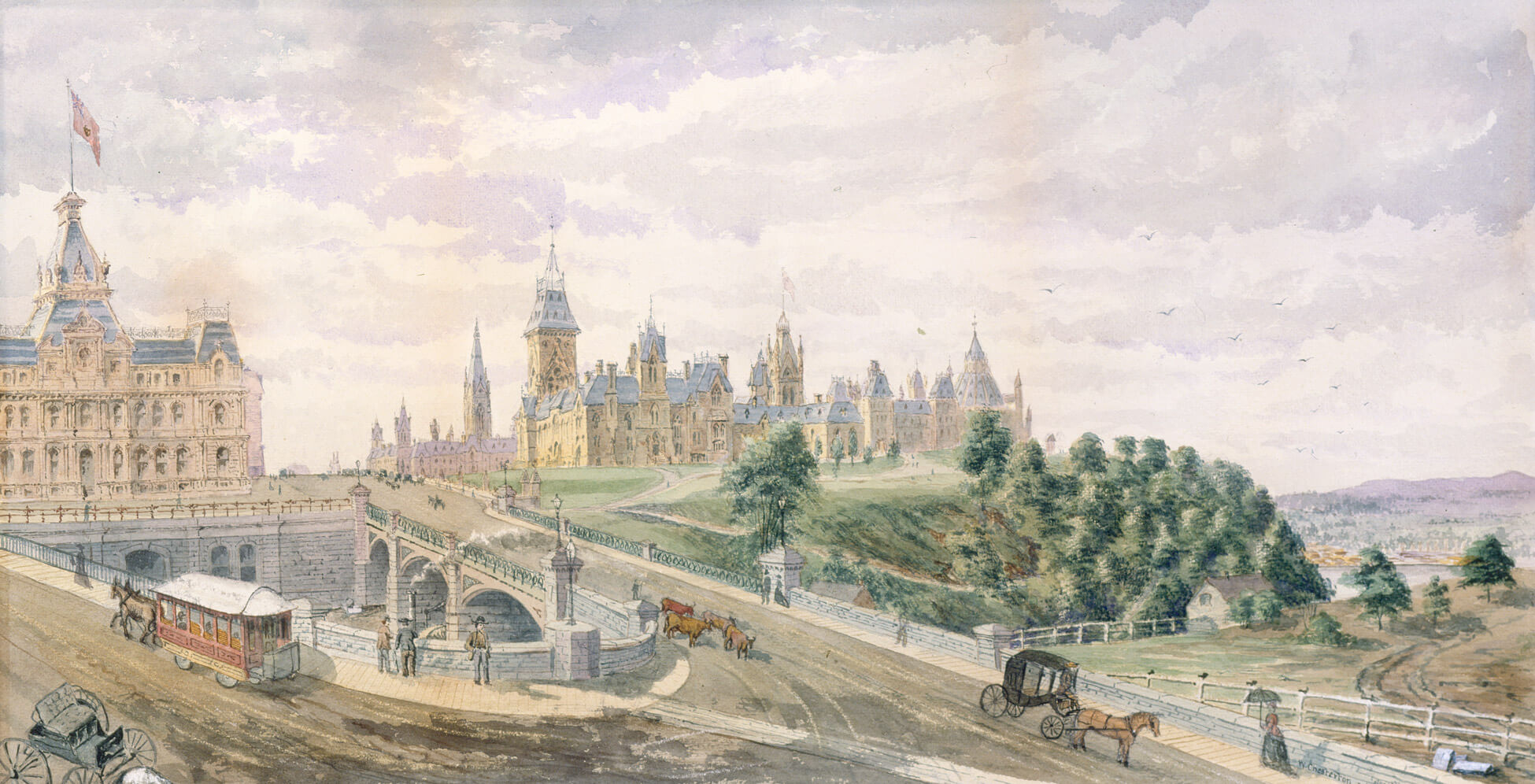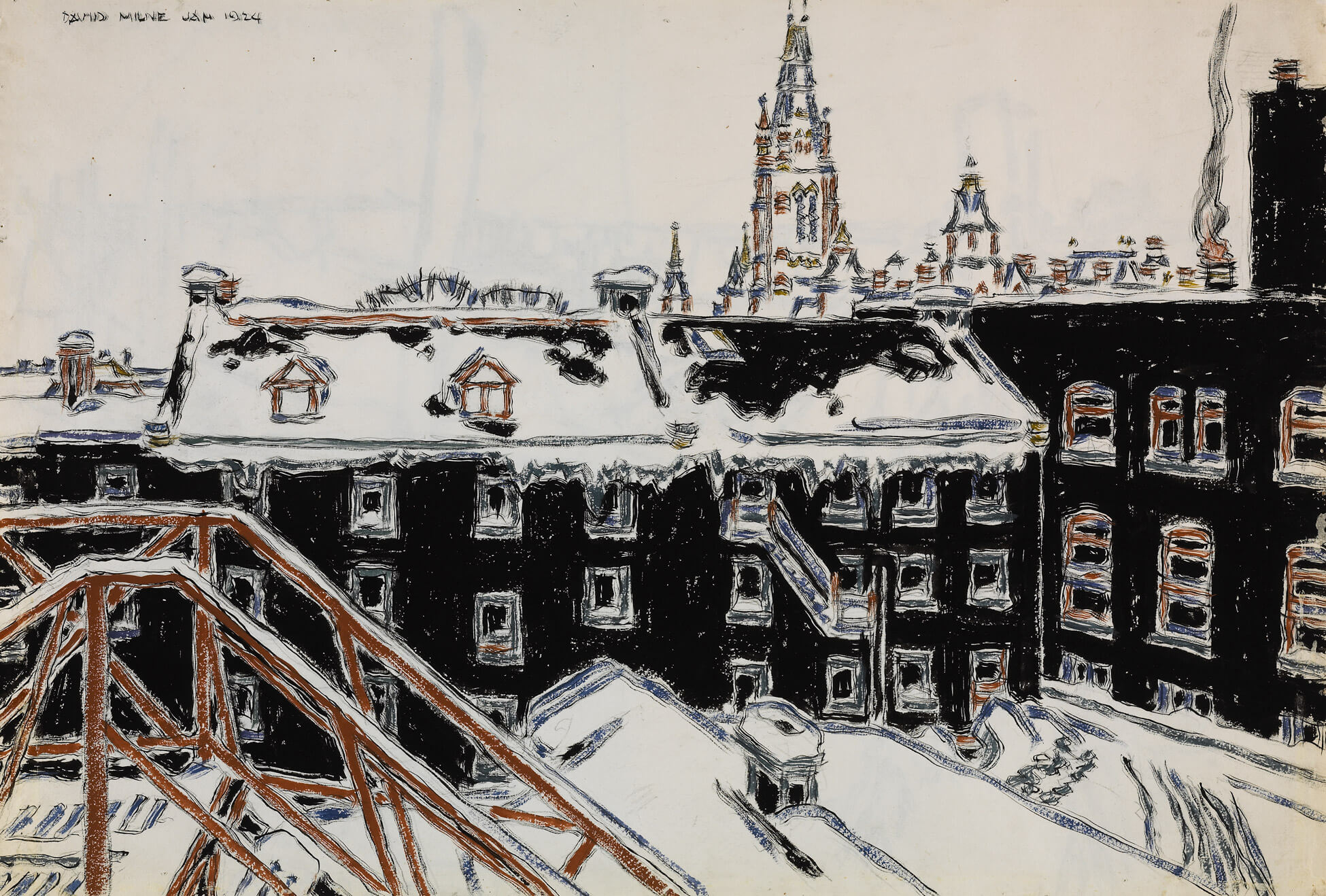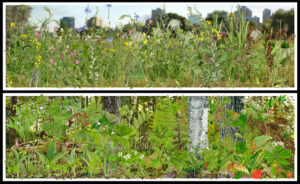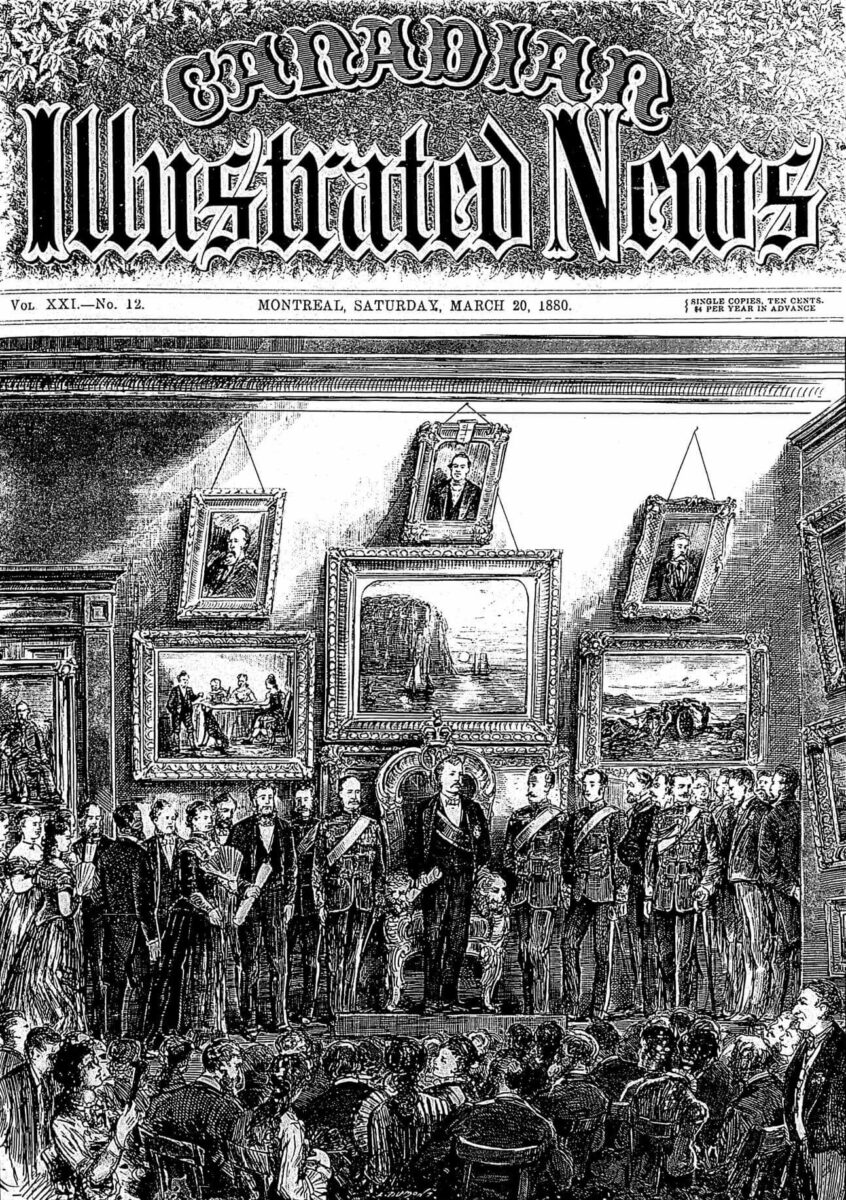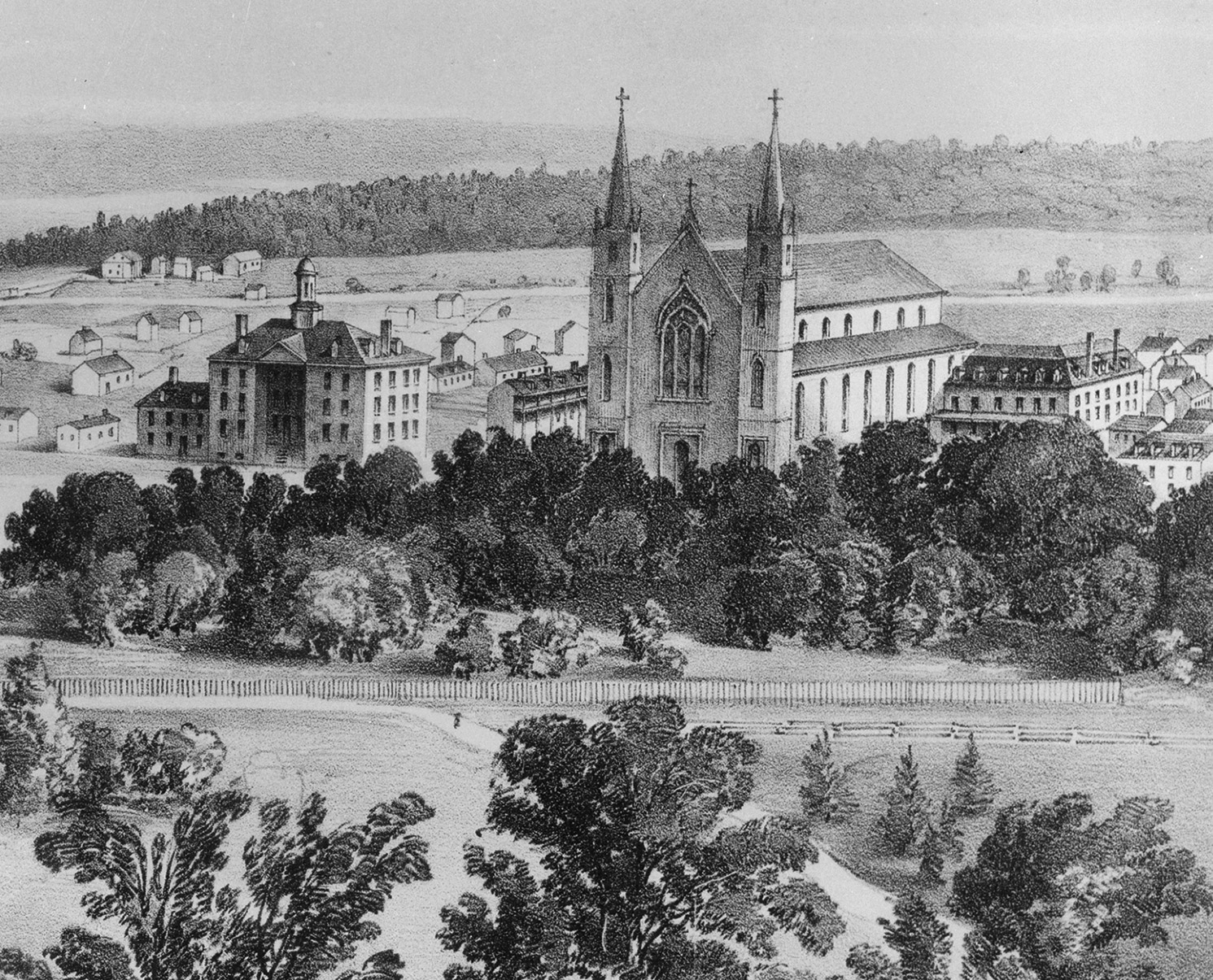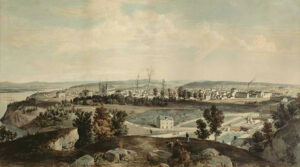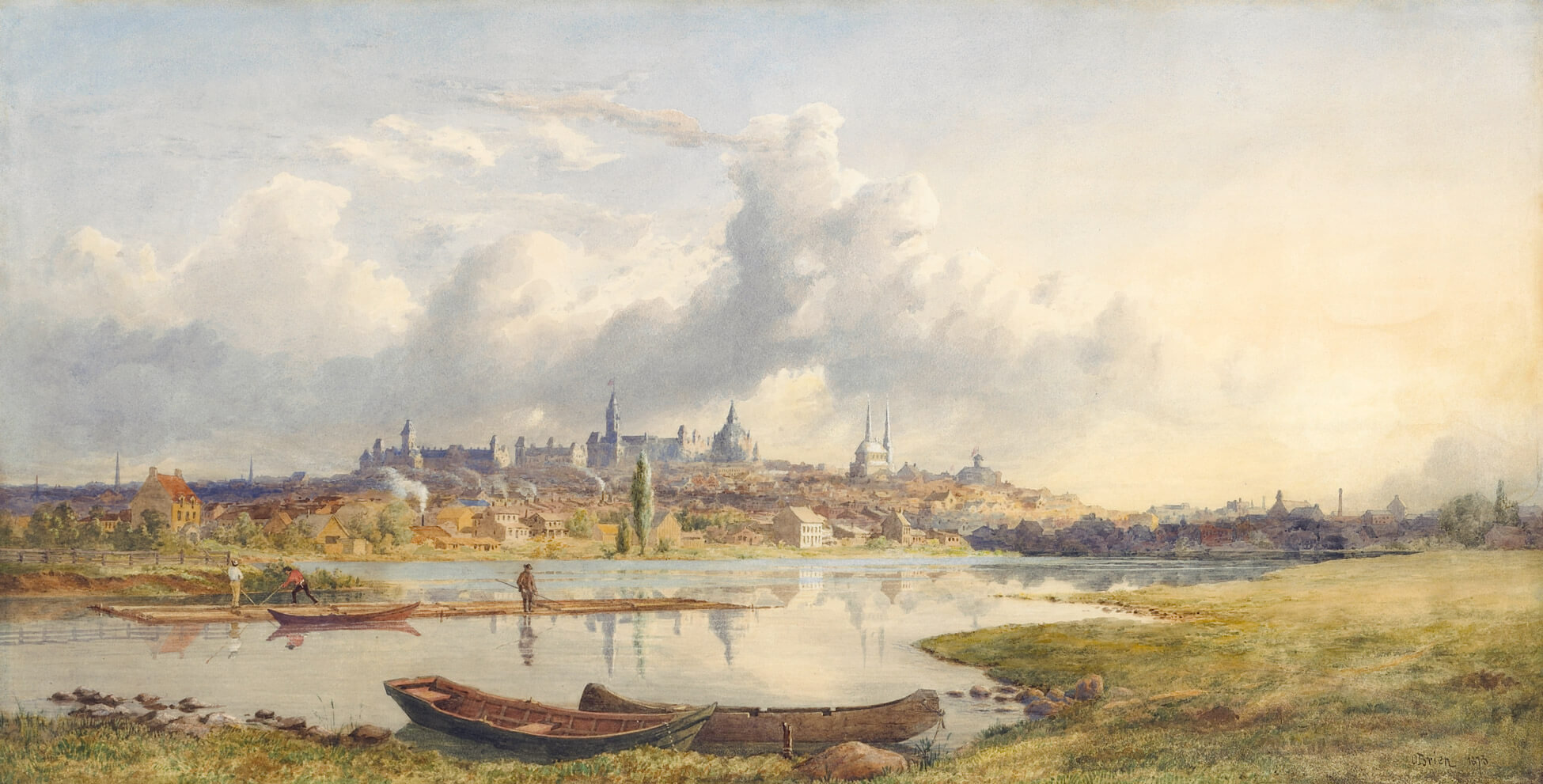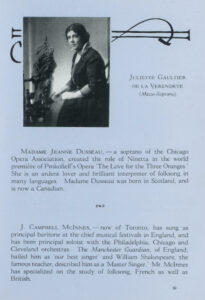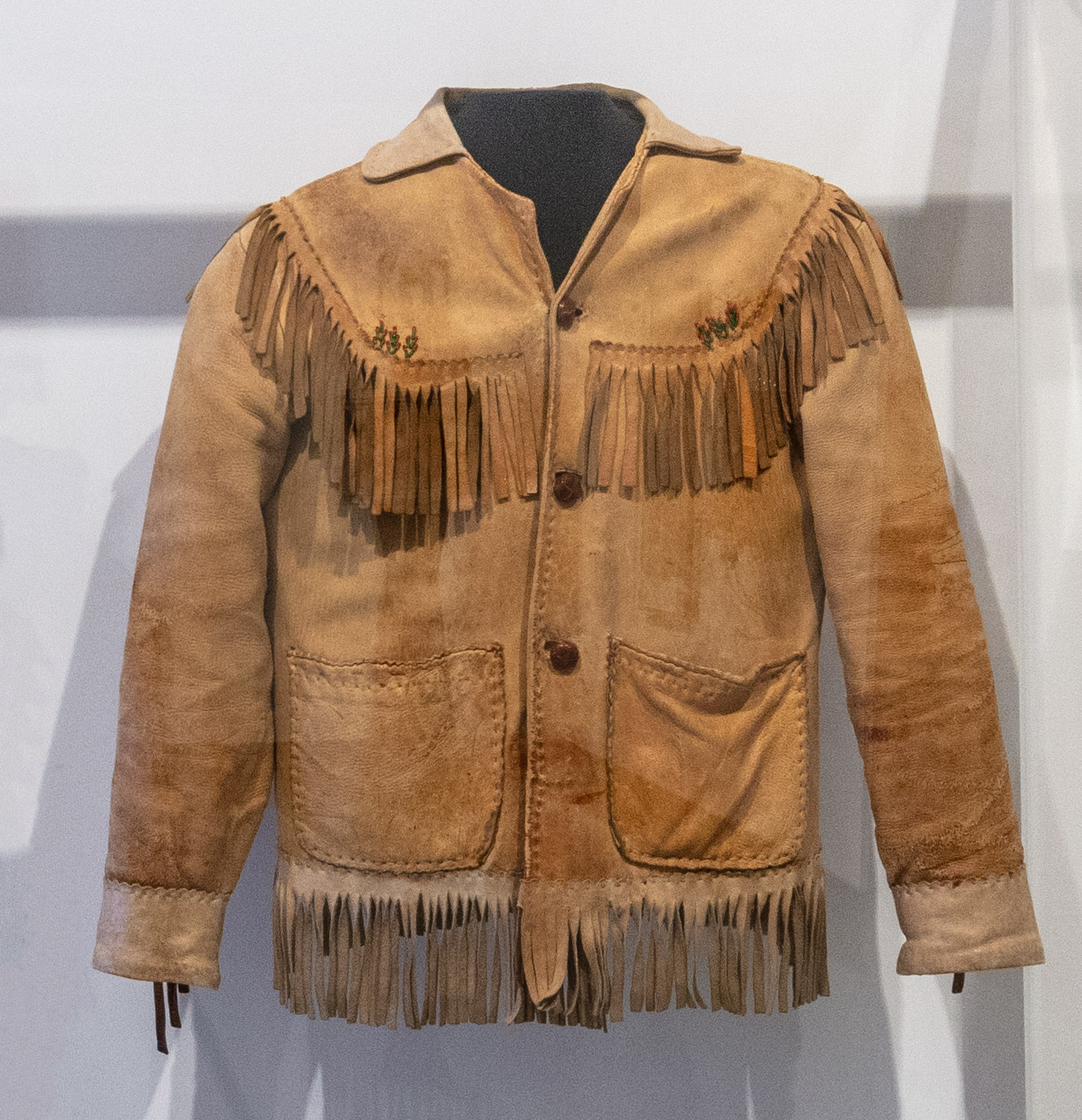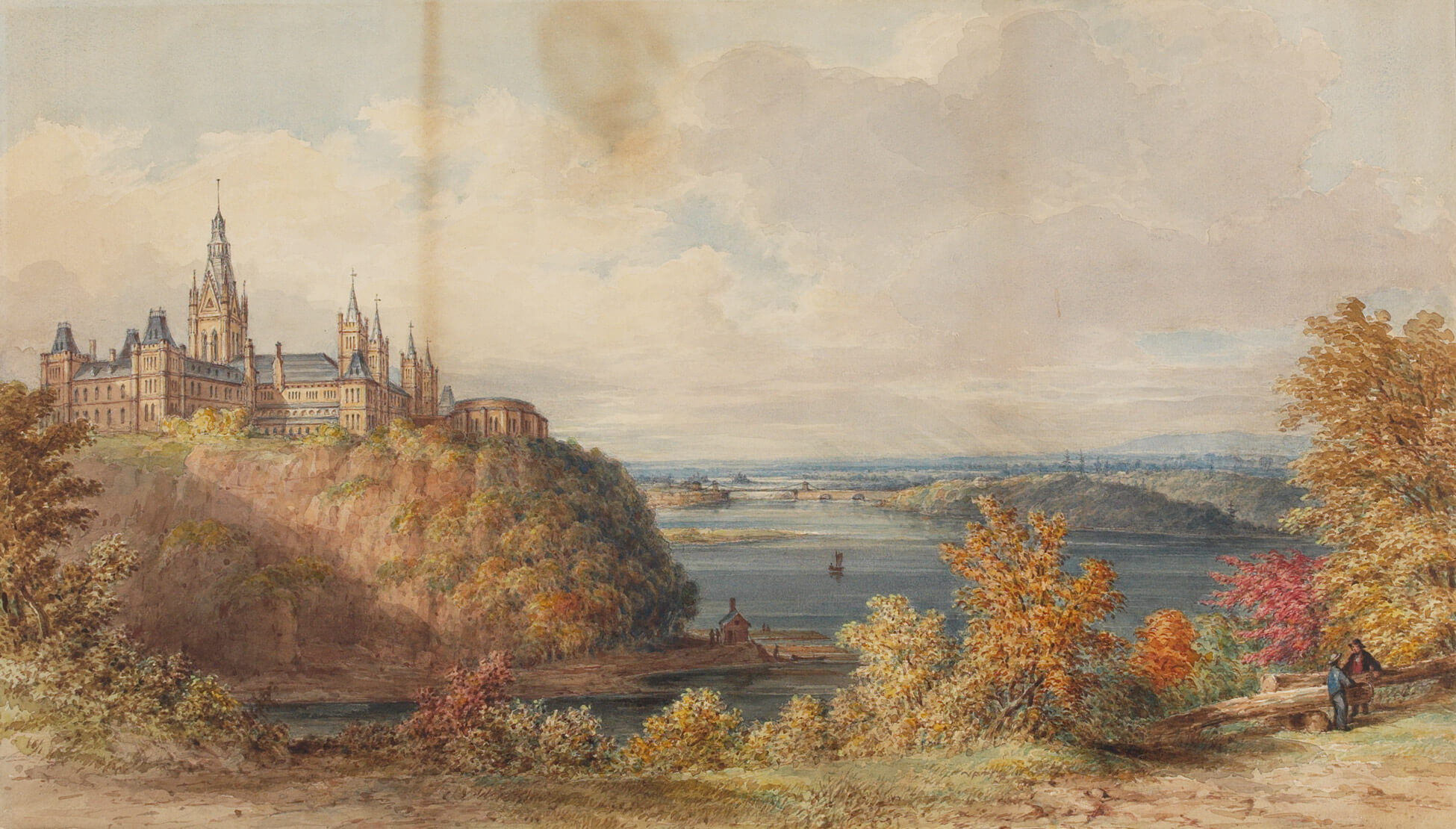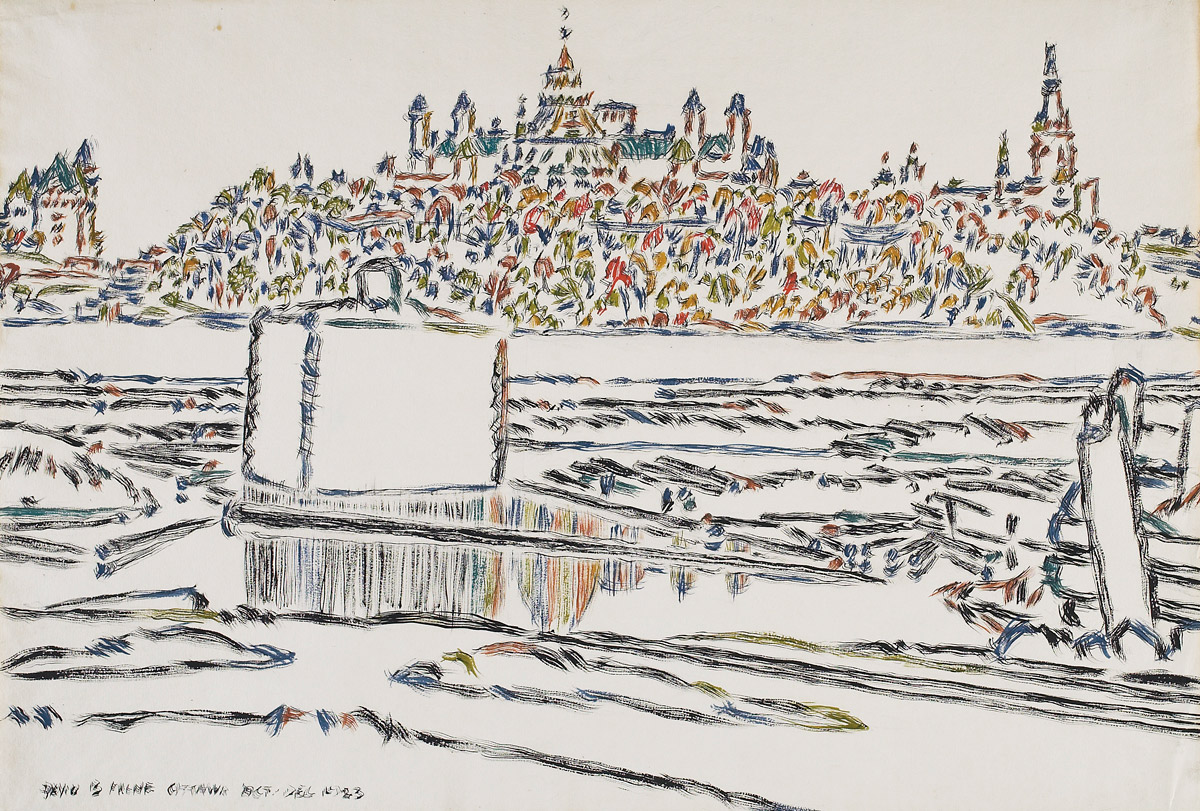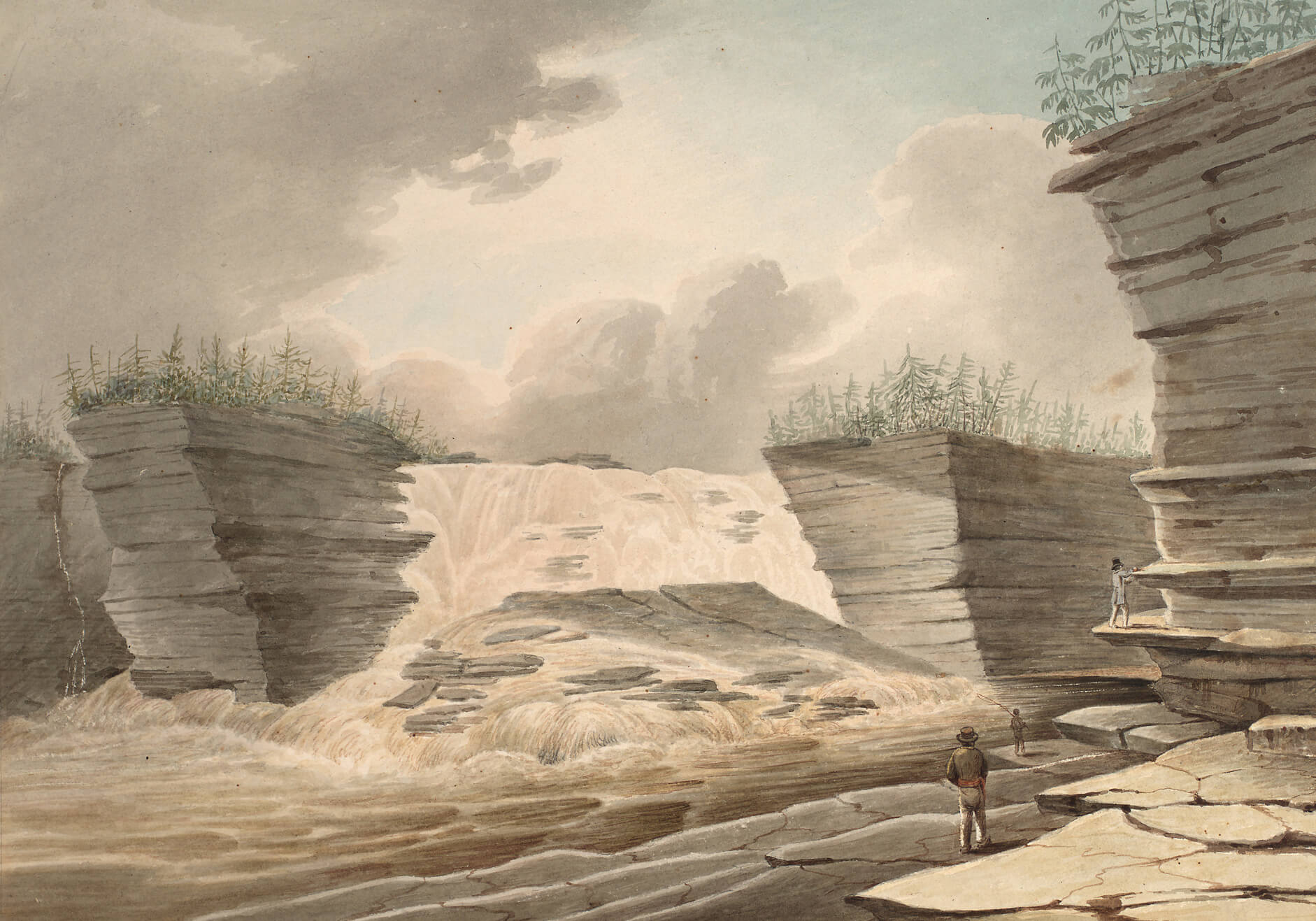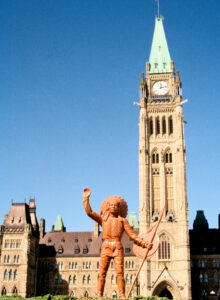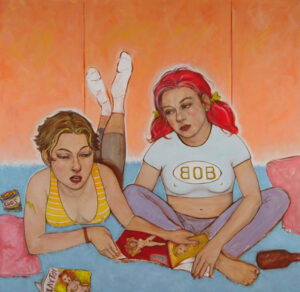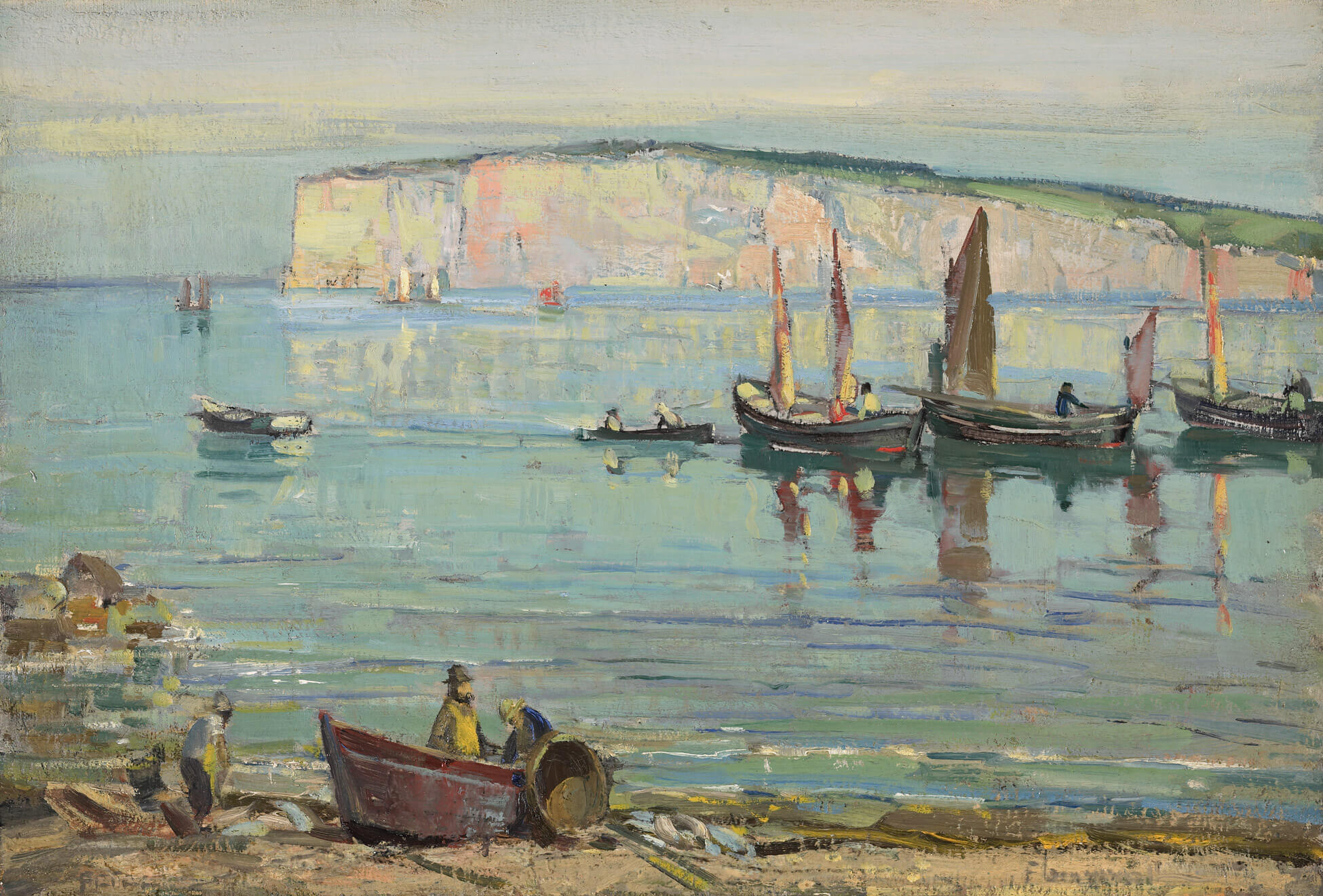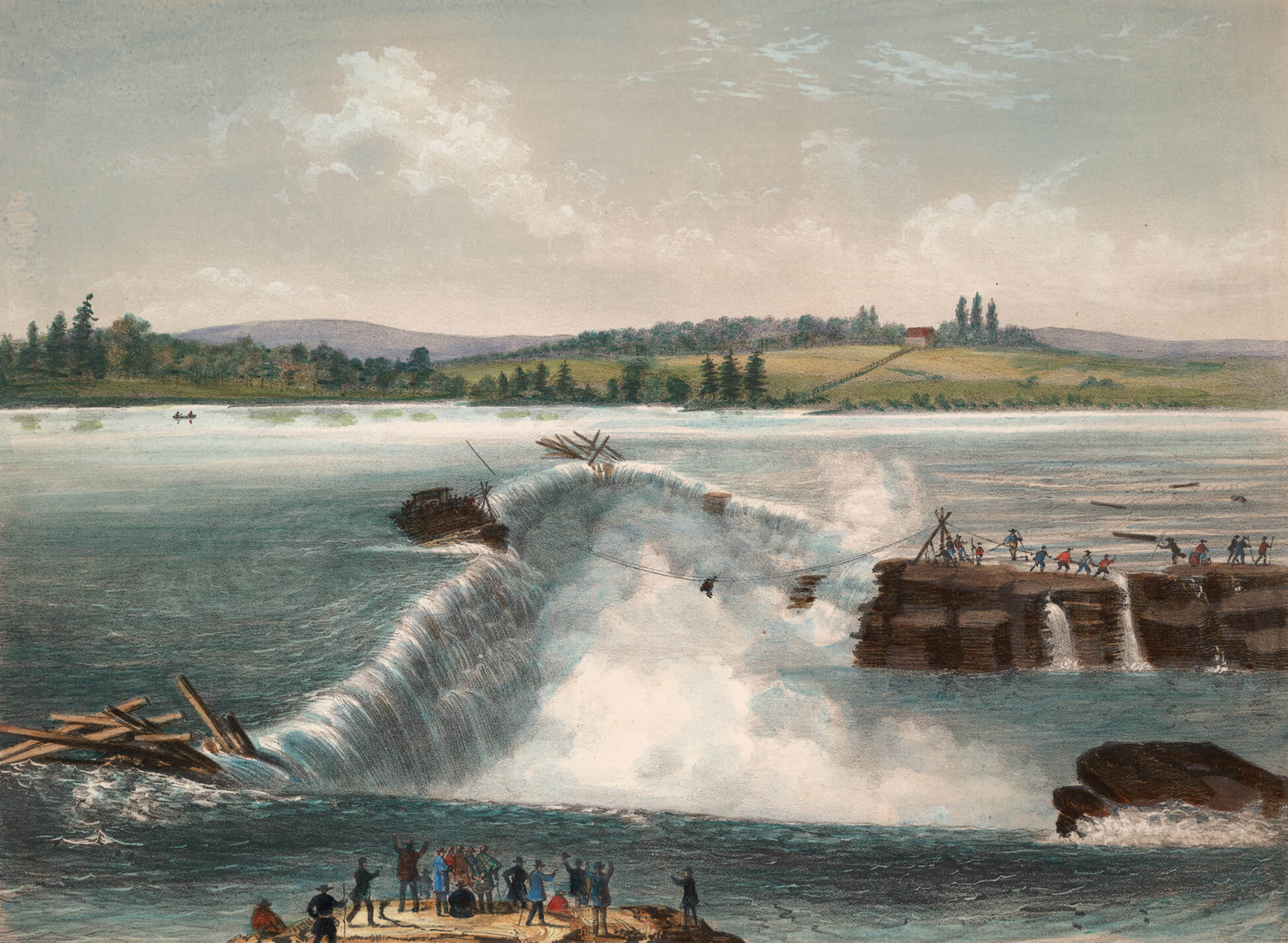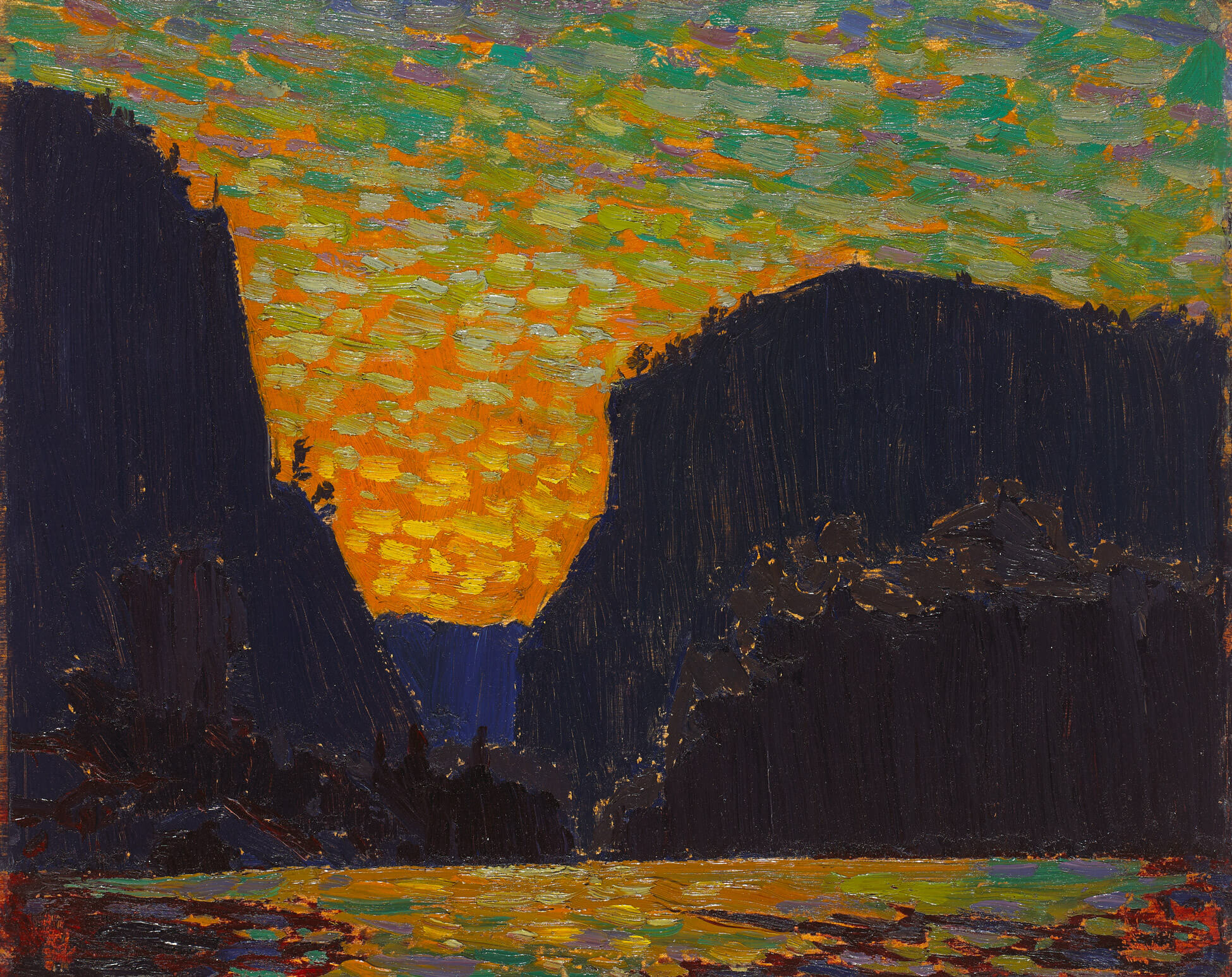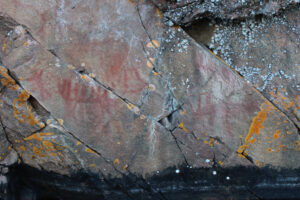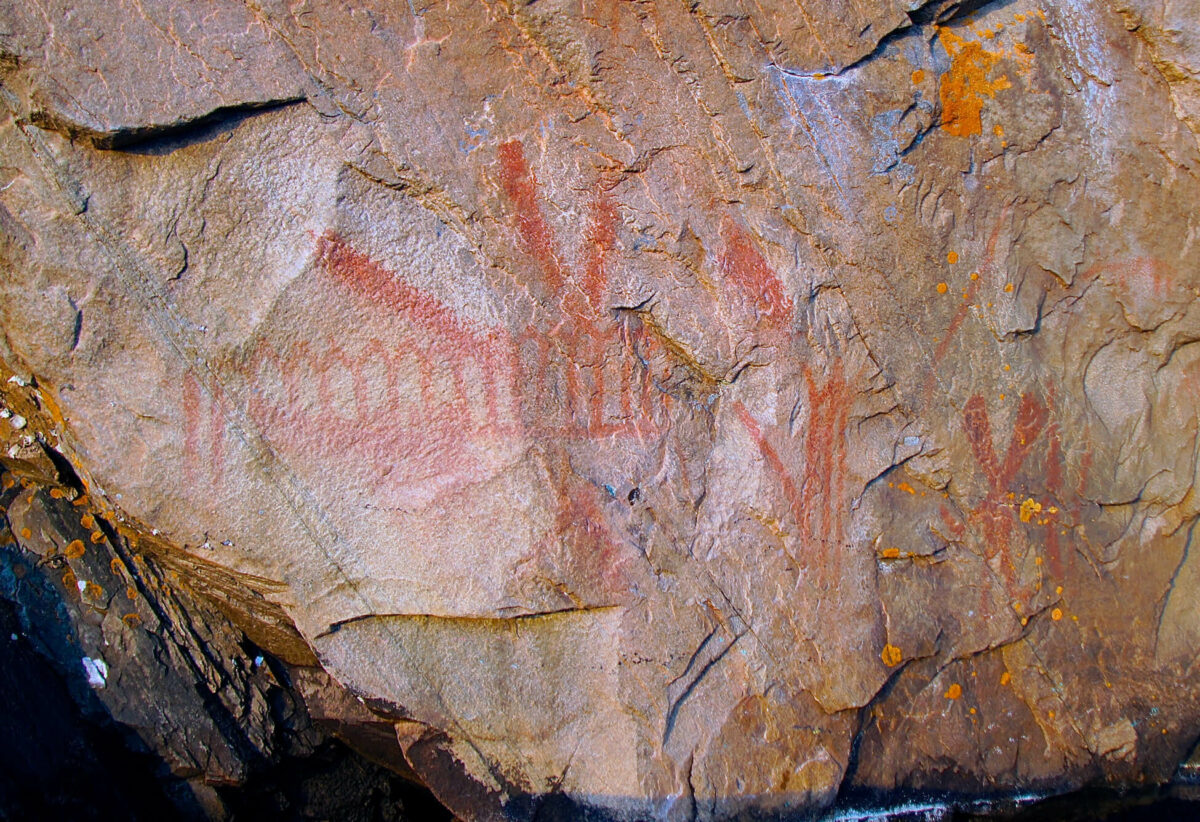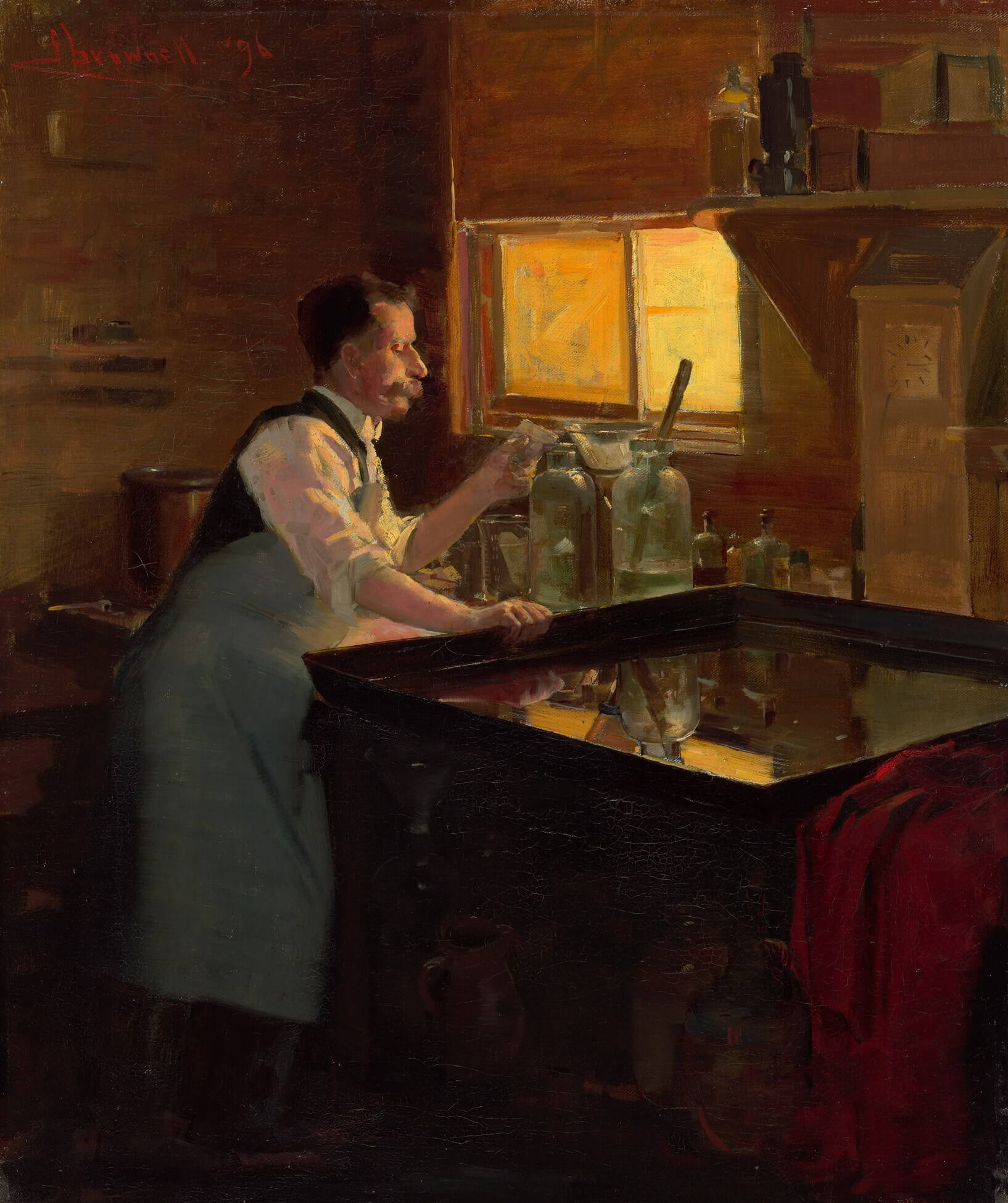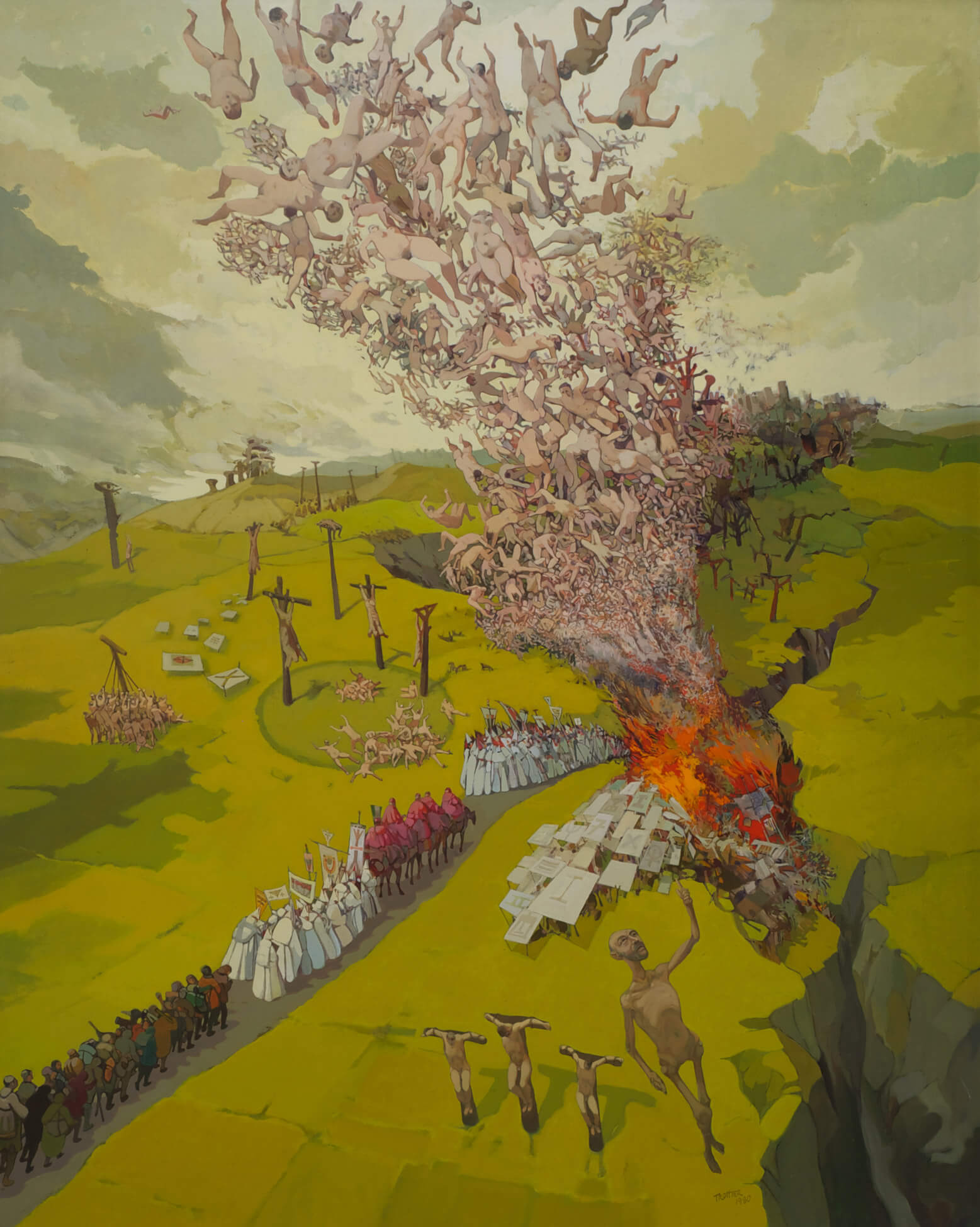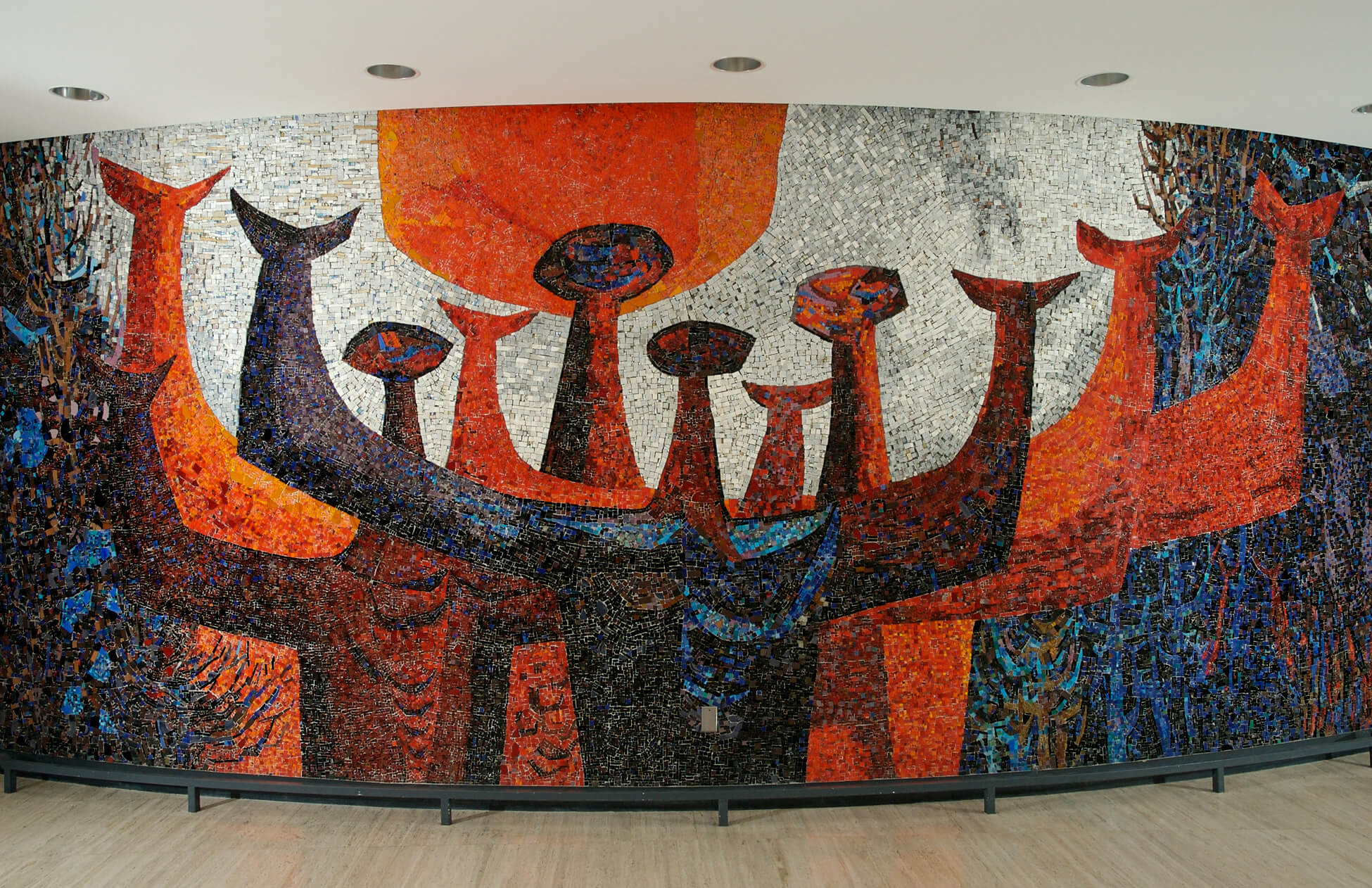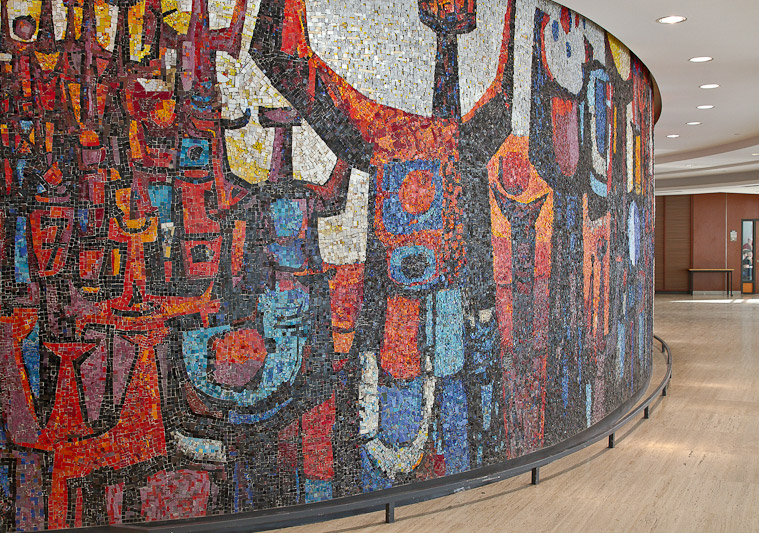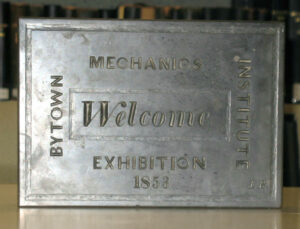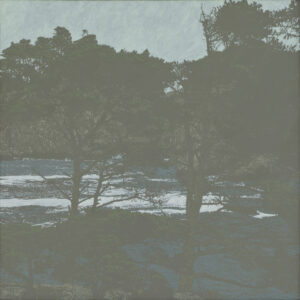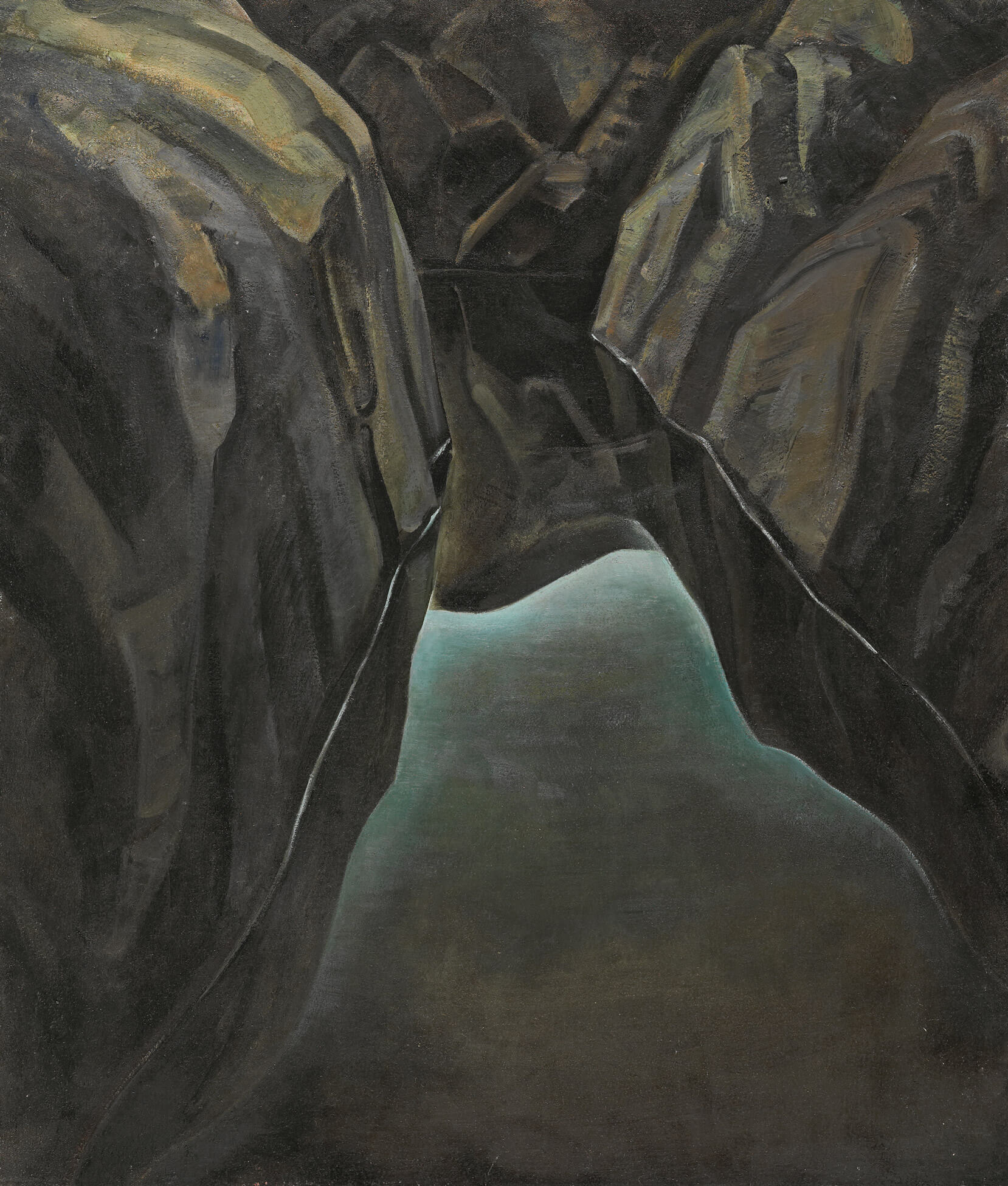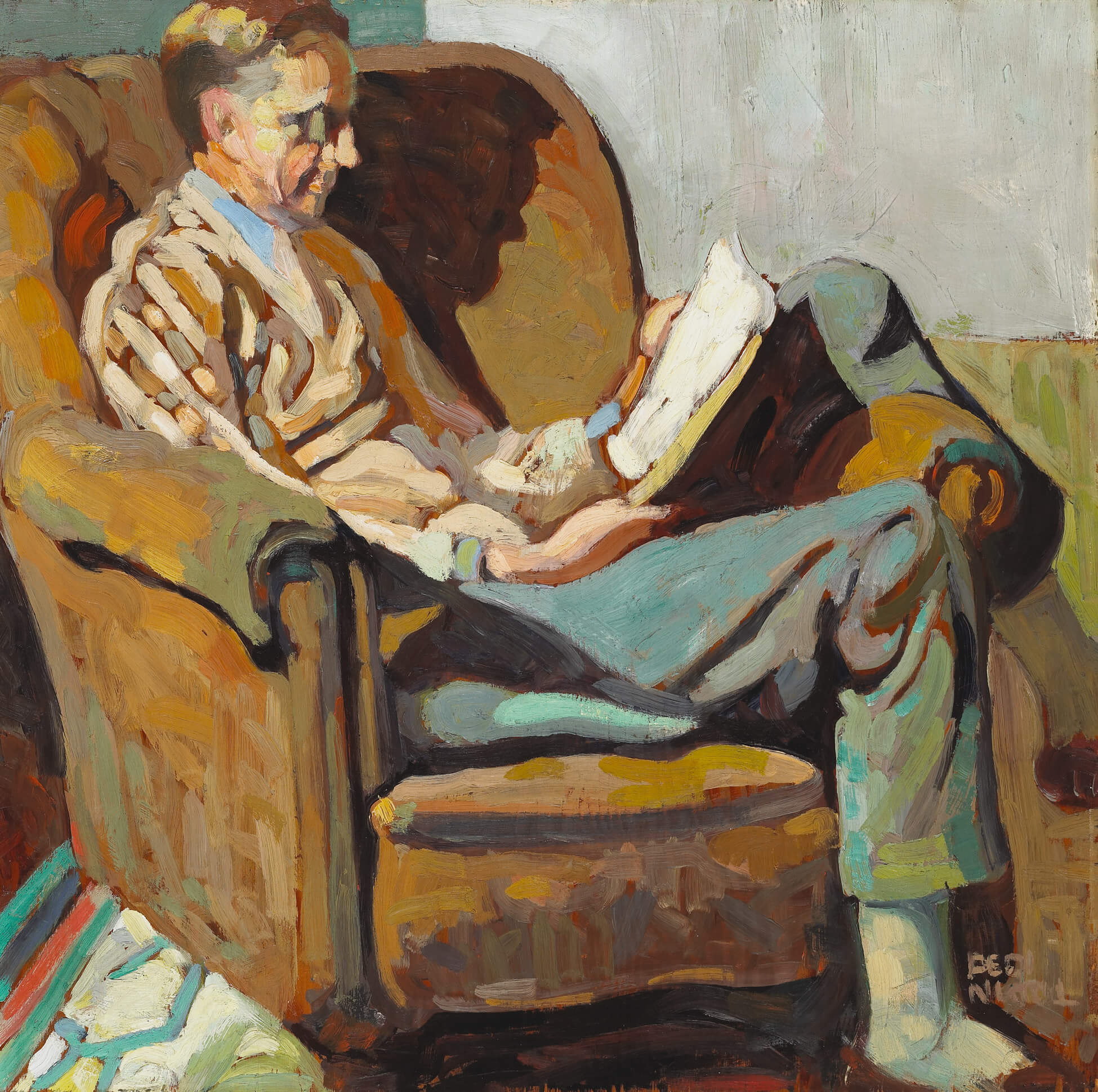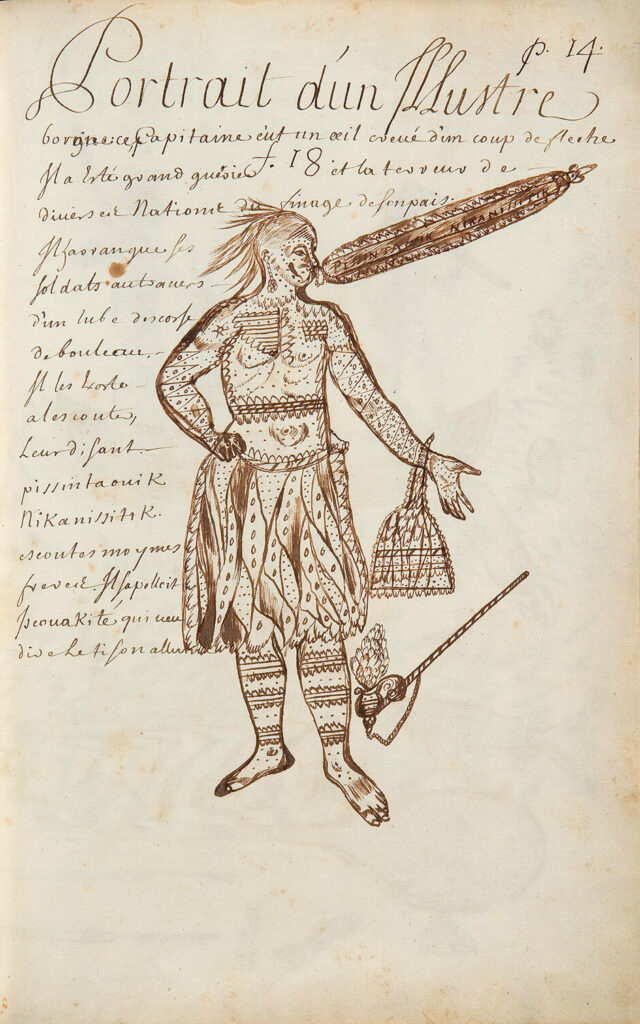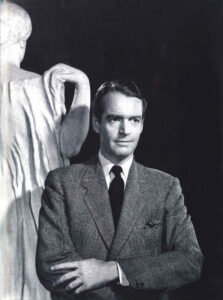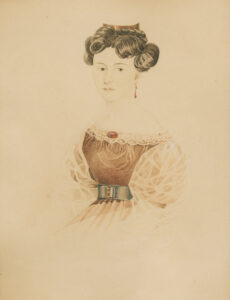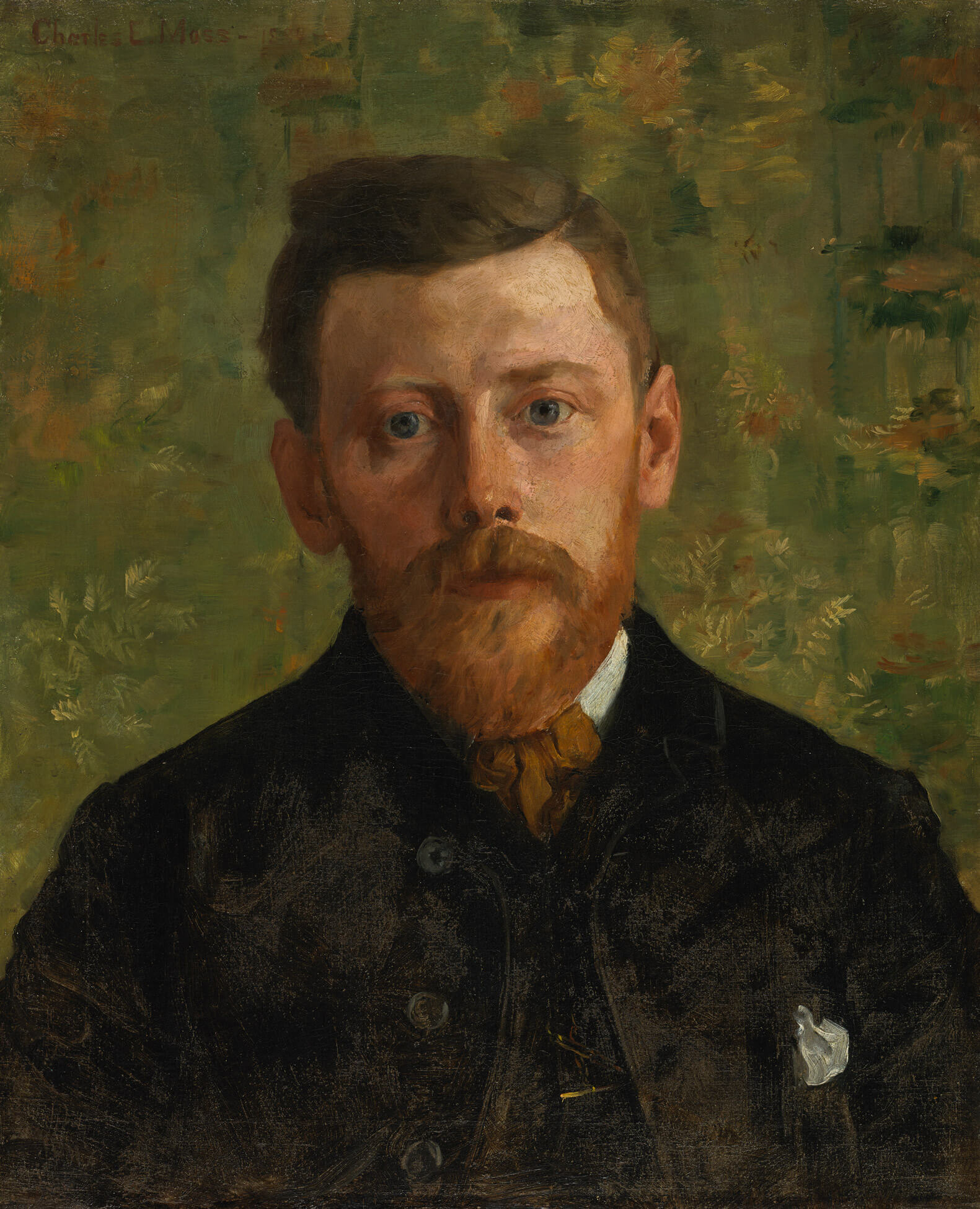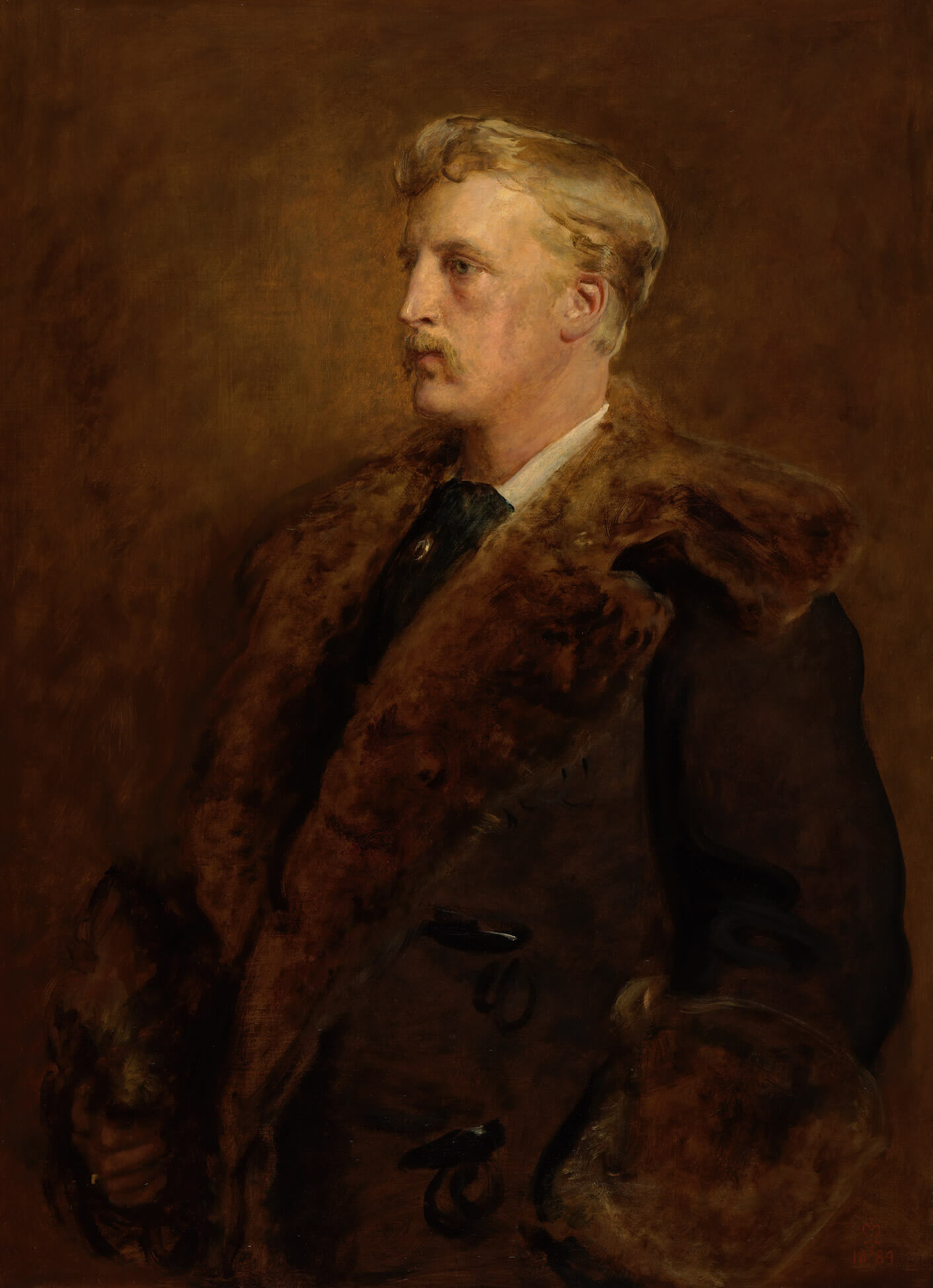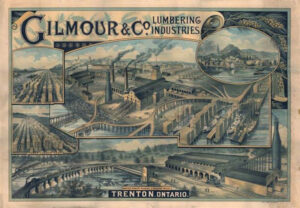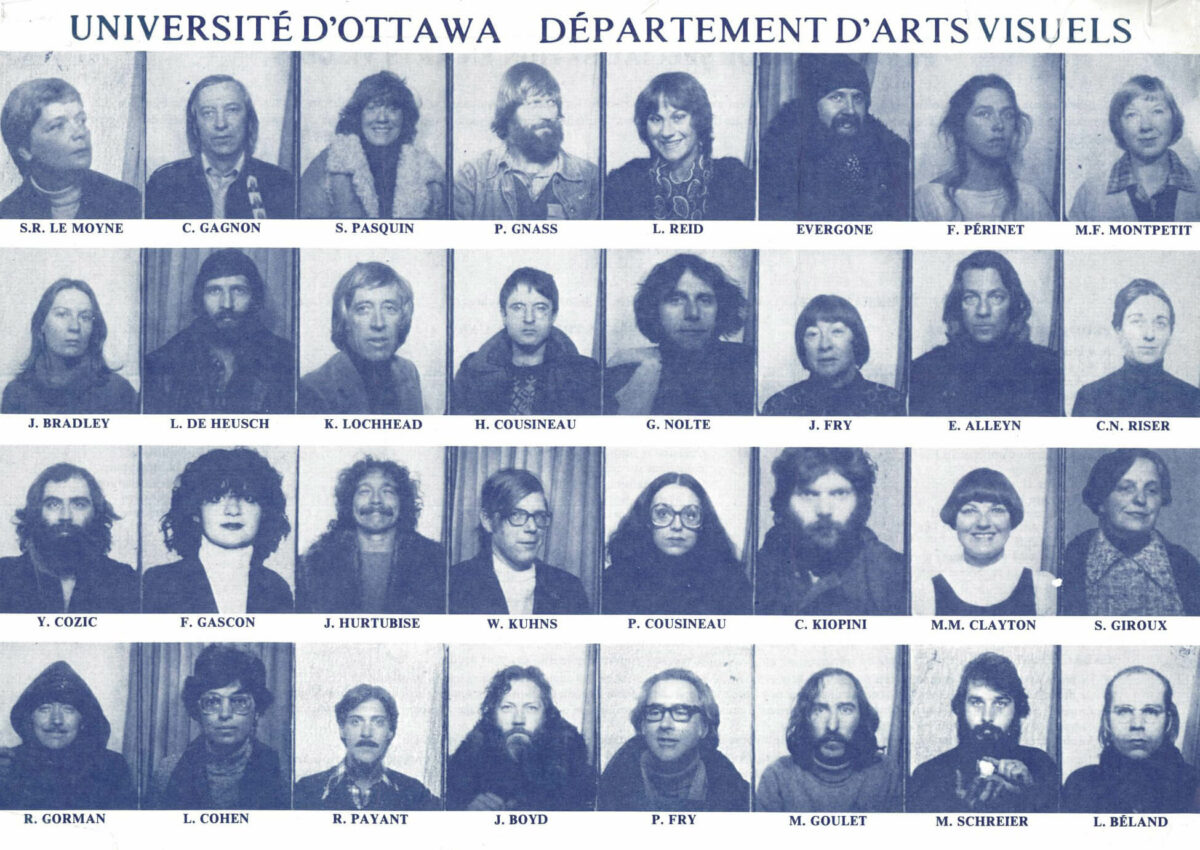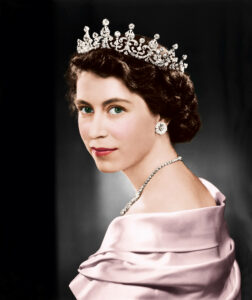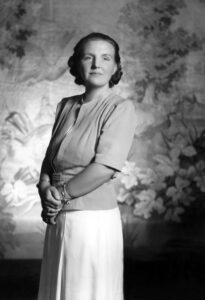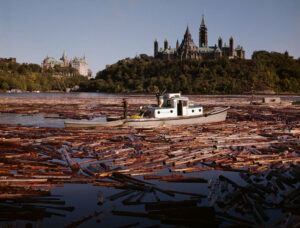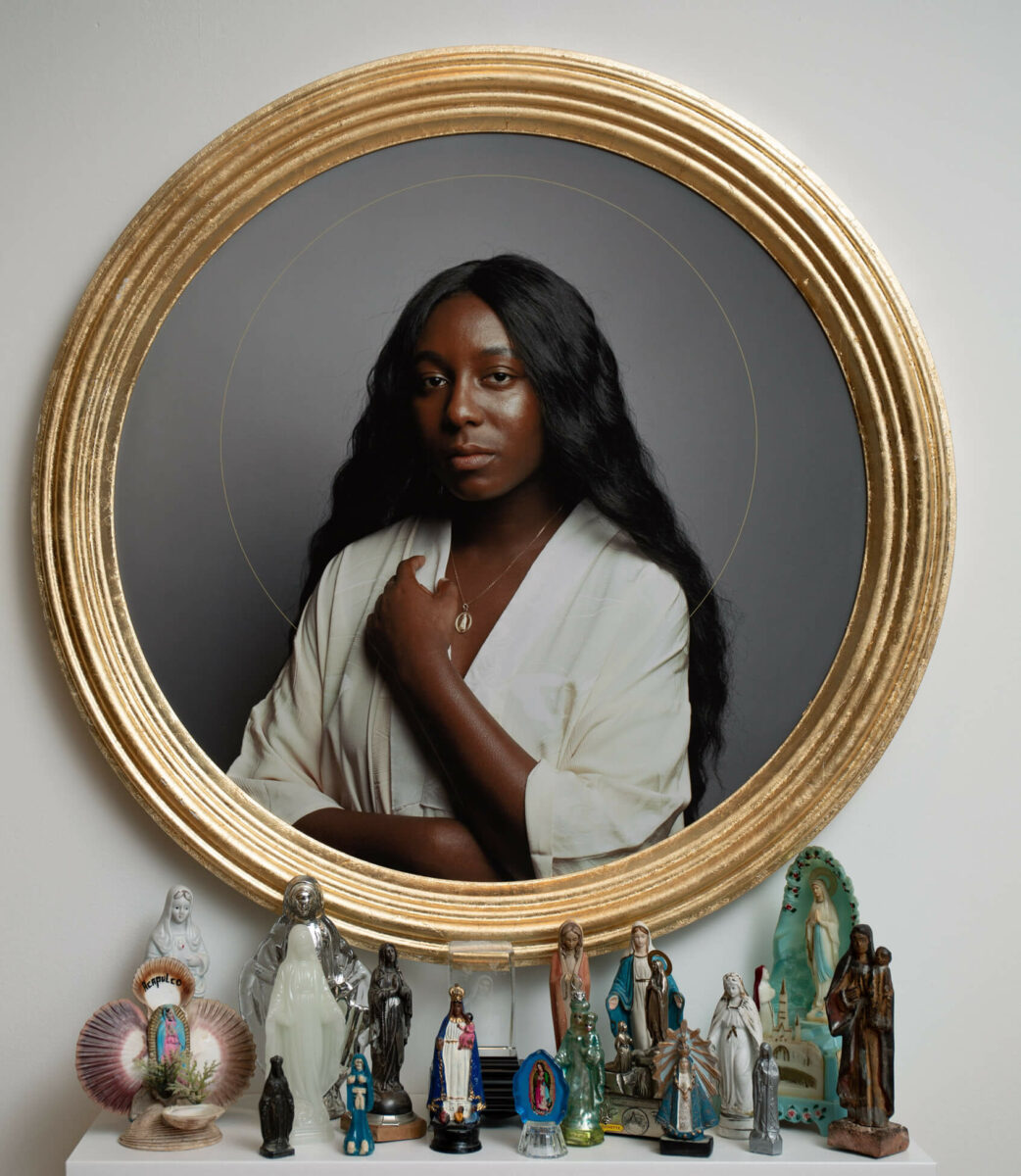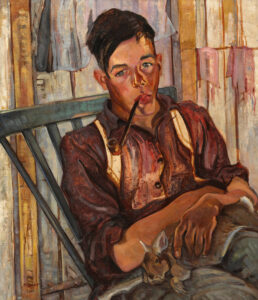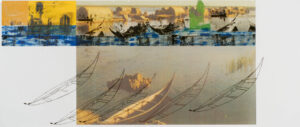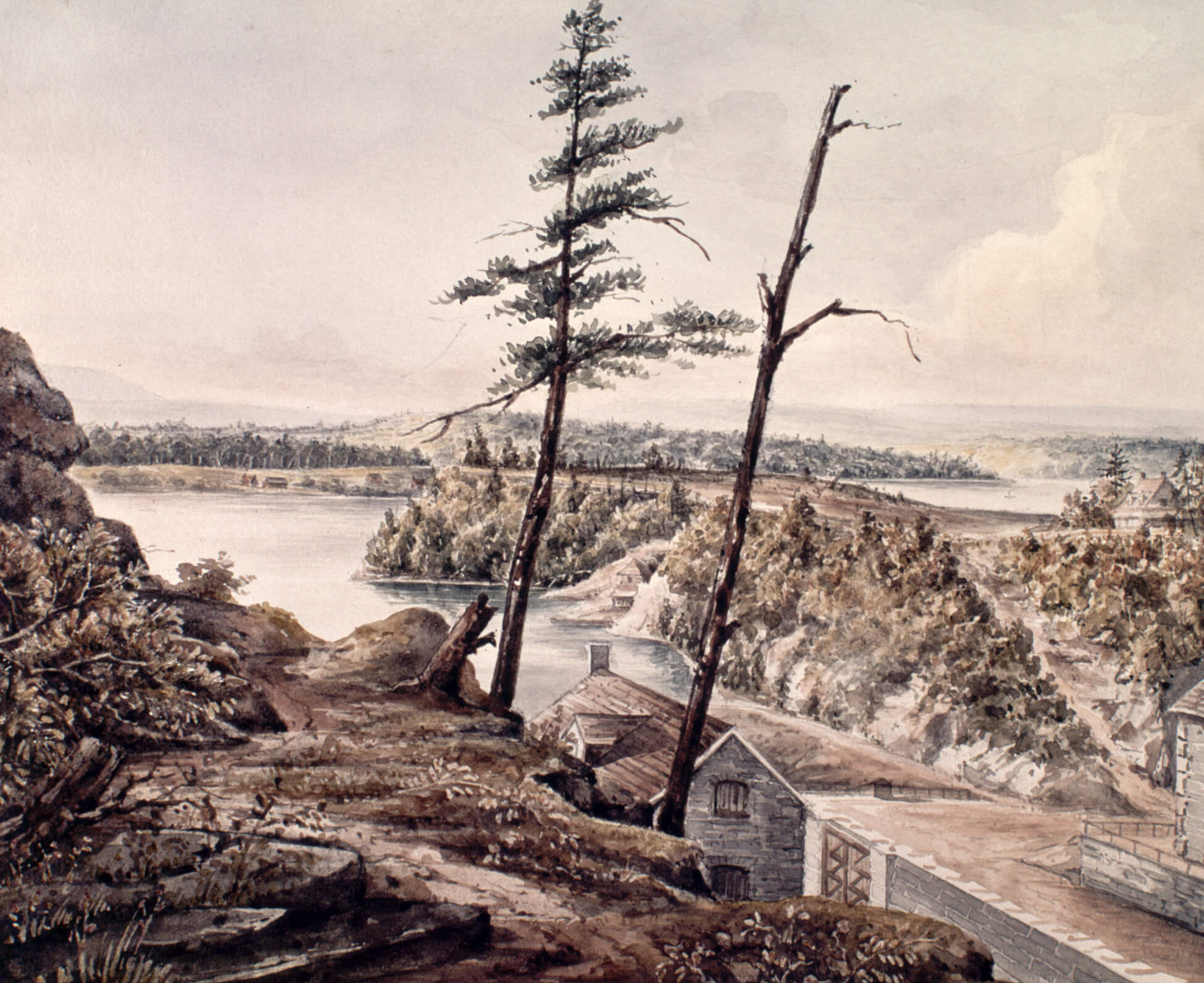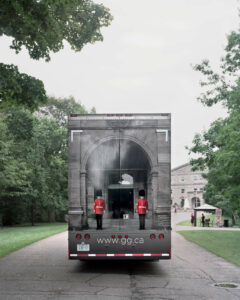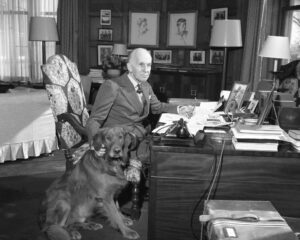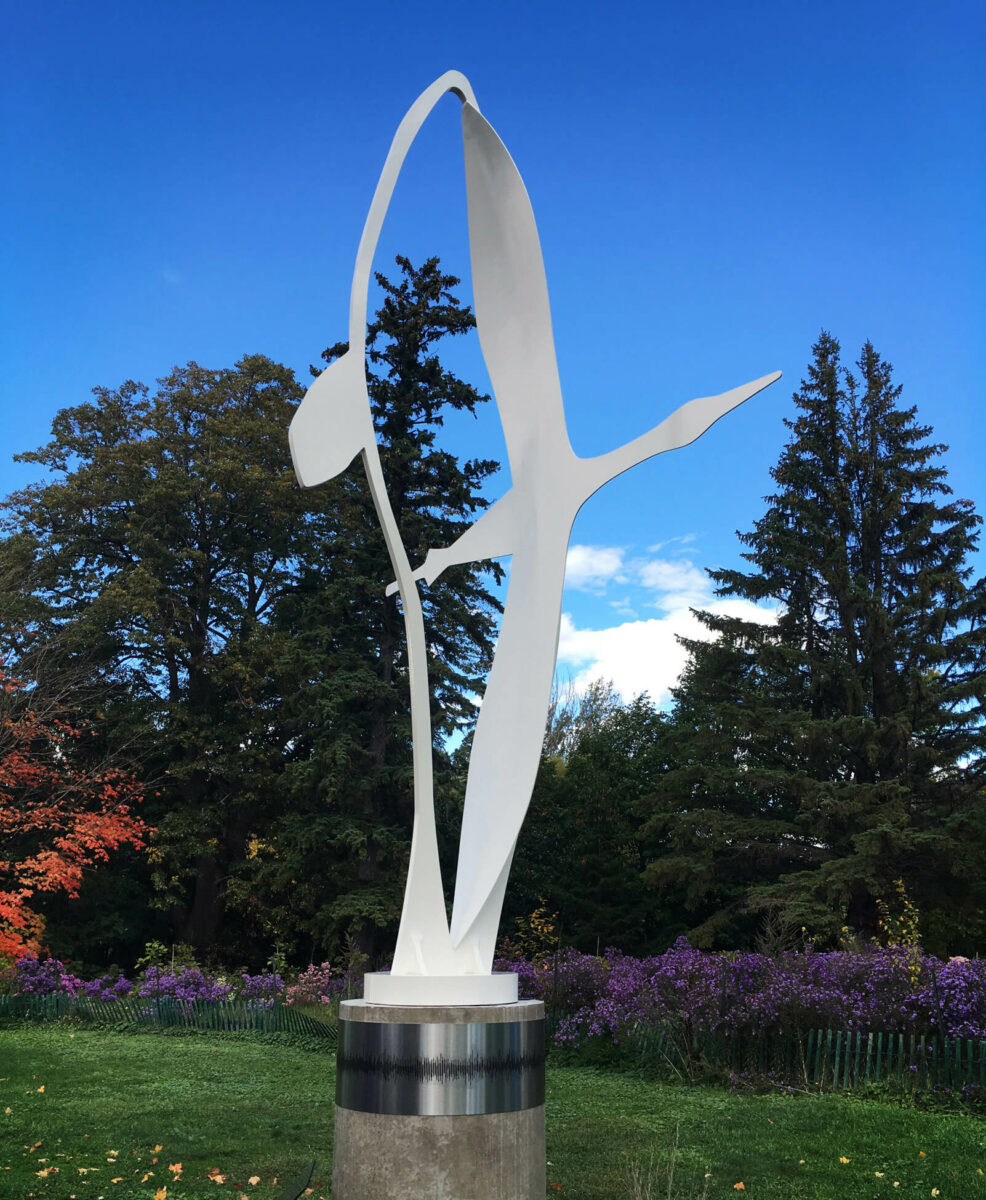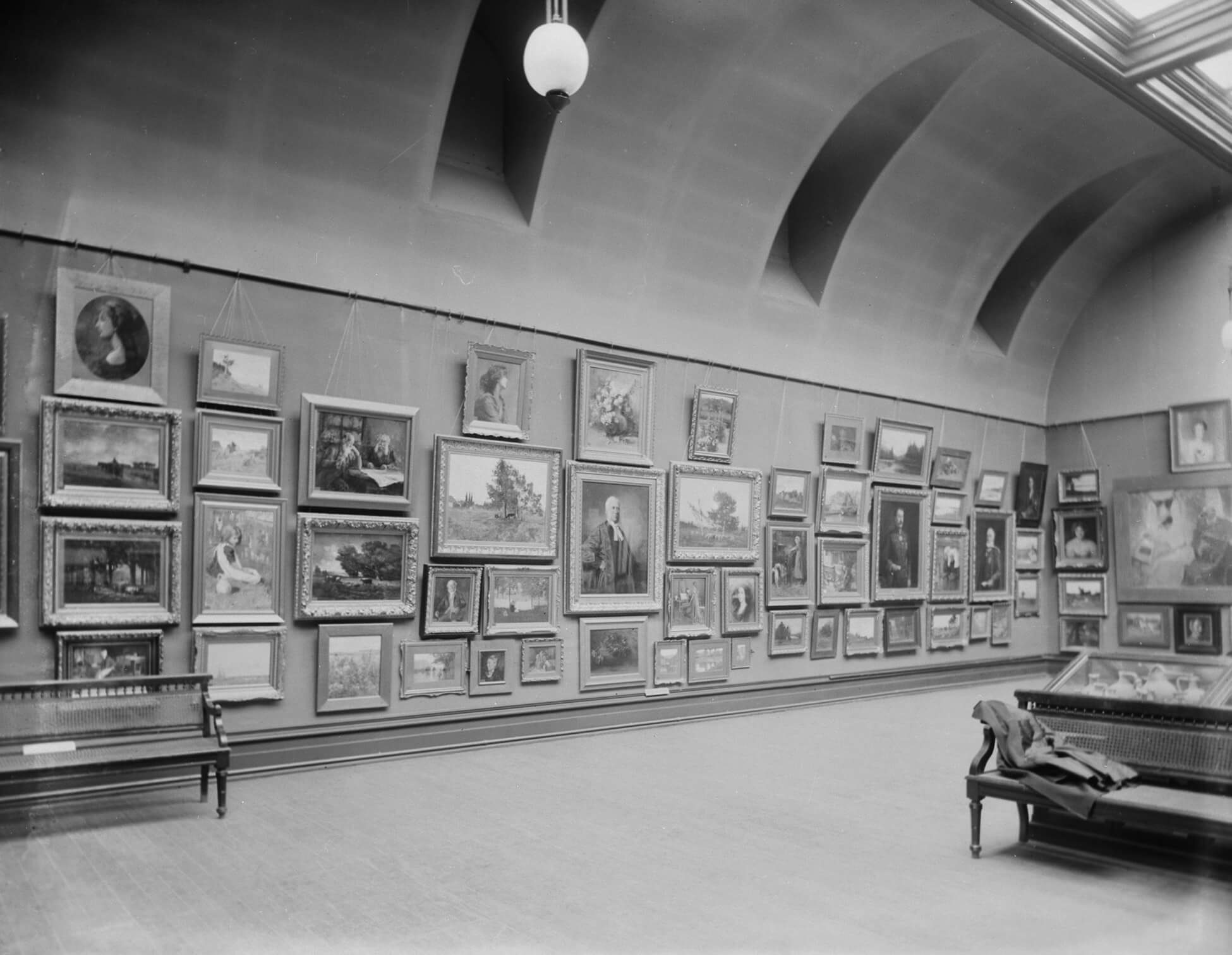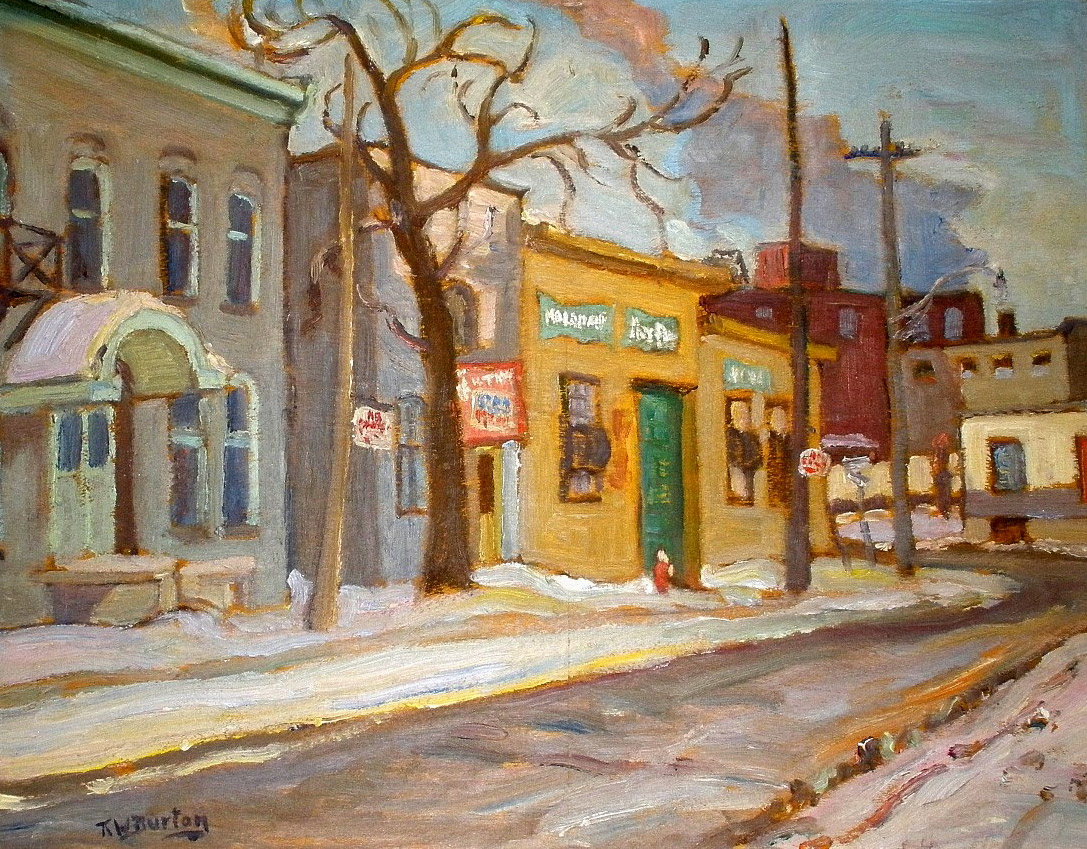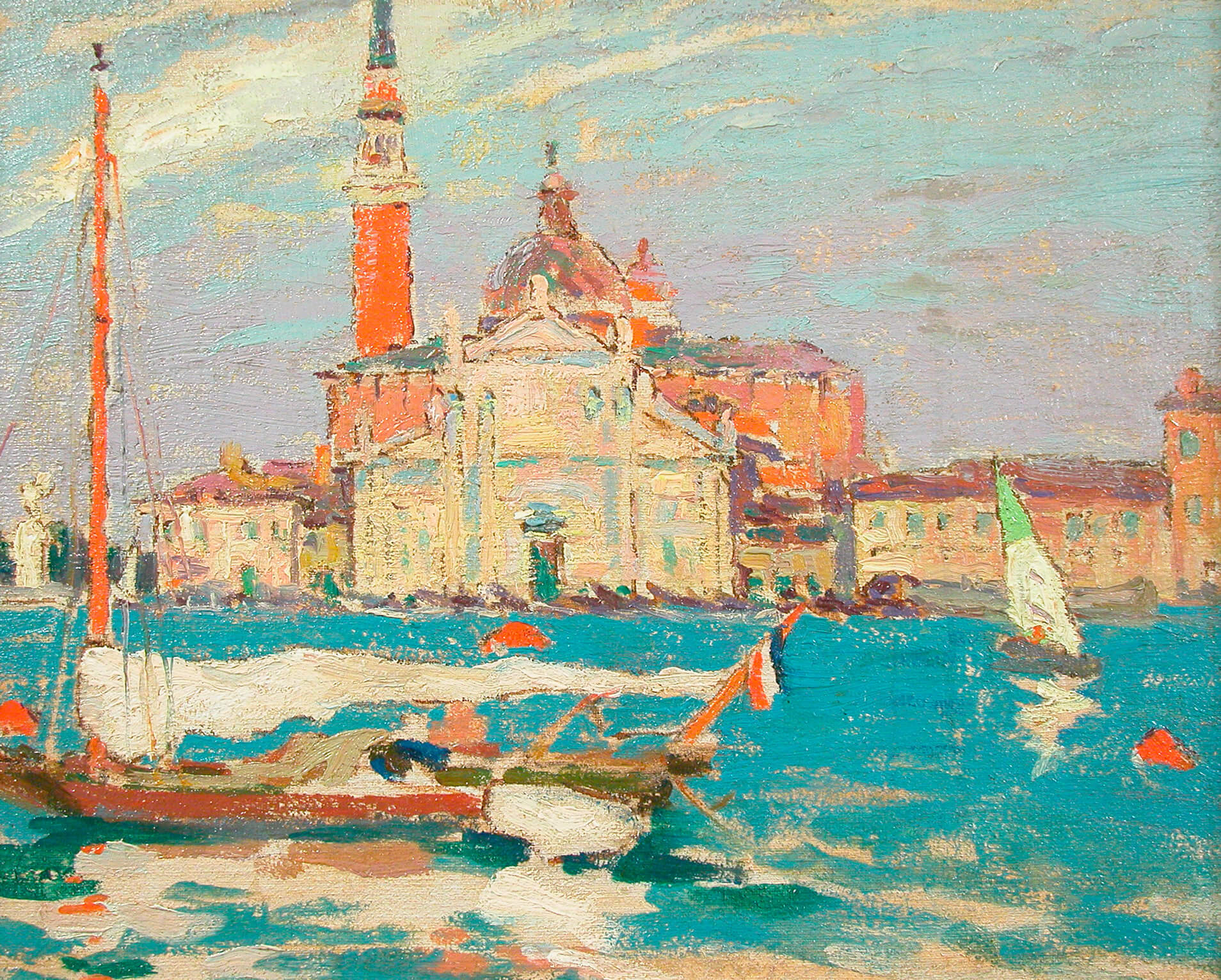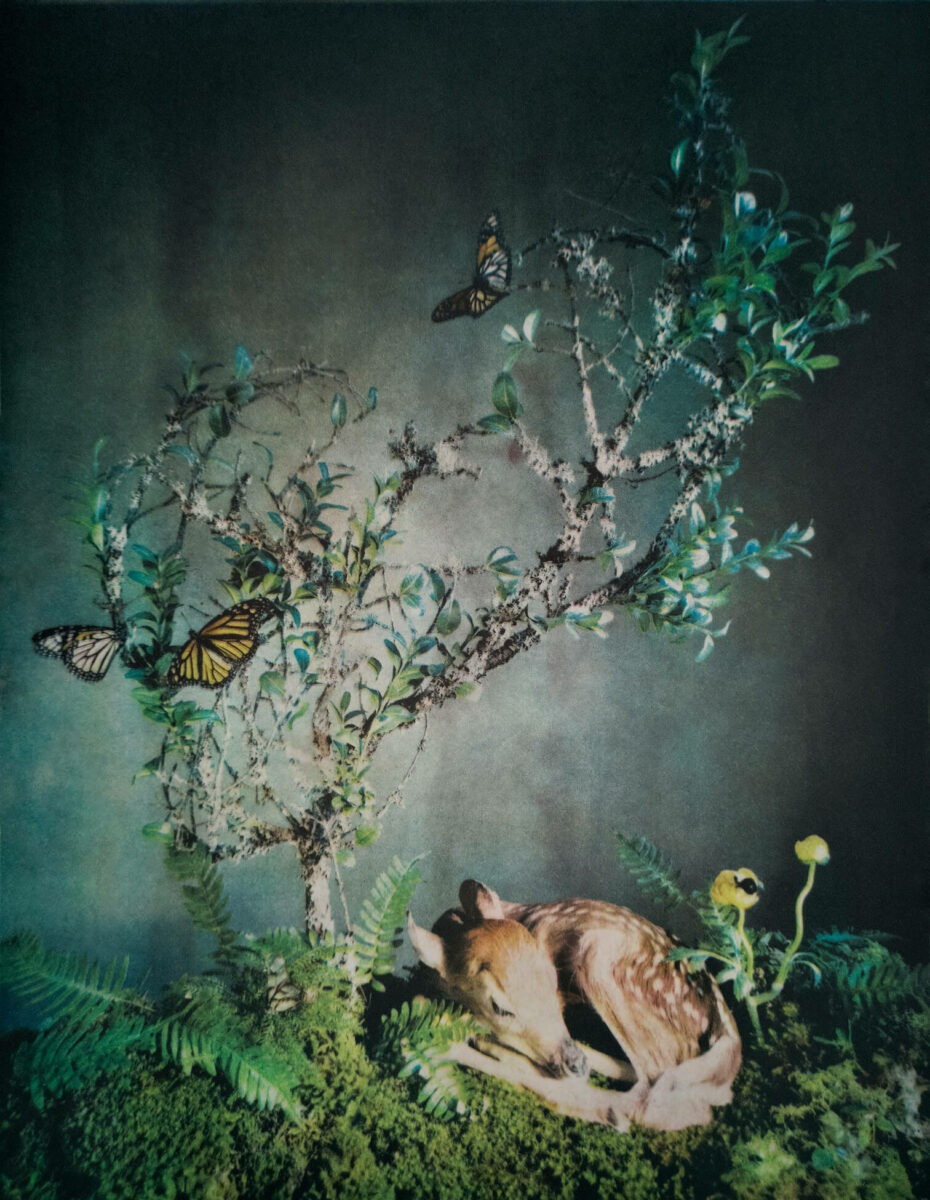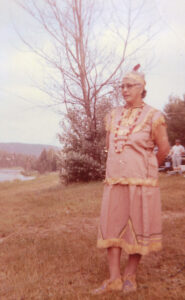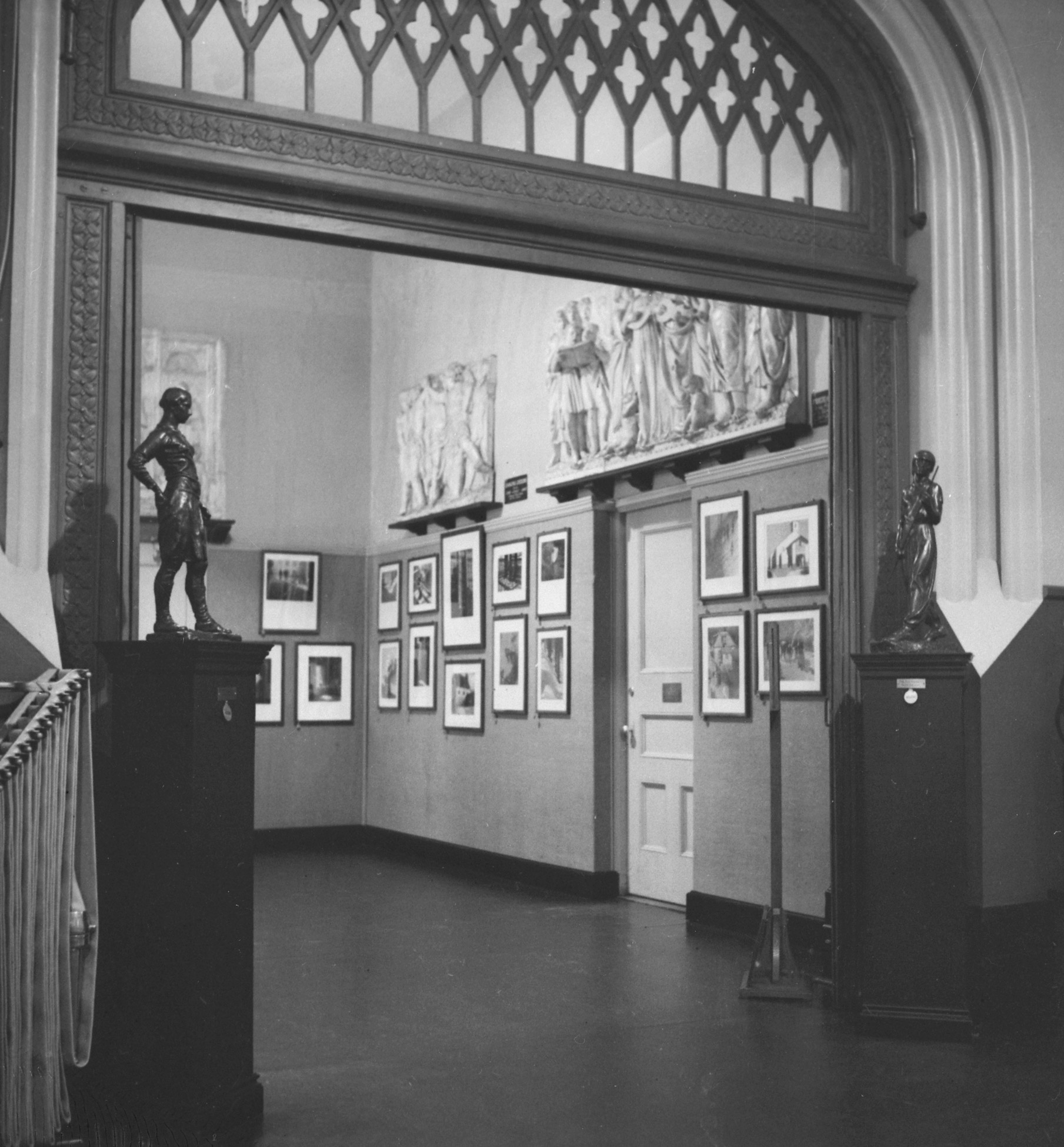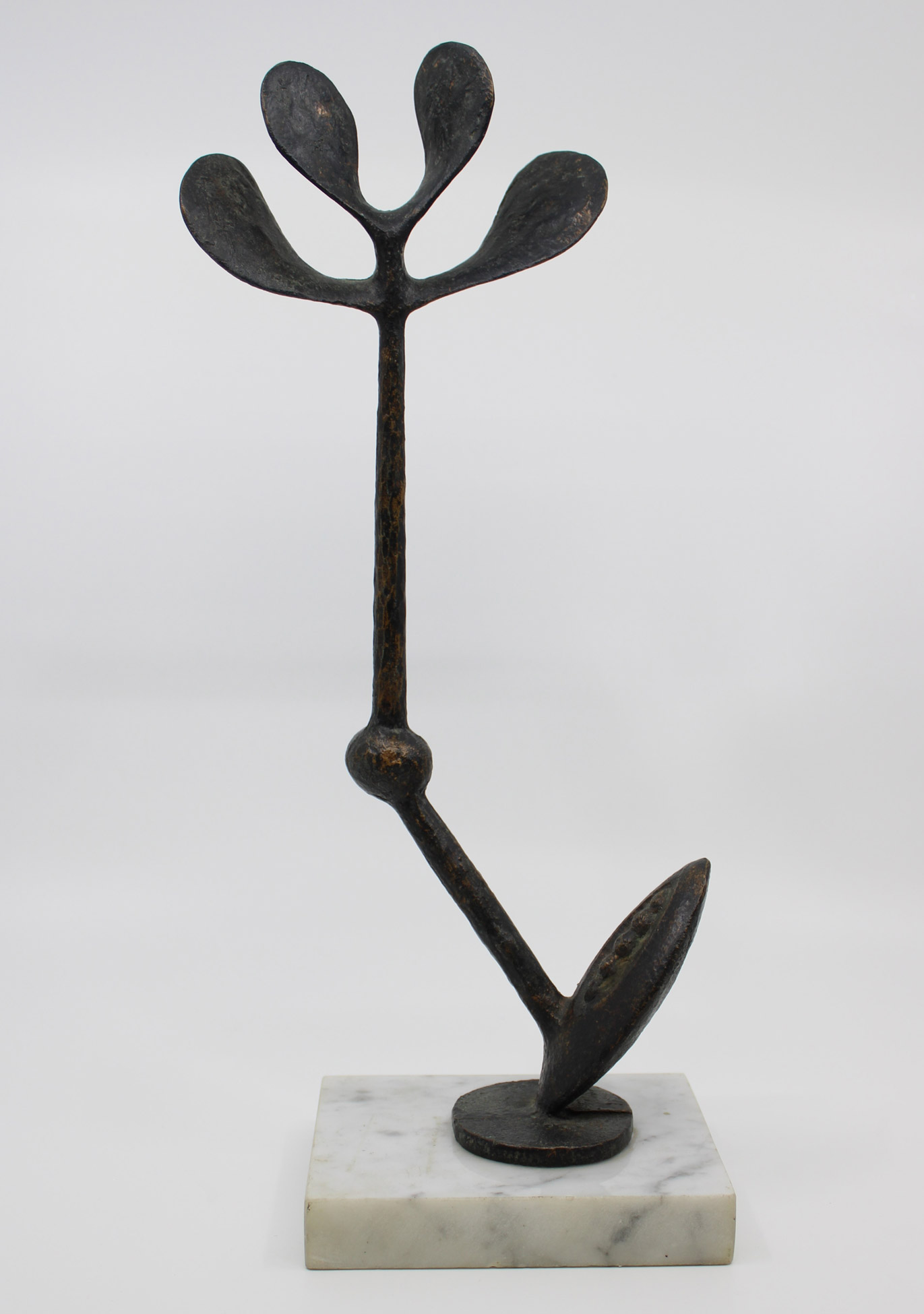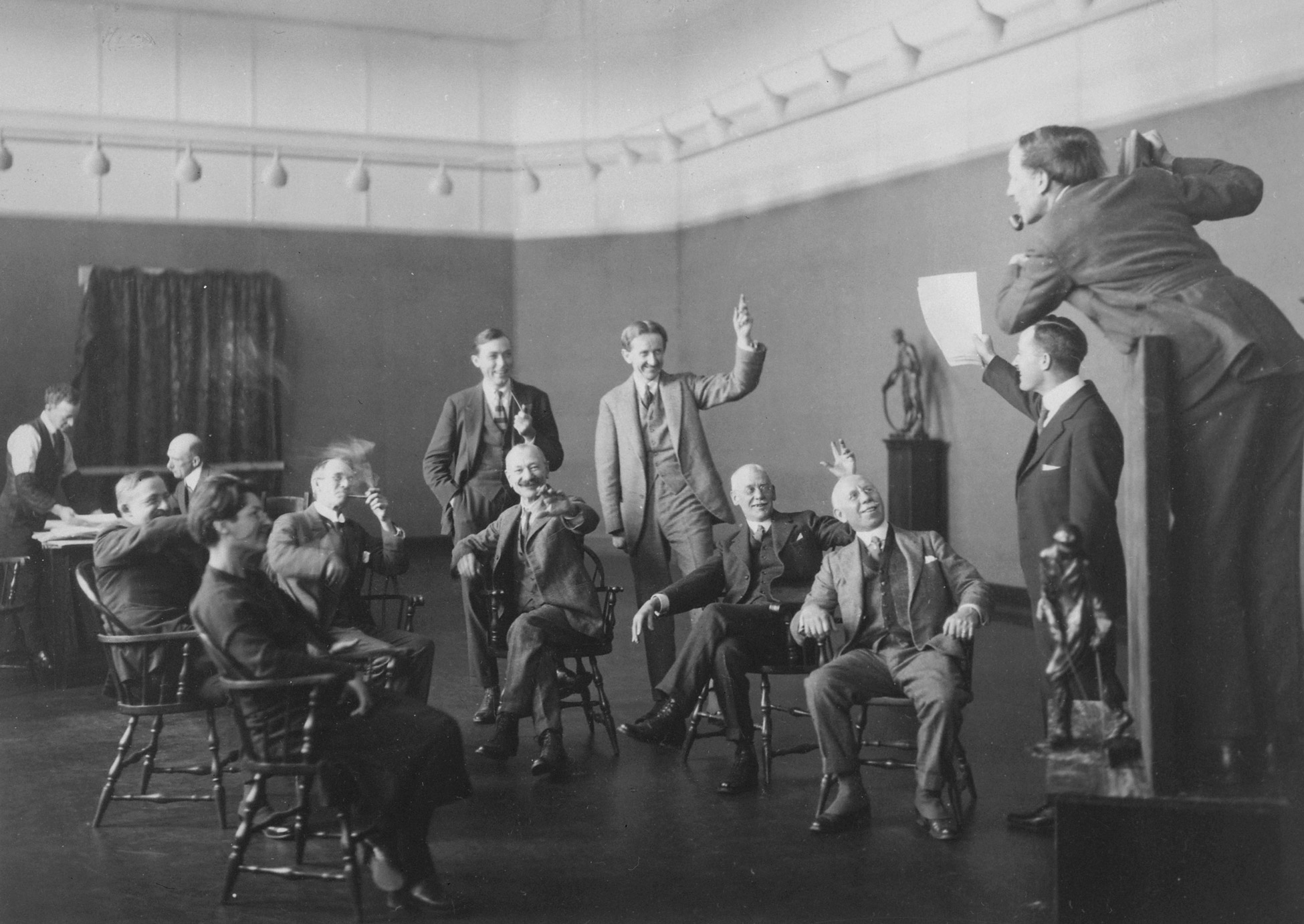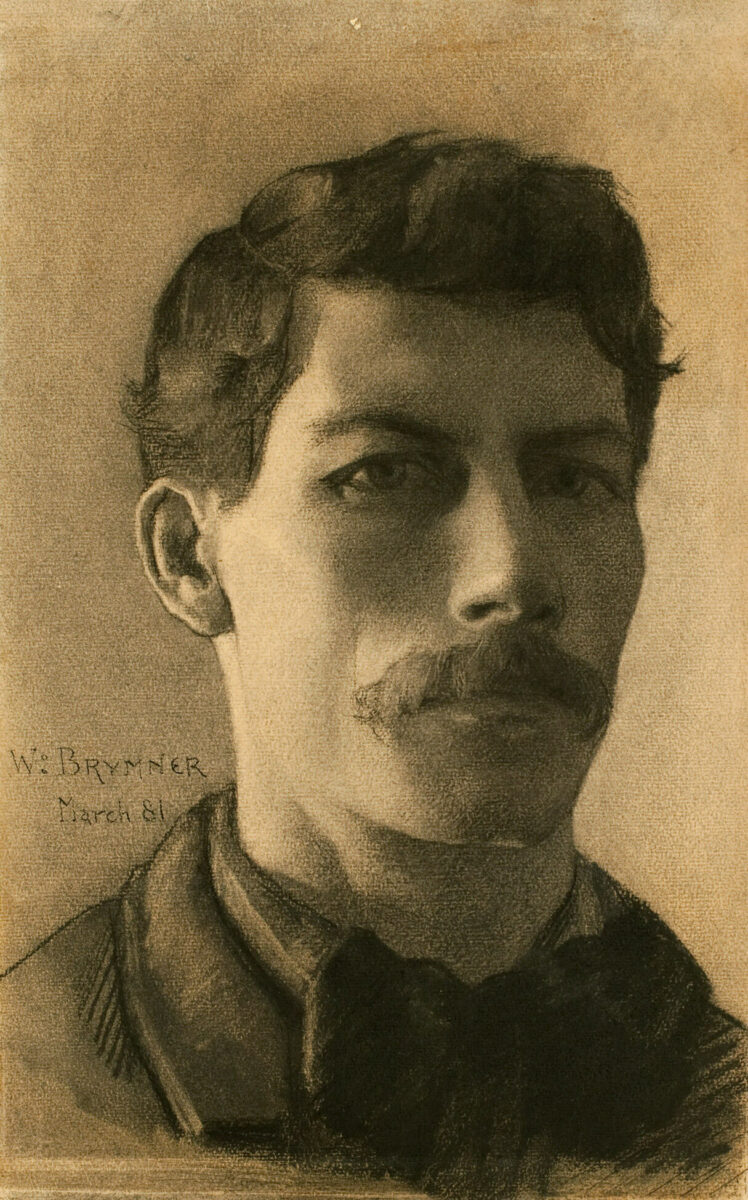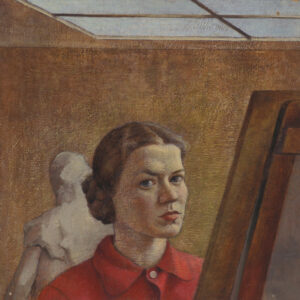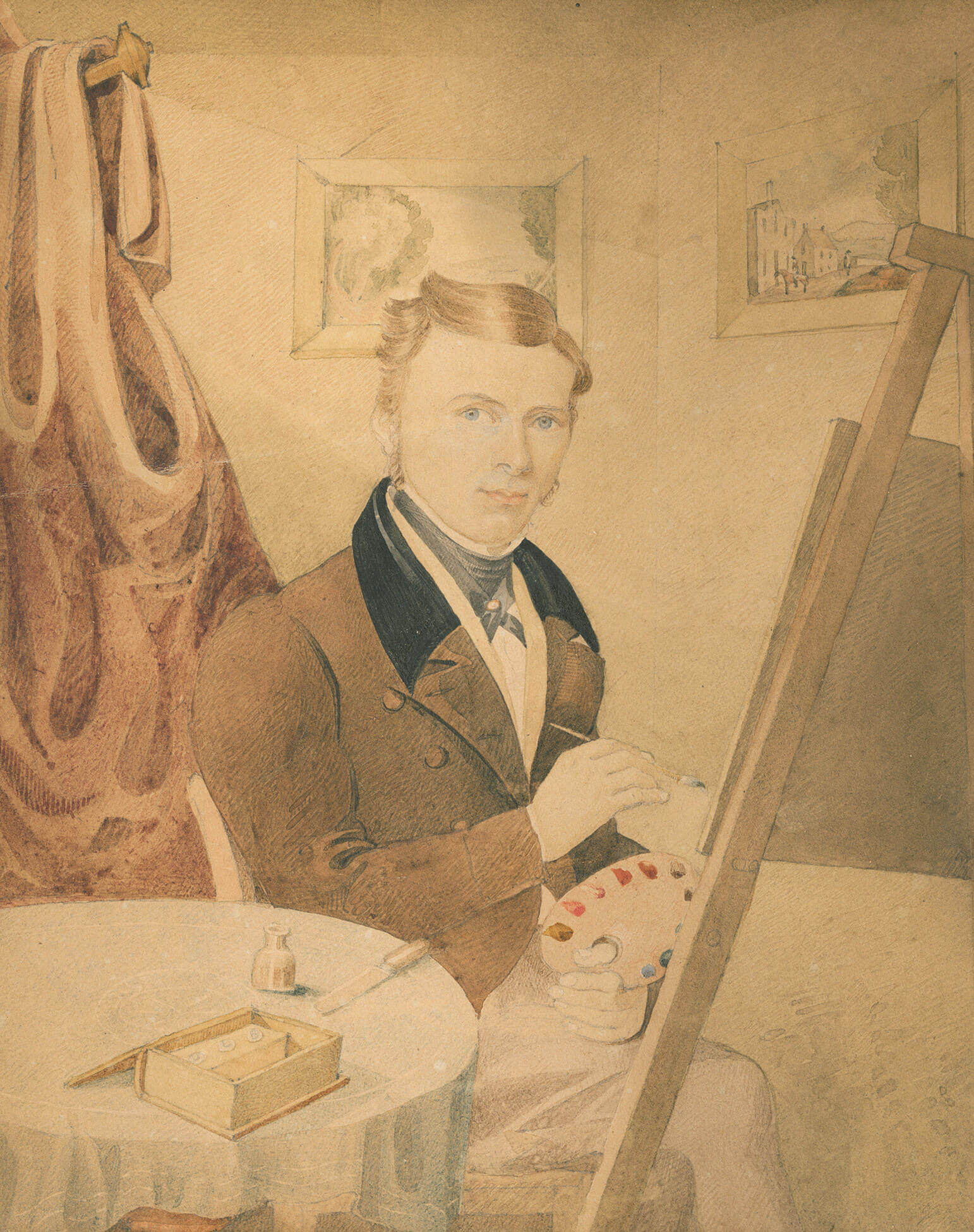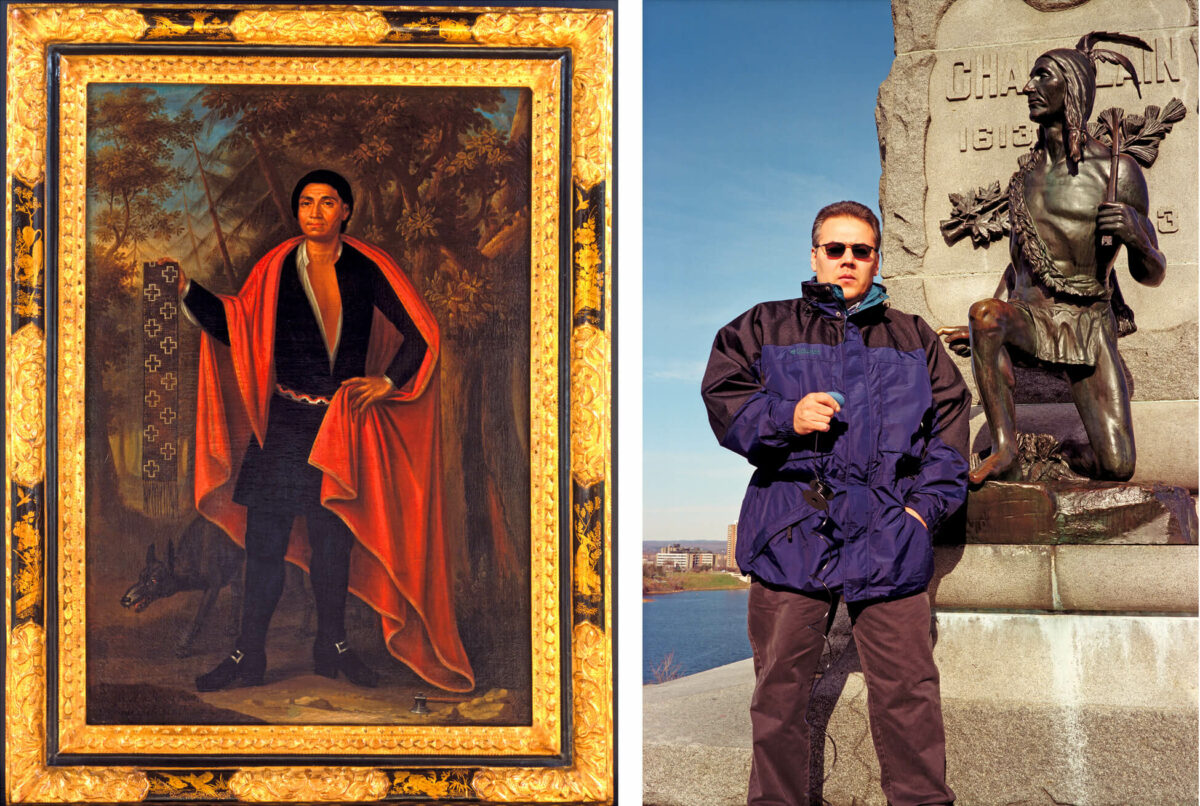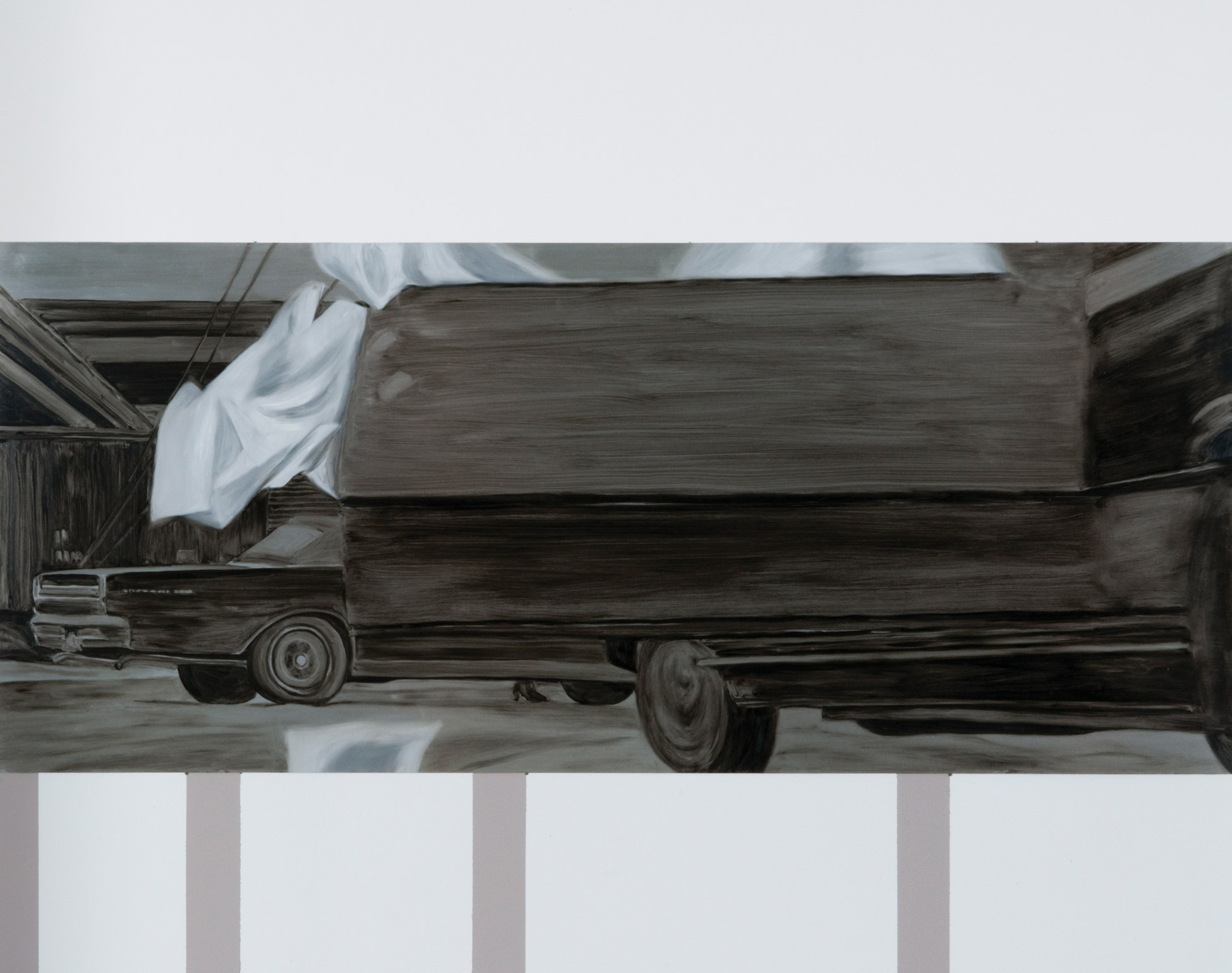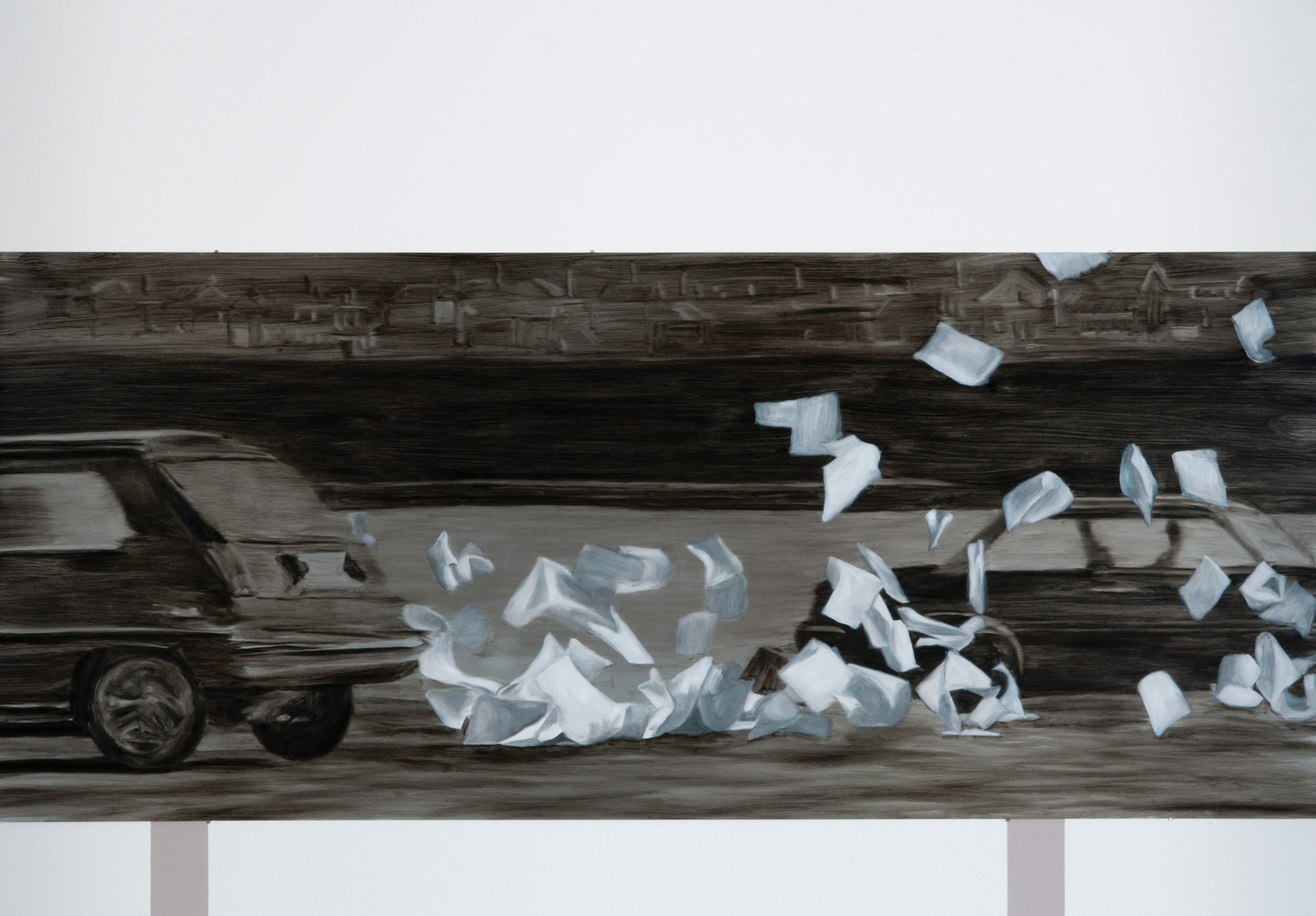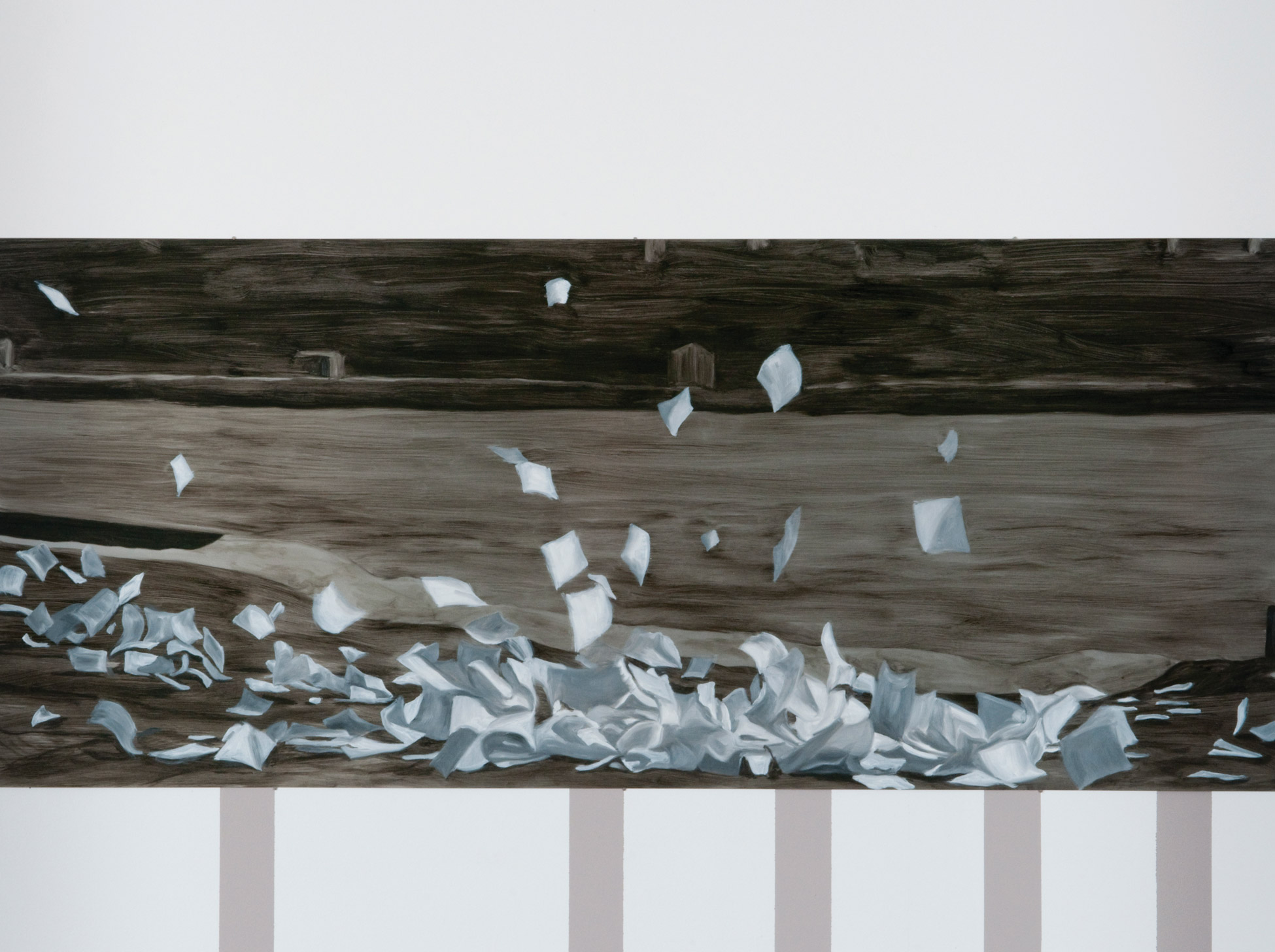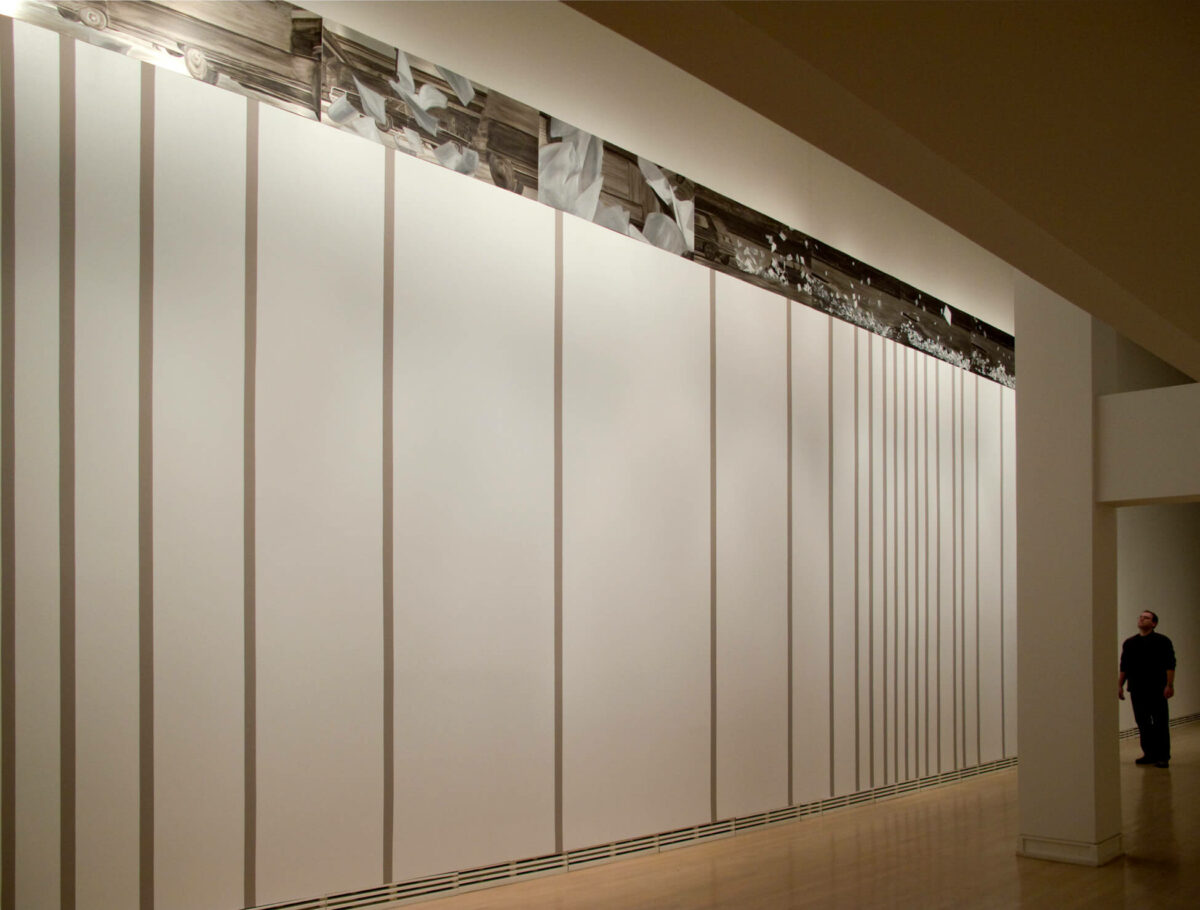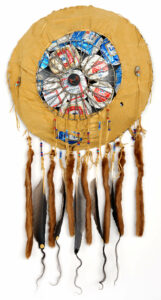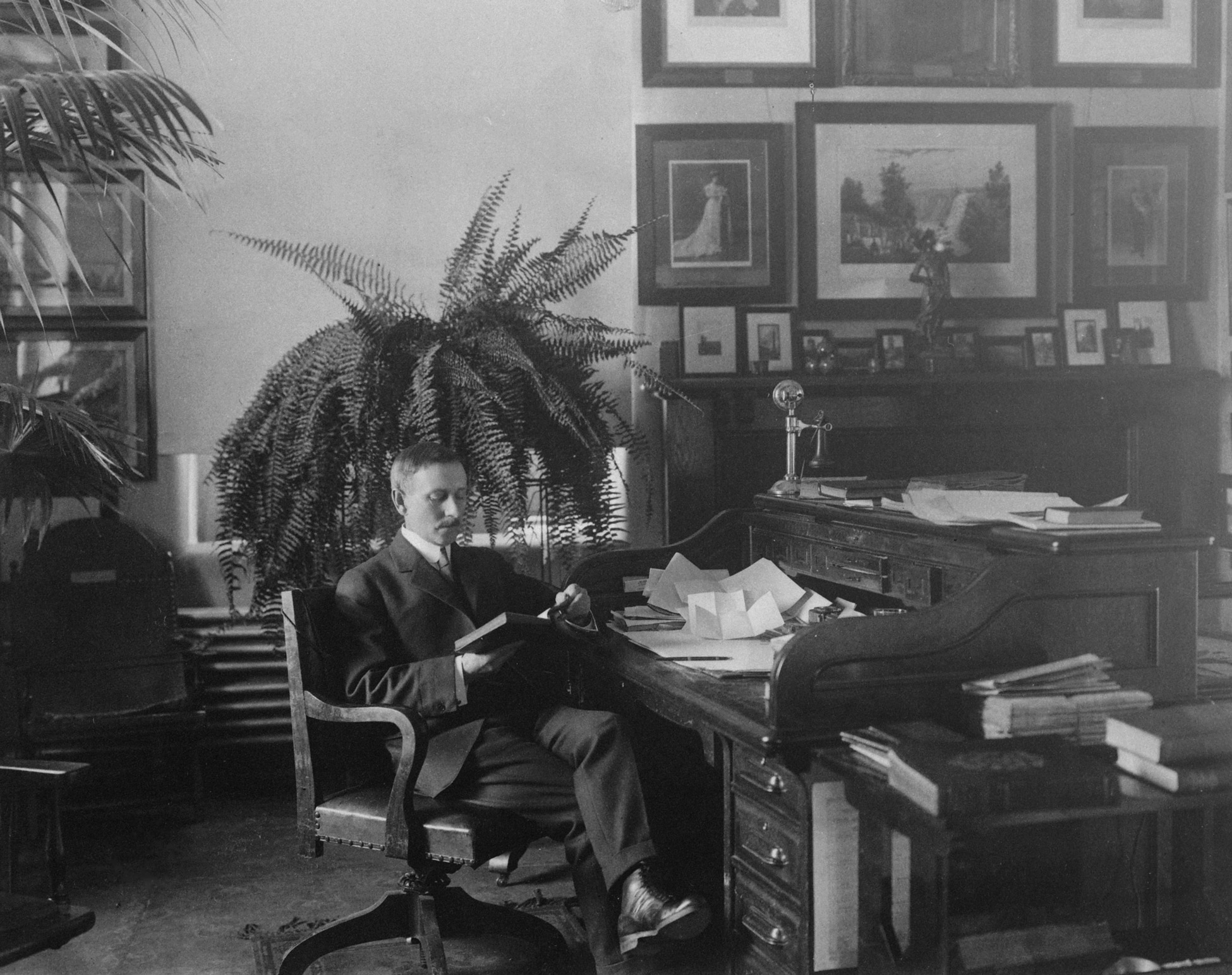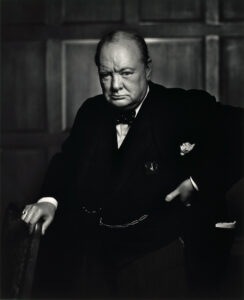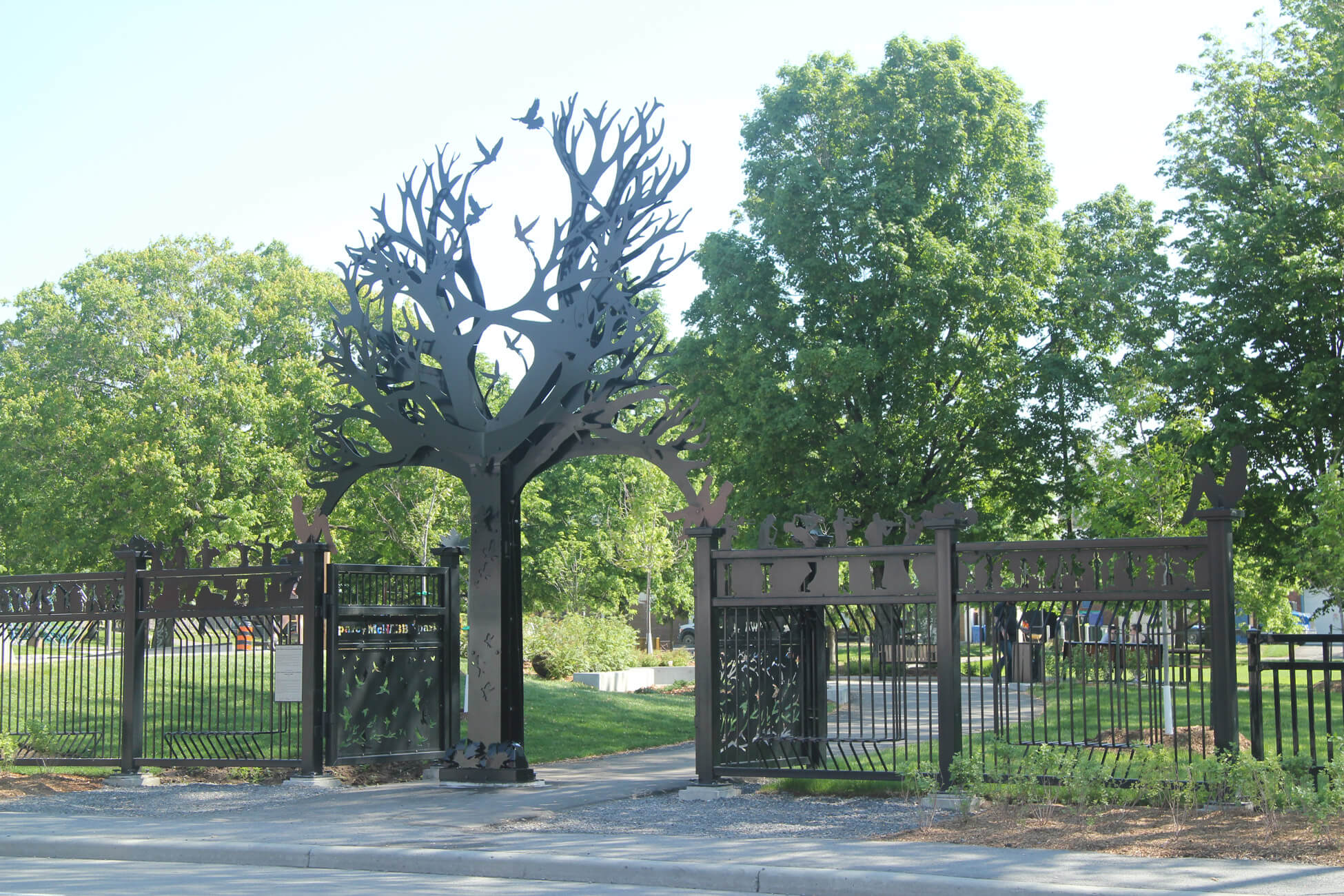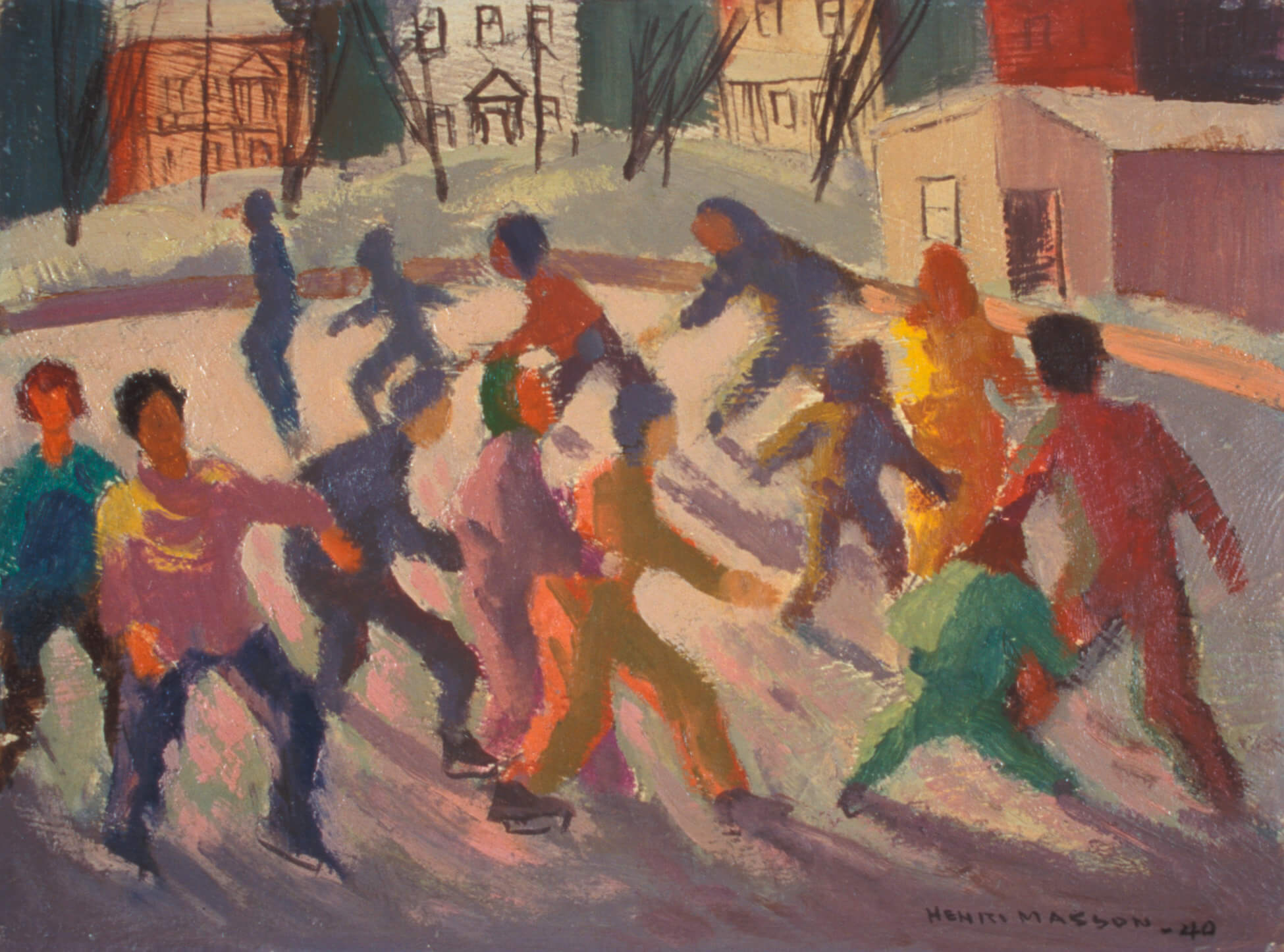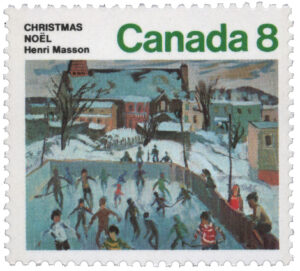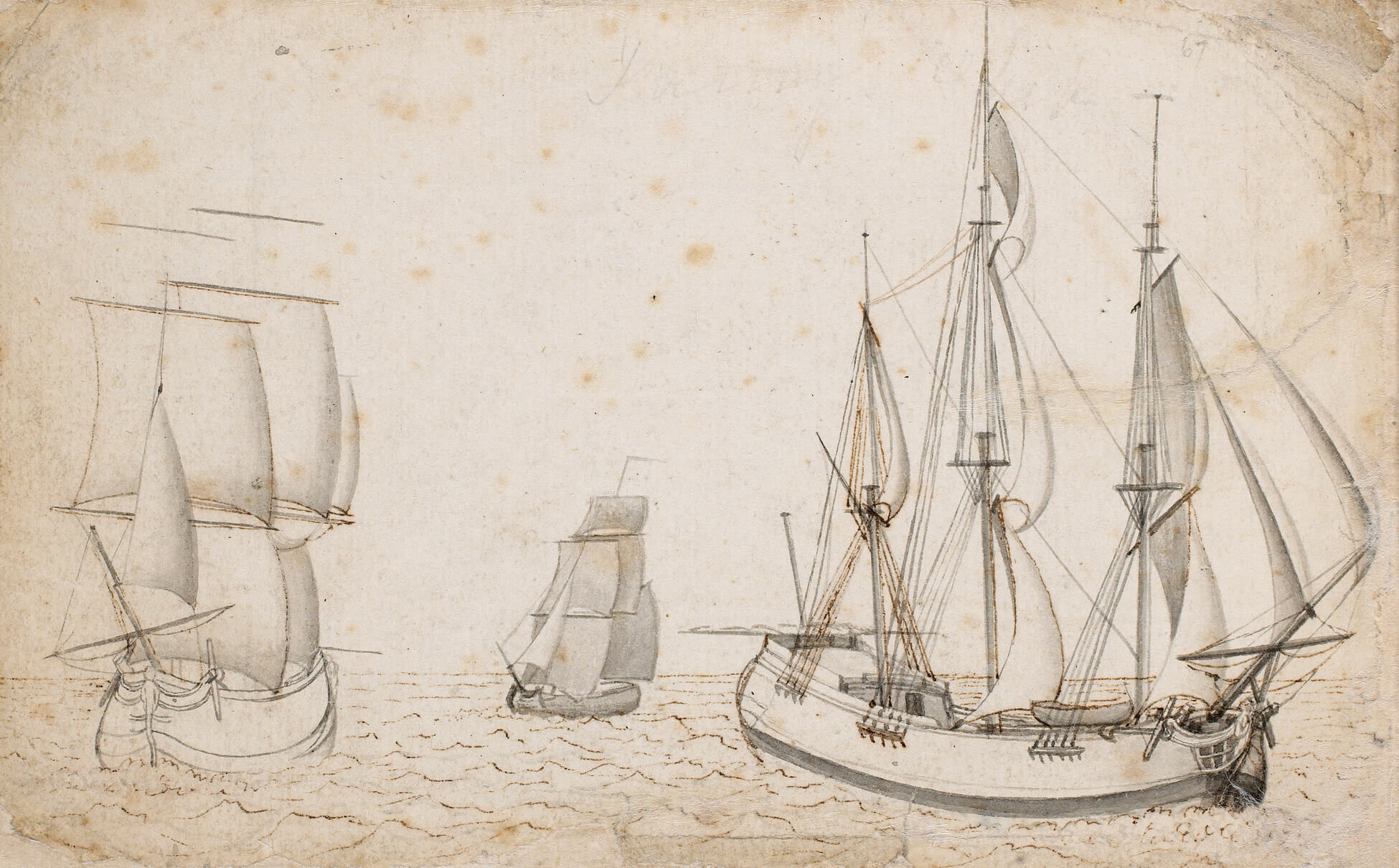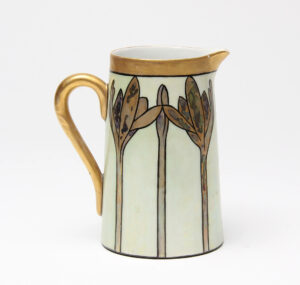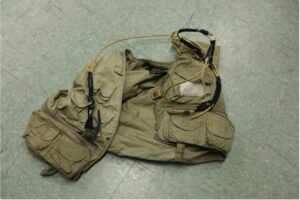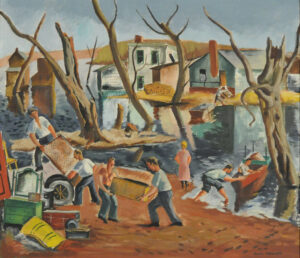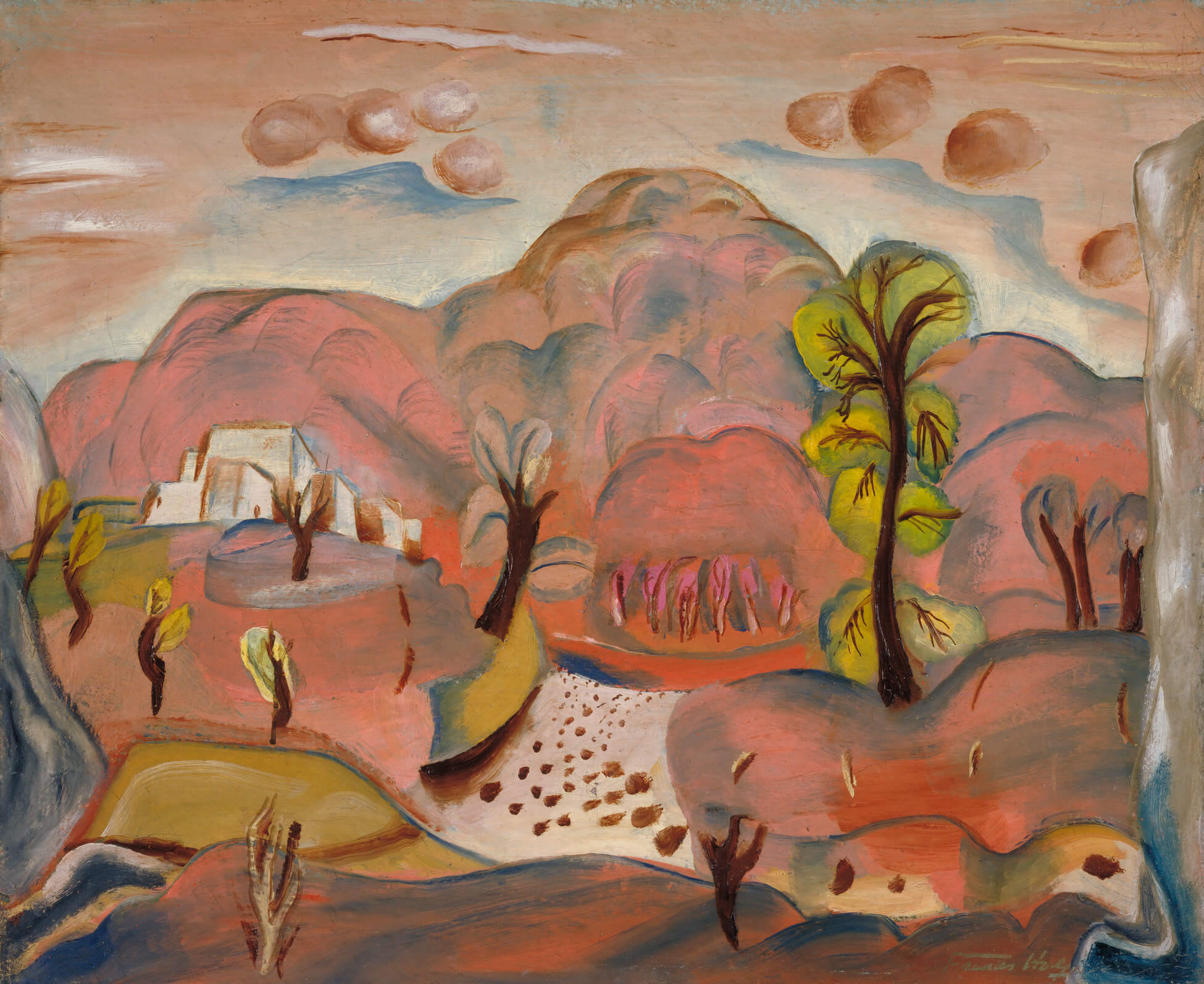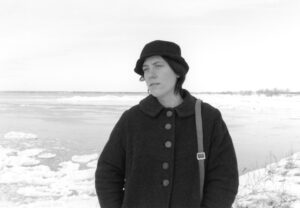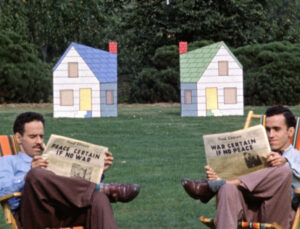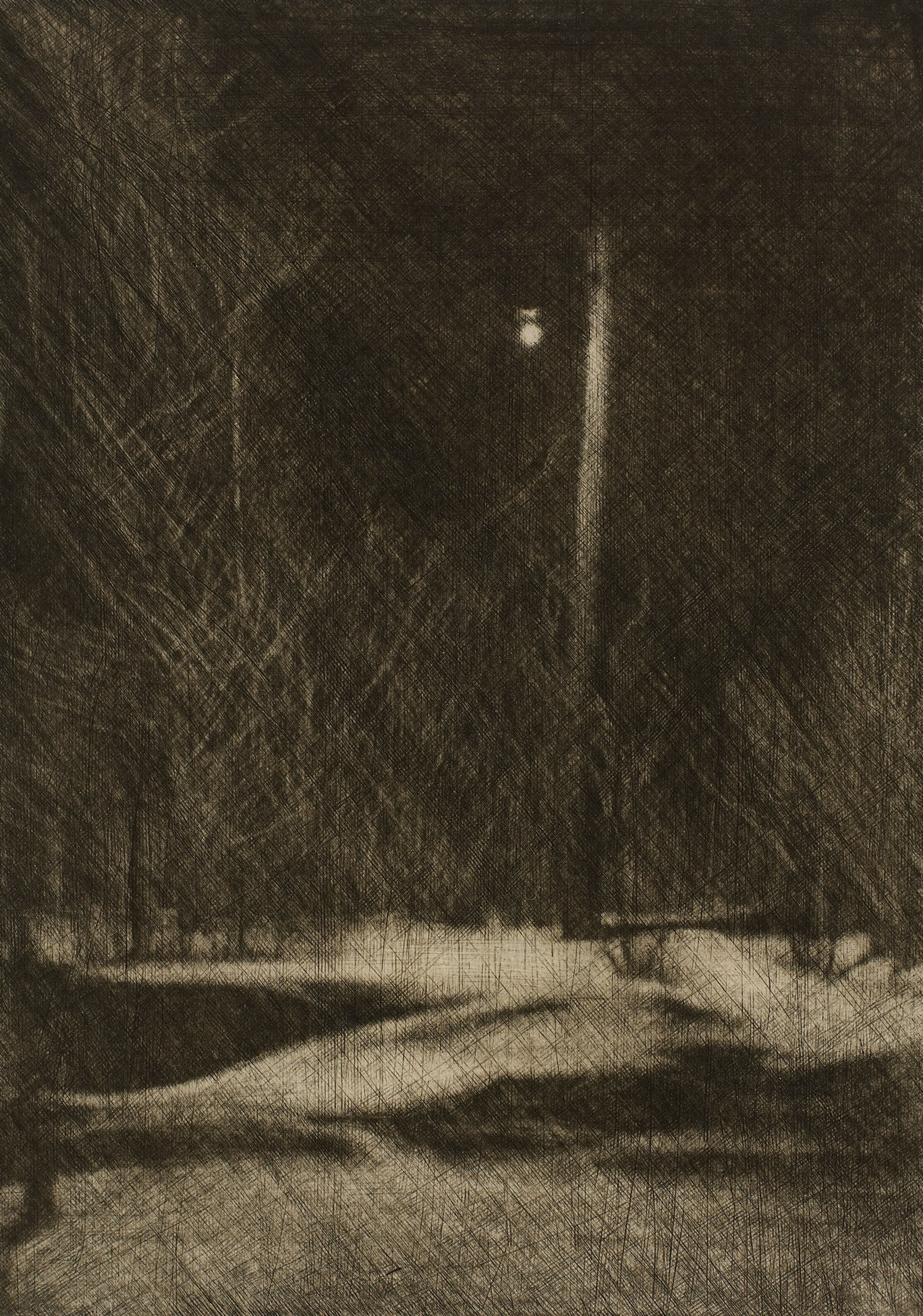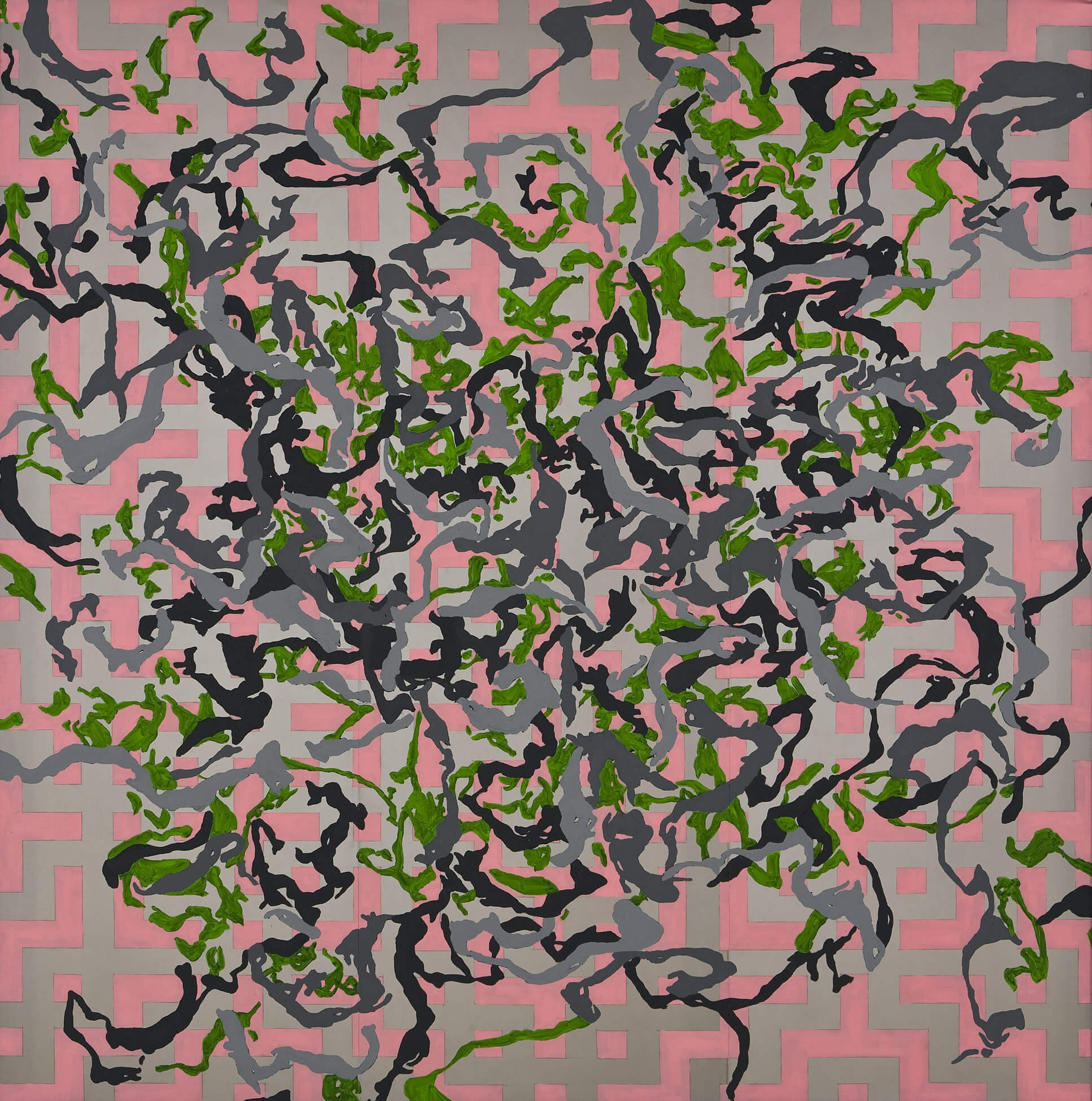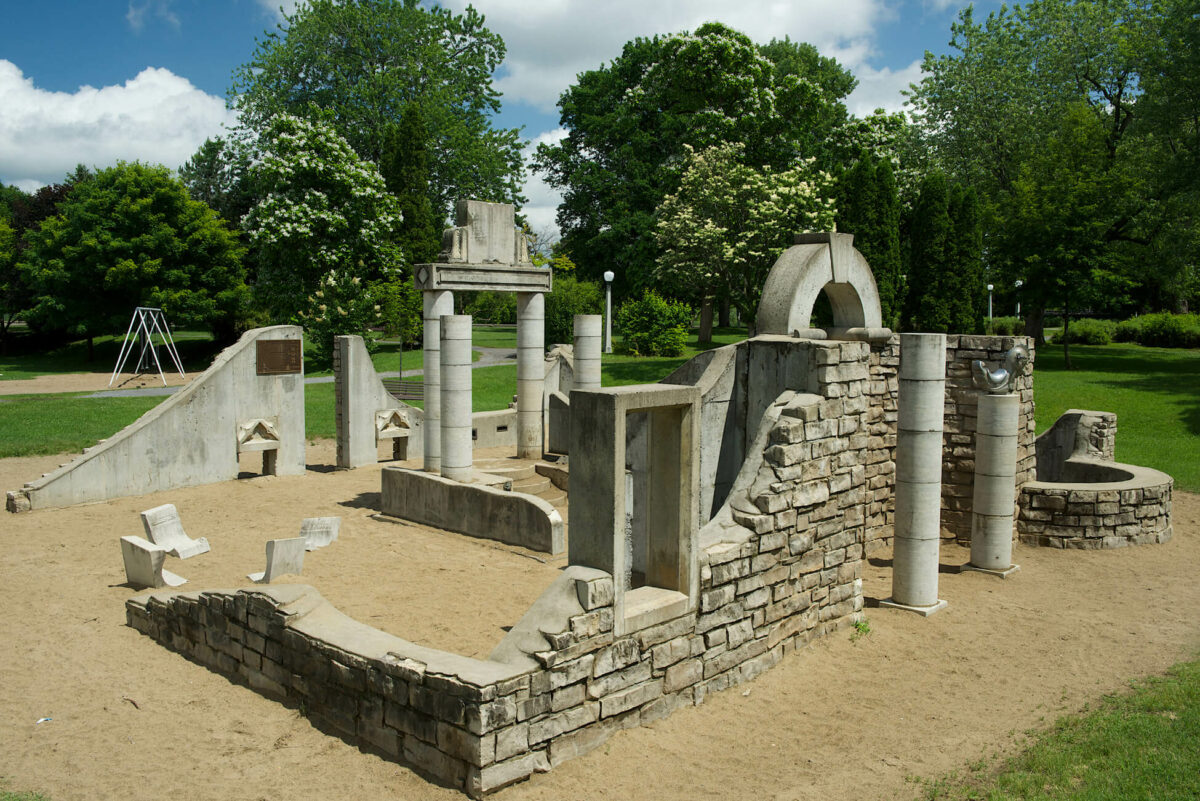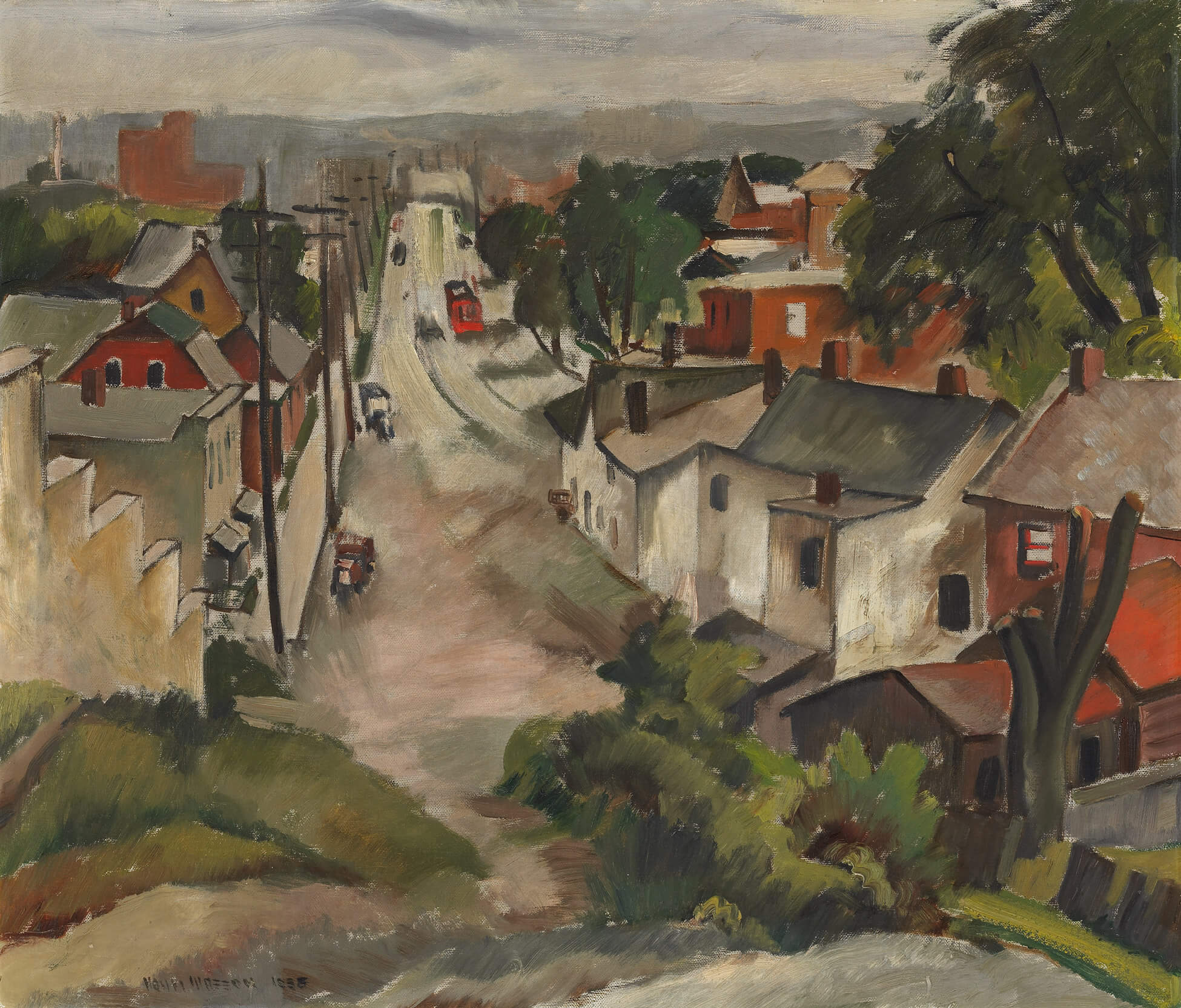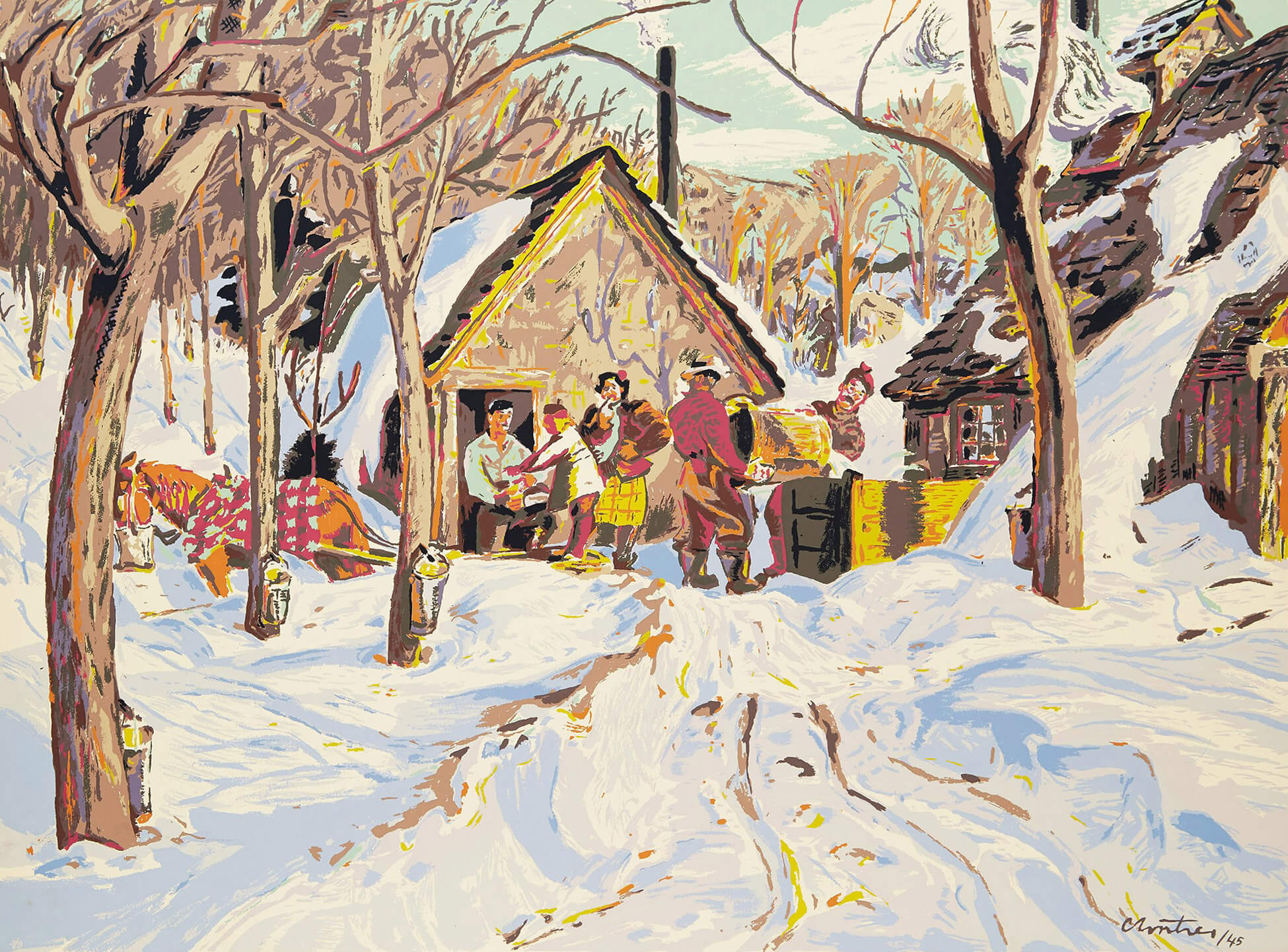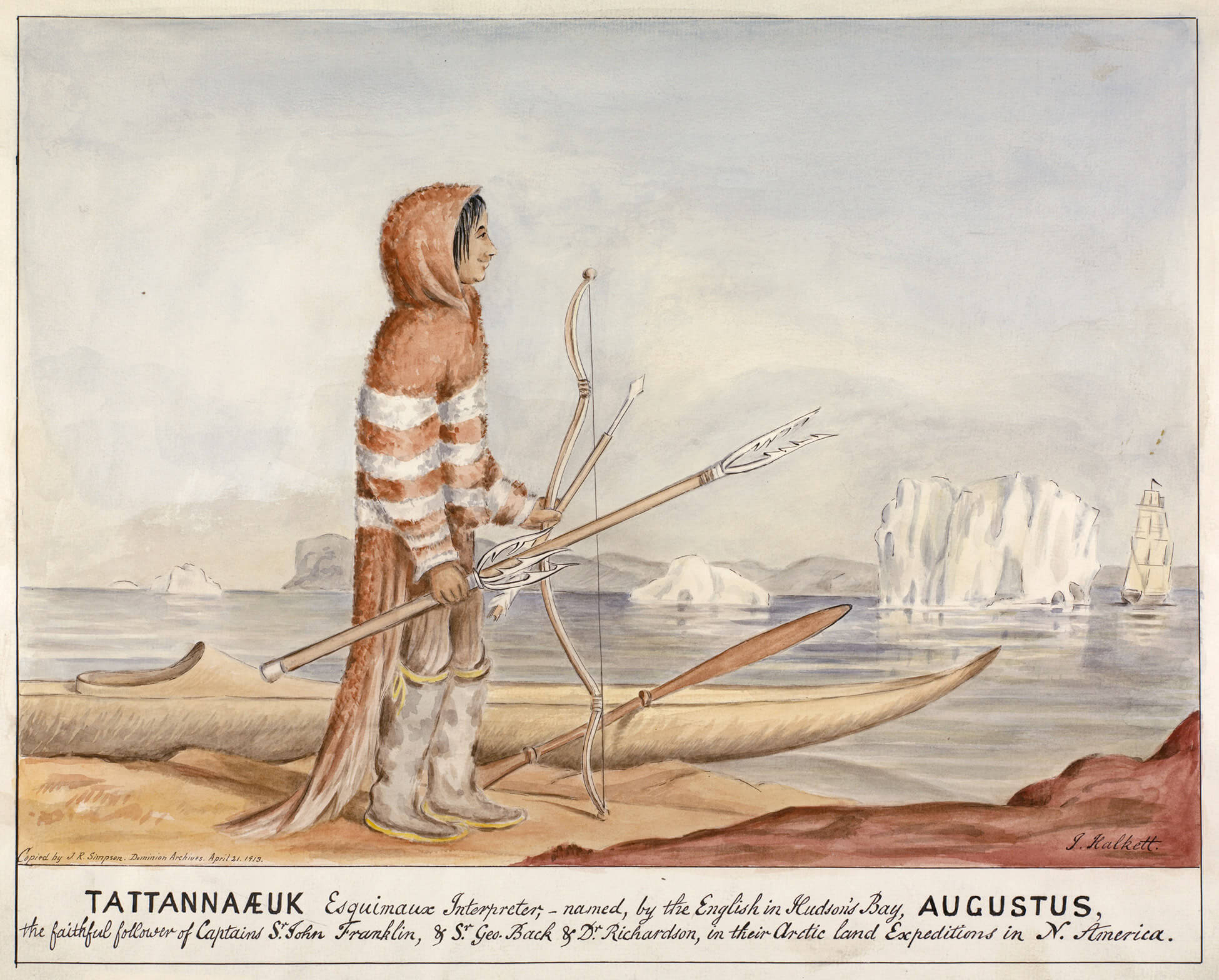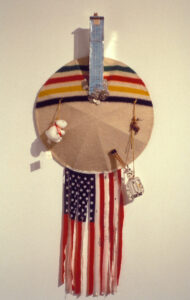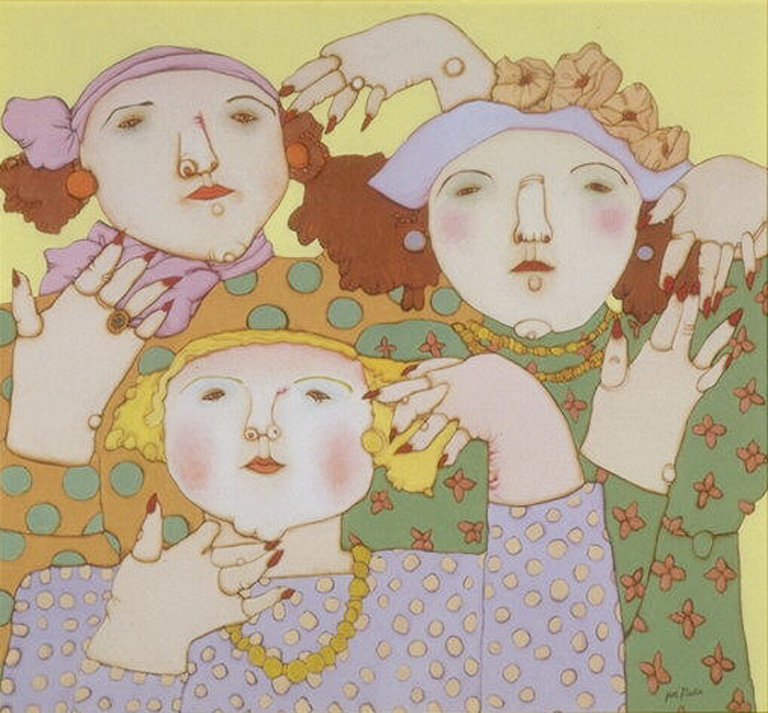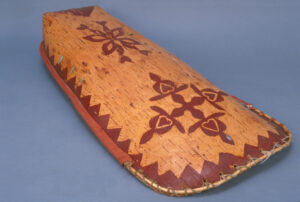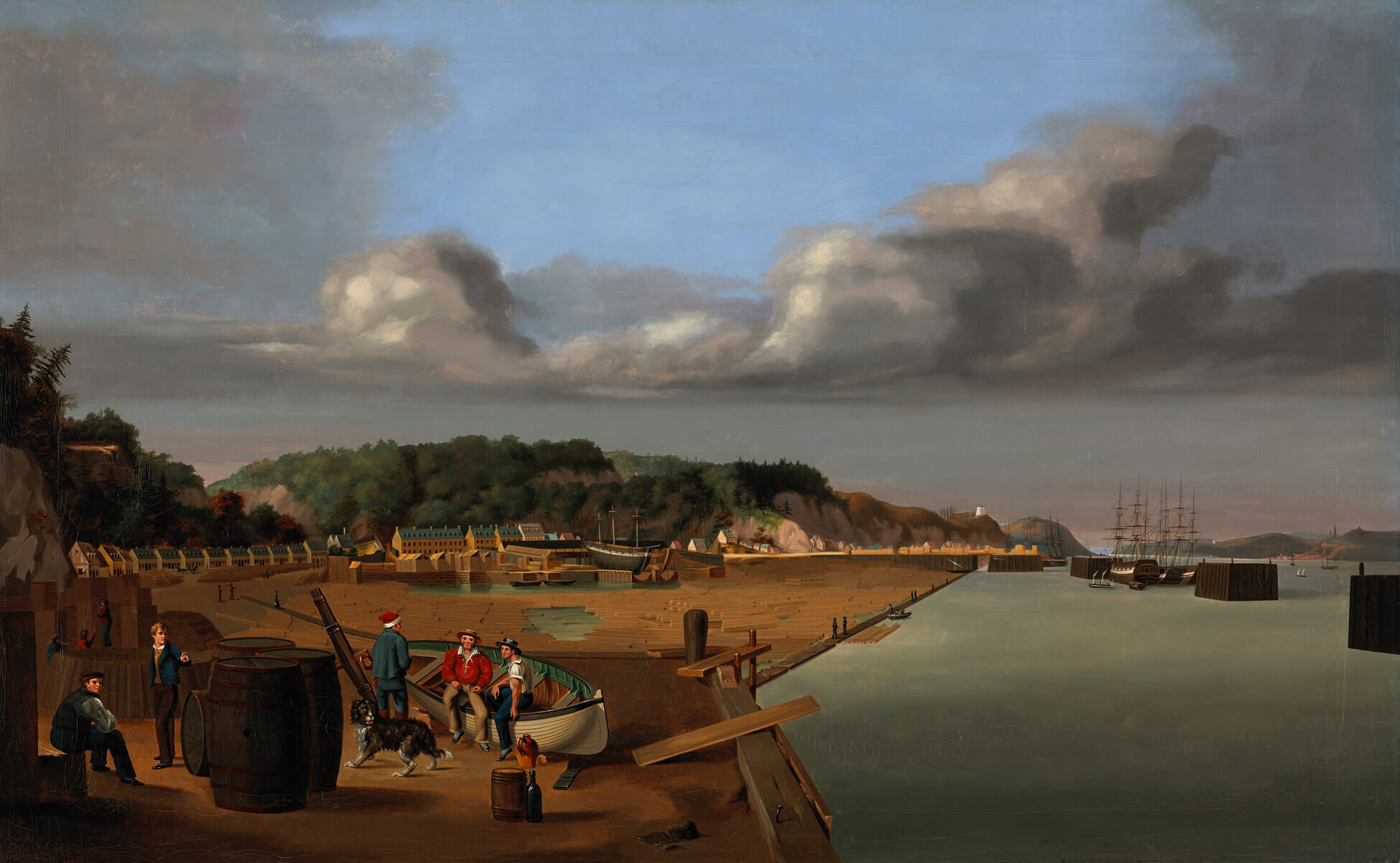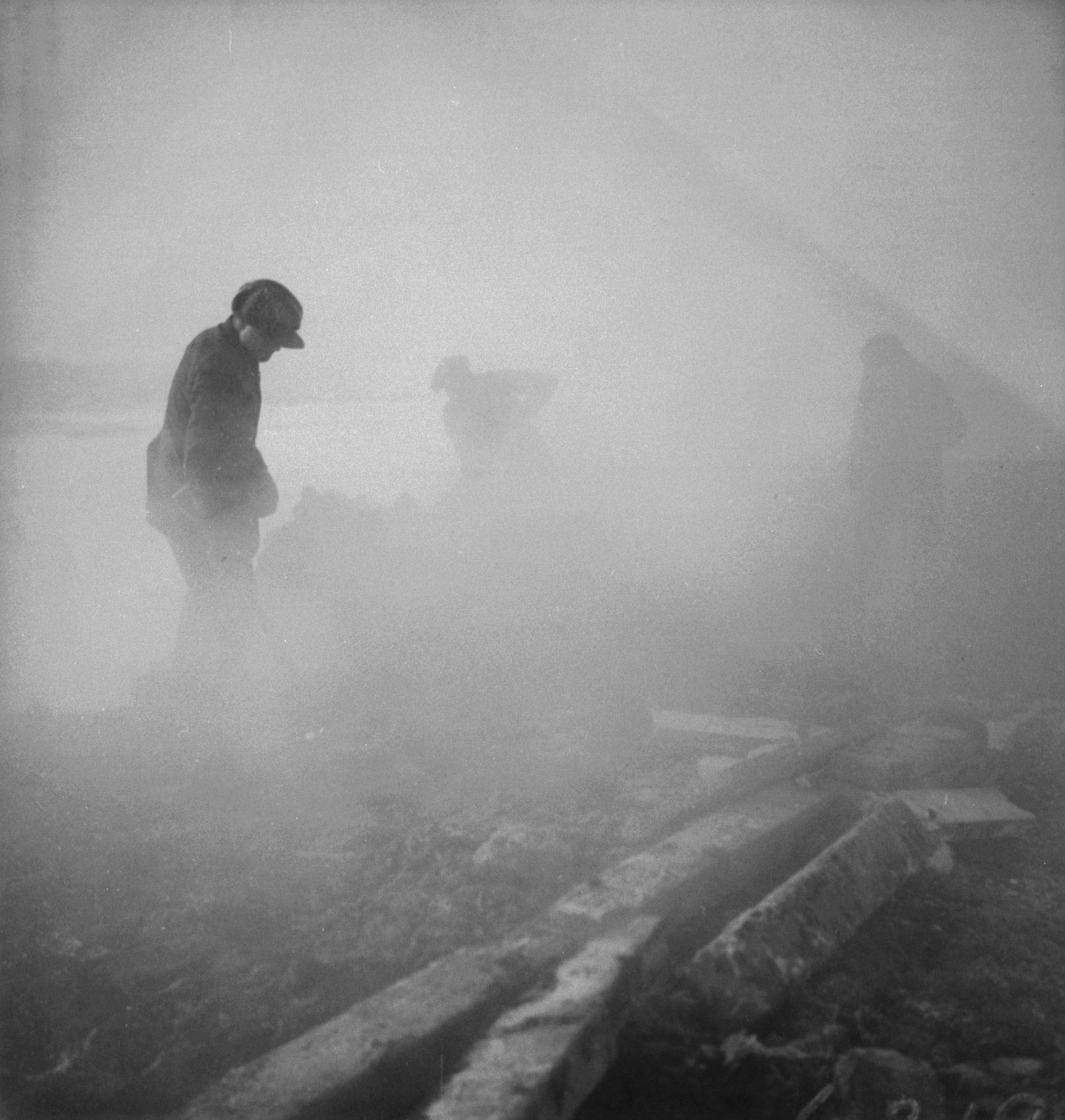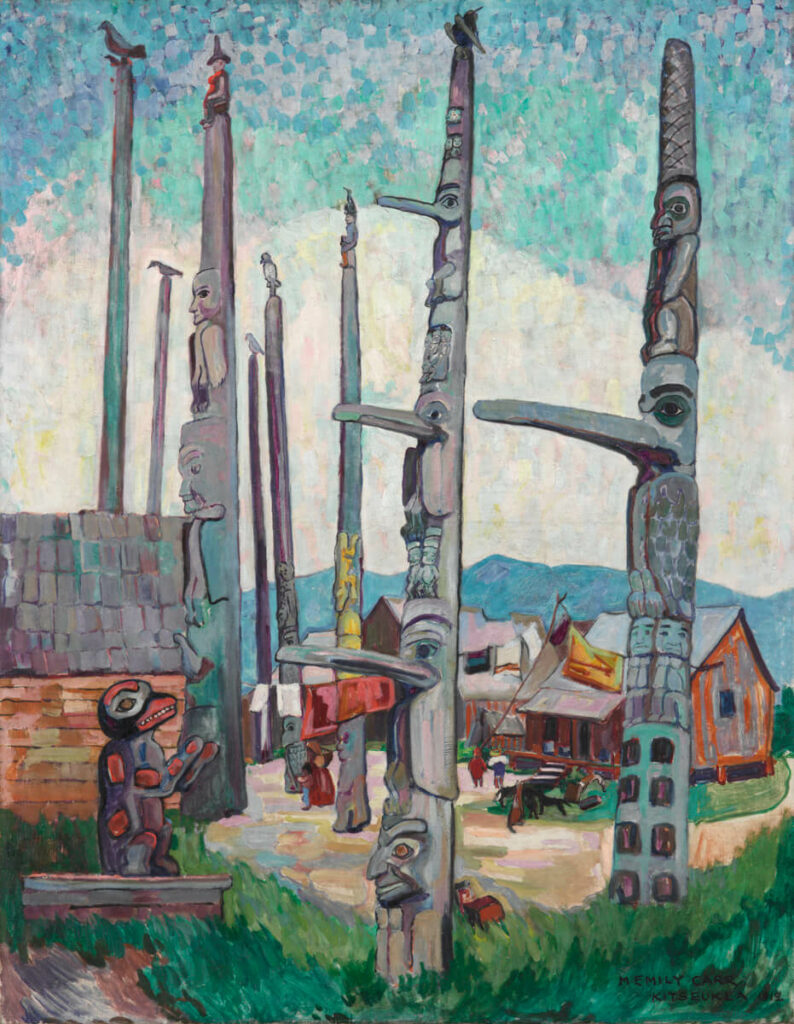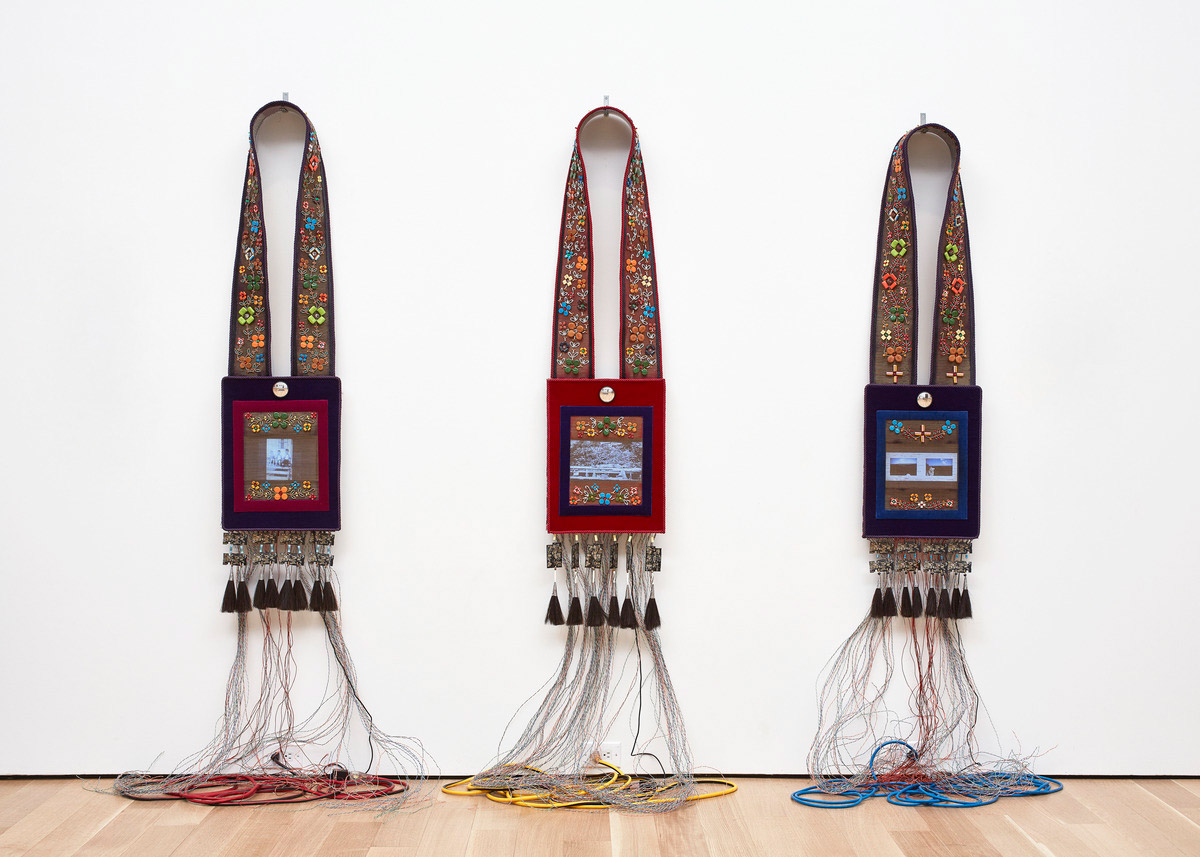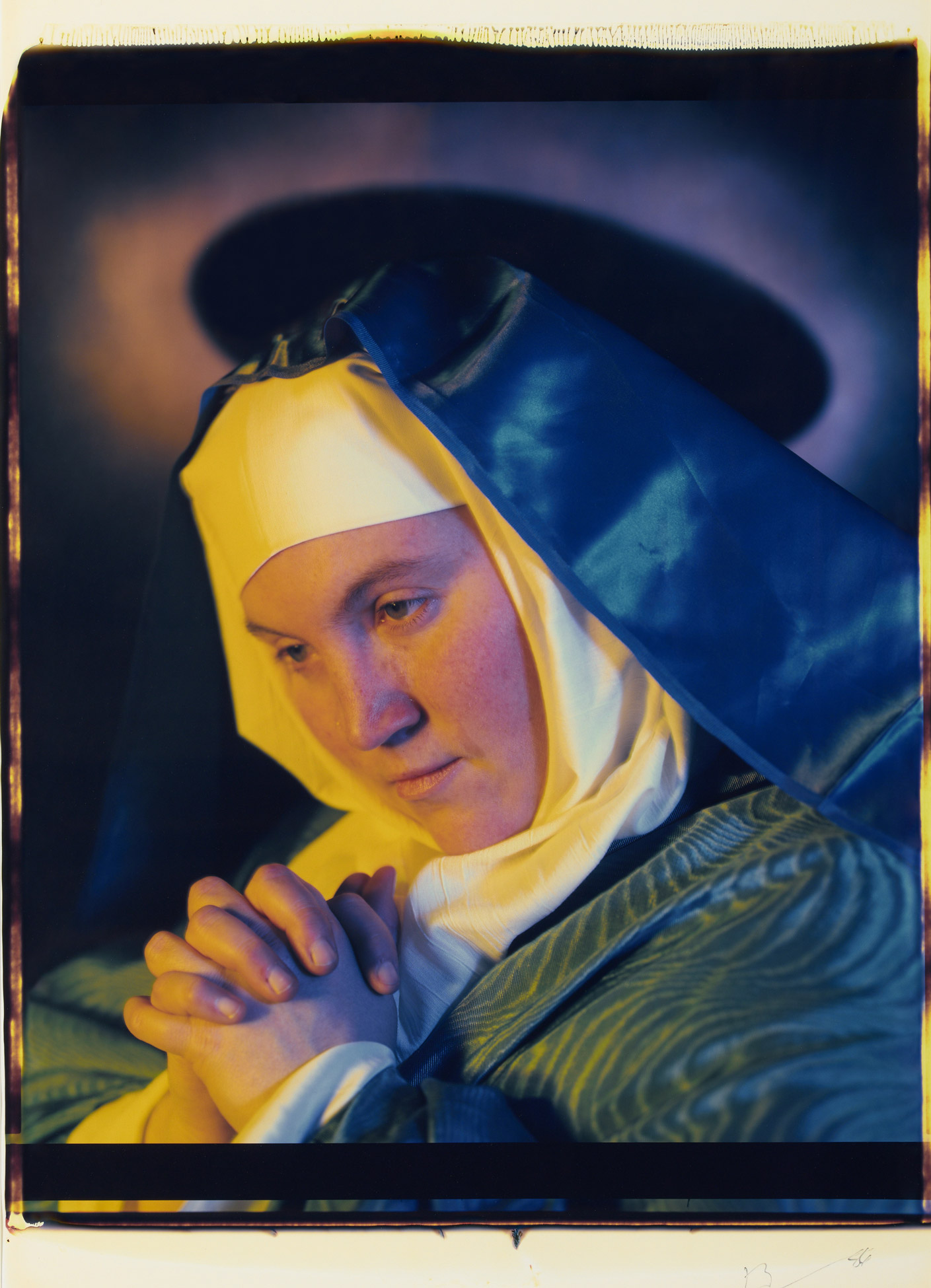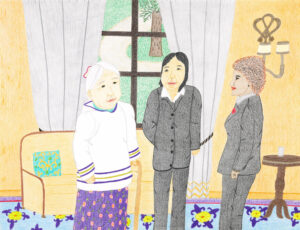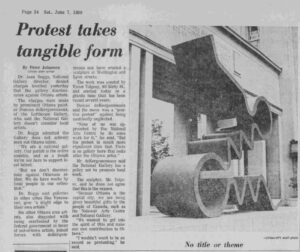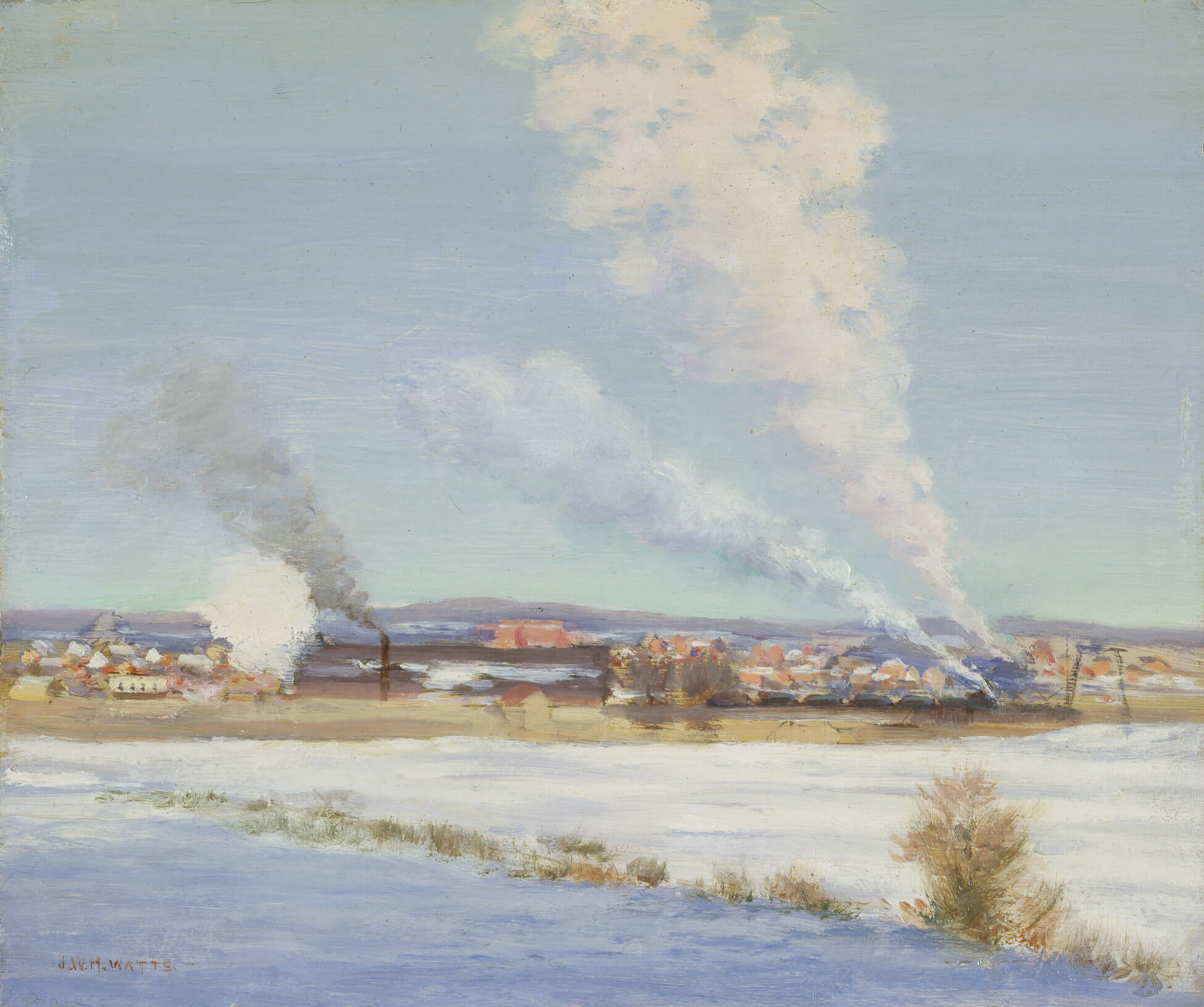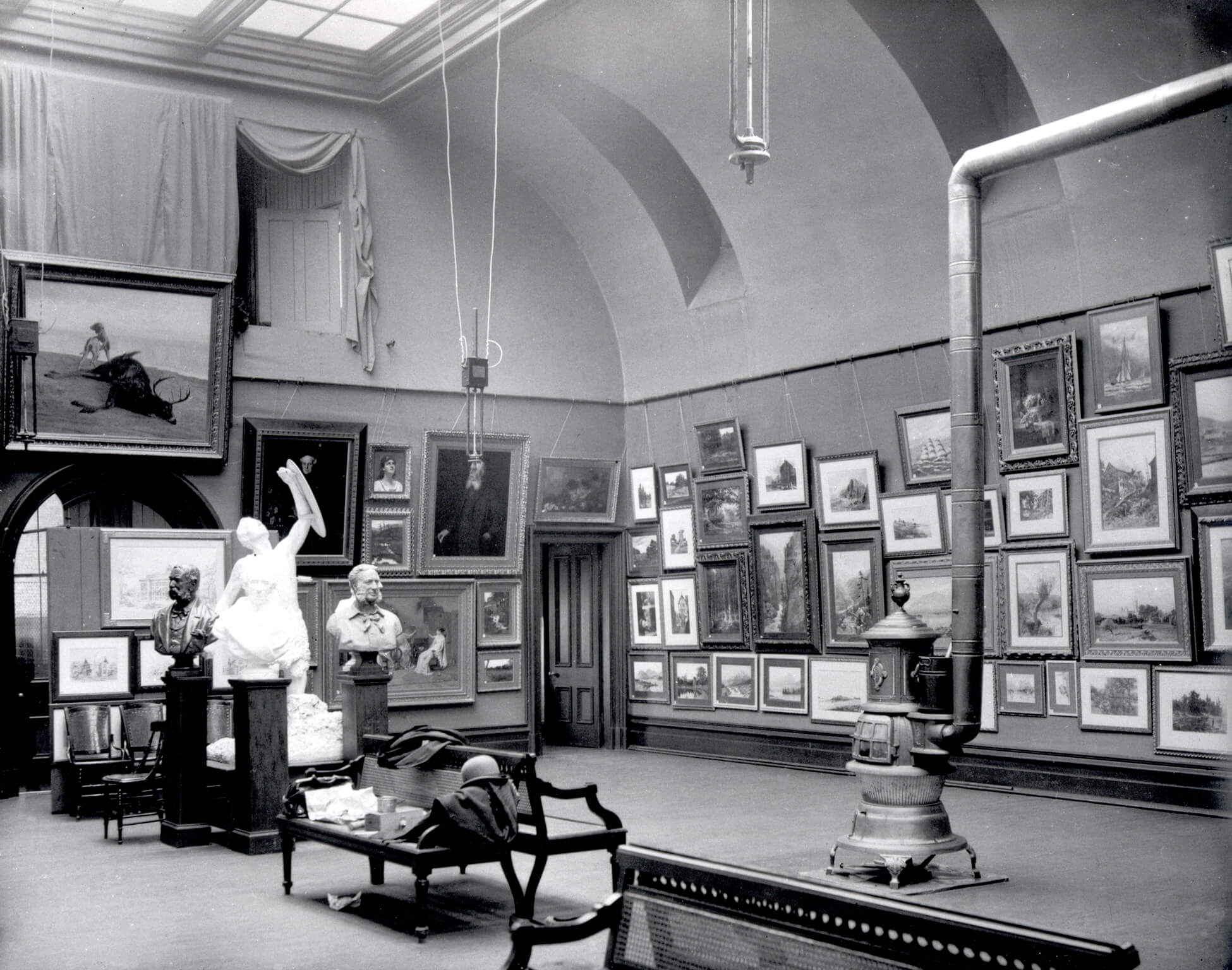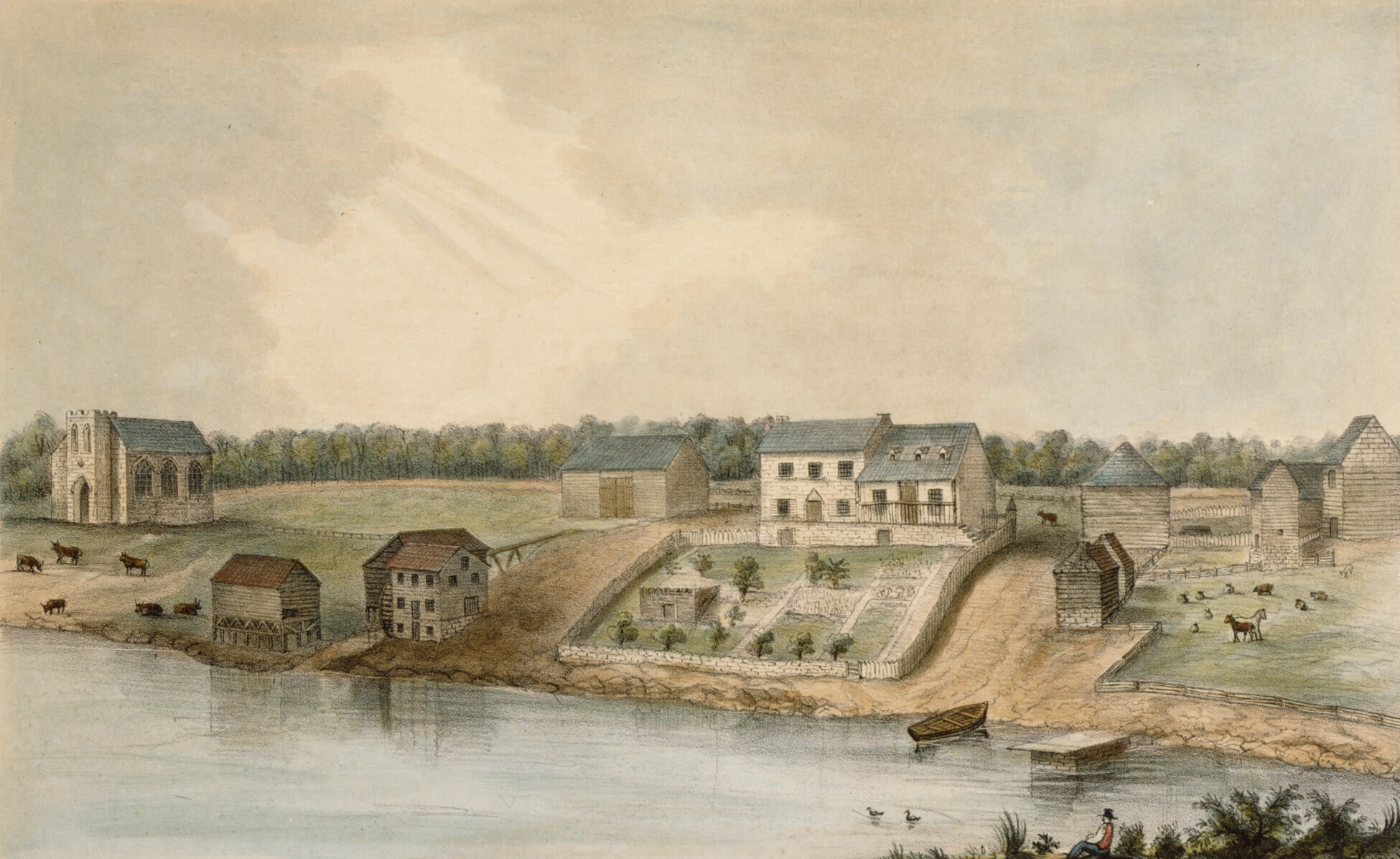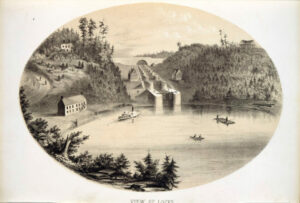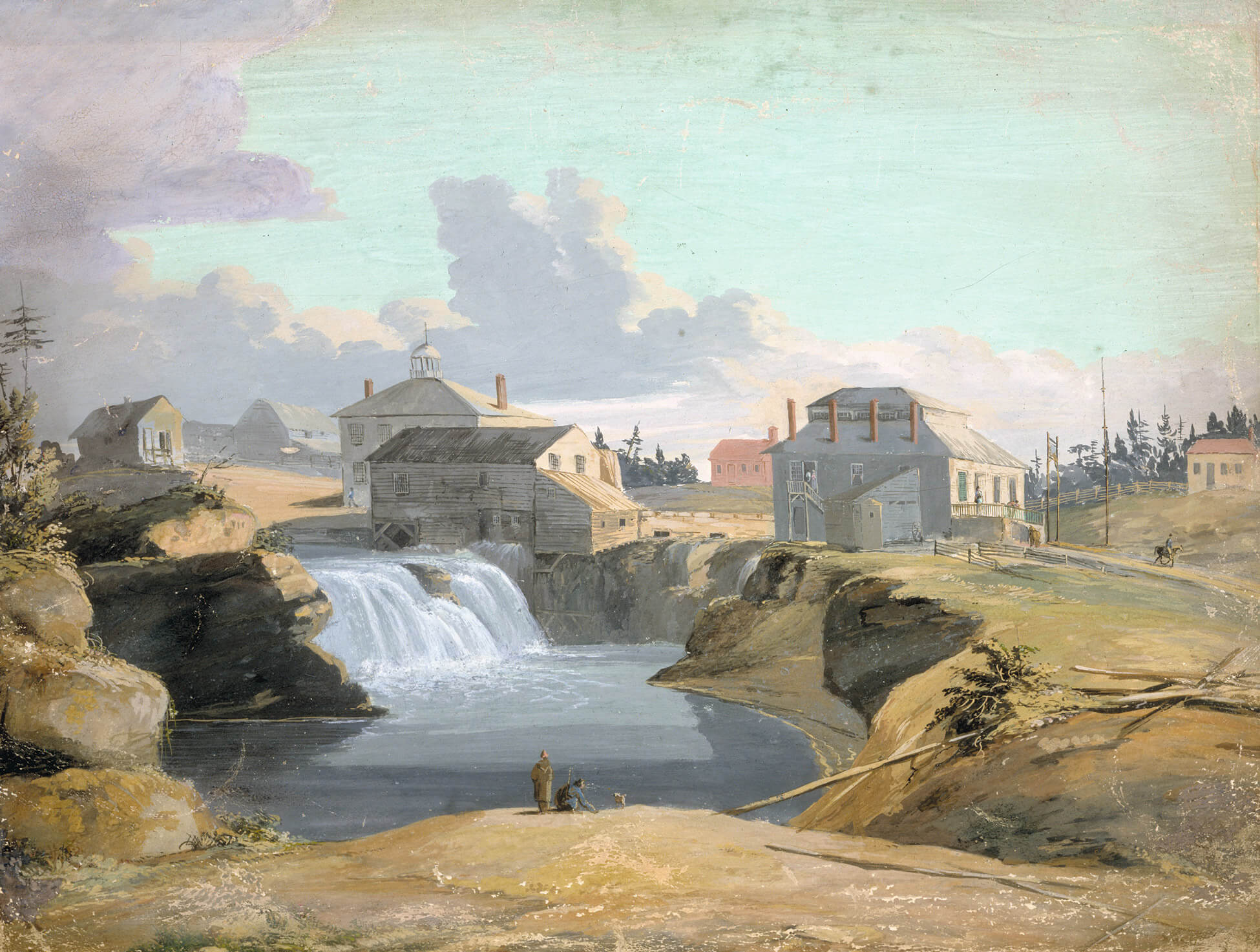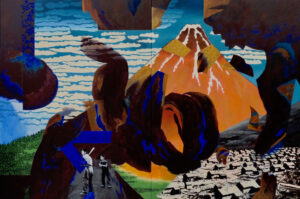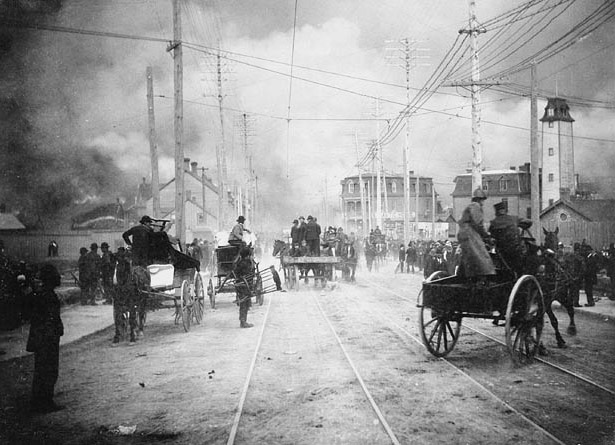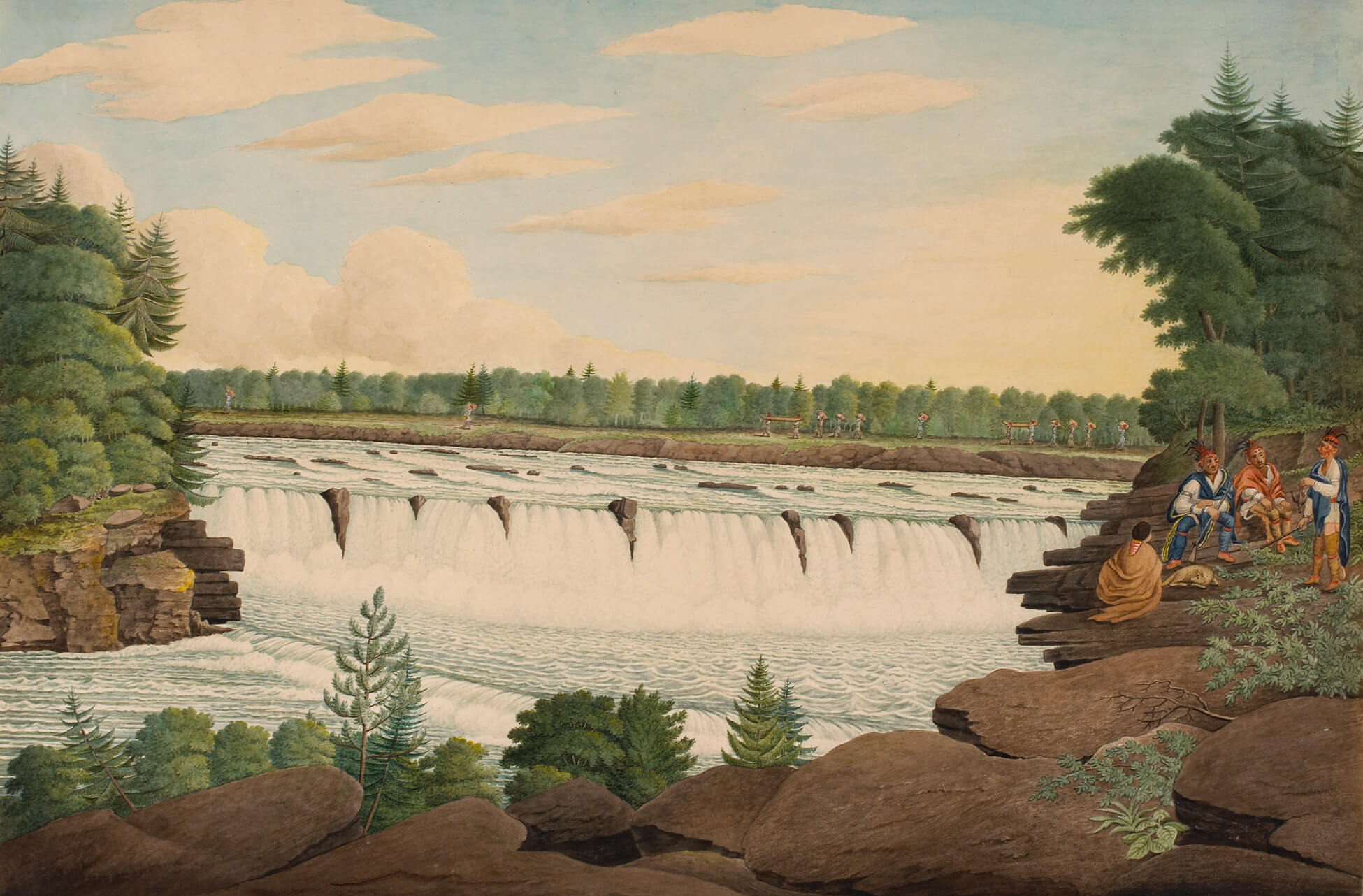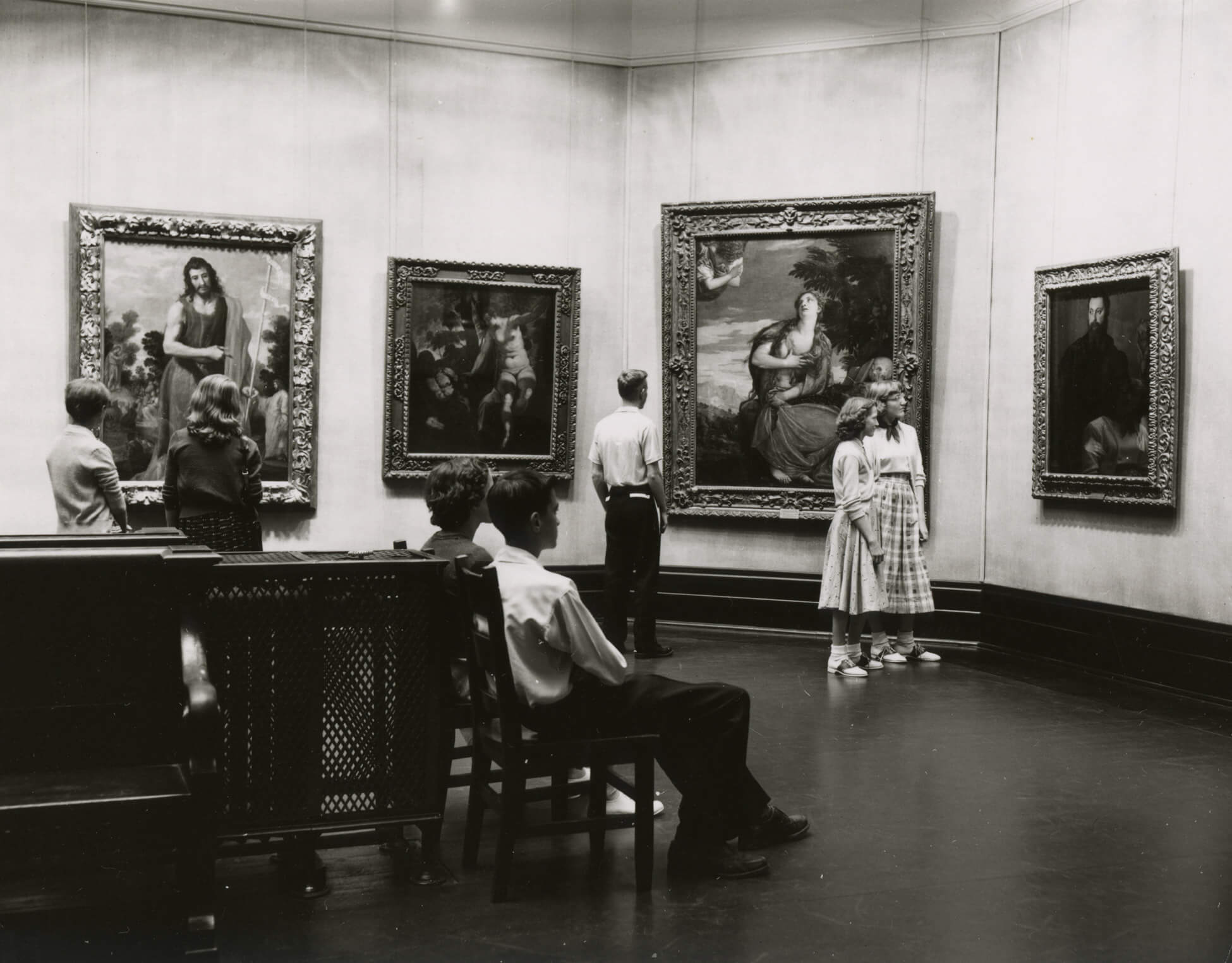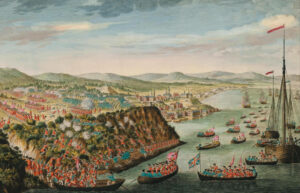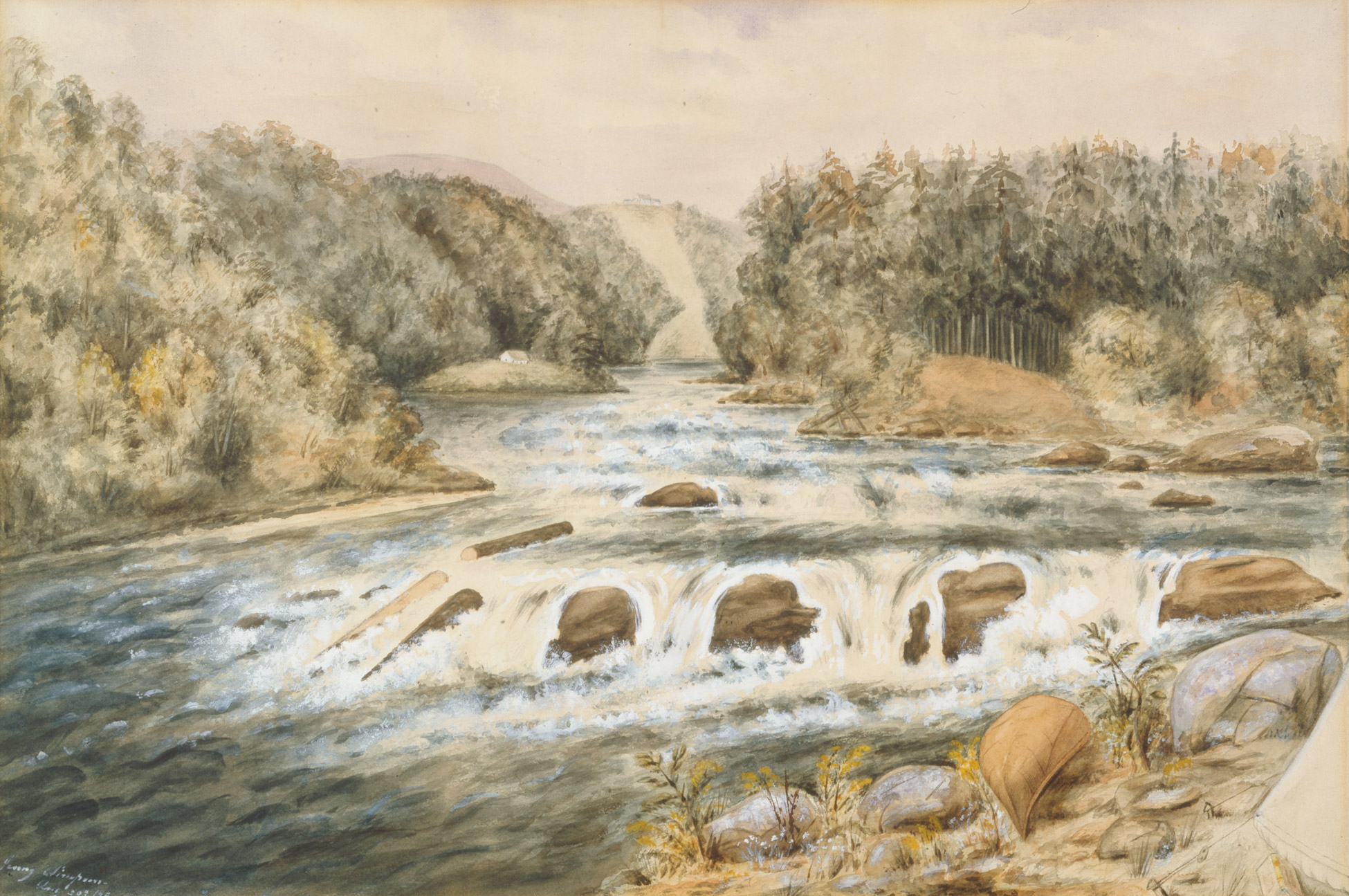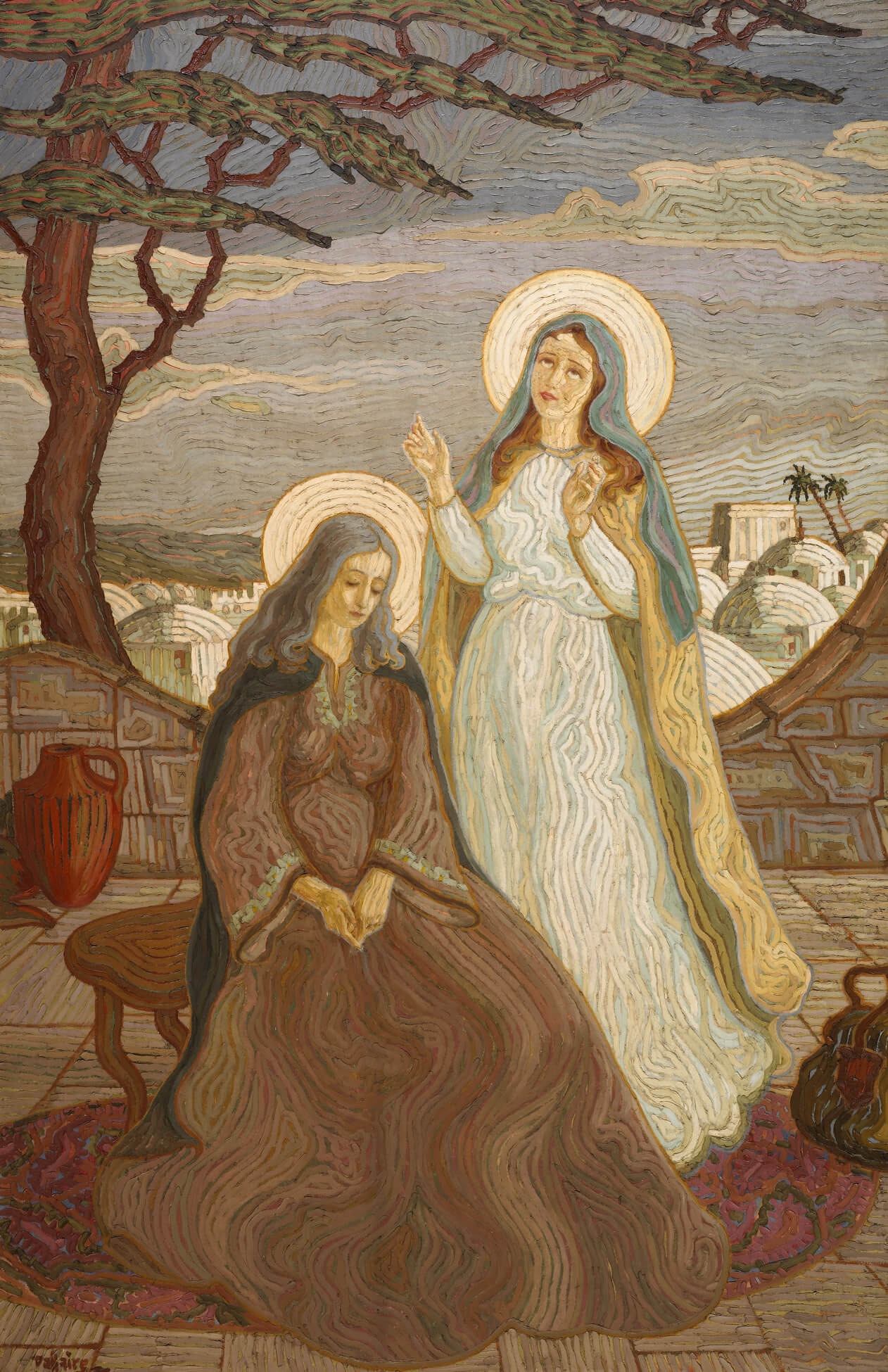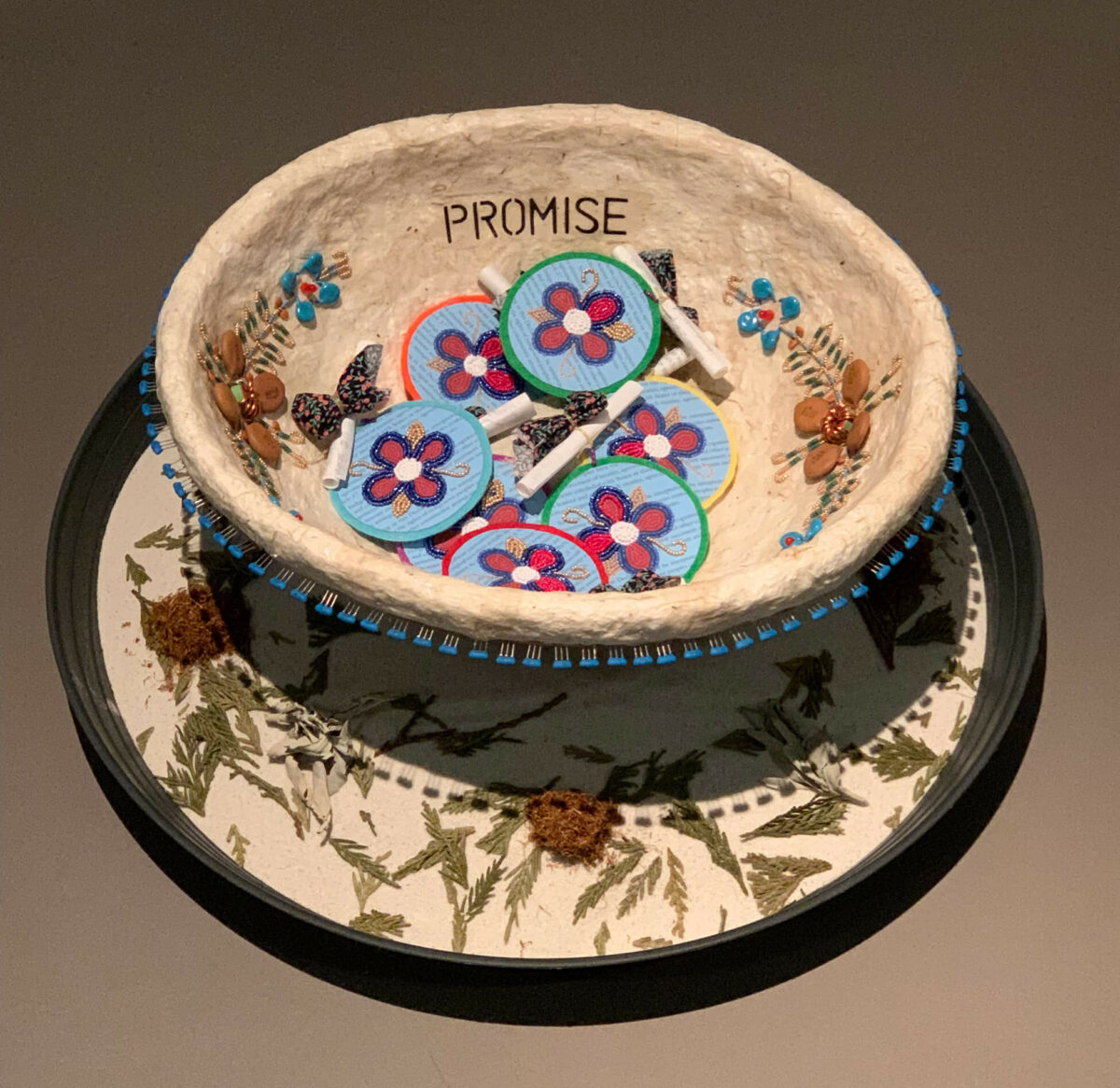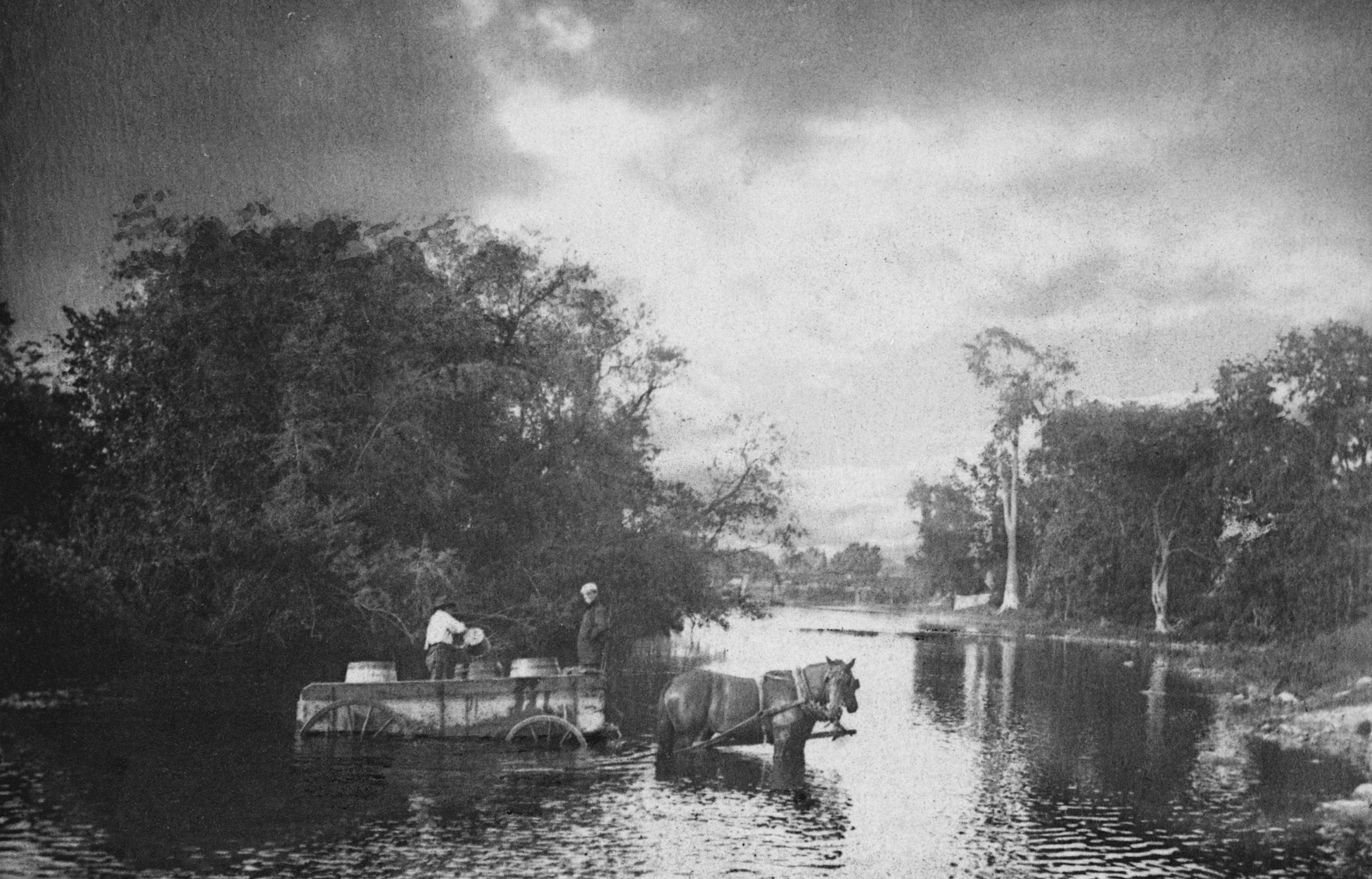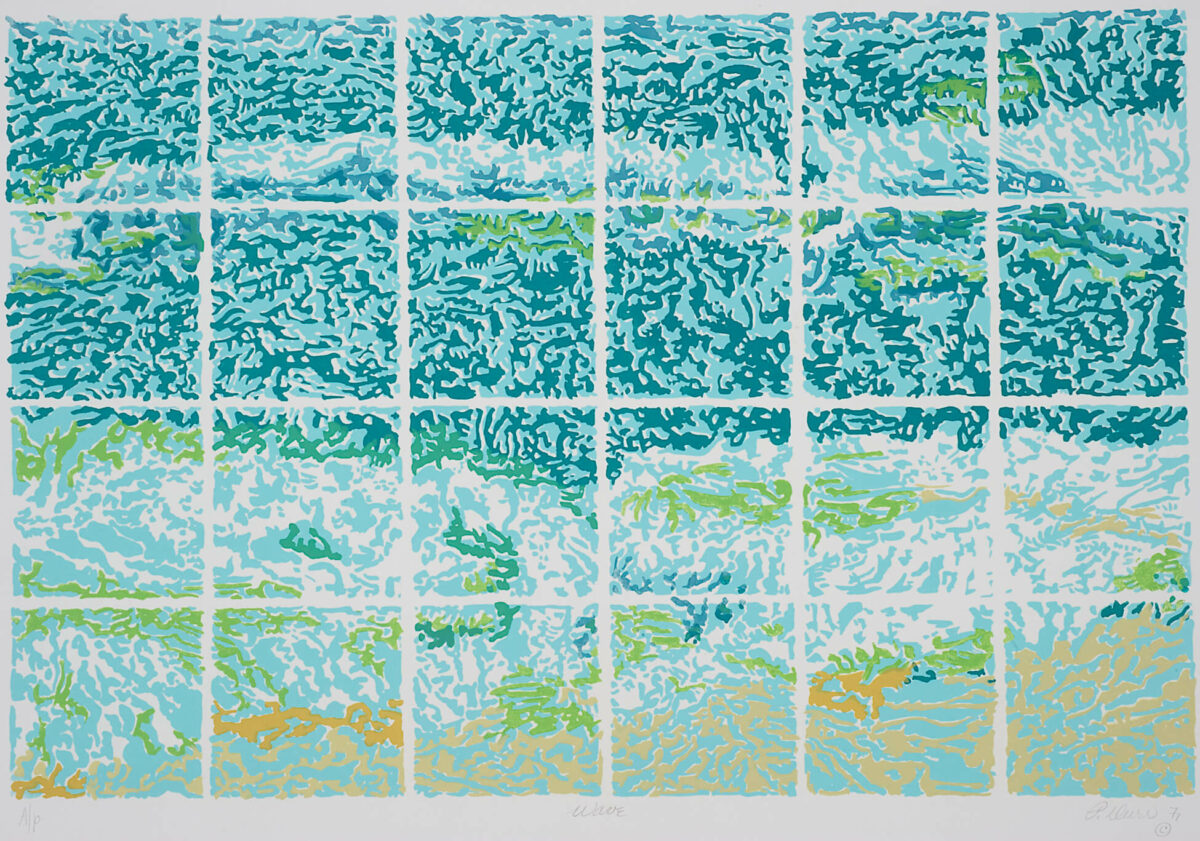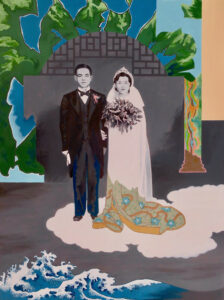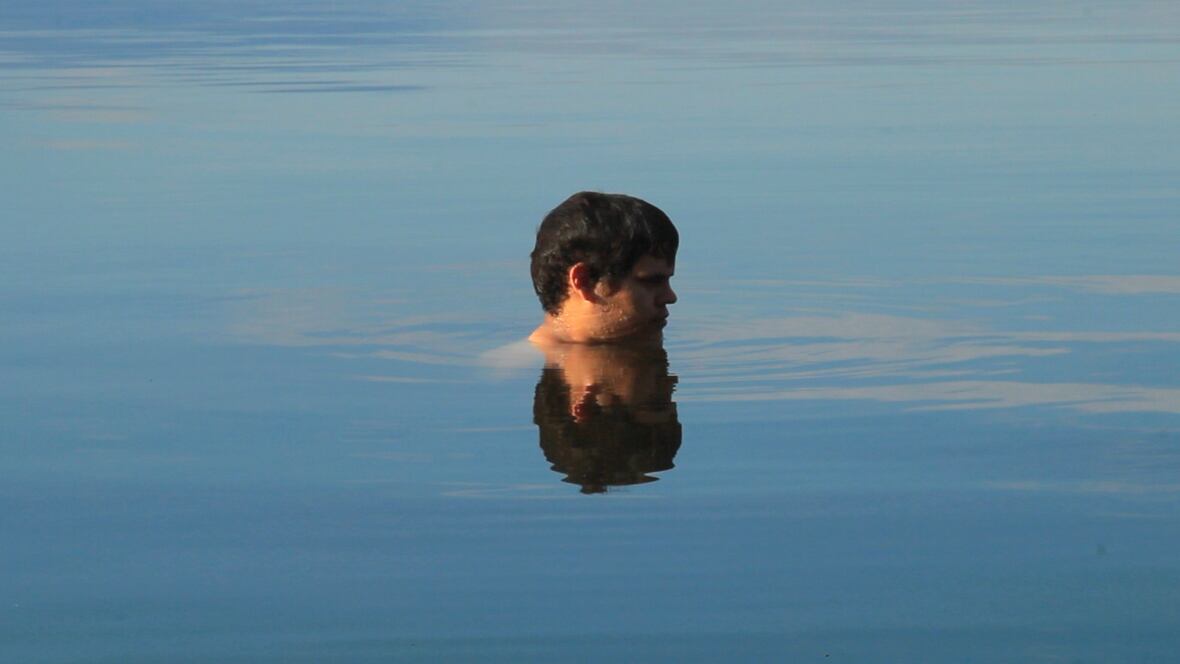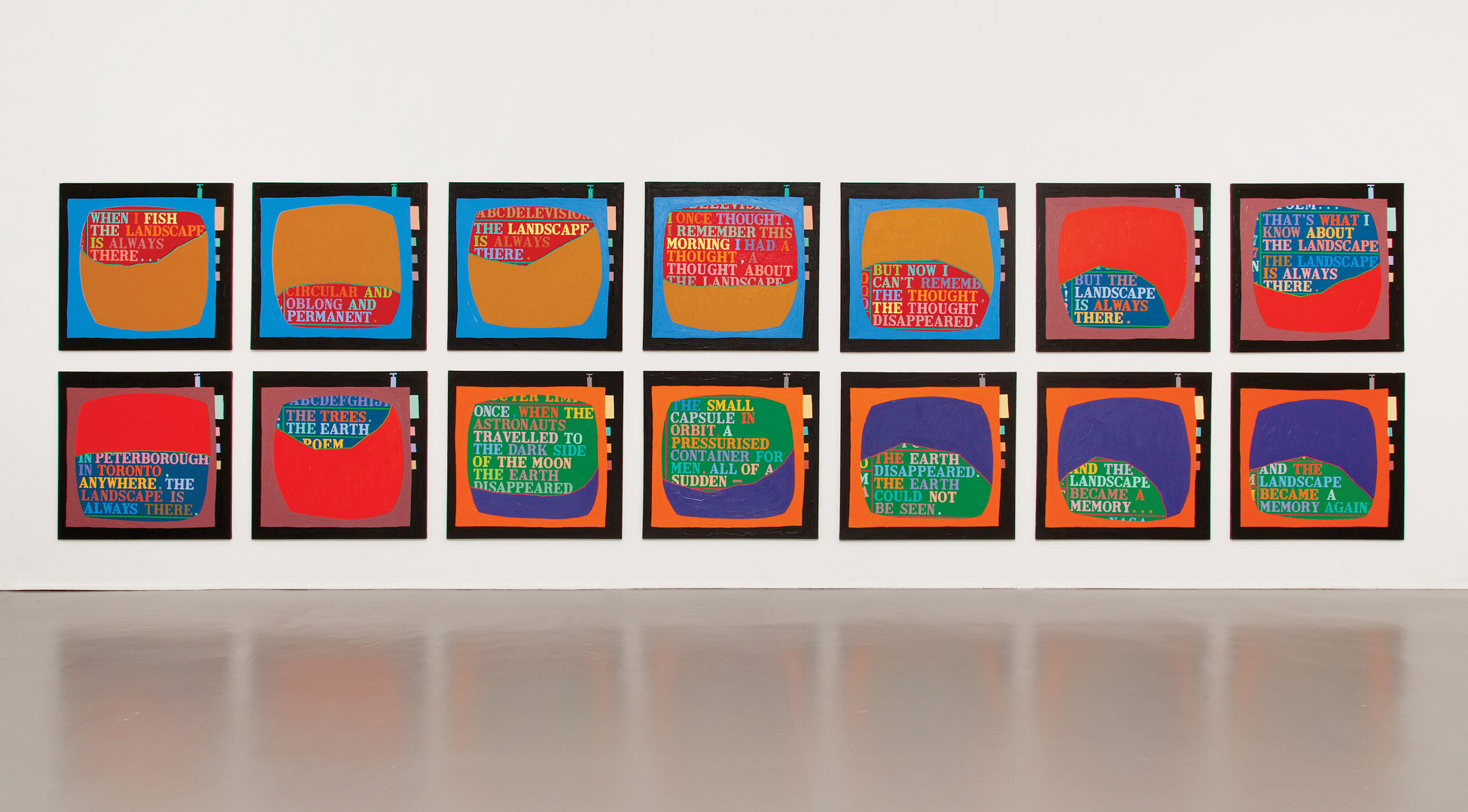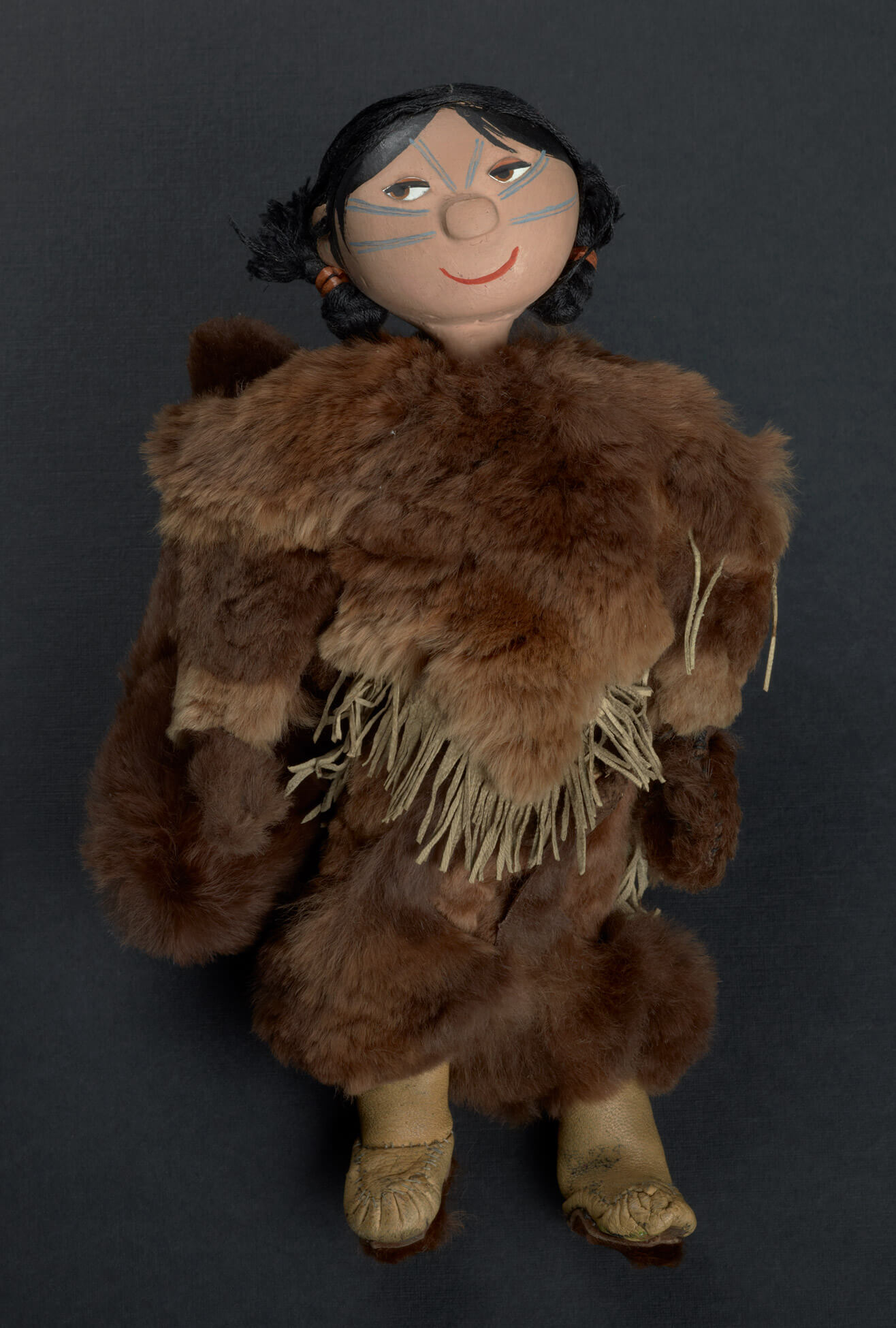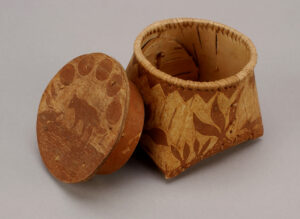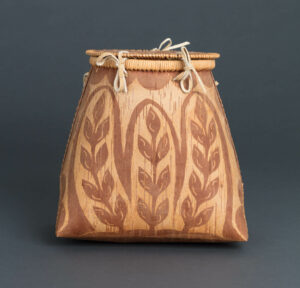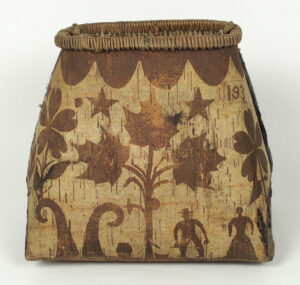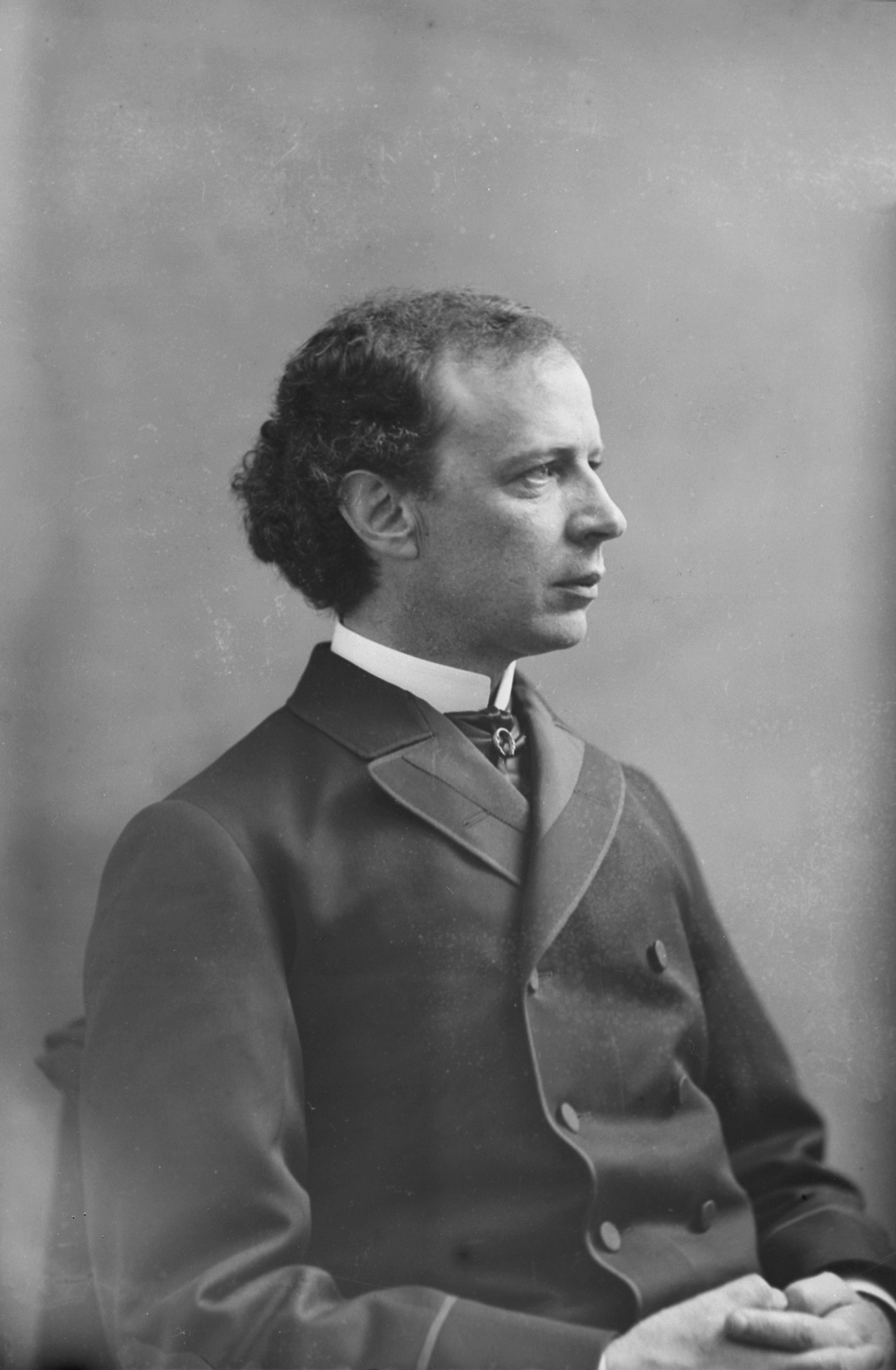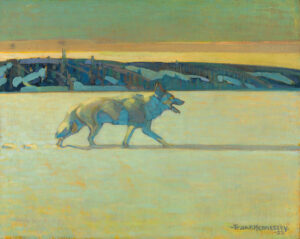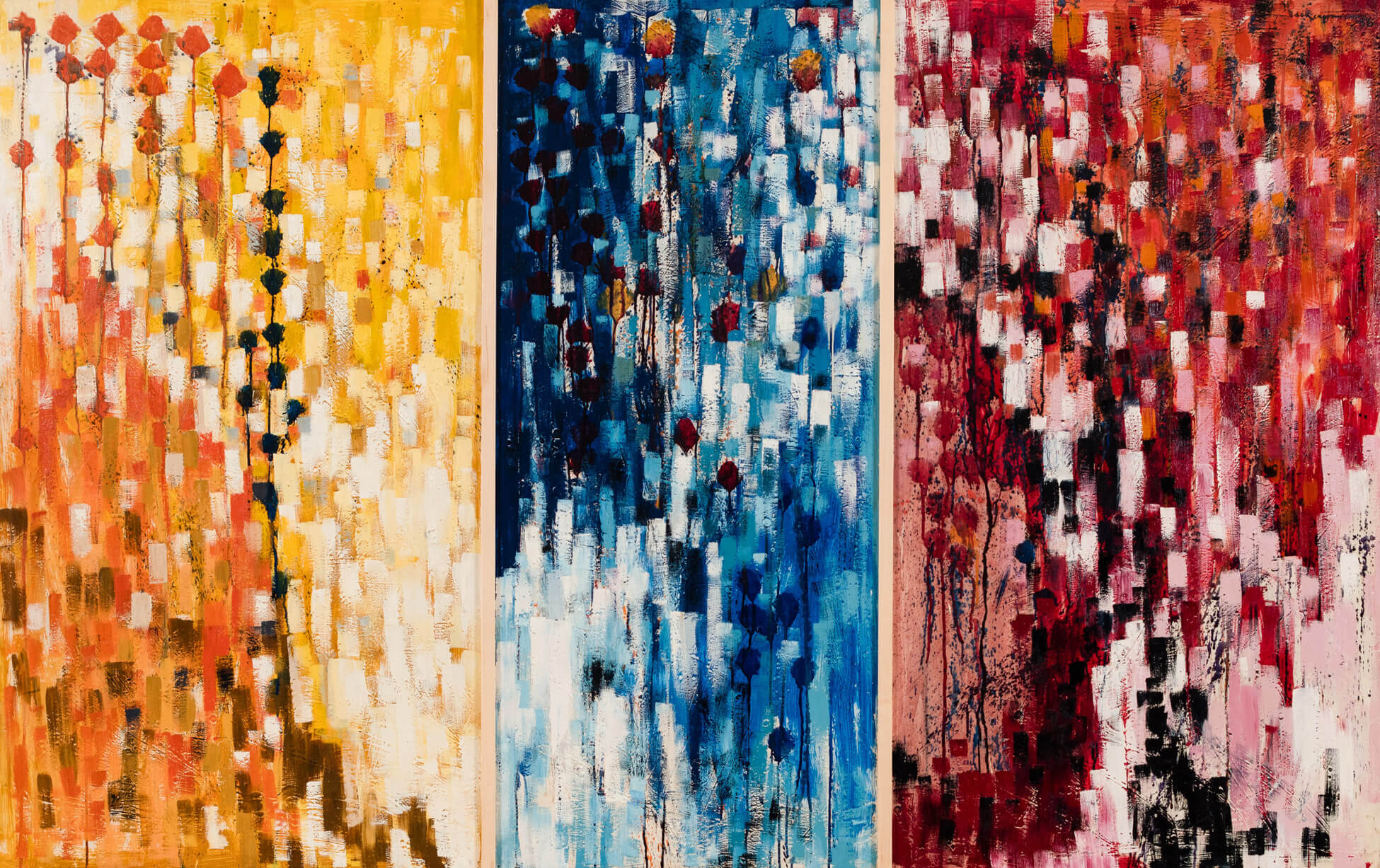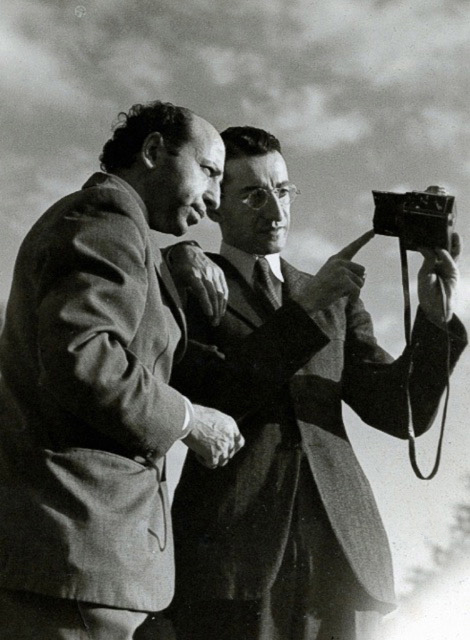 ---
Book Credits
Publisher
Sara Angel
Deputy Director
Jocelyn Anderson
French Editorial Director
Annie Champagne
Senior Designer
Simone Wharton
Editors
Rosie Prata, Dianna Symonds
Copyeditor
Claudia Tavernese
Proofreader
Tilman Lewis
Translator
Christine Poulin
French Copyeditor
Ginette Jubinville
French Proofreader
Lynn Bannon
Editorial & Design Assistant
Barbara Campbell
Image Research Associate
Emily Putnam
Design Template
Studio Blackwell
---
Copyright
© 2022 Art Canada Institute. All rights reserved.
Art Canada Institute
Massey College, University of Toronto
4 Devonshire Place
Toronto, ON M5S 2E1
Library and Archives Canada Cataloguing in Publication
Title: Ottawa art & artists : an illustrated history / Jim Burant.
Other titles: Ottawa art and artists
Names: Burant, Jim, author. | Art Canada Institute, issuing body.
Description: Issued also in French under title: Art et artistes d'Ottawa : une histoire illustrée.
Identifiers: Canadiana 20220219966 | ISBN 9781487102890 (HTML) | ISBN 9781487102906 (PDF)
Subjects: LCSH: Art, Canadian—Ontario—Ottawa—History. | LCSH: Art—Ontario—Ottawa—History. | LCSH: Artists—Ontario—Ottawa.
Classification: LCC N6547.O8 B88 2022 | DDC 709.713/84—dc23