Dogs Fighting c.1975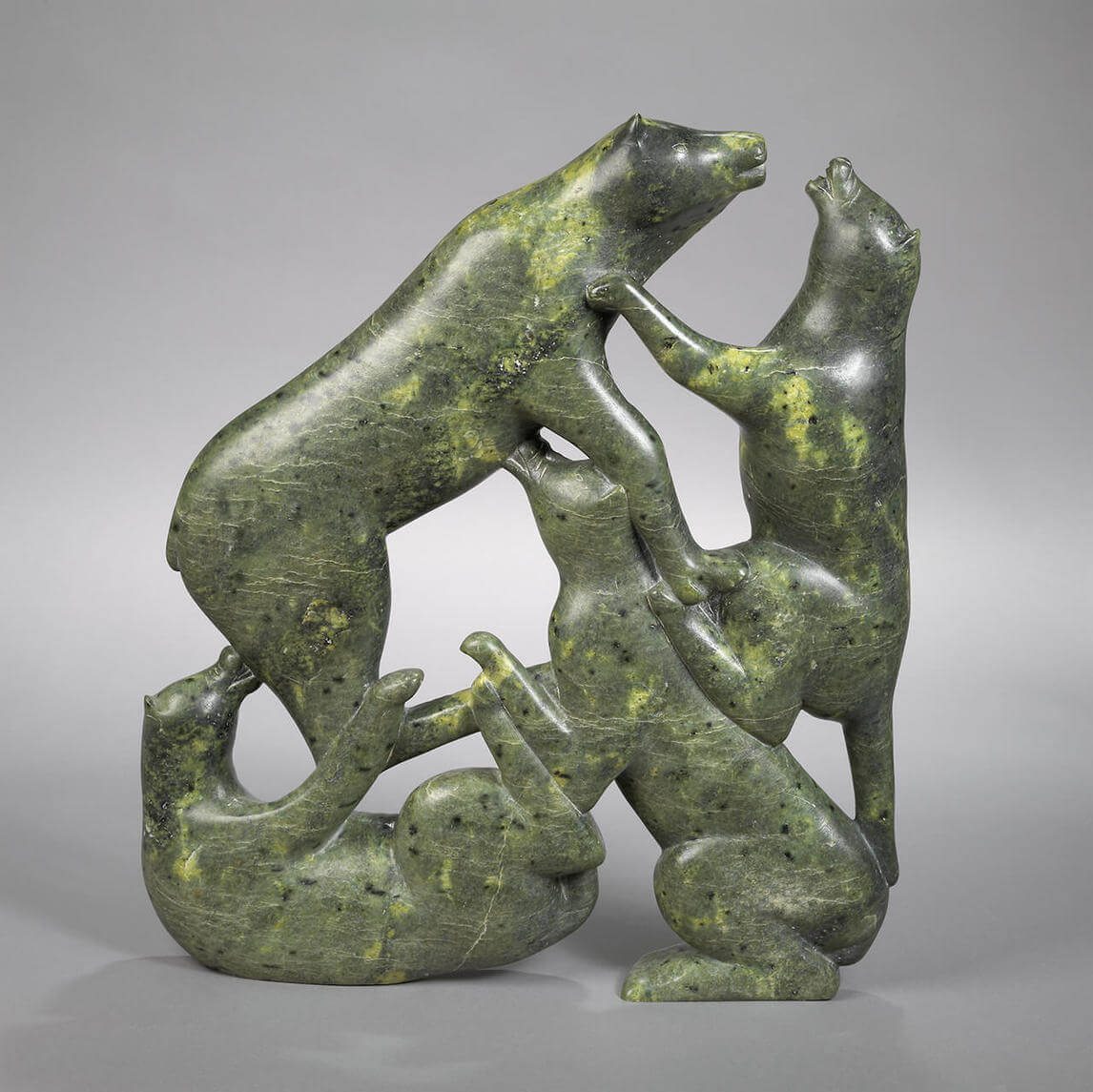 One of Oviloo Tunnillie's earliest known sculptures from the 1970s is Dogs Fighting, c.1975. A masterfully complex composition of four dogs forming a pyramid of interlocking bodies, in 1994 it was included in the major exhibition and catalogue Inuit Woman Artists: Voices from Cape Dorset, produced by the Canadian Museum of Civilization (now Canadian Museum of History).
Dogs were not a frequent subject for Oviloo and for Inuit carvers in general, but they were an important part of Oviloo's life and traditional Inuit culture. In an interview in 1991 she explained, "I have always liked dogs and for a little while I carved dogs. . . . I have carved this, depicting dogs in a fight. Dogs used to get into a fight with each other." Another of her realistic dog sculptures, Dog and Bear, 1977, is in the collection of the Canada Council Art Bank, Ottawa. Oviloo also used dogs to directly address the colonization of northern communities in Protecting the Dogs, 2002, which references the slaughter of Inuit sled dogs by the Royal Canadian Mounted Police in the 1950s and 1960s.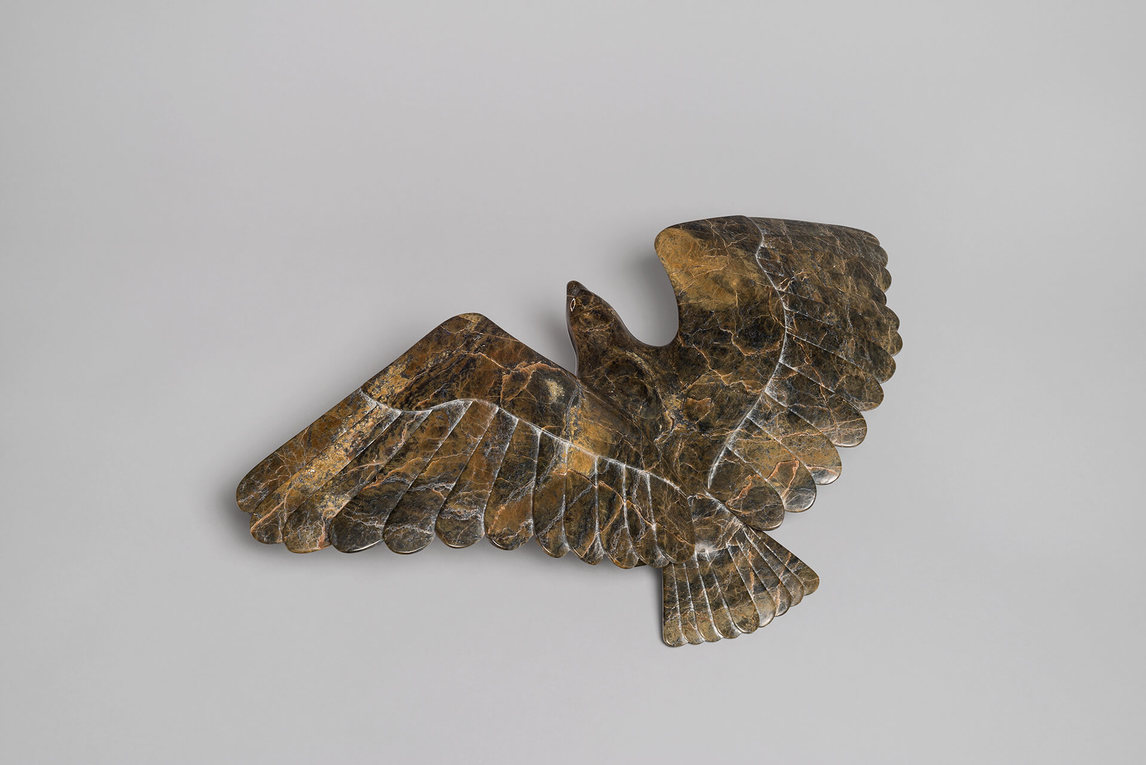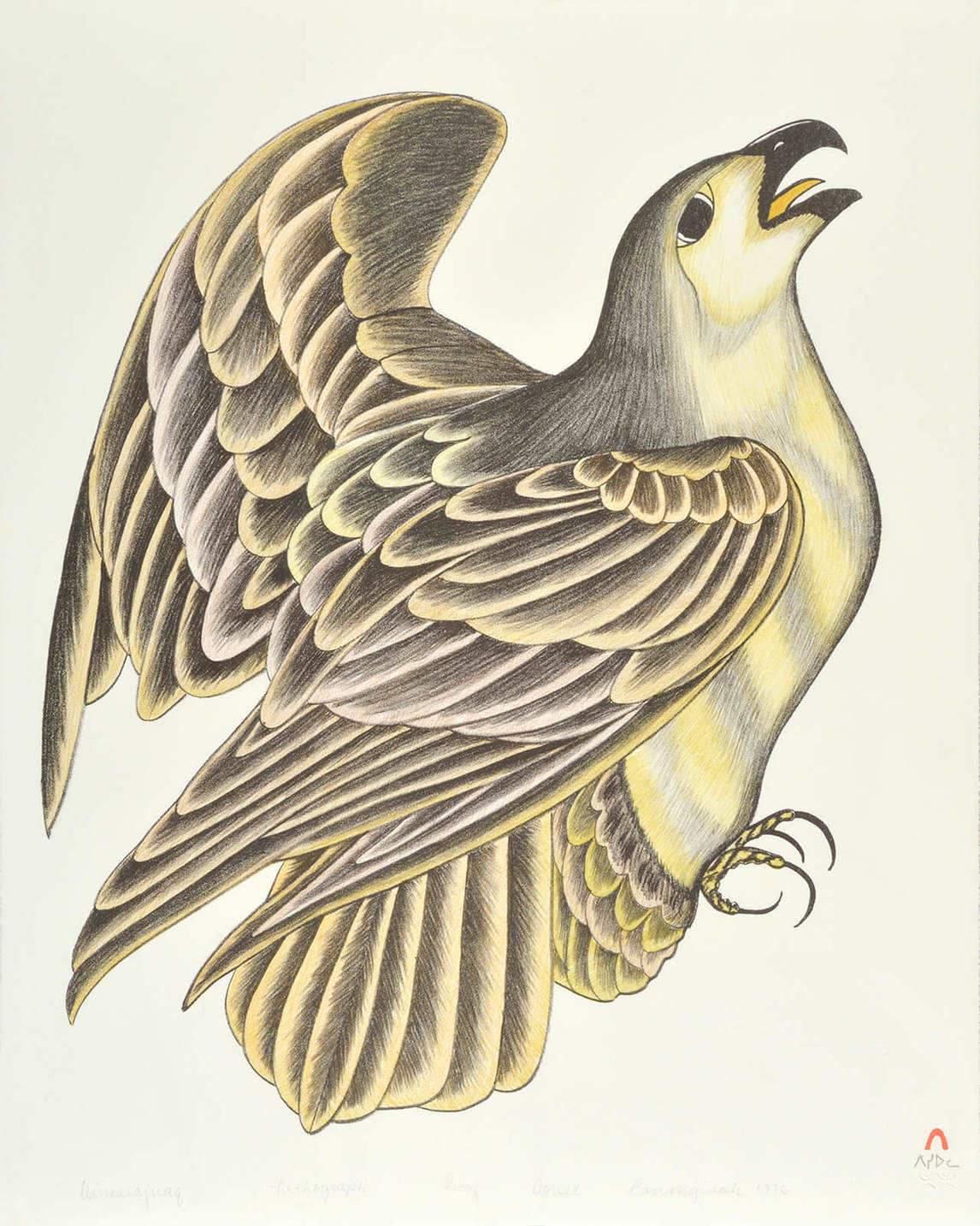 Dogs Fighting reflects the elegant and realistic animal compositions Oviloo created in the 1970s and 1980s. As she developed her skills as a carver, her work began to demonstrate the nuance and complexity that would define her career. Carvings of animals were the most frequent subjects for Cape Dorset artists at this time, and remain so to the present. Both here and in other animal works from this period, Oviloo paid great attention to creating realistic depictions. In Hawk Taking Off, c.1987, for example, her degree of naturalistic detail, from the feathers to the claws, surpasses that achieved by many other artists, with the notable exception of the wildlife depicted in the prints and sculpture of the renowned Cape Dorset artist Kananginak Pootoogook (1935–2010). As in Kananginak's art, it is possible to distinguish the exact species of her birds: in this case, a rough-legged hawk. Oviloo would have known Kananginak's work, and he was quite possibly a source of inspiration for her.