Grieving Woman 1997
Oviloo Tunnillie began to create carvings of weeping or grieving women in the late 1990s. In 1997 Oviloo's thirteen-year-old daughter, Komajuk, committed suicide. The young girl unobtrusively took her own life in a bedroom closet while the rest of the family, unaware of the child's actions, watched television in another part of the house. Grieving Woman was the first carving Oviloo created in direct response to that personal tragedy. This quiet work expresses profound grief through the body language of the female figure. The robed woman moves slowly forward with head bowed and one hand pressed to her forehead. No facial expression is necessary to capture the figure's anguish.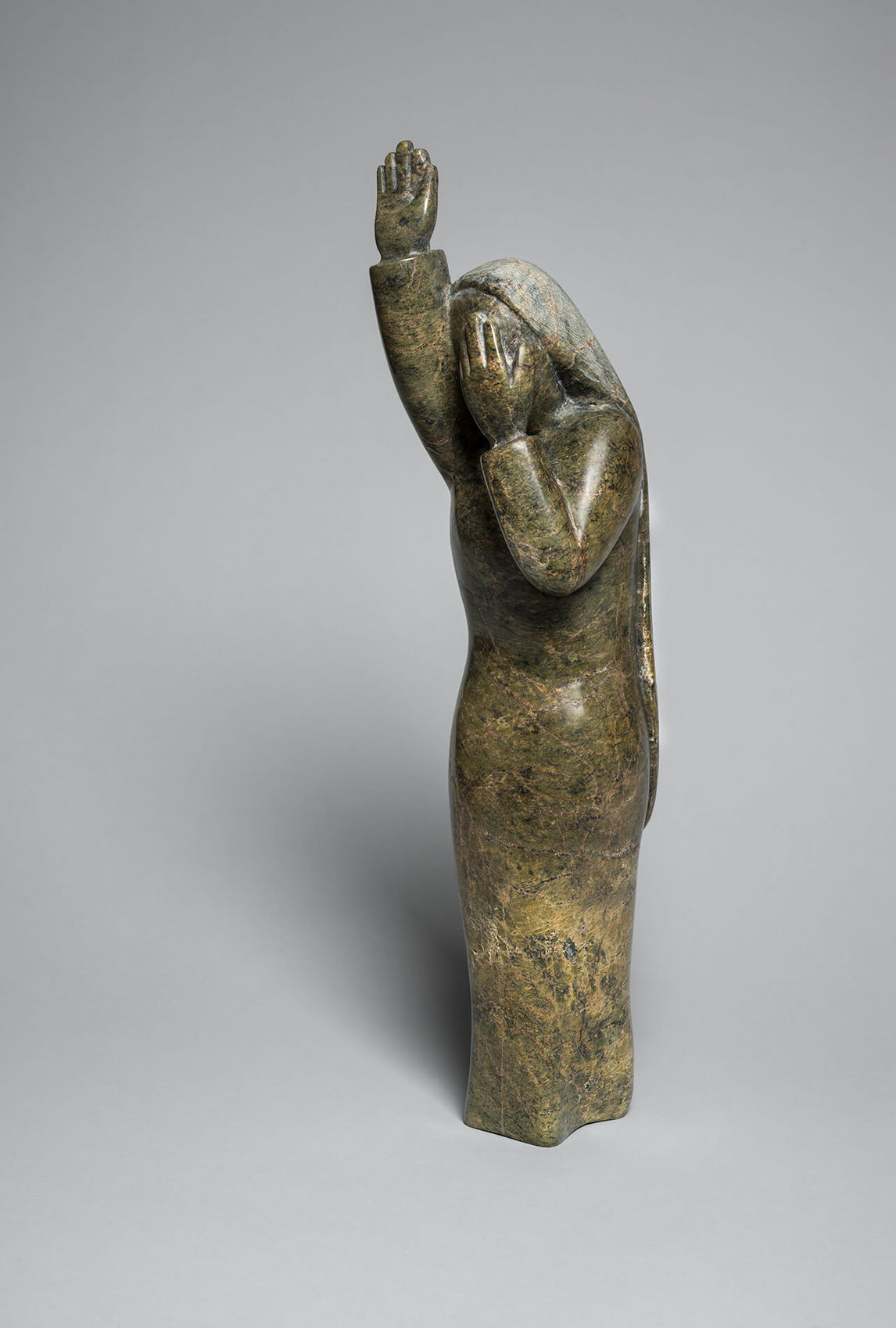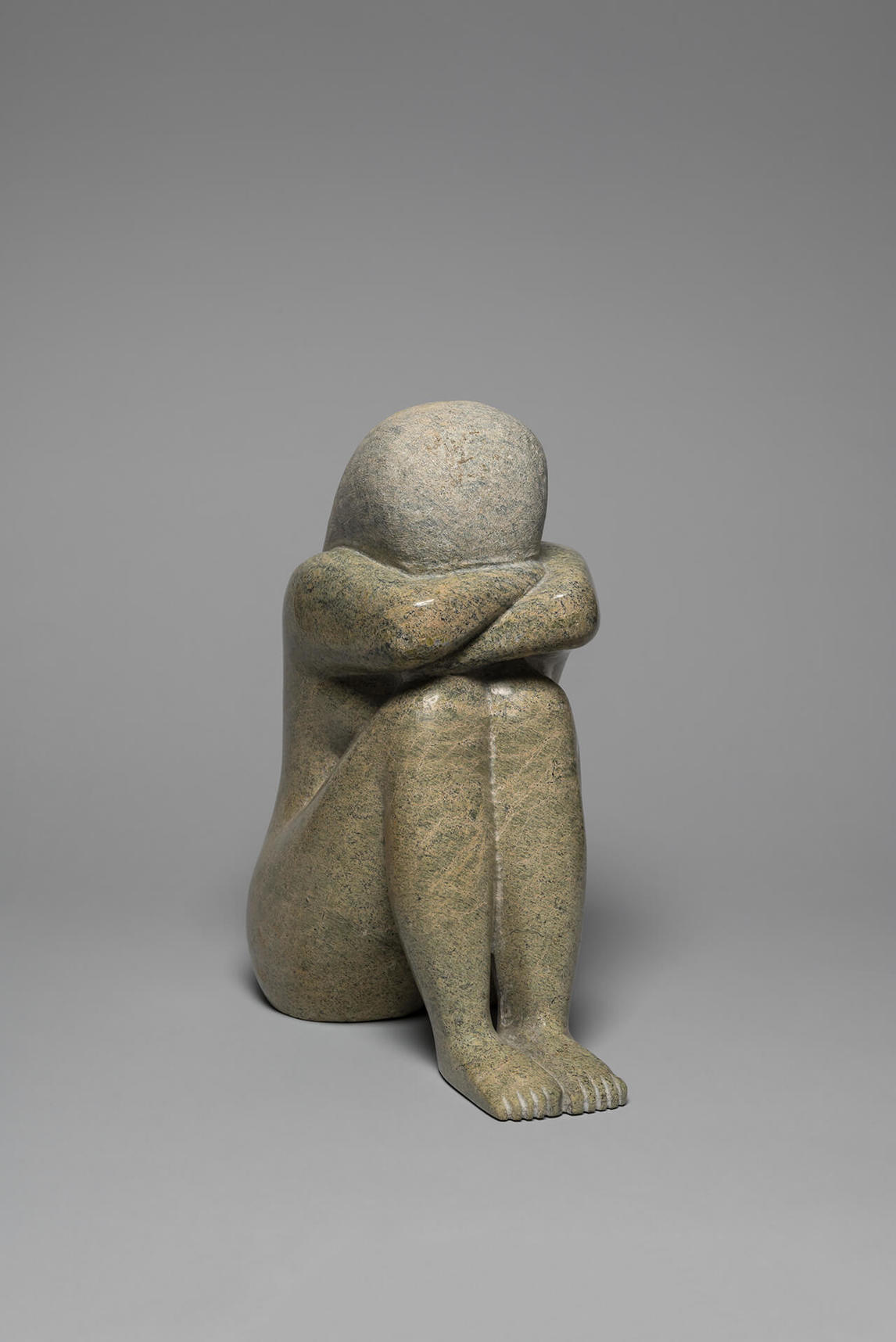 The figure's simplified form and hidden face are typical of Oviloo's later works, in which grief becomes a central emotion, reflecting the family tragedies that marked these years. Her beloved father, Toonoo (1920–1969), had been killed by his son-in-law, Mikkigak Kingwatsiak, in a presumed hunting accident in 1969. But in 1994, just a few years before her daughter's suicide, the shock and sadness of her father's death had been revived when Mikkigak, believing that he was about to die from an illness, confessed to murdering Toonoo.
While other Inuit artists such as Shuvinai Ashoona (b.1961) have addressed loss in their work—particularly in relation to suicide, a crucial social issue for Inuit communities—few have delved into the inner experience of grief. Oviloo and her brother Jutai Toonoo (1959–2015) remain two of the rare examples of Inuit artists whose work foregrounds emotion, putting aside narrative. In Oviloo's later work, Crying Woman, 2000, the nude subject cradles her head in her arms, which rest on her drawn-up knees. It is an image of complete introspection and vulnerability. The woman is drawn into herself, mentally and physically. In another work, Repentance, 2001, grief explodes from the woman in a frenzy of emotion. In all of these sculptures, emotion is expressed through the body language of the female figures.