Woman in High Heels 1987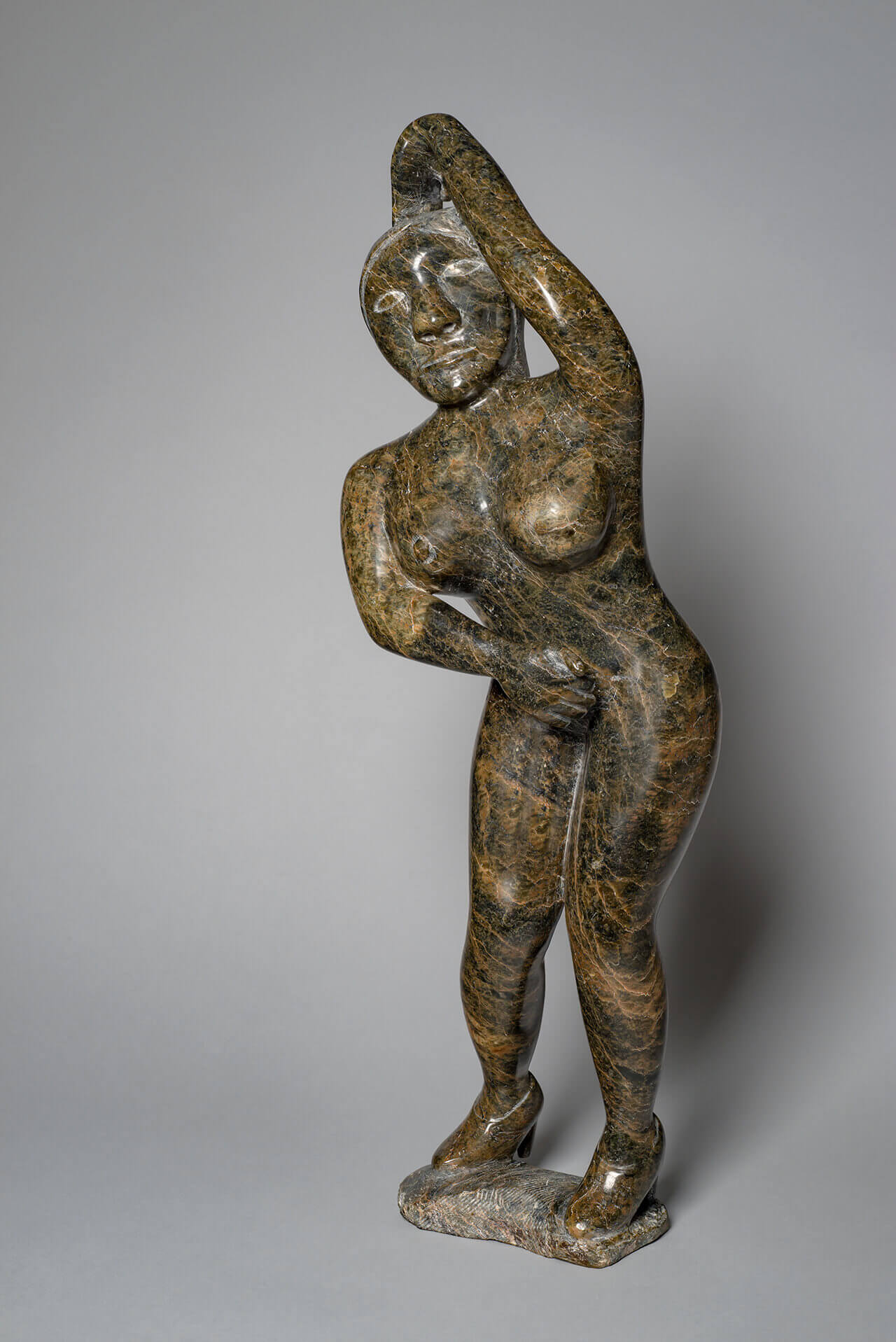 Oviloo Tunnillie is the first Inuit stone carver to repeatedly create female nudes, a subject she favoured for its formal qualities. In 1987 she produced a large and flamboyant nude, Woman in High Heels. The woman is wearing nothing except high-heeled shoes on her feet. She has one hand coyly placed on her groin while the other is playfully raised to her head as if she is about to perform a pirouette.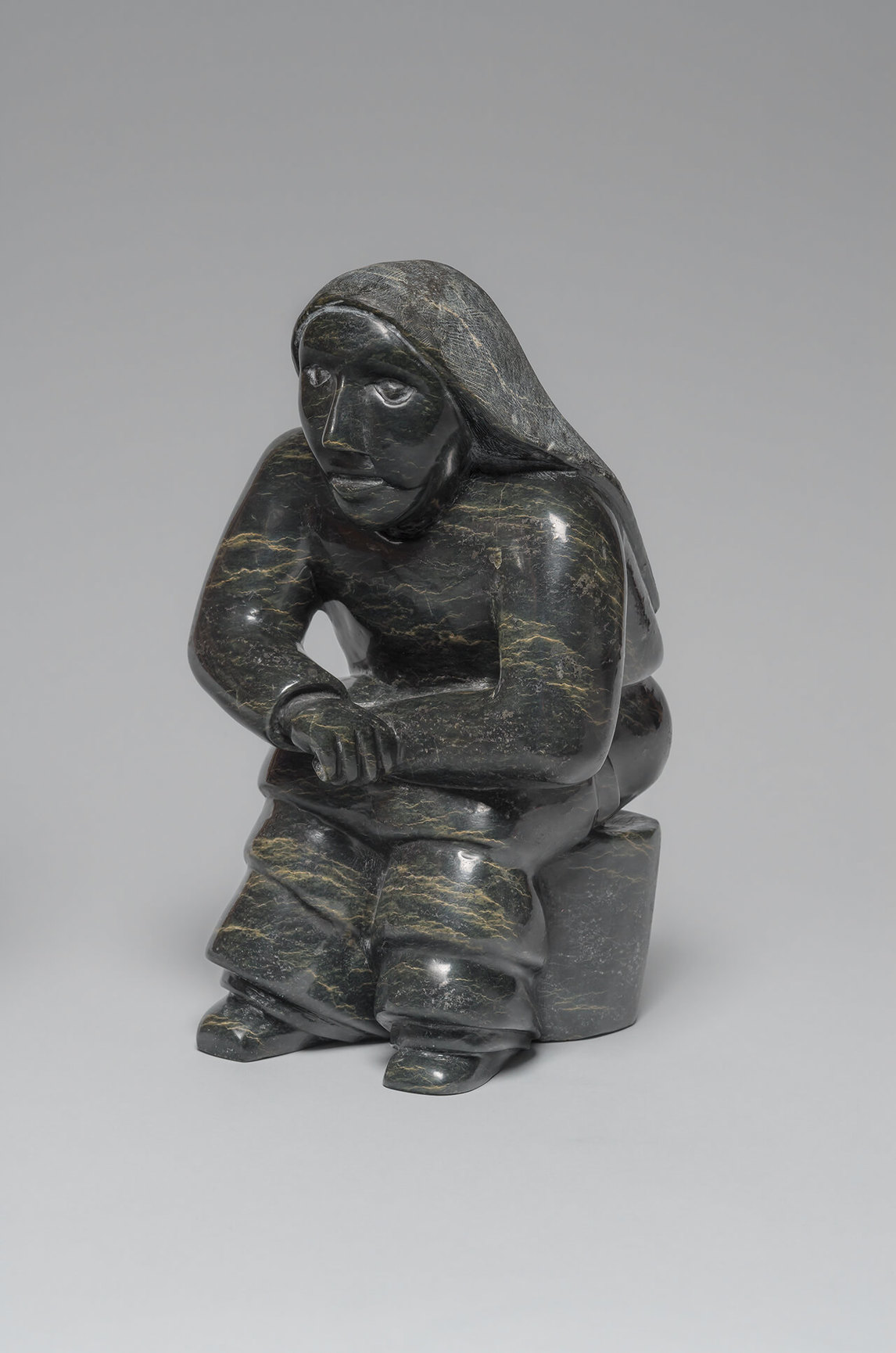 Depictions of nudity are uncommon in Inuit art in general, probably because of the market's demand for ethnographic images of Inuit in traditional fur clothing. However, this did not deter Oviloo, who said, "I was in Montreal sometimes in the 1970s. While there I used to watch T.V. and saw nude women with high heels. . . . I like the end result very much of that piece." Of the subject matter, Oviloo also noted, "I usually do also some [subject matter] that [is] peculiar to me. . . . And this is a true white woman; that is why she is wearing high-heeled shoes."
Oviloo did not shy away from subjects of female sexuality. In 1975 her carving Untitled (Masturbating Woman) was one of her first nude female figures, another surprisingly frank work. The scarcity of Inuit art with sexual content and nudity is the subject of an article, "Inuit Men, Erotic Art" by Norman Vorano. Vorano points out that nudity had been discouraged by missionaries and was usually only seen in depictions of myths and shamanic figures such as Taleelayu. However, Oviloo was not one to be constrained by market expectations. More recent artists, such as Annie Pootoogook (1969–2016), have created art reflecting the often-harsh modern-day details of their lives.
Between 2002 and 2005, more than ten years after carving Woman in High Heels, when Oviloo was in Toronto and Montreal, she created a number of headless and armless female nude torsos, such as Seated Torso, 2002, and Female Torso, 2004. They have a classical elegance reminiscent of Greek statuary. Less elegant is her carving Nature's Call, 2002, depicting a woman on a toilet with her pants around her ankles.