COPYRIGHT & CREDITS
ACKNOWLEDGEMENTS
From the Author
This monograph is the result of many years of study. I began my research at the turn of 1970, while under the supervision of François-Marc Gagnon at the University of Montreal. I would like to take this opportunity to pay tribute to him and offer my sincerest thanks for his support of my work. François-Marc Gagnon, who passed just as this book was about to publish, has been a source of inspiration for the many areas of study he so masterfully developed. His contribution to the history of art is immense and can only be equalled by his generous and curious spirit.
I would like to thank the staff of the many museums, archives, libraries, religious communities, and parishes, in addition to the numerous art galleries and collectors who offered their support. One person in particular contributed crucial insight into the life and work of Ozias Leduc. The indefectible memory of Gabrielle Messier (1903–2003), Leduc's last artist assistant, offered reflection and first-hand knowledge on the career and personality of Leduc. I am privileged to have called her a friend and to have benefited from her generosity and kindness. I must also thank the Beloeil-Mont-Saint-Hilaire Historical Society for their continued support.
For nearly fifty years, I have often returned to the art of Leduc. Several colleagues and students have continued to research the artist of Saint-Hilaire, and I have been inspired by their results. I am particularly grateful to Arlene Gehmacher and Monique Lanthier, who worked very closely with me on the 1996 retrospective held in Montreal, Quebec, and Toronto. Leduc's art is still current and deserves to be passed on and interpreted for new generations. I hope his work will continue to spread its ideals of knowledge and beauty.
This bilingual digital work would not have been possible without the efforts of the members of the Art Canada Institute. I have been in direct contact with some of them, including Kendra Ward, Michael Rattray, Ersy Contogouris, and Laura Demers, among others. Several other people are directly involved in the production of this book for translation, text editing, graphics, and uploading, and I would like to take this opportunity to thank them.
A special thank you to Sara Angel and all the members of the ACI executive, her board of directors, and Sandra L. Simpson, the main sponsor of this book, which will hopefully be a source of inspiration to new generations of Canadians.
From the Art Canada Institute
The Art Canada Institute gratefully acknowledges the generosity of Sandra L. Simpson, the title sponsor of this book.
The Art Canada Institute gratefully acknowledges the other sponsors of the 2018–2019 Canadian Online Art Book Project: Anonymous, Alexandra Bennett in memory of Jalynn Bennett, Consignor Canadian Fine Art, Kiki and Ian Delaney, Maxine Granovsky Gluskin and Ira Gluskin, Gershon Iskowitz Foundation, The Sabourin Family Foundation, and Karen Schreiber and Marnie Schreiber.
We also sincerely thank the Founding Sponsor for the Art Canada Institute: BMO Financial Group; and the Art Canada Institute Patrons: Butterfield Family Foundation,* David and Vivian Campbell,* Connor, Clark & Lunn Foundation, Albert E. Cummings,* the Fleck family,* Roger and Kevin Garland,* Glorious and Free Foundation,* Charlotte Gray and George Anderson, The Scott Griffin Foundation,* Jane Huh,* Lawson Hunter, Gershon Iskowitz Foundation,* Alan and Patricia Koval Foundation, Phil Lind,* Nancy McCain and Bill Morneau,* John O'Brian, Gerald Sheff and Shanitha Kachan,* Stephen Smart,* Nalini and Tim Stewart,* and Robin and David Young.*
We thank our Lead Benefactors: Alexandra Baillie, Alexandra Bennett and the Jalynn Bennett Family Foundation,* Grant and Alice Burton, Kiki and Ian Delaney,* Jon S. and Lyne Dellandrea,* Michelle Koerner and Kevin Doyle,* K. James Harrsion, Sarah and Tom Milroy,* Partners in Art,* Sandra L. Simpson,* Pam and Michael Stein,* and Sara and Michael Angel.*
*Indicates a Founding Patron of the Art Canada Institute
The Art Canada Institute gratefully acknowledges the support and assistance of the Archives of Montreal/UQAM; Art Gallery of Ontario (Lee-Anne Wielonda); Beaverbrook Art Gallery (Celine Gorham); Bibliothèque et Archives Nationales du Québec (Geneviève Tessier); Chapel of the Bishop's Palace of Sherbrooke; Church of Notre-Dame-de-la-Présentation; Church of the Parish of Saint-Hilaire; Church of Saint-Enfant-Jésus; Church of Saint-Rémi de Napierville; Eric Klinkhoff Gallery (Johanne Boisjoli, Eric Klinkhoff); Harvard Art Museums; House of Commons Collection (Barbara Amona, Danielle Migeon, Brandon Potter); Lady Lever Art Gallery; Monastère des Augustines (Ariane Blanchet-Robitaille); Montreal Museum of Fine Arts (Marie-Claude Saia); Musée d'art contemporain de Montréal (Pascale Tremblay); Musée d'art de Joliette (Nathalie Galego); Musée des beaux-arts de Saint-Hilaire (Noémie Chevalier, Chantal Millette); Musée des beaux-arts de Tourcoing; Musée de la civilisation du Québec; Musée national des beaux-arts du Québec (Myriam Le Lan); Musée Pierre-Boucher (Andrée Brousseau, Serge Desaulniers); National Gallery of Canada (Raven Amiro, Anne Eschapasse, Véronique Malouin, Susan Short); Patrimoine culturel de Shawinigan (Stéphane Jutras, Violette Tetrault); Philadelphia Museum of Art; Solomon R. Guggenheim Museum, New York; Studio International Foundation; Tate London; Thomas Fisher Rare Books Library (John Shoesmith); Univers culturel de Saint-Sulpice (Pascale Bergeron, Jean Rey-Regazzi); and Jim Burant, Laurier Lacroix, Simone Leduc-Lamy, Gilles Lessard, Paul Litherland, and Daniel Olson. The Art Canada Institute recognizes the numerous private collectors who have given permission for their work to be published in this edition.
---
IMAGE SOURCES
Every effort has been made to secure permissions for all copyrighted material. The Art Canada Institute will gladly correct any errors or omissions.
---
Credit for Cover Image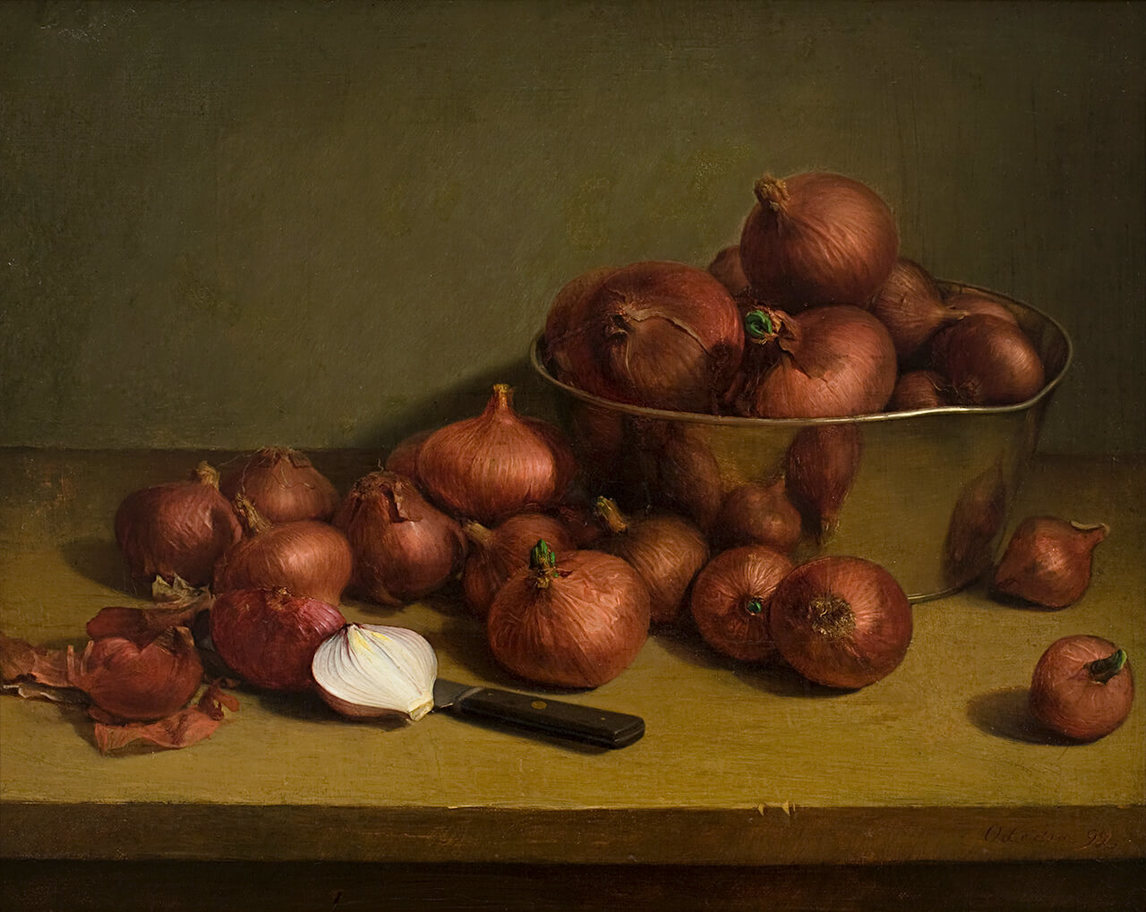 ---
Credit for Banner Images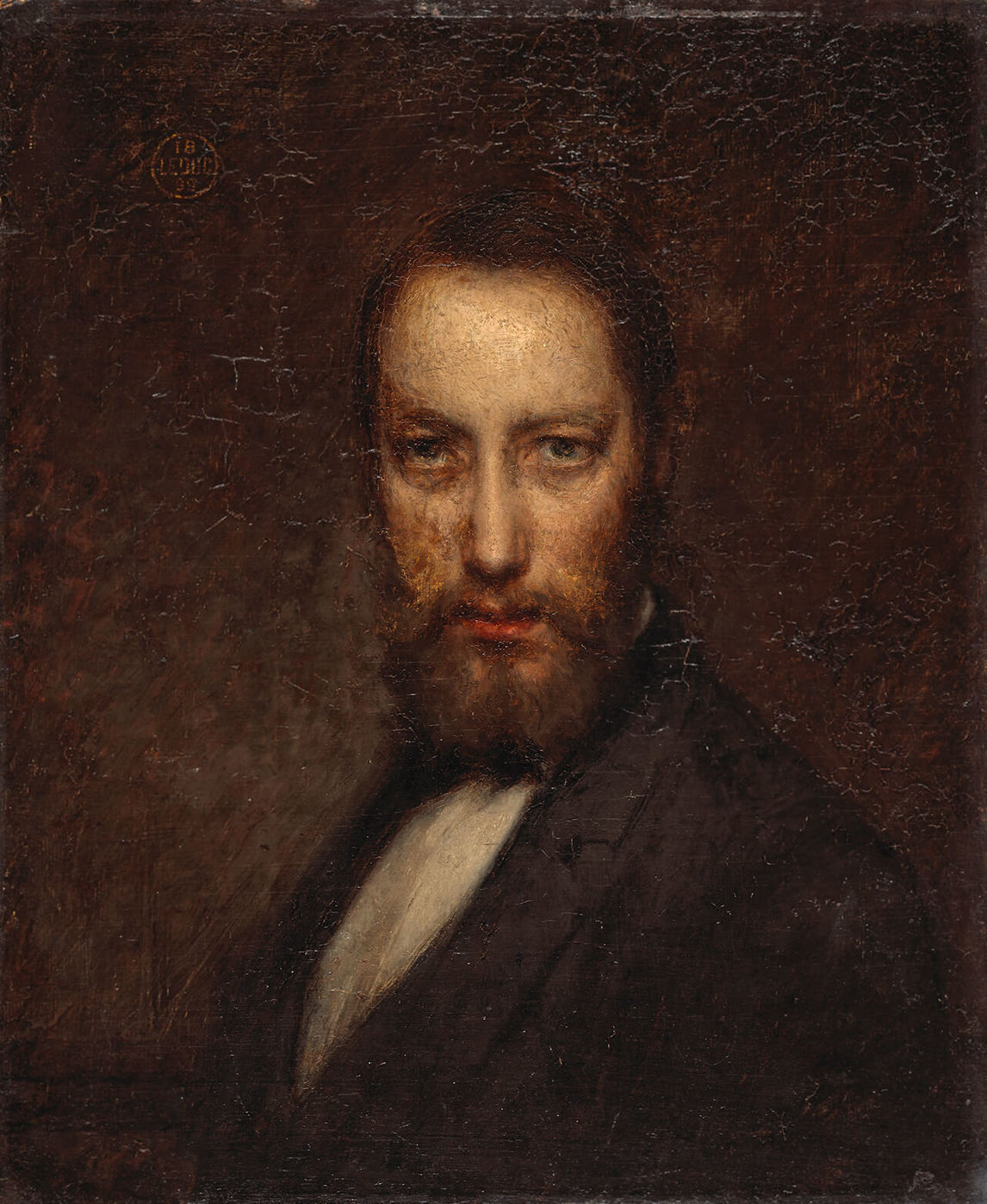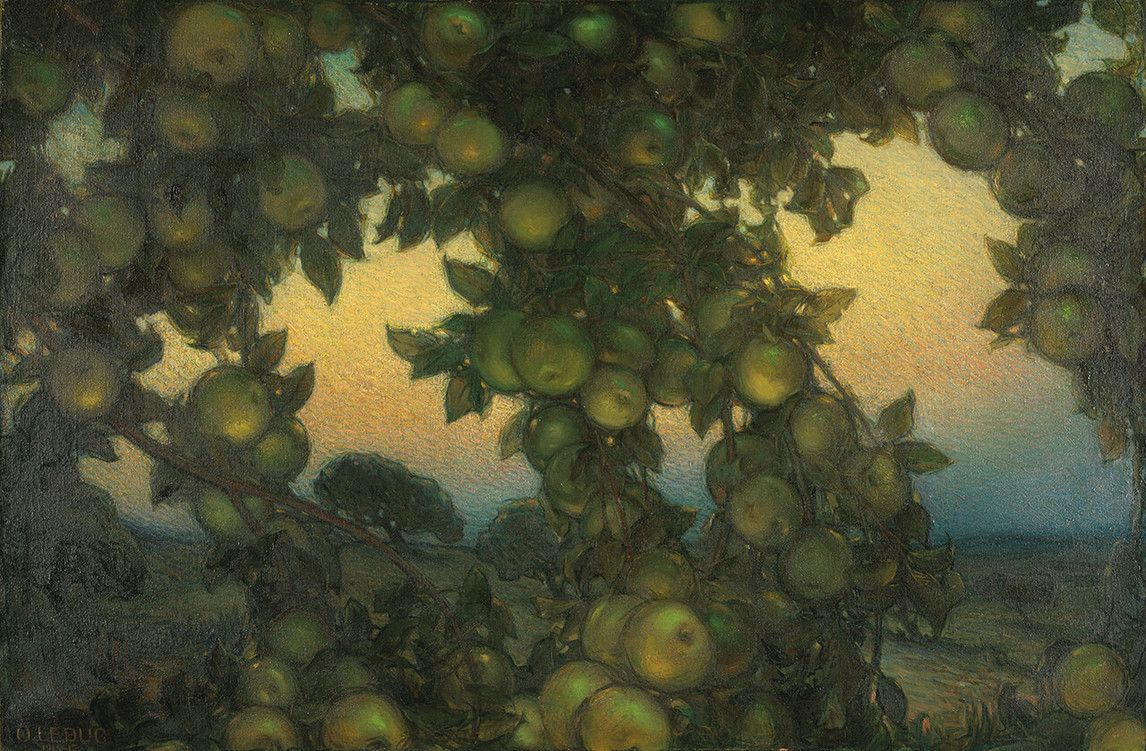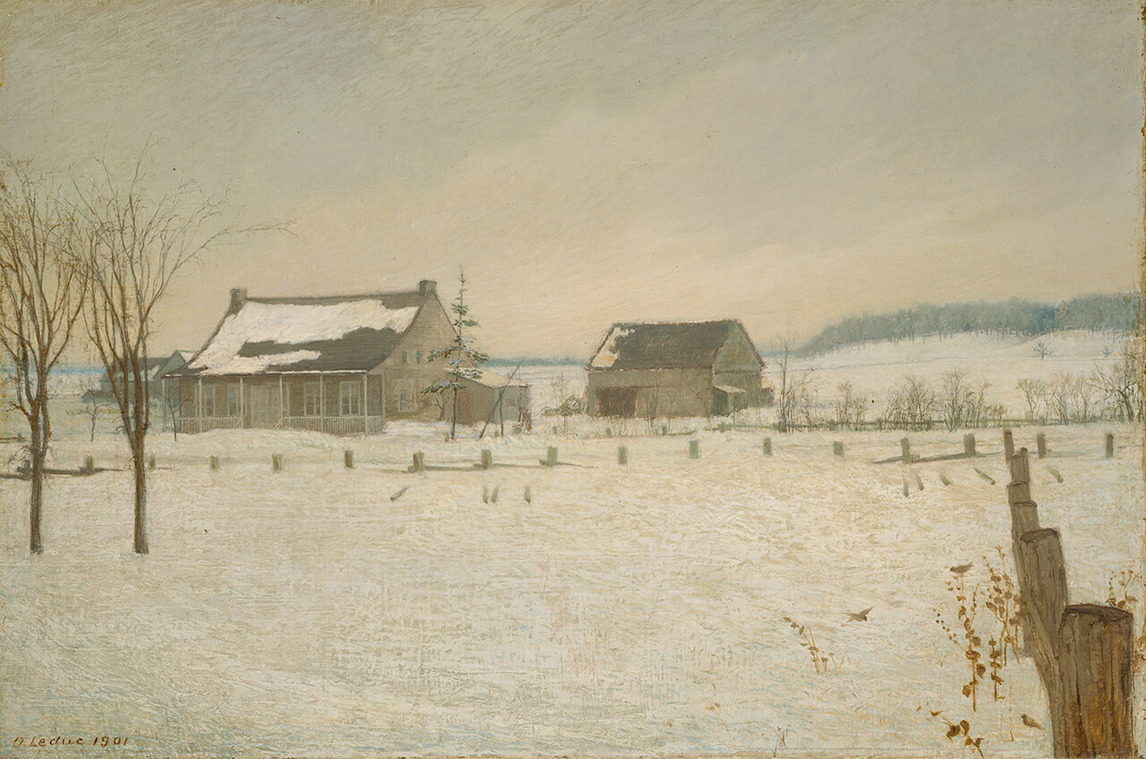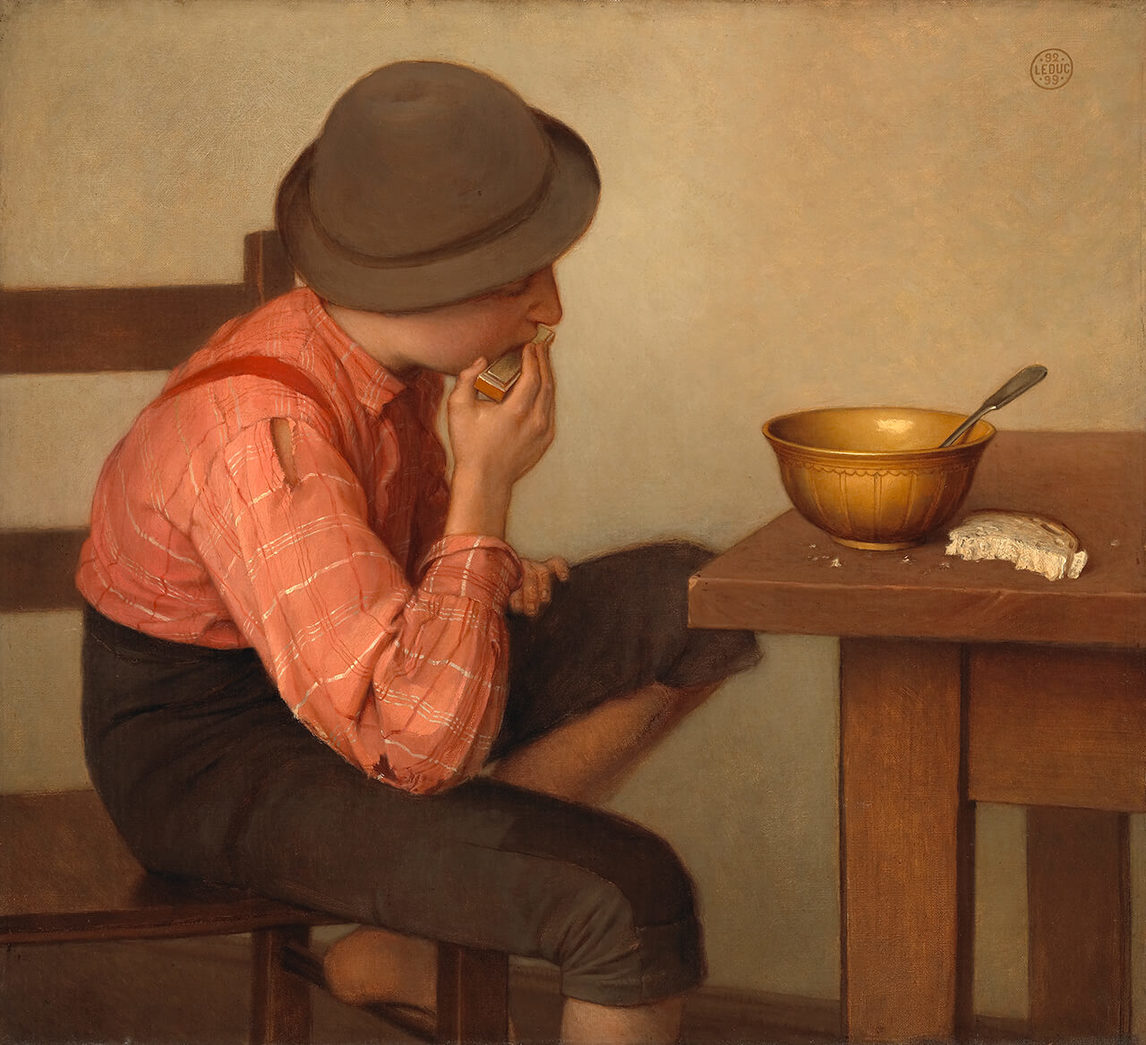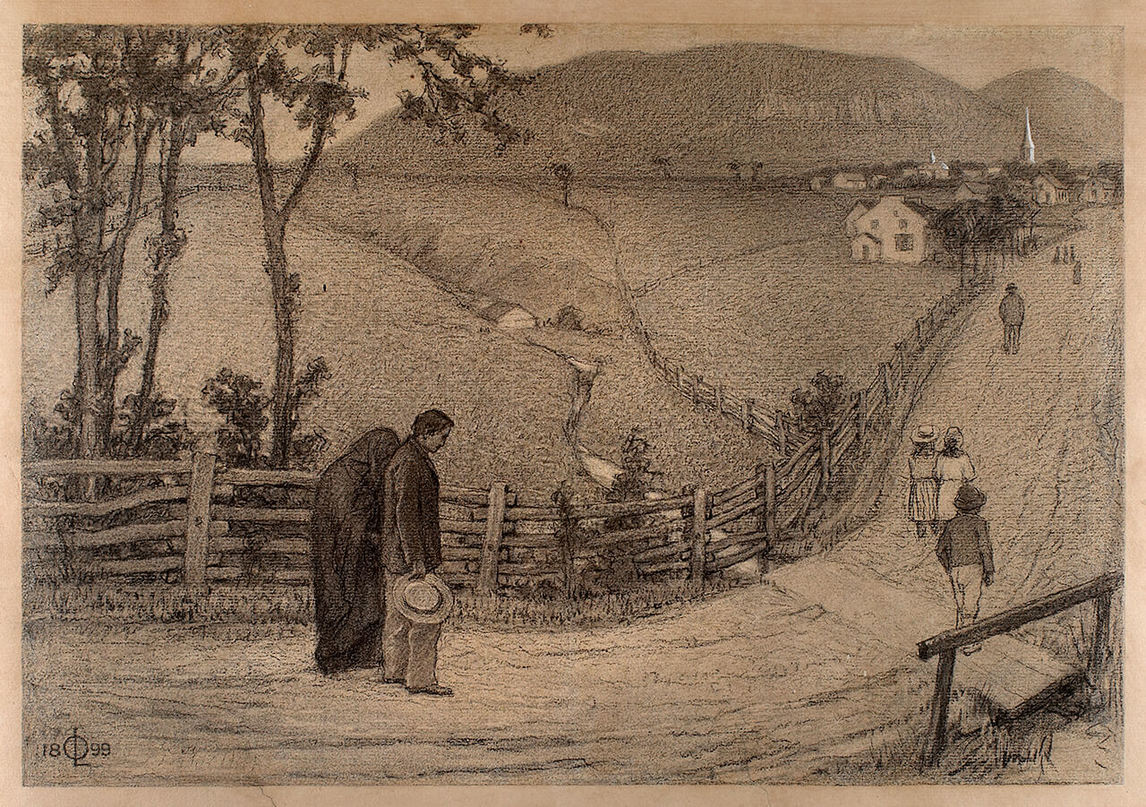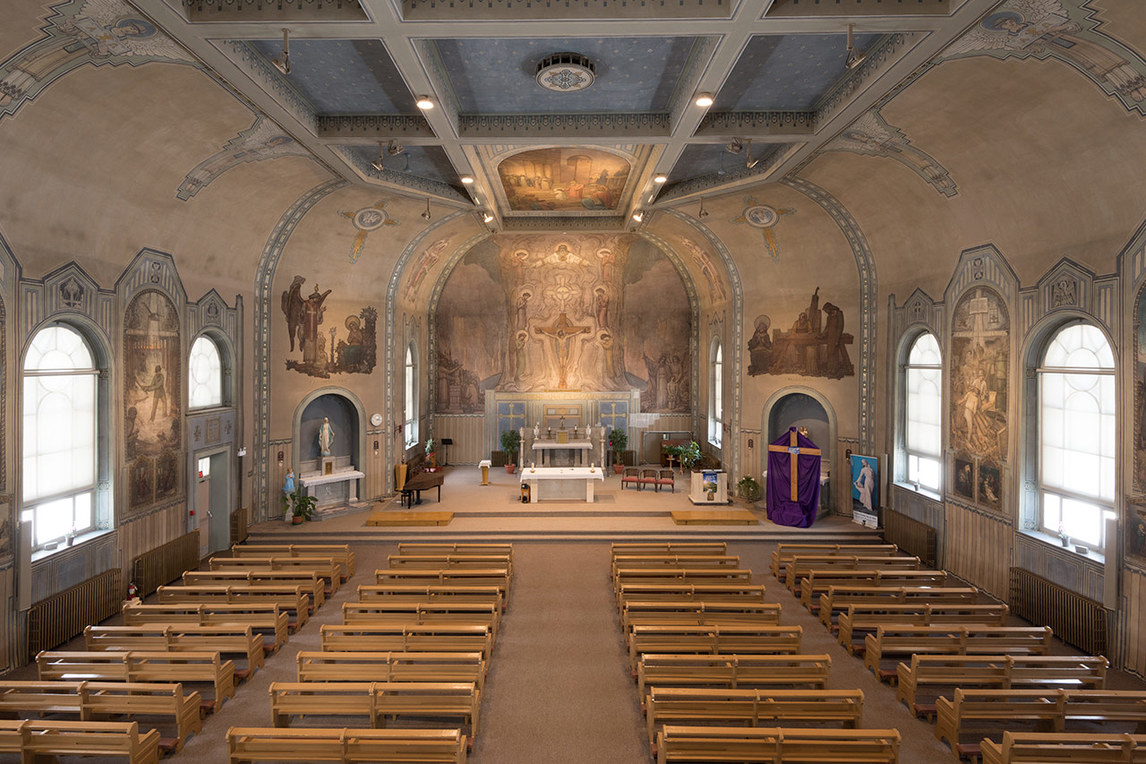 ---
Credits for works by Ozias Leduc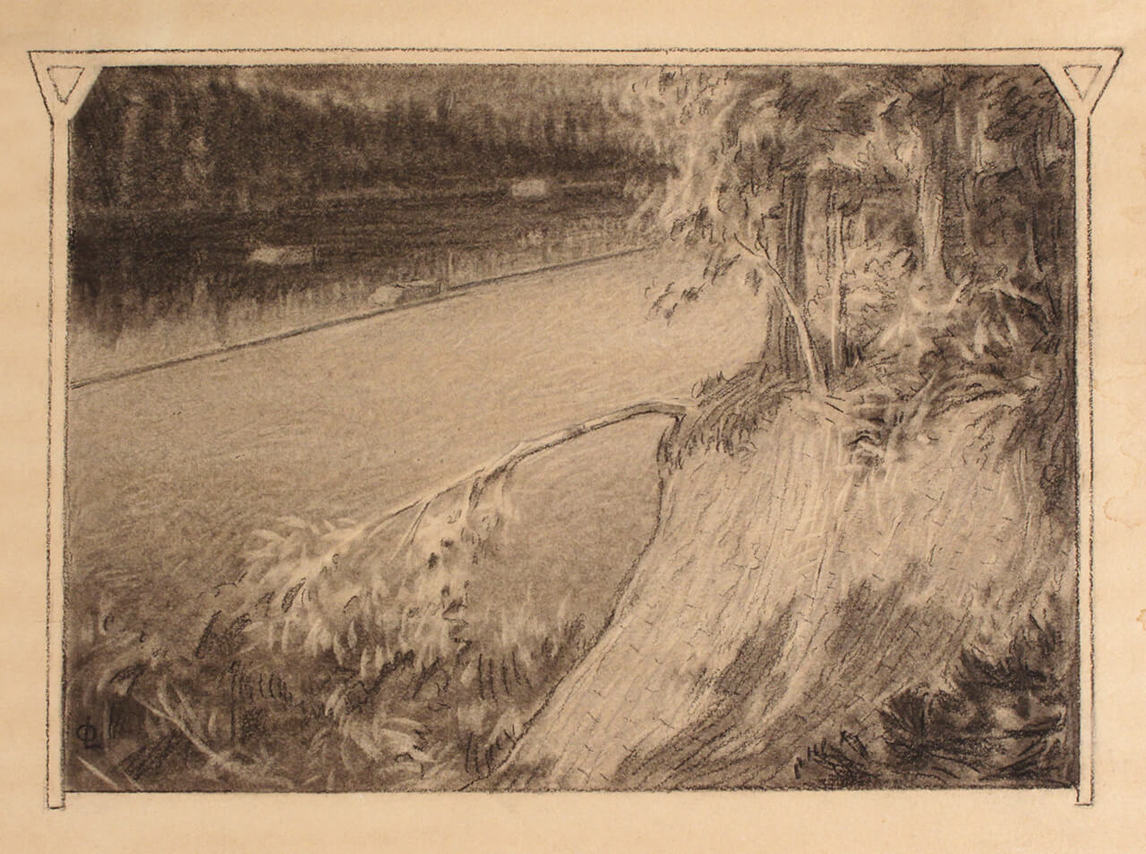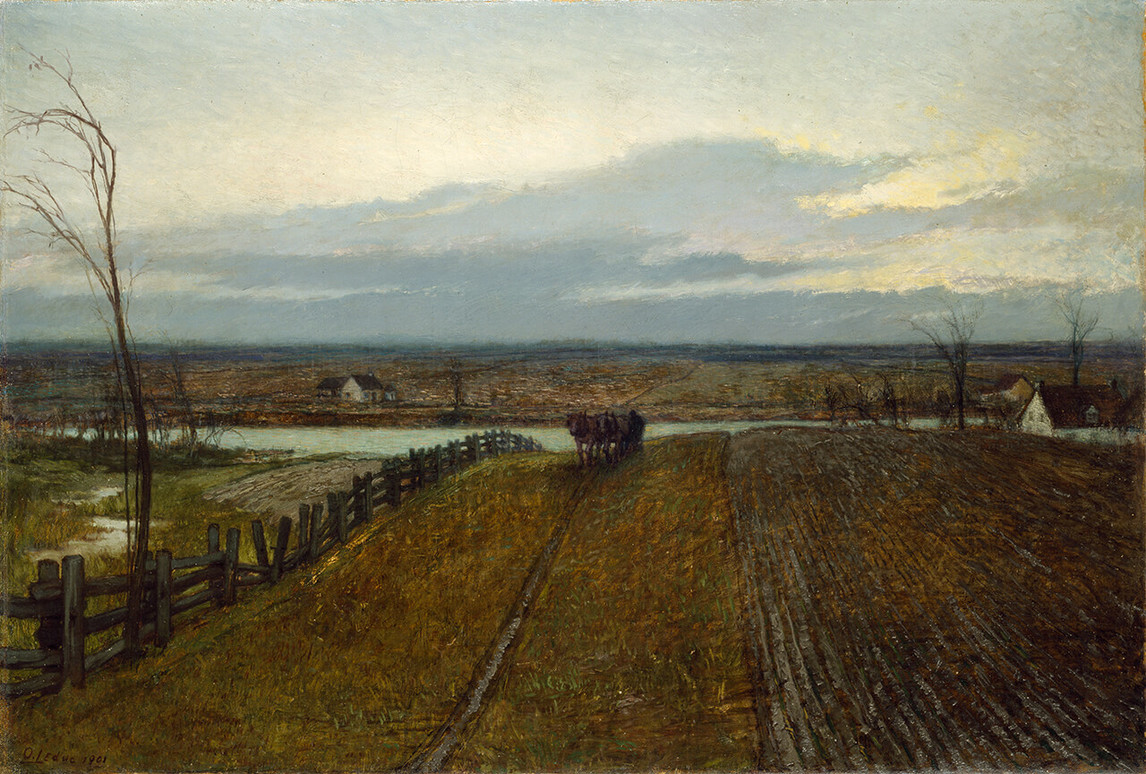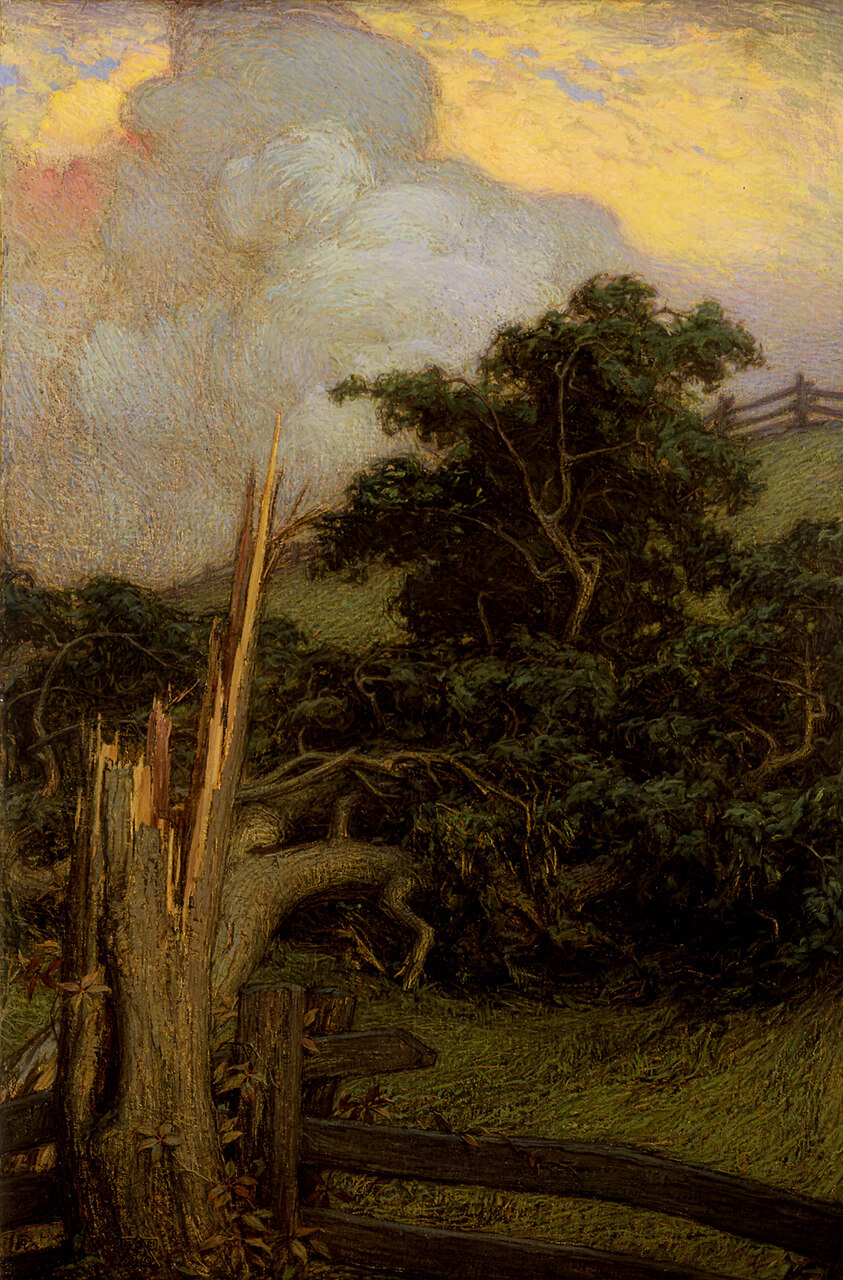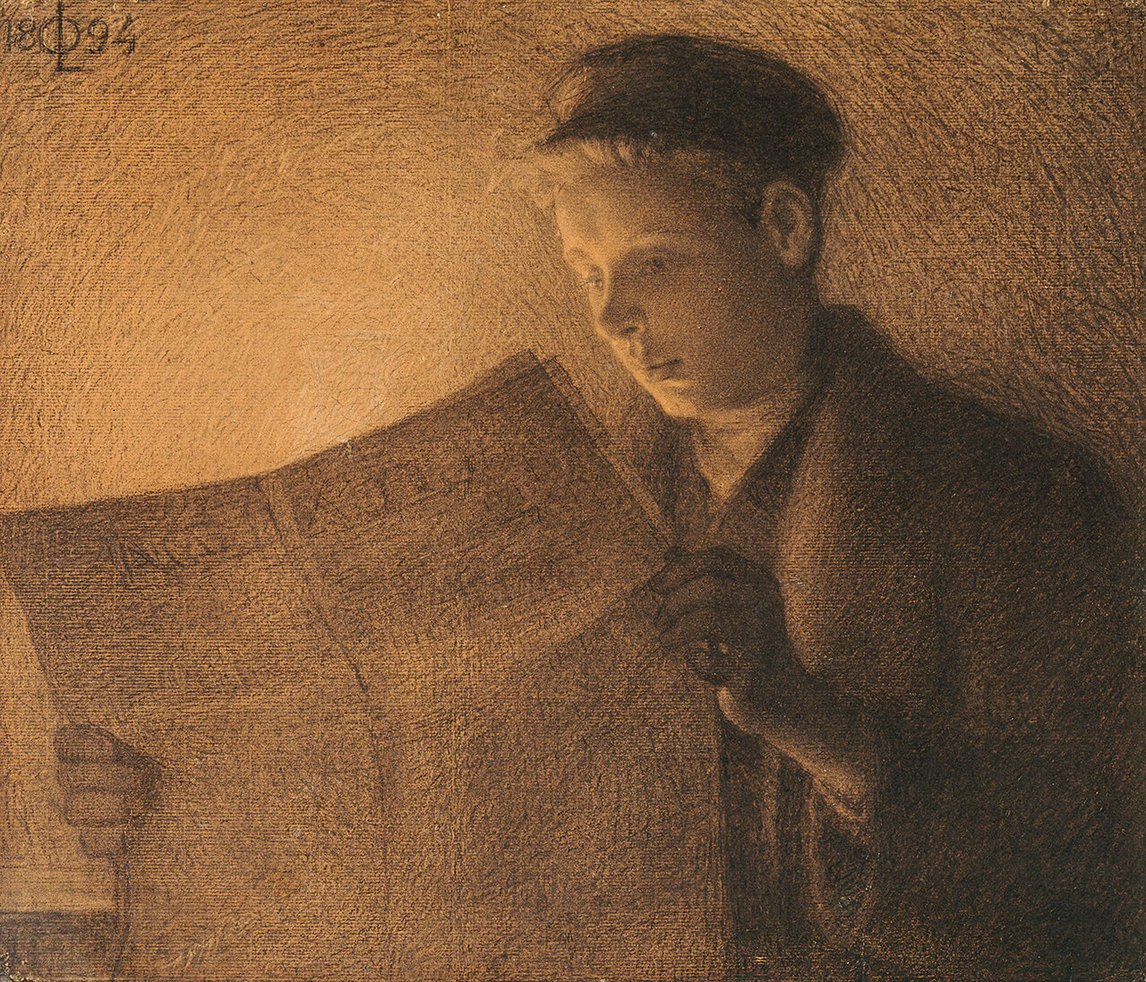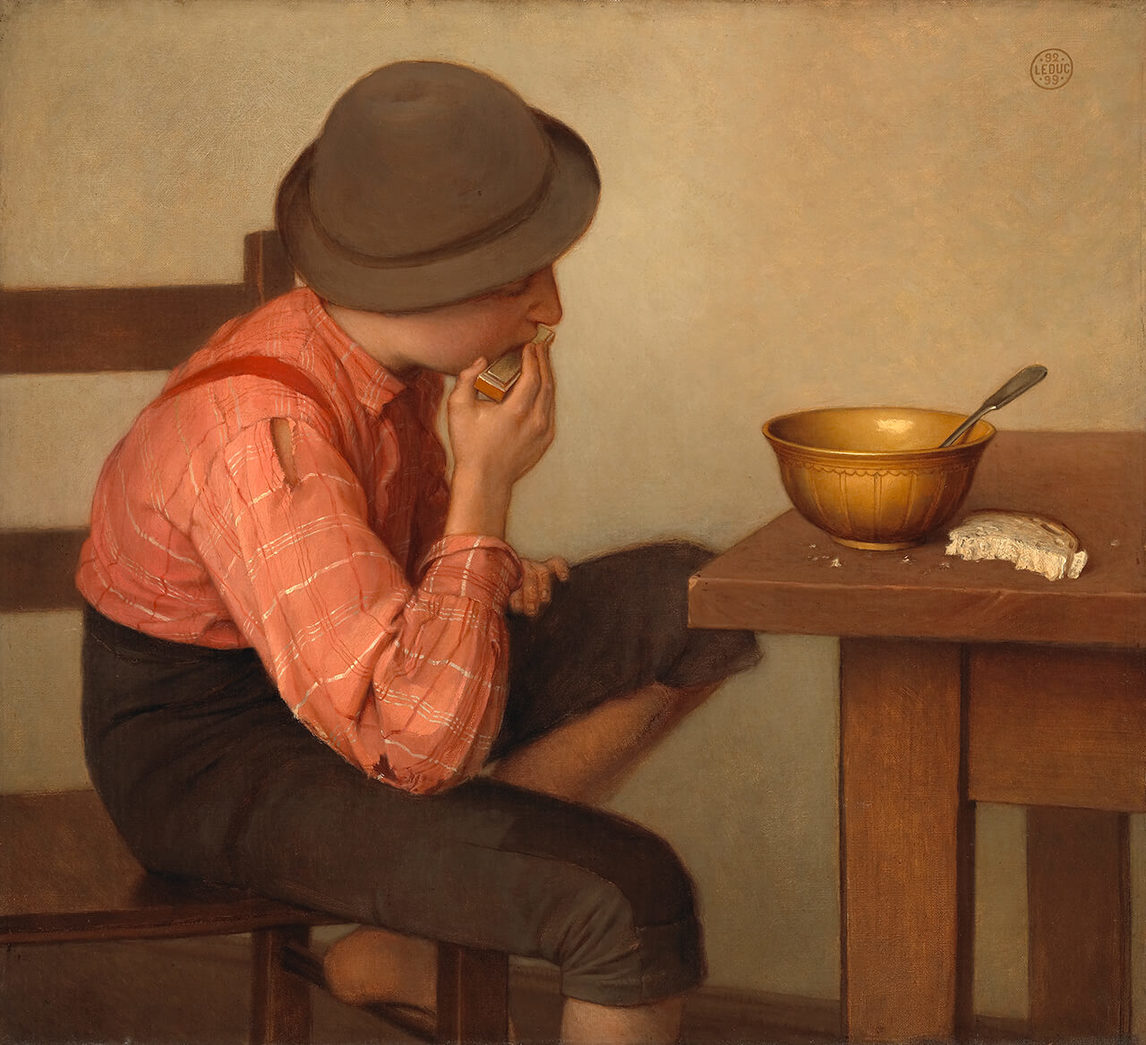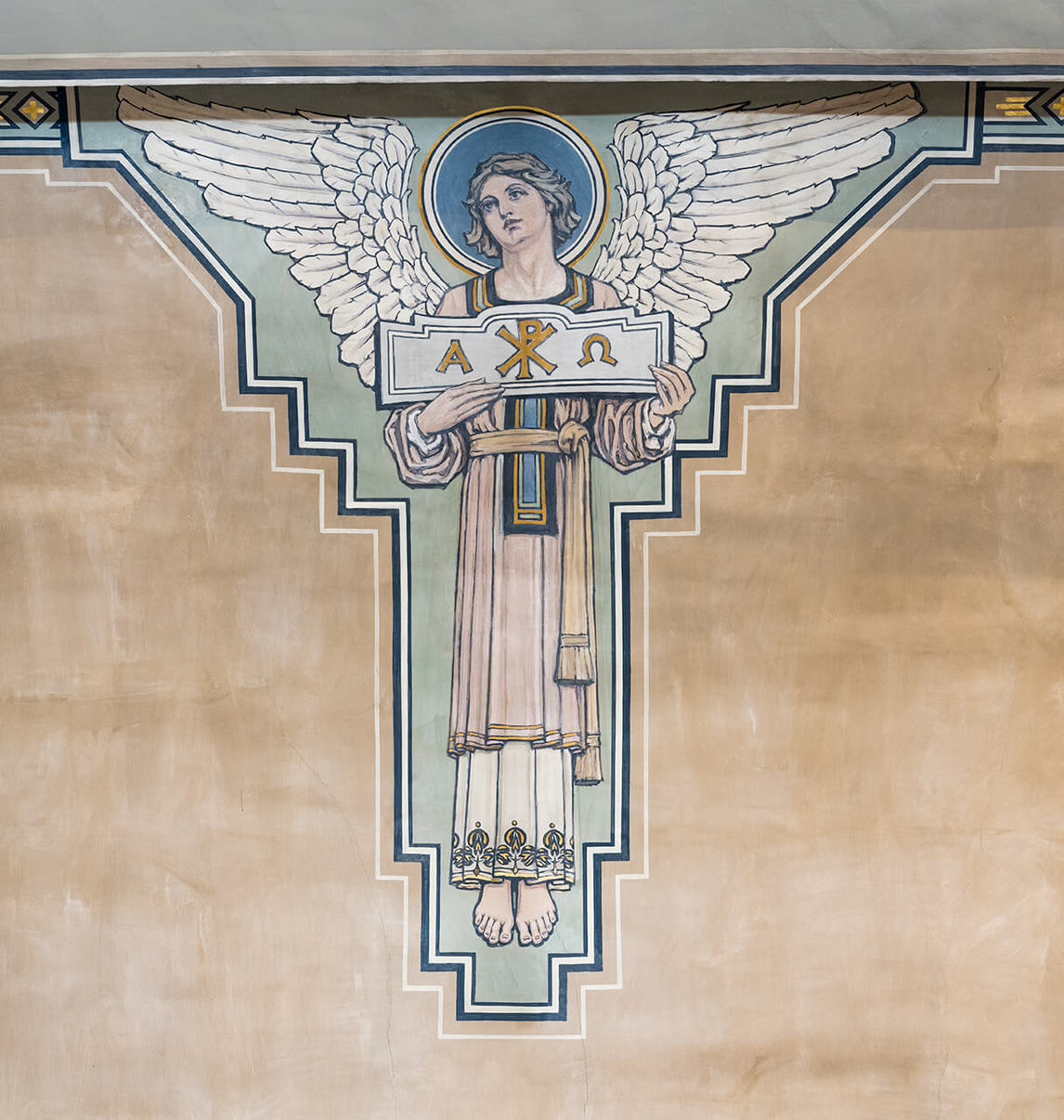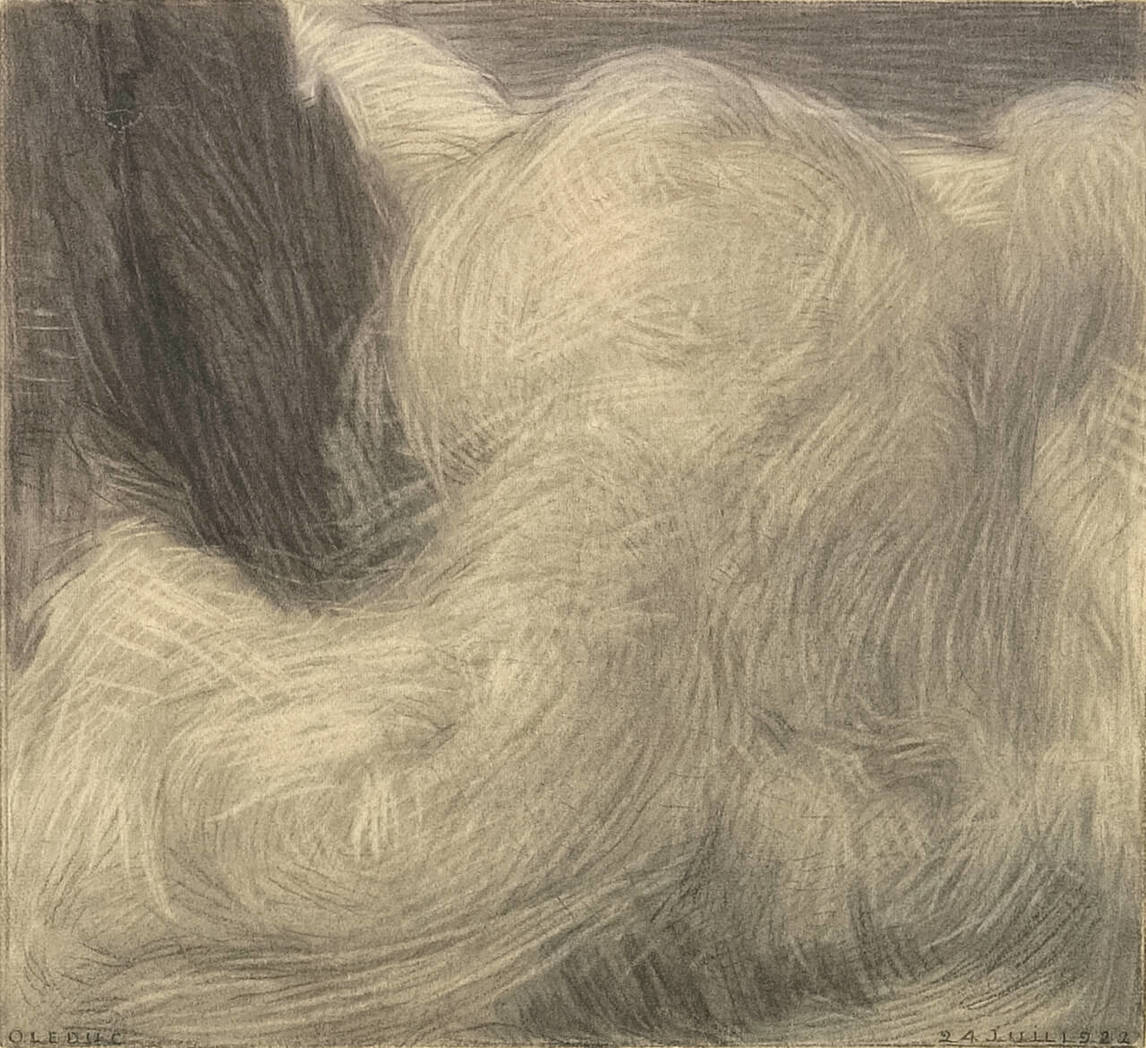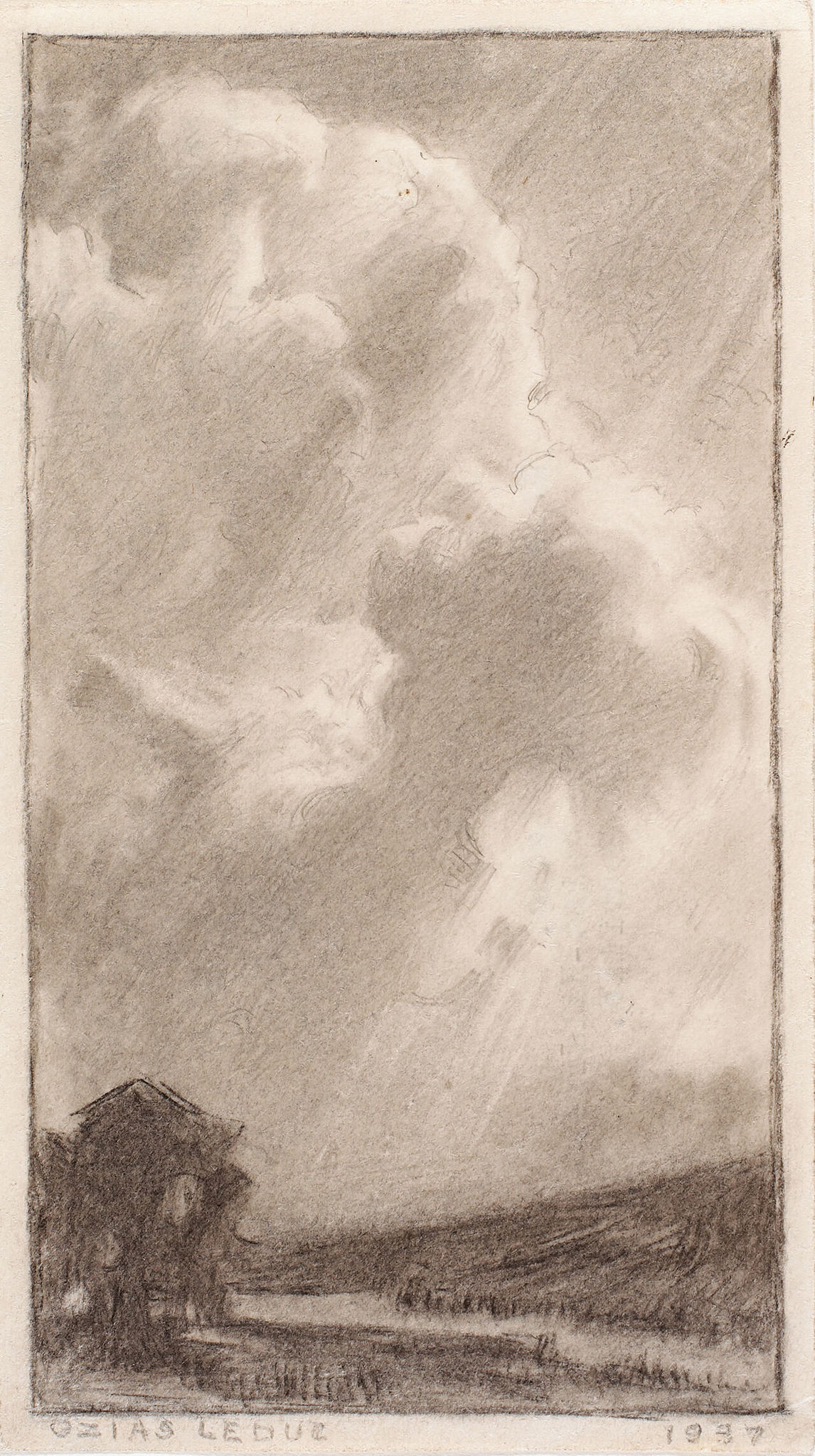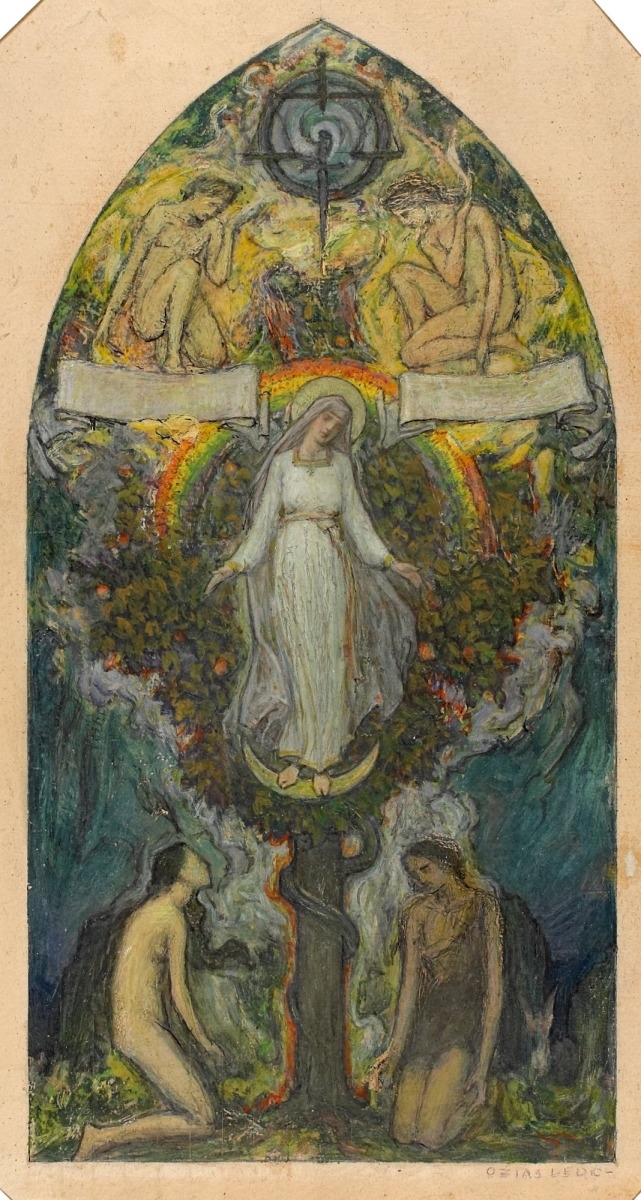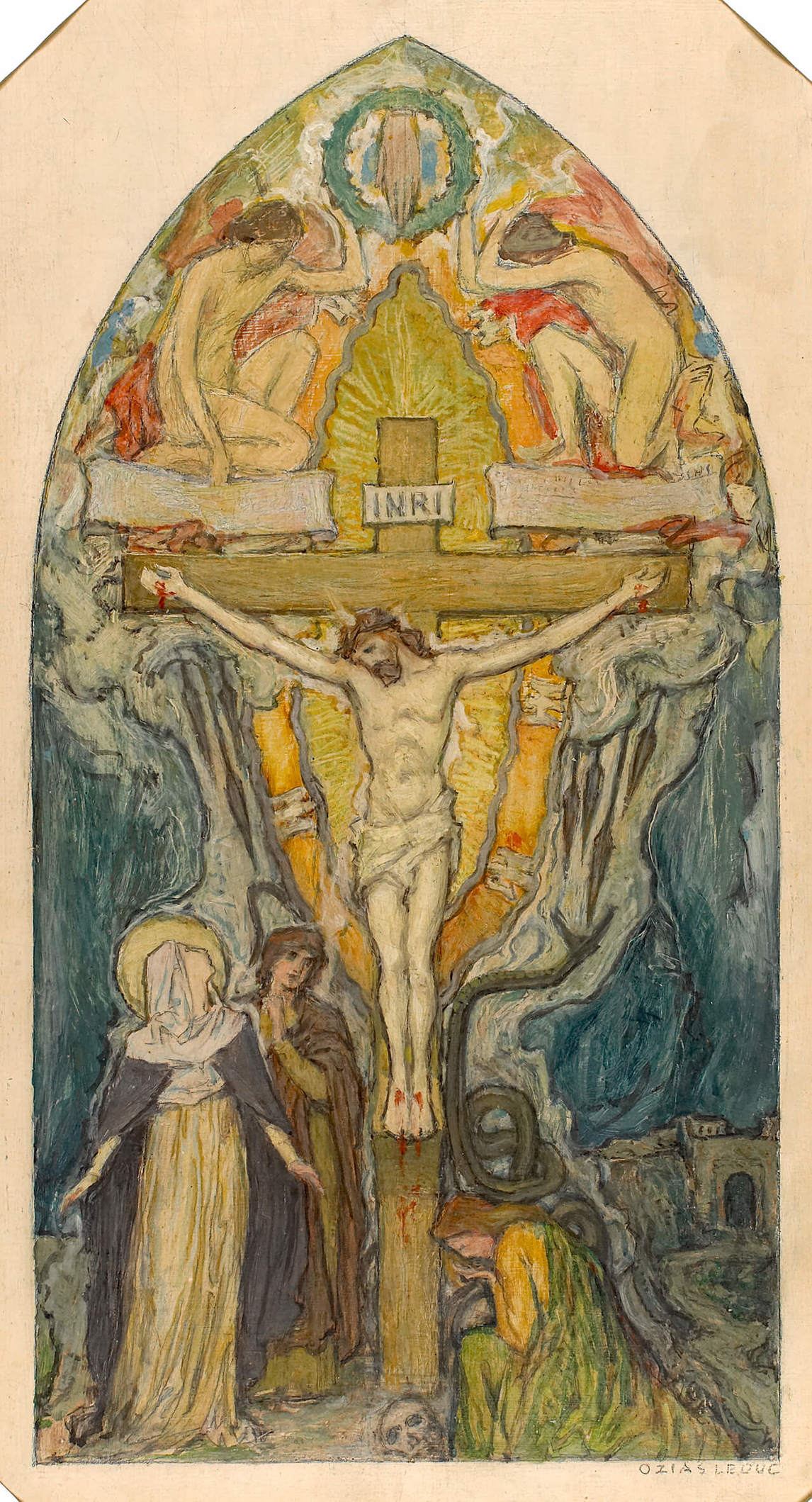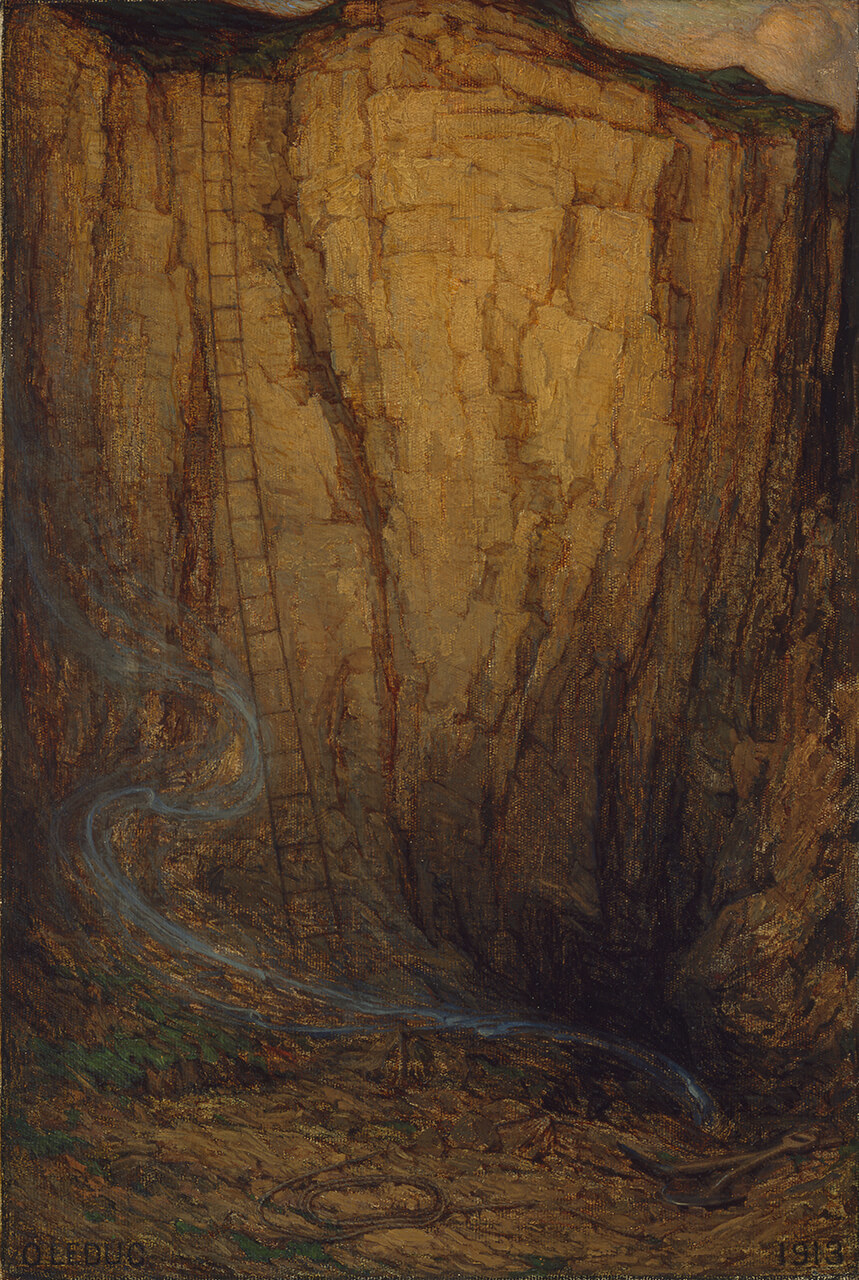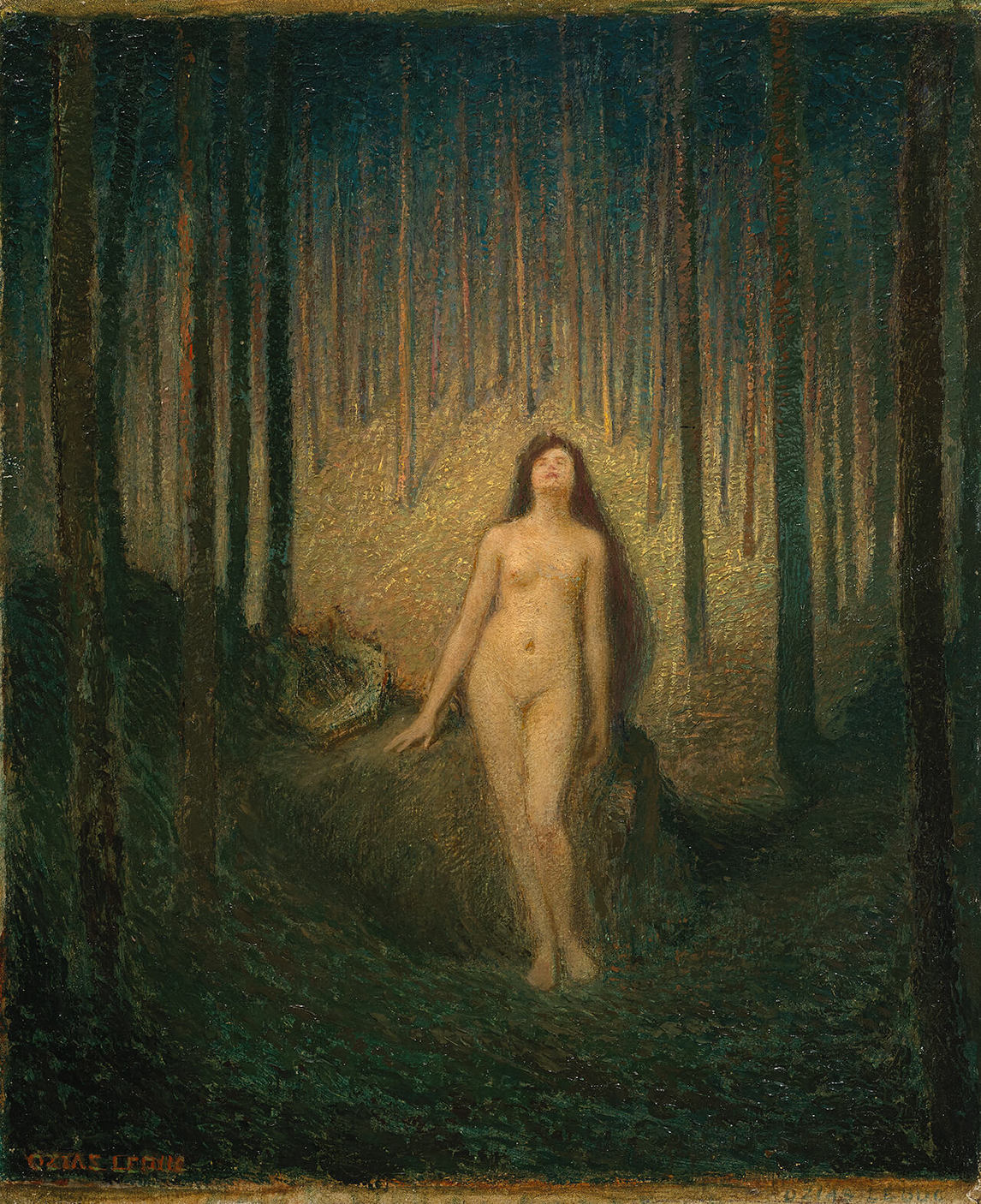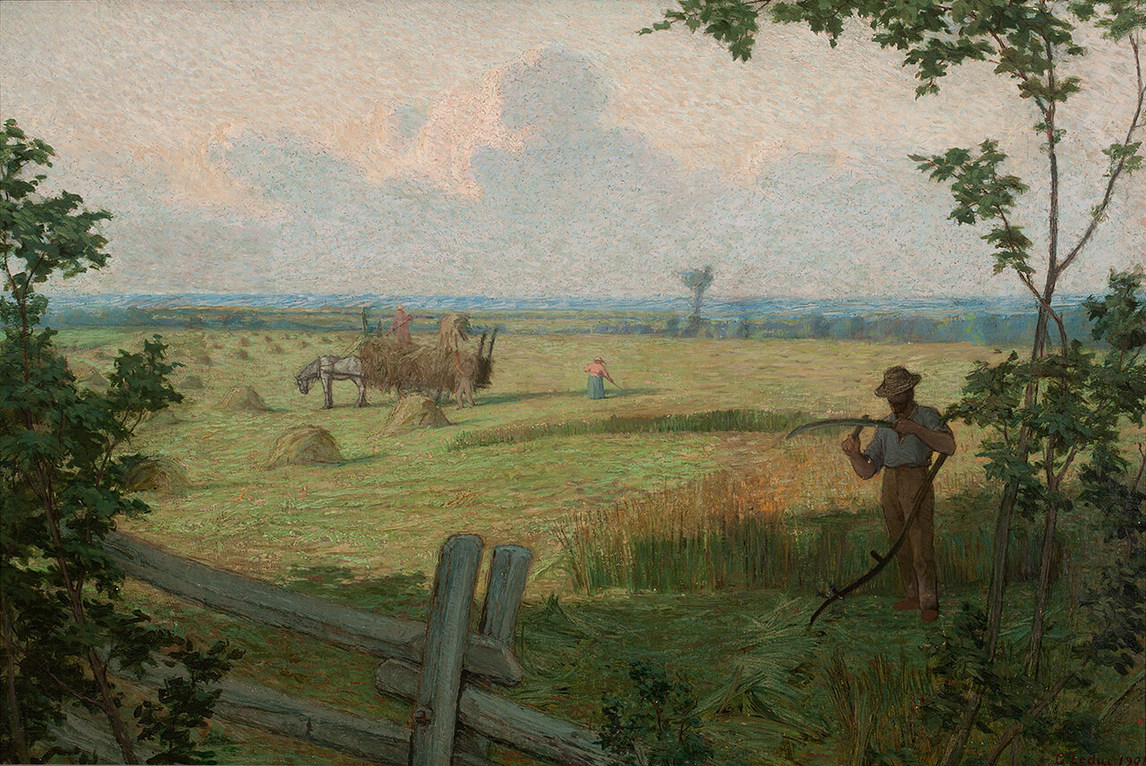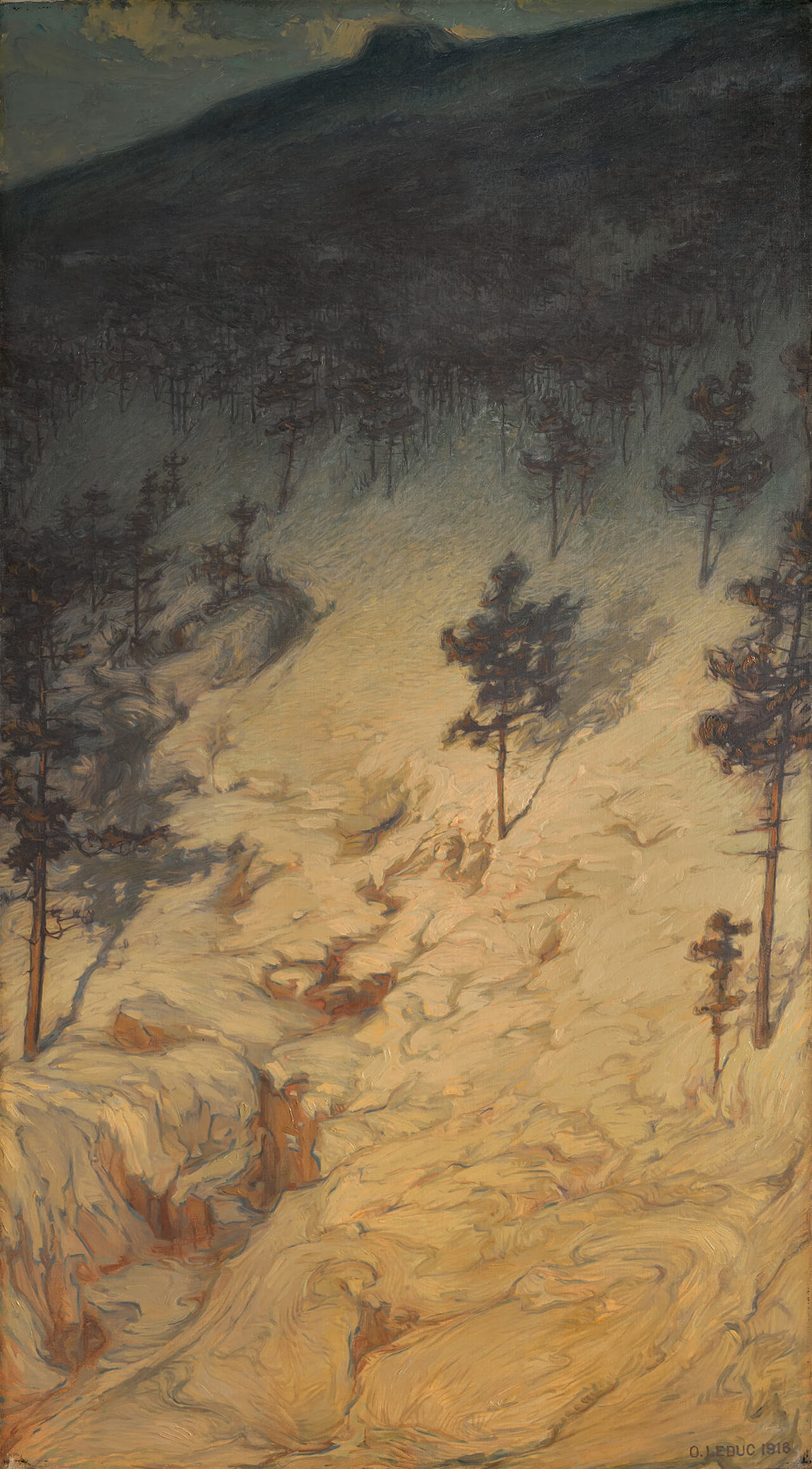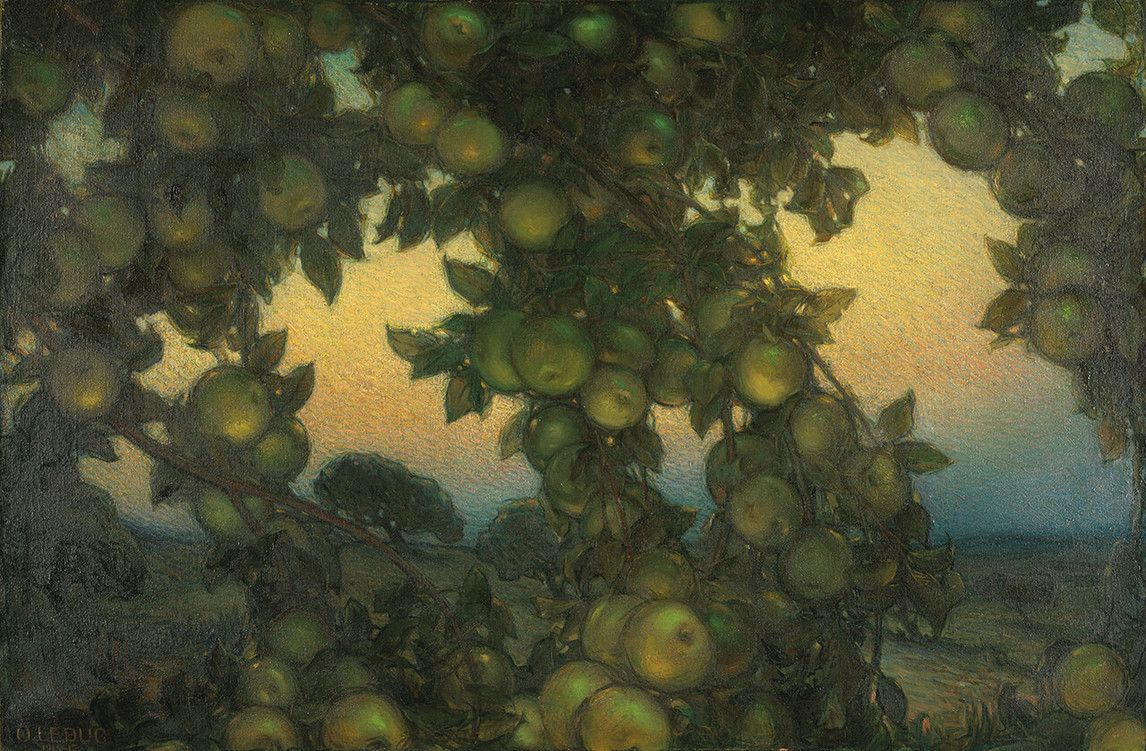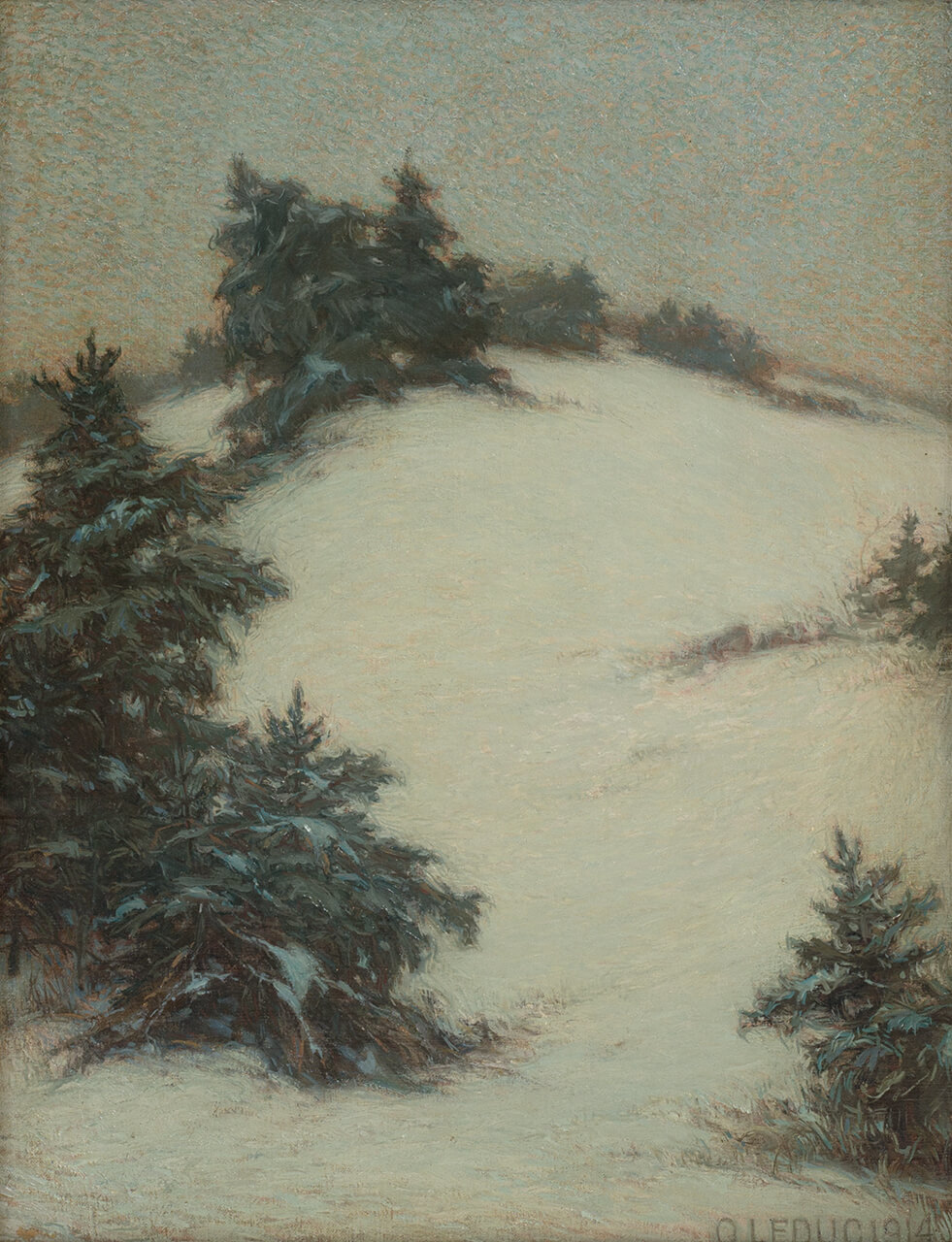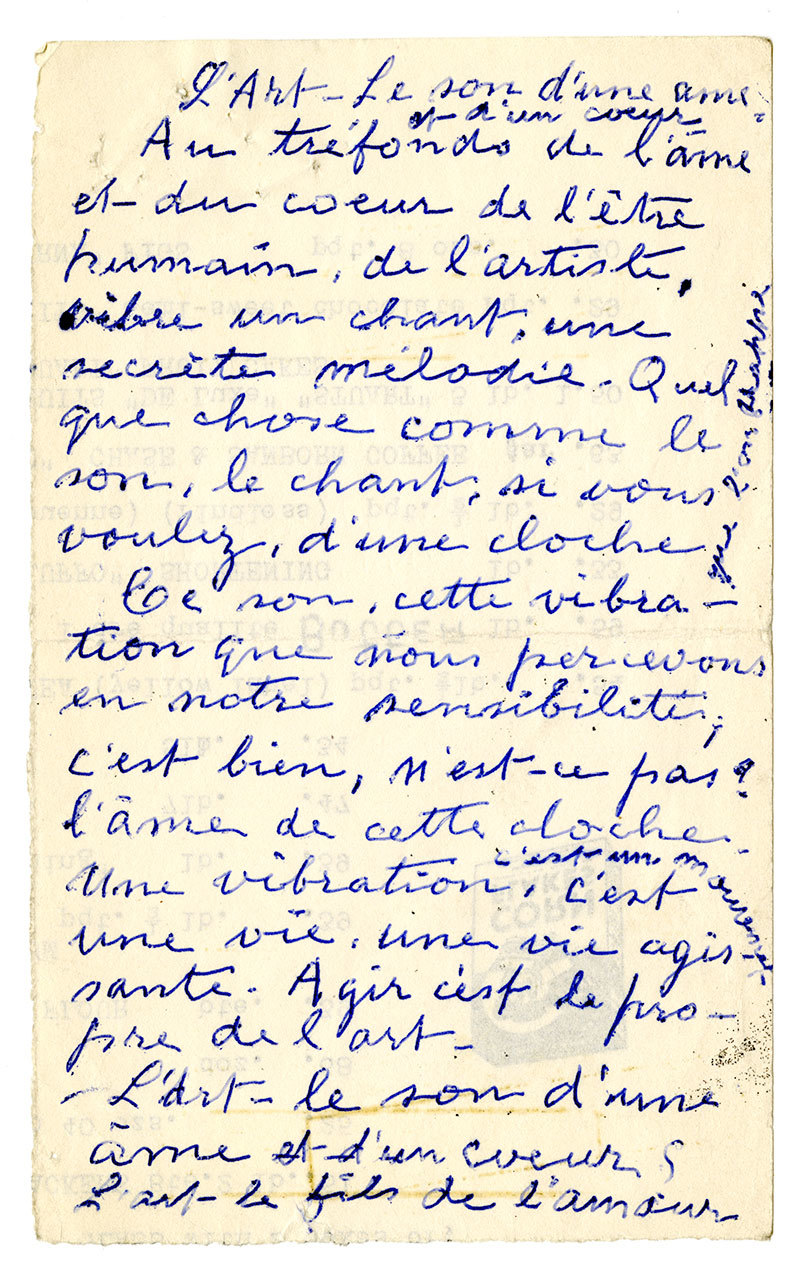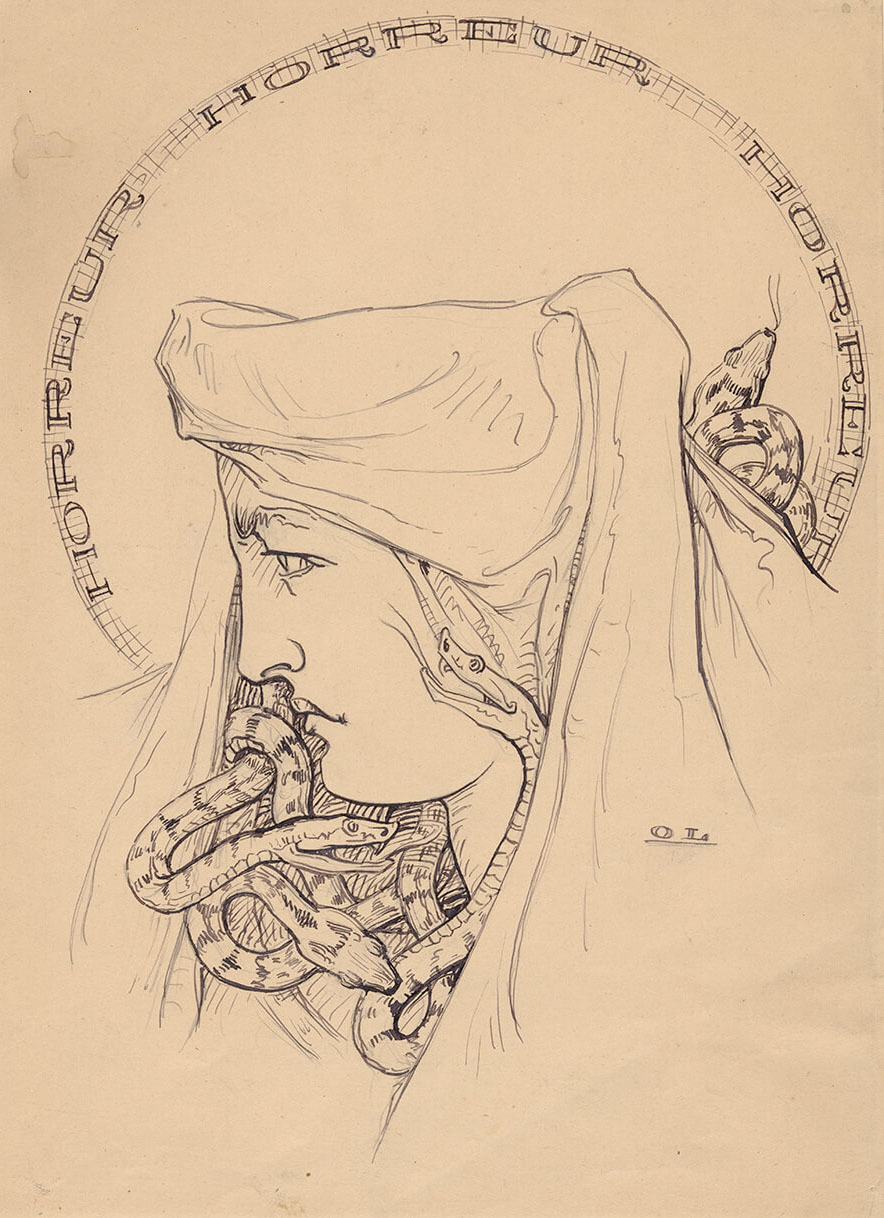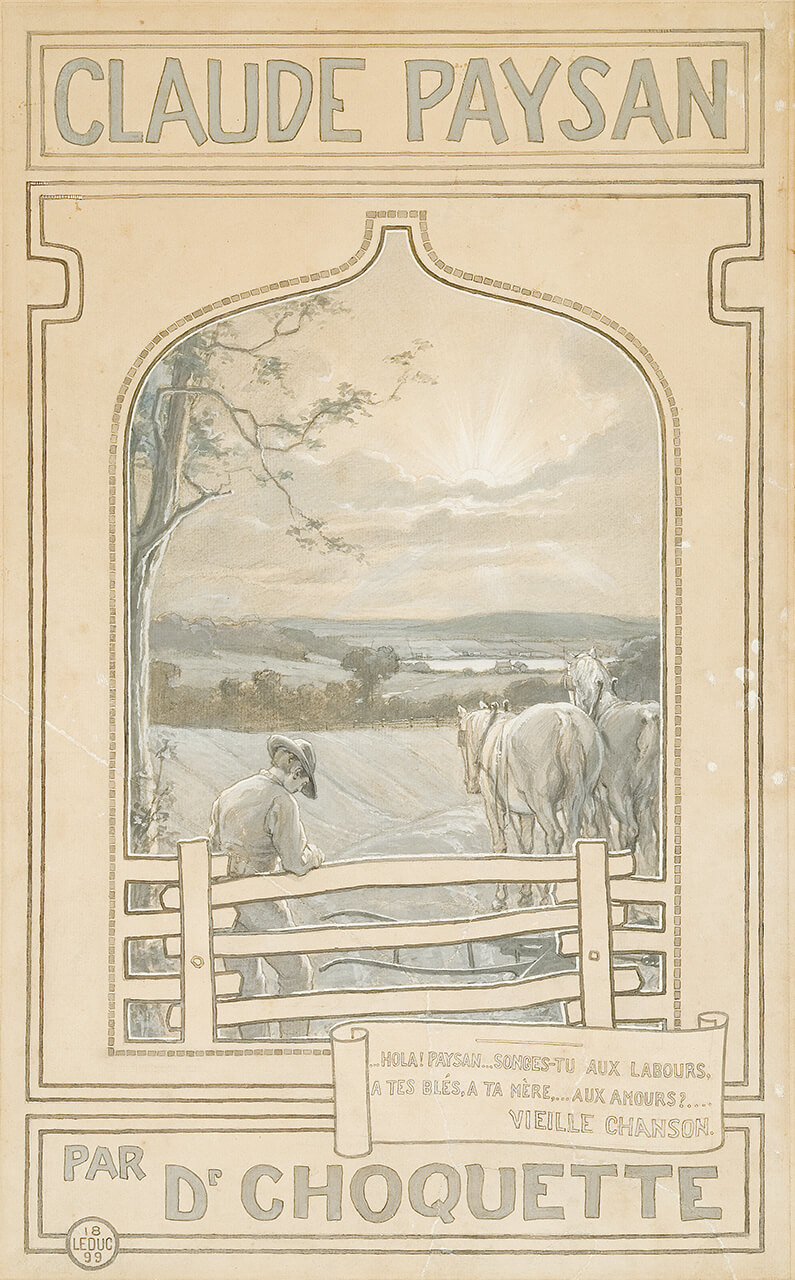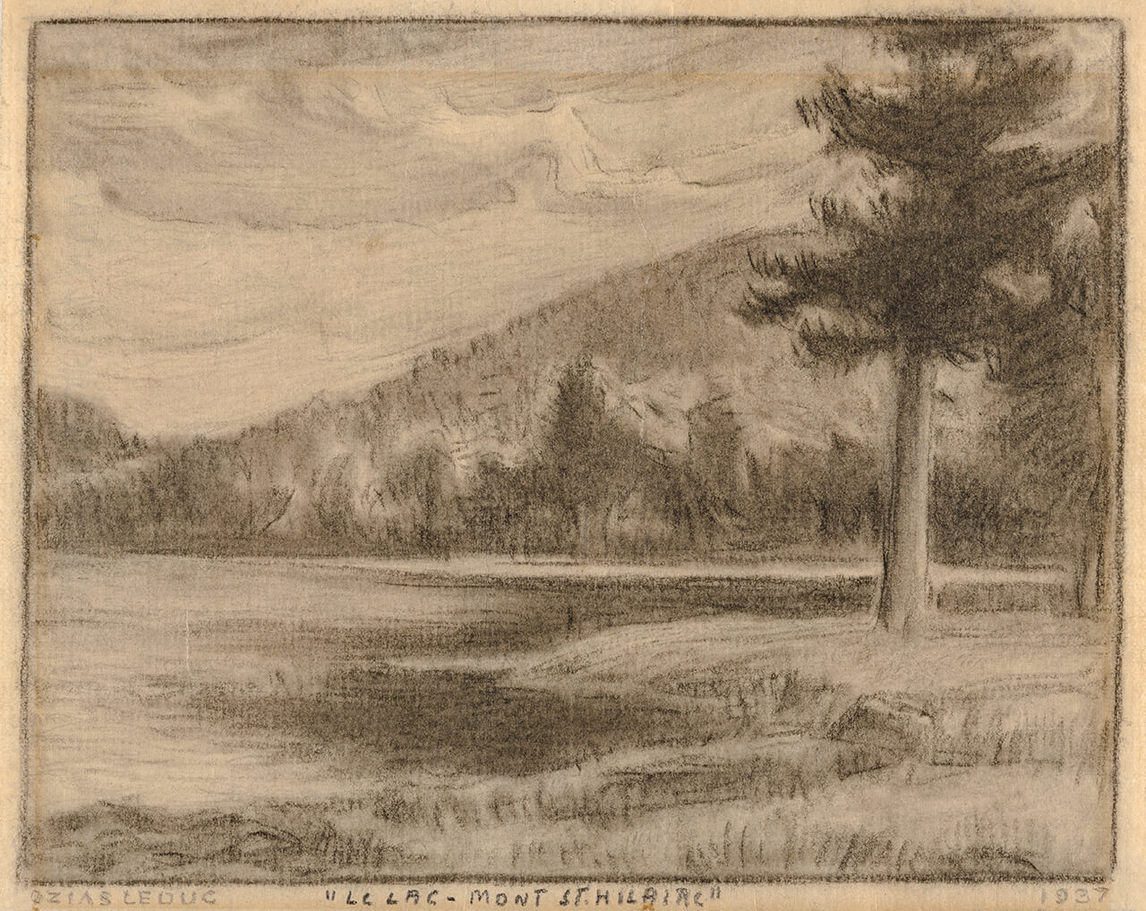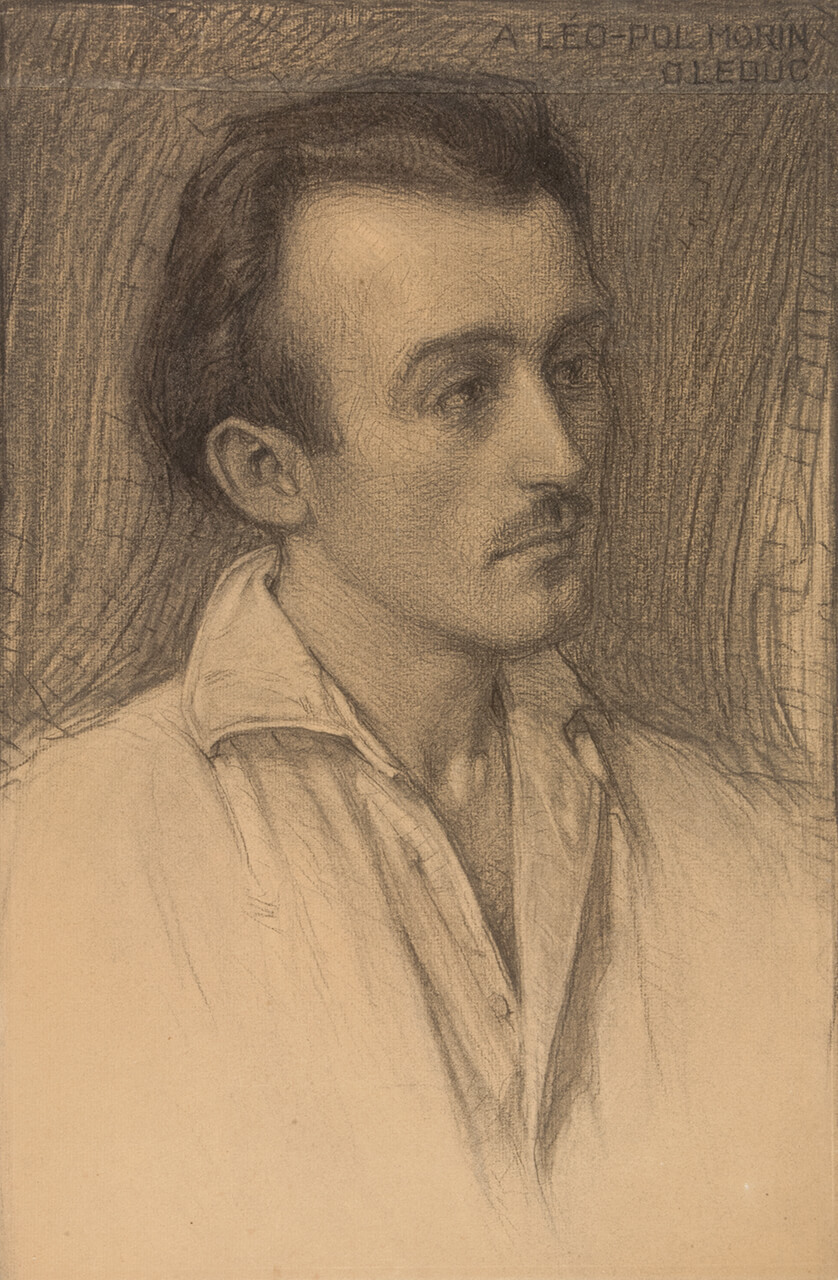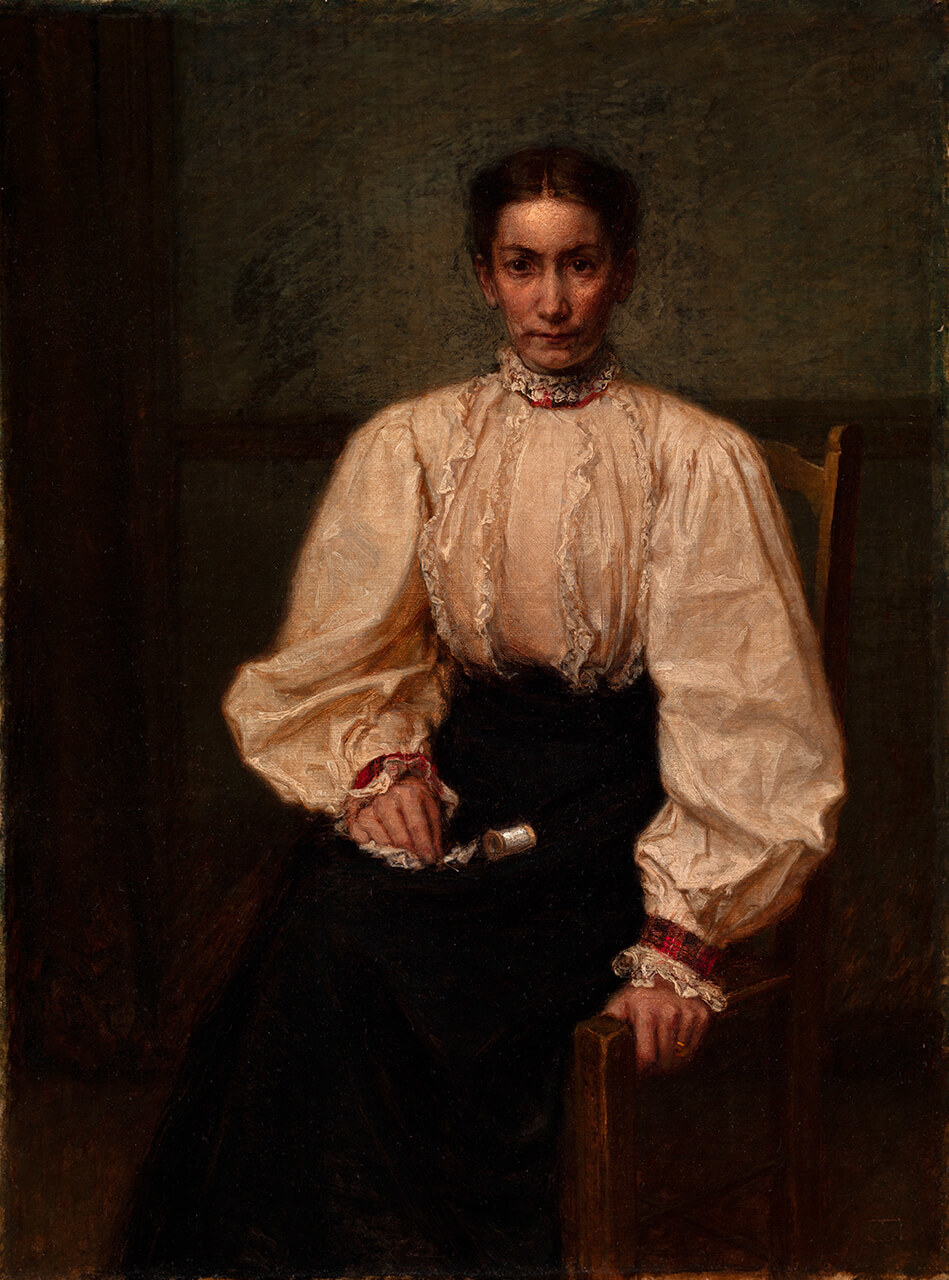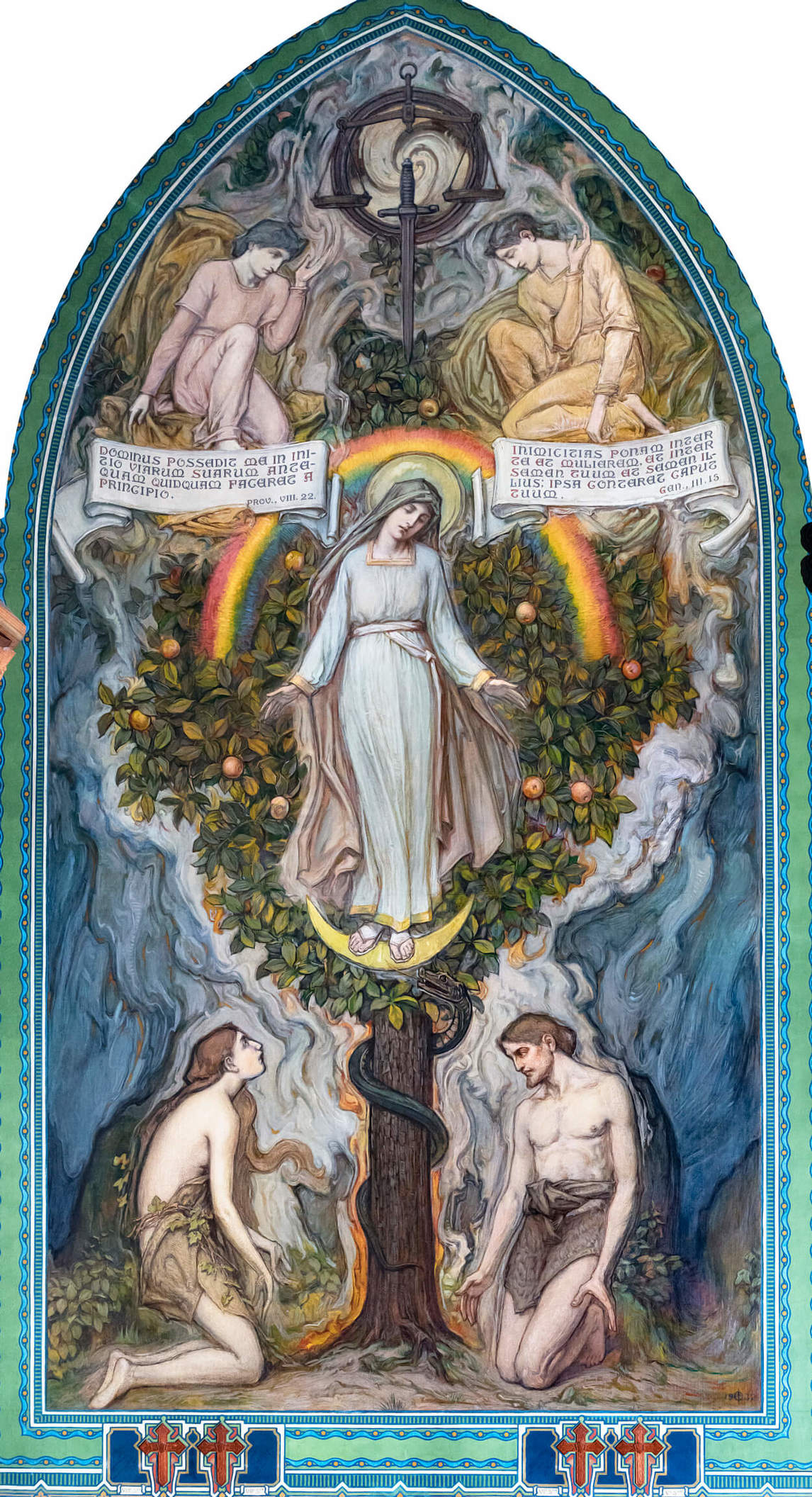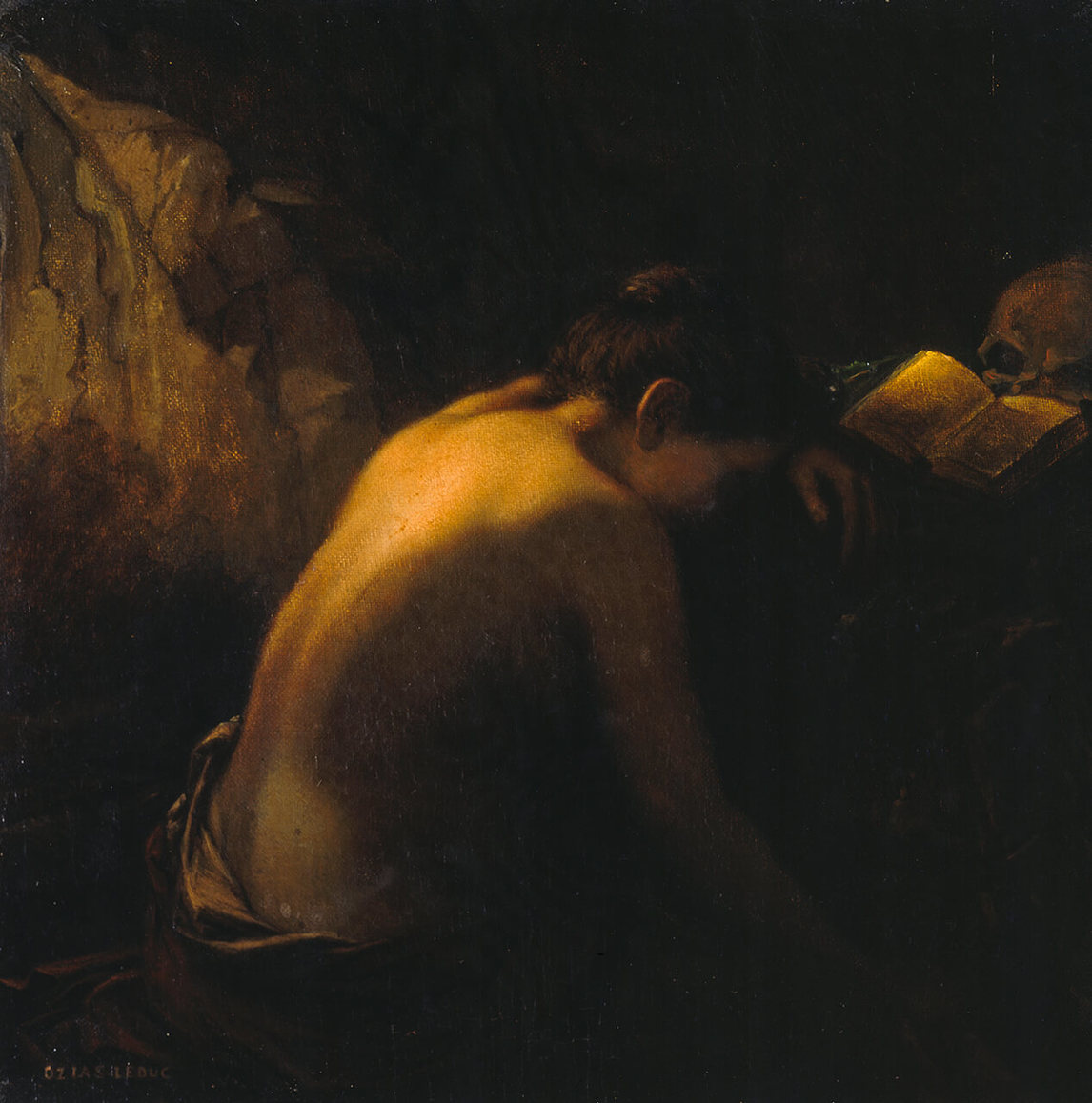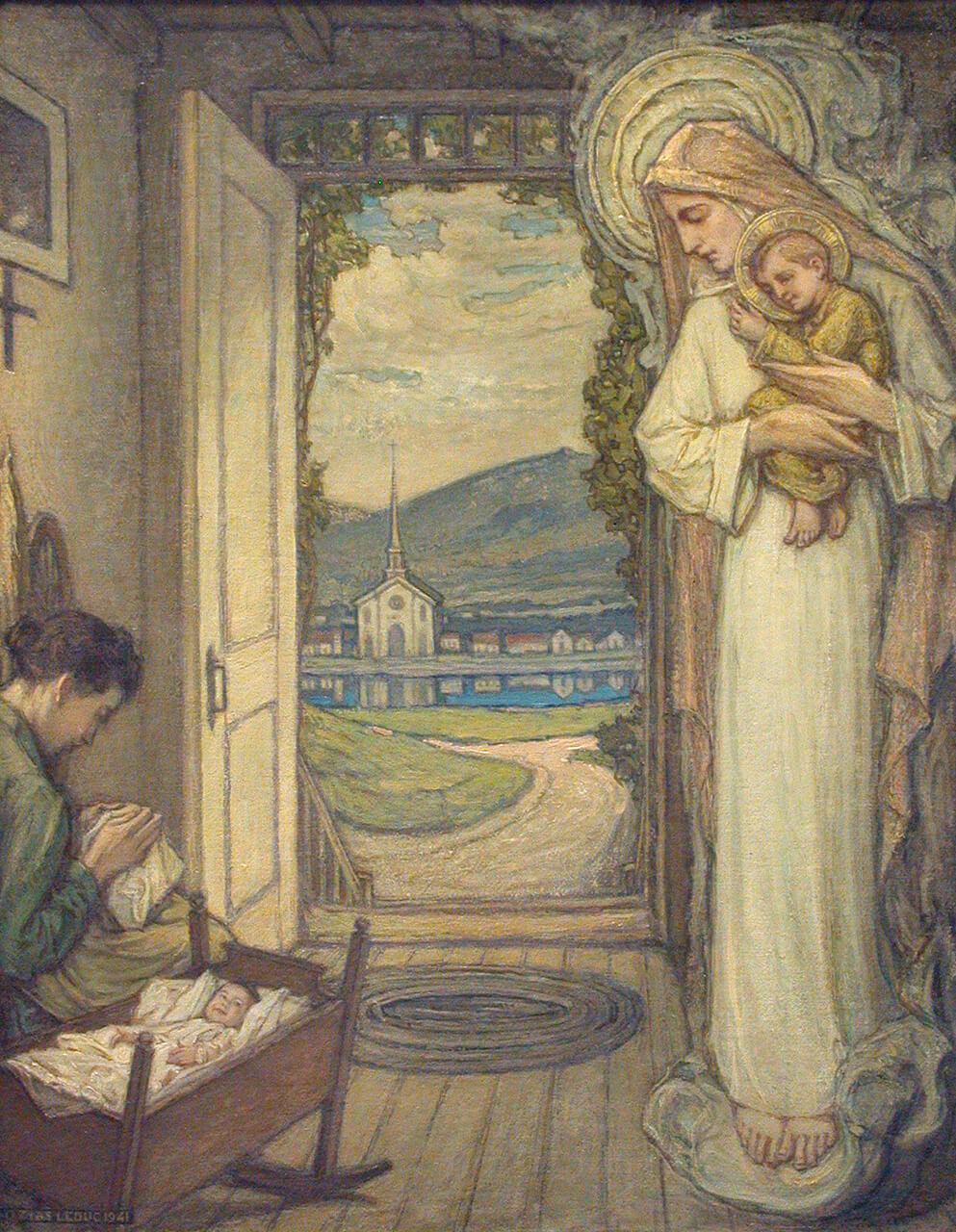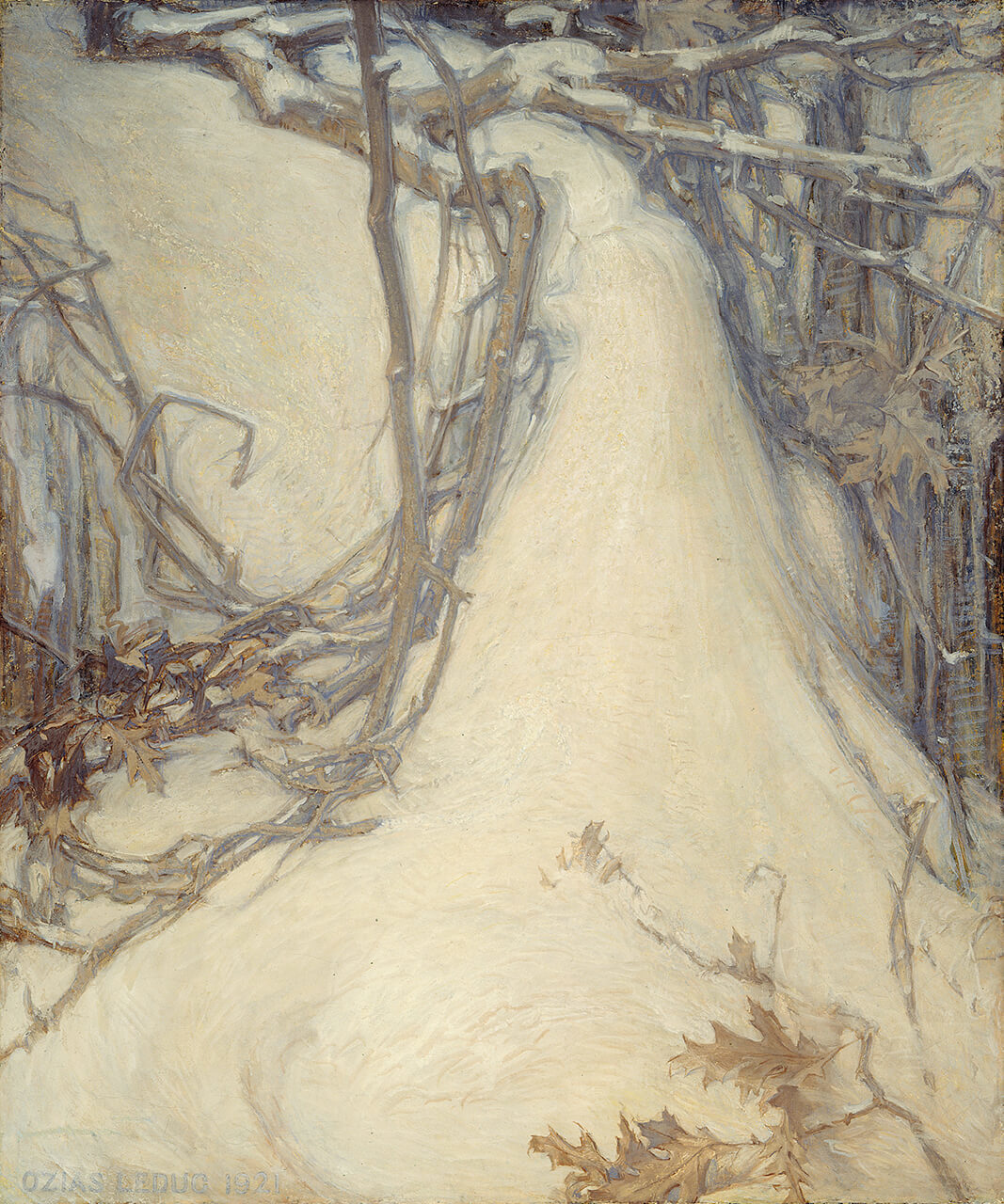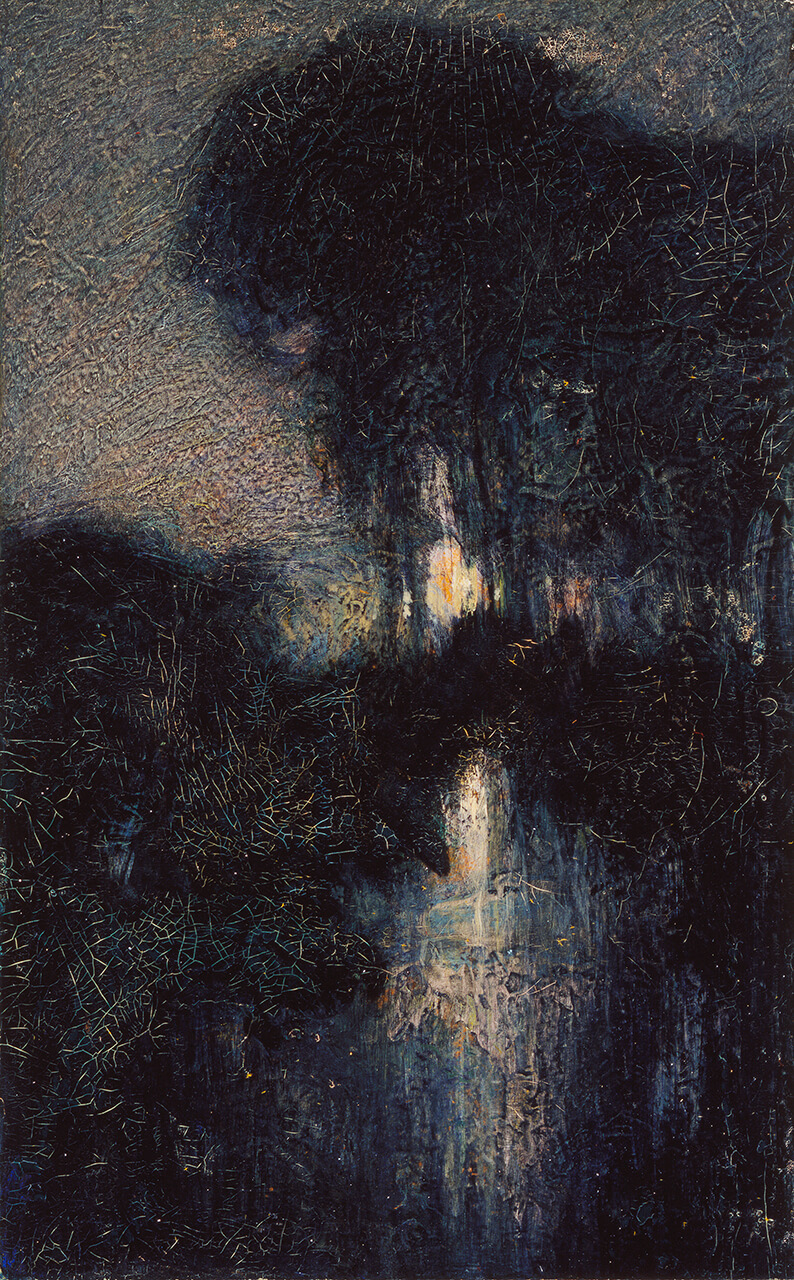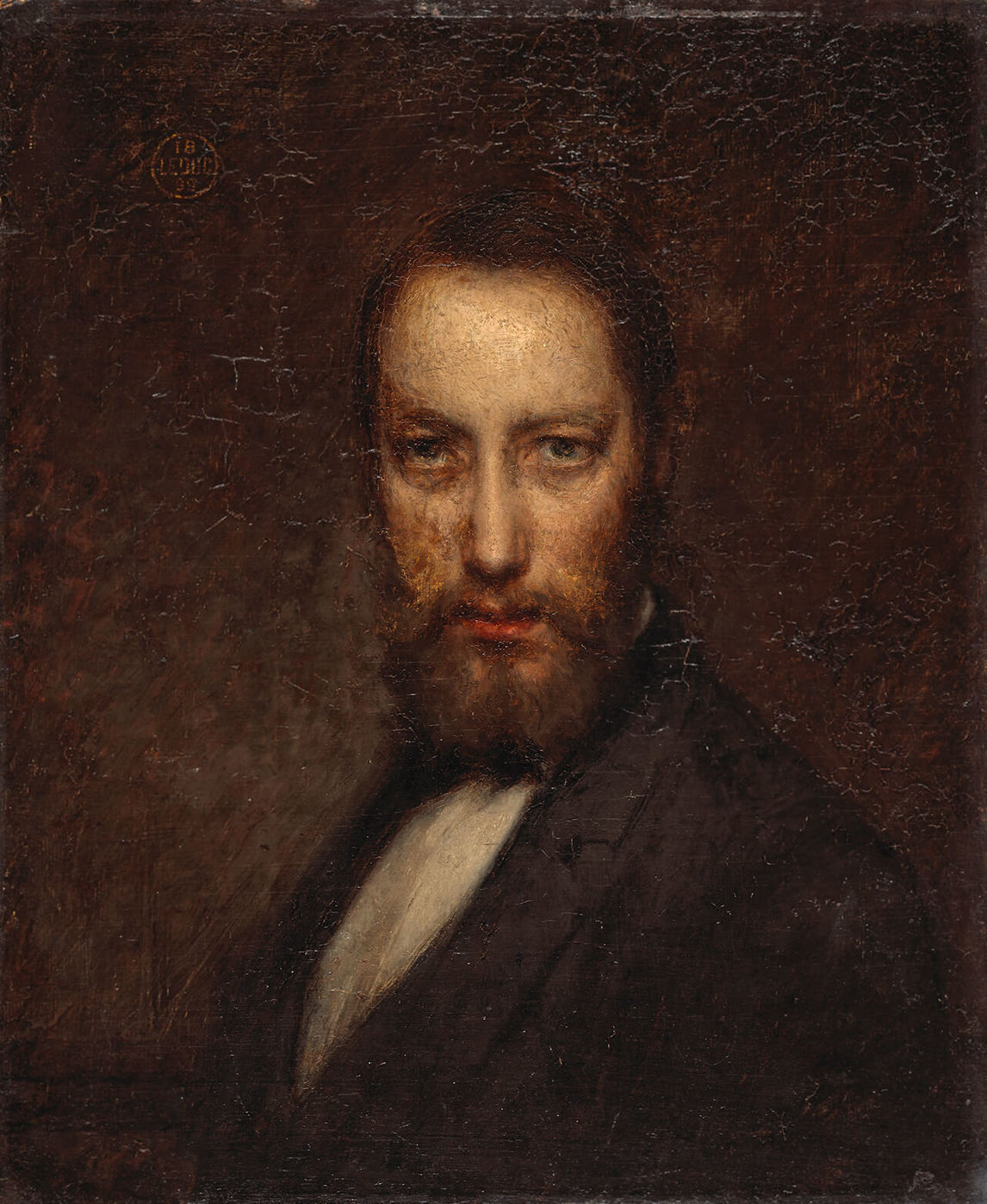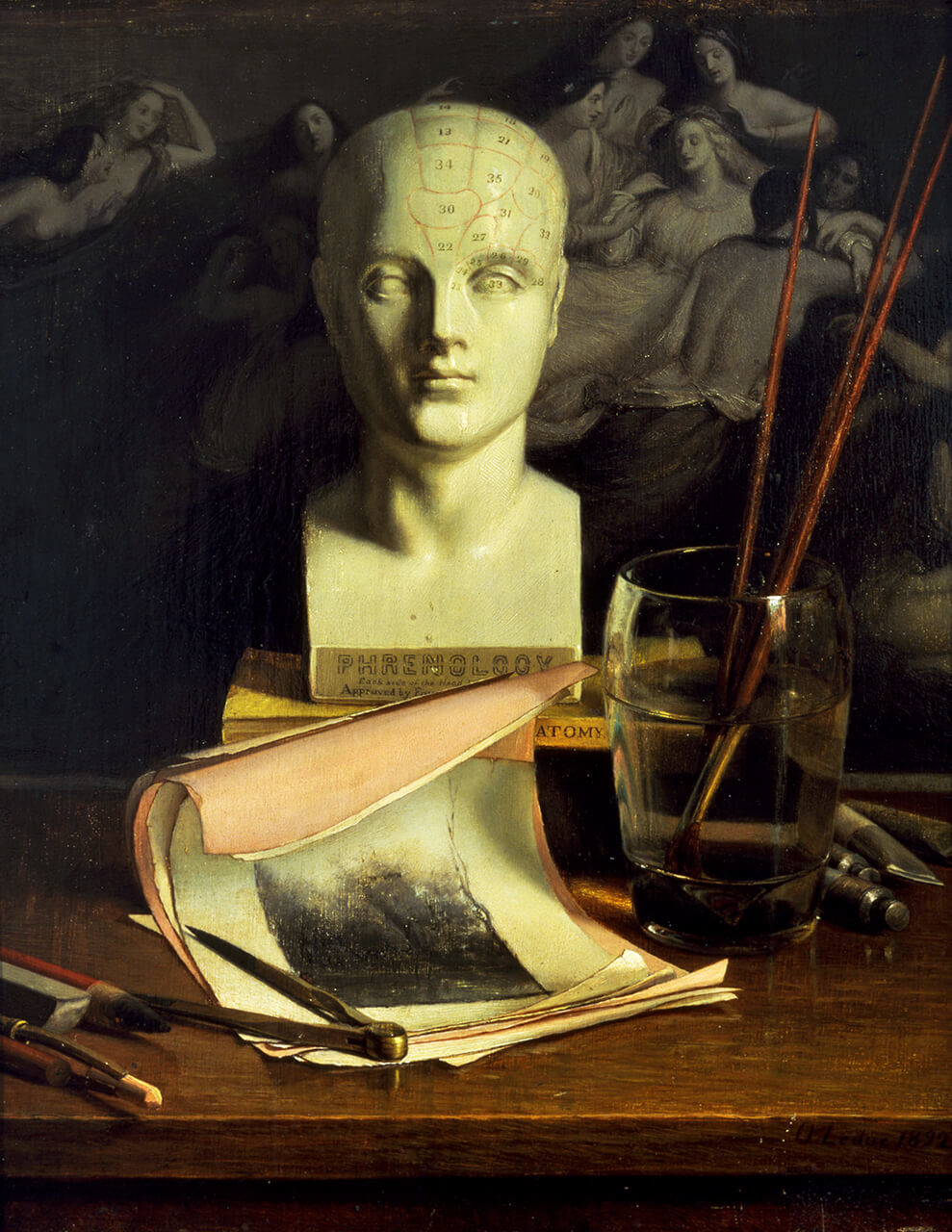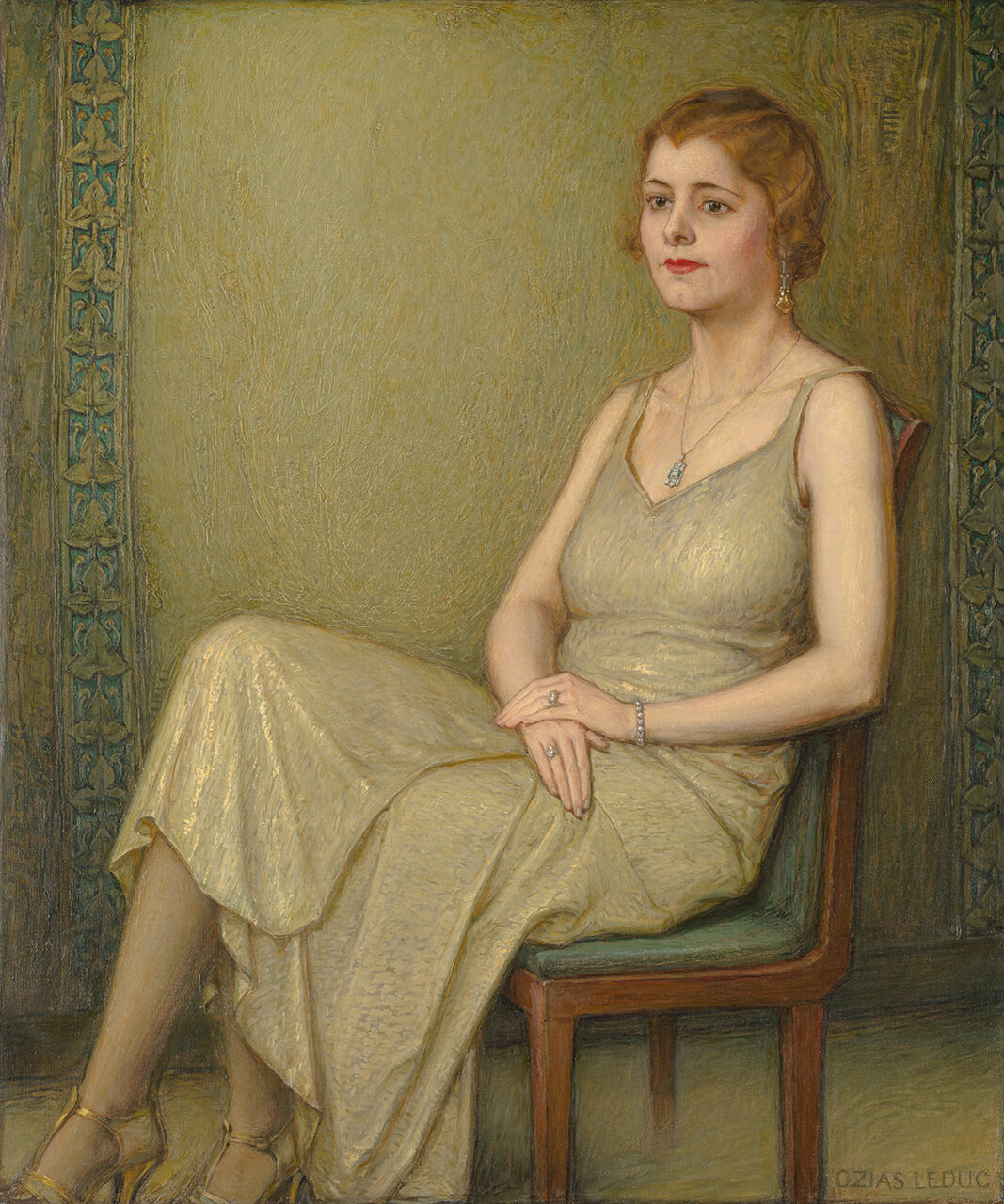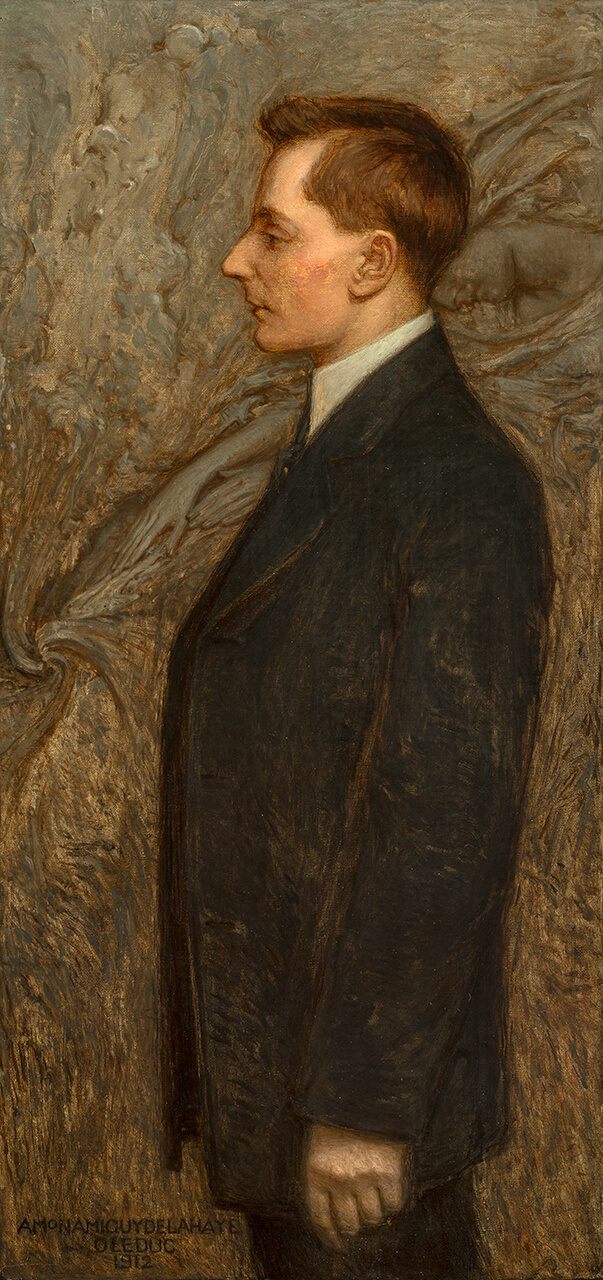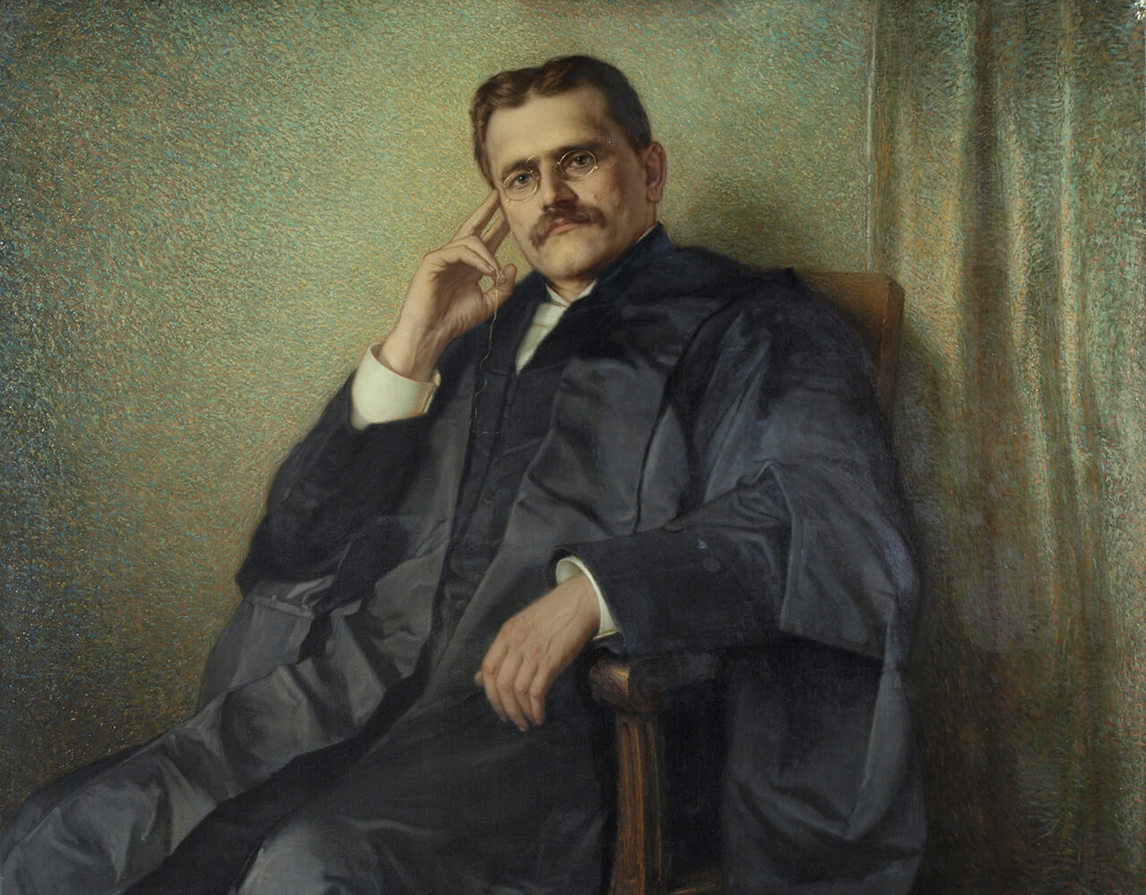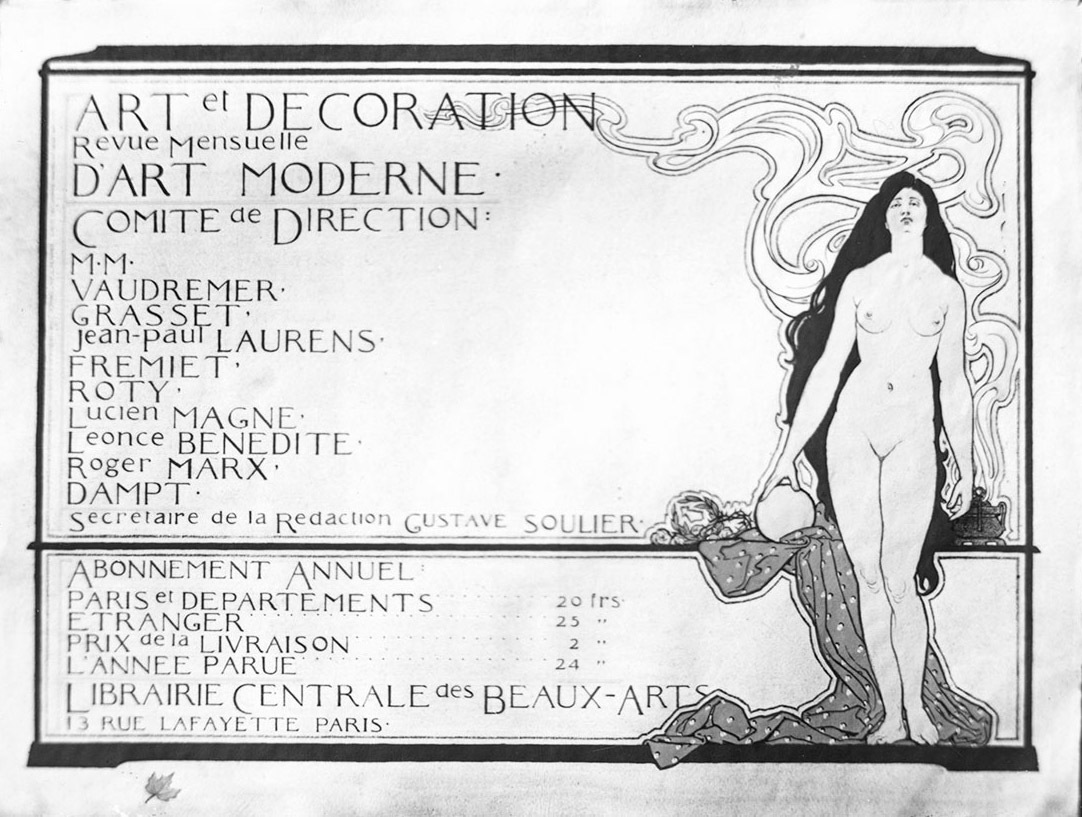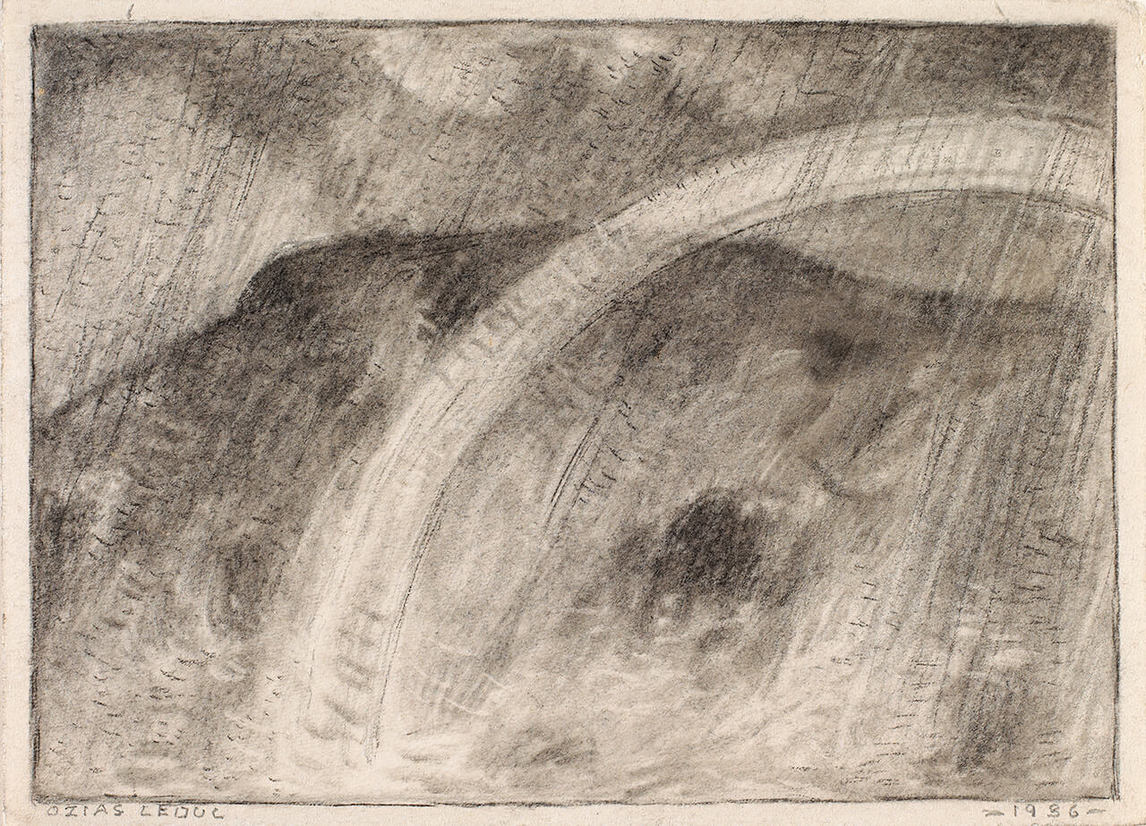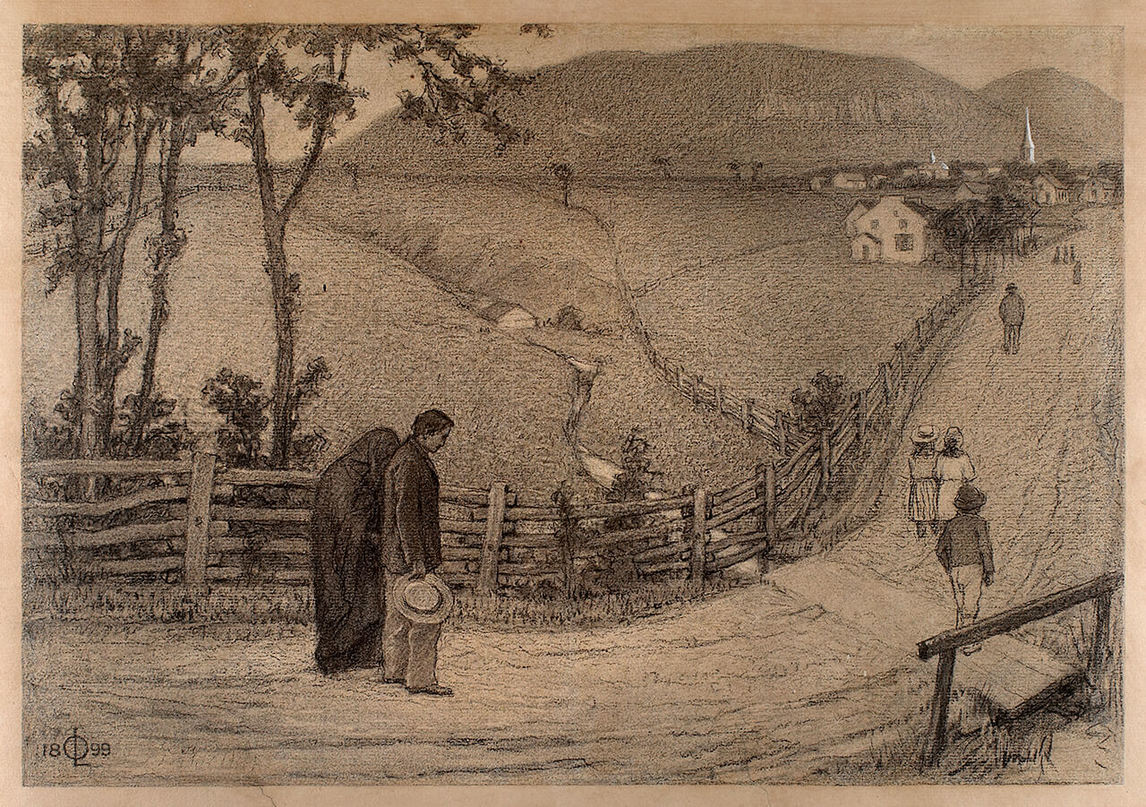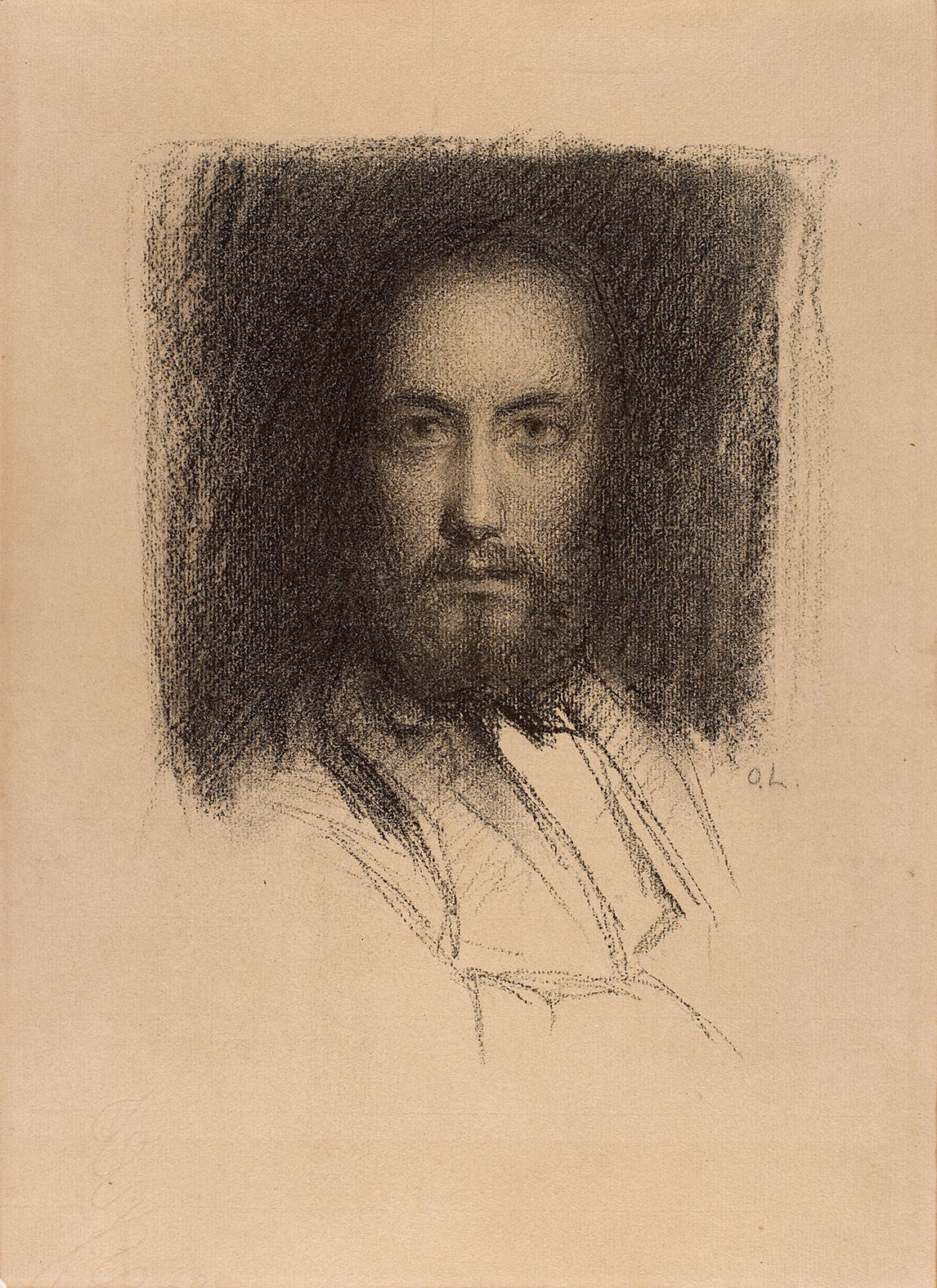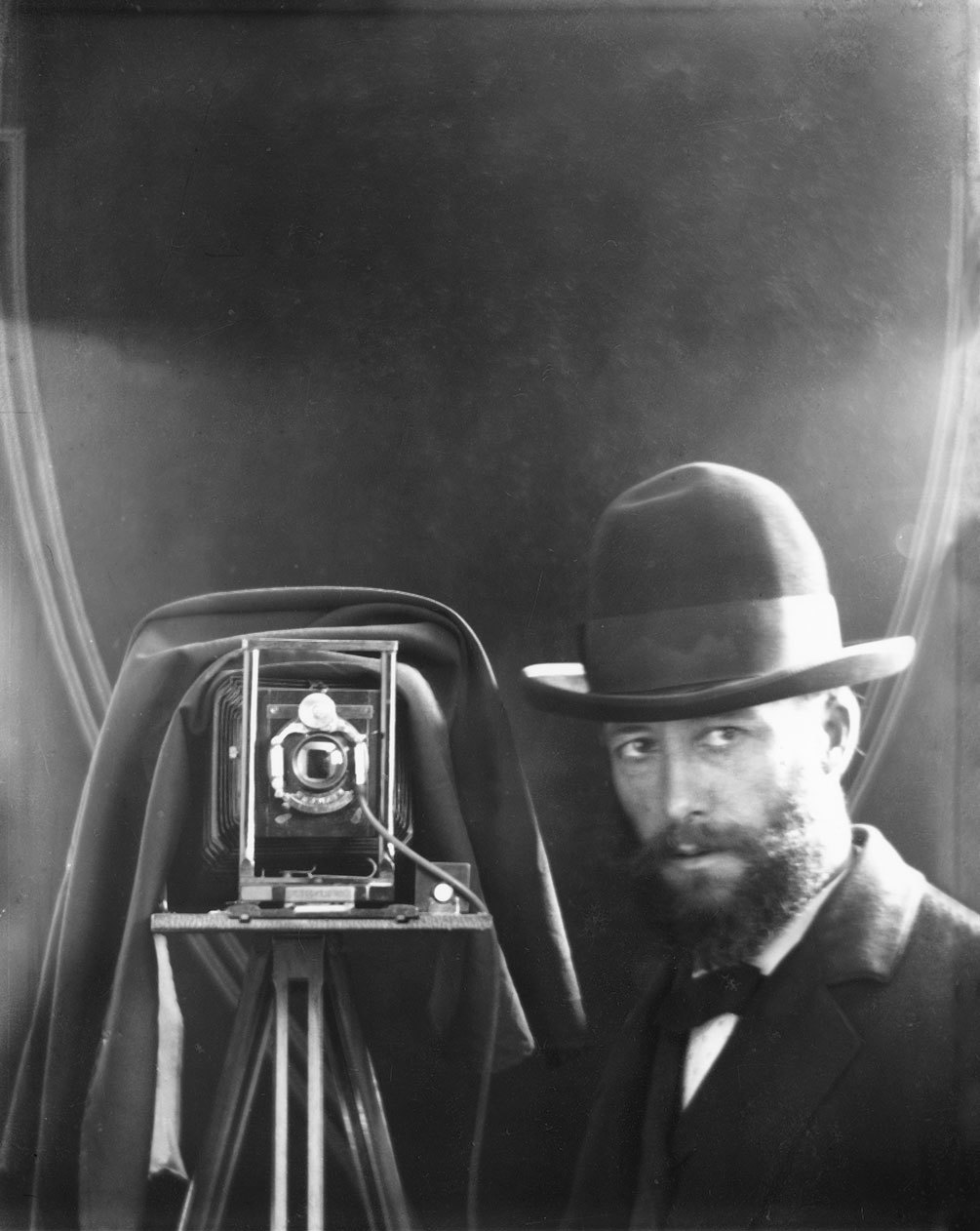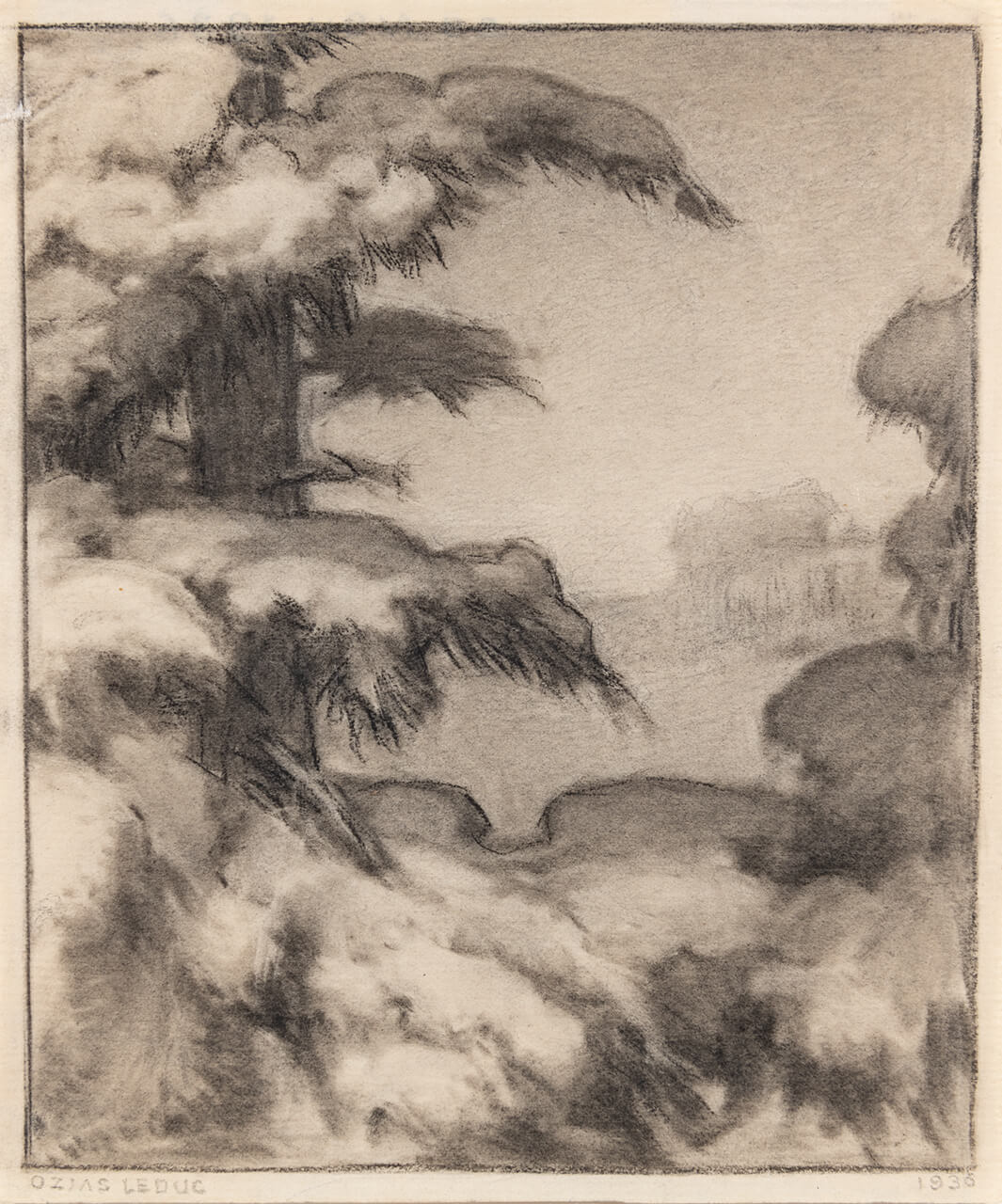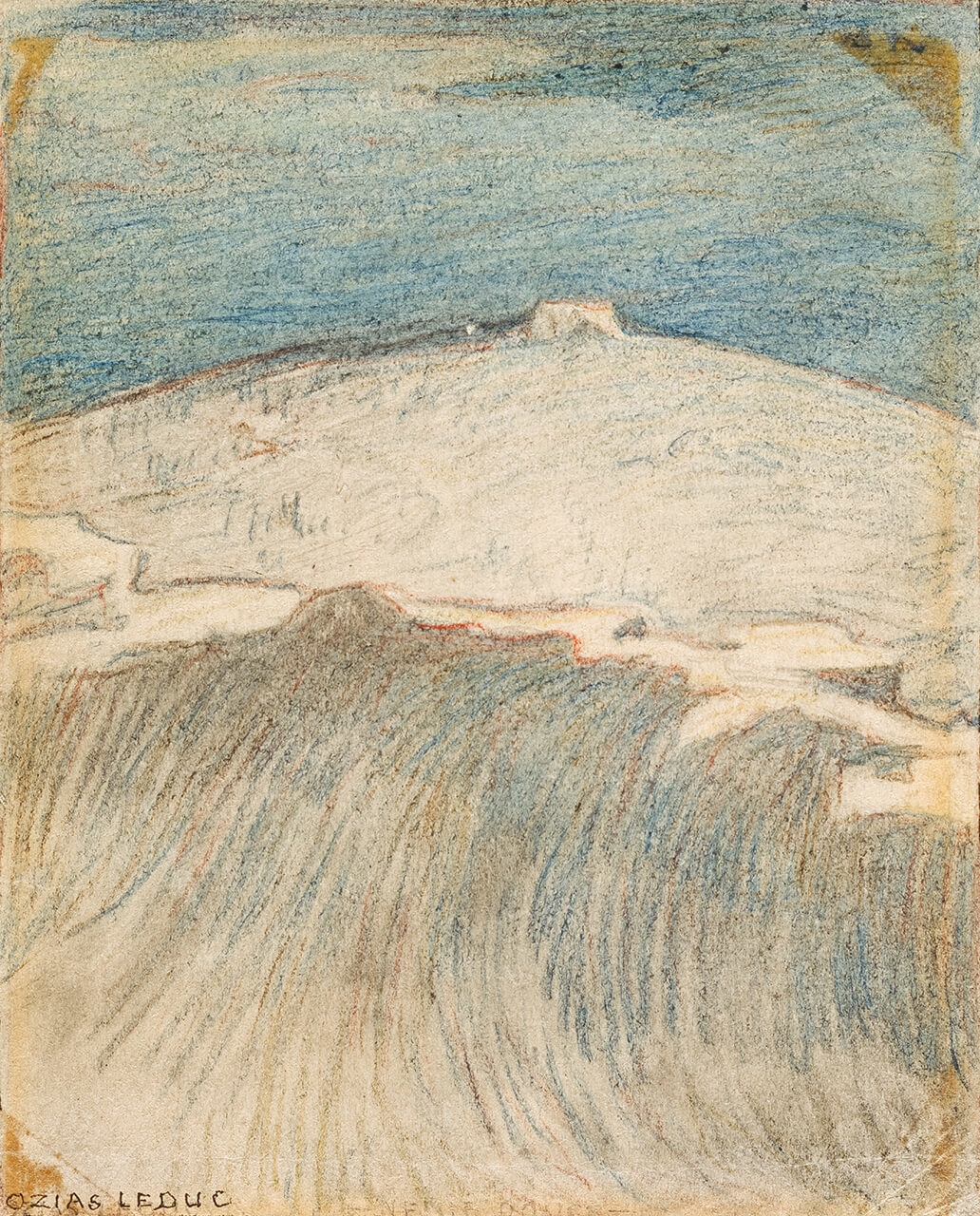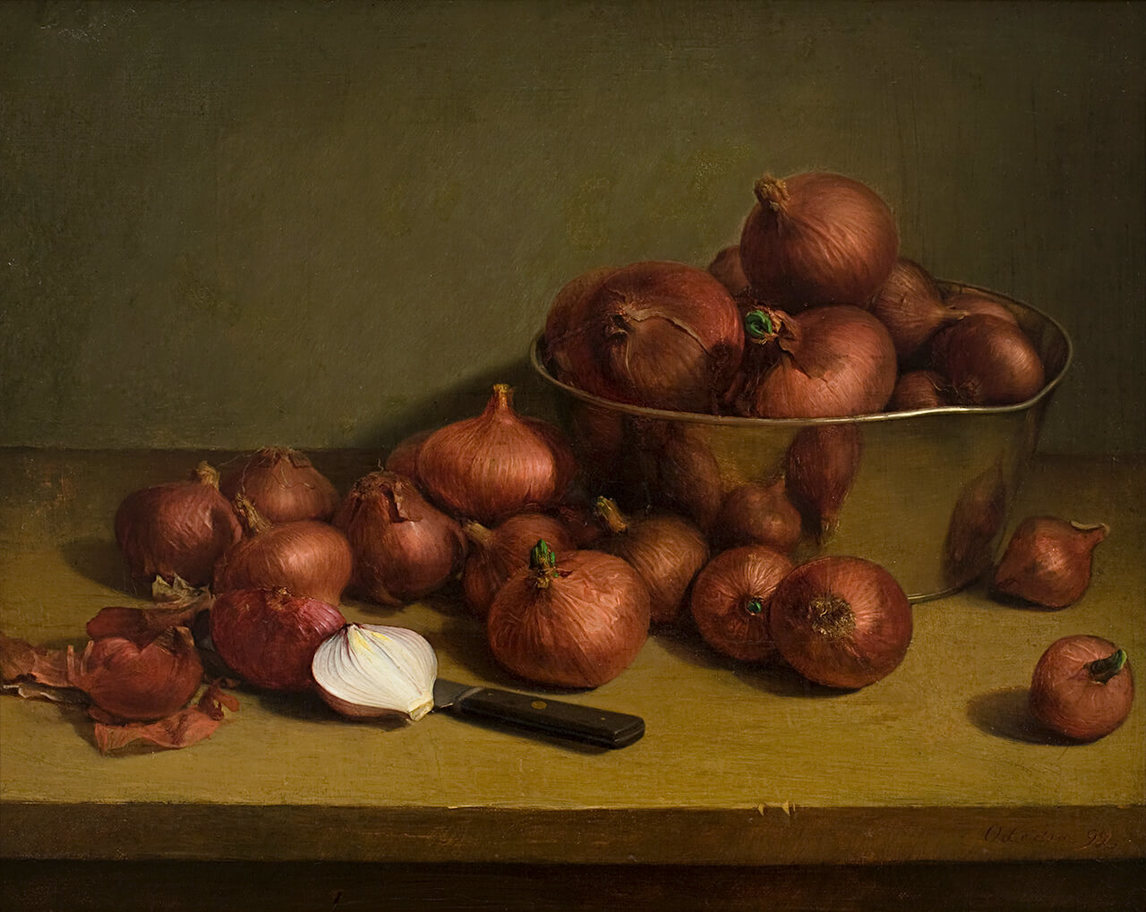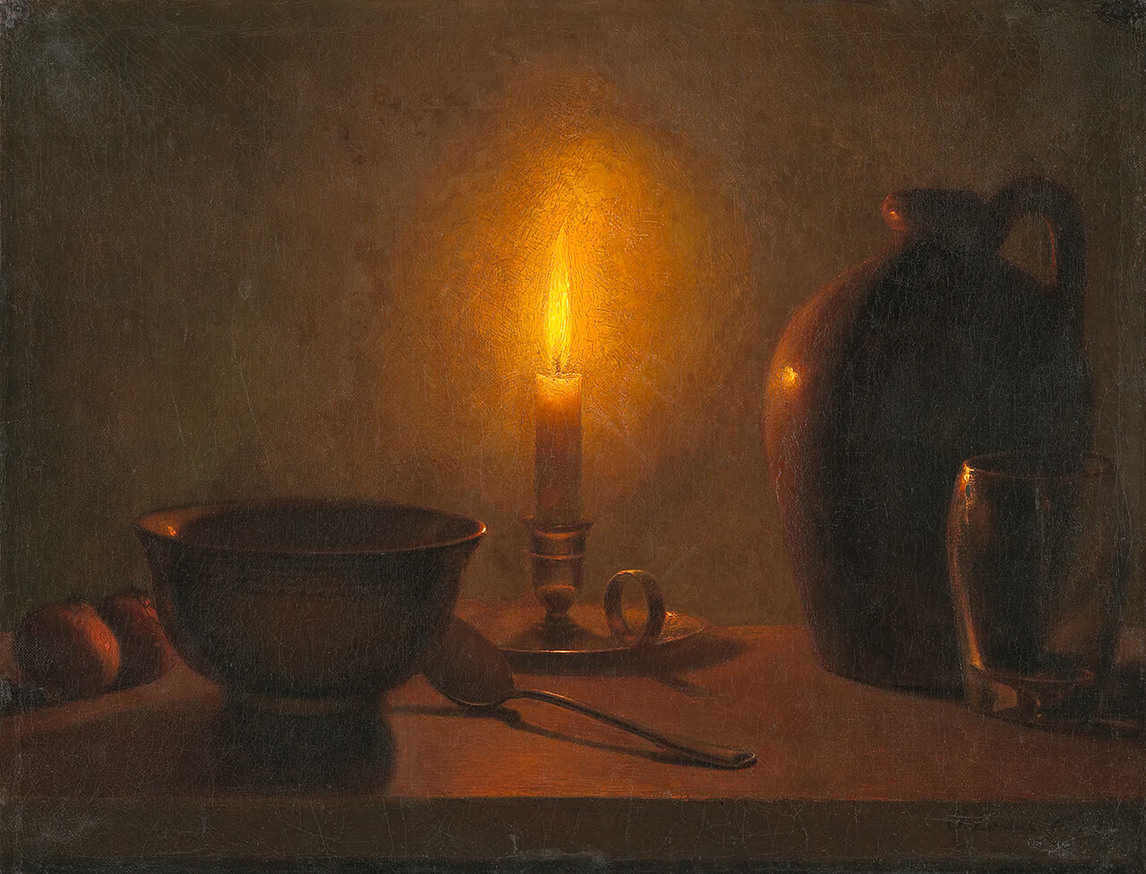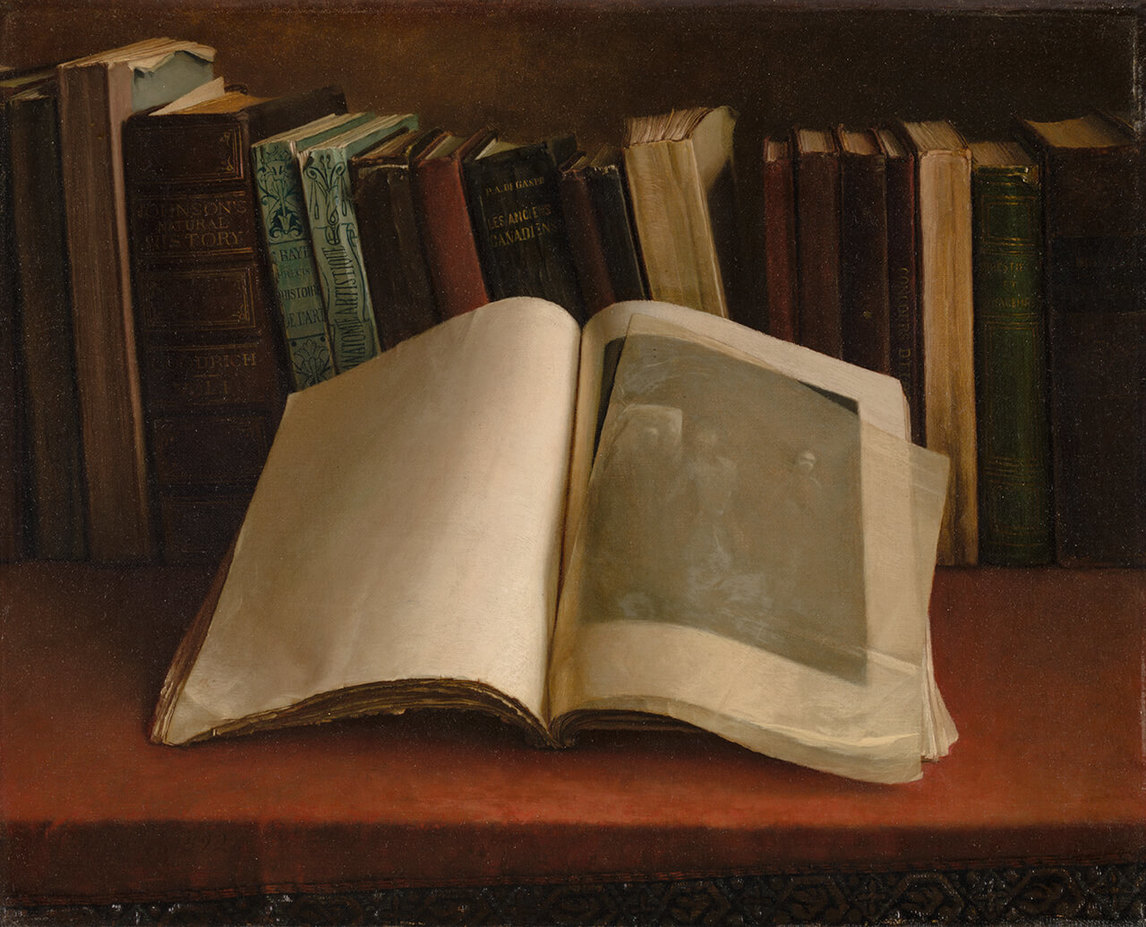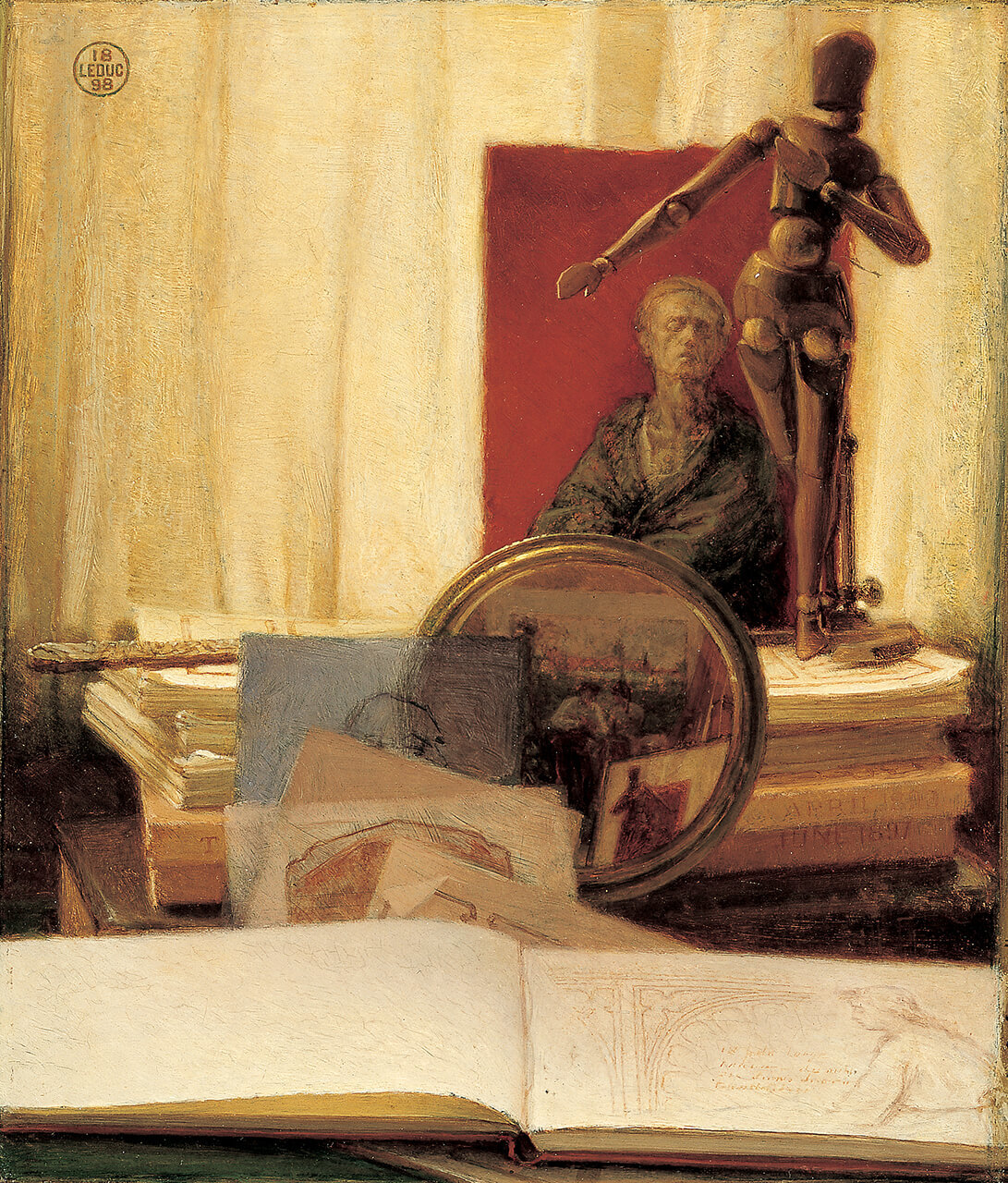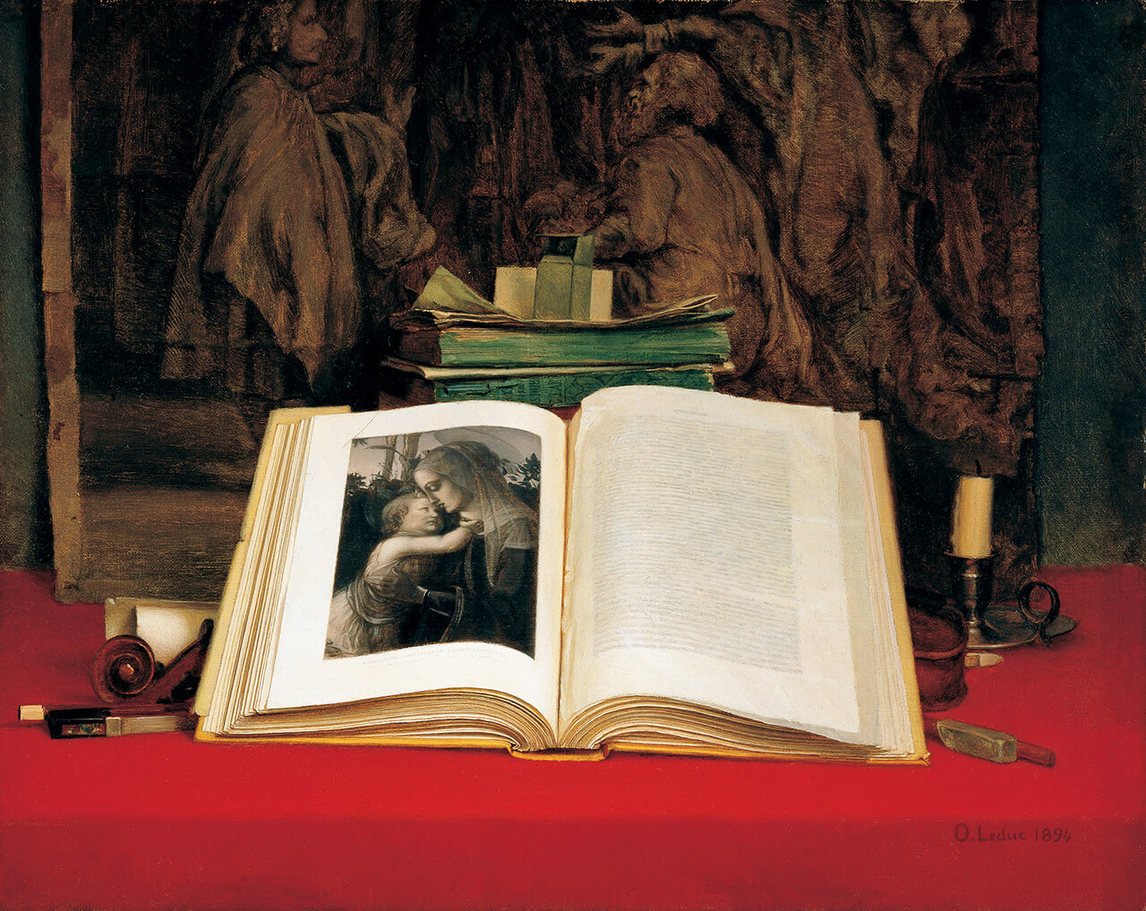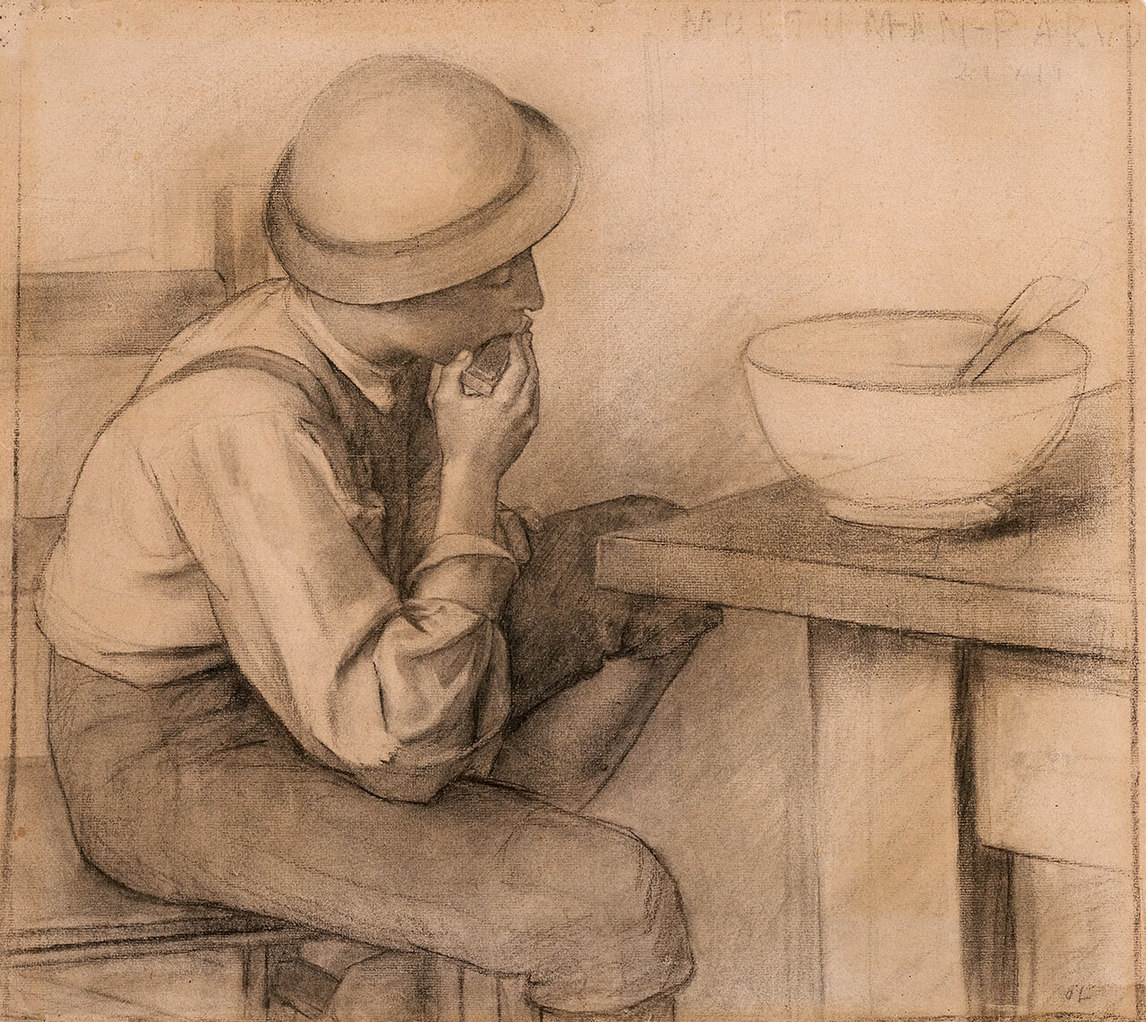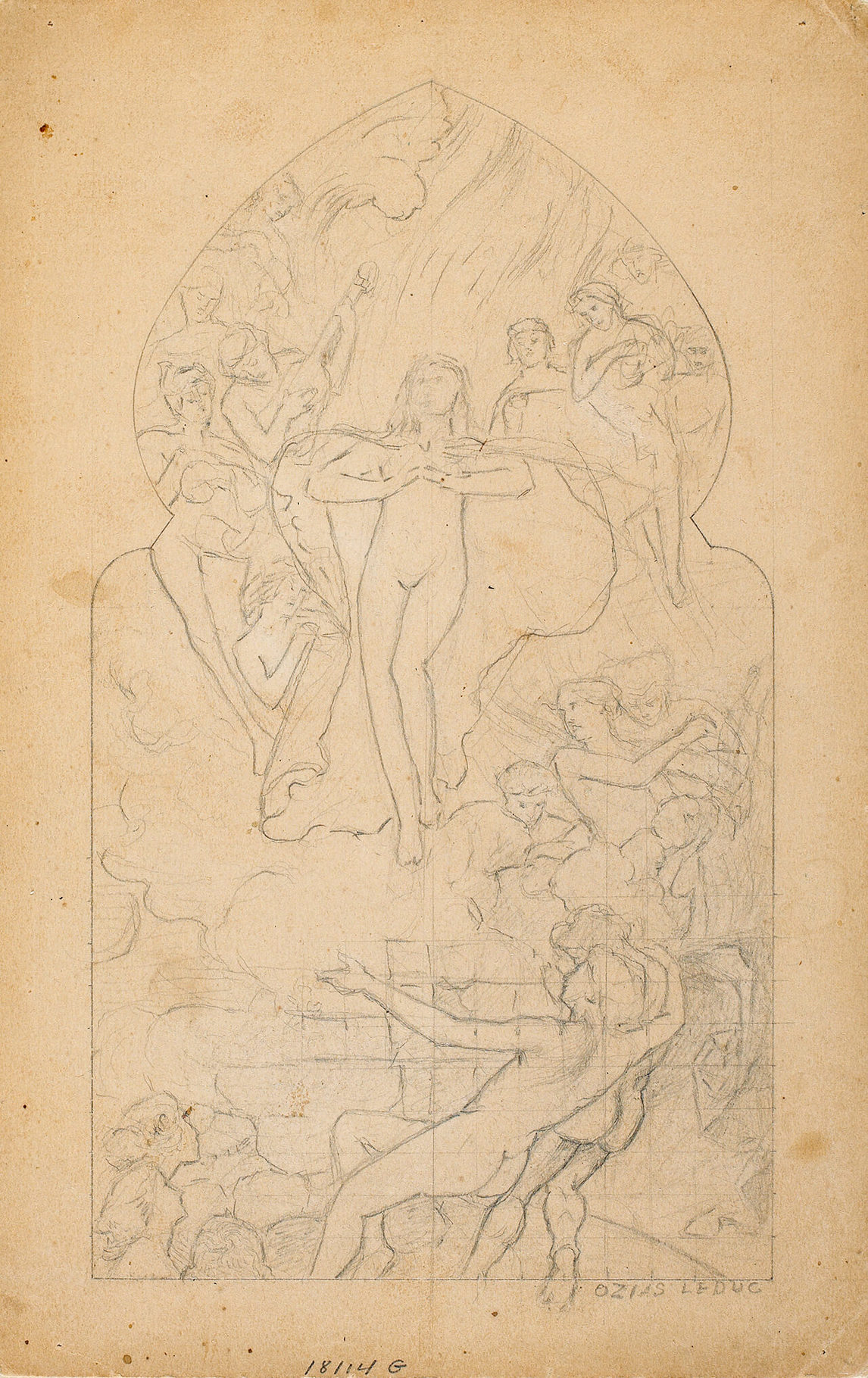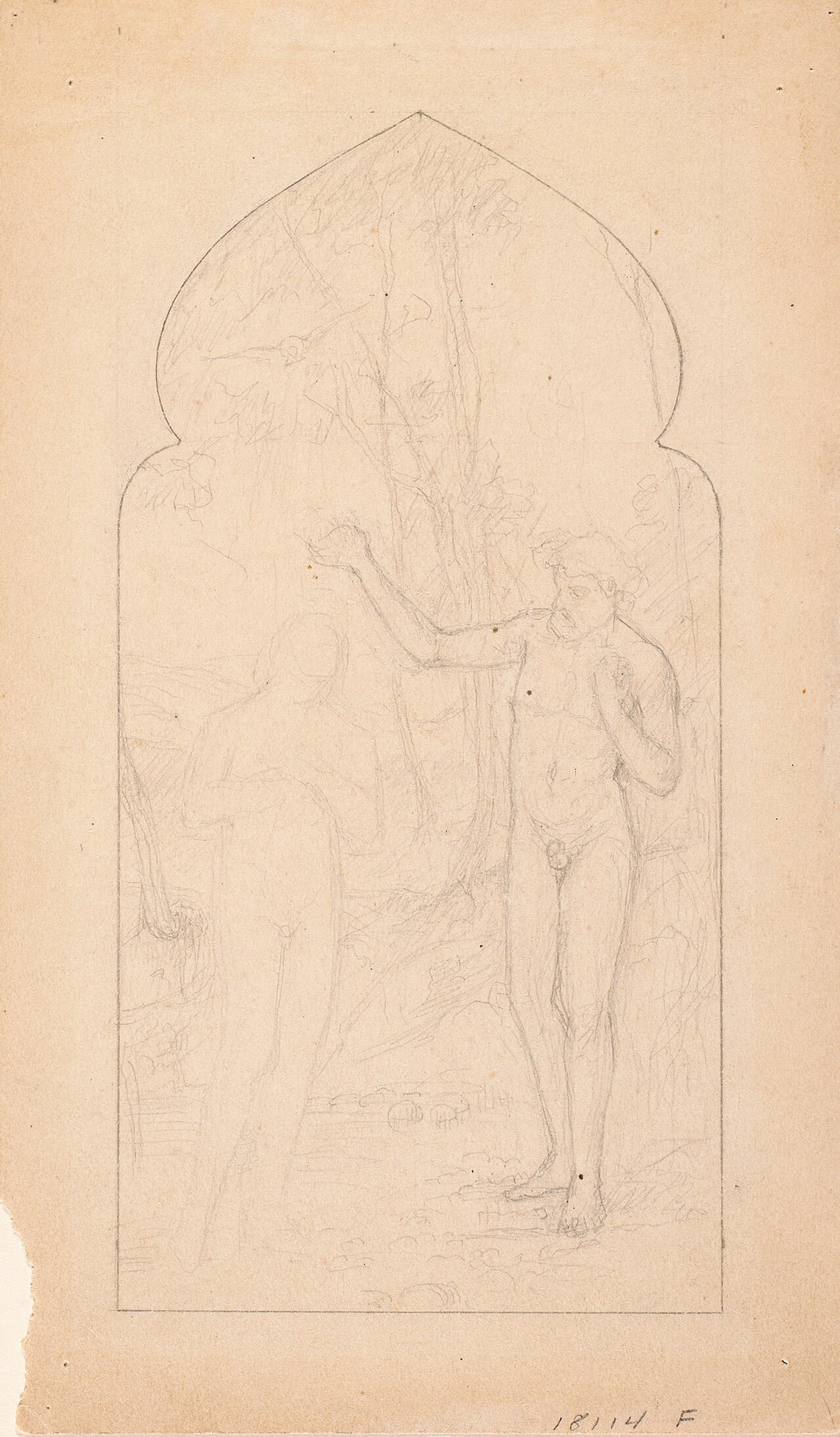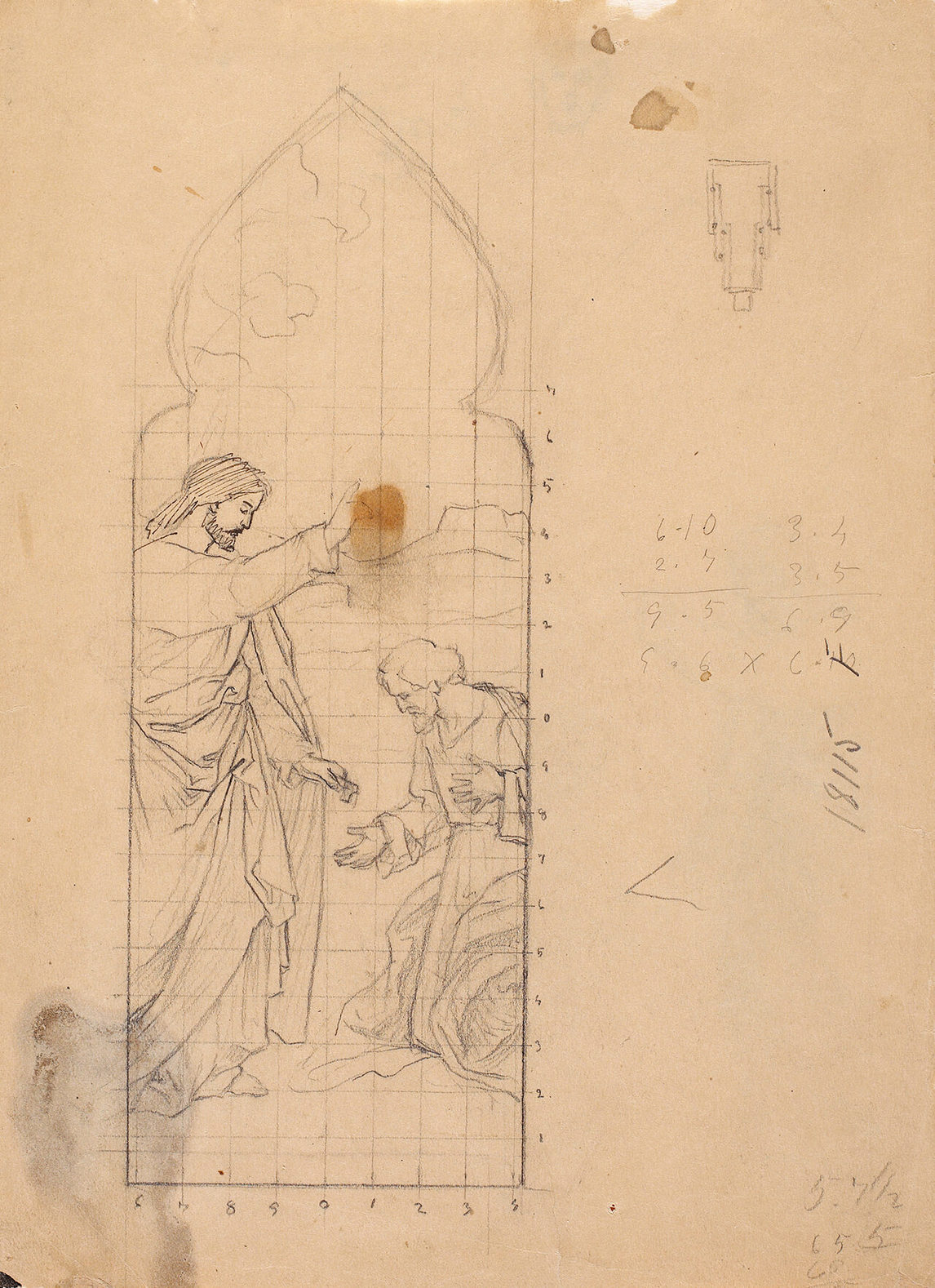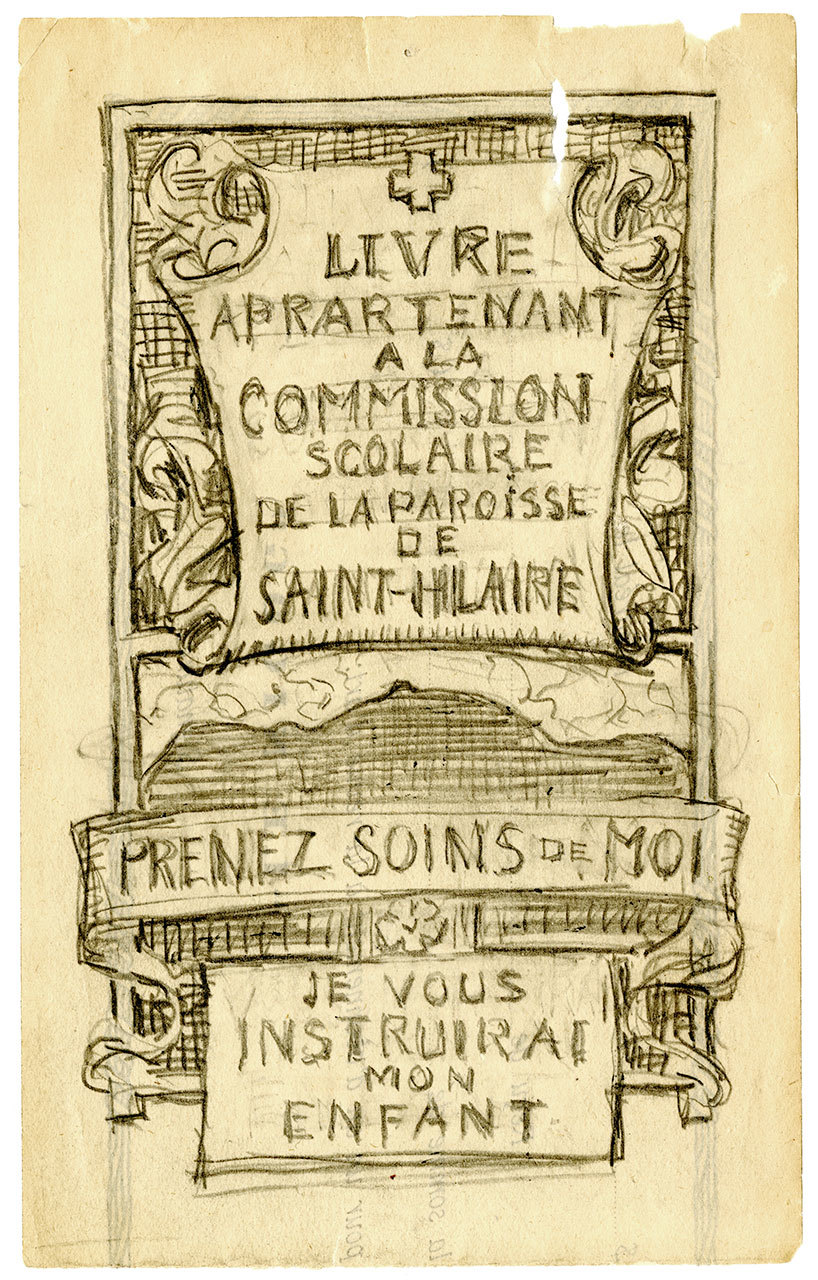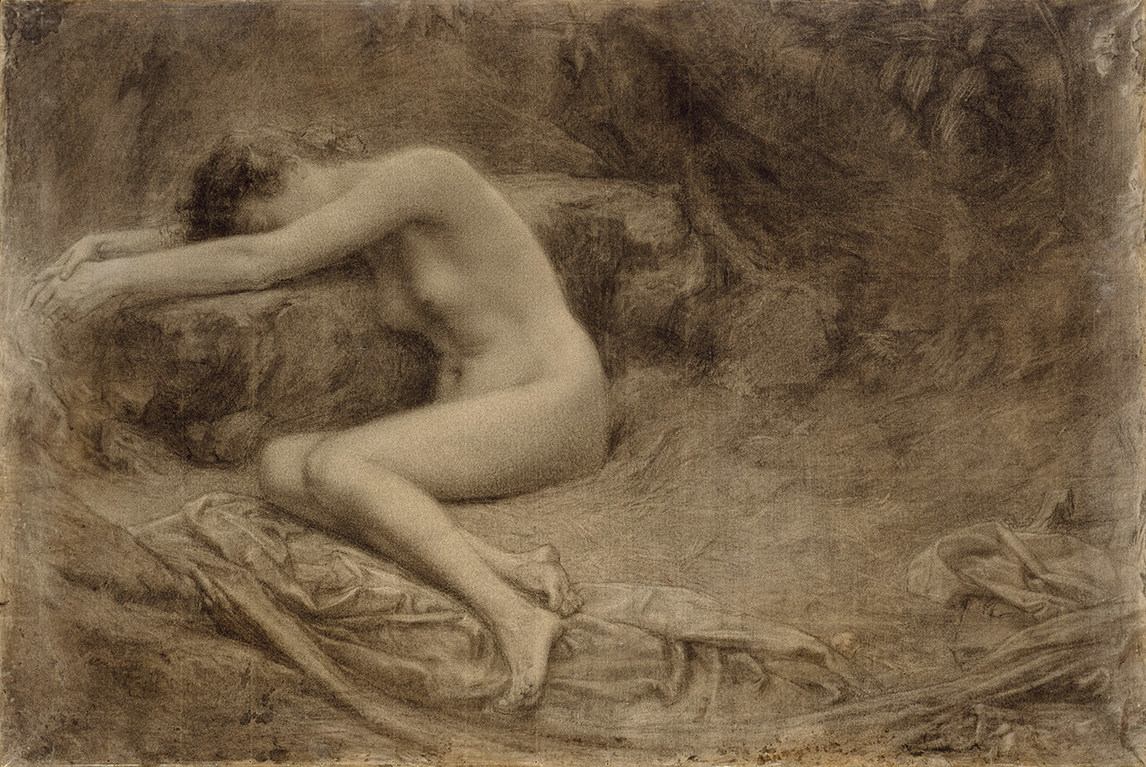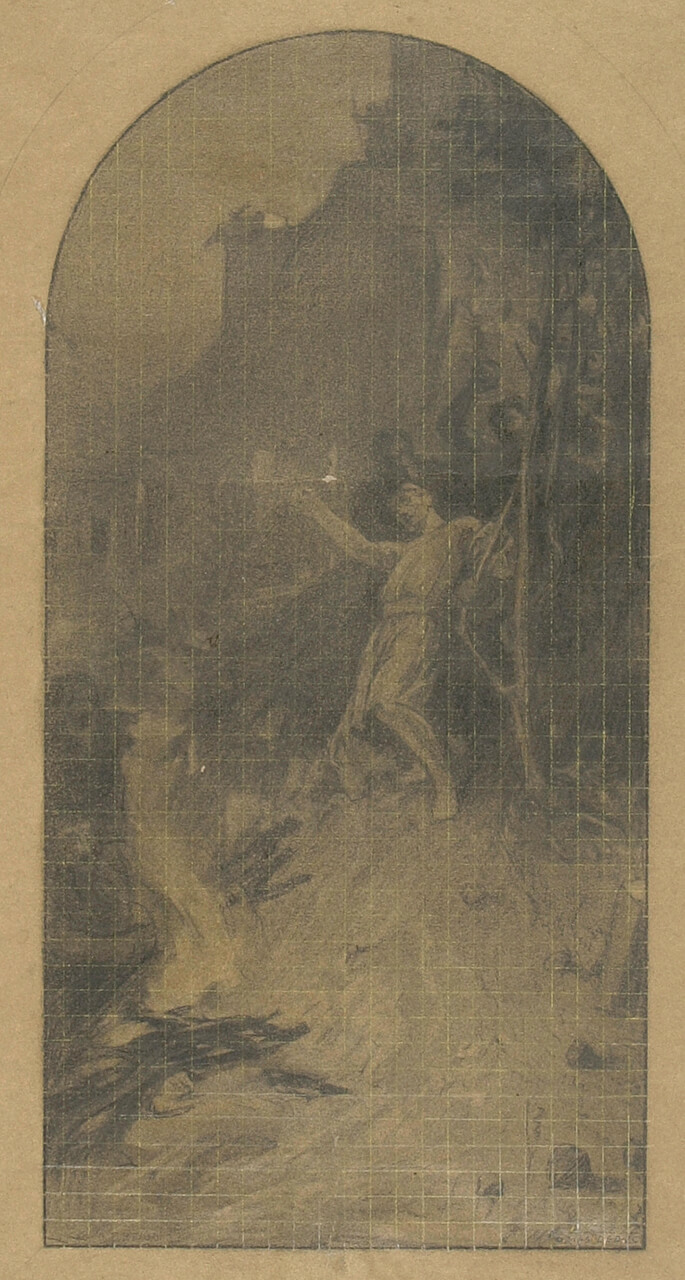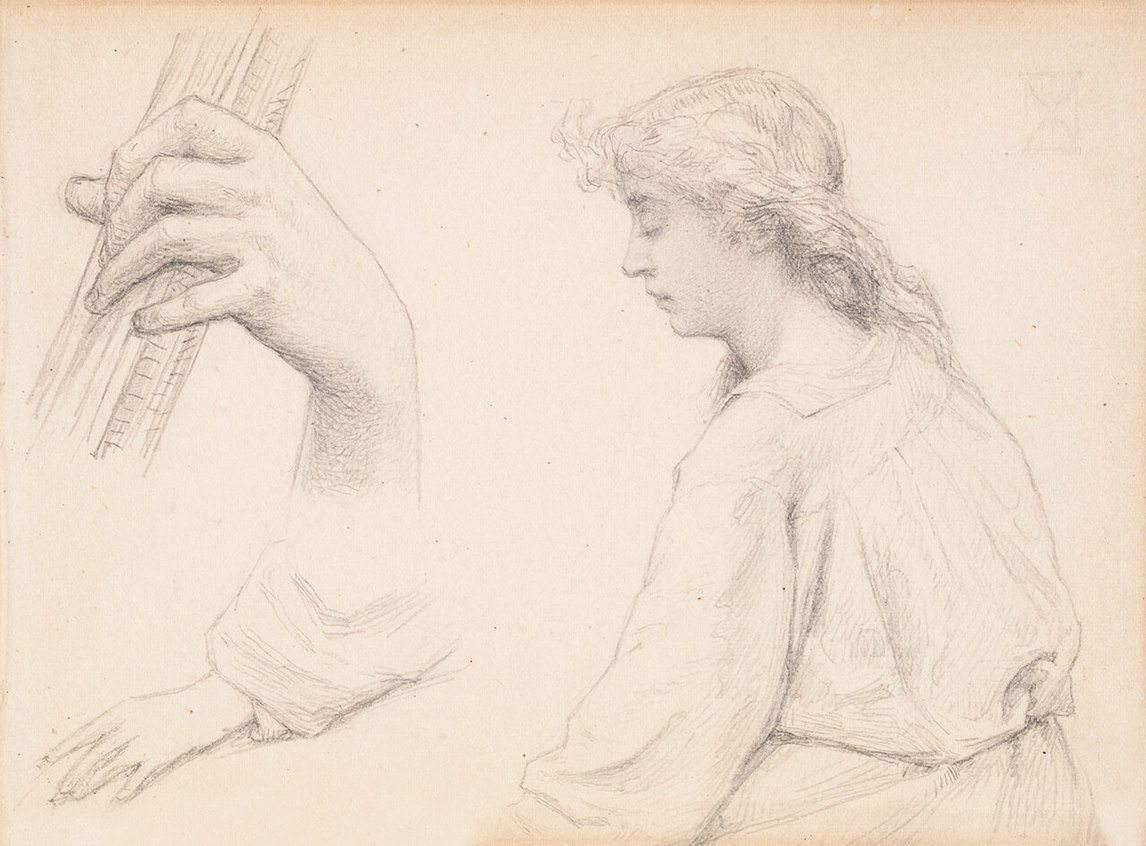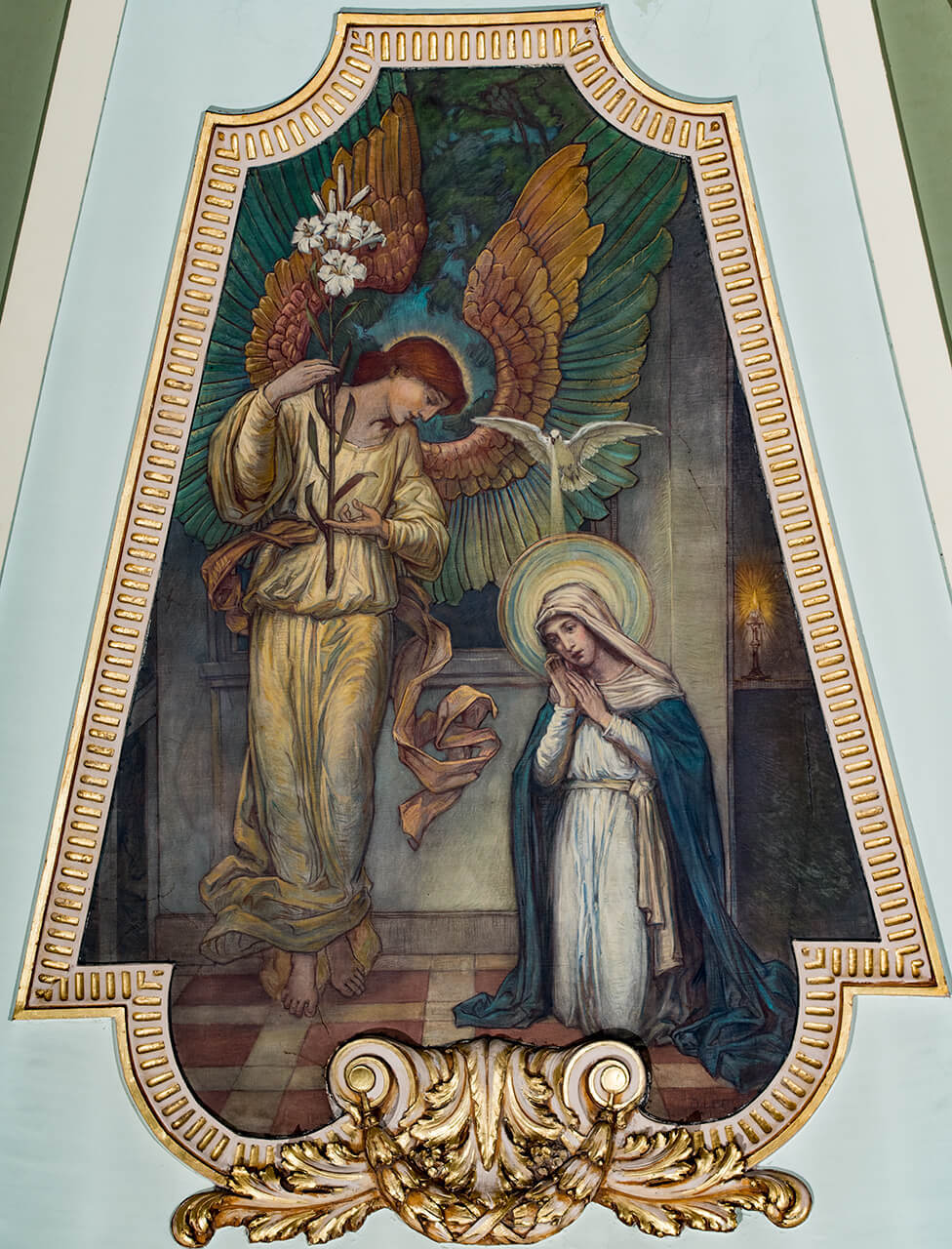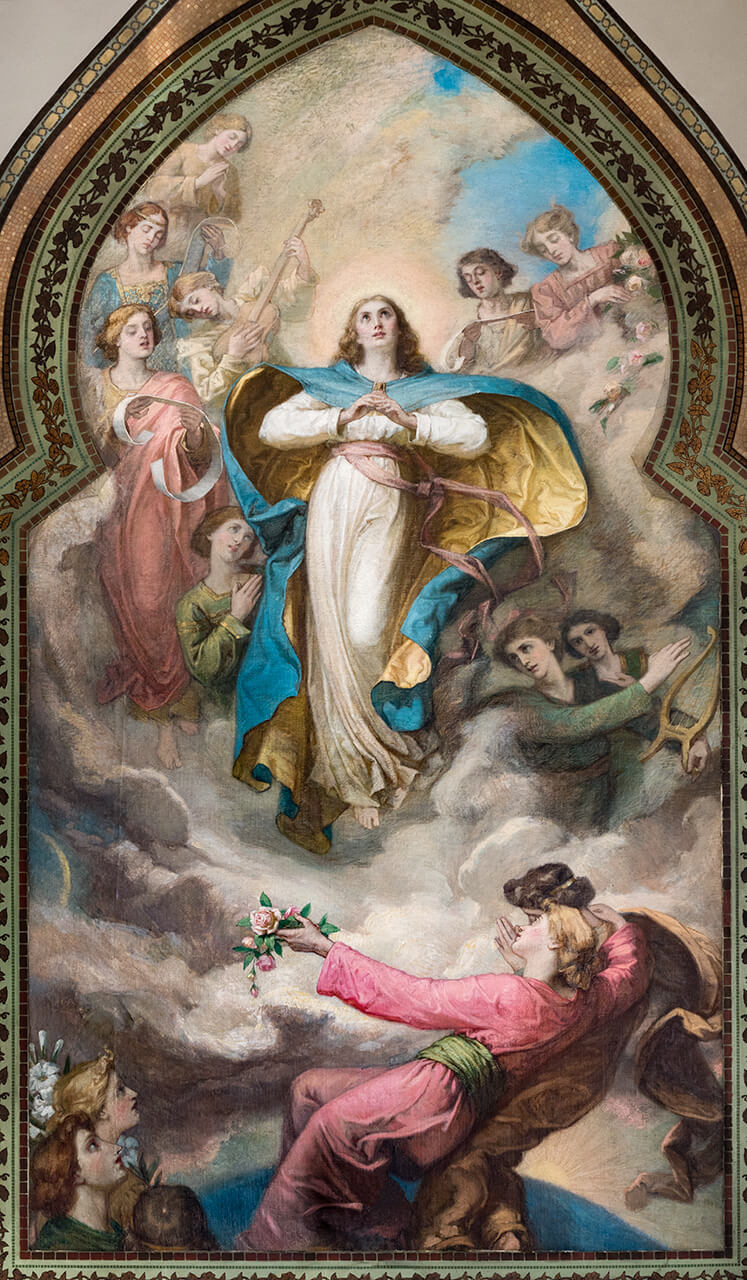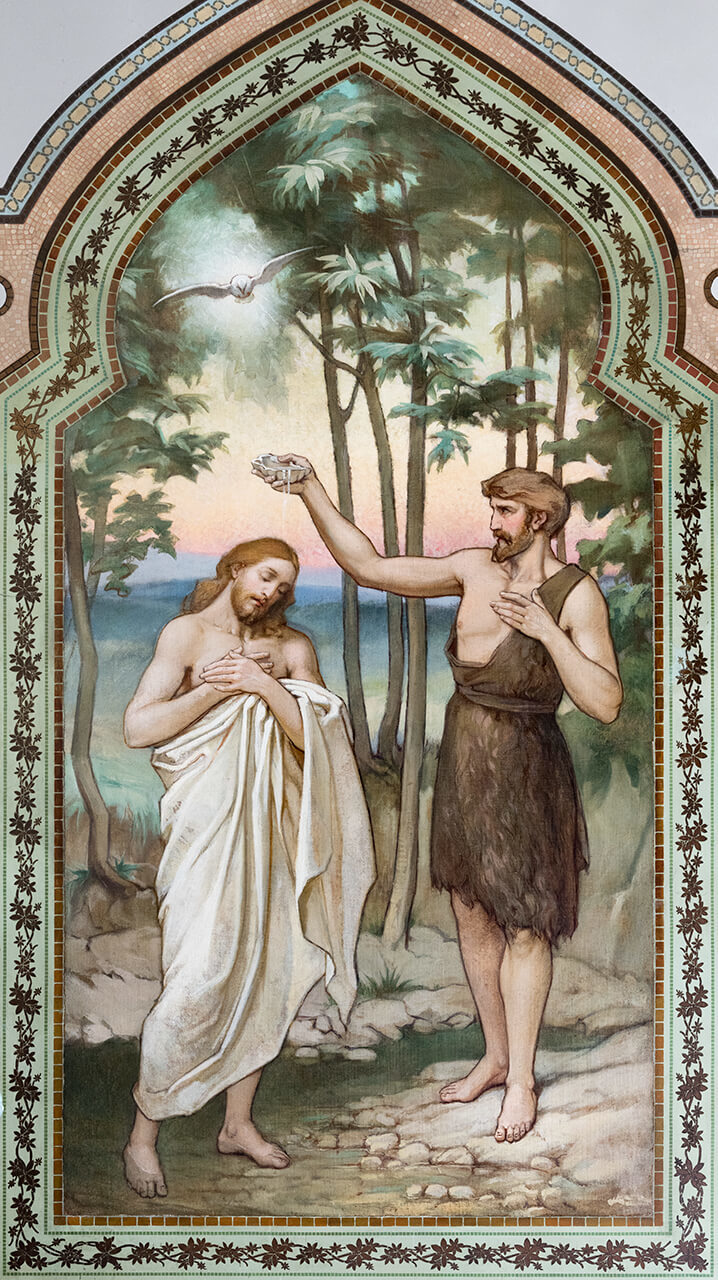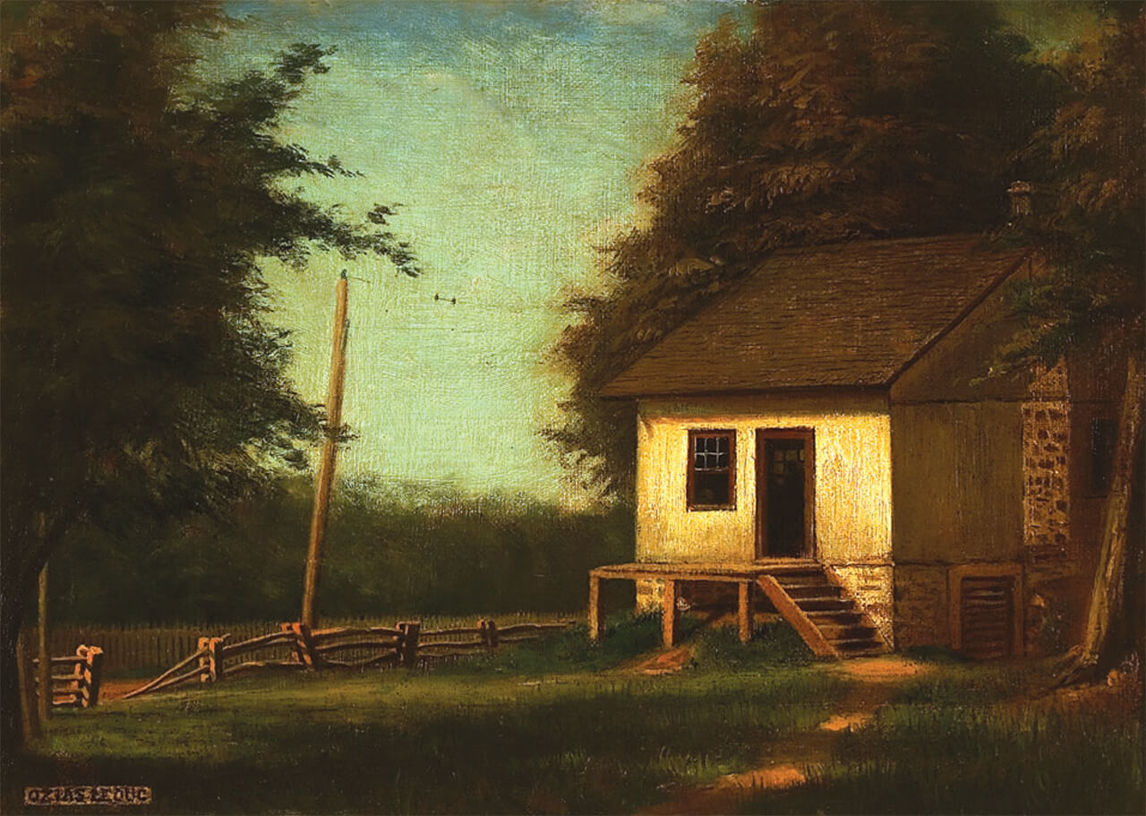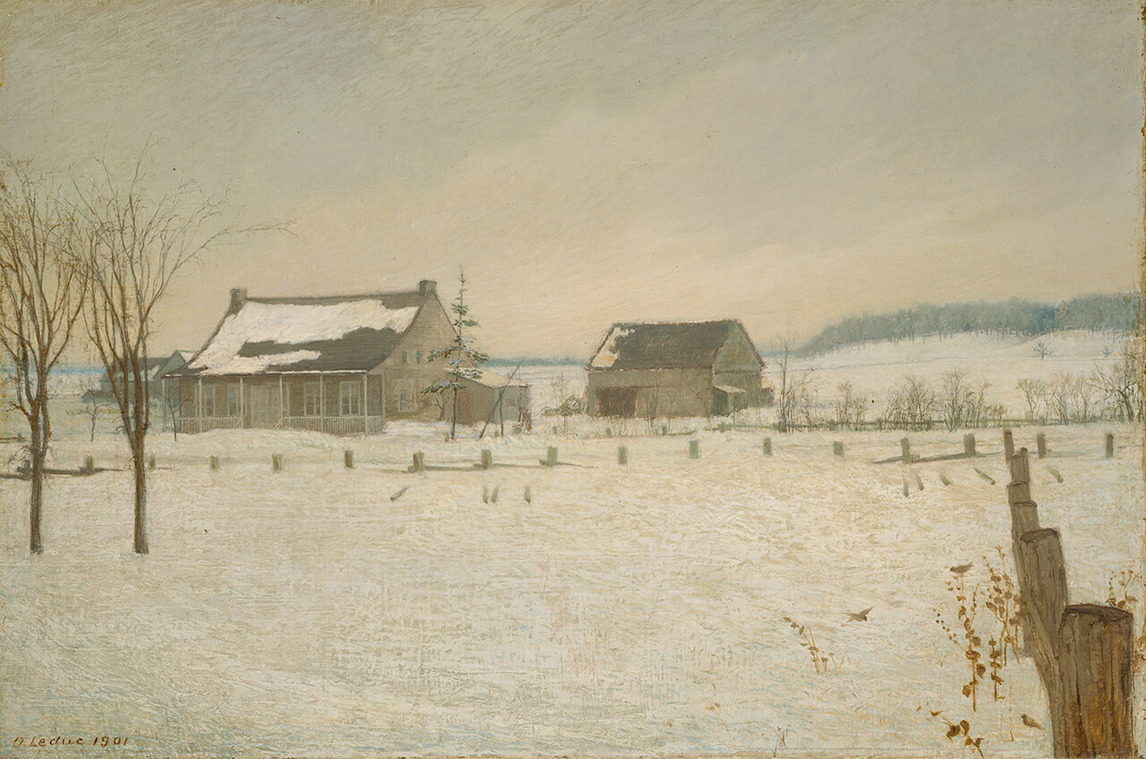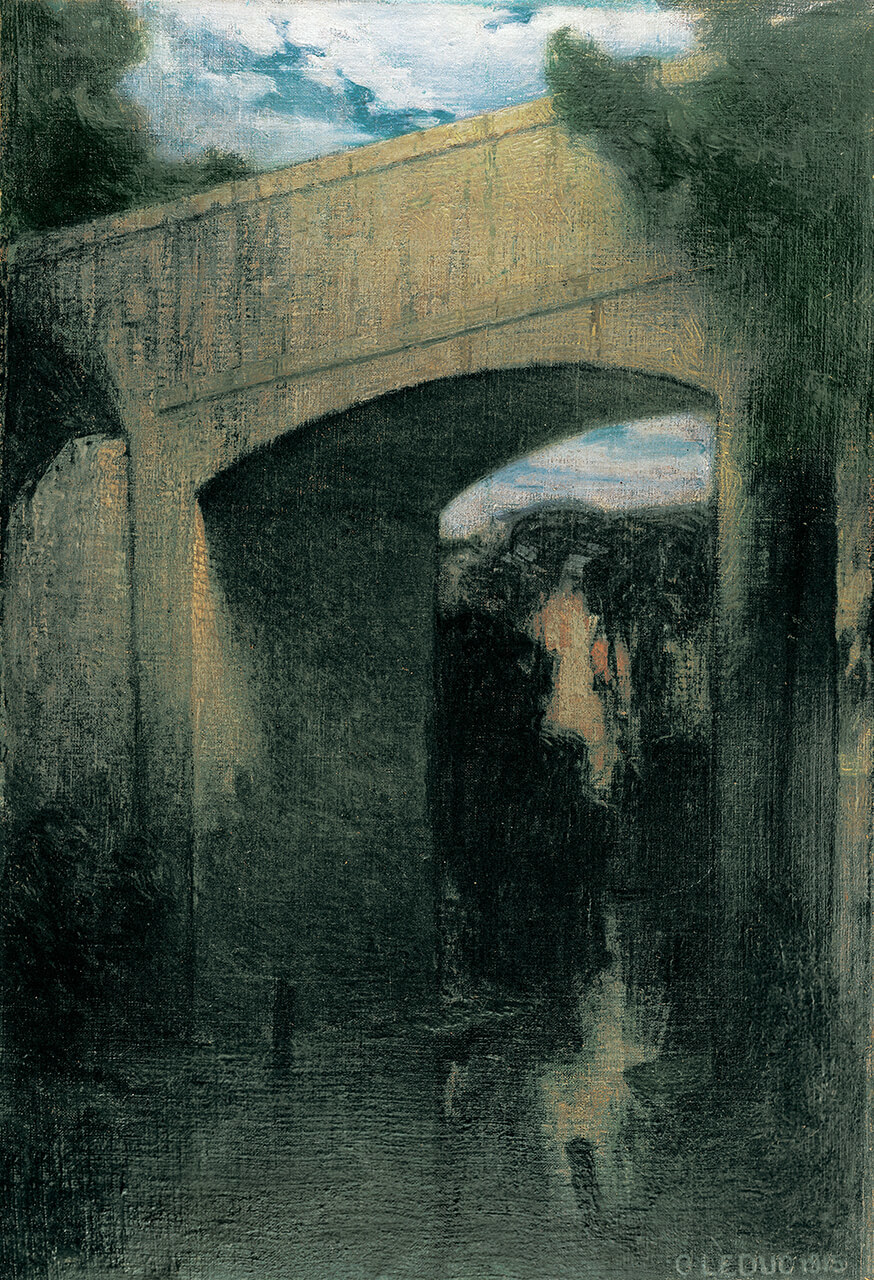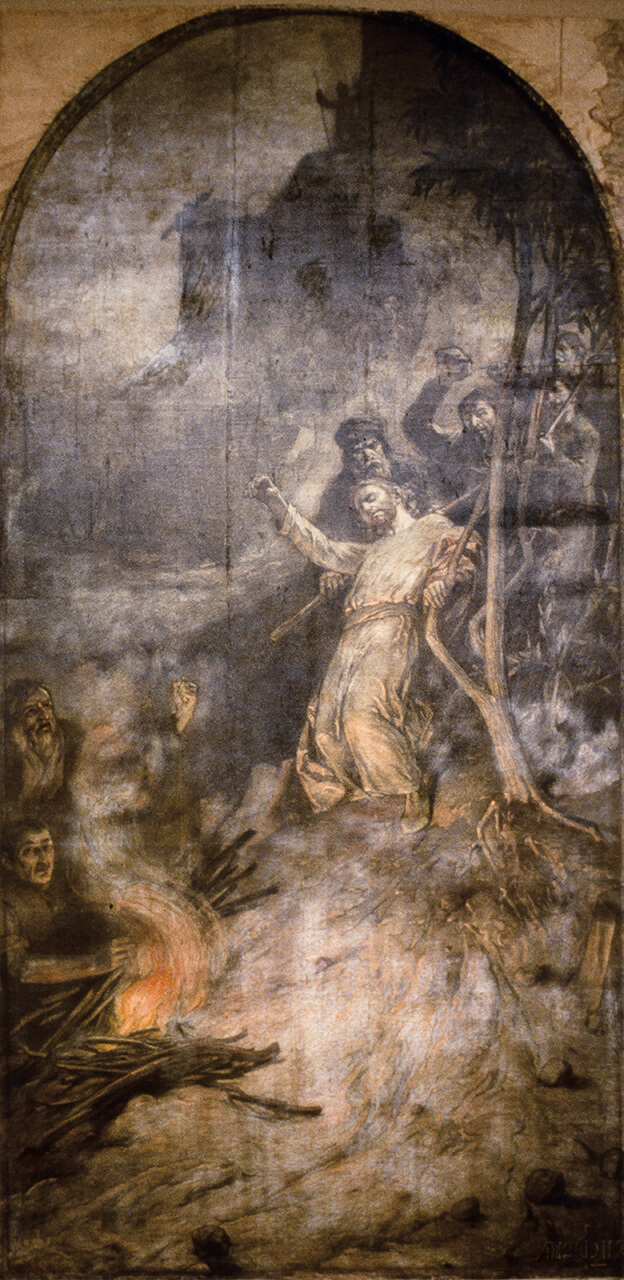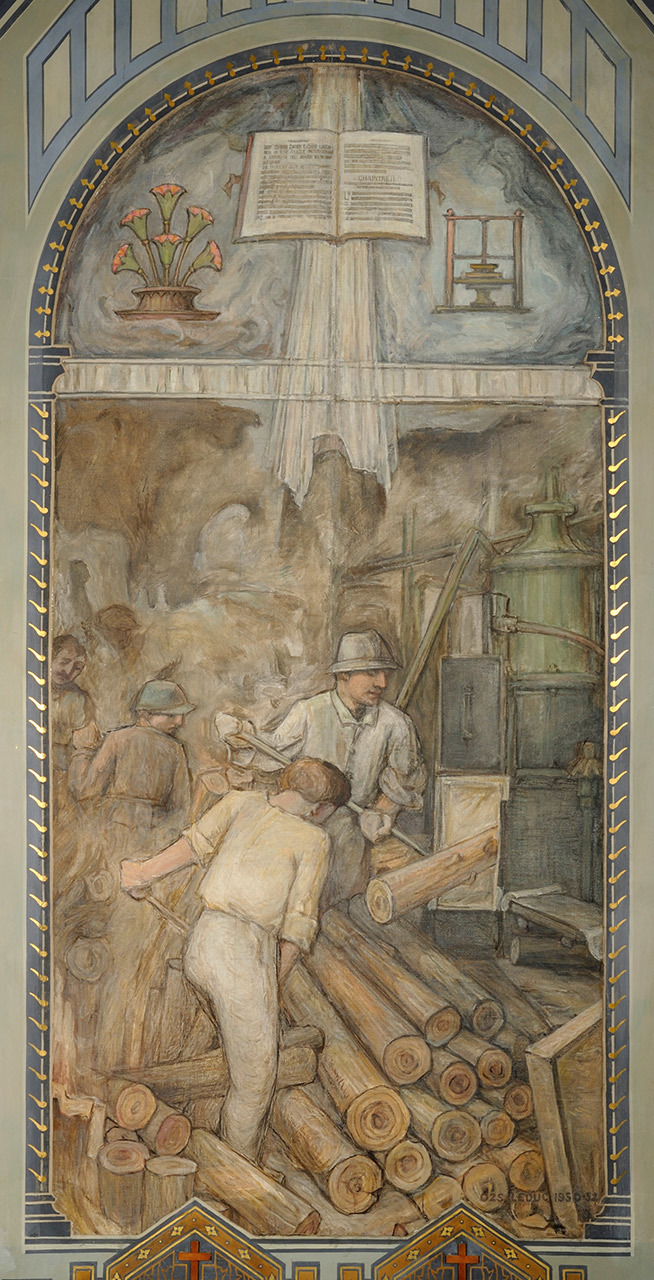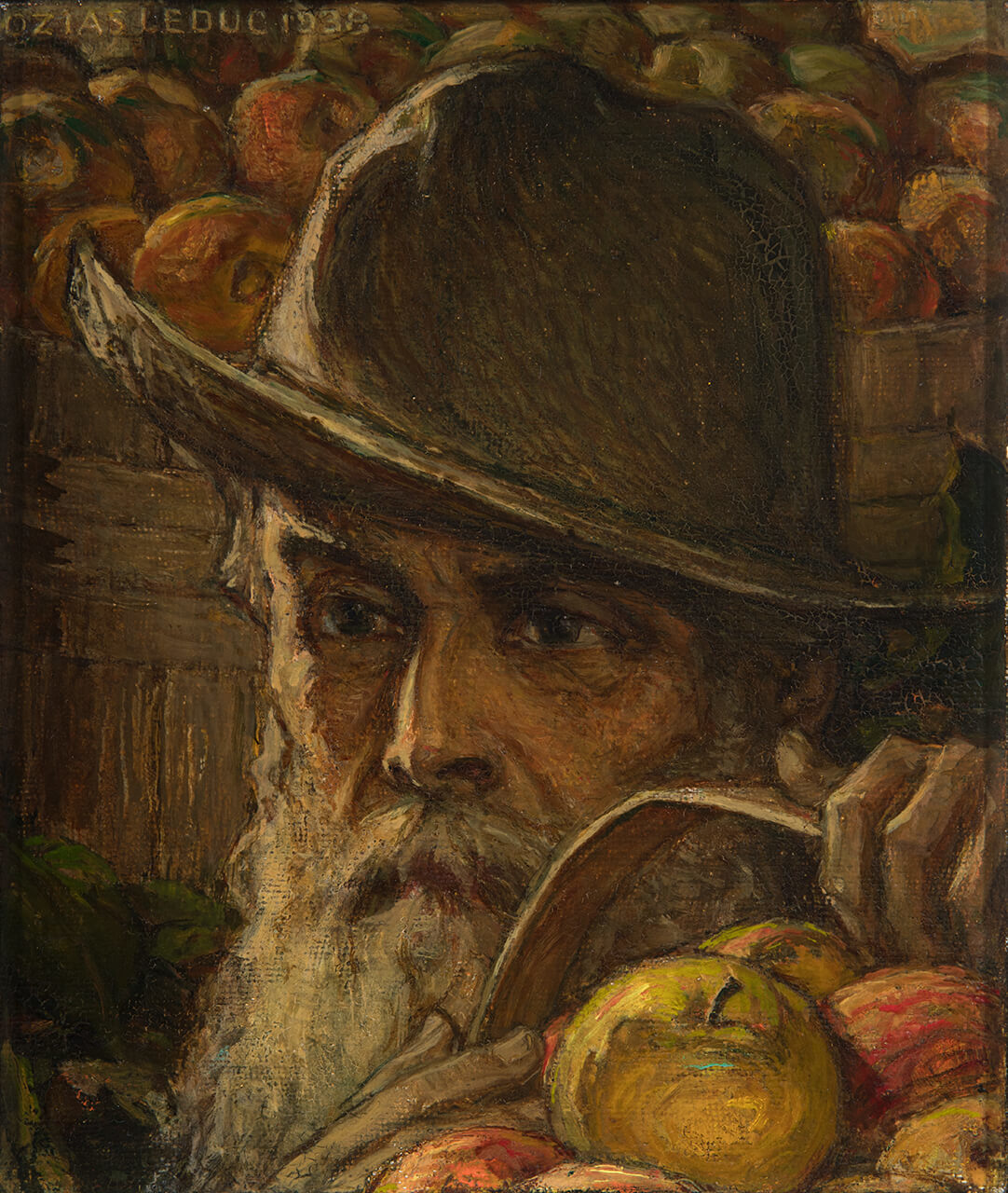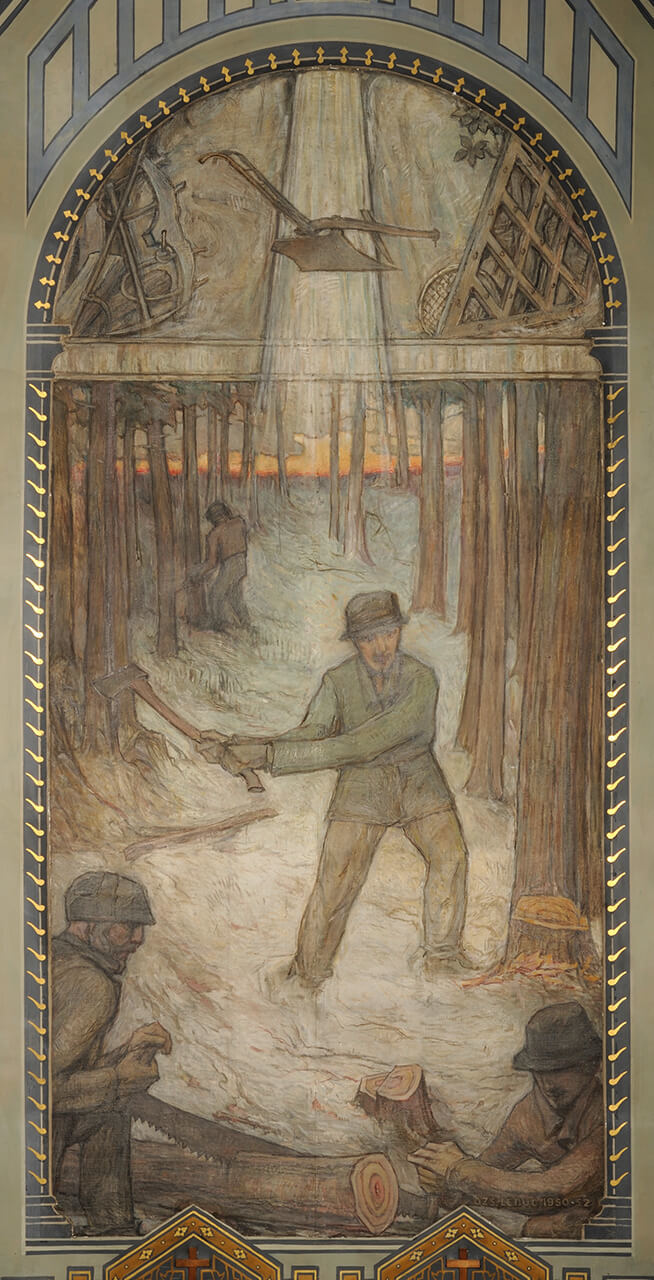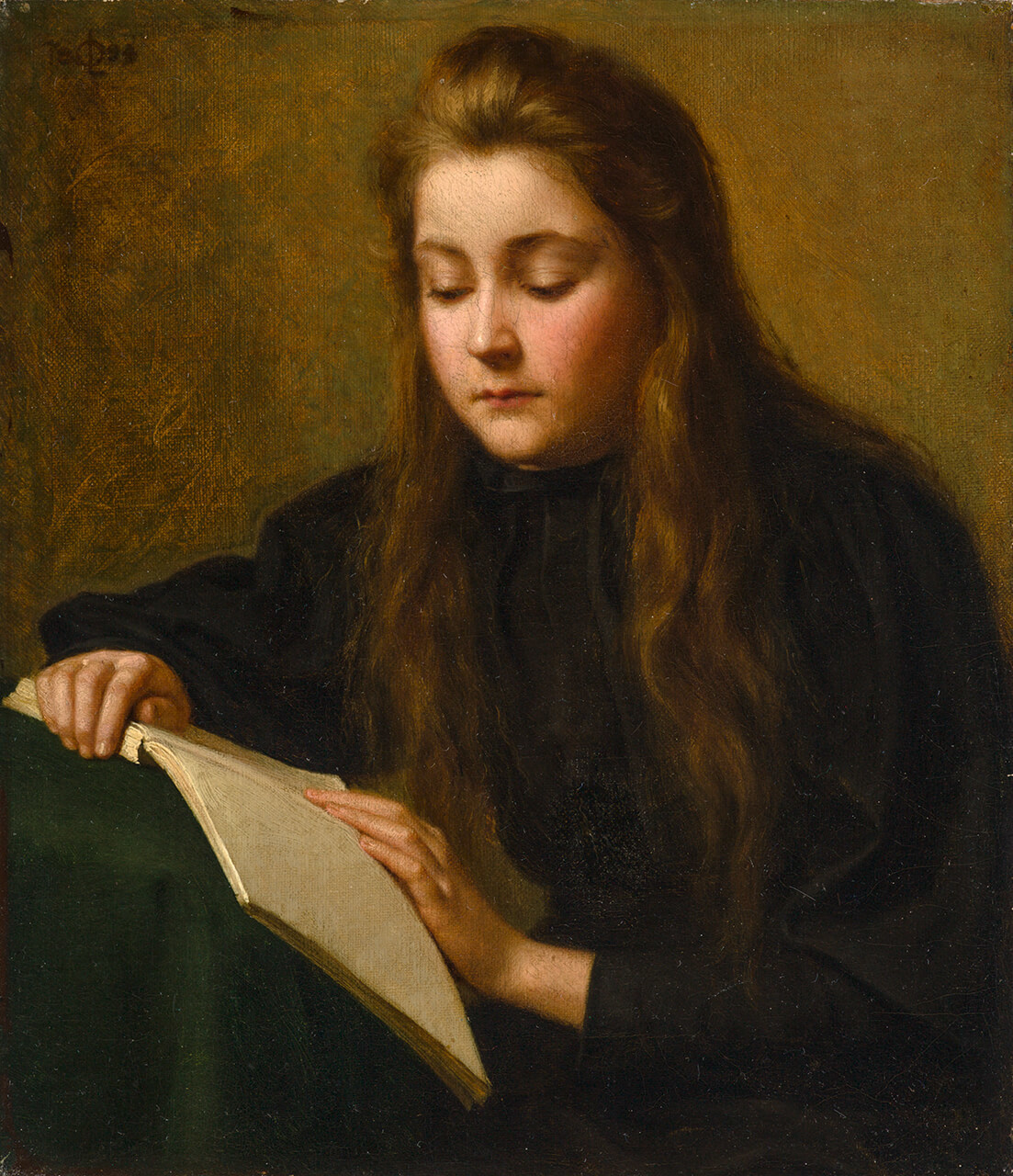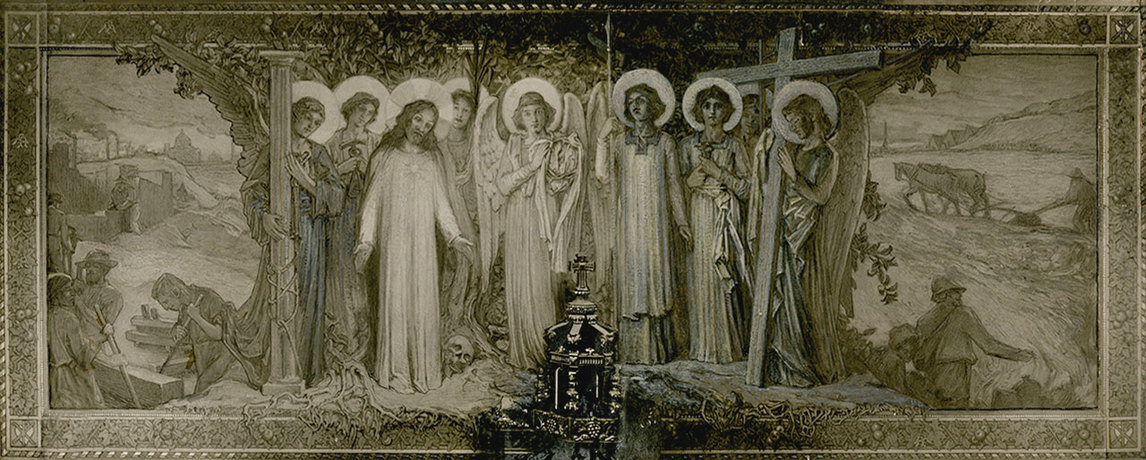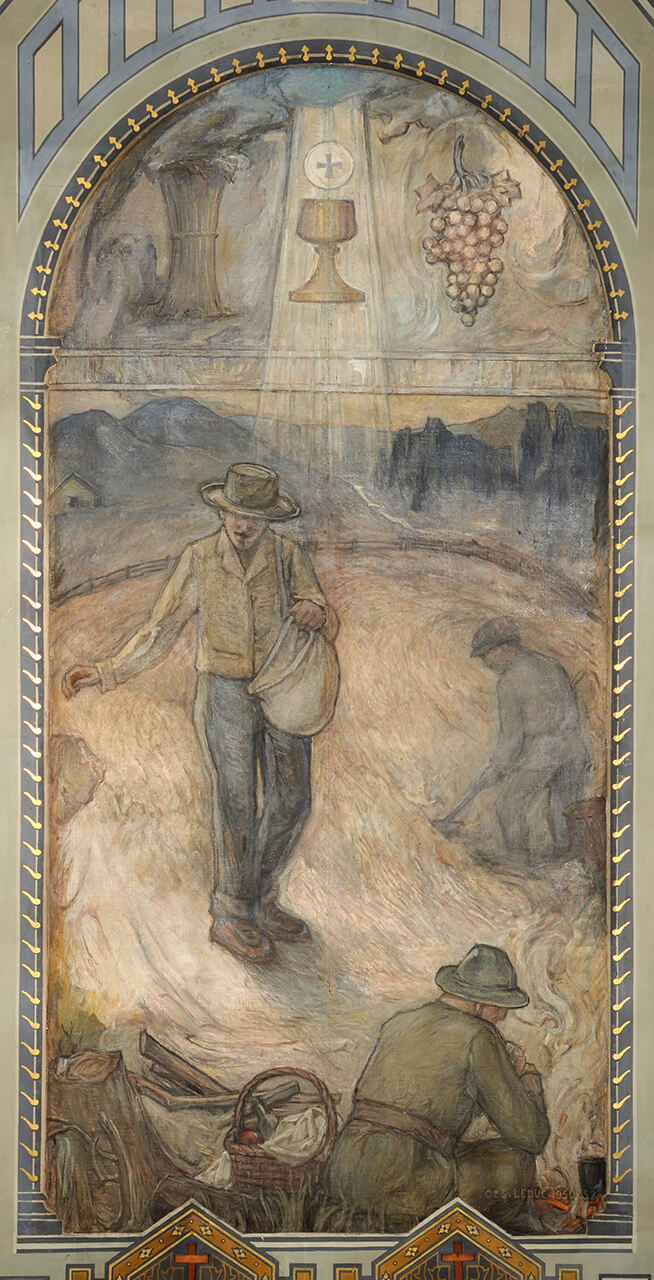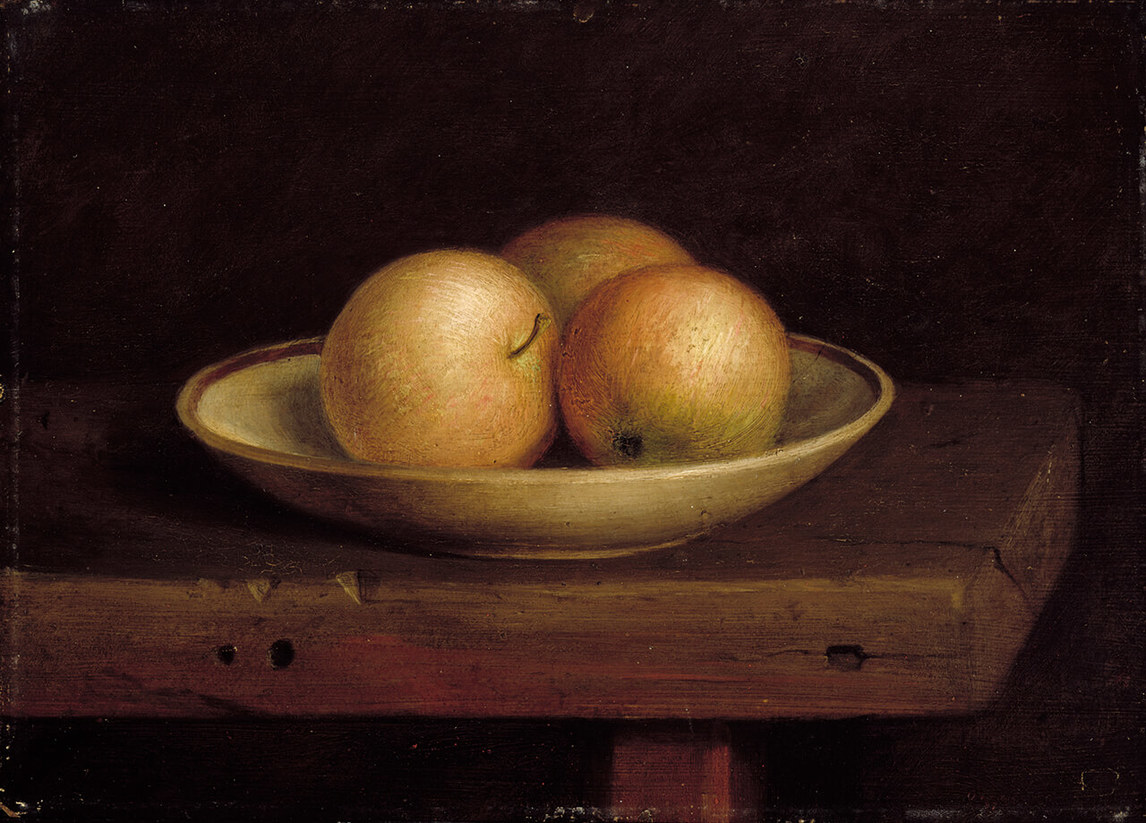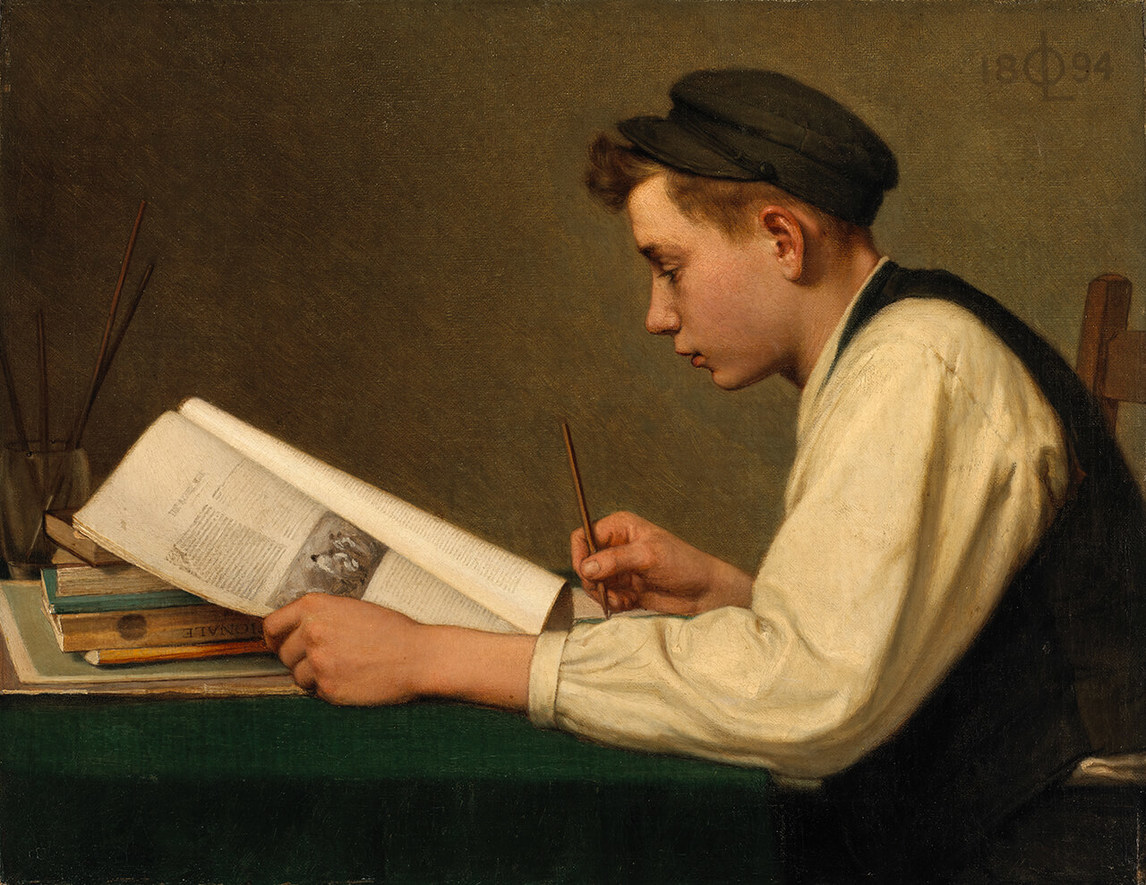 ---
Credits for Photographs and Works by Other Artists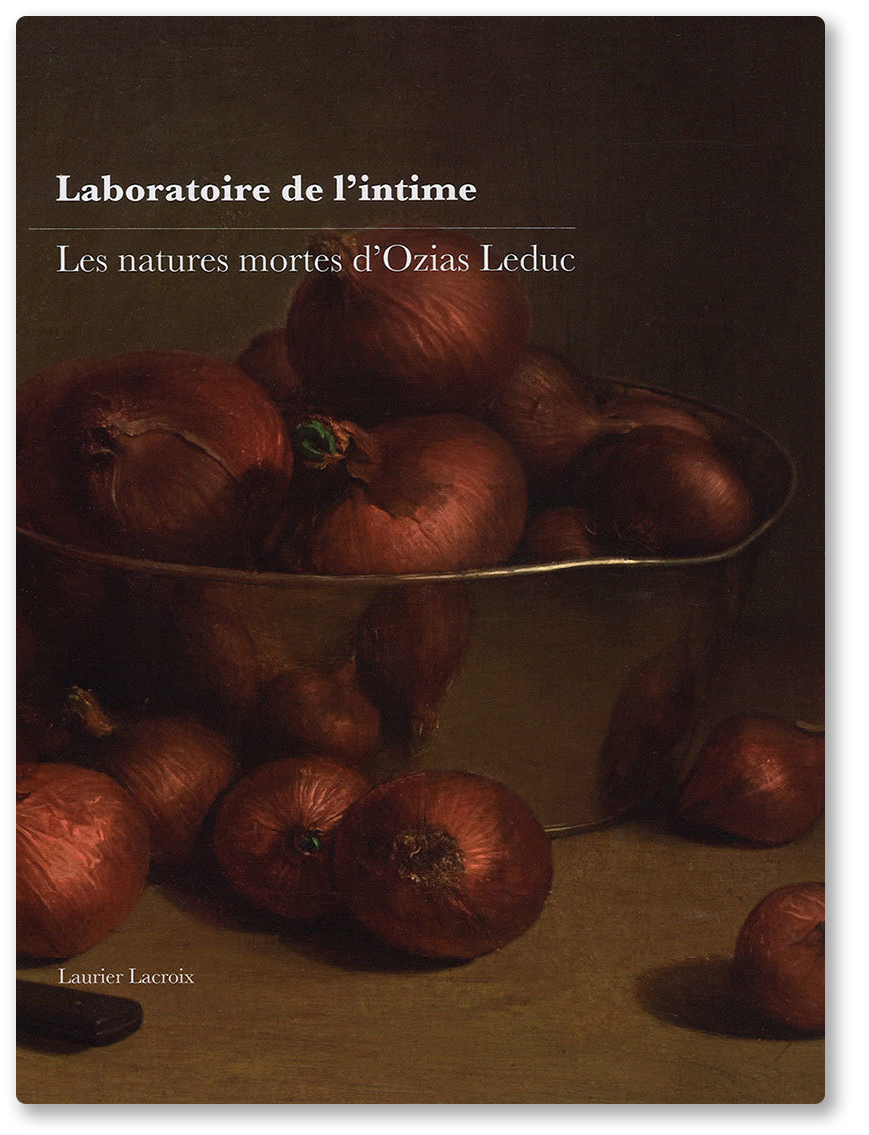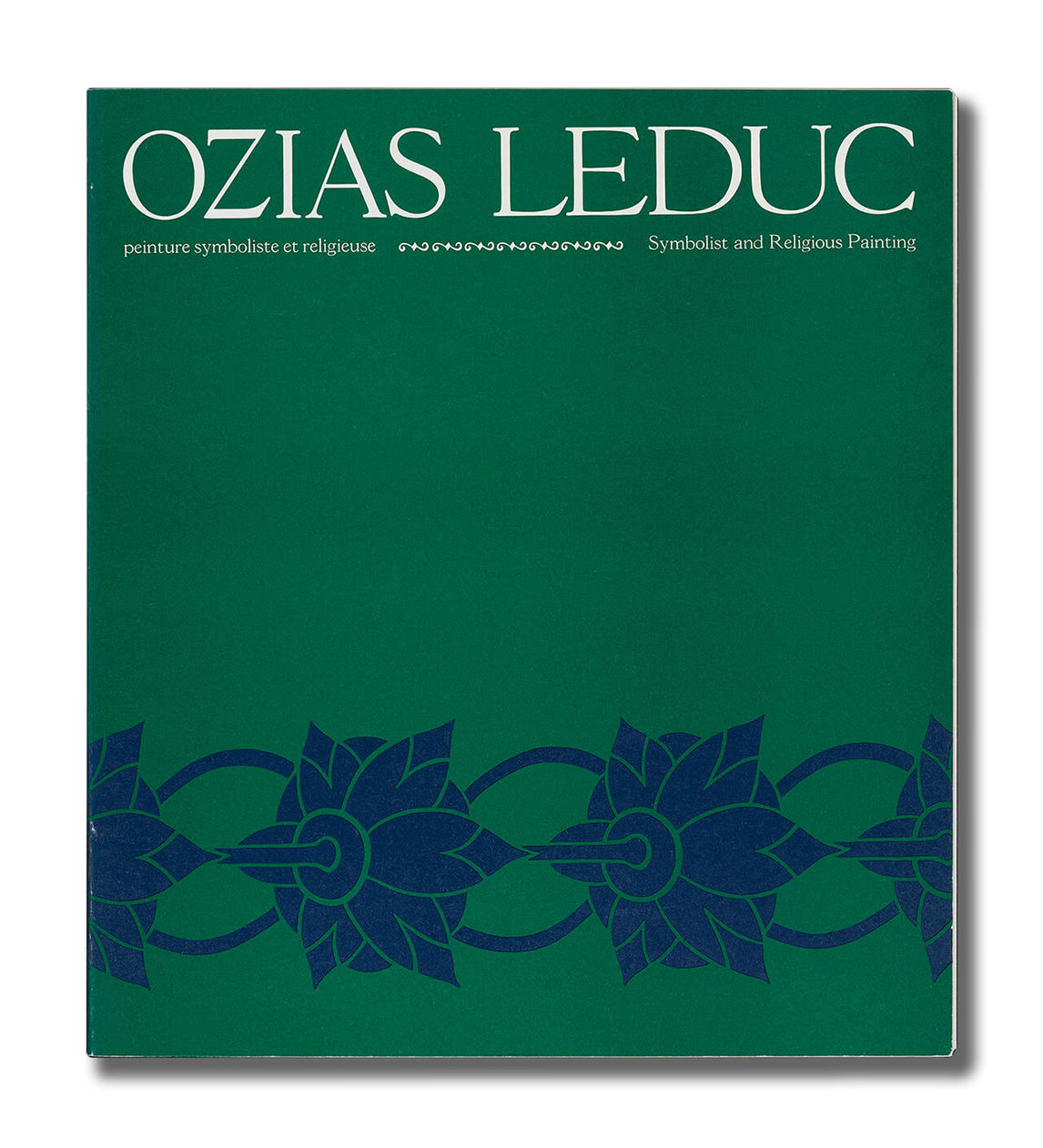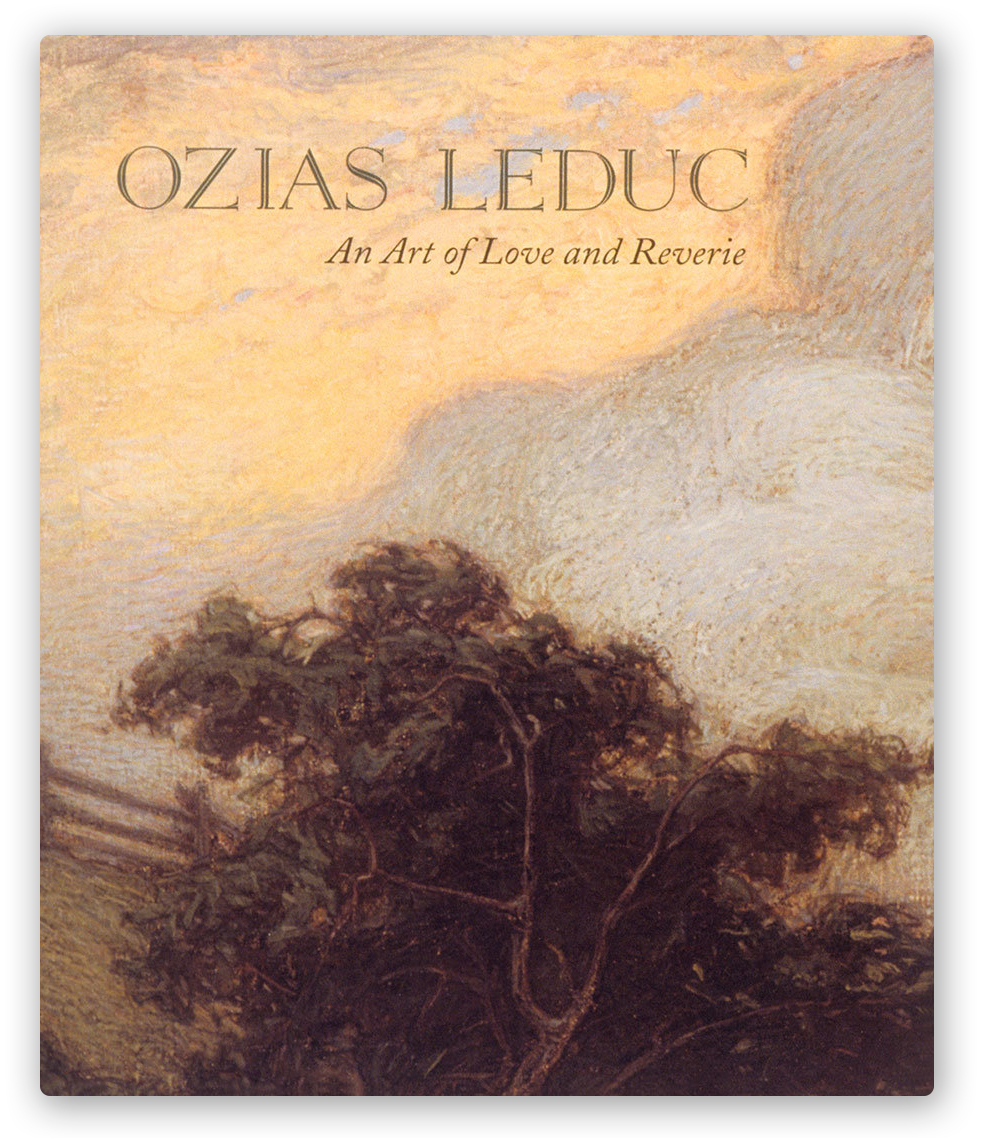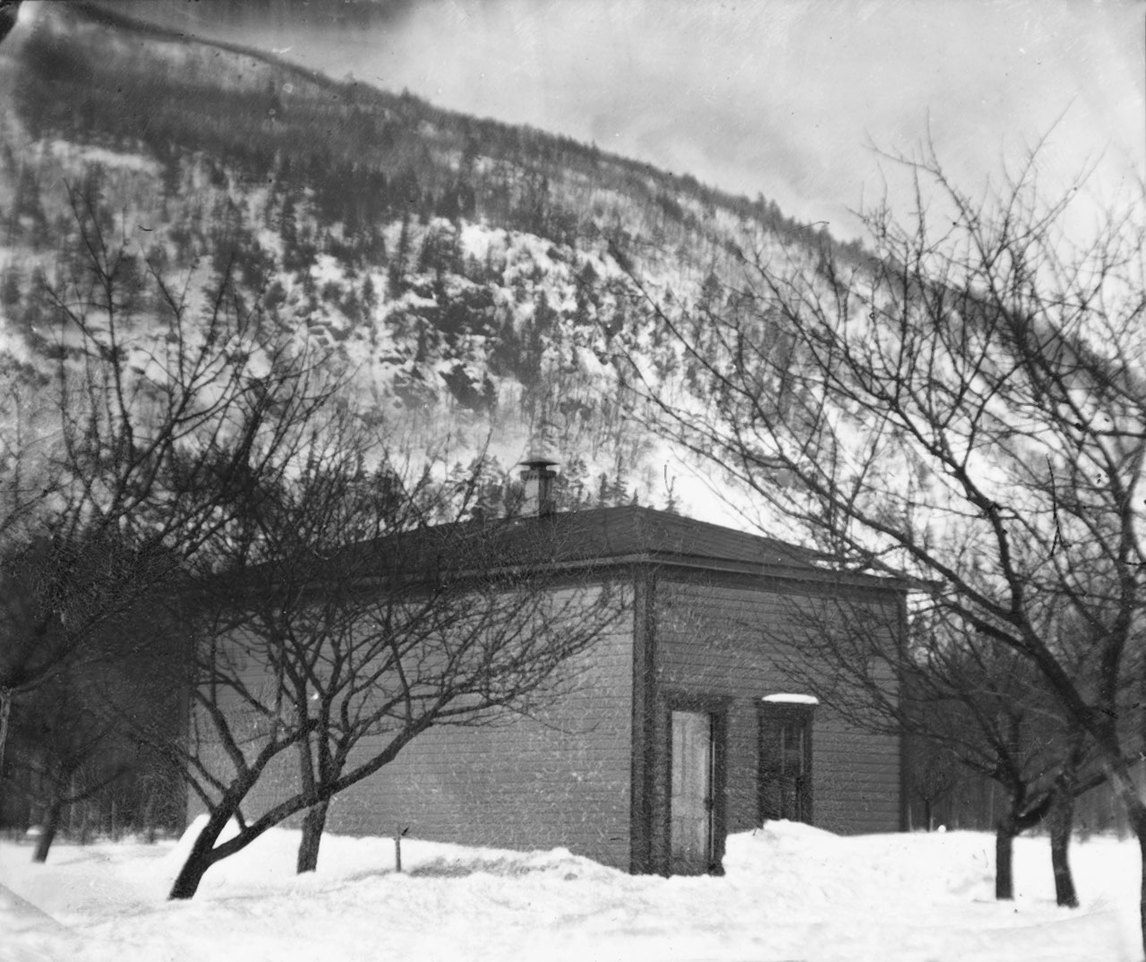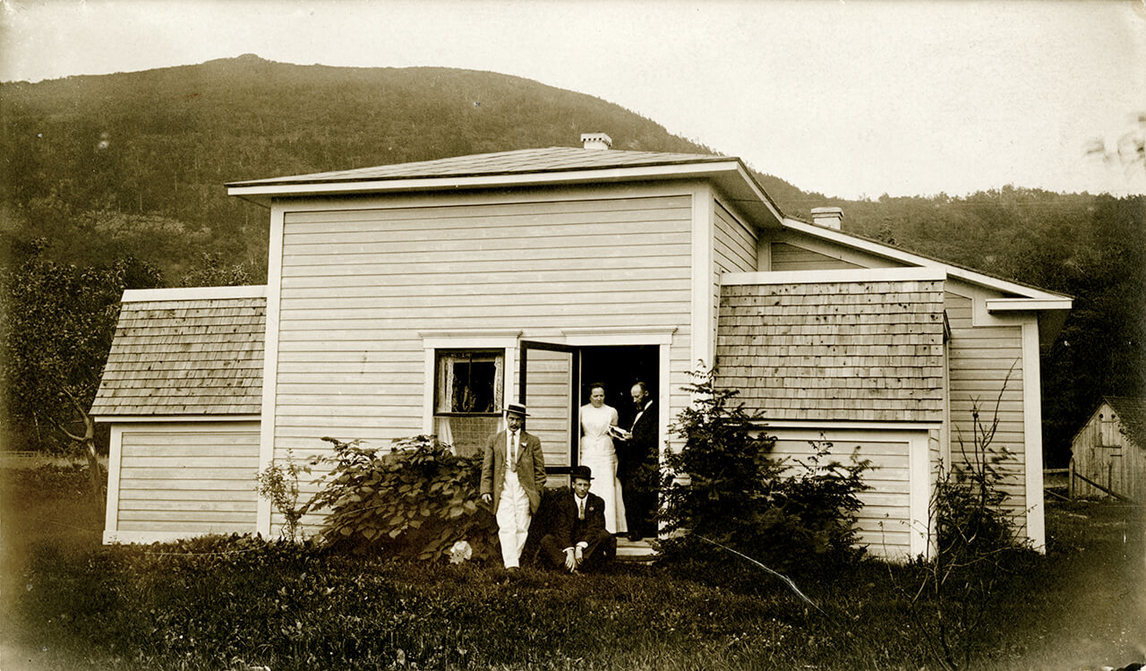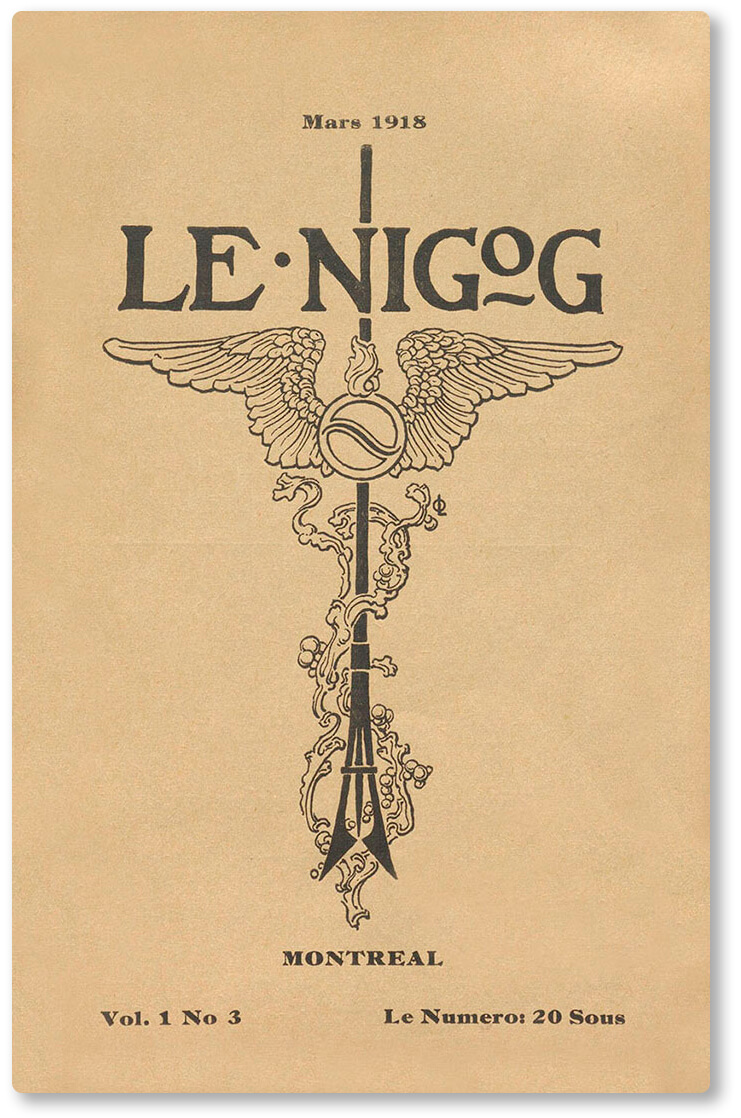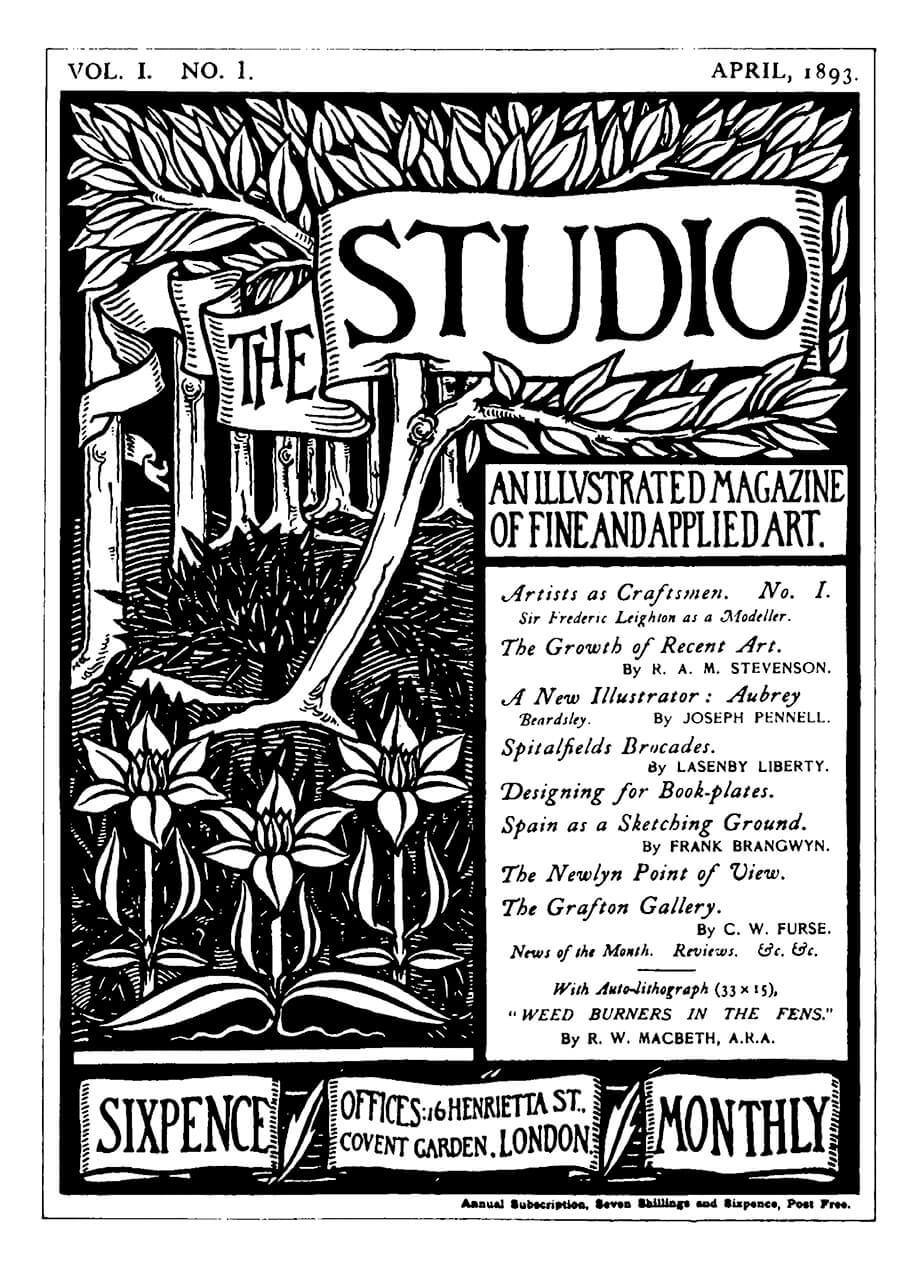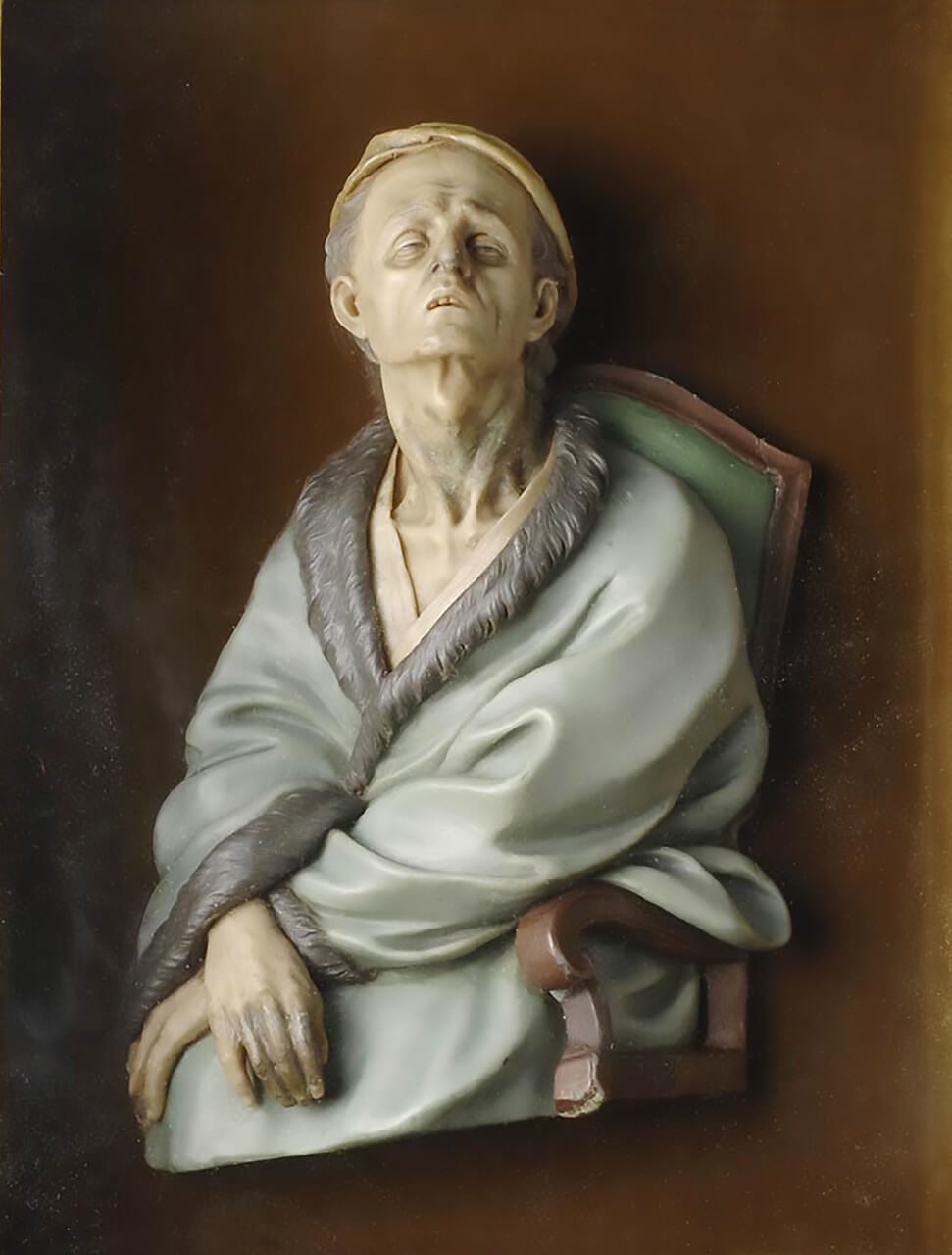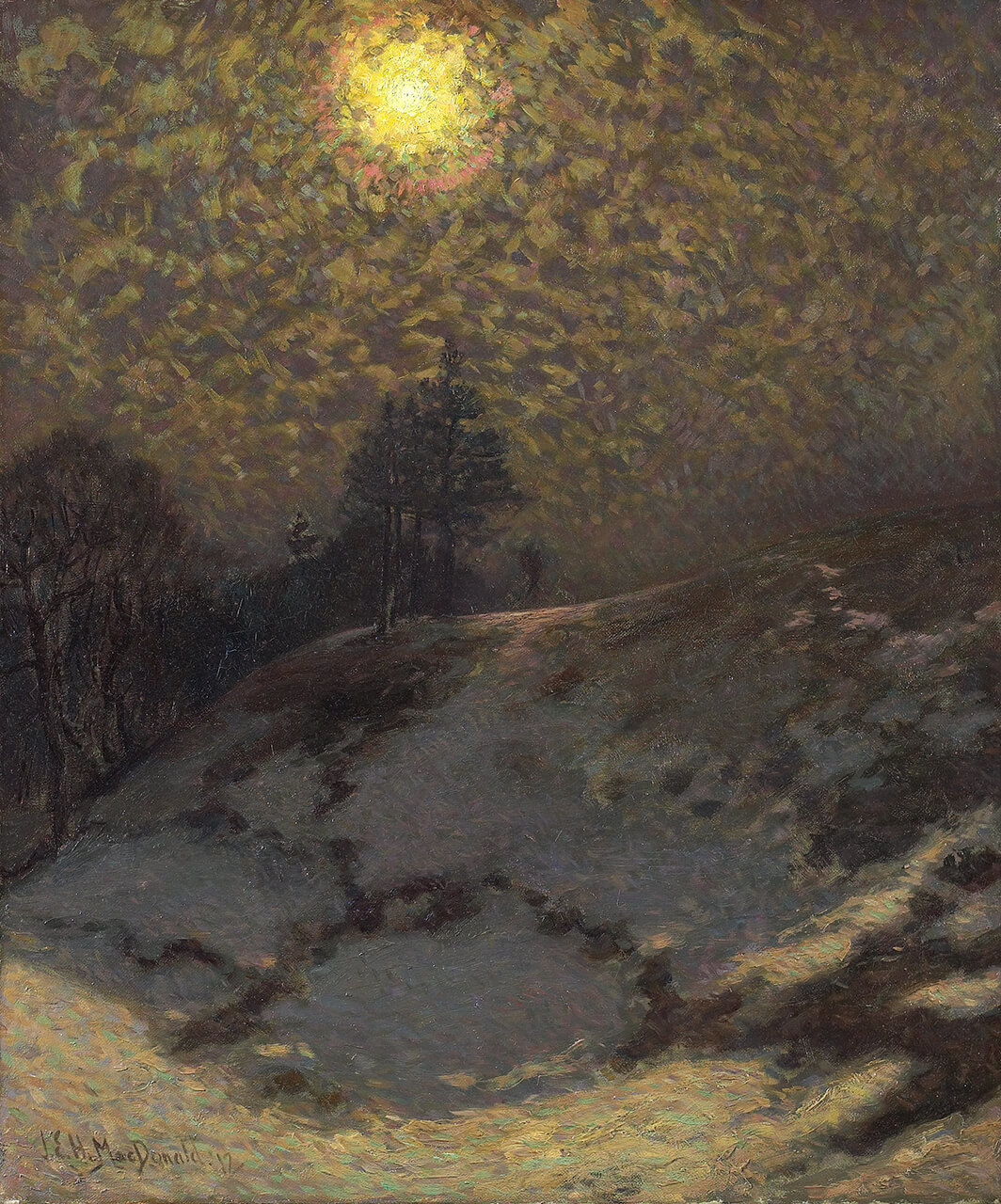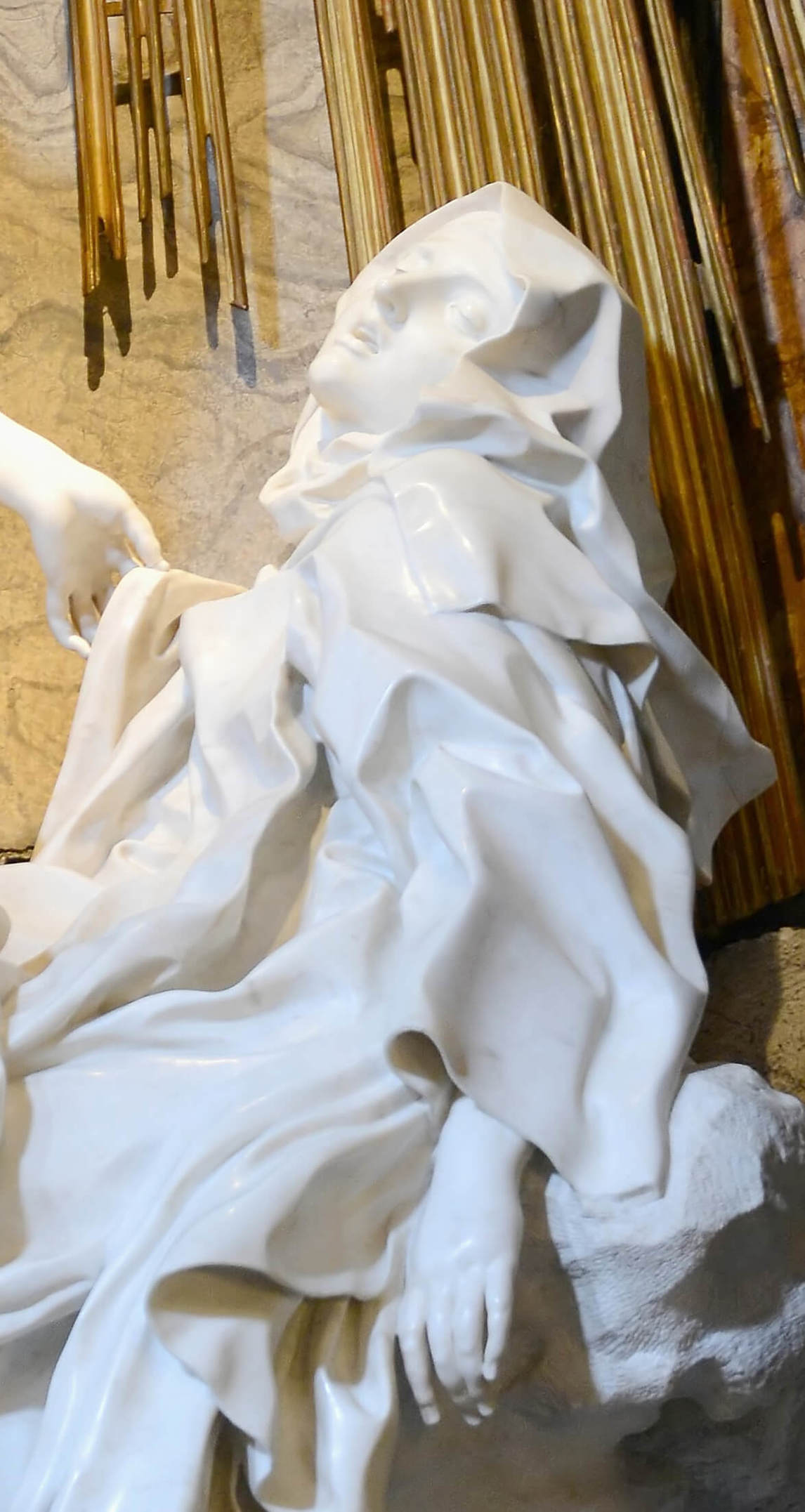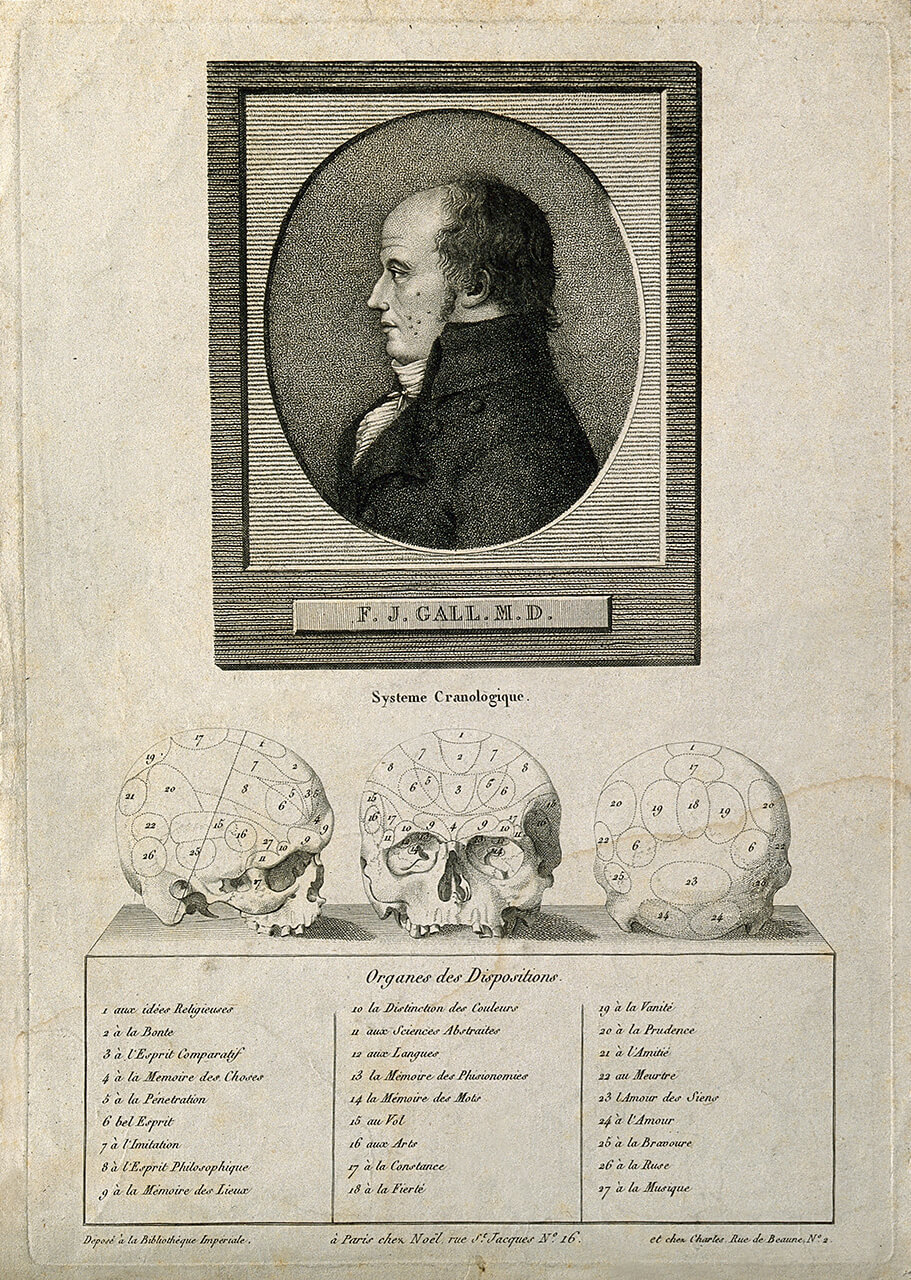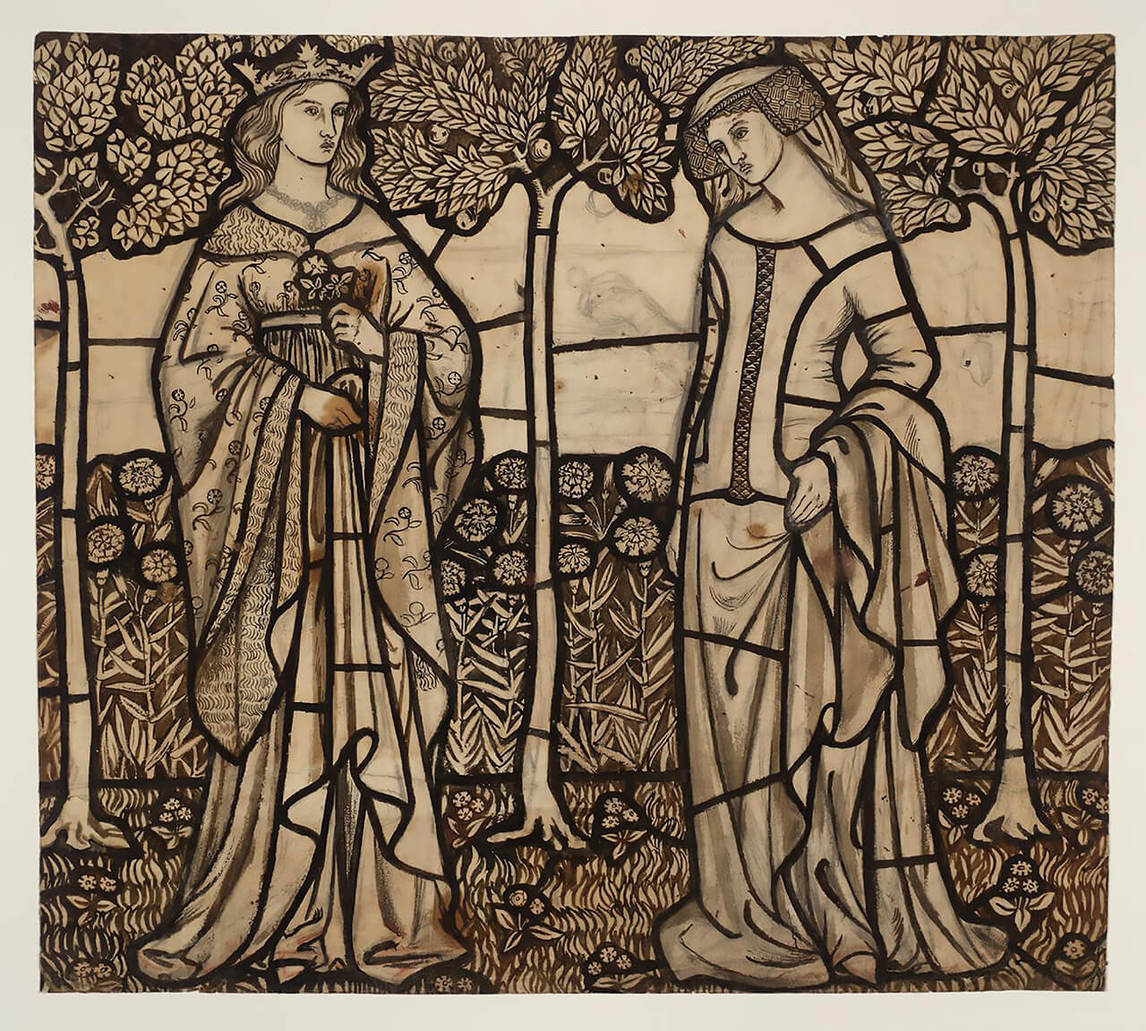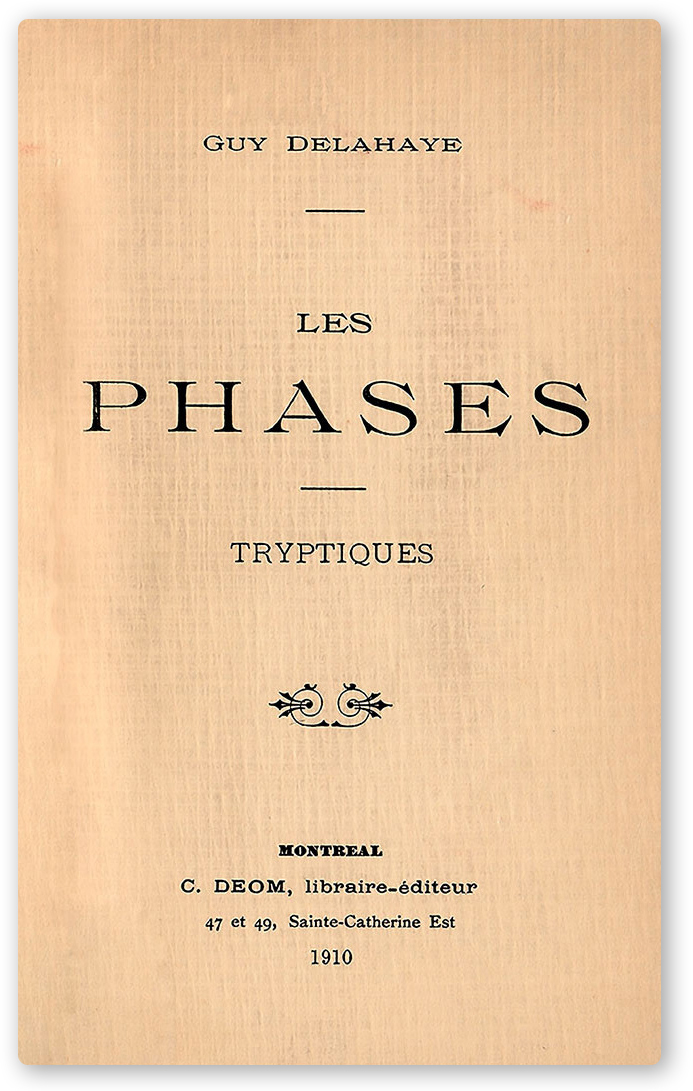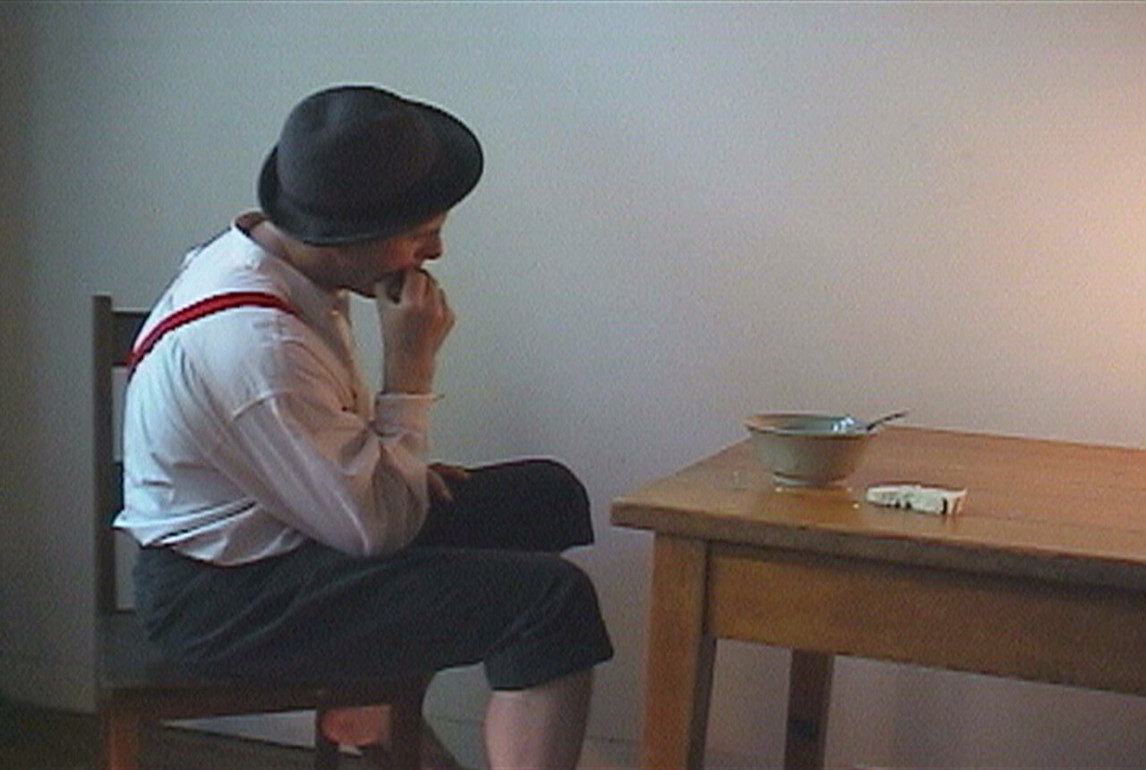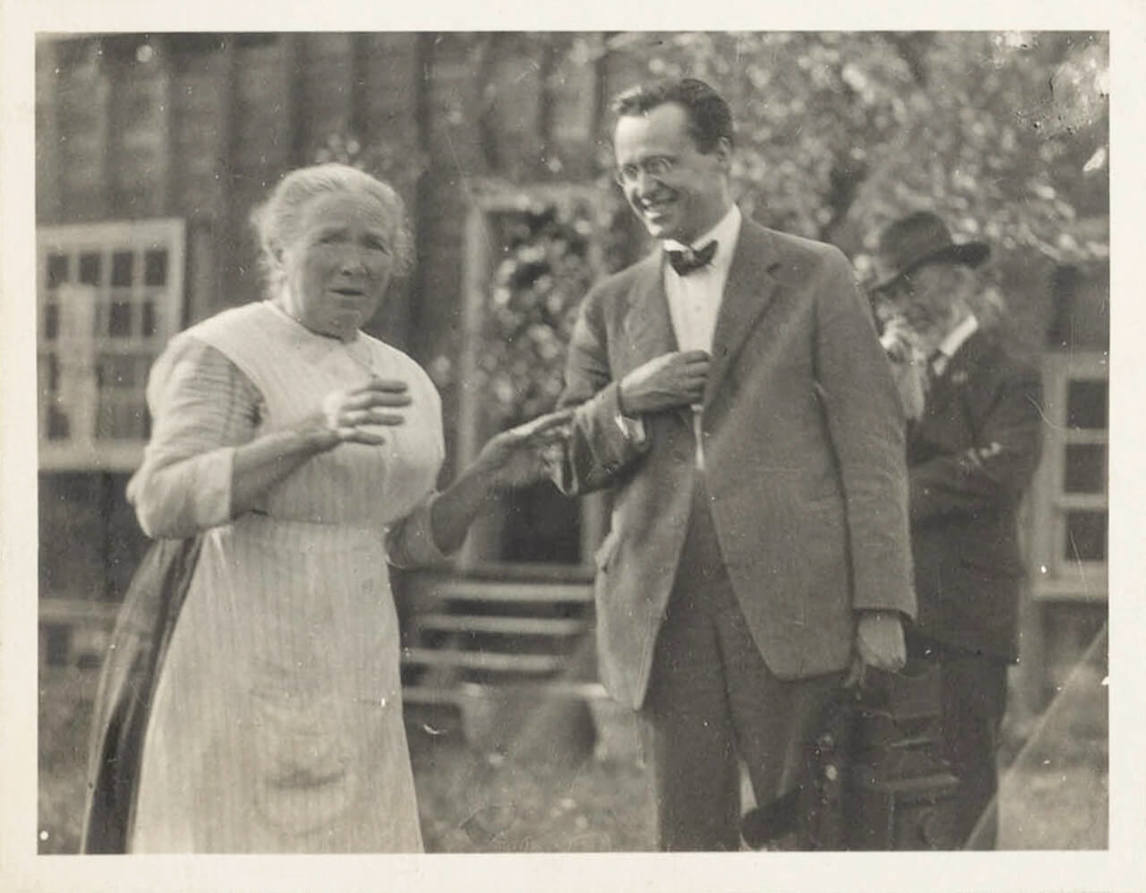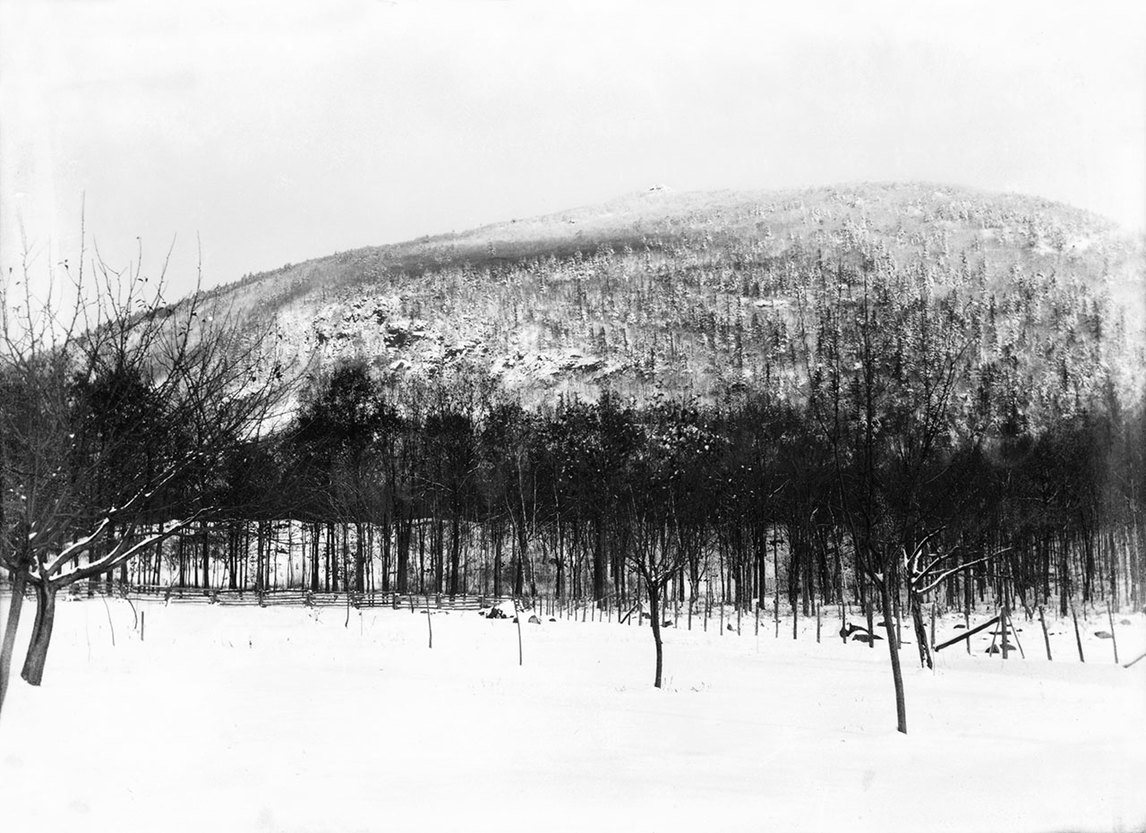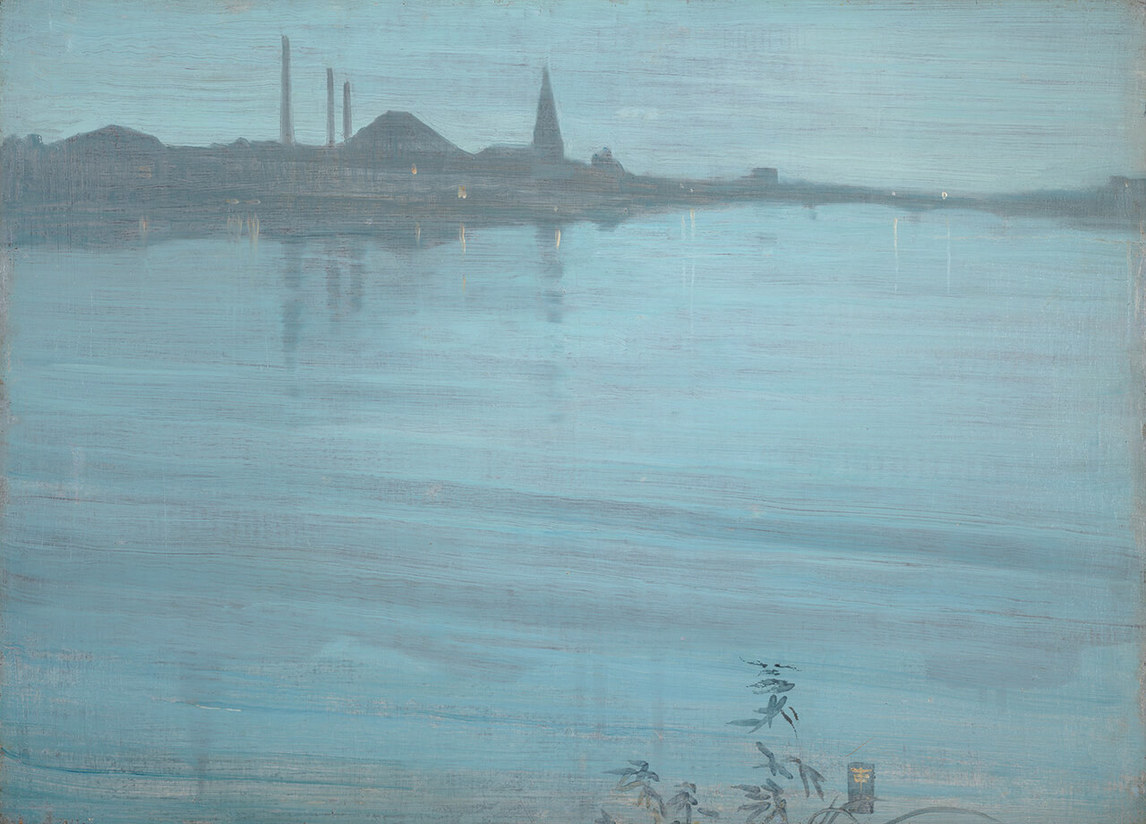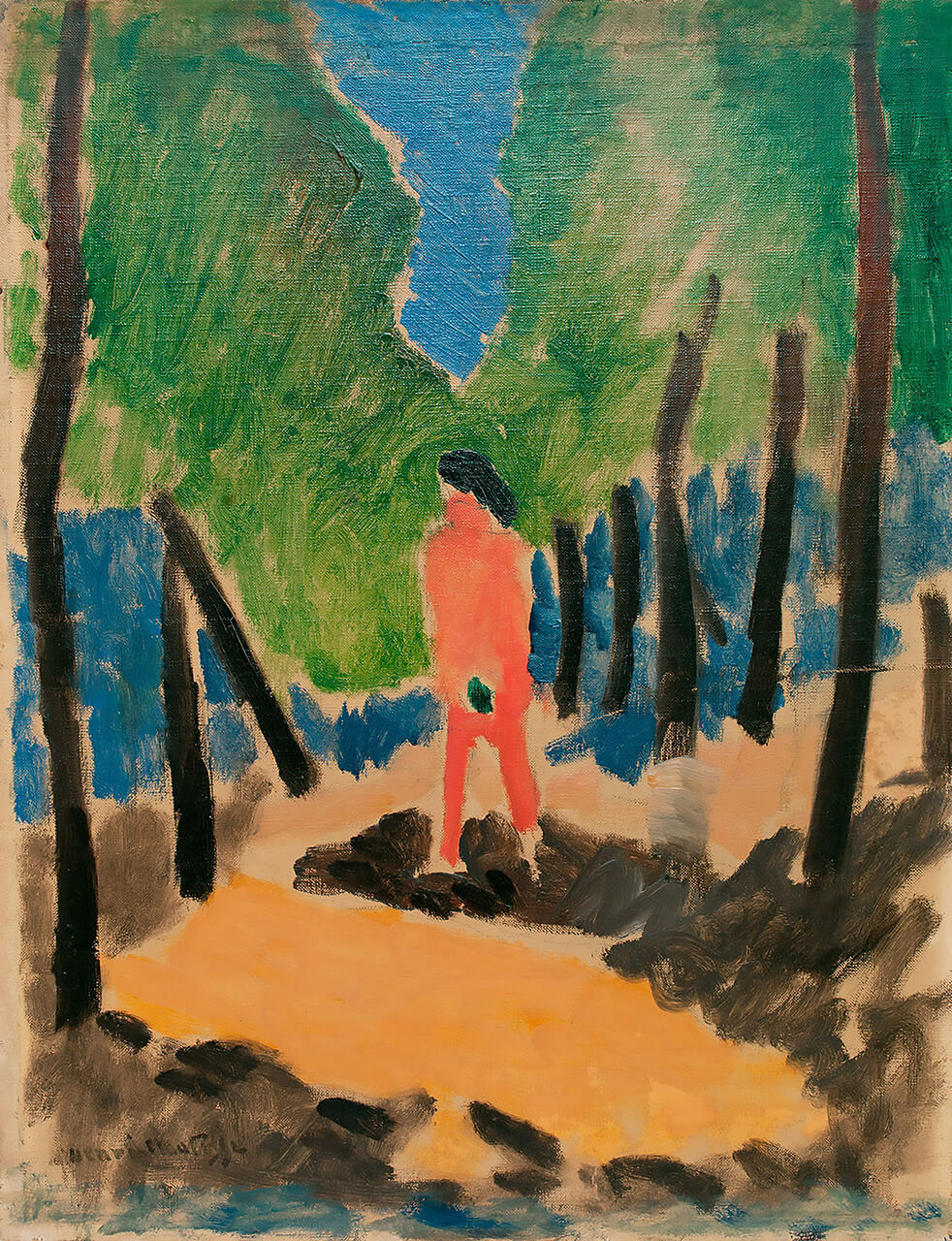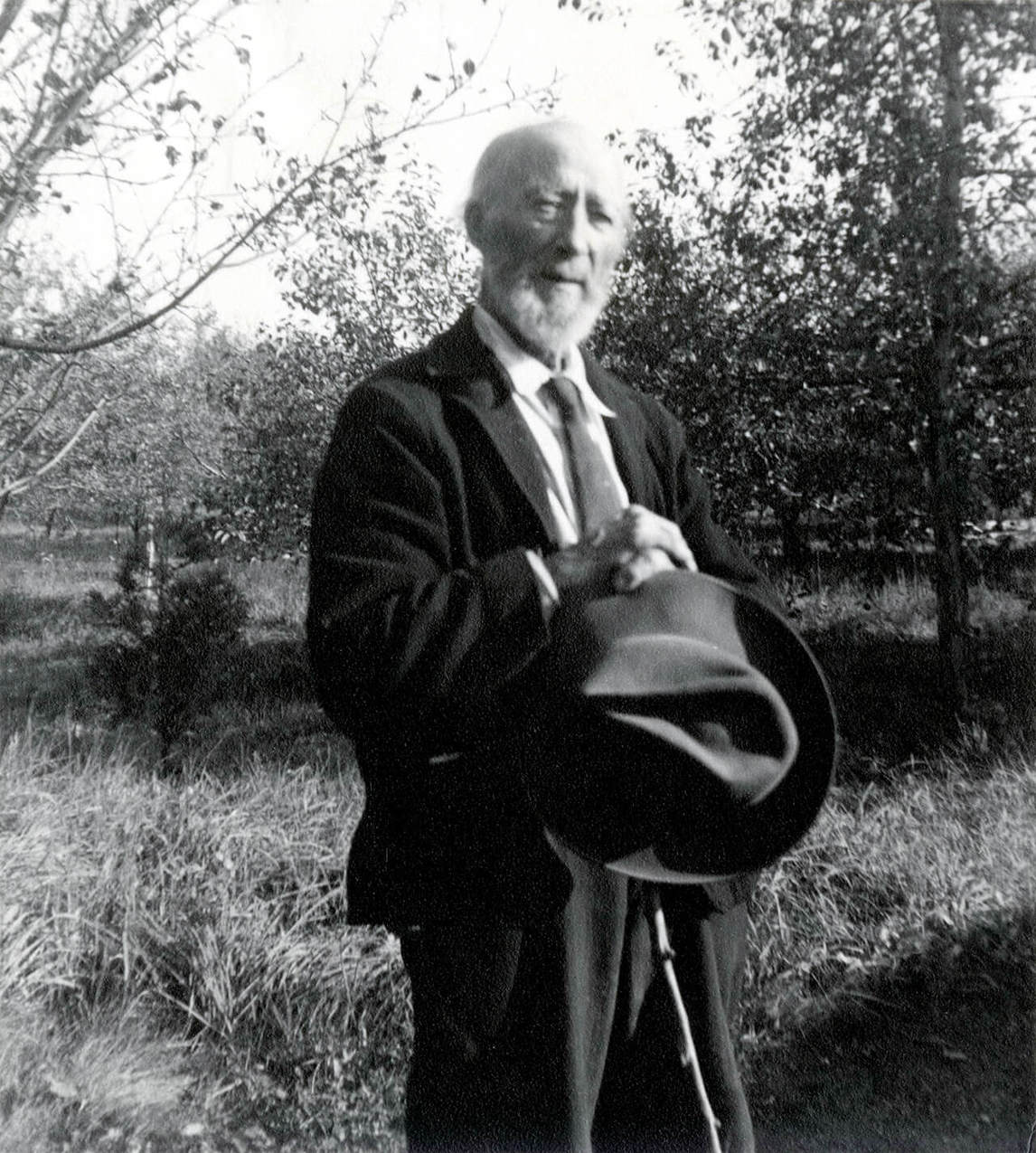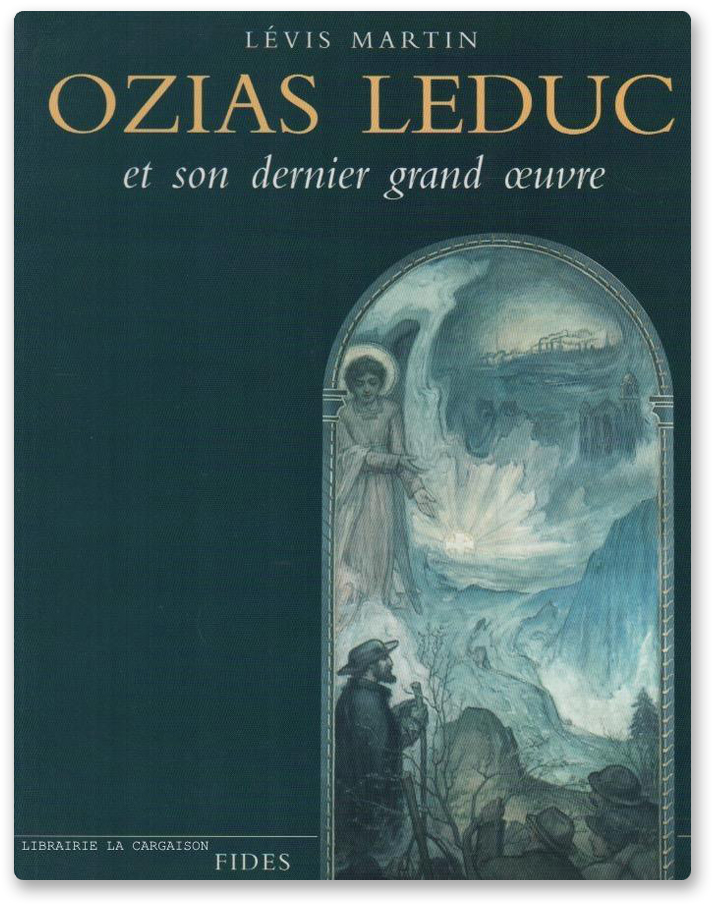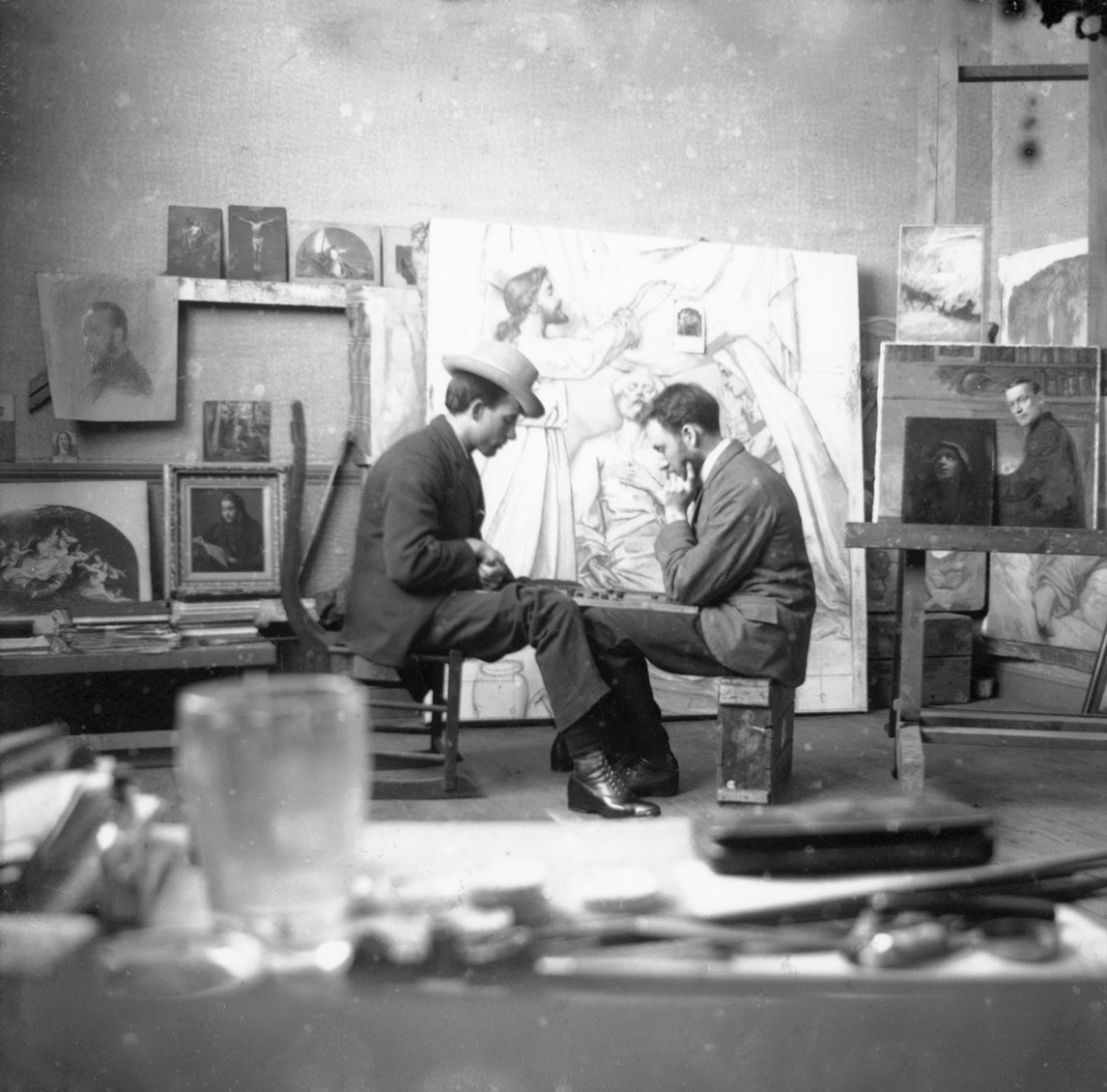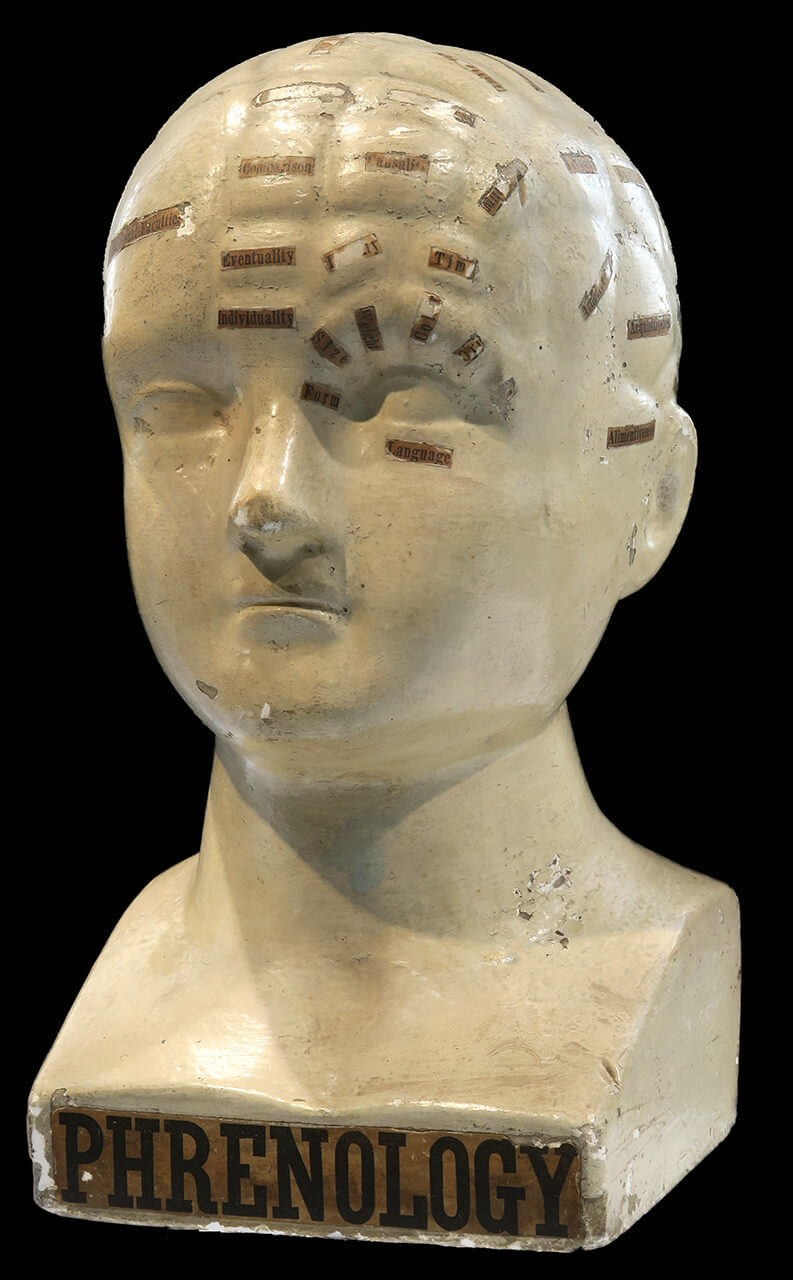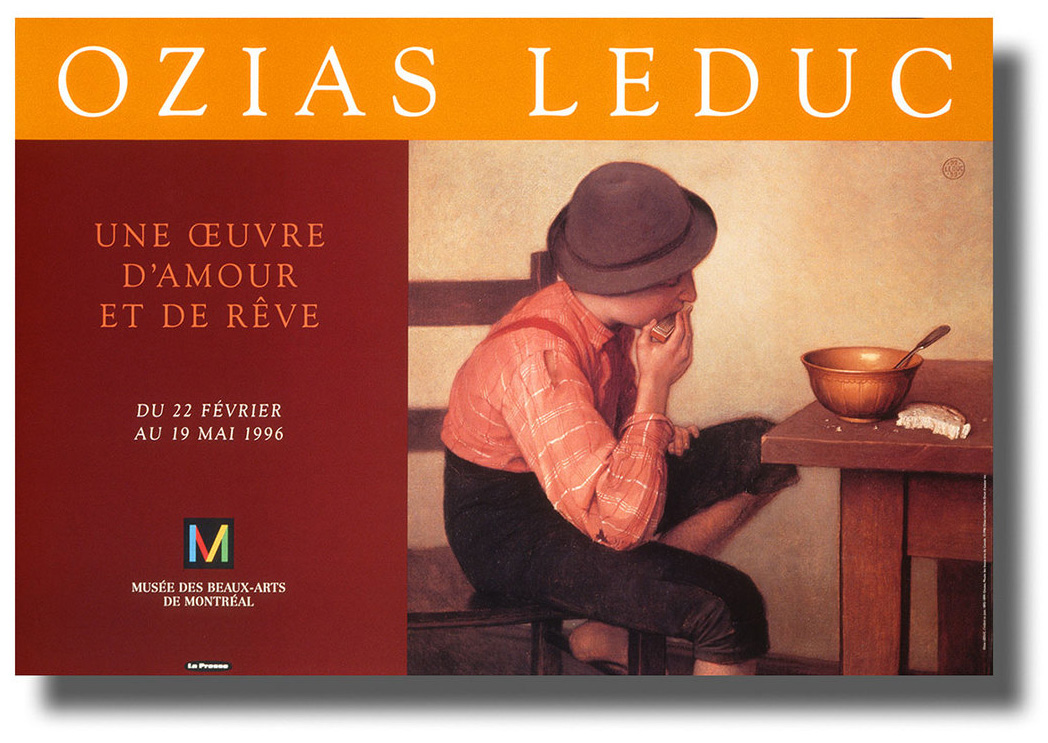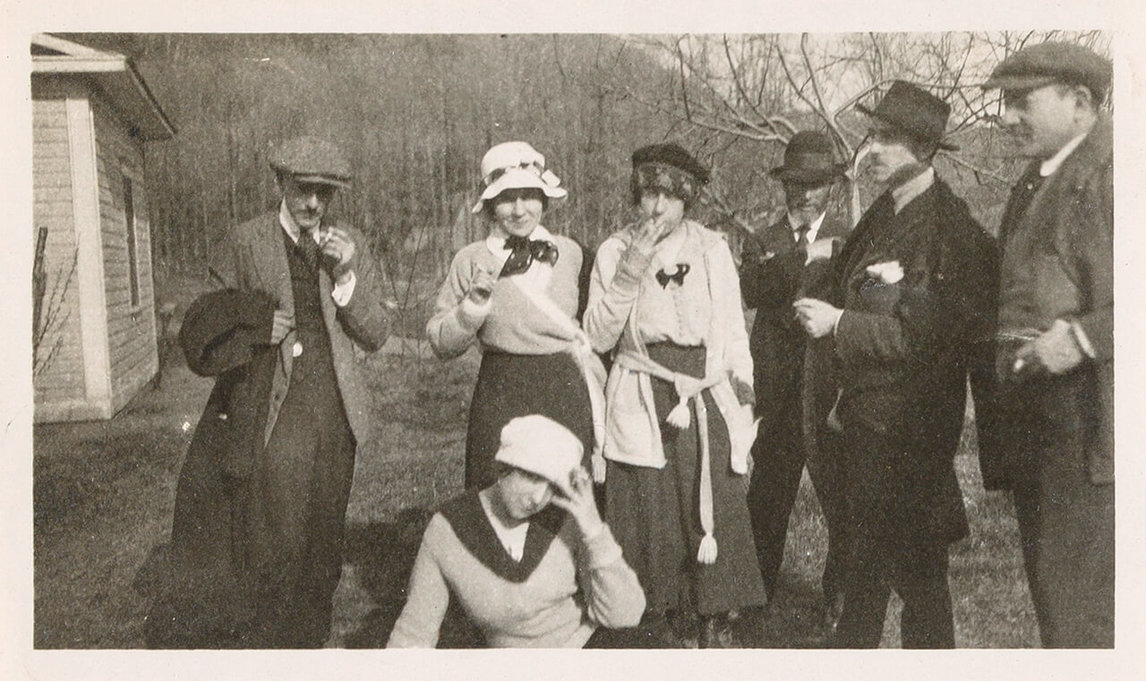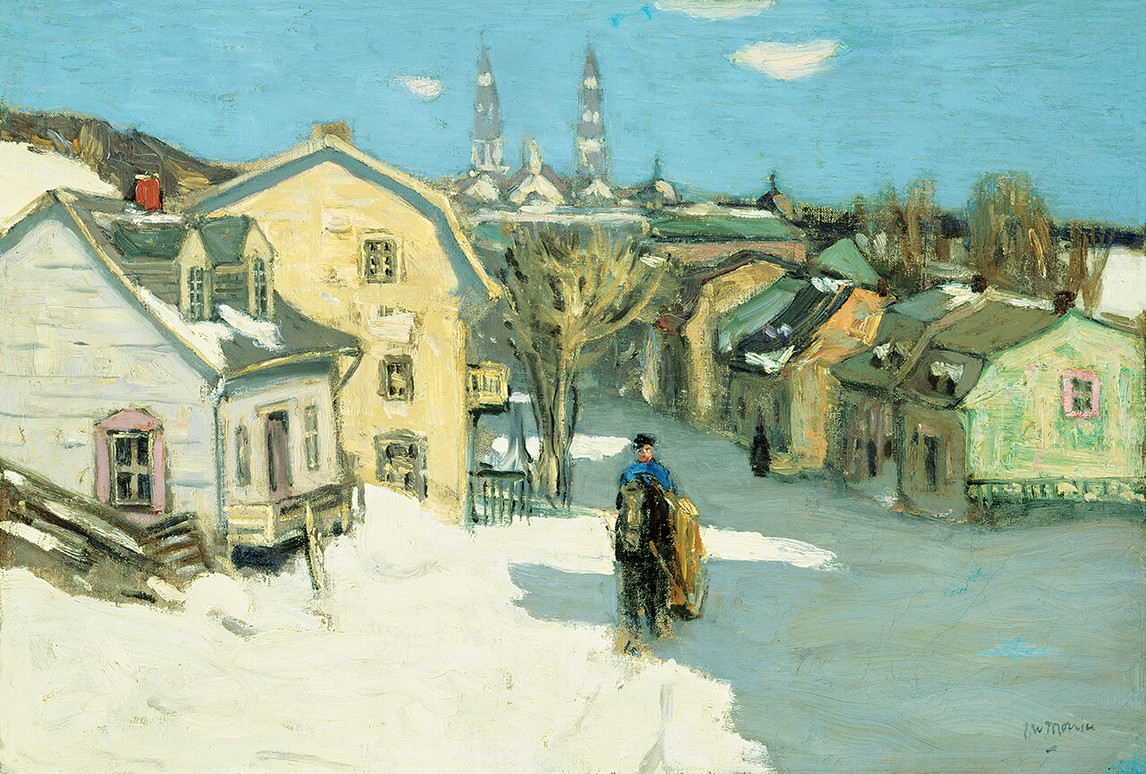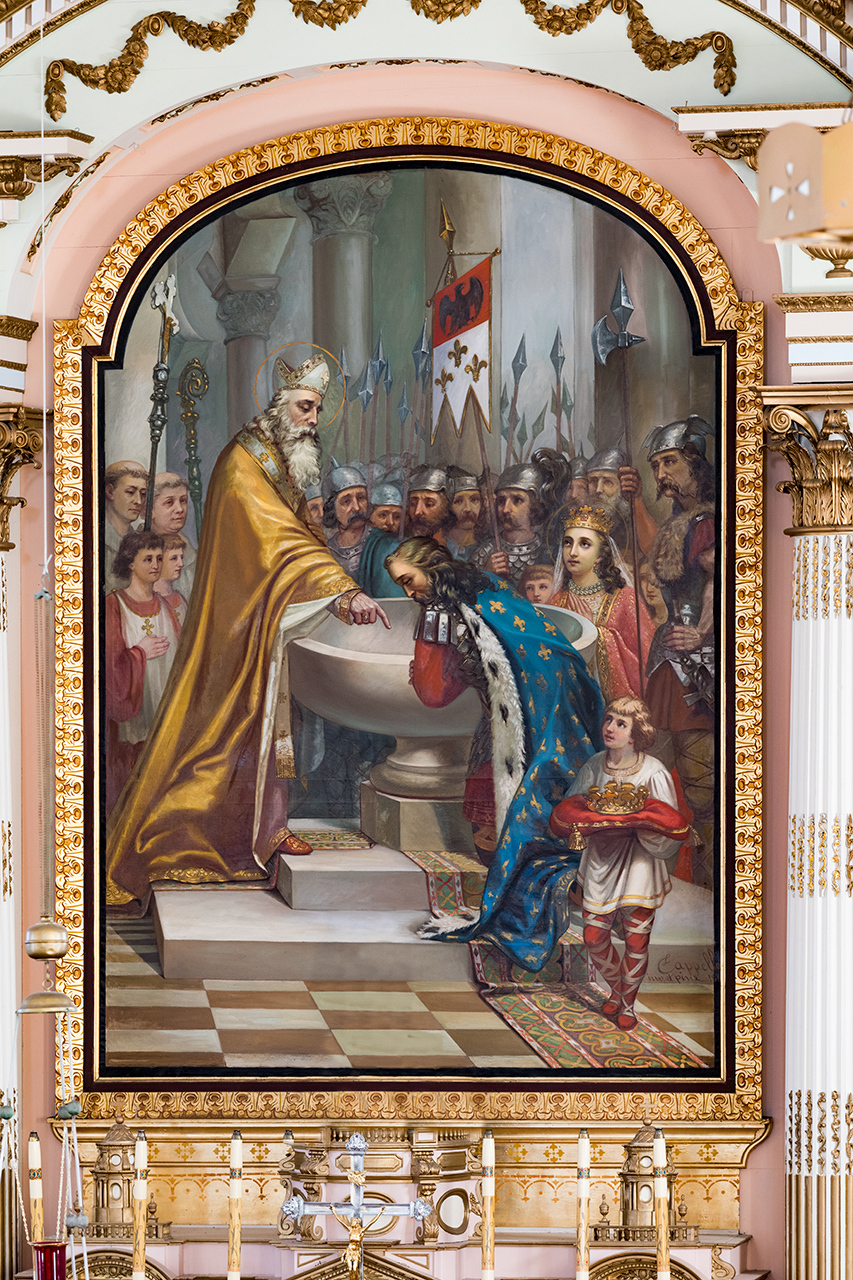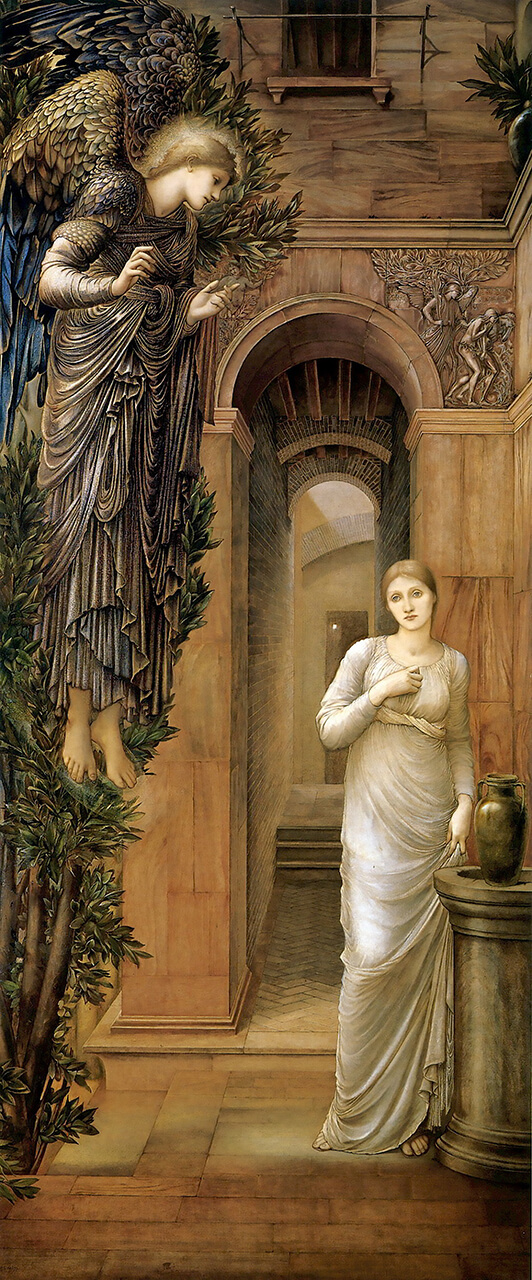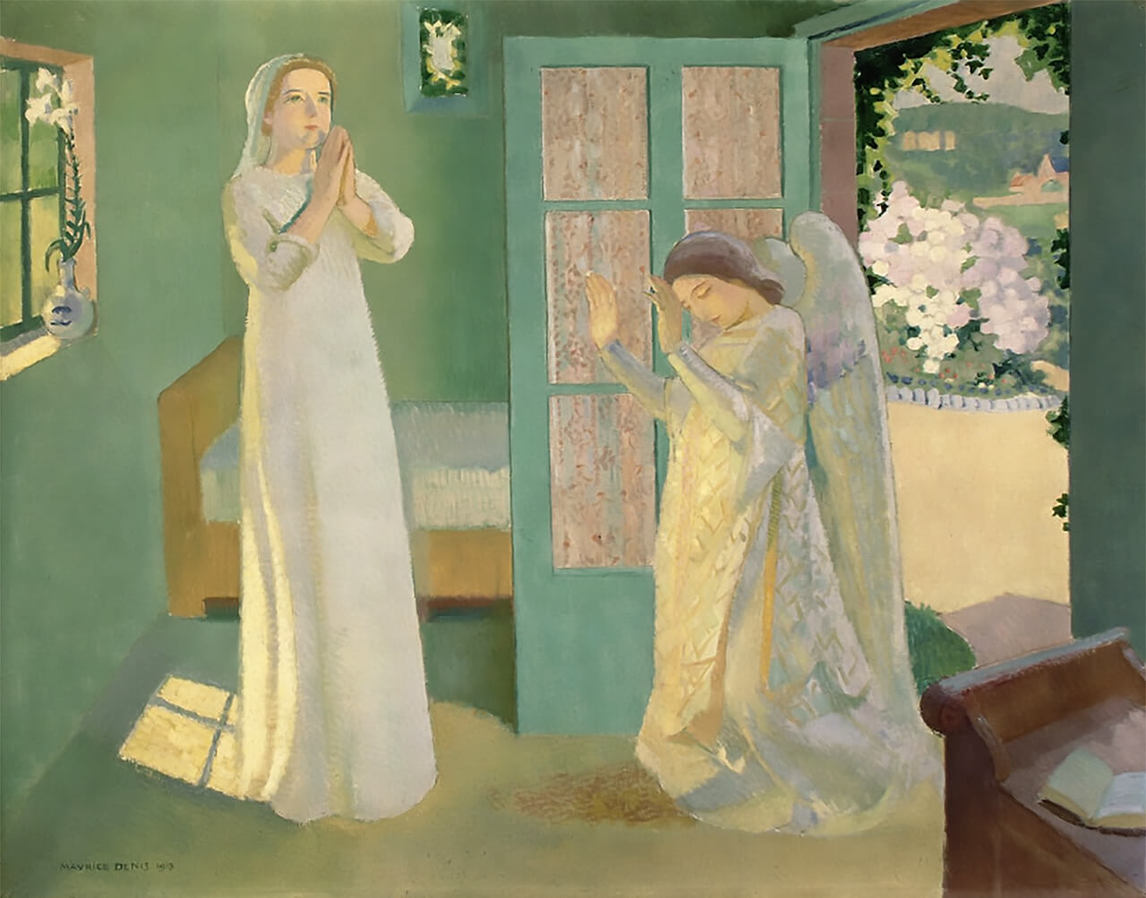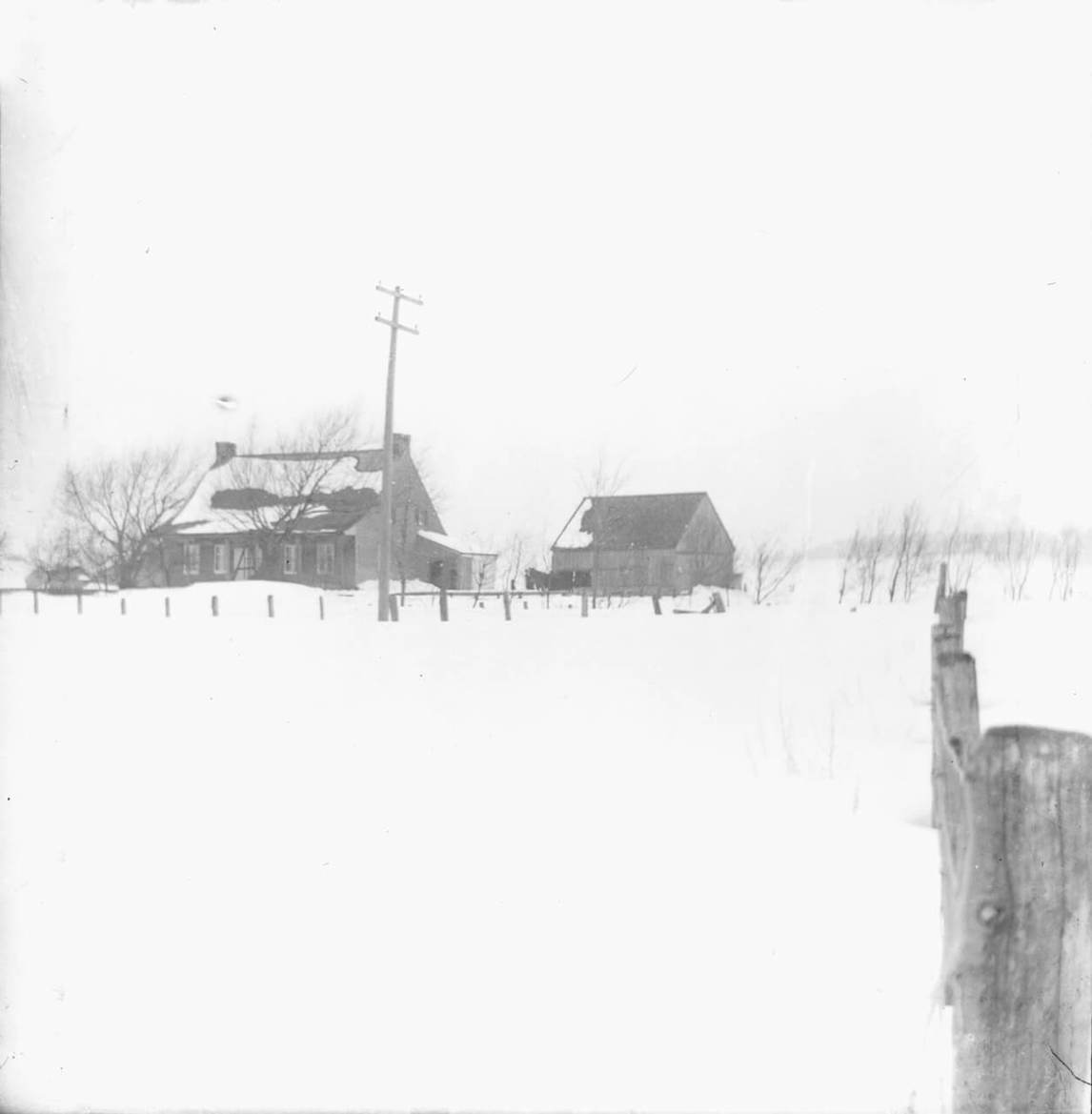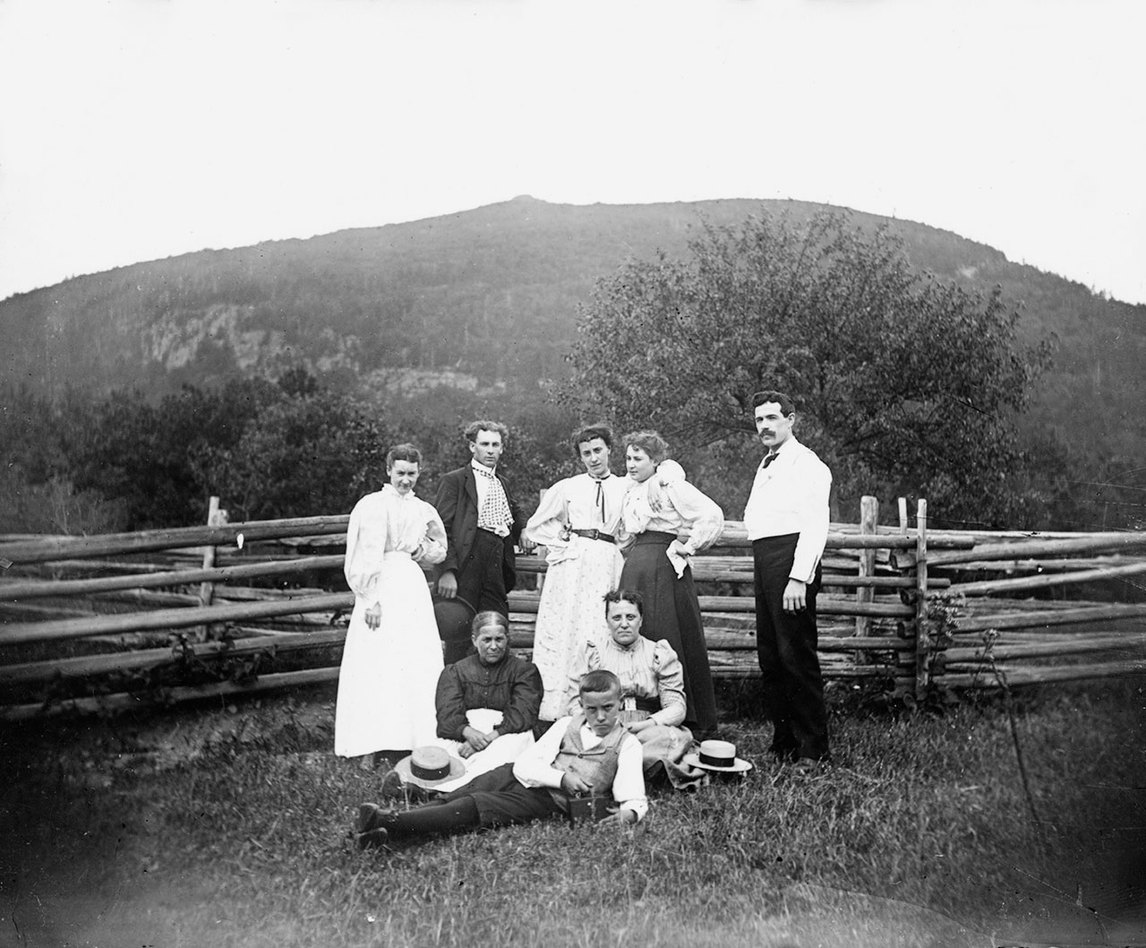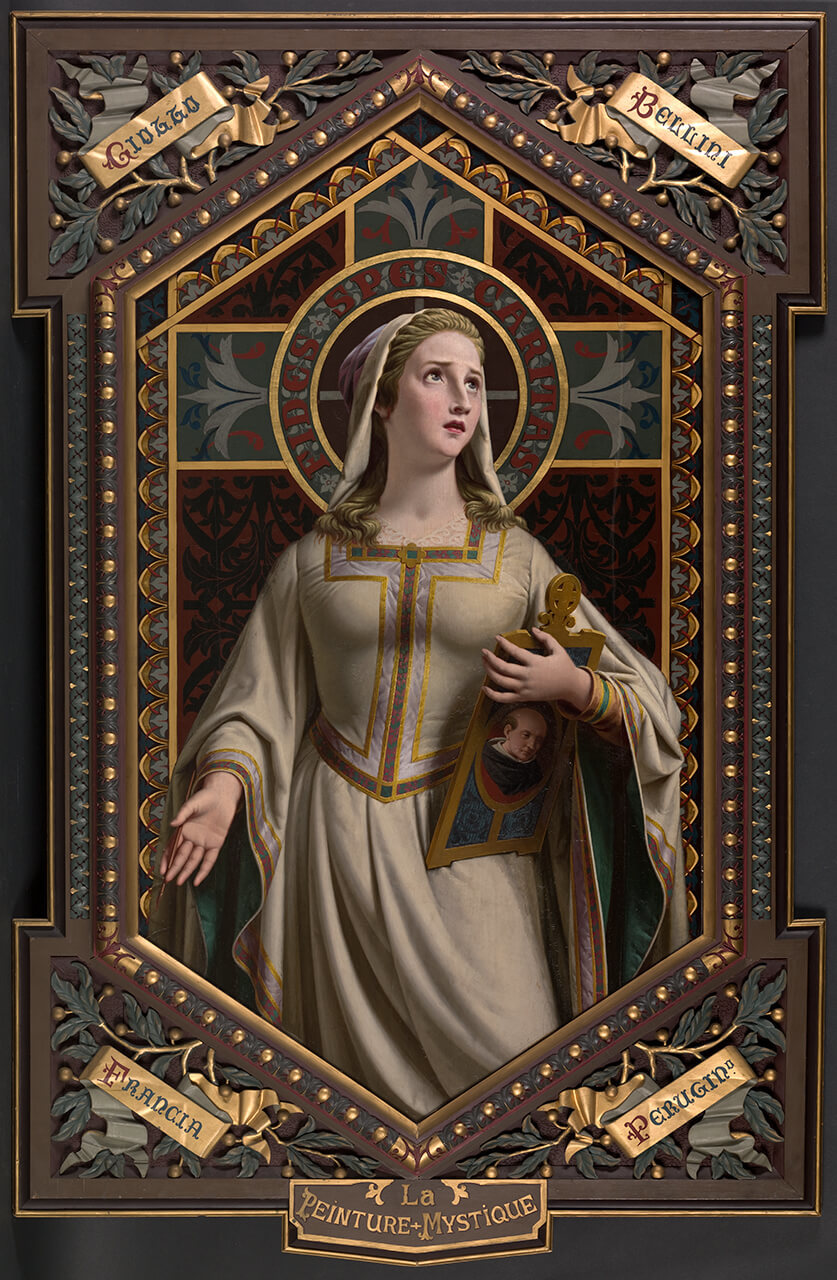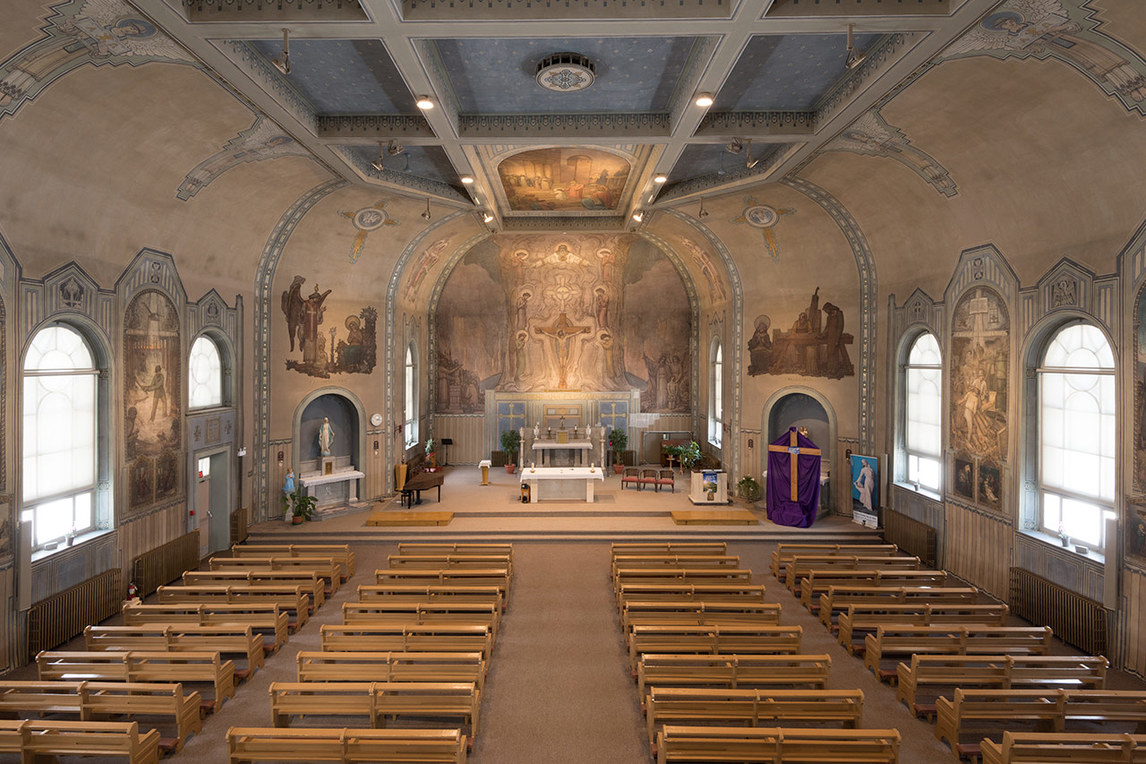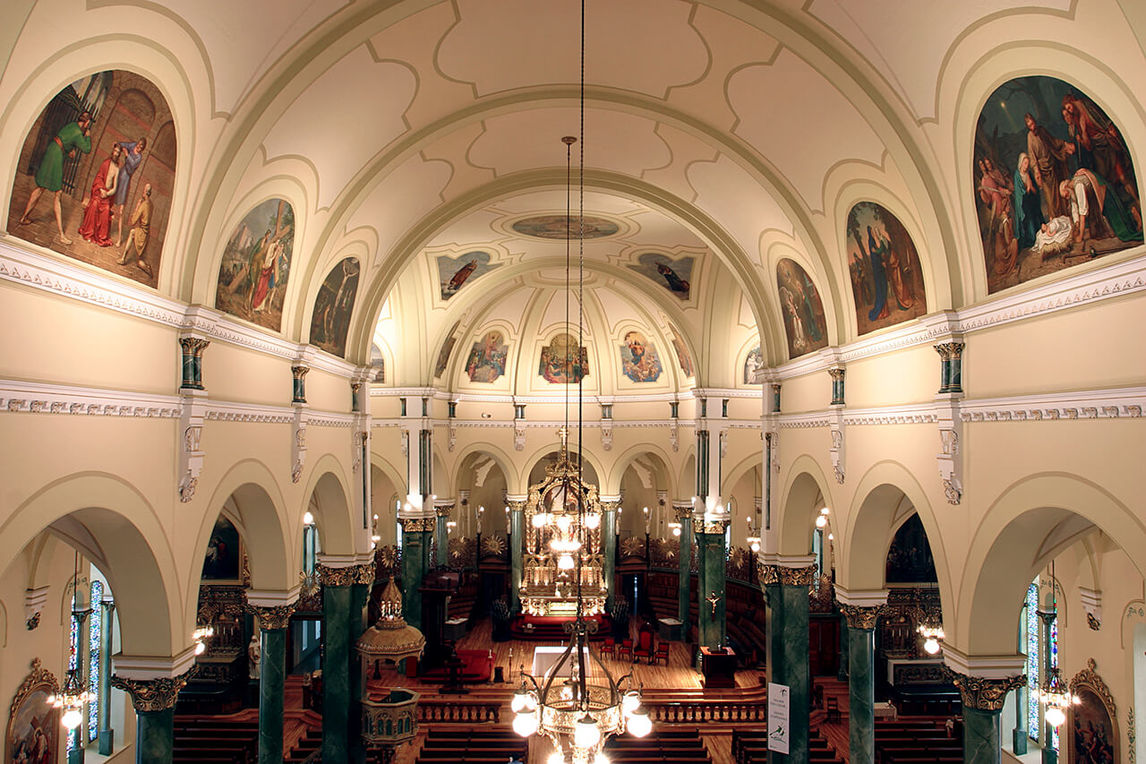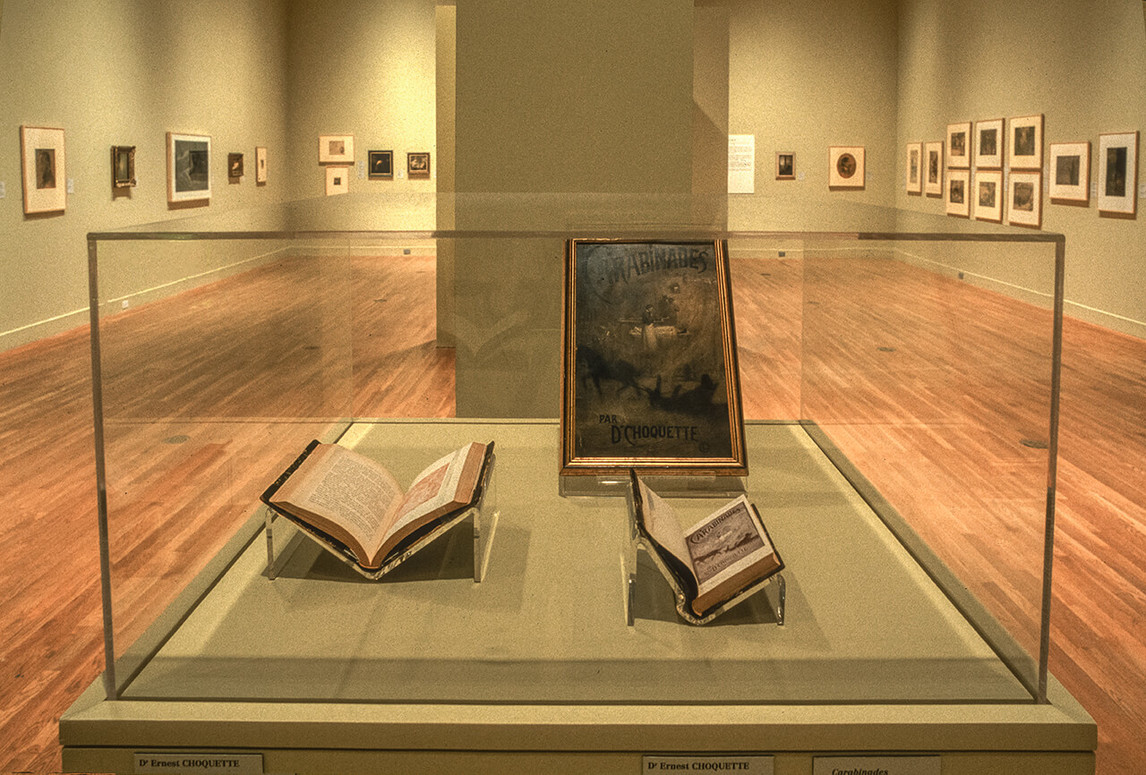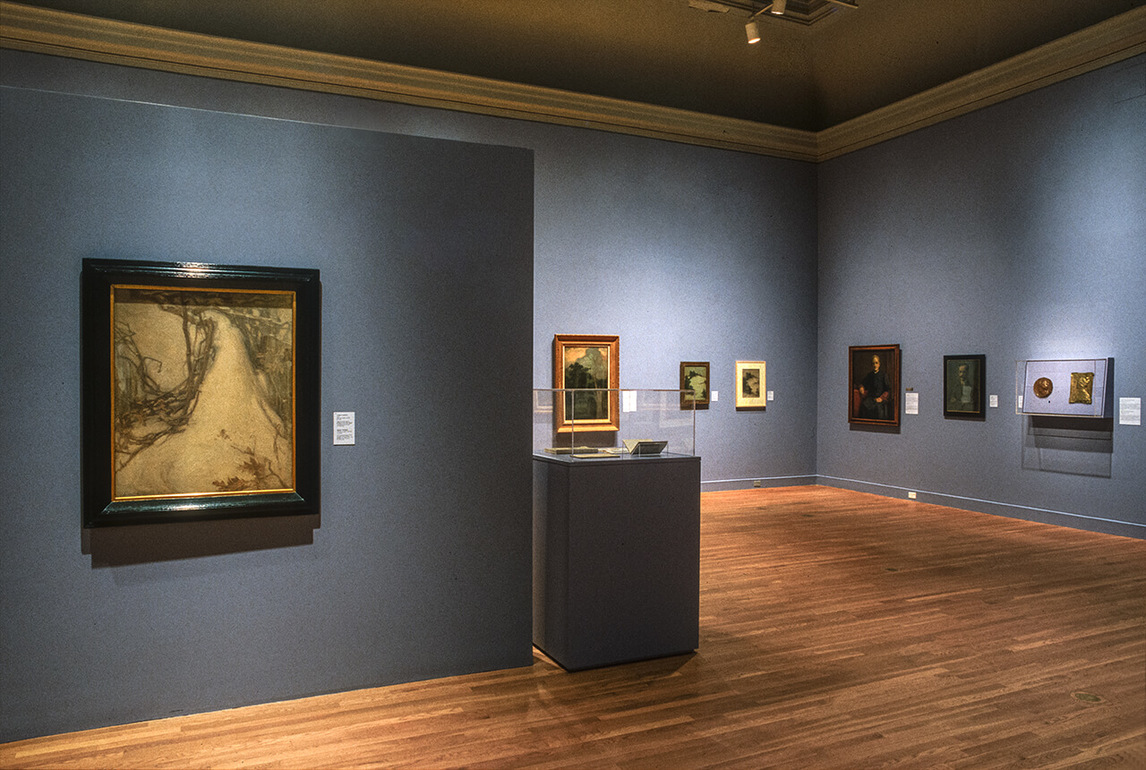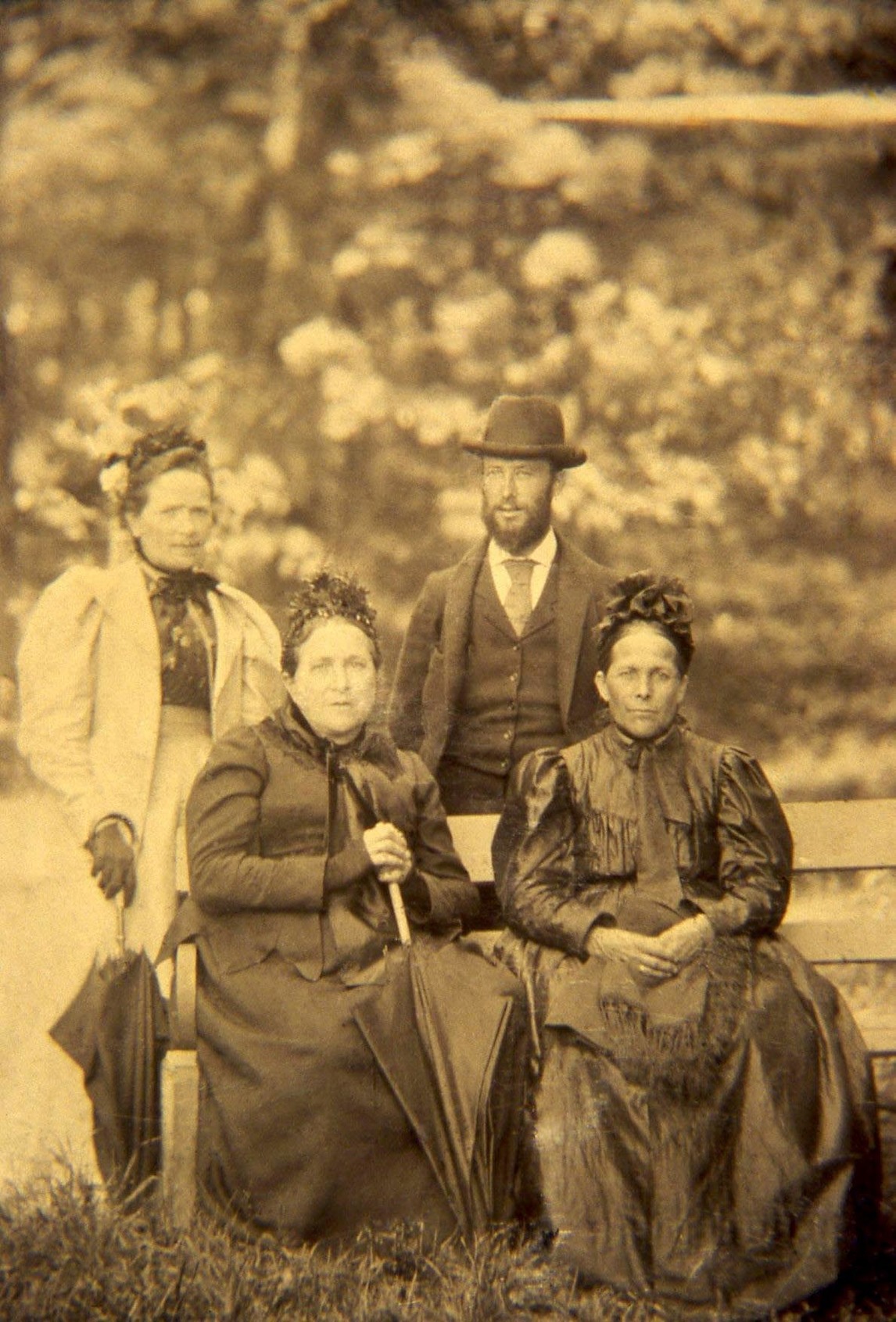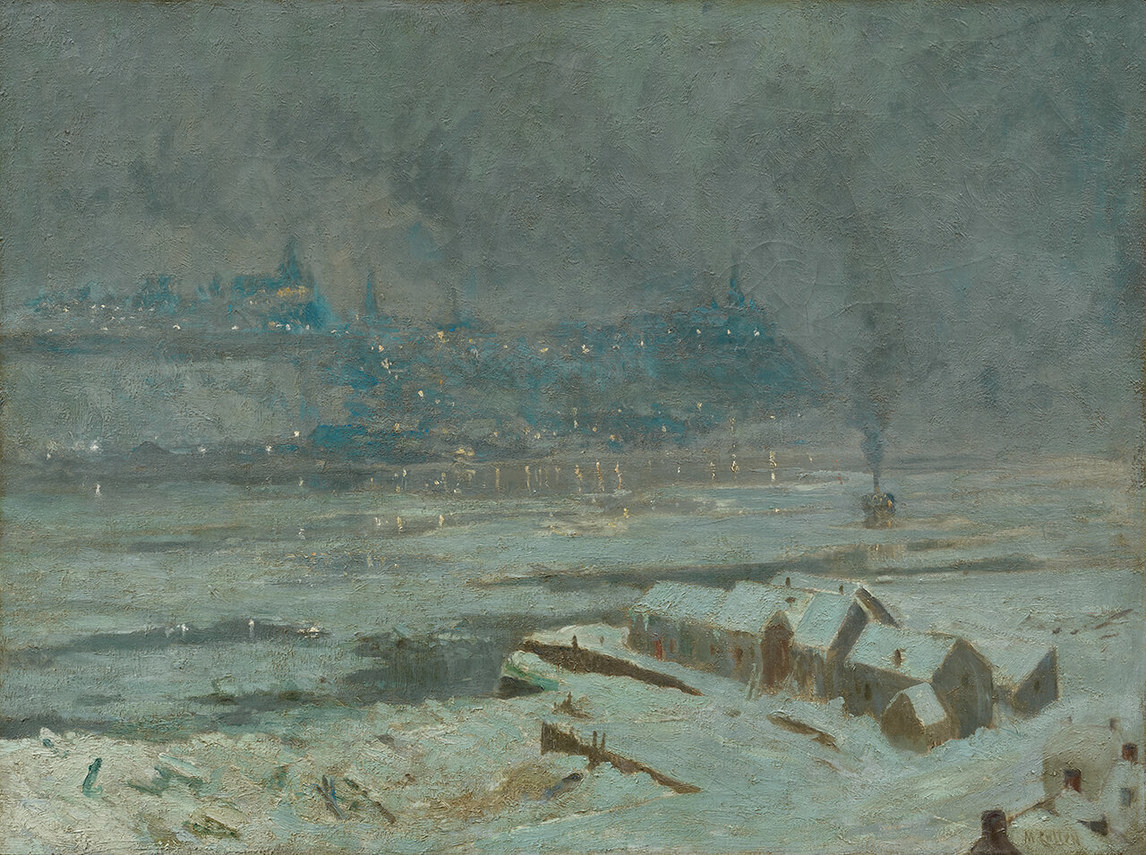 ---
BOOK CREDITS
Publisher
Sara Angel
Managing Editor
Michael Rattray
Web and Layout Director
Simone Wharton
French Editorial Director
Annie Champagne
Senior Editor
Rosemary Shipton
Senior Proofreader
Beverley Mitchell
Editors
Ersy Contogouris and Michael Rattray
Copy Editor
Linda Pruessen
Proofreader
Strong Finish Editorial Design
Translators
Doris Cowan and Michael Rattray
French Copy Editor
Annie Champagne
French Proofreader
Christine Poulin
Senior Image Research Associate
Stephanie Burdzy
Image Research Associate
Laura Demers
Layout Designer and Associate
Seowon Bang
Digital Image Specialist
Maegan Hill-Carroll
French Layout Associate
Candice Houtekier
Design Template
Studio Blackwell 
---
COPYRIGHT
© 2019 Art Canada Institute. All rights reserved.

Art Canada Institute
Massey College, University of Toronto
4 Devonshire Place
Toronto, ON M5S 2E1

Library and Archives Canada Cataloguing in Publication
Title: Ozias Leduc : life & work / Laurier Lacroix ; translated by Doris Cowan and Michael Frederick Rattray.
Other titles: Ozias Leduc. English
Names: Lacroix, Laurier, author. | Leduc, Ozias. Paintings. Selections. | Art Canada Institute, issuing body.
Description: Translation of: Ozias Leduc : sa vie et son œuvre.
Identifiers: Canadiana 20190110538 | ISBN 9781487102012 (HTML) | ISBN 9781487102029 (PDF)
Subjects: LCSH: Leduc, Ozias. | LCSH: Leduc, Ozias—Criticism and interpretation. | LCSH: Painters—Canada—Biography.
Classification: LCC ND249.L385 L3413 2019 | DDC 759.11—dc23