Erato (Muse in the Forest) c.1906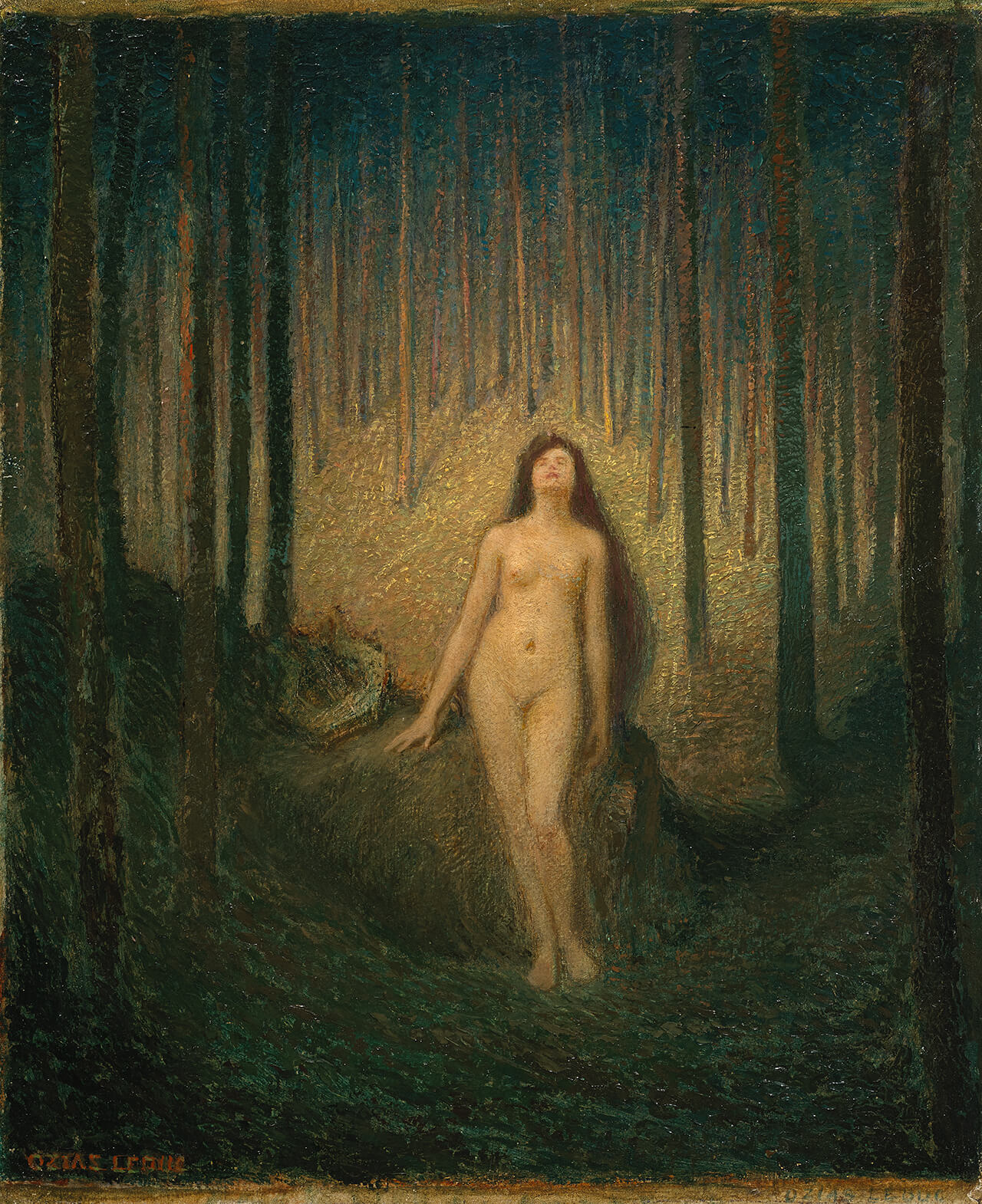 Erato, one of the nine Greek Muses, is associated with erotic poetry. In this painting, Leduc represents her nude, standing, her head lifted and her abundant hair falling down her back. Her lyre is placed close to her on a rock. Her body seems to be at rest in a contrapposto position, an attitude that links her to Greek sculpture. One hand touches the stone on which her instrument is lying, tying her both to the nature that surrounds her and to her poetic song. She seems to be in a trance, in communication with some superior force, as if drawn here by this mysterious environment.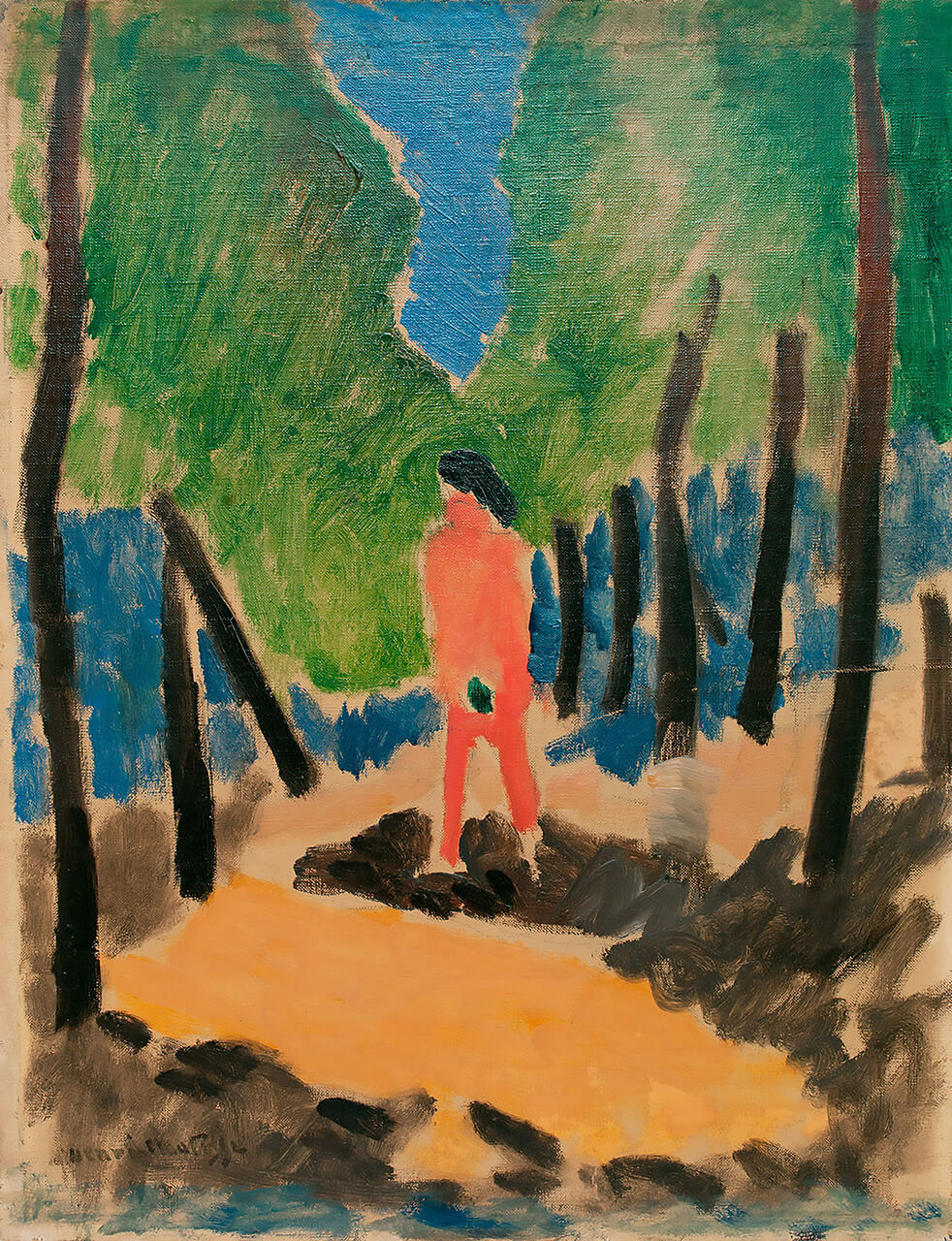 The foreground of the picture, where she is standing, is in shadow, and yet her body radiates light, projecting a ray through the centre of the composition that illuminates the smooth trunks of the trees that surround her, allowing a view of the forest in the distance and a mountainous escarpment that closes off the pictorial space. The effect is to create a halo that encircles her and sheds a radiant light around her, joining the foreground and the background, nature and the figure of Erato.
The themes of a woman in the forest and of the muse were frequent in visual art at the end of the nineteenth century, such as in the work of the Pre-Raphaelites, the Symbolists, the Nabis, and even the Fauves; for instance, the nymphs painted by Alphonse Osbert (1857–1939) or Nude in a Forest, 1909–12, by Henri Matisse (1869–1954). The woodland setting seems especially favourable for the artist's encounter with the beloved woman, including the one desired above all others—the muse, who carries within her the source of creative power and allows the artist to give birth to his art.
The muse and the mountain were inextricably entwined for Leduc; Mont Saint-Hilaire was a universe into which his imagination projected the sacred and the spiritual. In his "L'histoire de S.-Hilaire on l'entend, on la voit" (The Story of Saint-Hilaire Is Heard, Is Seen), he describes it as "full of the dream images that populate the accidental material world," and continues, "We are in the domain known to the chosen artists, to the poets, to the masters of sound, a sacred and limitless domain."
Erato (Muse in the Forest) was painted at the time when Marie-Louise Lebrun came to live at Correlieu. It takes up a subject he had treated several times before, in 1897–98. These canvases were later acquired by his Saint-Hilaire friends, the couple Fernande Choquette and Édouard Clerk, who were undoubtedly able to appreciate all the subtlety and meanings Leduc attributed to them.