Phrenology 1892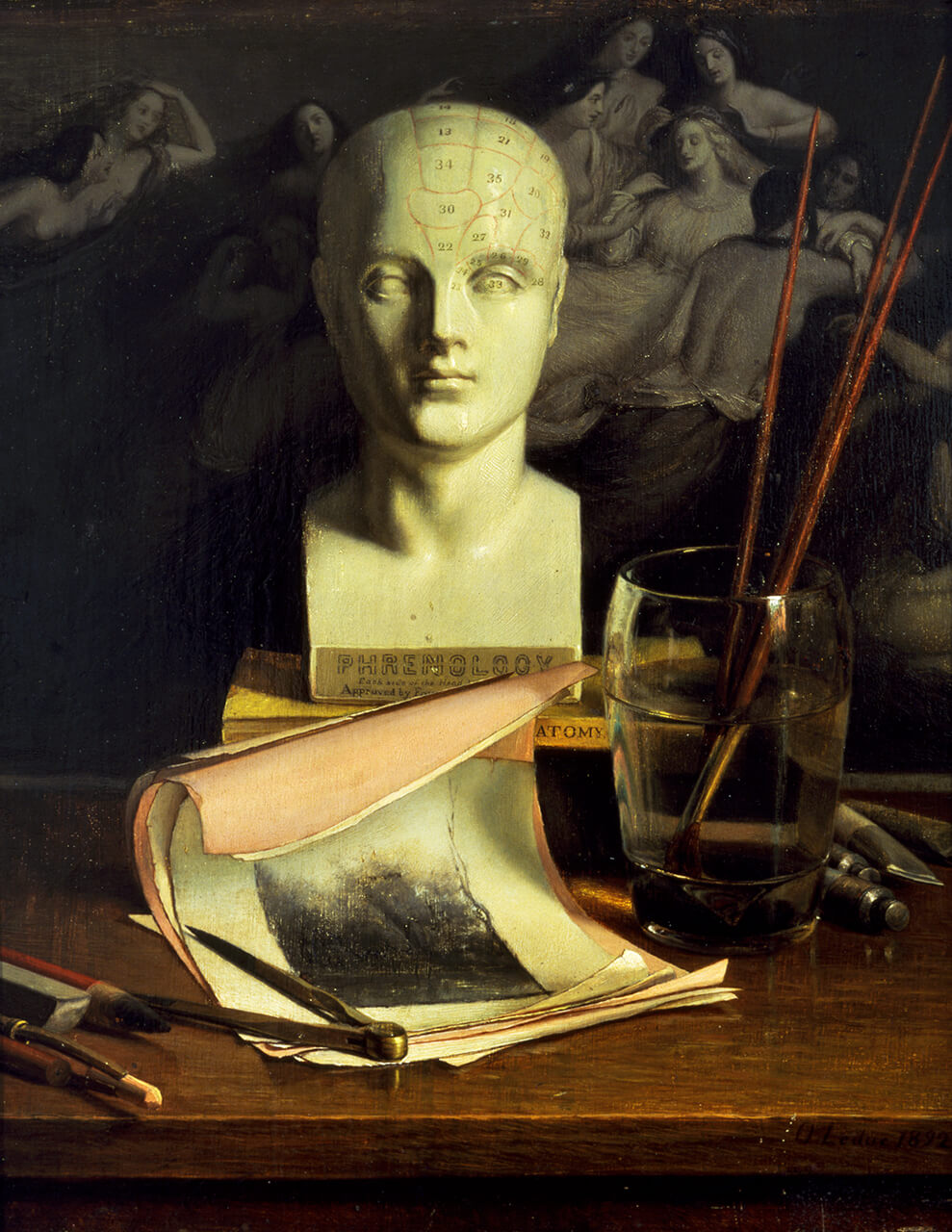 In this still-life painting, human and physical nature, art history, and the properties of different materials are combined. Elements are intermingled, jumbled, piled atop of each other, while the shapes are juxtaposed in a tight grouping on a small surface. The title refers to the principal theme pictured: a skull covered in numbers. In 1825 Austrian neurologist Franz J. Gall published a treatise demonstrating how different cerebral activities were localized in specific areas of the brain. From these observations he hypothesized that the configuration of the skull could help to define individual personality. This very general theory led to more advanced research, which continues to this day, into the functions of the different parts of the brain.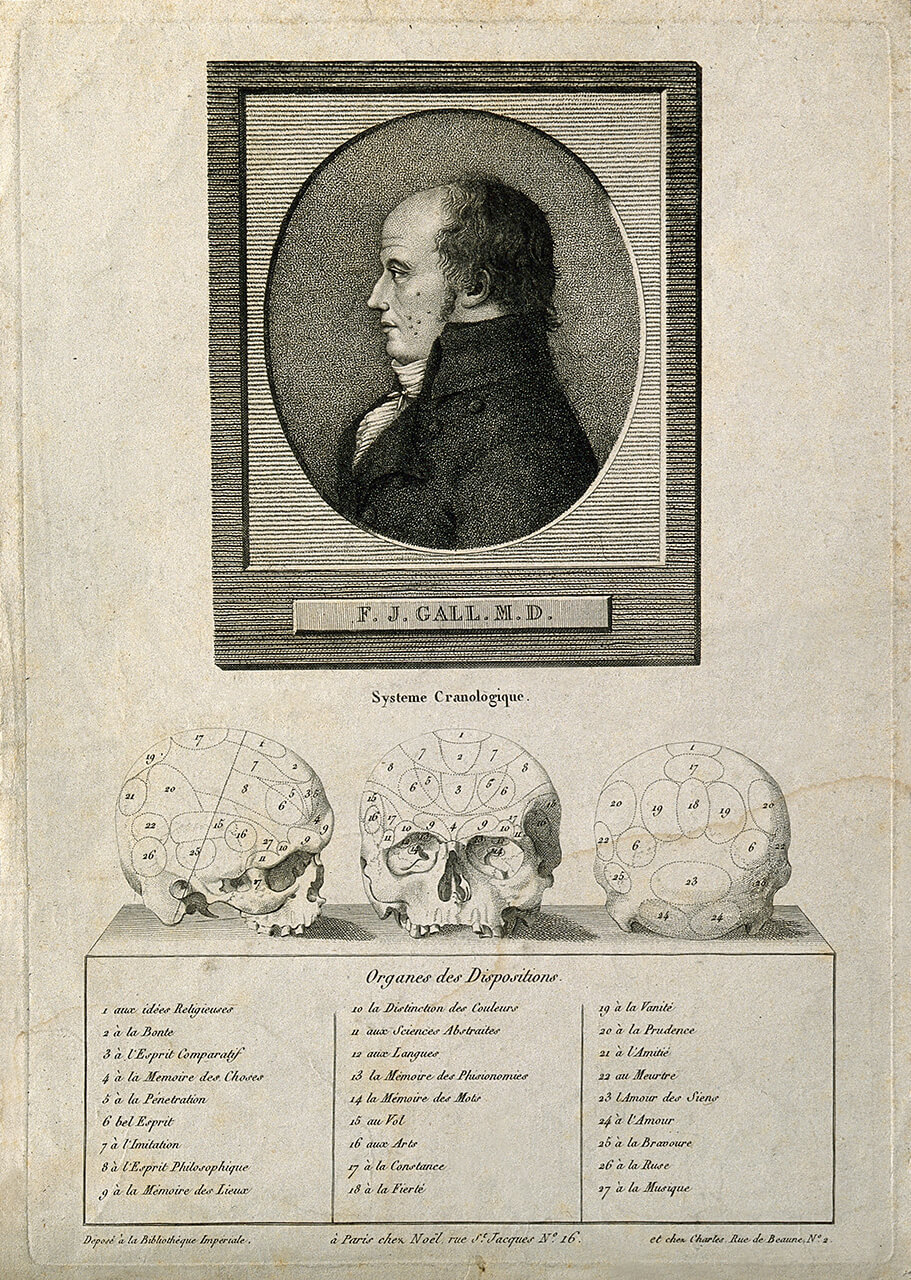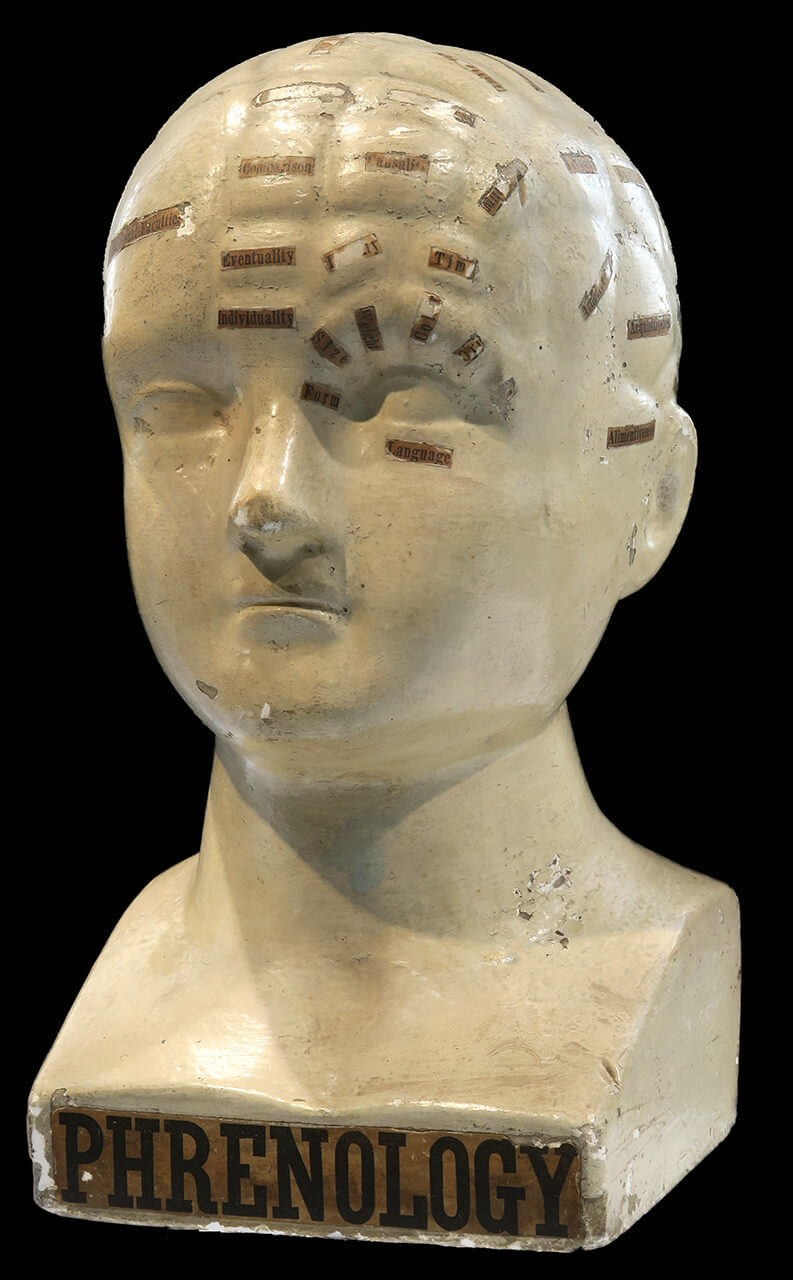 The picture itself is a meditation on the act of creating a work of art, a consideration that has been central to and advanced by all modern and contemporary art. As art historian François-Marc Gagnon has observed, Leduc presents three elements that he believes are essential to the creation of a work of art: technique, science, and inspiration. The artist's materials pictured include a porte-crayon (a device for holding a pencil or a length of chalk), charcoal, brushes, a compass, tubes of colour, paper, and an eraser. Scientific inquiry is present in the objects of study, including books and the phrenological bust. For inspiration Leduc shows other works of art, including a landscape and a mythological scene. By grouping these together Leduc skillfully arranges on a small table everything that is needed for the creation of a work of art.
Phrenology, which the artist kept for himself, shows the precision of his still-life painting early in his career. By a chance occurrence, this 1892 artwork ended up as the property of a museum of contemporary art. It belonged to collector Maurice Corbeil before being acquired by the Lavalin engineering firm, which later, as part of bankruptcy proceedings, sold the painting to the Musée d'art contemporain de Montréal.