Parfleches for the Last Supper 1983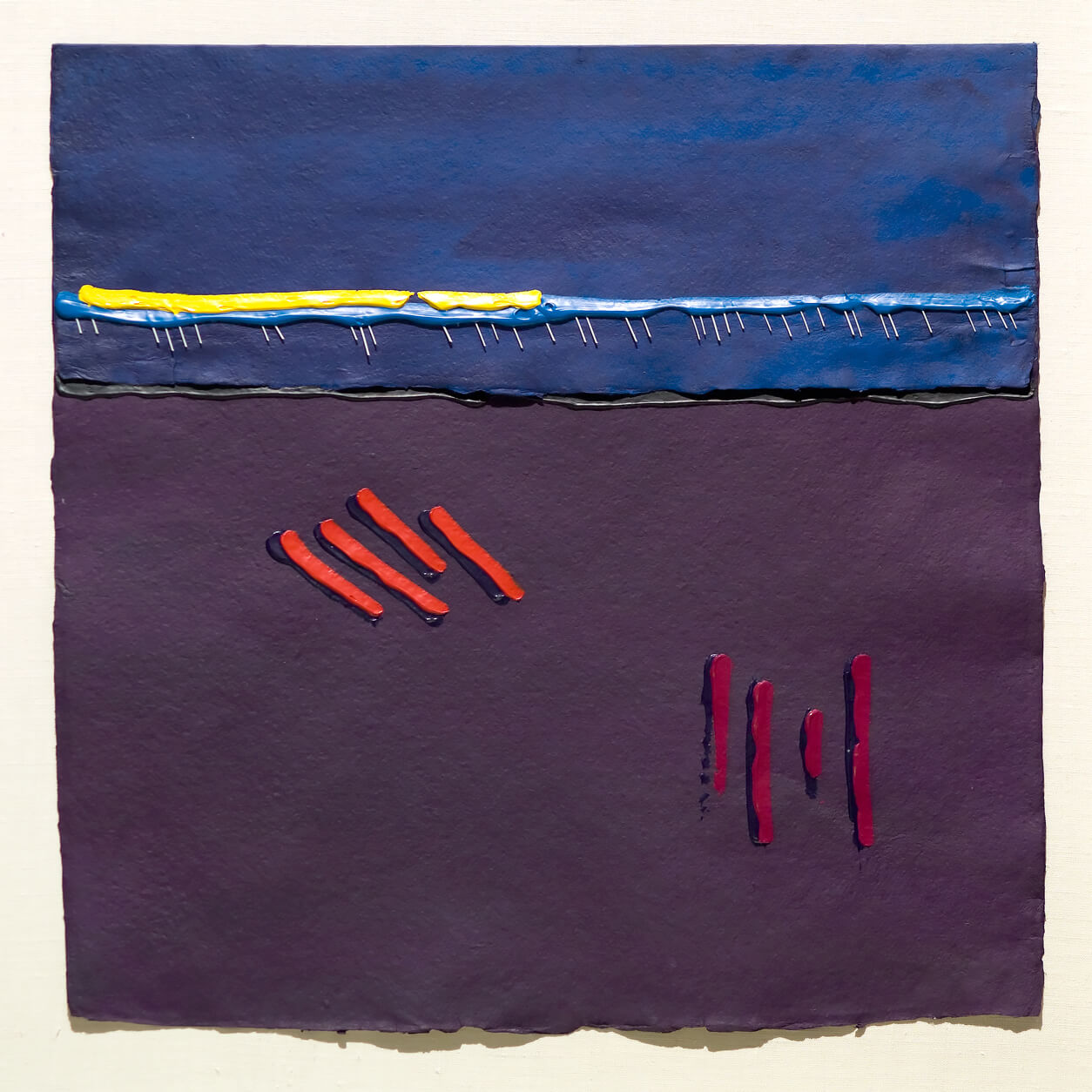 This work comprises thirteen paintings, each of which echoes the shape of a traditional parfleche and symbolizes one of the twelve apostles or Jesus. Houle imagines the disciples and their leader at the final meal, each carrying a parfleche. The paintings are composed of handmade paper folded at the top to create a flap, then painted with acrylic and stitched together decoratively with porcupine quills.
The work is pivotal in Houle's career as a personal and political statement after his resignation from the National Museum of Man in Hull (now the Canadian Museum of History) and marks his mission to devote his artistic practice to issues surrounding the representation of Indigenous art and artists.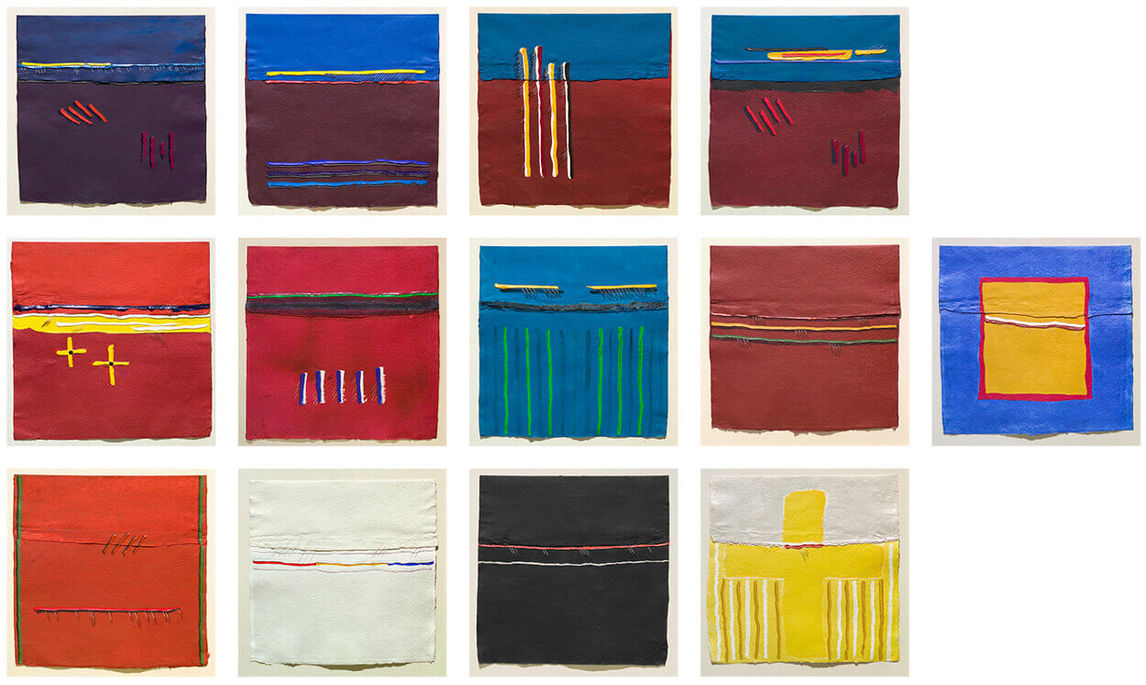 In Parfleches for the Last Supper, Houle attempts to reconcile his traditional adherence to the Sun Dance ceremony  with Christian beliefs—both of which served to gather and ally families. The Christian gospels assume the form of the traditional travel pouches, and the cultural icon of the parfleche takes on new meaning as an object that unites the two cultures. Applying colour theory, Houle carefully selected hues to suit each apostle's temperament and for their symbolic properties. Manipulated symbols that represent warrior staffs and morning stars adorn the works. The parfleches have the appearance of skin; the quills reference shamanistic powers and are meant to impart totemic spirits. Passages from the gospel are written on the back of each work and are sometimes reproduced in didactic texts when the work is shown.
The idea of creating a work inspired by the Passion of Christ first occurred to Houle as early as 1979, after seeing the Stations of the Cross, 1958–66, a major series of paintings by Barnett Newman (1905–1970): "The parfleches were created out of a desire to combine a single continuum of the effect of Catholicism and Saulteaux spirituality; the monolithic and monumentality of Newman's Stations of the Cross captured the singularity in the geometric forms as notions of ritual art created by a shaman."
Houle thought of Newman as a kindred spirit—Jewish and taking on a work with Catholic subject matter, while Houle was Anishnabe  and addressing the same topic. In Parfleches for the Last Supper, mystical and exotic elements, acrylic and quills, Indigenous and Christian symbols exist side by side.