Seven Grandfathers 2014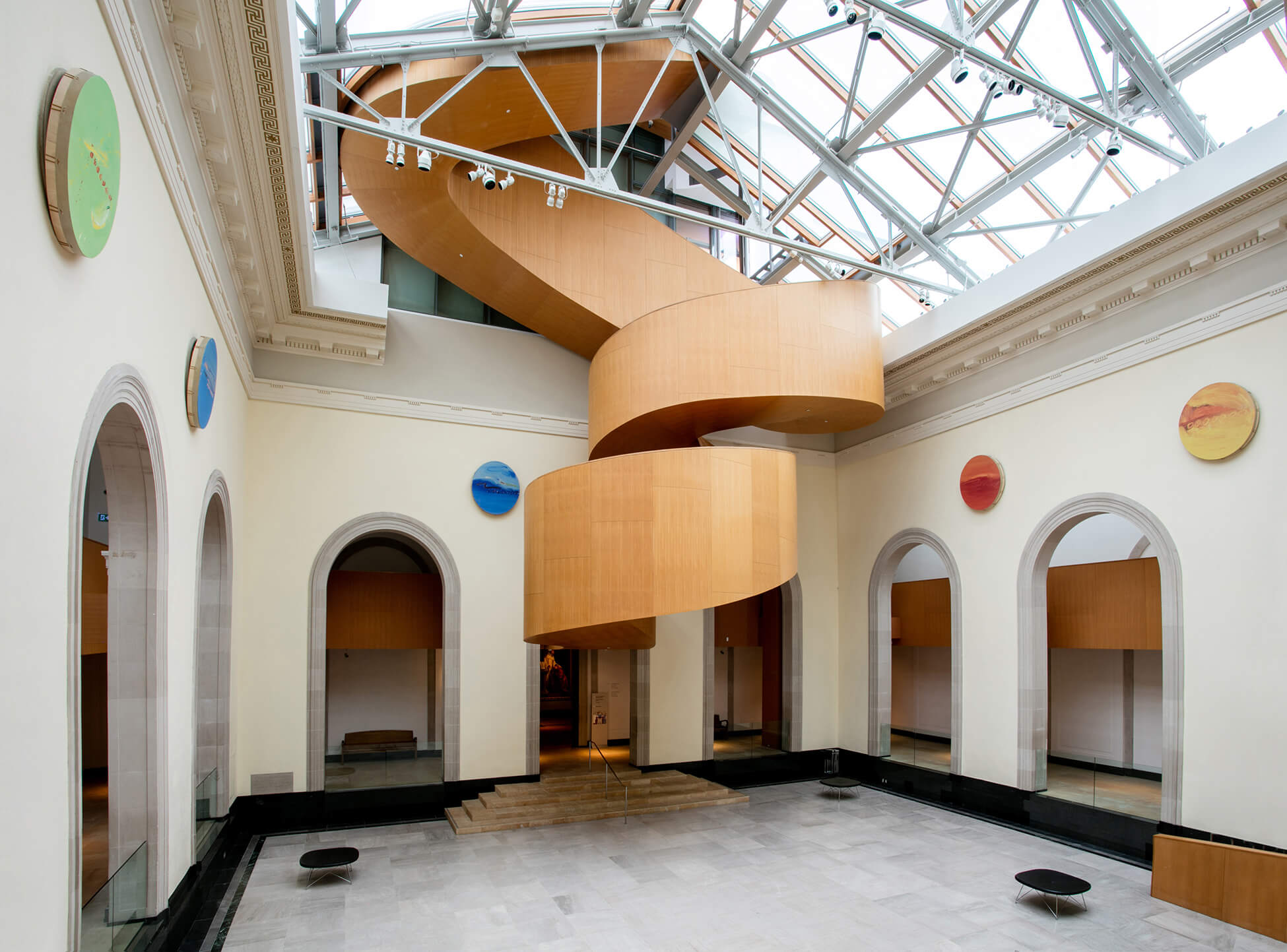 Seven Grandfathers was commissioned by the Art Gallery of Ontario (AGO) in Toronto to coincide with the 2014 group exhibition Before and after the Horizon: Anishinaabe Artists of the Great Lakes. The work consists of seven vibrant abstract gestural paintings that resemble ceremonial drums, installed in the rondels of Walker Court, located at the heart of the gallery. Seven Grandfathers reveals the "concepts of respect, and sharing that form the foundation of an Anishnabe way of life."
Reflecting the traditional seven teachings in Anishnabe culture,  also known as the Seven Grandfathers, each disc corresponds to an animal spirit and imparts one of the sacred teachings: the eagle embodies love; the beaver embodies wisdom; the wolf embodies humility; the buffalo embodies respect; the turtle embodies truth; the bear embodies courage; and a woodland transformational figure embodies honesty. The seven ceremonial drums, made specifically for this space, symbolize visions of nature and the perceptions of memory.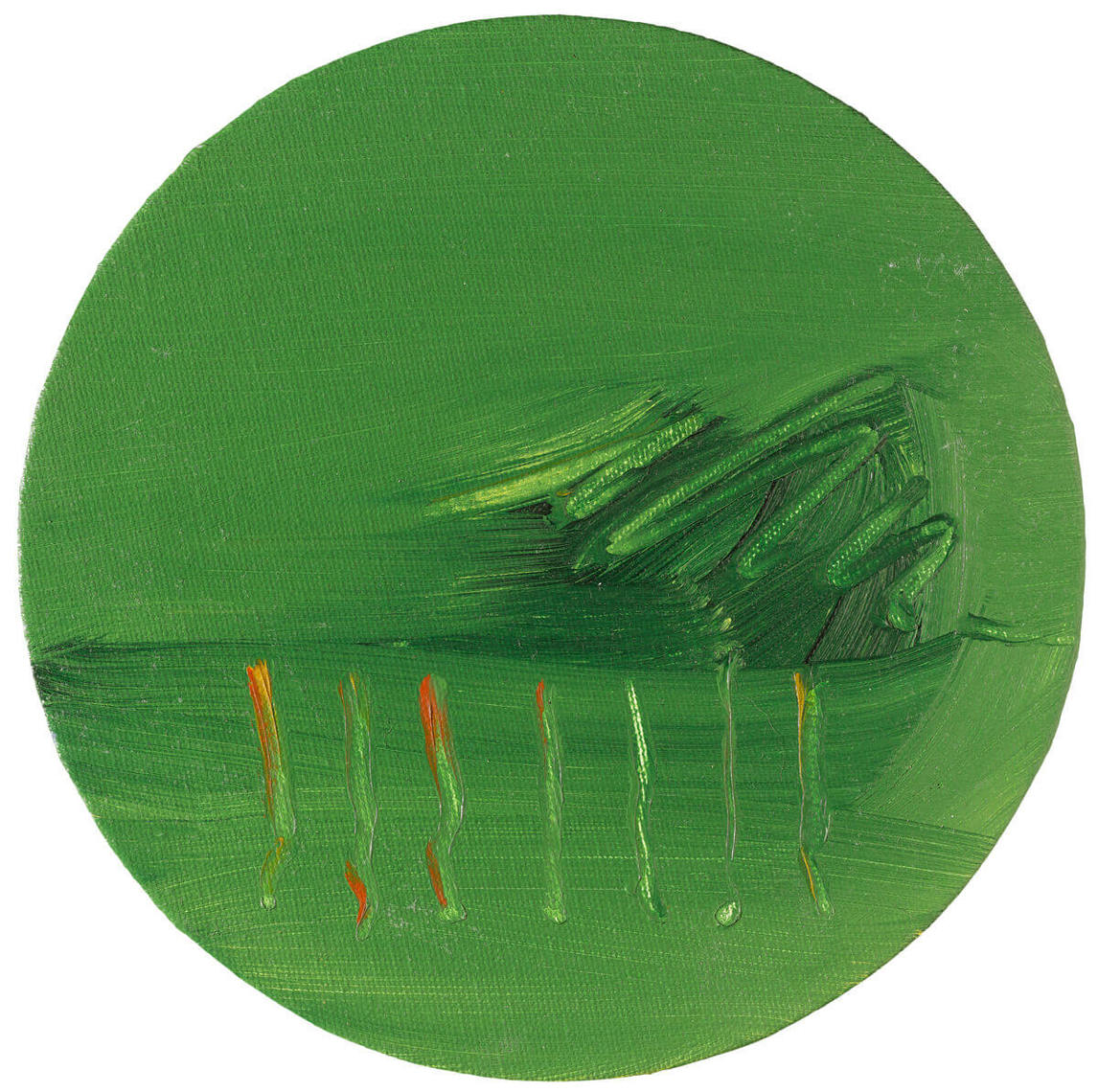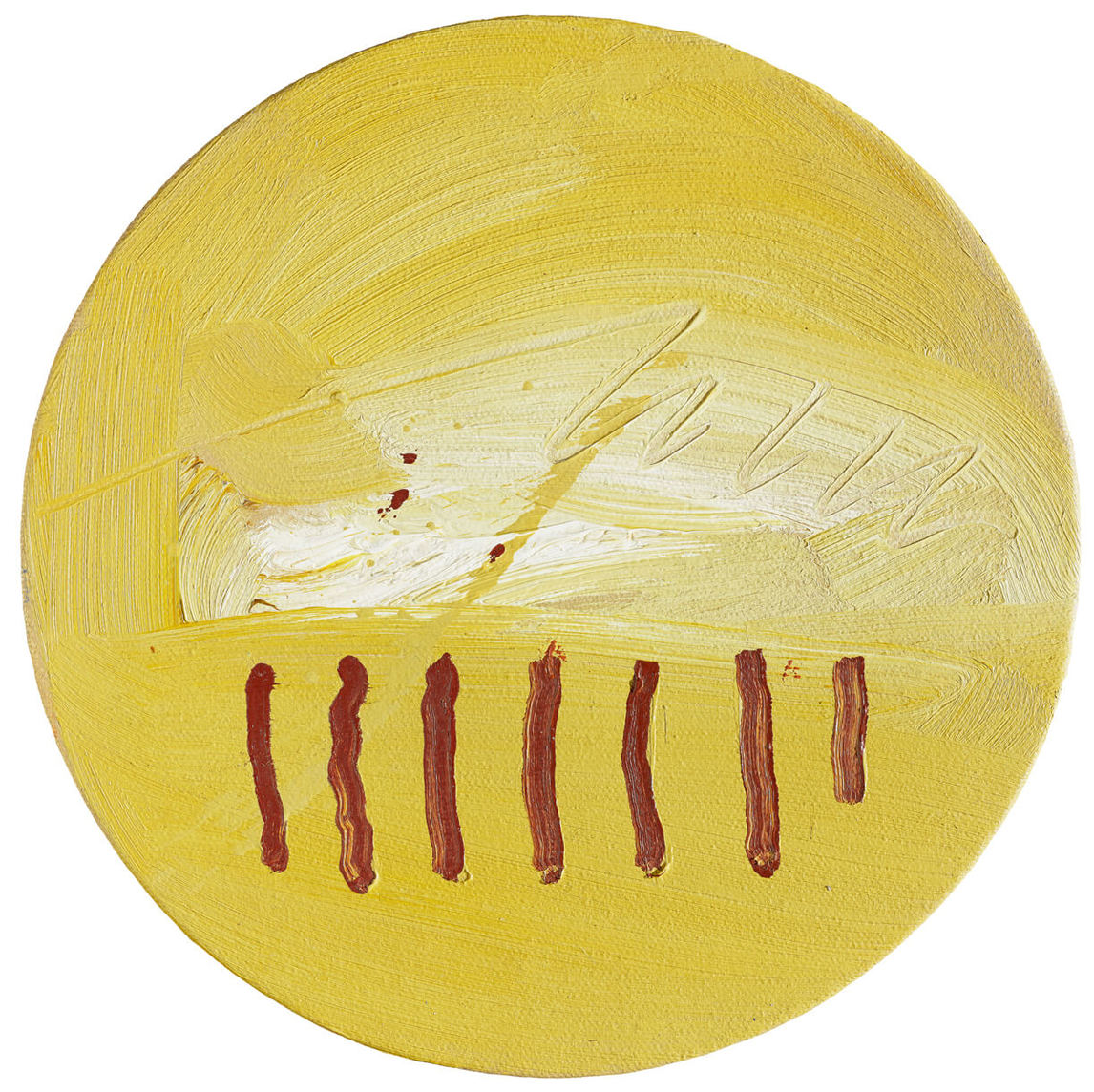 Seven Grandfathers is intended to be a healing work. Houle noted, "As an Anishnabe artist, I wanted my Saulteaux maternal language, culture, and history to play an important role in defining my response to Walker Court and its institutional history.… It was my desire to create a new mediated space here that would give visitors an active sense of an expanded, living presence."  Relating to Houle's curatorship at the National Museum of Man in Hull (now the Canadian Museum of History) and his ongoing criticism of the ruling colonial structures and the museums they spawned, Seven Grandfathers confronts a history at the AGO: the commissioned installation by German artist Lothar Baumgarten (b. 1944), Monument for the Native People of Ontario, 1984–85, for The European Iceberg exhibition in 1985.
Baumgarten's installation was a nostalgic homage to eight nations of the province, with Indigenous nations' names written in large Roman text. Although Houle appreciated Baumgarten's well-meaning gesture to address issues of colonization, he could not reconcile with the Eurocentric, non-objective knowledge displayed by Baumgarten's incorrect use of names inscribed on the walls. At the invitation of the AGO's former curator of contemporary art, Philip Monk, Houle responded directly to Baumgarten's installation on the occasion of the opening of a newly renovated Walker Court in 1992. He took possession of the court, renaming it Anishnabe Walker Court, bestowing it with the name by which his people refer to themselves (as opposed to "Ojibwa," given by the Europeans). He inscribed the improper names used by Baumgarten on the inside walls along the court, in lowercase letters and quotation marks. When the AGO underwent another transformation, completed in 2008, these names were removed and Houle was once again commissioned. He thus produced Seven Grandfathers.