Complexes of a Young Lady 1962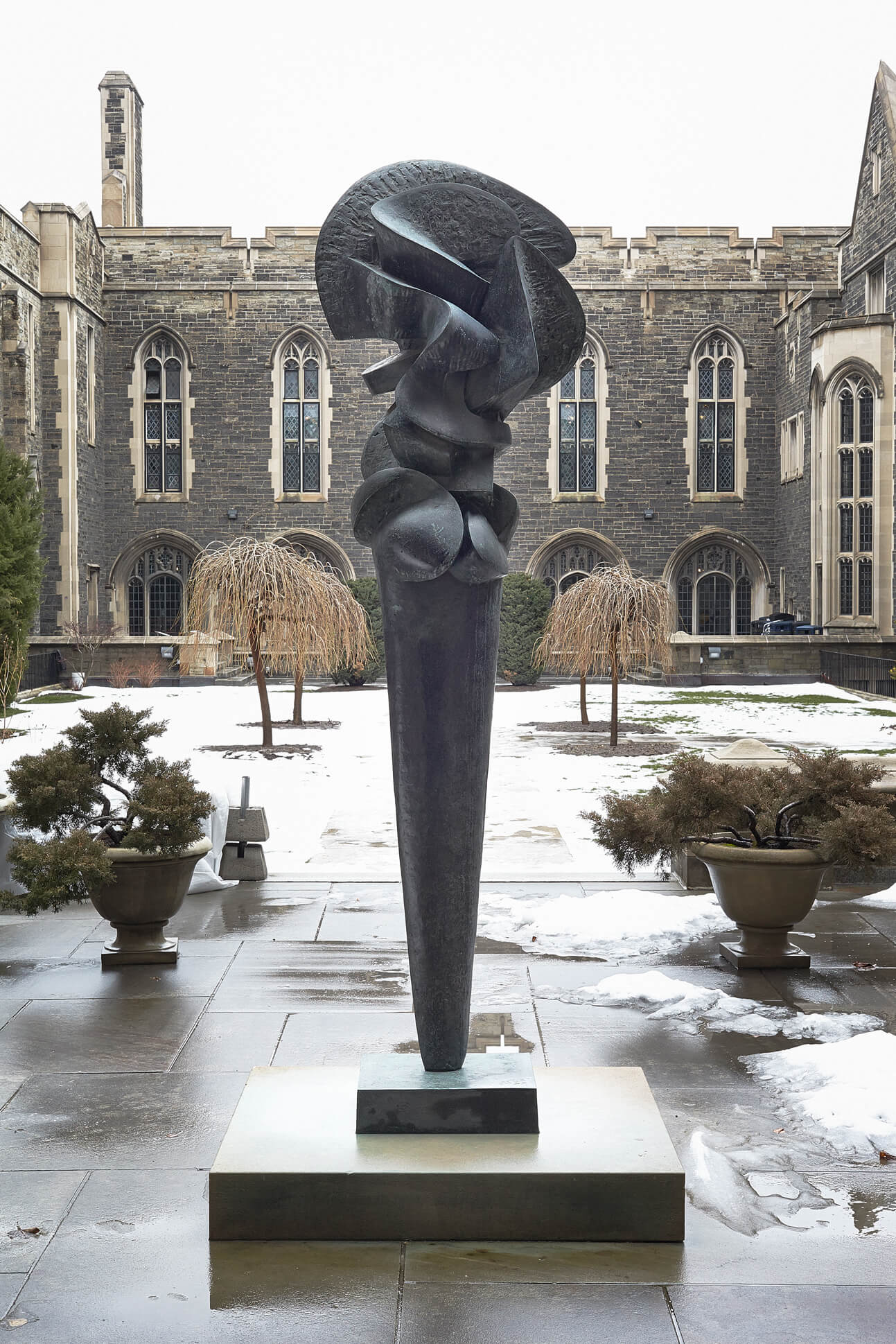 Complexes of a Young Lady is a primary example of Etrog's biomorphic sculptures, works inspired by organic forms. This piece, like others from the early 1960s, offers a fresh take on the human body; an elongated stem that makes up about three-quarters of the composition is topped by drifting rounded shapes. Etrog drew further inspiration for this elegant combination from objects found in the Oceanic collection of the Brooklyn Museum, specifically the design of lime-wood spatulas from the Messim area of Papua New Guinea, known as kena, which have a thin handle and a more voluminous top. As well, his exploration of biomorphic forms recalls those of the Romanian modernist pioneer Constantin Brancusi (1876–1957), and of Henry Moore (1898–1986) and Barbara Hepworth (1903–1975), artists who were active during these years and whose works were collected by Sam and Ayala Zacks, Etrog's devoted patrons.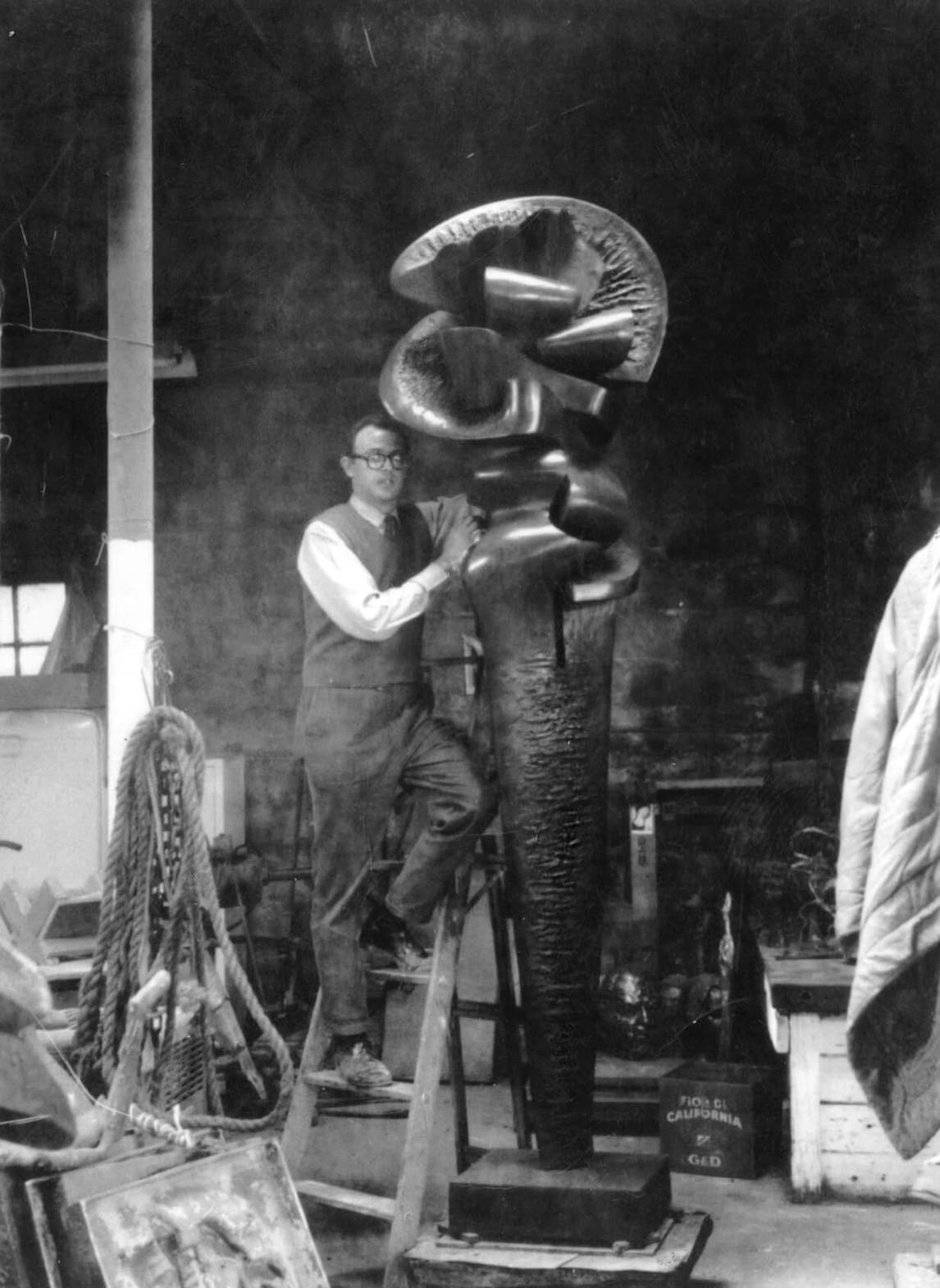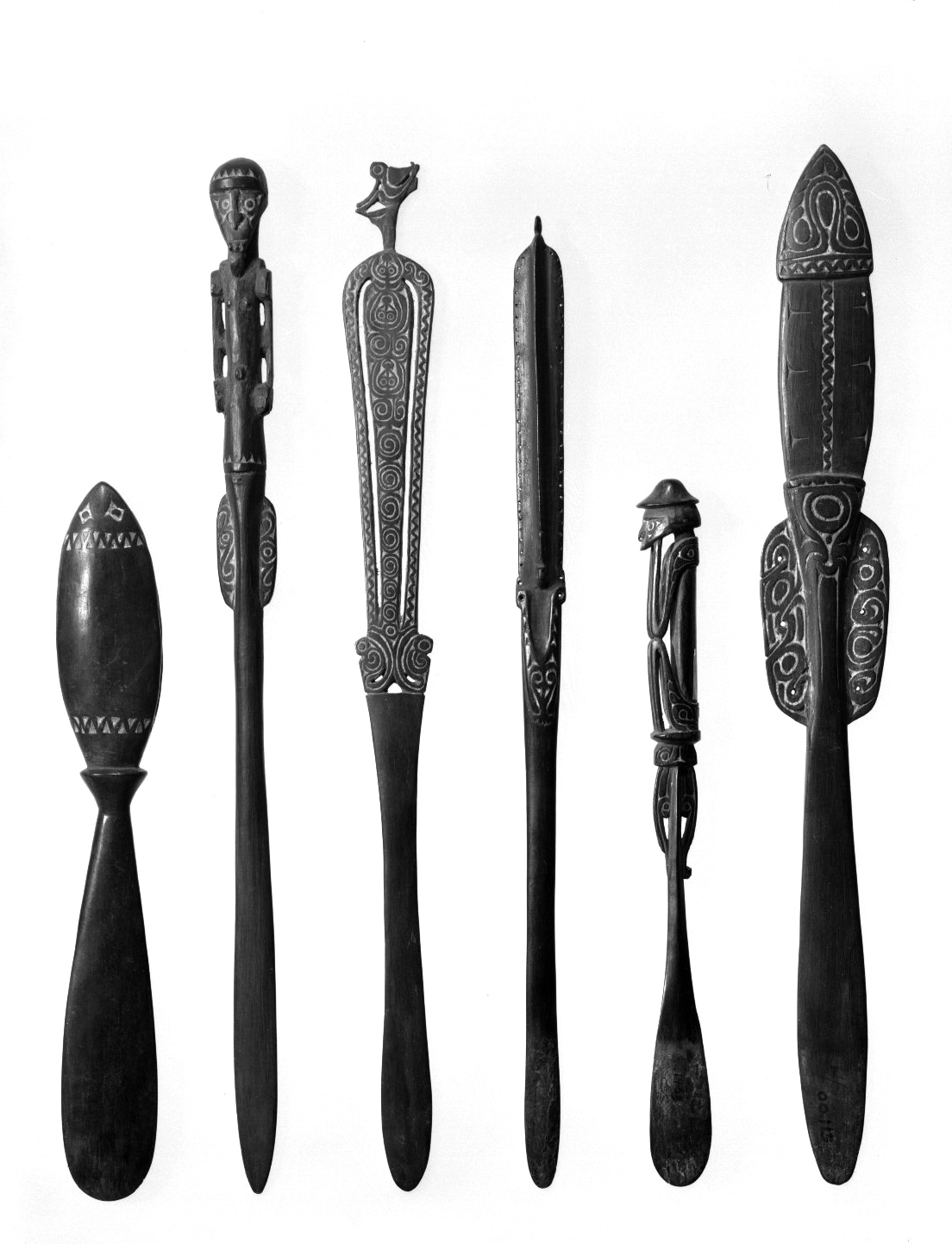 Etrog wrote of his shift to an organic vocabulary and a focus on the standing figure as resulting from his desire "to be free to use large masses or weight without them sinking into or flattening on to the base.… I wanted the figure to soar from the base like the trunk of the tree with nothing happening until a short stop at the hips, leaving the drama for the top." This format occupied the artist in several previous works: the hand-carved Waterbury, 1961, and the moulded Africana, 1960, and Blossom, 1960–61, all created in New York before Etrog's move to Toronto in 1963.
While the dominant style of Etrog's American art school days was Abstract Expressionism, he insisted on finding his own voice, explaining it "was the 'ism' of the time but it didn't affect my work. I was determined to continue in a world of my own making." Complexes shows how Etrog distanced himself from the approach of sculptors, such as David Smith (1906–1965), who were focused on purely abstract compositions and used welded steel for their creations. With his play between abstraction and figuration as well as his insistence on modelling plaster by hand and casting in bronze, Etrog distinguished himself from the trends of his times.

In Complexes Etrog produced a work intended to be seen "in the round." The interlocking forms of the sculpture's top—the continuous folding volumes that swell and relax—lure the viewer into walking around the sculpture to fully appreciate their complexity and dynamism. As one circles the piece, an ever-changing composition of lines, forms, and structures is exposed. Complexes is a work that changes from each viewpoint and angle, demonstrating the contrast between stillness and movement, one of many oppositions Etrog explored throughout his career.